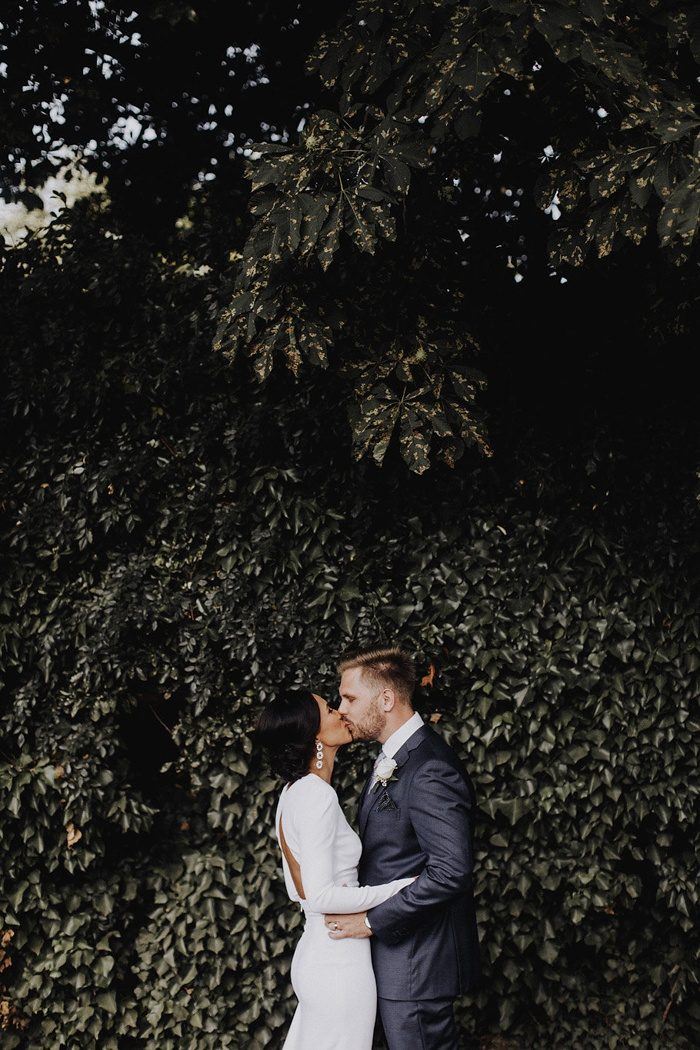 Mountains, the coast, and charming Italian streets – there's nothing missing from this Amalfi Coast elopement. With their love of traveling and exploring the mountains and coasts, Bela and Daniel decided that there was no other place to get married but at Hotel Villa Cimbrone. They kicked off their wedding day with choosing to get ready together the morning of their elopement – cue the aw's and swooning. We can't think of a better way to start your day! After becoming husband and wife, they explored all around the Amalfi Coast and into the town, still rocking their sleek and modern wedding clothes. Hand-in-hand, they spent the entire day together and watched the sunset and moonrise over the water. Matt Lien Photography was there every moment and step of the way, capturing this sweet elopement with his unique use of framing and use of light.
The Couple:
Bela and Daniel
The Wedding:
Hotel Villa Cimbrone, Salerno, Italy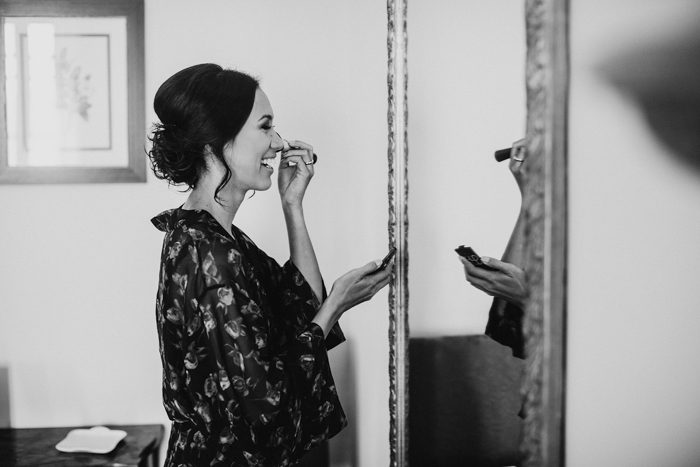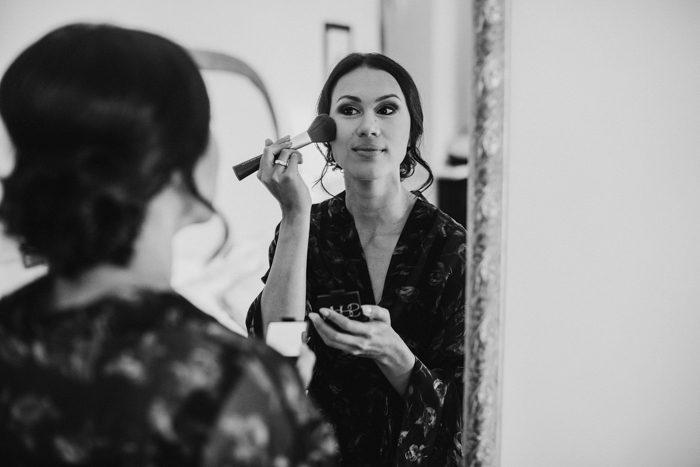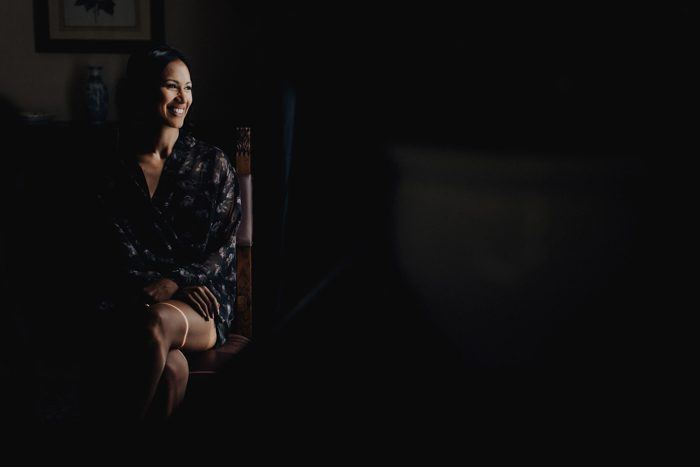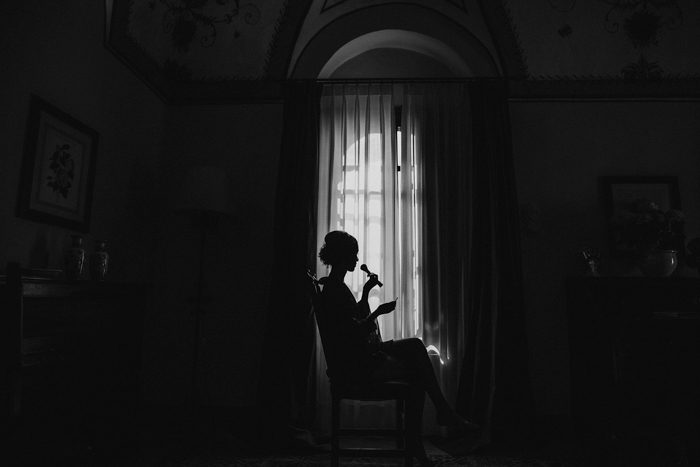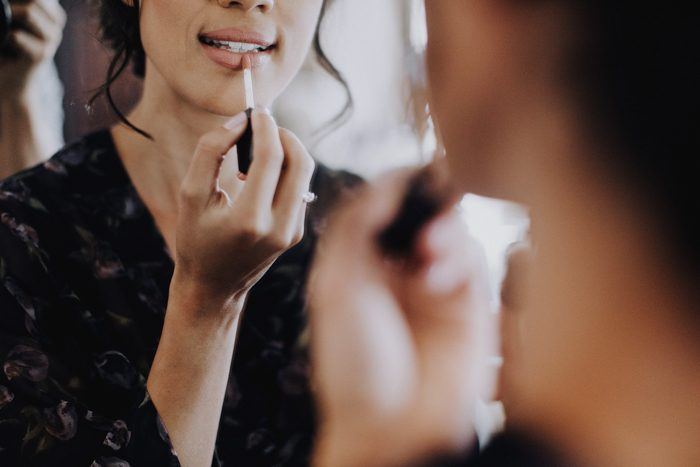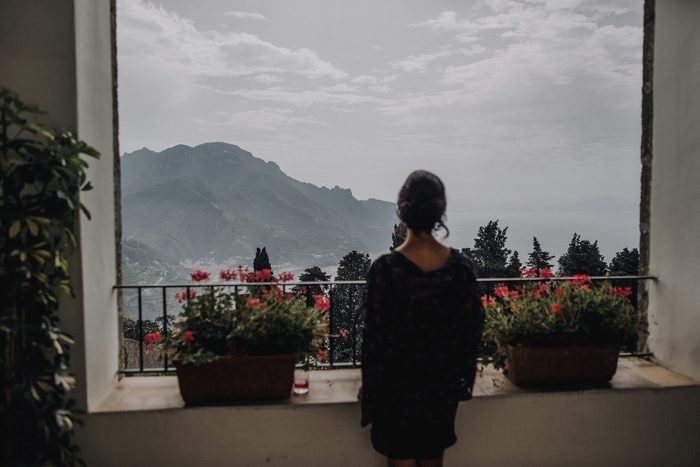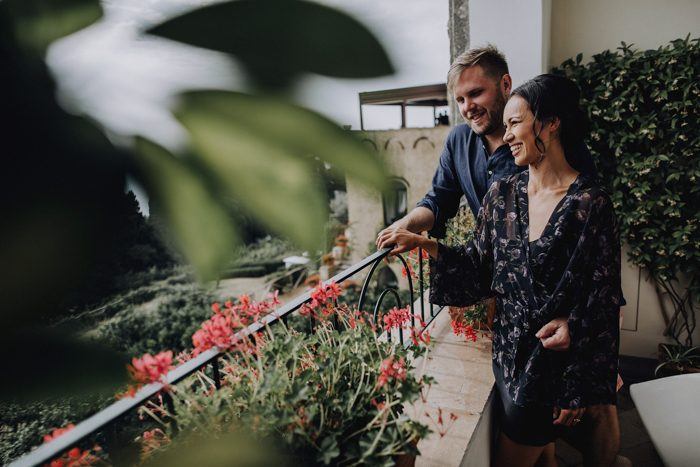 We didn't want to lose sight of what was important about being married by getting too caught up in so many details. We distilled it down to what was important to us. We decided to elope in Italy, honeymoon then celebrate later back home with our friends and family.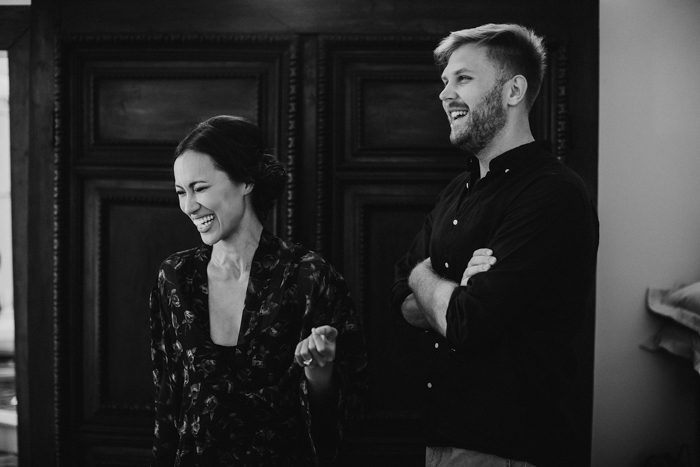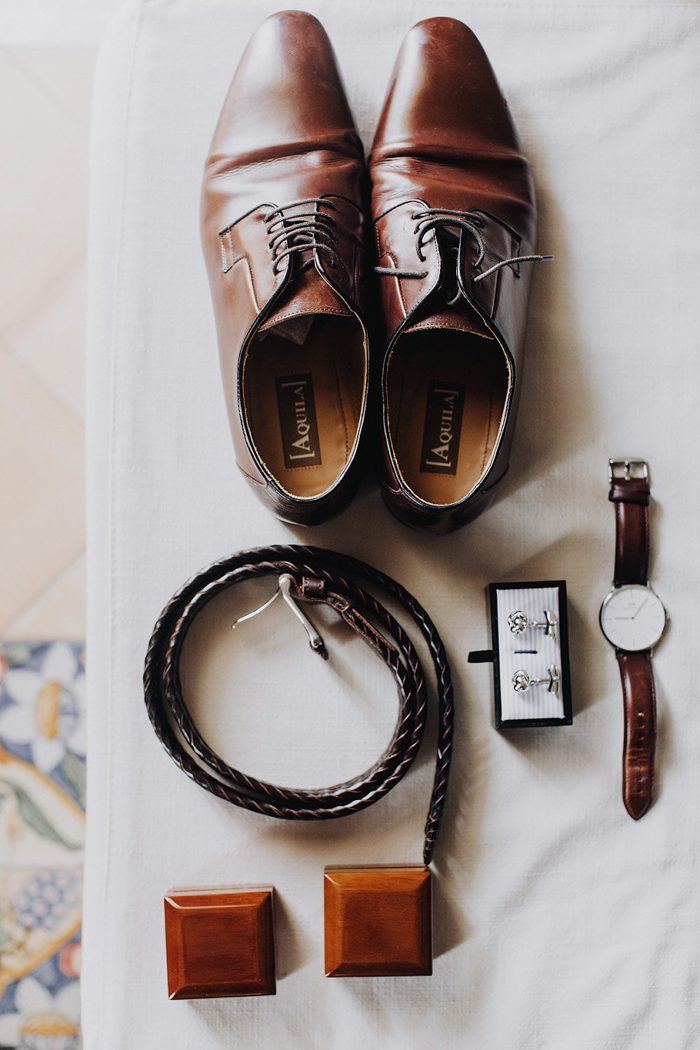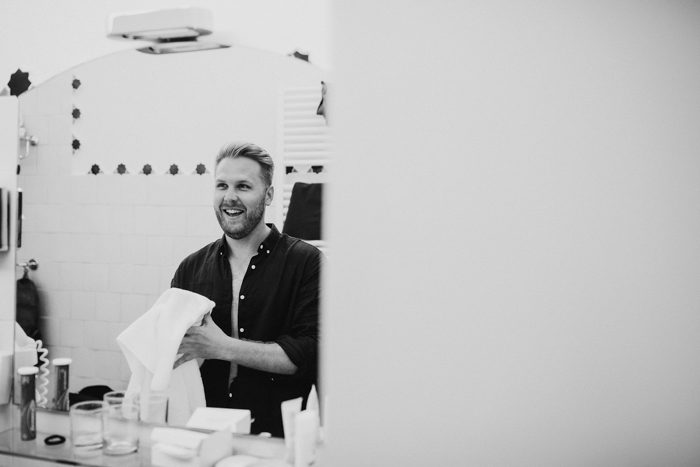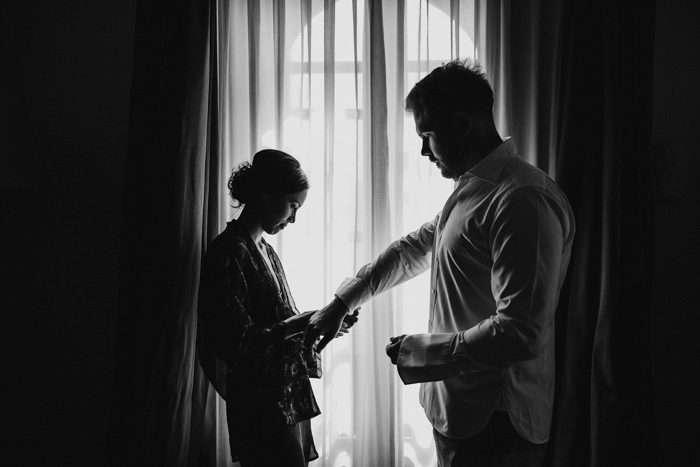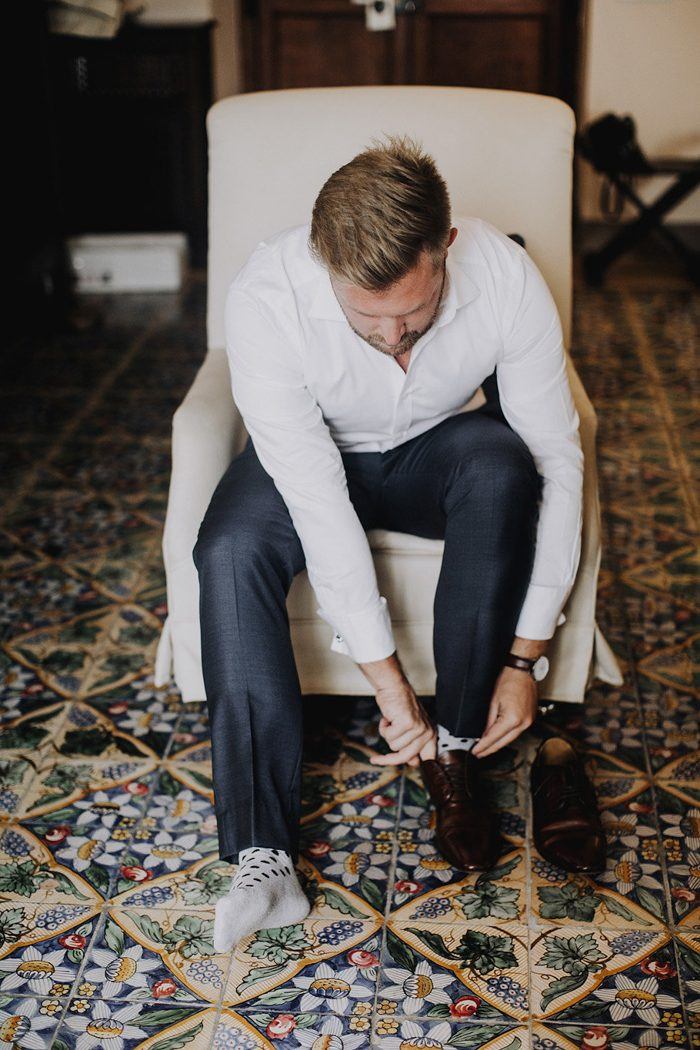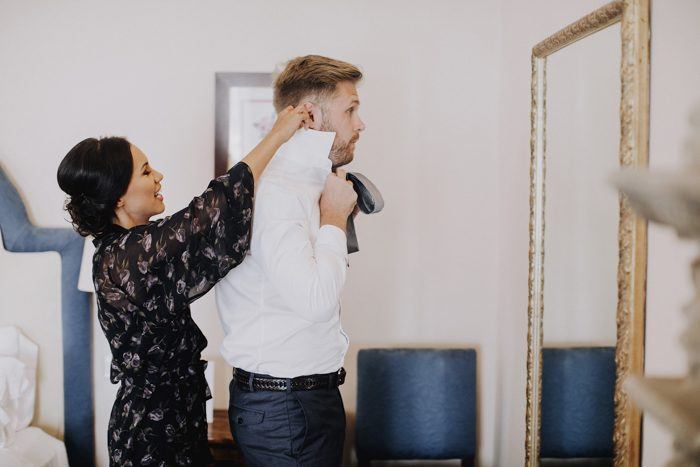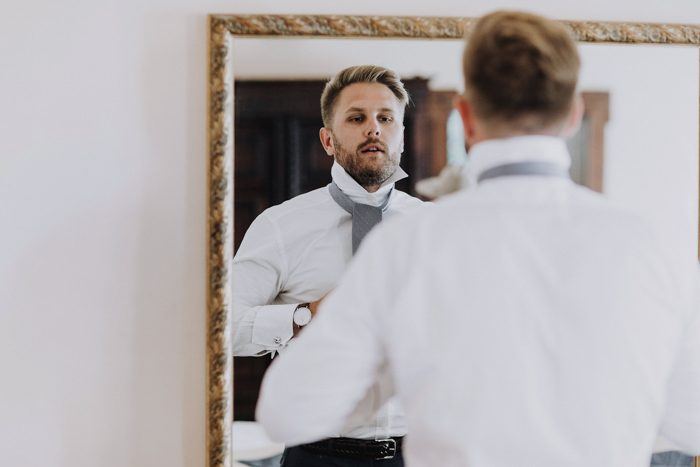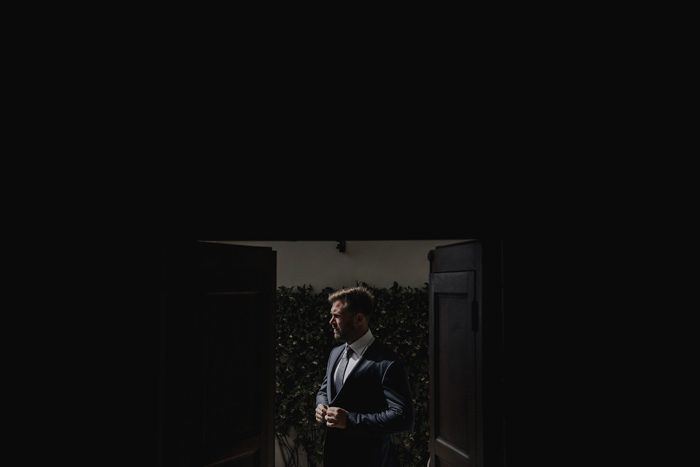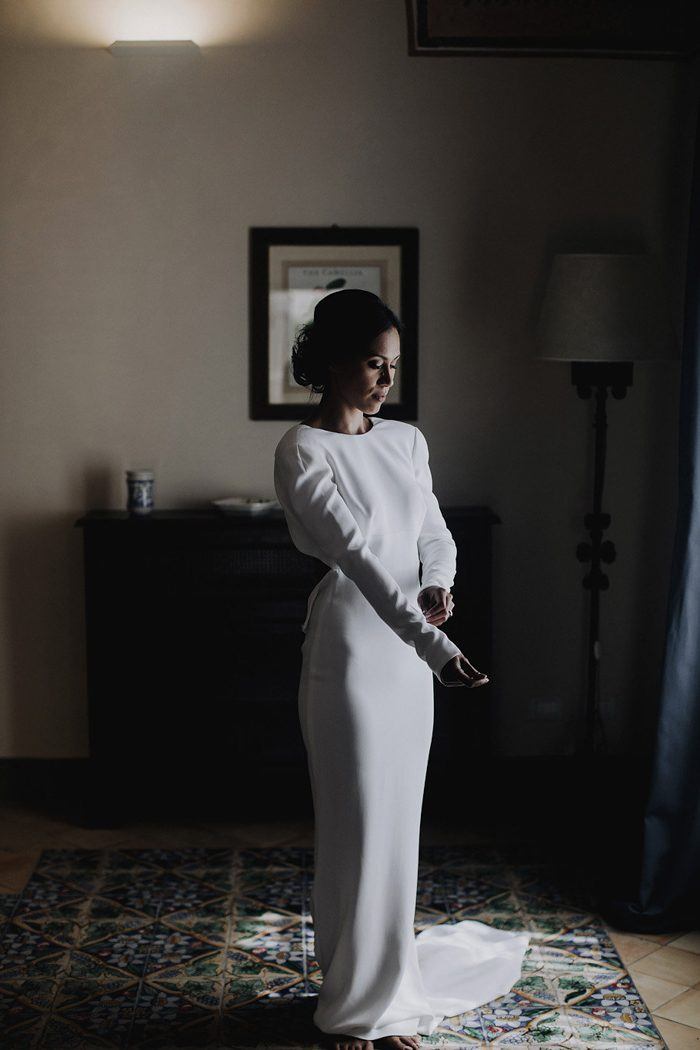 Working with our photographer was a dream! So easy. Matt was professional, yet made the day so fun and care-free. Matt is a great photographer – super cool, so nice, really talented and we cannot recommend him more highly! We are so grateful to him for capturing the day so beautifully.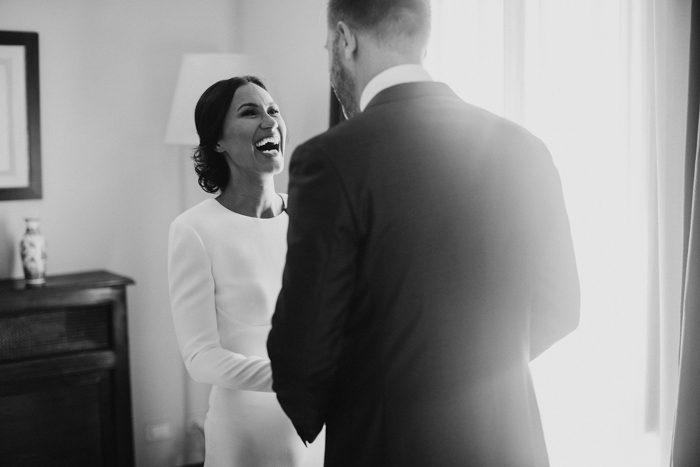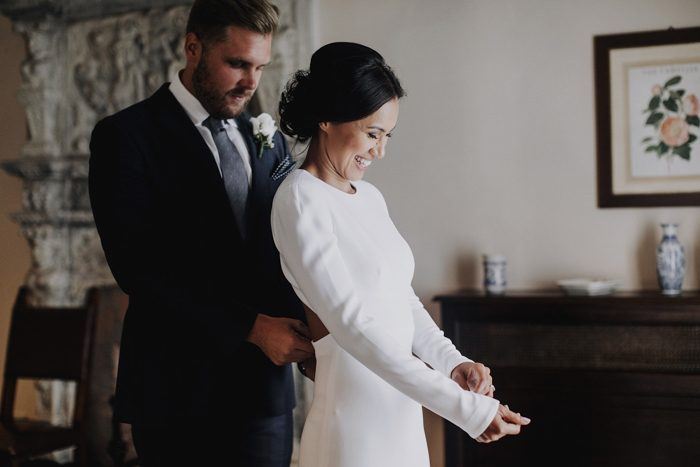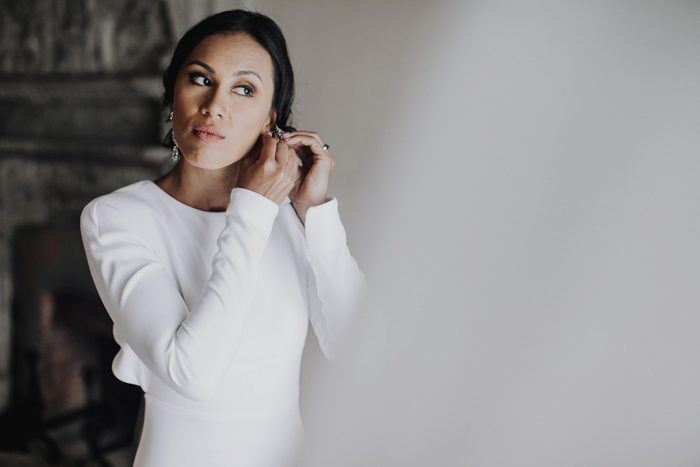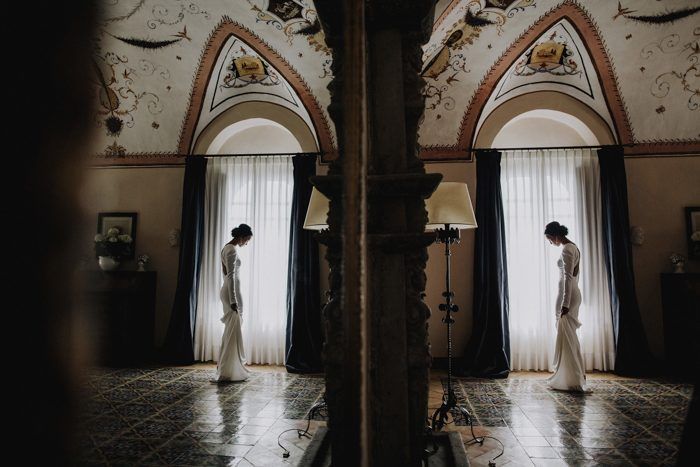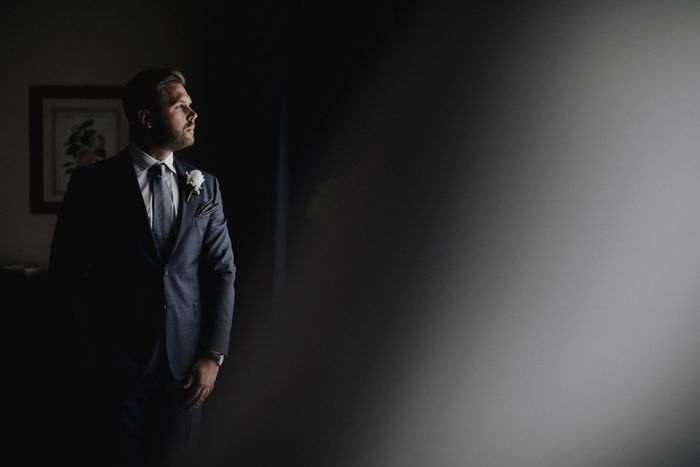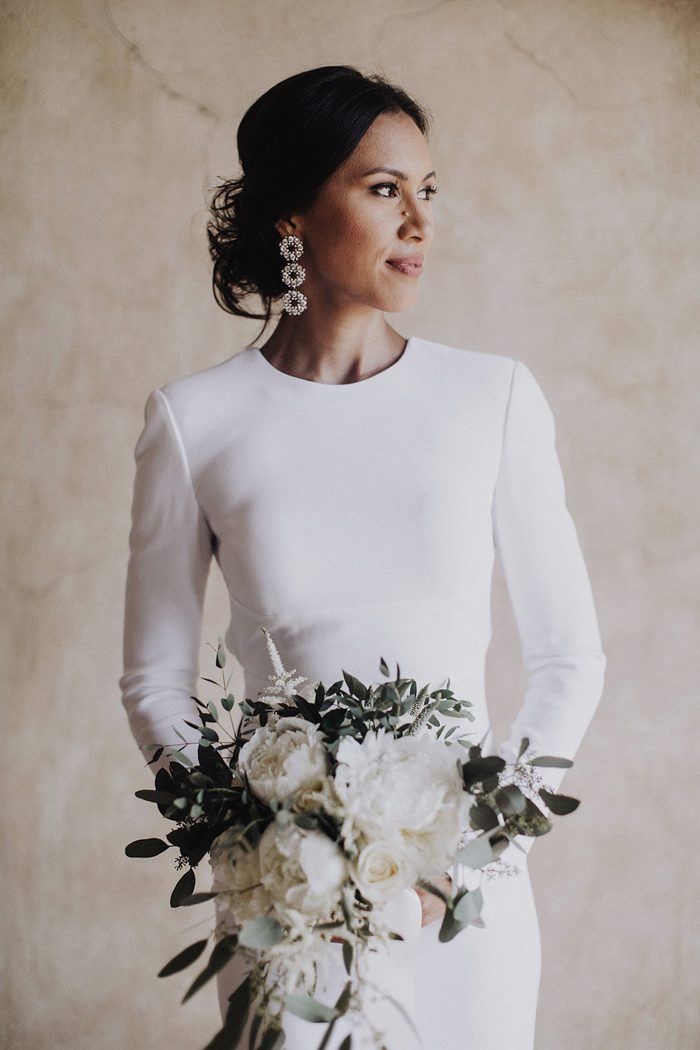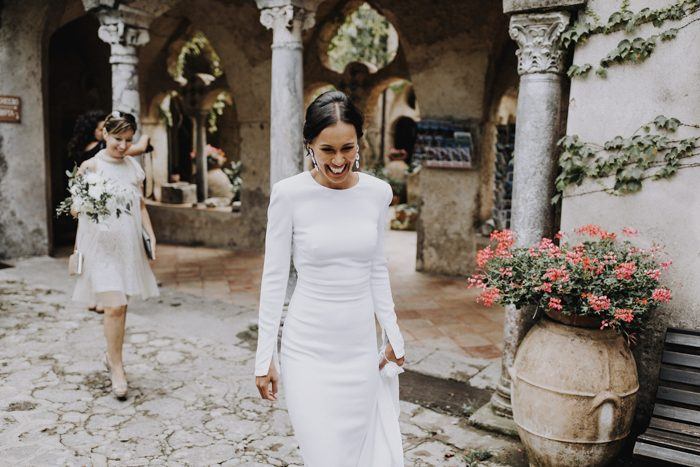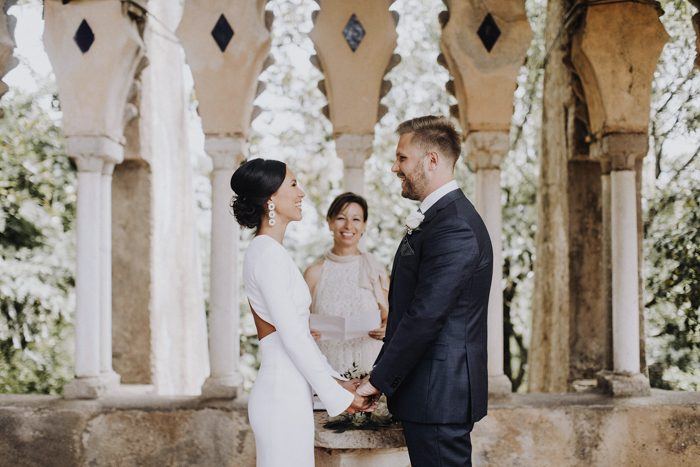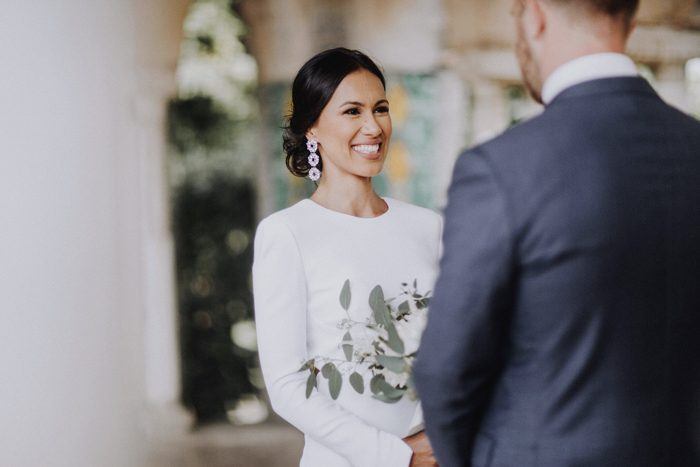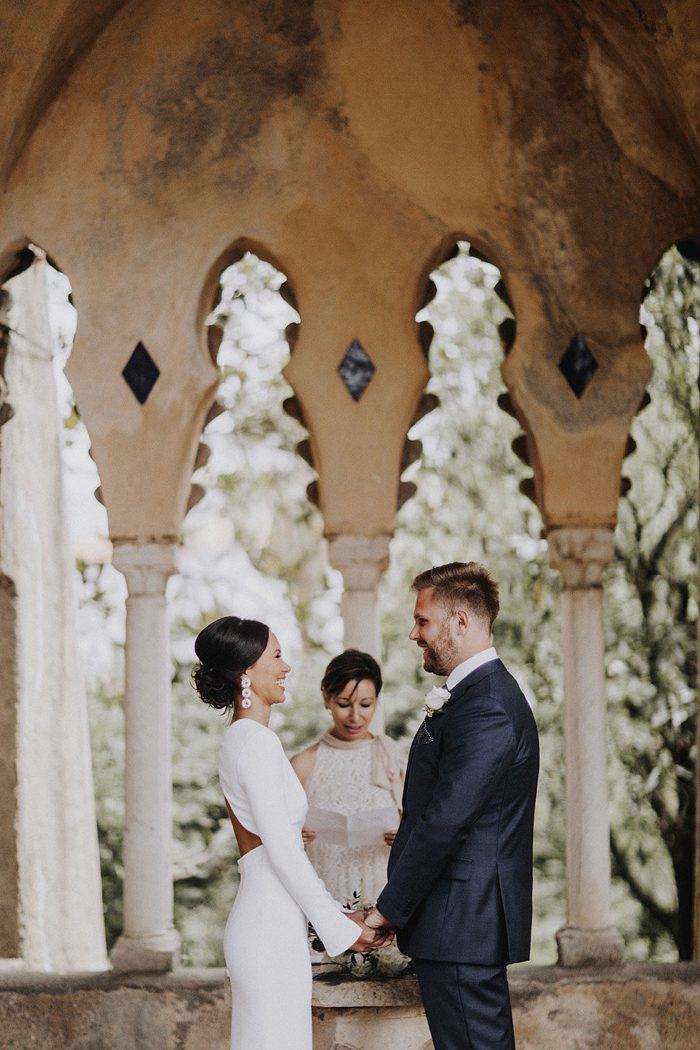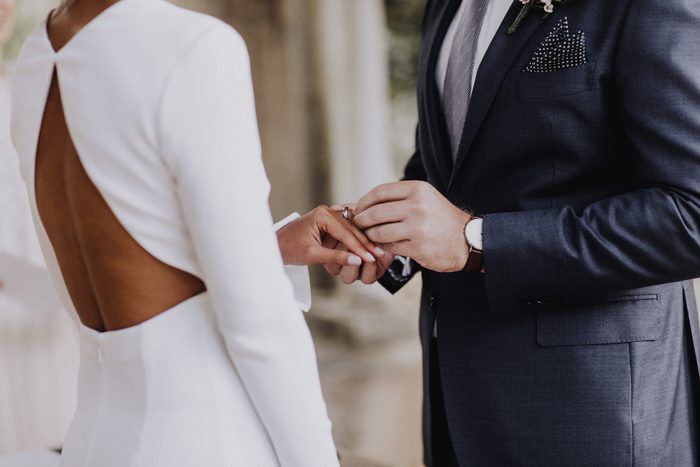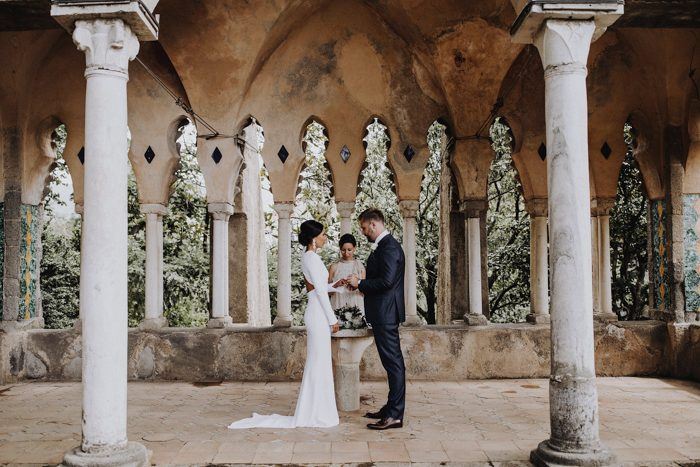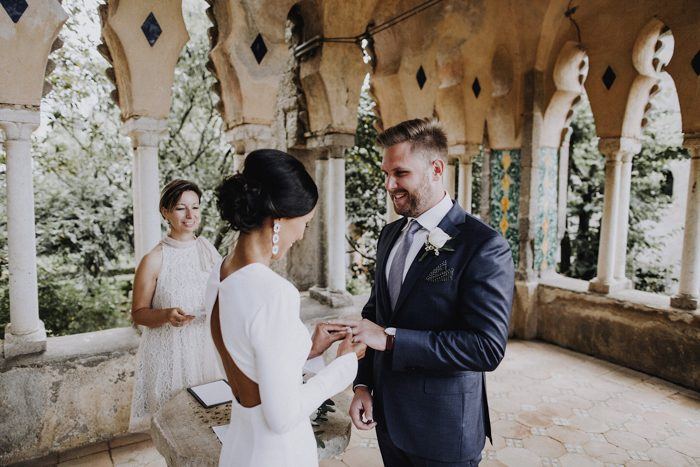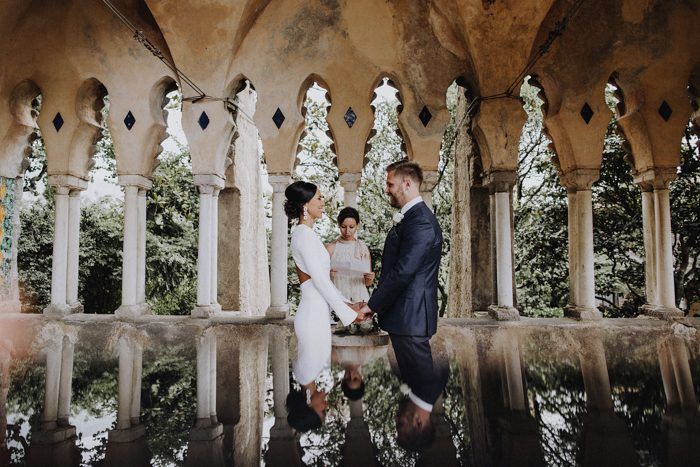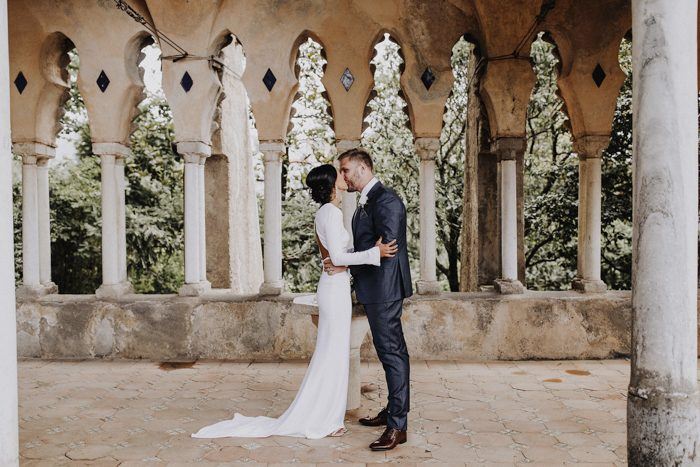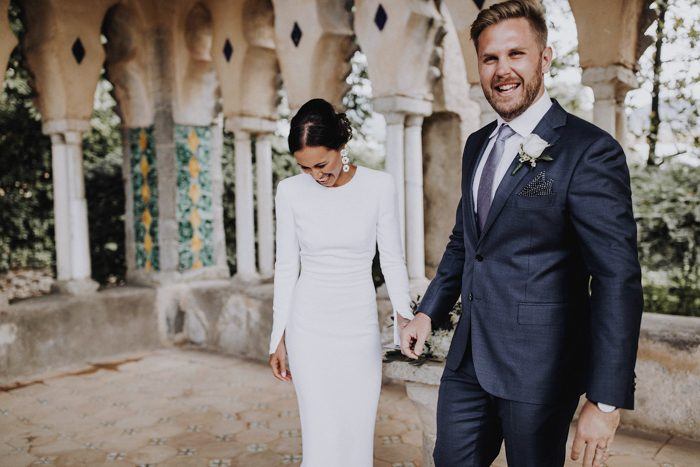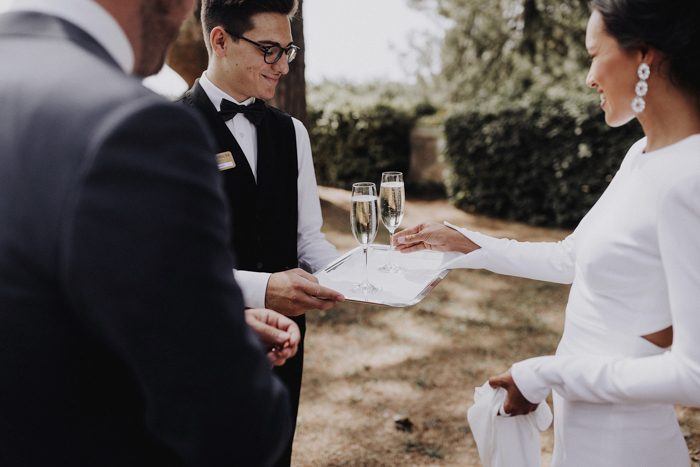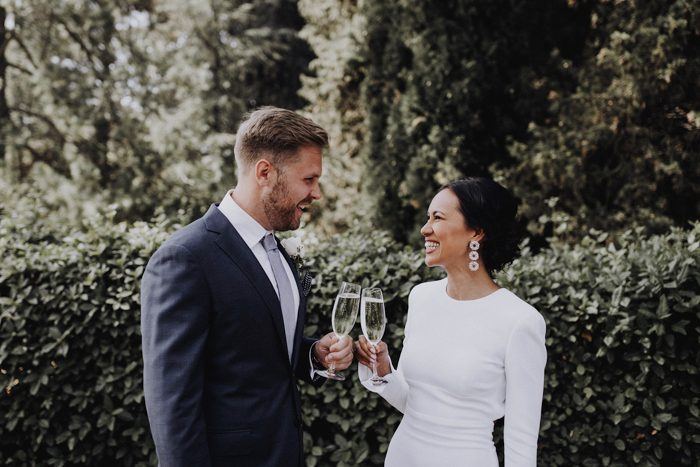 Elope! We can't recommend it enough. It was the best day filled with so many laughs, so much love and happiness.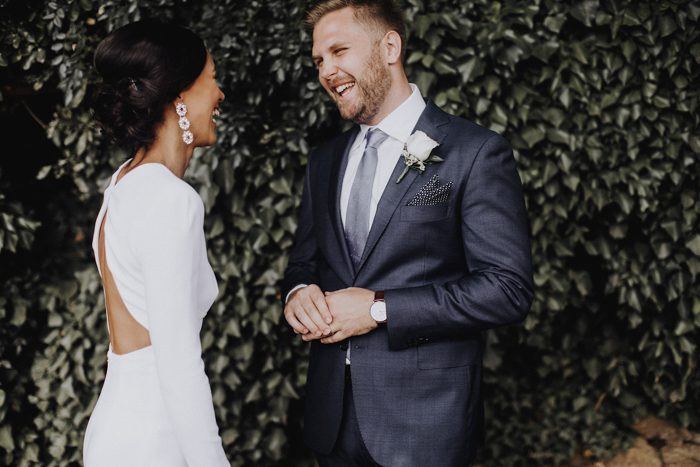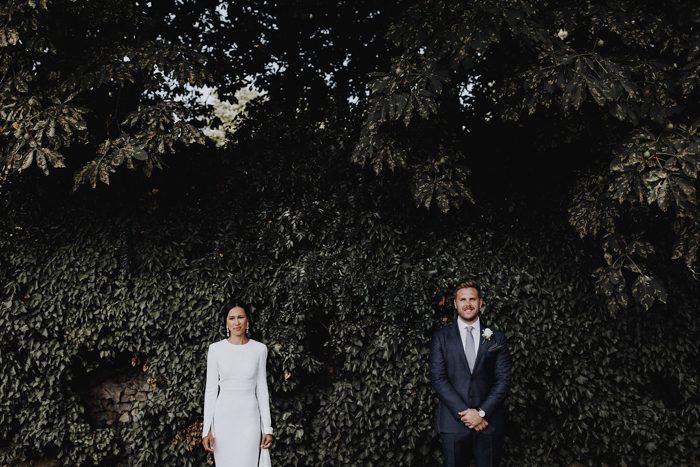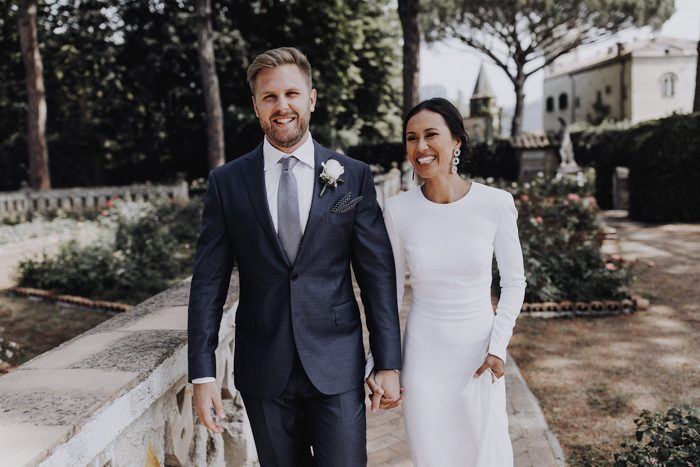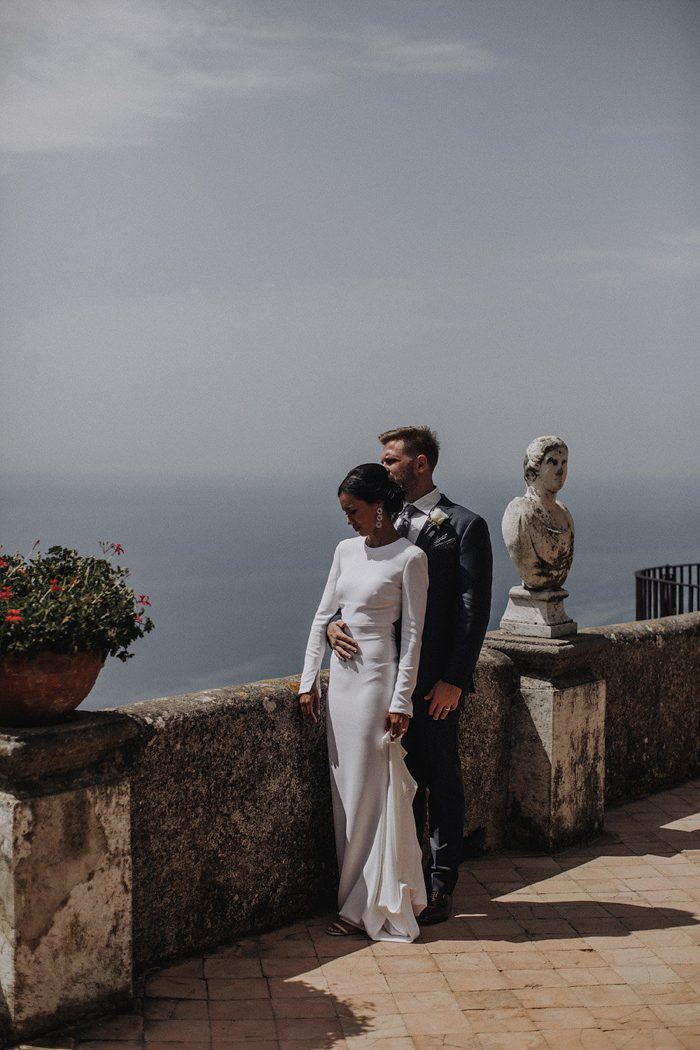 Villa Cimbrone is high up on the cliffs of the Amalfi with stunning views of the coast amongst the most beautiful gardens. We love traveling to mountains and to coastlines, so it was the perfect combination for us.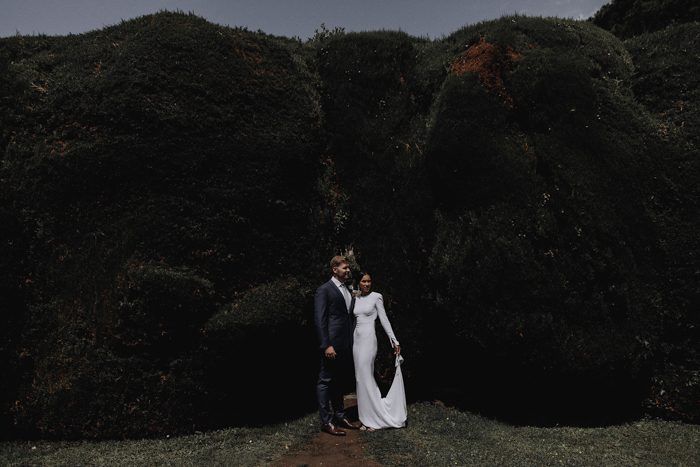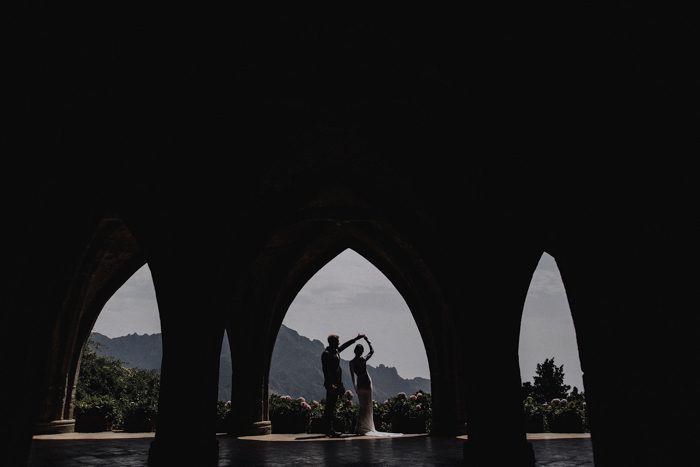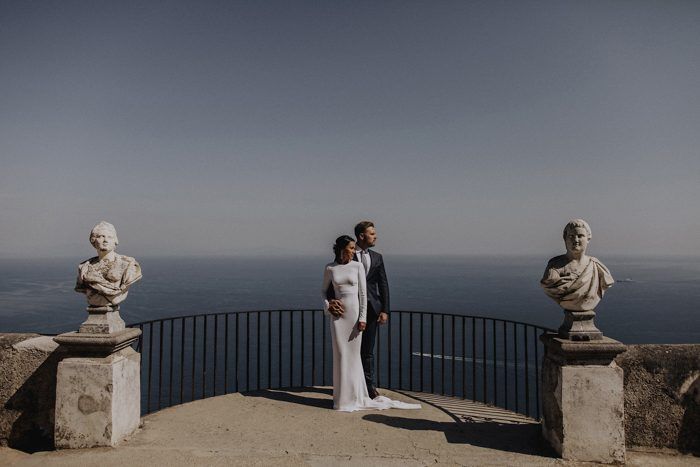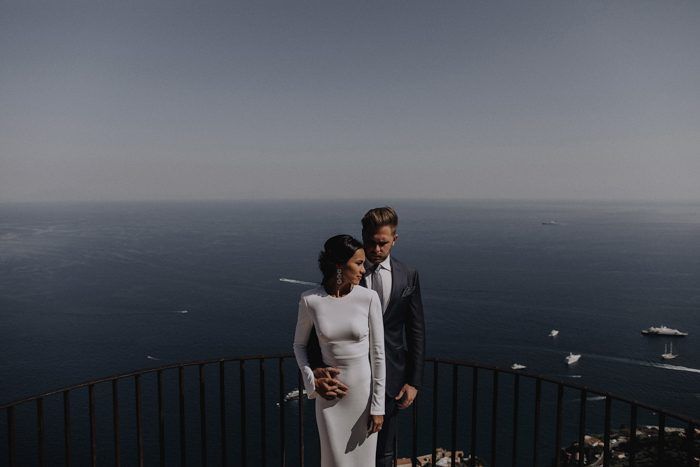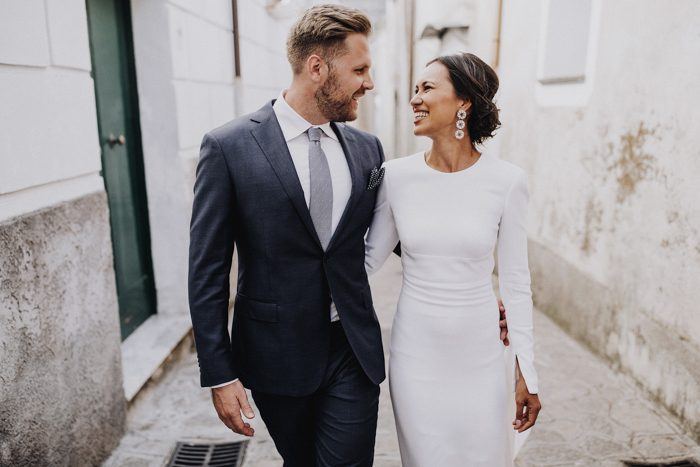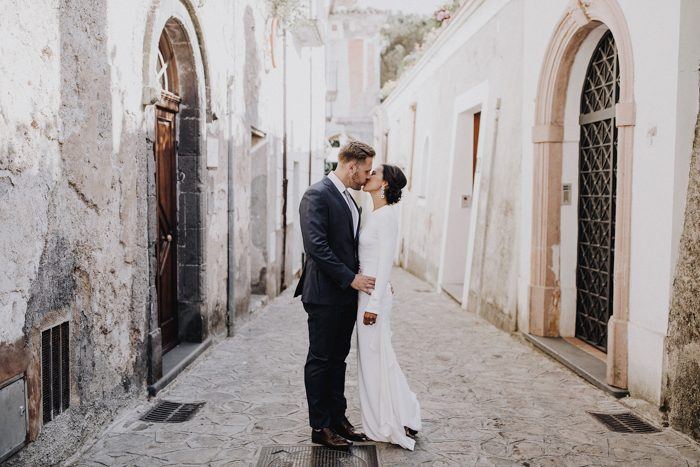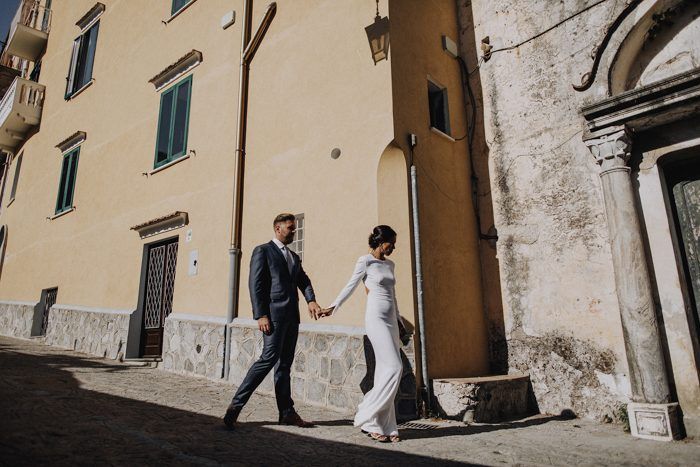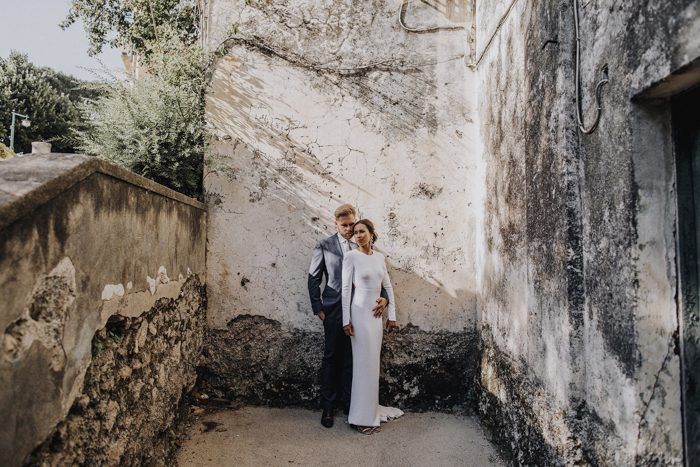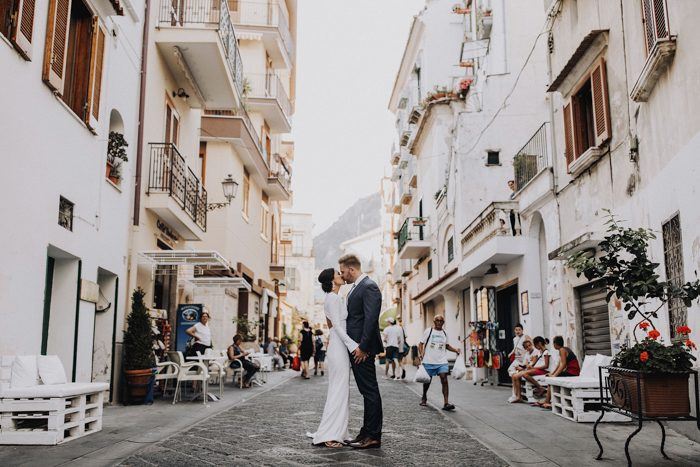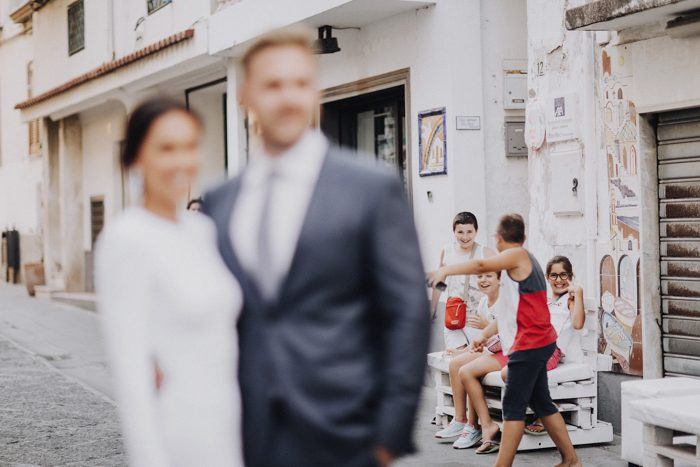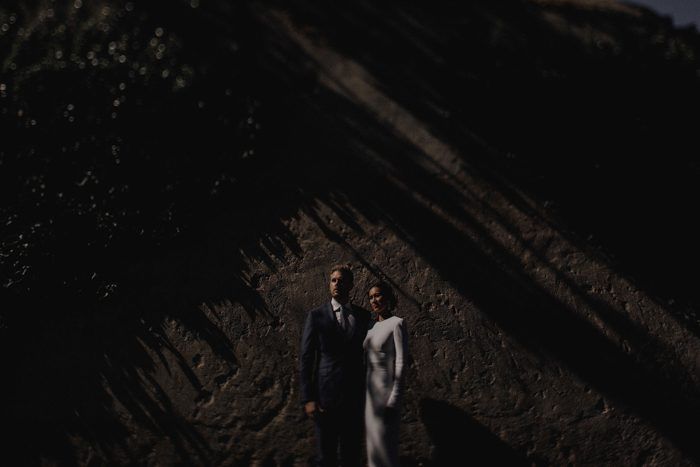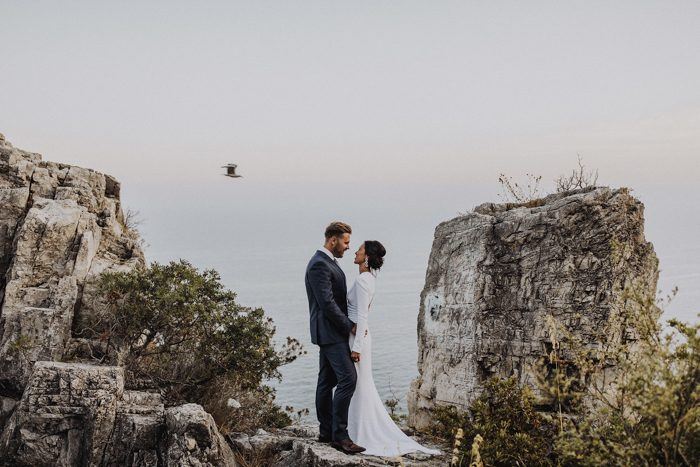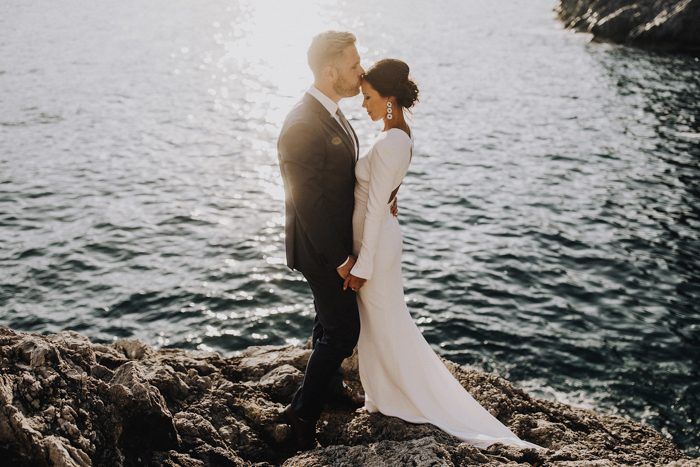 The most memorable moment of the day was watching the sunset and moonrise over the Amalfi Coast.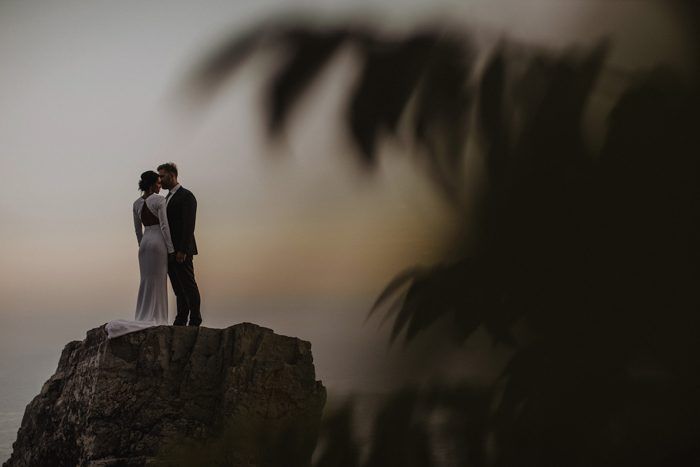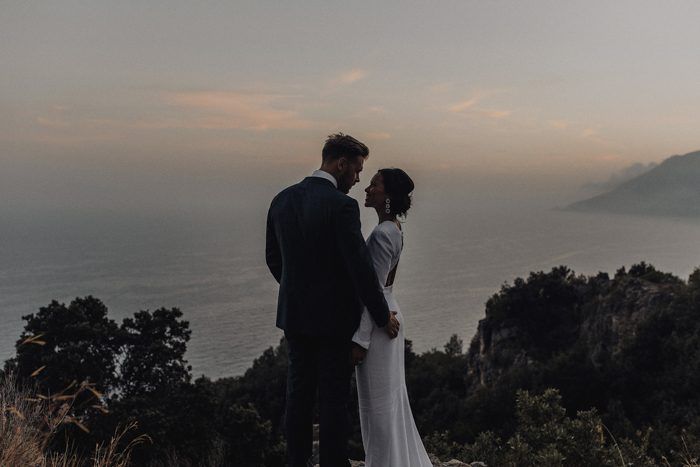 Thank you to Junebug member Matt Lien Photography for sharing this joyful elopement with us! If you loved the scenery of the Italian streets, then you have to check out this Italian countryside elopement in Florence.