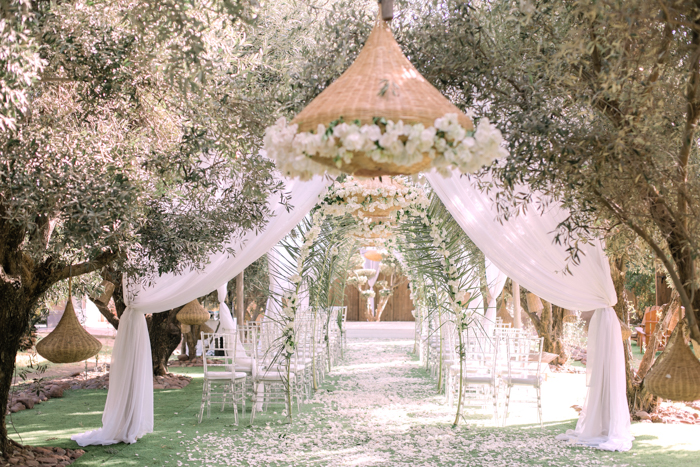 Laetitia and Frederic's classic Morocco wedding at Villa Taj Marrakech is everything that whimsical and airy destination weekend dreams are made of! With the help of the venue's planning and design team, this couple's day was everything they imagined and more. Maddy Christina captured of every detail so beautifully we can feel the magic that was in the air at Villa Taj Marrkech that day. From a ceremony space adorned with petals atop the grass and fabric canopy creating a sense of wonder to the couple's romantic, lantern-lit reception—we are totally in love with the execution of this wedding design. If you've been dreaming of a destination wedding somewhere that will take your breath away, Laetitia and Frederic's day will have you adding Morocco to your short list!
The Couple:
Laetitia & Frederic
The Wedding:
Villa Taj Marrakech, Marrakech, Morocco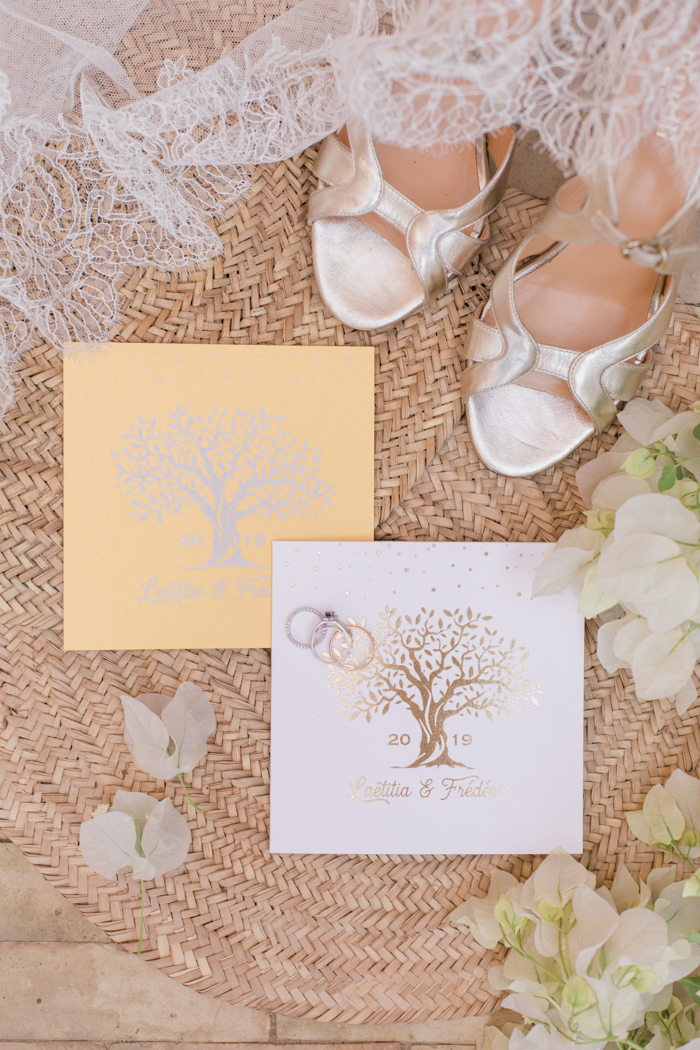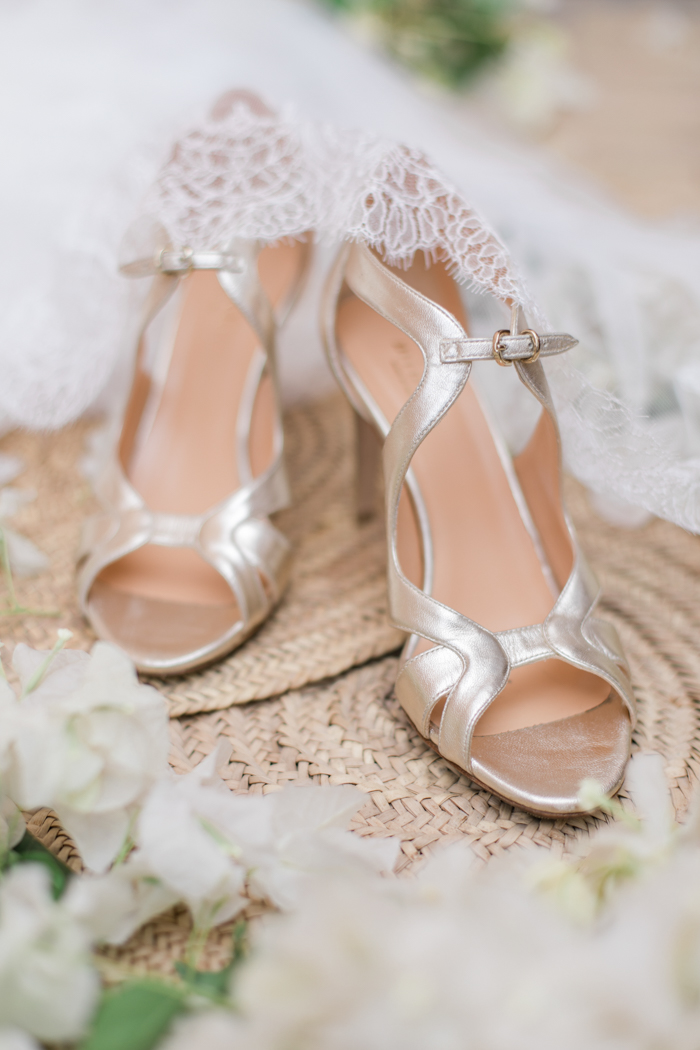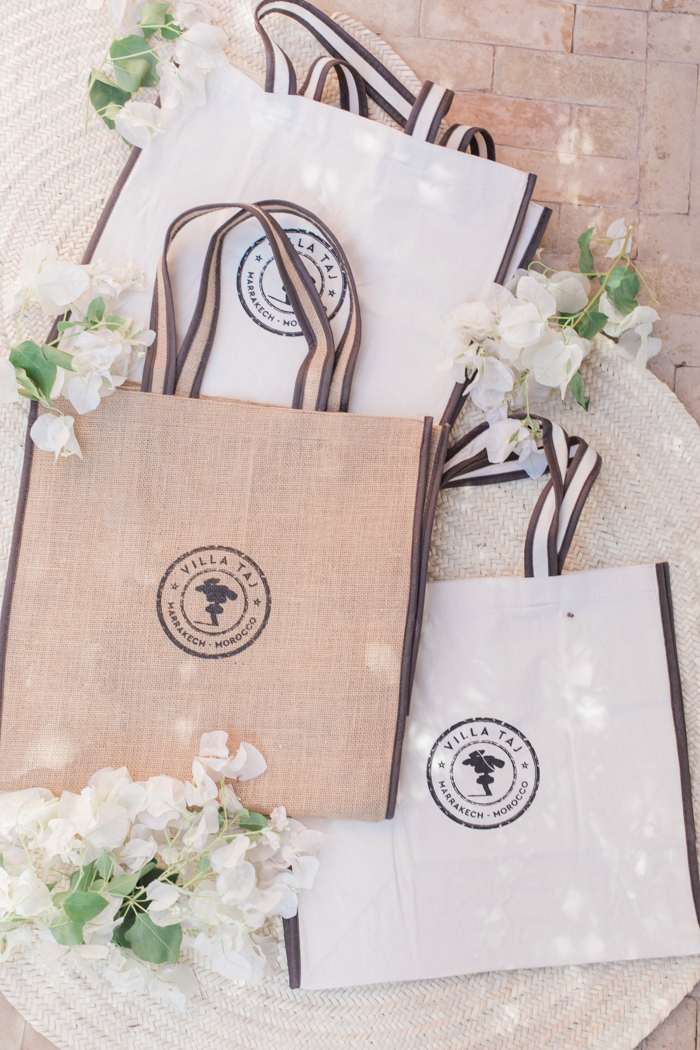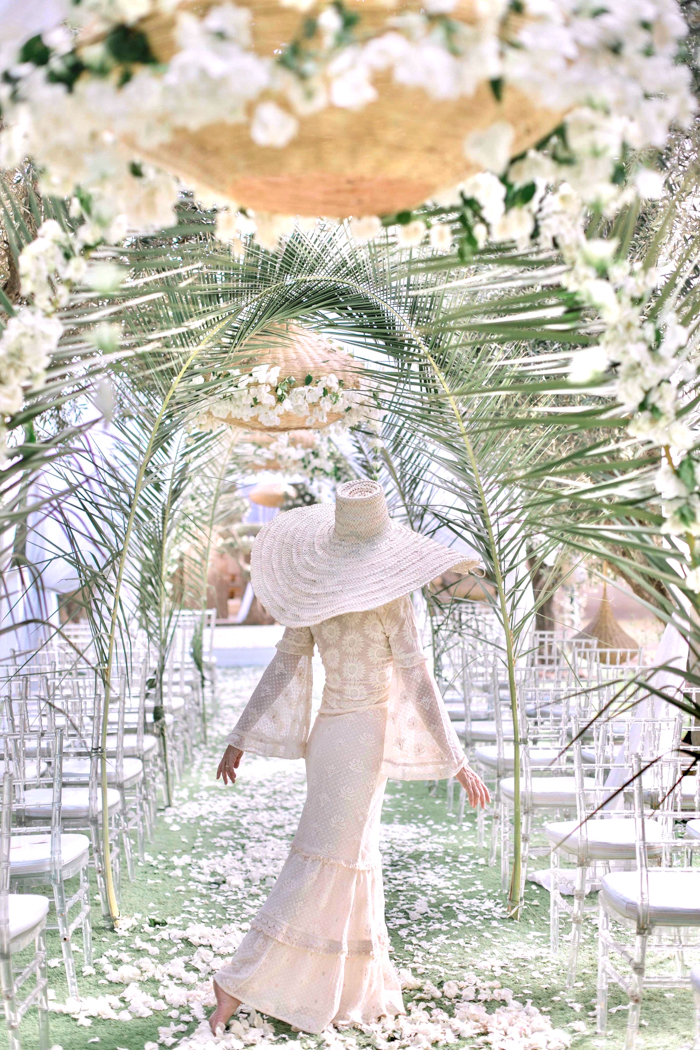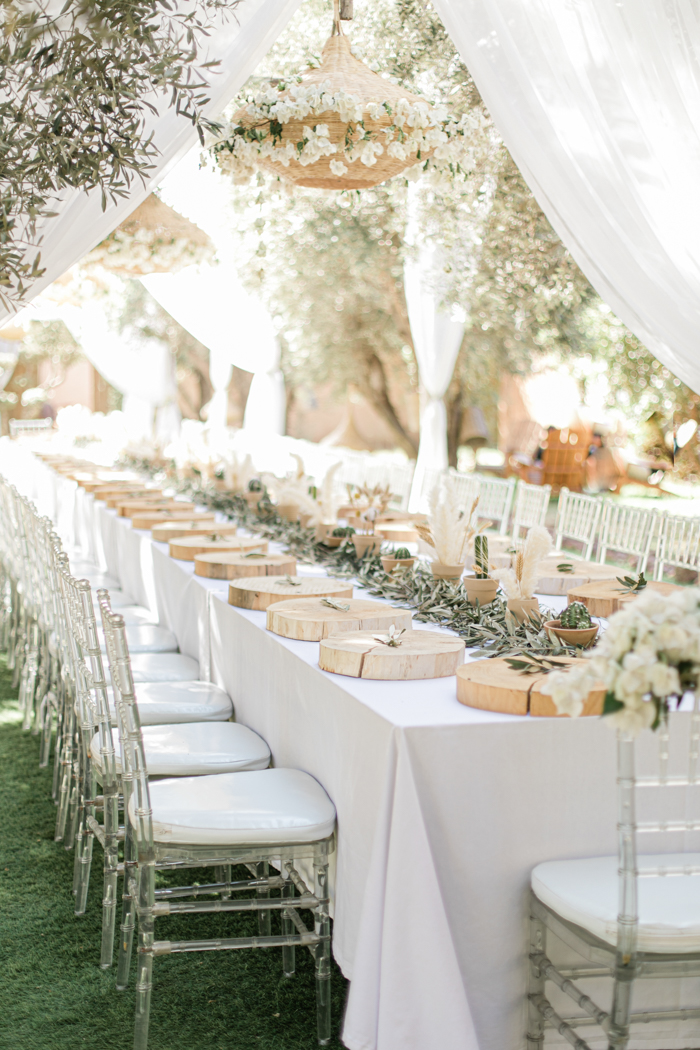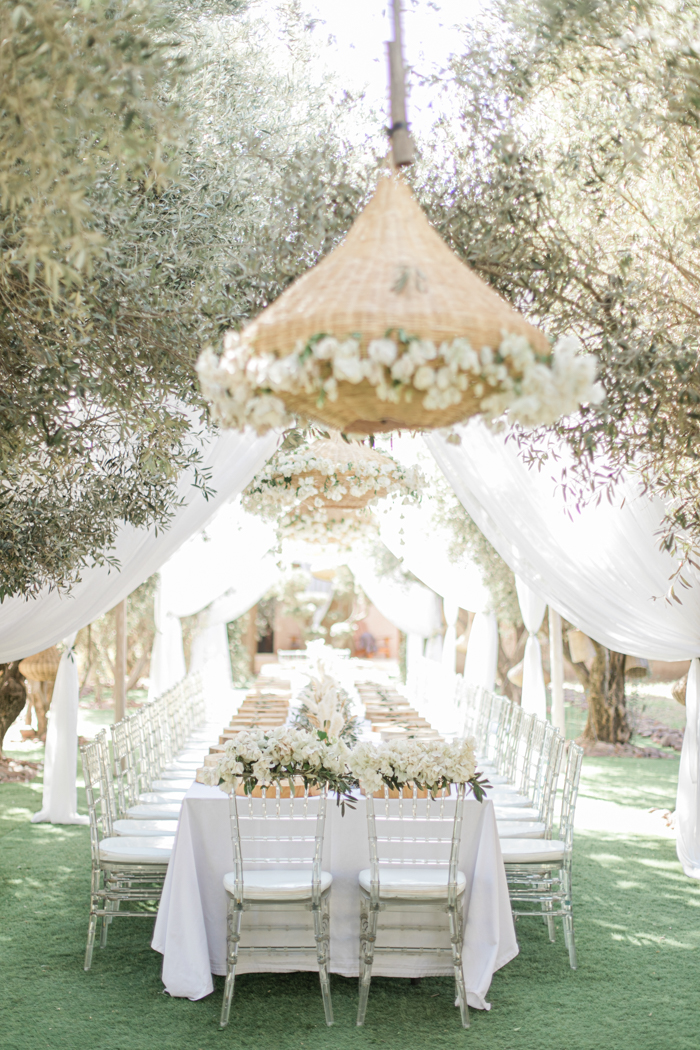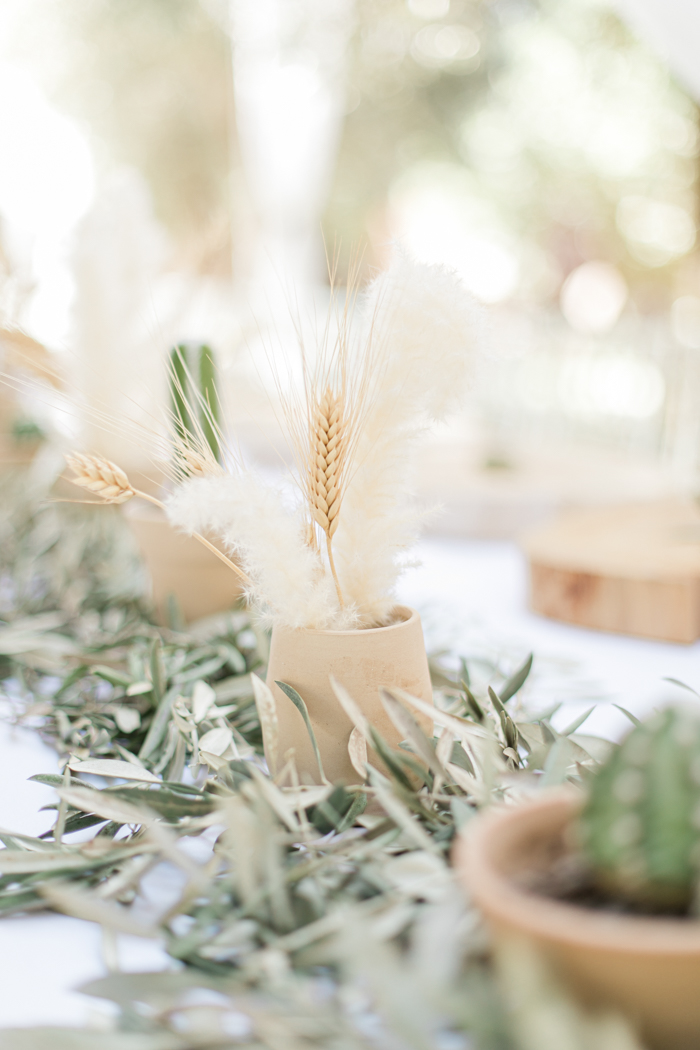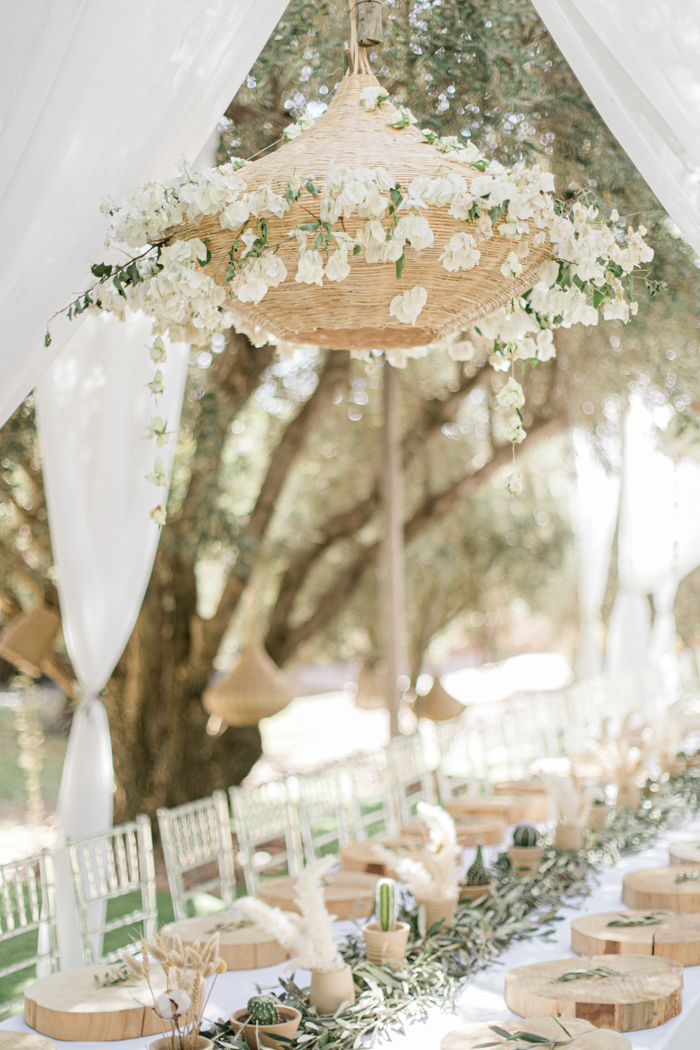 The most important thing was to find the best wedding venue in Marrakech, to feel like home in a private villa rental in Marrakech, with the best wedding planner to enjoy fully our wedding without any stress linked to the organization. We really wanted to enjoy all our moments, spending time with our families and friends, and not having to deal with hundreds of details.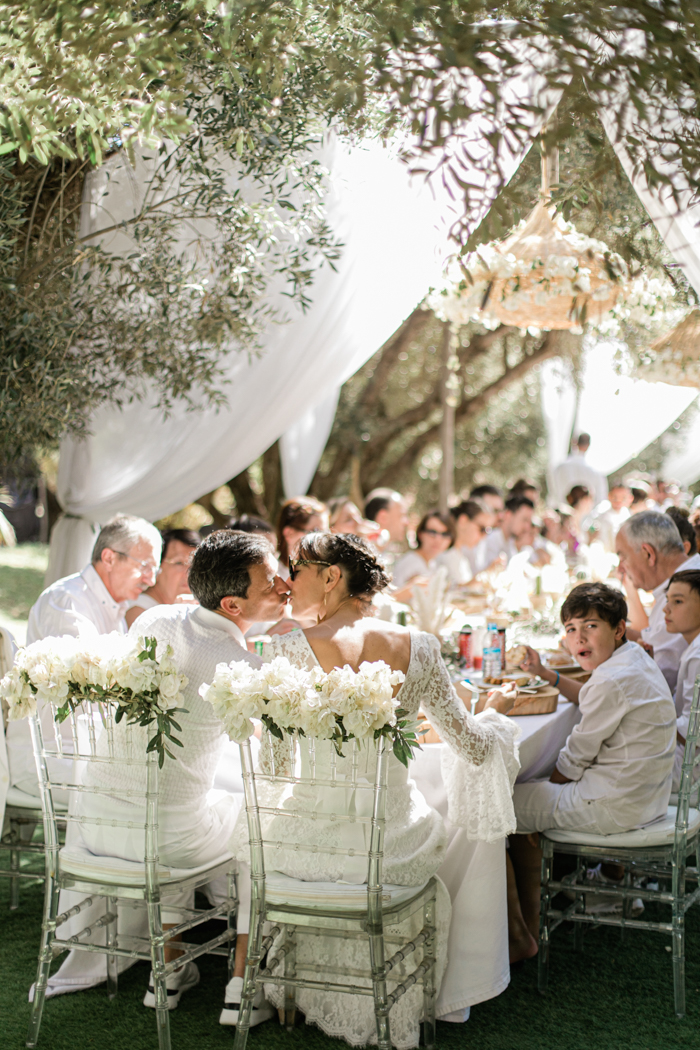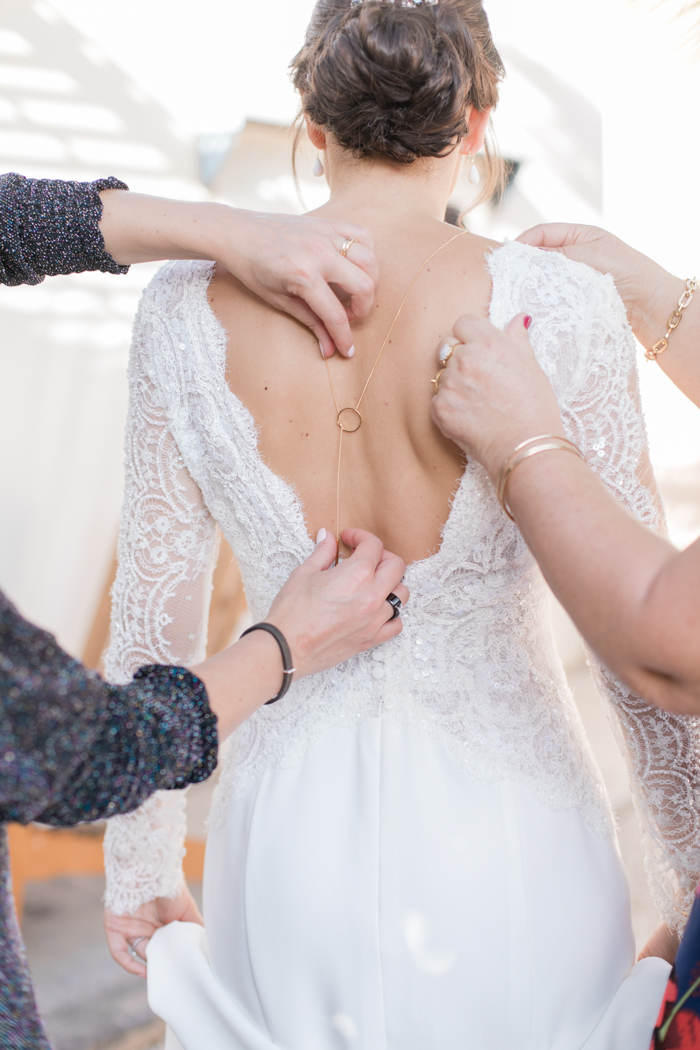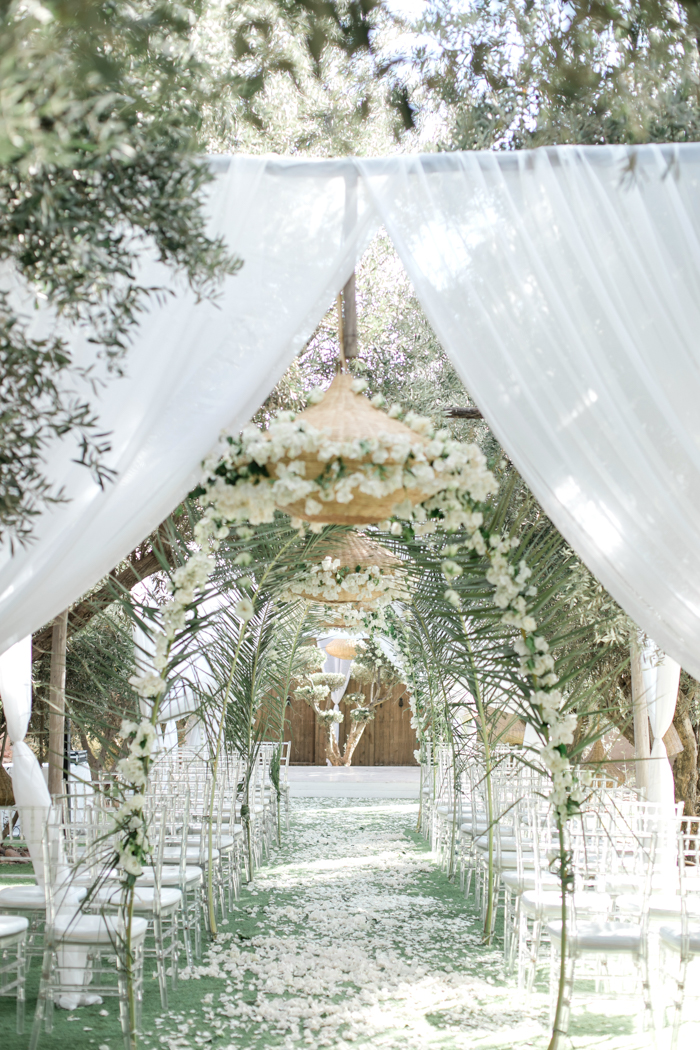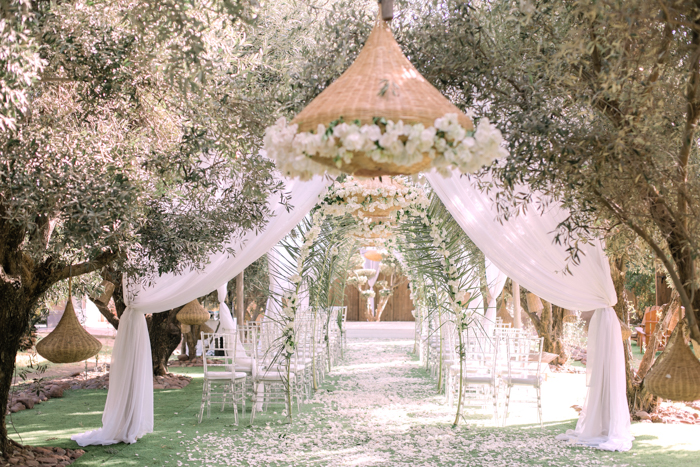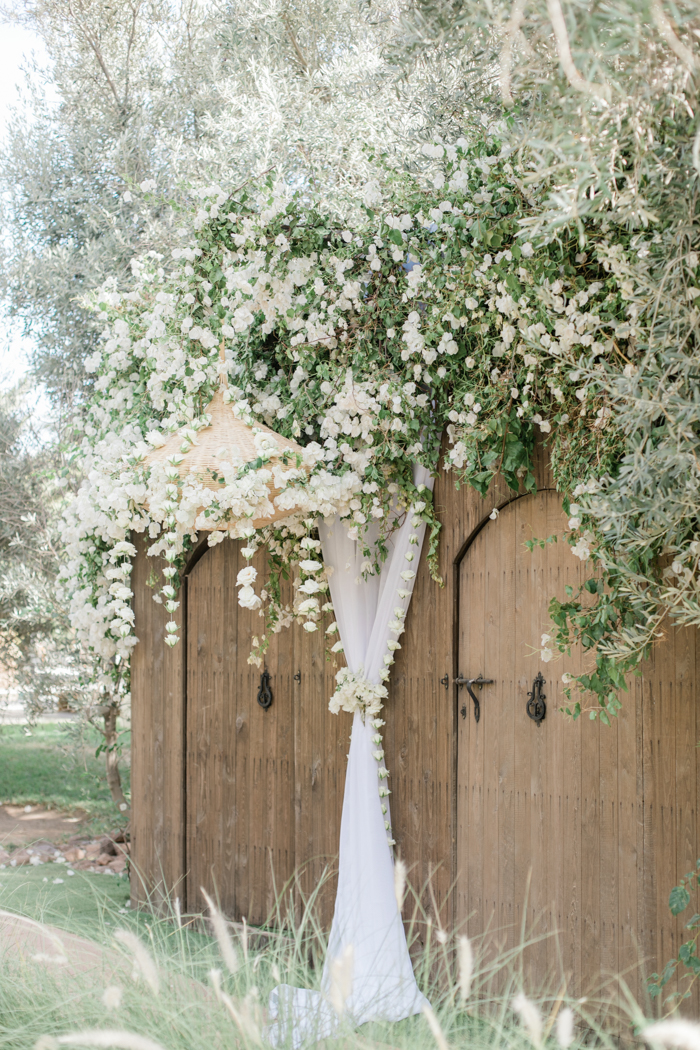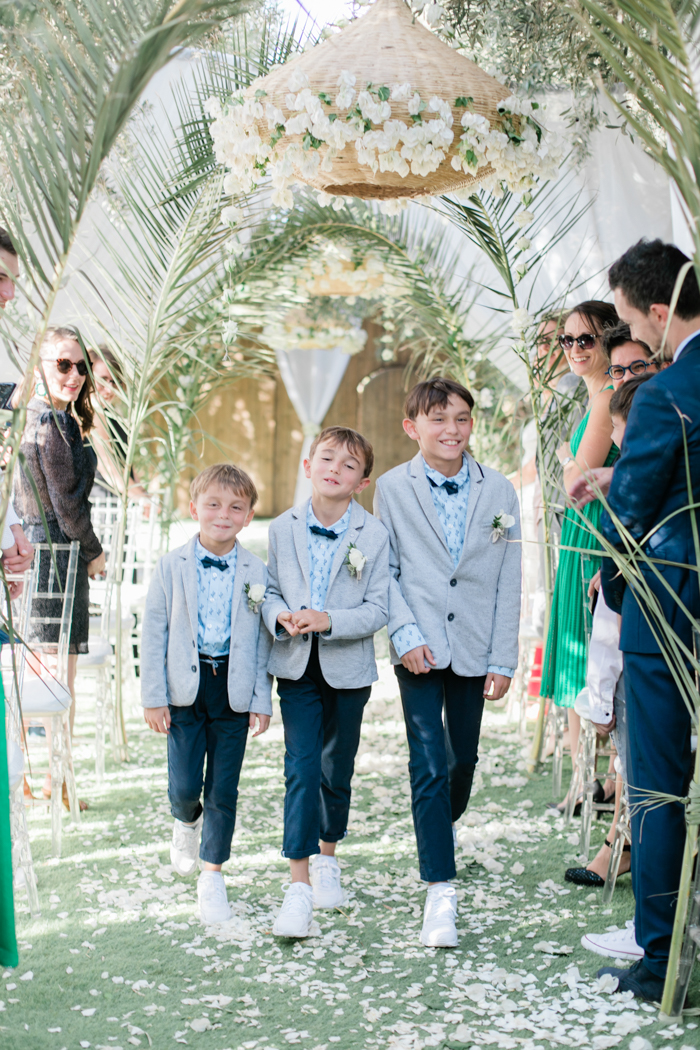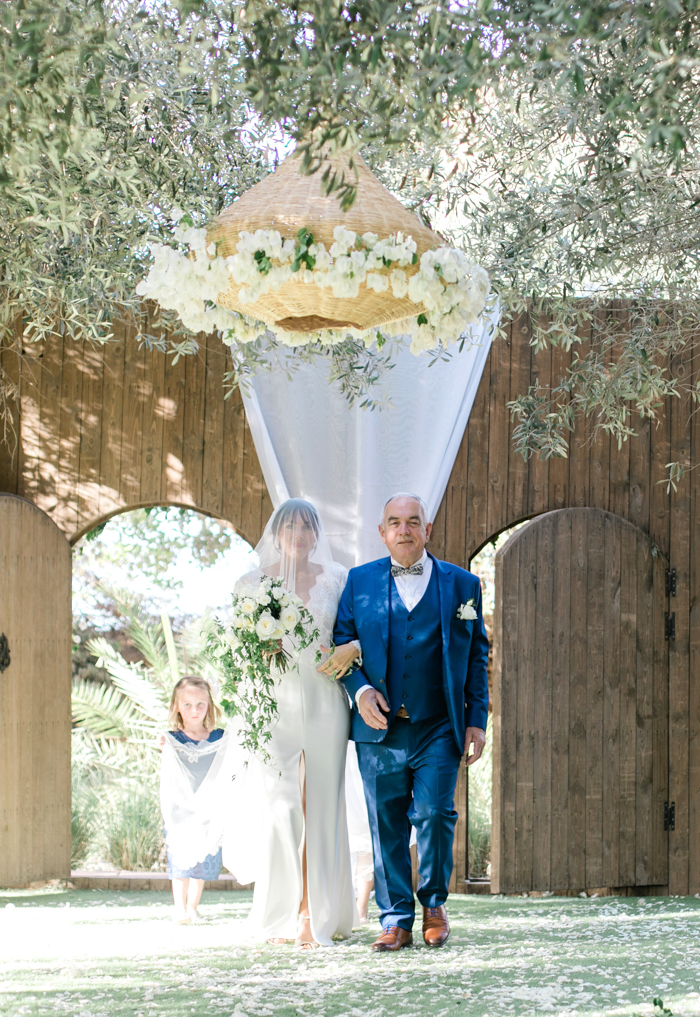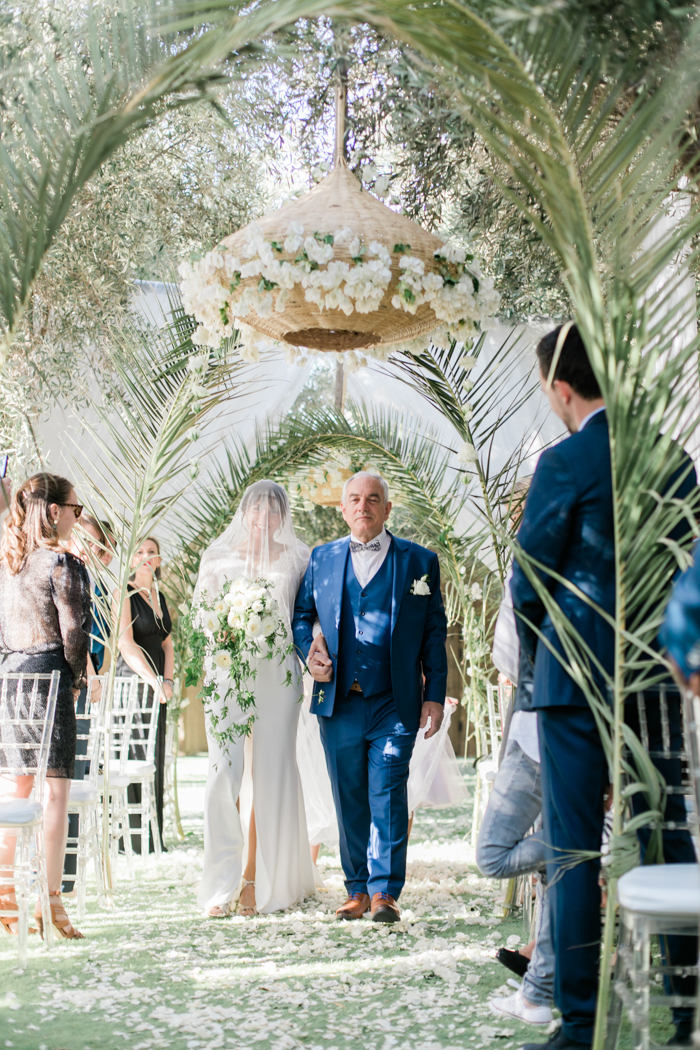 The ceremony under the centennial olive trees that was just a moment of magic. A decoration and an atmosphere created by Marianne, owner of Villa Taj and professional decoration and flower designer, all these flowers, these petals, this emotion walking through the rose petals alley among all our guests, that was incredible.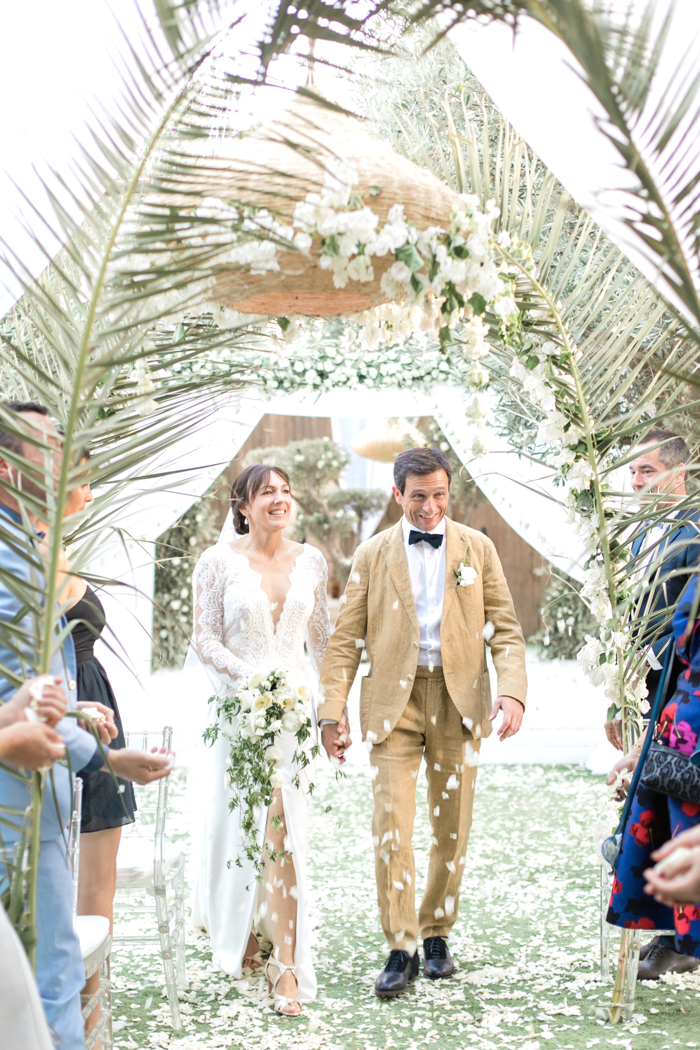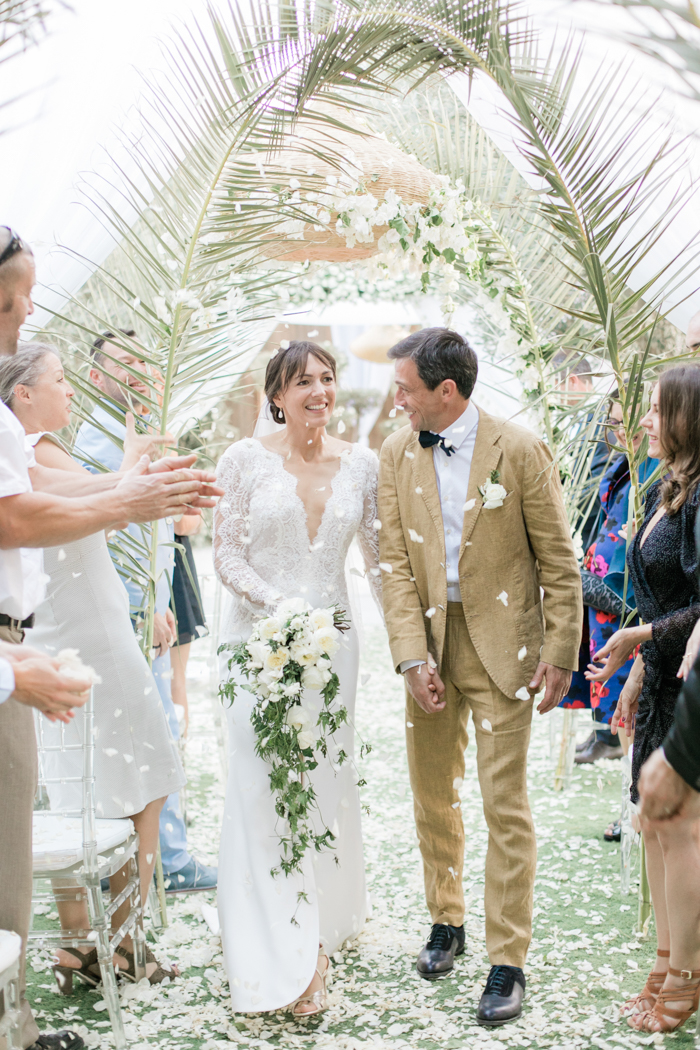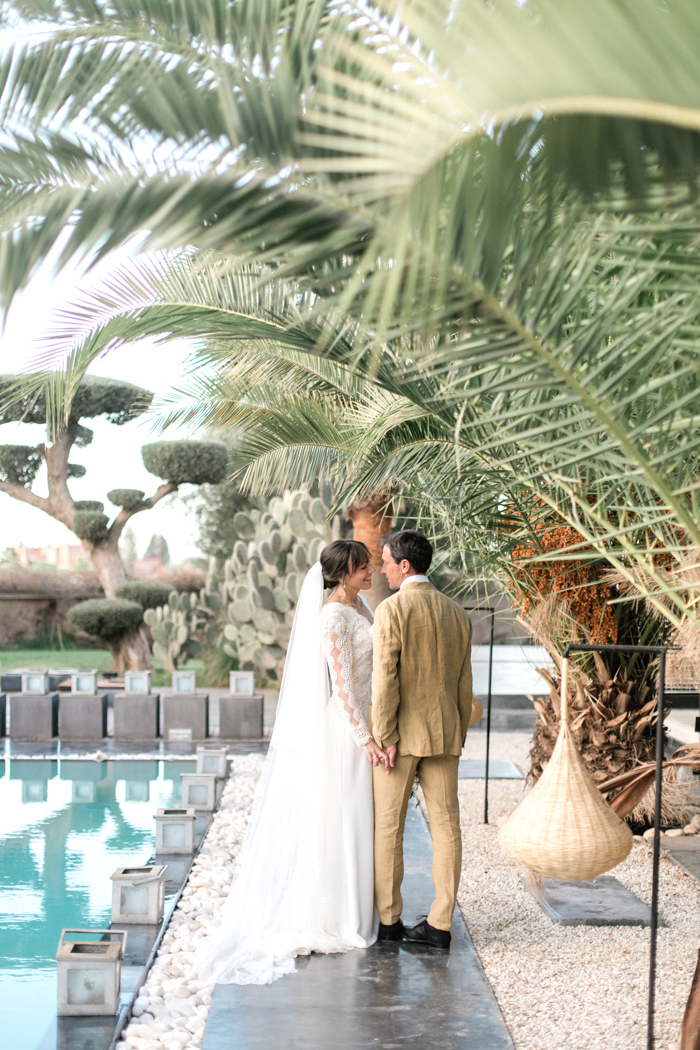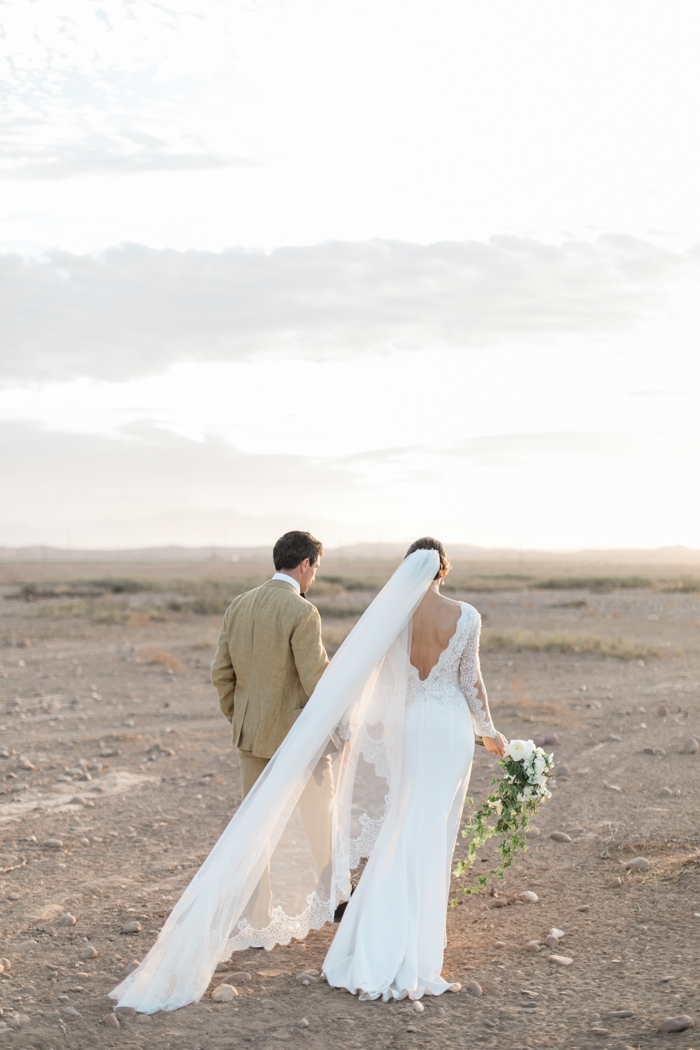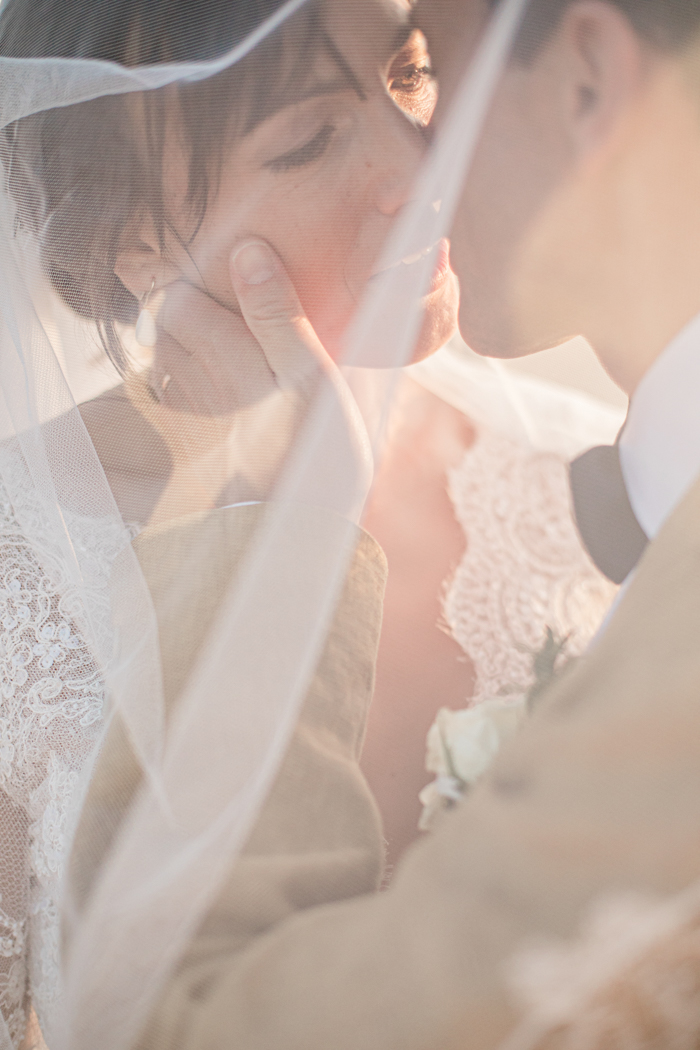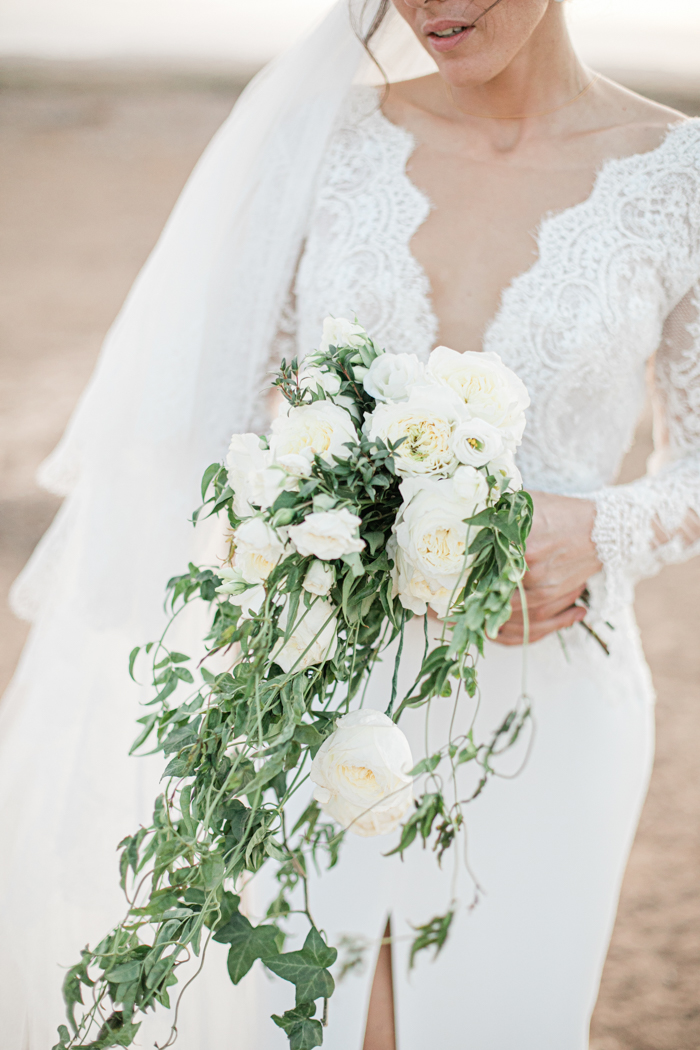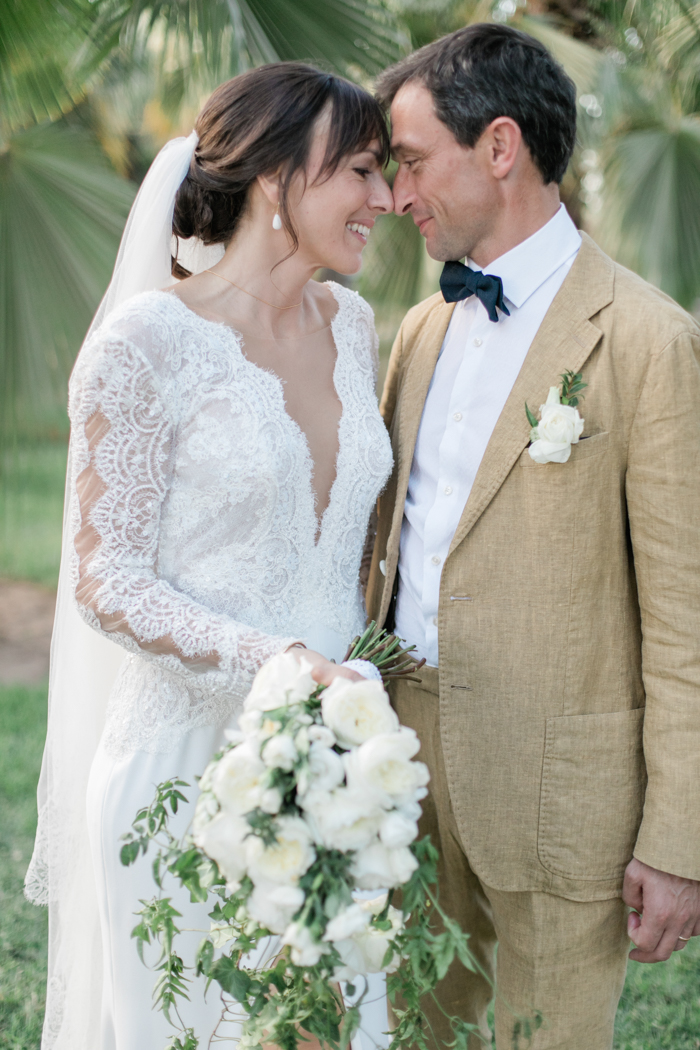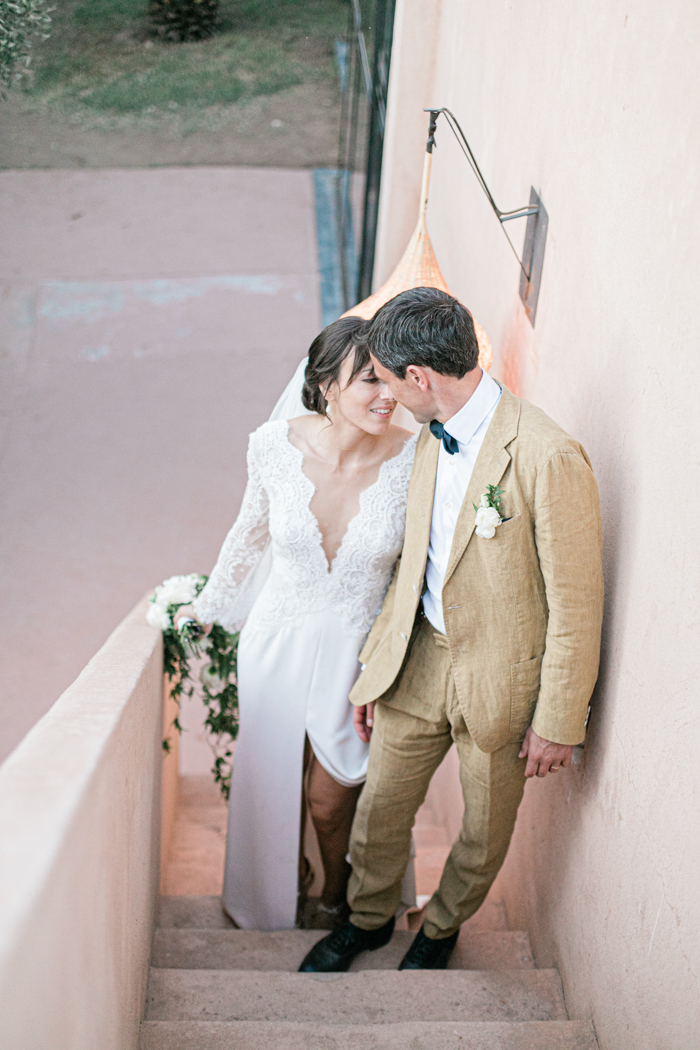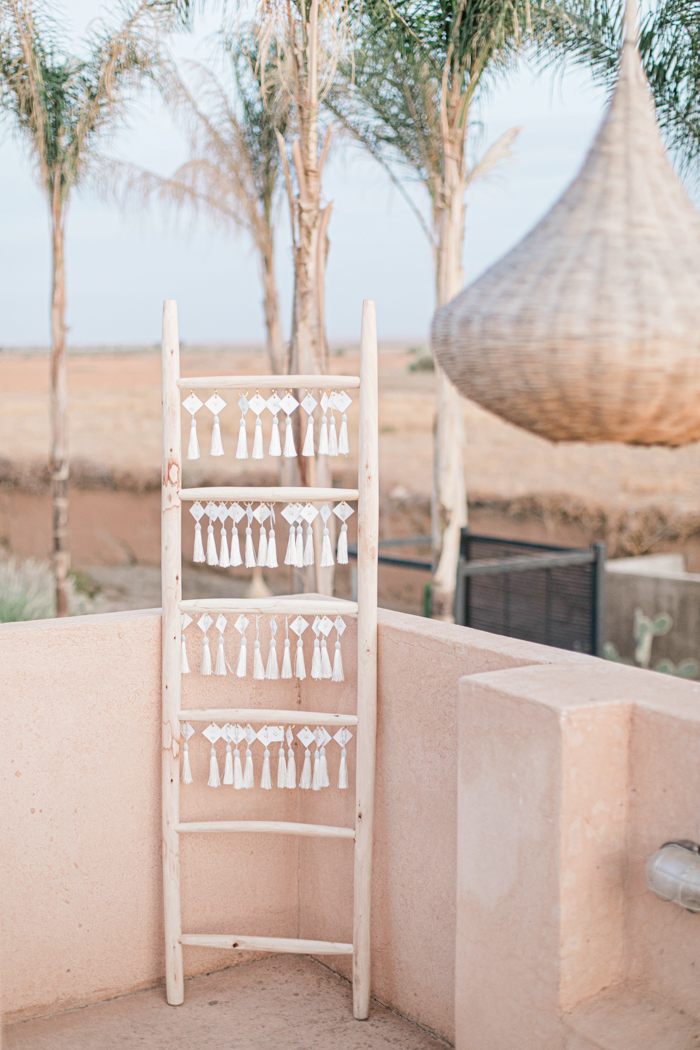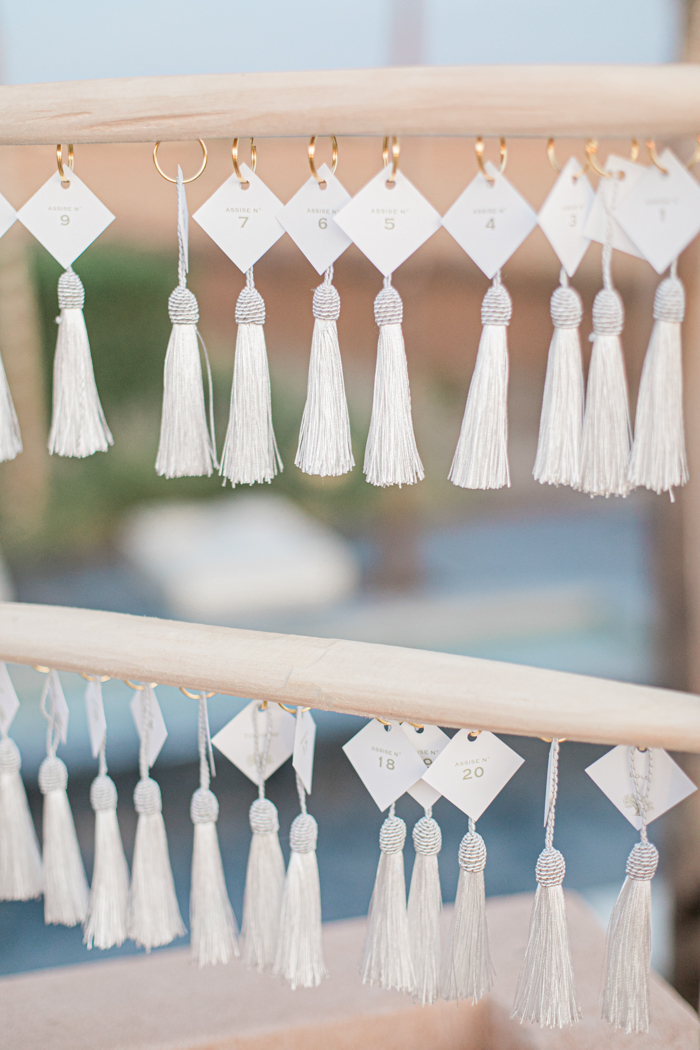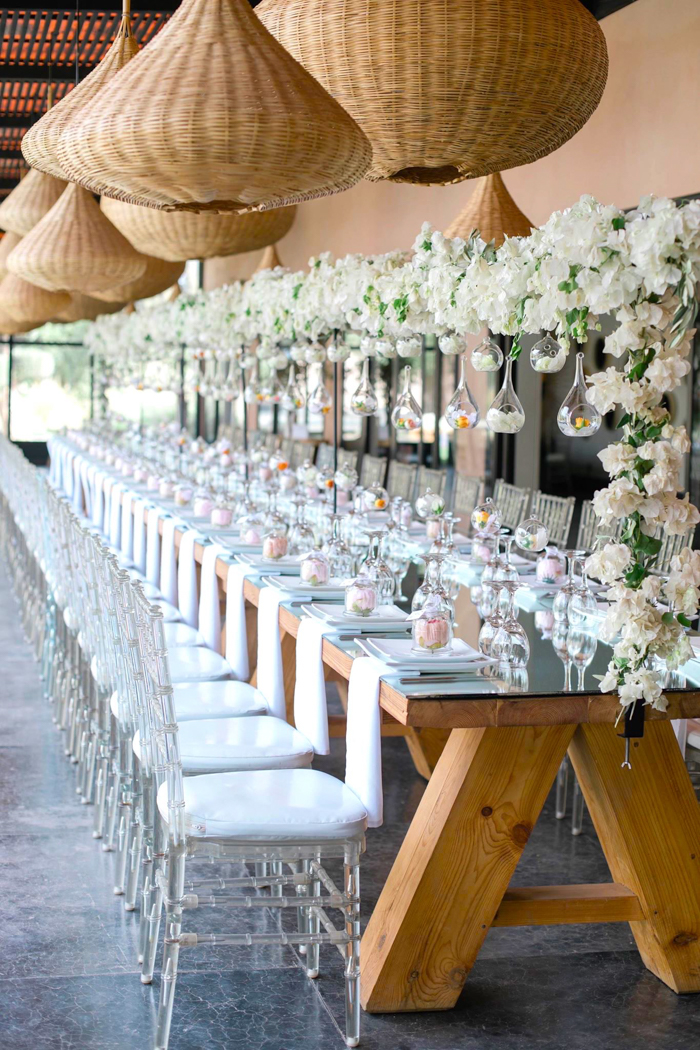 At Villa Taj Marrakech, the only advice I would give is to trust 200% the teams. Villa Taj Organization teams have been organizing weddings in Marrakech for 15 years, they manage everything and make you benefit their fine selection of suppliers that are the best in Marrakech (catering with a French Chef, patisssier, decoration, flowers, entertainment, transportation of the guests, technics, etc…).
Marianne and David, wedding planners but also owners of the villa were so professional and we loved them before arriving at the villa during our Skype meetings the months before the wedding. You need to know that we signed the contract and agreed on everything without seeing the villa for real. And the great surprise is that the villa in real was better than what we dreamt about.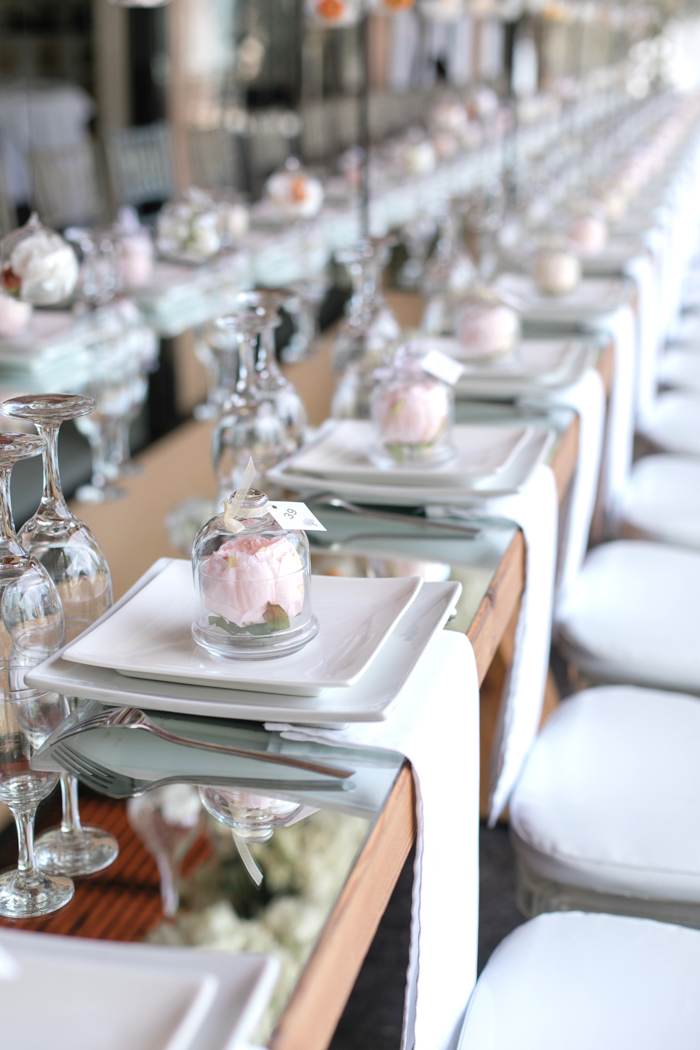 Clearly the wedding table decoration was a real surprise as we trusted Marianne and David who promised us something original that we would love because we asked for something "aerial", what was pretty abstract…And they created this "floating glass bubbles filled with flowers and candles" that we couldn't expect, that was incredible.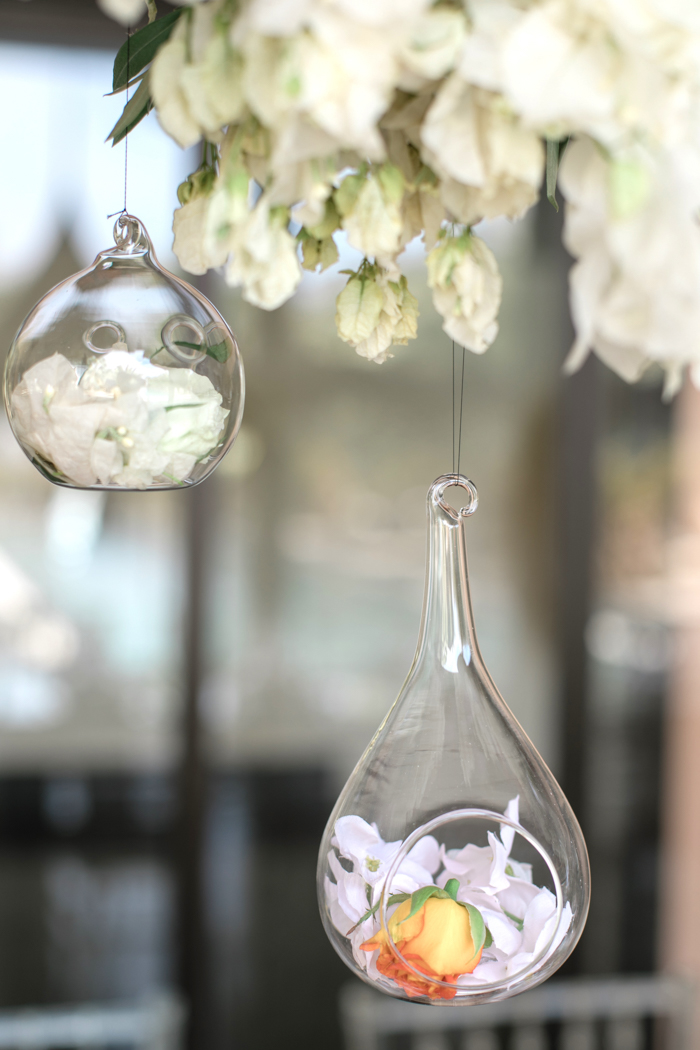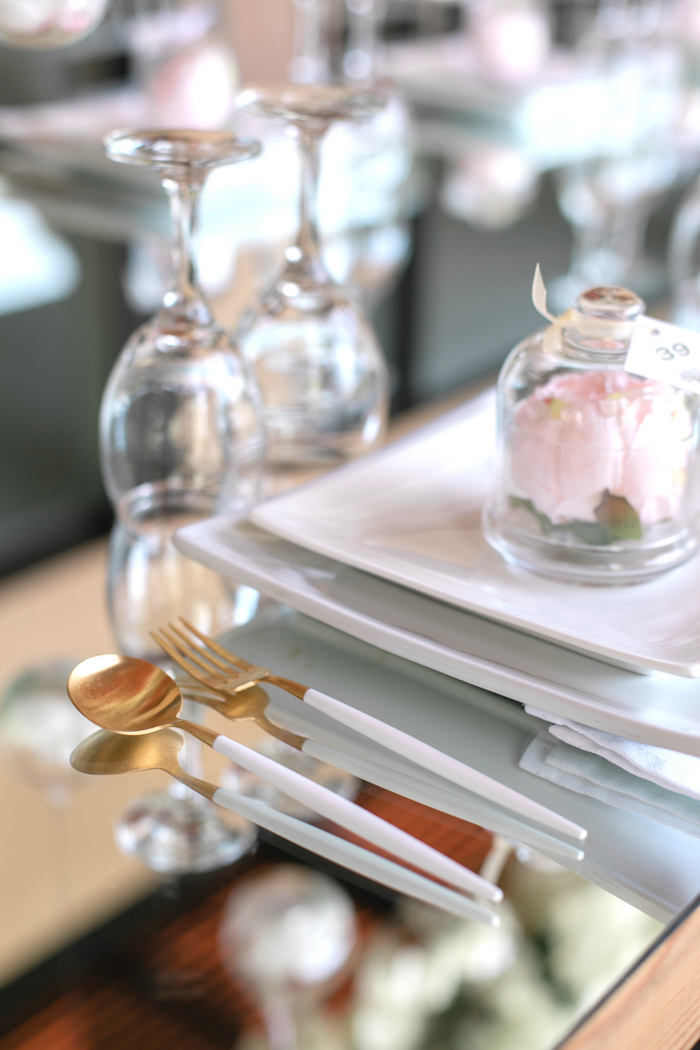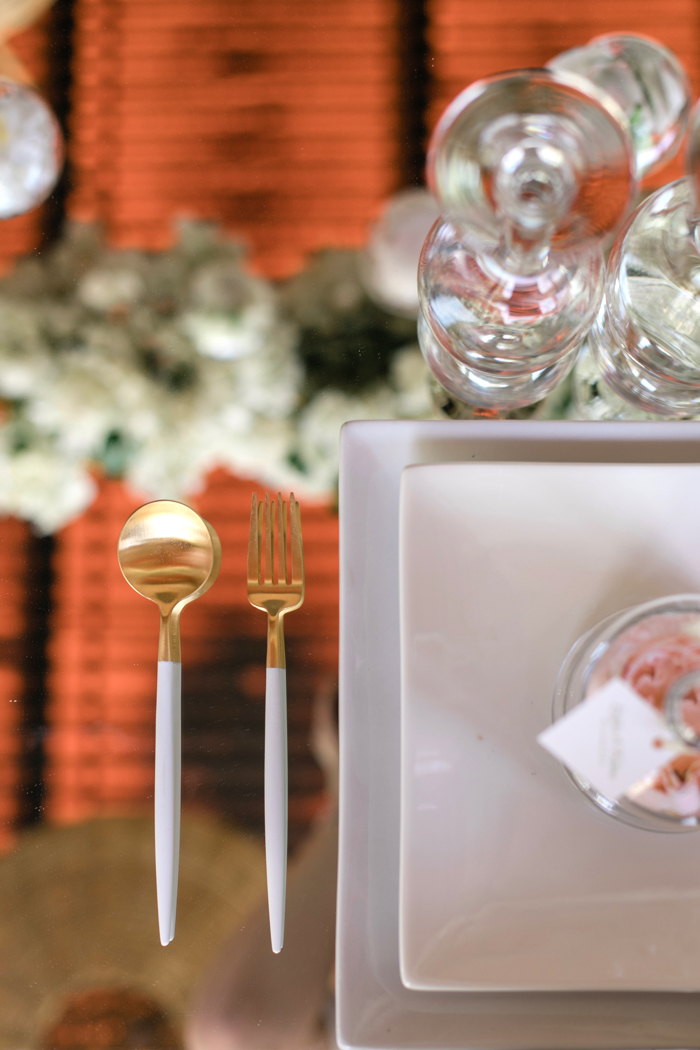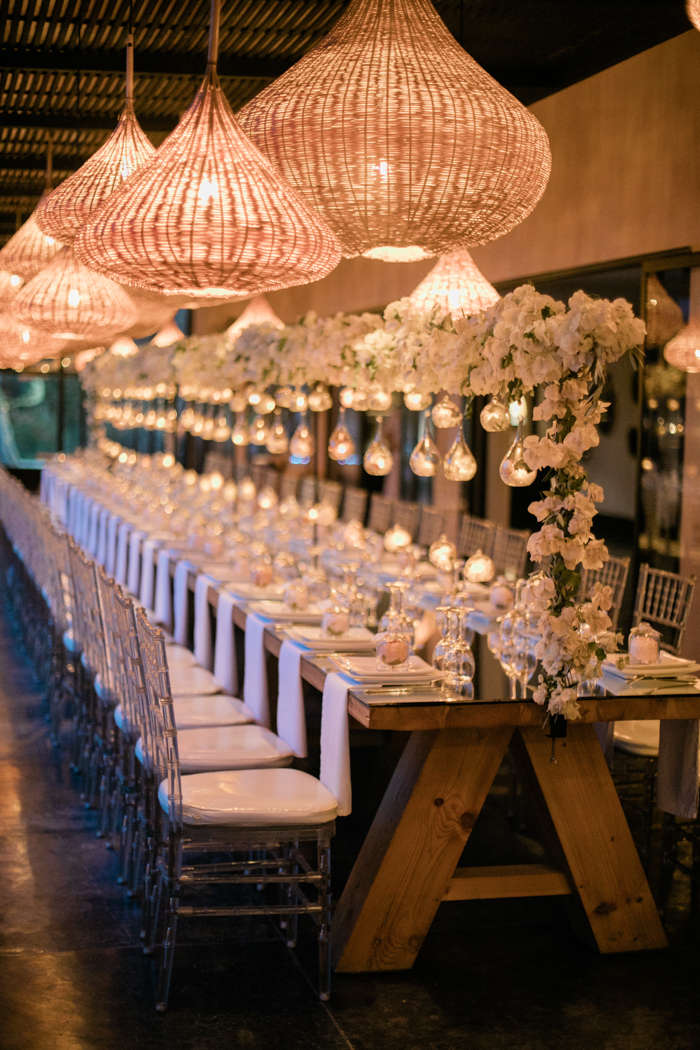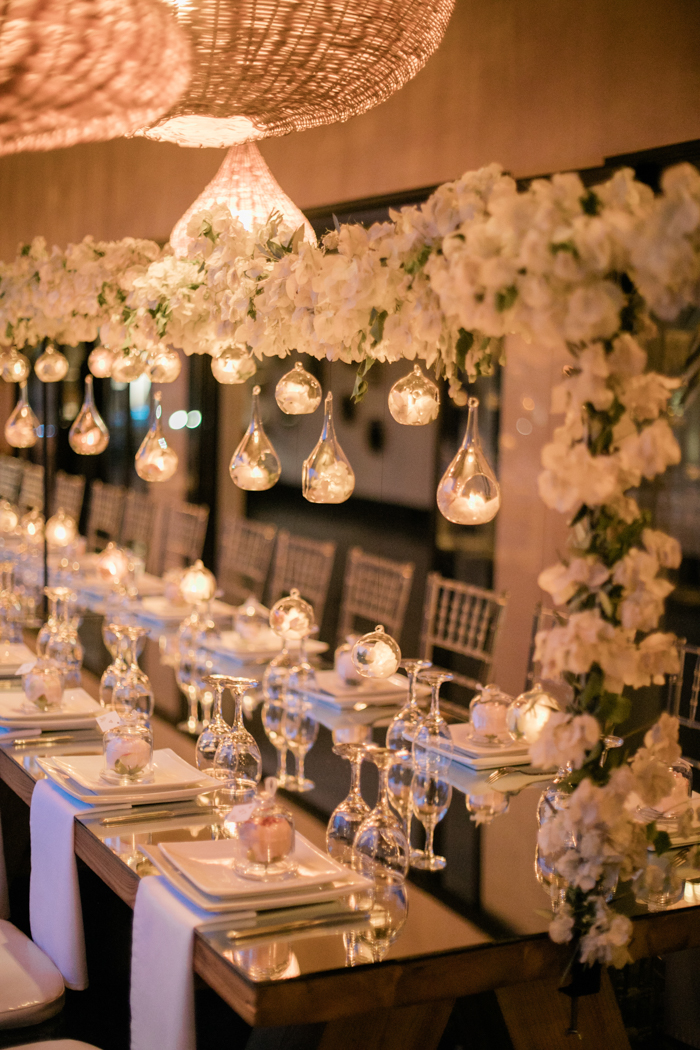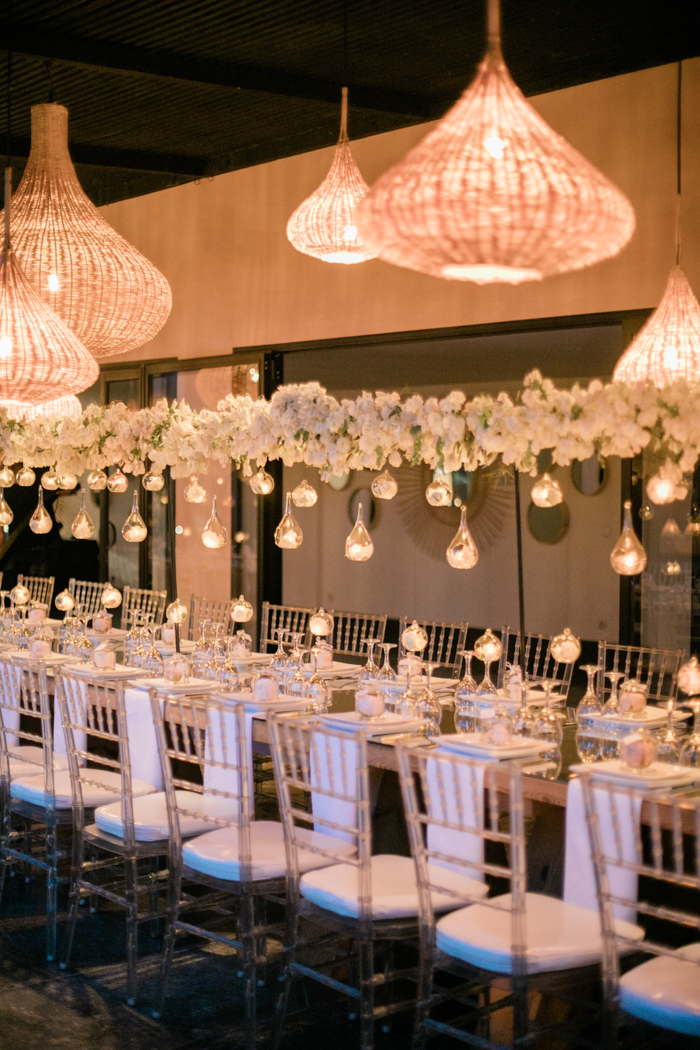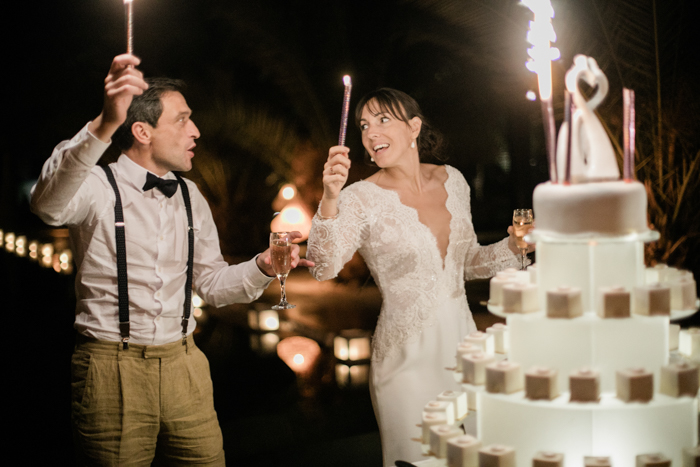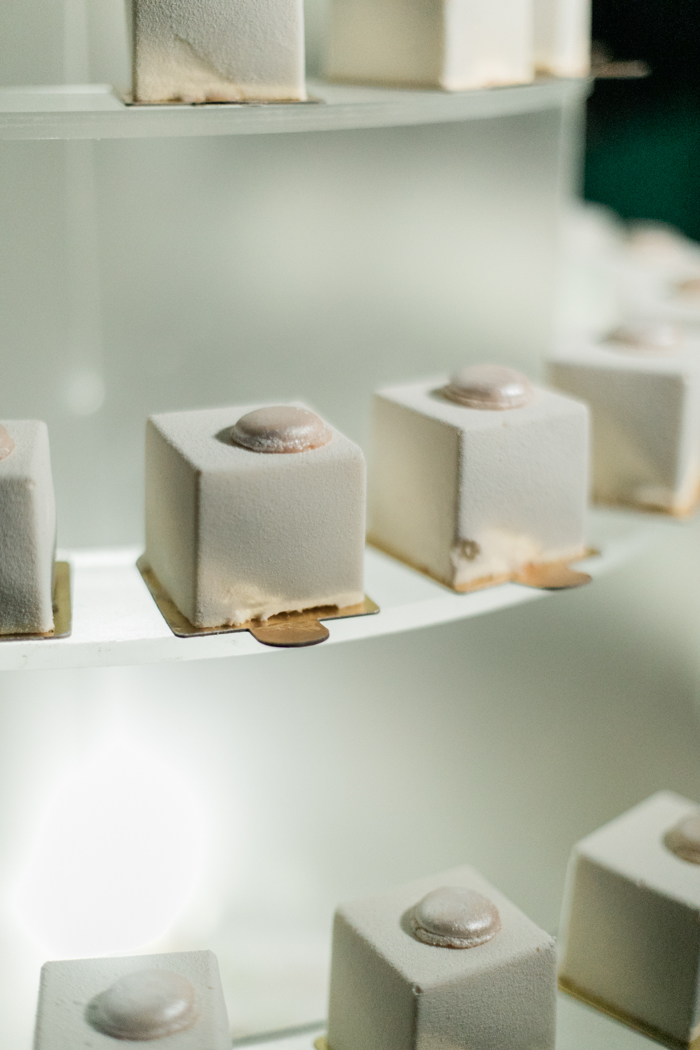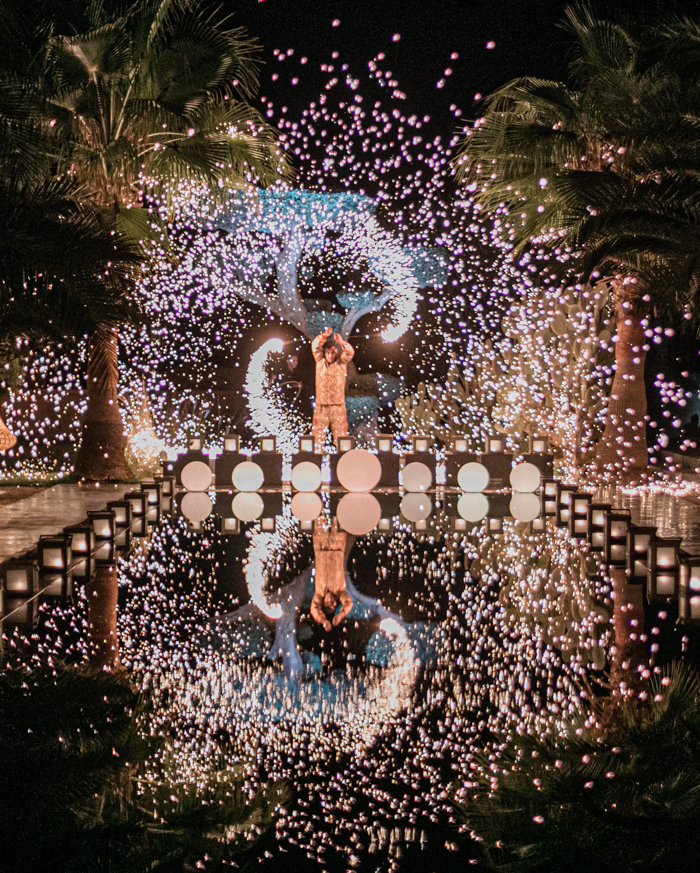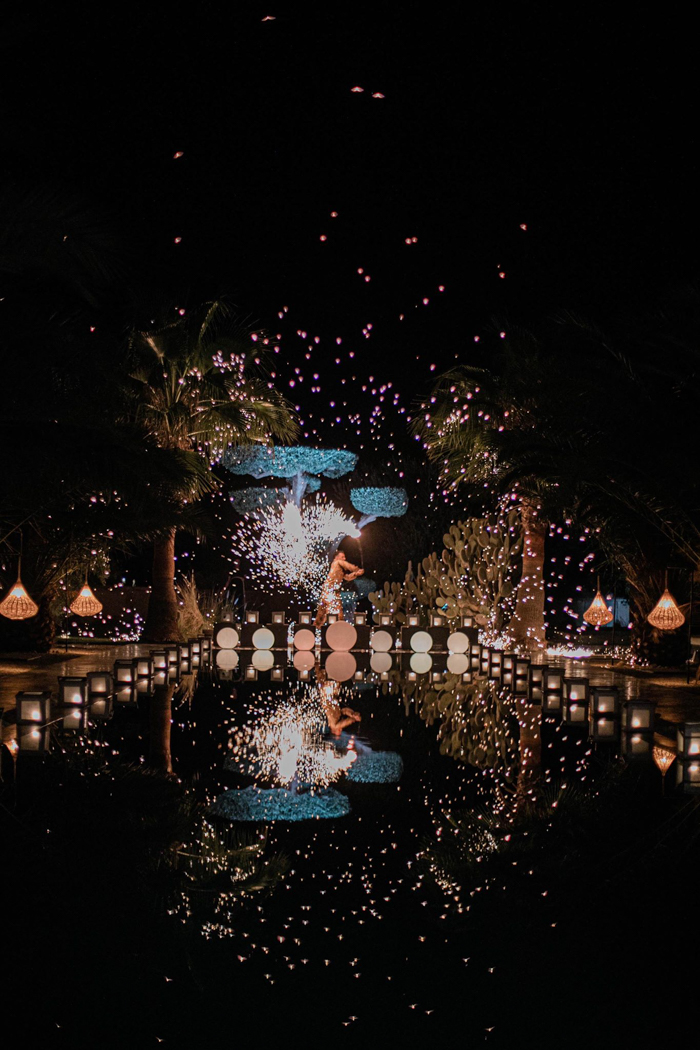 Congratulations, Laetitia and Frederic, and many thanks to Junebug member Villa Taj Marrakech for sharing their incredible day with us! If you love the looks of Villa Taj Marrakech, be sure to check out their page in our directory of the world's best wedding venues.