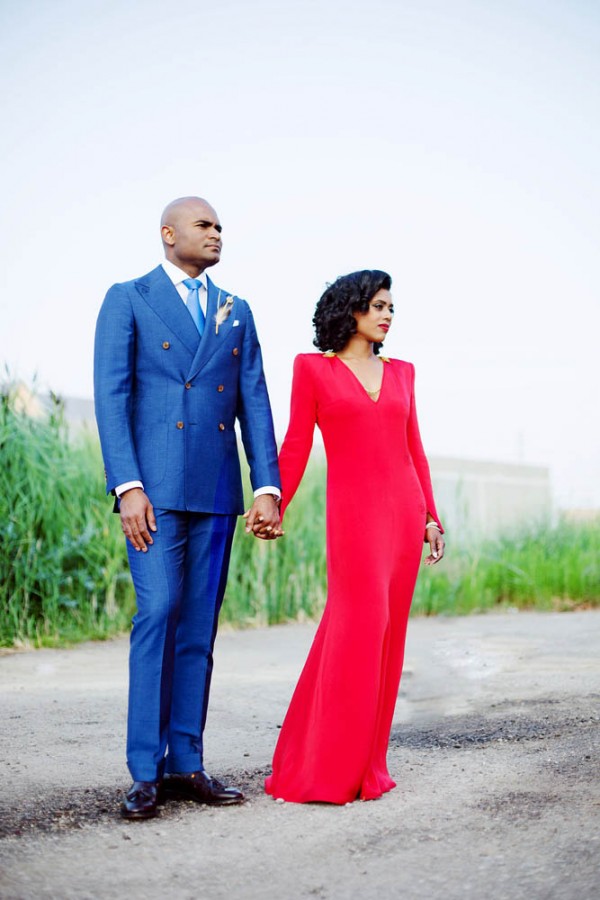 Sharla and Jide's Toronto wedding included two highly different events that are tied together by their unique love. The day began with a traditional Hindu ceremony with a twist: the couple made variations on customary Indian wedding décor with personal touches that fulfilled their special vision. Ruby Refined Events helped create the next part of the day, a vintage circus themed reception at Red Rose Convention Centre focused on fashion, whimsy, and the couple's mutual love for animals. Both bride and groom made a costume change for the second part of their celebration, revealing chic party looks that set the stage for a fun and relaxed night.
The Couple:
Sharla and Jide
The Wedding:
Red Rose Convention Centre, Toronto, Ontario
The Inspiration:
For the wedding we wanted something intimate, quaint, eclectic. It is difficult to change traditions with the pressure and expectations of family, but we managed to achieve our vision with the decor (my mom made all of the swags on the mandap, and handmade the floral Ganesh in the background with the help of my dad's impeccable eye for symmetry), keeping our outfits regal sans anything glittery, we stuck with antique gold everything and added some funk to Jide's pants which my mom sewed. I added my history of classical Indian dancing by using chalangai (dancing ankle bells) in place of the traditional chain anklets. We also set up our ceremony theatre style to keep the ceremony intimate and focused, couples seem to be doing this more often now, but in the past, guests were usually seated around tables and socializing during the ceremony. Typical Hindu ceremonies are solemn, but Jide and I threw that out the window with tons of giggles and smiles throughout.
For the reception, a vintage circus was our theme to speak to our love for animals and lighthearted spirits, but we appreciate fashion, so we added a layer of complexity by using modern yet classic colours (black & white strips, with cherry red and glitter gold accents). We made our sense of style known with our outfits: I wore an understated vintage Valentino red gown, and Jide wore an electric blue double breasted suit, we both accessorized with vintage micro-mosaic jewelry. We wanted our bridal party to embody the theme as well, so my bridesmaids wore black satin box-pleated midi circle skirts, with their choice of textured black tops, and accessorized with pearls, frilled lace gloves, and various hairpieces. The groomsmen kept it classic with white shirts, their choice of suit, and a feather boutonniere to match Jide.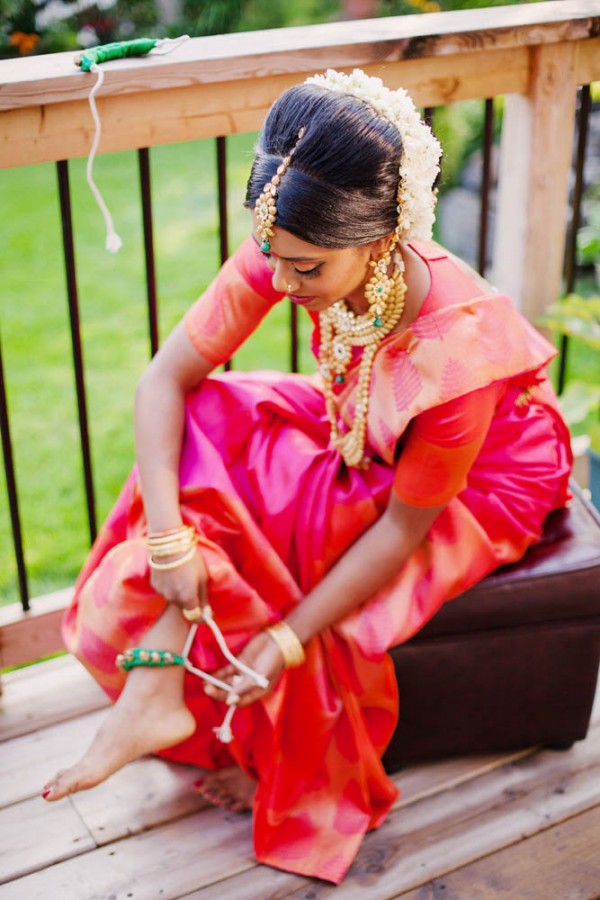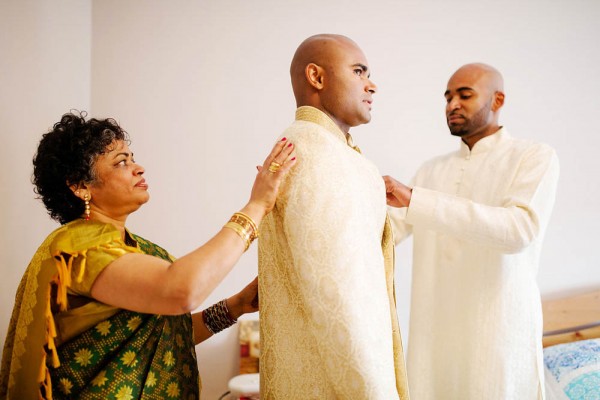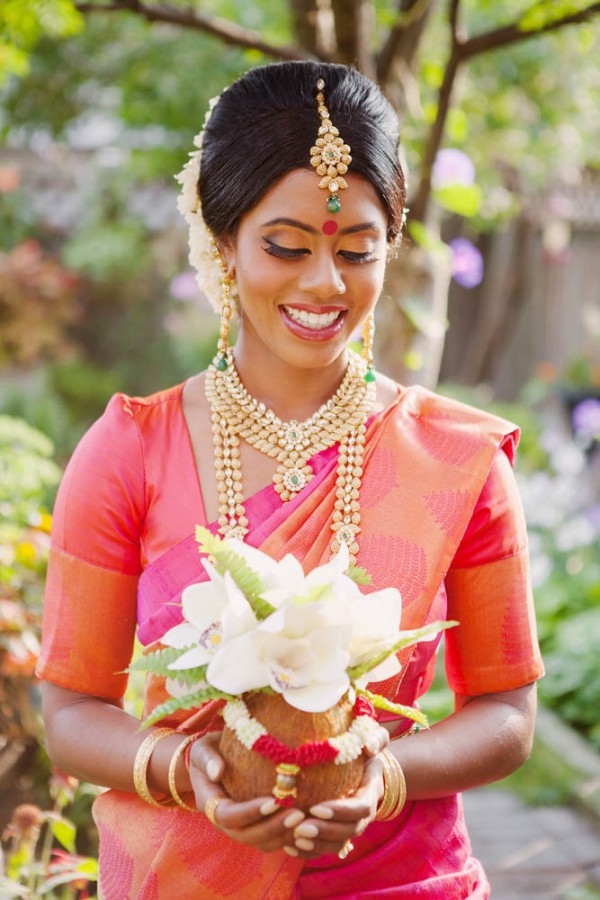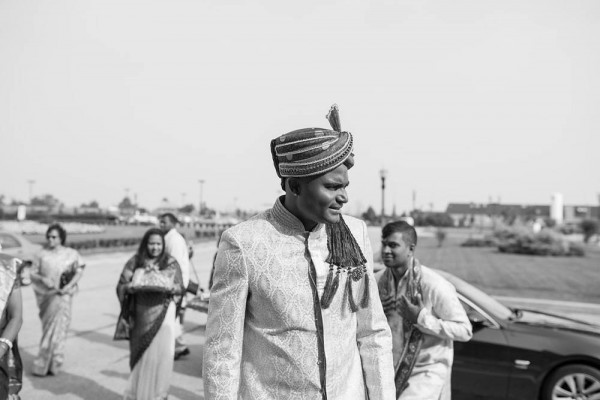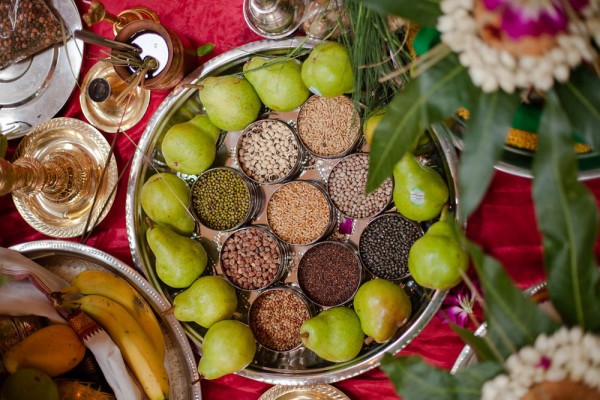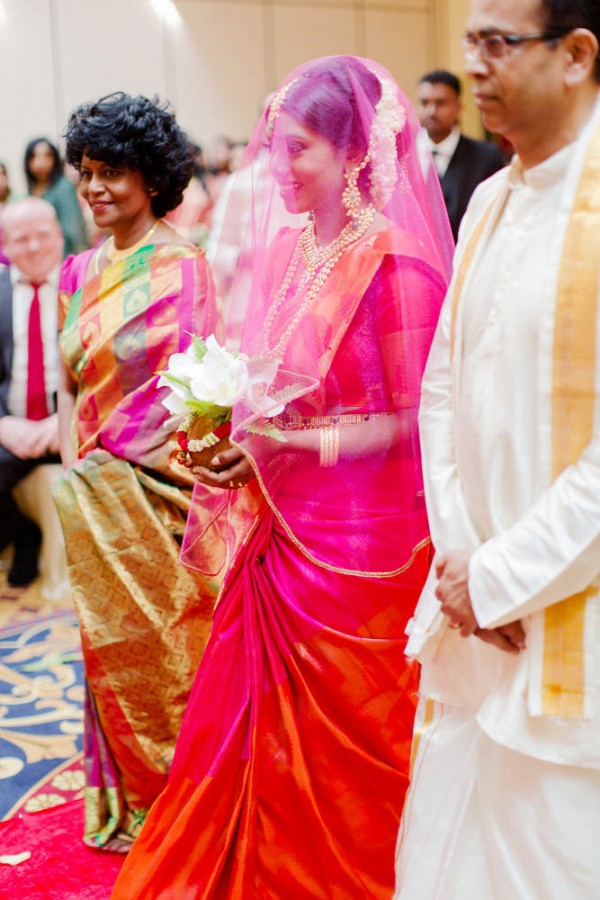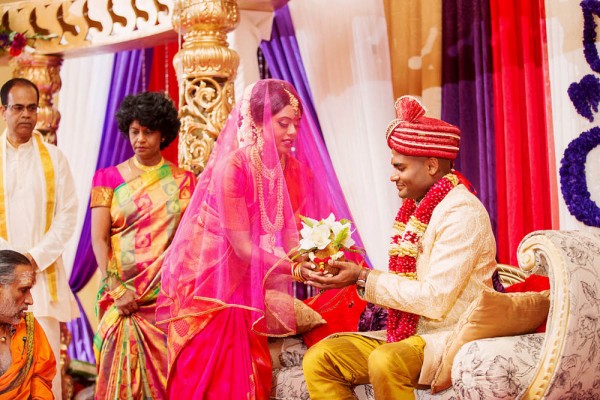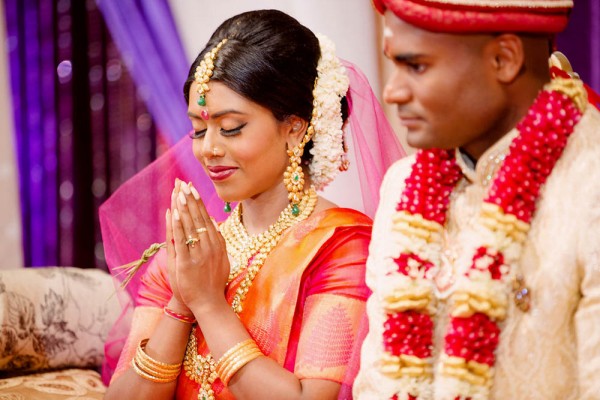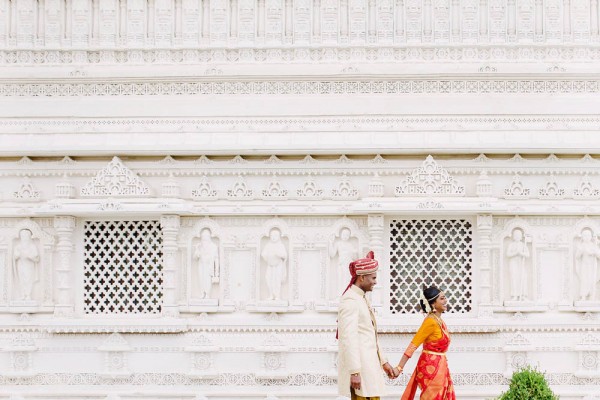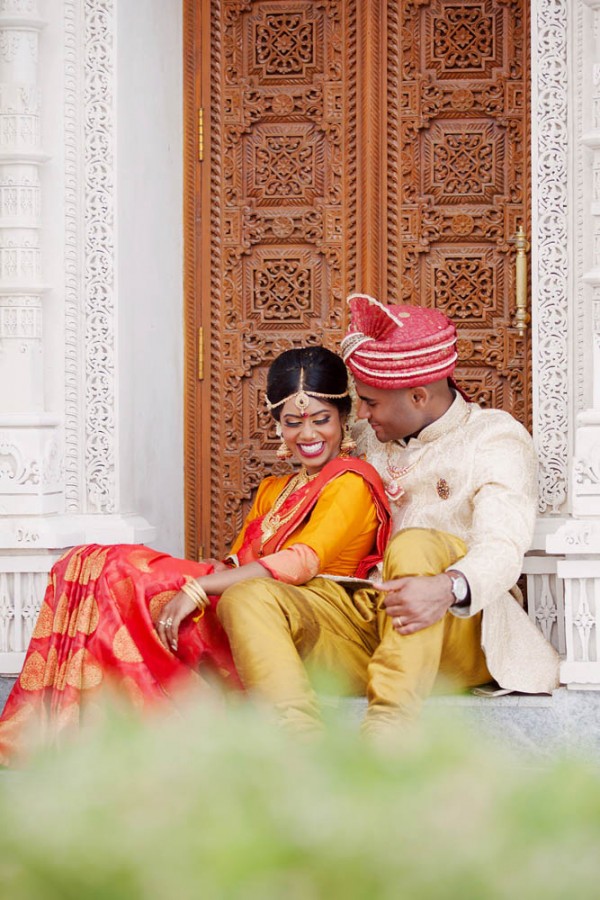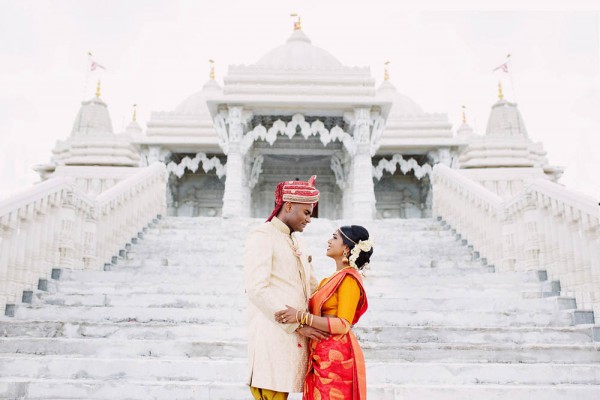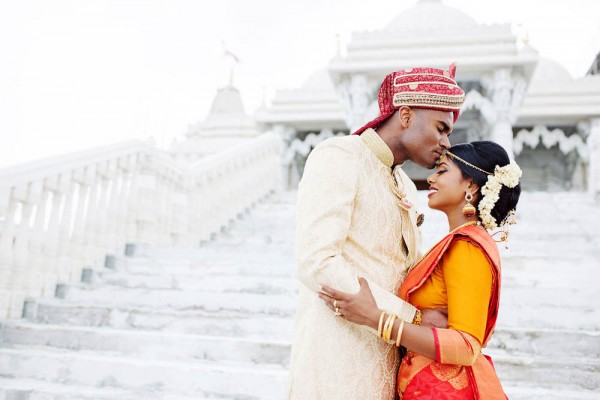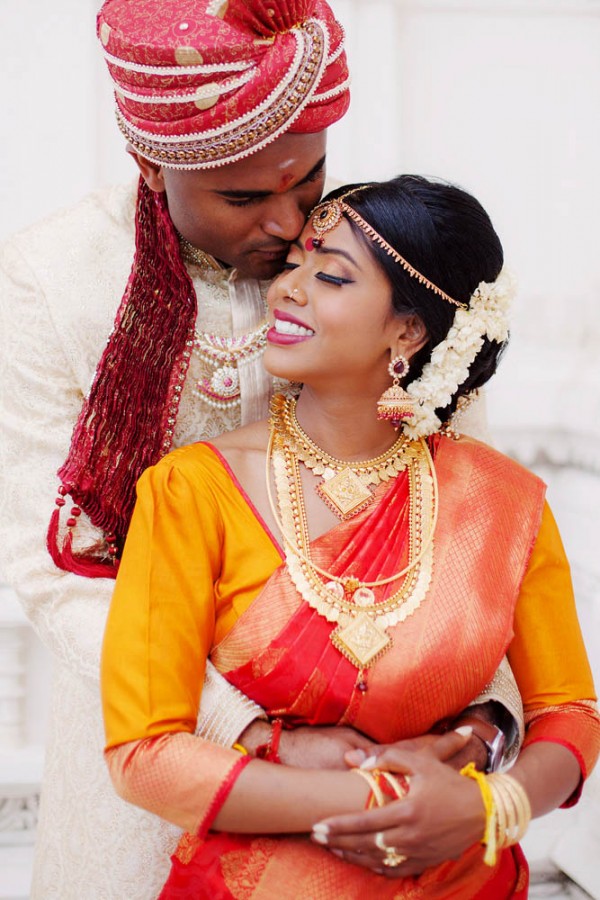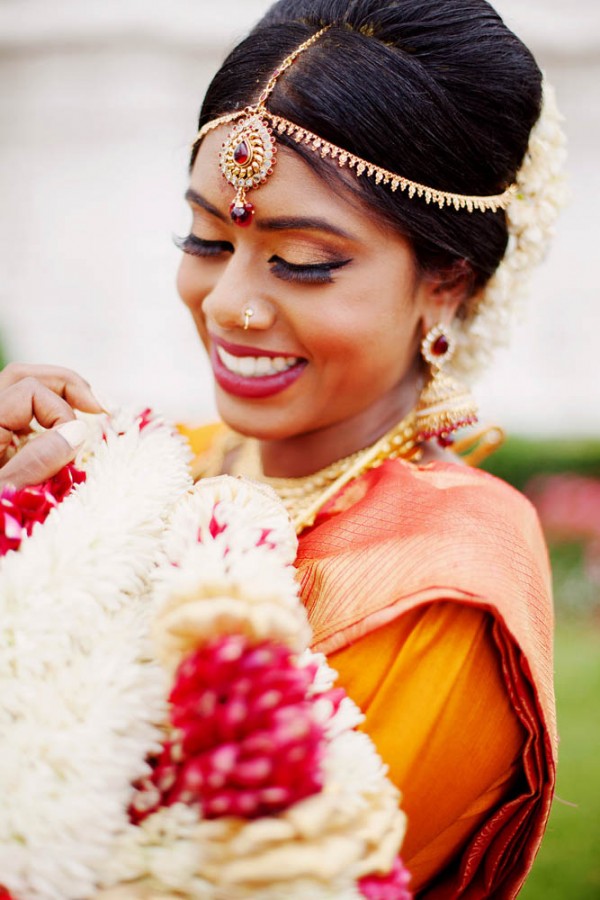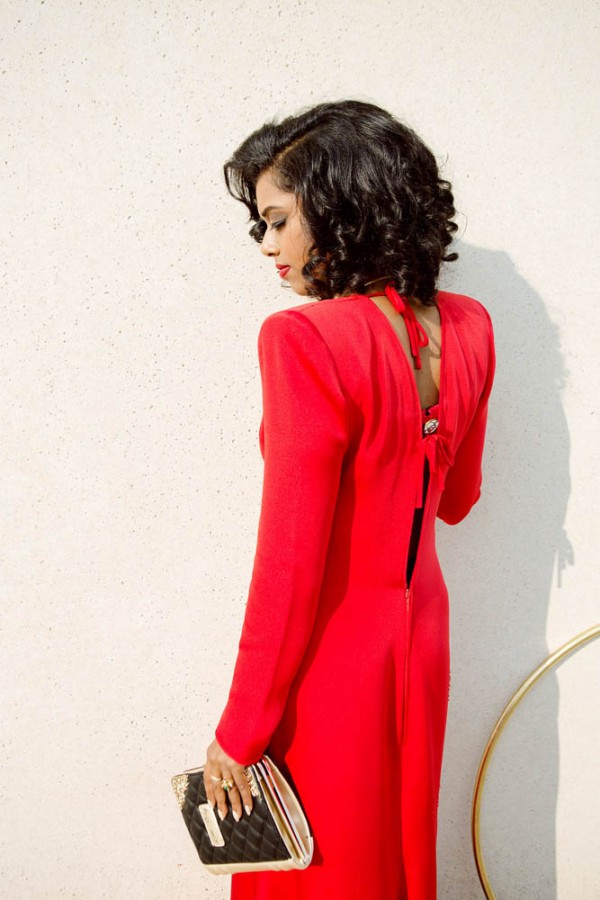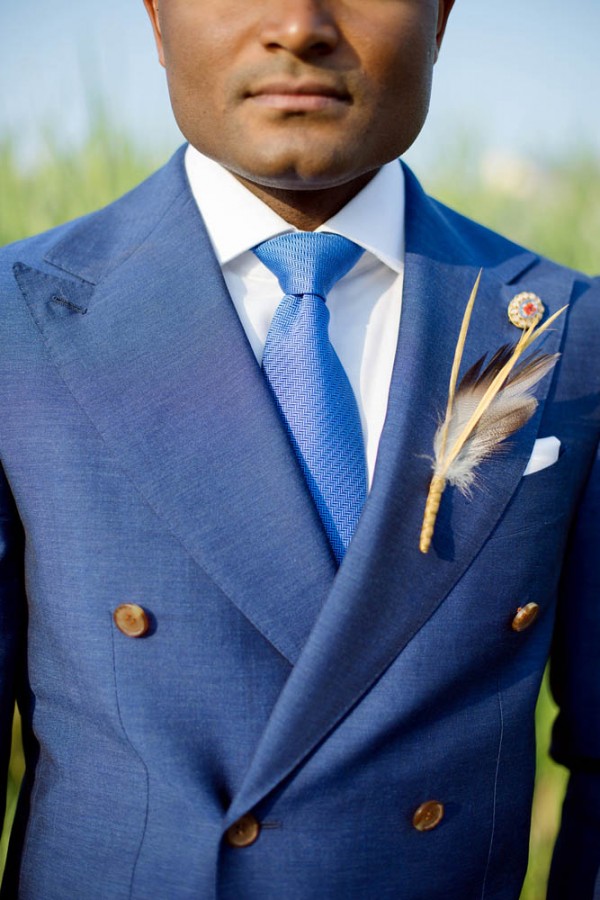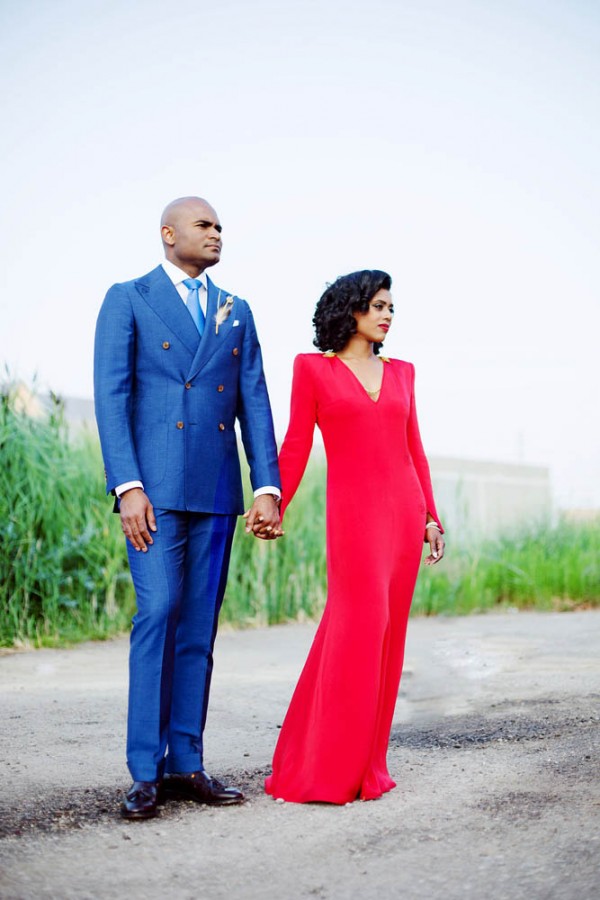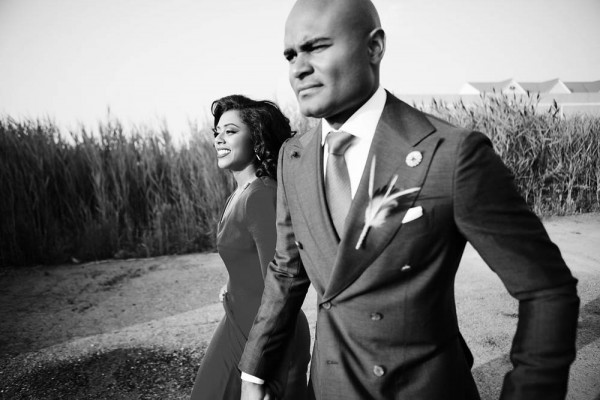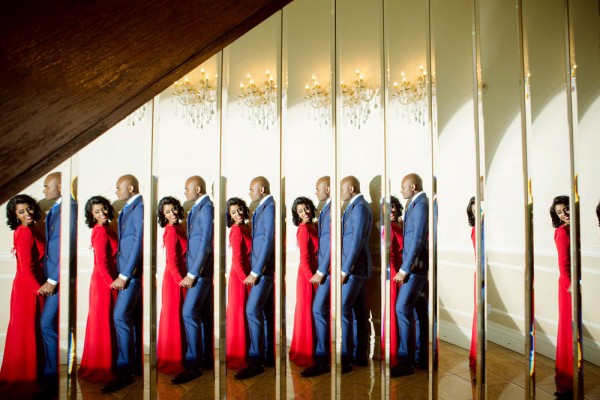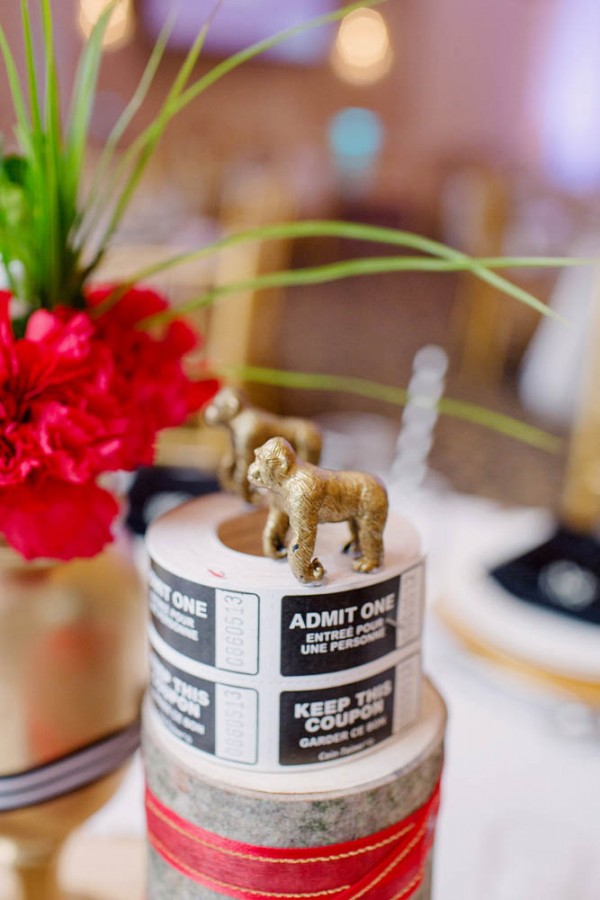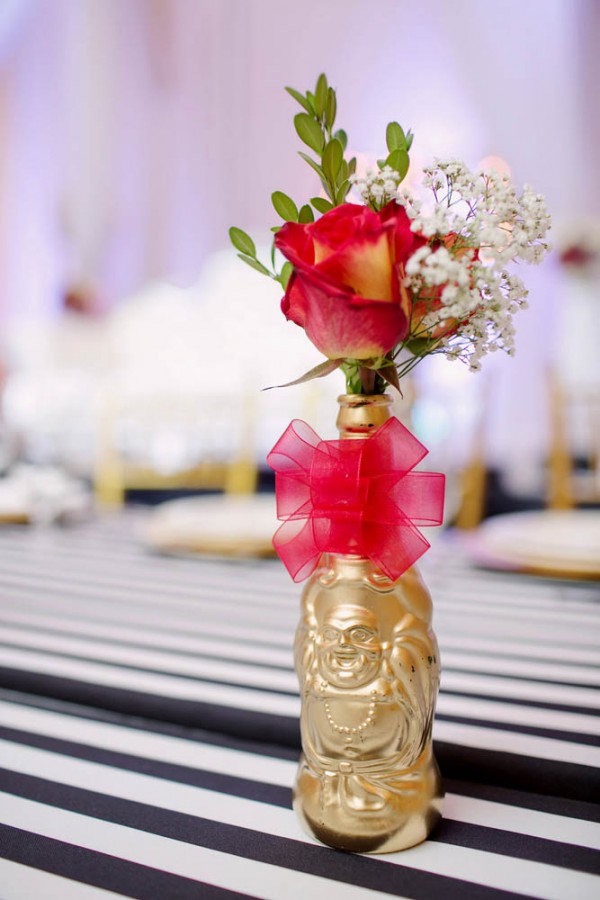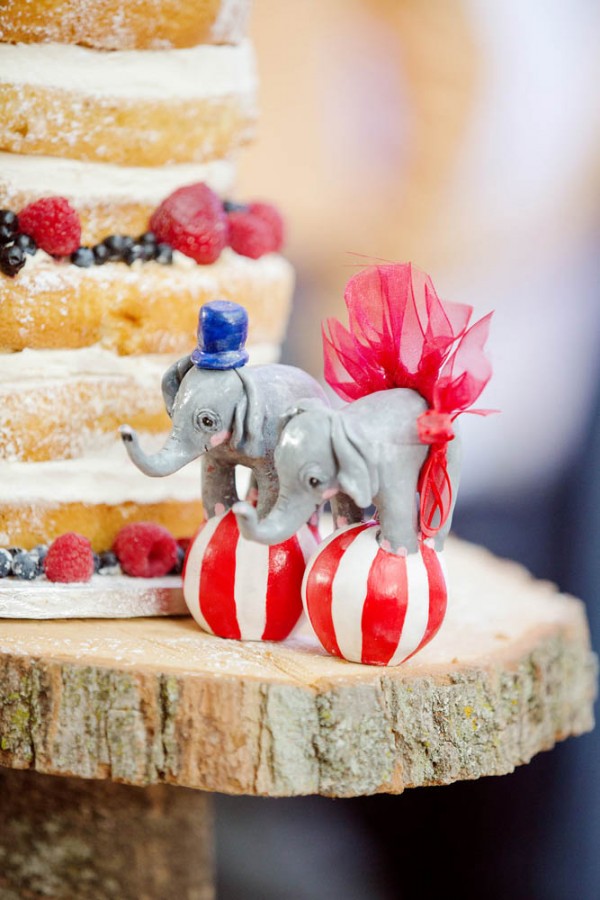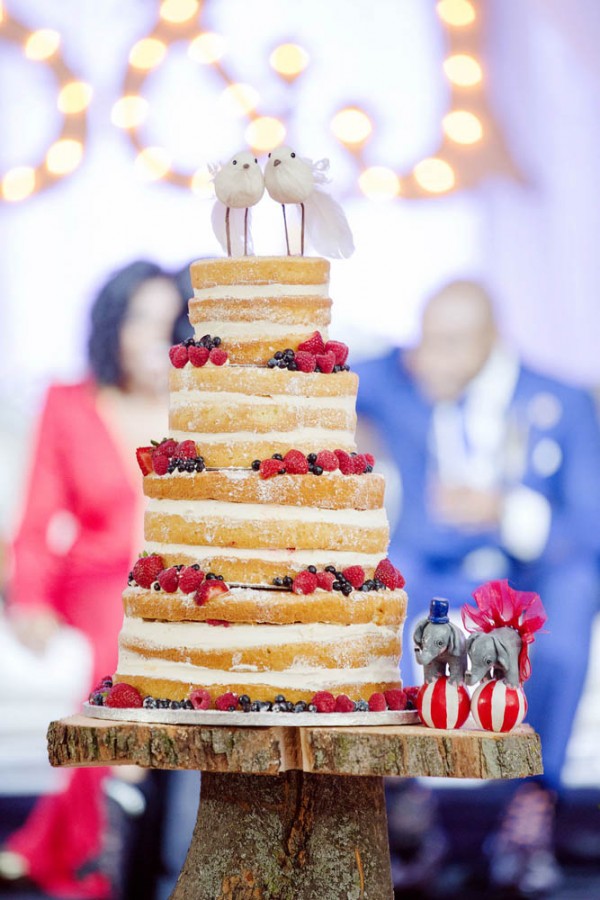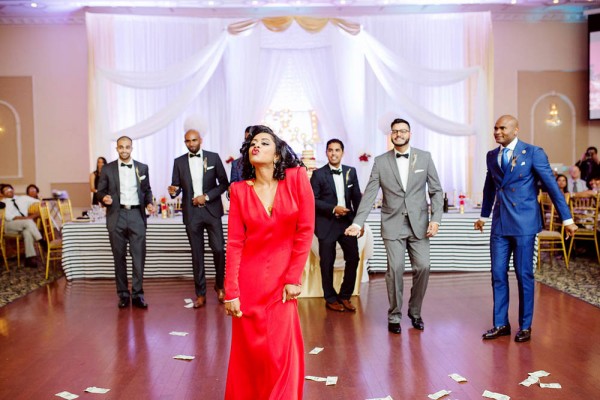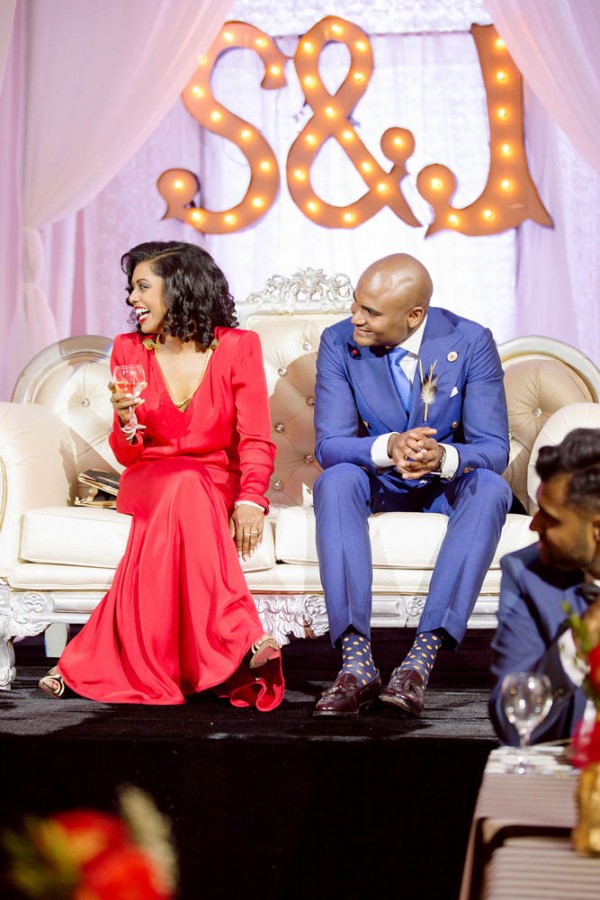 The Moments:
Seeing all of our ideas become a reality. Almost everything was DIY, so much time and thought was put into our decor to ensure we captured the theme we wanted, but we never envisioned that all of our ideas in isolation would become something so magical when combined. Our bridal party complemented us and the theme so well, and Sidra, our Wedding Coordinator, set up our venue a cut above our instructions. We could barely focus on our photo shoot because we were hypnotized by the site of our venue. It was truly an example of how decor, music, lighting, and a whole lot of organization can transform a typical venue into something extraordinary.
The Wedding Team:
Photography – Ovyian Photography
Event Planning – Ruby Refined Events
Ceremony Venue – BAPS Shri Swaminarayan Mandir Toronto
Reception Venue – Red Rose Convention Centre
Floral Design – Express Flowers
Cake – The Pursuit of Frosting
Videography – FiveStar Digital Video Productions
Wedding Makeup Artist – Angells Beauty
Reception Makeup Artist – Fancy Face
Wedding Dress – Valentino via Divine Decadence Originals
Groom's Apparel – Suitsupply
A special thanks to Ruby Refined Events for sharing Sharla and Jide's amazing wedding with Junebug! For more Indian wedding inspiration, be sure to check out Vidhi and Datesh's romantic Indian wedding at the Newport Beach Marriott.