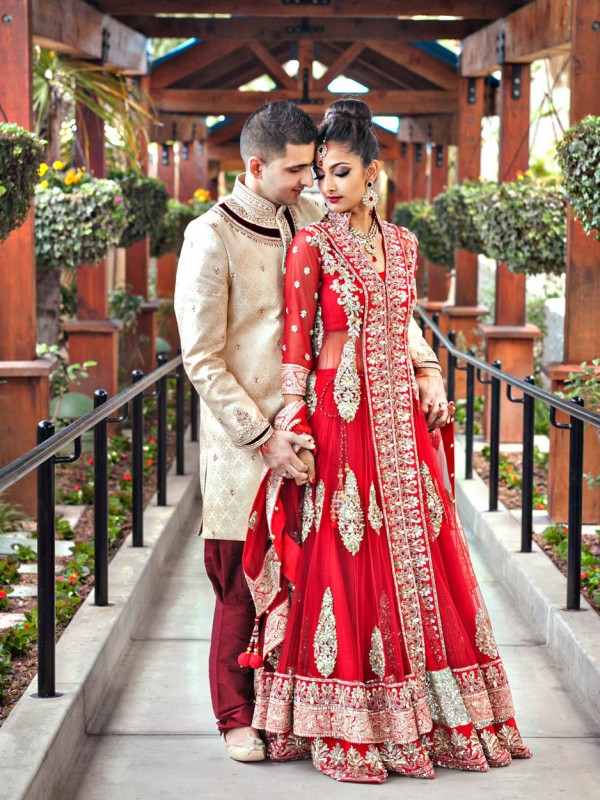 Lavish would be an understatement when describing the extraordinary elegance and luxury of Vidhi and Datesh's romantic Indian wedding. The celebration took place at Newport Beach Marriott Hotel and had two distinct looks designed by Sheer Romance for the two parts of the day, all of which was brilliantly captured by Joy Marie Photography. First, a traditional Indian ceremony took place outdoors, surrounded by light pink textiles and delicate florals for a soft look. Taking things up a notch, the edgy, art deco-inspired reception was styled with black and gold elements, juxtaposed with a wall of fresh white roses behind the newlyweds' couch.
The Couple:
Vidhi and Datesh
The Wedding:
Newport Beach Marriott Hotel, Newport Beach, California
The Inspiration:
I had a vivid vision of how I wanted my wedding day to appear. At the same time I was longing for small surprises from all the vendors. I made sure I left them enough room to give me their perspective on some aspects of my dream wedding. I was absolutely thrilled with what I saw on my BIG DAY! I was stunned!!! It was my dream wedding taking life. There was a major contrast between the decor I wanted for the ceremony as opposed to the reception. The ceremony was soft, romantic, hazy, gardeny, flowy, and all together just exuding calmness. The outdoor venue just added to the vision. In fact, that is what allowed me to pursue this vision in the first place. The color theme for the wedding was garden colors-pink, garden green, white. These soft colors helped my bright red color gown to stand out.
The reception however was sharp and edgy with art deco accents. The color theme for the reception was black, gold, white. These colors allowed more regal and classic appearance. The bride and the groom's outfit was perfectly fitted with the surroundings — black and gold with a touch of dark orange to draw attention. The centerpieces were white roses. The backdrop was also filled with white flowers. This developed a contrast for the bride and groom outfits. It let us pop more while we were seated on the gold couch (of course the gold couch also helped accentuate that idea).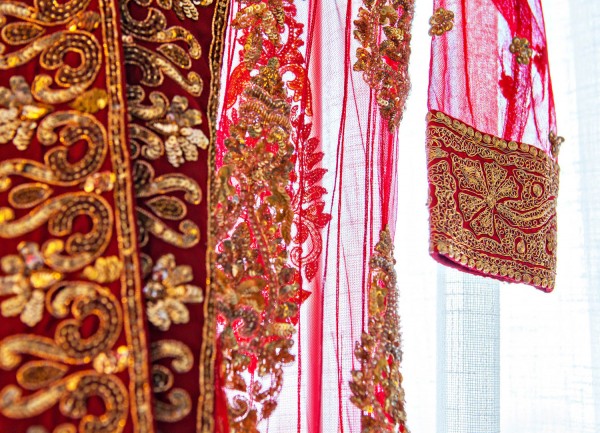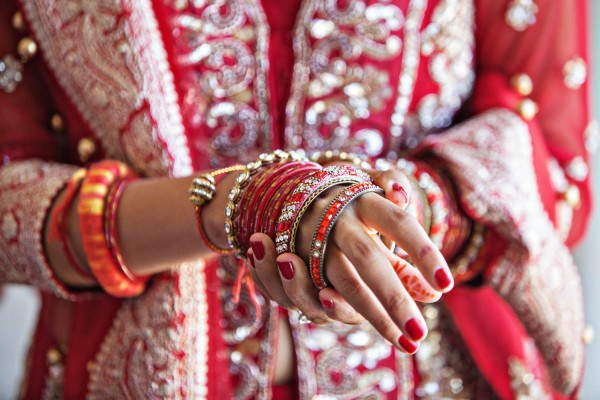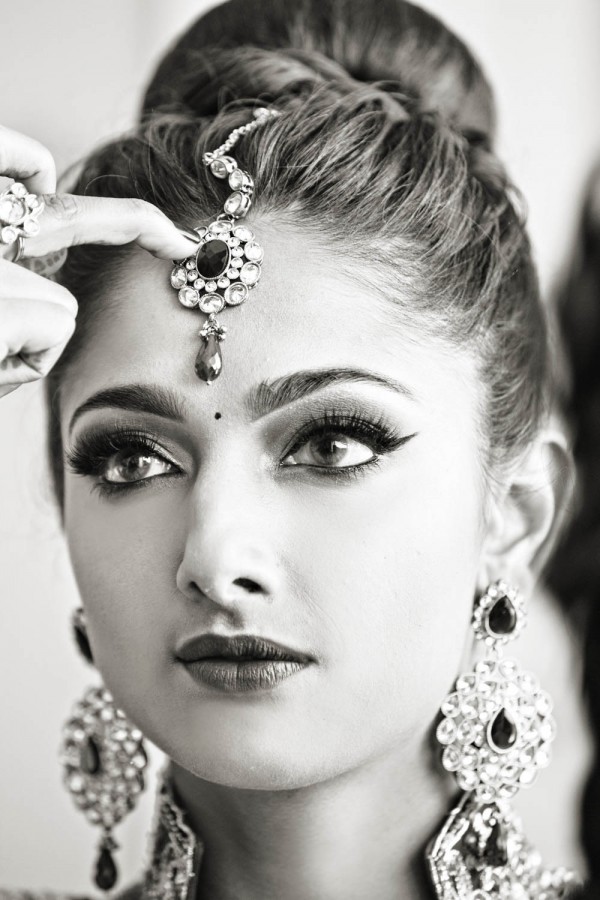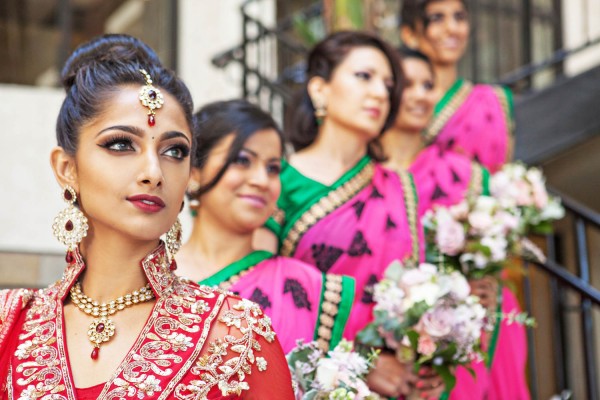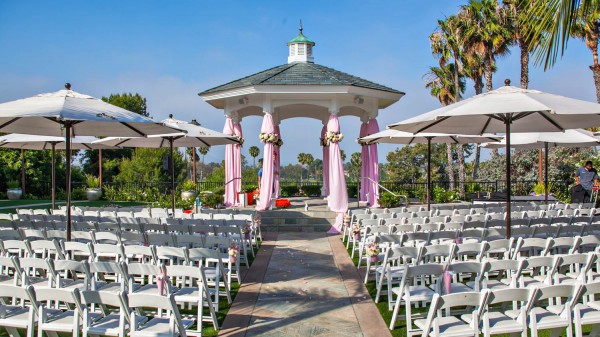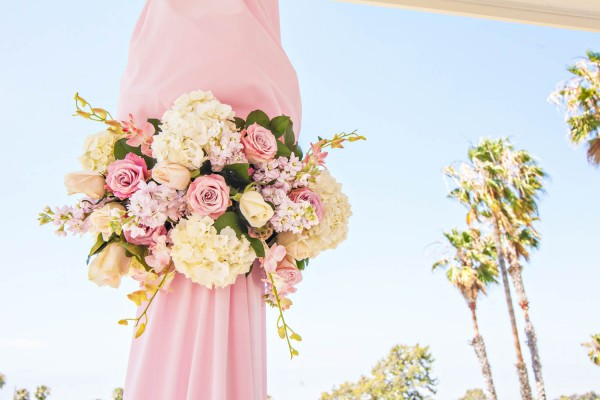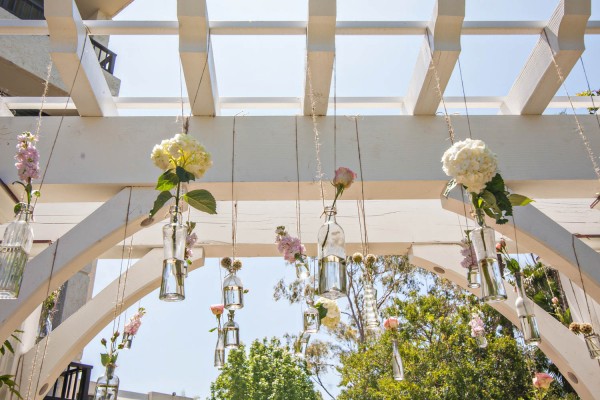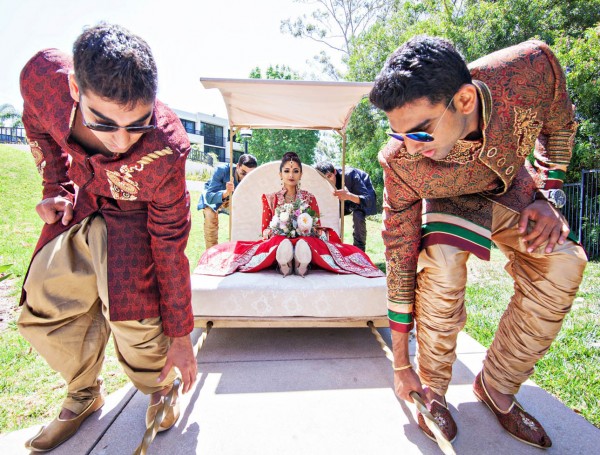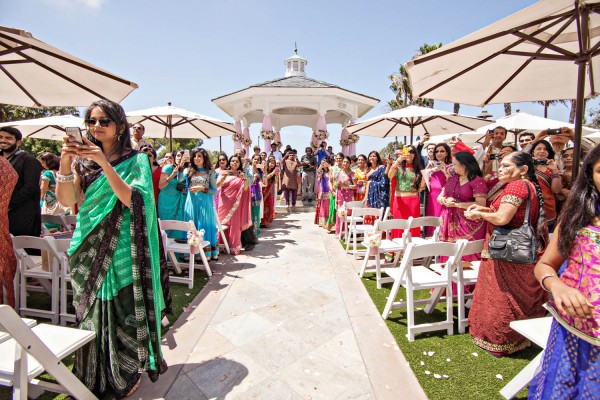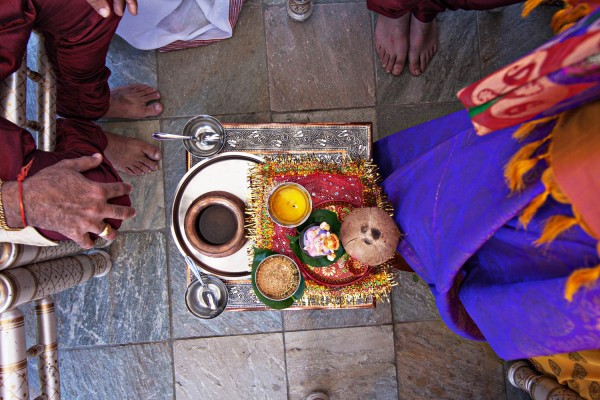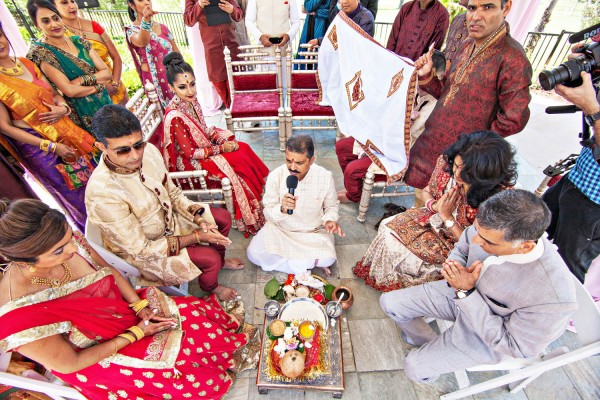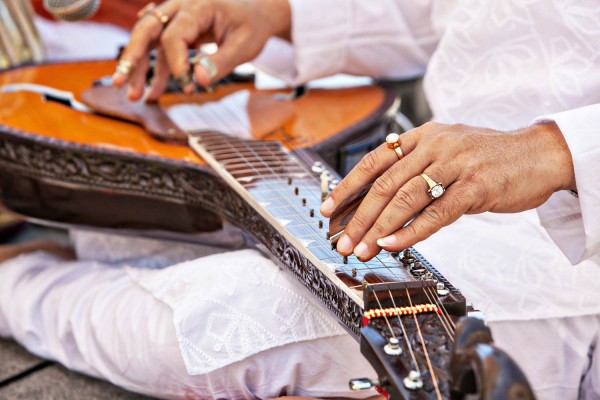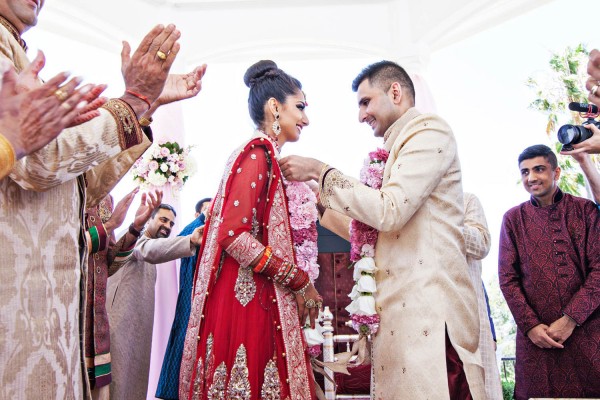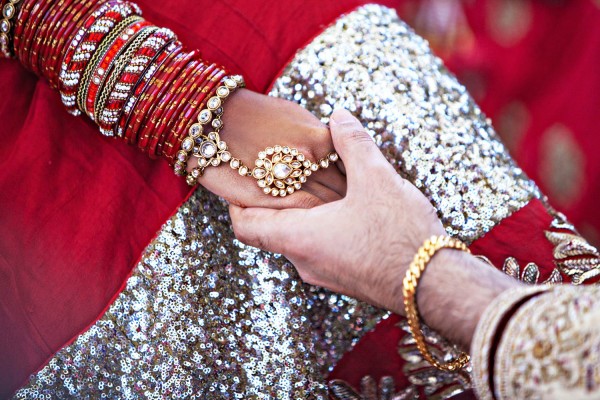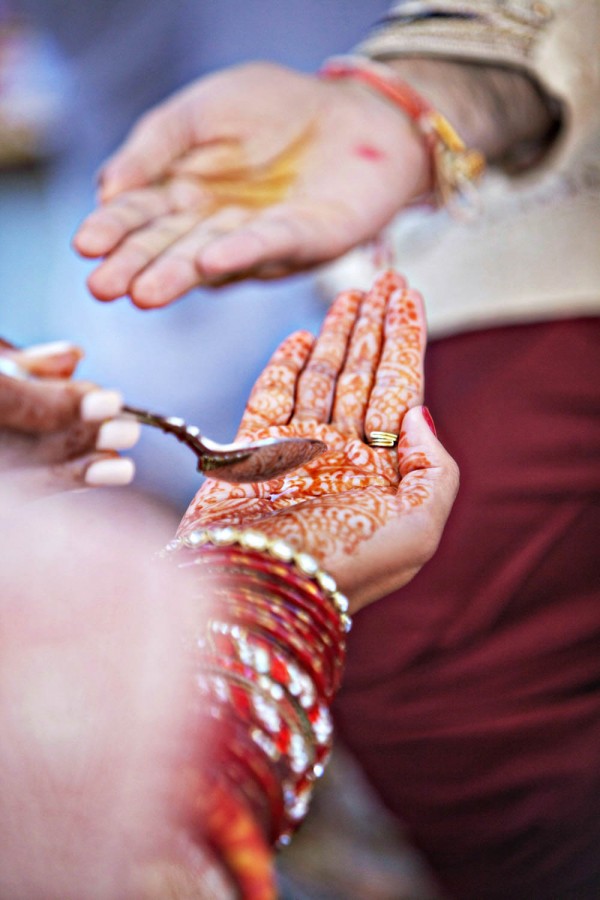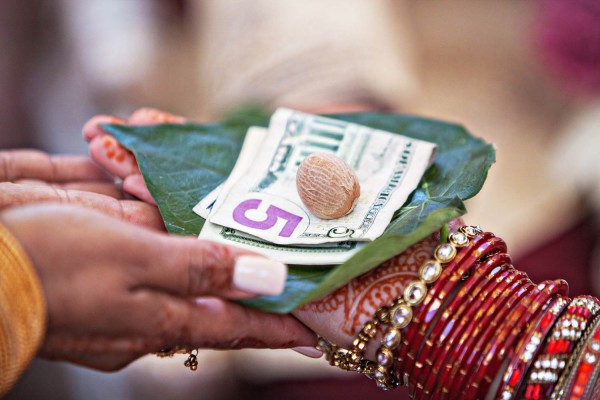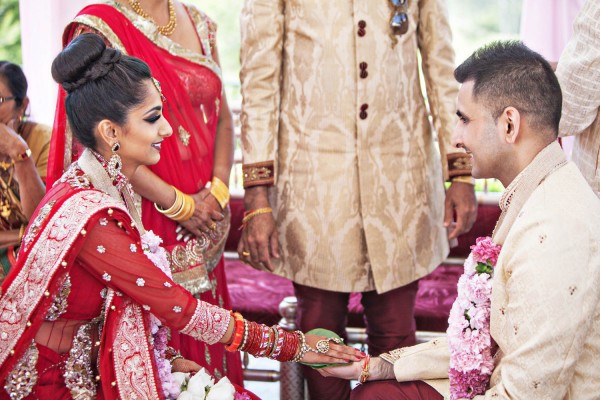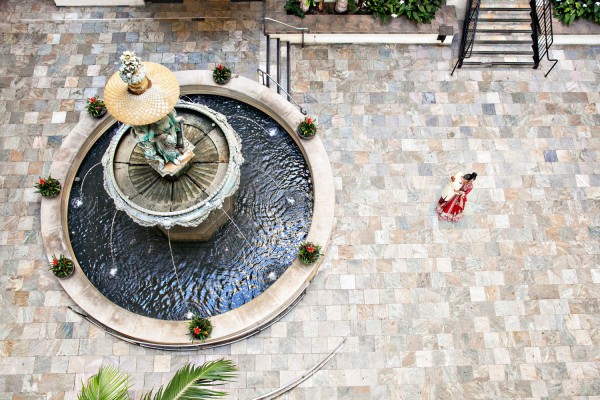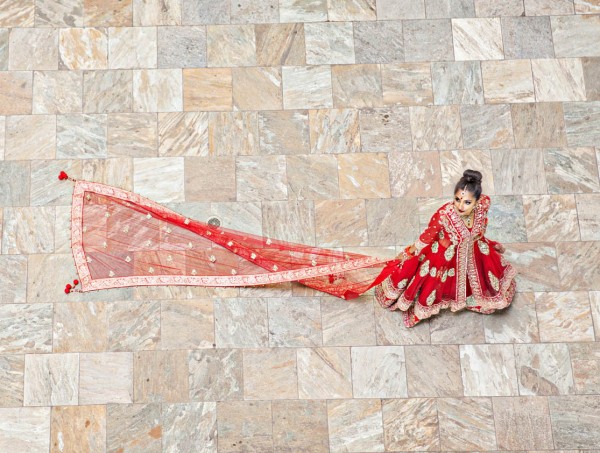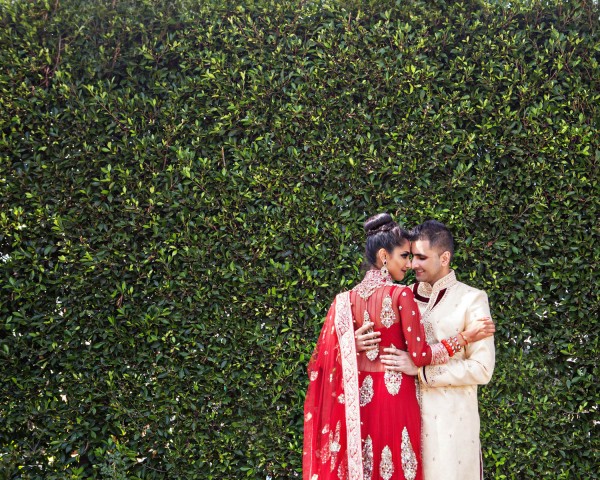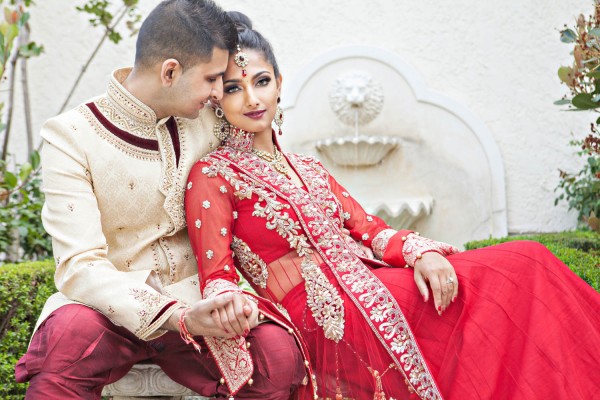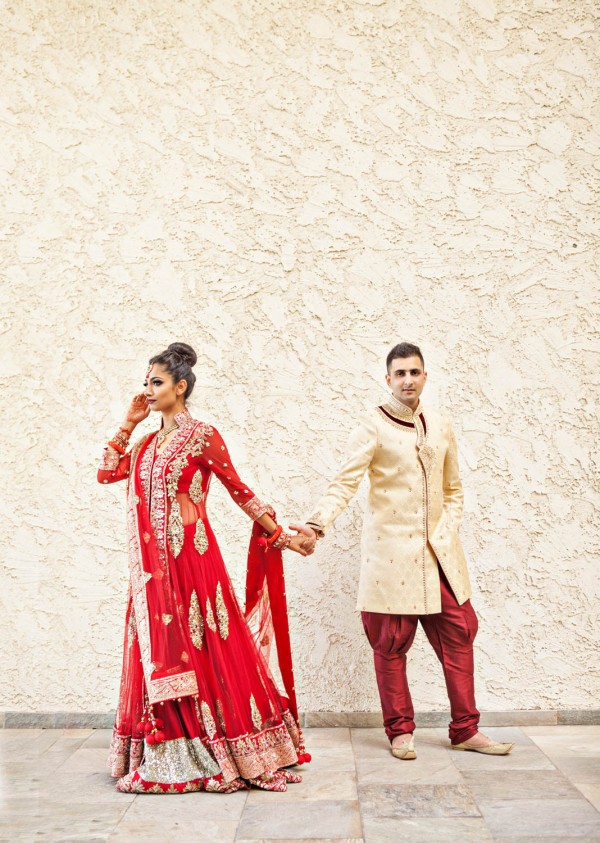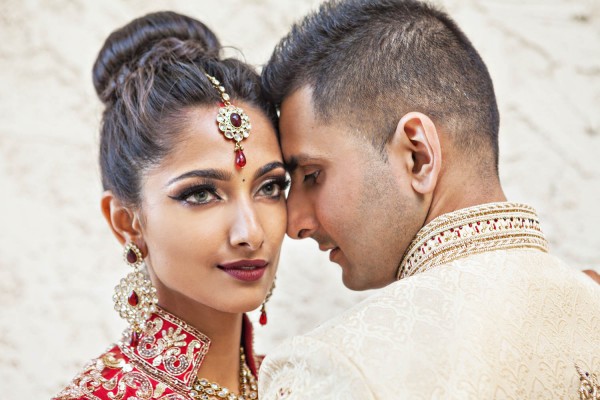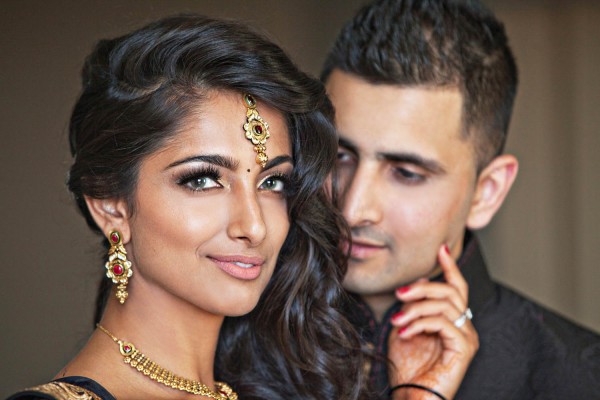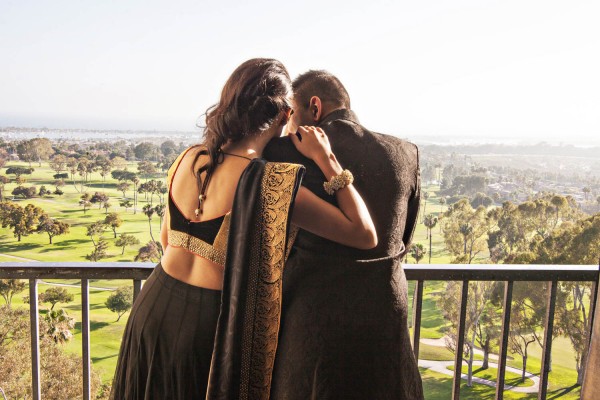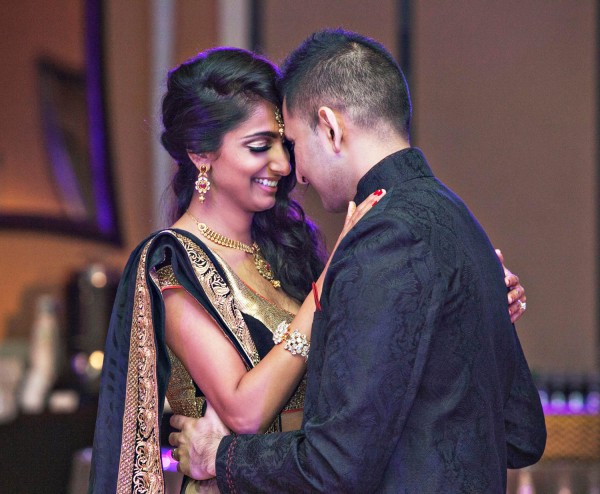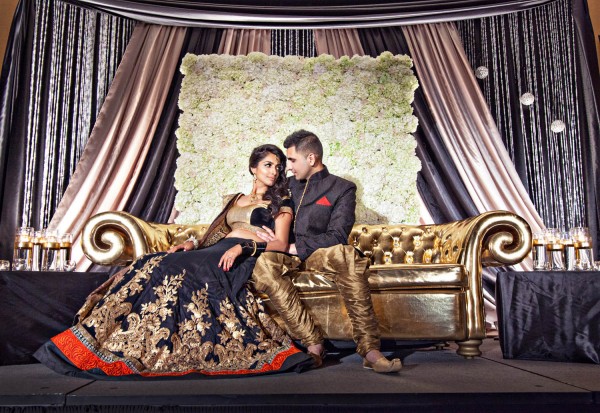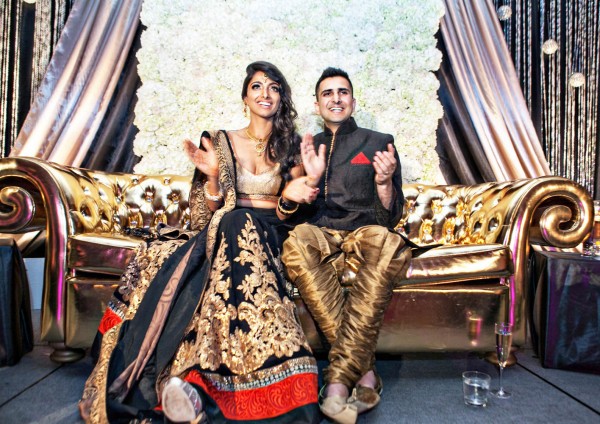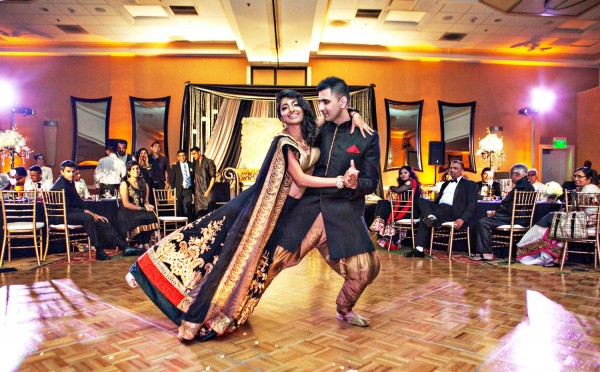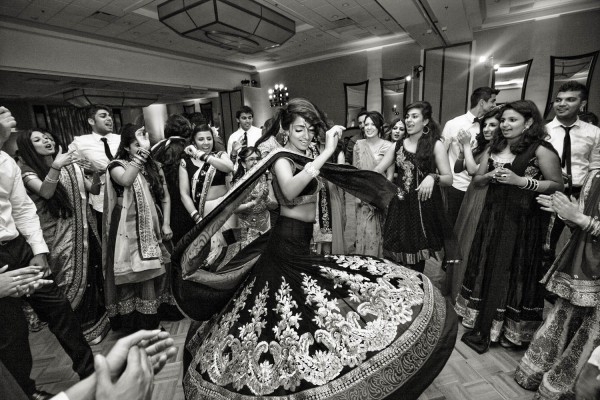 The Wedding Team:
Photography – Joy Marie Photography
Event Planning – Sheer Romance
Venue – Newport Beach Marriott Hotel
Floral Design – The Poppy Studio
DJ – Dhamaka Productions
Videography – Imagique
Wedding Dress – SEASONS India
Bridal Accessories – Jimmy Choo
A special thanks to Joy Marie Photography for sharing Vidhi and Datesh's romantic wedding at Newport Beach Marriott with Junebug! For more Indian wedding inspiration, be sure to check out Karen and Roshan's Indian fusion wedding in Cape Cod.