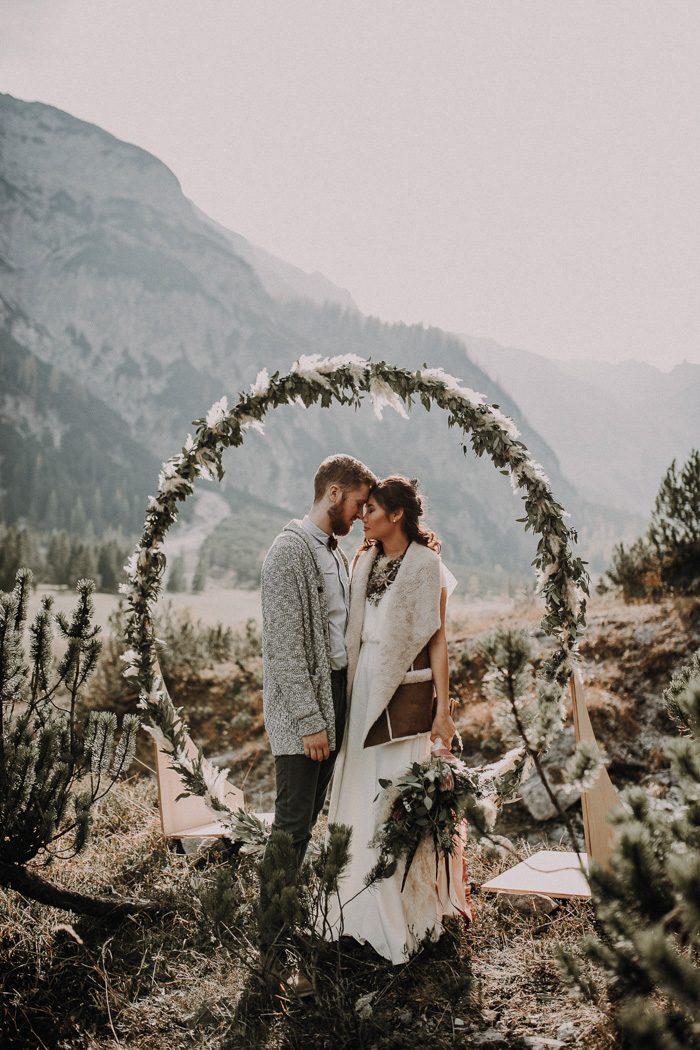 Fawntastique event planners made it nearly impossible to choose a favorite element of this adventurous Austrian elopement inspiration shoot. At first, we thought it was the gorgeous large floral hoop they set up for the ceremony that took place on a gorgeous mountainside. But then we caught a glimpse of all the rustic decor and bohemian-inspired centerpieces created by Blütenträume on their waterfront sweetheart table and completely fell in love. Then again, the bride's dis oui by soeur coeur dress, faux fur vest, and statement necklace from Refined Bohemia, combined with the groom's cozy sweater, suspender, and bowtie combo, had us hooked from the very beginning — and their relaxed day-after hiking gear kept us until the end. I guess you could say we love everything about this shoot, and we're eternally grateful Frau Skroblies und Freunde and Kathrin Krok Fotografie were there to capture every dreamy moment!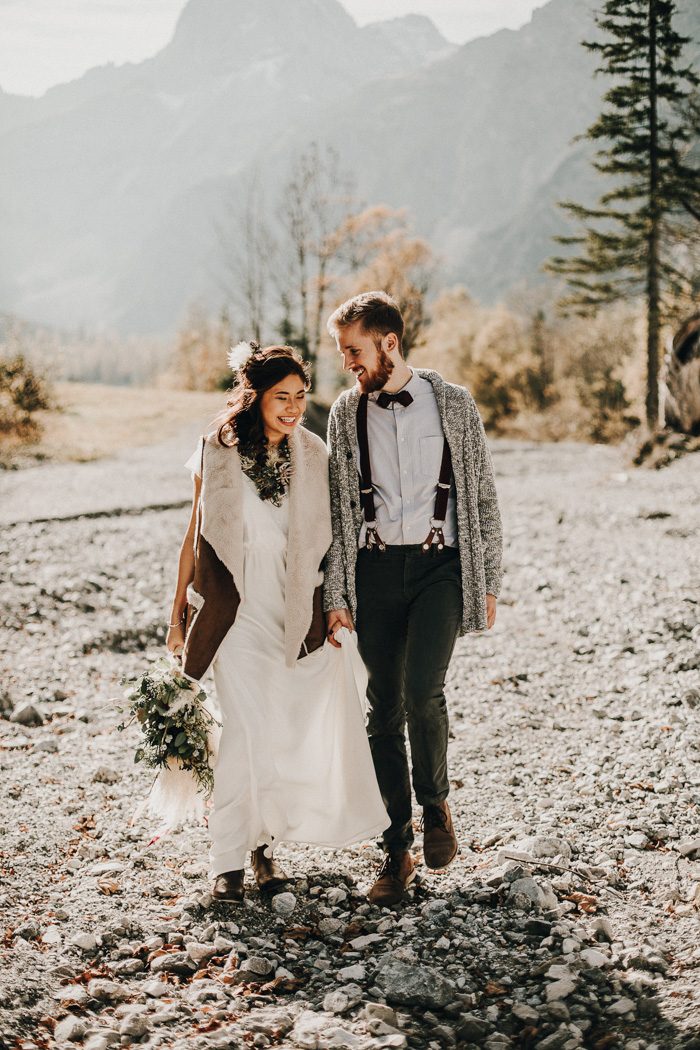 From the videographer: We wanted to show our couples, that whatever you want your wedding to be like, you can do! Even though your wedding might be very intimate and small, it doesn't mean it's going to be less emotional. We love the mountains and raw nature so we designed our Style Shoot "Into the Wild" around that theme: natural colors and materials, dinner at the lake, dancing next to a bonfire underneath the stars.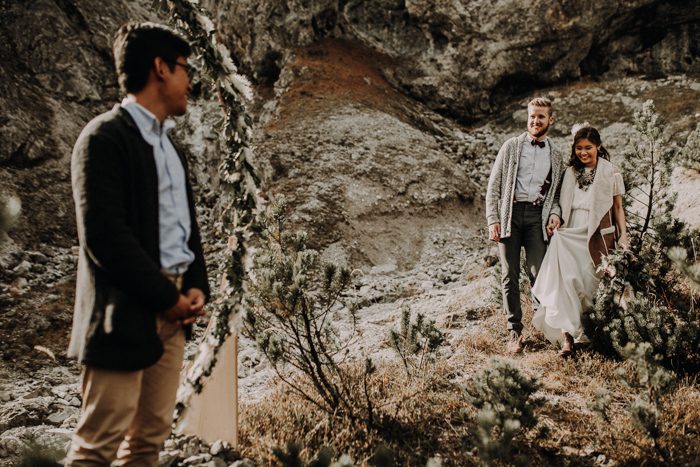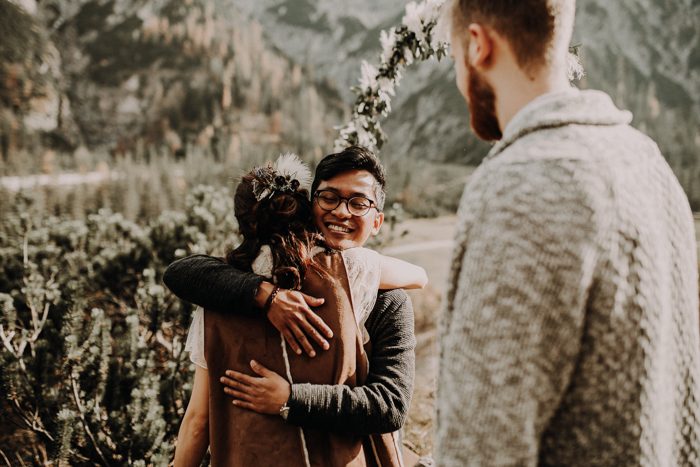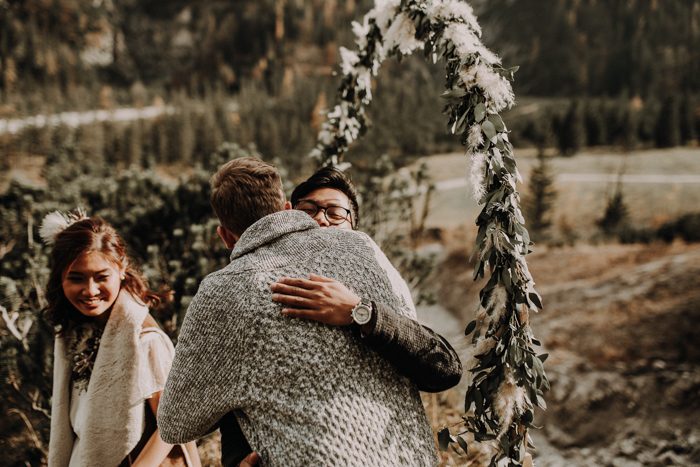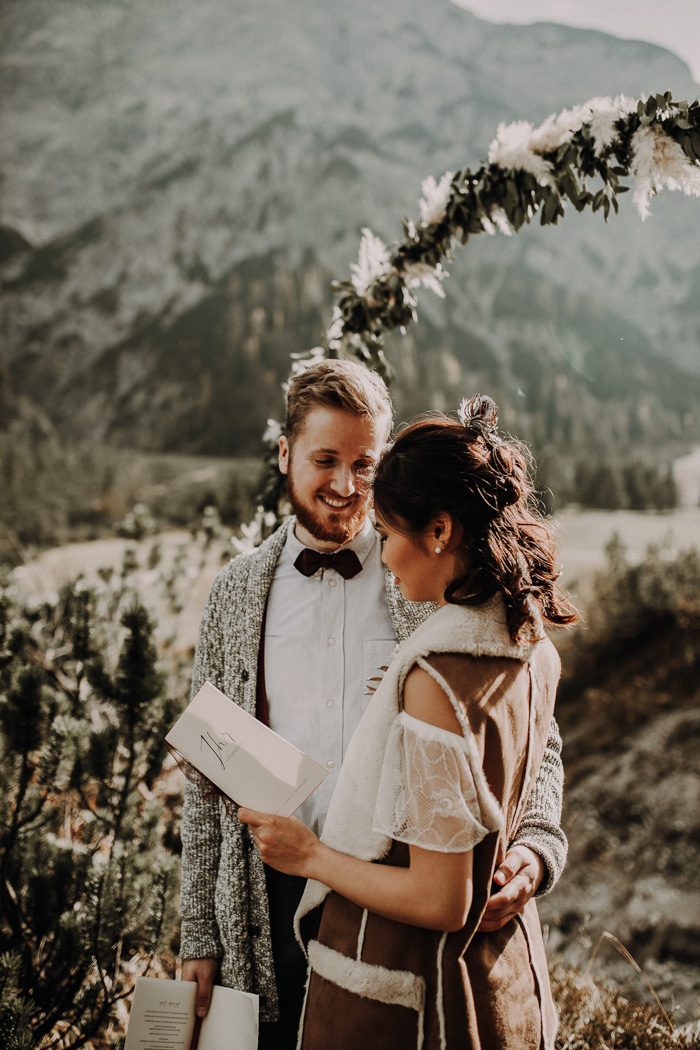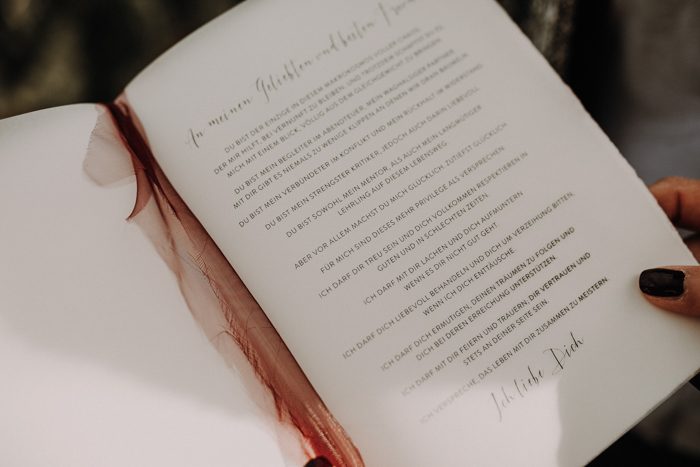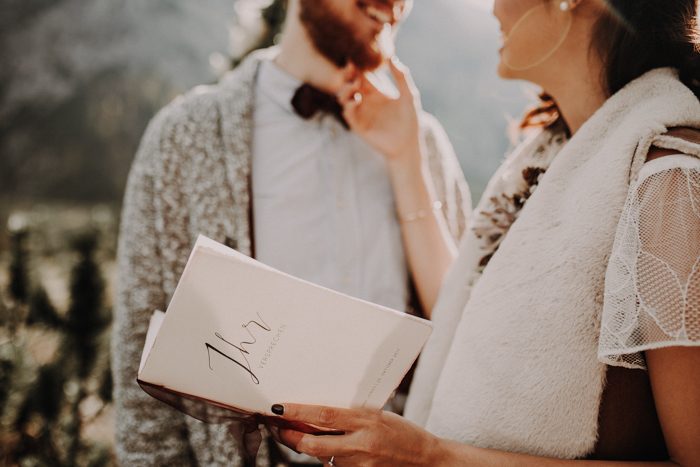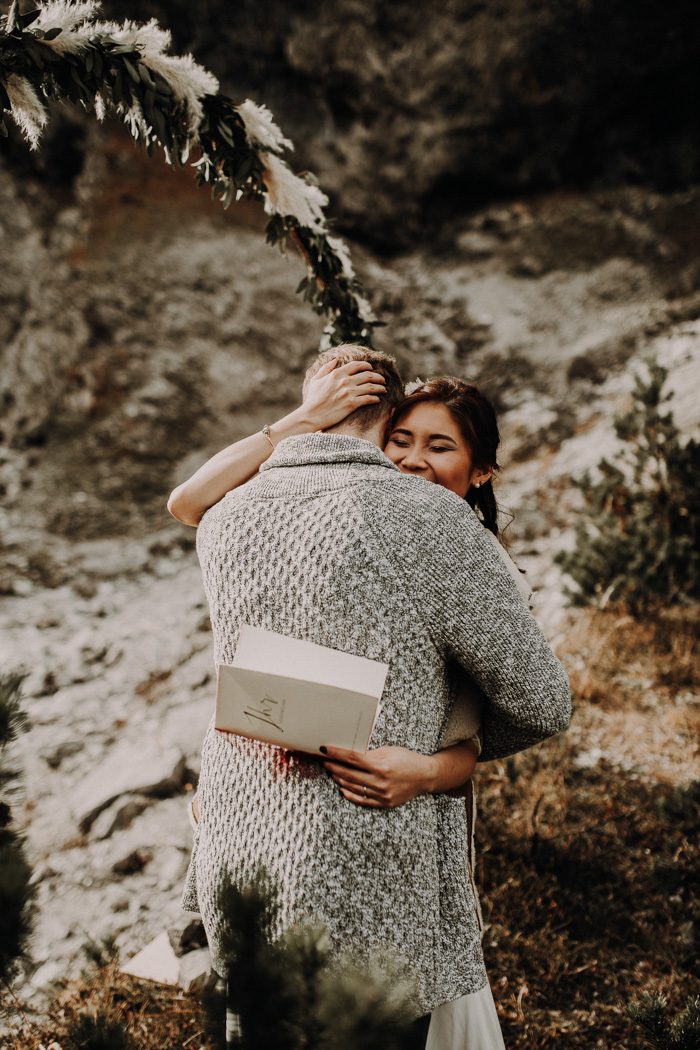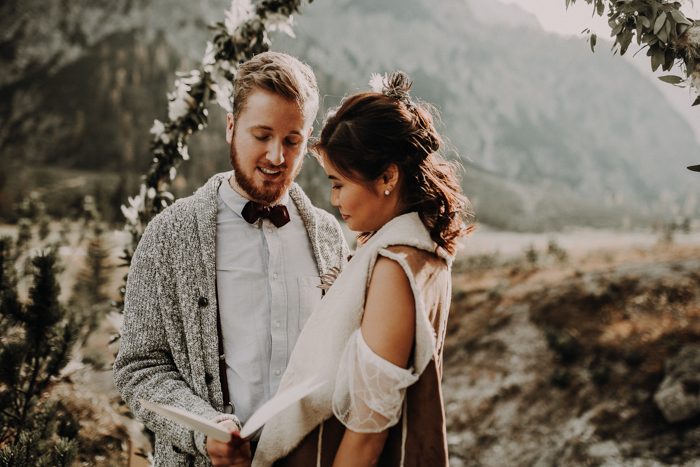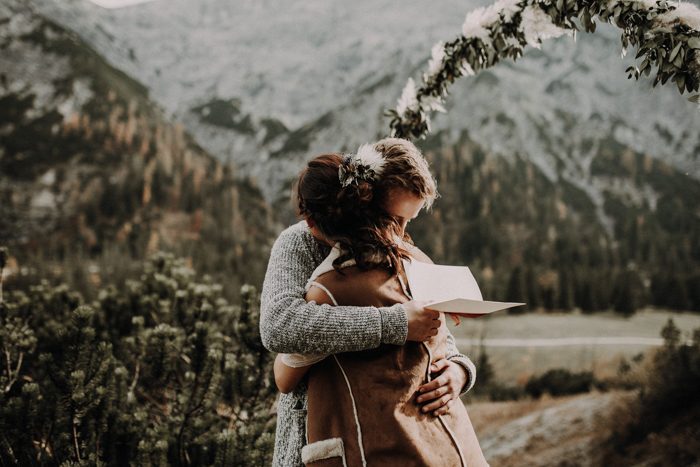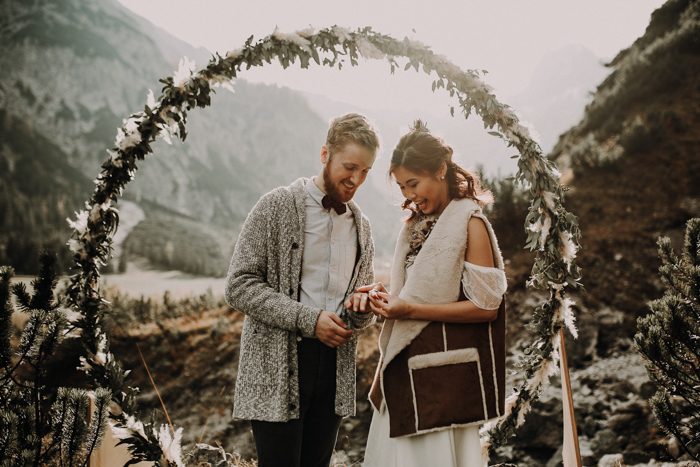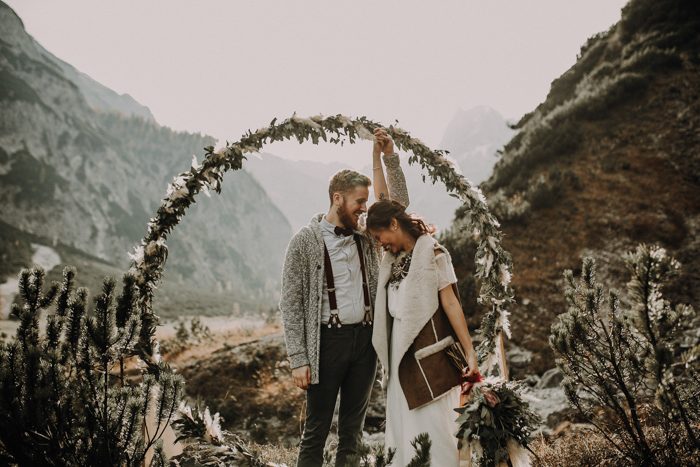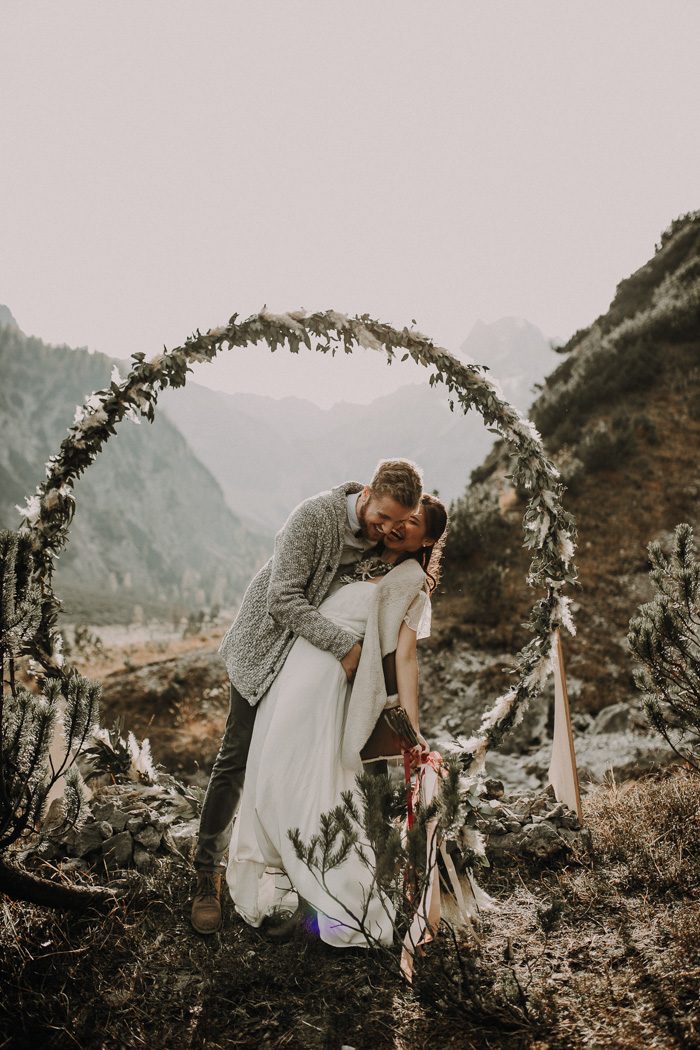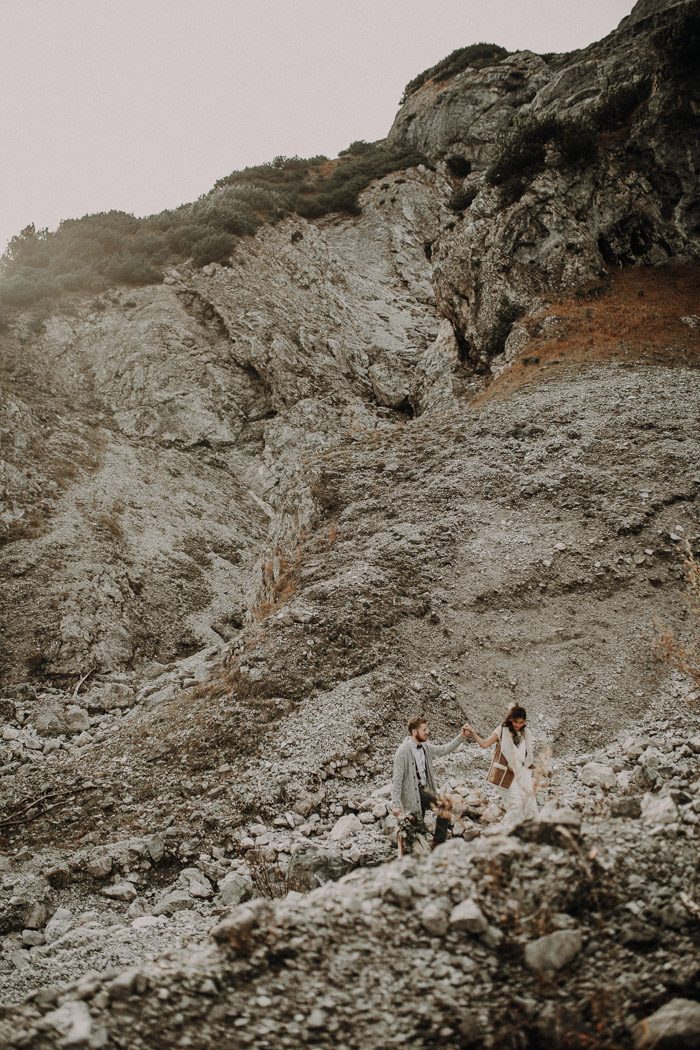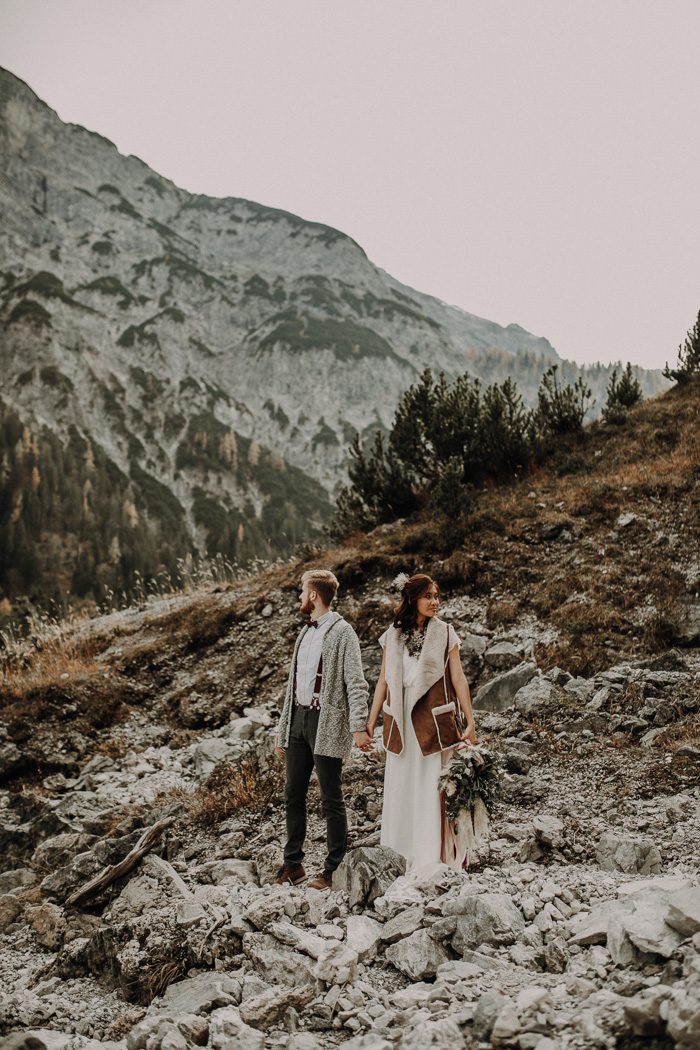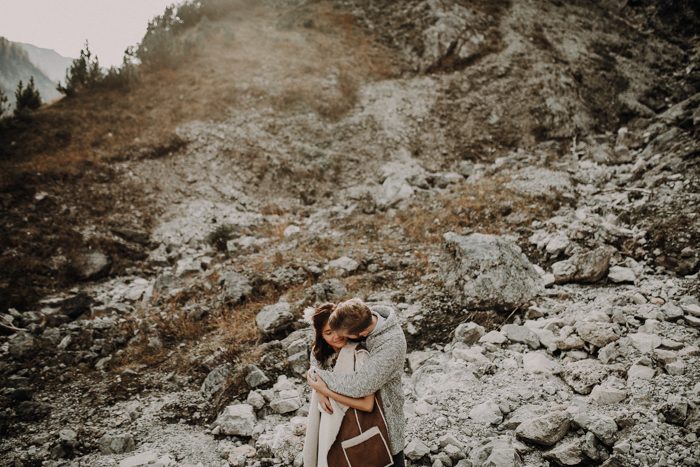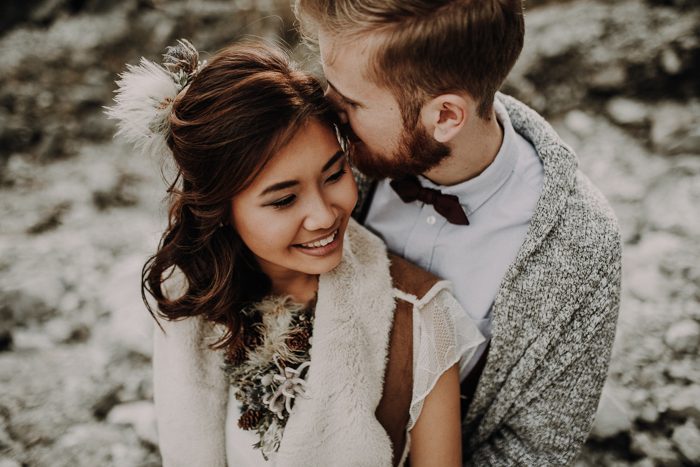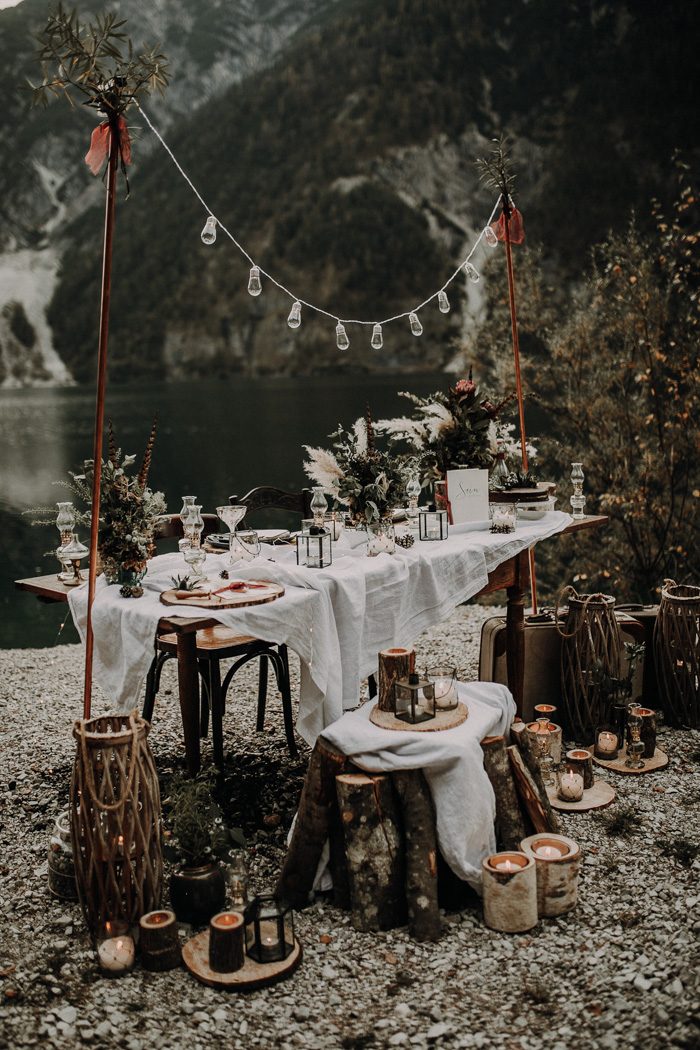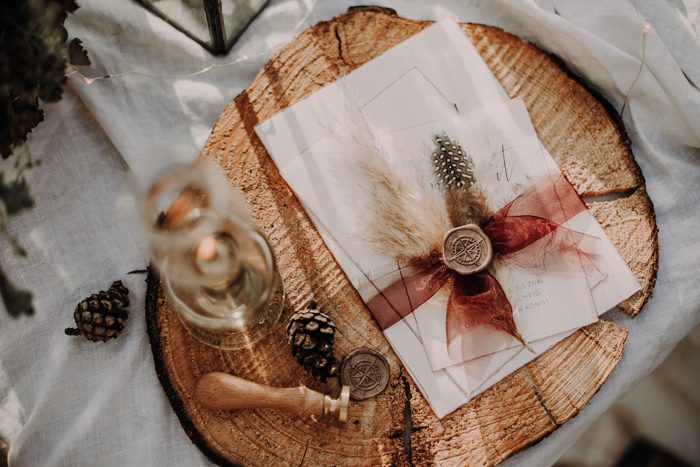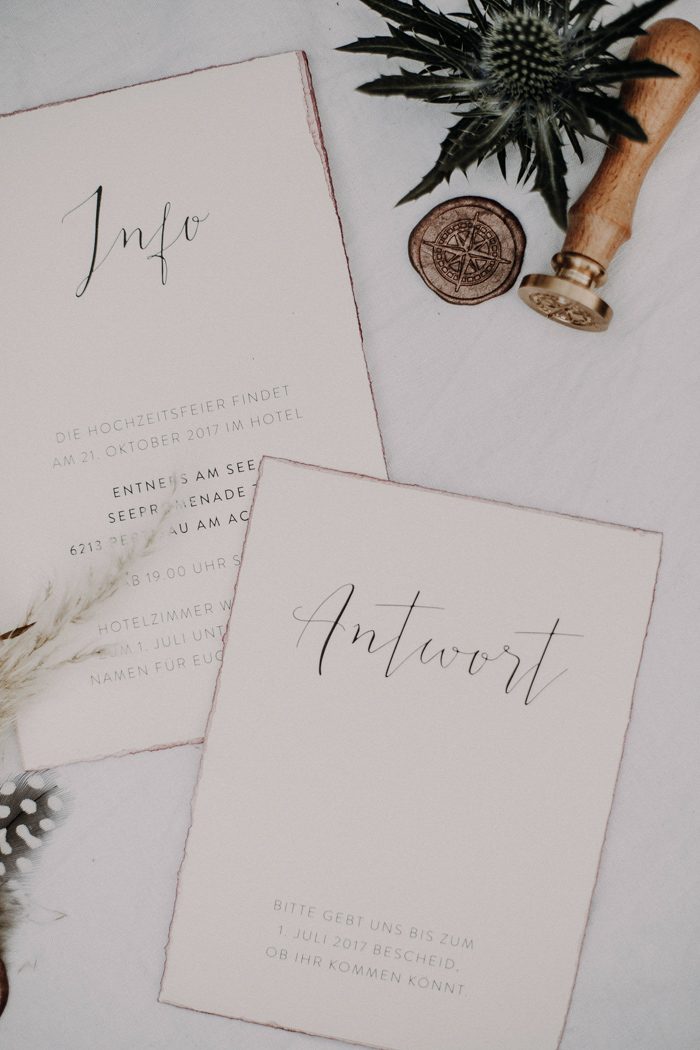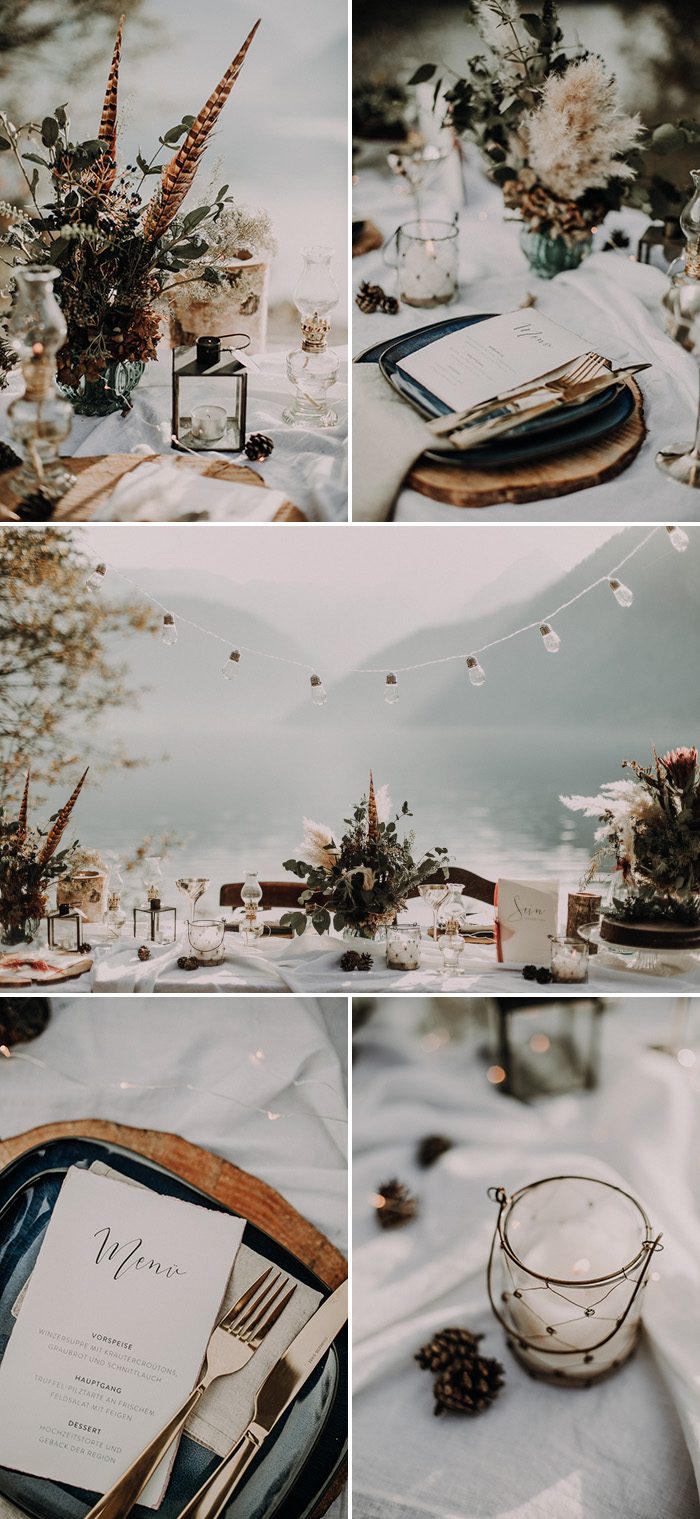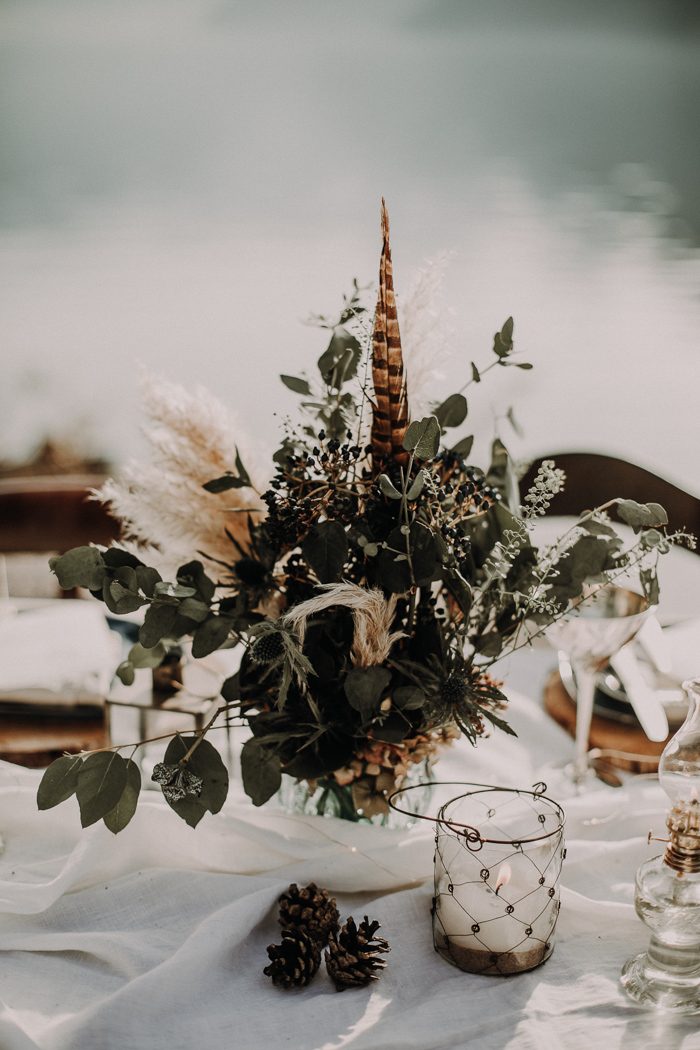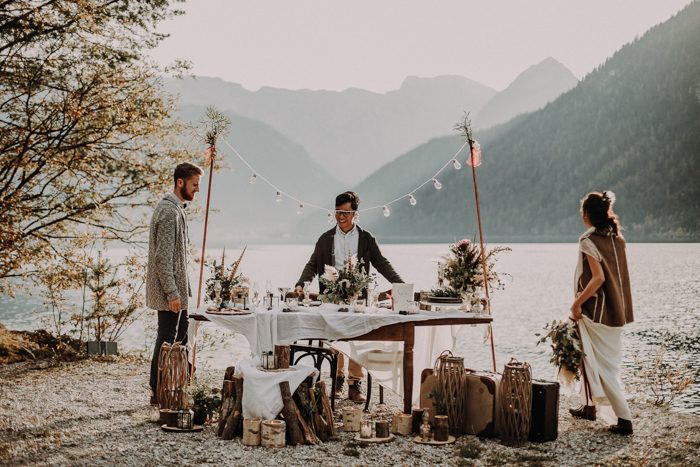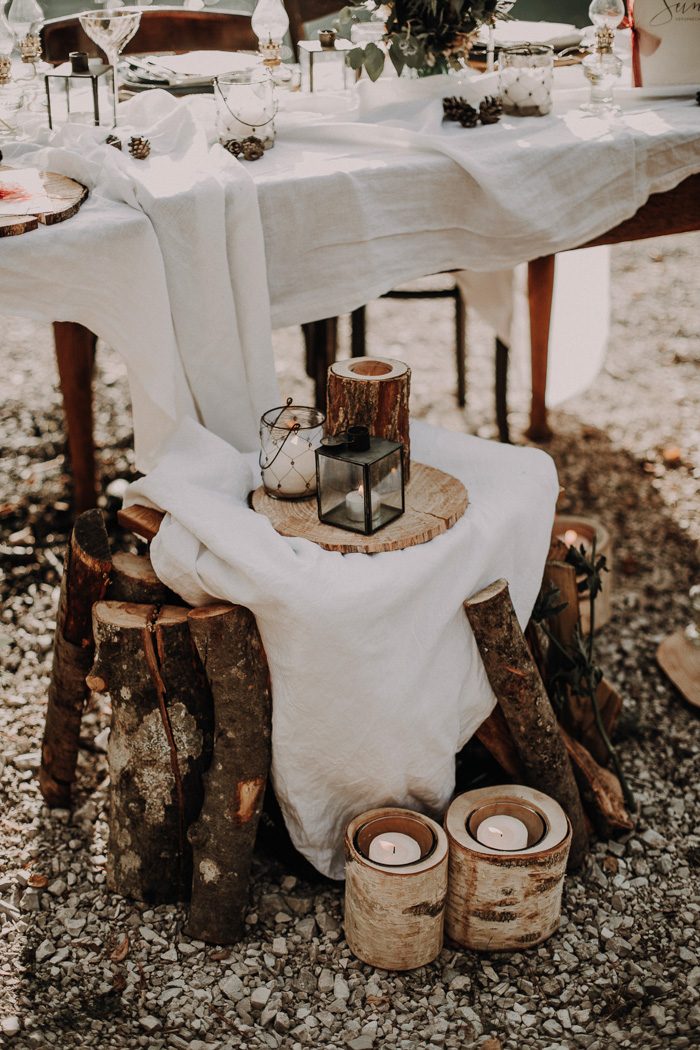 From the videographer: Although Tiffany and Jonas got married last year, they were really happy about the idea of renewing their wedding vows in this dream-like scenery. So we travelled to Austria and spent a lovely weekend at Lake Achensee. The styled shoot became more of a second wedding elopement for them. We only prepared them the setting; the rest is just the real couple and their best friend who accompanied them.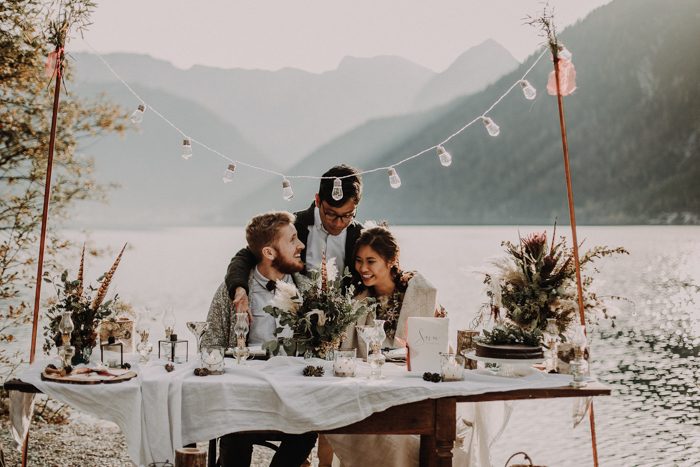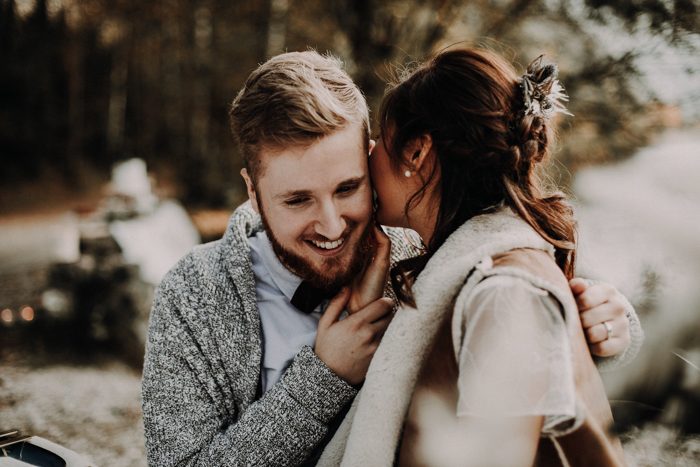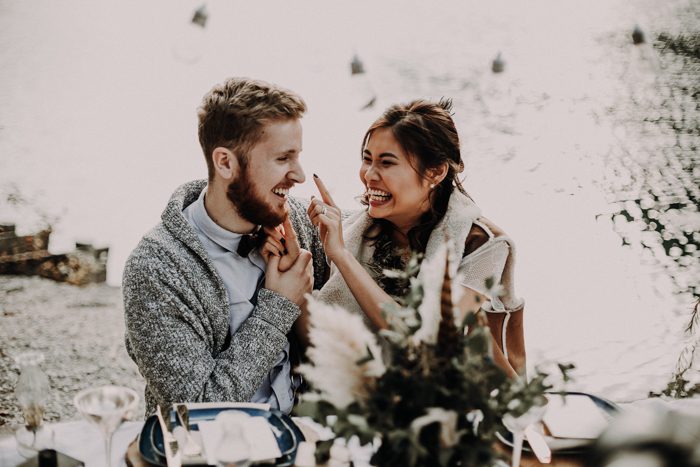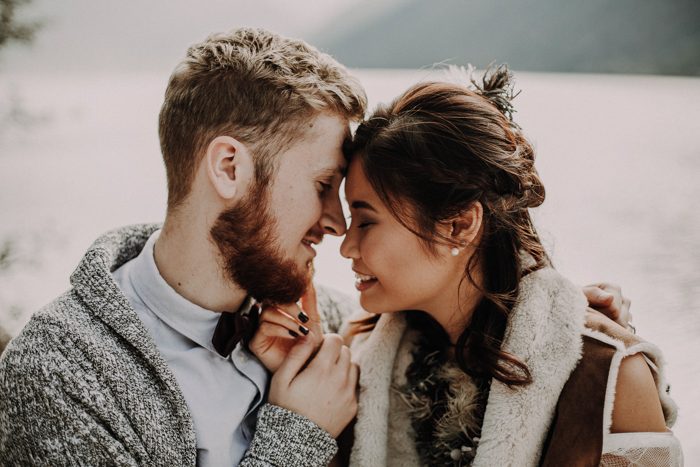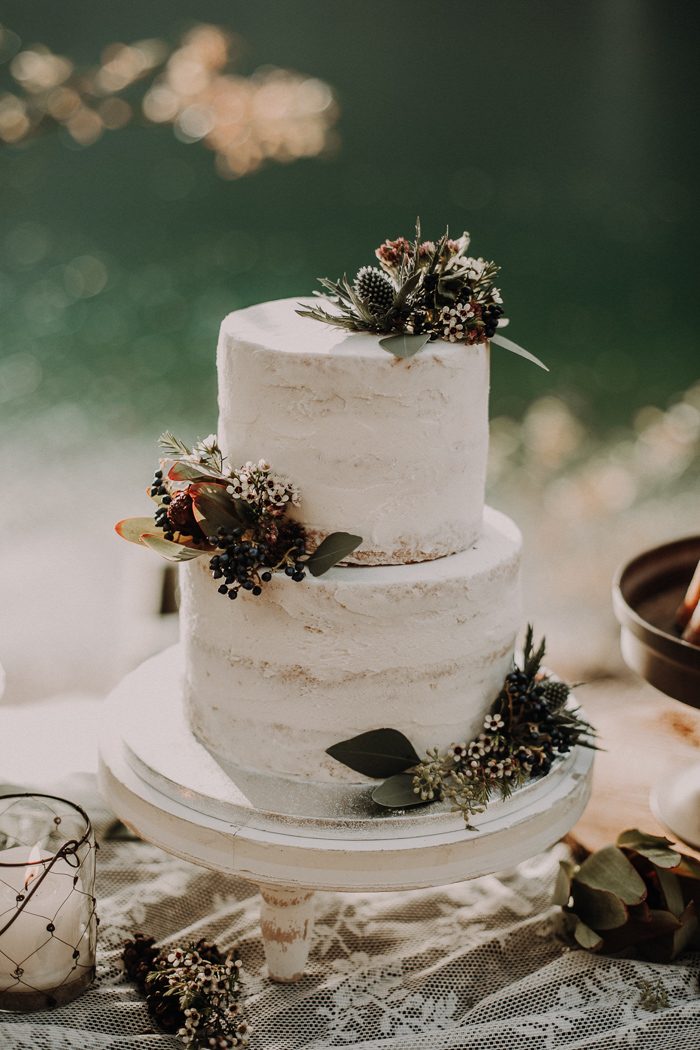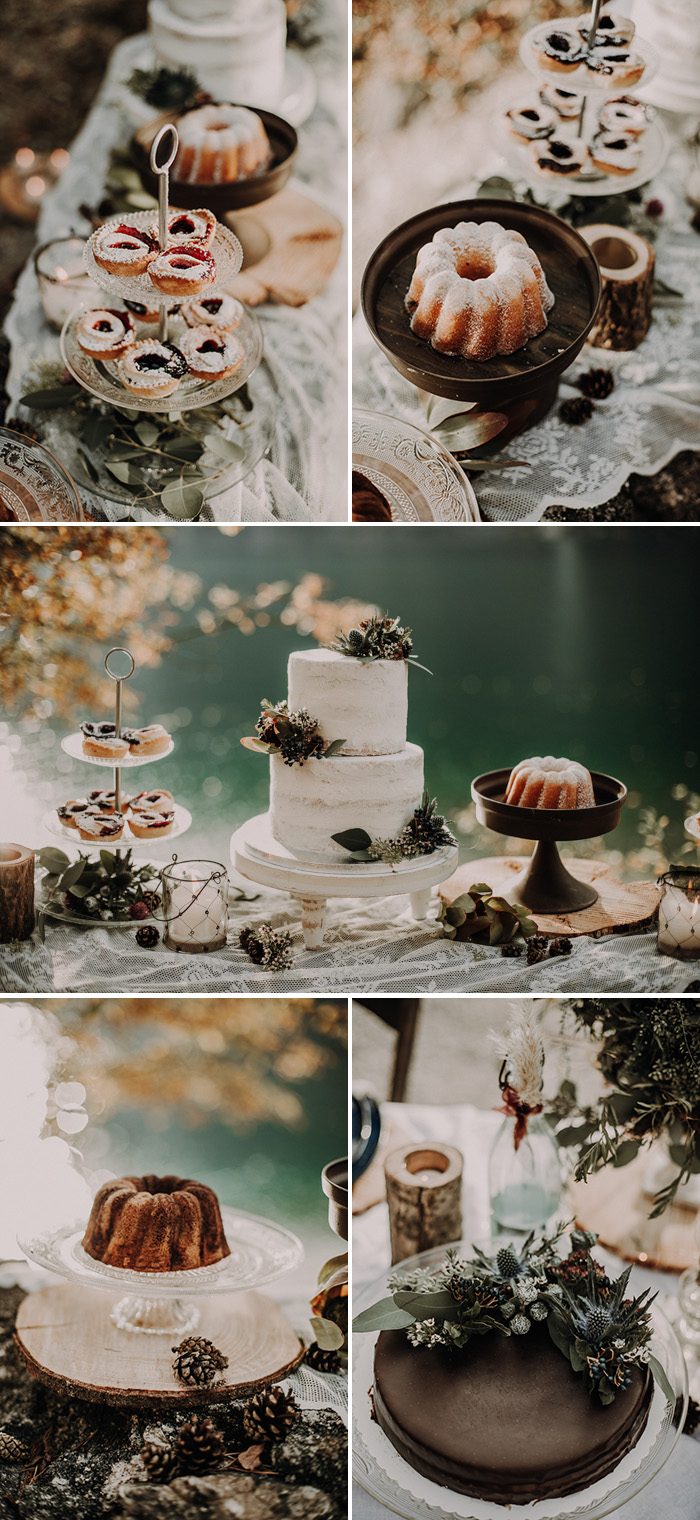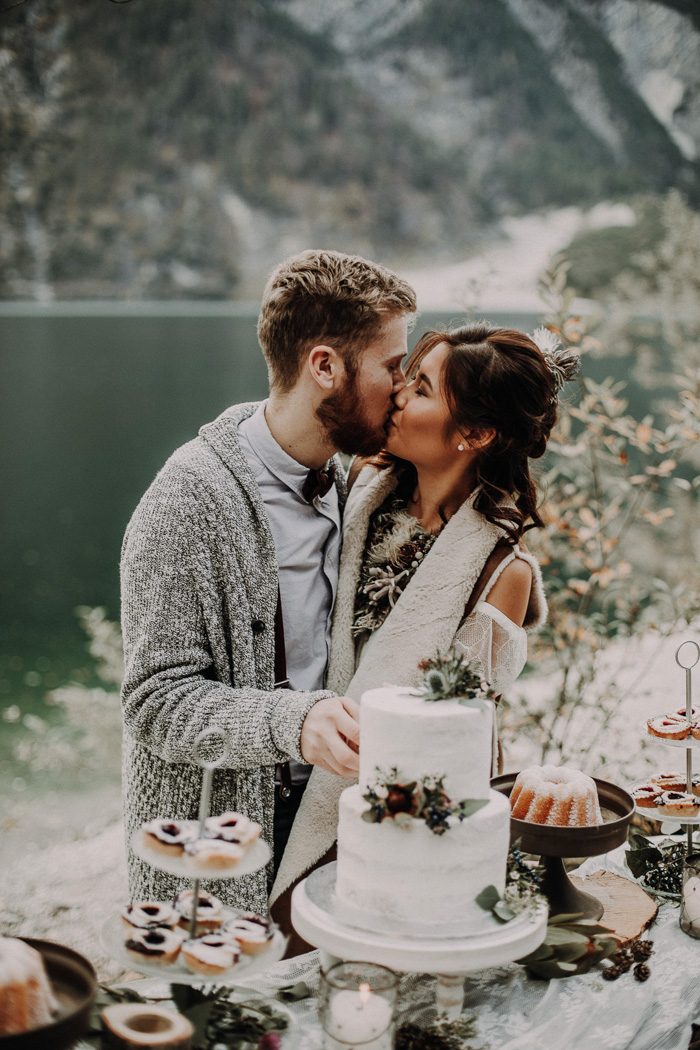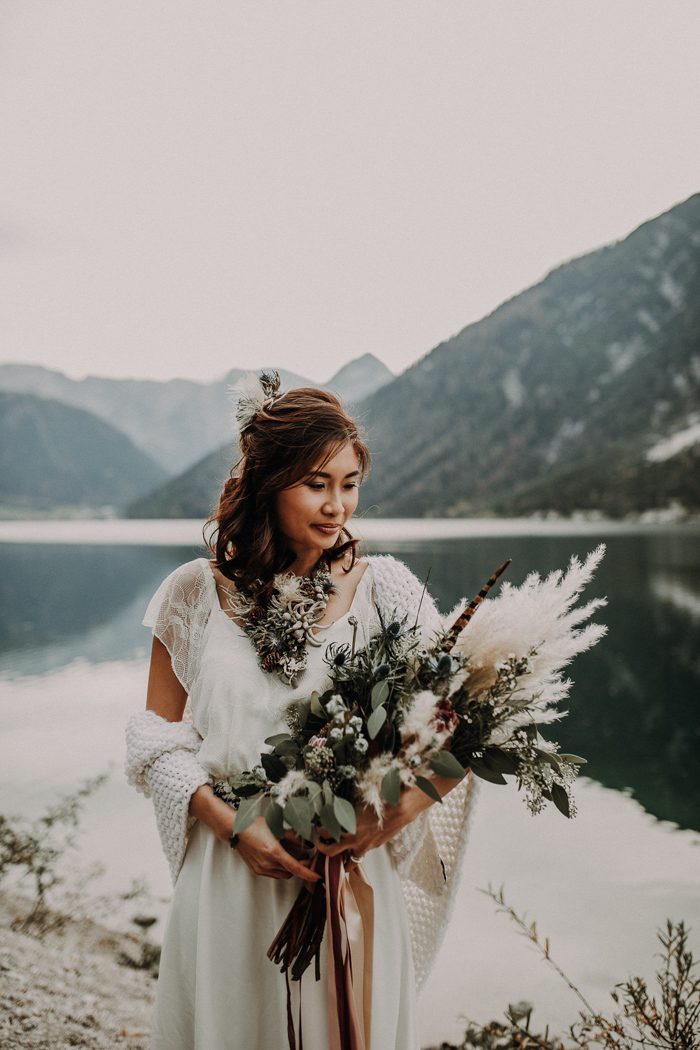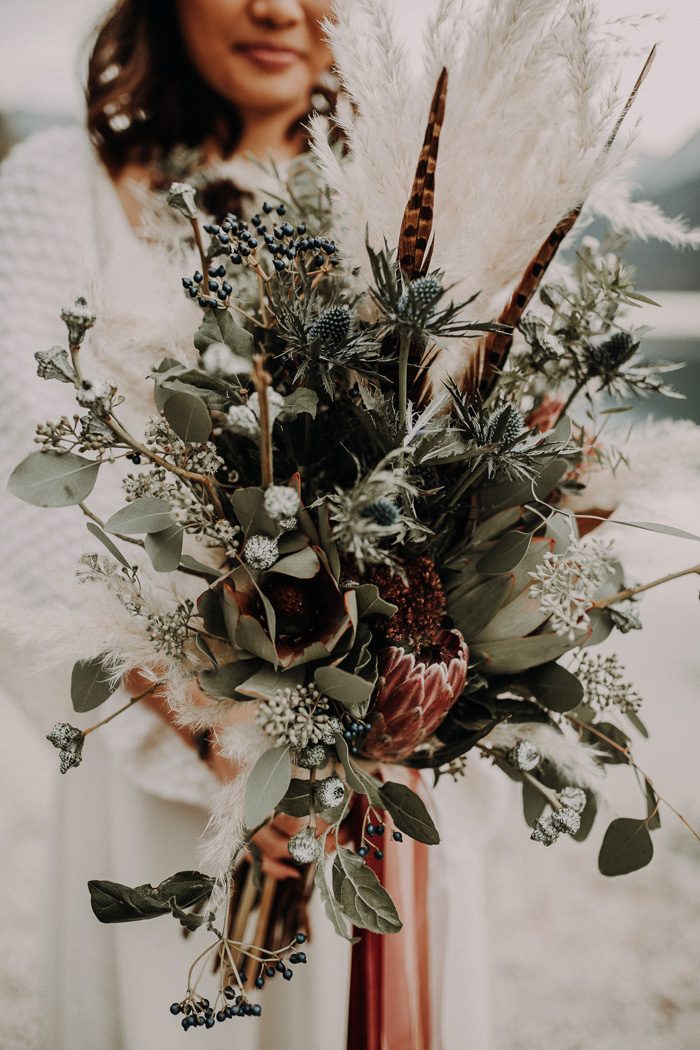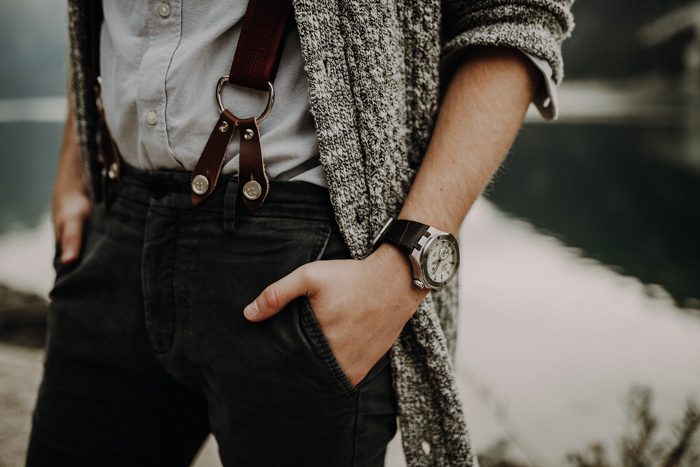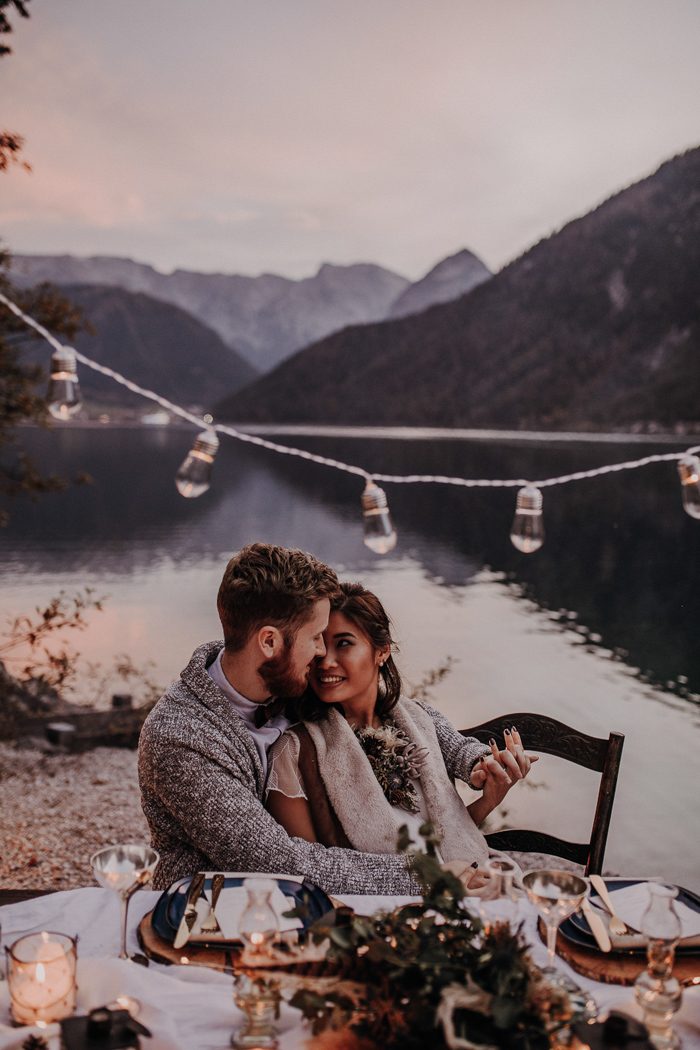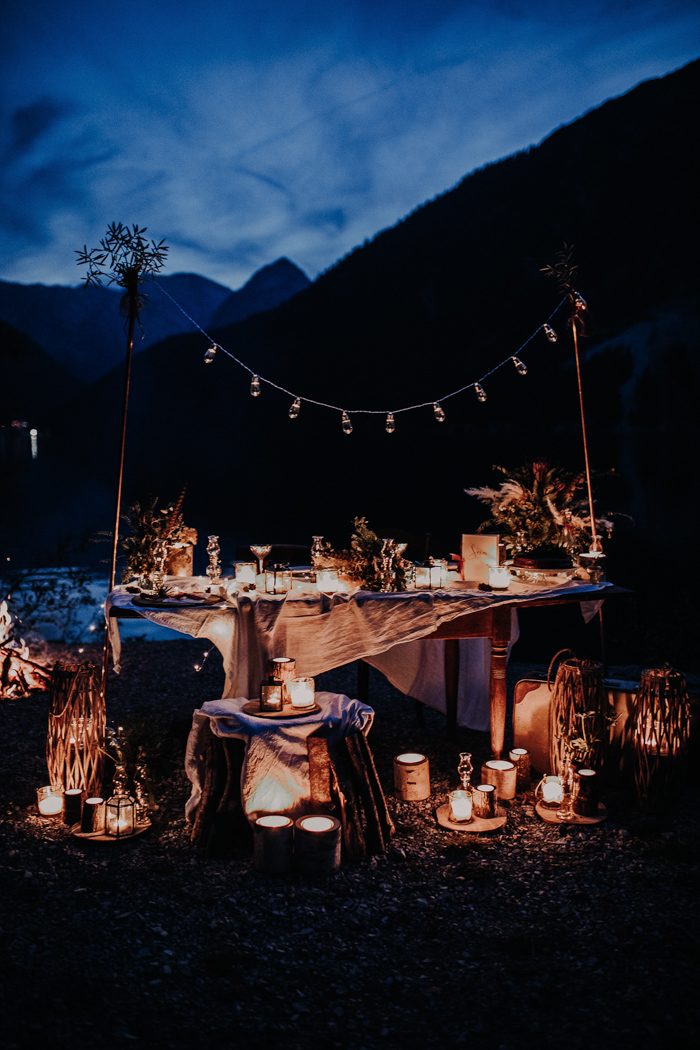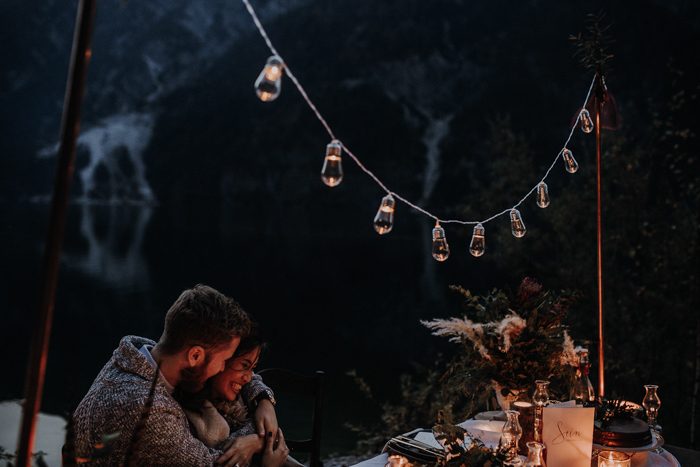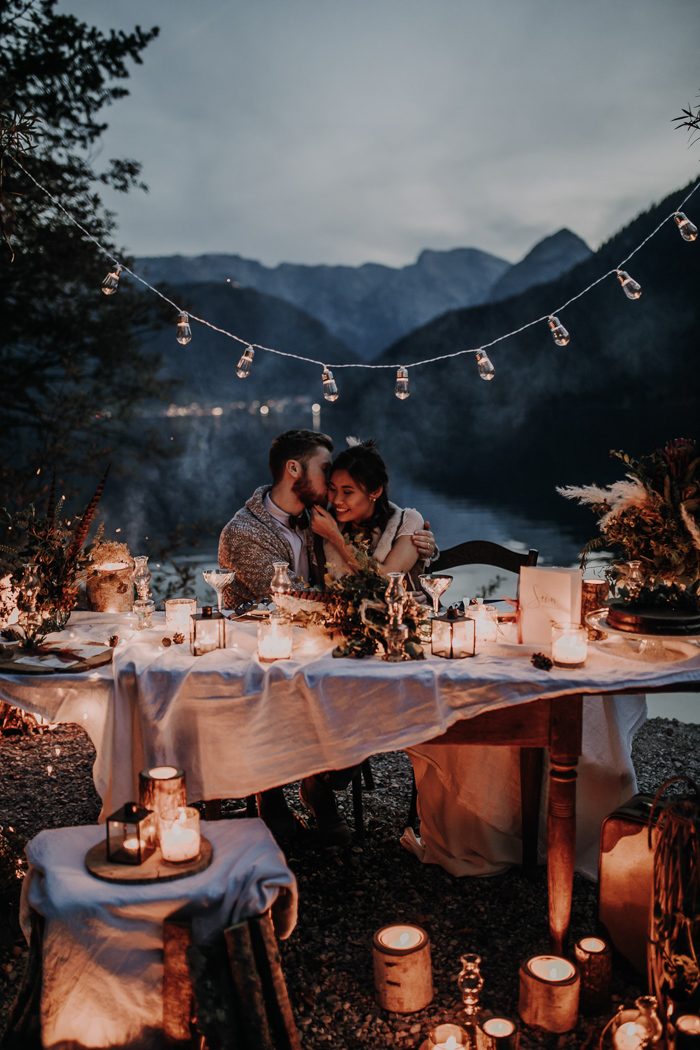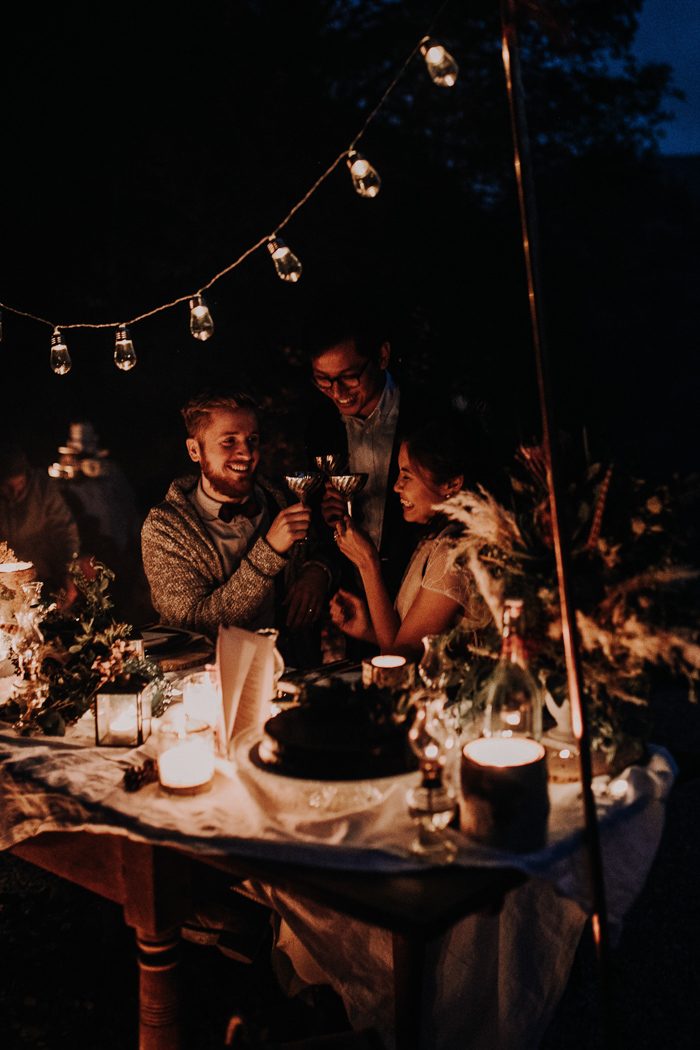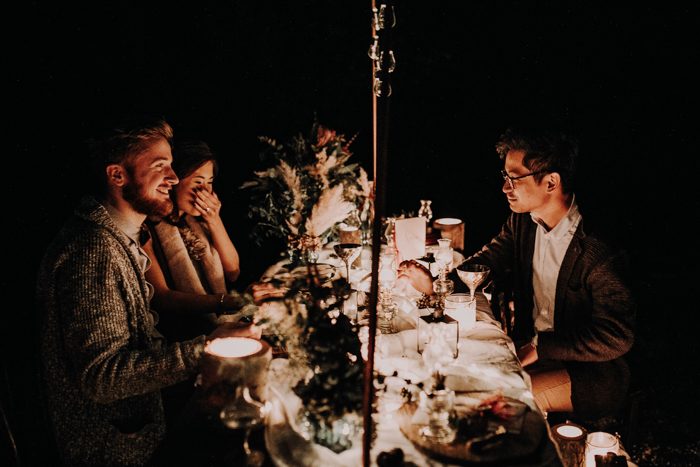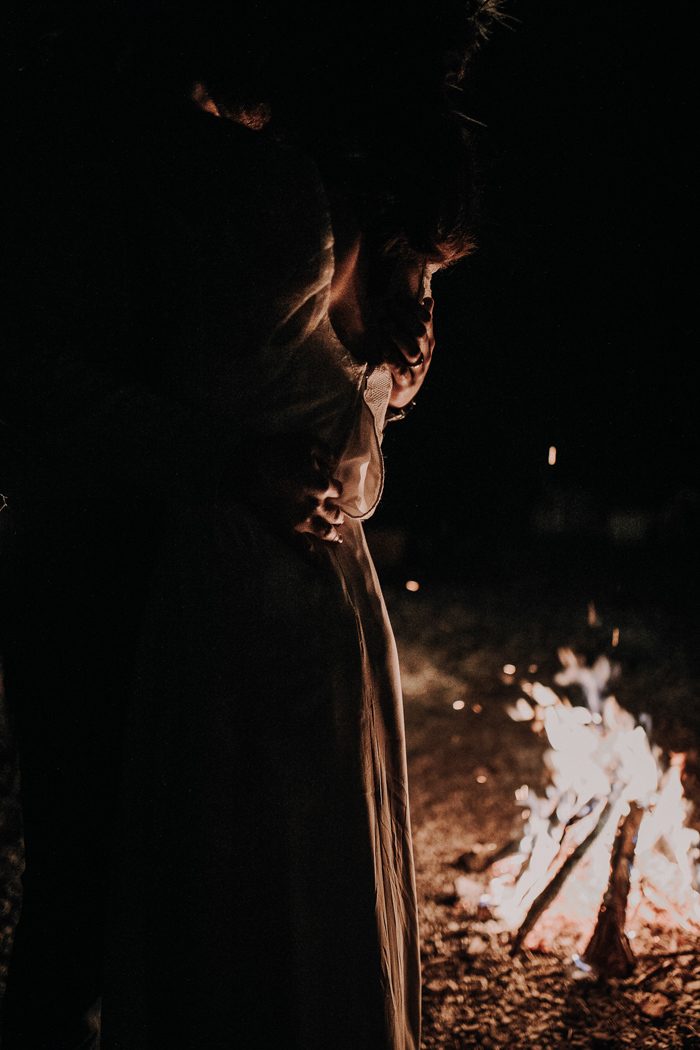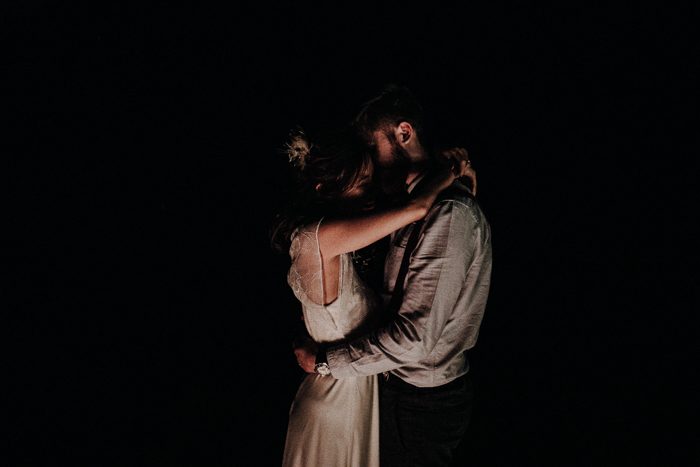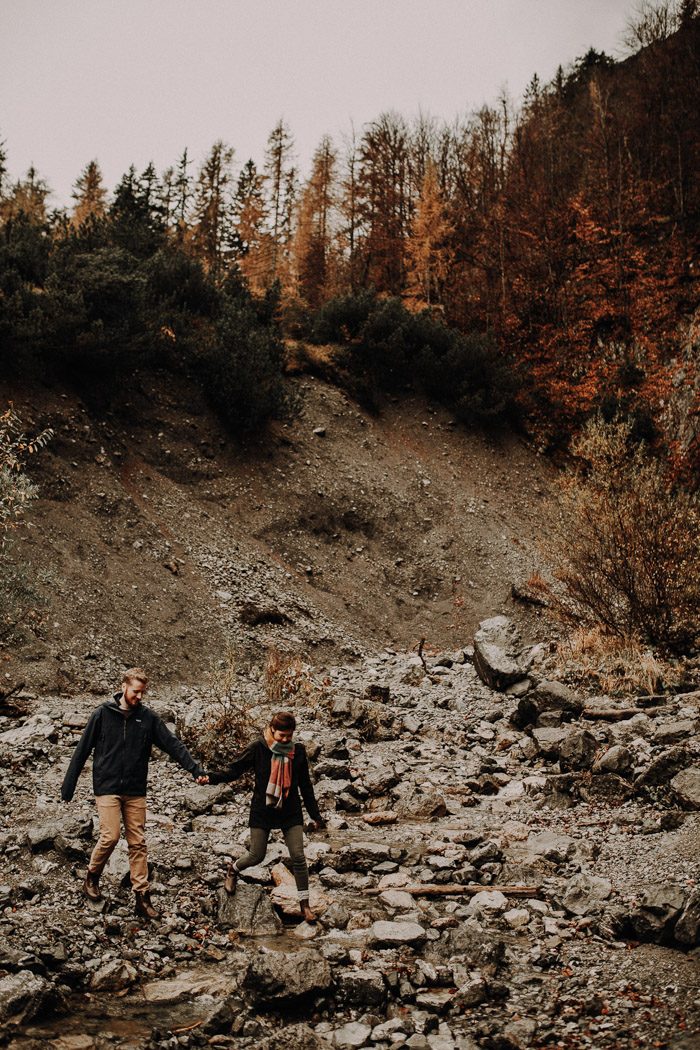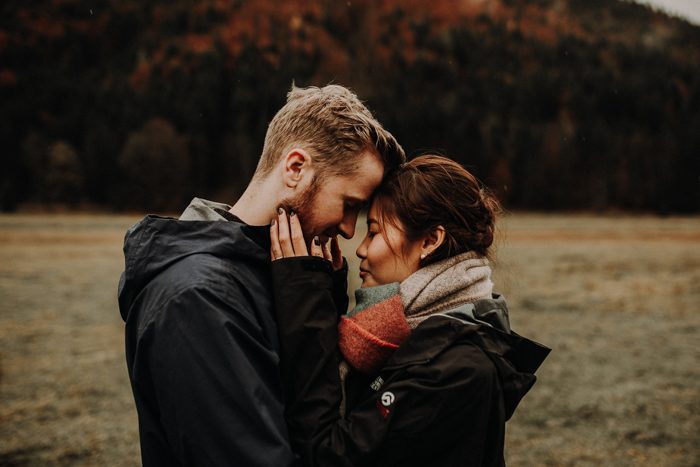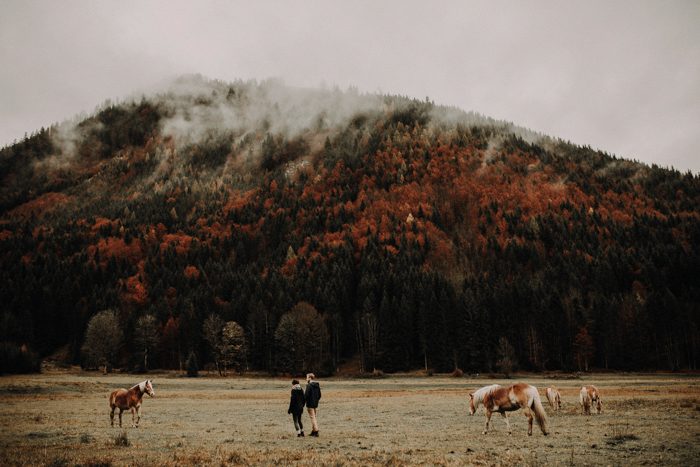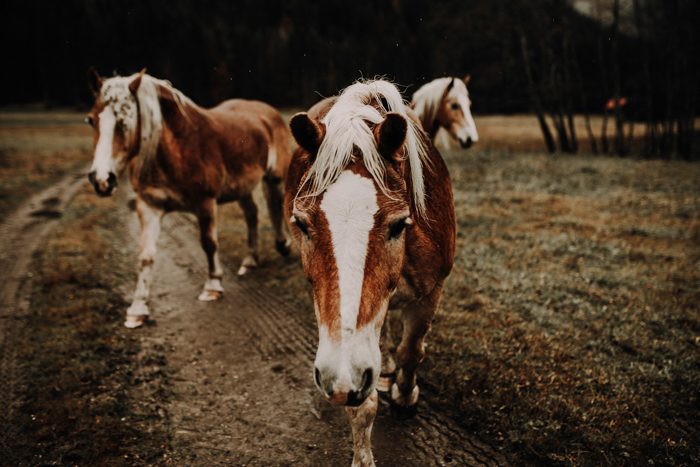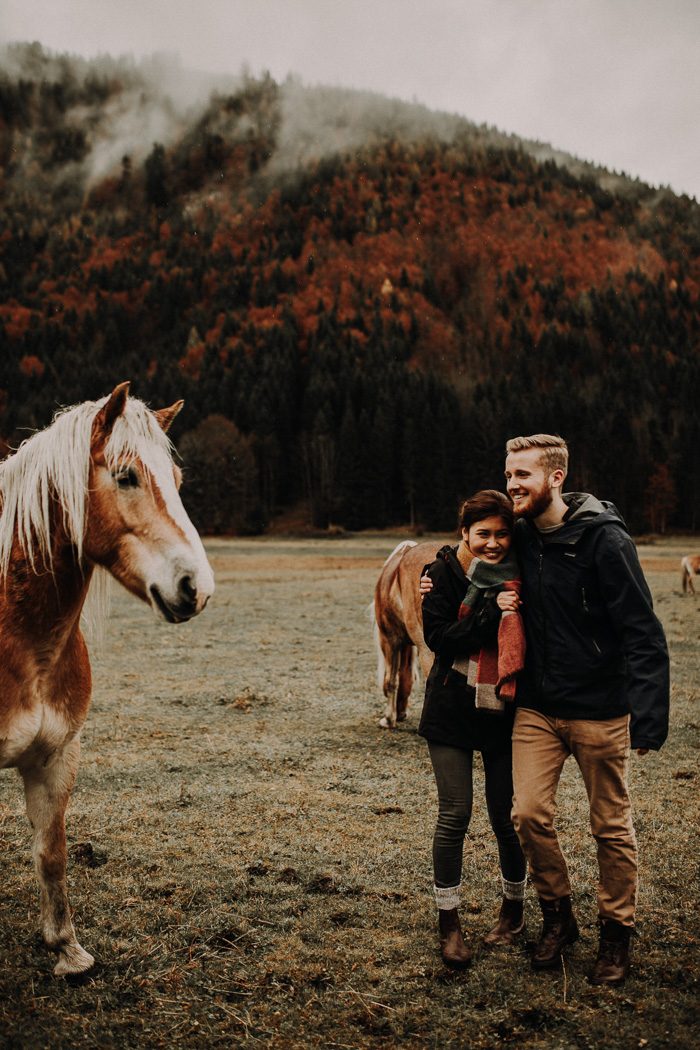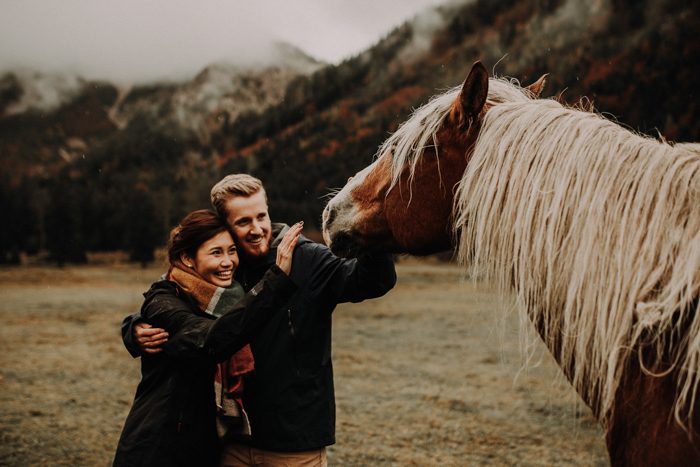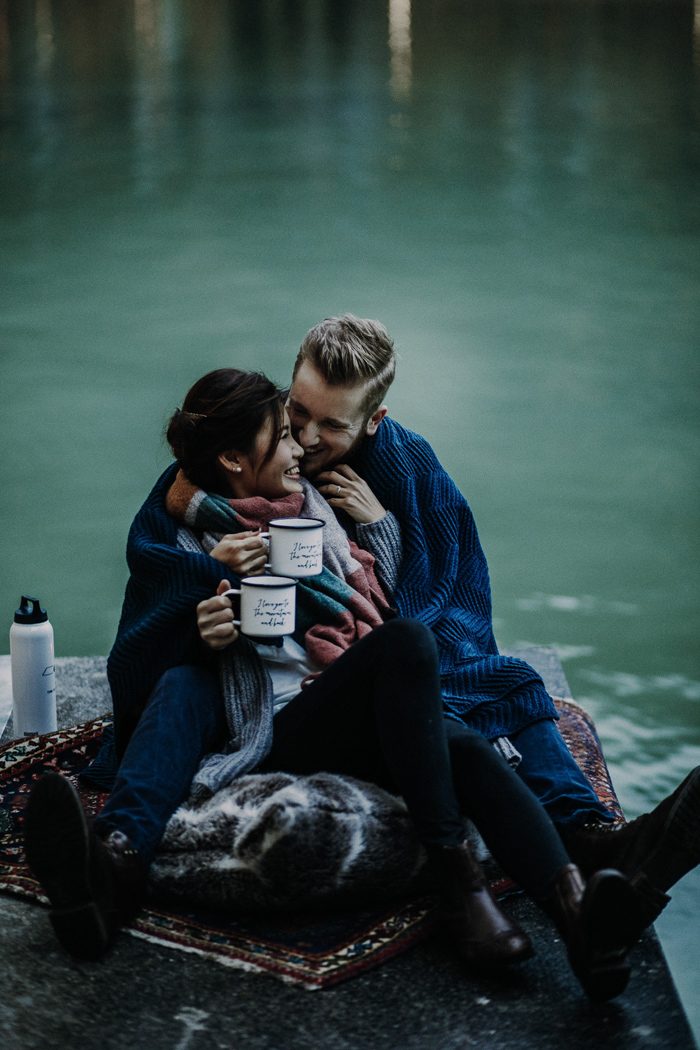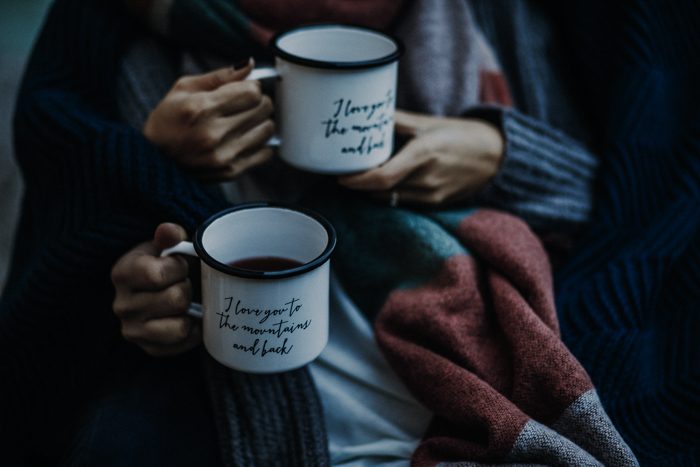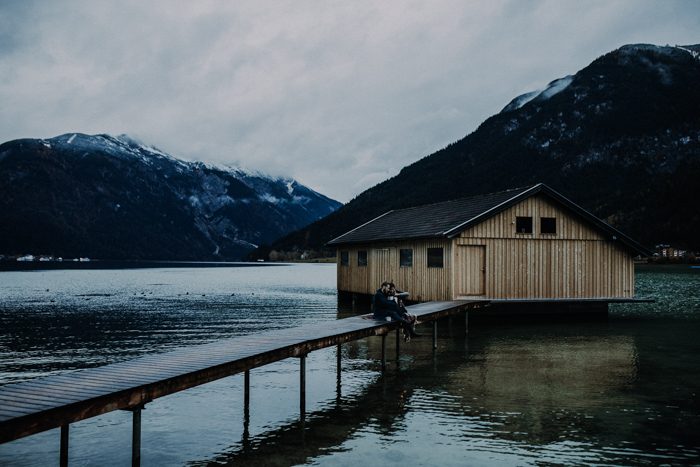 A huge thanks to Frau Skroblies und Freunde for sharing this unbelievable Austrian elopement inspiration shoot with Junebug! Looking for even more adventurous elopement ideas? This Isle of Skye and Dolomites elopement is epic and has both breathtaking views and imitation-worthy style!