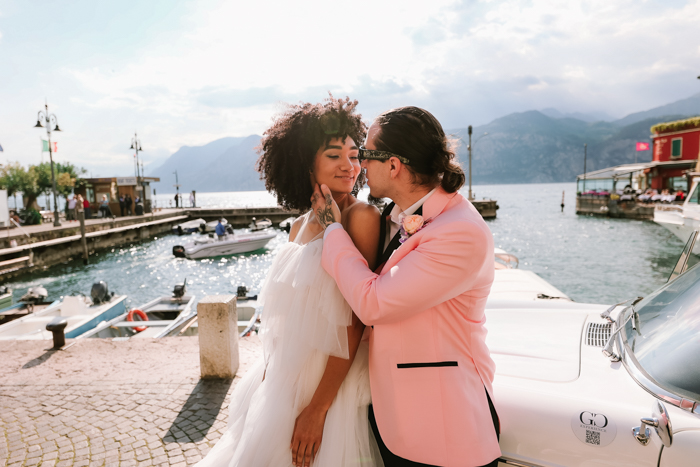 Imagine exchanging heartfelt vows on the shores of a stunning lake, with the majestic Alps and rolling hills as your witnesses. Picture the breathtaking views of lush landscapes, the shimmering clarity of the lake's crystal-clear waters, and the idyllic charm of the surrounding villages. Sounds like a dream, doesn't it? Well this was the magical setting for this Garda Lake elopement that'll sweep you off your feet. Led by wedding planner Patricia Lynch, a talented team of creatives came together to bring to life a gorgeous day immersed in Italy's rich history and natural splendor.
The styled shoot started with the beautiful couple driving through the cobblestone streets and quaint shops in a vintage car. They then enjoyed a romantic sailboat ride on the lake, with the iconic mountain town as the backdrop. The day ended with them exploring hidden nooks and indulging in delicious gelato by the waterfront. It was a day brimming with romance, adventure, and the joy of cherishing life's greatest pleasures that can only be experienced during an elopement.
Without a doubt, this incredible-styled shoot might just inspire you to leave it all behind and jet off to Italy for a Garda Lake elopement. Fall in love with everything this remarkable destination has to offer, and let these incredible photos by Patricia Lynch remind you of the endless possibilities when you create a dream day just for the two of you.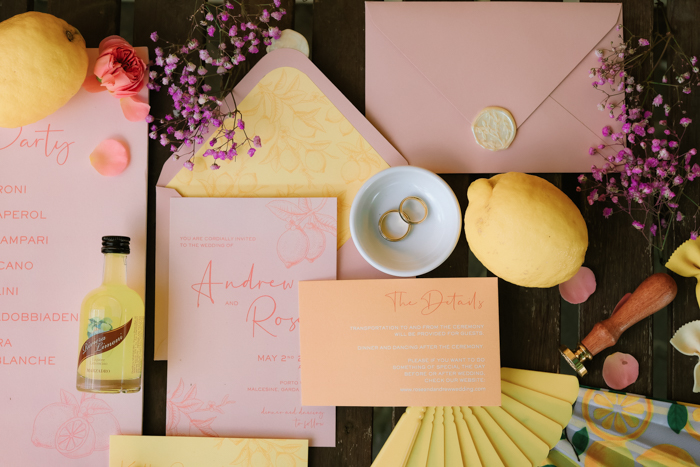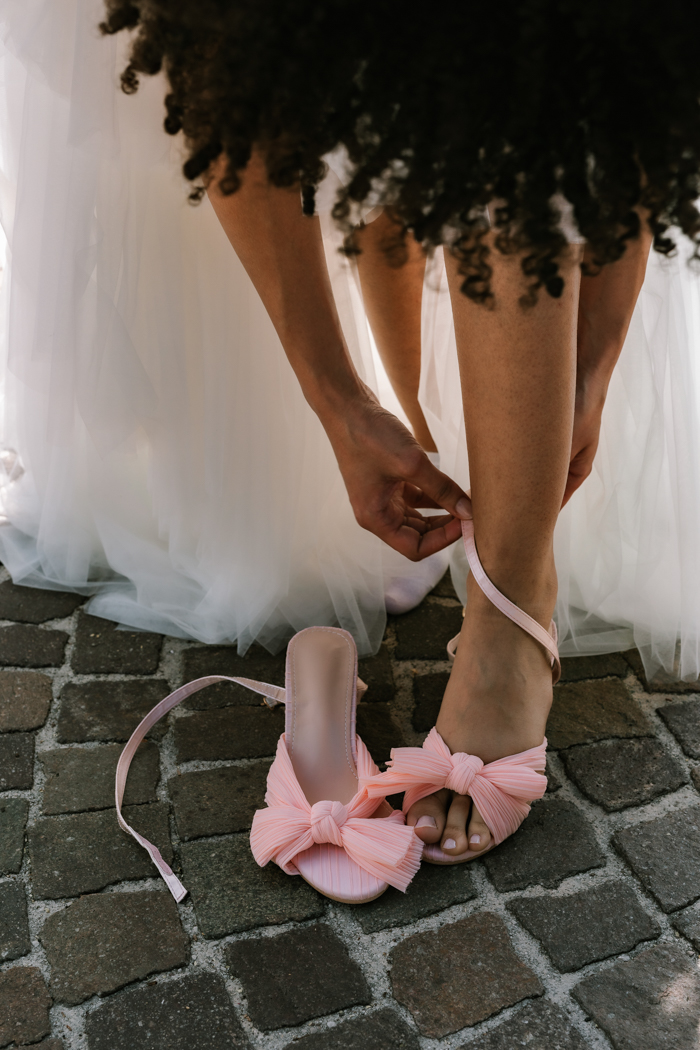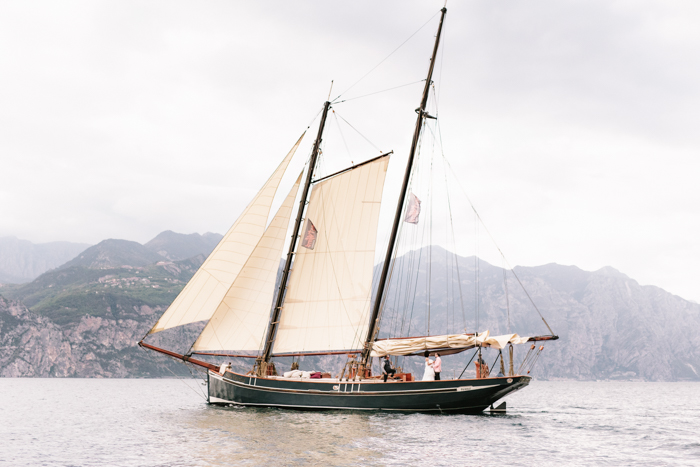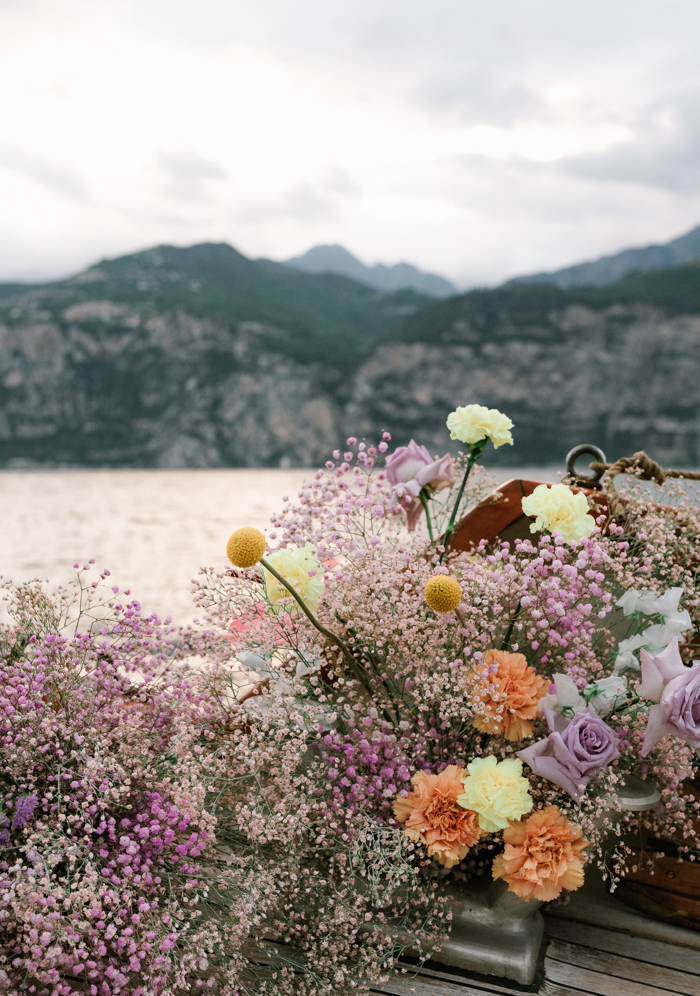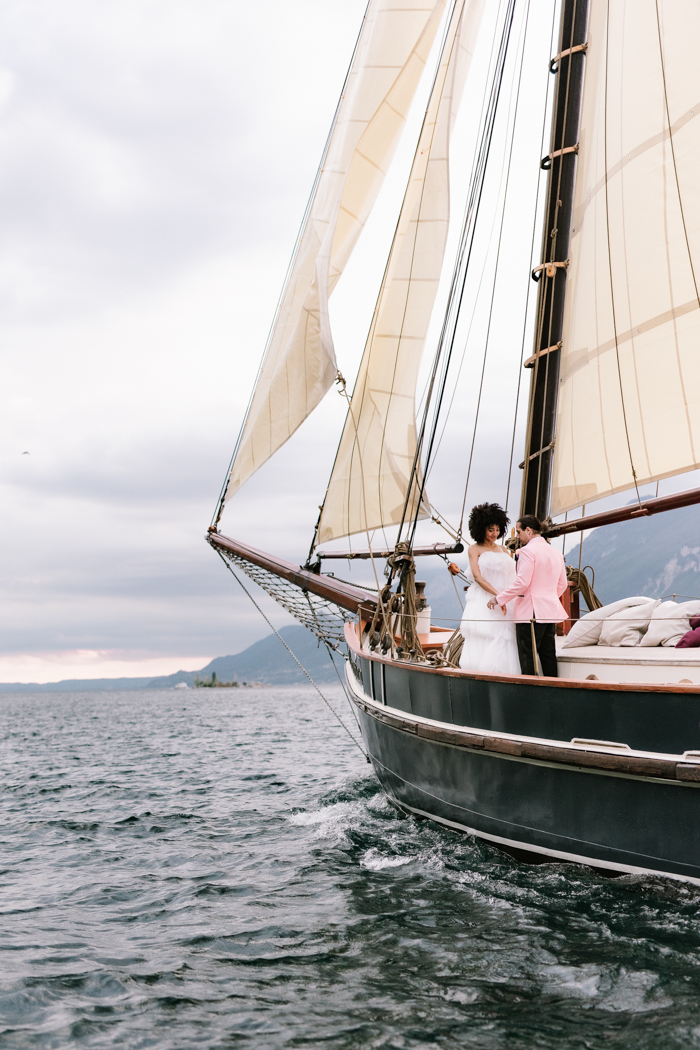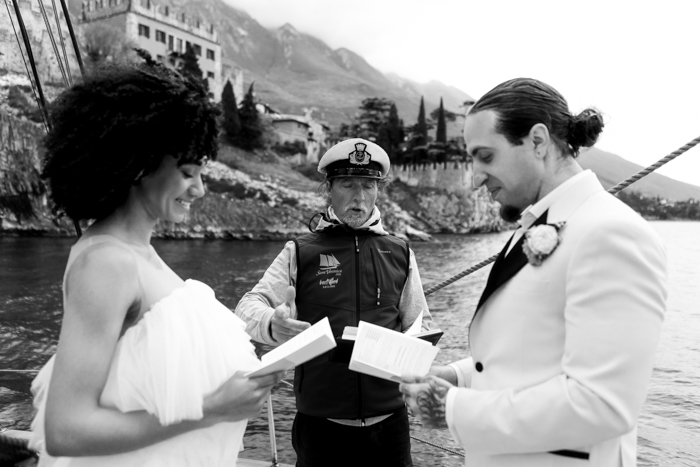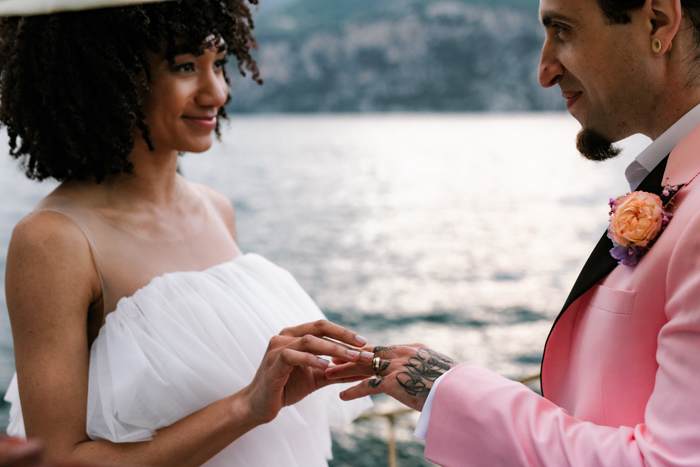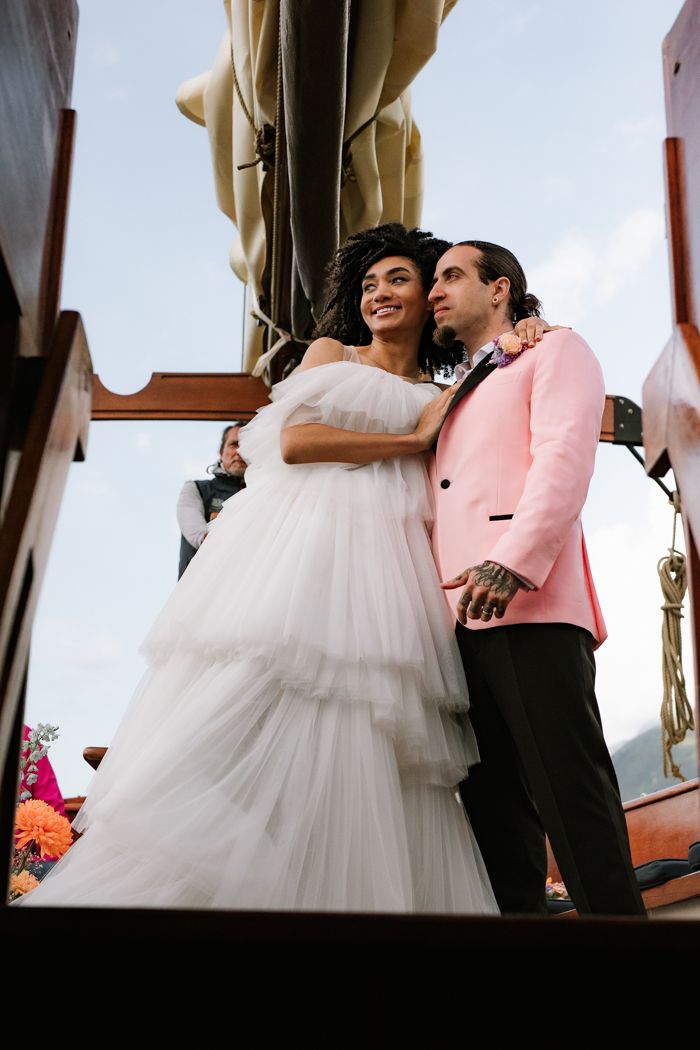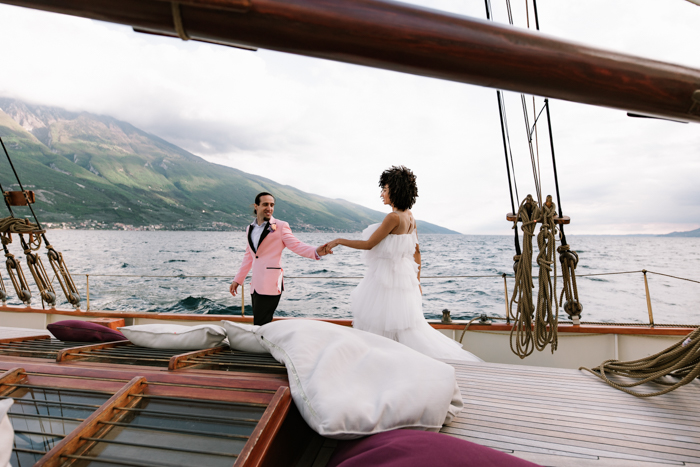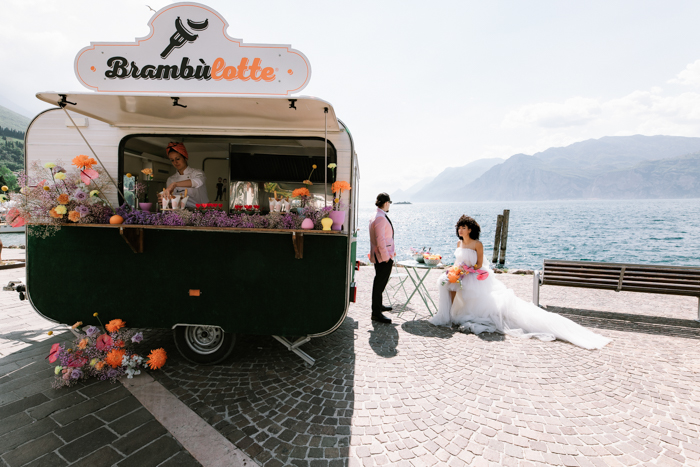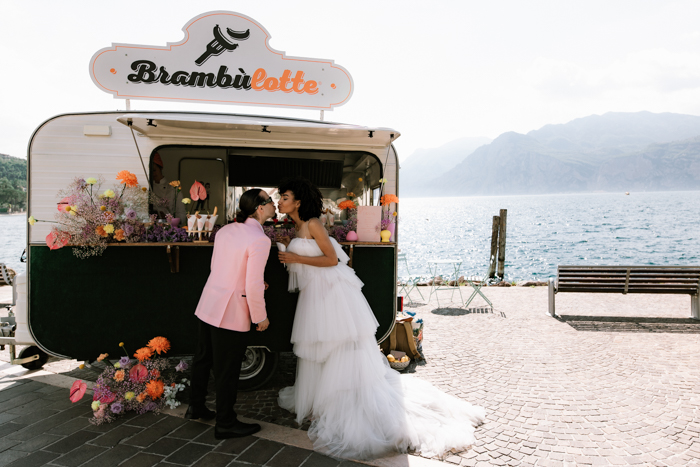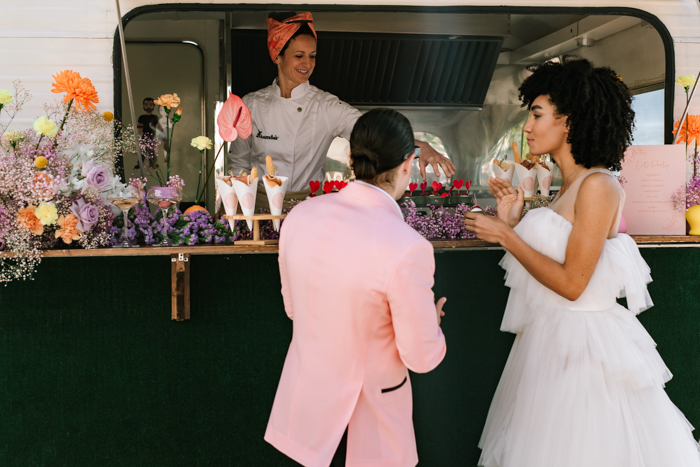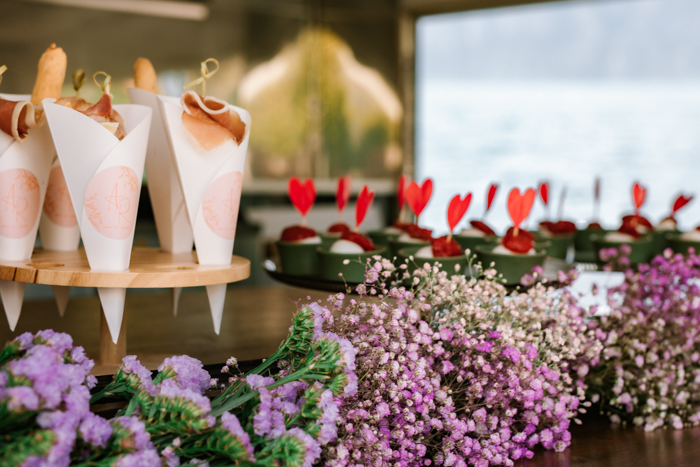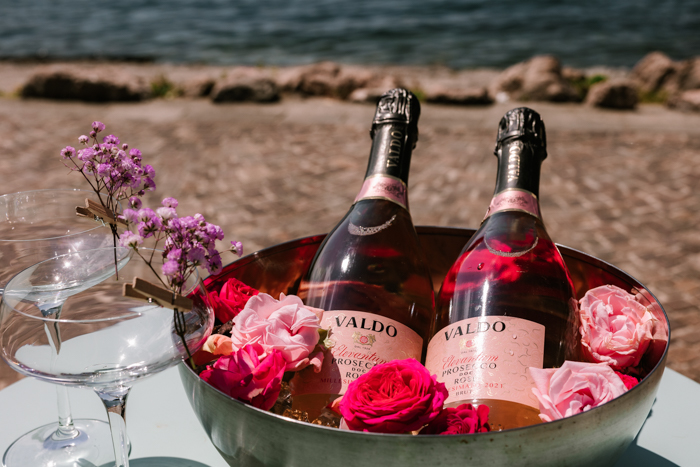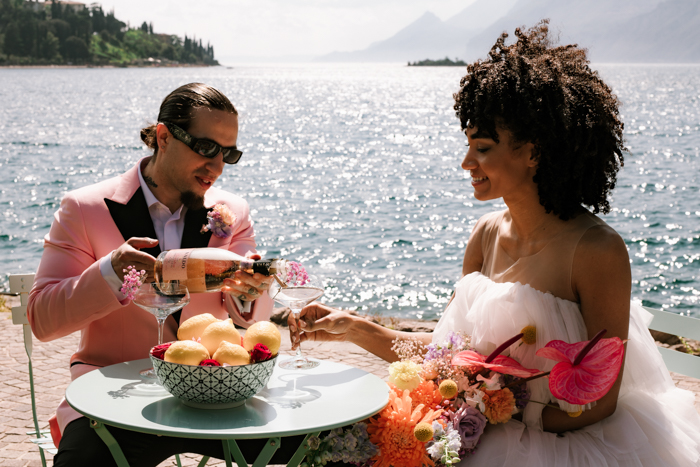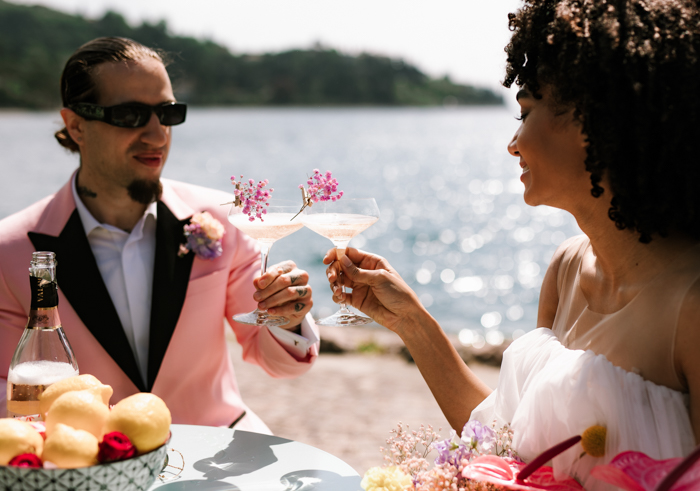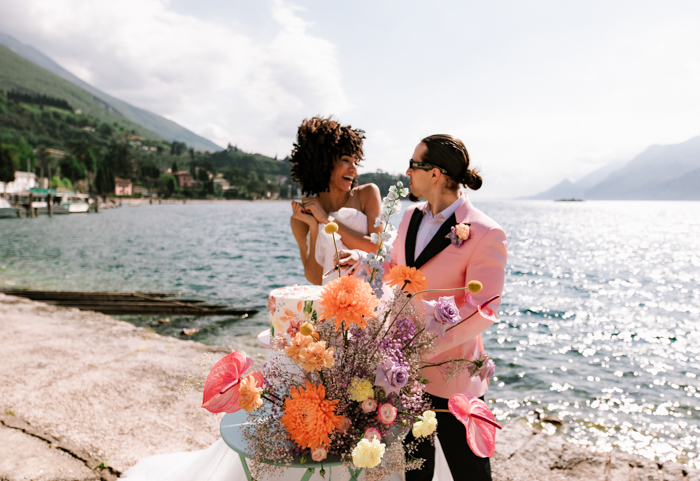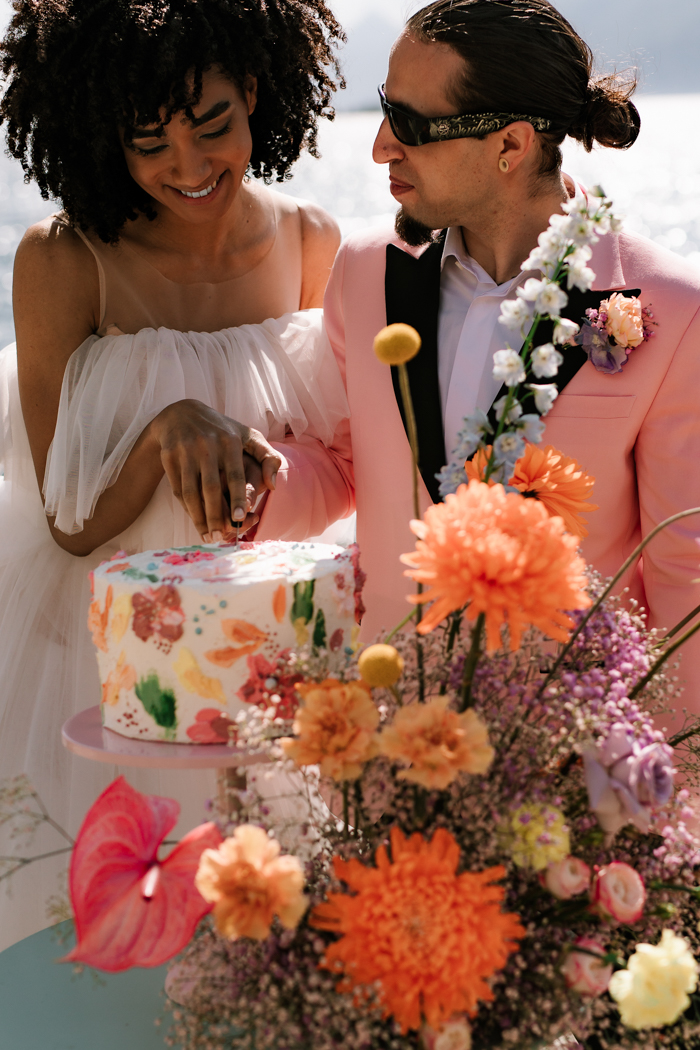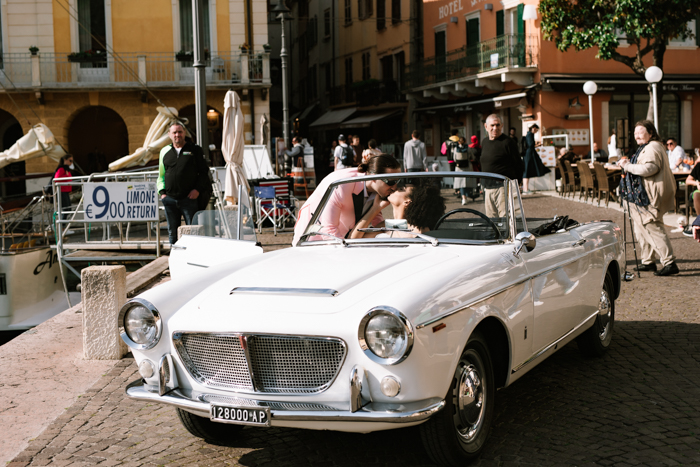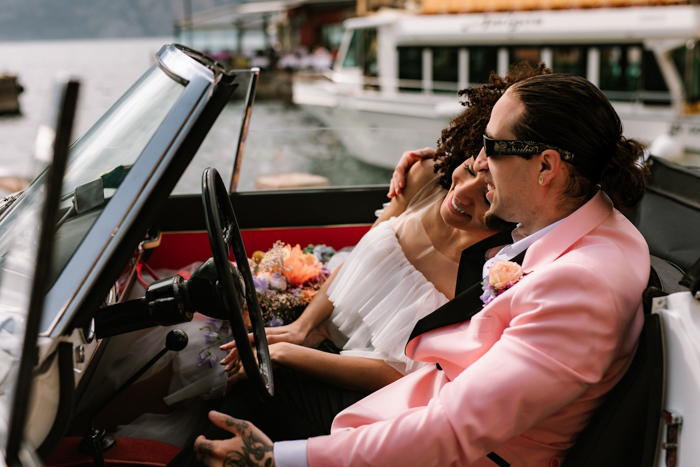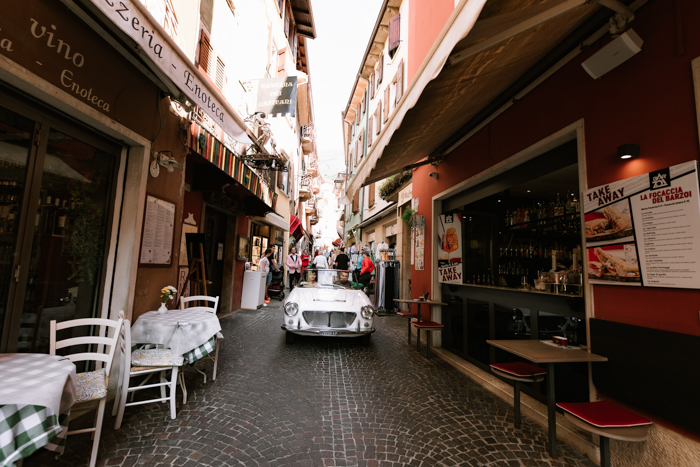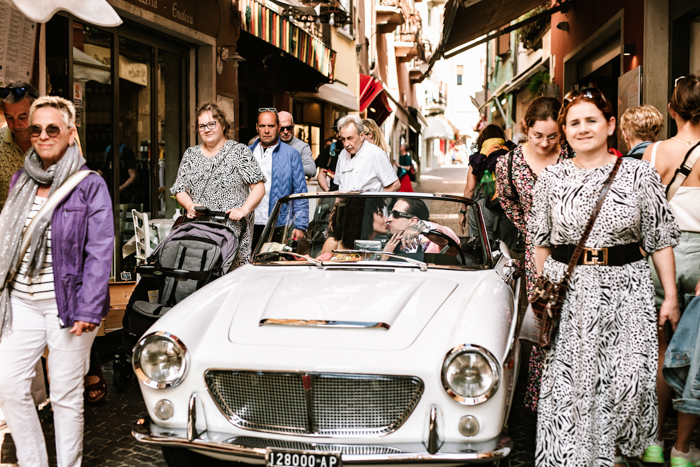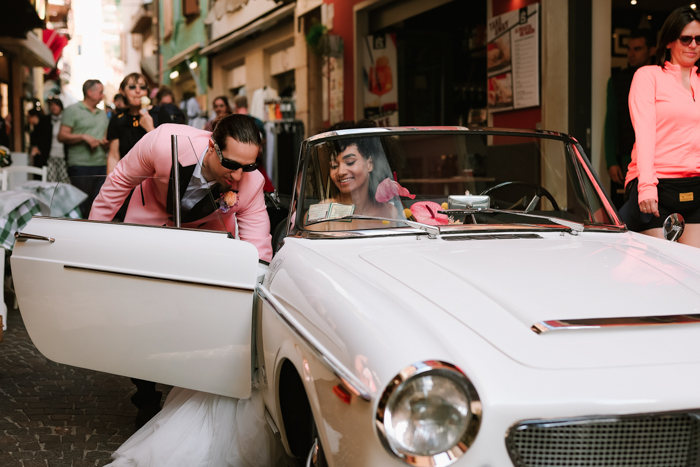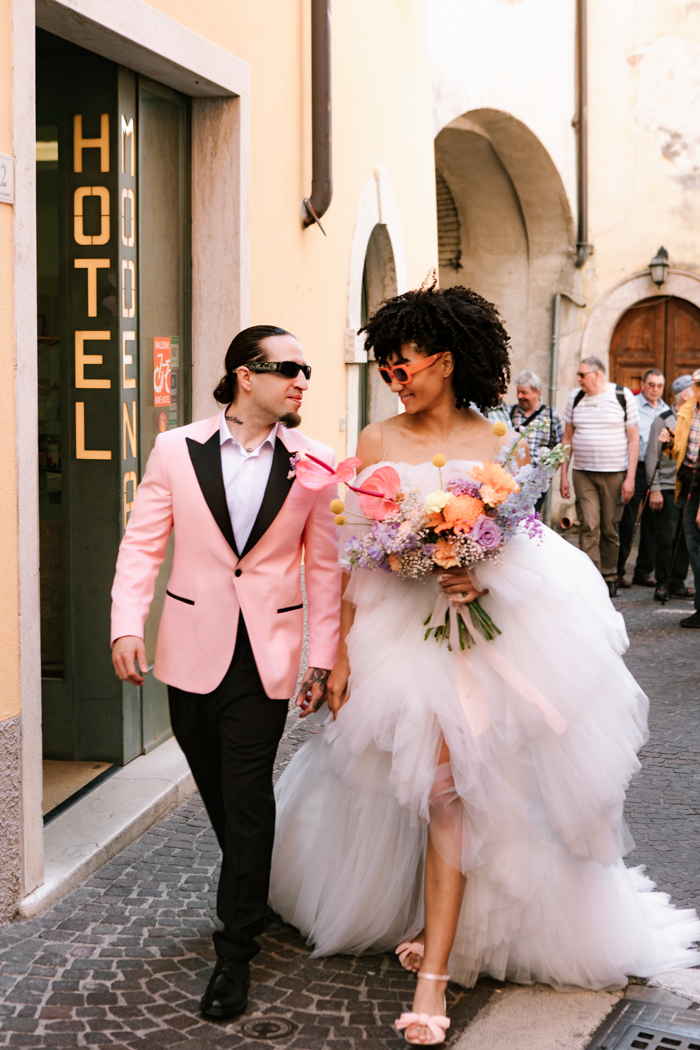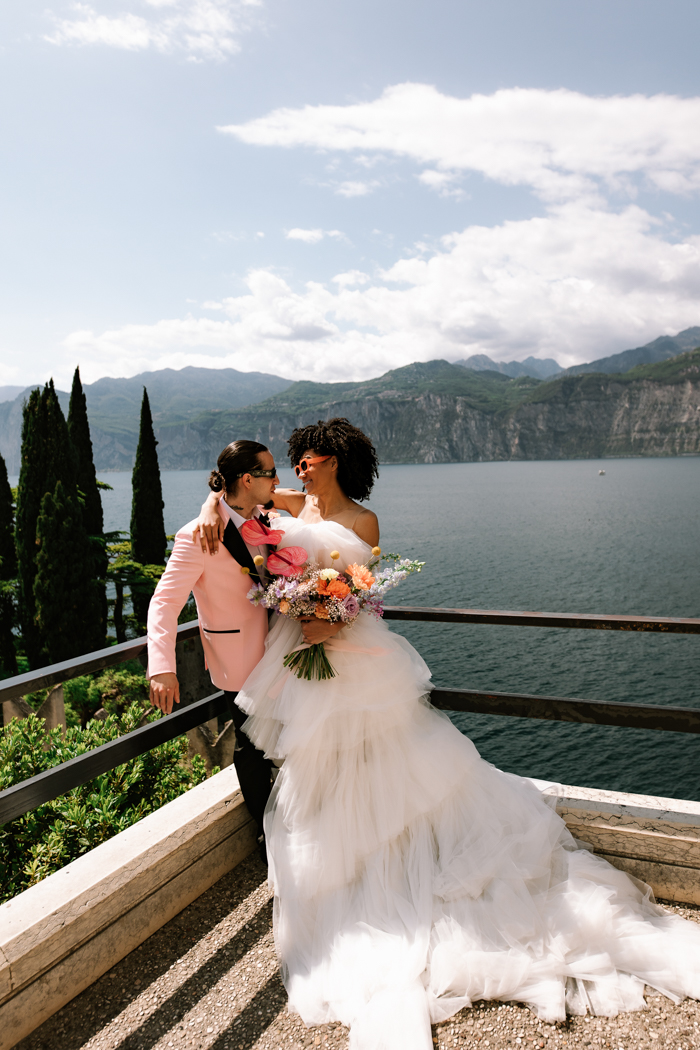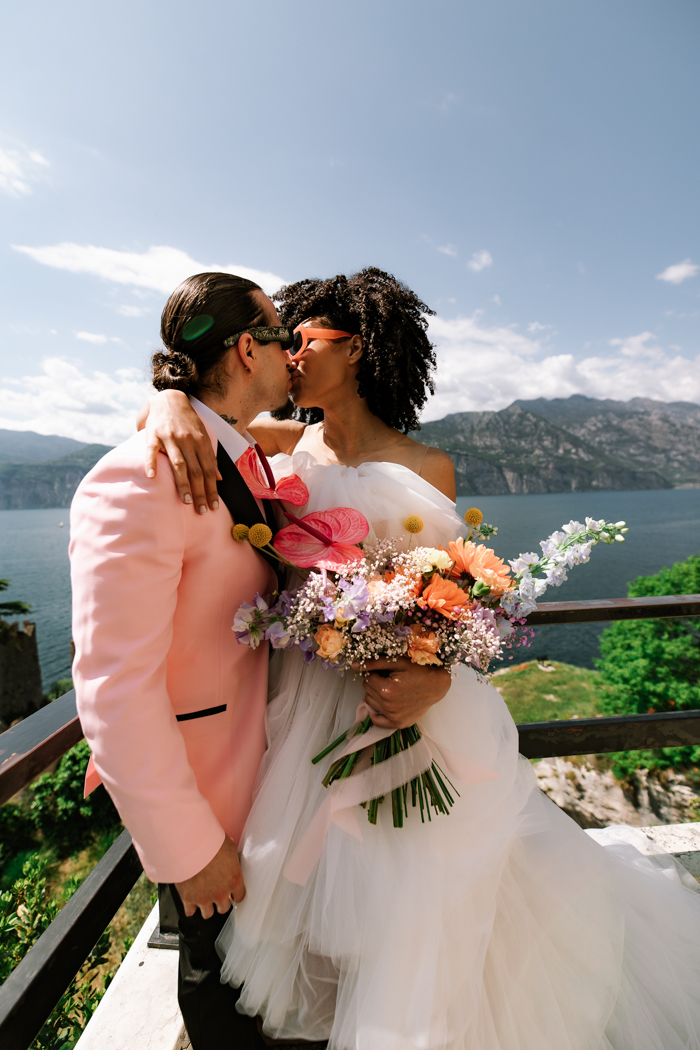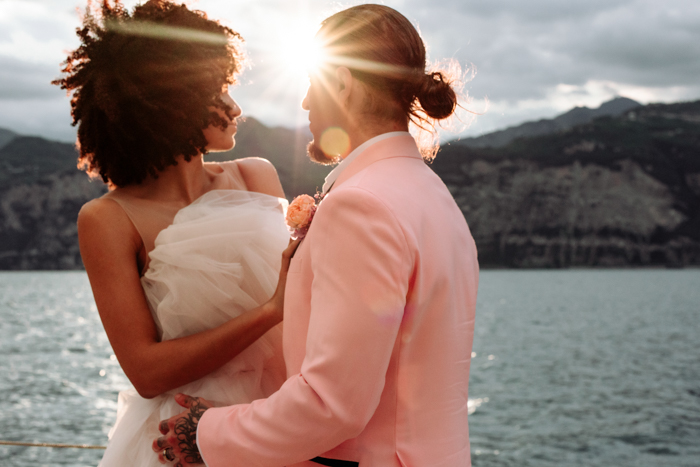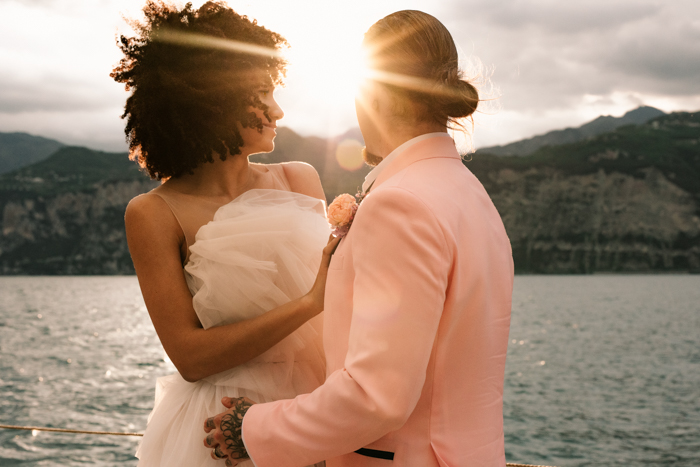 Congratulations to the talented team of vendors that put together this bright Garda Lake elopement, complete with a romantic boat ride. And, of course, many thanks to Patricia Lynch for capturing and sharing all the details that'll have couples dreaming of an Italian destination celebration.
The right setting sets the stage for your big day, whether it's a mountaintop, beach, or cityscape. With an intimate elopement, you have the freedom to curate an experience that's uniquely tailored to your love and commitment. And if you're not sure where to begin, our elopement planning and budget guides are great resources to guide you on your journey to "I do."