With breathtaking views from the terrace at Eremo Gaudio Hotel, exploring the sweet town of Varenna, and a boat ride on Lake Como, there's nothing more picture-perfect than Amanda and Anthony's Lake Como wedding. Amanda's romantic Lillian West wedding dress goes hand-in-hand with the romance and charm of Italy's streets and waterfront views. Wanting to celebrate with 31 of their closest family and friends, they opted for a week long celebration at Lake Como leading up to the wedding, and ended the wedding night dancing, drinking, and celebrating this new adventure. Photographer From the Daisies joined them in their celebration and was there in capturing all the sweet and joyous moments of the day.
The Couple:
Amanda and Anthony
The Wedding:
Eremo Gaudio Hotel, Lake Como, Italy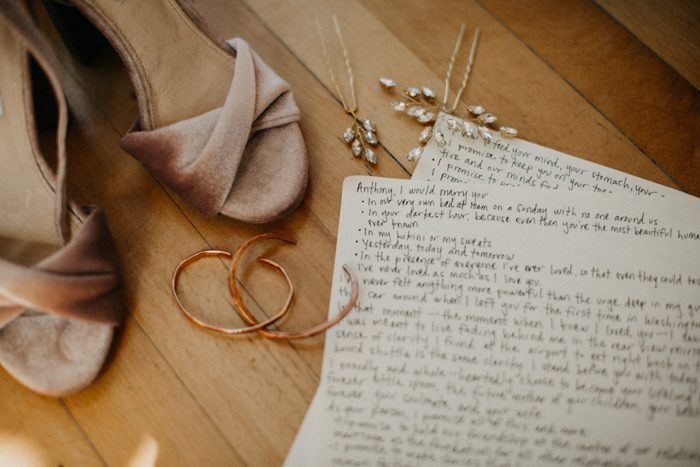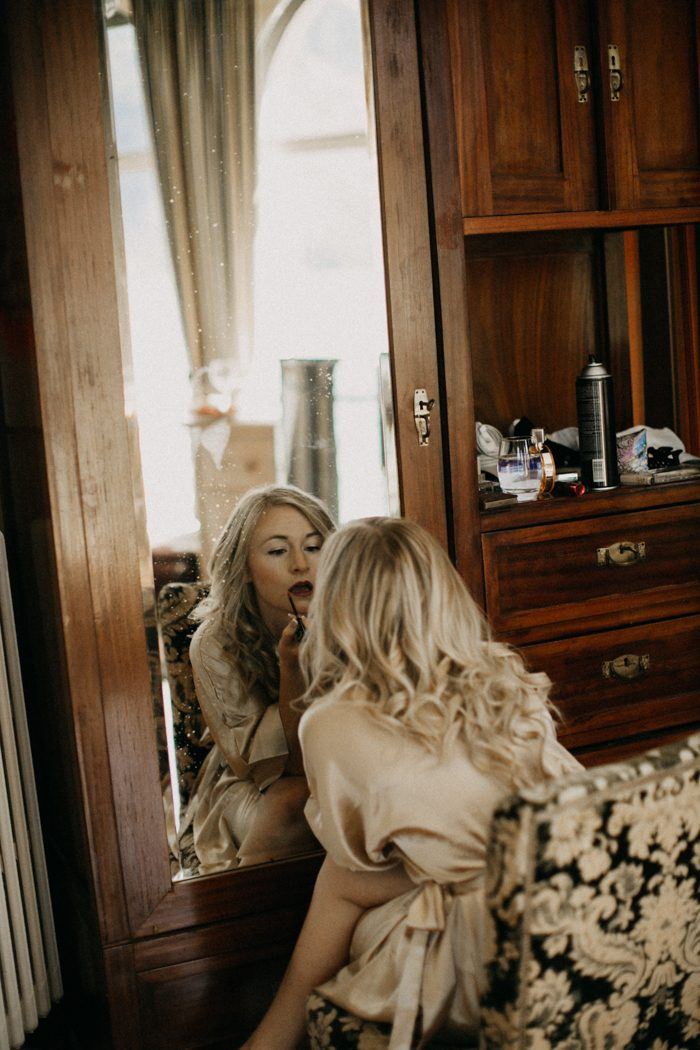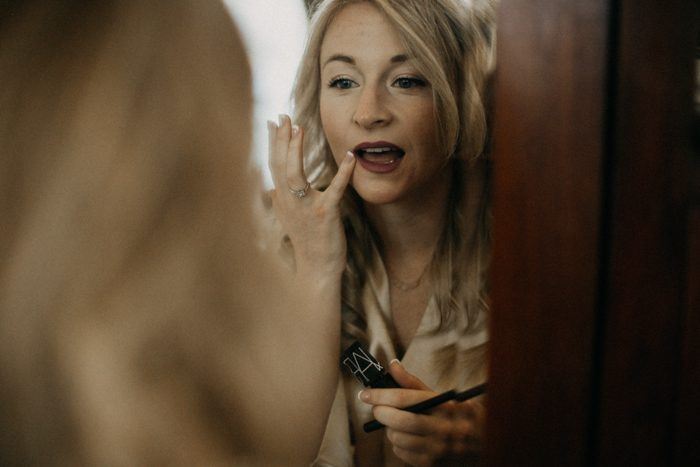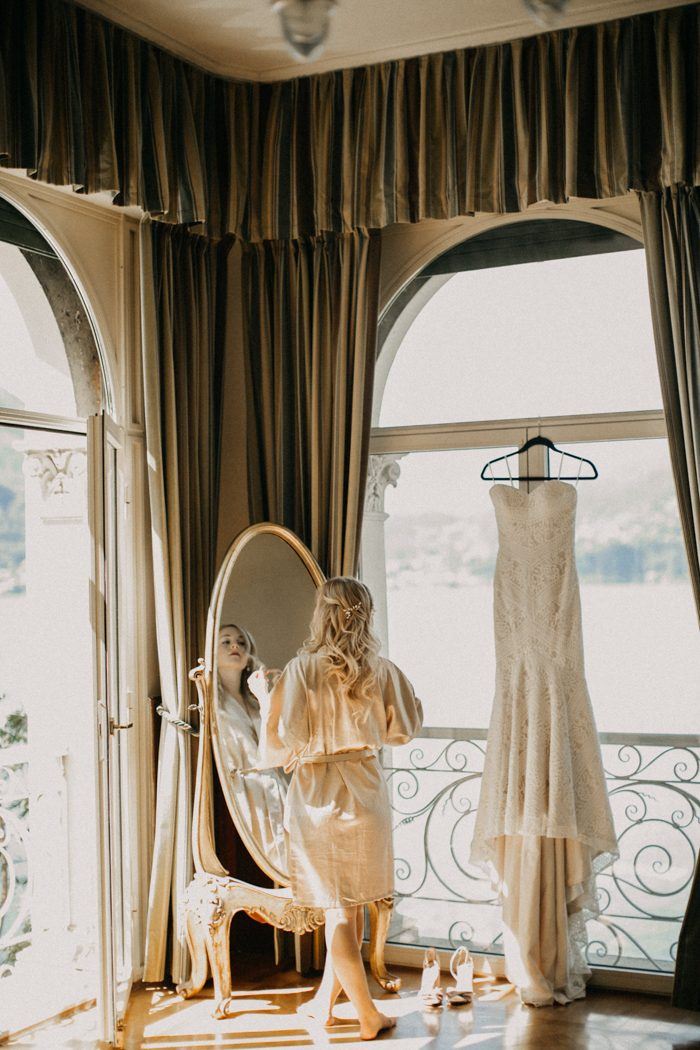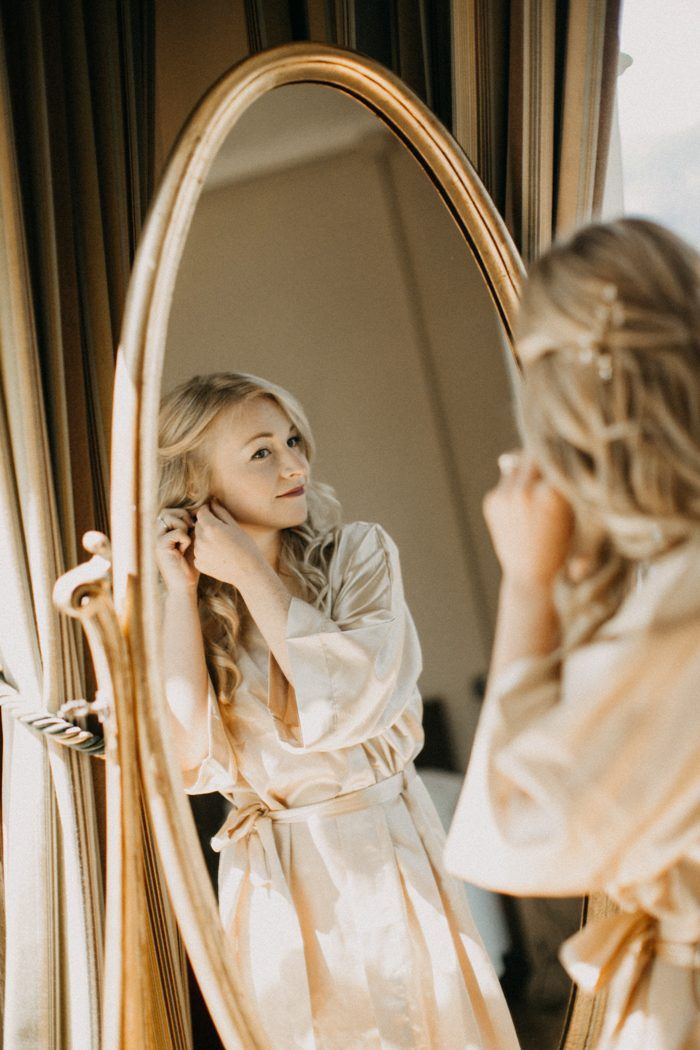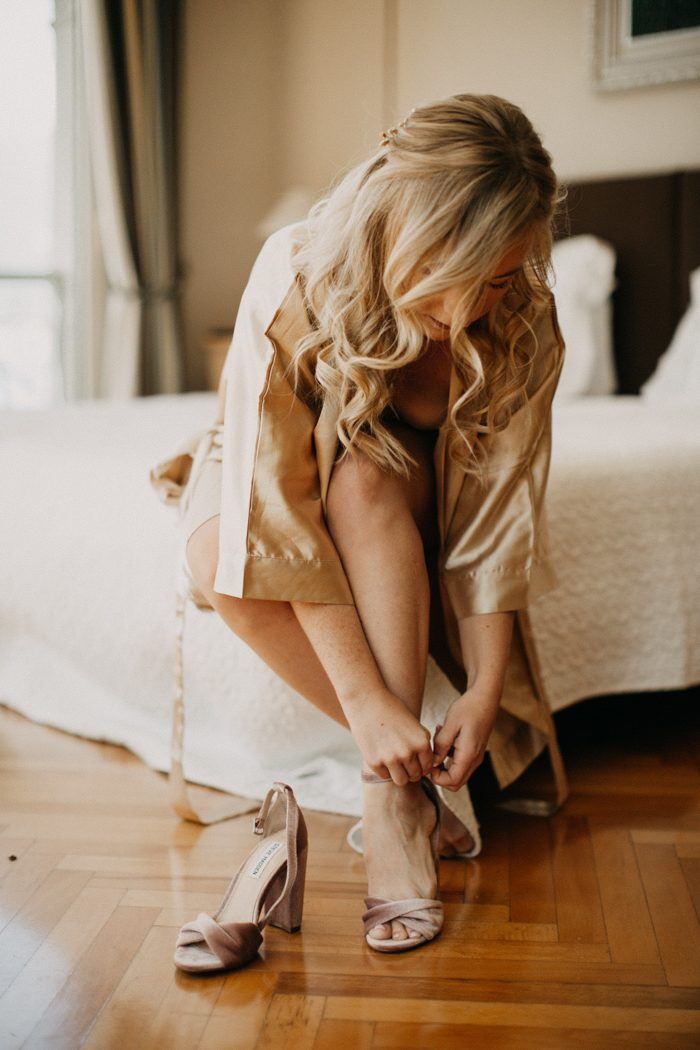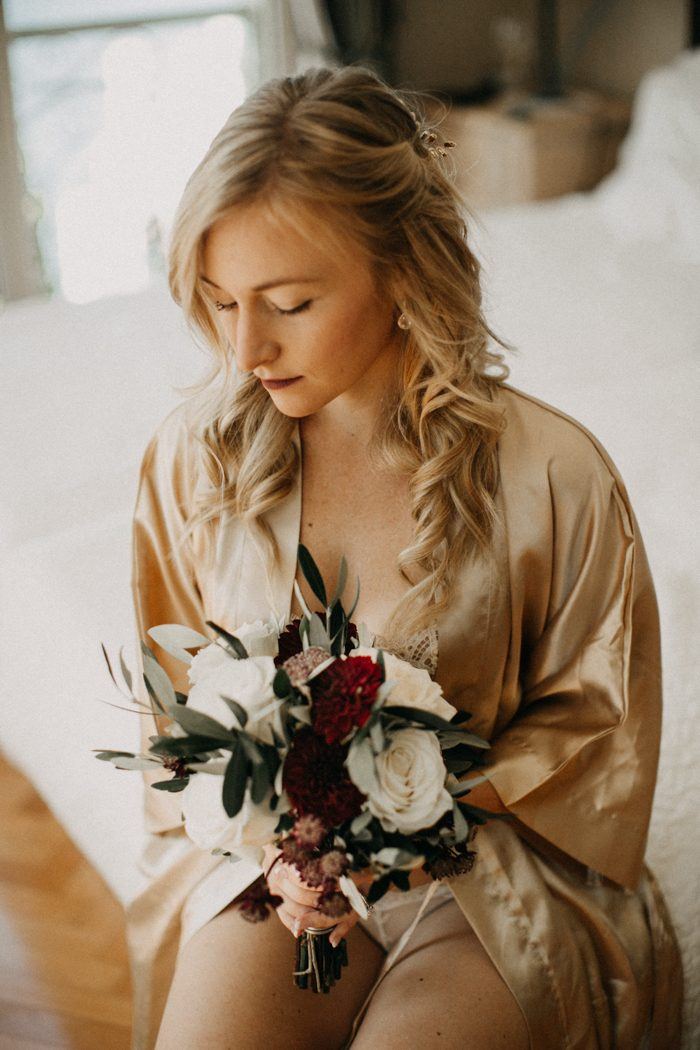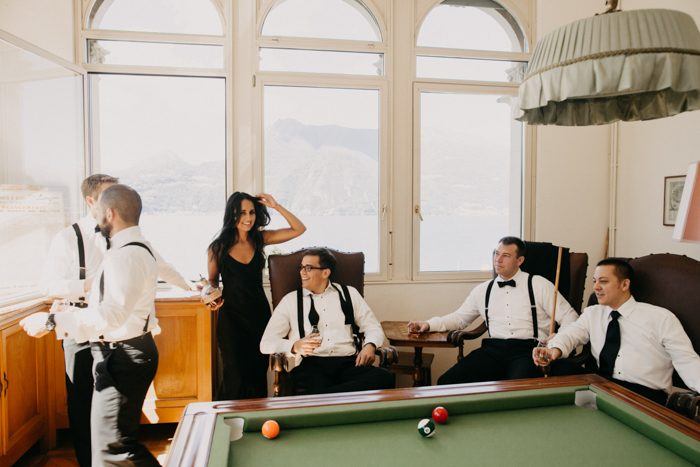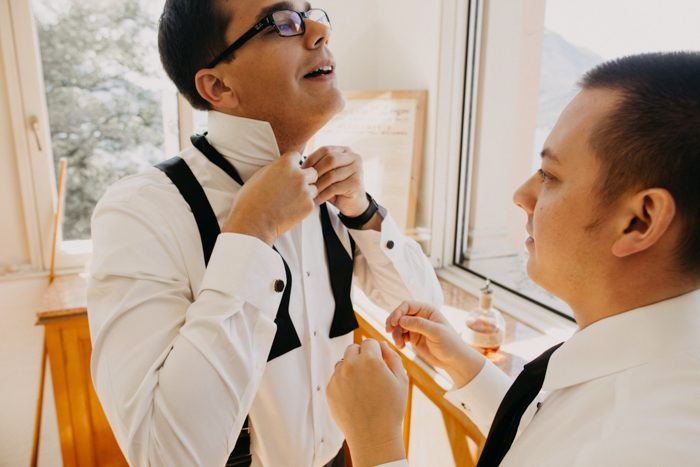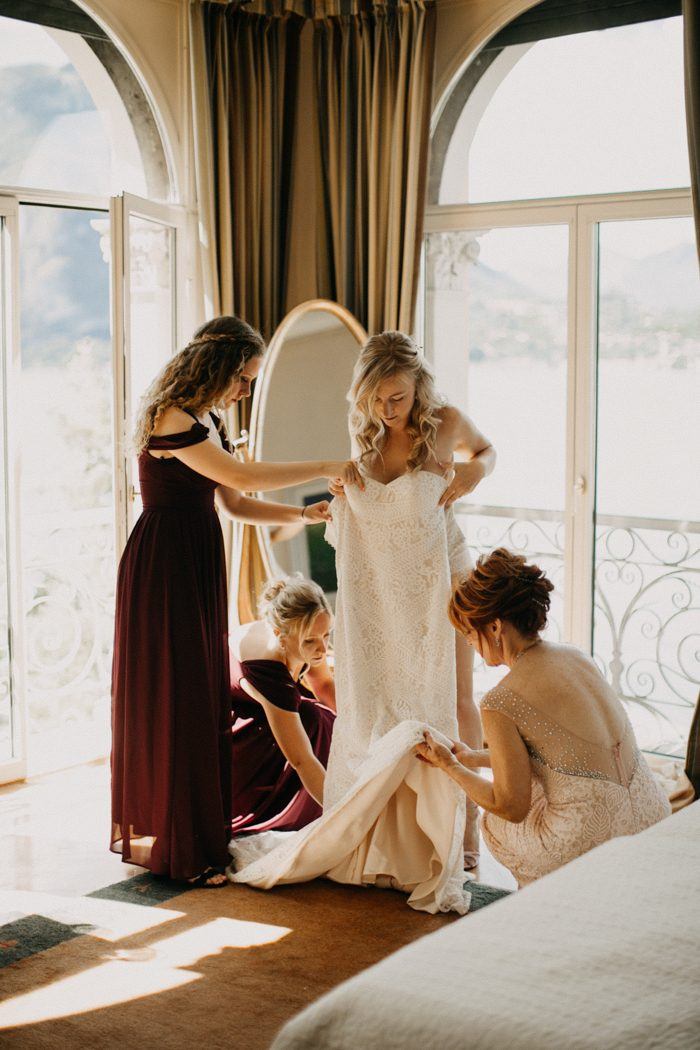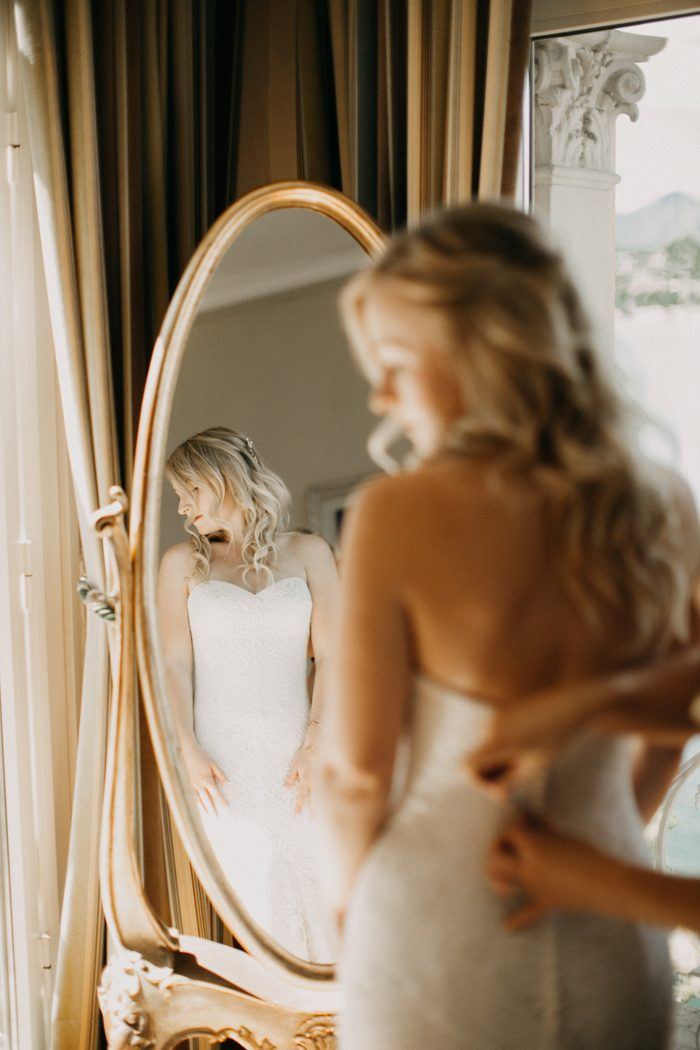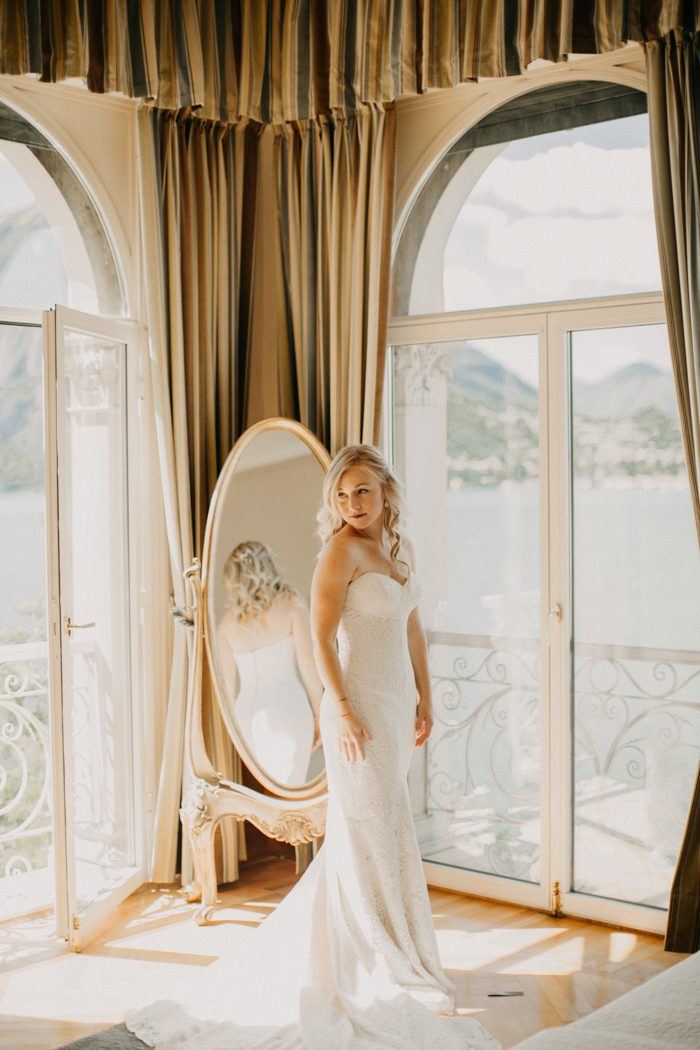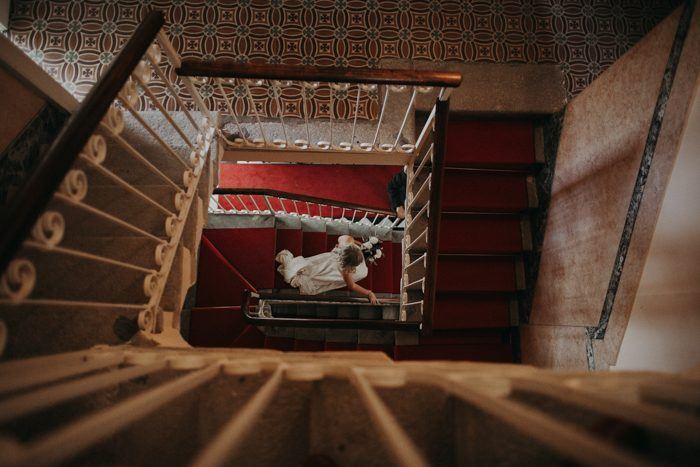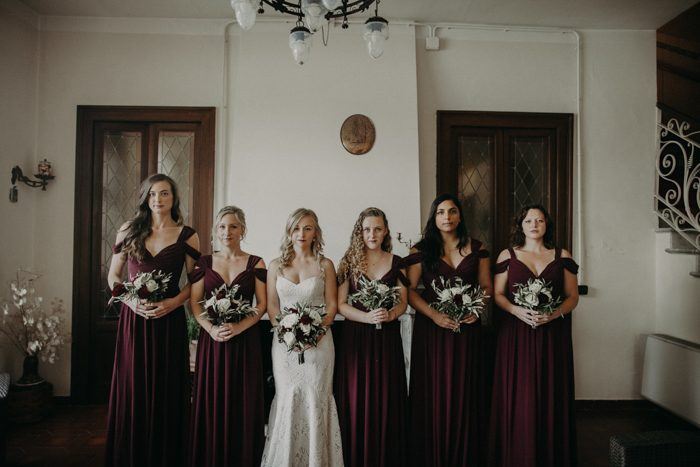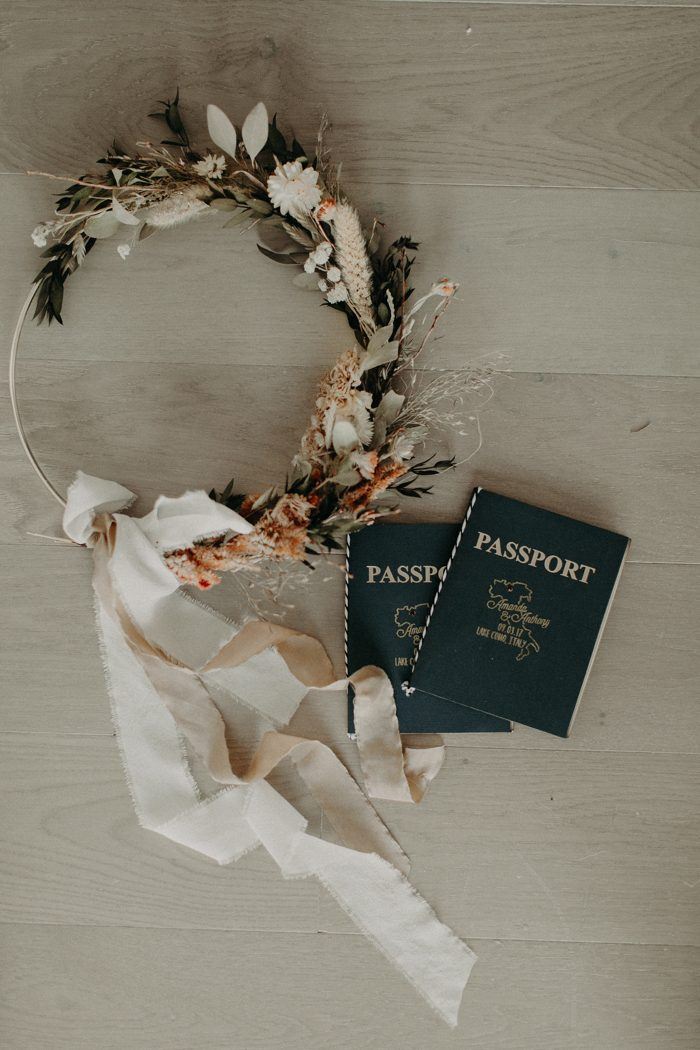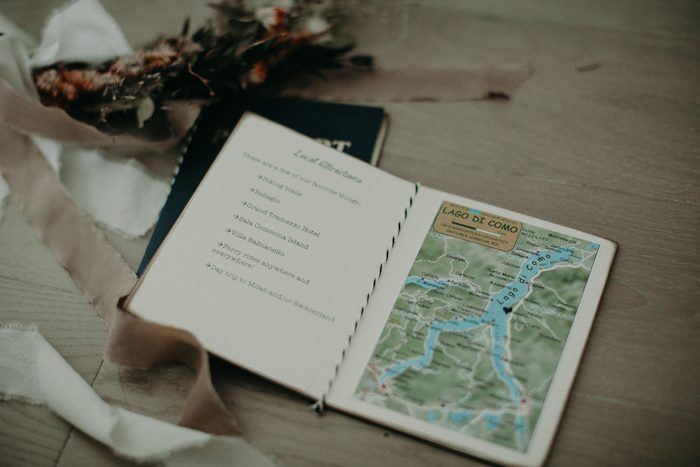 When we first started planning our Italian wedding, we weren't sure if we could pull it off. But we changed our thinking to be in a world of "yes" because that's how we live our daily lives and that mindset shift made it all possible. Try not to let the distance of a destination wedding and the worry about people saying no be a hindrance. More will come than you can imagine and actually, they will thank you for giving them the opportunity to vacation in a beautiful place and share in your intimate wedding experience and the celebration of your love.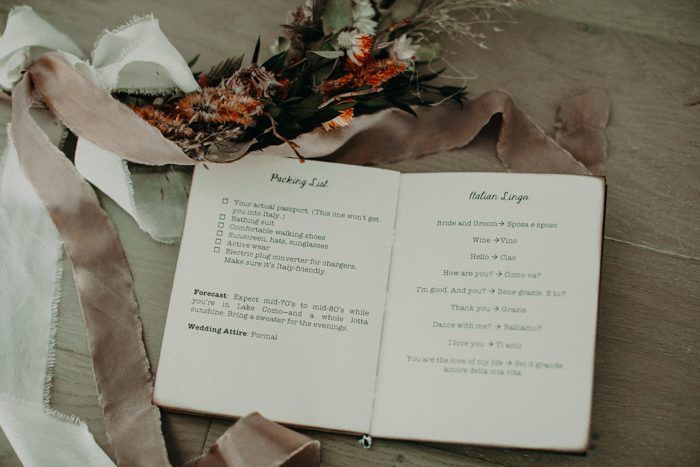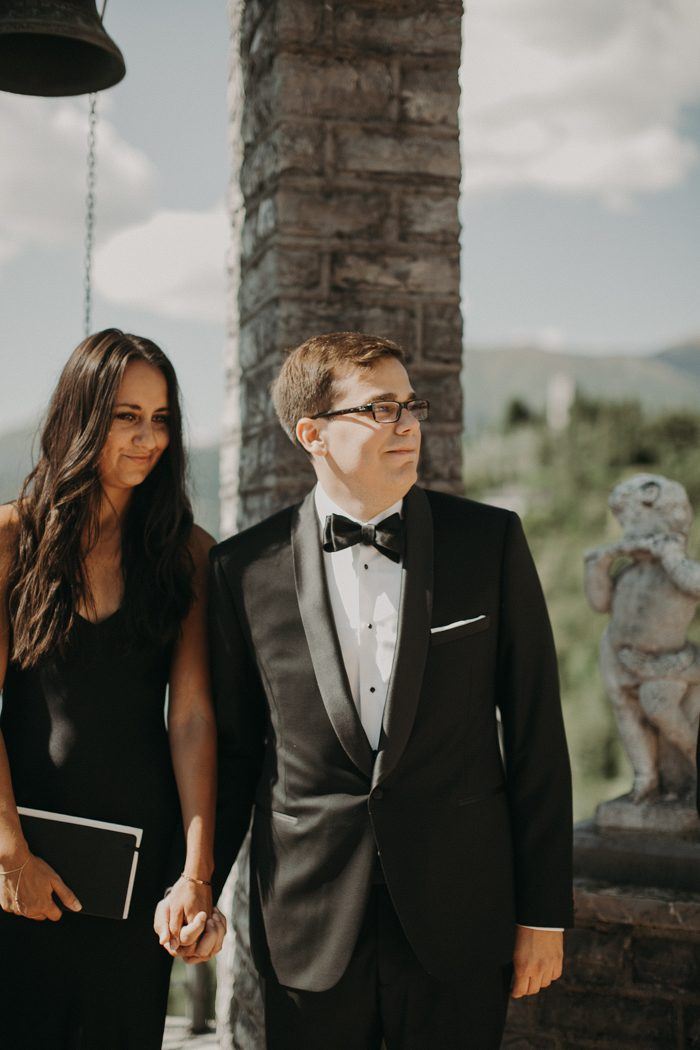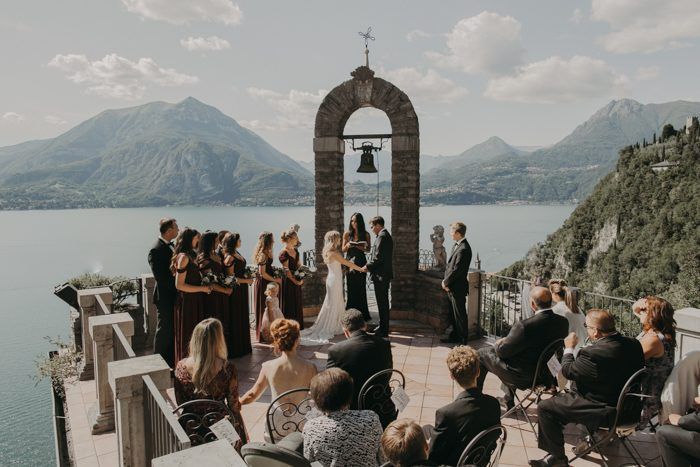 We visited the terrace on our wedding planning trip to Como and knew immediately it would be the place we'd say, "I do." Villa Cipressi with its sprawling lakeside gardens offered a delicious six-course meal that still makes our mouth water just thinking about it. Finally, we stuck to our roots and reserved a dive bar, Bar Orso, for late night dancing and open bar.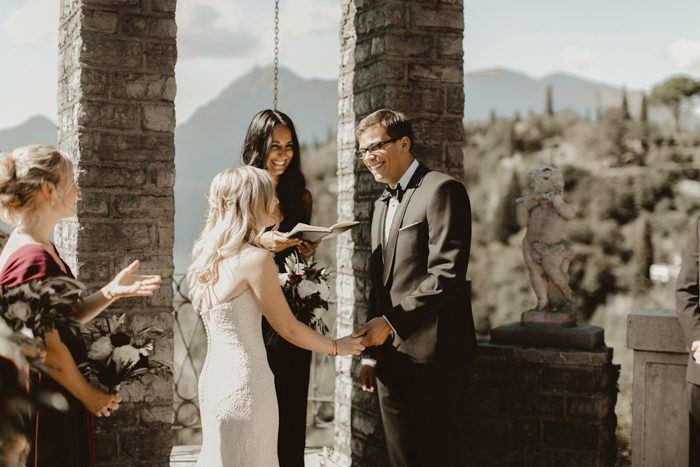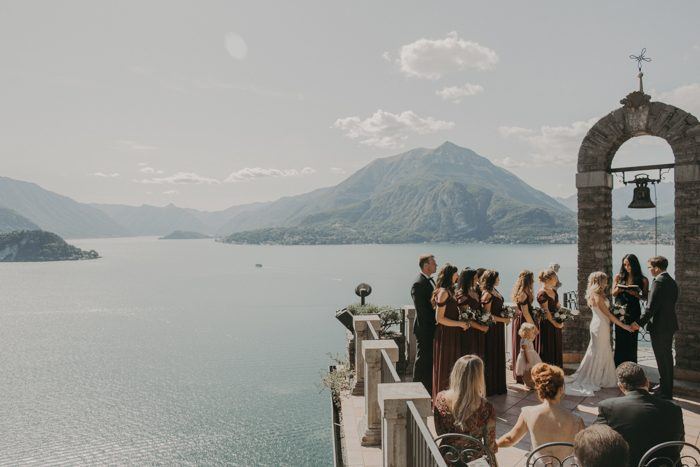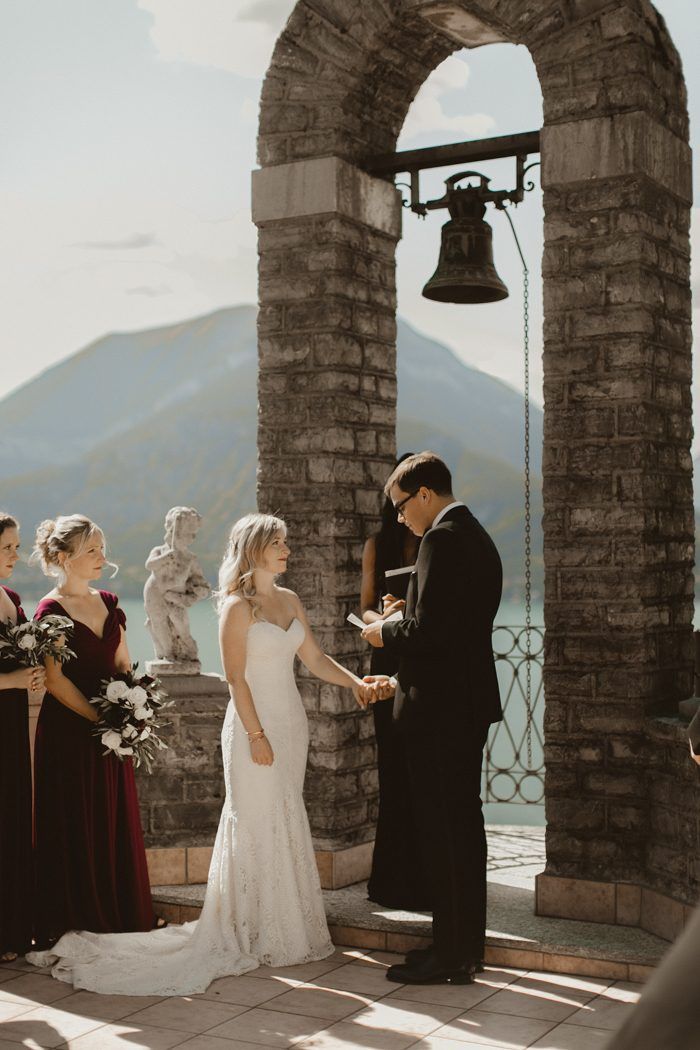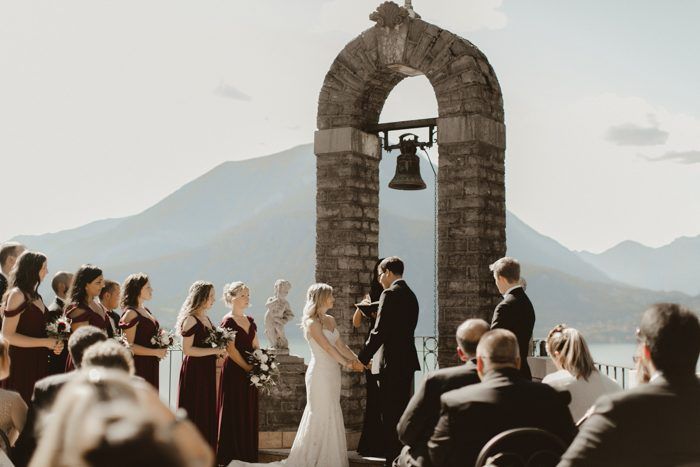 We were really intentional about each person we invited to the wedding. During the ceremony, we asked each guest to stand, one at a time, while we asked for a blessing of something we admire most about that person. 31 blessings later, we know our marriage will be enriched with everything we need to love one another richly and deeply for the rest of our lives.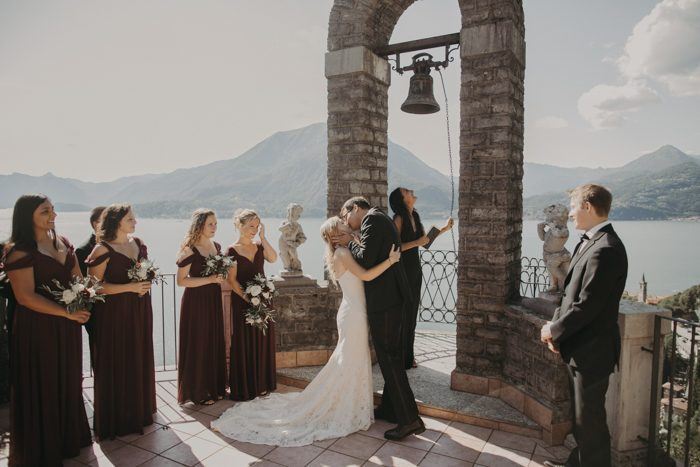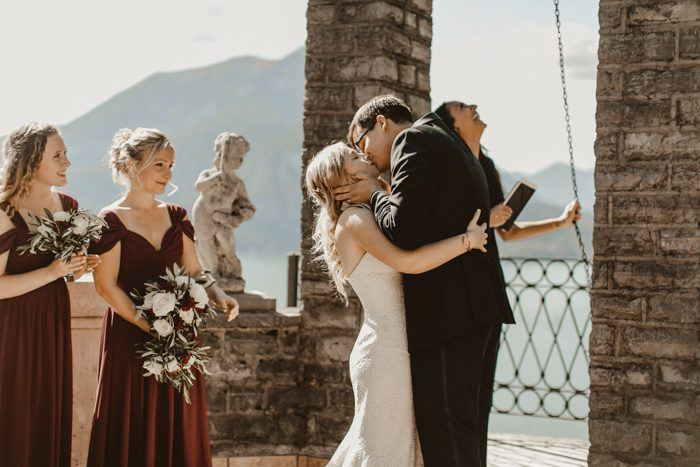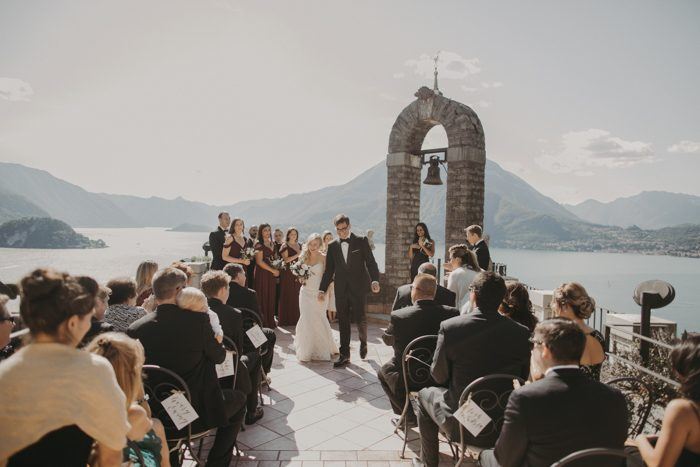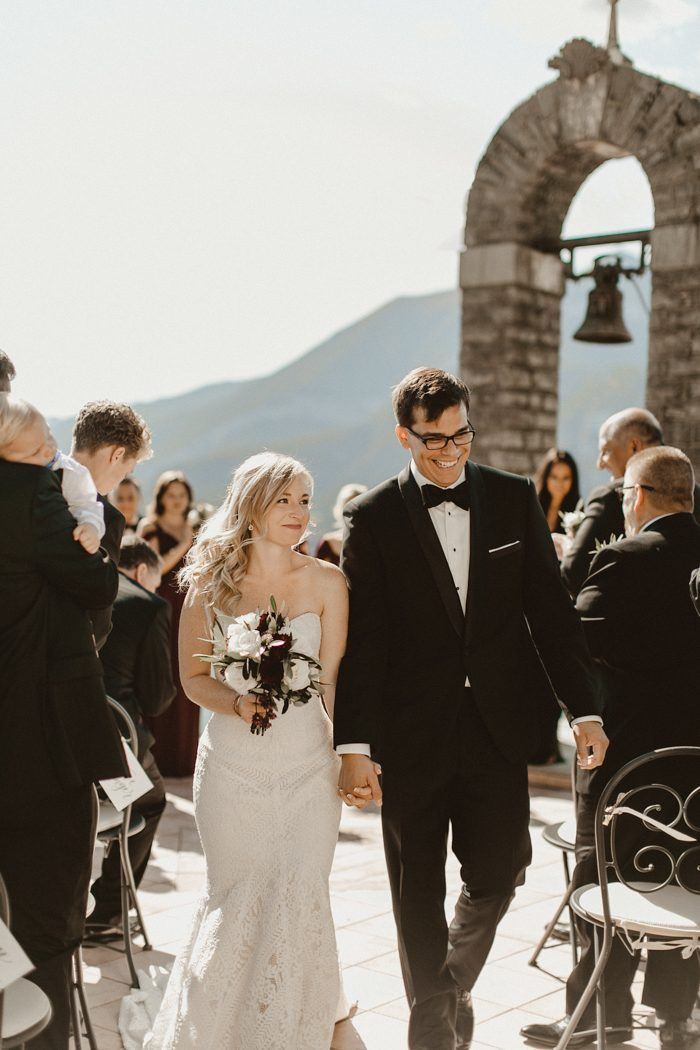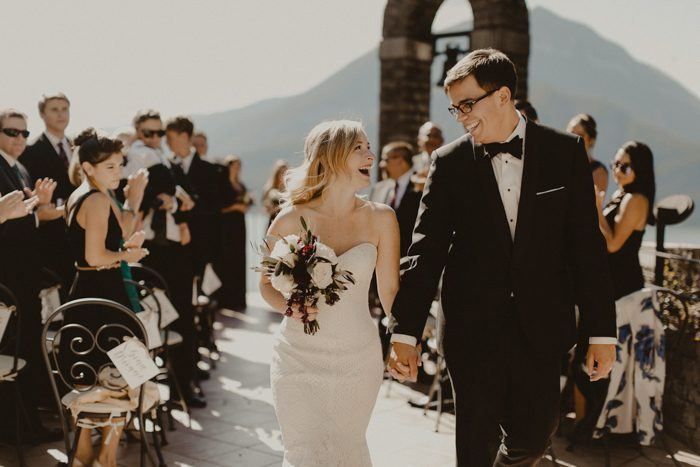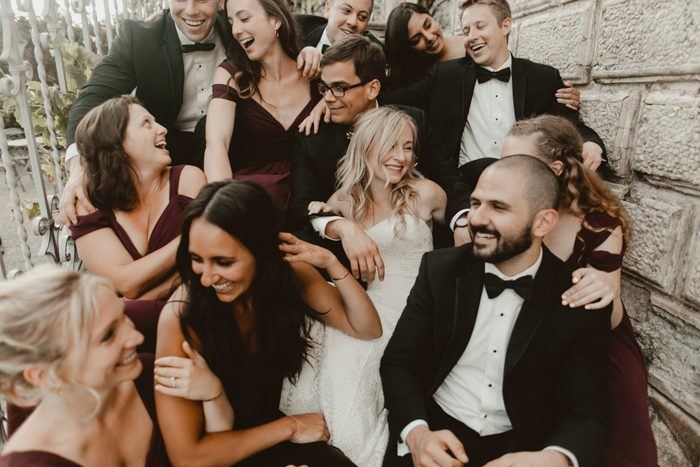 We chose to plan a wedding week instead of a wedding day, and asked our guests to spend a ton of time with us and each other leading up to the big day. We loved bumping into our guests around town and being in walking distance from everything we needed. It felt remote and exclusive, not to mention unbelievably beautiful.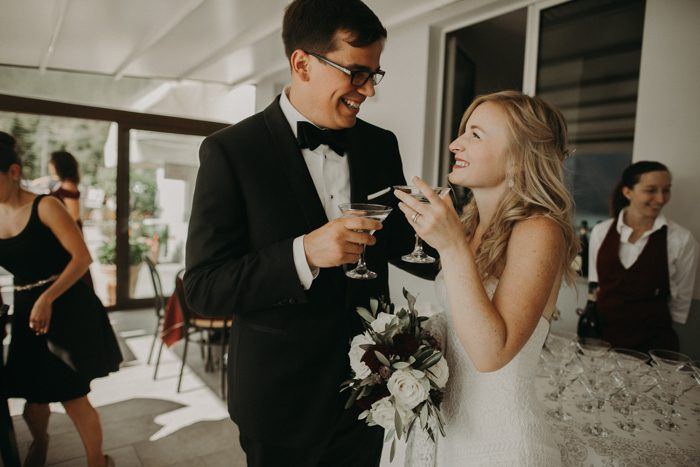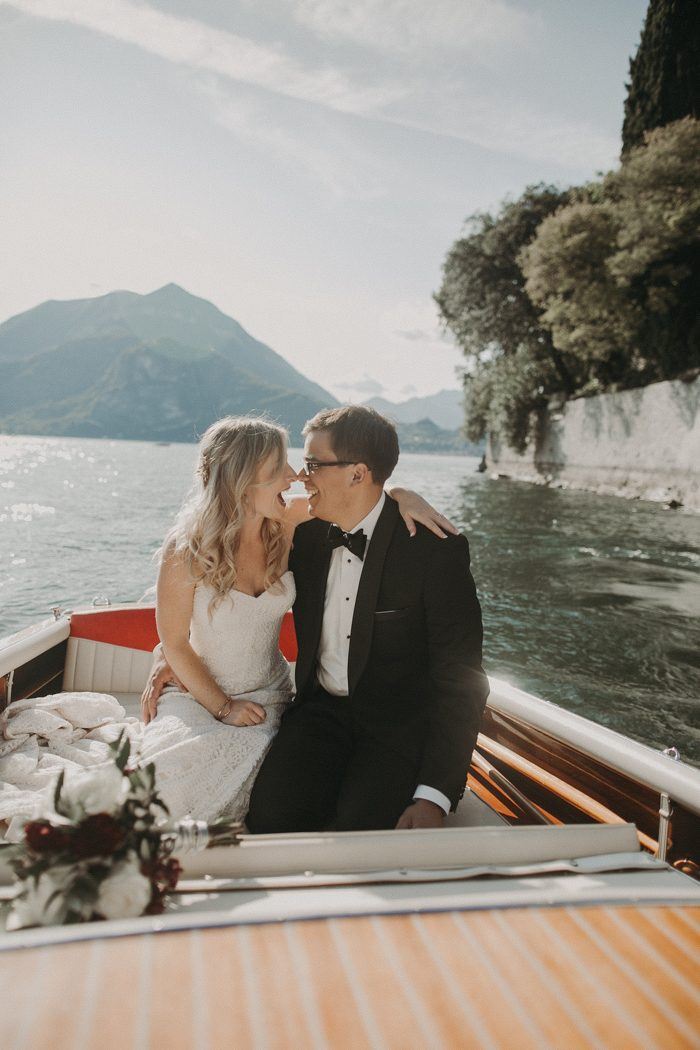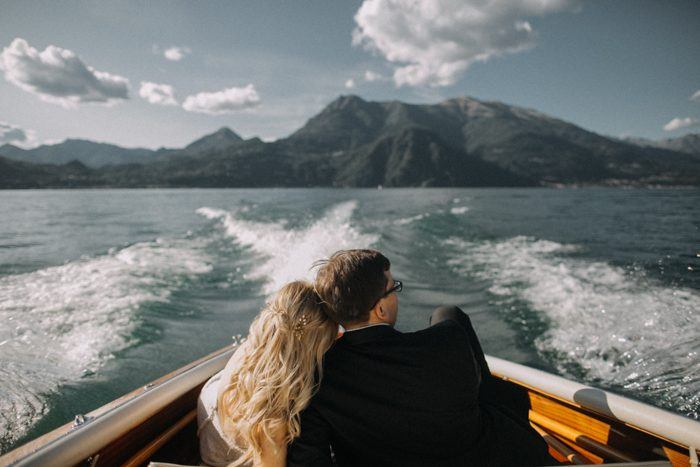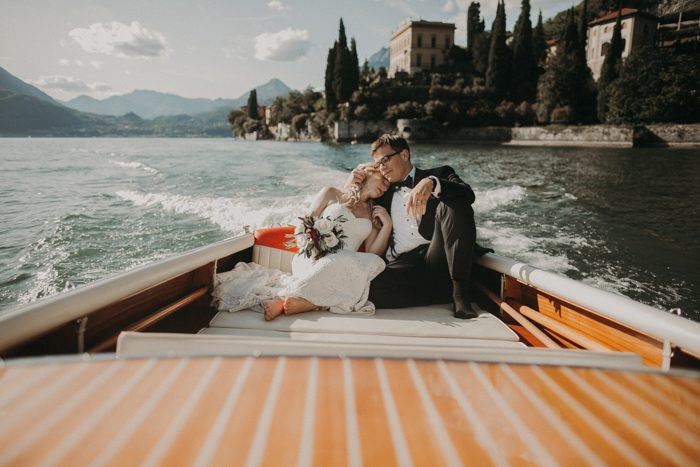 Lake Como was our dream ever since we visited a year before we got engaged. In that magical place, we had our first serious conversation about getting married. The tiny town of Varenna on Lake Como, Italy, presented us with the intimate location we envisioned.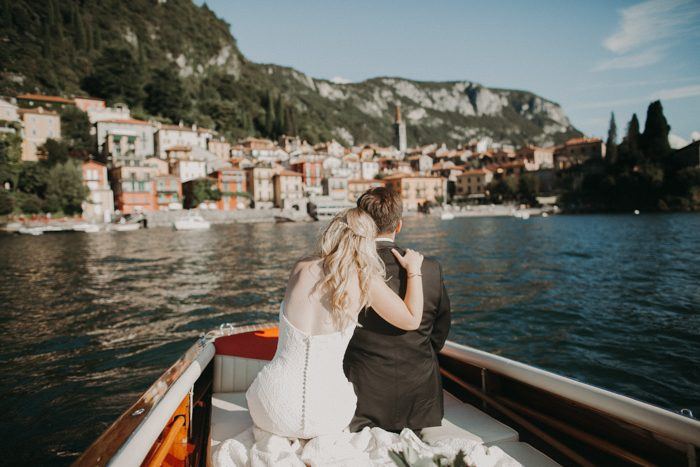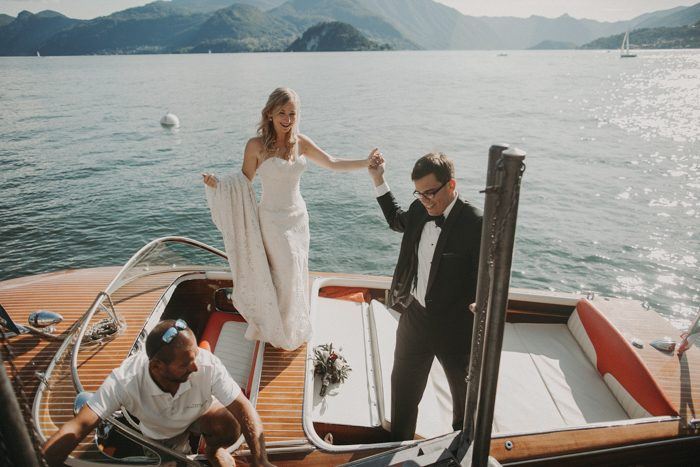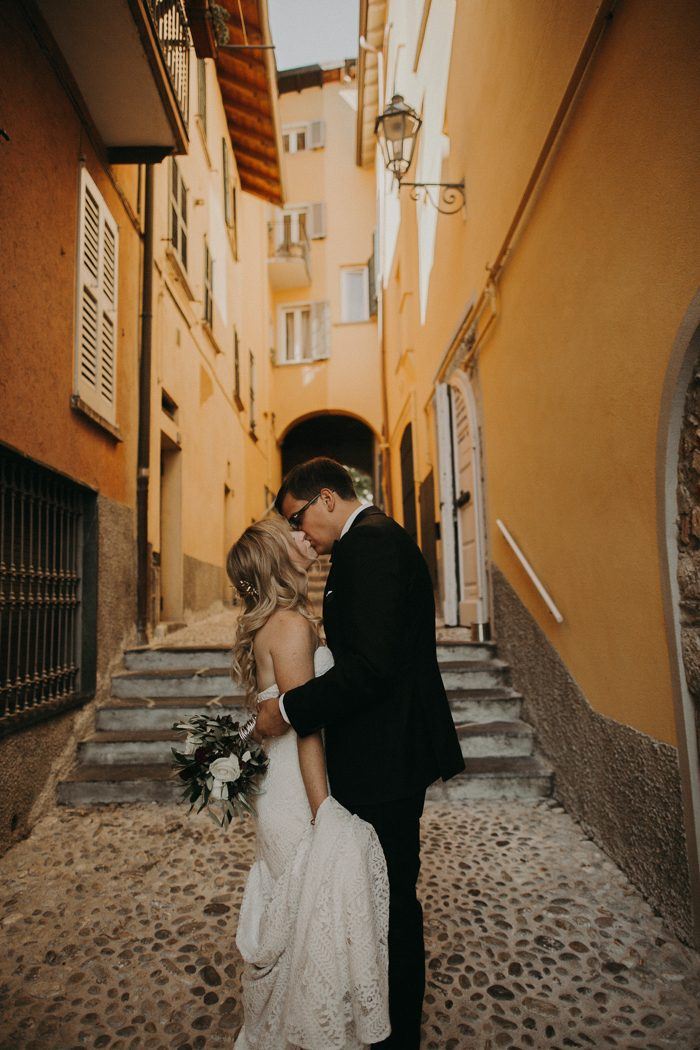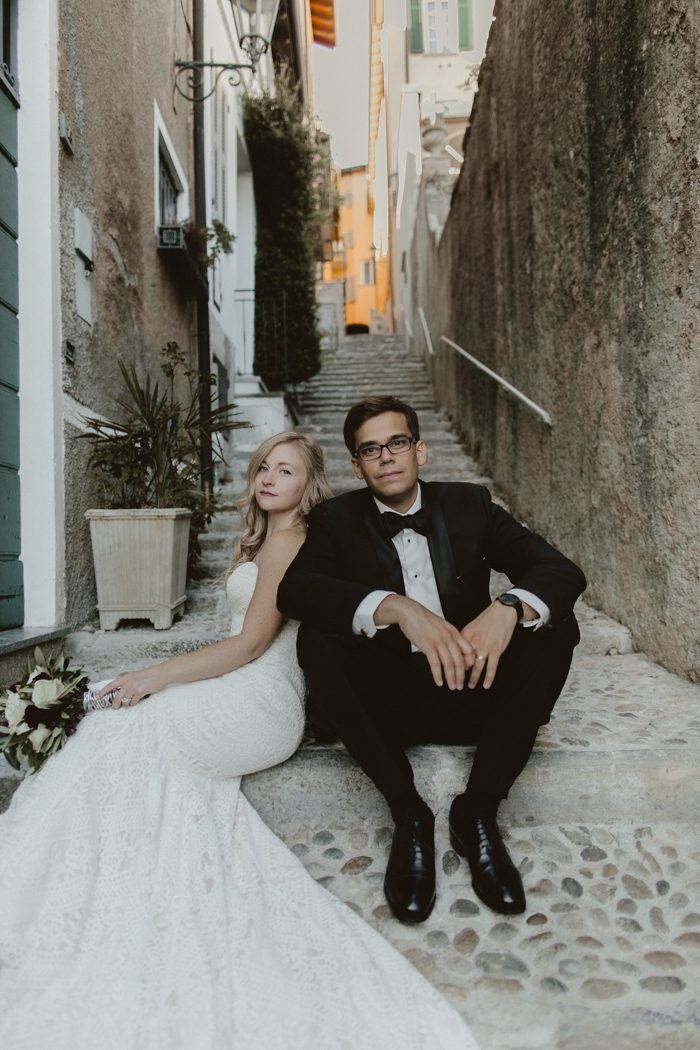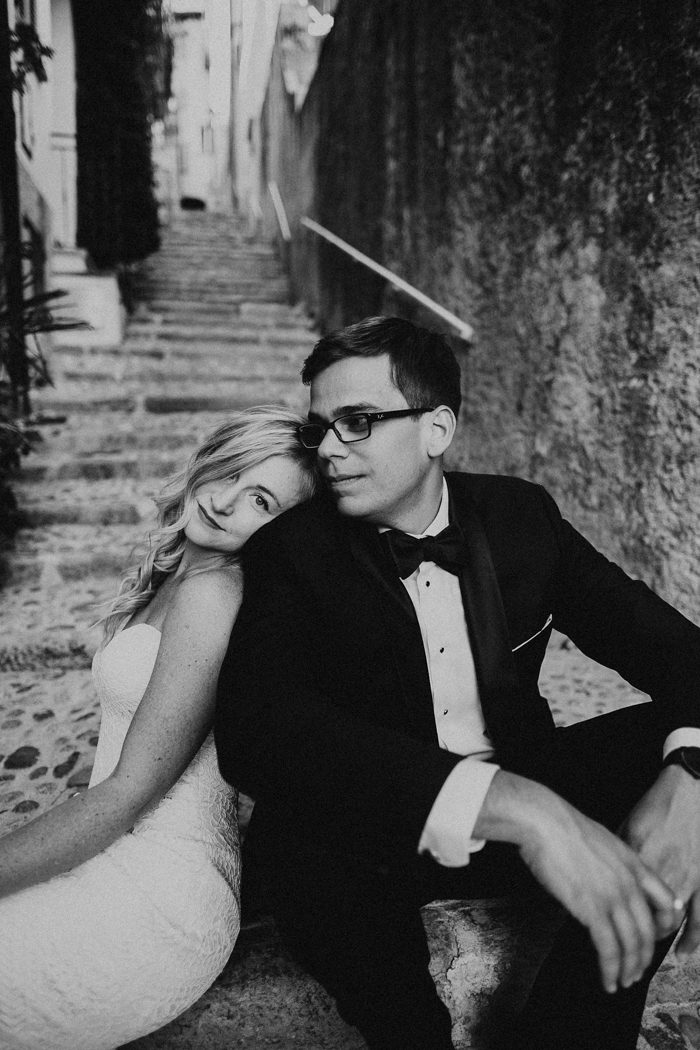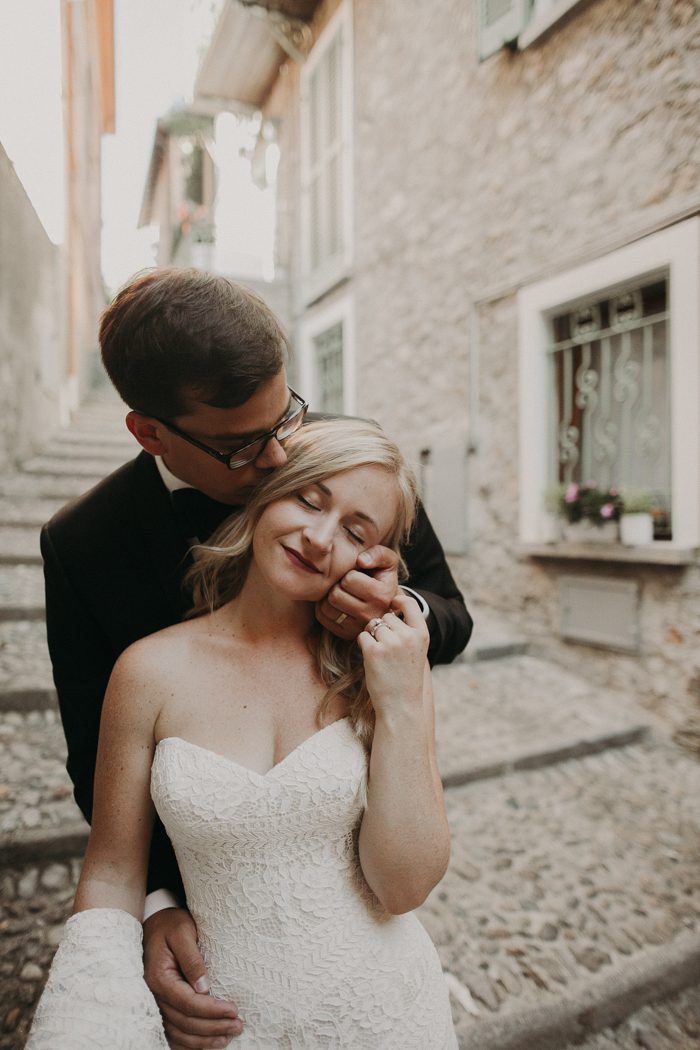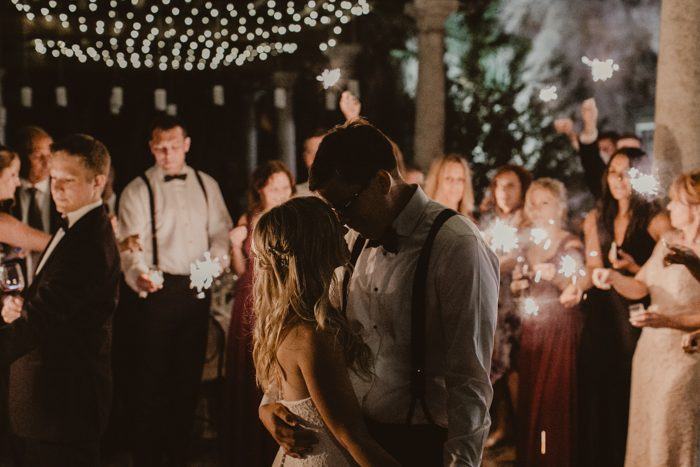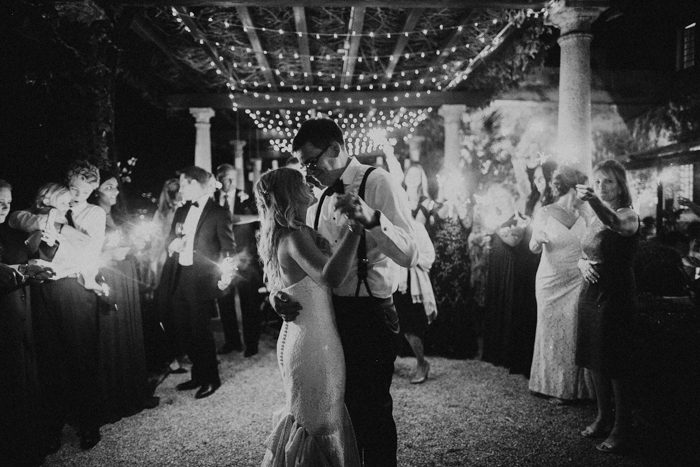 We recommend that you go on your honeymoon immediately after the wedding and go for way too long! It's a once in a lifetime trip that you will never forget and you will need after all the wedding planning. It will also help you let it all sink in and have deep bonding time with your new spouse.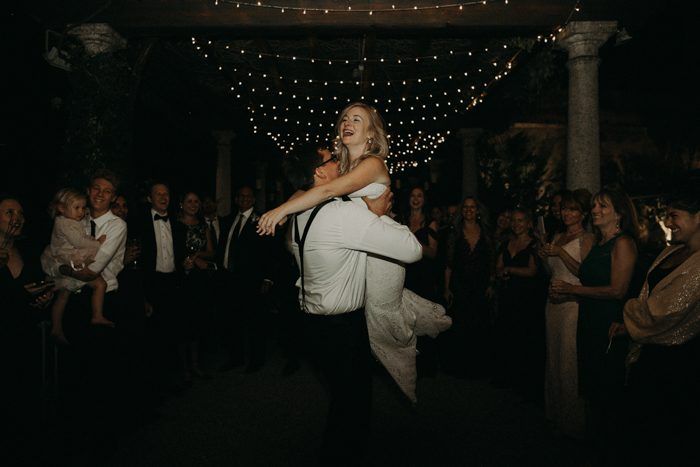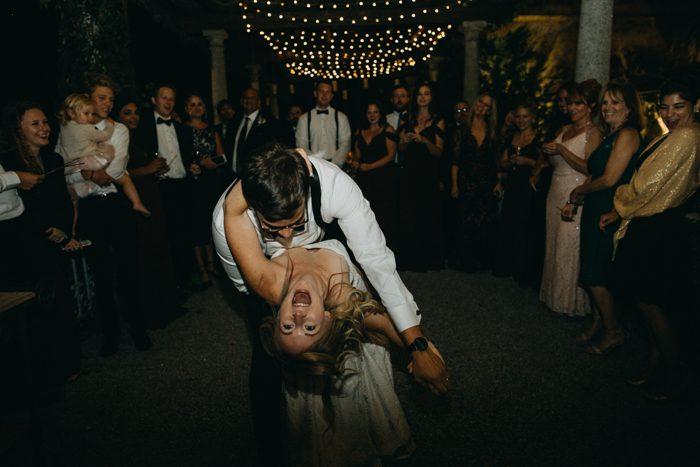 Congratulations to Amanda and Anthony and a big thanks to From the Daisies for sharing their beautiful destination wedding with Junebug! If you loved the dights of this Italian wedding, then feast your eyes on how this Italian countryside elopement in Florence is the epitome of intimate.