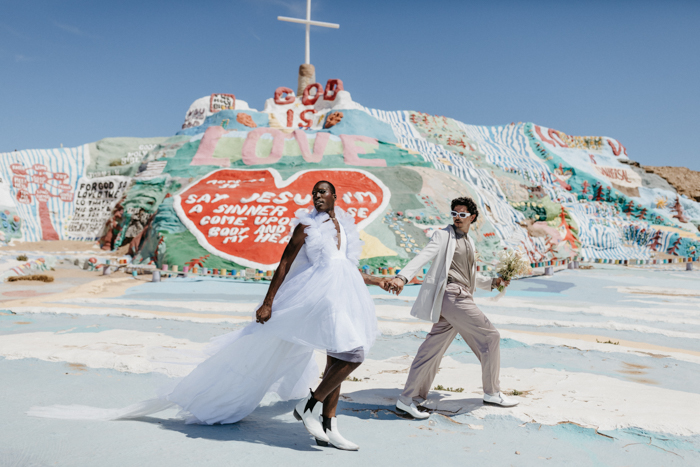 There are only three words fit to describe this unlike-any-other inspiration: bold, colorful, and utterly eccentric. Looking to break the traditional wedding boundaries, Ride or Die Retreats brought to life a styled shoot that challenges couples to think outside the box for their location, decor, and wedding day outfits—much like this Salvation Mountain elopement.
Celebrating individuality, Salvation Mountain—a man-made, desert art installation with an outpouring message of hope and love—made for the perfect "I do" destination. To complement the already vibrant outdoor venue, neutral bouquets by Flower Disco made for a dreamy accessory. And yes, we know what you're thinking: how could you top the location and florals? But, the epic, fashion-forward stylings of Natalie Gray Styling will have your eyes glued to Ingemar and Zingy.
These images by Rachel Artime Photo are packed with inspiration for wedding planning couples that march to their own beat. But—more importantly—this elopement represents the non-binary community in an authentic, meaningful, and fashion-forward way. All we have to say is, get your Pinterest boards ready!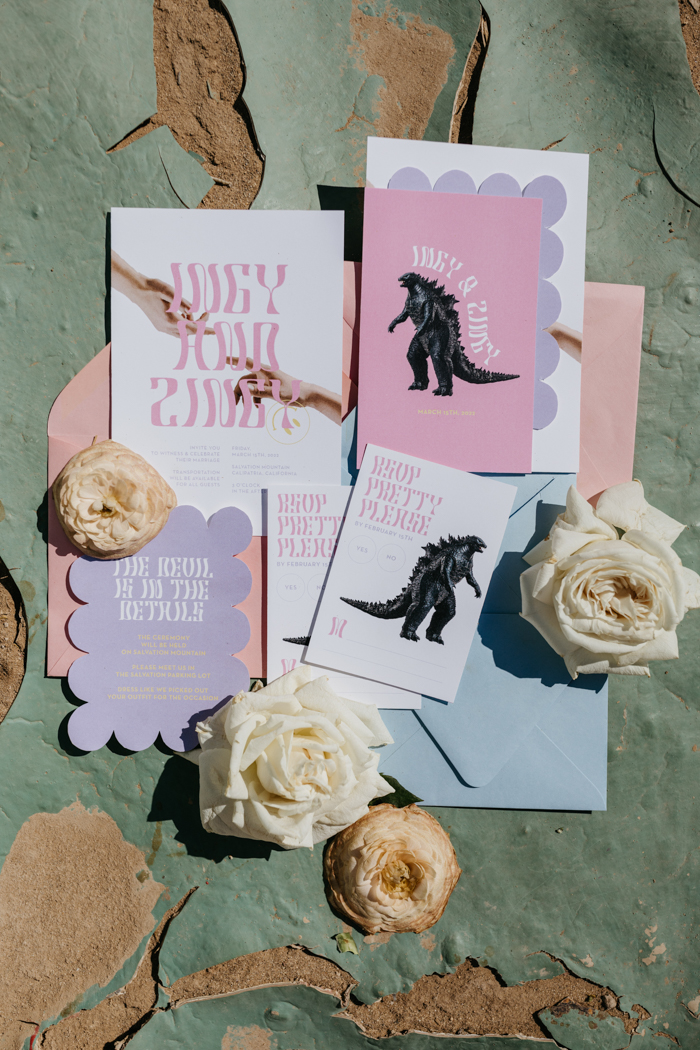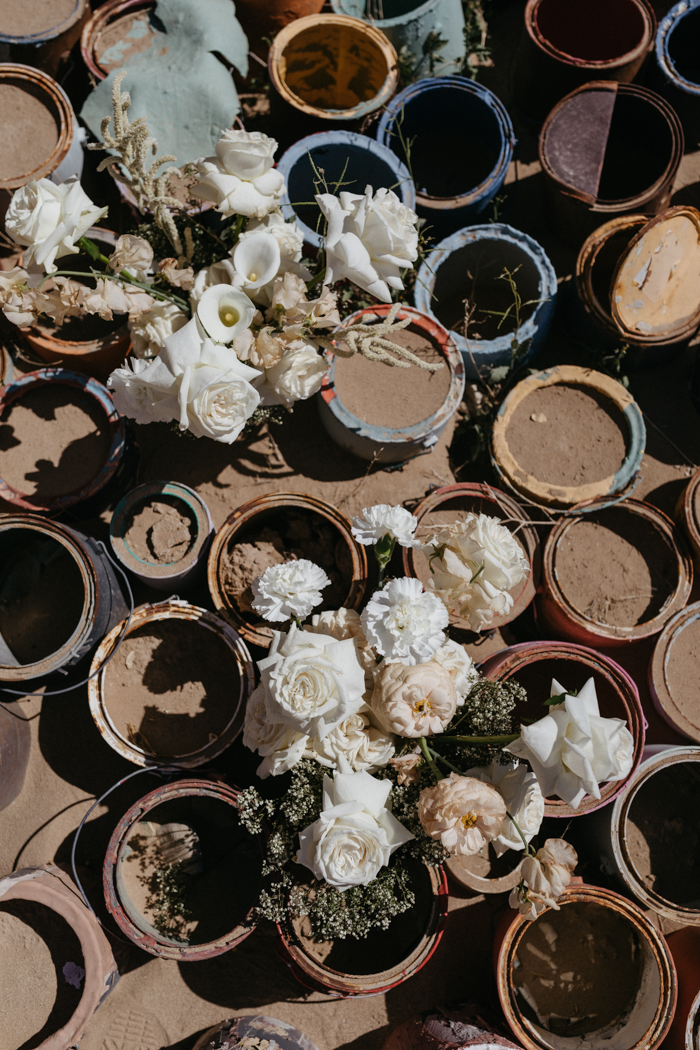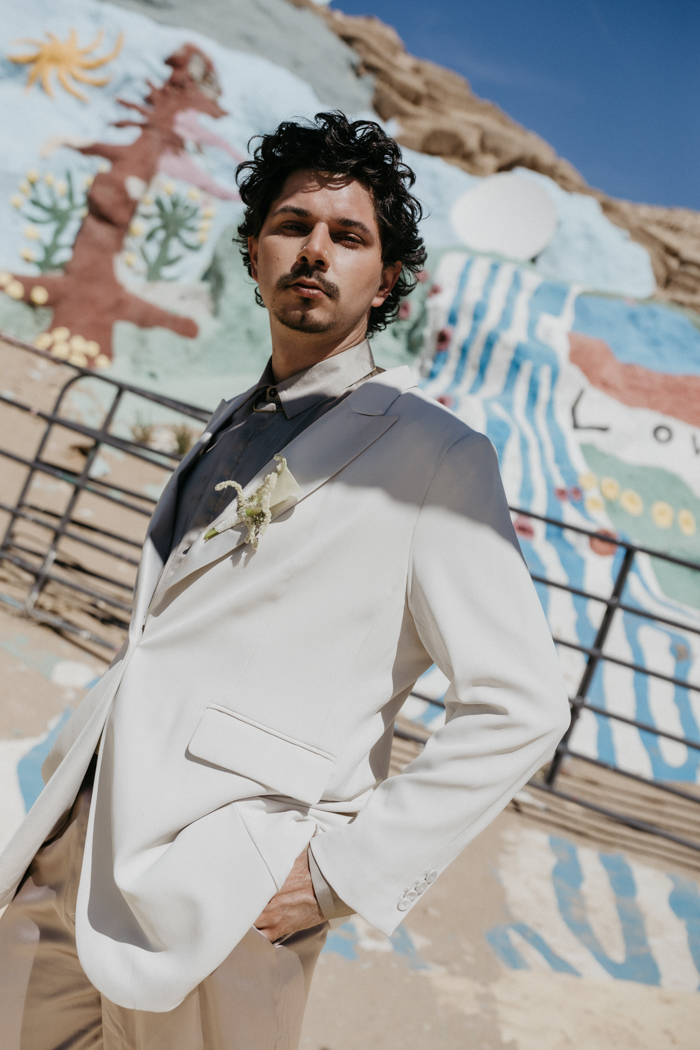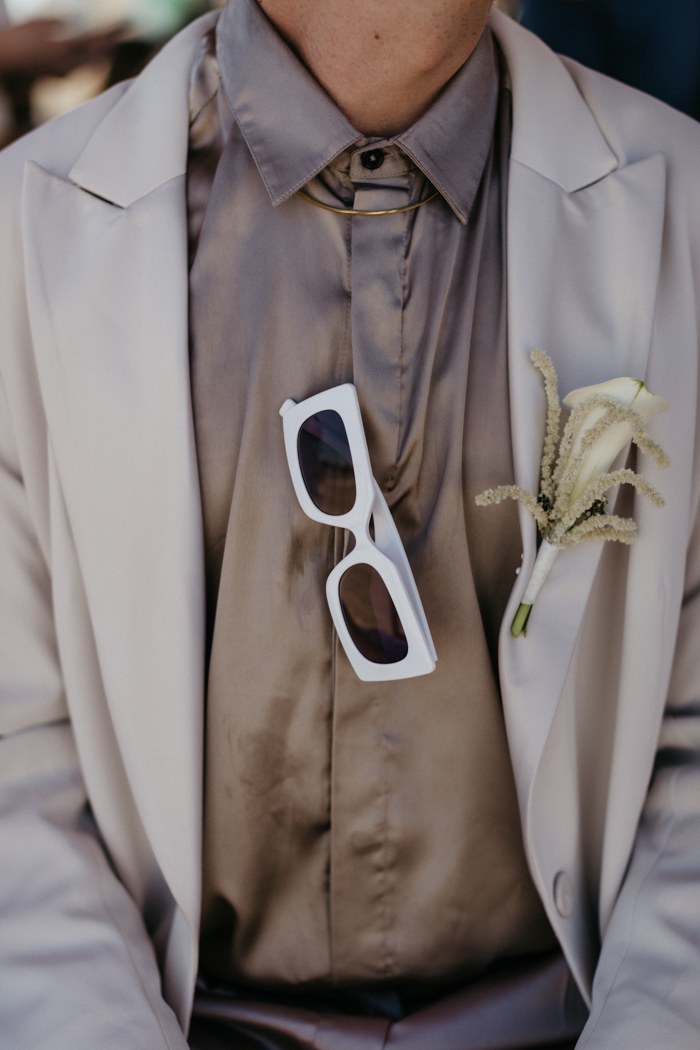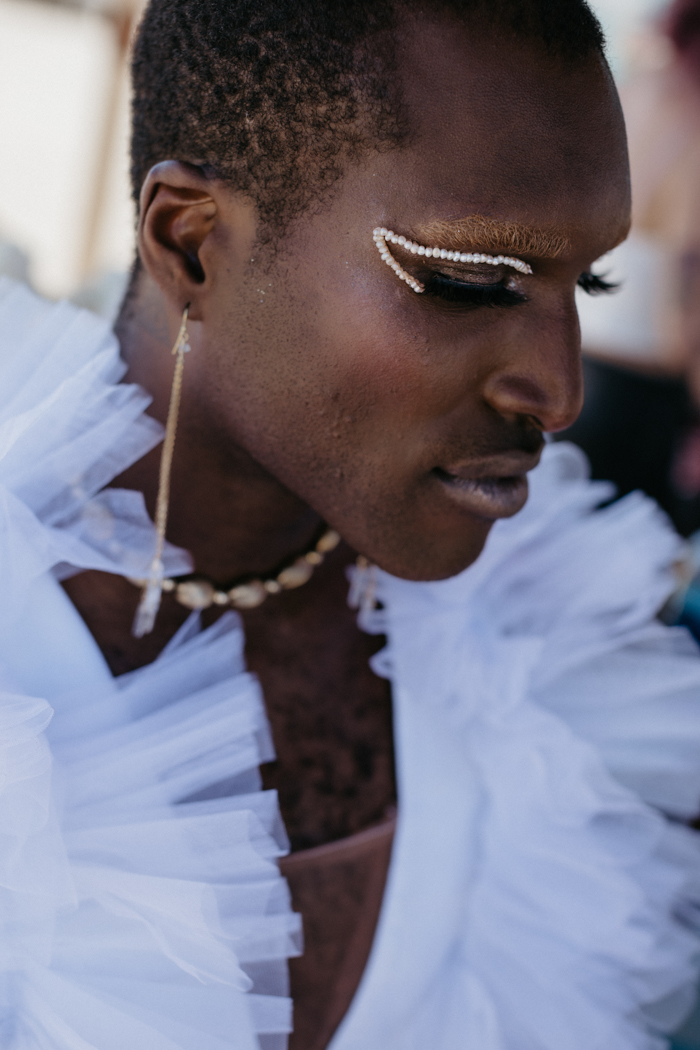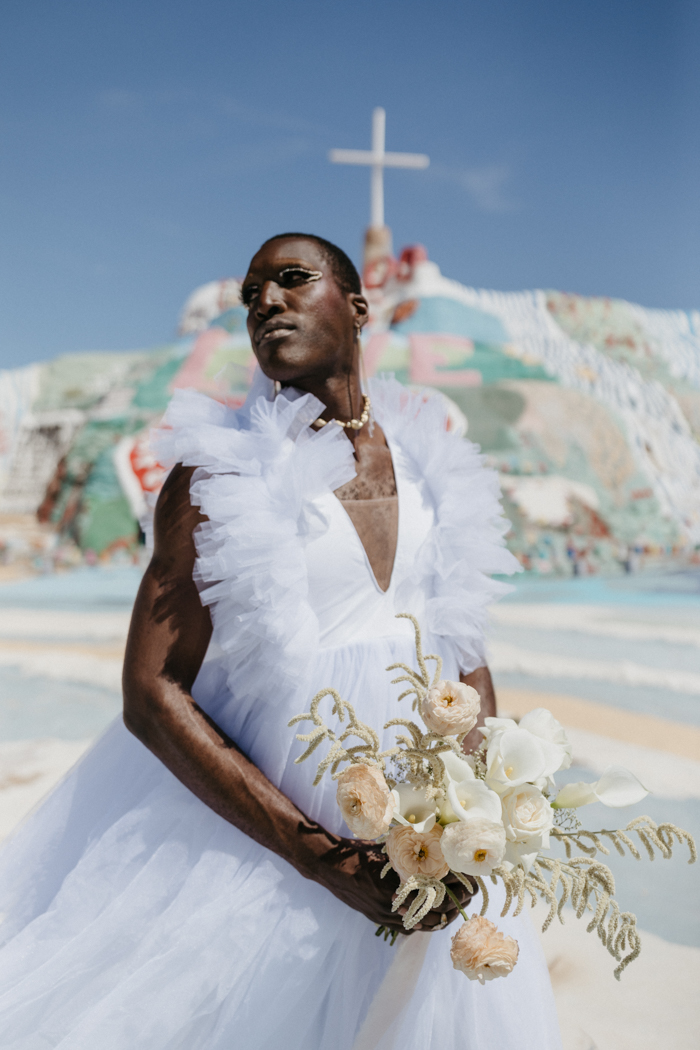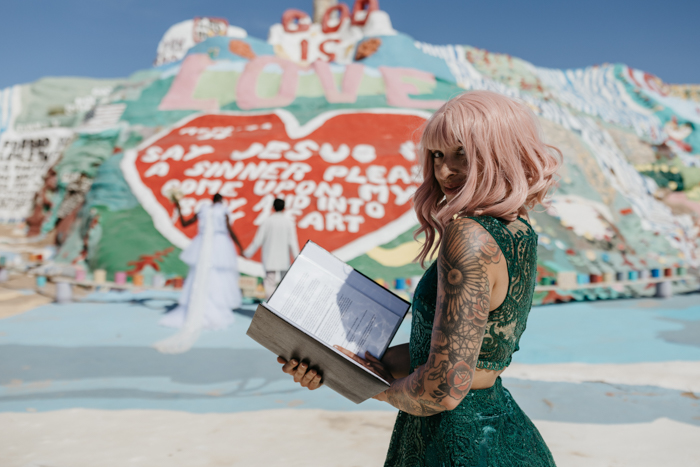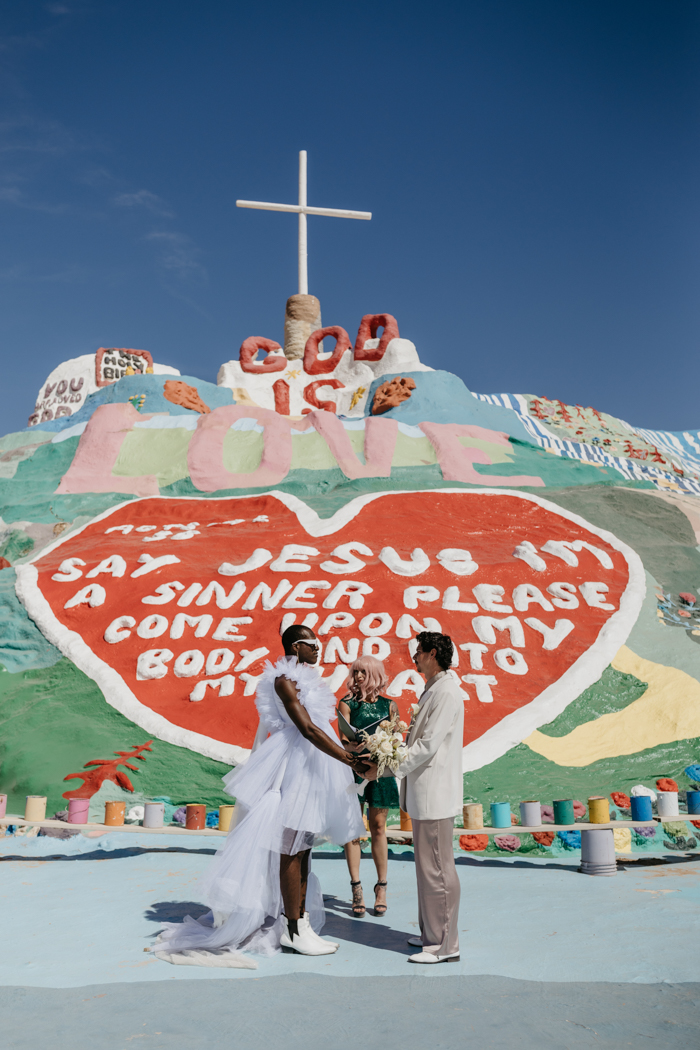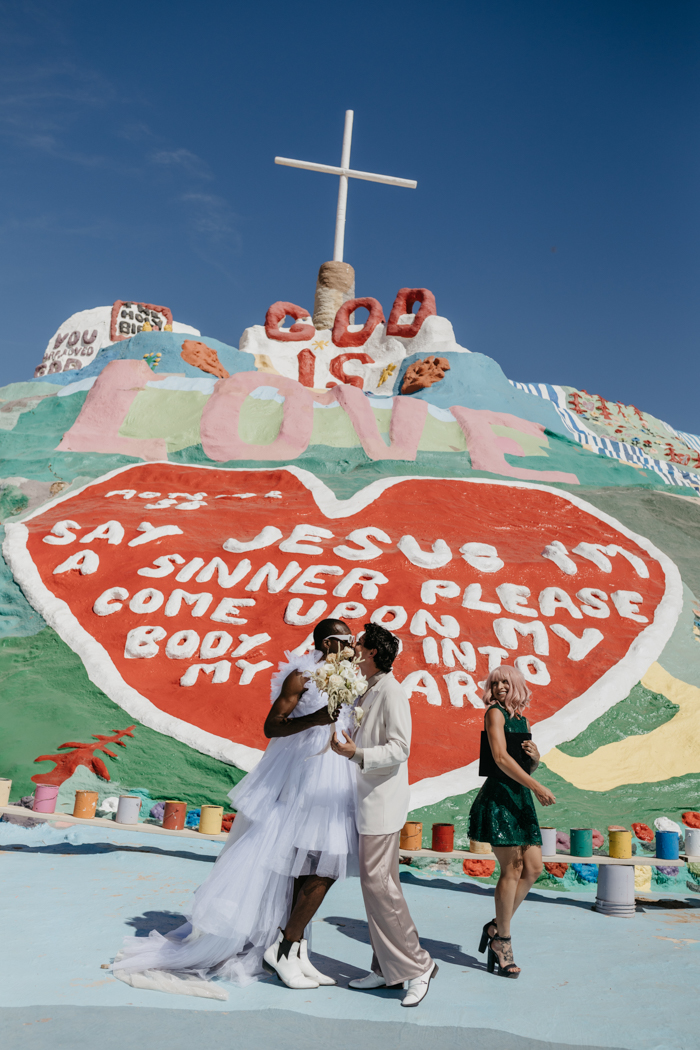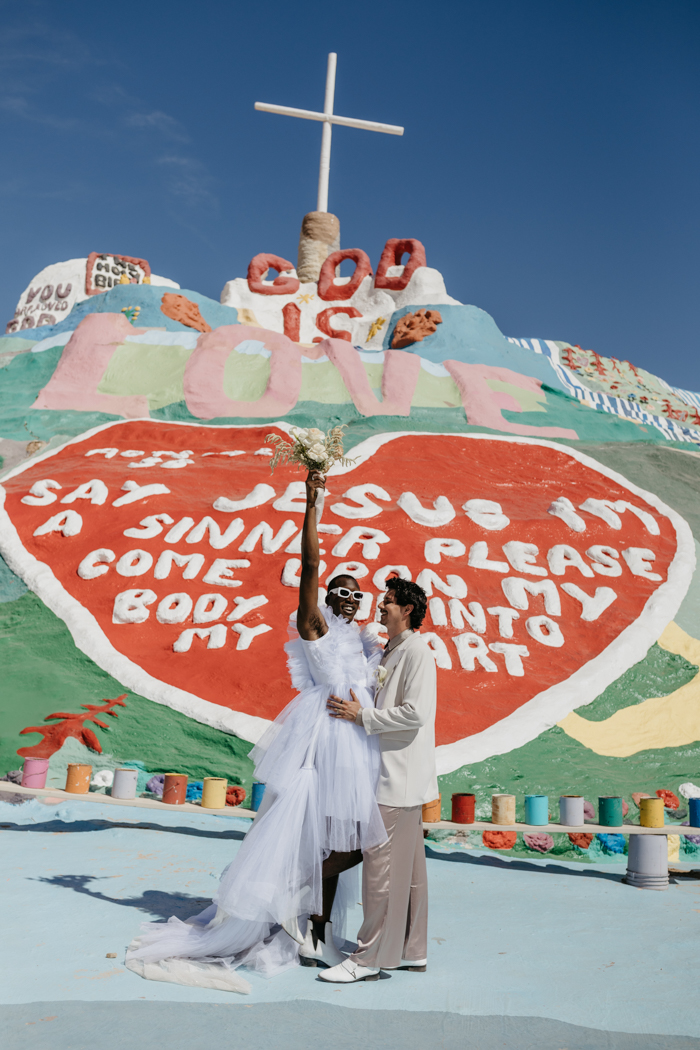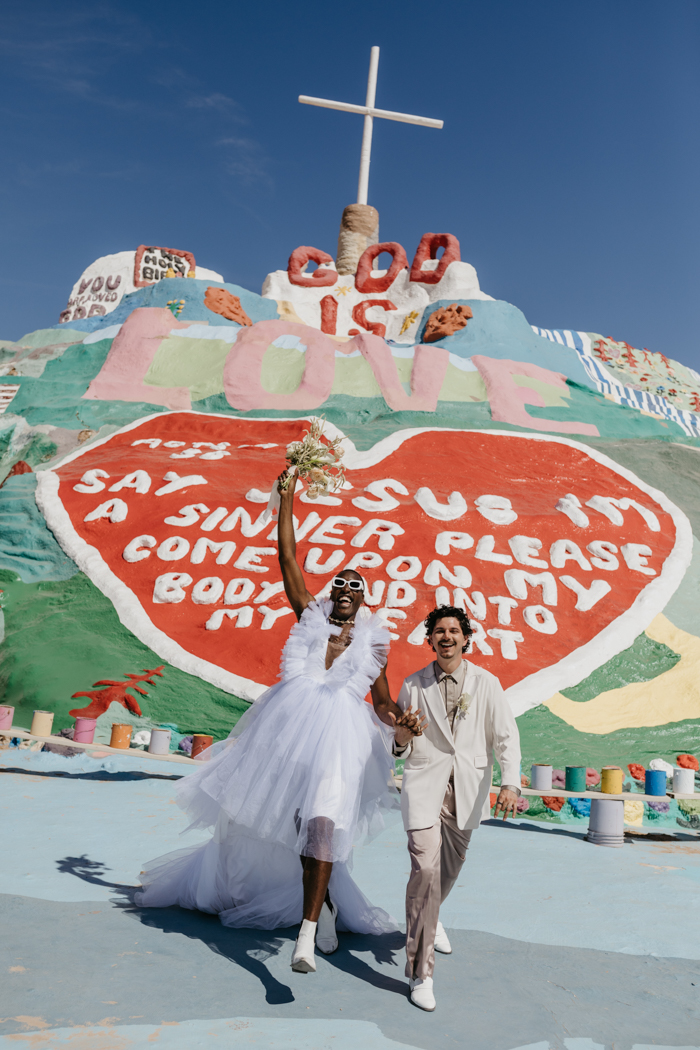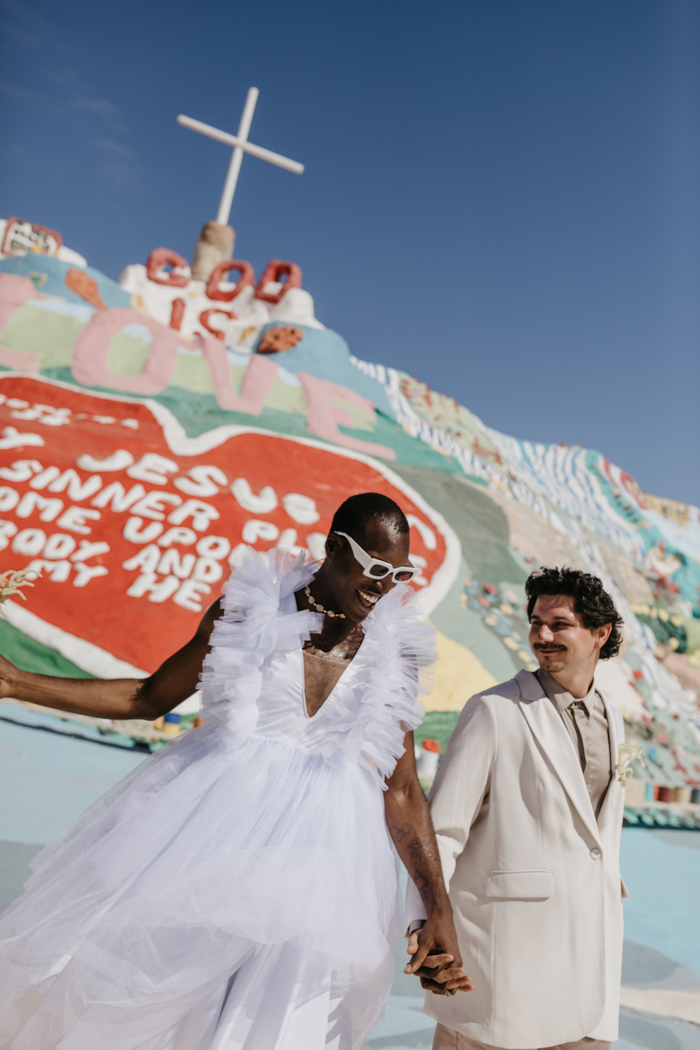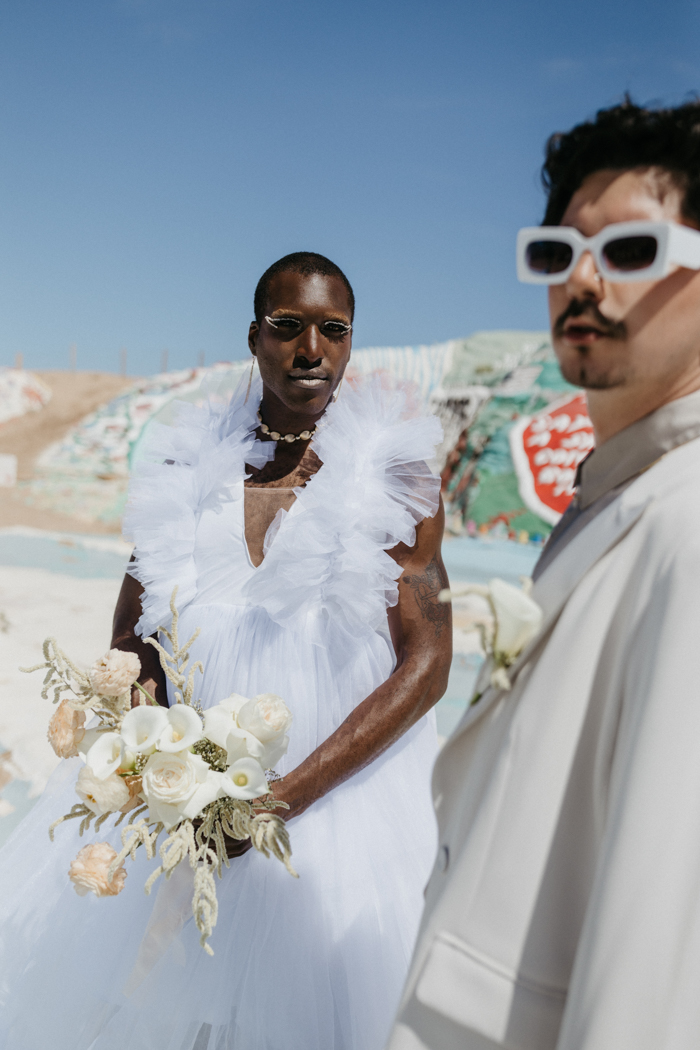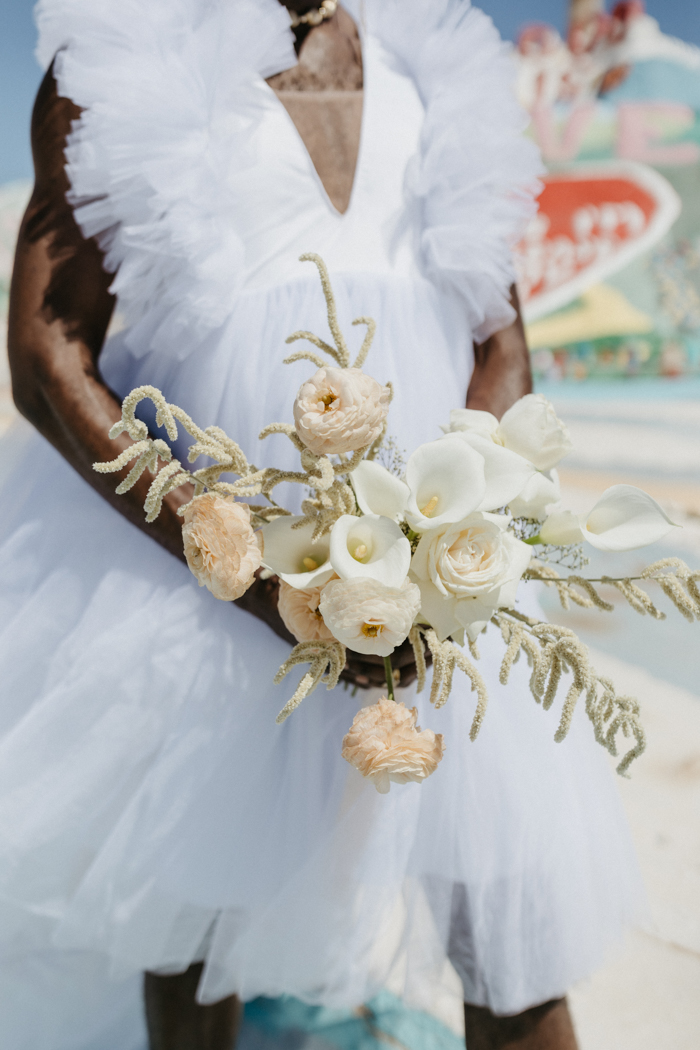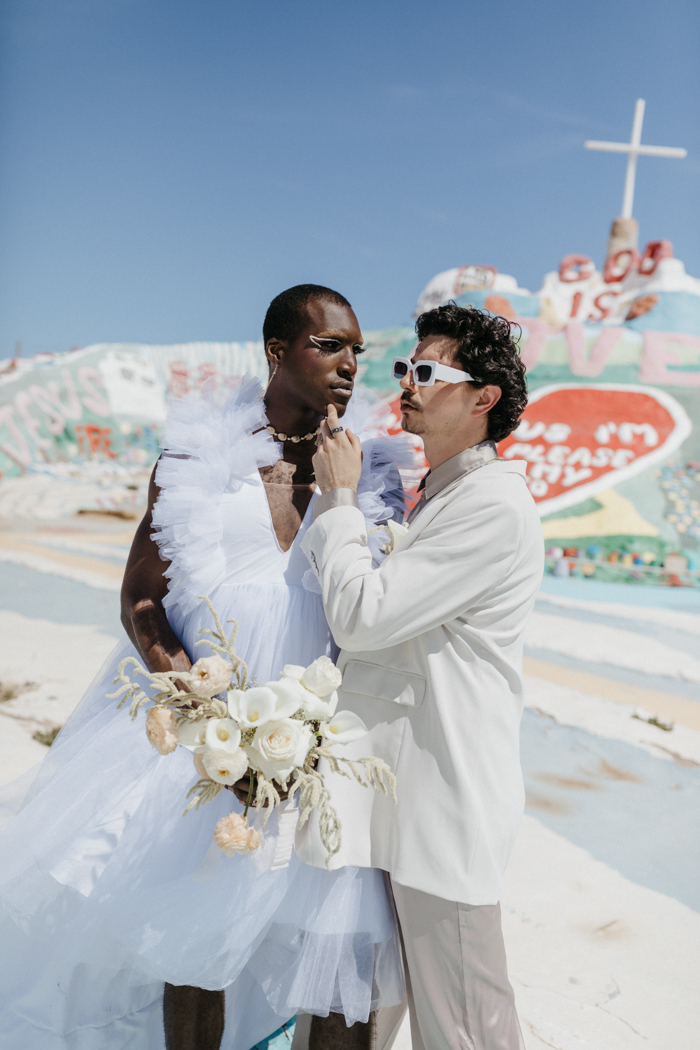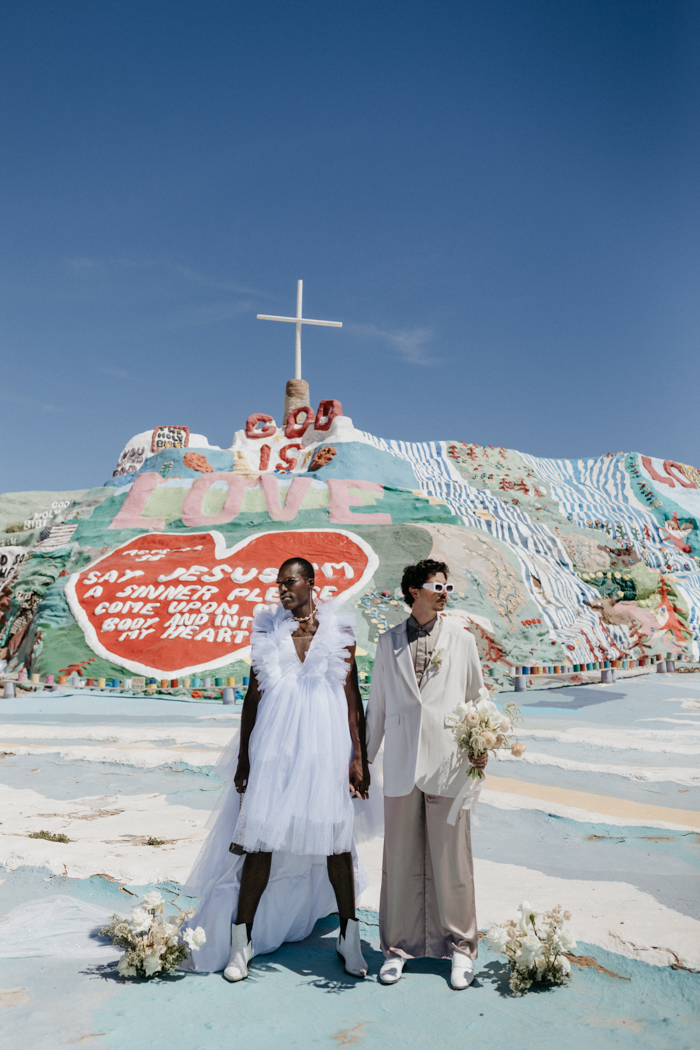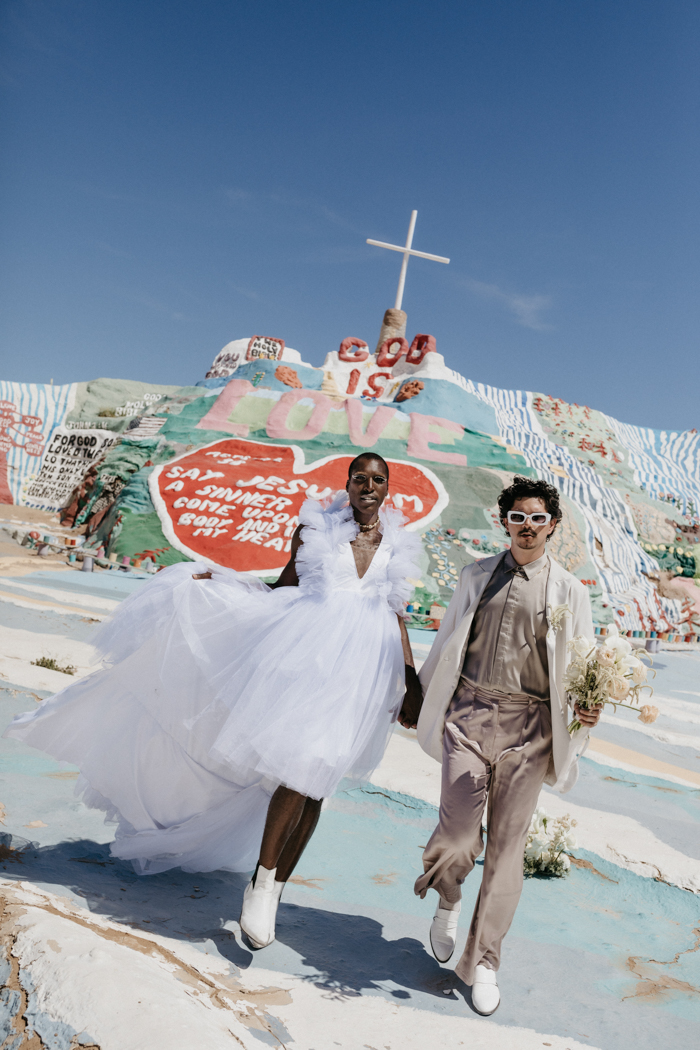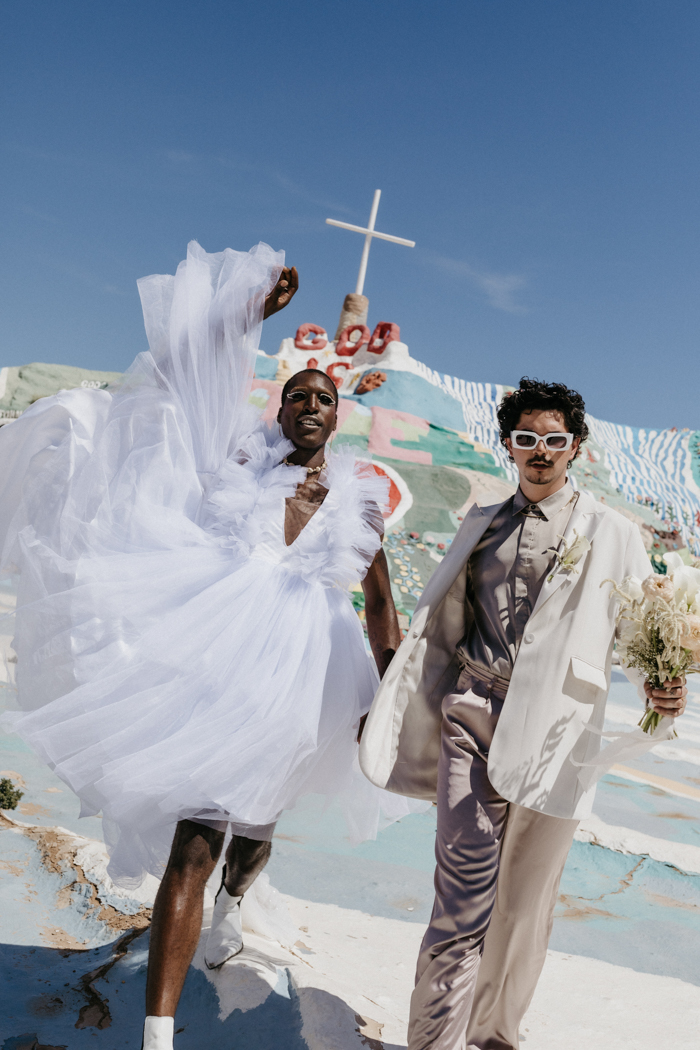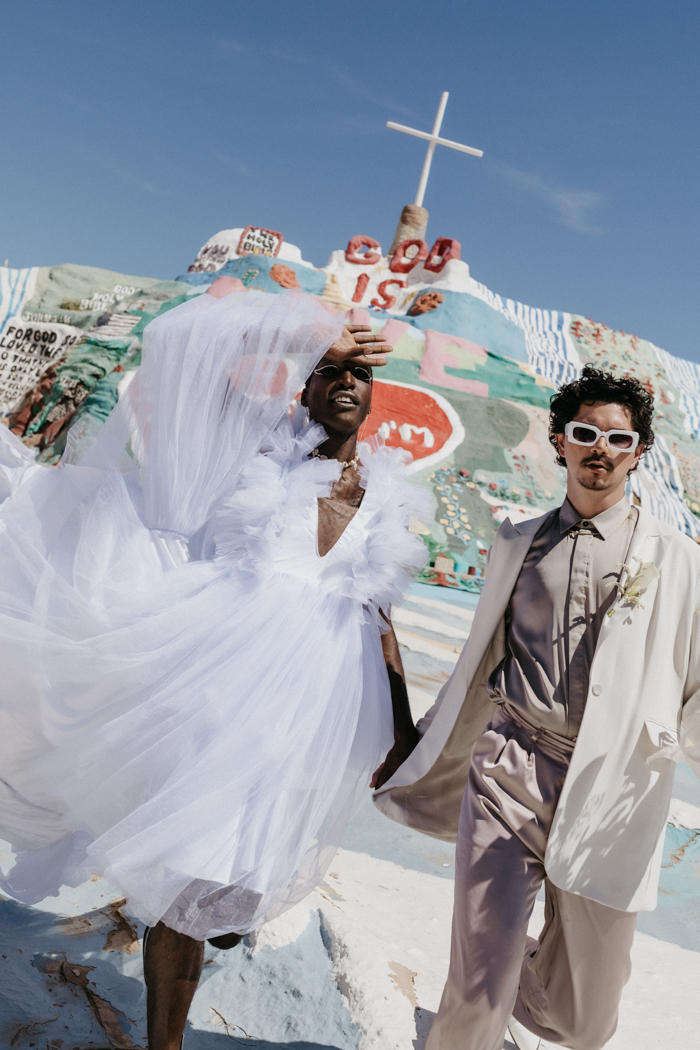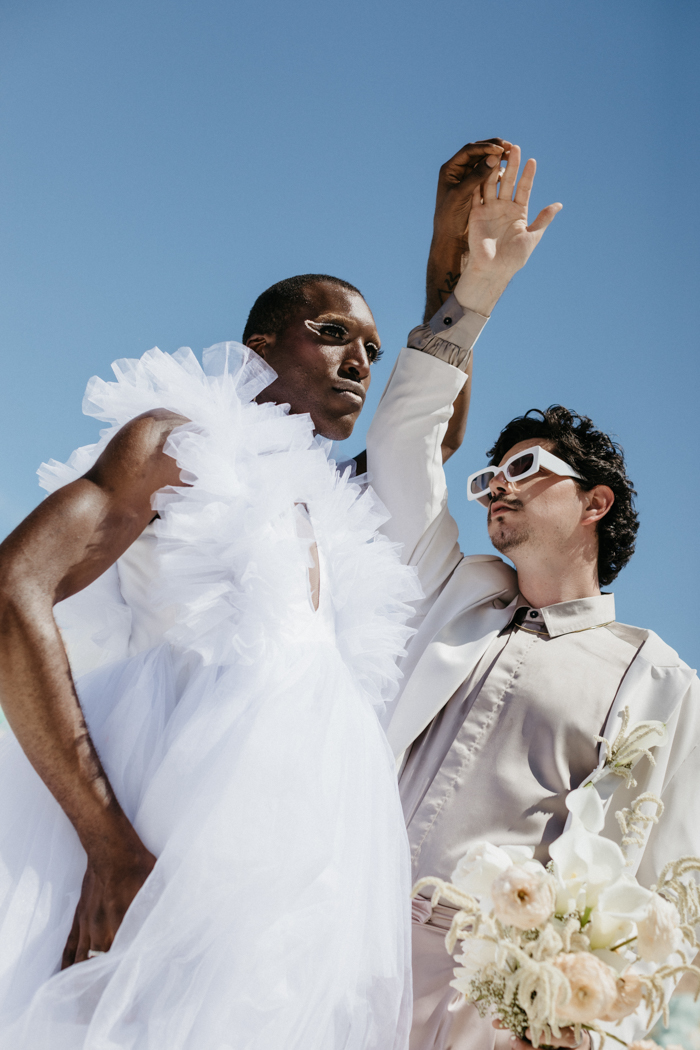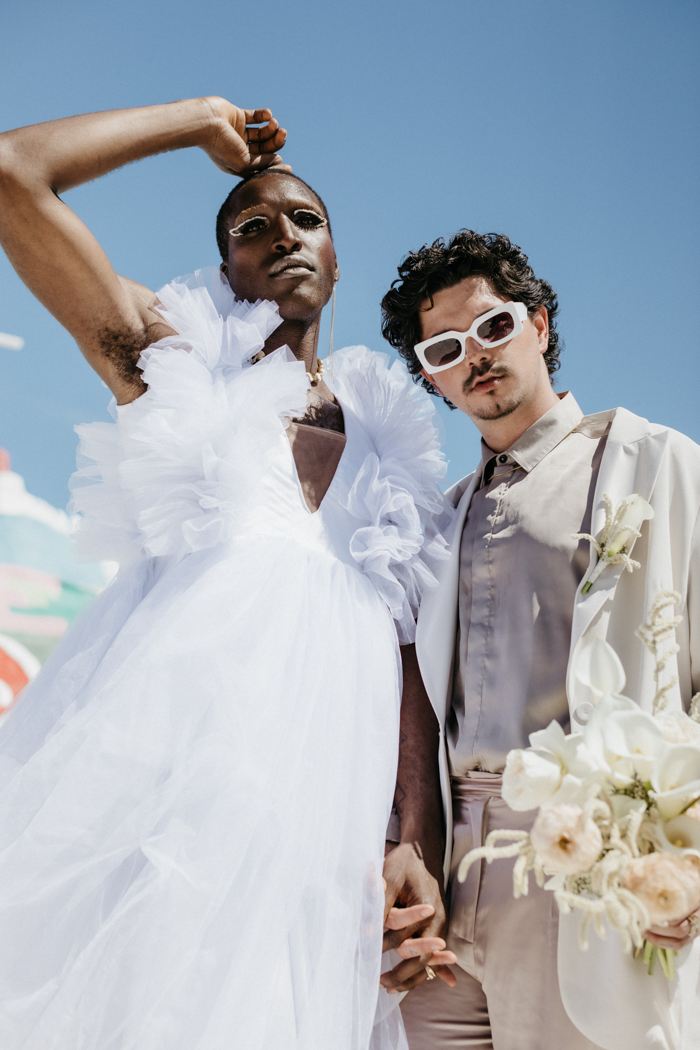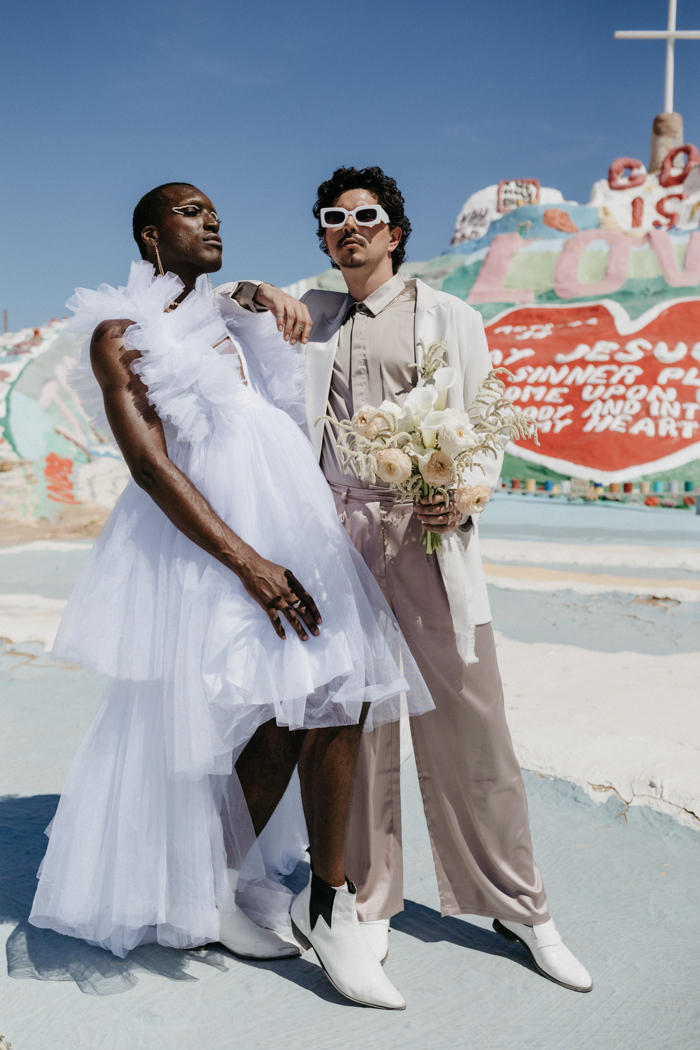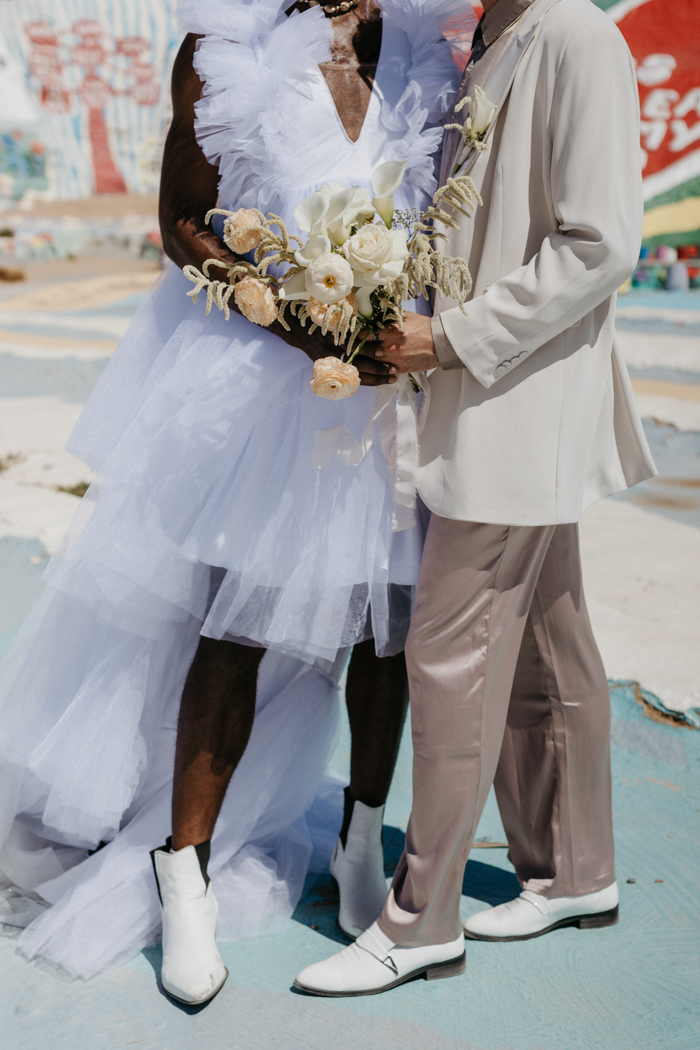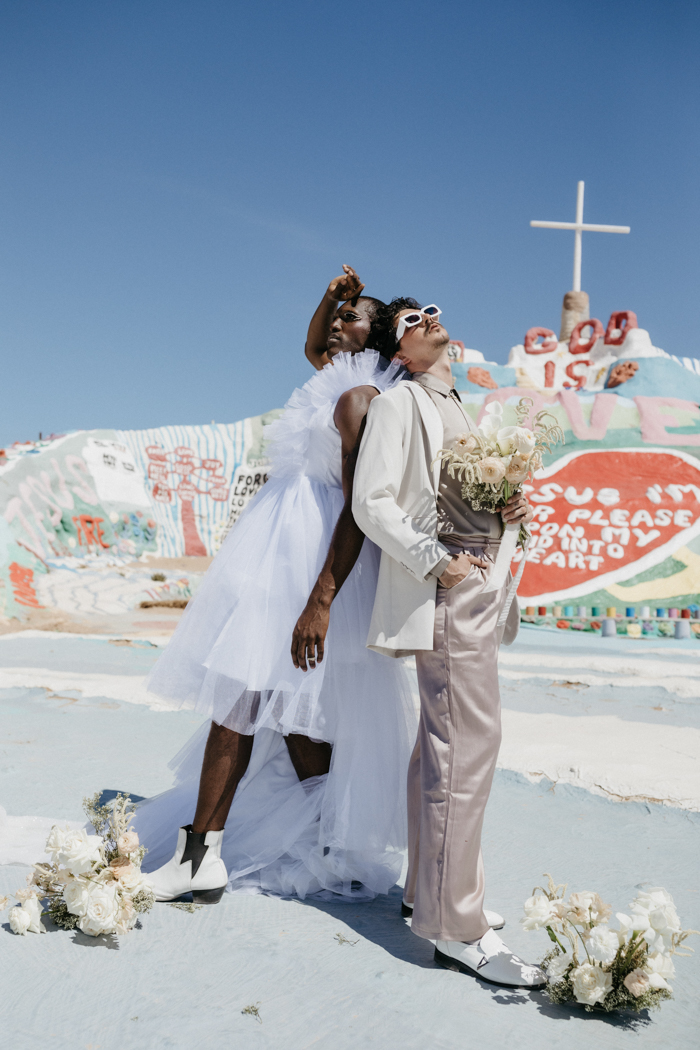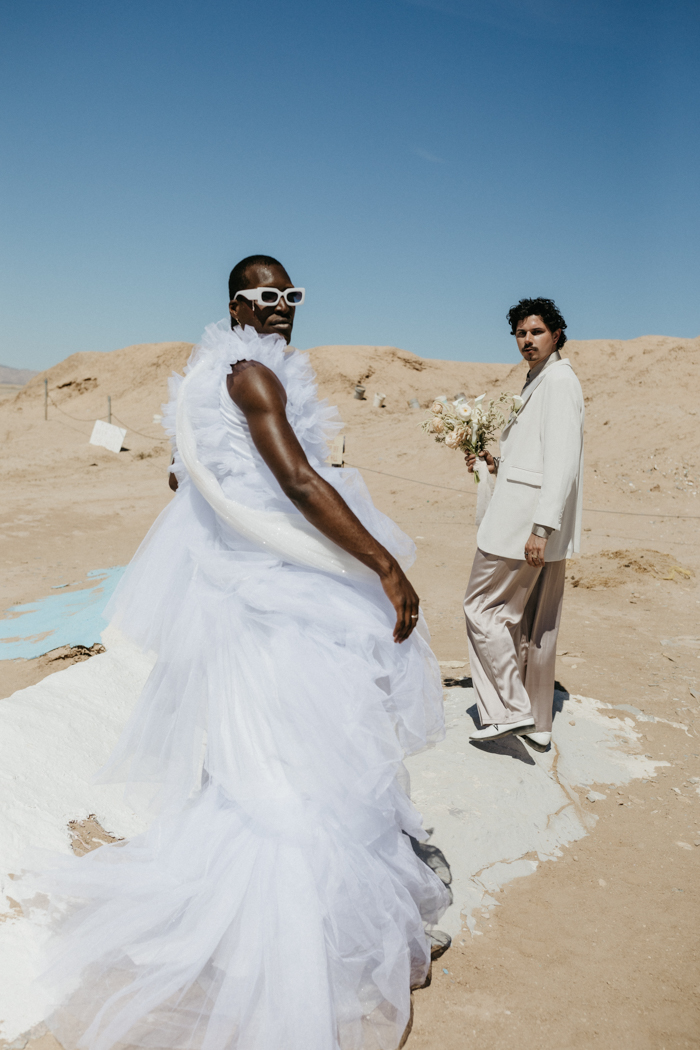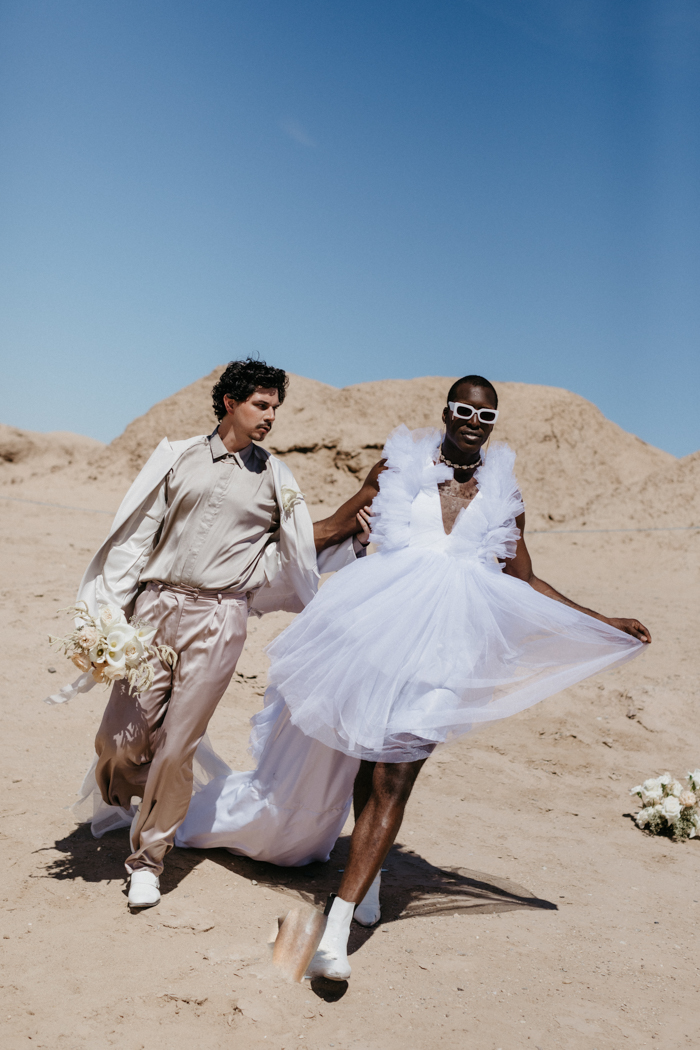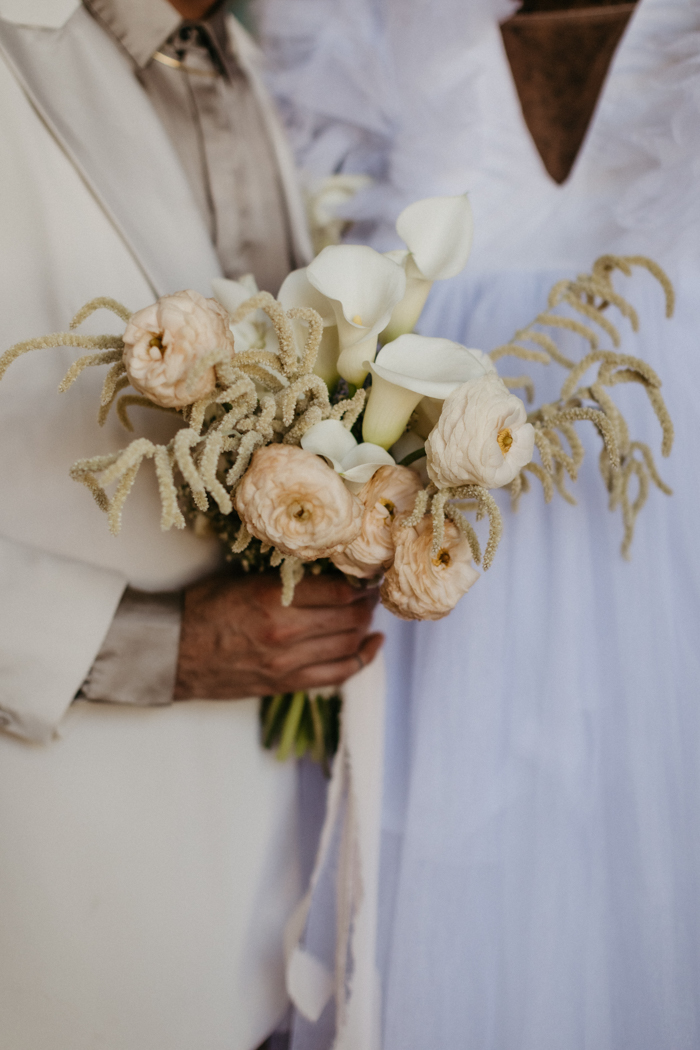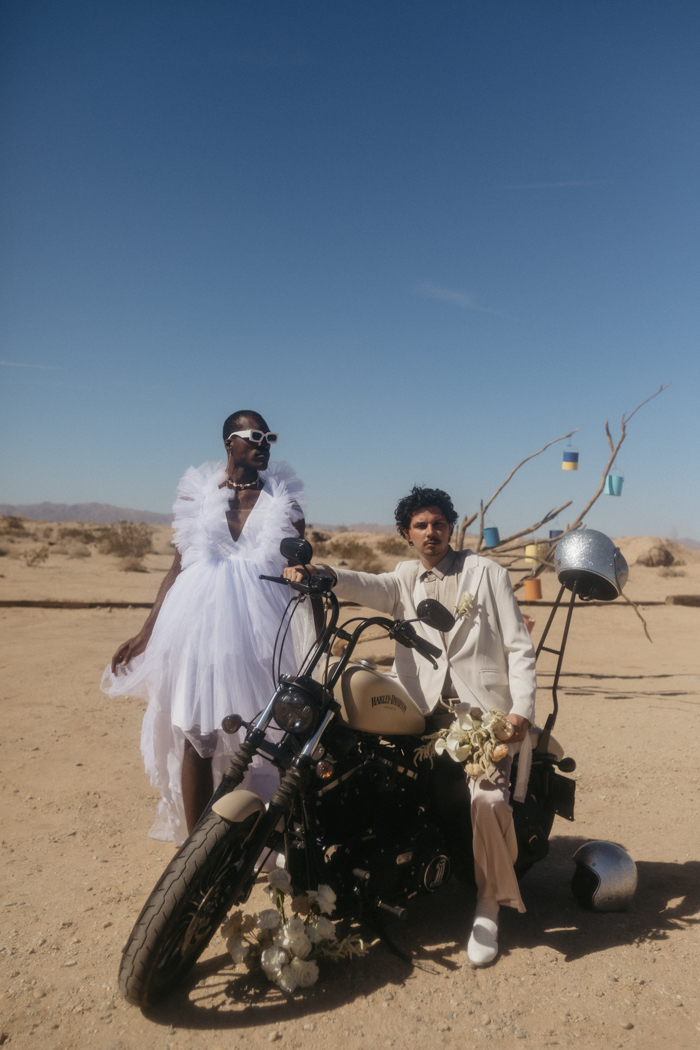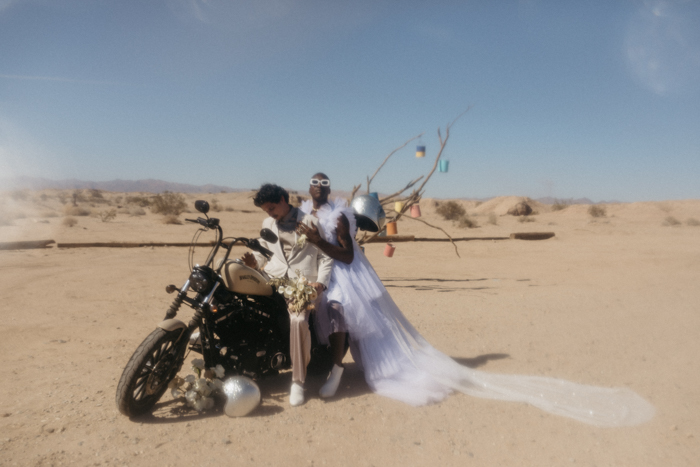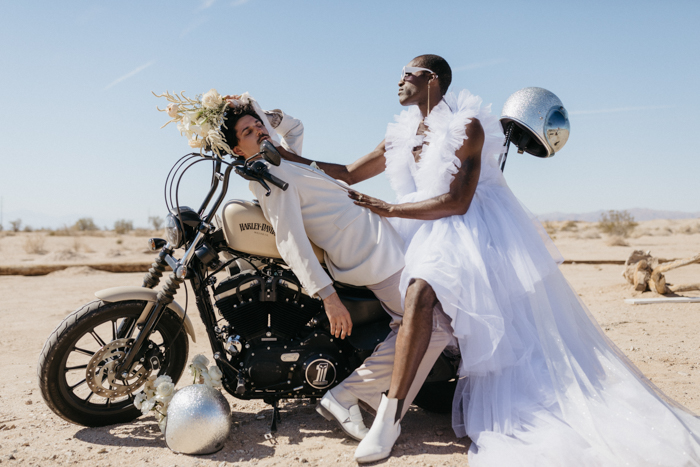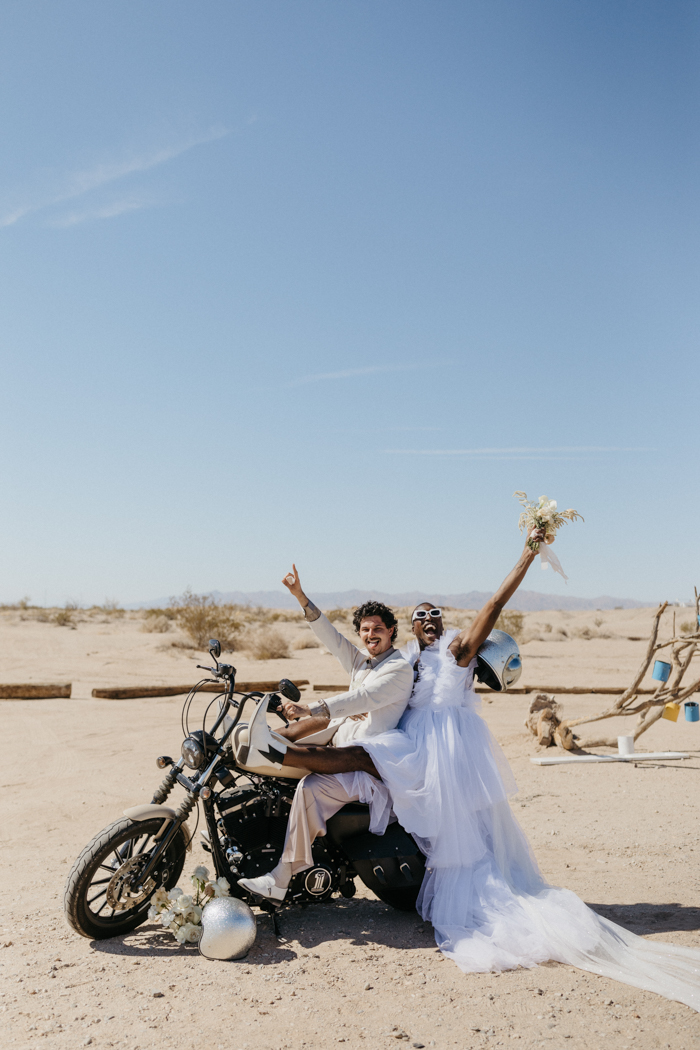 Knowing what you don't want on your wedding day is just as important as the list of must-haves. And if you've crossed "tradition" off your list of priorities, kickstart your wedding planning process by hunting down an unconventional wedding venue. After securing a date, location, and a trusted team of vendors, read our how-to guide for planning a unique wedding.