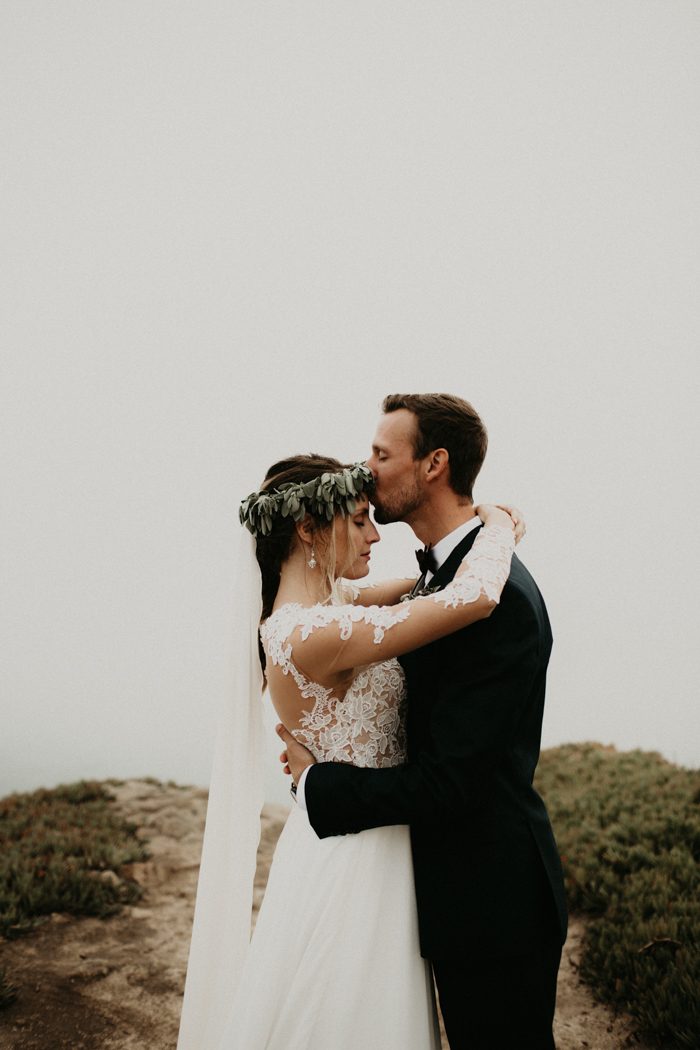 Ashley and Kevin's intimate Bodega Bay wedding had the dreamiest cliffside first dance. These hippie, adventure-seeking, lovebirds opted for a small ceremony that is unlike anything they had seen before. Growing up landlocked, they knew they wanted a waterfront wedding, so these two road-tripped until they found the perfect spot! Ashley wore a stunning Lillian West wedding dress and Kevin looked dapper in his custom tailored suit. Their ceremony had custom DIY boho details, including a teepee arch that they stood in front of when becoming husband and wife. Lauren Dixon Photography captured every moment of Ashley and Kevin's magical day.
The Couple:
Ashley and Kevin
The Wedding:
Bodega Bay Trailhead, Bodega Bay, California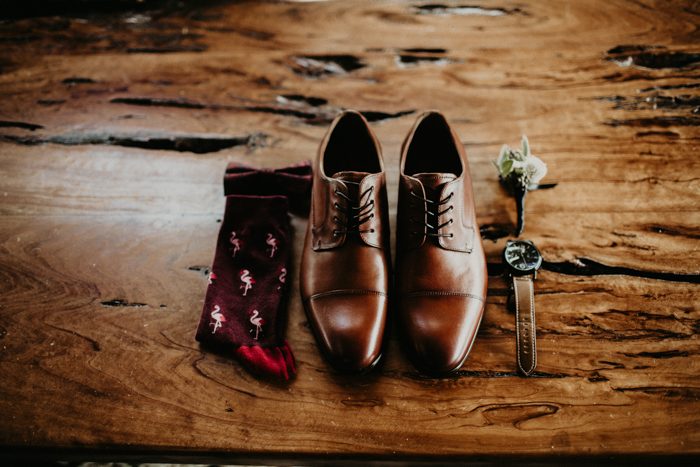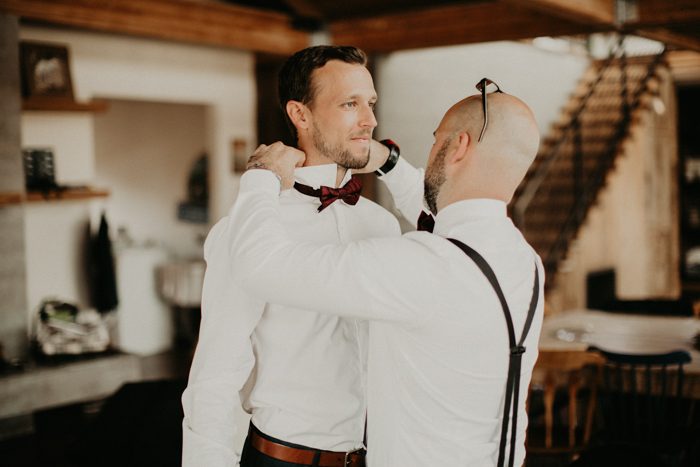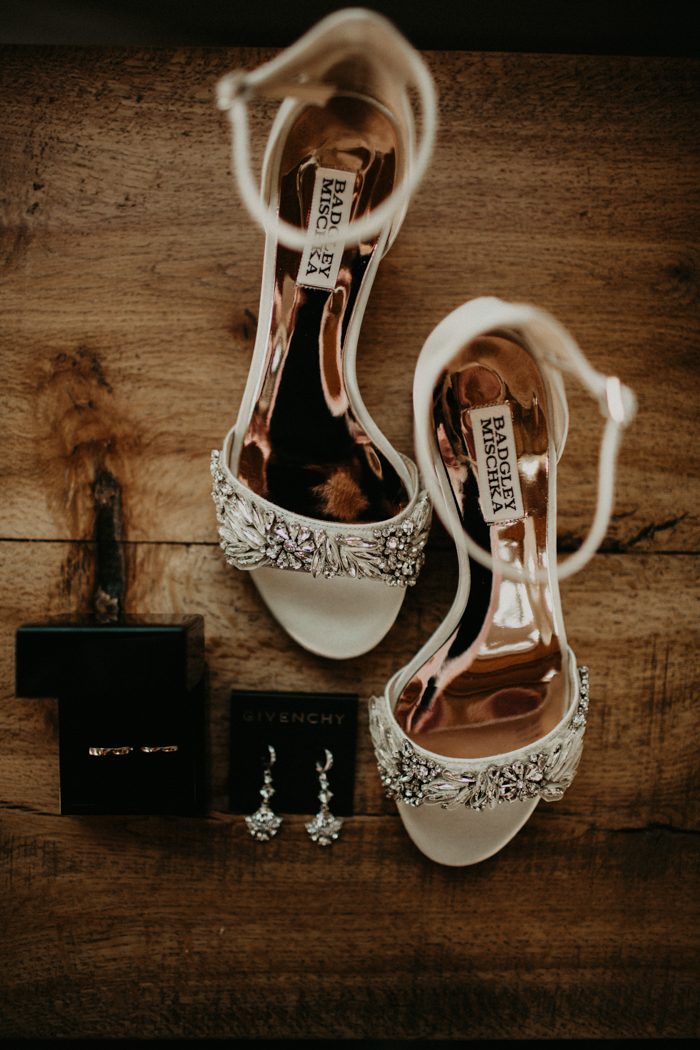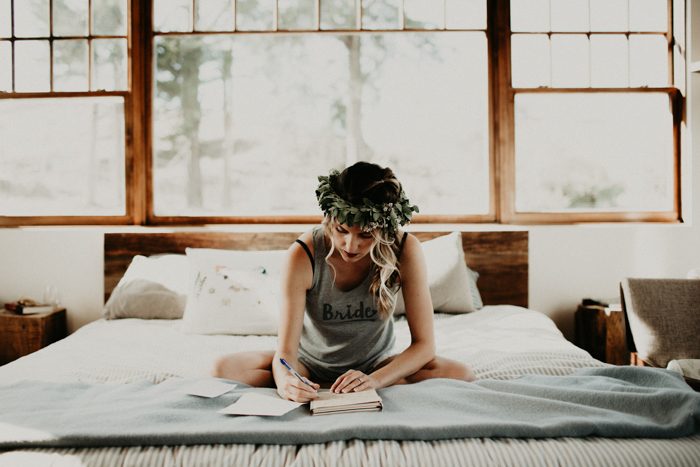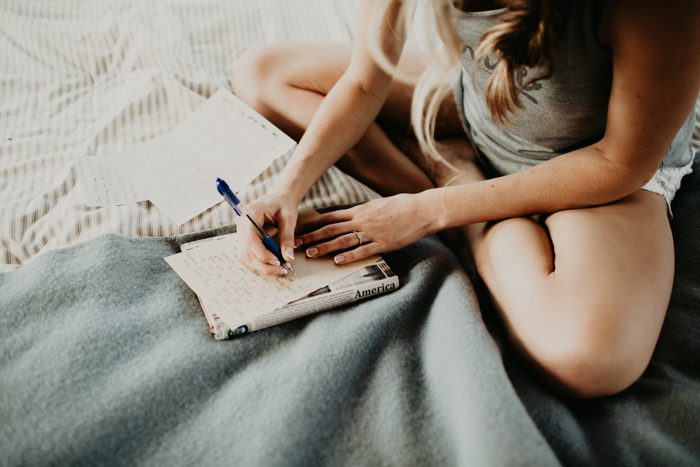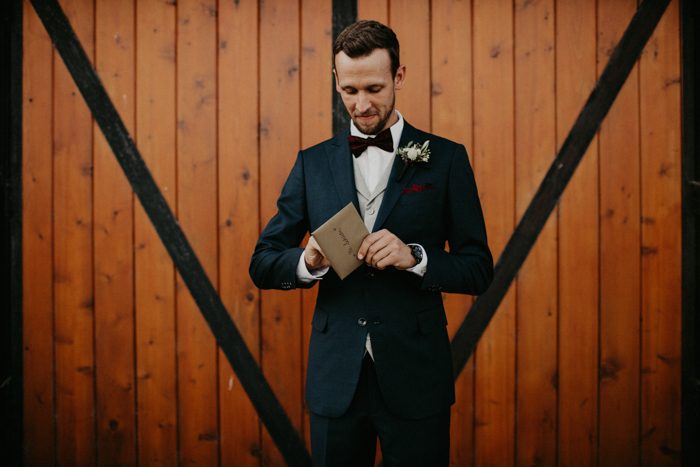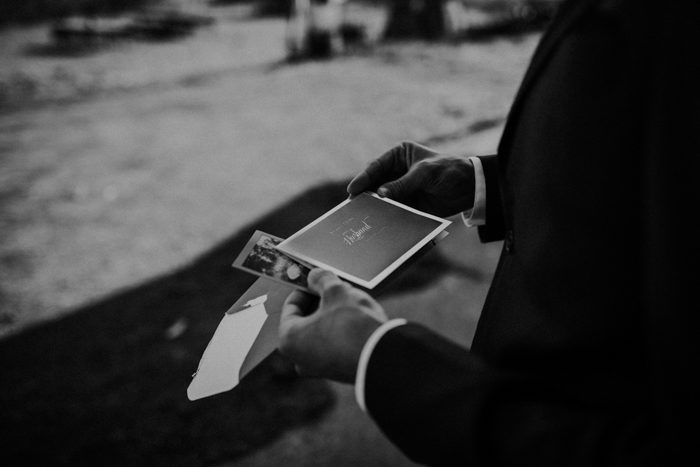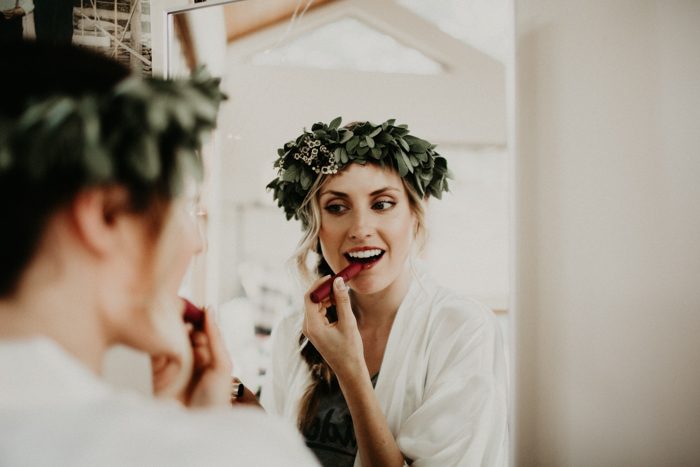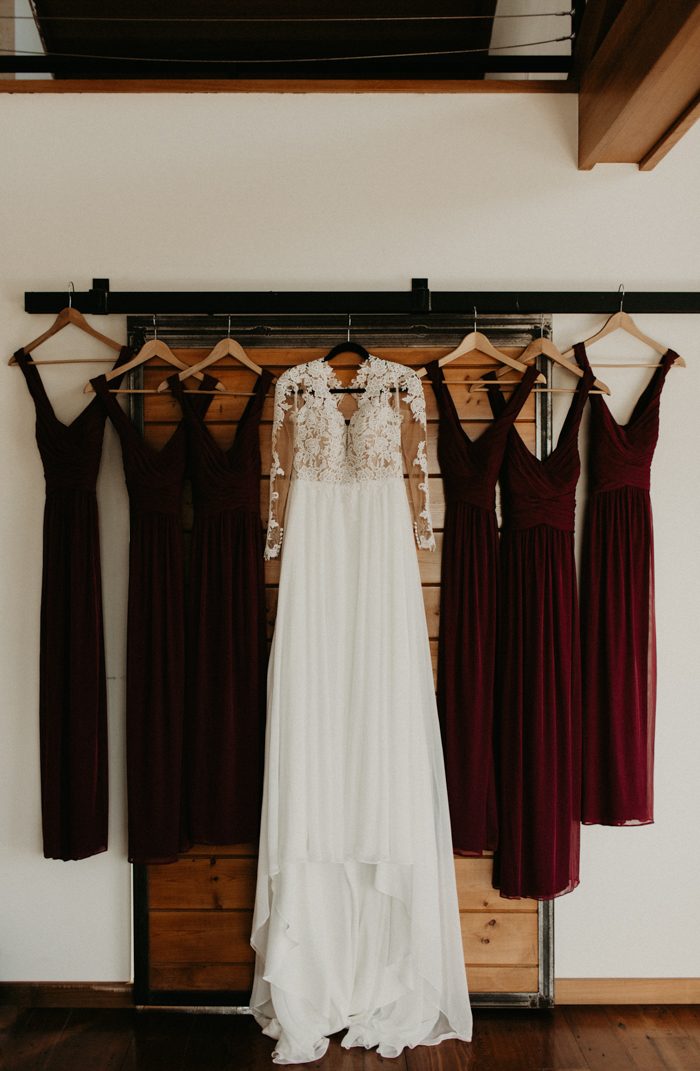 SHOP THIS POST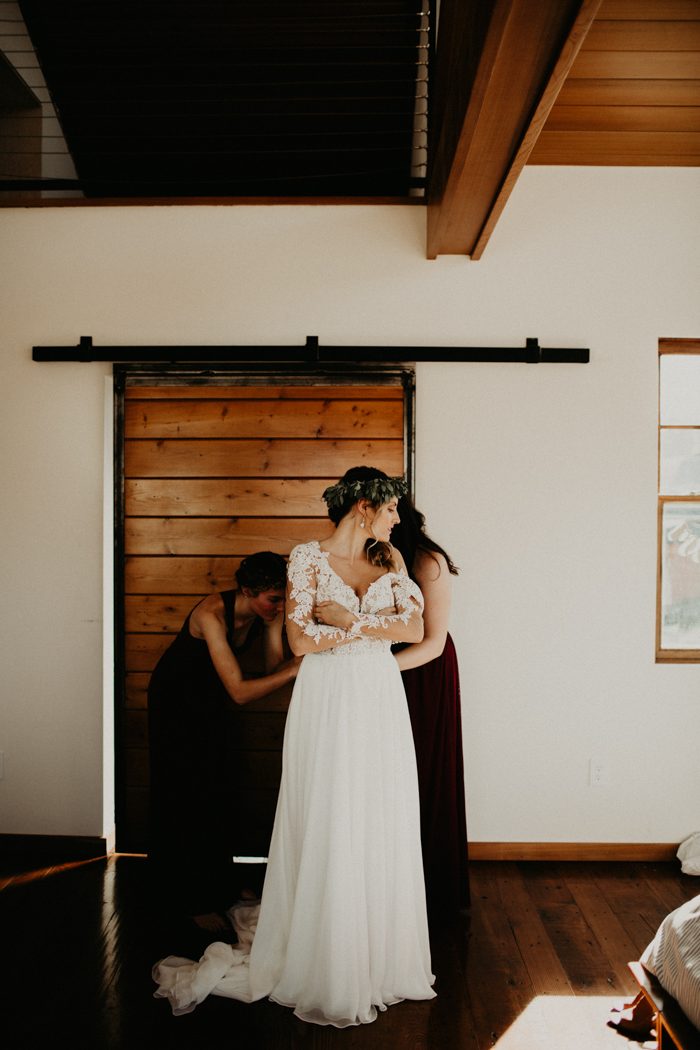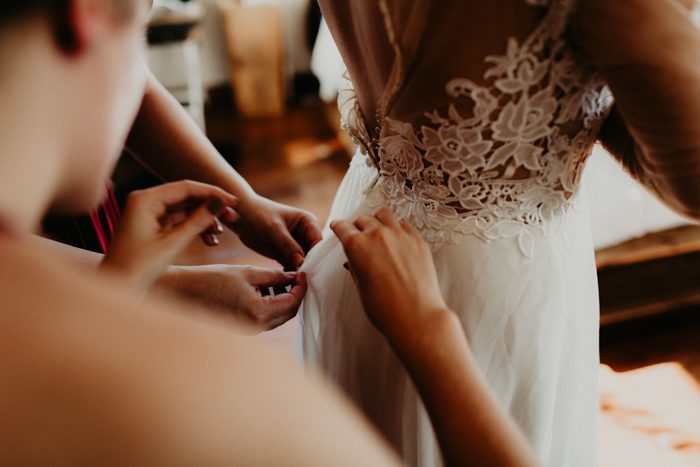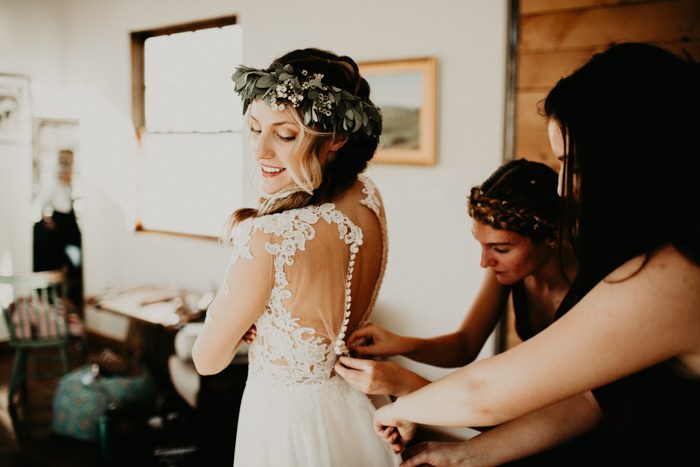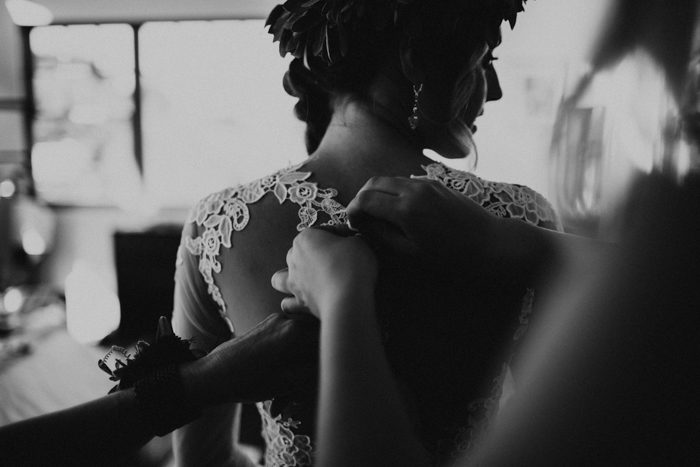 Lauren made me feel really special and reminded me to smile and be myself. She got to work right away and I felt like I never needed to double check that she got a shot that I hoped for.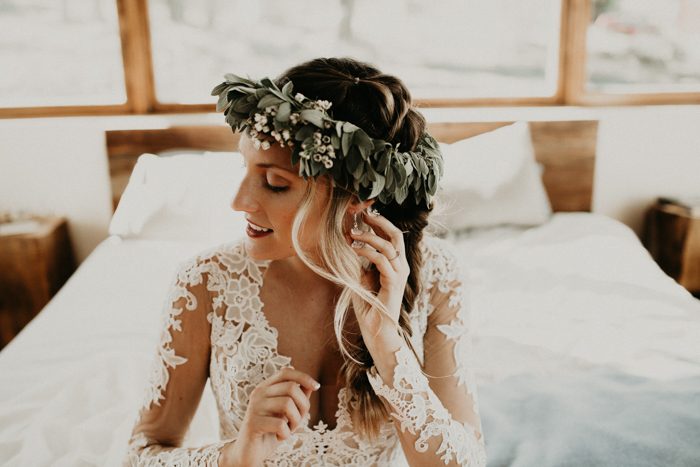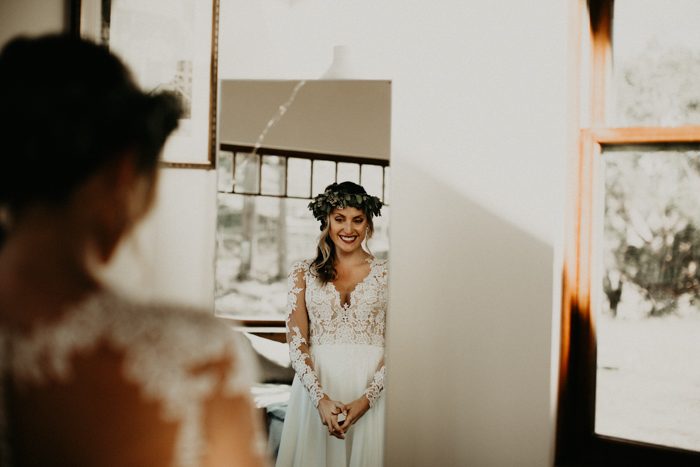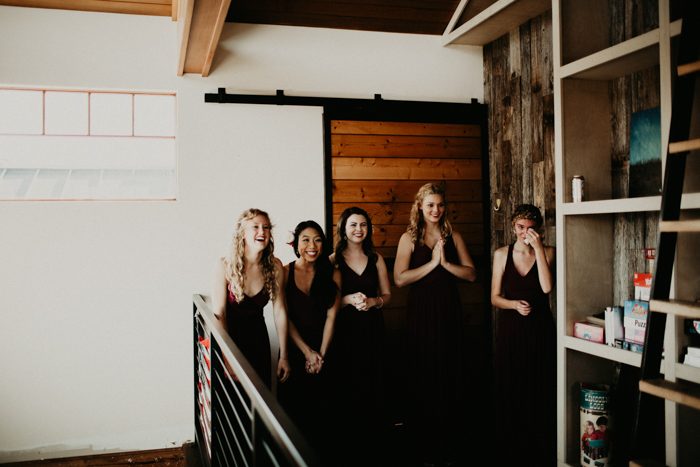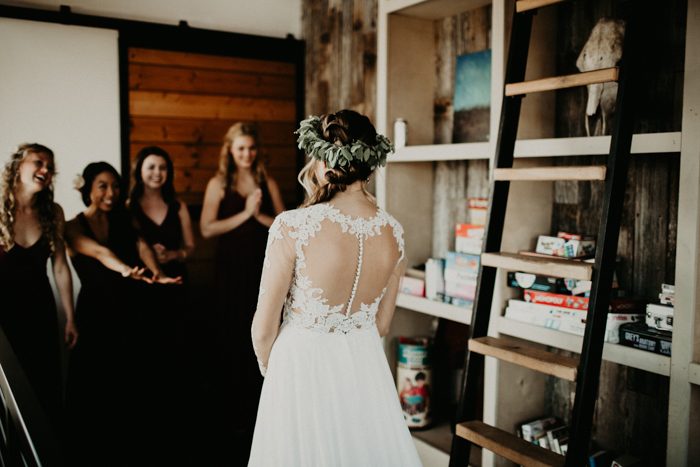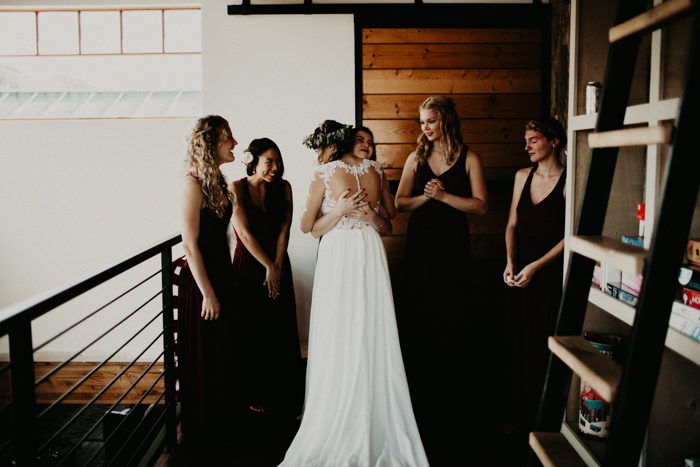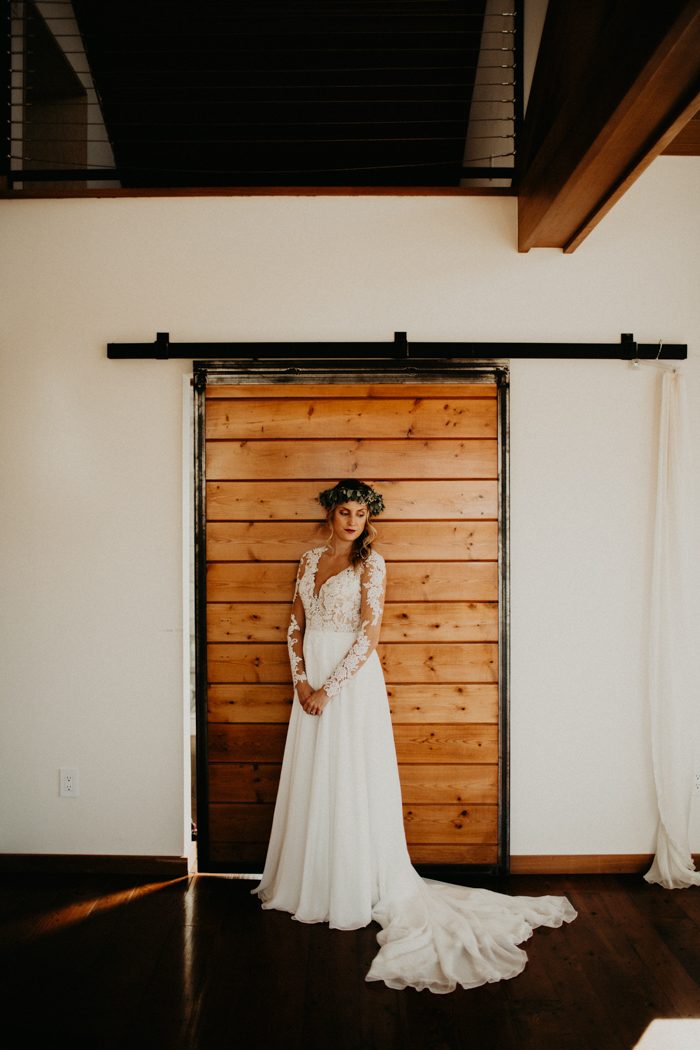 I guess you could call me a tree hugging hippie so I wanted to find a bohemian dress that fit the scene. The ethereal flower embroidery on my dress was exactly what I was looking for.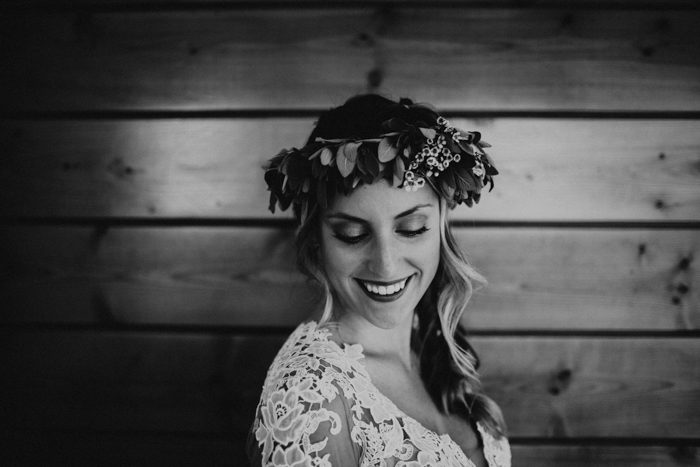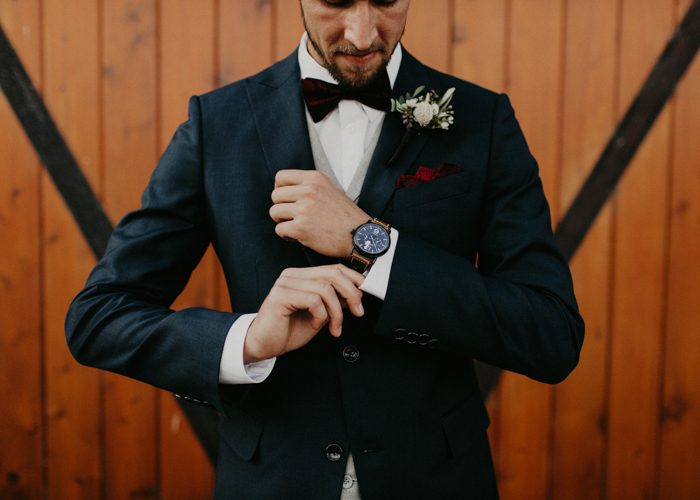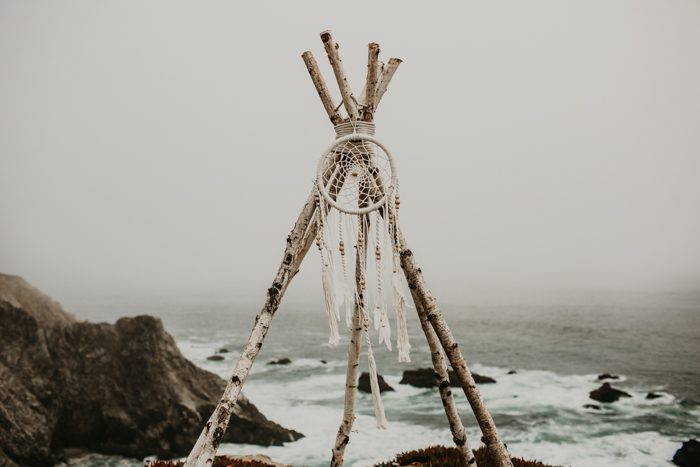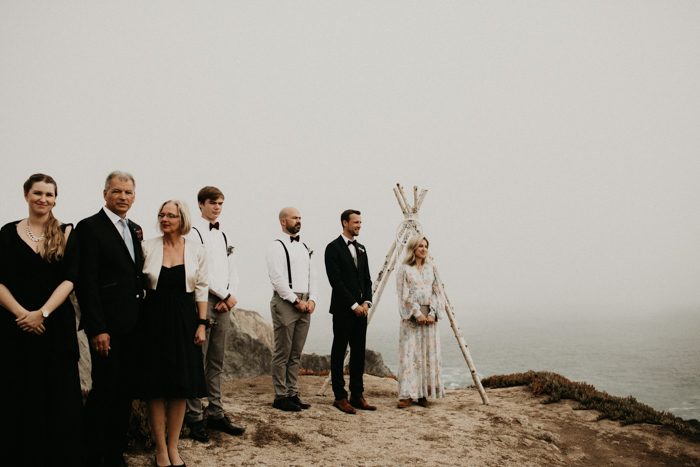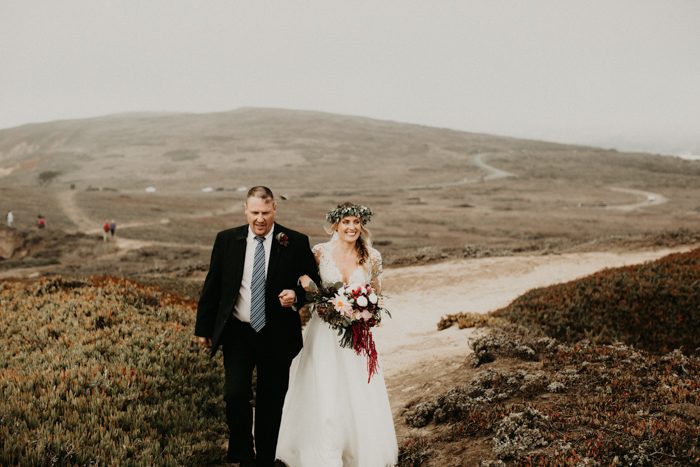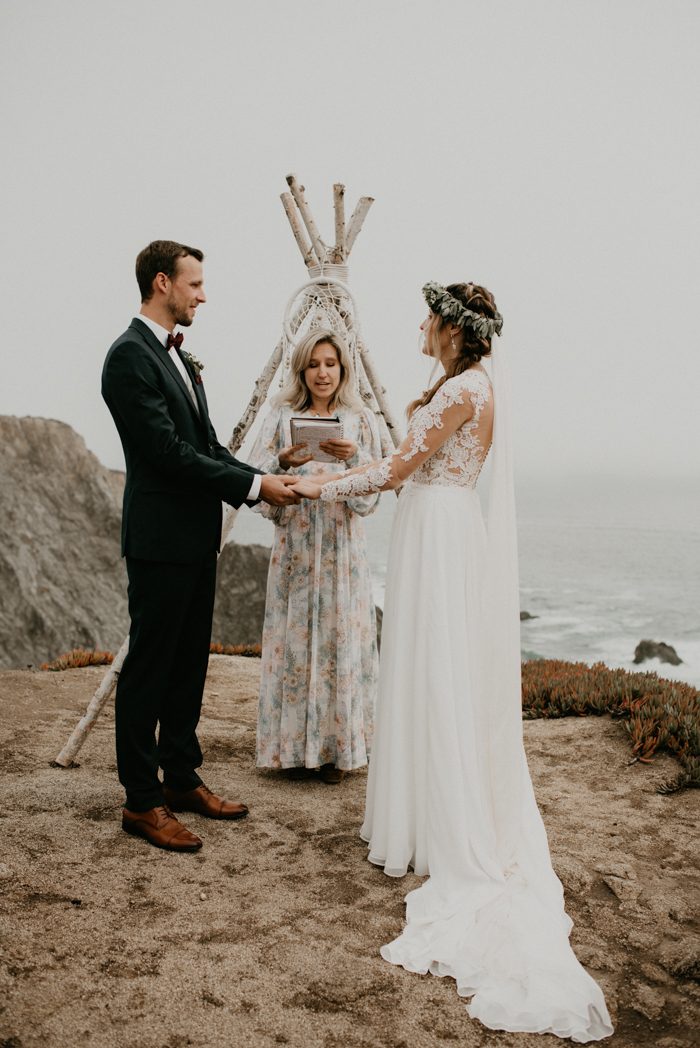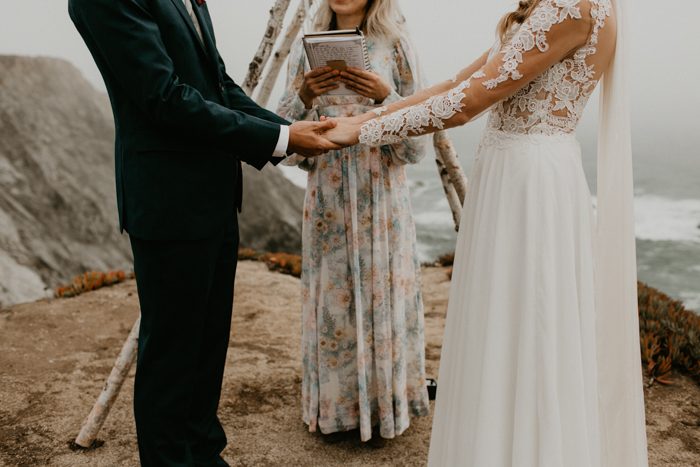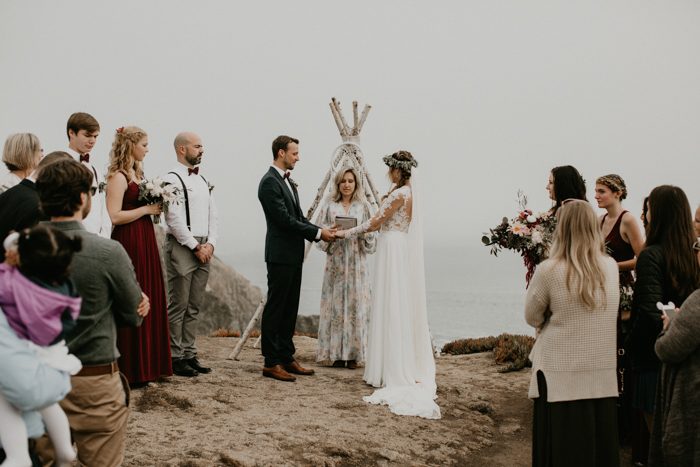 Kevin and I both come from land locked places (Germany and Minnesota) but both of us dreamed of an ocean wedding. Not a beach wedding, a cliff wedding. Bodega Bay was perfect.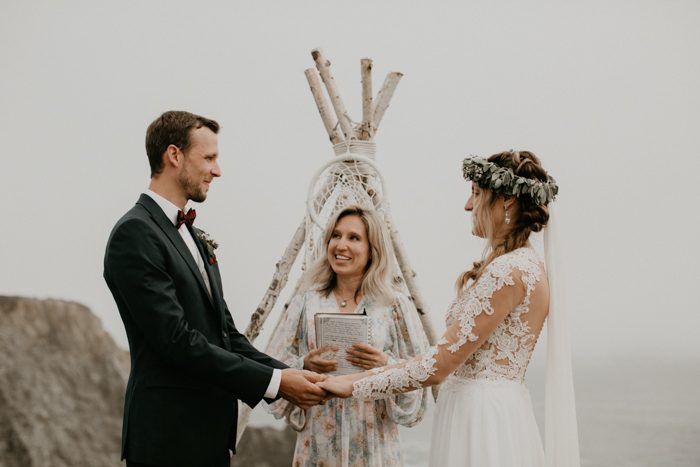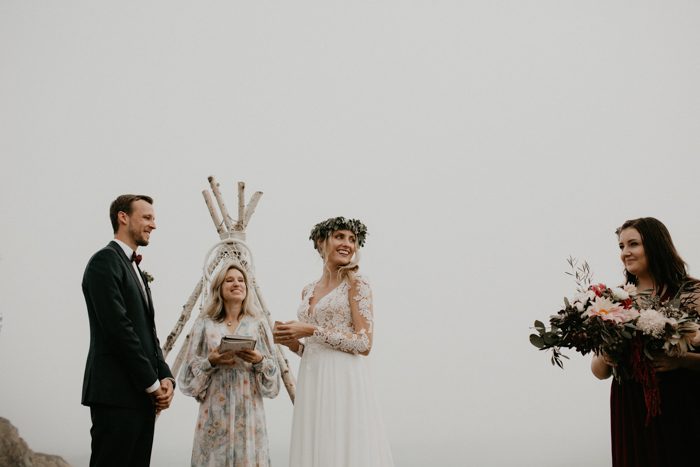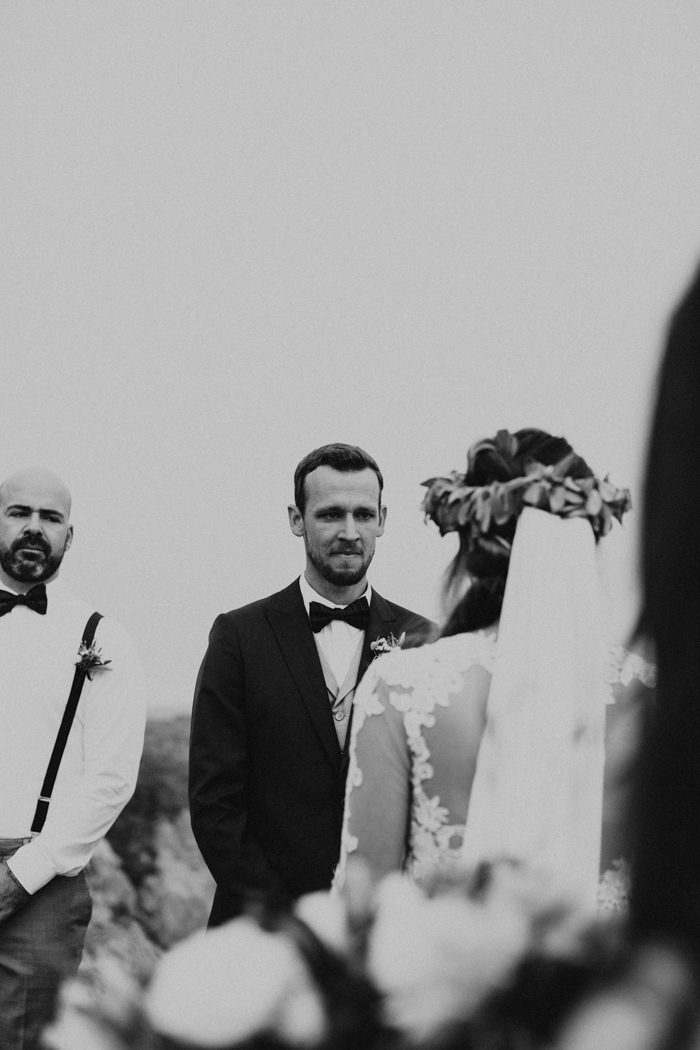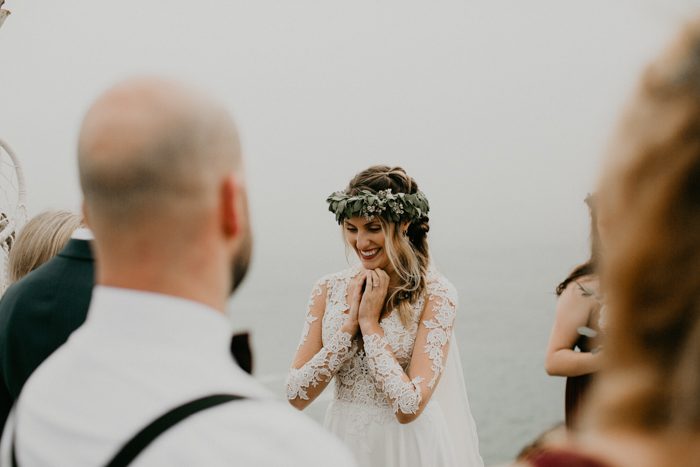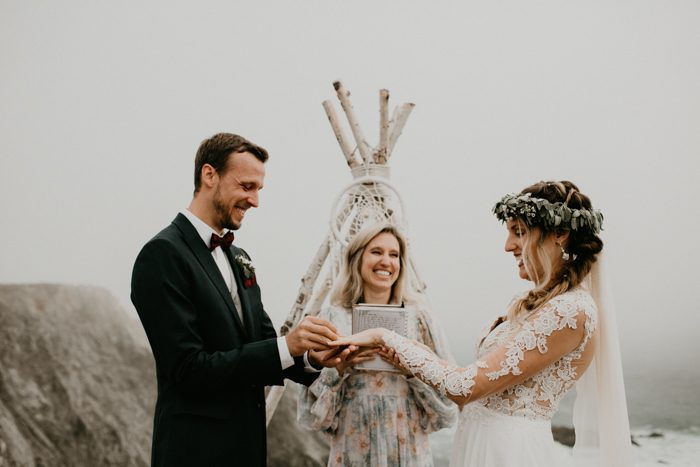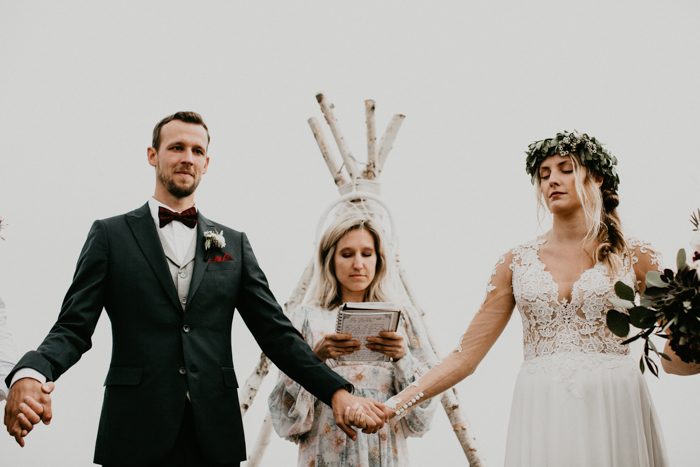 My friend who officiated is a yoga teacher and led a prayer connecting our love to the elements. We had a clear quartz "marriage crystal" I called it that everyone took turns holding to infuse their love into it.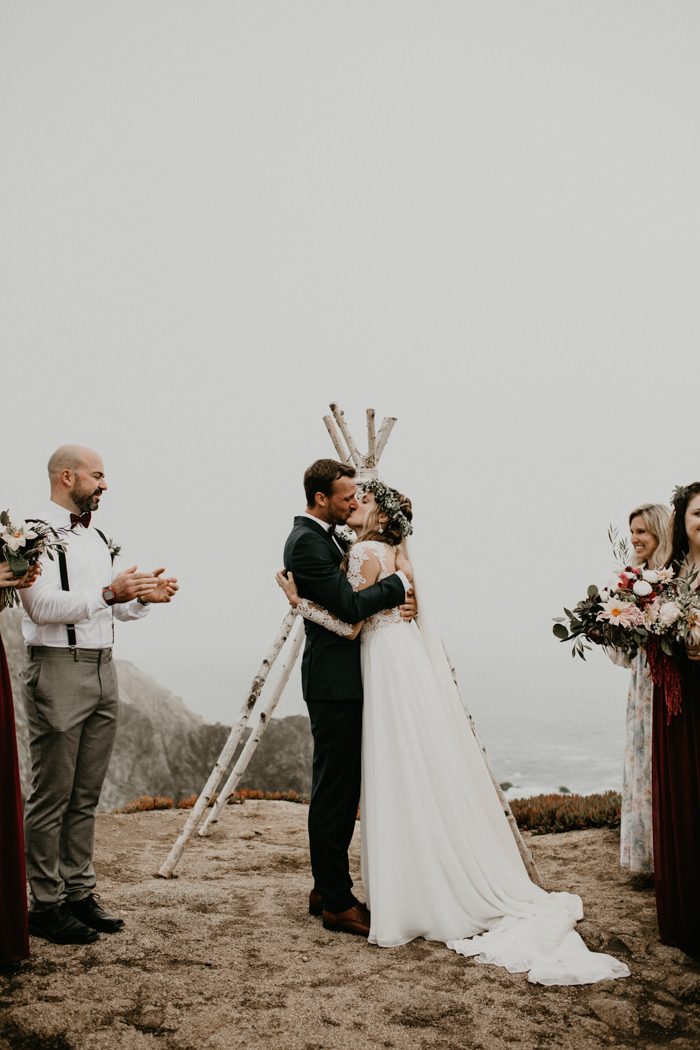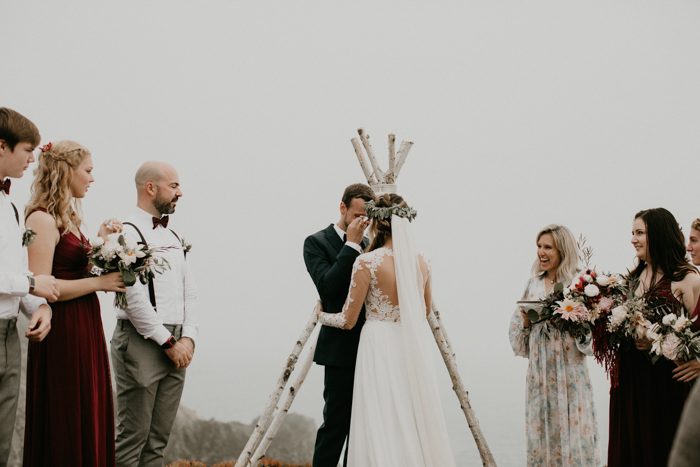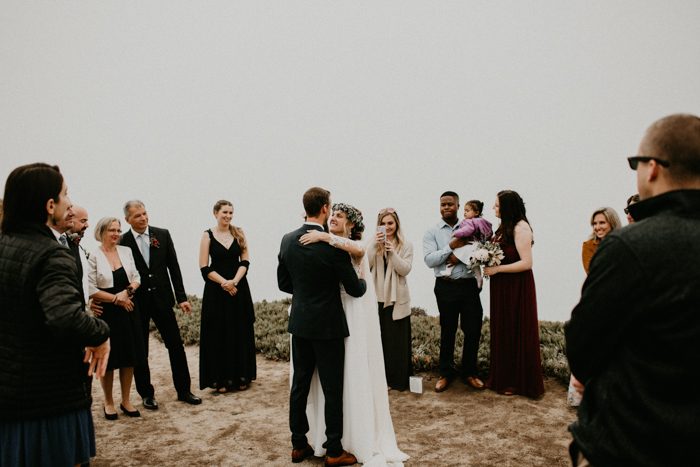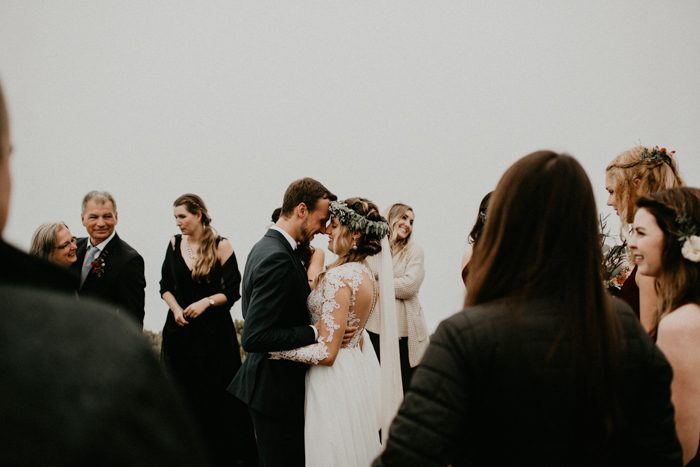 A lot of people told us that a small wedding is the way to go… and they were right! We had a chance to talk to everyone who came for the ceremony which I've heard is rare at big weddings. Everyone felt really special to be a part of the intimate circle during the standing ceremony. People might be shocked you're not having chairs or a "real reception" but if they are high vibe and joining you on your special day for the celebration of love, it doesn't matter!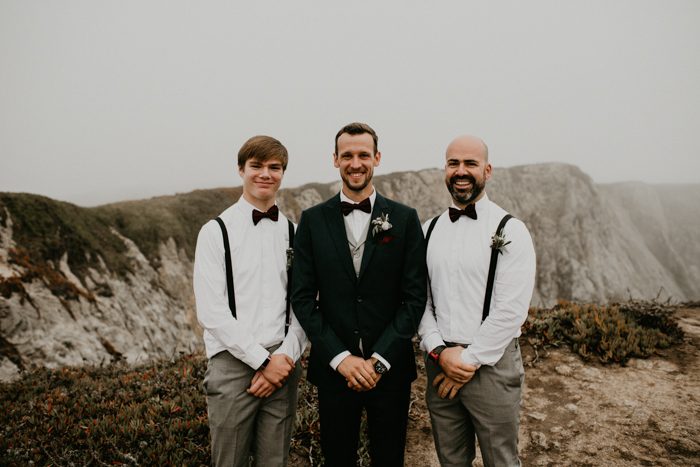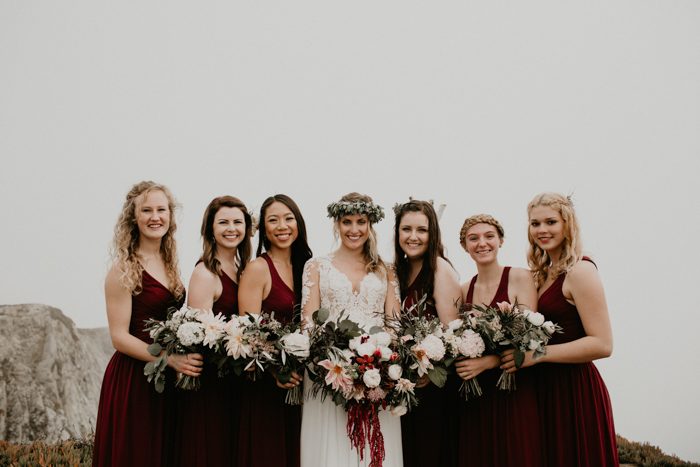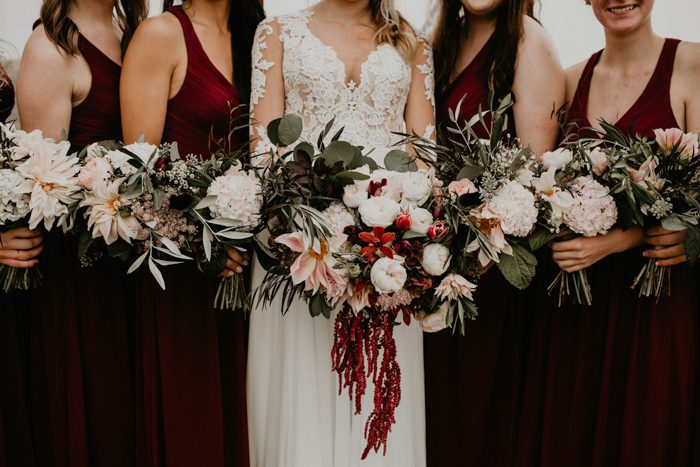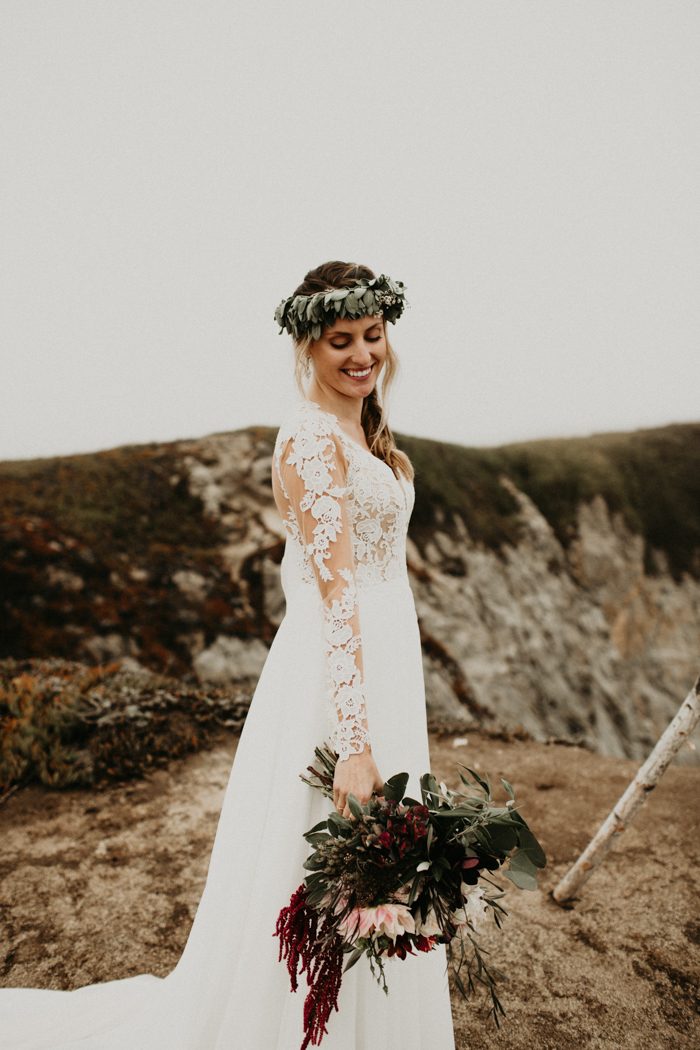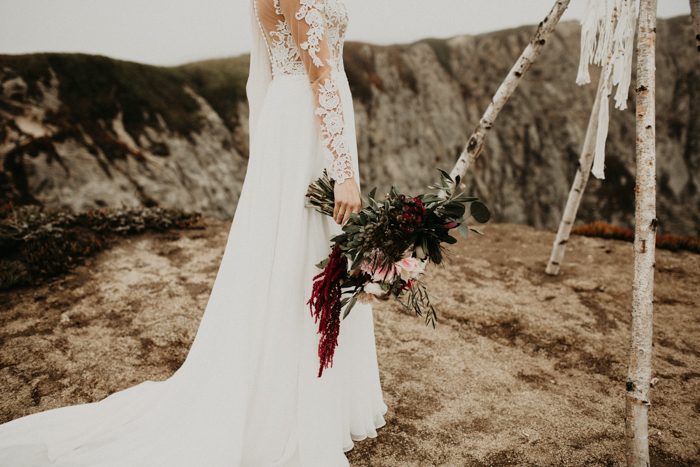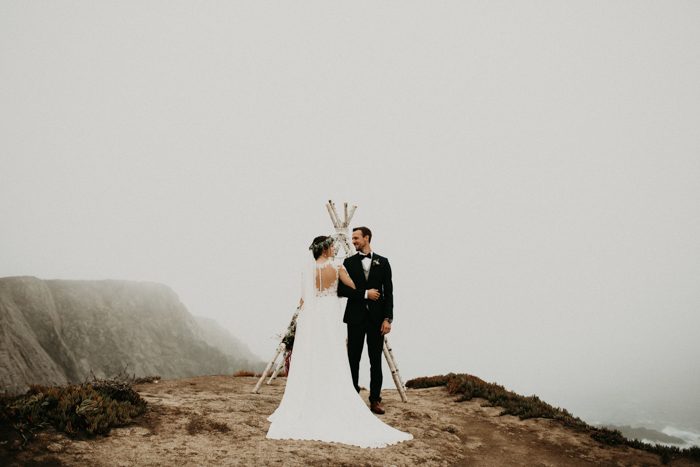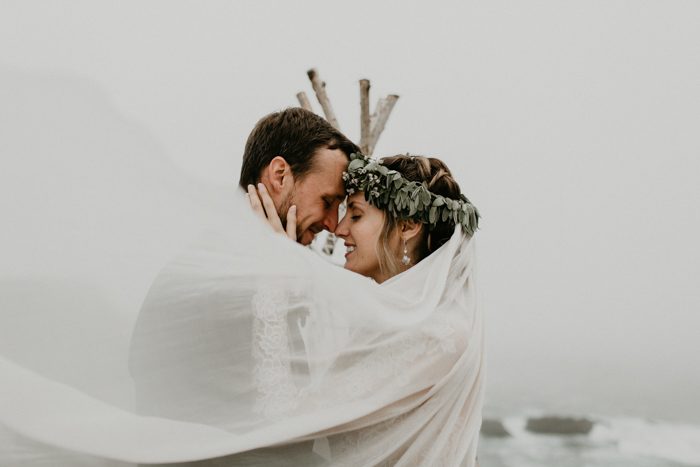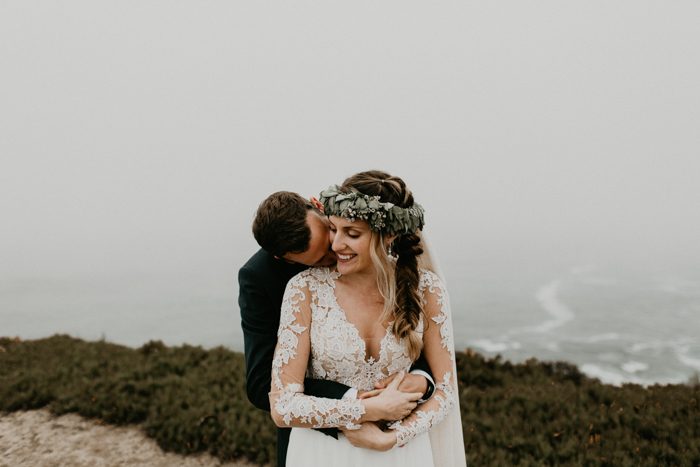 We went on a spontaneous weekend camping trip that started on the most northern part of the California coast and drove all the way down until we found our spot. The minute we found our cliff spot we knew it was the place!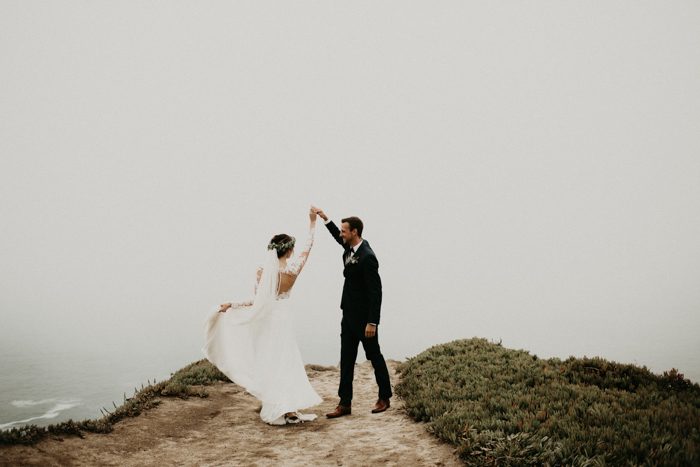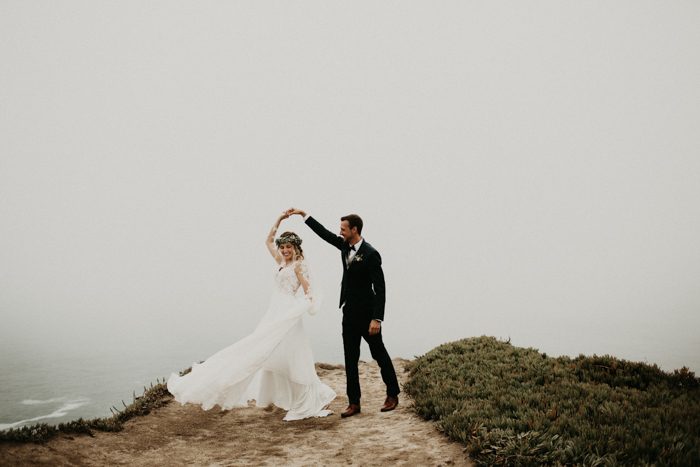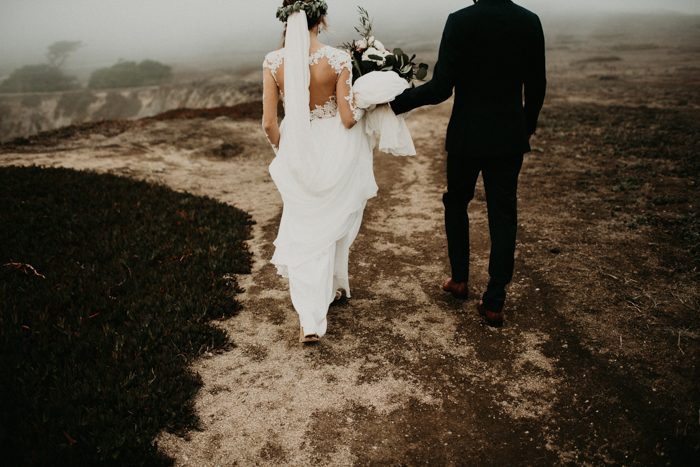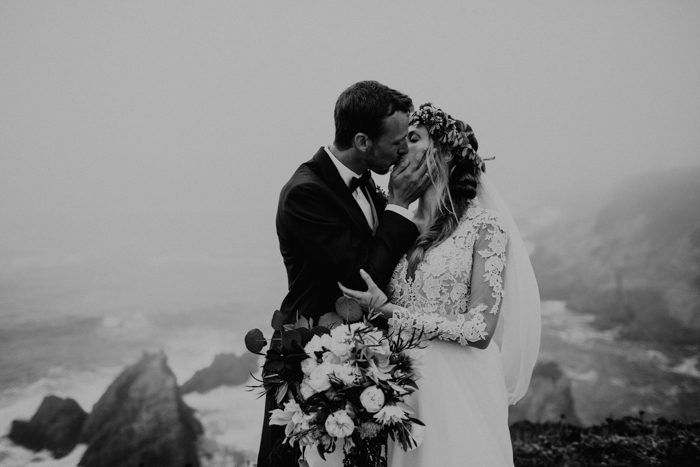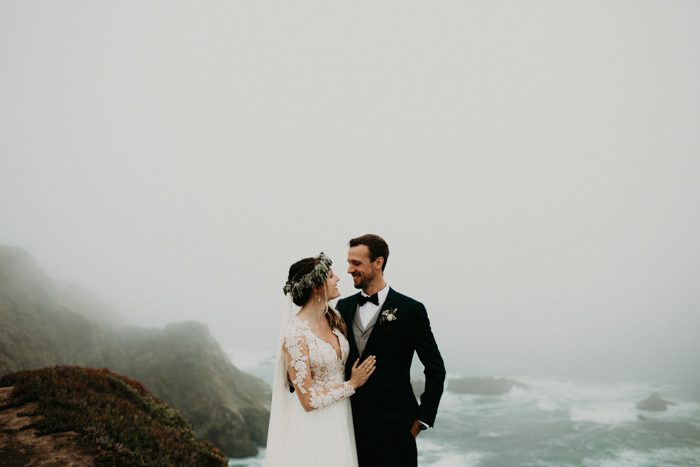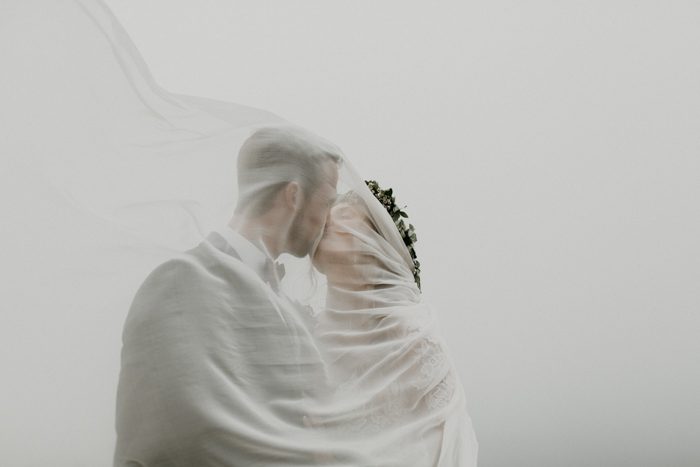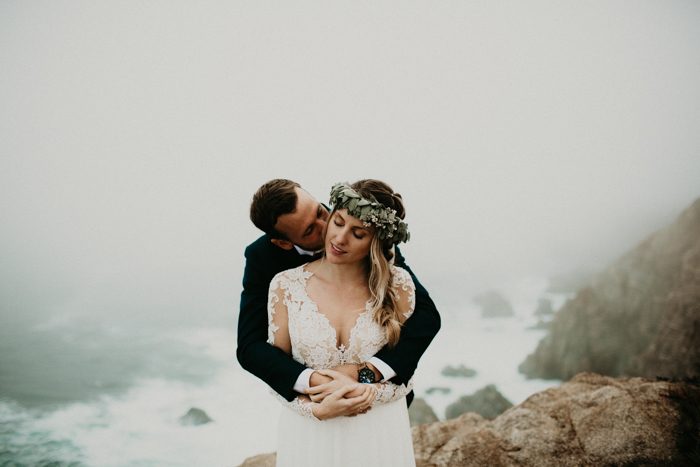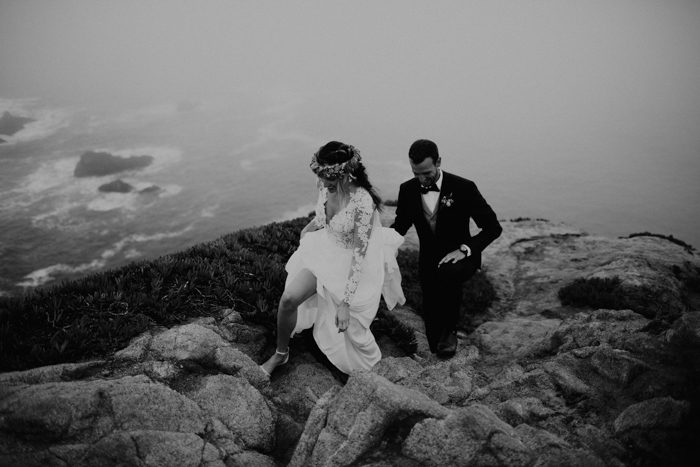 Kevin and I are as free spirited as it gets, so I wanted it to be very ethereal and divine. We love traveling, festivals, surfing, yoga, crystals, nature, and close friends and family.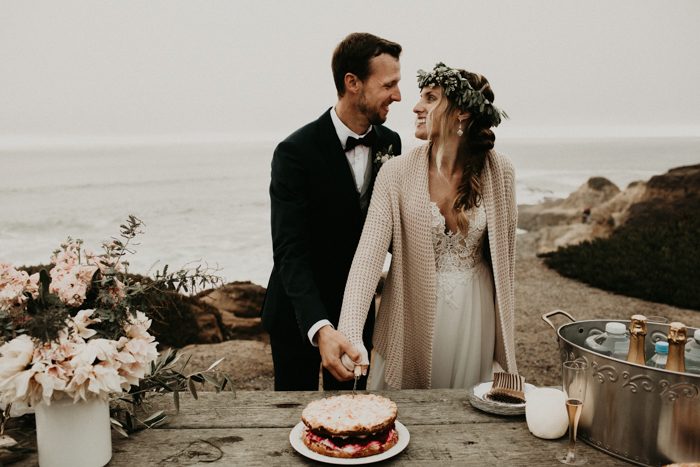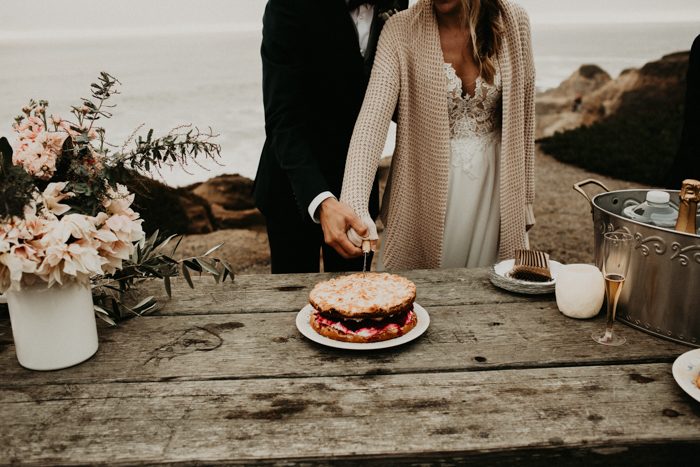 At the Picnic I wanted to make sure we all had a piece of our wedding cake which was a German raspberry cake Kevin's mom made. She had brought ingredients with her from Germany so it was really special.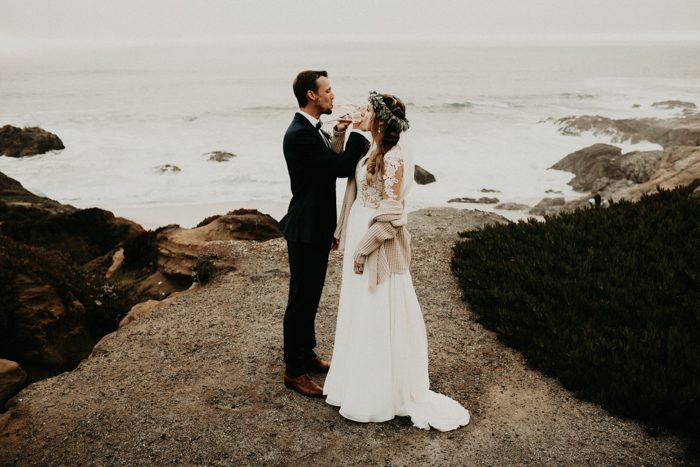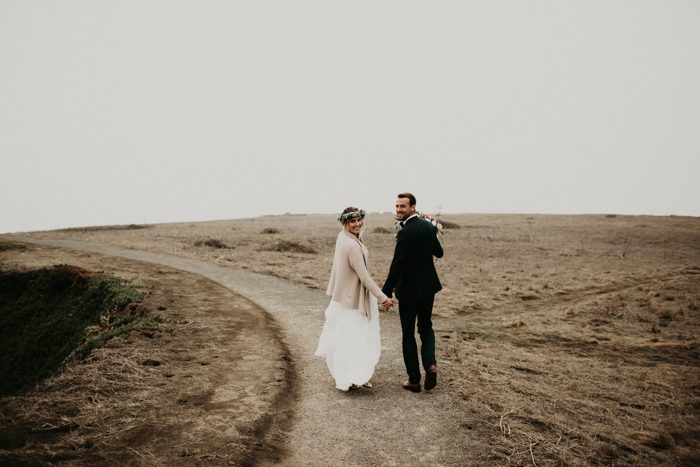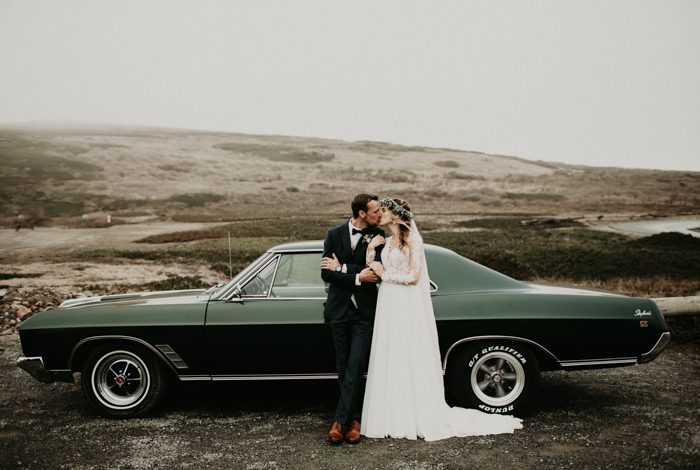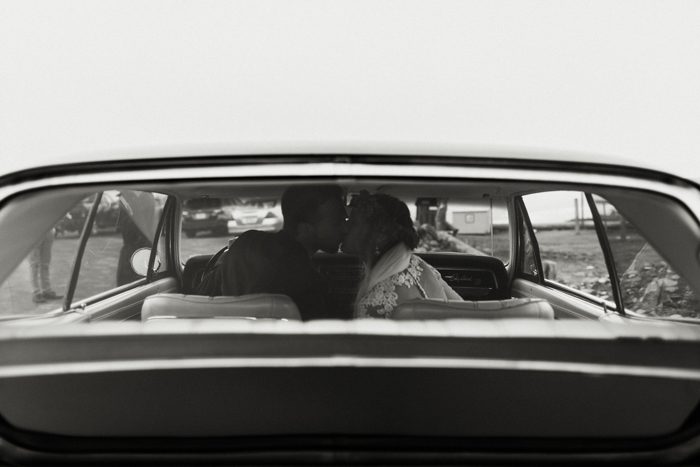 The biggest thank you to Junebug member Lauren Dixon Photography for sharing this intimate cliffside wedding with us! If you're loving the coastal couple's portraits, then be sure to check out this boldly stylish Big Sur elopement at Glen Oaks.