You might be a bit surprised to see a New Year's Eve wedding in April but since many of you are likely planning for a wedding that is months away (maybe even a cozy winter celebration?), I thought this would be perfect inspiration! Khaki and Chris celebrated their new beginnings with an all out party in elegant black, white and gold. With chevron striped table runners, tinsel and balloons, and the bride in not one, but TWO gorgeous BHLDN dresses, this wedding is full of sparkle! Thanks to Asya Photography, who photographed the day with glamour and style.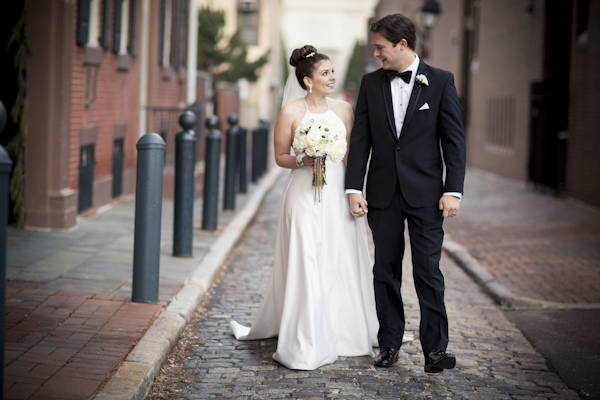 The Couple: Khaki and Chris
The Wedding: 12.31.13 – Hotel Monaco, Philadelphia, PA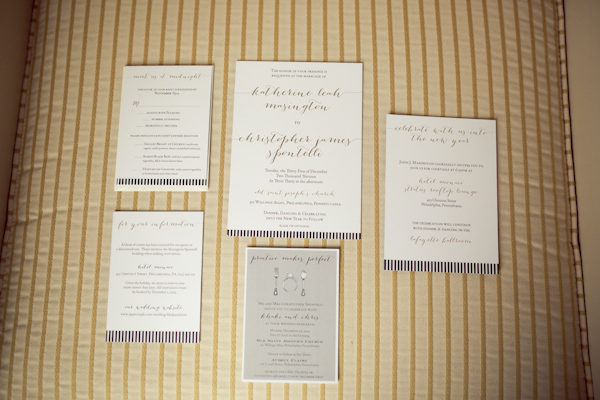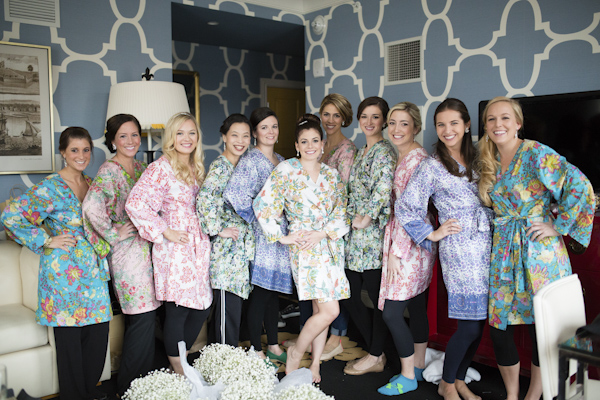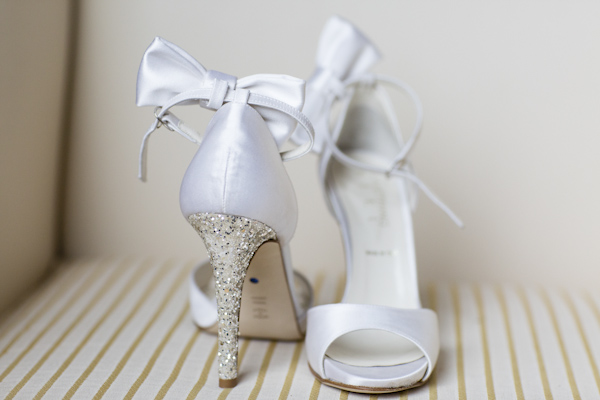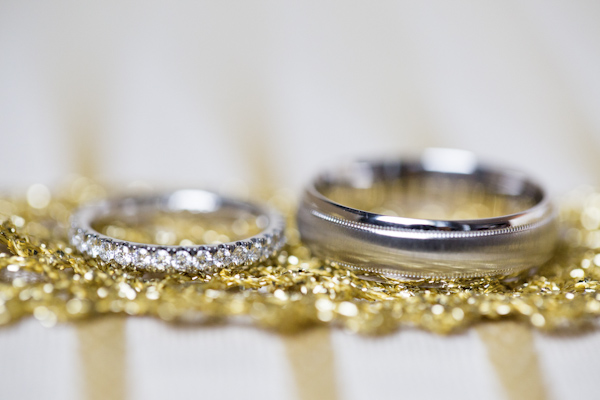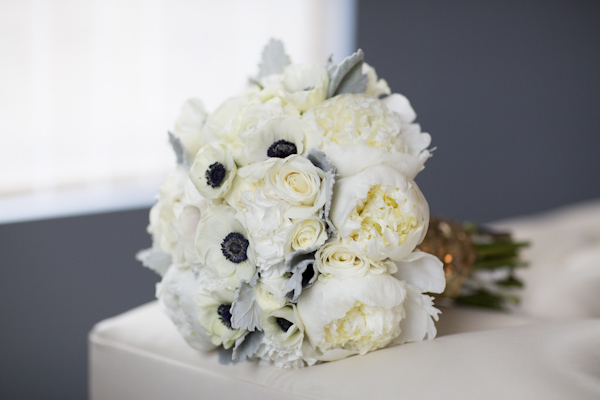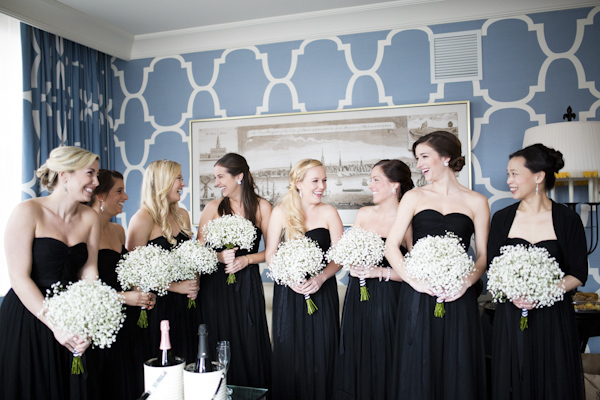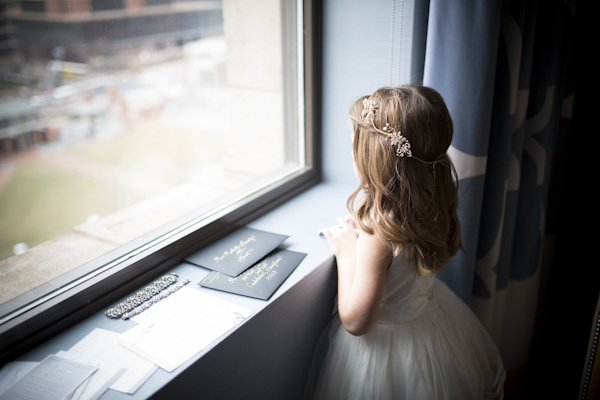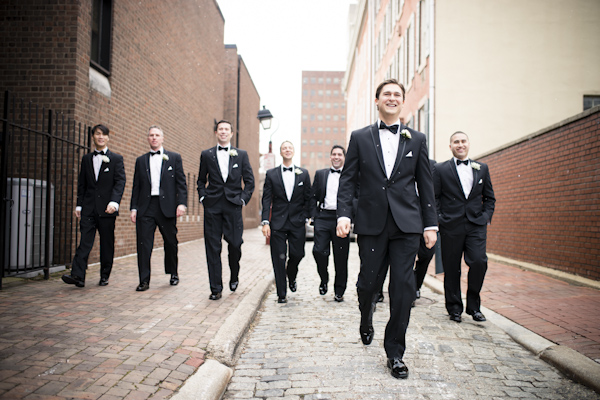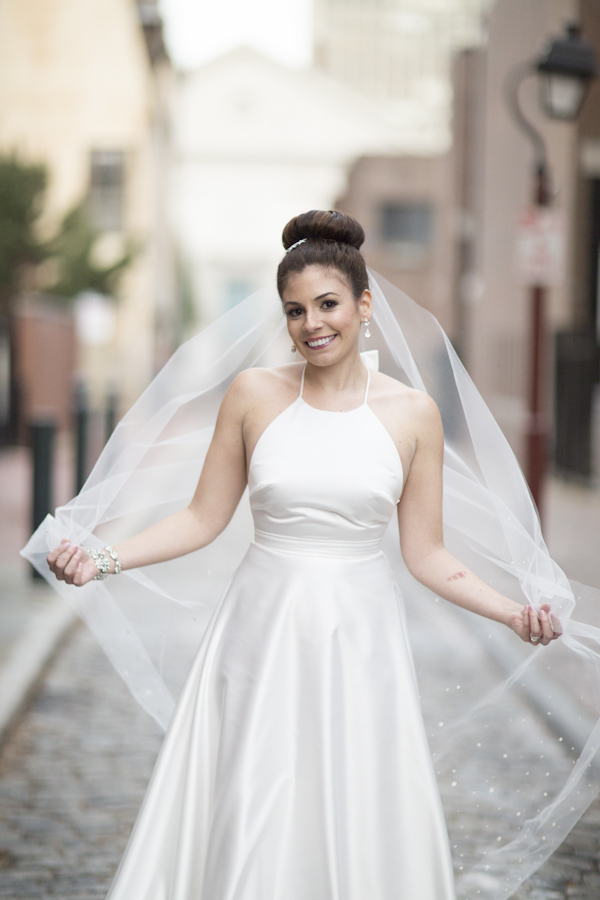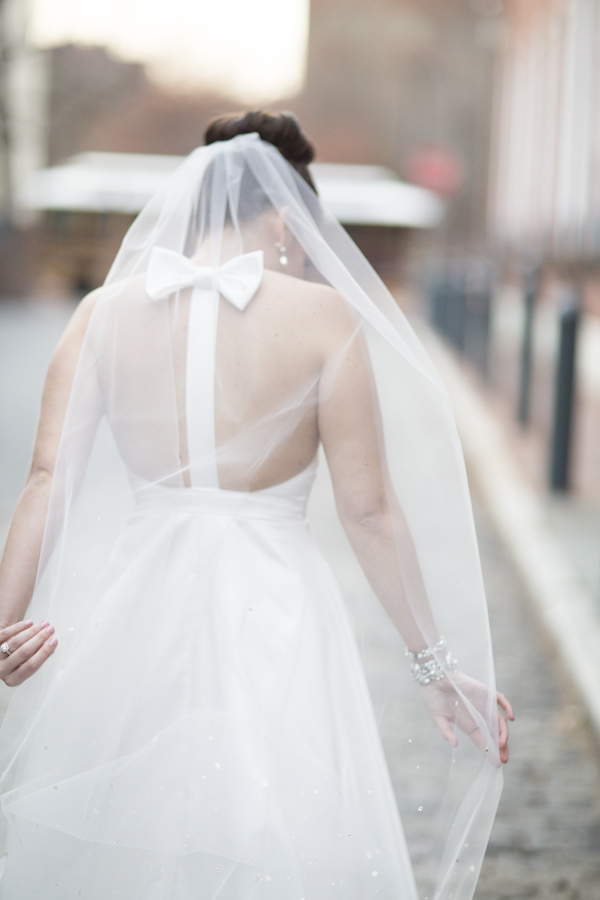 The Goals: I feel lucky enough to work for such an amazing brand as BHLDN because it taught me that your wedding day should really be reflective of you and your fiancé and that it is a day you can make your own to celebrate and cherish forever. I always dreamed of getting married on New Year's Eve… a winter wedding on a night fit for celebration. I knew the colors would always be black and white with pops of gold and silver, perfectly festive for the holiday… A bit of preppy and chic with a mix of stripes and chevrons, vintage ribbons I've found along my travels, and playful tinsel straws and party horns. We loved planning our big day and all the details. We had the best wedding planner, Sara from Confetti and Company, to pull it all together too! We chose Old City as our venue spot because Chris really loves the historical part of the city. We wanted an older, charming church with an intimate feel and decided on Old Saint Joe's on Willings Alley. Our reception was at the Hotel Monaco, which was a great compromise for us. A modern, boutique hotel (for me) in the heart of Old City right next to the Liberty Bell (for him). Wedding bells and liberty bells exactly! We wanted to have fun surprises for our guests: a balloon drop at midnight as well as a room setup next to the reception that had a photo booth with a balloon backdrop and wedding Mad-Libs, our version of a guest book, which was one of the funniest and best parts of our wedding.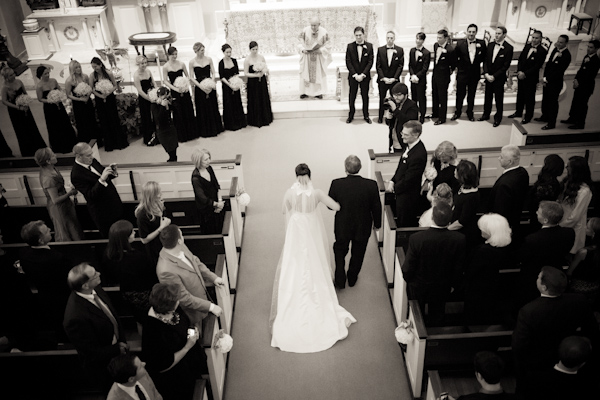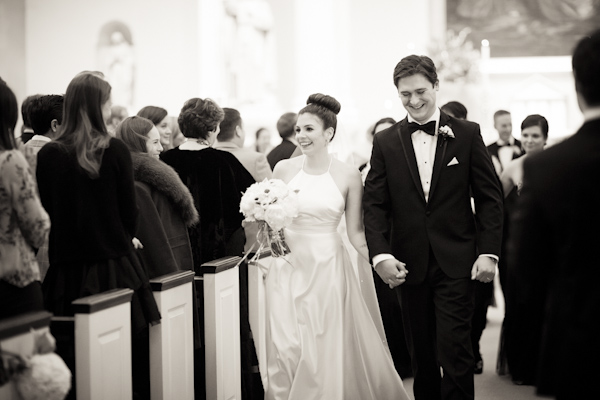 The Look: Both of my dresses came from BHLDN. I chose my silk Delphine Manivet halter gown at my home office surrounded by some of my closest work friends and my Dad and two sisters. I loved how the skirt was full, but not princessy and the definition at the waist.. not to mention the bow at the nape of my neck. It was very me. I loved it from the first time I saw it, but when I put it on, I knew it was the one. My second dress was also from BHLDN by Rachel Gilbert and I loved the embellished bodice for New Year's. There was so much sparkle! The chiffon skirt was so much fun to dance in. The bridesmaid dresses came from BHLDN and were long, black tulle strapless dresses with a sweet grosgrain tie at the waist. The groomsmen and groom were outfitted by Saget's Tuxedos in Drexel Hill. Chris had two jackets for the occasion and we both changed before cocktail hour! I gifted him vintage gilt golden retriever cufflinks to wear since our puppy was at home on our big day! I also had custom Something Bleu shoes that had removable bows to accent my dress and pops of sparkle!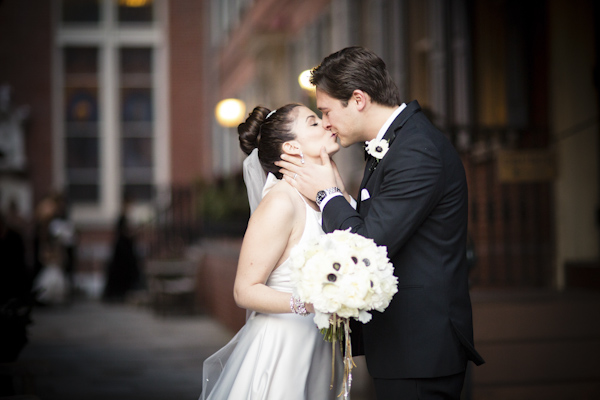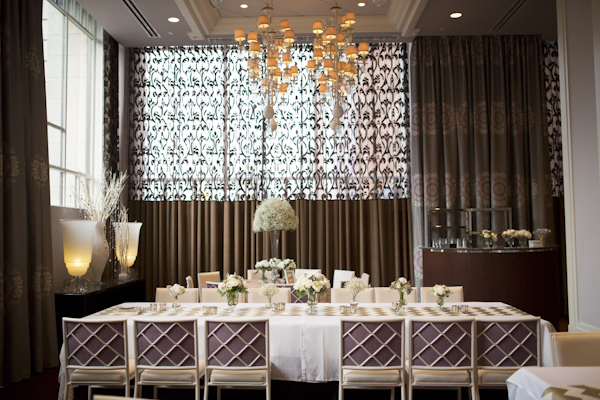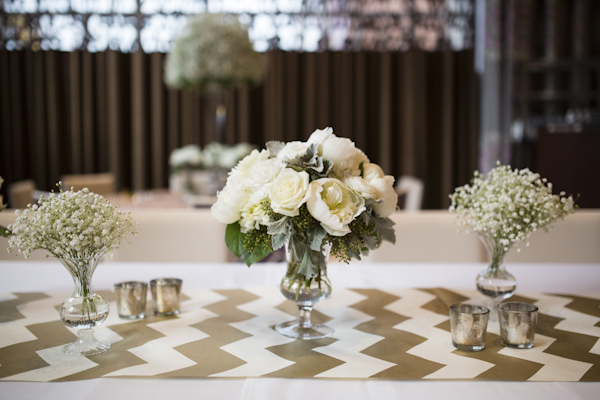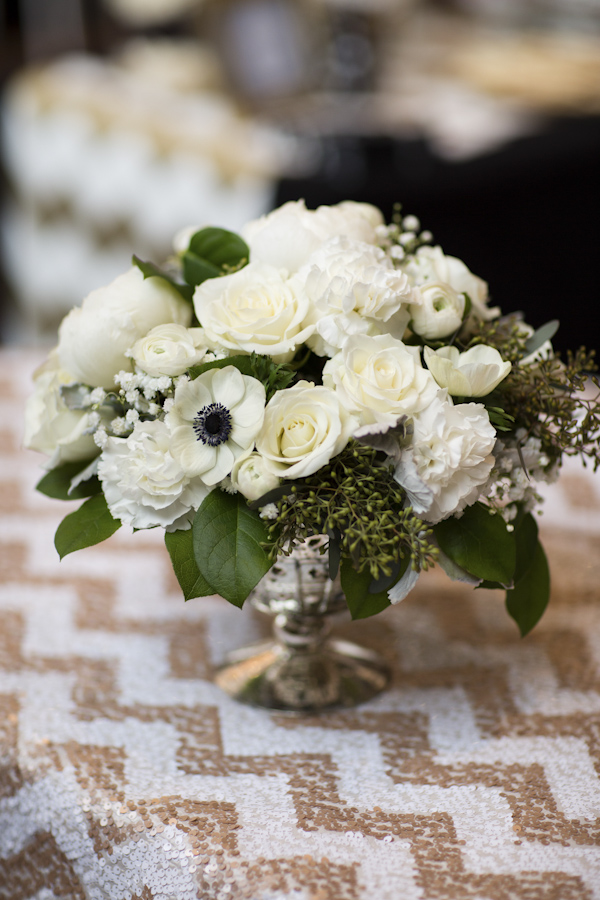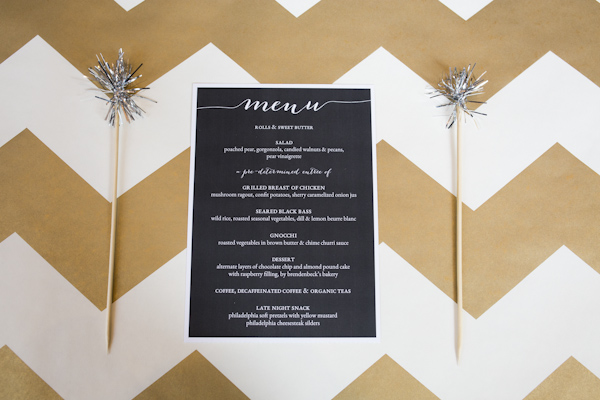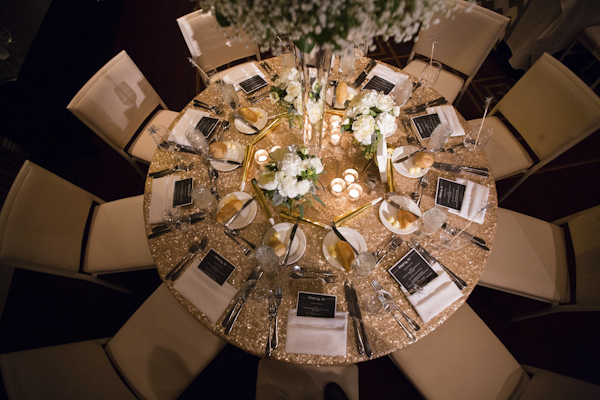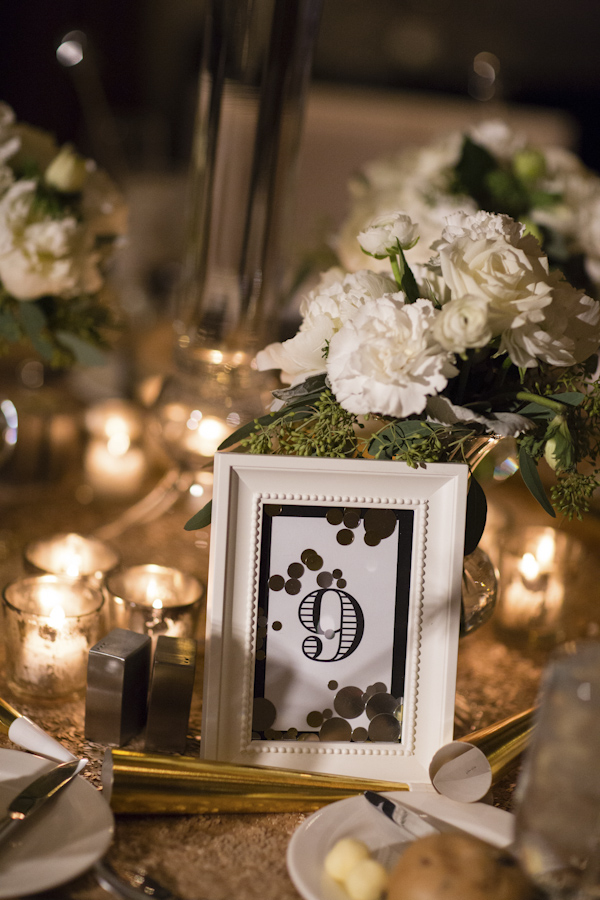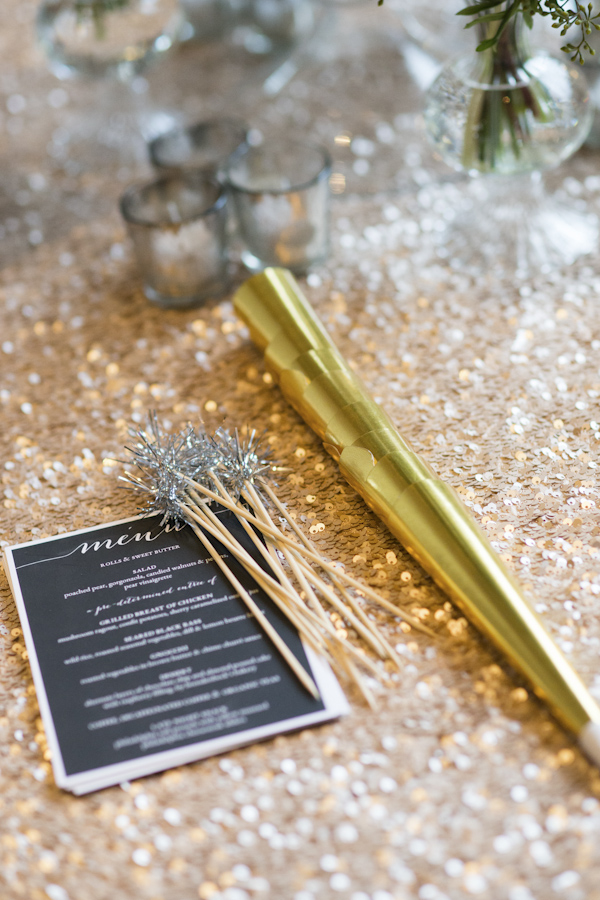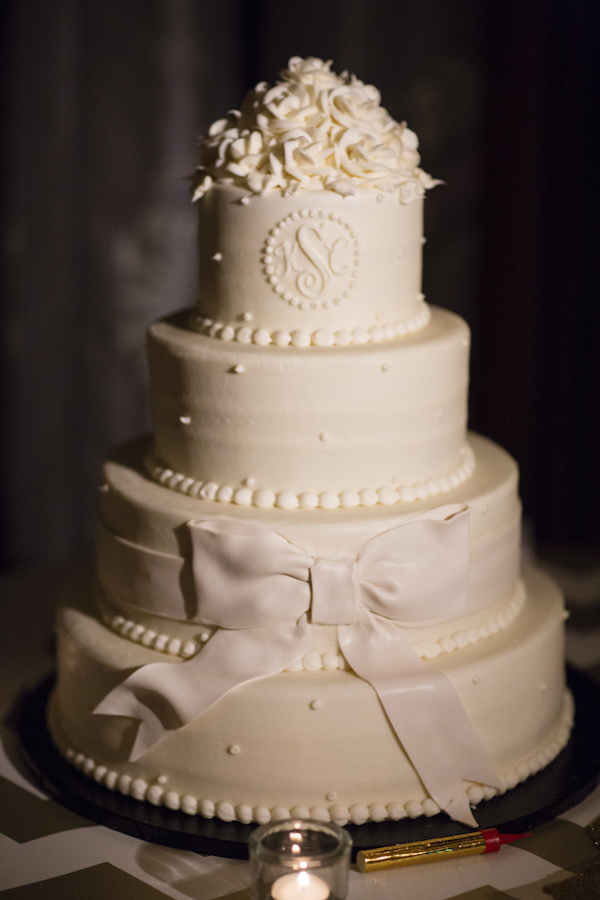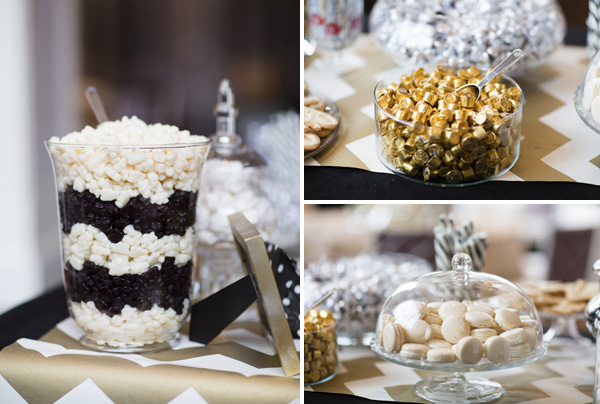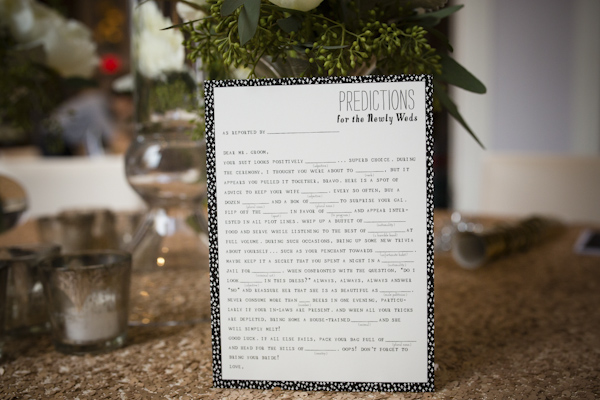 The Moments: From the groom – Waiting for my bride for an hour at the church while she was sewn into her gown. I couldn't keep it together saying the vows and she helped me through it.
From the bride – Being surrounded by all my bridesmaids and family getting ready and reading through a letter from Chris before the events started at the hotel. The support and love I felt for us that day will always remain with me. Chris and I were planning on a first look to keep our emotions in check before the walk down the aisle. The dress zipper issue made this a bit problematic but seeing each other as I walked down the aisle was a feeling of happiness and excitement that neither of us will ever forget. And the balloon drop at midnight, surrounded by all of our friends and family, was one of the best moments of the day.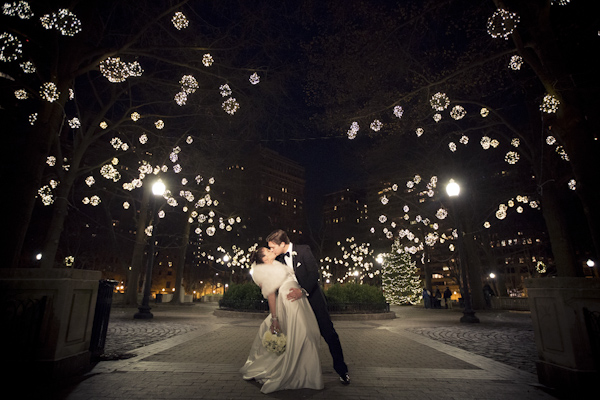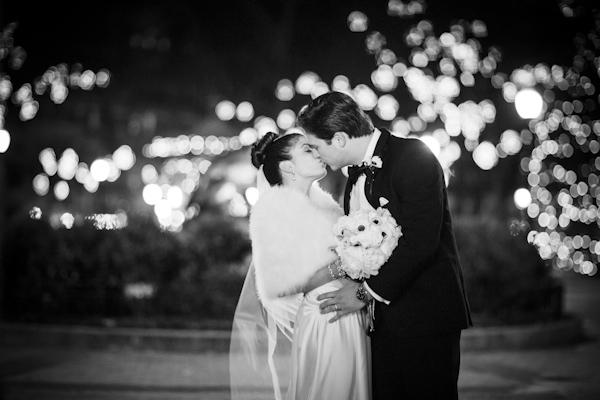 The Advice: From the groom – Take a deep breath and enjoy the planning. Learn how to best communicate.
From the bride – Make sure your big day reflects you and your fiance! From the venue, attire, music, and the all the little details. Don't get lost in the expectations of a traditional wedding. Things will happen the big day, remain flexible! Or hire Sara and she will make everything perfect.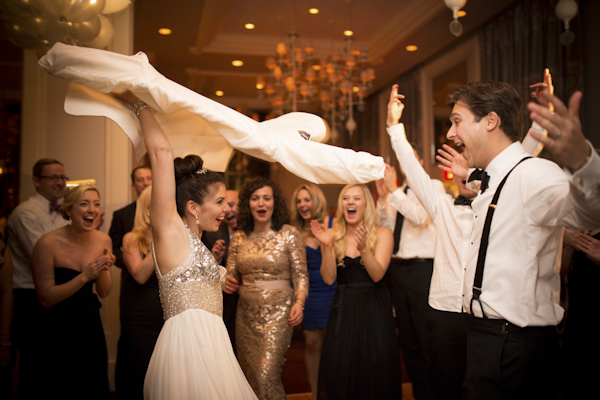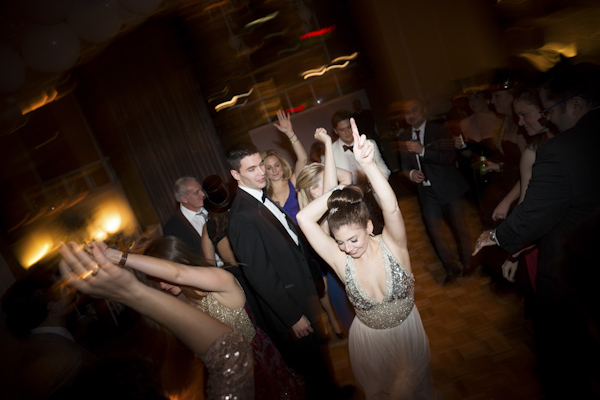 The Wedding Team:
Photographer: Asya Photography
Ceremony Venue: Old Saint Joseph's Church, Old City Philadelphia
Reception Venue: Hotel Monaco
Event Planner: Confetti and Company
Officiant: Father Jerry McAndrews, Old Saint Joseph's Church
Invitation Designer: Tootsie & Marie Creative Design Studio
Catering: Hotel Monaco
Florist: Petals Lane
Cake: Bredenbeck's Bakery
Wedding Dress: BHLDN
Bridal Accessories: Shoes – Custom by Something Bleu, Bracelets by Ben Amun, Custom Veil, Hairclip, & Earrings by Paris by Debra Moreland, Robe by Plum Pretty Sugar
Bridesmaids' Apparel & Accessories: BHLDN, Robe by Plum Pretty Sugar, Earrings by Ben Amun
Groom's Apparel & Accessories: Saget's Tuxedos, Vintage Gilt Golden Retriever Cufflinks
Groomsmen's Apparel & Accessories: Saget's Tuxedos
Makeup Artist: Aleksandra Ambrozy
Hair Stylist: Jackie from Aleksandra Ambrozy
Videographer/Film Maker: Squareware Studios See their video here!
DJ: White Label
Transportation: Philadelphia Trolley Works
Favors: Candy Bar with cookies and macarons by Belle Bakery, Philadelphia, PA
Rentals: Linens rented through Petals Lane, La Tavola Linen
Rings: Mervis Diamonds
Balloon Drop & Balloon Background for Photobooth: Magnifique Decor
Photobooth: Party Cam
Thank you Khaki and Chris for sharing your glamorous New Year's Eve wedding with us!