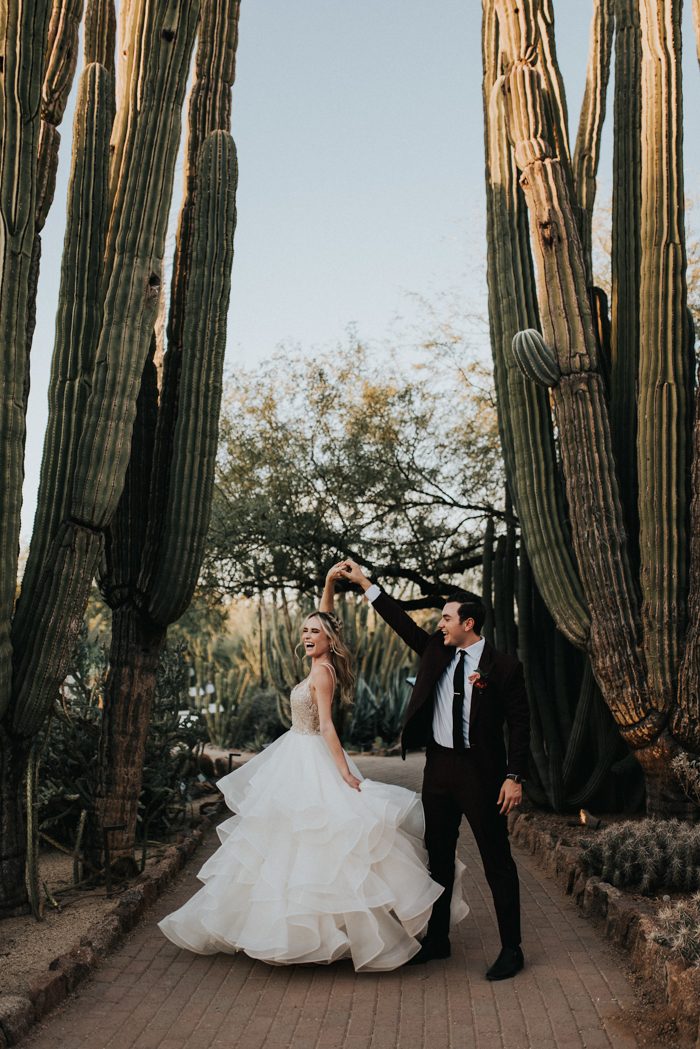 Kacia and Tony's Desert Botanical Garden wedding has the most perfectly modern, rich color palette. After planning the wedding herself, Kacia and Tony turned to Hitch Without a Glitch to take the reins for day-of coordination. With everything going seamlessly behind-the-scenes, Kacia and Tony were able to relax and be fully present in their day. After their first kiss as husband and wife, they headed to the reception where they enjoyed delicious bites from Atlasta Catering and Salted Caramel Catering. As the celebration continued, Ray the DJ kept people on the dance floor! Photographers Jonnie and Garrett and videographer Kyle Hustis beautifully documented the lush details and sweetness between Kacia and Tony.
The Couple:
Kacia and Tony
The Wedding:
Desert Botanical Garden, Phoenix, Arizona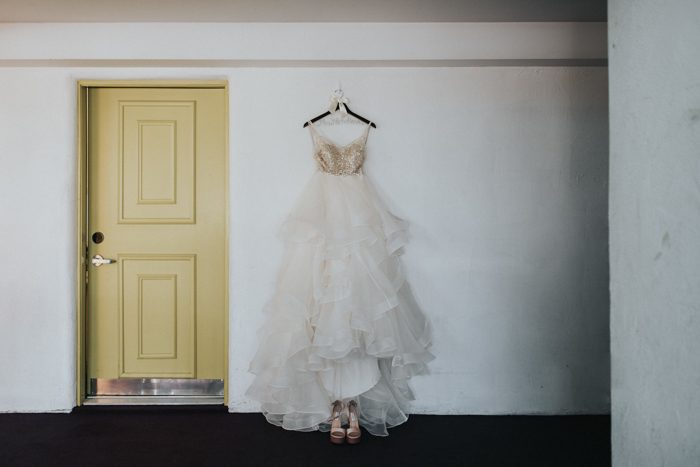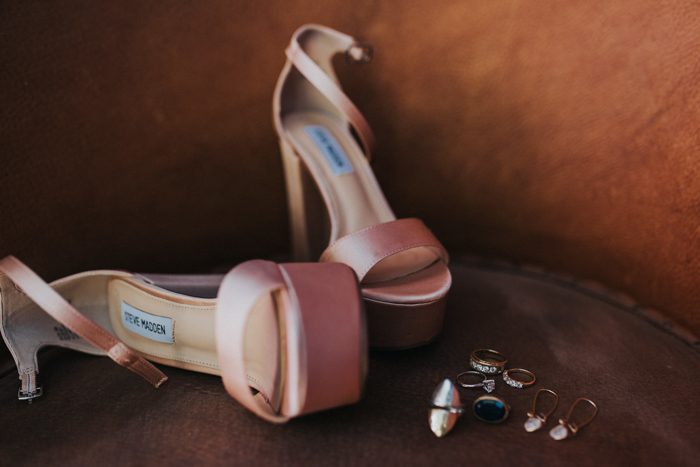 SHOP THIS POST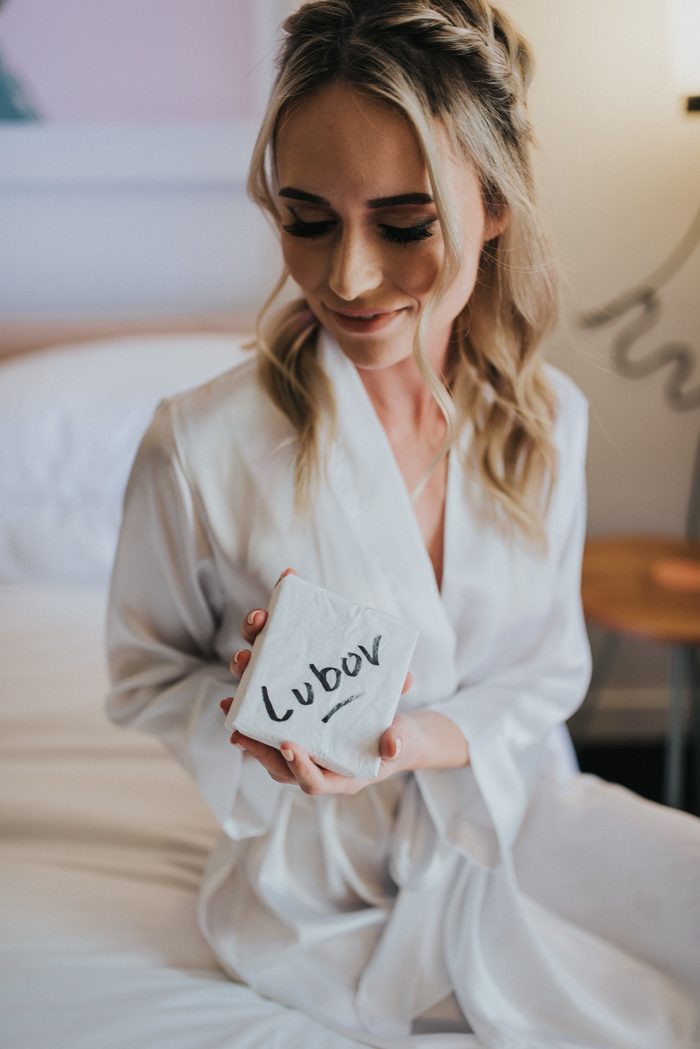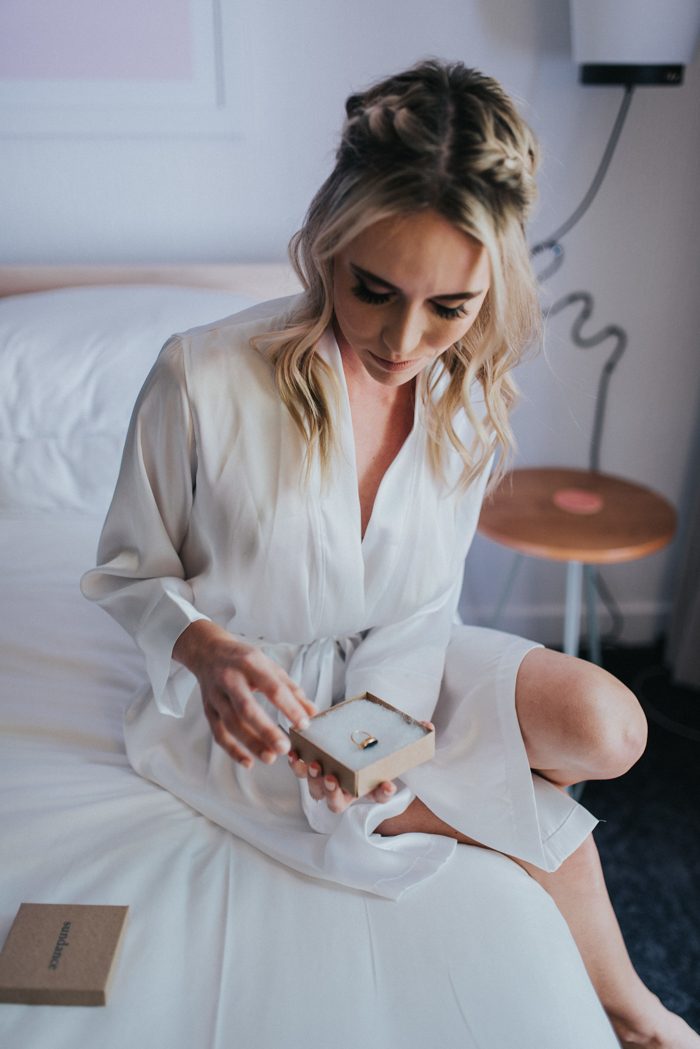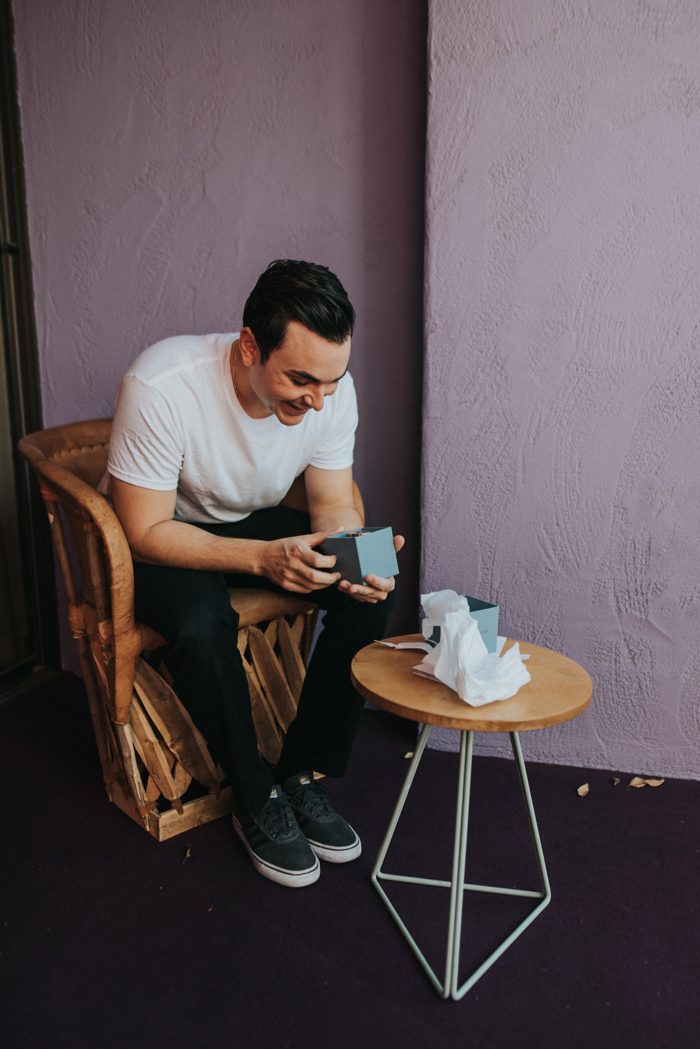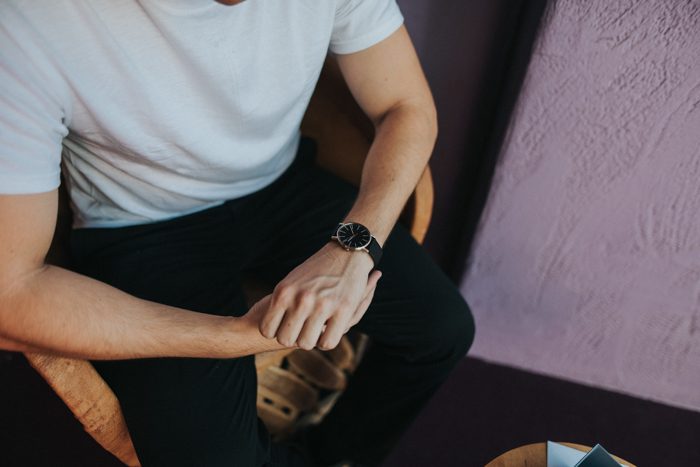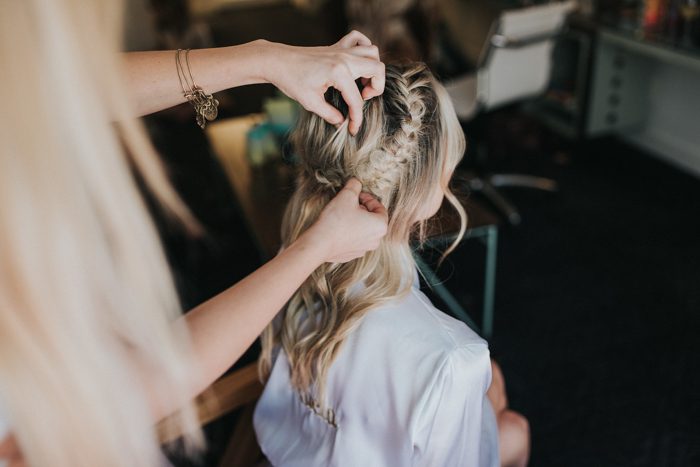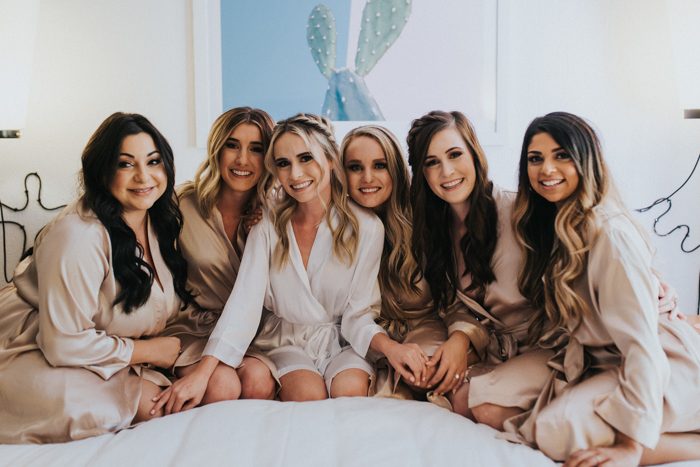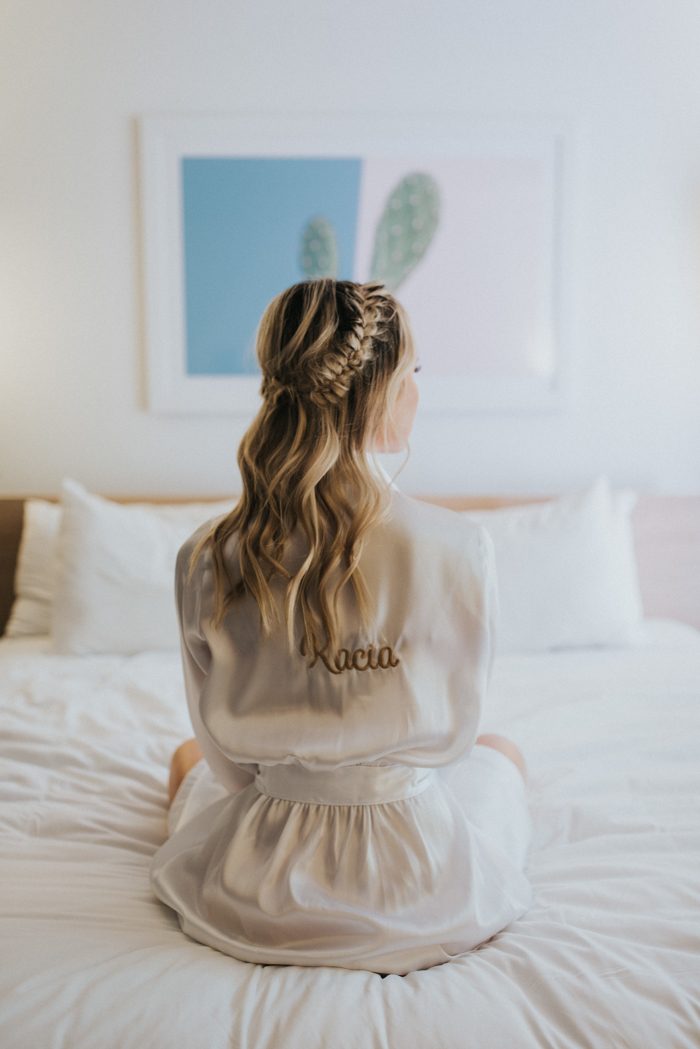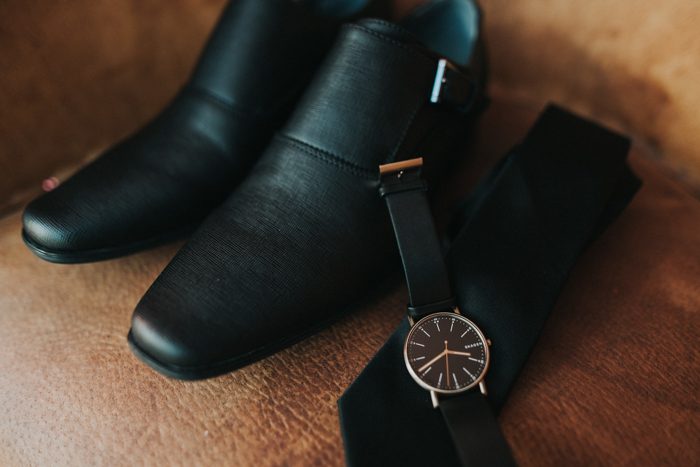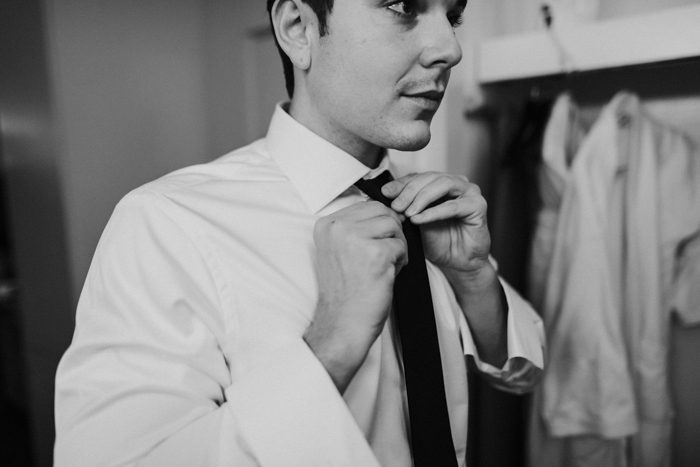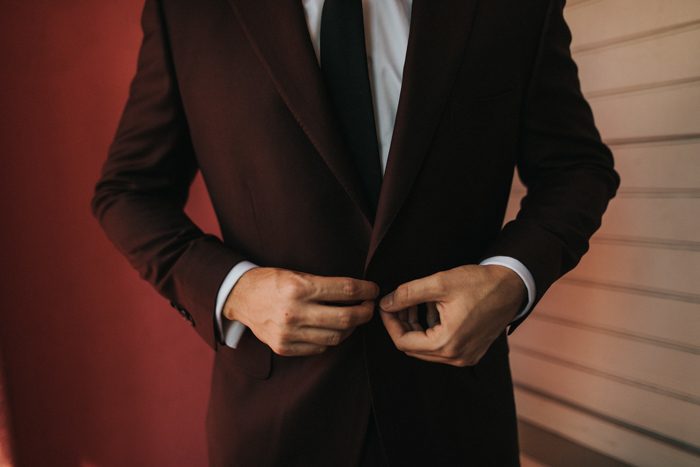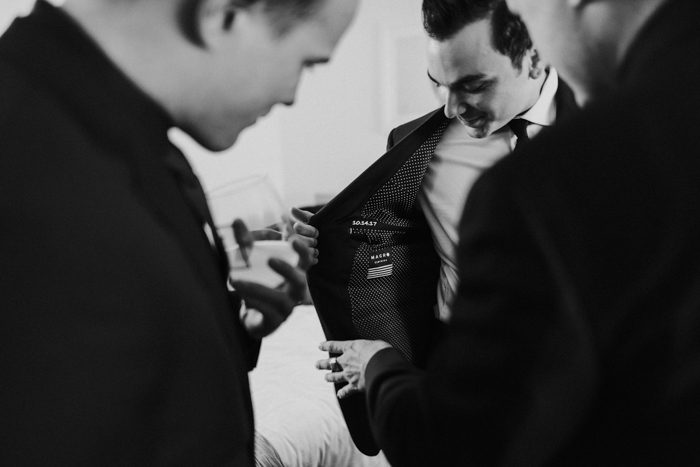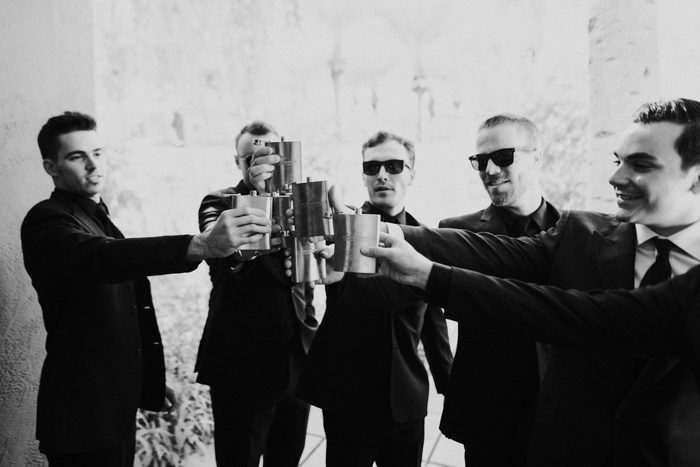 Jonnie and Garrett, The Petal Theory, and Tremaine Ranch were all musts for me. I have enjoyed the work of these professionals for years! So much so that I provided them with the general vibe I was looking for, and let them do the rest. I knew their vision was in line with my own, trusted them, and could not have been happier with the way everything turned out. They rule.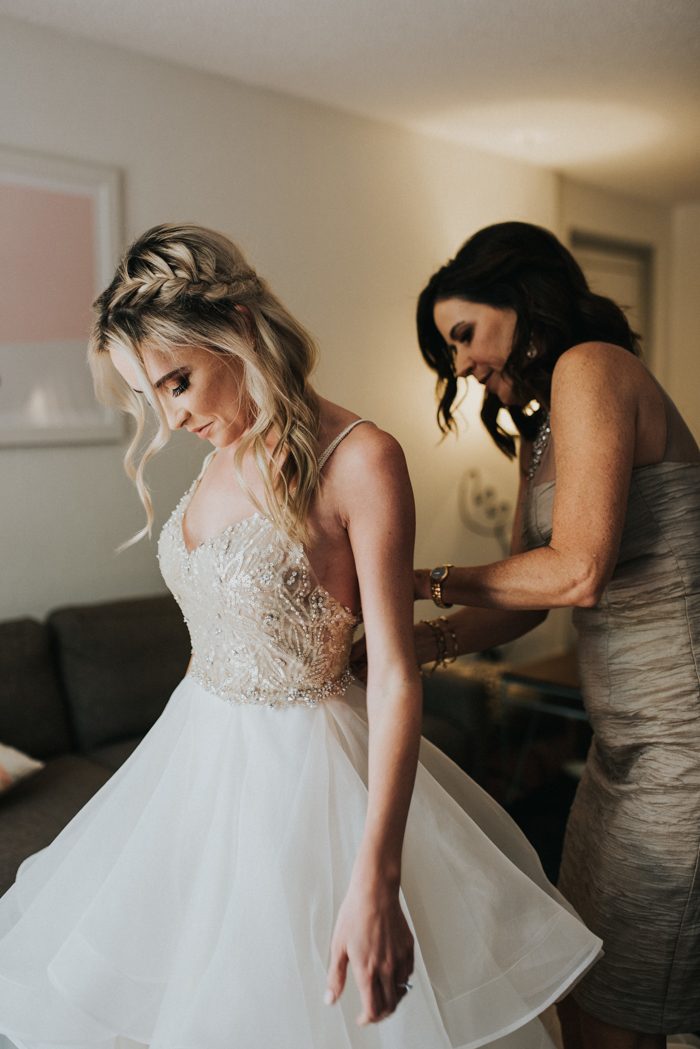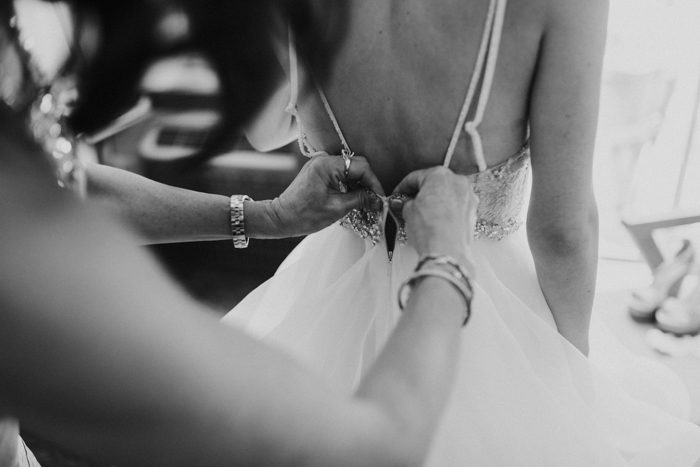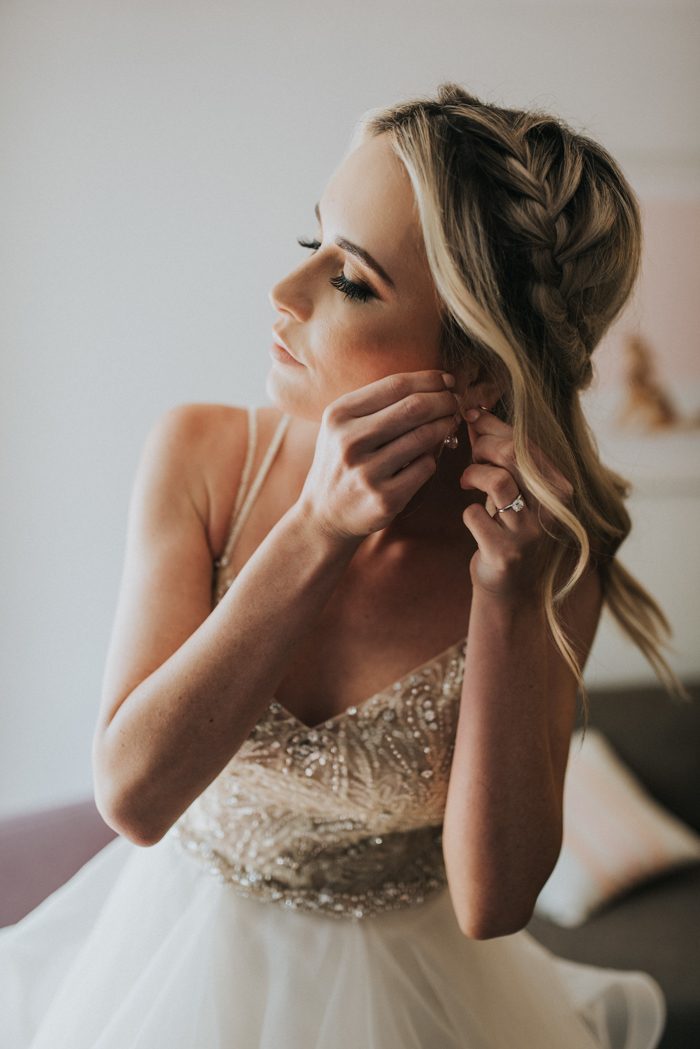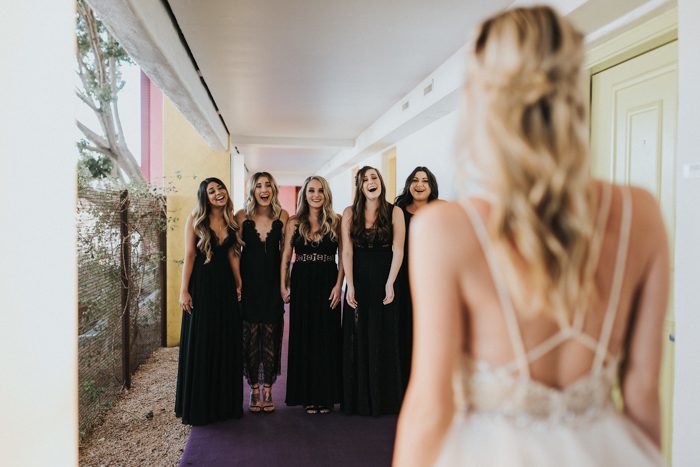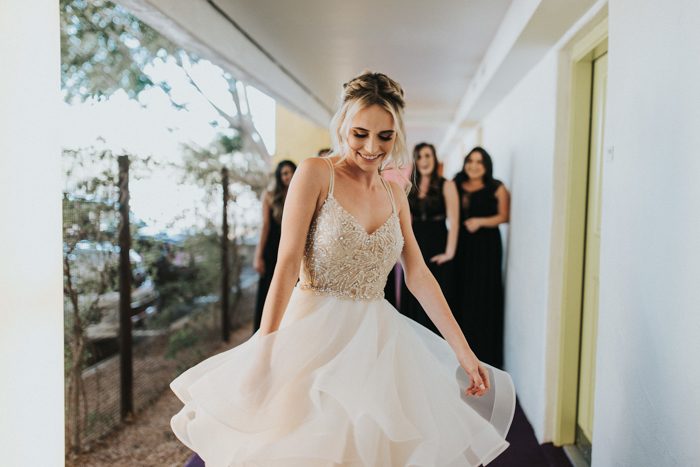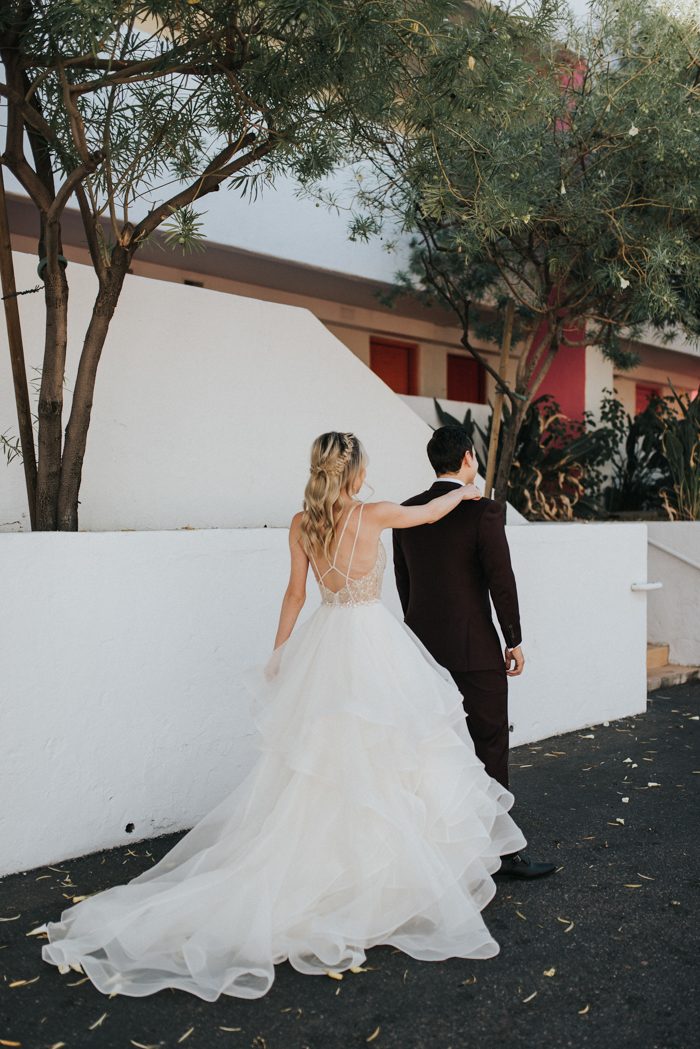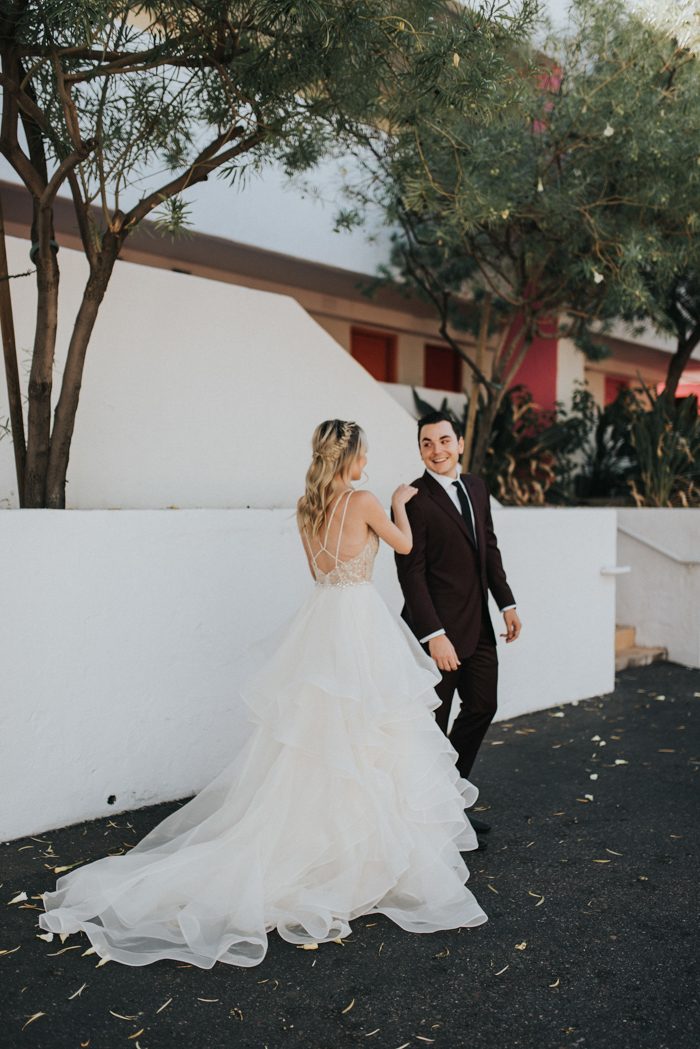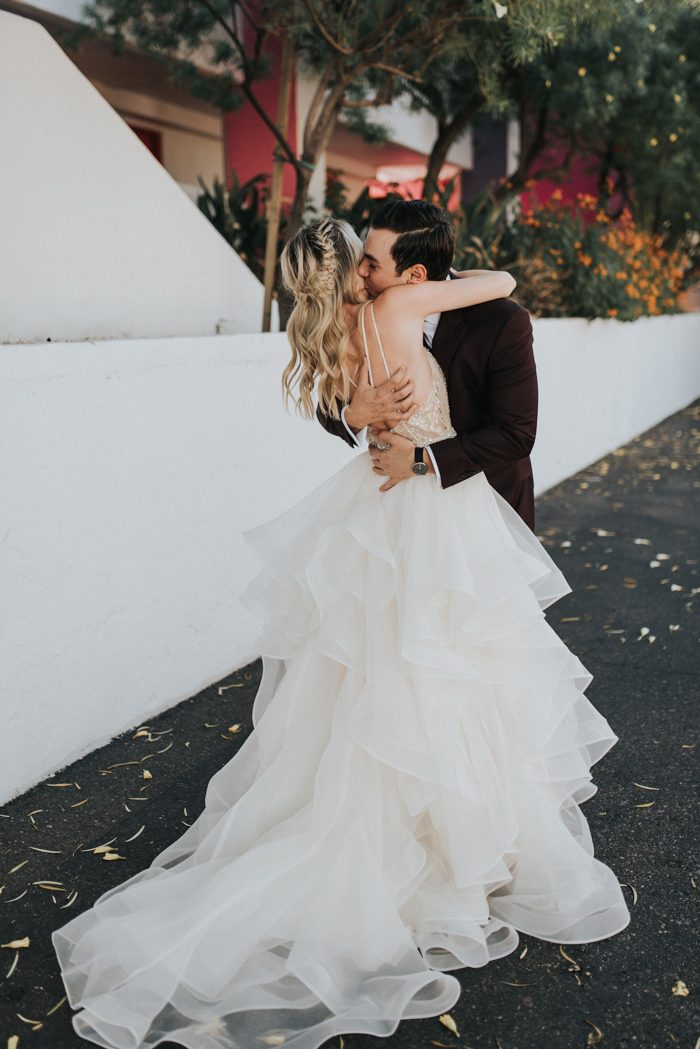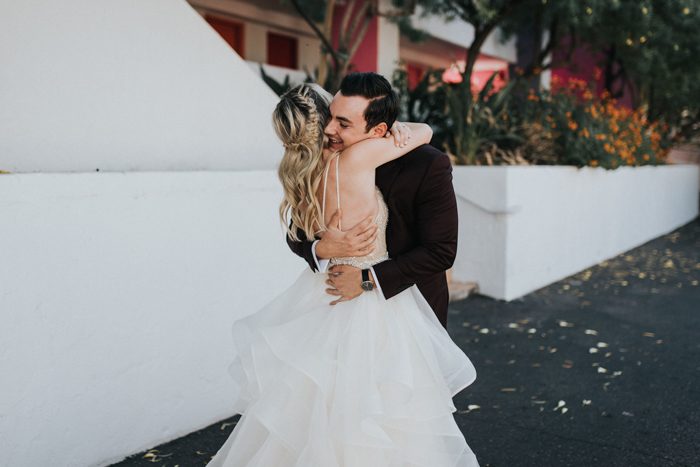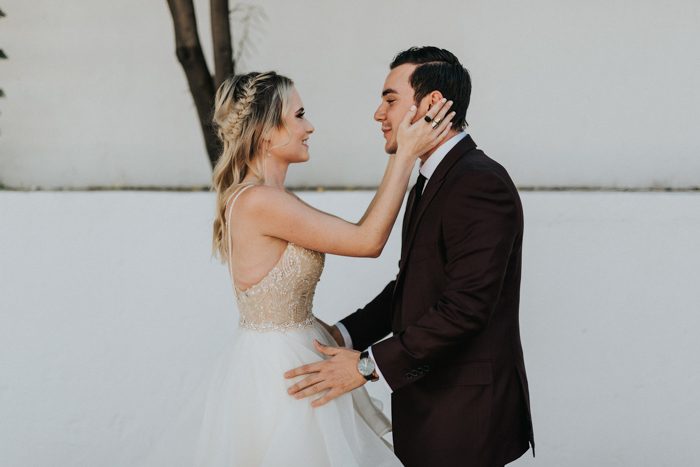 Choosing wedding colors was the biggest challenge for me. I tried to make so many different colors work for the decor and the bridal party and none of them felt right! Once I finally decided to stick to my guns and put the bridal party in all black, it felt like us and everything else came naturally from there. The groom, of course, wore an incredibly sharp burgundy suit because there's nothing he can't pull off. Our wedding date was embroidered inside!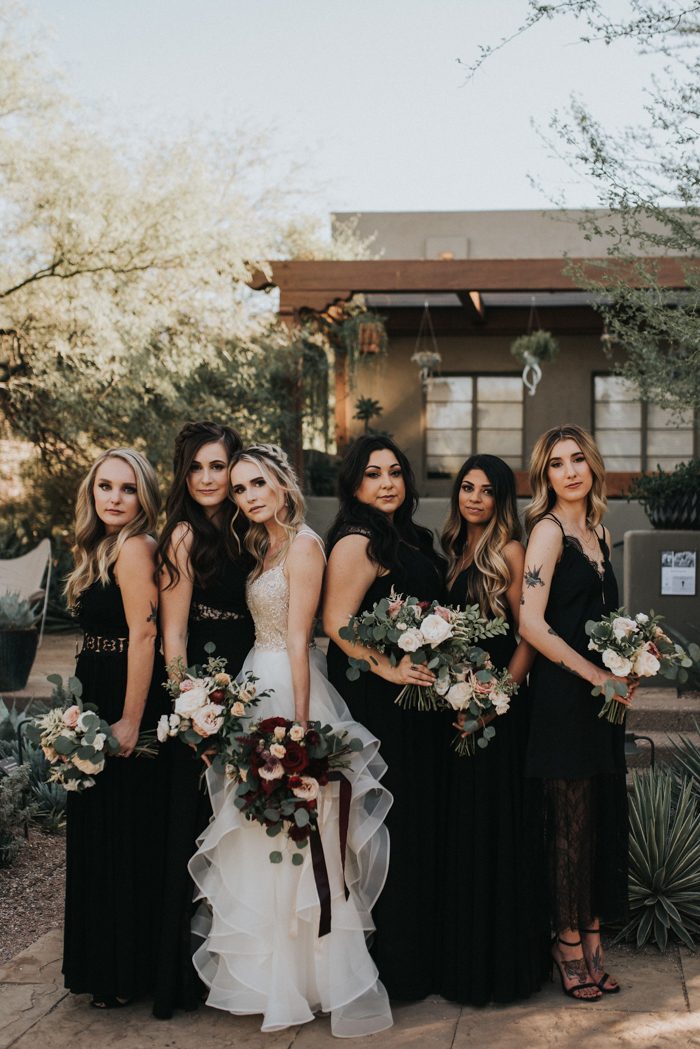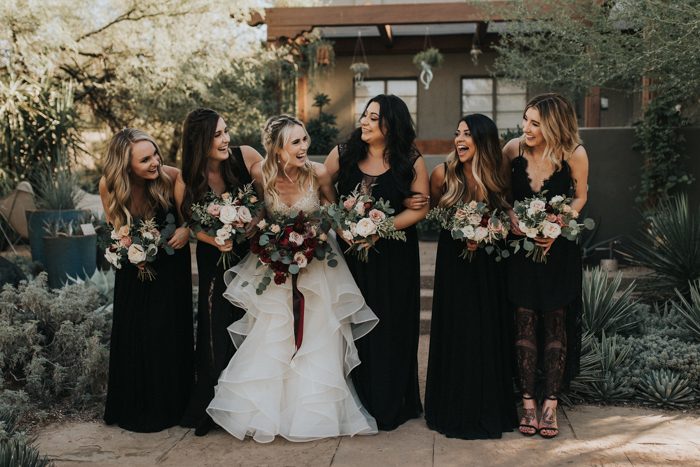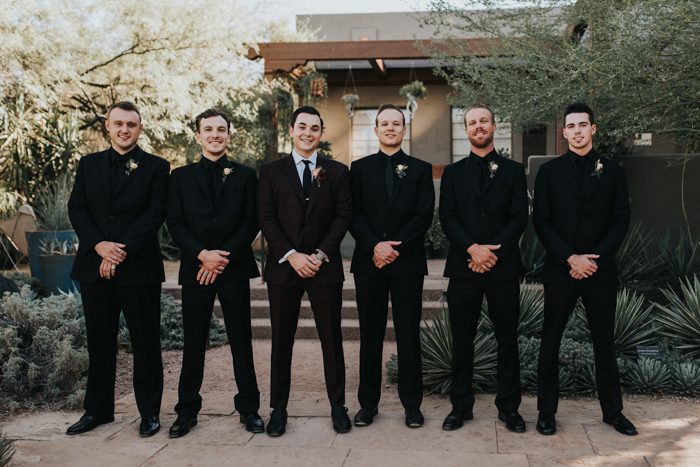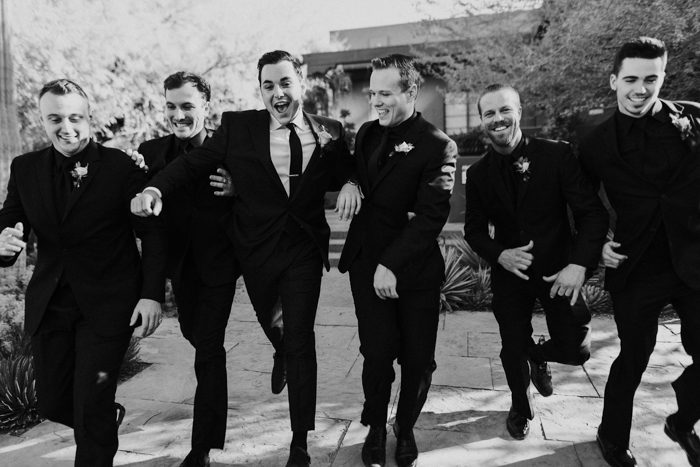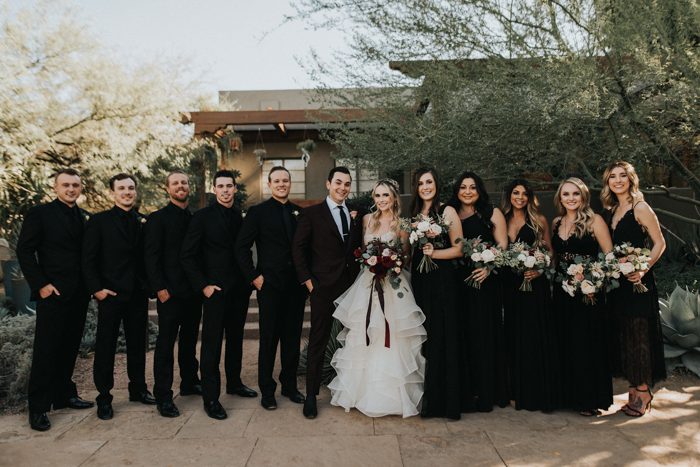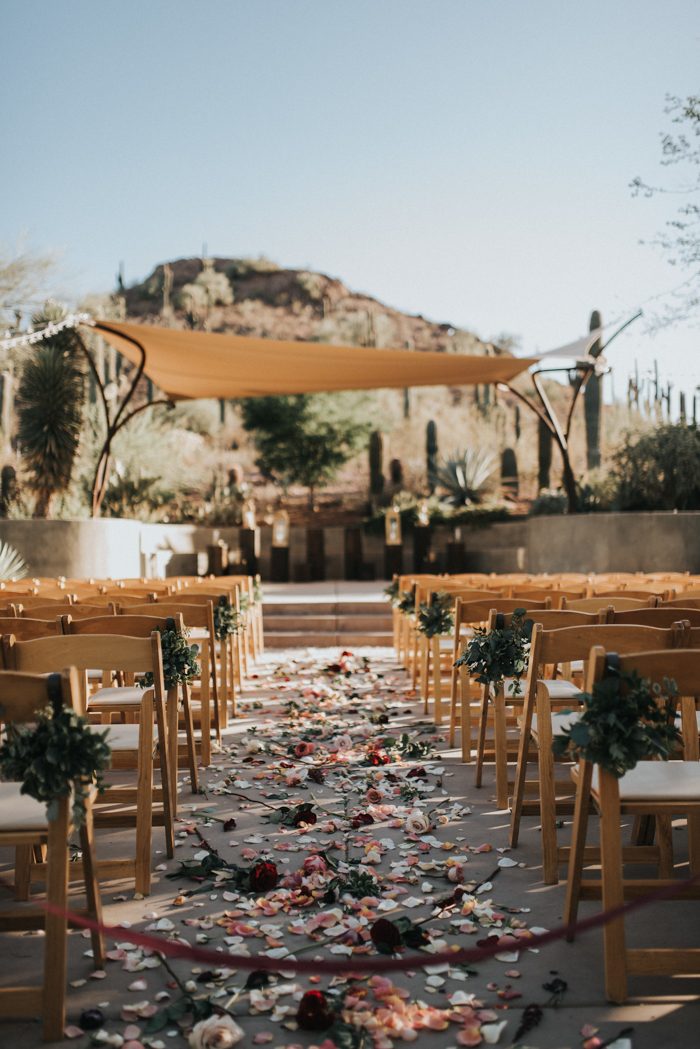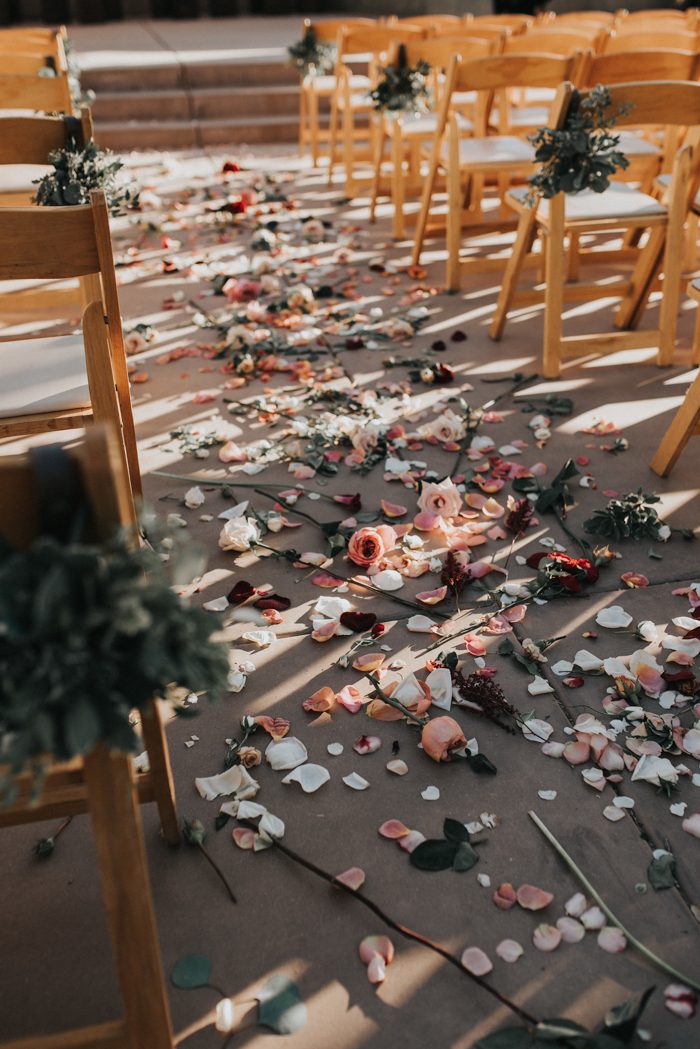 We knew we needed an outdoor location for both the ceremony & reception – we love outdoor weddings. We had considered a few other venues, but as soon as we walked thru the Desert Botanical Garden together we were in love with it. The garden captures all of the beauty of a desert landscape, especially with the red mountain & sunset backdrop setting at their Ullman Terrace.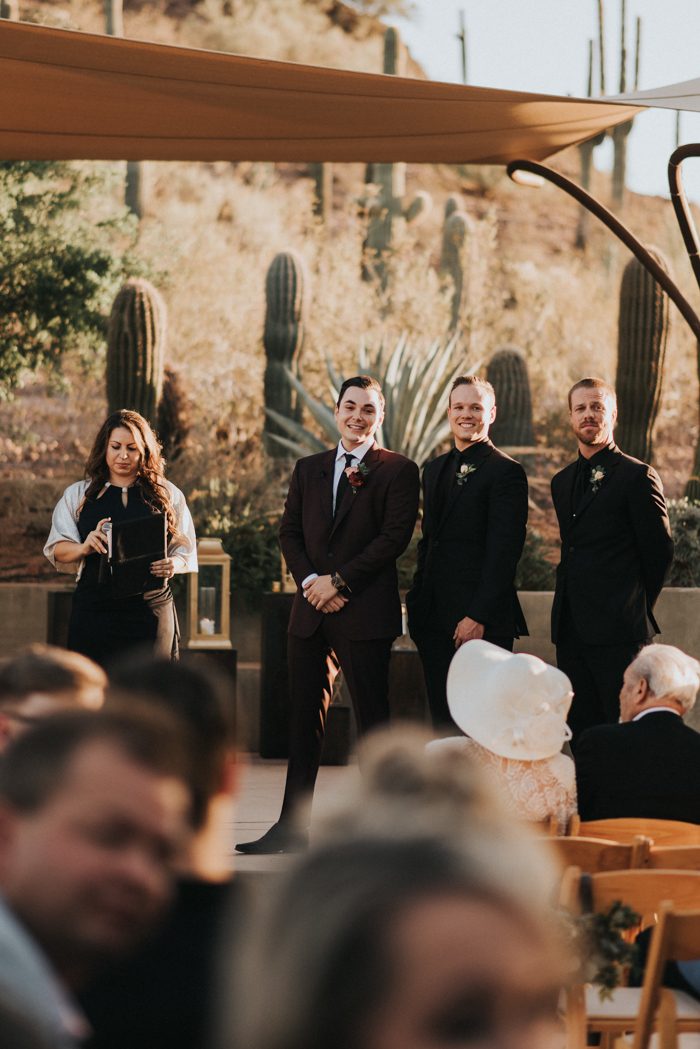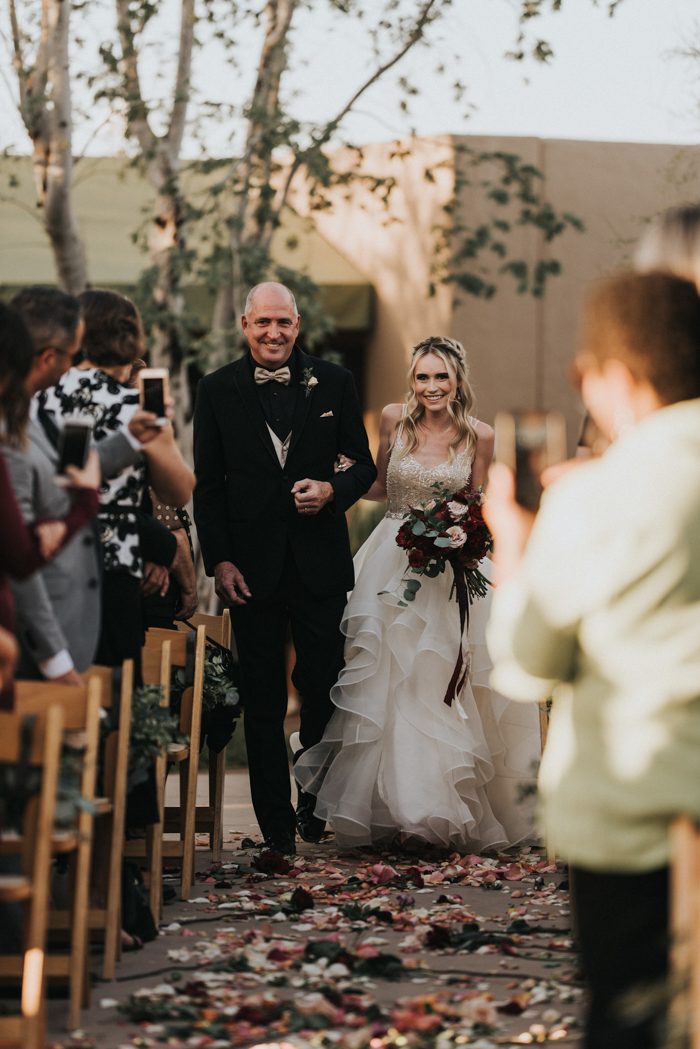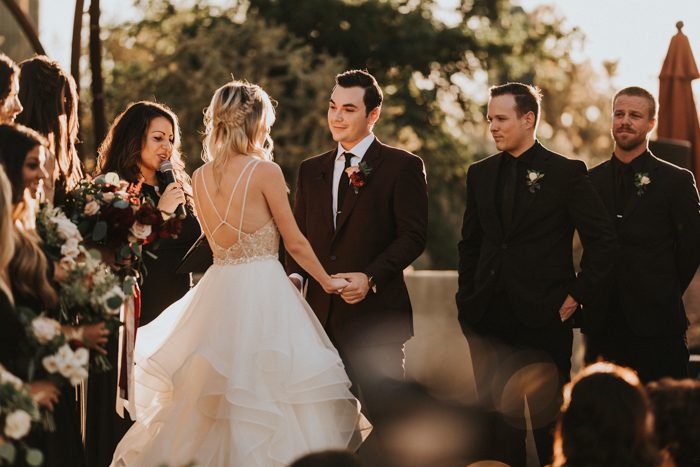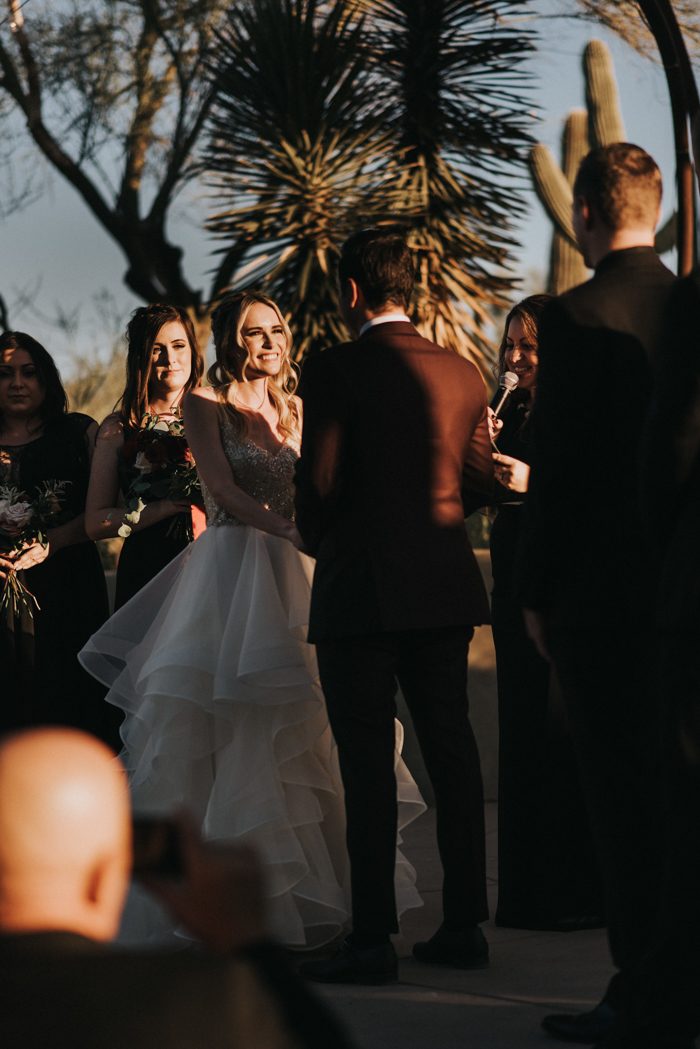 A wedding day happens in moments that all truly fly by. I buzzed the entire day! Take the time to pause and enjoy each moment. I'd heard from friends and family members that they didn't remember their ceremony because of all the excitement & nerves. I was definitely SO excited and so nervous but our officiant, the groom's sister, had everybody deliberately pause to take it all in. I will forever remember that and I am so grateful.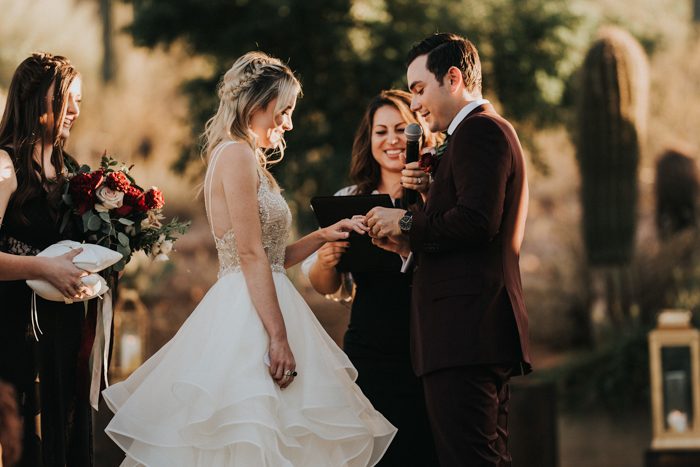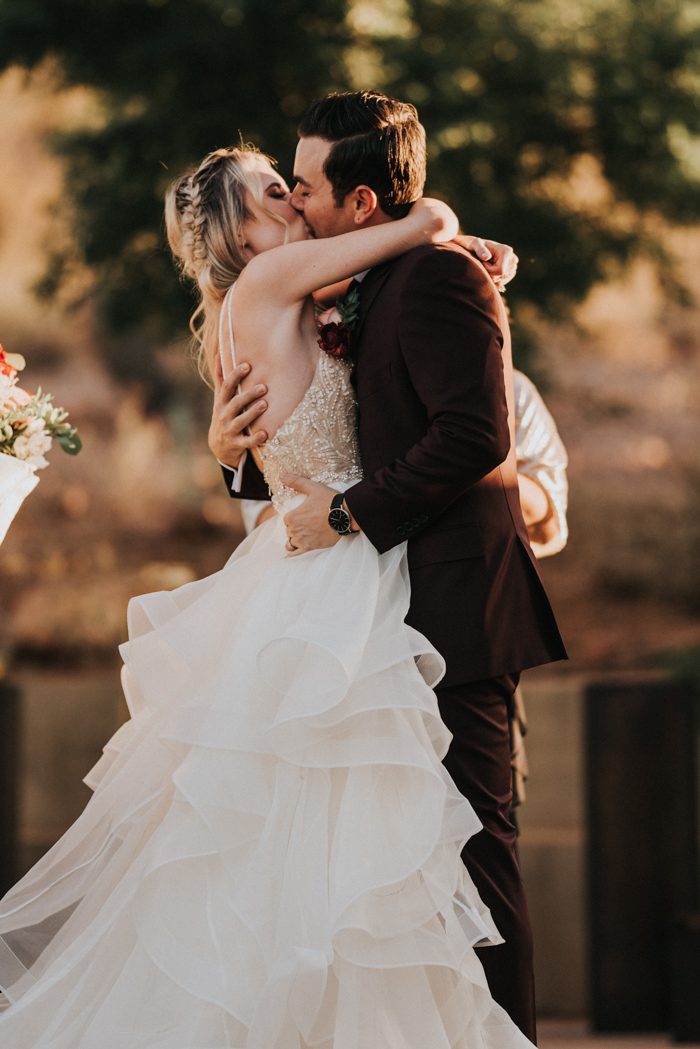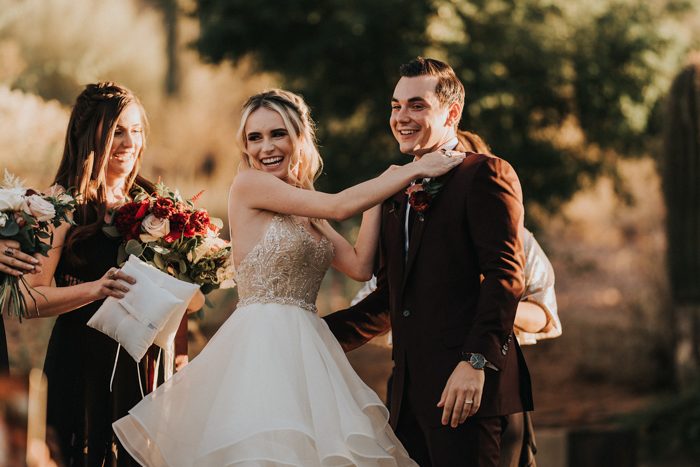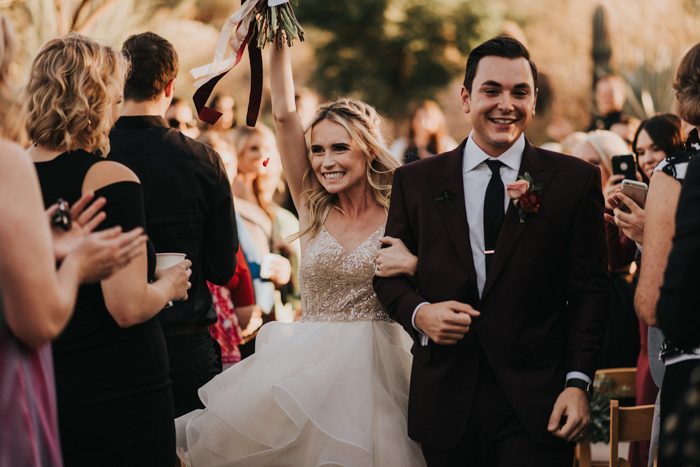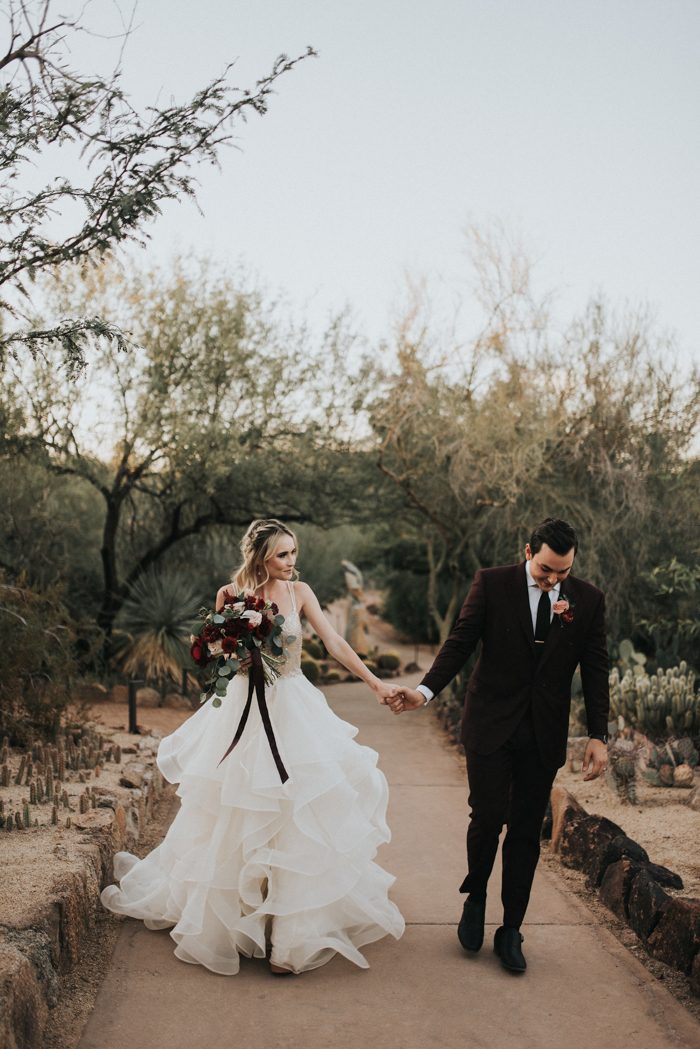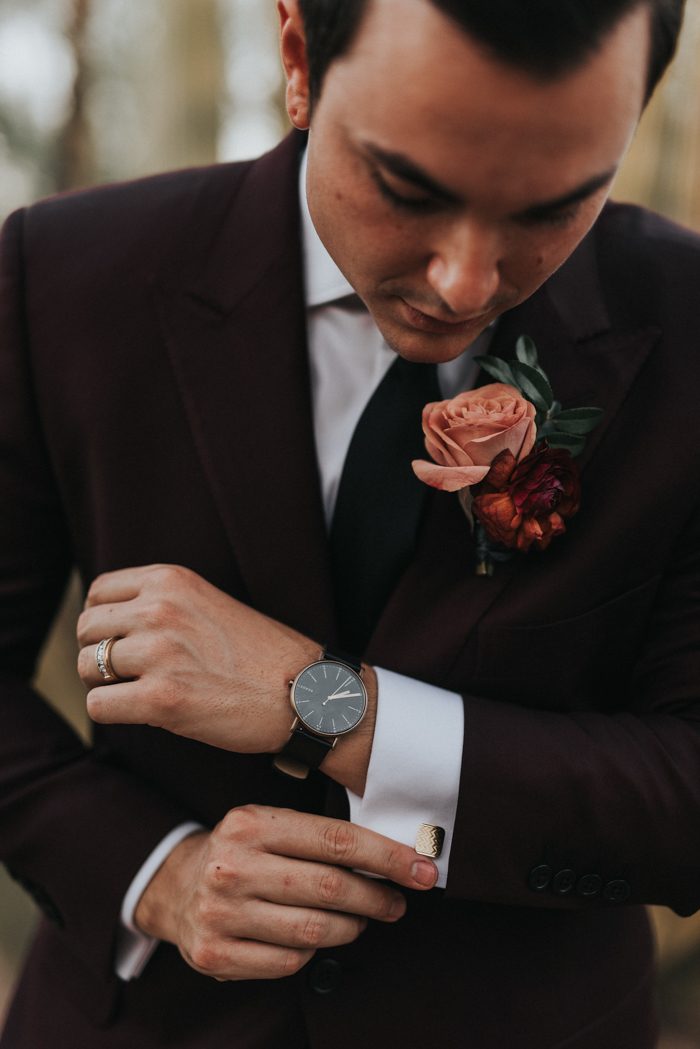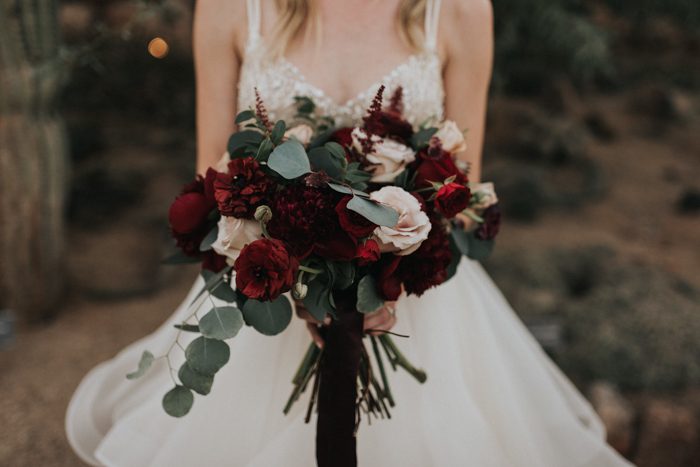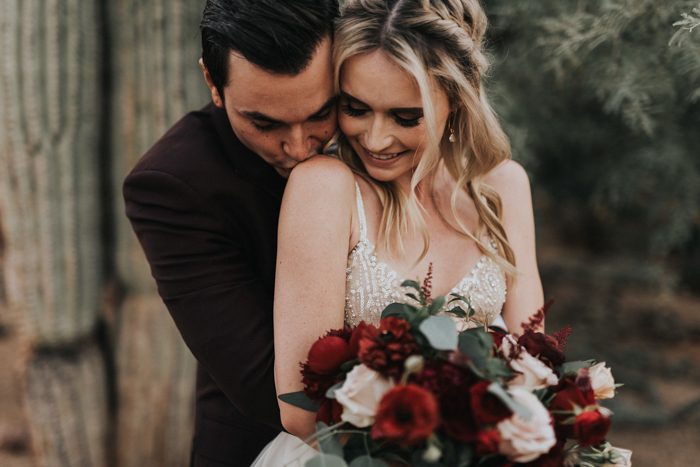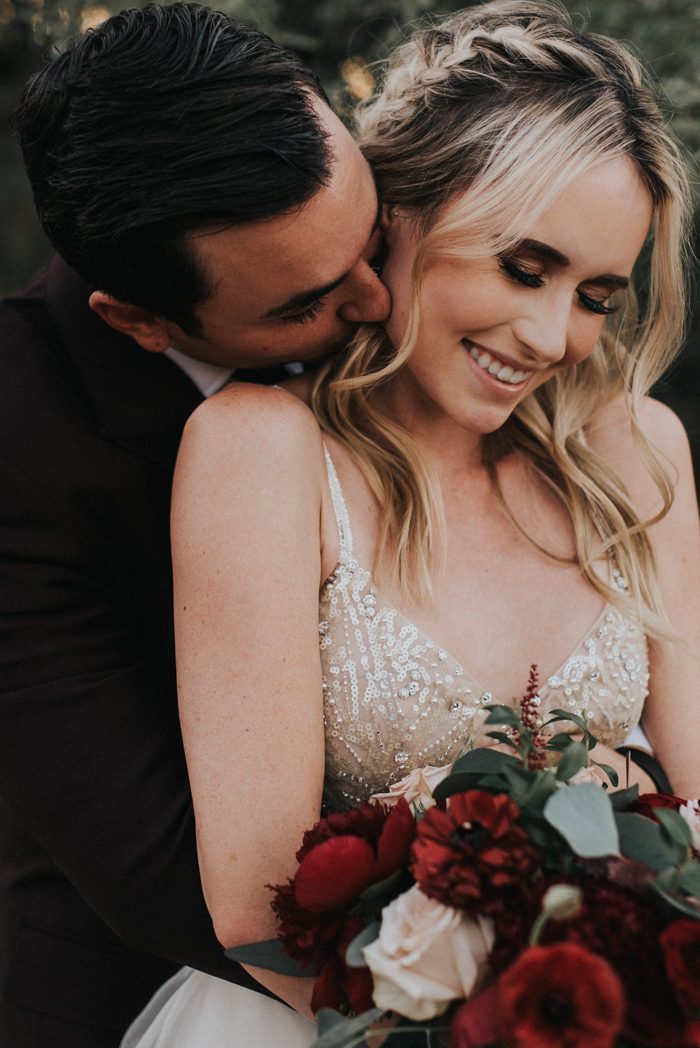 Jonnie and Garrett are amazing people and such incredibly talented photographers. They truly know – and will do – what they need to do in order to capture the day and ALL of the feels! Plus, we had so much fun with them that we asked them to stay and dance with us after their time was up. Of course they agreed!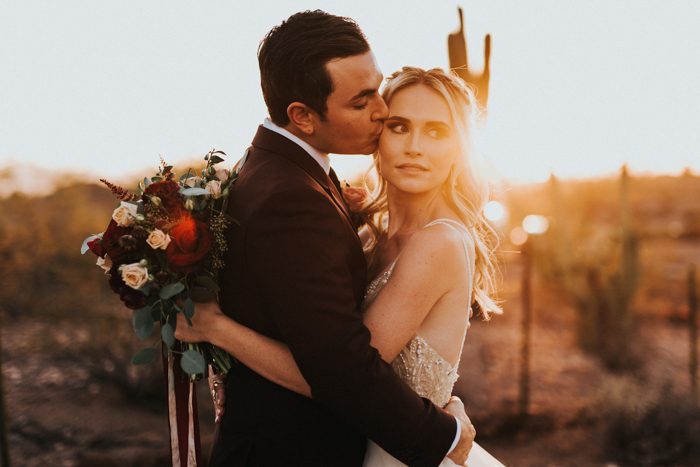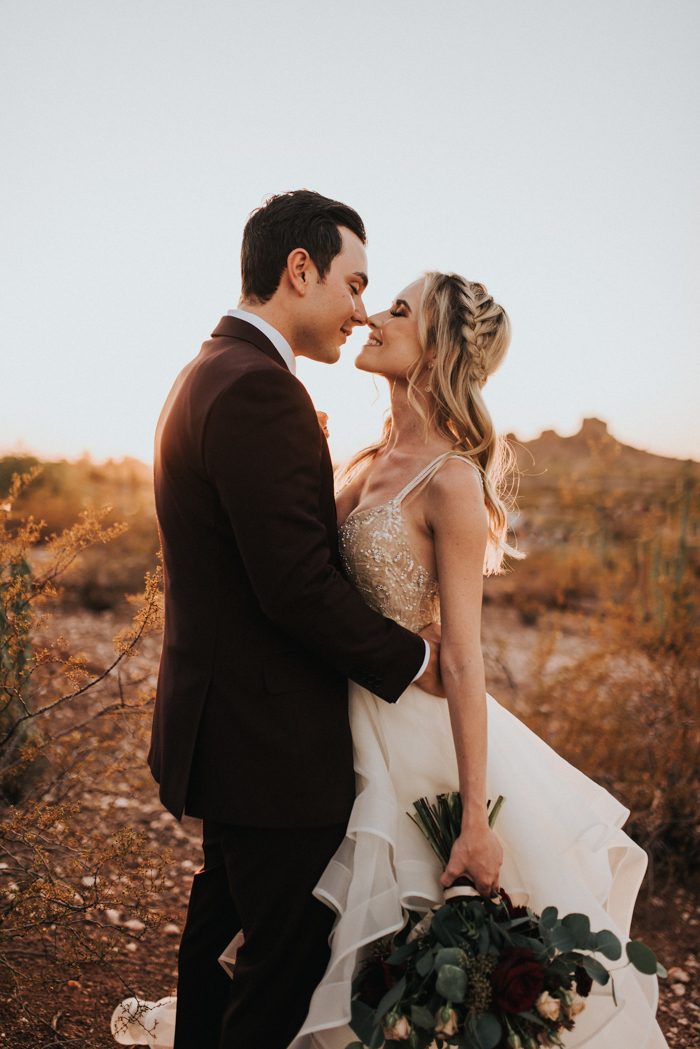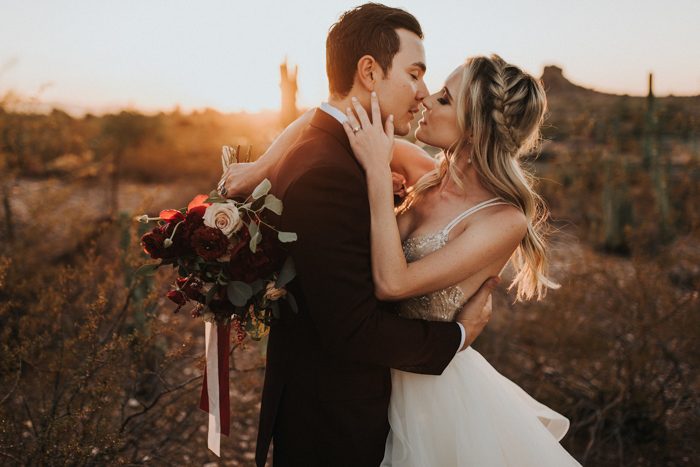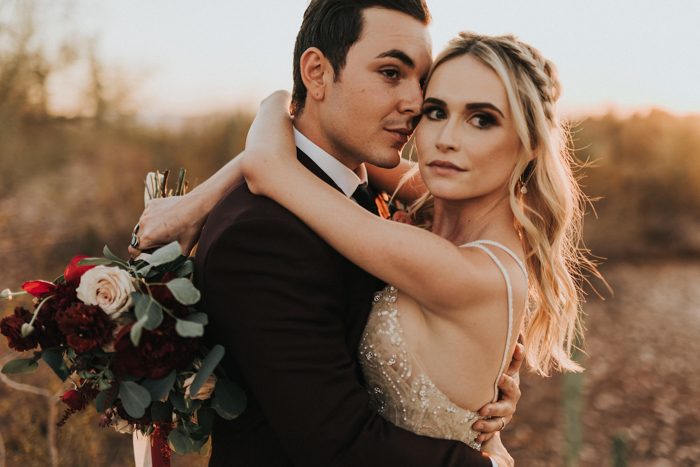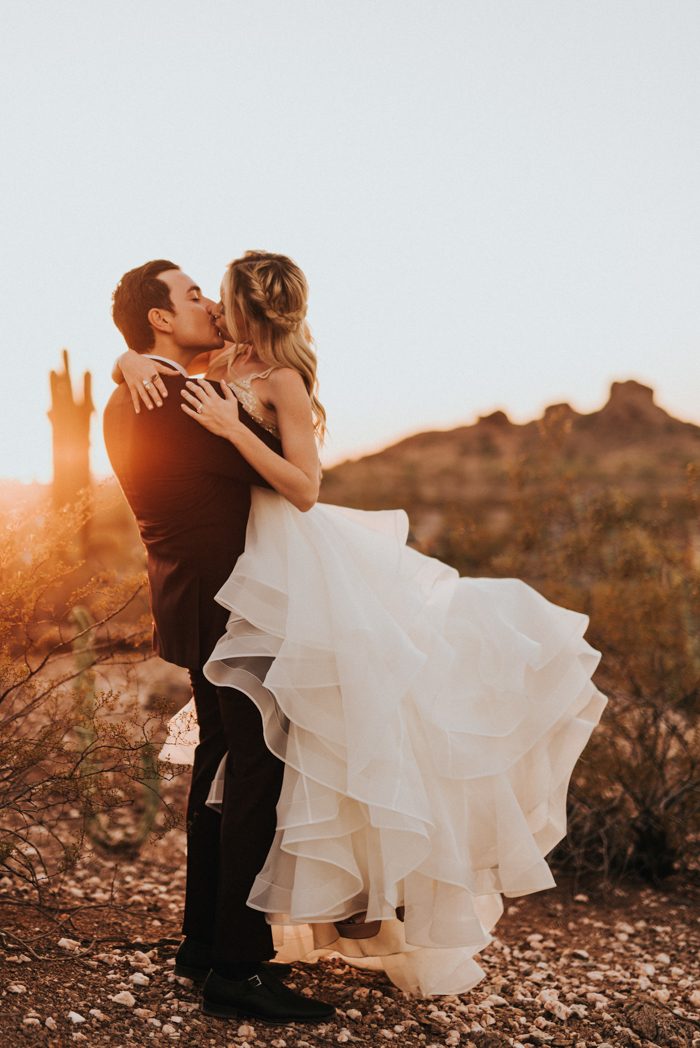 Time, quality time, was the most important thing to us when planning our wedding. We wanted it to be a fun night spent enjoying food, drinks, and music with the people that we love most! We incorporated the traditions that were meaningful to us and did away with the rest, allowing us to be present and have fun with our family and friends.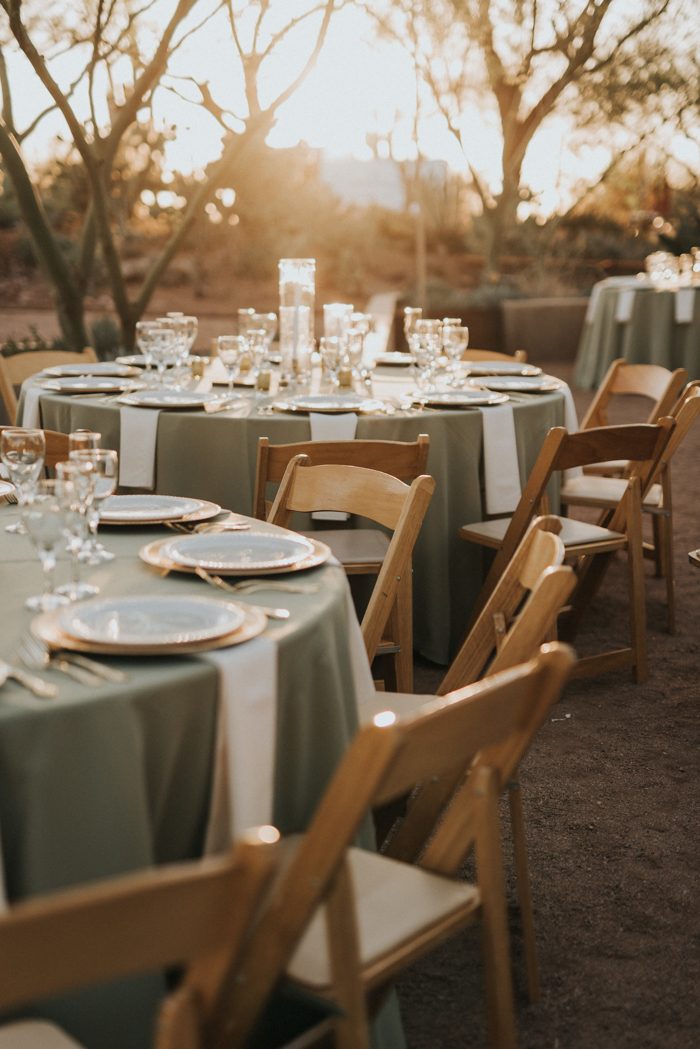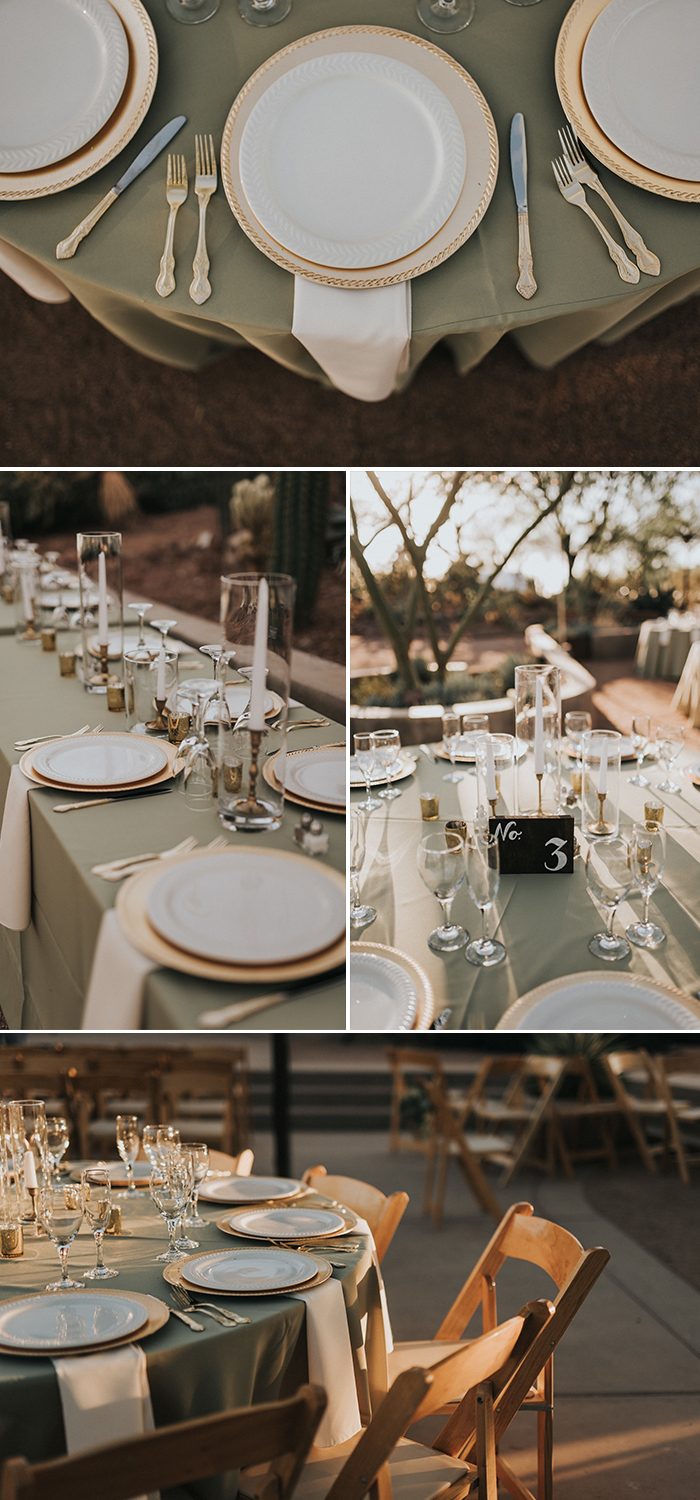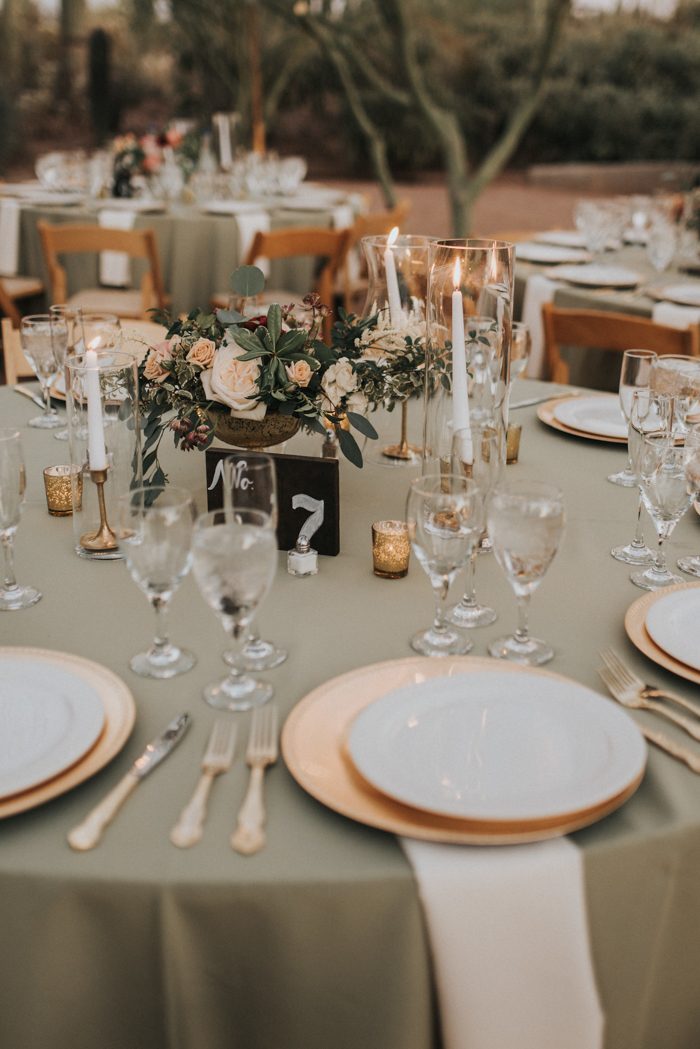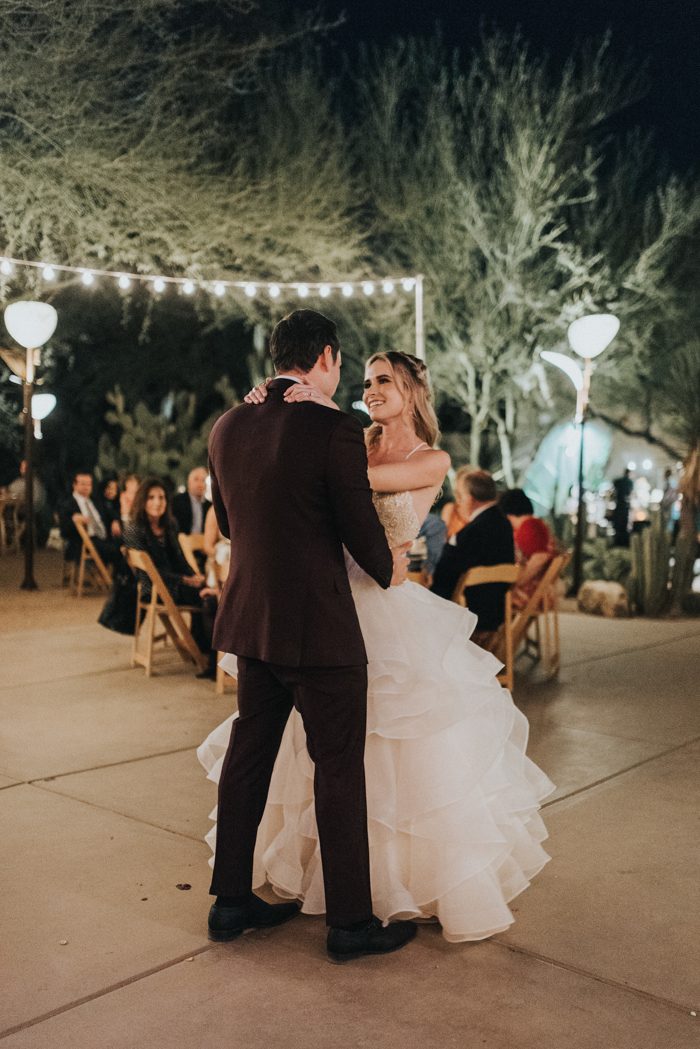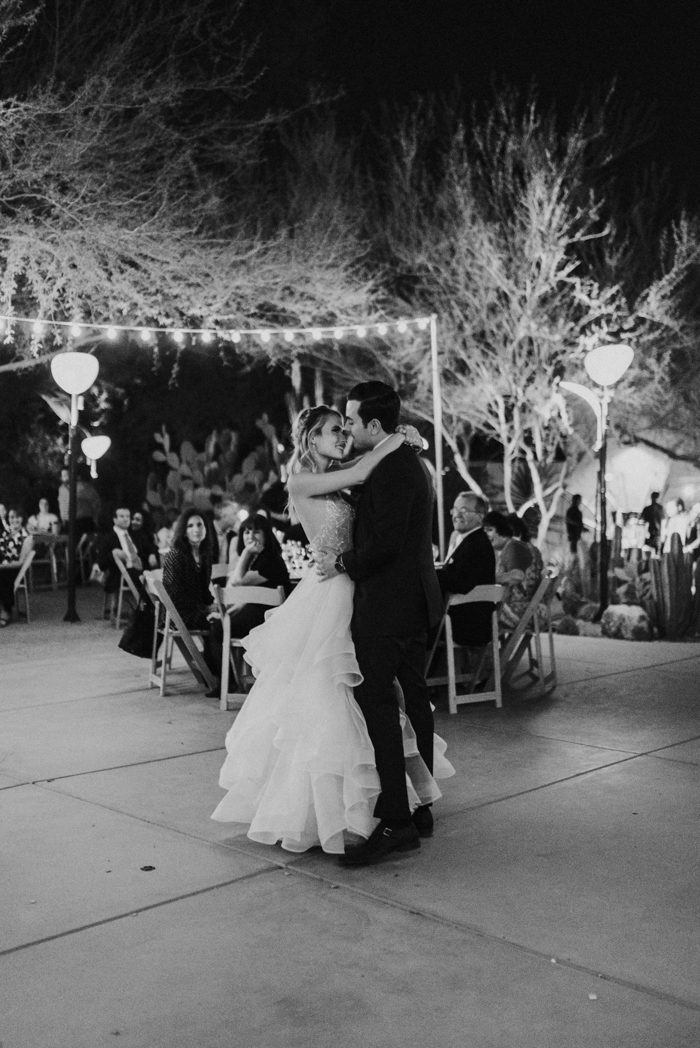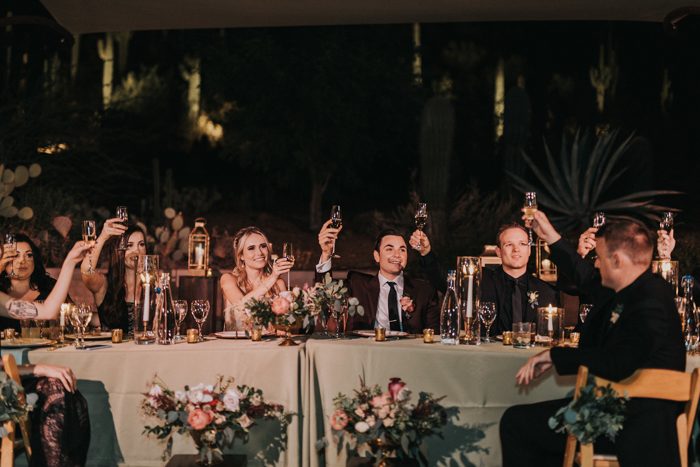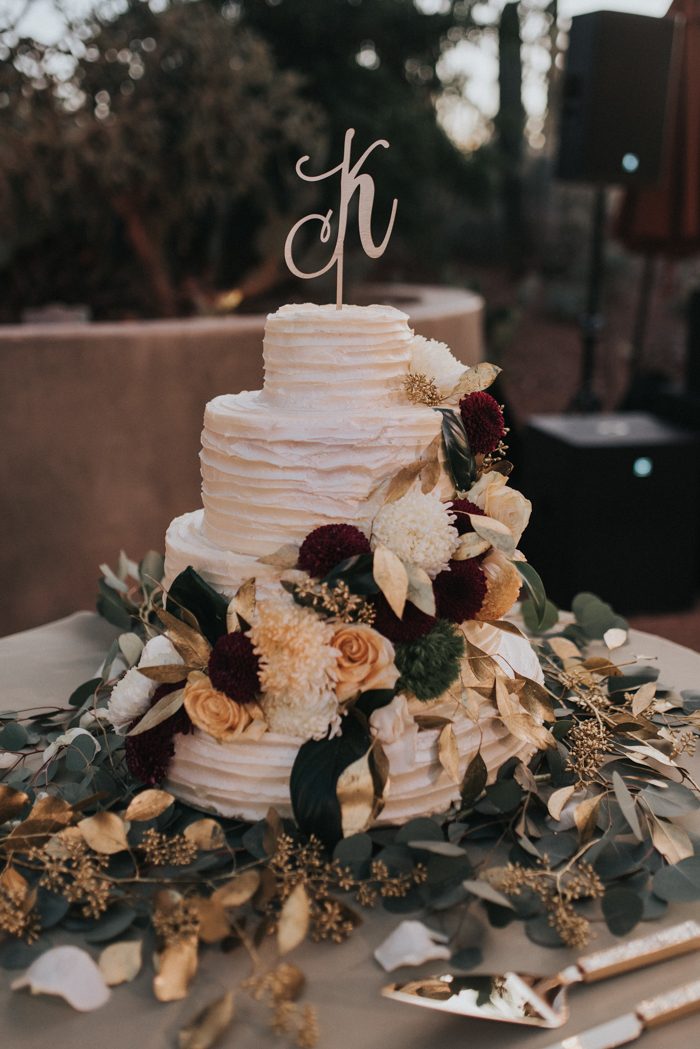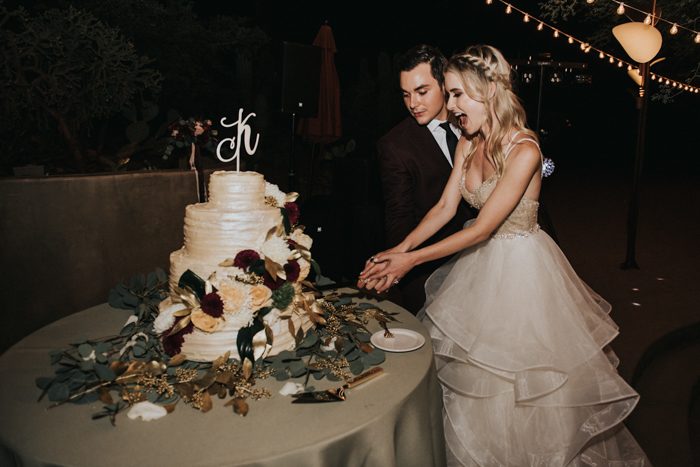 The groom is a first-generation American whose family left Bulgaria just a few years before he had been thought-of. The bride's family had been in Arizona for generations & generations. It was a really cool moment when an upbeat Bulgarian dance song came on and everybody joined hands on the dance floor. Some knew what they were doing, others had no clue! It was unexpected, hilarious and so much fun.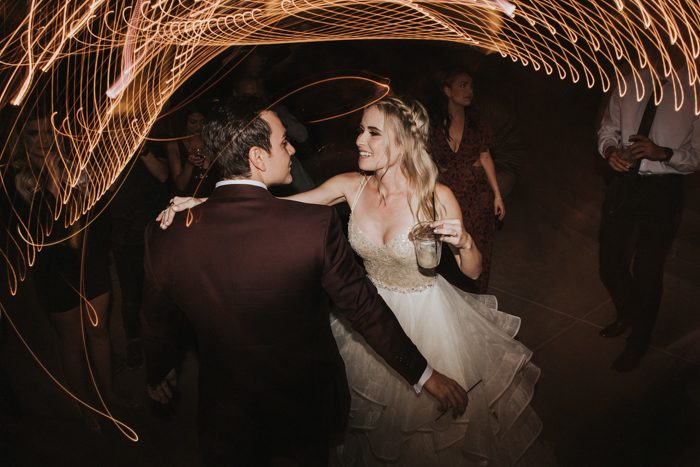 Thank you so much to Jonnie and Garrett for sharing this desert botanical garden wedding with Junebug! If you loved the vibe in this wedding, then you have to see how this couple used a rich color palette in this desert elopement inspiration at Sycamore Canyon Trails.