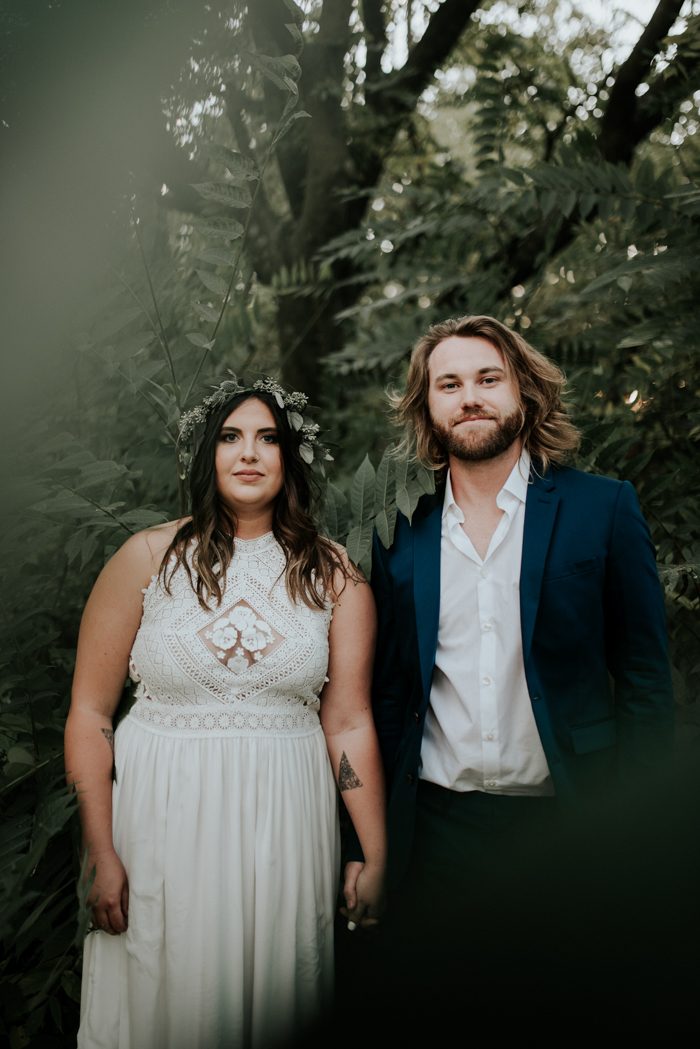 This wedding at night is will have you seeing stars. Literally! Tori and Michael said "I do" under the twinkling string lights and stars on Tori's parent's property. Going back to where they shared many summers, and even their first kiss, they planned an intimate wedding celebration for their closest family and friends. Tori and Michael focused on what was important to them and wanted something a little unexpected. Instead of cake, Tori and Michael chose donuts from Me & Ma's Bakery! For the ultimate treat yo'self moment, there was a s'mores station complete with a fire and blankets to stay warm. Kristen Kaiser not only photographed their cozy wedding, but she was there the next morning in their Airstream photographing the sweetest day after session. Talk about the ultimate cozy and fun vibes!
The Couple:
Tori and Michael
The Wedding:
Private Residence, Kansas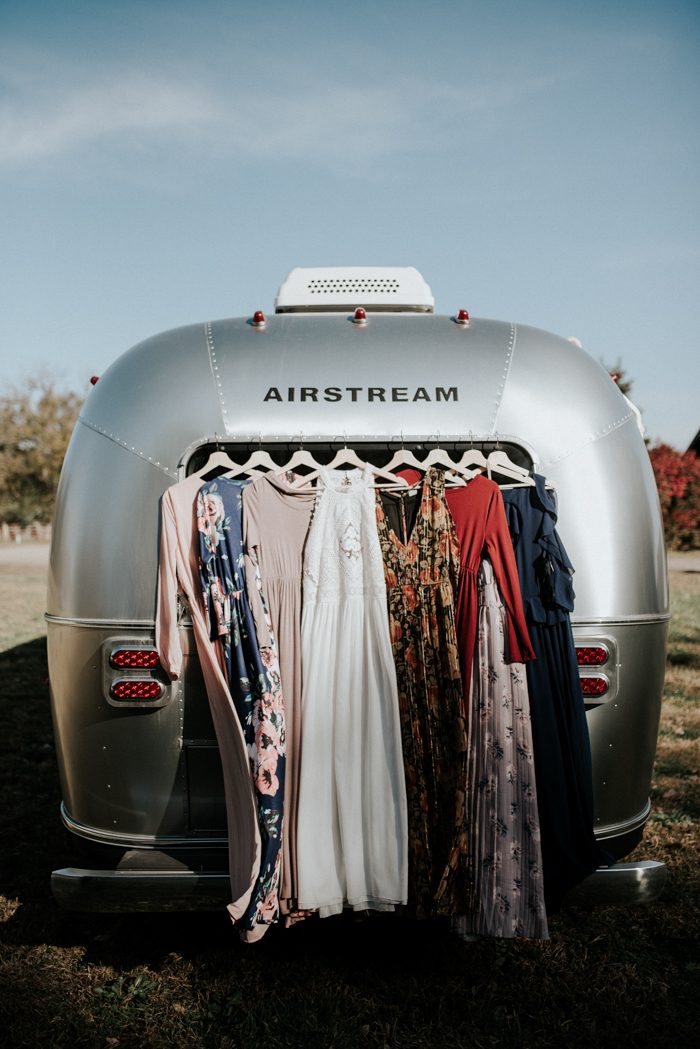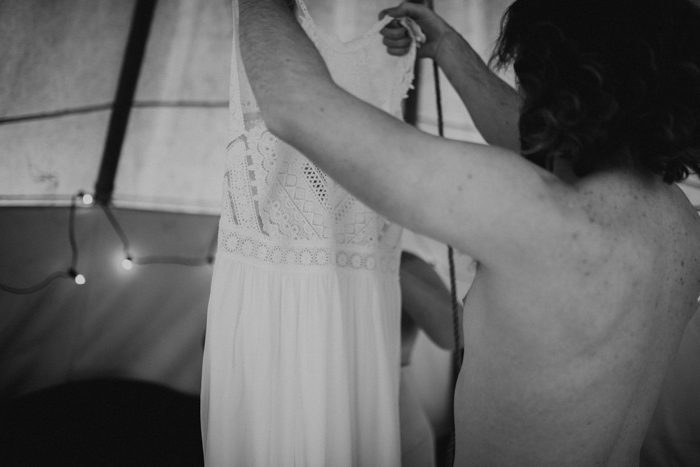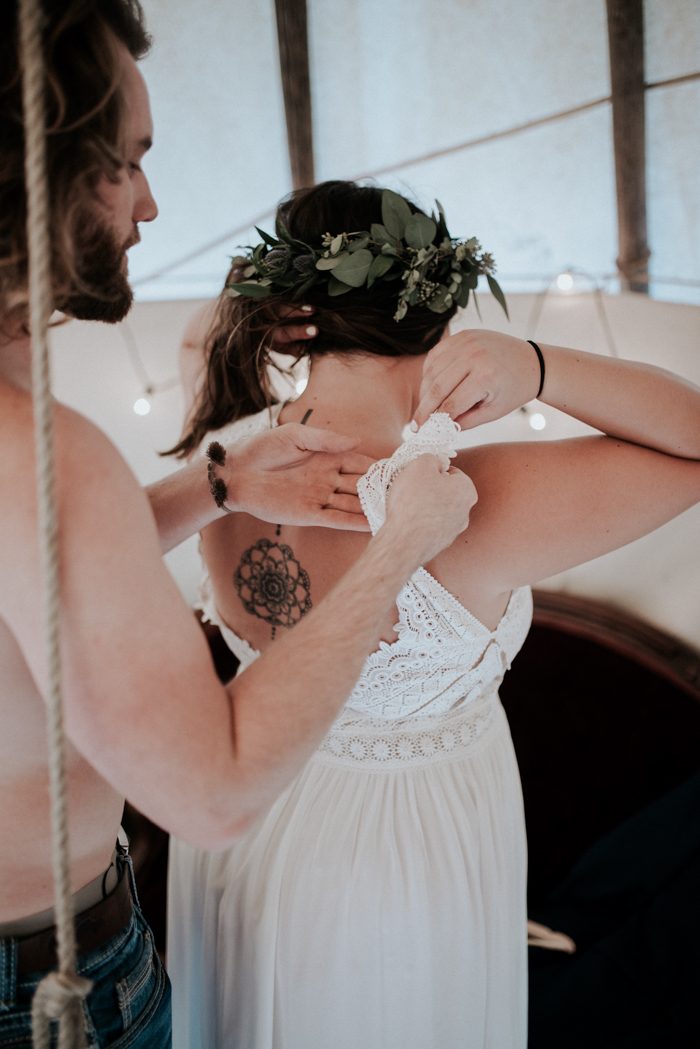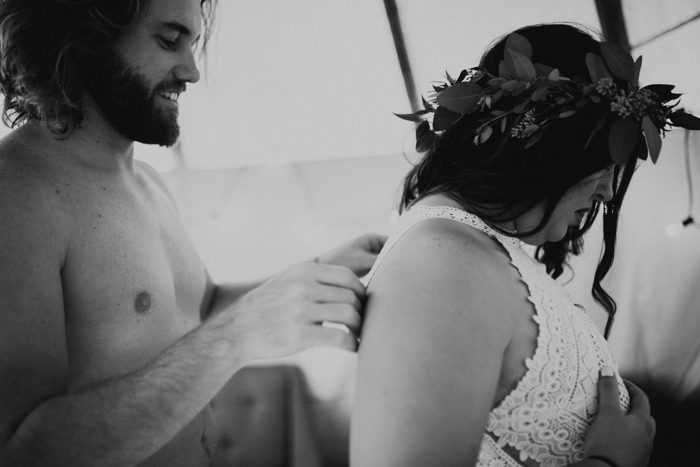 There were a lot of memorable things about the day. I mean I can literally replay the full day back in my head and not miss a beat, but I would have to say getting ready together was pretty special. From the time he zipped me up to the moment I was fastening his cuffs, we were all smiles + giggles. It was so special to us that we got that time just the two of us.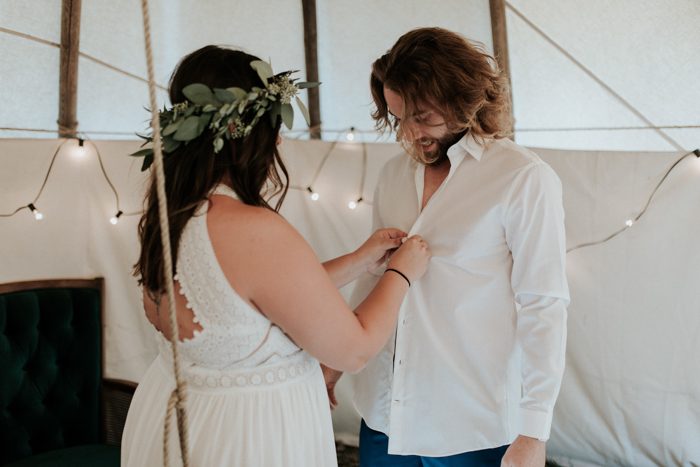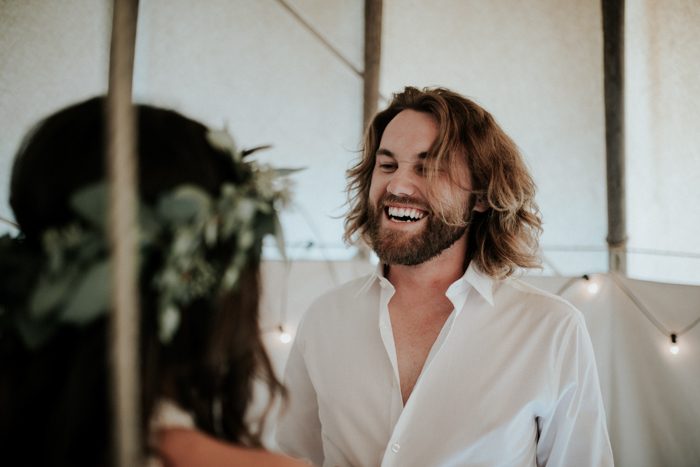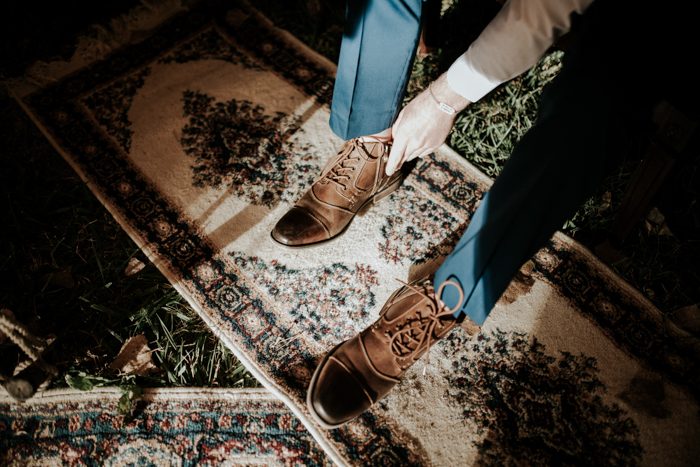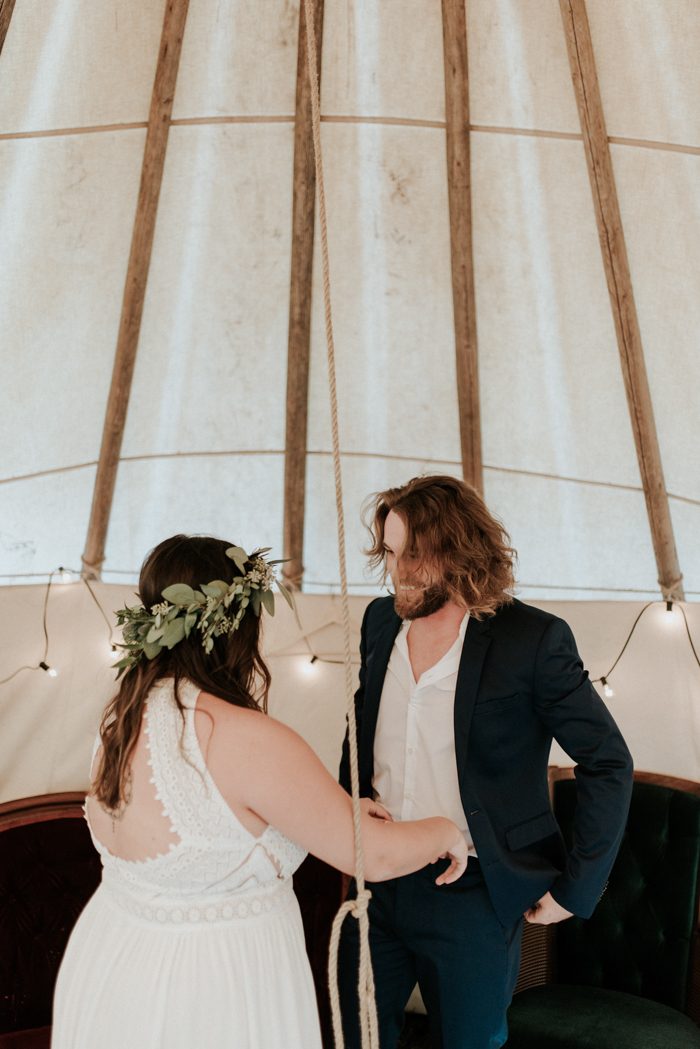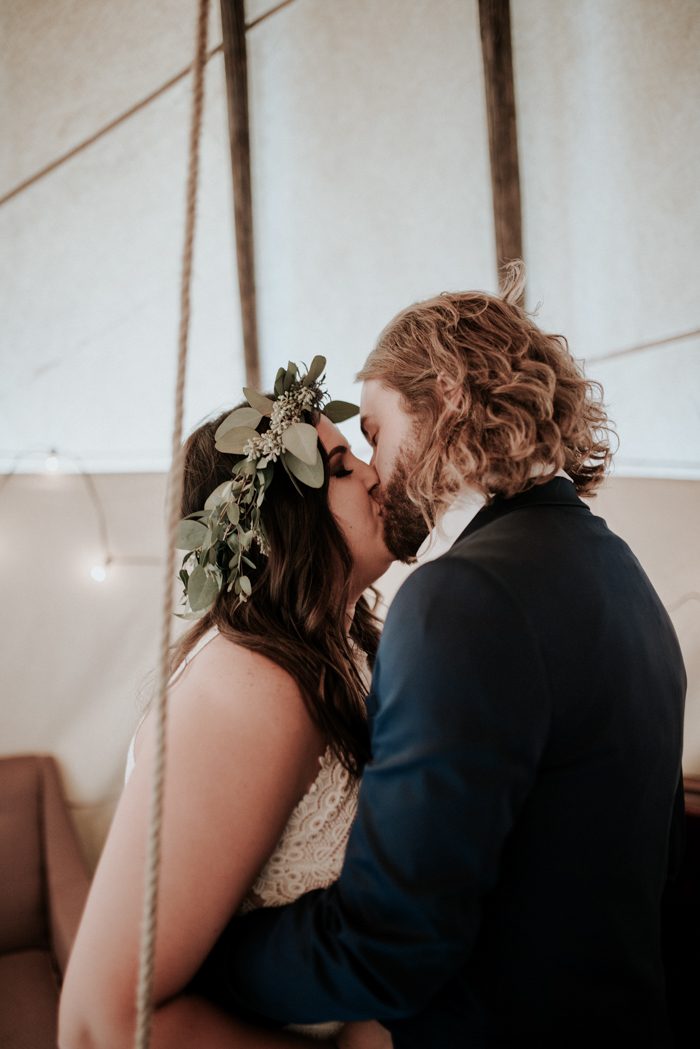 As a wedding photographer, I go weekend in and out shooting the same type of wedding. I knew I wanted it to be different + focus on who we were as a couple. Not some big shabang where we spend 90% of our time thanking guests for coming and not getting a chance to be in the moment, to celebrate the two of us and our love. The idea of doing things backwards + only inviting our closest family and friends hit me laying in bed one night. The rest was history.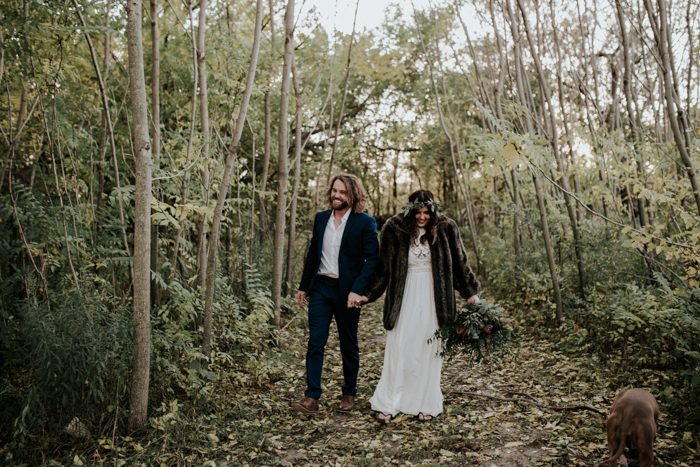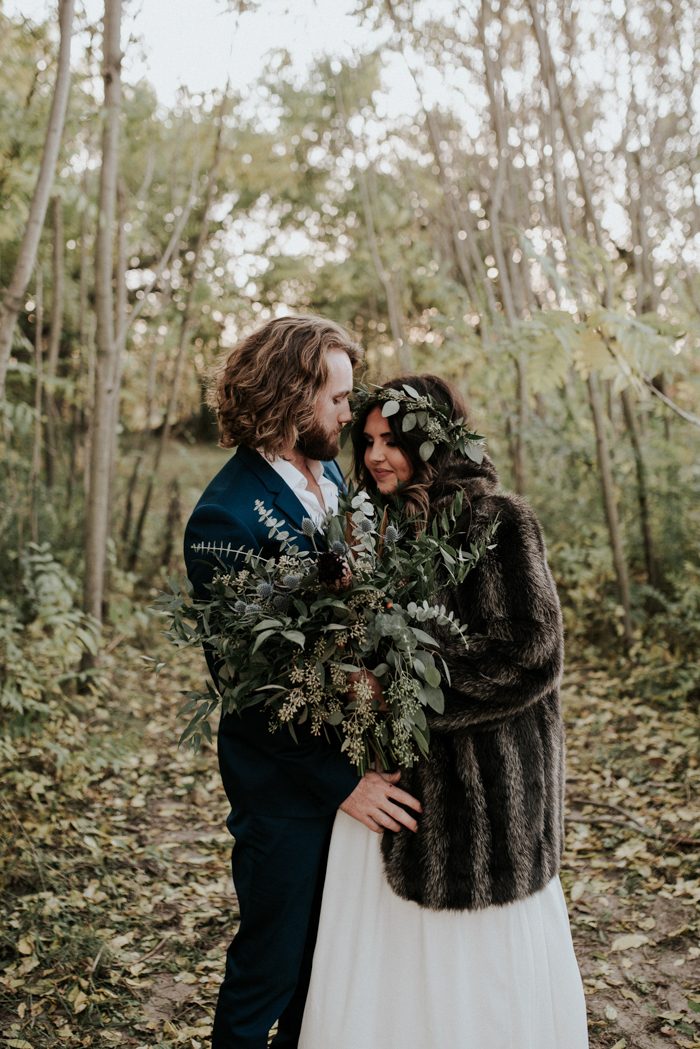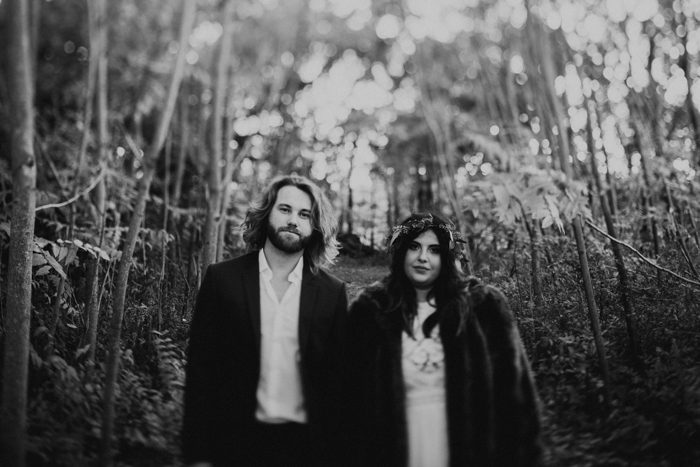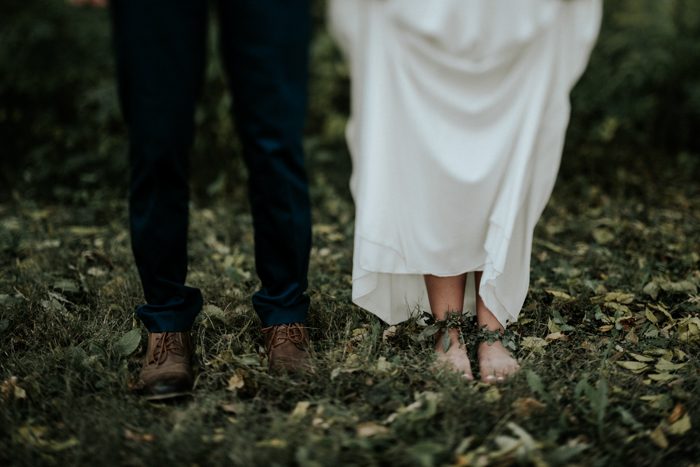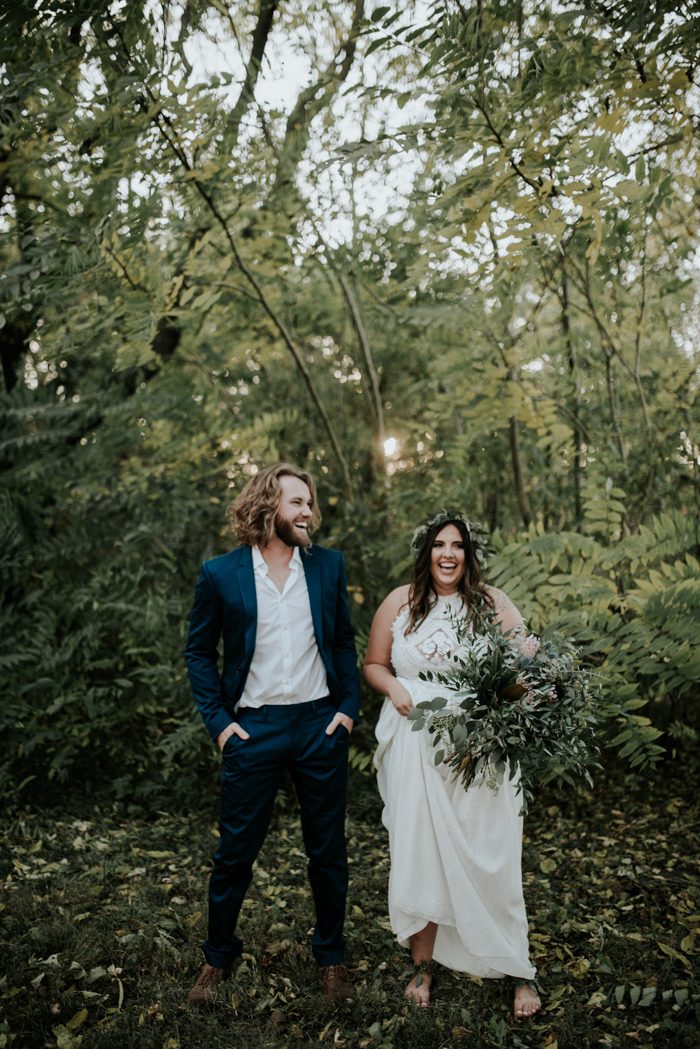 We chose to get married in my parents backyard, which doubles as a river bottom, because we spend a lot of time with family there. We make so many memories there and, although it's no waterfall with beautiful rocks + crystal clear water, it meant so much to us to being saying I do where we shared our first kiss clear back in high school.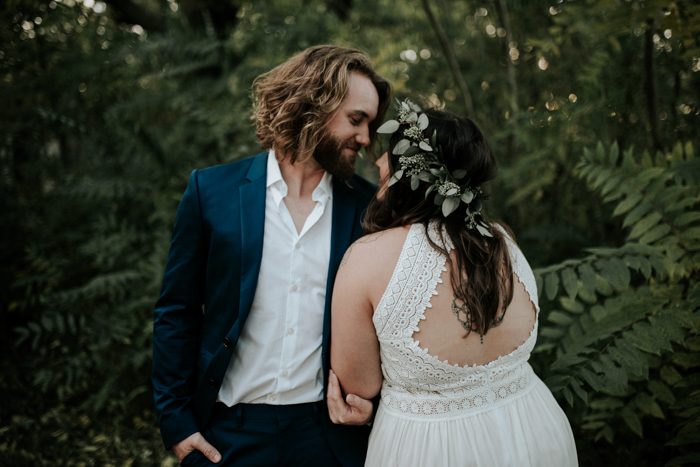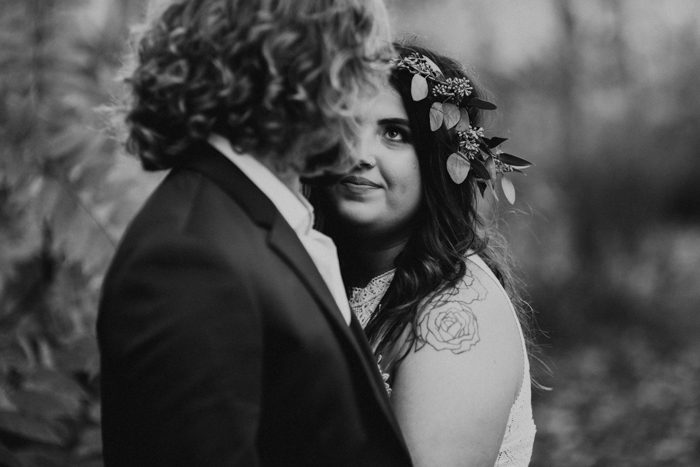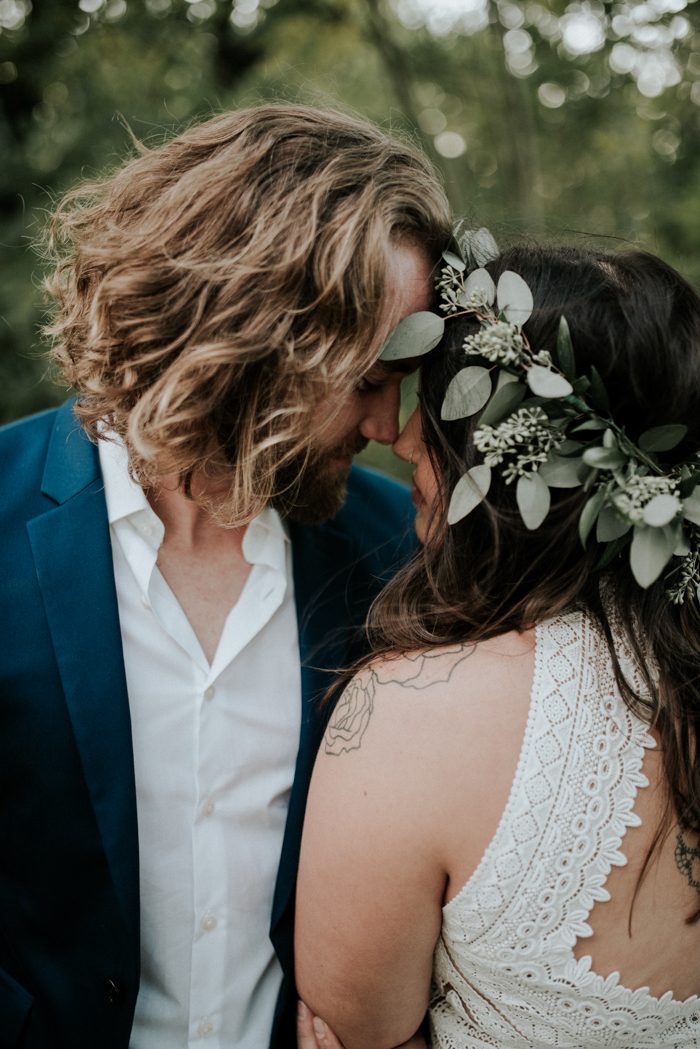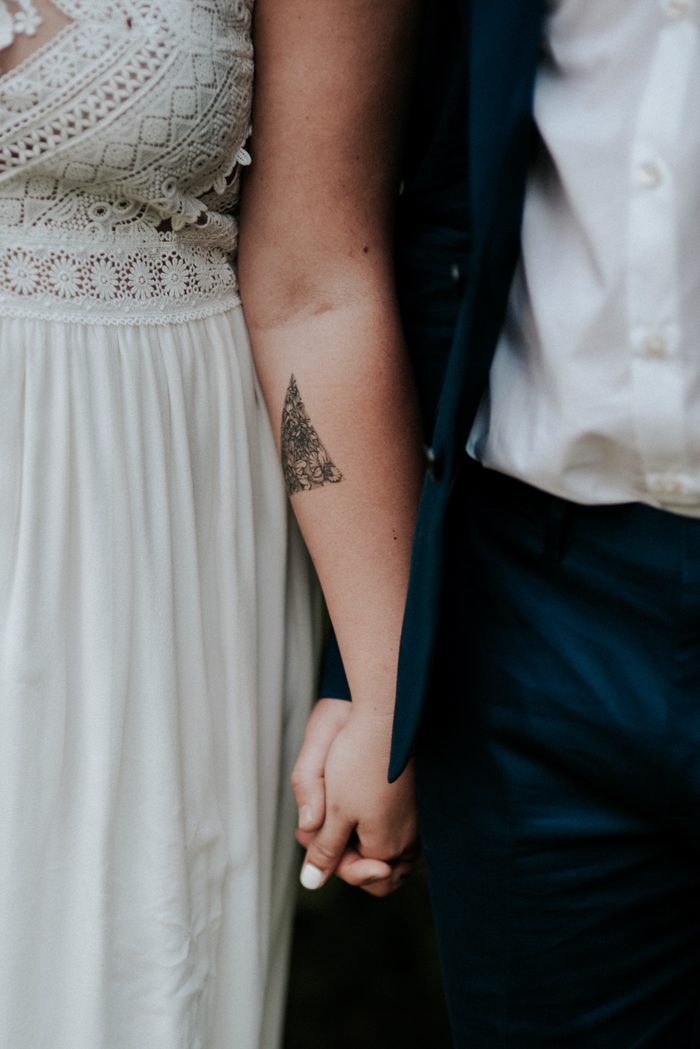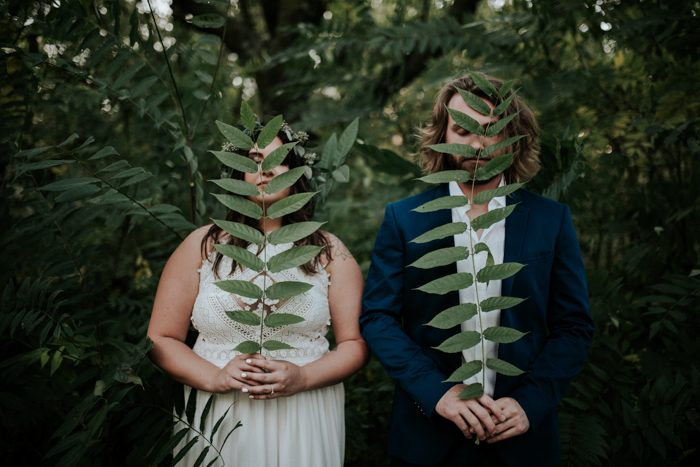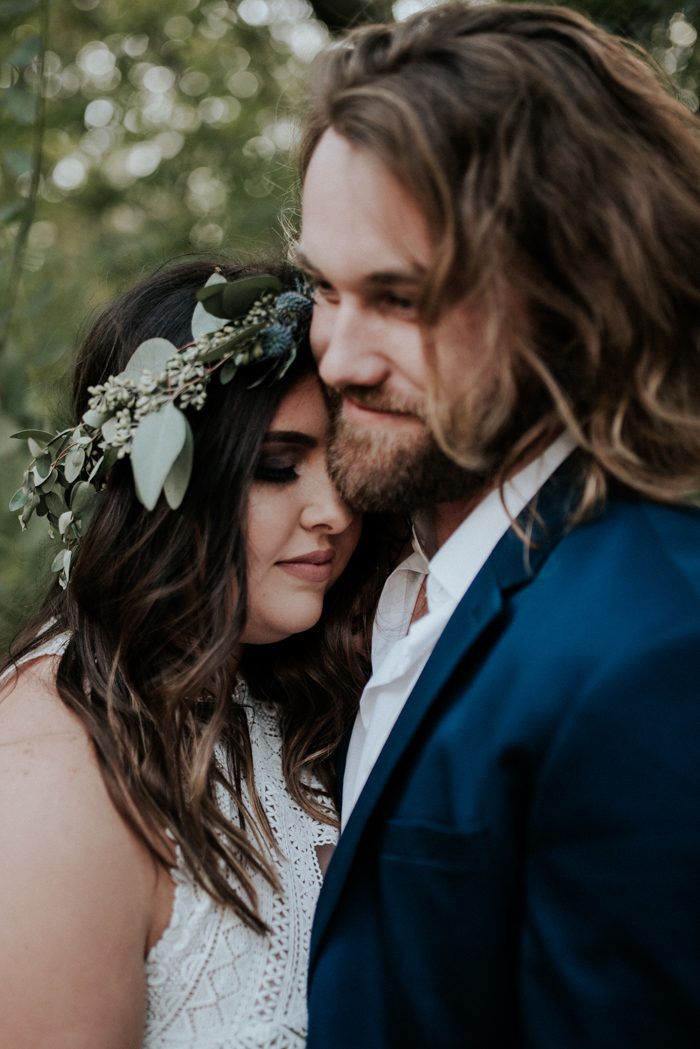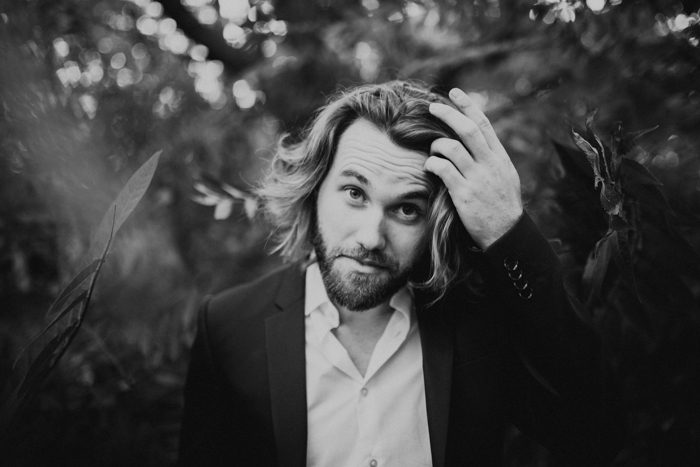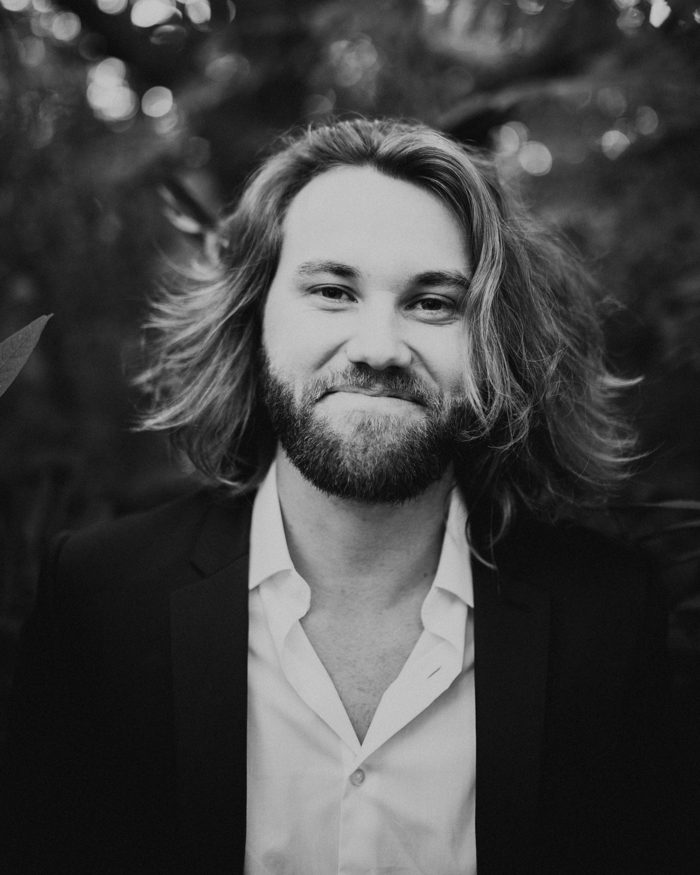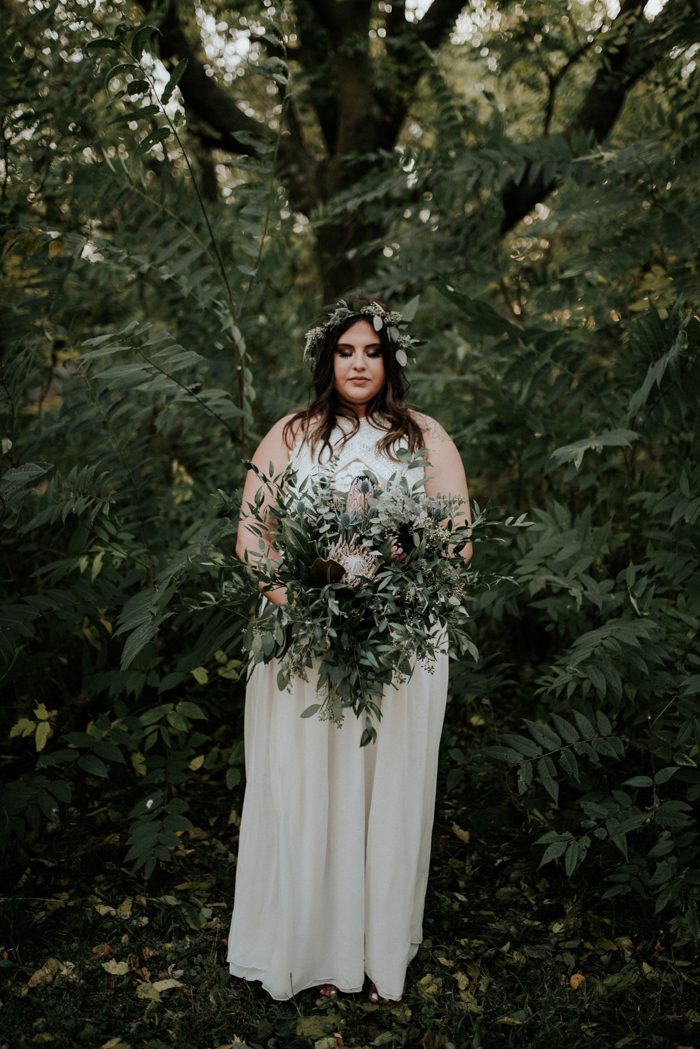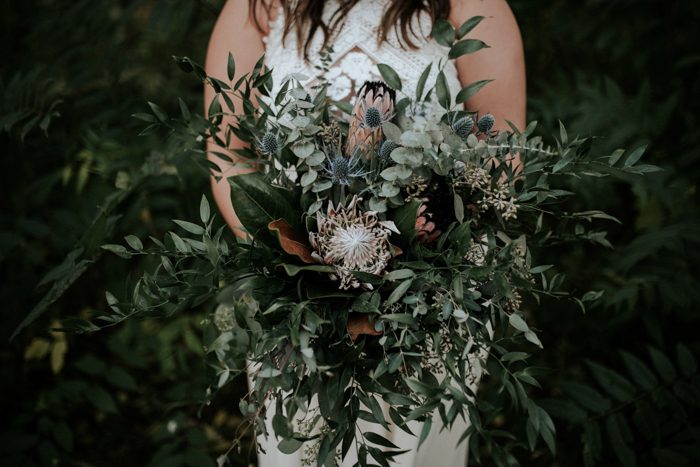 Kristen Kaiser! I LOVE THIS GIRL. Connected with her the second we face timed. Her and her hubby are a great team and when some things went wrong, they were both ALL over it. They went beyond all expectations. We're already talking about what we are going to do for our first anniversary session with them. :)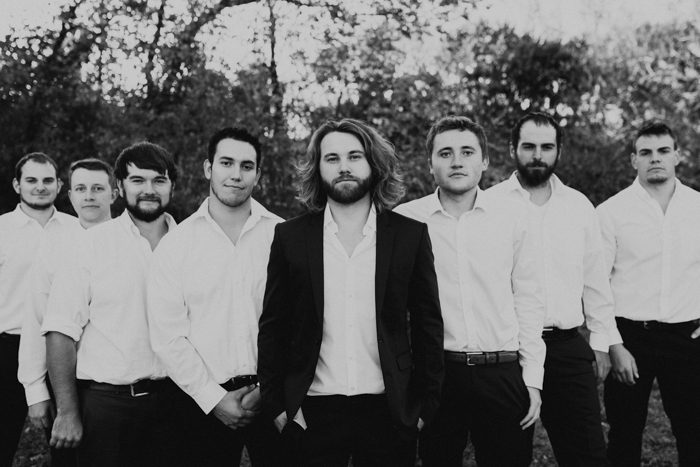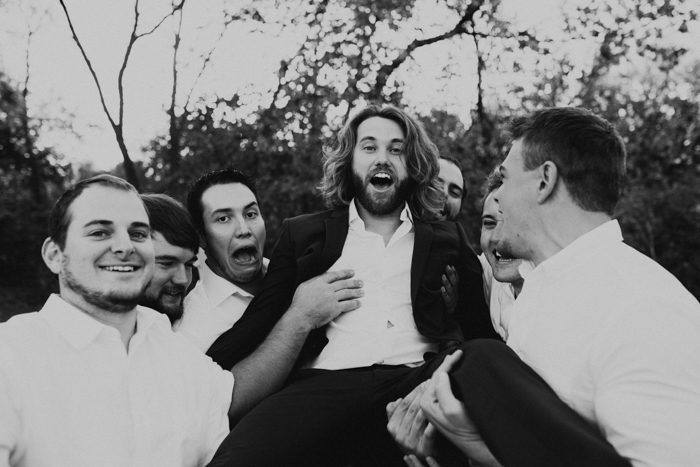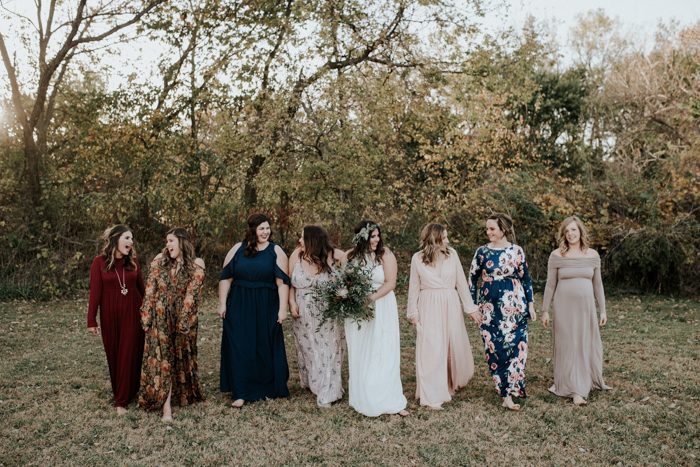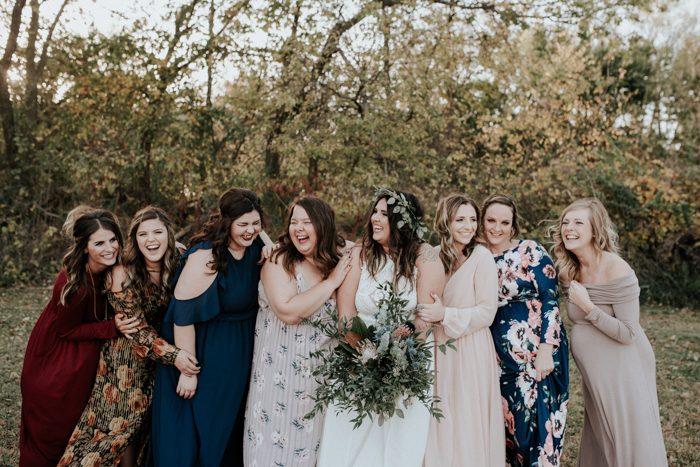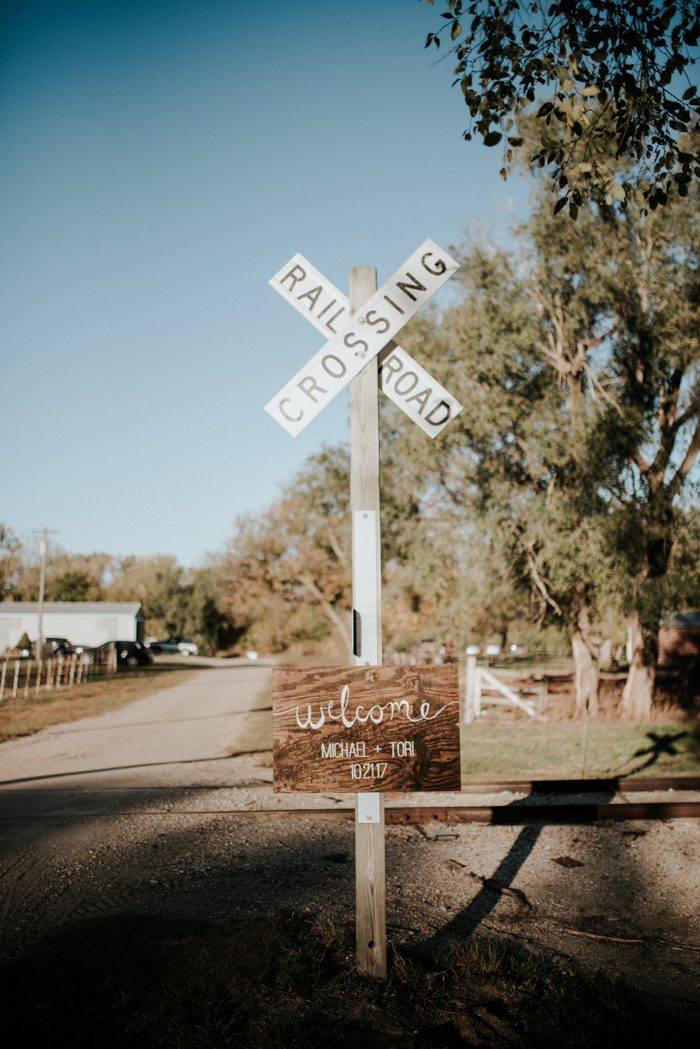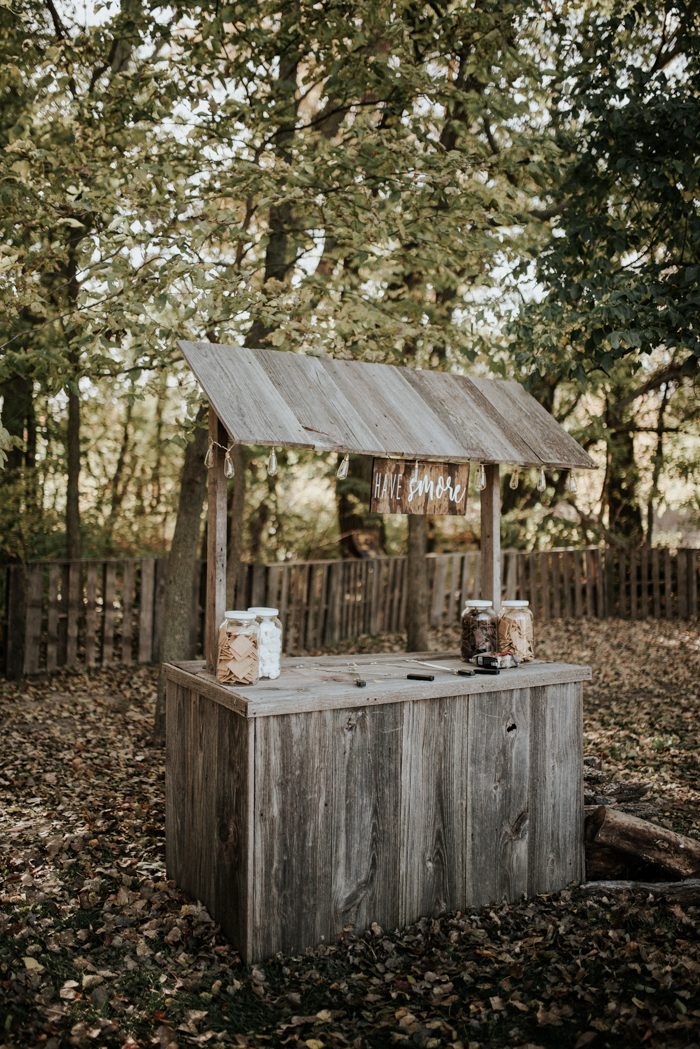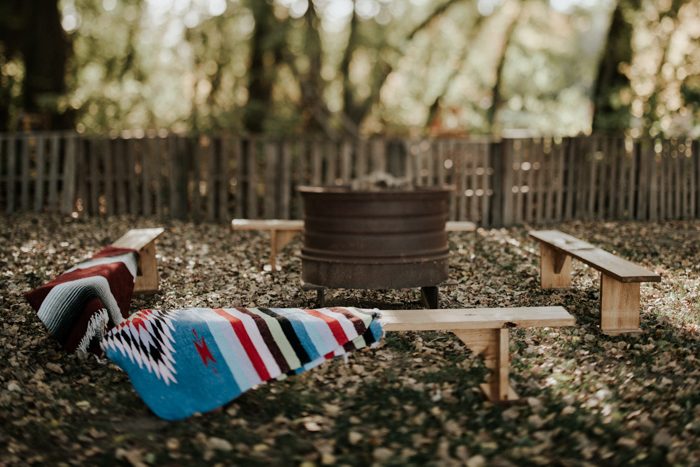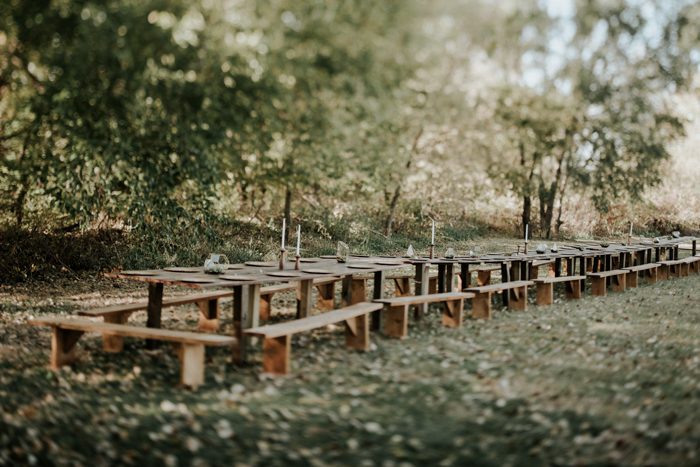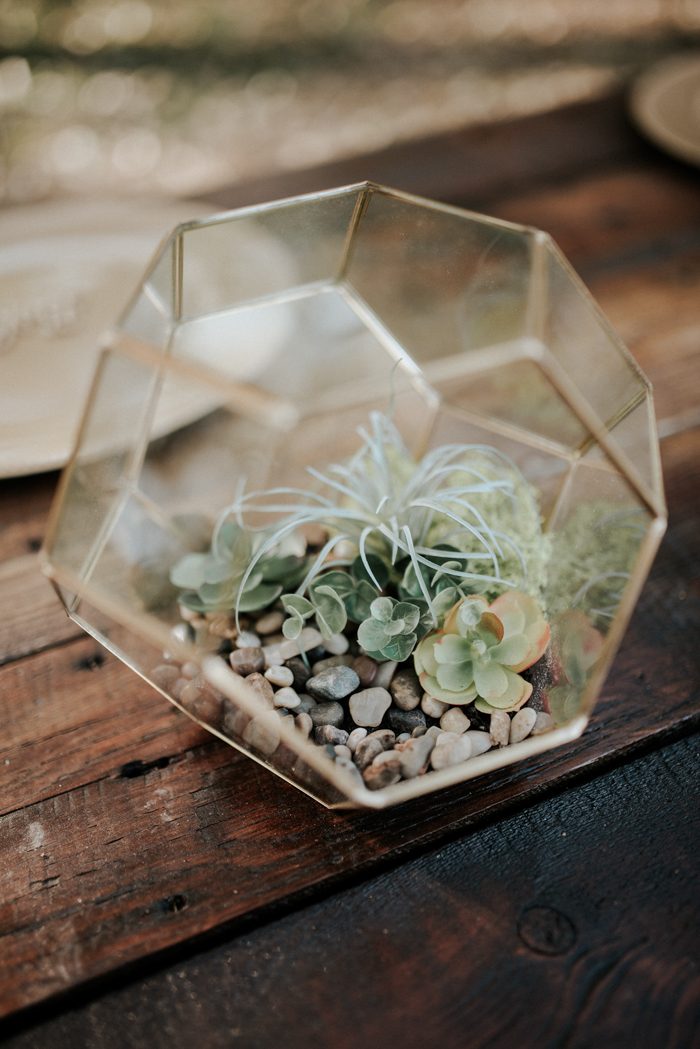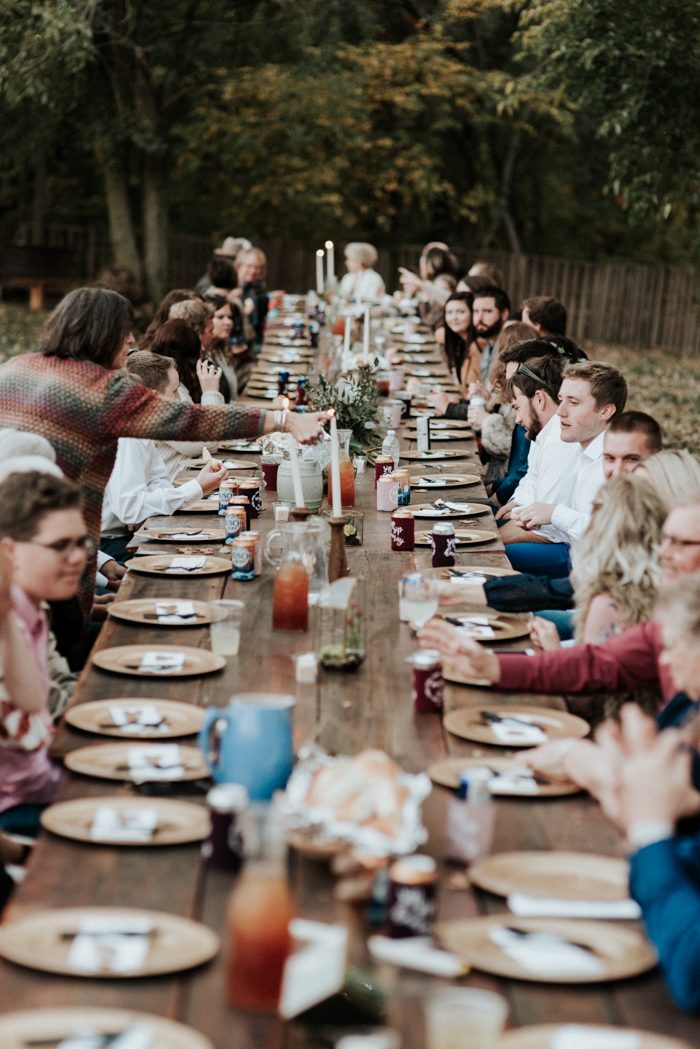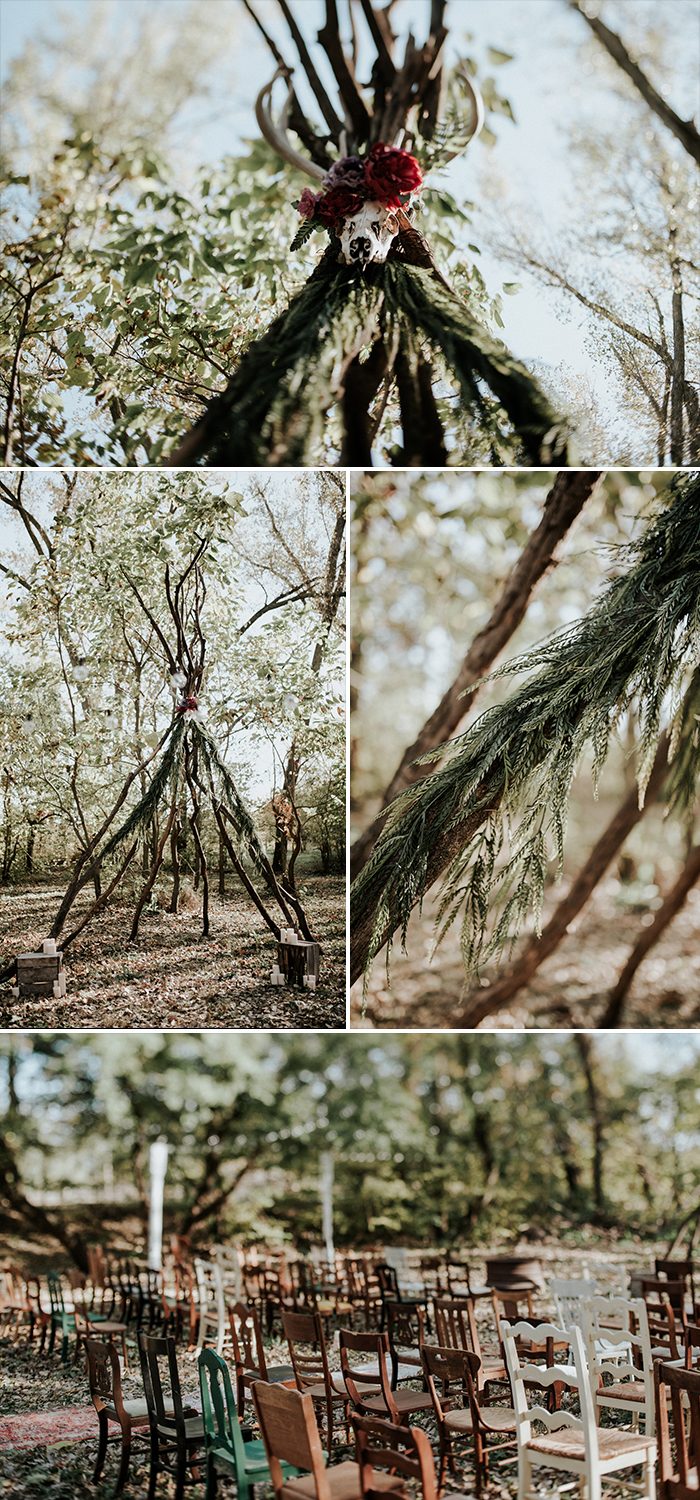 I let our guitarist take full control of our wedding music. My only requirement was that he play softly during the FULL ceremony. He chose acoustic led zeppelin and the rest was history.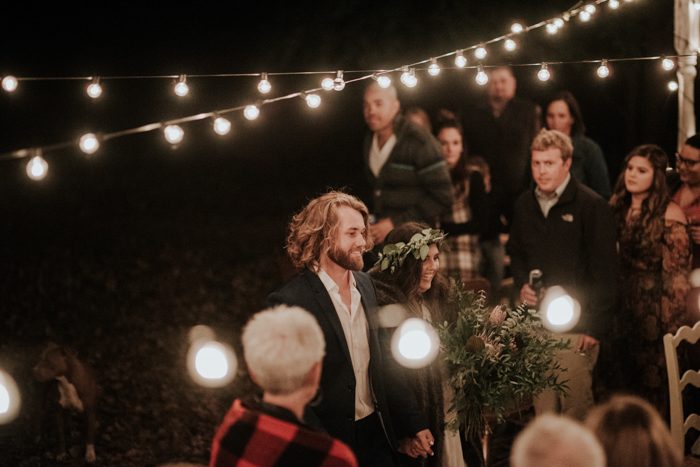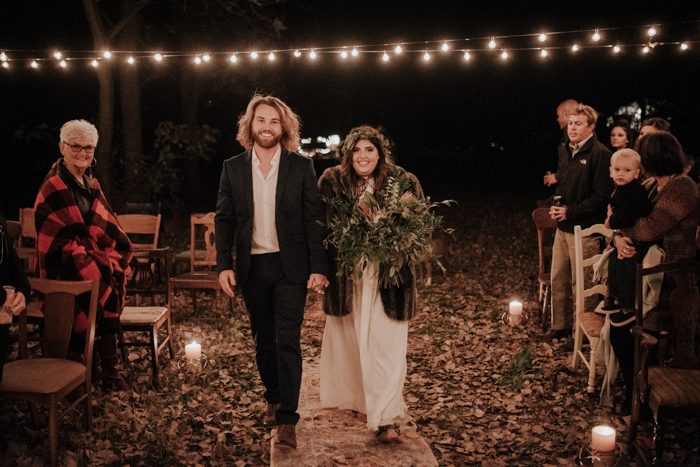 Michael and I chose to walk down the aisle together. It was also important to us that we include our fur babies during the whole day. So our nieces and nephew walked them down the isle with garland collars as our "flower girls". Our ceremony was SO special to us because Michael's brother (who is also one of my best friends) got ordained to marry us. The whole script was written about the two of us, how we met, how we fell apart, how we came back together, and how our love was completely unique in its own way. We also decided to write our own vows and if writing a special vow to your soon to be life partner doesn't scream personal, I'm not sure what does! We did a beer toast, then happy danced our way back down the aisle.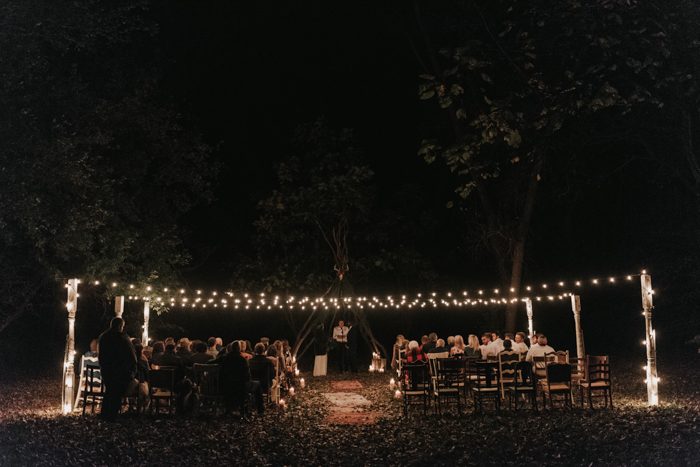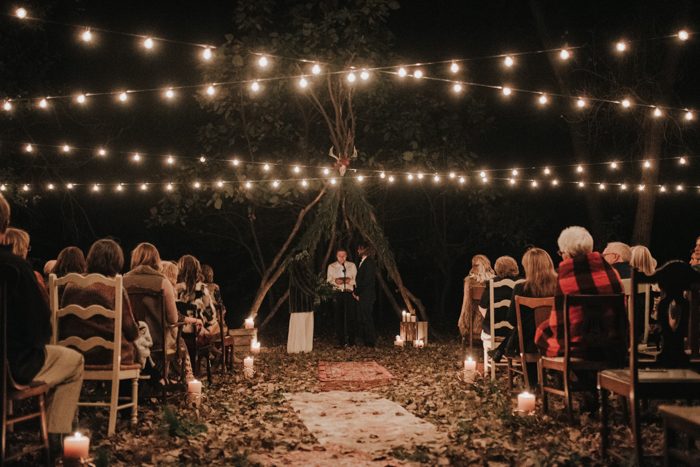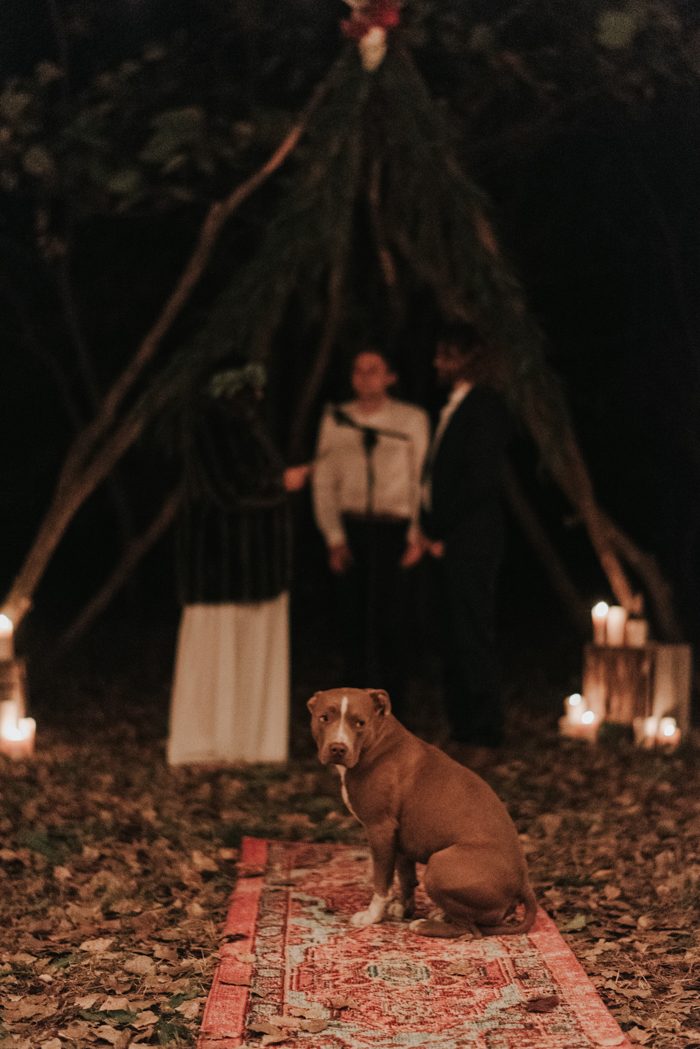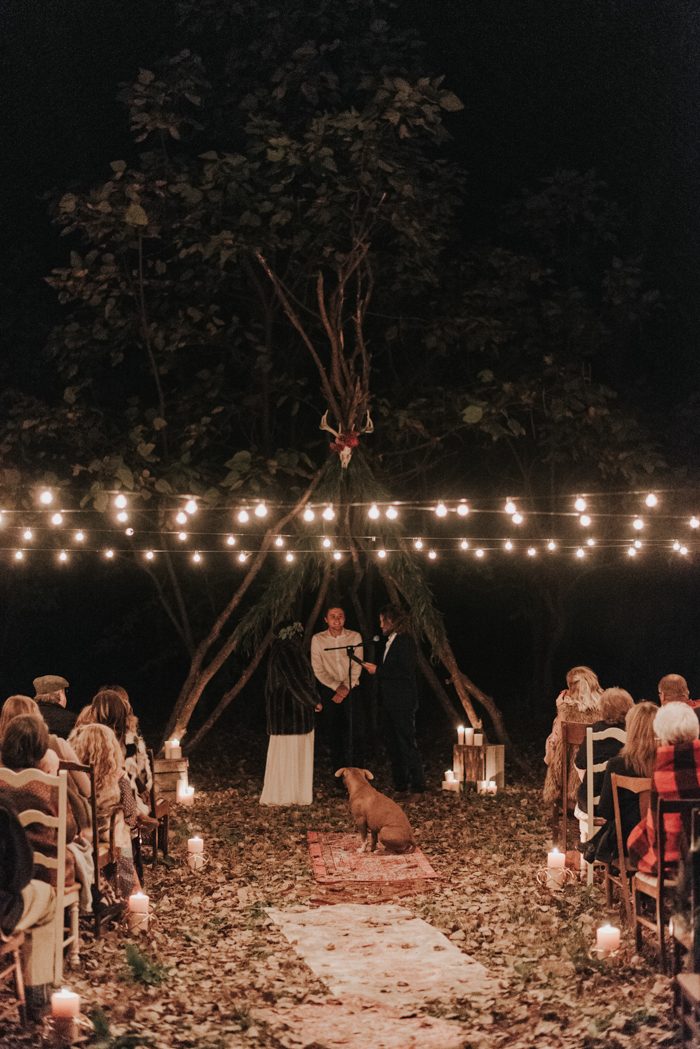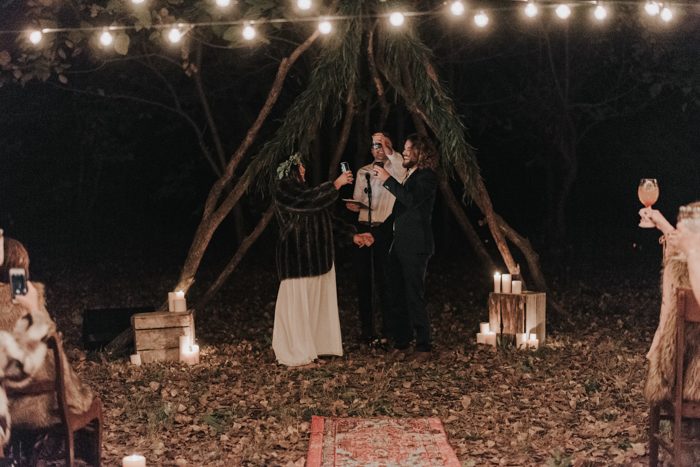 As I was planning my wedding, I completely avoided anything that "would be expected of us". I honestly did not think about anyone but the two of us. A little selfish? Maybe, but in the long run who's going to remember that your long lost high school buddy didn't get an invite to the ceremony or that you chose a meal that Aunt Stacy just didn't like. I MEAN COMMON PEOPLE!! This day is ALL about the couple. So my advice is to make it YOU, don't stress the small stuff, and as Michael would say have a damn good time while doing it!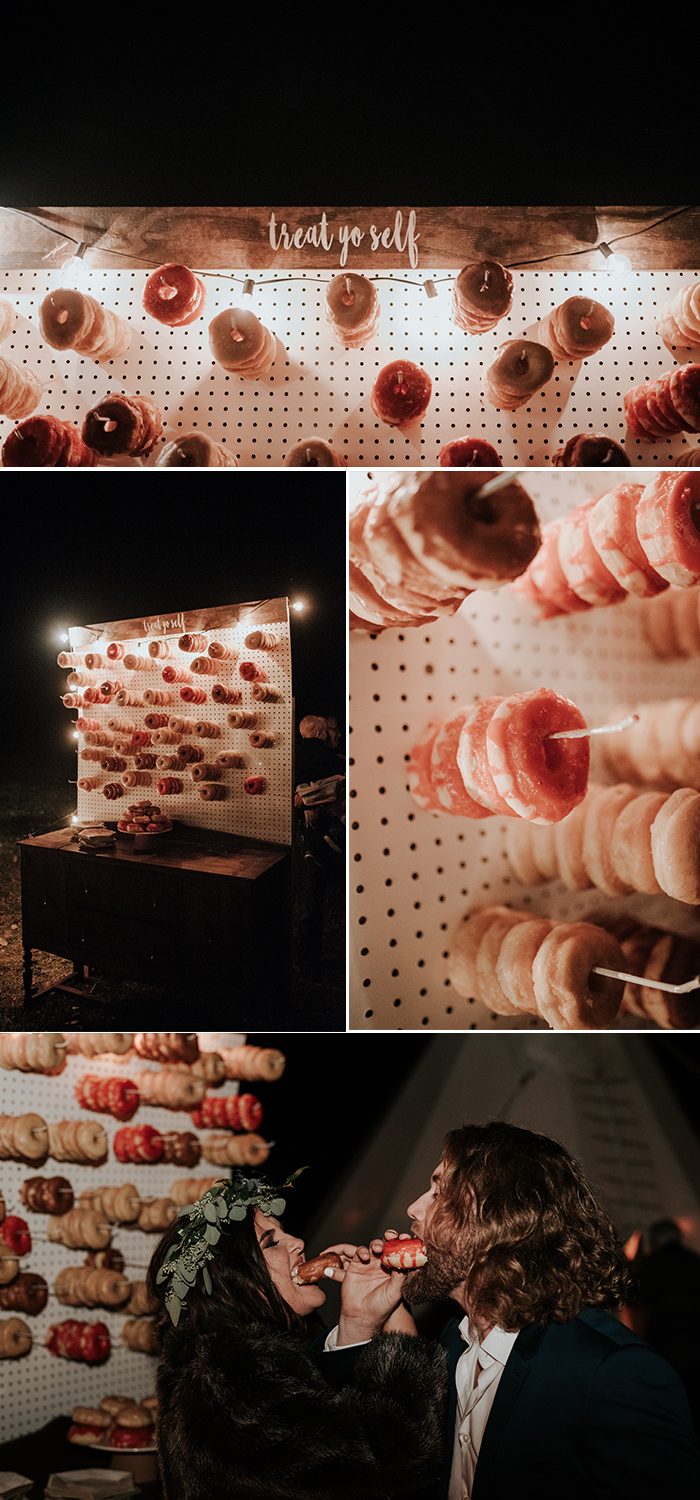 SHOP THIS POST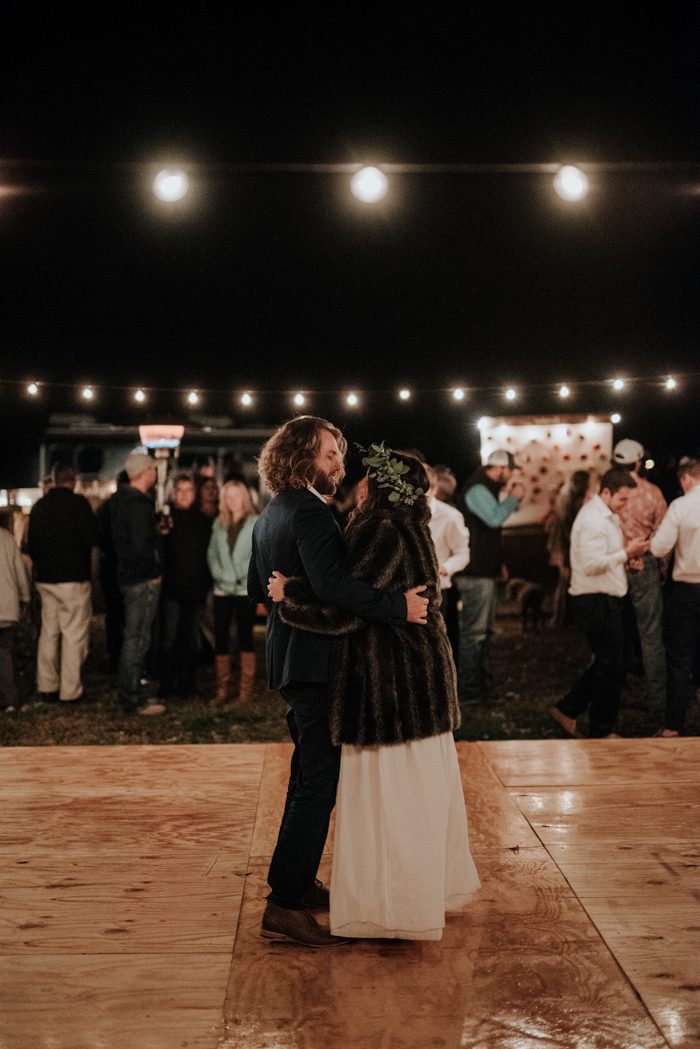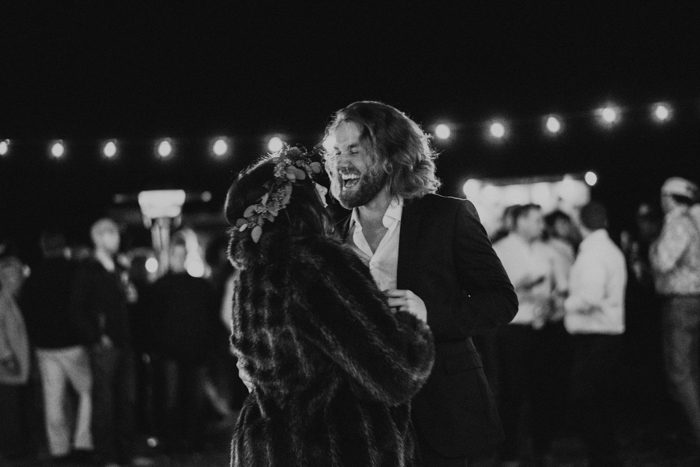 First dance: Just Say I Do – Jonny P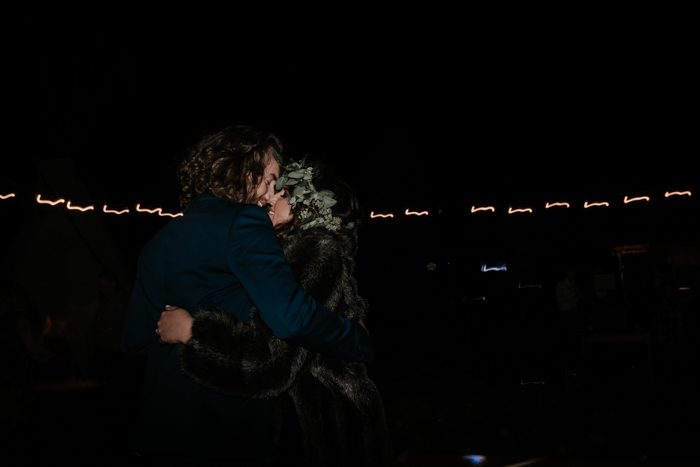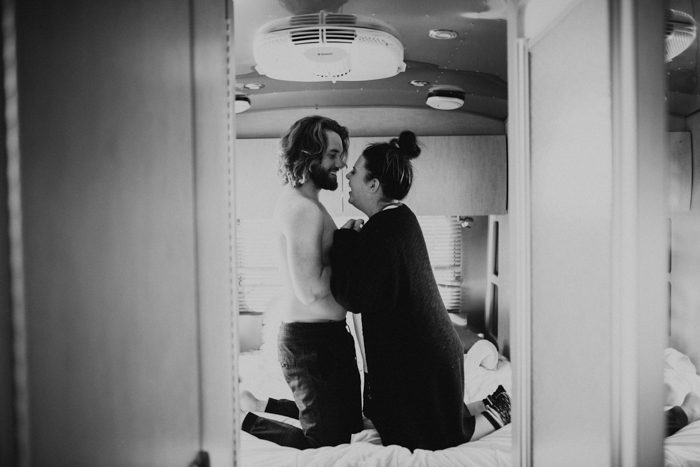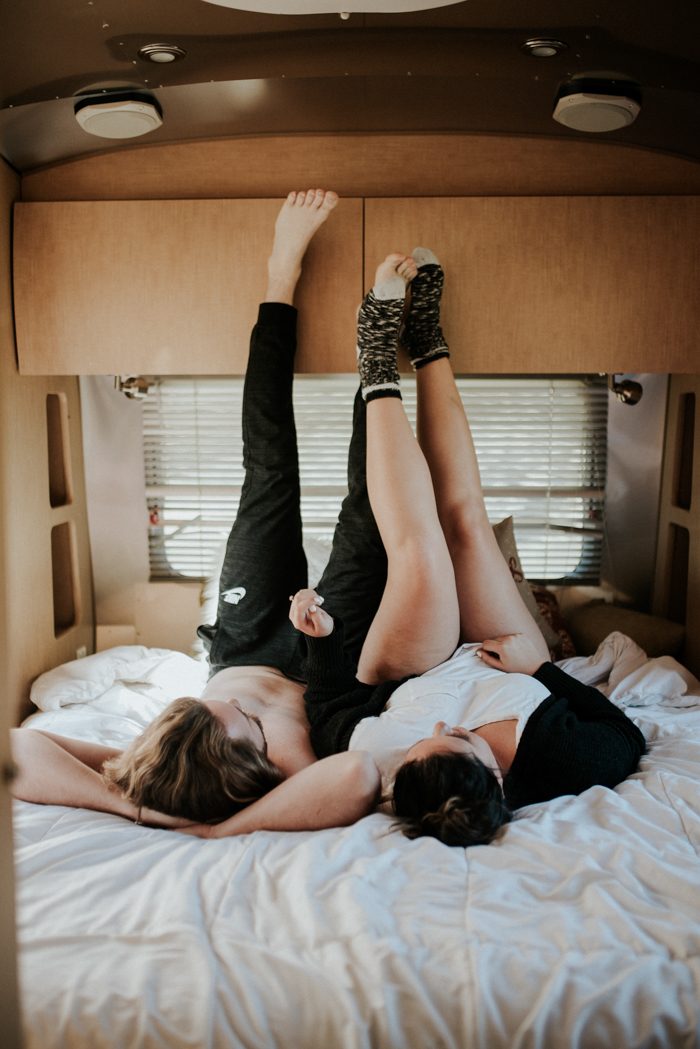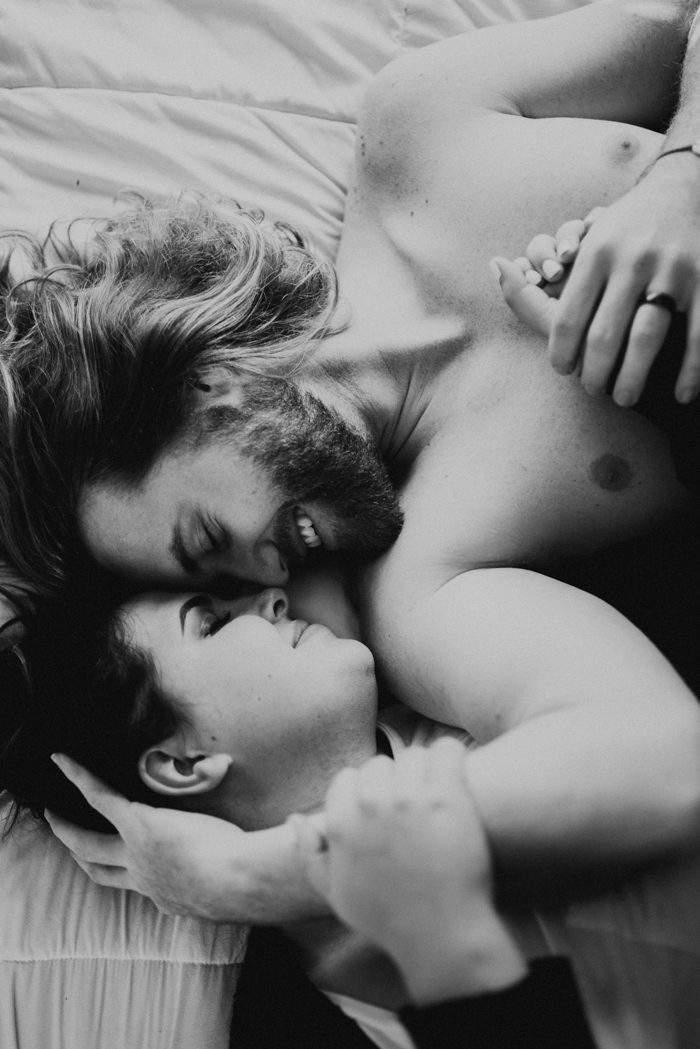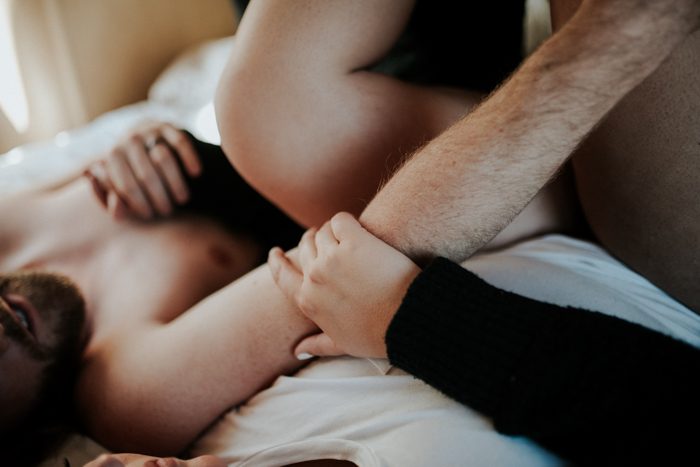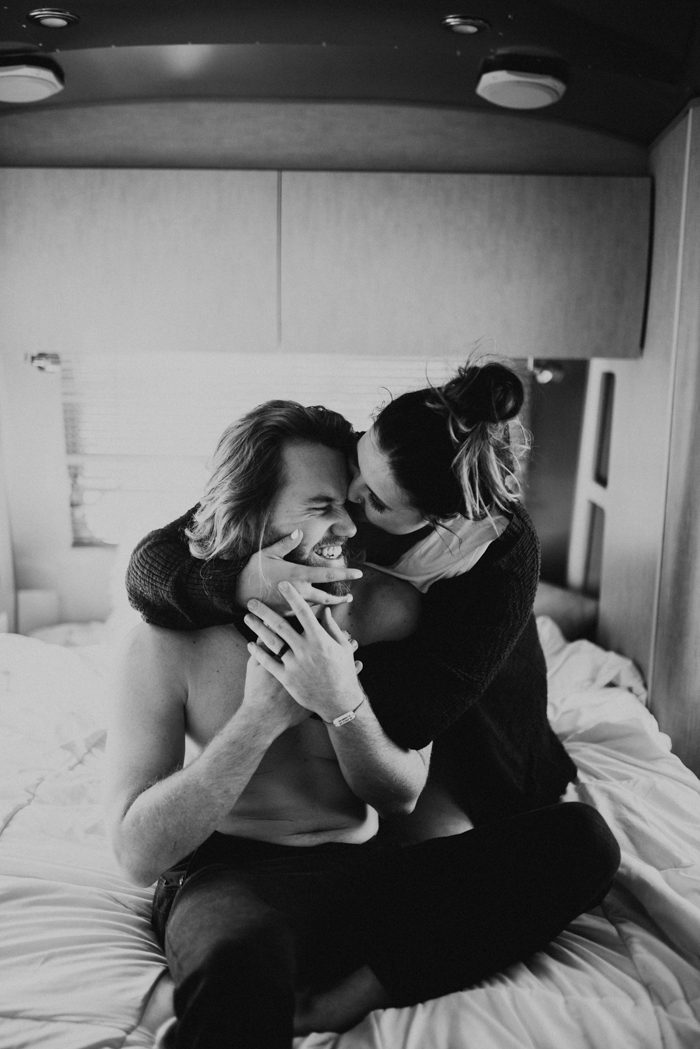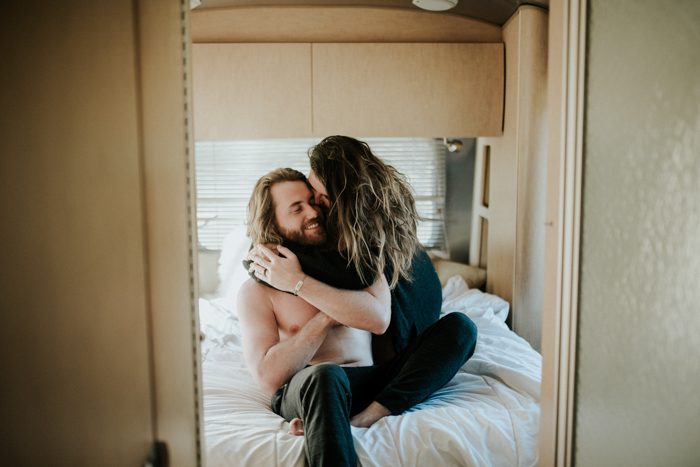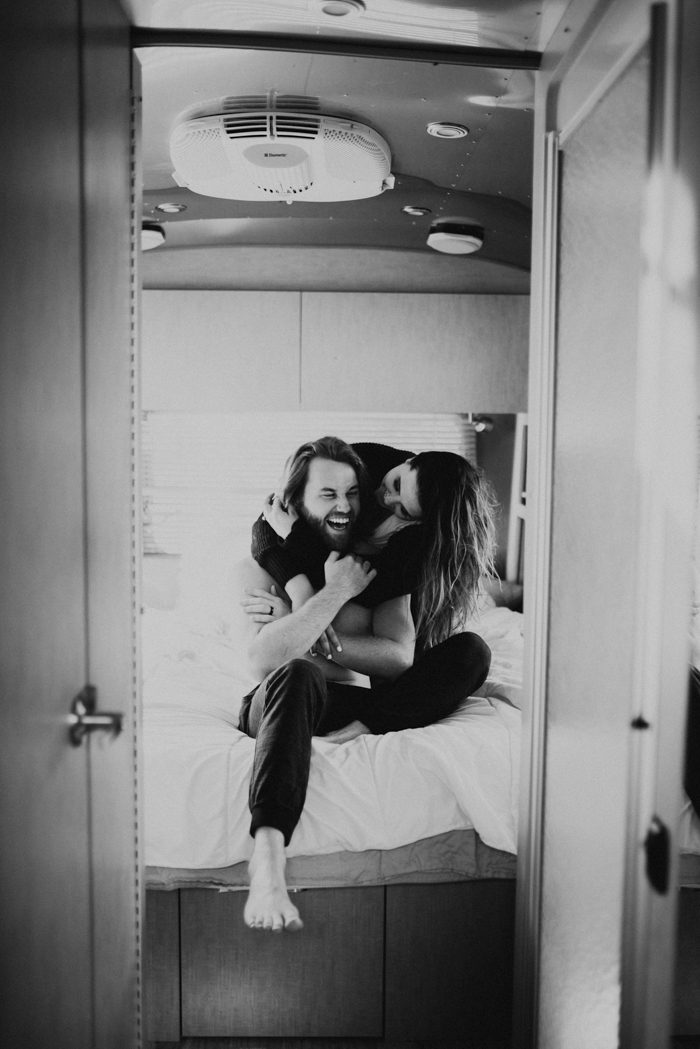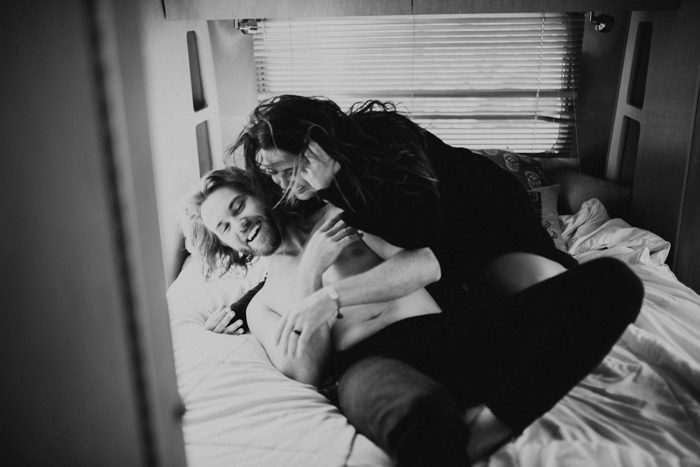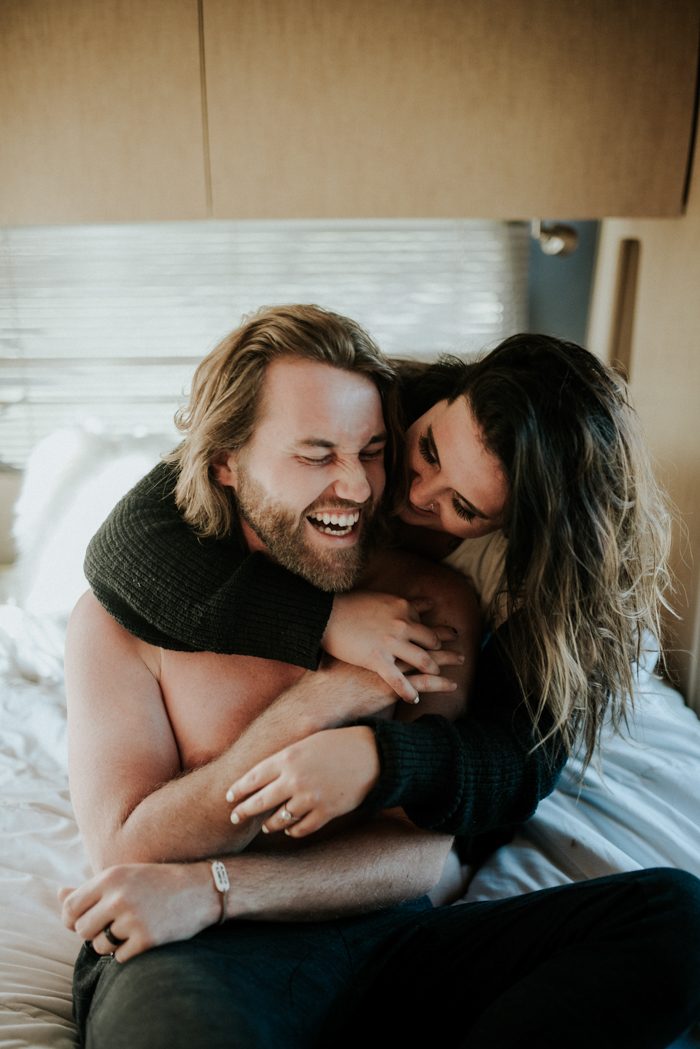 The biggest thank you to Junebug member Kristen Kaiser for sharing this nighttime wedding with us! Did you adore the way Kristen photographed this cozy wedding? Well you're in luck! Take a look at this casual and intimate Fort Worth wedding that will steal your heart.