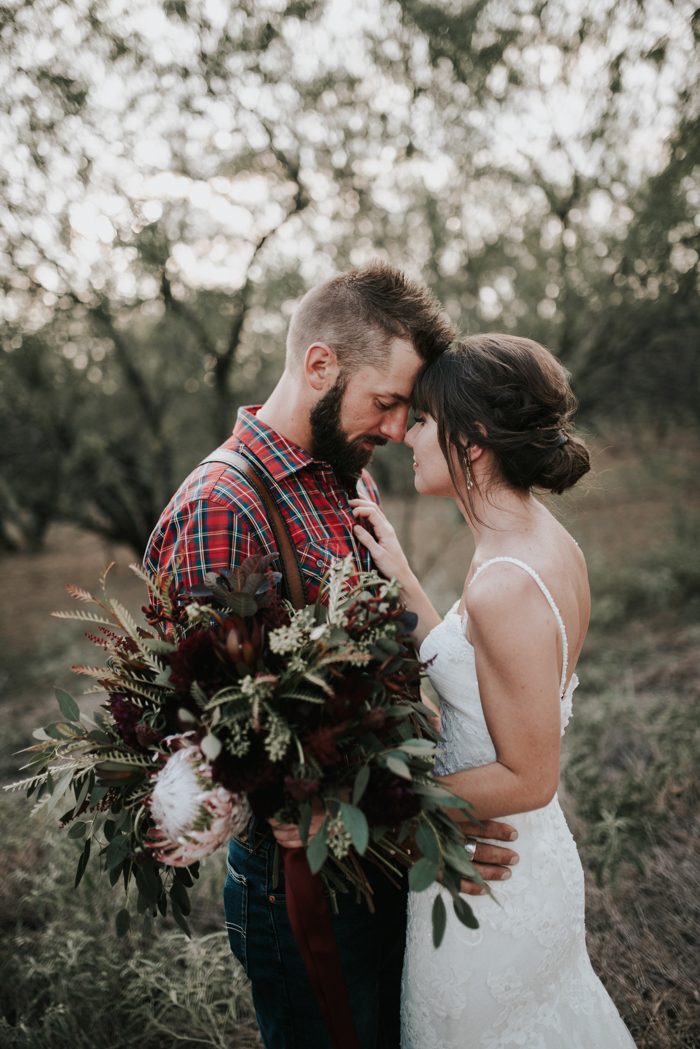 This sweet Fort Worth wedding is the definition of intimate. Jessi and Dustin used Light and Truth's designs to invite a small number of people to join them in a care-free and casual celebration. With a small outdoor ceremony and a star-lit reception, Jessi and Dustin chose the open space on the church property where Jessi's dad pastors at. They transformed the outdoors to feel like a casual, family backyard dinner with the use of a few tables, mismatched chairs, succulents, and string lights. Blue Bonnet Bakery made the most delicious looking cake topped with bright and bold flowers by Colleyville Florist. Photographer Kristen Kaiser perfectly captured Jessi and Dustin's relaxed and fun wedding day.
The Couple:
Jessi and Dustin
The Wedding:
Calvary Baptist Church, Fort Worth, Texas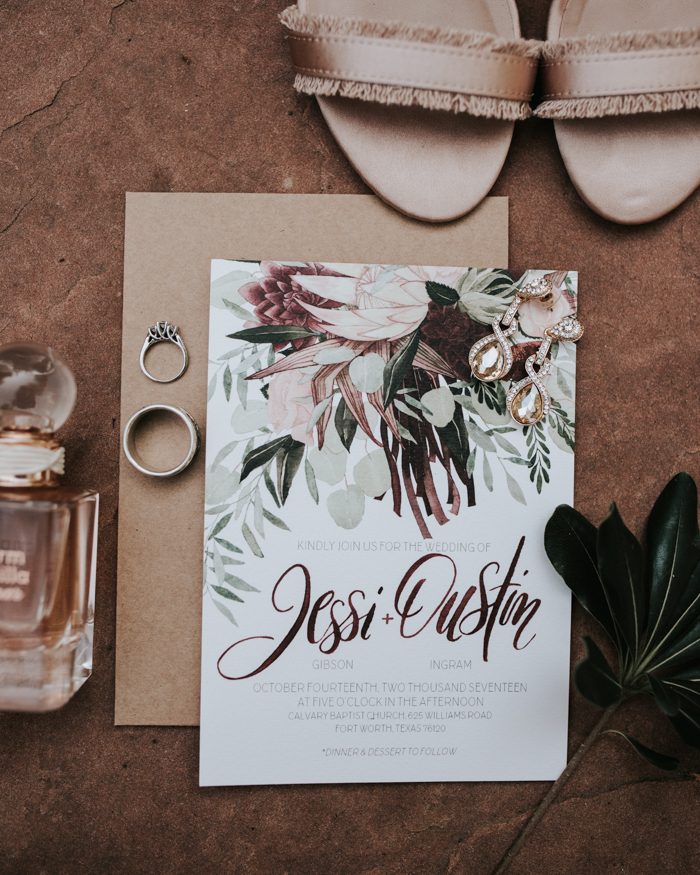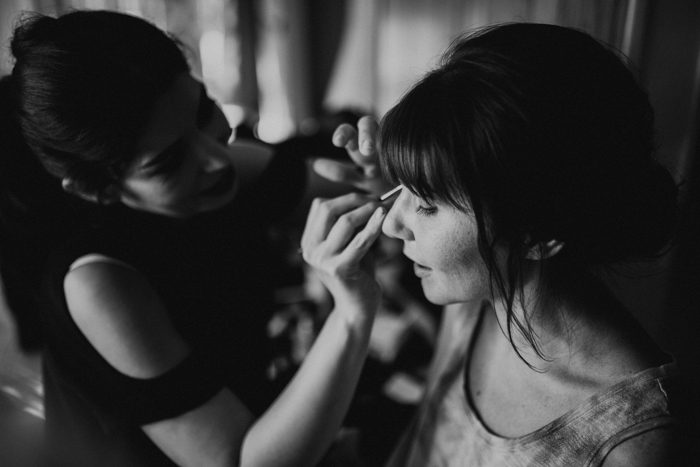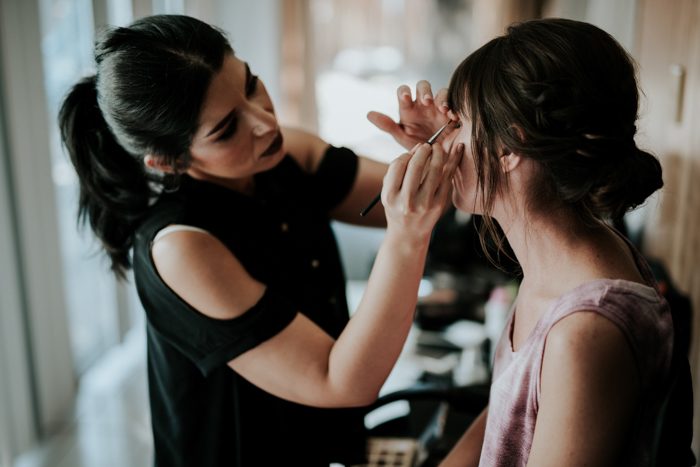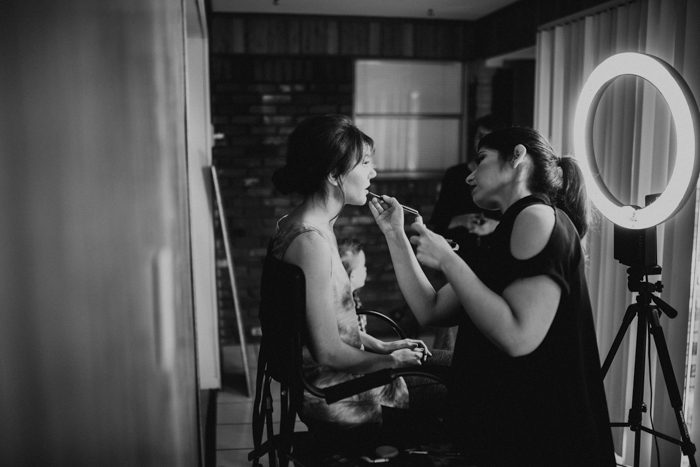 I wanted to look like a better version of myself. I don't wear a ton of makeup and I'm not a over the top "froo-froo" girl. I wanted simplicity in my dress and styling. I originally wanted something much different in my wedding dress, but when I tried this on, I just knew it was the one.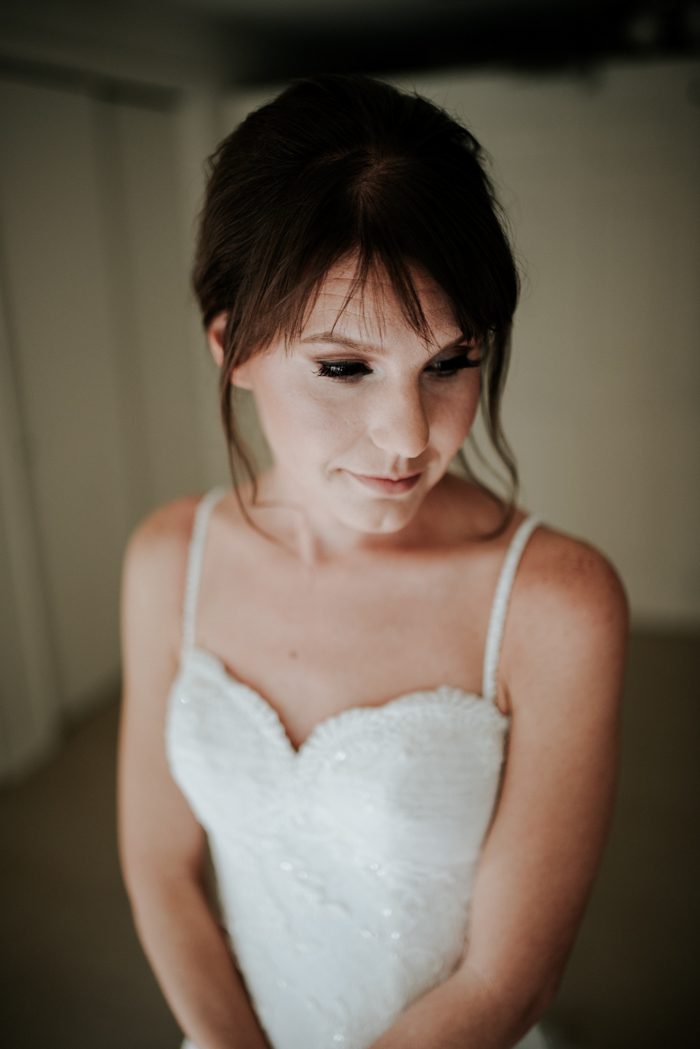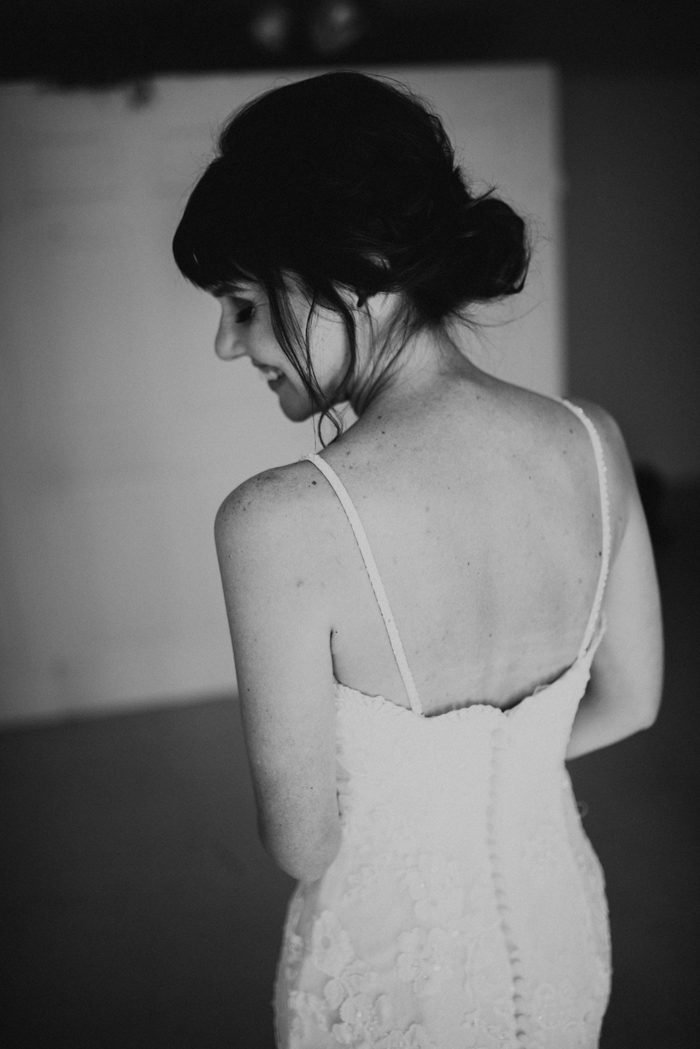 A few things were important when planning: One, that it remained small and intimate – we didn't want anything over the top. We wanted a very casual feel. And two, to not get lost in the unimportant and insignificant details of it all.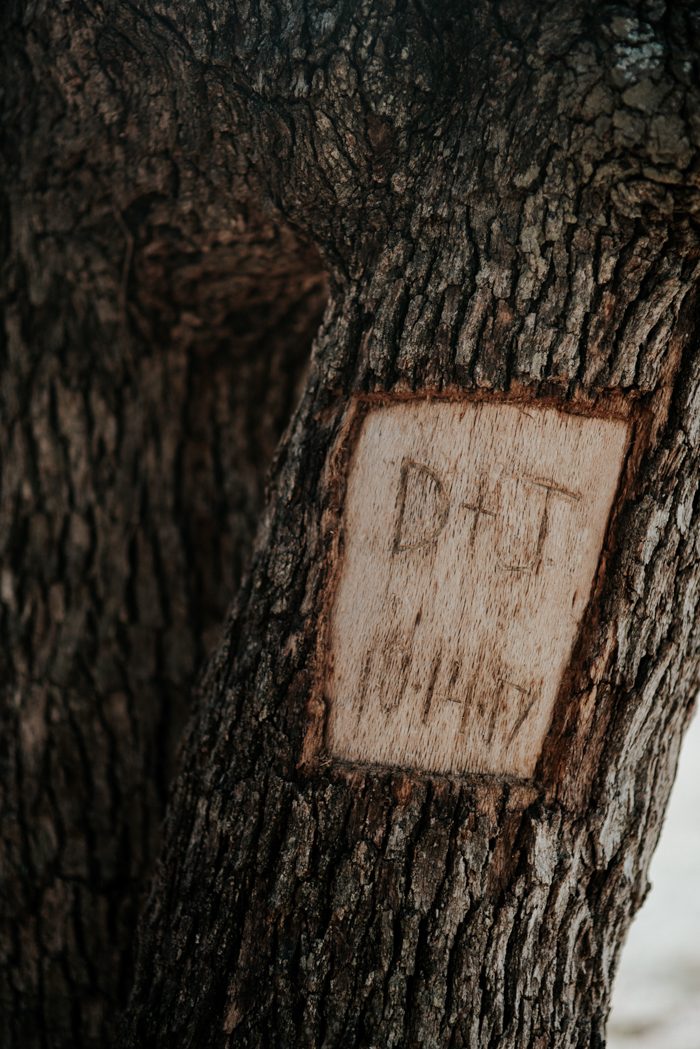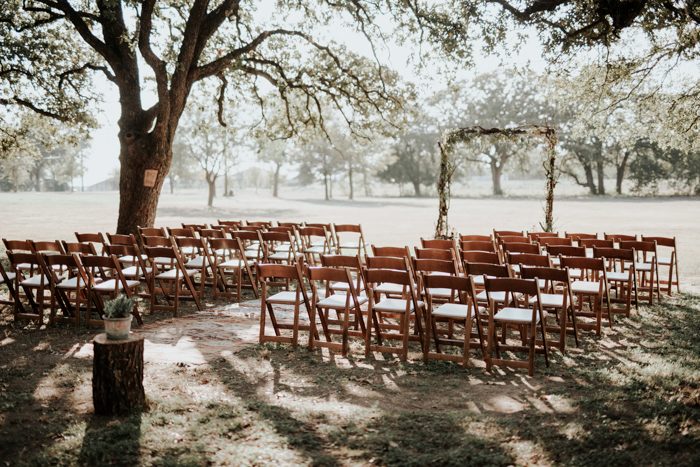 SHOP THE POST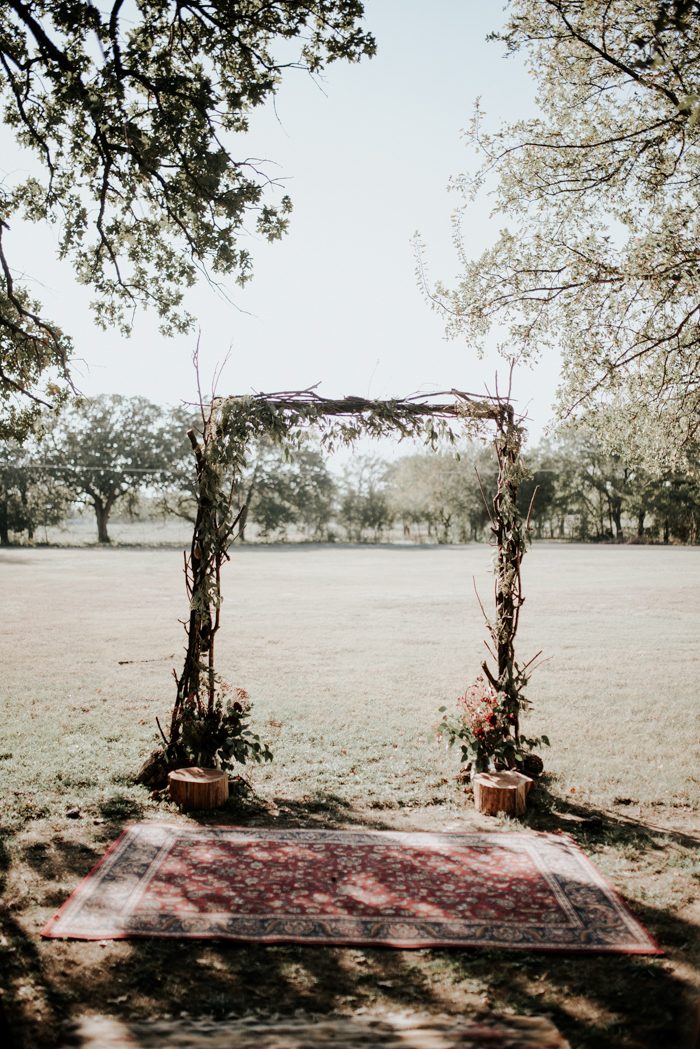 I think I knew I wanted an easy, breezy boho feel when I started photographing weddings. I like naturals and I also knew I wanted to bring the indoors outside with the furniture pieces and rugs.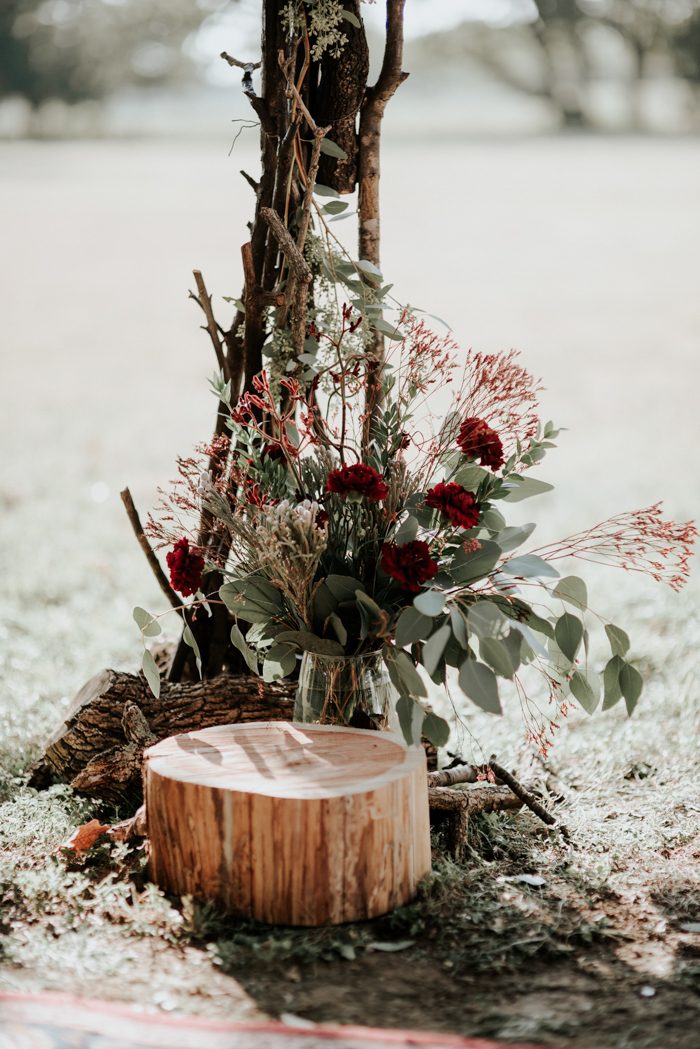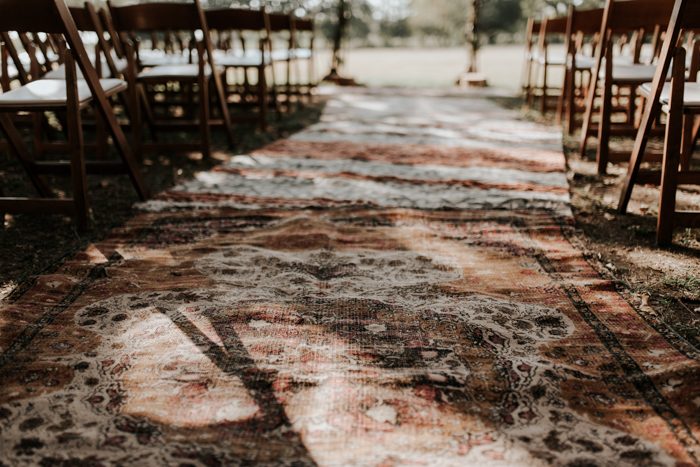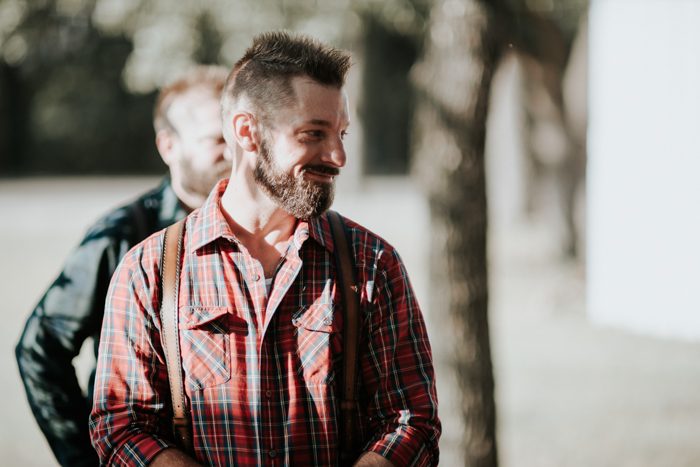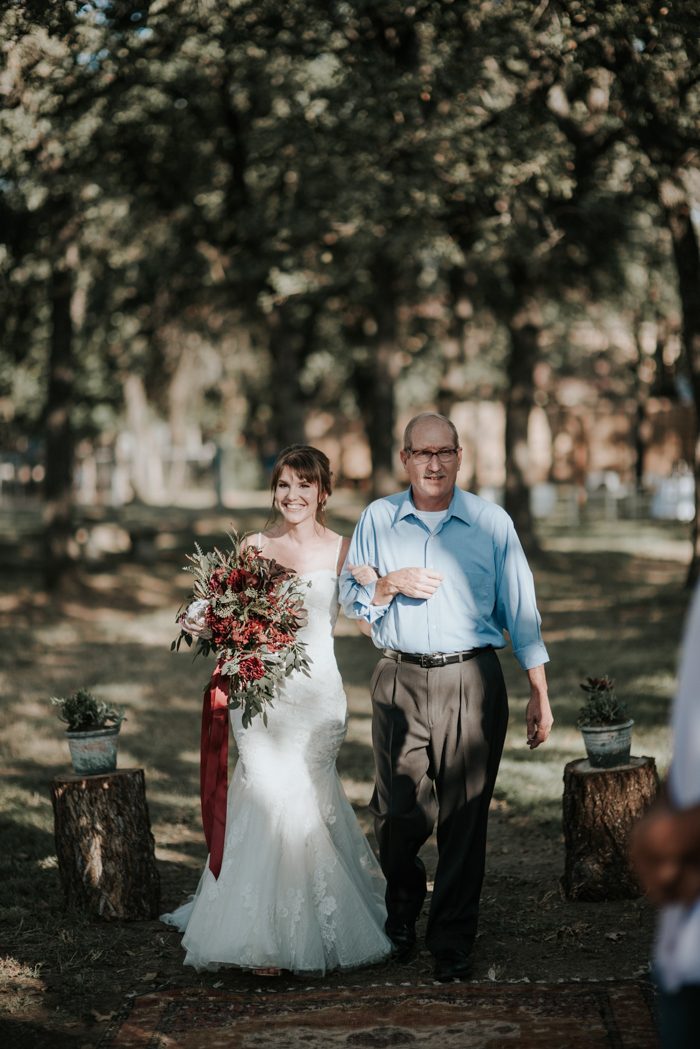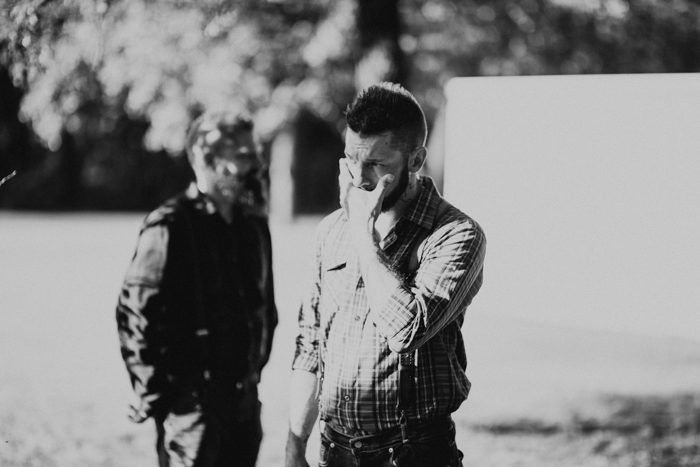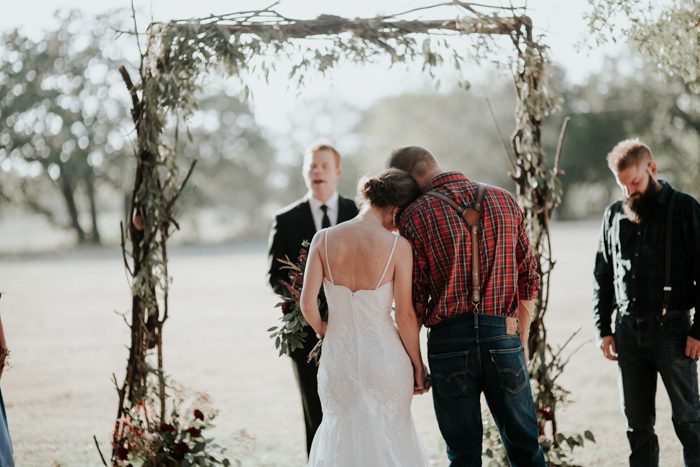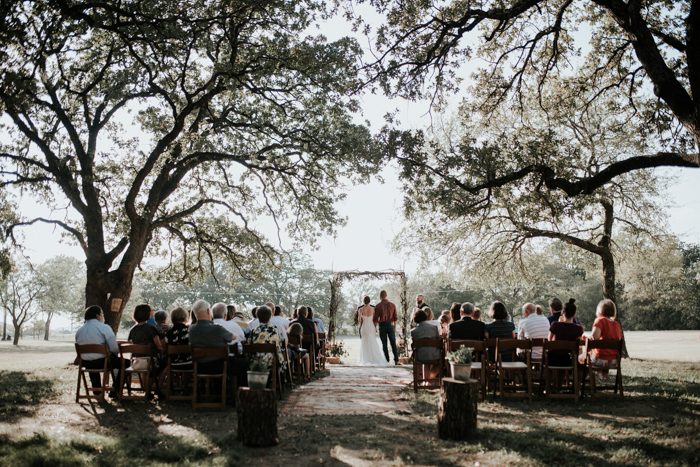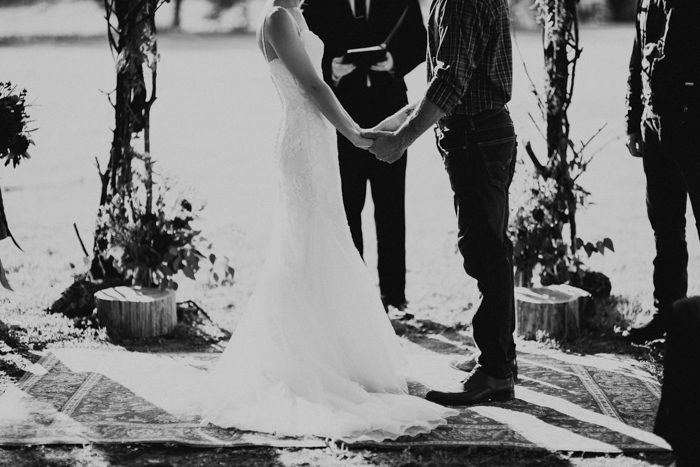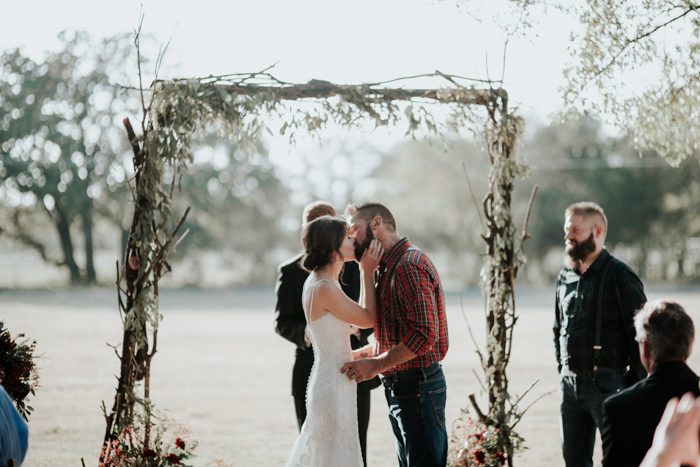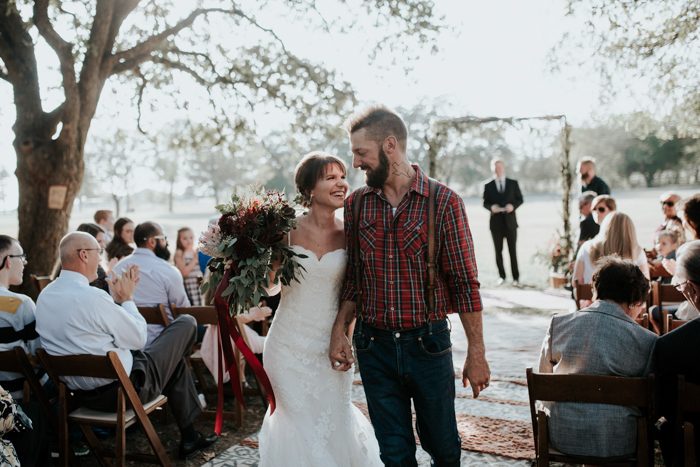 don't get lost in things that ultimately won't matter. At the end of the day, you're getting married to the person that you love and THAT is the MOST important thing.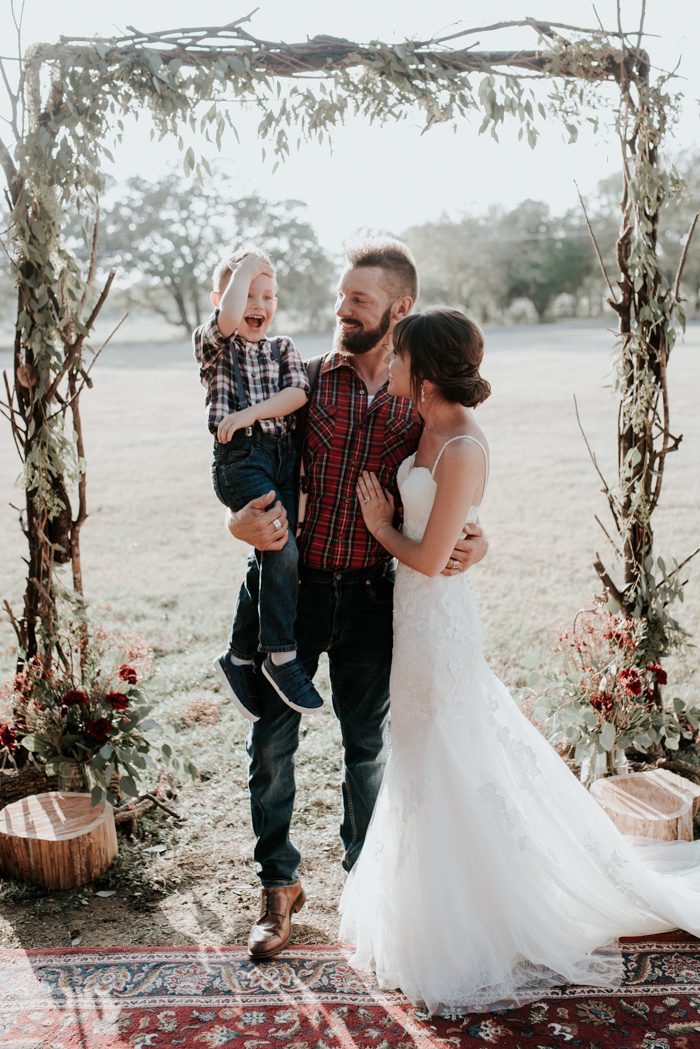 I LOVED all the family images she took of Dustin, myself and our son and I LOVED the images with the horses. I've never felt beautiful, but she certainly made me feel that way when I saw the images for the first time.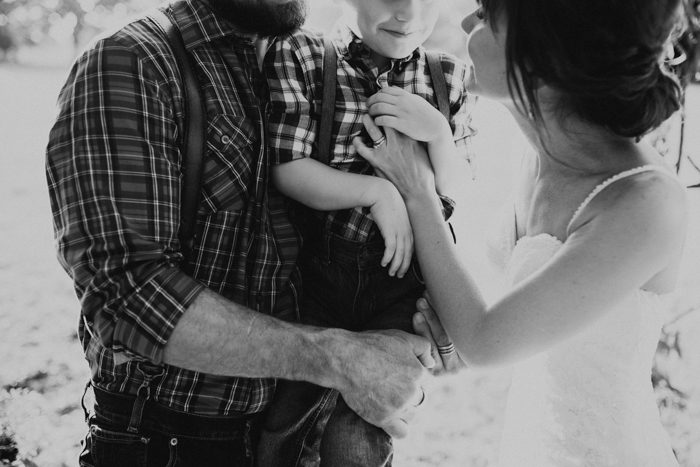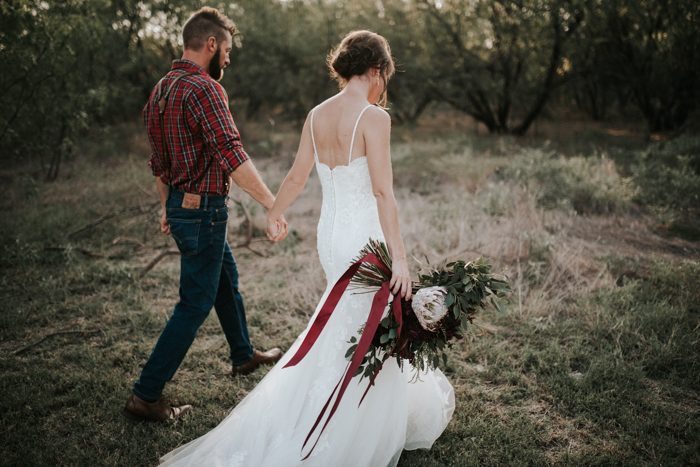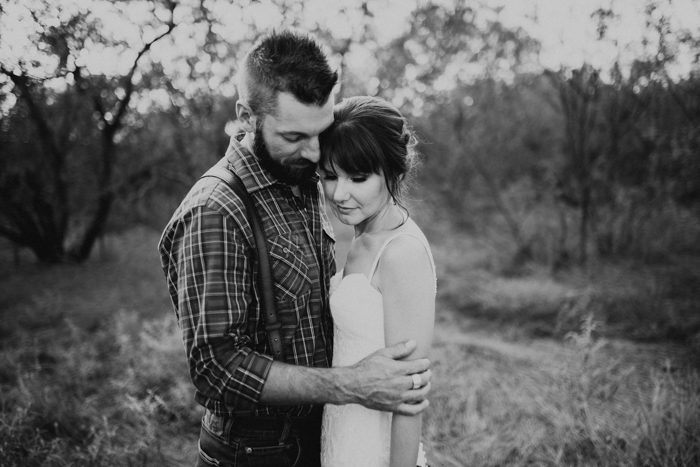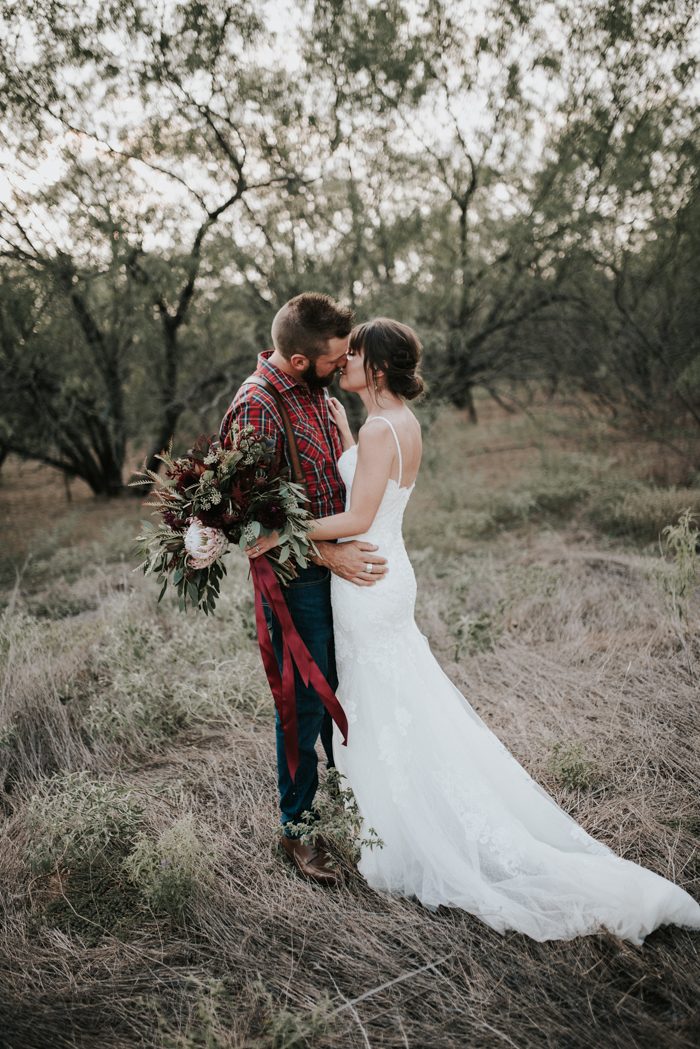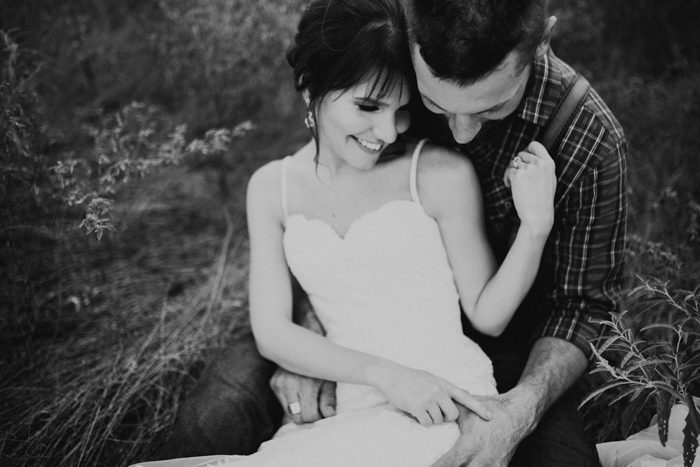 Kristen is one of the best in the business. She is down-to-earth, yet professional. She made us feel SO comfortable in front of the camera. She got shots that I never would have thought to get. I have ZERO regrets in hiring her and her husband.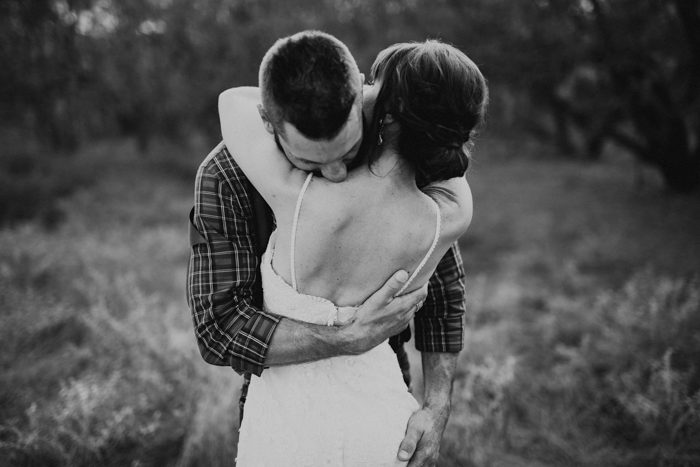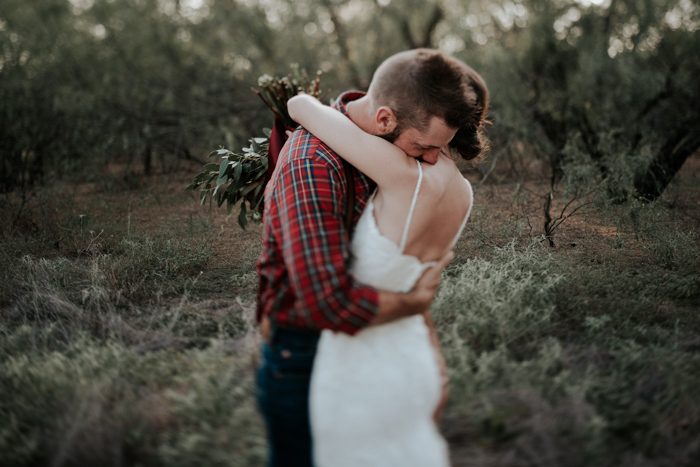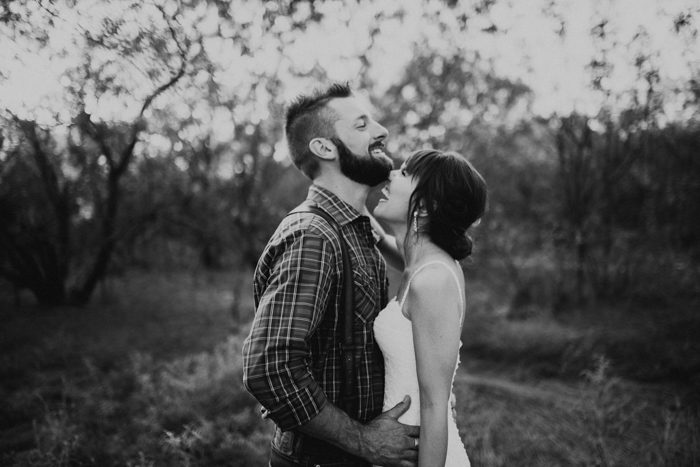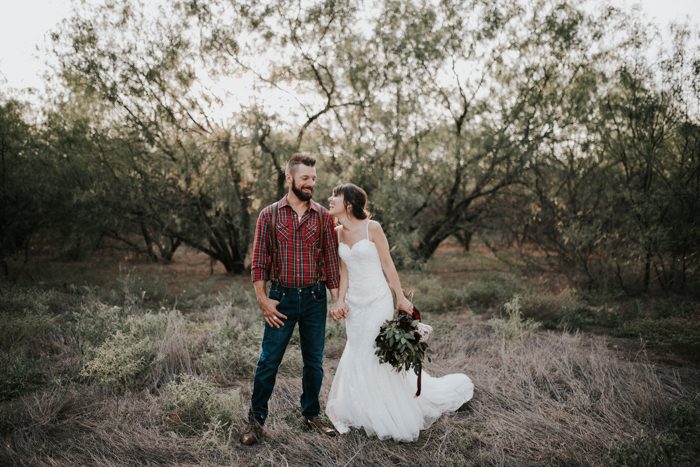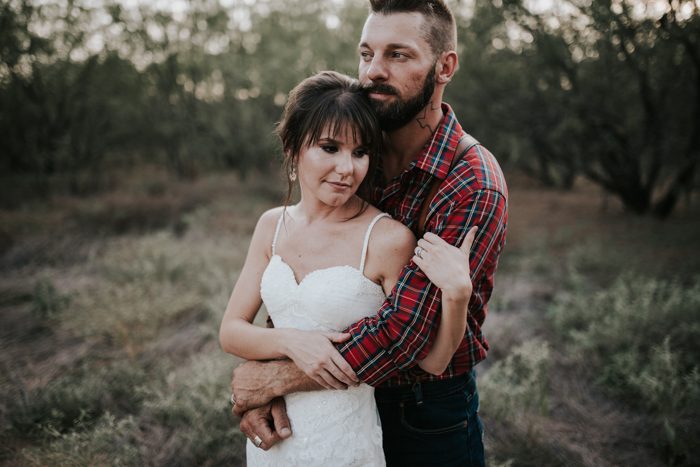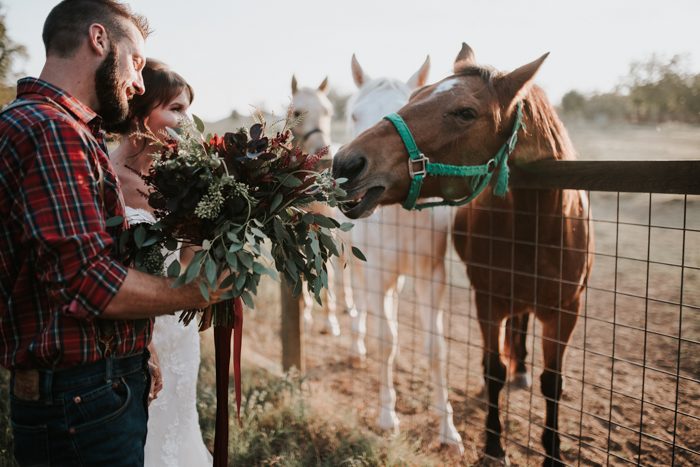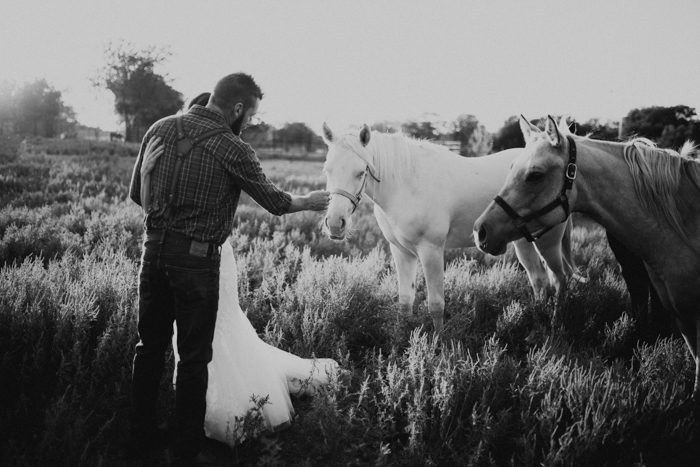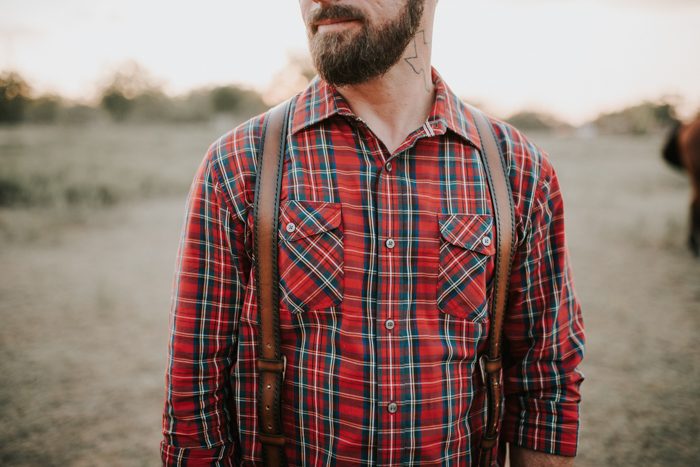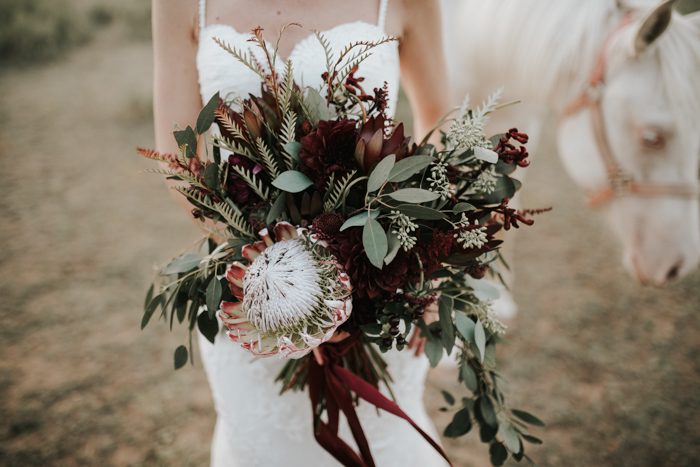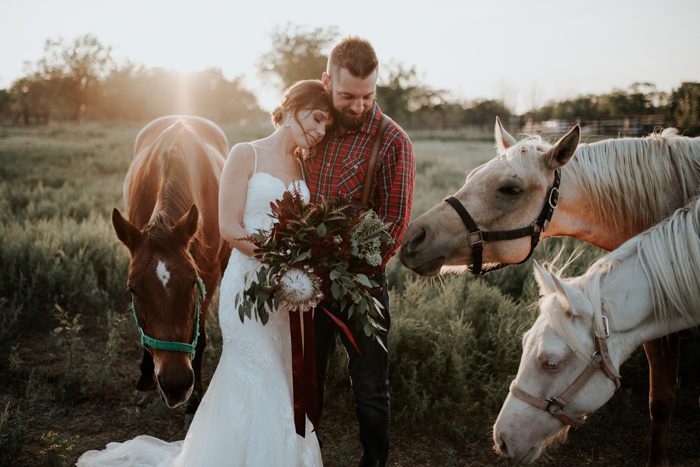 Doing our bride and groom portraits with the horses in the pasture was the most memorable.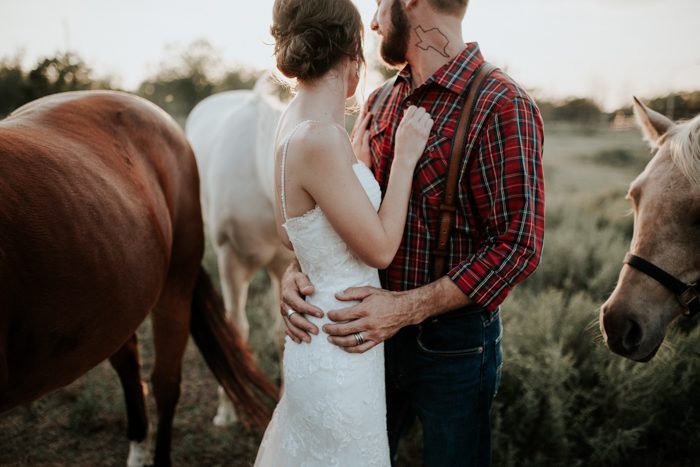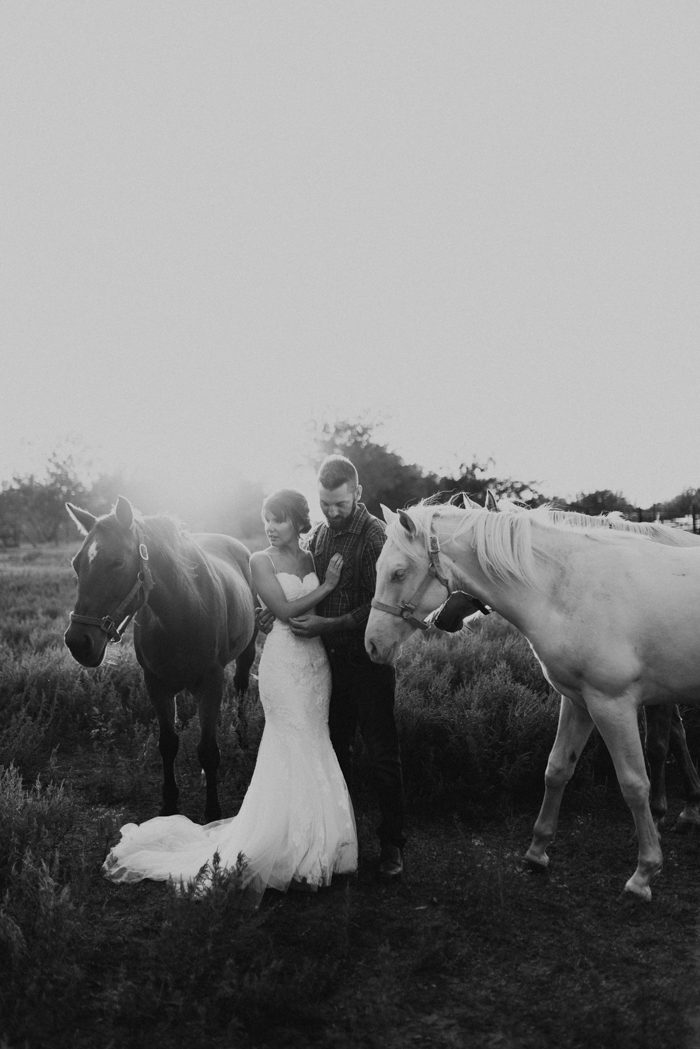 Apparently, a cow almost ran across our ceremony about 20 minutes before it was going to start, but thankfully, my husband handled it like a champ and wrangled him back where he belonged. Only in Texas… ;)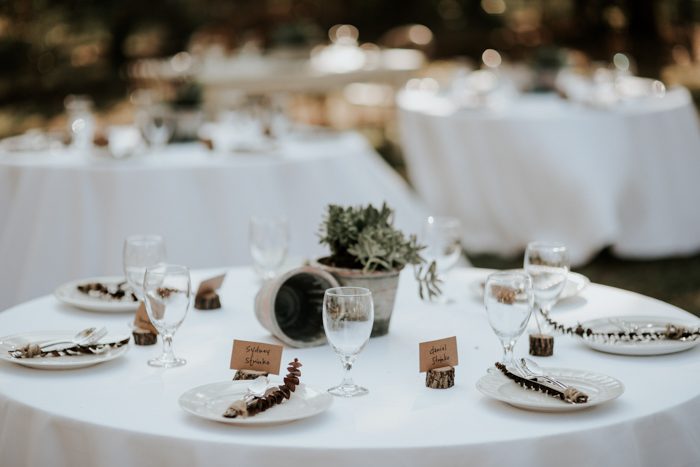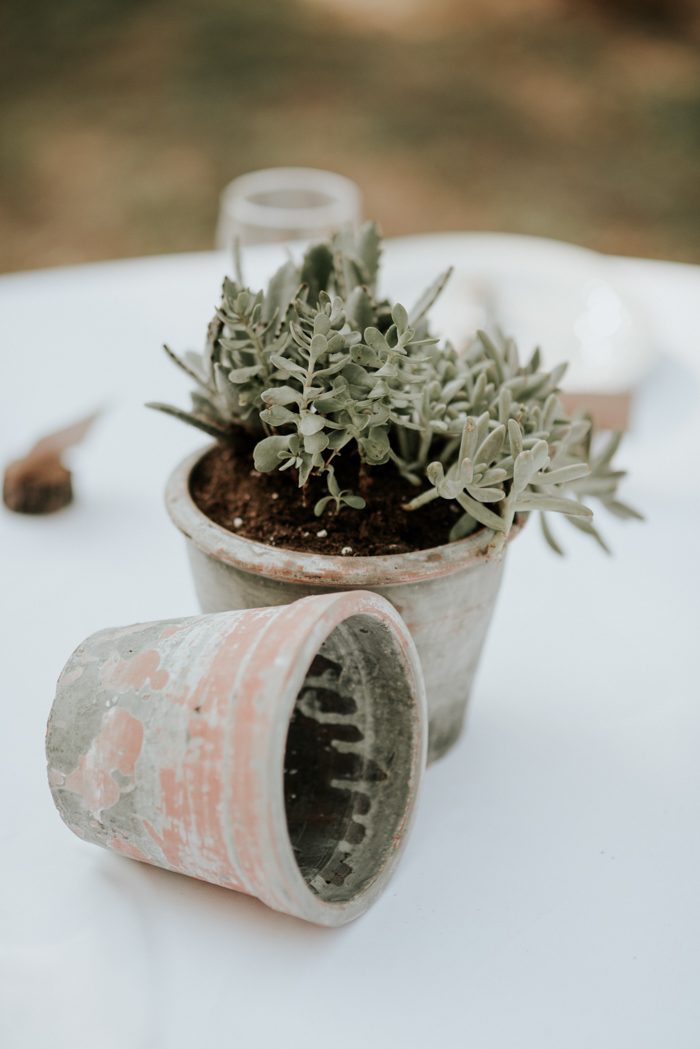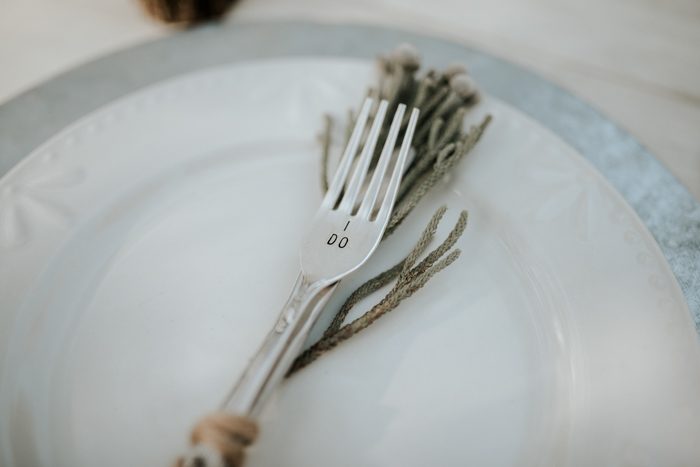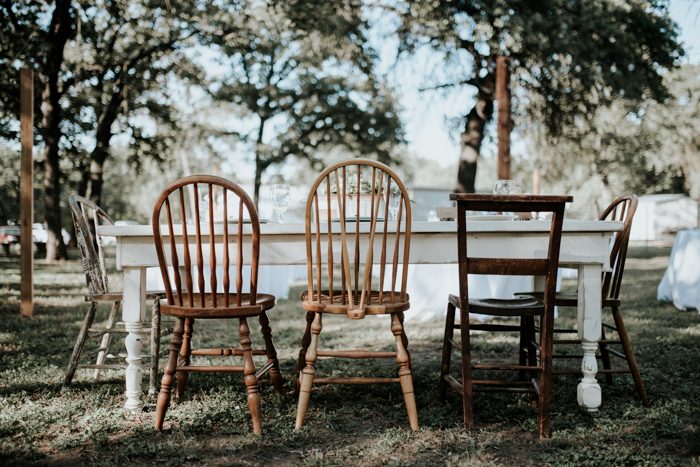 I think I DIY'd pretty much everything. My mom and I re-finished MOST of the furniture pieces that you'll see and my friend who also did our custom invitations helped me craft the arbor we stood under during the ceremony. It was made from PVC piping and tree branches.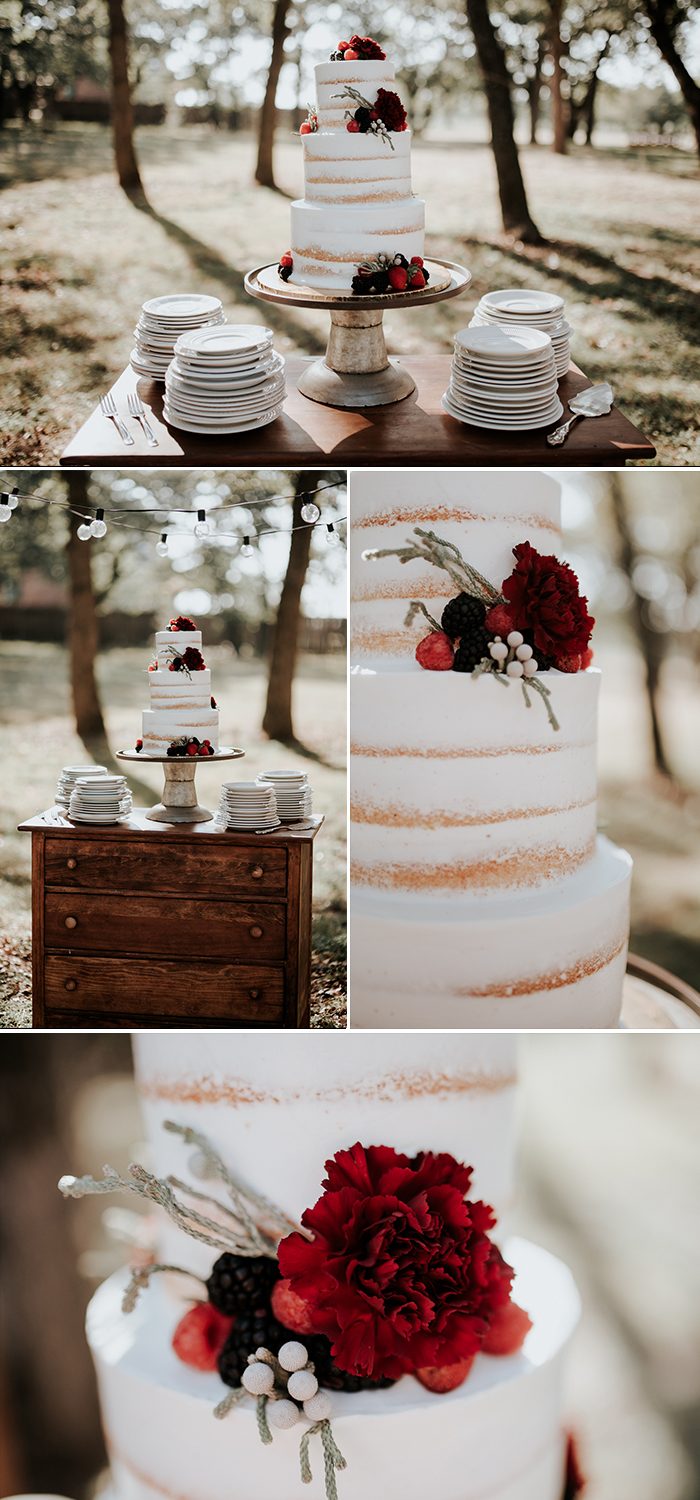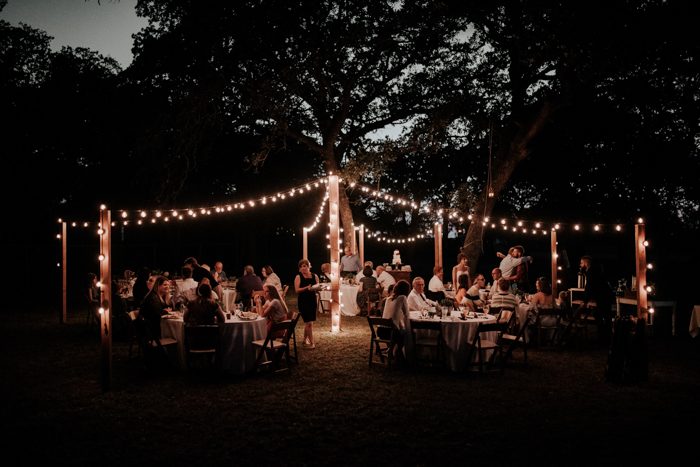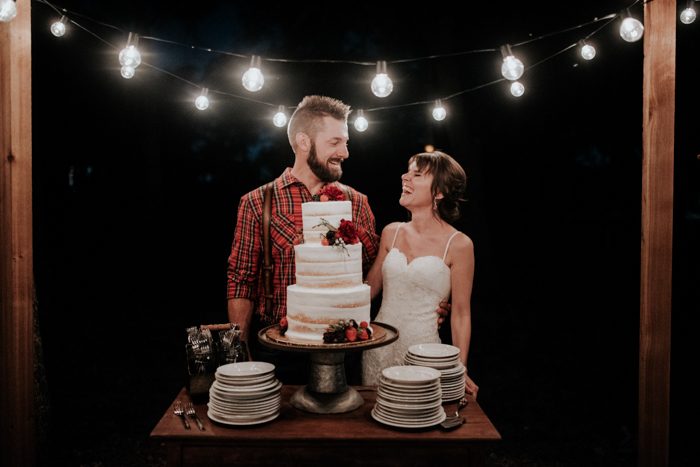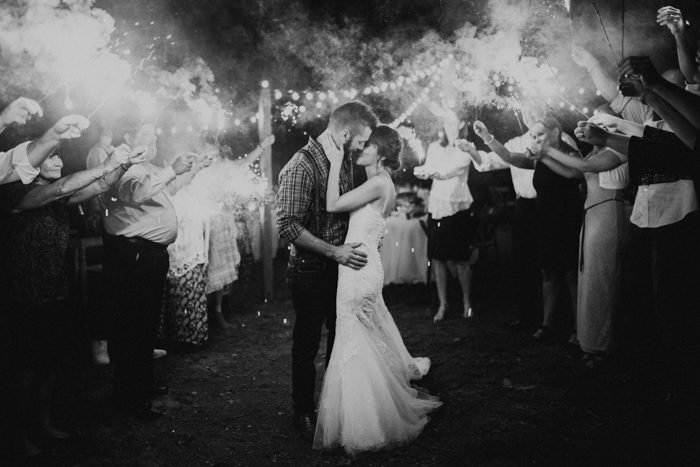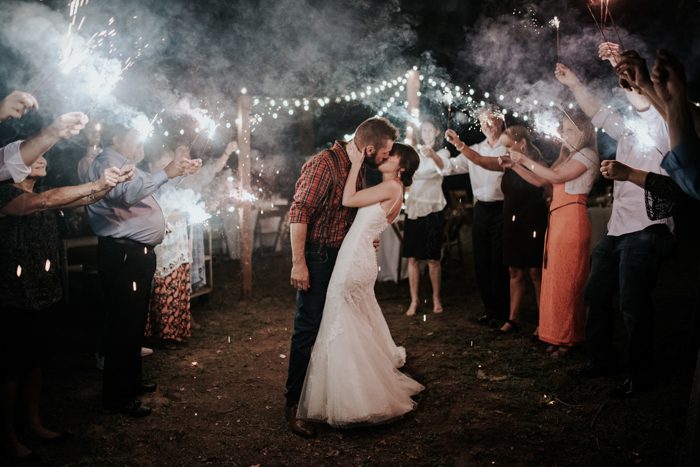 The biggest thank you to Junebug member Kristen Kaiser for sharing this sweet Fort Worth wedding with us! To see more of Kristen's work, check out how this Waterloo, Illinois farm wedding is the definition of lovely.