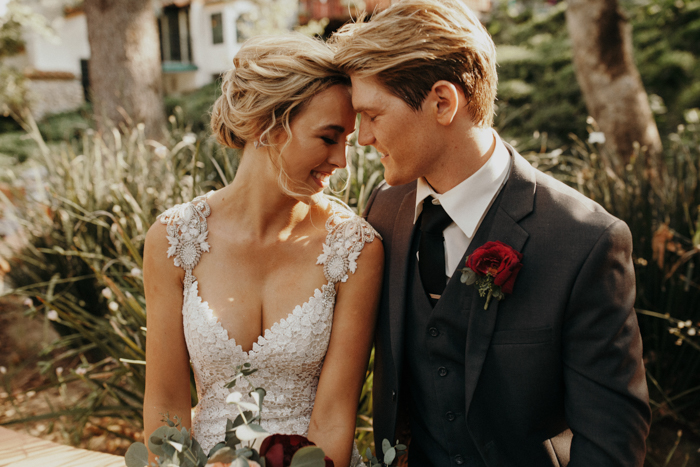 When travel-lovers Emily and Jessy decided to tie the knot at Rancho Las Lomas in California, they knew they wanted to be close to nature and have their wanderlust influence every element of the design. The result was an eclectic mix of organic textures, Moroccan accents, and an elegant color palette that highlighted and enhanced the European-meets-Mexican architecture of the venue! Using tons of lace, lanterns, and vintage furniture Crosby & Jon created a bohemian feel that was just as magical for the daytime ceremony as it was for the star-lit reception. Jordan Voth Photography melted our hearts with every image from this extra special California wedding!
The Couple:
Emily & Jessy
The Wedding:
Rancho Las Lomas, Silverado, California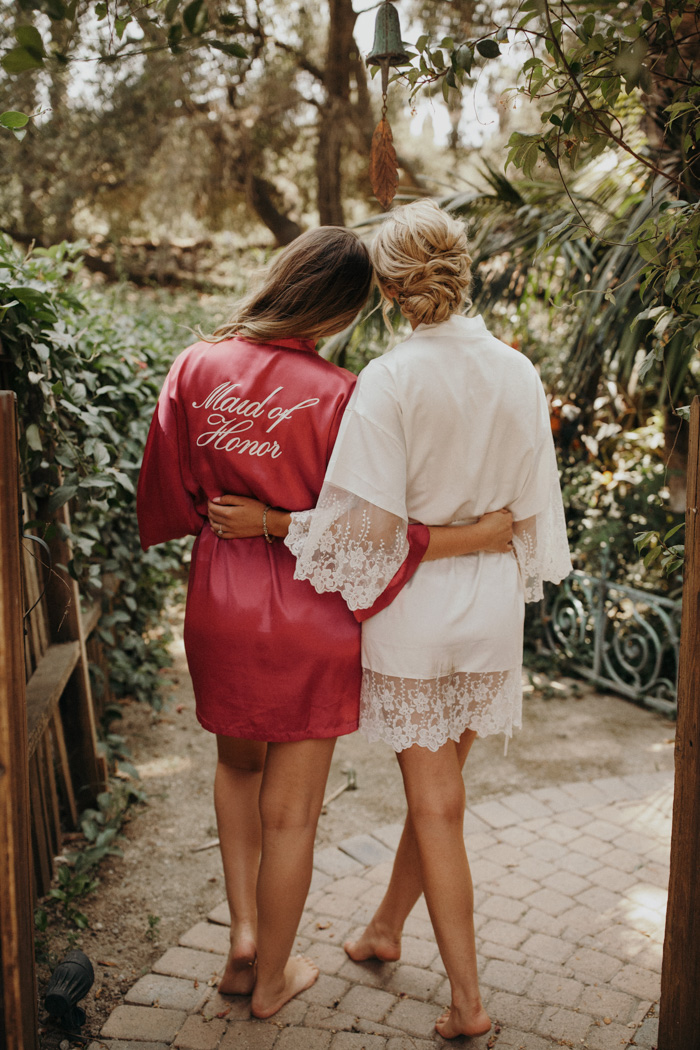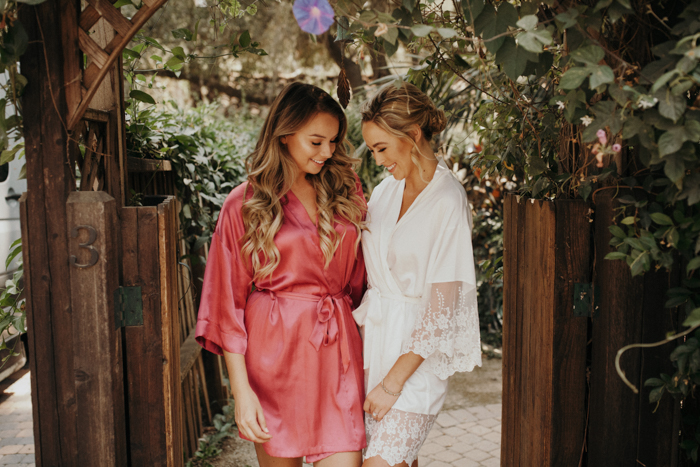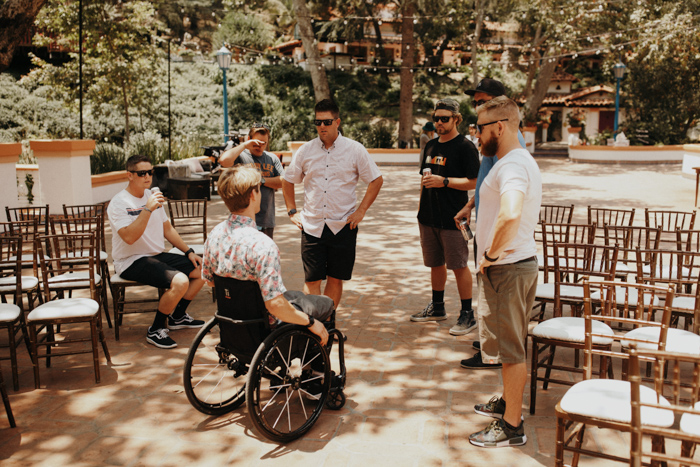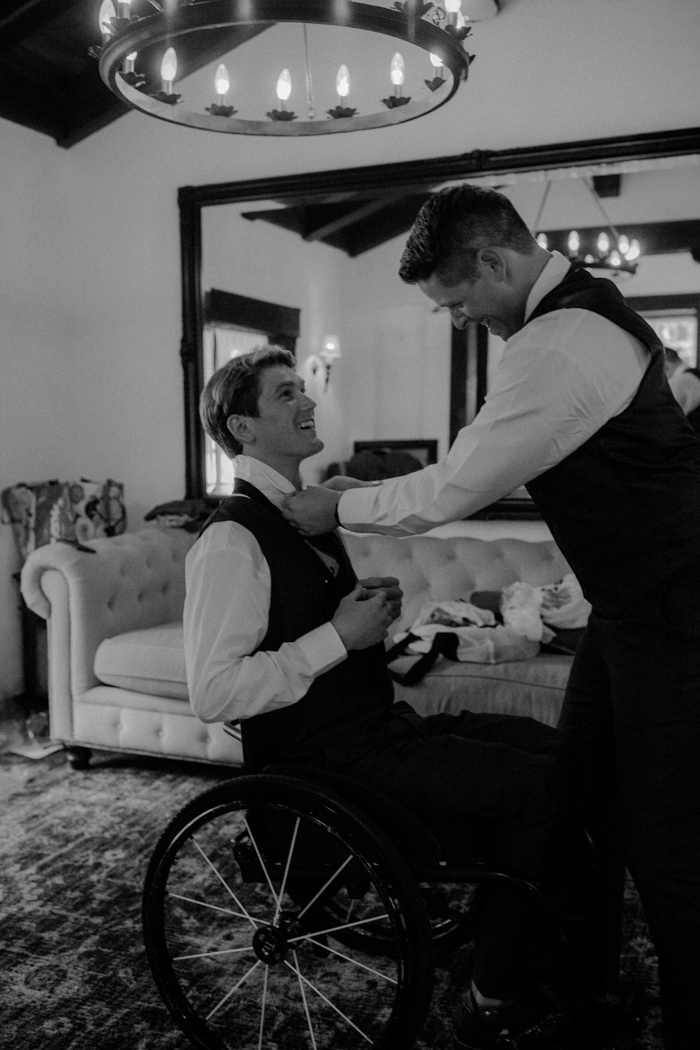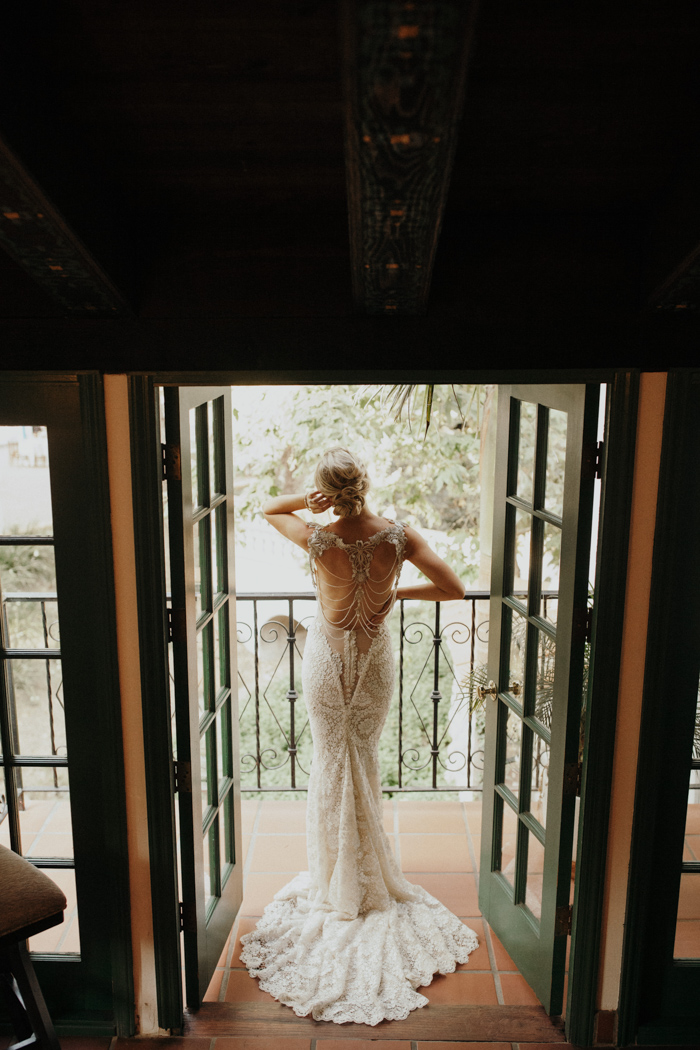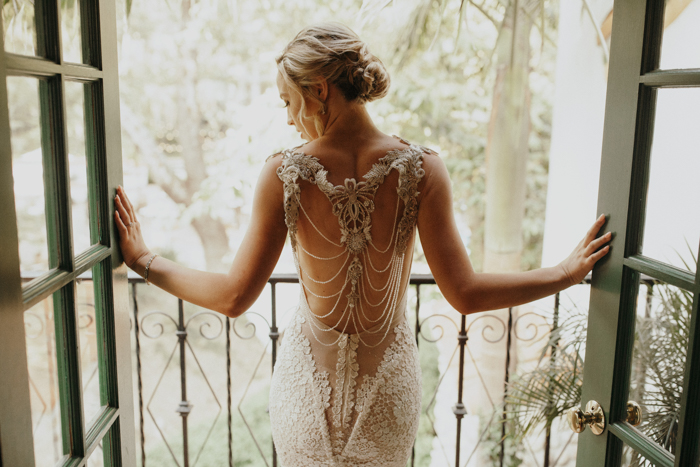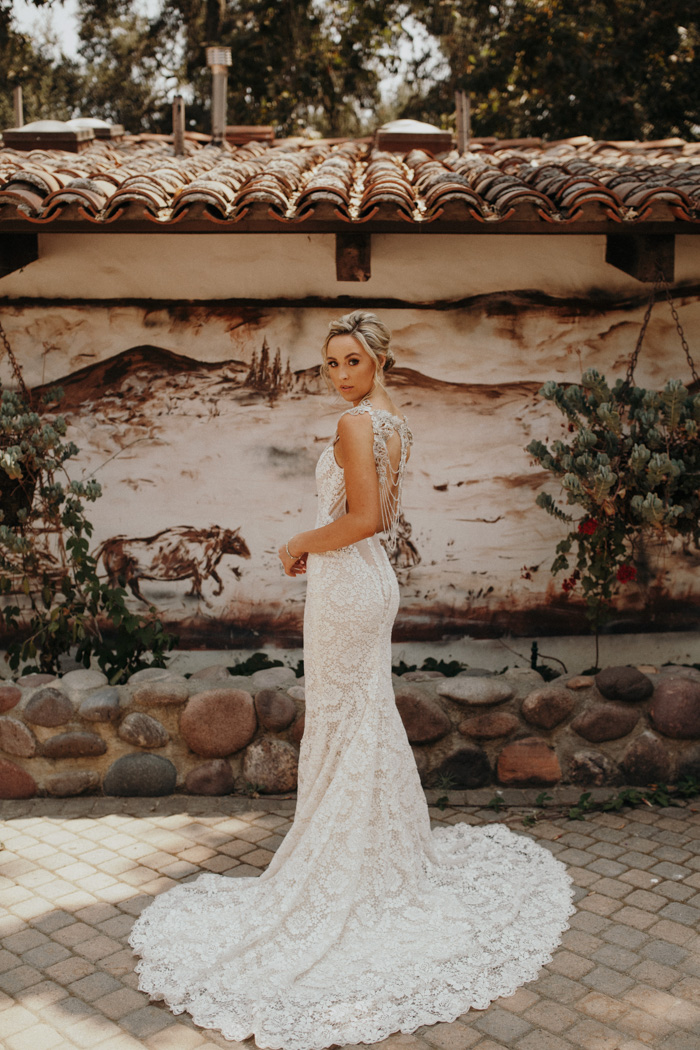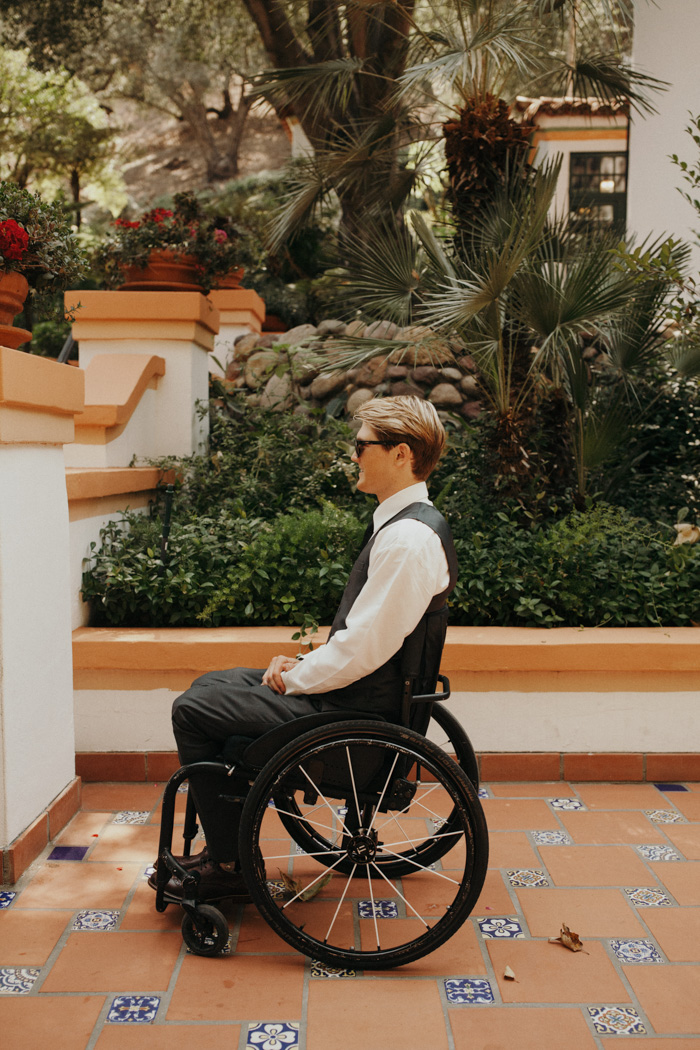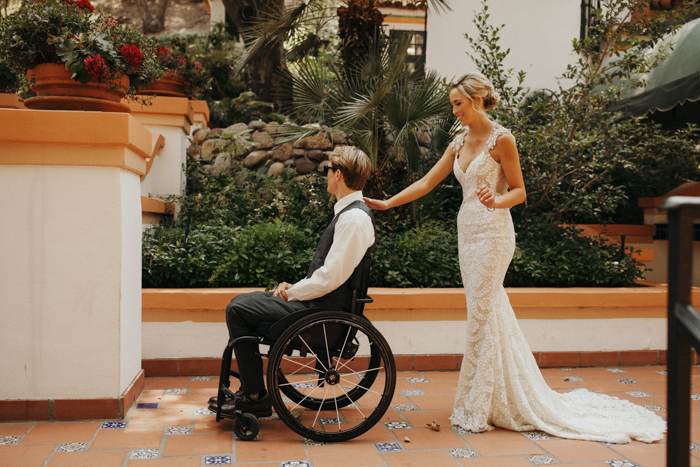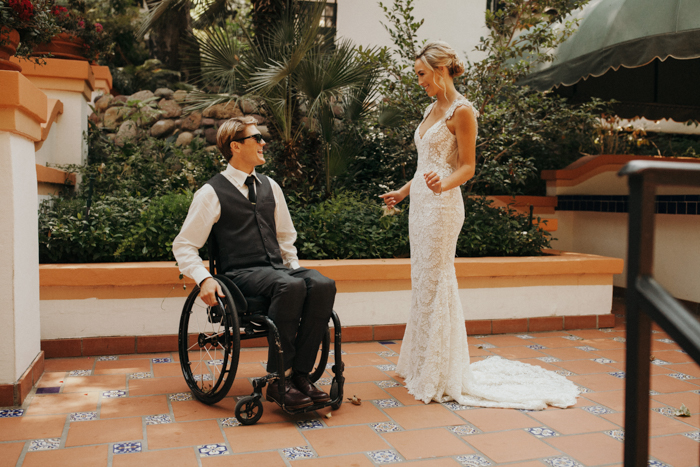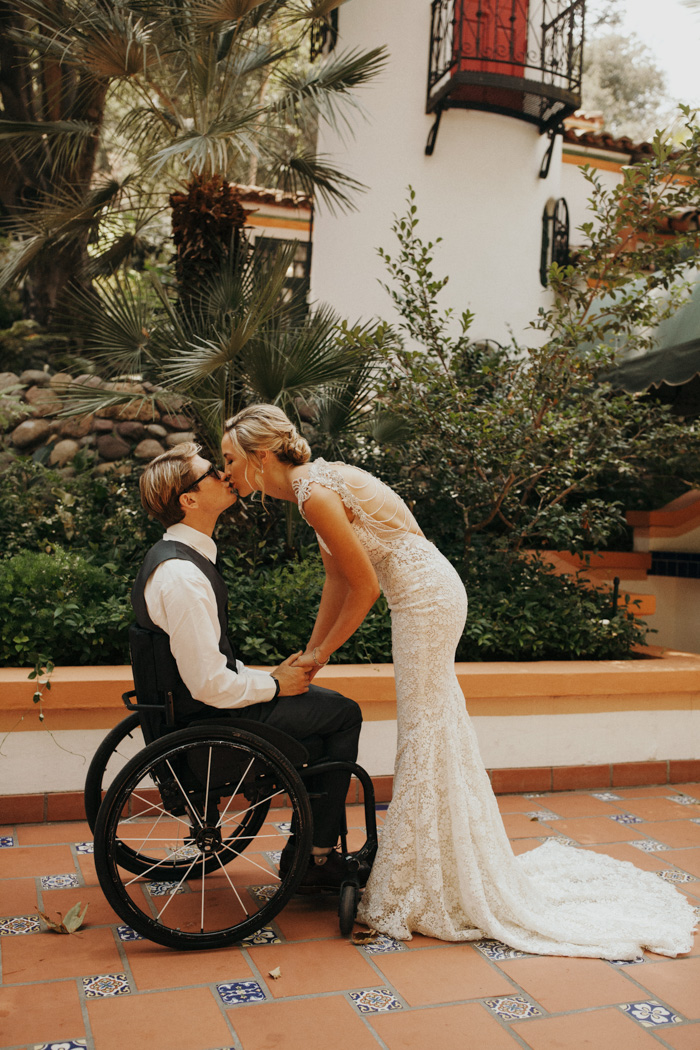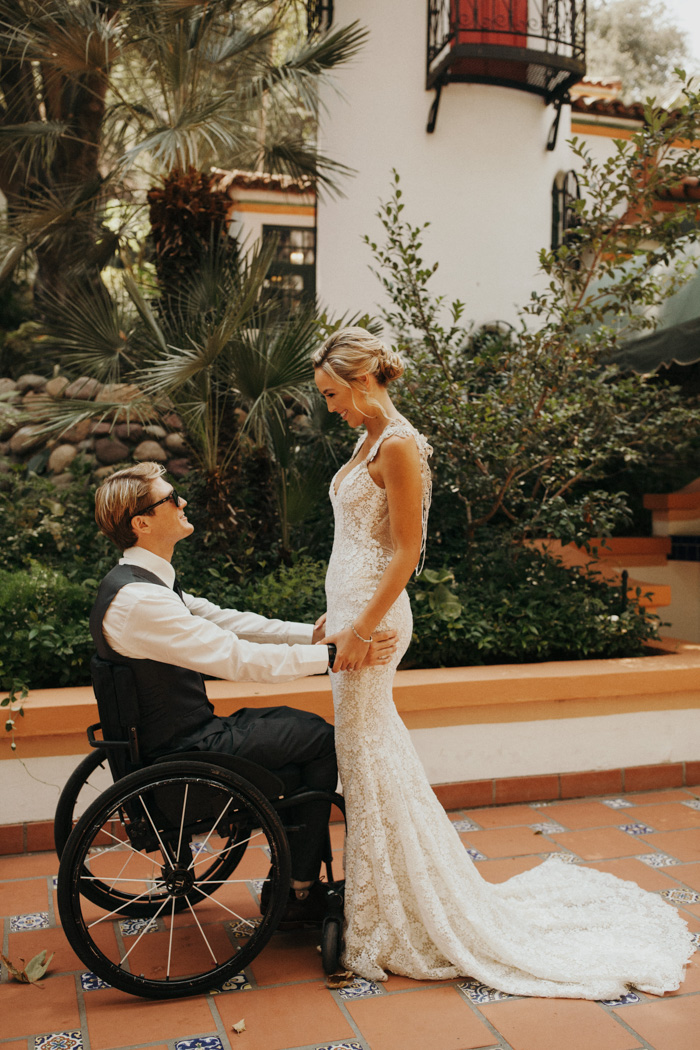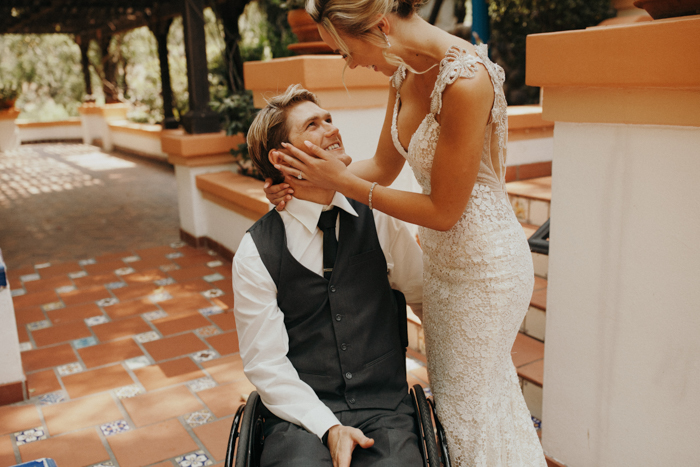 We chose our wedding venue Rancho Las Lomas because it completely fit the wedding style we were going for, and it was handicap accessible for Jessy. We wanted a venue that was completely outside for the ceremony and reception, so we could exchange our vows under the sun, and dance the night away under the starlight. We also wanted a venue that was tucked away and peaceful, somewhere you couldn't hear any cars honking or anything to take away from all the little moments. Our venue was also an animal sanctuary so we had Zebras in the background and all kinds of animals people could walk around and see.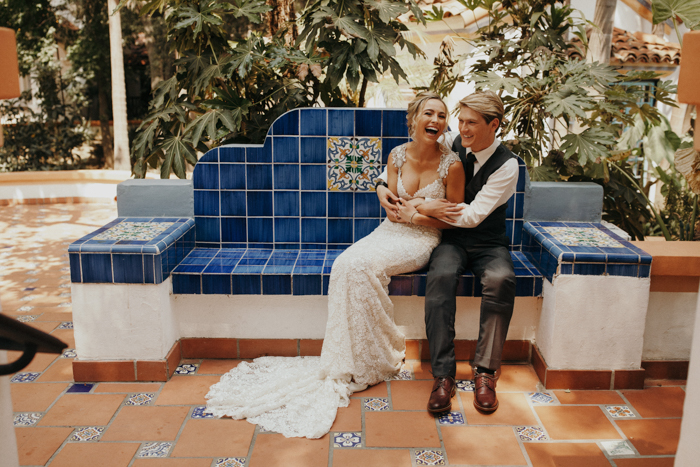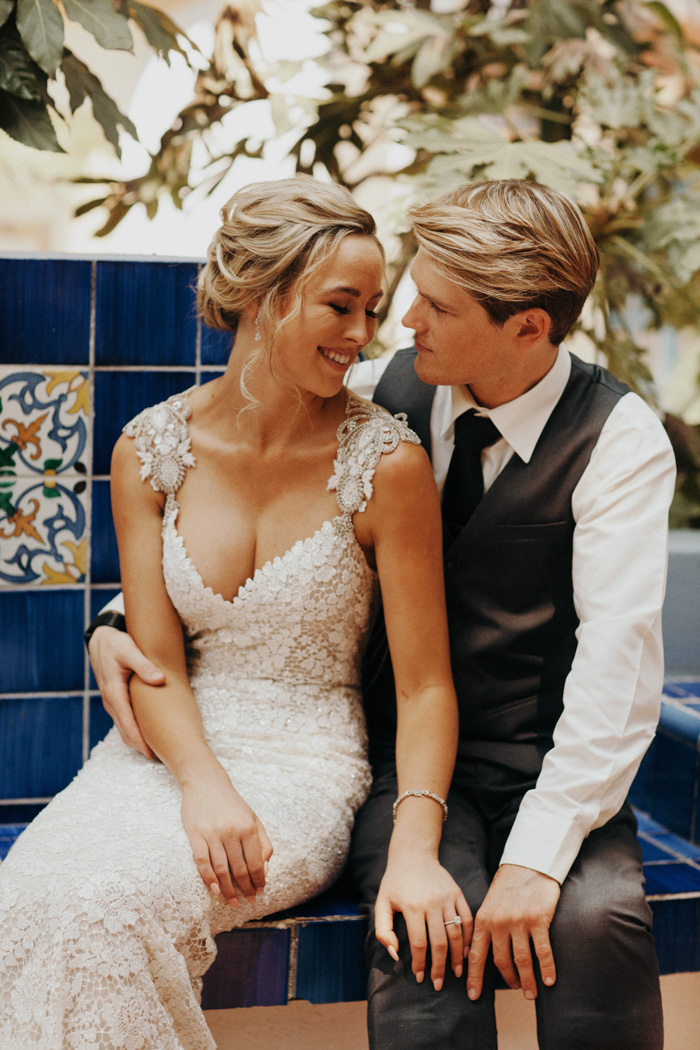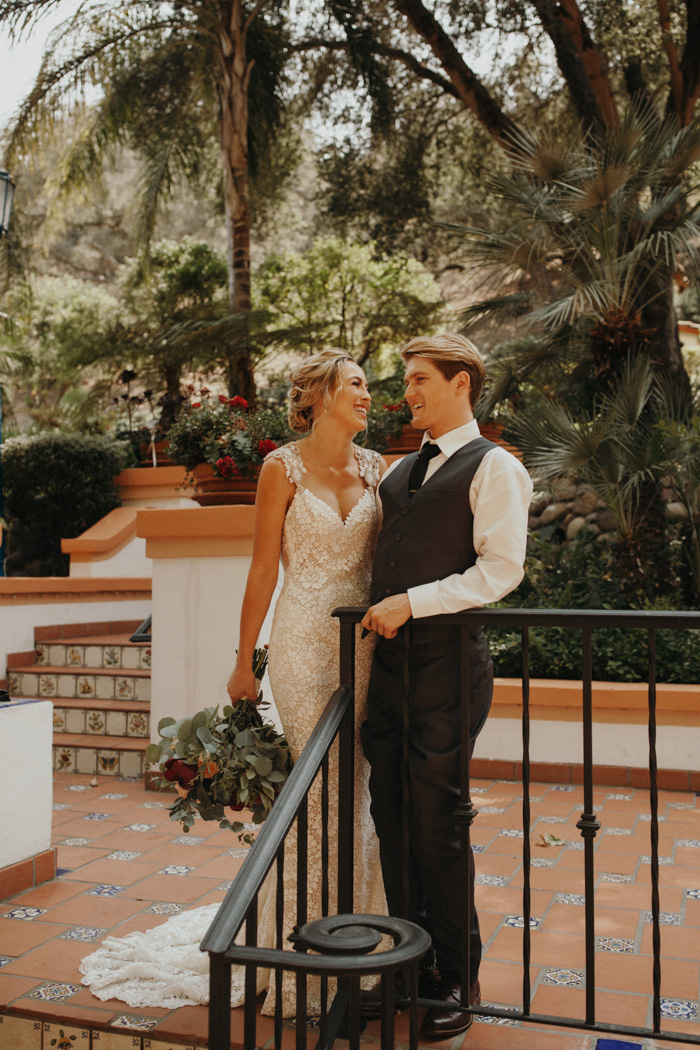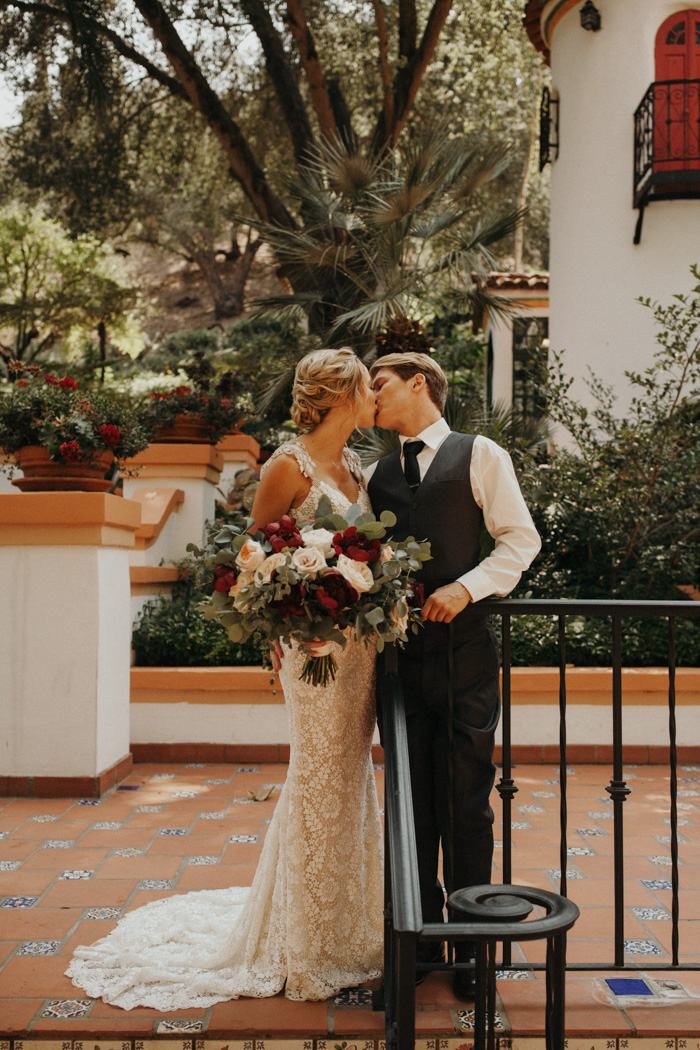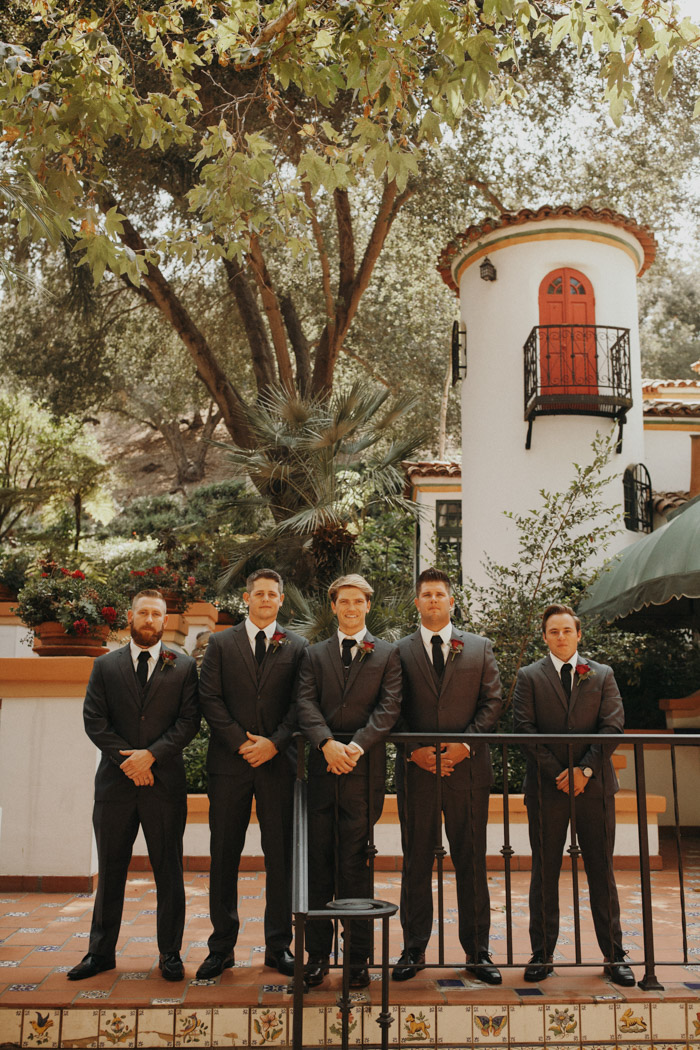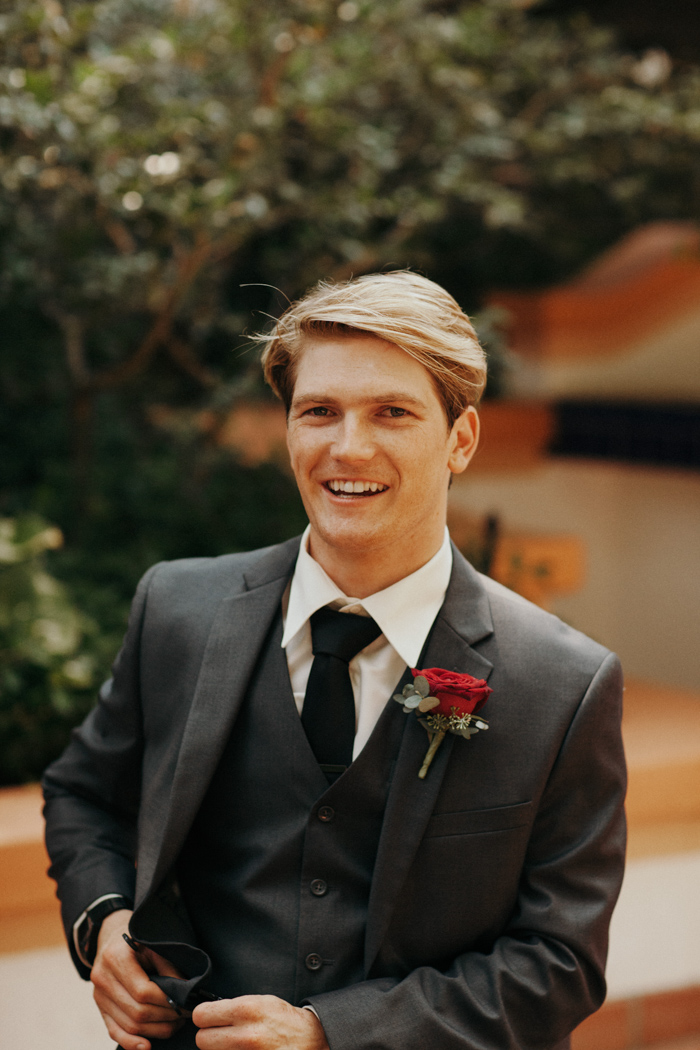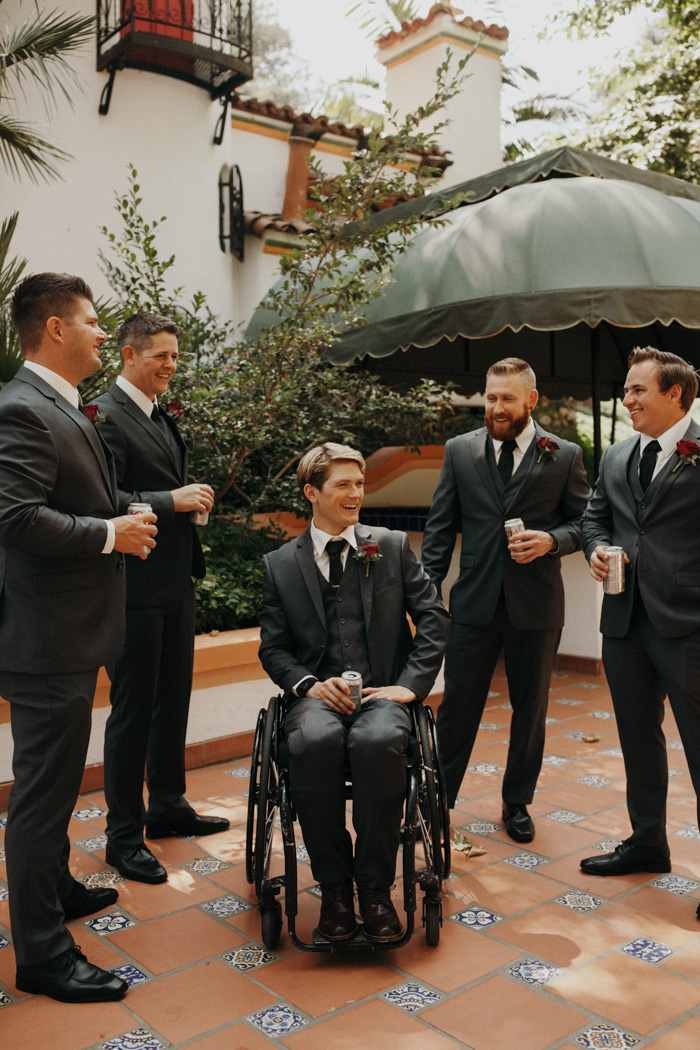 Our wedding vibe took a long while to finally figure out. My wedding designers and I called it "traveling bohemian gypsy" when we finally figured it out! Jessy and I both love traveling so we knew we wanted to incorporate that into the vibe of our wedding. I personally loved bohemian and Moroccan styles, so we ended up doing an eclectic mix of everything!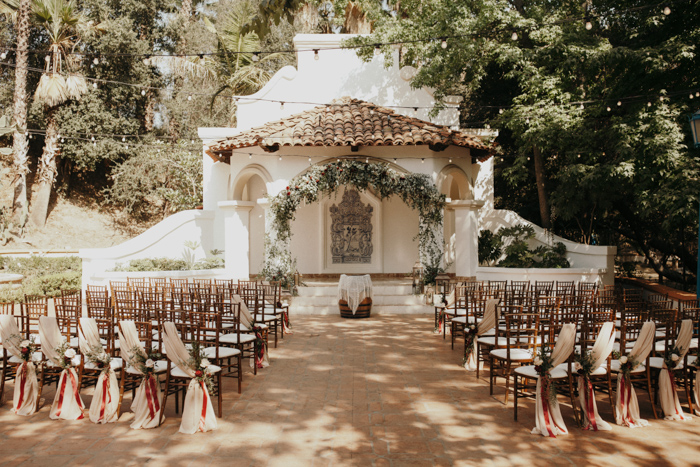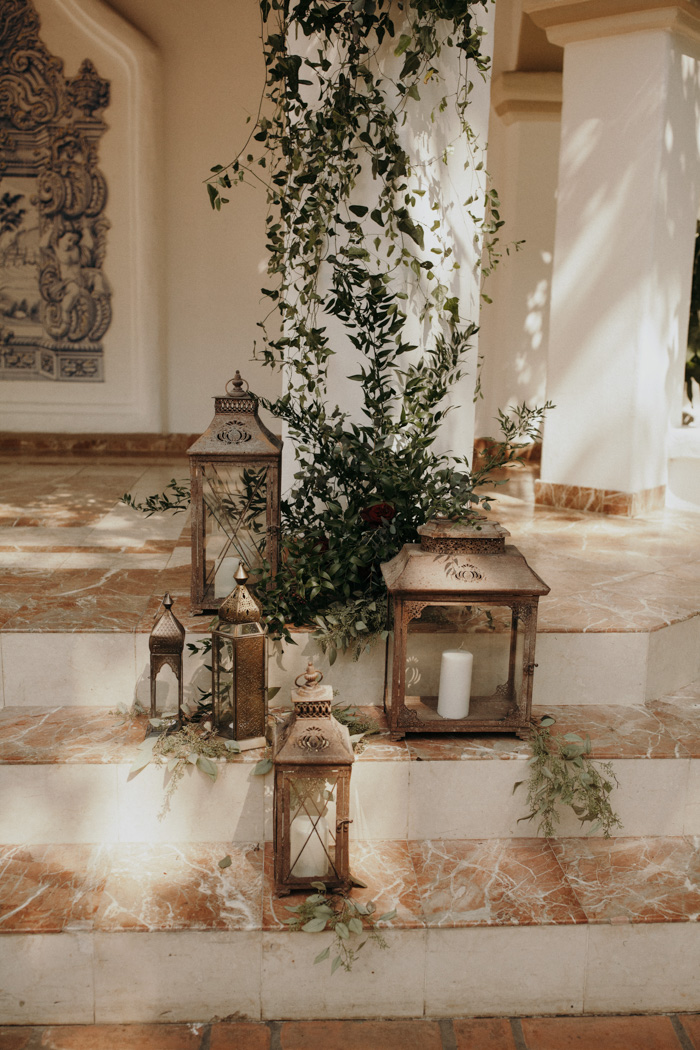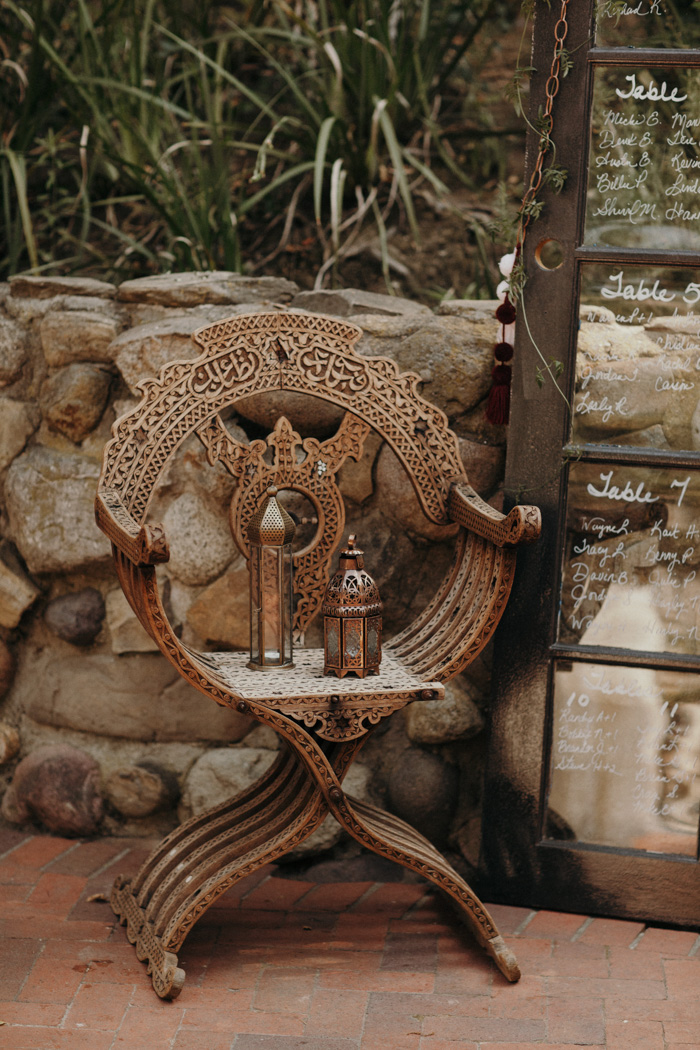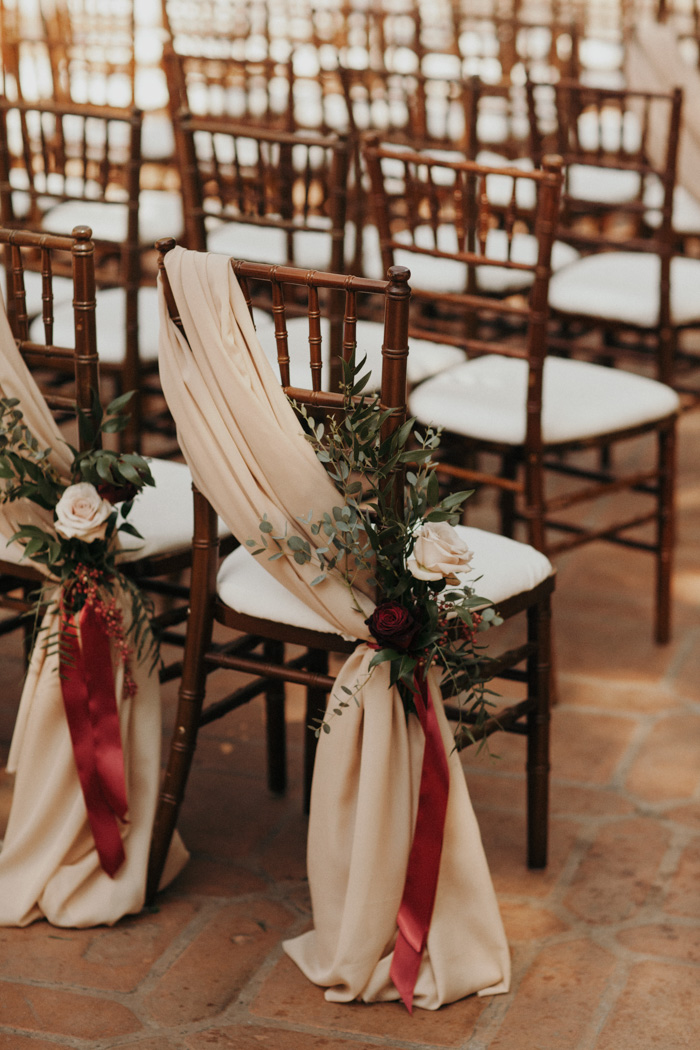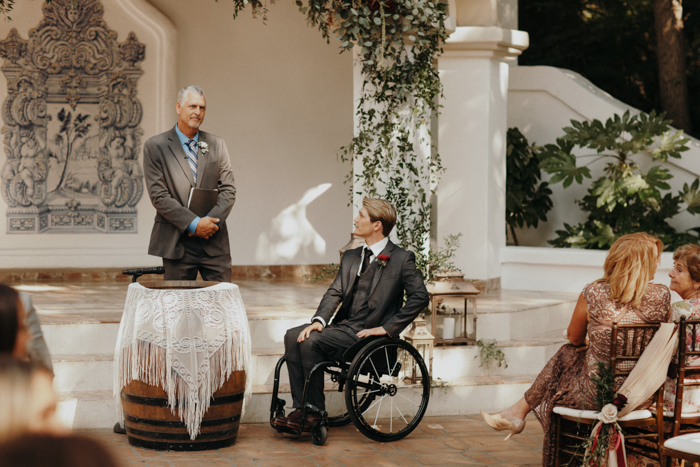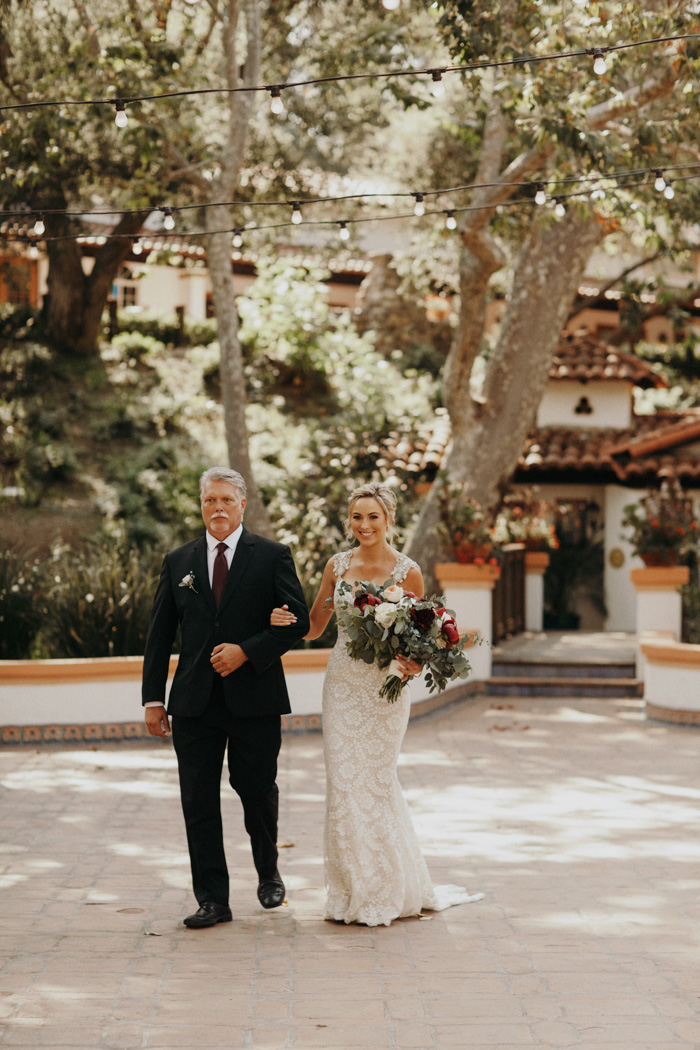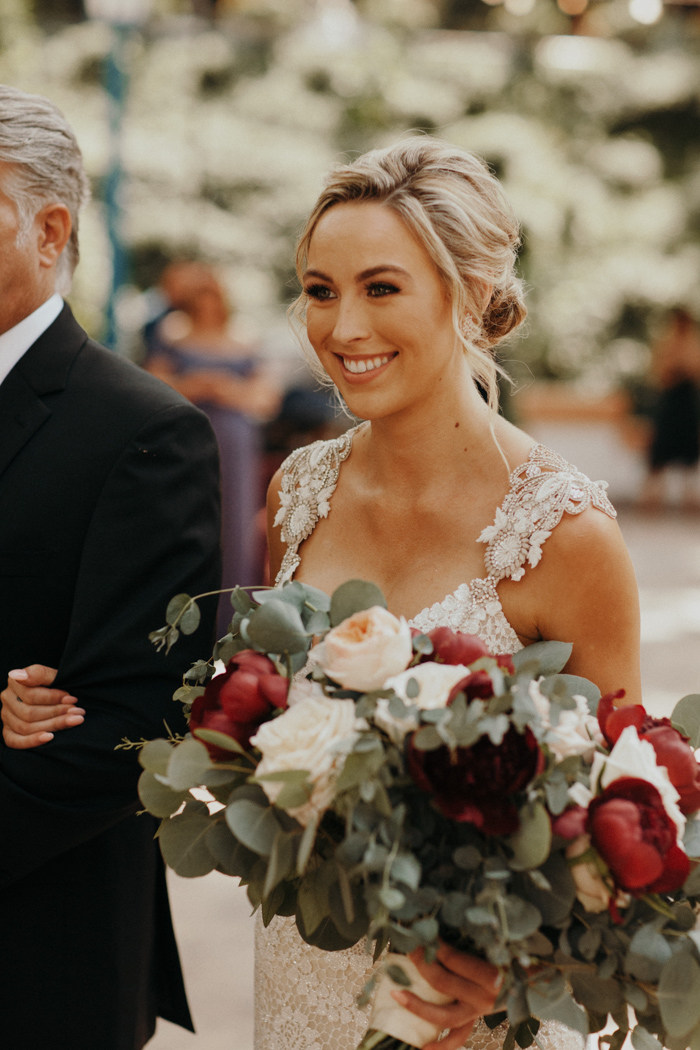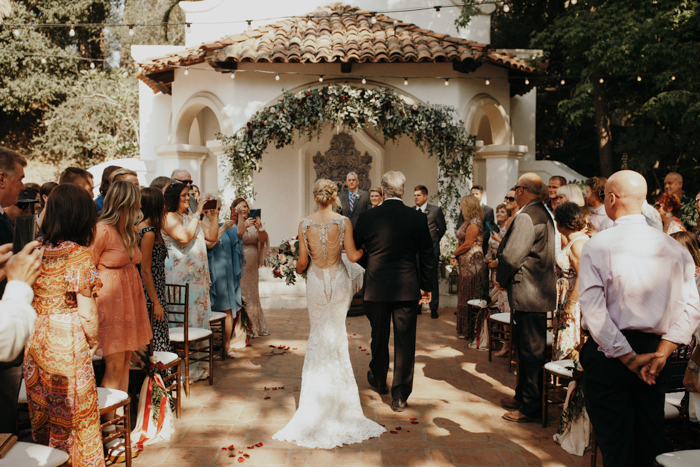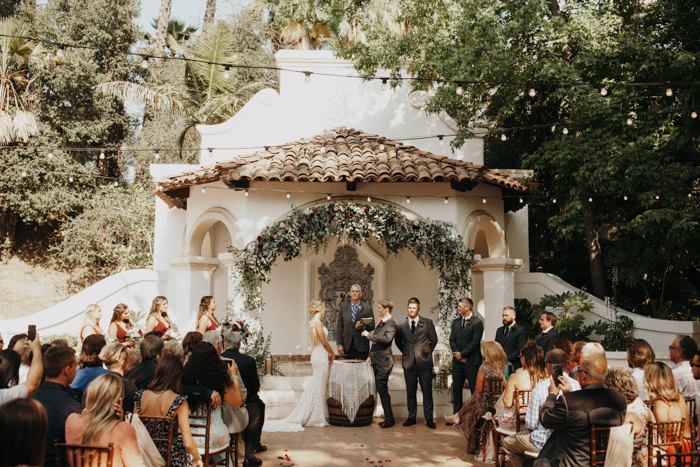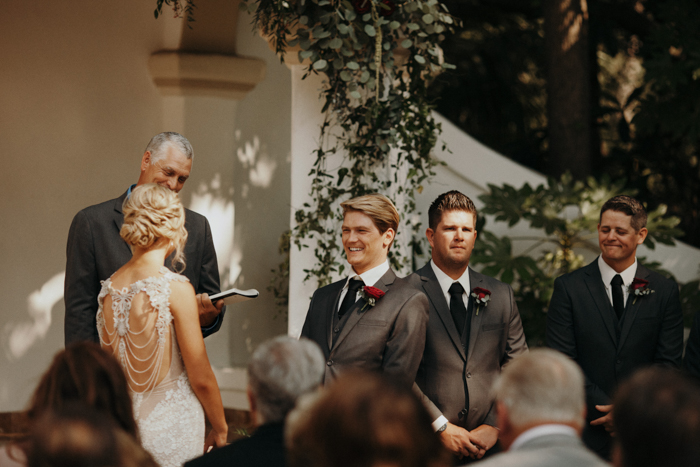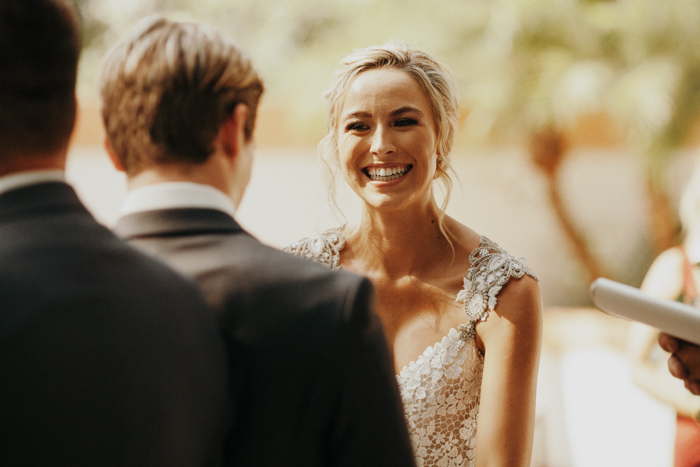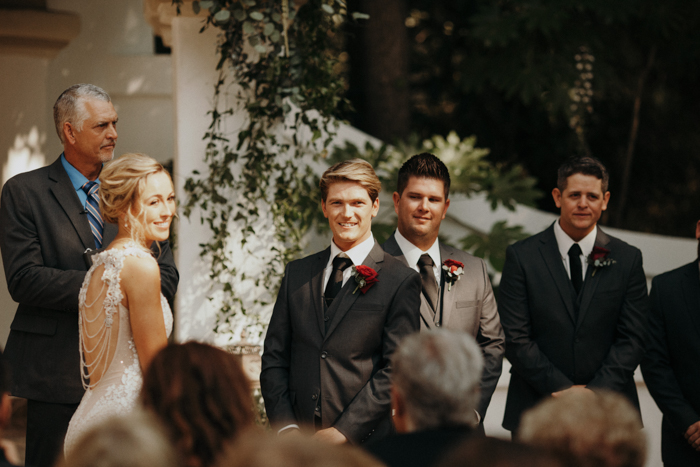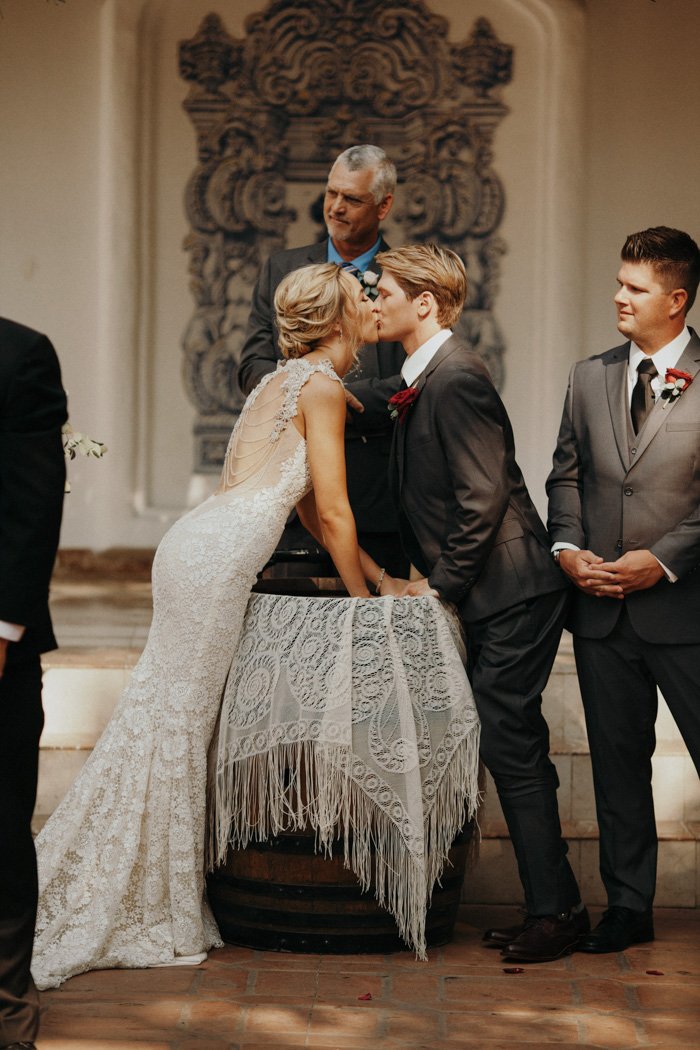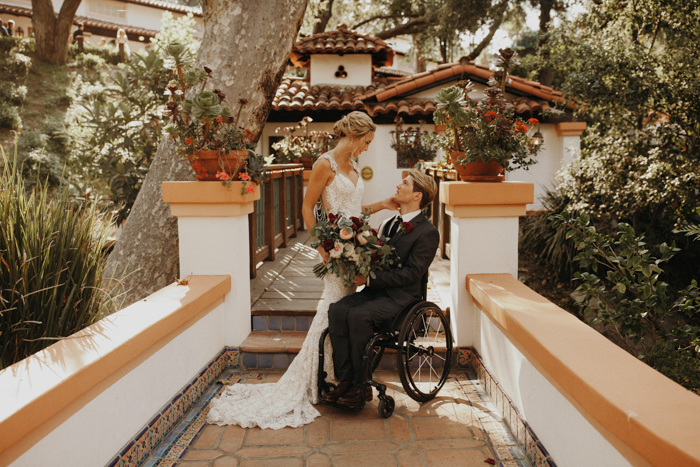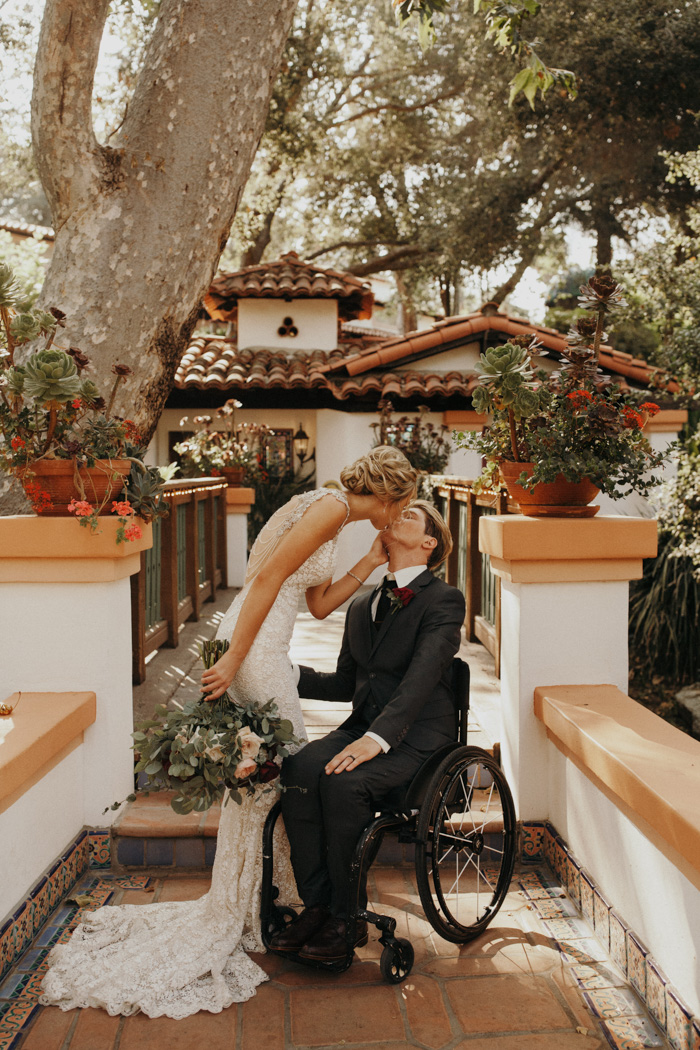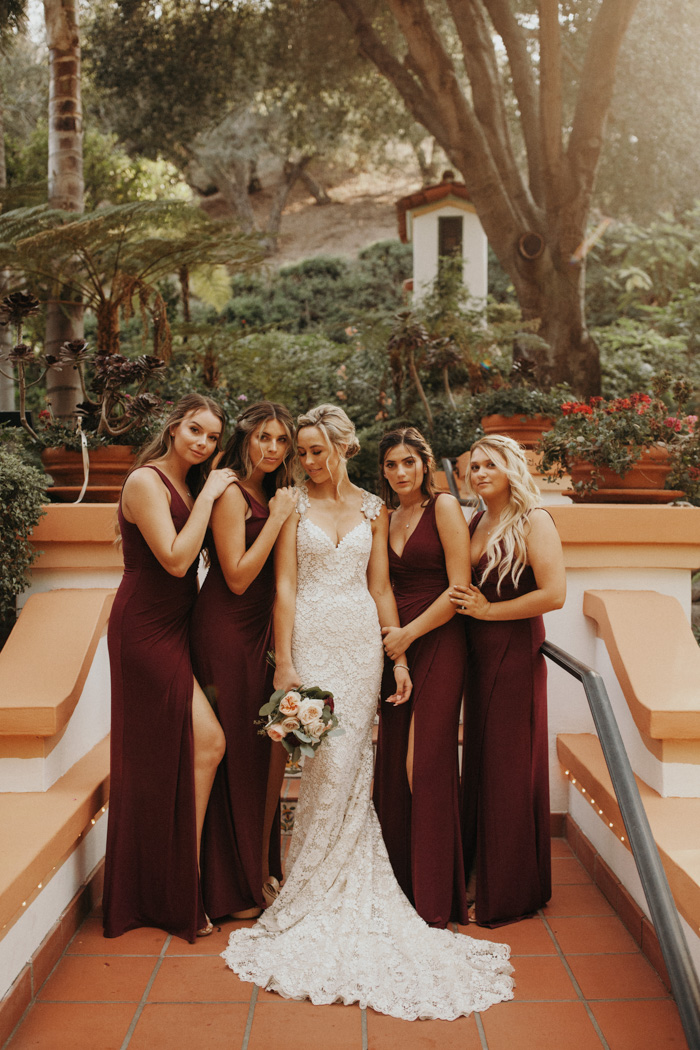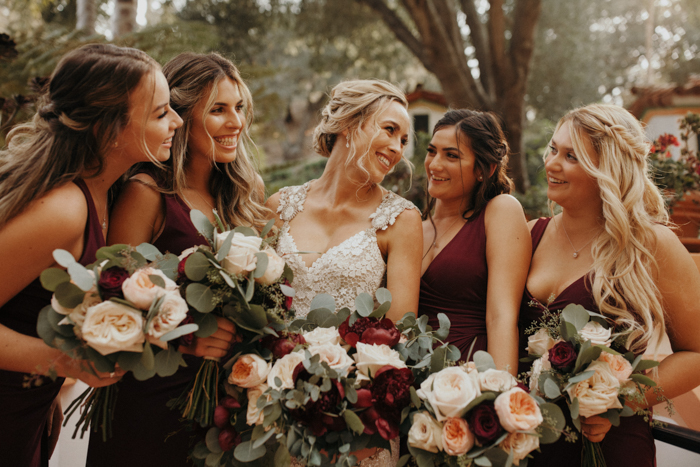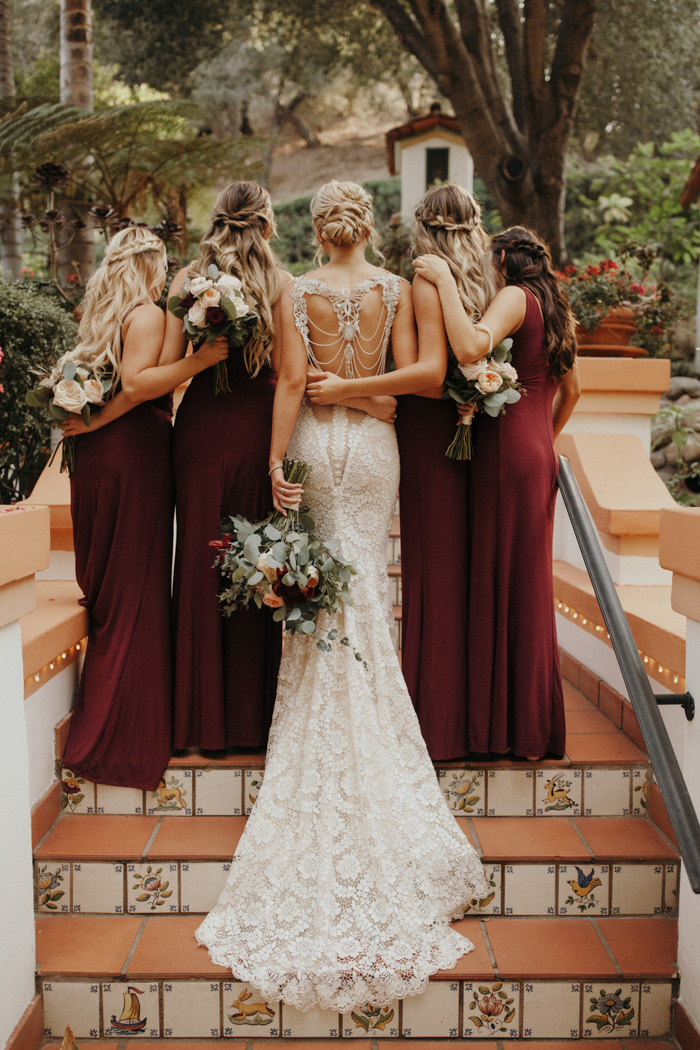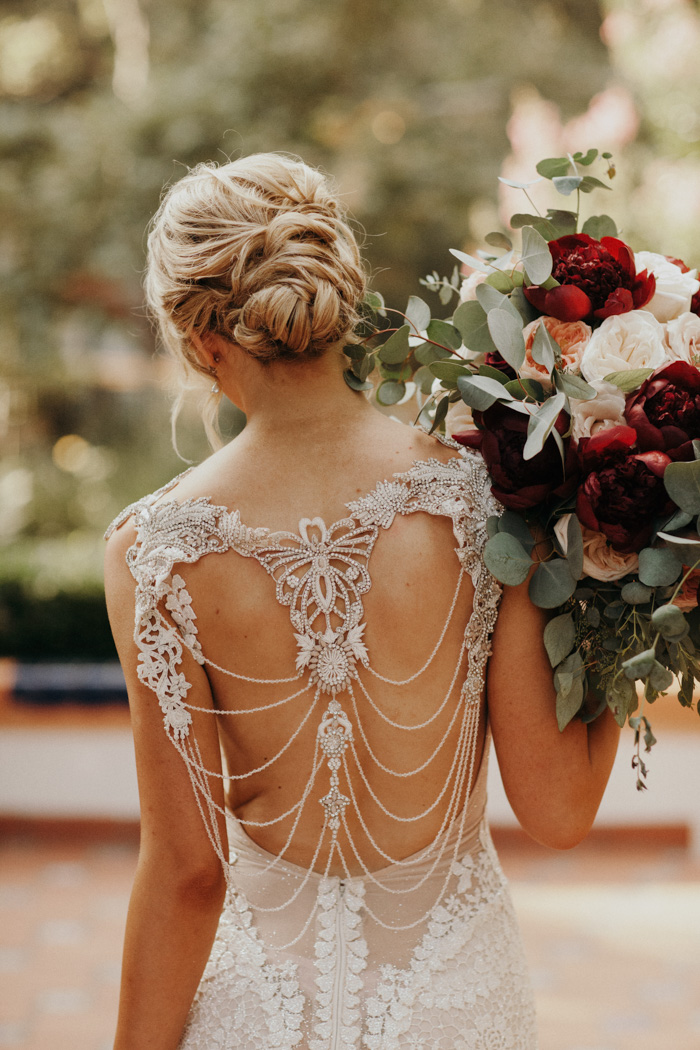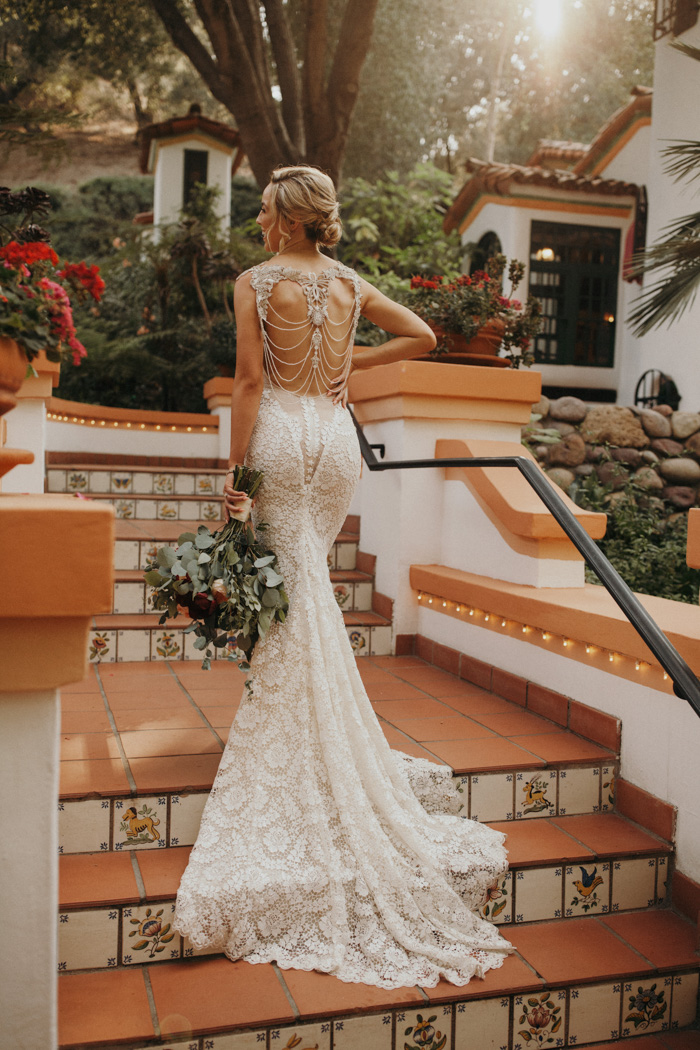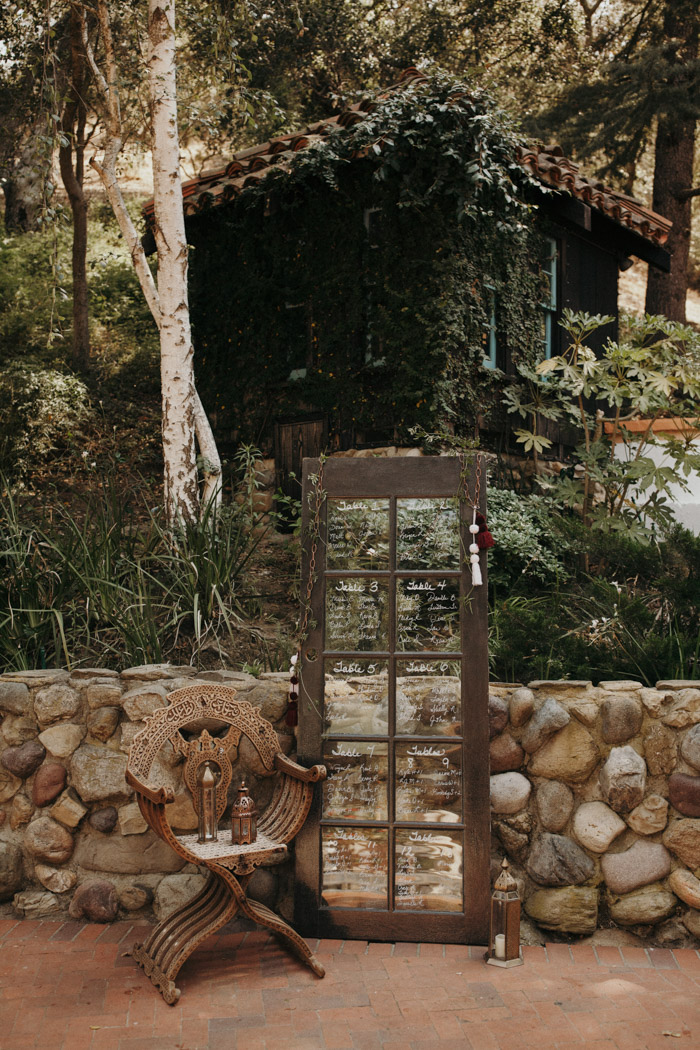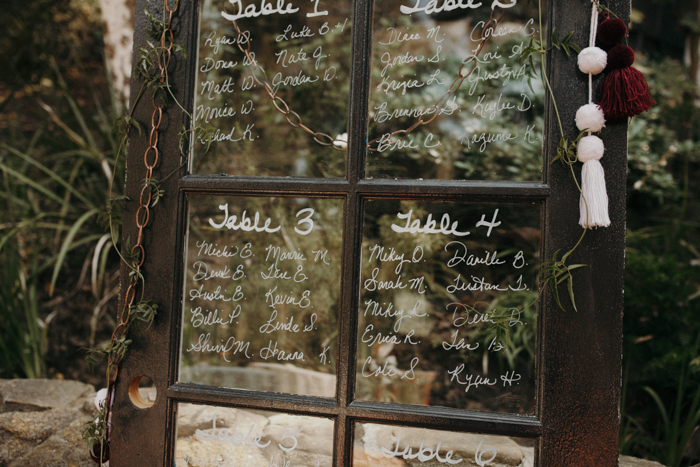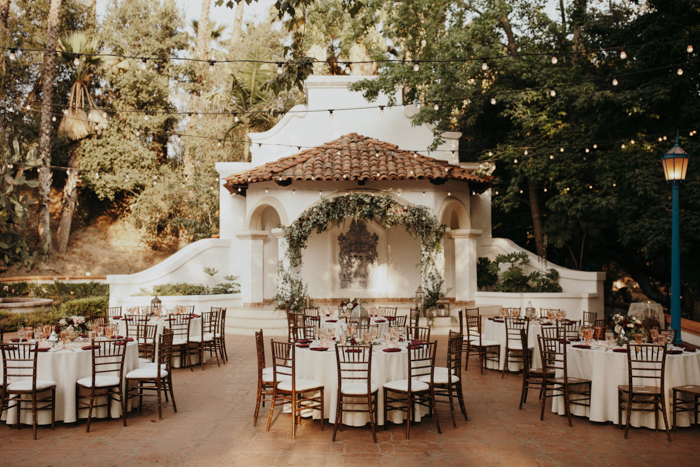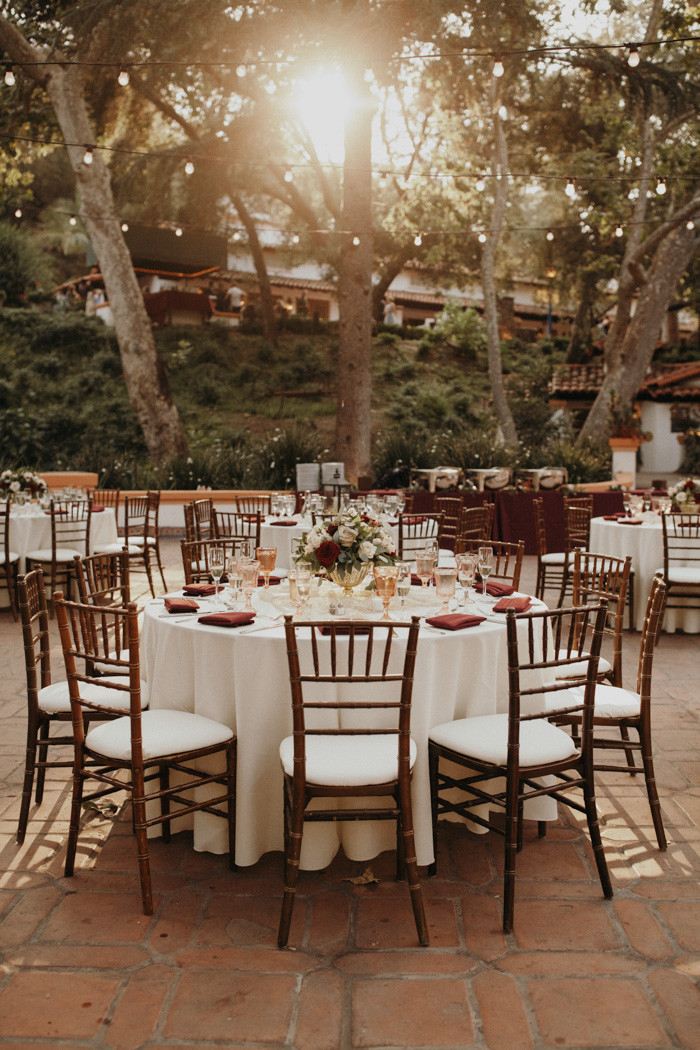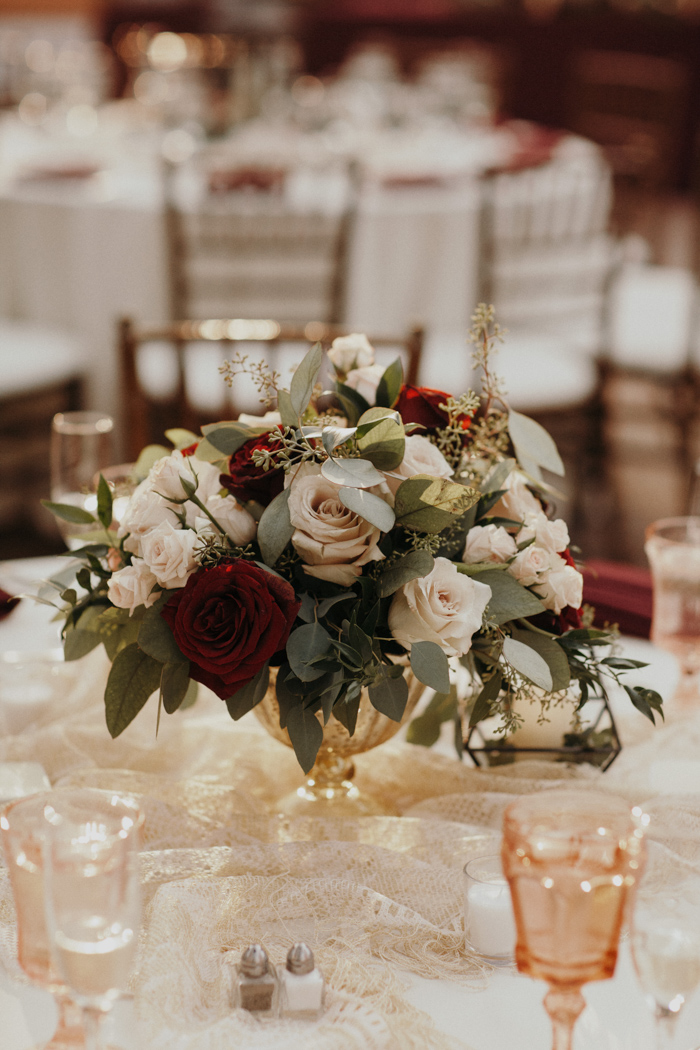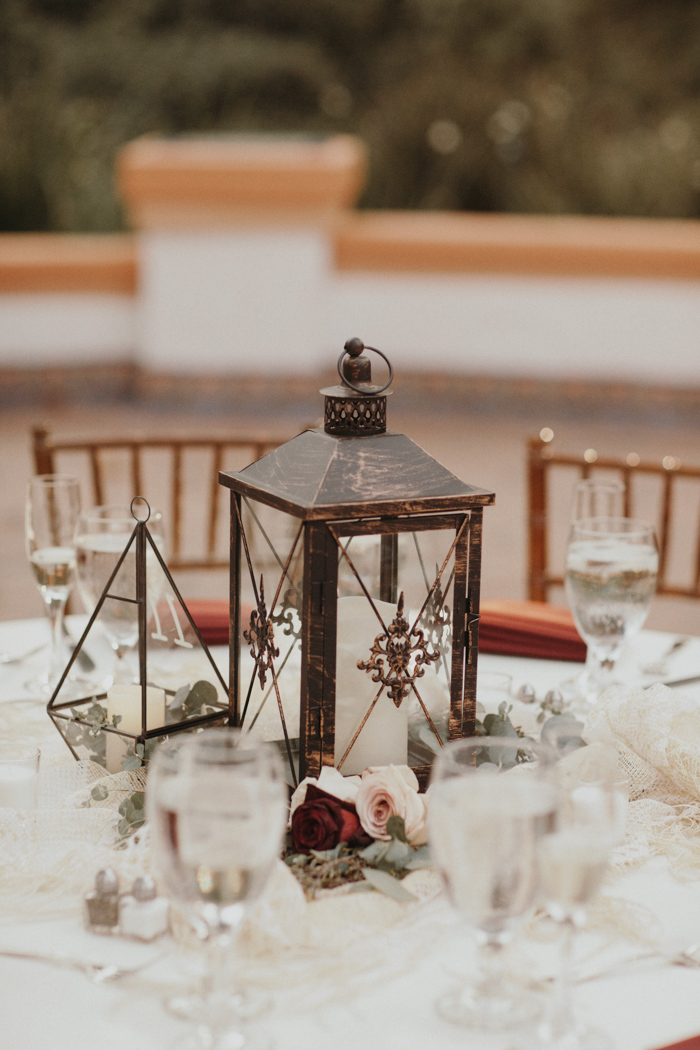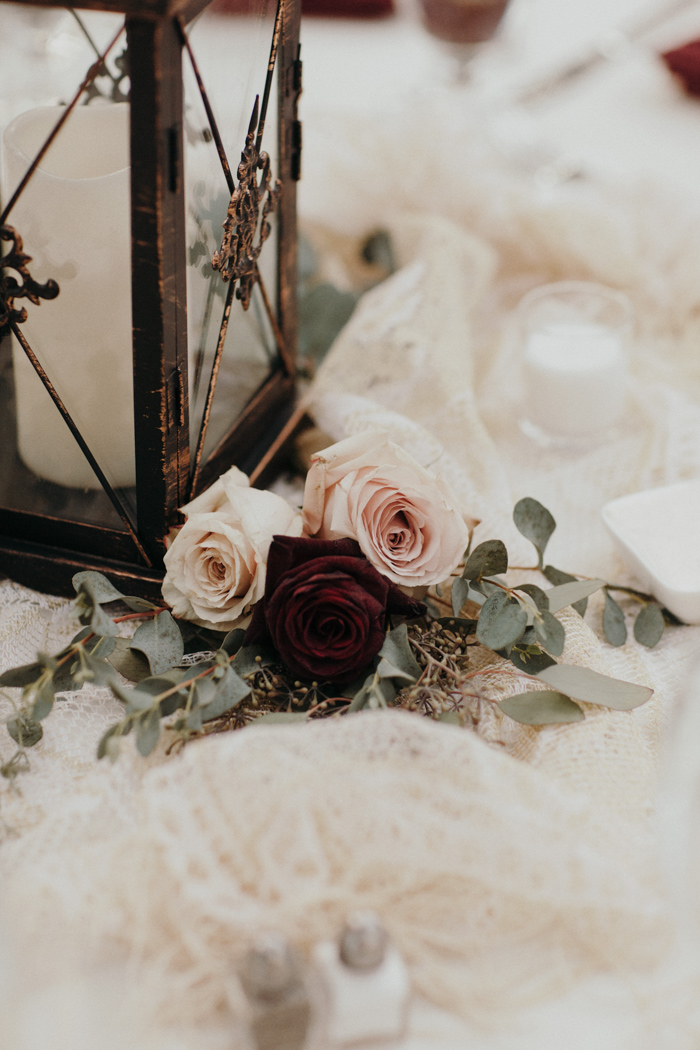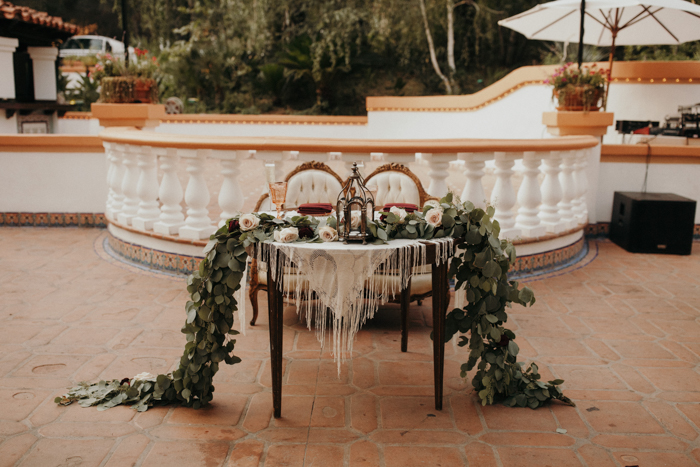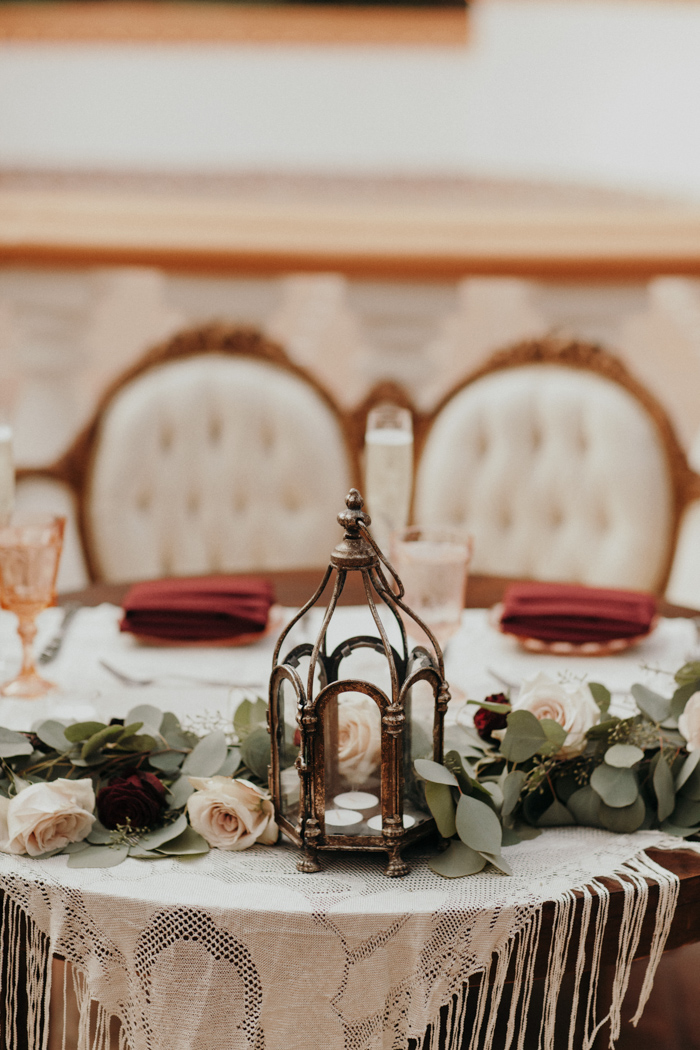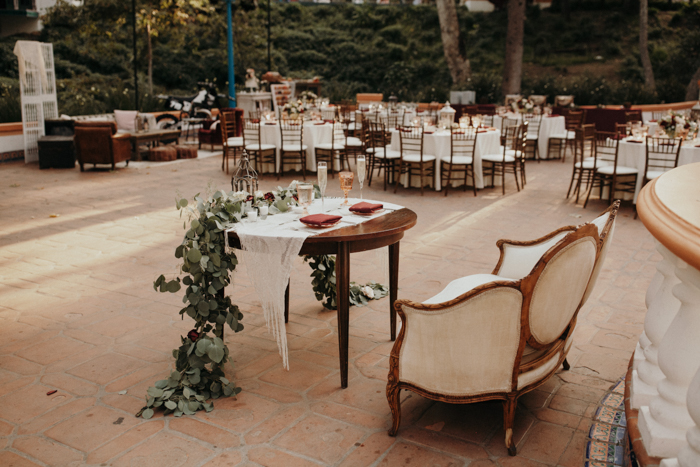 My husband was rebuilding a bike for years that came out his birth year, a Honda 125. As the wedding was coming around the corner he had almost finished the bike and so we decided to put the bike up for display and he had plastic done for the bike with our wedding date (715) put on the bike with our wedding colors which turned out to be one of our favorite parts of the wedding.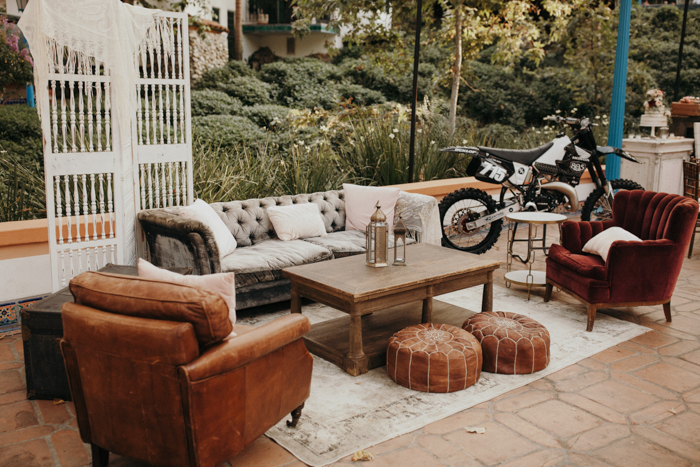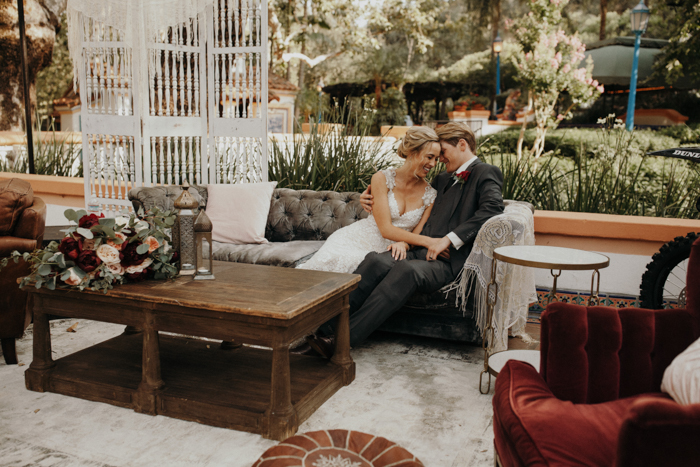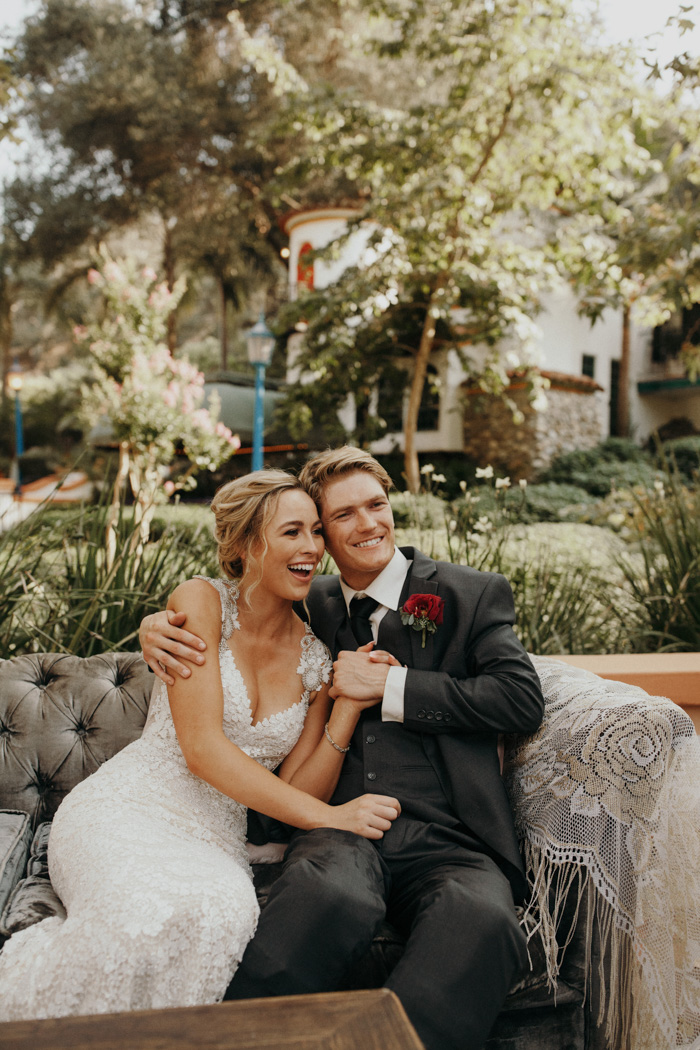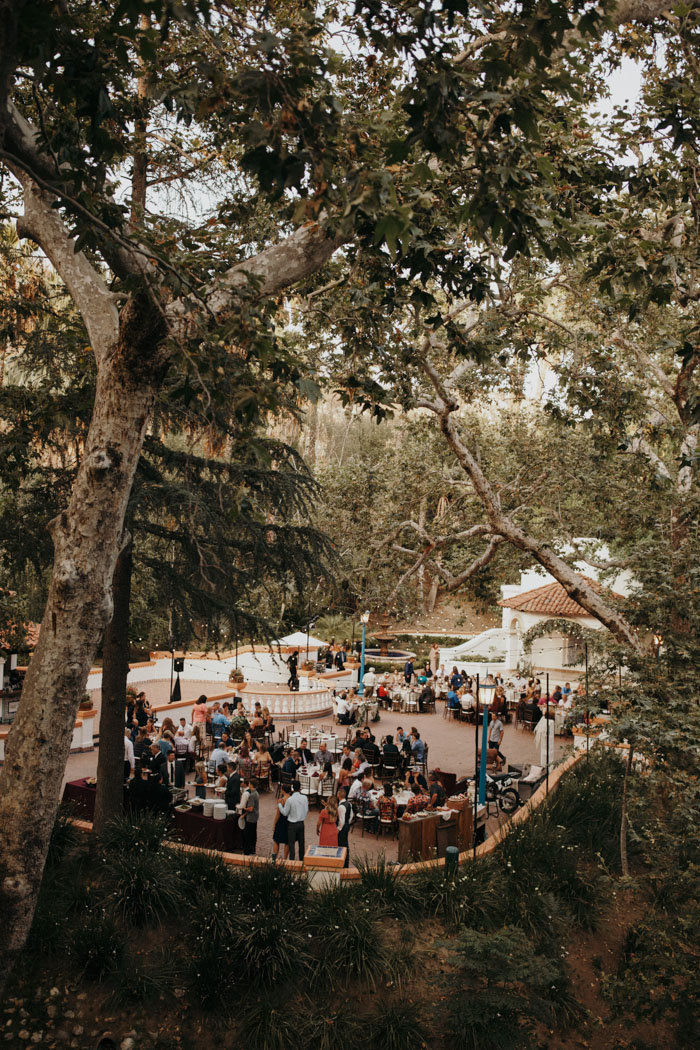 We both think the most memorable part of the day was sitting down at our sweetheart table after saying our vows, with the sun going down and the string lights turning on underneath the palm trees and just looking around at everyone who came out for our special day and just feeling so loved and whole after such a whirlwind of a day.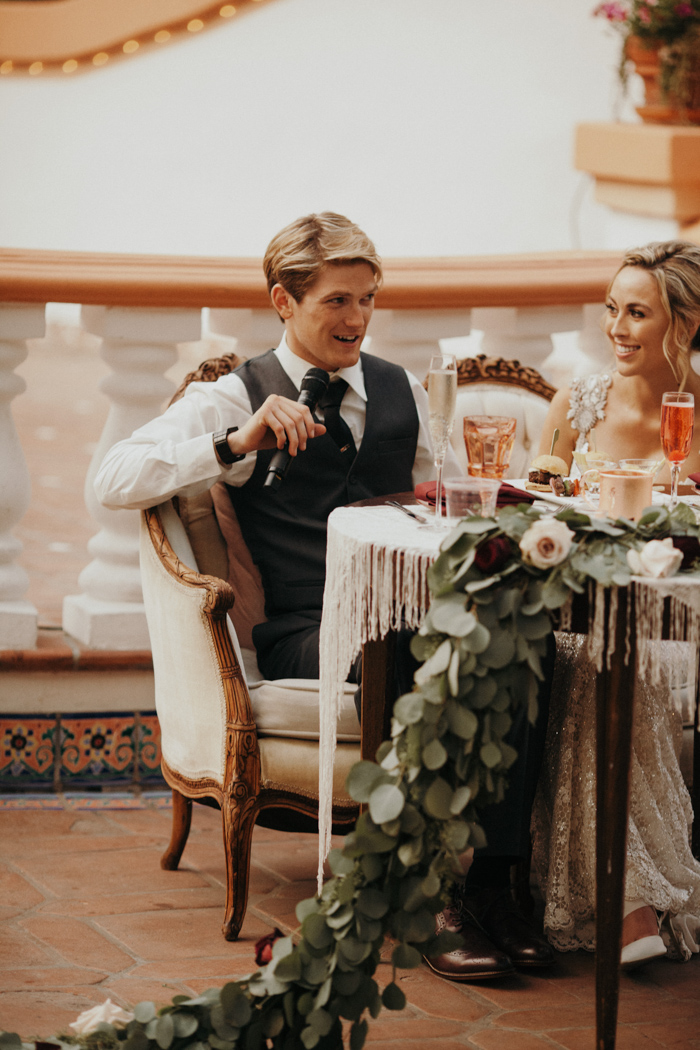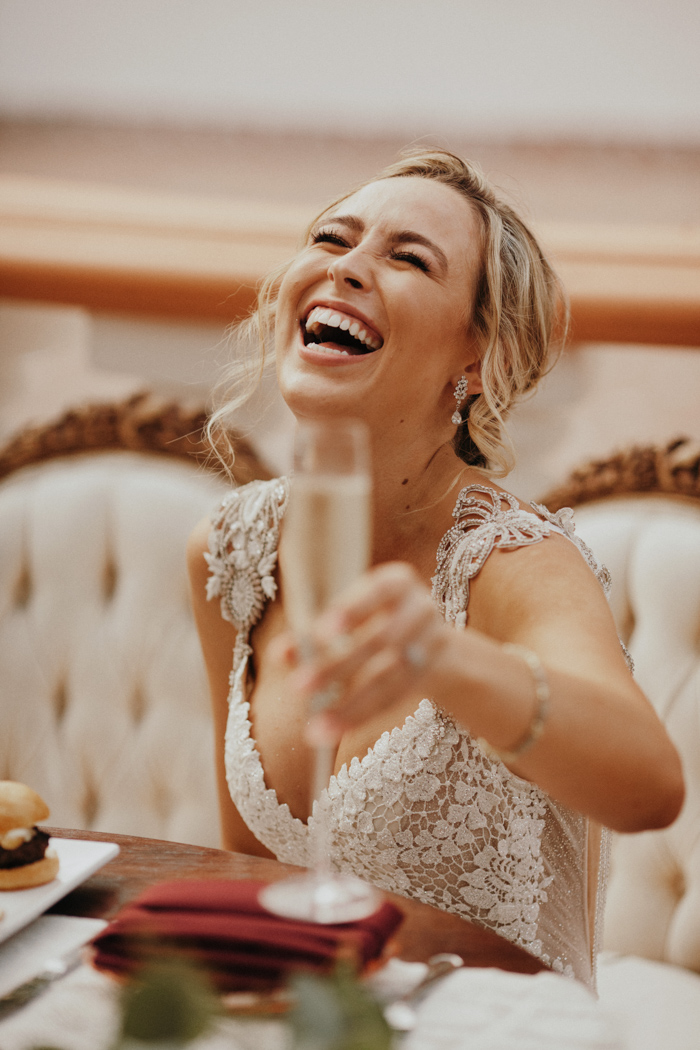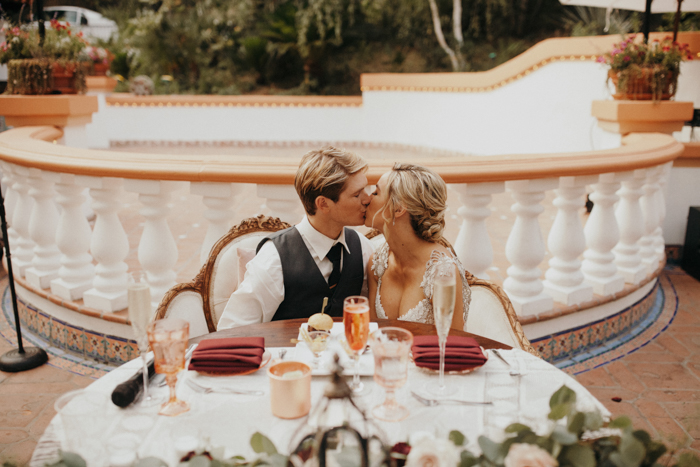 Our best advice is to plan ahead and have fun with it! It's so easy to feel stressed out when planning, so take your time, plan ahead, and don't take things too seriously. At the end of the day, there will be so much going on and it will all fly by so quickly that there's really no need to stress about the details.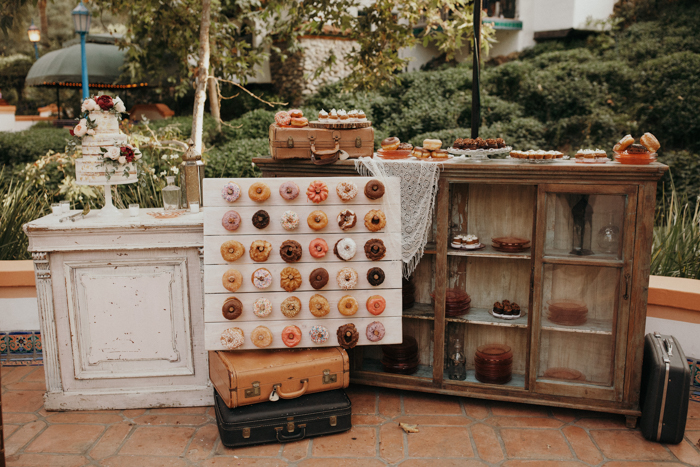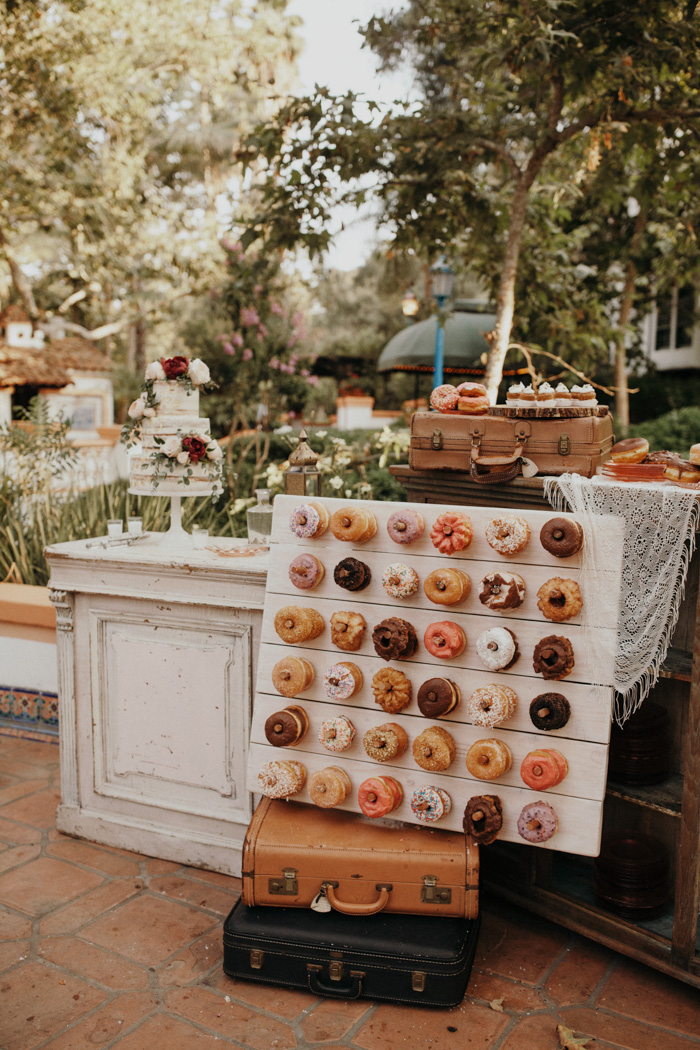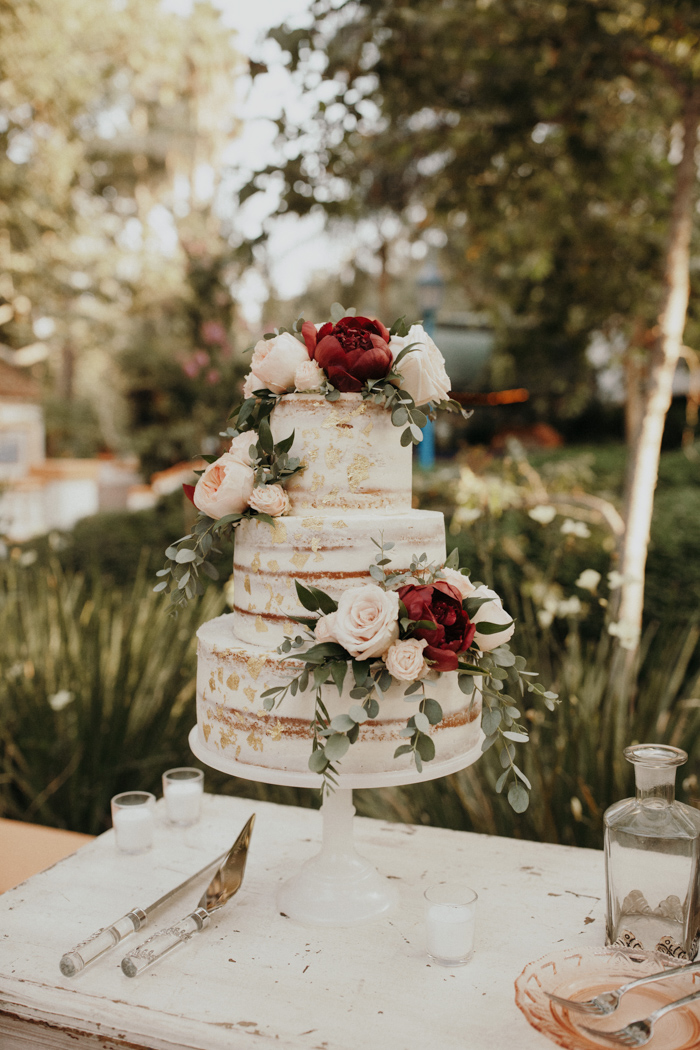 Congratulations to Emily and Jessy, and a special thanks to Jordan Voth Photography for sharing this incredible Rancho Las Lomas wedding with Junebug! Love Moroccan-inspired weddings as much as we do? This Spectacular Moroccan Wedding at Villa Taj Marrakech Left Literally No Detail Untouched