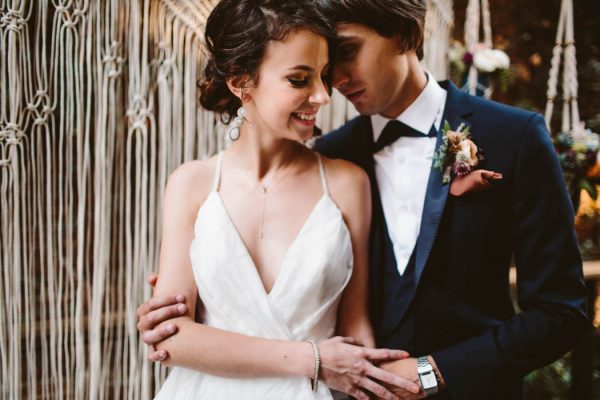 Jordan and Michael's wedding at Daily Dose Cafe is like a master class in artistry and style. Using vintage details, tons of ambient candle light, and jewel-tone floral arrangements by Shindig Chic, they created a romantic and eclectic vibe that fit perfectly with the Euro-chic venue. Even the surprise rain storm added to the old-world, European feel. The bride put her artistic director skills to good use by designing all of the printed materials and choosing an art deco-inspired Hayley Paige wedding dress. There's no doubt that photographer Allison Harp was the perfect choice to capture all of unique and expertly designed details of this beautiful wedding!
The Couple:
Jordan and Michael
The Wedding:
Daily Dose Cafe, Los Angeles, California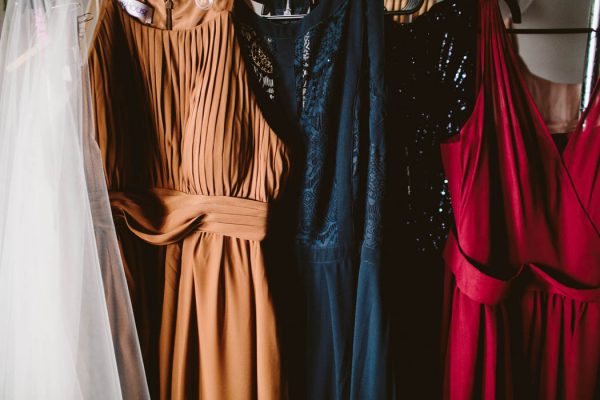 For my wedding dress, I wanted something that would be timeless and classic. When my mom and I first went looking for "the dress," I was generally grabbing more form fitting silhouettes, lace, something with a little bit of a vintage feel. They were gorgeous gowns that I really loved– until I saw the one. It was the complete opposite of what I always imagined and was looking for, but I couldn't stop dancing and twirling once I had it on. It couldn't fit my personality and style any better! I genuinely love everything about it.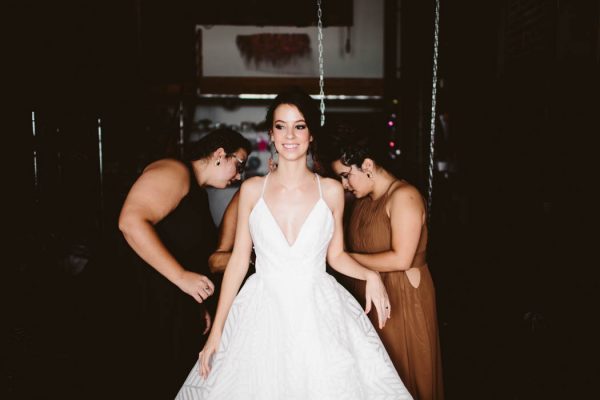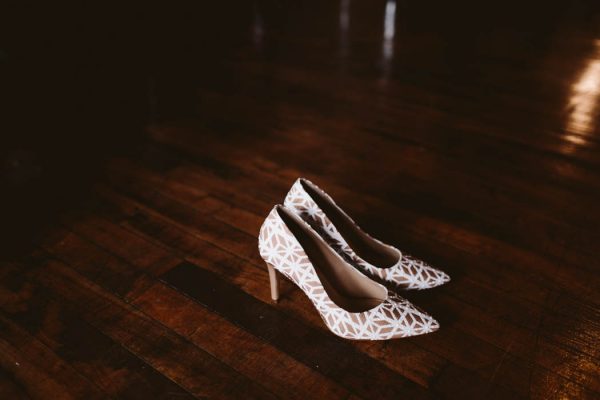 The unique beading on the back made it challenging to find the right accessories, especially one's that wouldn't become too busy, distracting, or take away from other details. I knew I wanted something minimal for necklaces and went with a simple lariat from Catbird with another simple, light blue gemstone. I looked at dozens of earrings before deciding, but I think these were the perfect statement earring without taking away. I also wore a vintage diamond bracelet that Michael gave me for our first anniversary dating, something I'll always cherish but don't pull out often enough– it was a nice surprise for him, too.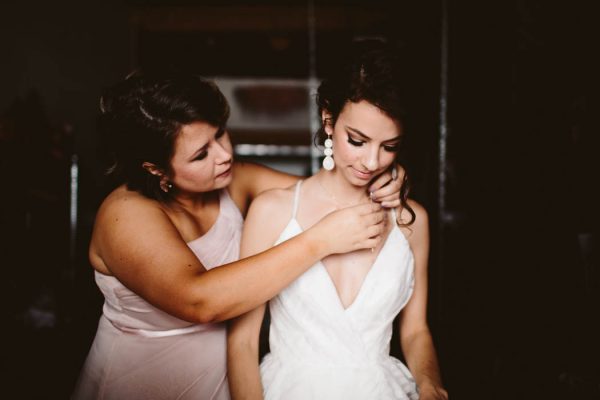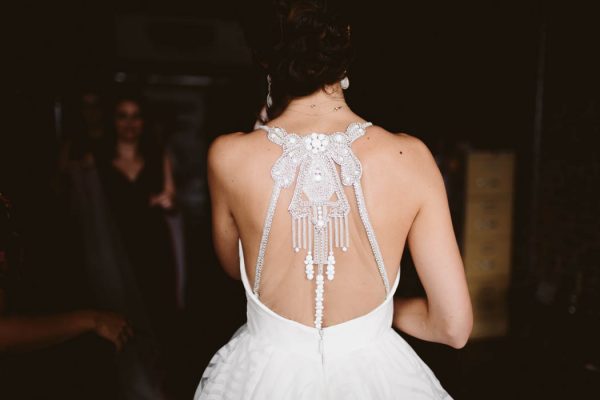 Michael also has stellar style and isn't one to dress typical in any way. His suit was full of little details that really helped to make it unique and made him stand out. From slightly cropped suit pants with a tuxedo stripe down the sides, maroon socks with a geometric pattern, navy shoelaces, a very subtle tone on tone stripe in his white shirt, and his SUPER unique vintage crossover tie. My man. Always setting the trend.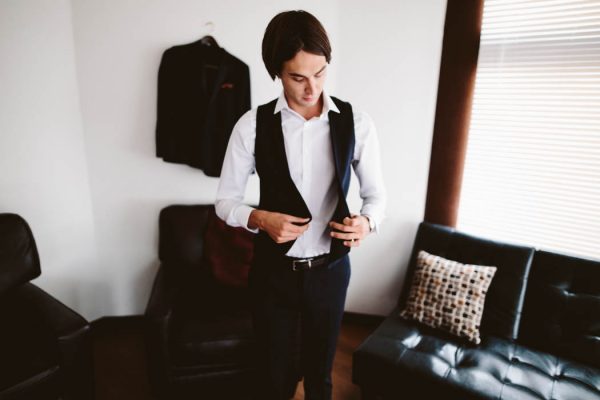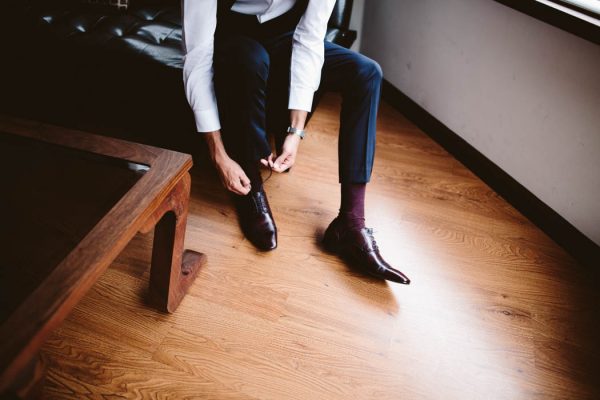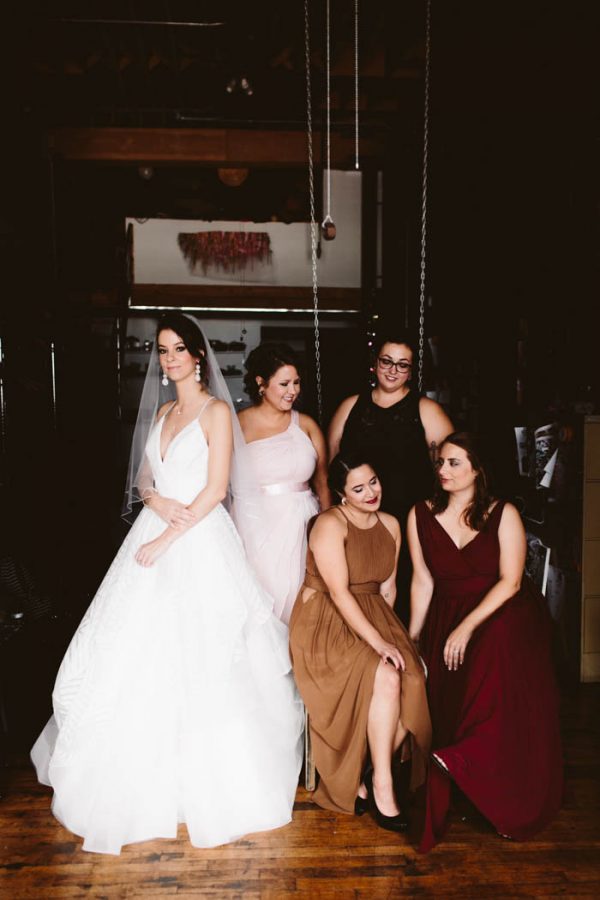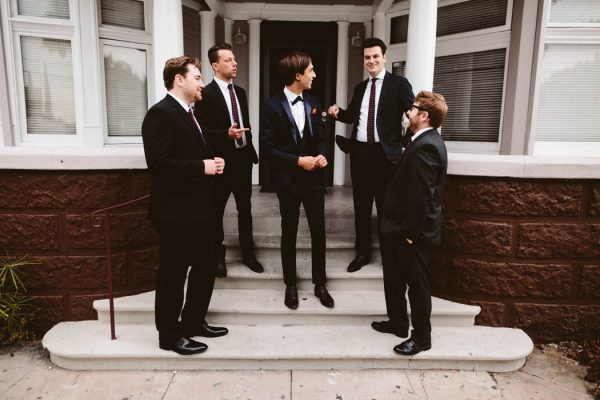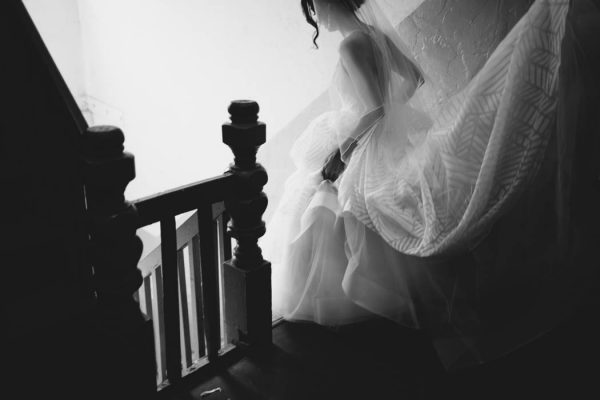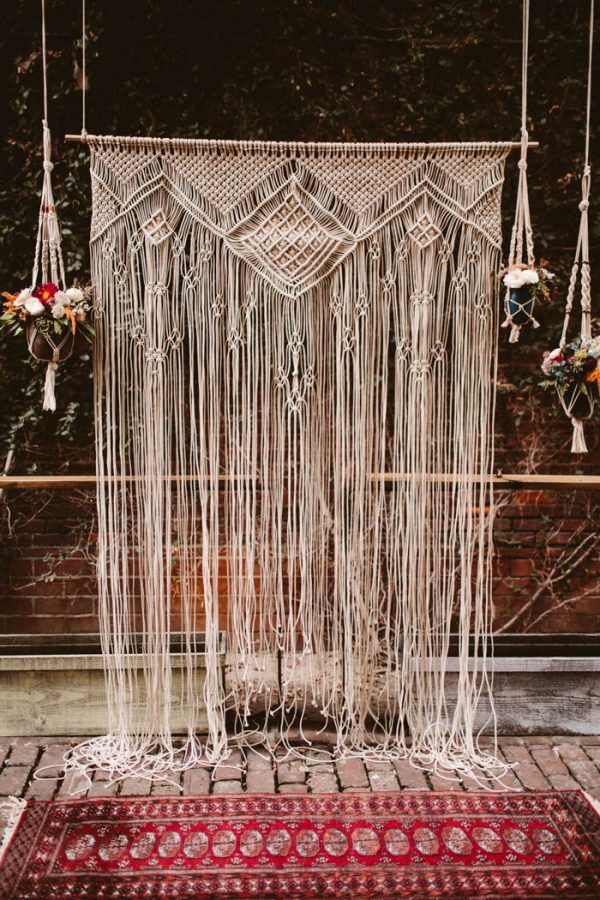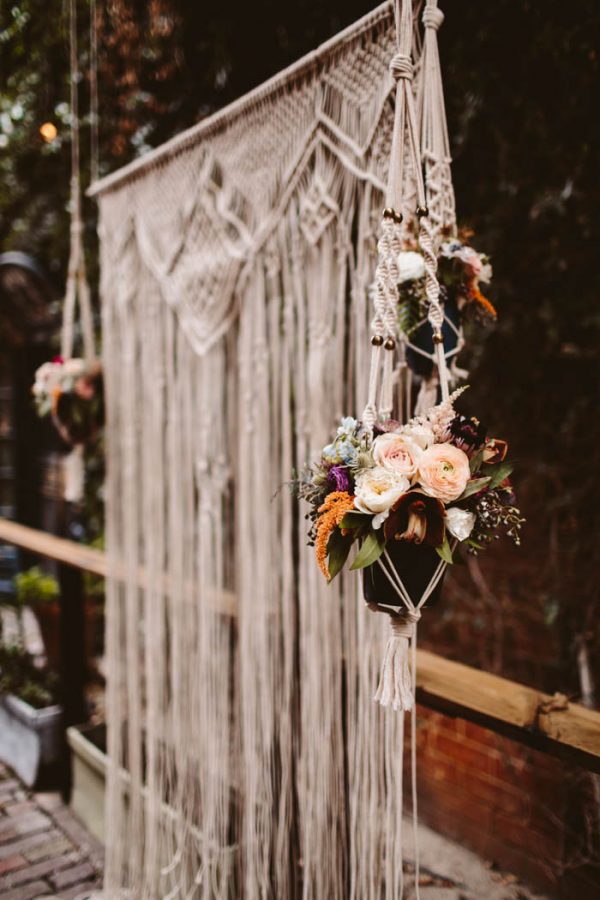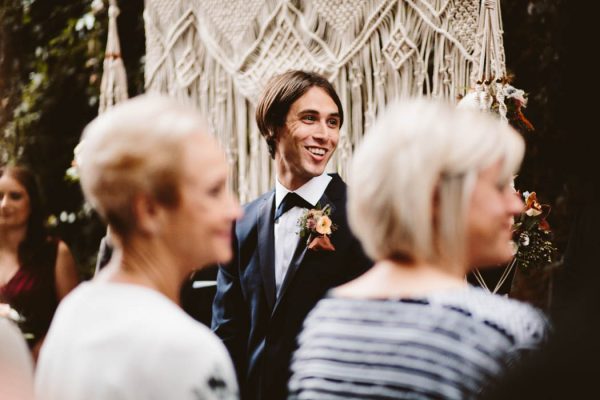 Seeing each other for the first time at either end of the aisle. Holy cow, I'll never forget the look on Michael's face – I've never felt more beautiful or loved than in that moment!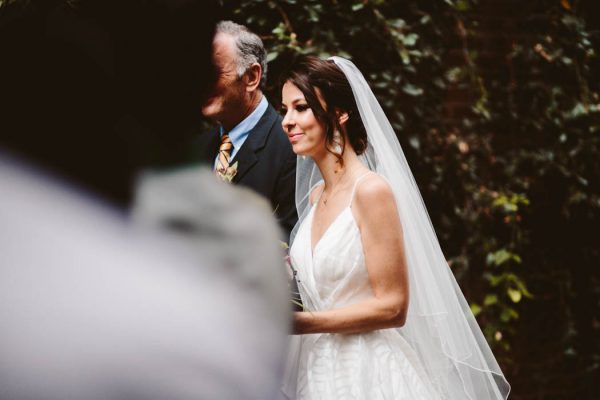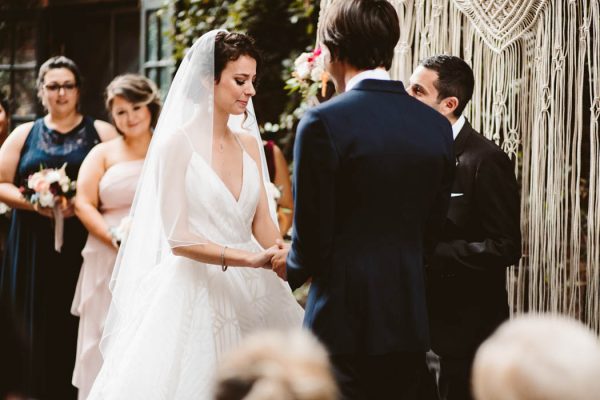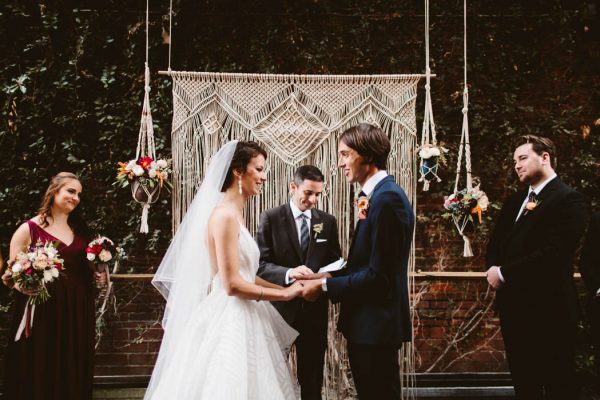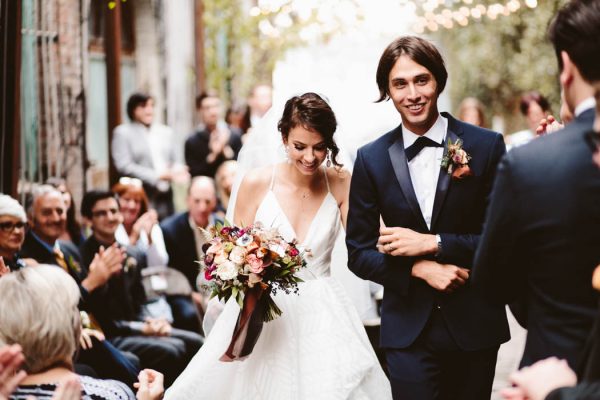 Our advice: You. Do. You. It's your day and there is nothing more boring than going to a wedding that doesn't suit the couple and feel like "them."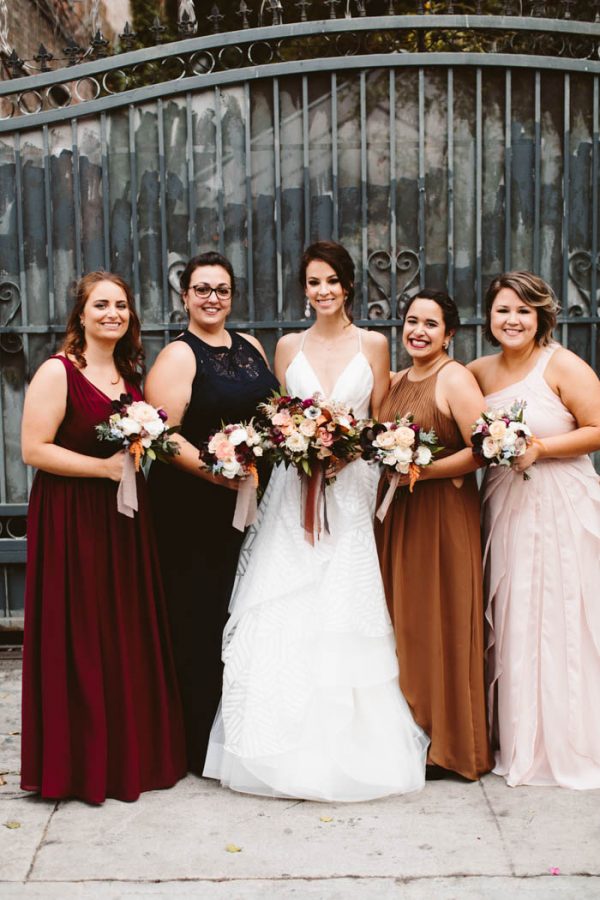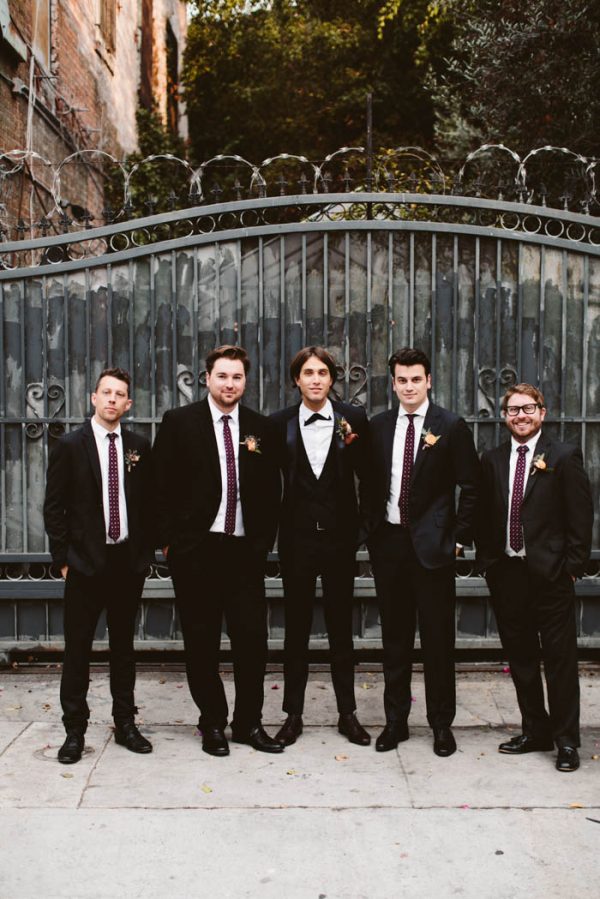 We knew something more traditional wouldn't feel natural for us and it would take more work and decor to make it feel like something that represented us and our style. I feel like we looked at every possible venue in the LA area, as well as Airbnb houses looking for something that naturally had the vibe we wanted. Daily Dose Cafe totally had the whole euro-chic + grunge, eclectic look that just felt right. We immediately fell in love with the vine covered brick wall and graffiti in the alley.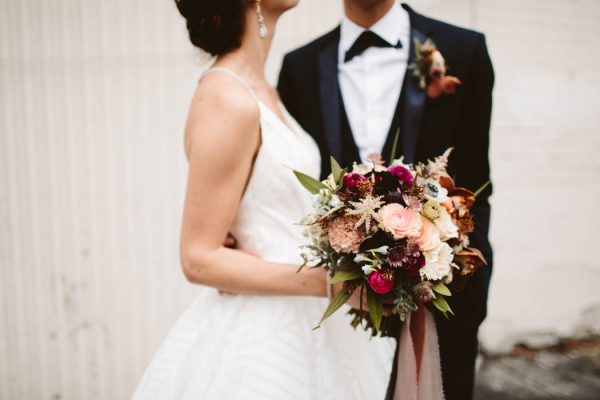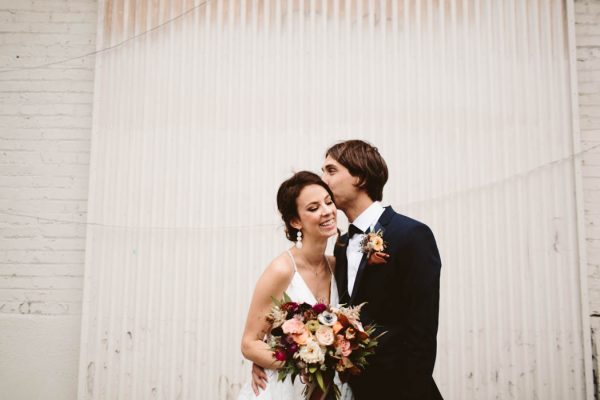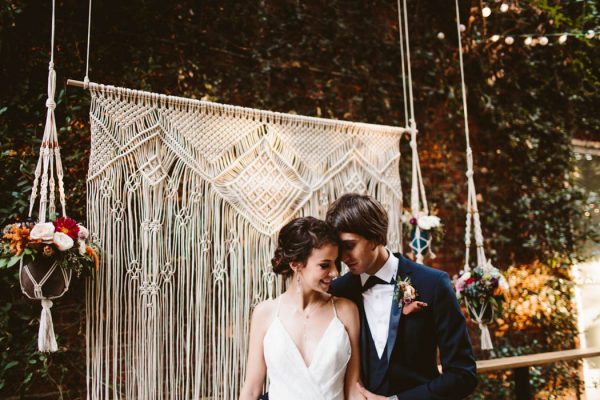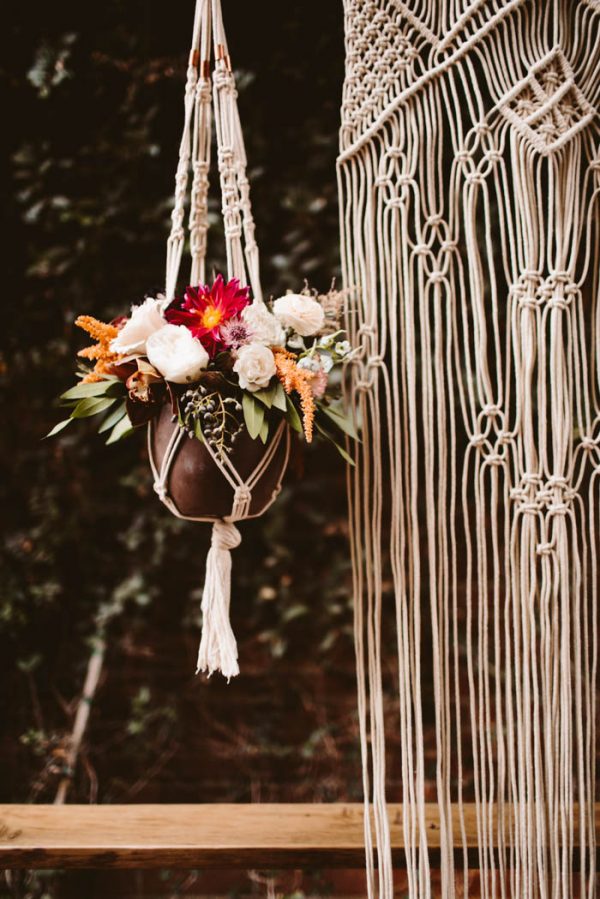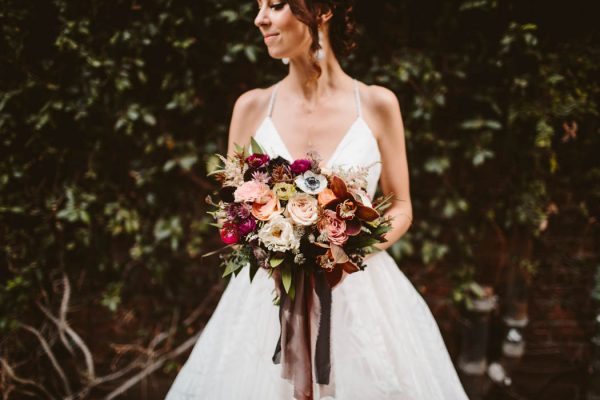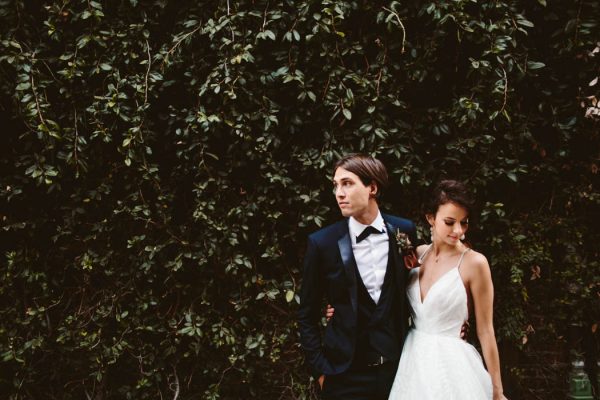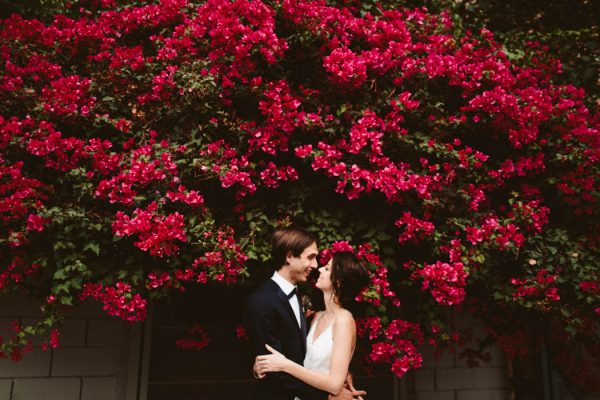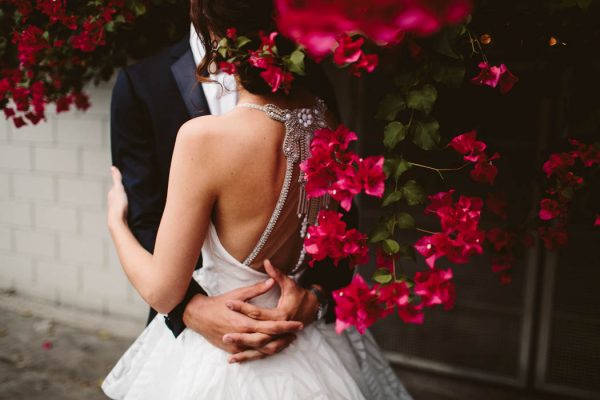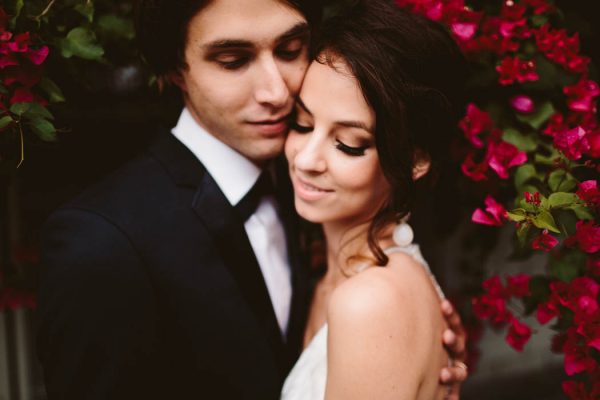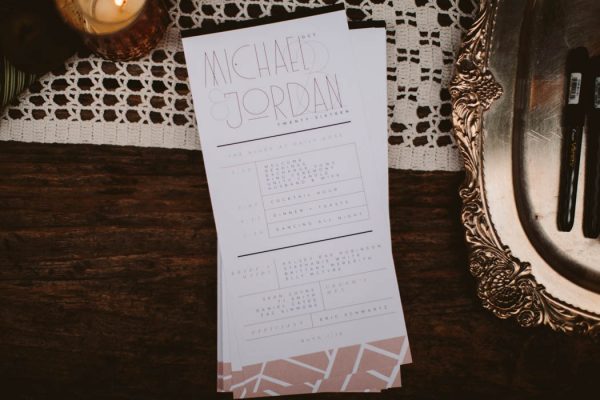 I'm an art director and I've always dreamed of designing my own wedding suite. So we DIYed all of our printed materials – save the dates, invites, programs, escort cards (huge props to my mom for helping put that display together with lots of problem solving), any little signs we needed, and the labels for our favors. It was the most fun I've ever had designing something for myself.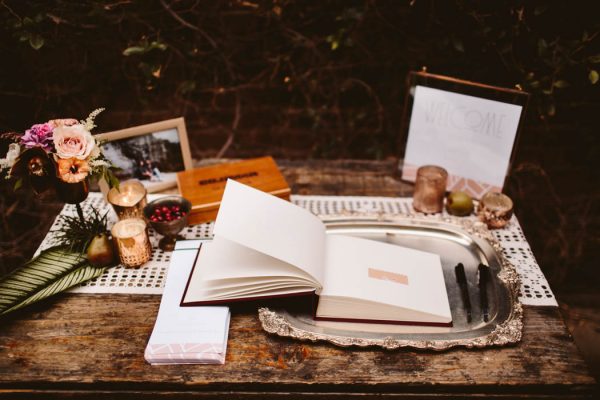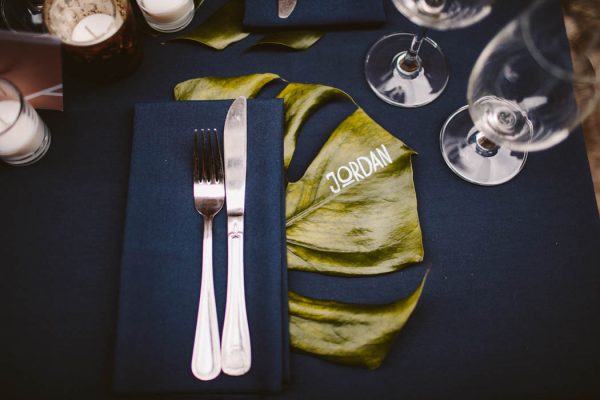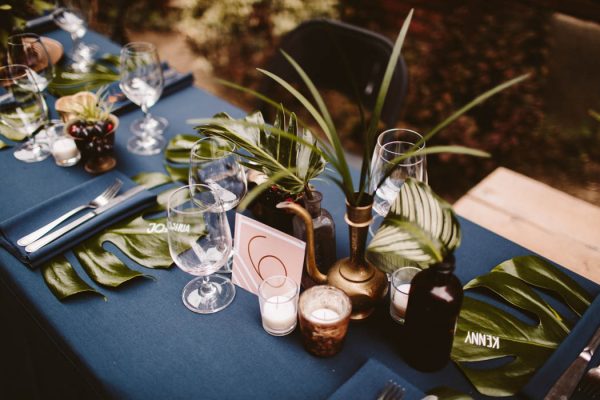 We are both extremely eclectic, artistic, love everything vintage, and a little grunge, so we knew from the beginning our wedding would reflect that. So many of the elements inspired and helped influence each other bringing everything together in a way that coordinated and wasn't too overwhelming or mismatched in an ugly way. We wanted tons and tons of candles for that perfect intimate lighting, lots of flowers and greenery to soften some of the grunge mixed-metal accents and other unique elements to make it feel cozy and personalized.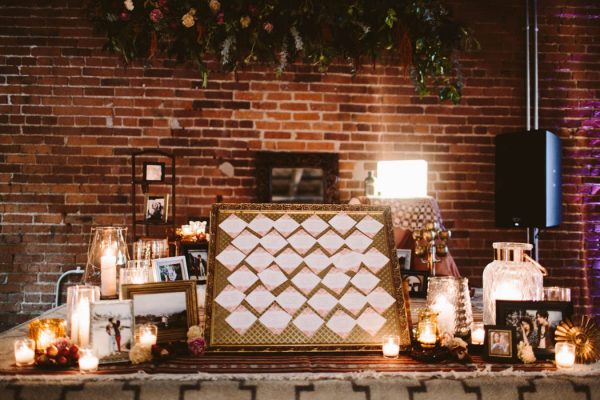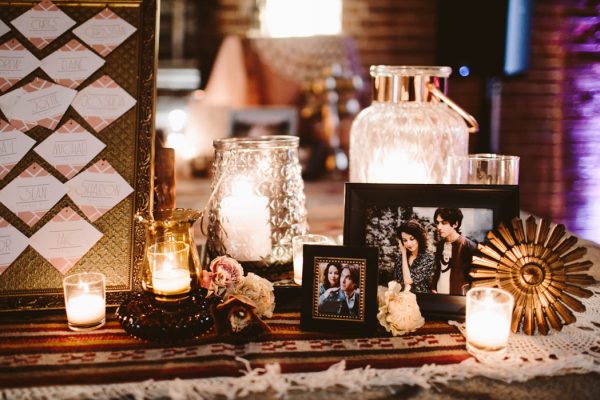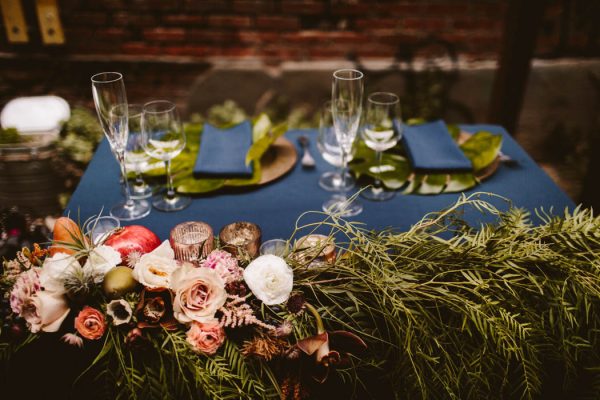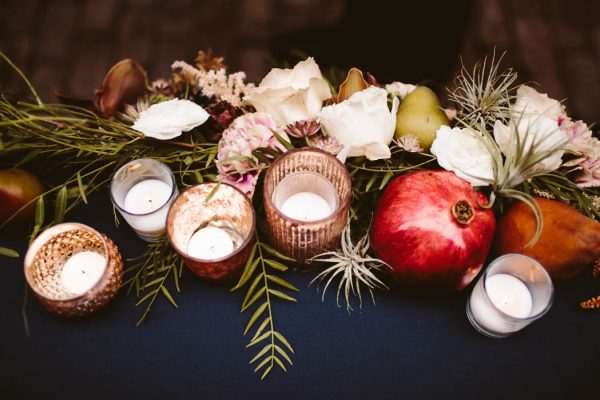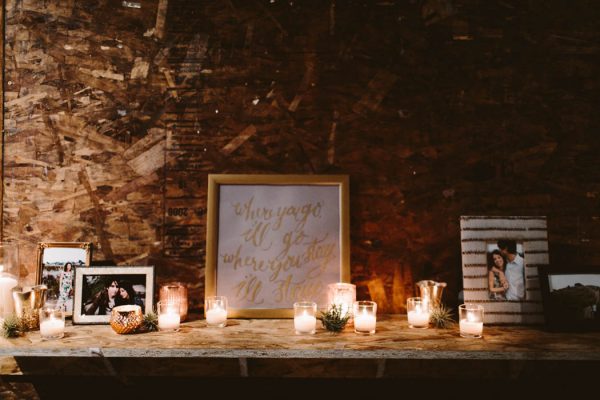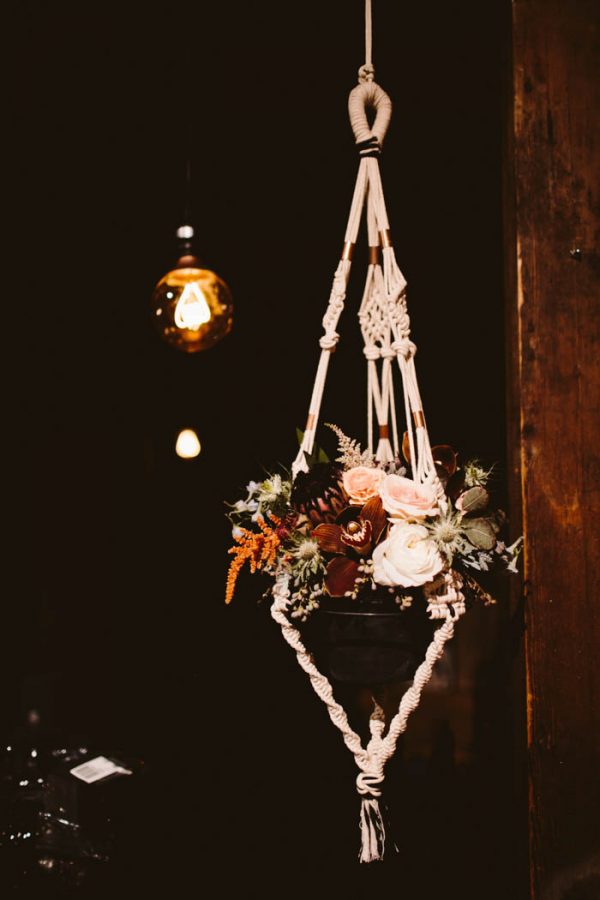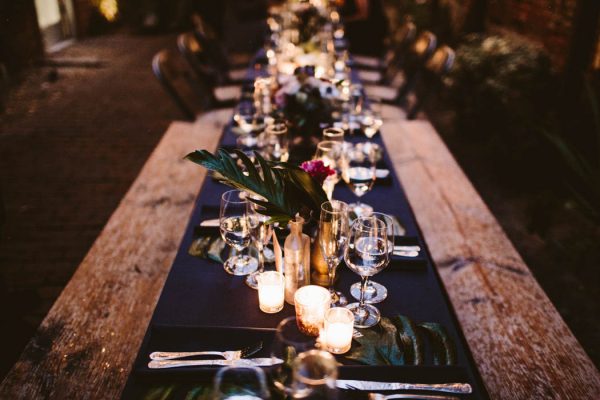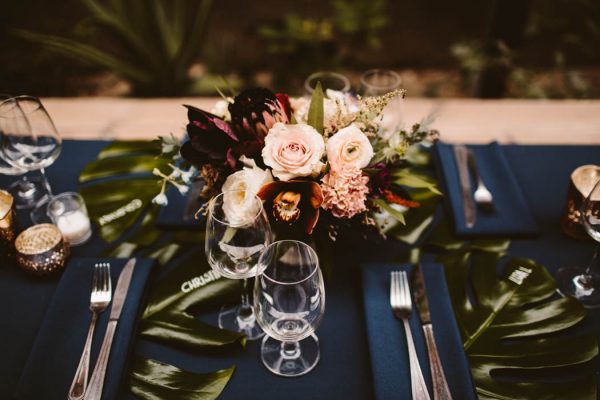 From the very beginning of our relationship, Michael always always made me the best mixed CDs. They were always themed out a little bit, but he put so much thought into the song selection and overall flow/vibe, and it's something I would always look forward to and get so excited about! Our wedding favor was the ultimate mixed CD with songs that definitely show how eclectic (even in our music taste), completely goofy, and totally in love we are with a few selections from our wedding playlist.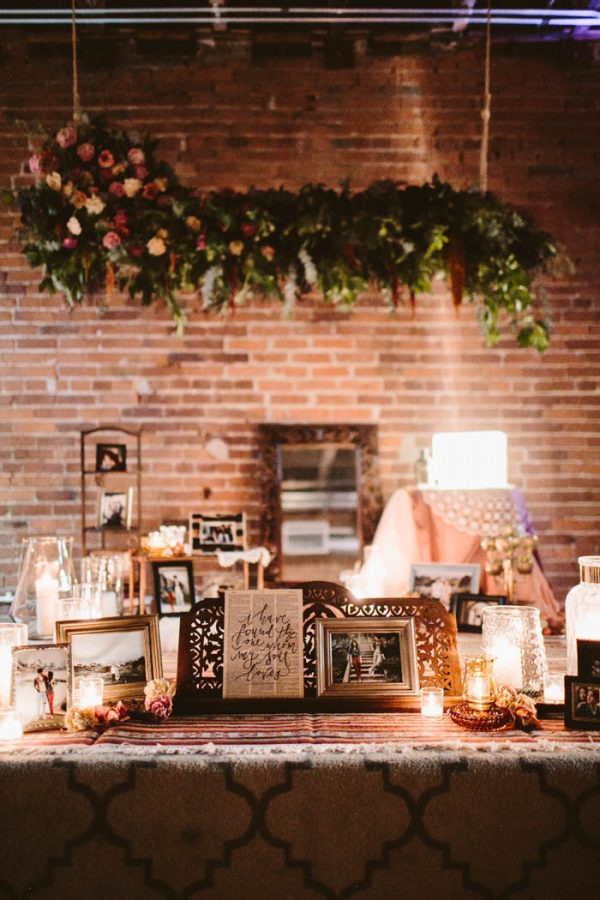 The rain was a total surprise! We are in the heart of LA during one of the worst droughts and there was zero chance of rain, until it started to rain. Our coordinator, Sweet Emilia Jane, was a true life saving hero and picked up several umbrellas on her way to set up just in case. A million THANK YOUs to her! It brought an instant European feeling and made for some killer photos when we were all seated for dinner.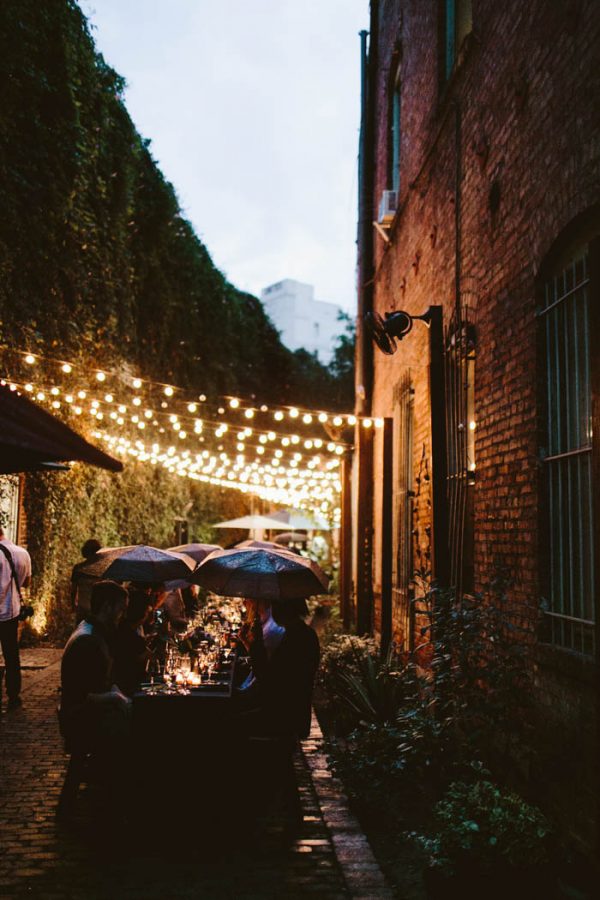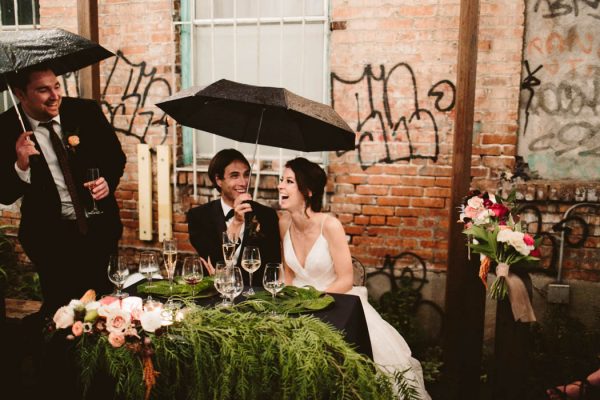 Processional – "Wedding Song" by Yeah Yeah Yeahs
Recessional – "I'll Fight" by Wilco
First Dance – "You and Me" by Penny and the Quarters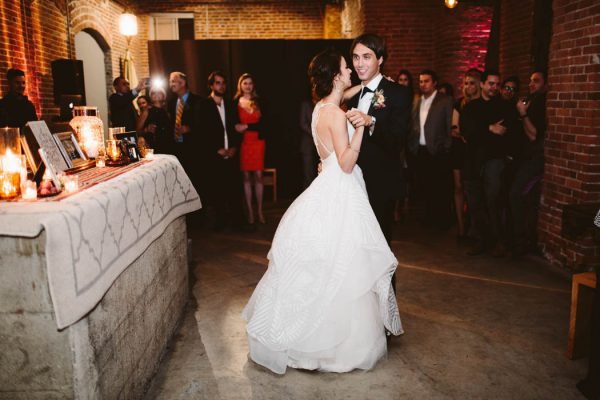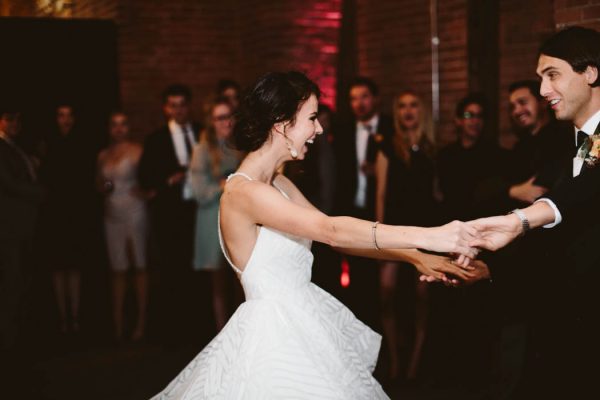 Our cake topper was this precious vintage piece with delicate lace that belonged to my Nanny and PawPaw when they got married in 1948 on Valentine's Day. It was so meaningful to have a part of them there for our day – my PawPaw is one of my heroes and fiercely pursued my Nanny her whole life. A huge example of true love to everyone who knew them.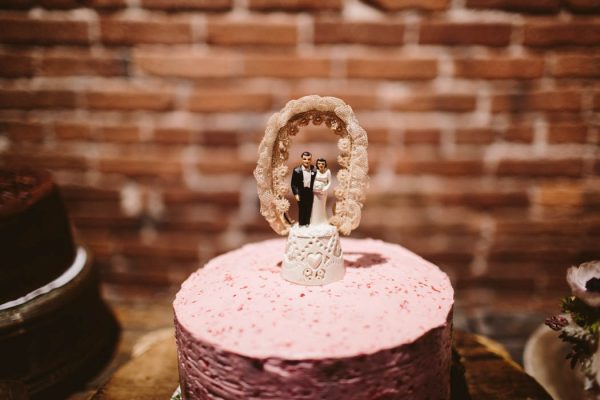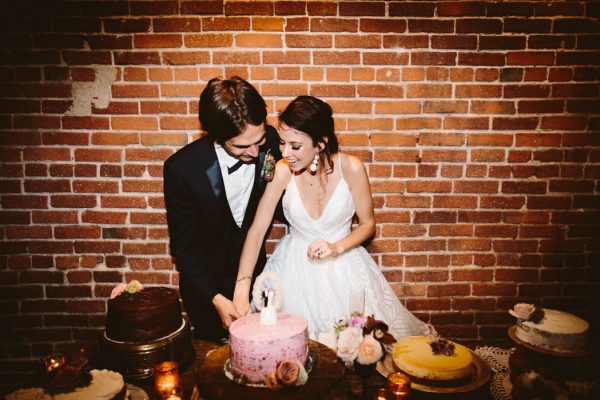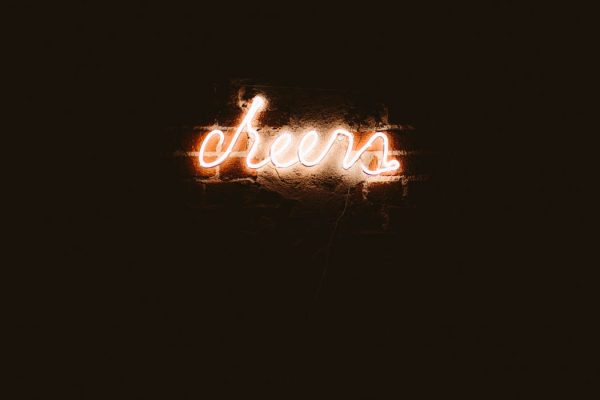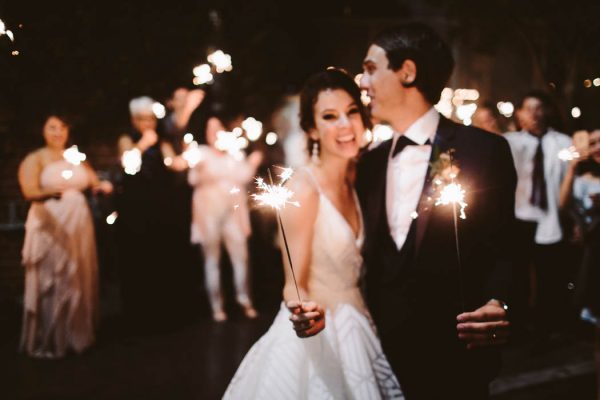 Congratulations to Jordan and Michael, and thanks to Allison Harp for sharing these beautiful wedding photos with Junebug! Love the artsy, art deco vibe the bride channeled in her style? Check out this art deco wedding at the Nasher Sculpture Center!