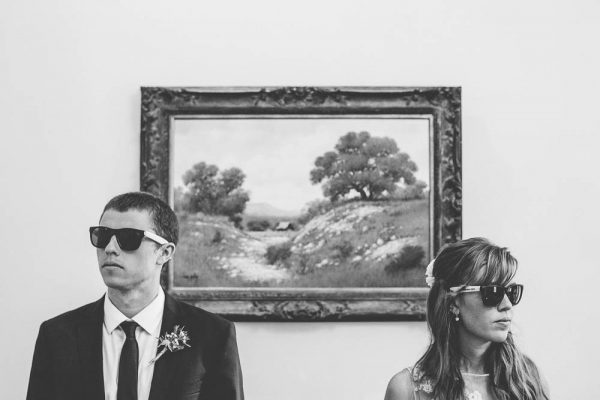 Being based in Austin, the staff here at Junebug know a thing or two about brunch. Native Austinites Sydney and Will share our love of breakfast tacos and chicken and waffles, so much actually that they based their whole wedding around them! The morning celebration took place at The Allan House in Austin where guests gathered beneath the large green trees with Bloody Marys in hand to watch Sydney and Will tie the knot Austin-style.
The Couple:
Sydney and Will
The Wedding:
The Allan House, Austin, Texas
The Inspiration:
Will and I are both native Austinites, born and raised here. We wanted to have a wedding that honored our relationship and reflected our personalities and our city. We went with a classic Austin brunch style. The classic, traditional elements were reflected through our ceremony, attire, flowers and getaway Jaguar, mixed with a hip Austin flare with the live rockabilly swing music, breakfast tacos, and chicken-and-waffles.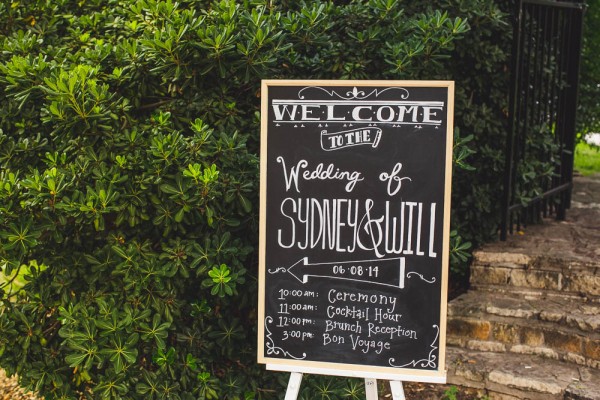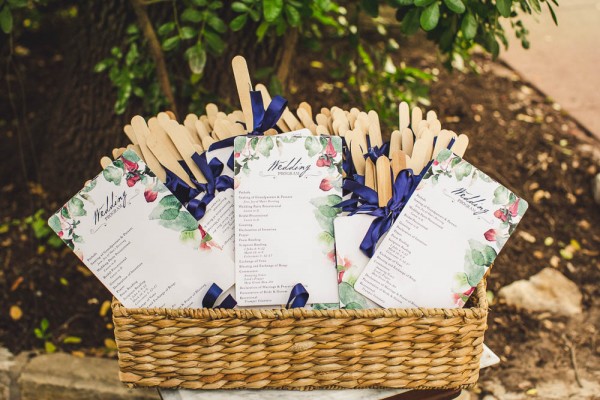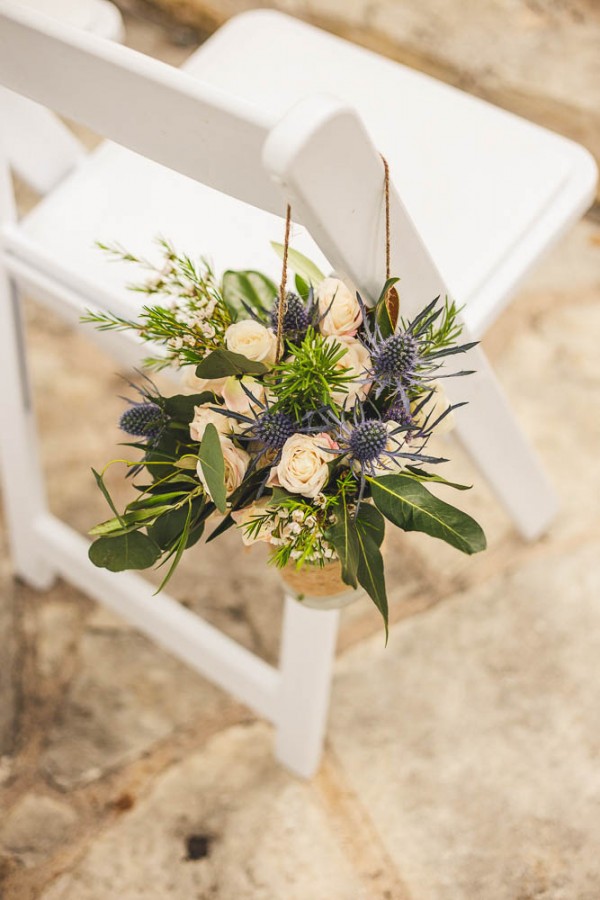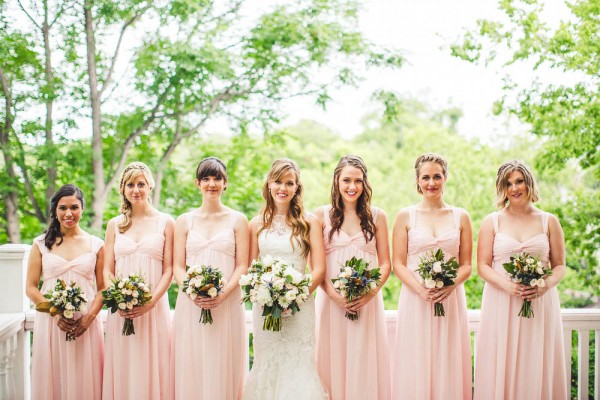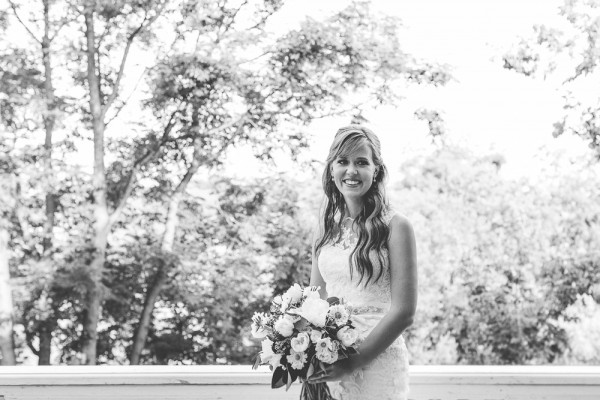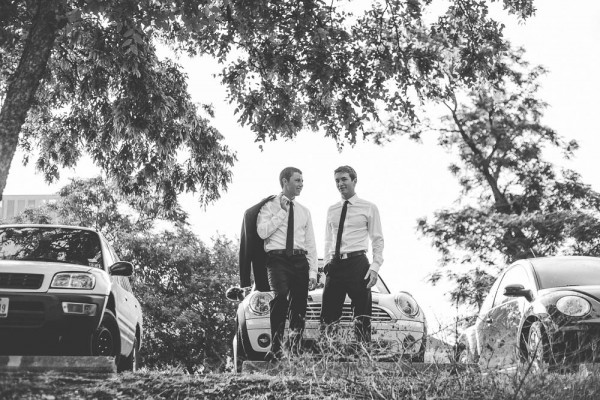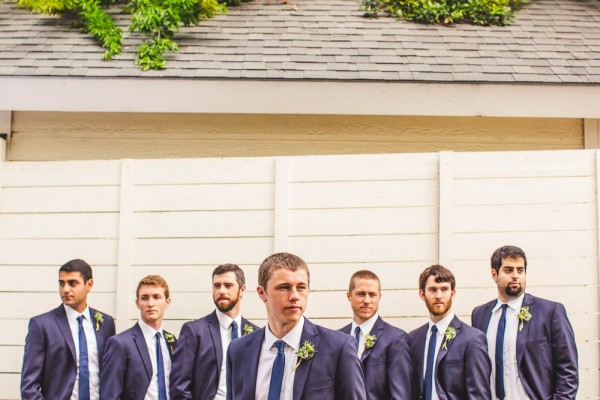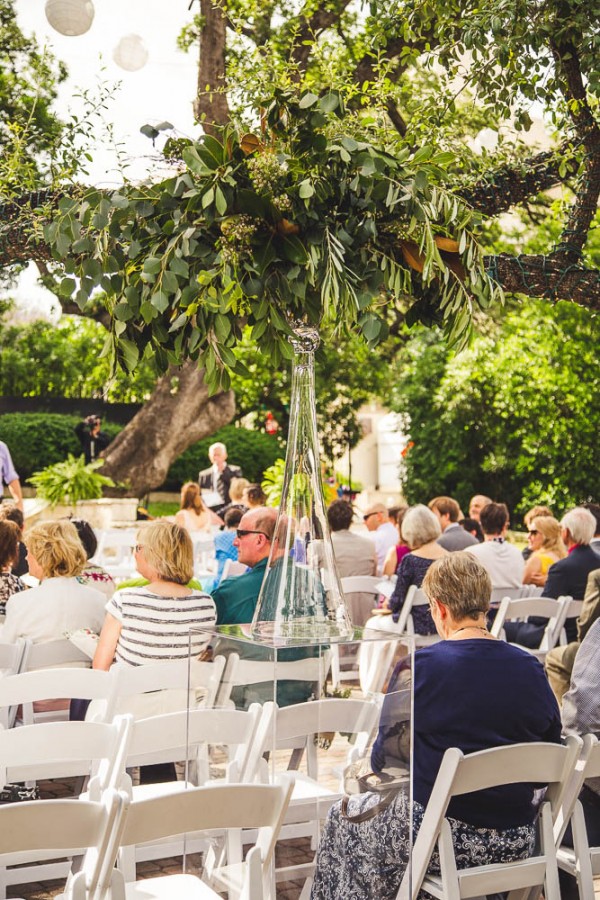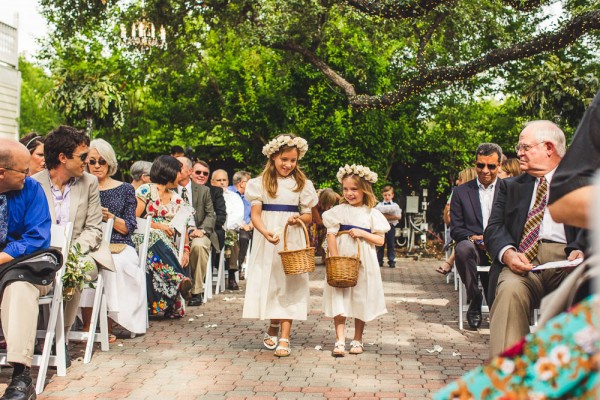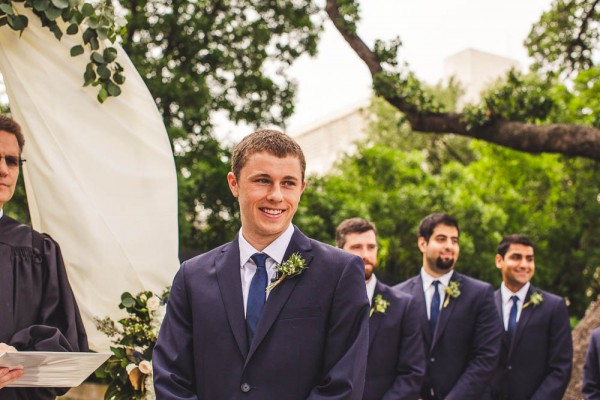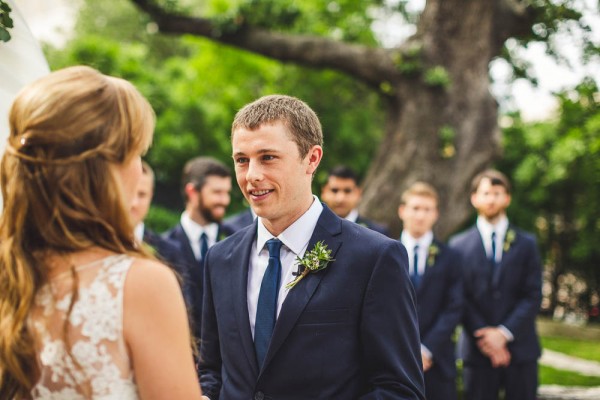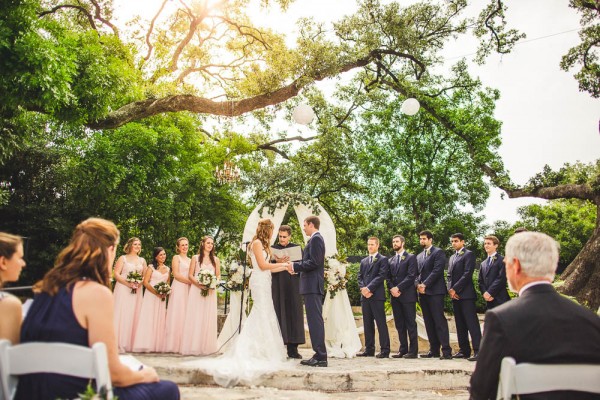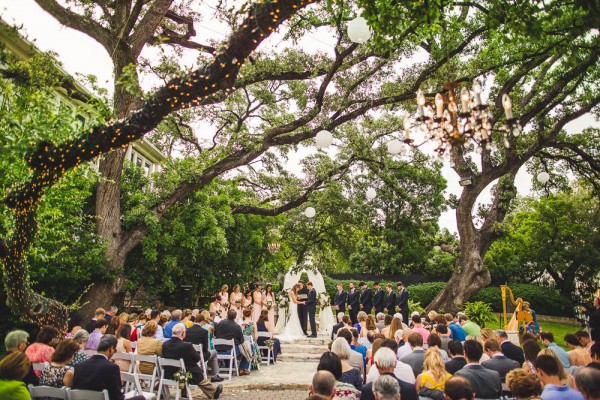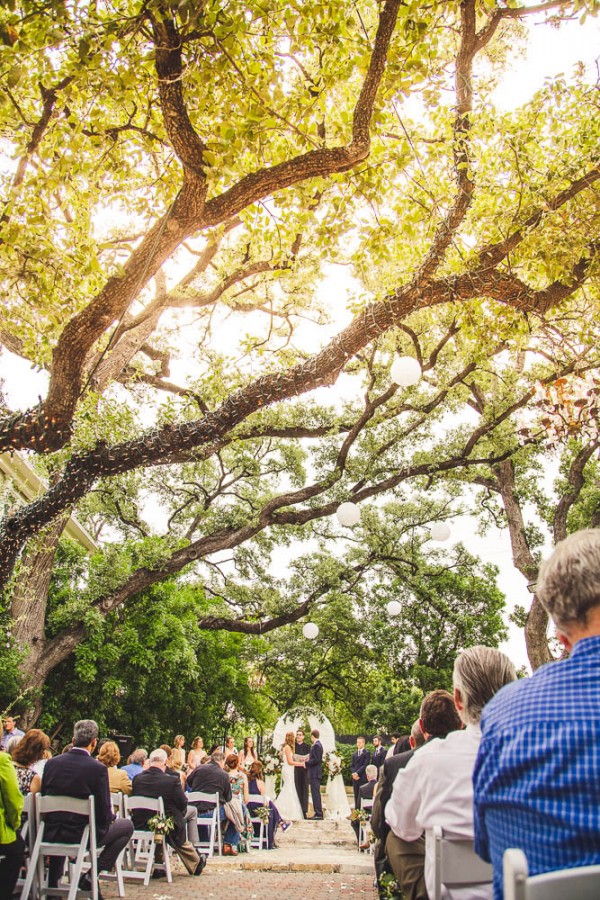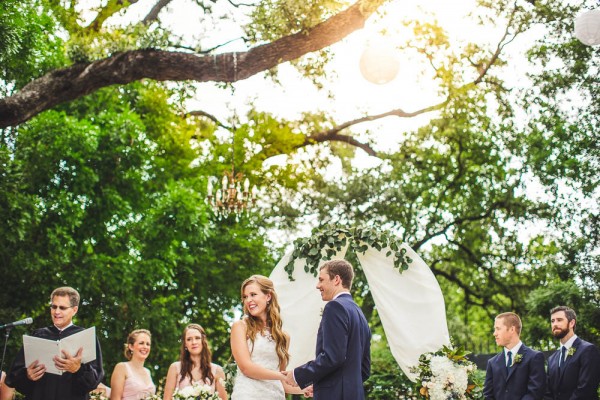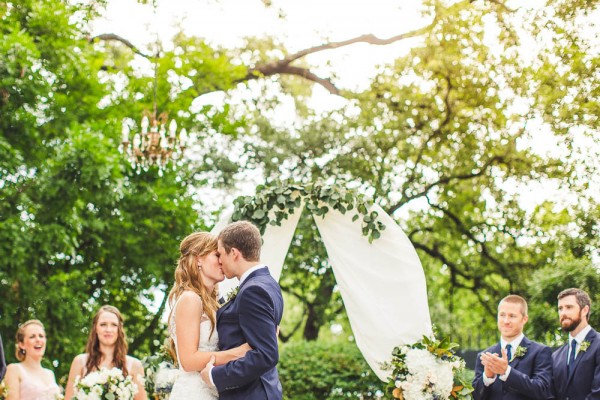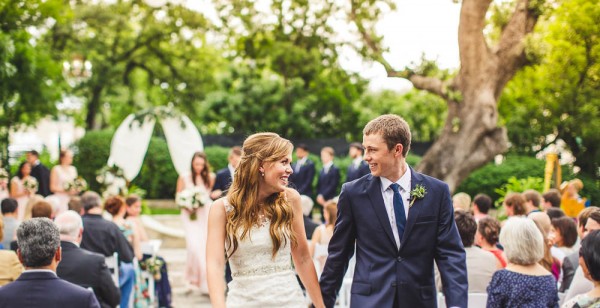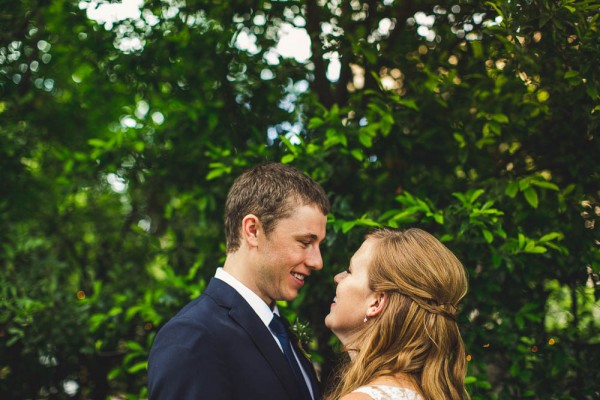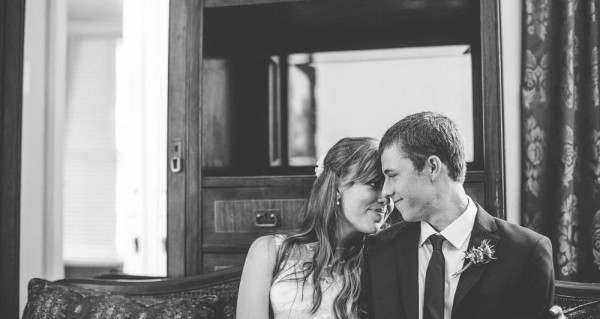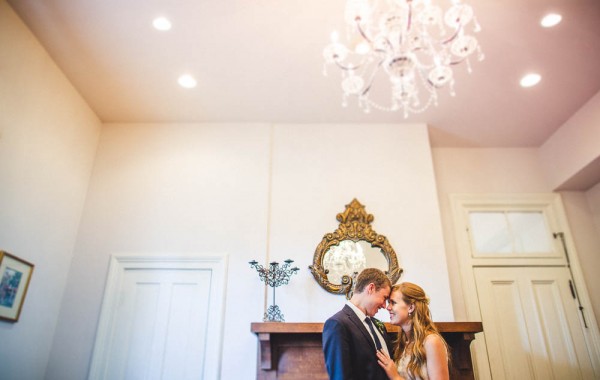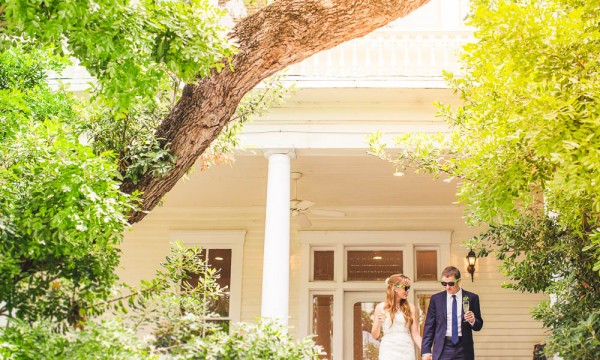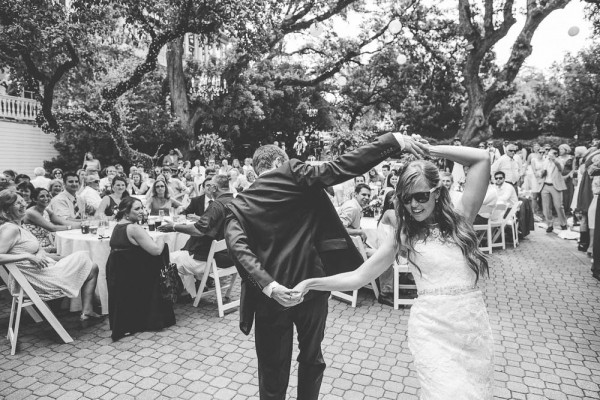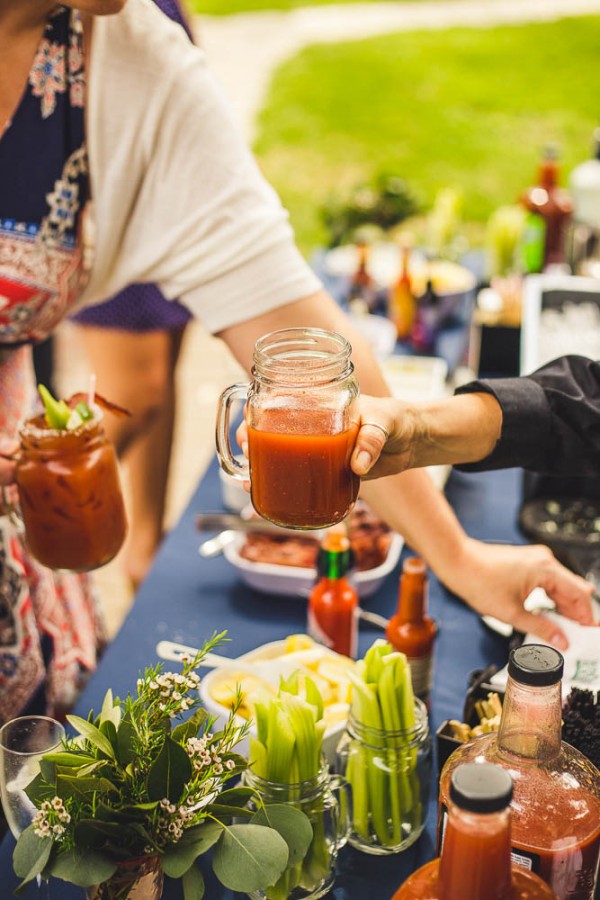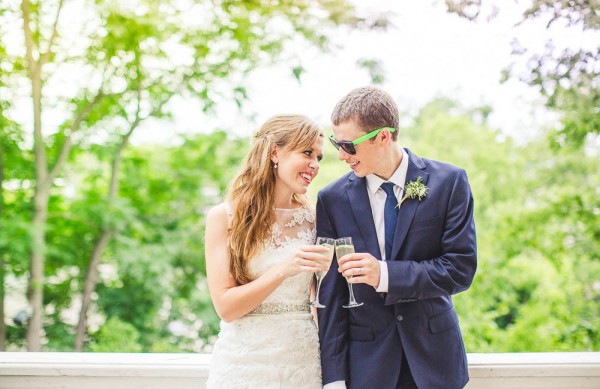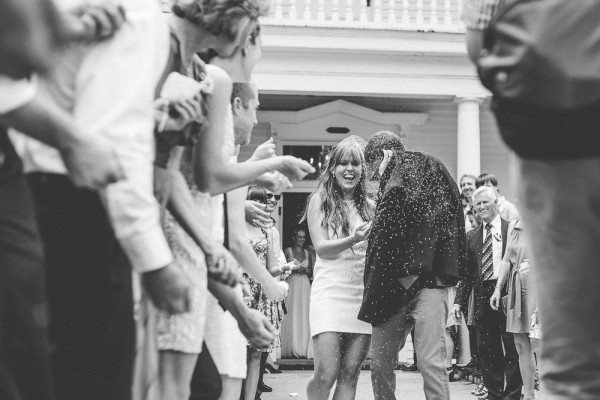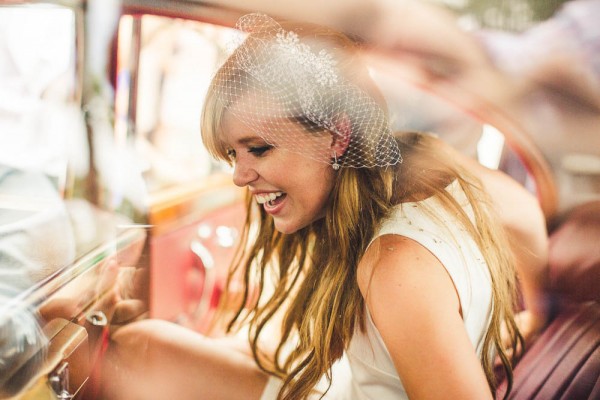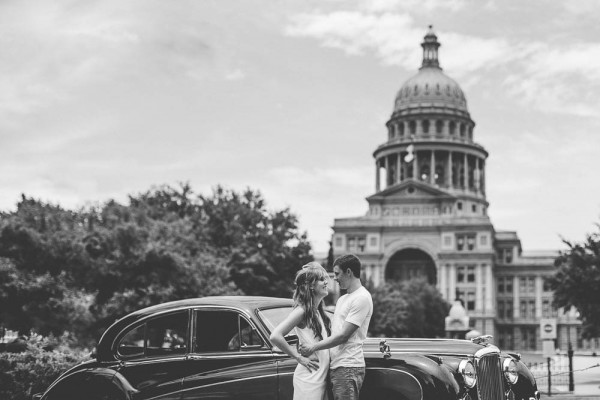 The Moments:
Will would say his favorite moment was the end of the wedding because we got to leave straight for our honeymoon to Tahiti. I am a little more sentimental and would probably say taking Communion during our ceremony. We had two our closest friends sing our favorite hymns, and took Communion together as our first act as husband and wife; to us, this was very personal and the best way we could start our marriage together. During the communion, we served bread and wine to each of our guests and family members. I got to stand at the front of the venue and look out at all of the people that were there supporting Will and me on this new adventure. I saw my Great-Grandmother Naomi who is 100 years old crying as she heard the same hymns that were sung at her wedding being sung at my wedding. It was perfect.
The Couple Recommends:
Happy Day Media — they see the world through an amazing, talented and creative lens. They are able to blend their creative vision and work with your vision of your wedding to give you timelessly captured memories. Not to mention, they are just awesome, fun people. After my wedding, I had two new friends, Andy and Carrie at Happy Day Media!
The Wedding Team:
Photography – Happy Day Media
Event Planning – Sydney Kristin Events
Venue – The Allan House
Floral Design – Stems
Catering – Whole Foods Market
Cake – Sweet Treats Bakery
Live Music – Deuce Coupe
Invitations – Love Paper Scissors Co.
Hair & Makeup Artist – Lola Beauty
Wedding Dress – Blush Bridal Lounge
Happy Day Media brilliantly captured the classic-meets-hip vibes at Sydney and Will's brunch wedding! Be sure to check out our brunch wedding menu inspiration — it's seriously mouthwatering!