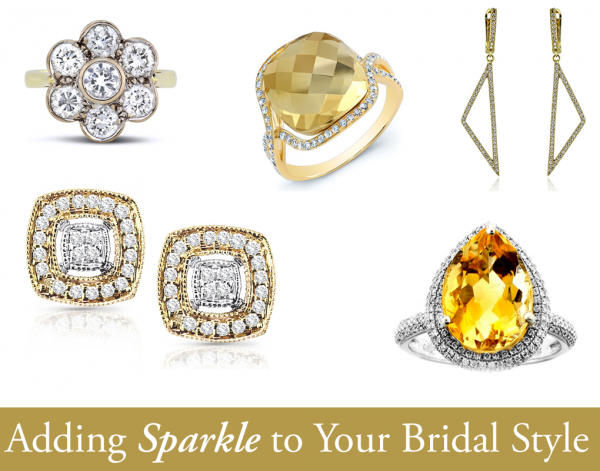 Your wedding gown is just the beginning of your bridal style, especially when it comes to adding a little sparkle to your wedding day look. From statement rings to diamond studs to vintage pieces, there's more than one way to accessorize with jewelry on your big day. Today we're sharing a few of our favorite pieces for accenting your bridal style with sparkle and shine.
Something Vintage
From Art Deco styles to Edwardian shapes, these rings can give your vintage-inspired wedding that little something extra to your bridal style that everyone will remember. Gerard Leon carries both vintage (like the beautiful rings below!) and vintage-inspired designs, the latter of which combine old world quality with modern techniques.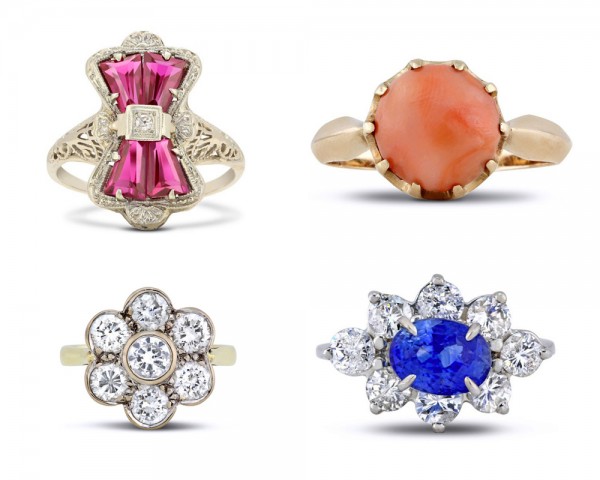 rings from Gerard Leon
Modern Classic
These ring shapes may look familiar to you, but the diamonds are truly something special. Offering designs by Gabriel & Co., Dora Rings, and Scott Kay, leading Los Angeles direct diamond importer Bridal Rings also provides lifetime benefits including complimentary cleaning and maintenance, certified appraisal, exclusive upgrades, and wholesale value.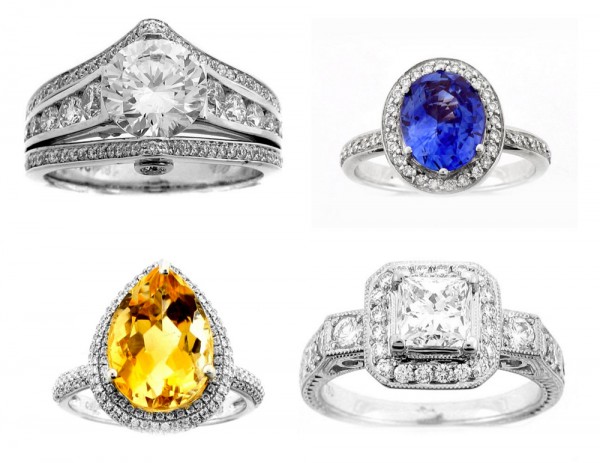 rings from Bridal Rings
Diamond Studs
A little sparkle near your pretty face is sure to catch the groom's eye as you come down the aisle or when he dips you on the dance floor. DiamondStuds.com specializes in the highest quality diamond stud earrings, all hand-crafted in the USA. A stud earring will stay comfortably put from first look to sparkler send-off, and with this variety of styles, you'll feel one-of-a-kind in whichever you choose!
earrings from DiamondStuds.com
Colorful Gemstones
You may have used Pantone to plan the color palette and bouquets for your wedding day, so why not use it to select the perfect hue for your ring? Jewelry Pop Up Shop is the only website to provide the Pantone color range your gemstone will be prior to purchasing it. With a variety of brilliant gemstones and diamonds, you can feel confident that they have your favorite color available!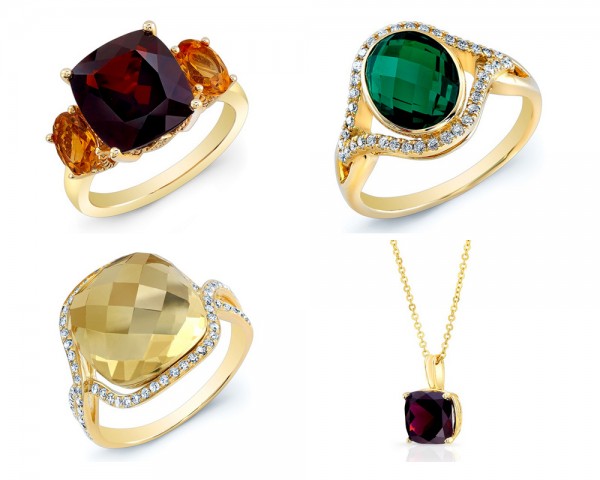 jewelry from Jewelry Pop Up Shop
Diamonds with Edge
Perfect for the non-traditional bride, these edgy designs by Jean Pierre Jewelers come from a family-owned business with over 100 years of fine diamond experience. In addition to available estate and antique pieces, Jean Pierre Jewelers can create one-of-a-kind jewelry styles for individual preferences. Don't be afraid to make a statement on your wedding day with one of these unique designs!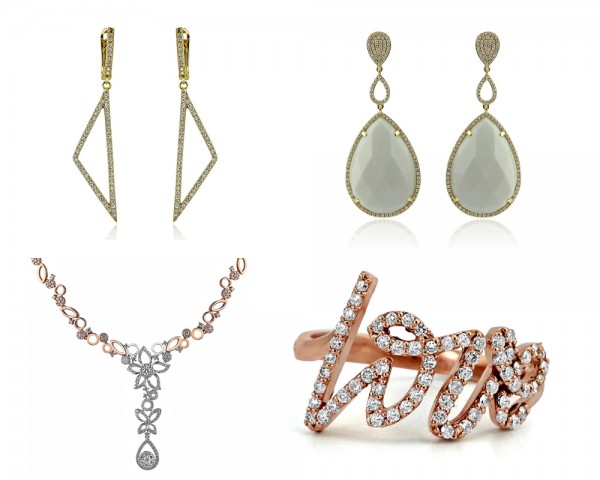 jewelry from Jean Pierre Jewelry
Have lots of ideas for adding sparkly to your bridal style, but haven't chosen an engagement ring yet? These engagement ring styles will have your ring finger ready in no time!