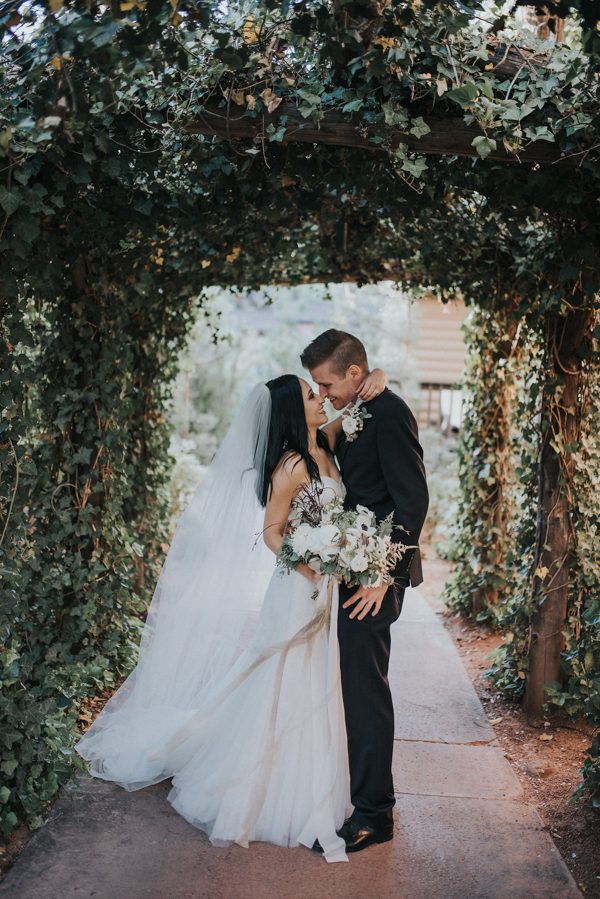 This candelit wedding in Sedona was perfectly intimate and full of amazing organic details! Bre and Bobby's outdoor ceremony site at L'Auberge de Sedona featured a gorgeous view of the red rocks and perfectly complemented their organic wedding vibes a natural soundtrack of rushing water. From DIY invitations to a naturally elegant tablescape, Bre's mother, Gloria of Glorious Floral Designs, gorgeously achieved Bre and Bobby's visions in her planning and styling of the entire wedding. Photographers Jonnie & Garrett captured every beautiful moment of this couple's special day!
The Couple:
Bre and Bobby
The Wedding:
L'Auberge de Sedona, Sedona, Arizona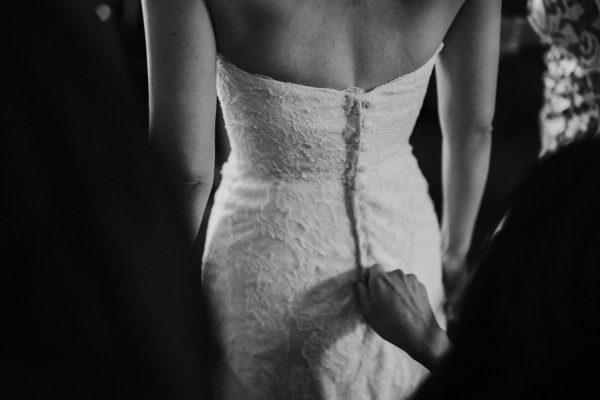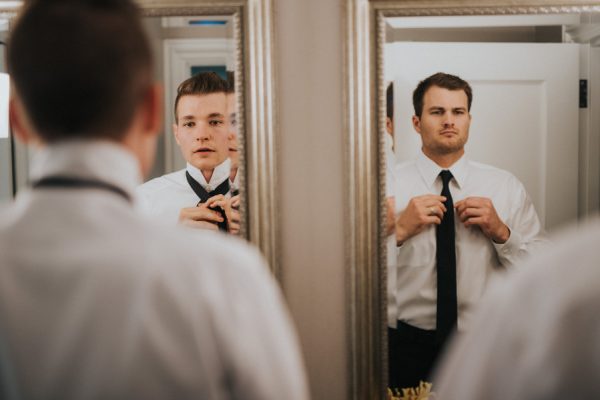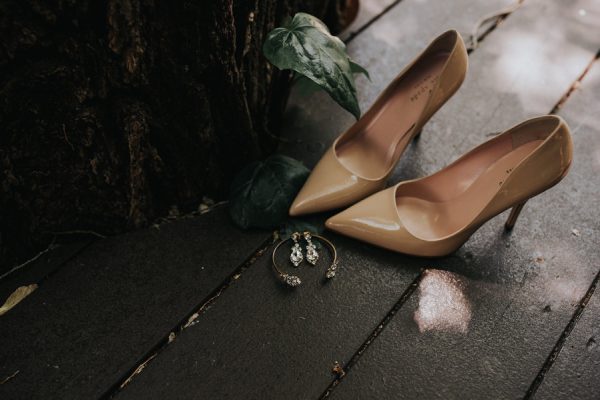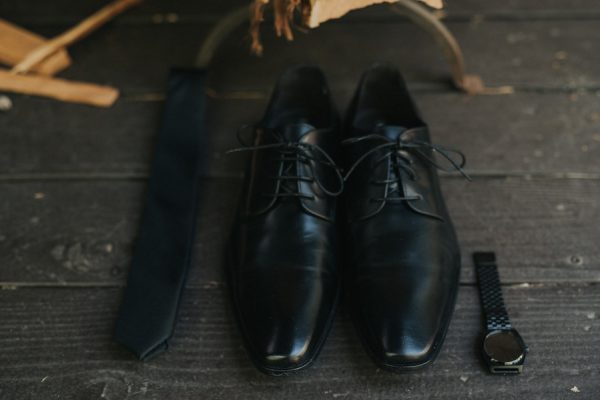 I would say the most important part to me personally, in planning my wedding, was making sure that I stayed true to myself and my vision. I knew what I wanted in my head from the beginning and I didn't waver in that. I stuck to my wants and needs and everything really flowed from there. It made the decision making process so much easier and really made me the happiest I could be on the day-of.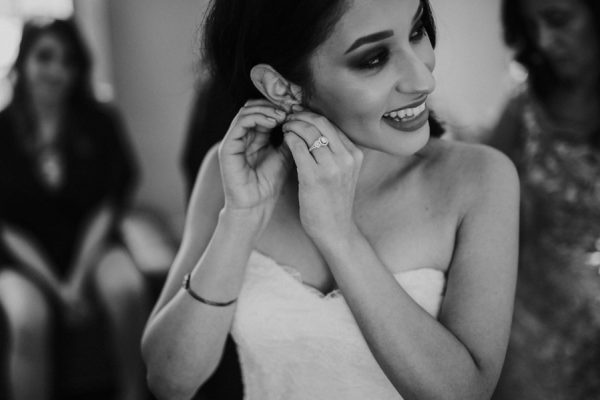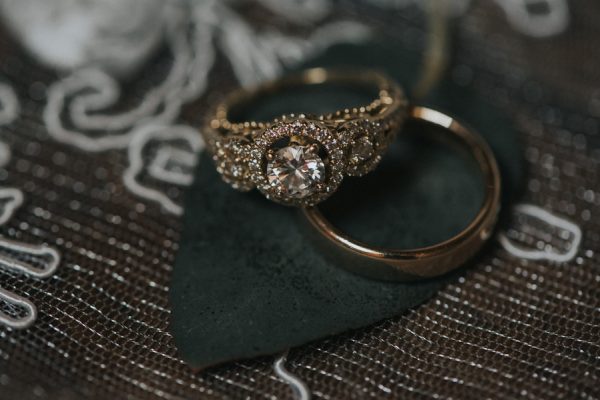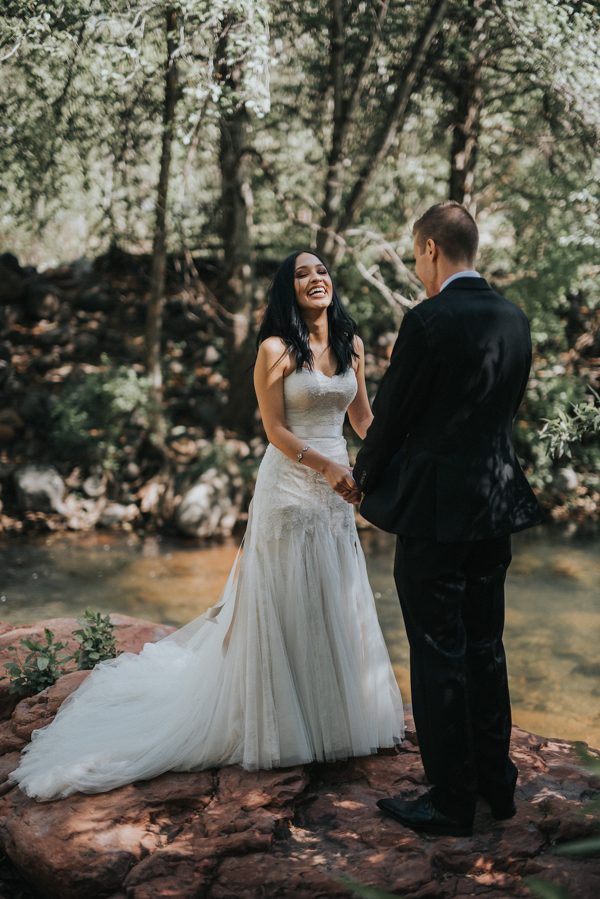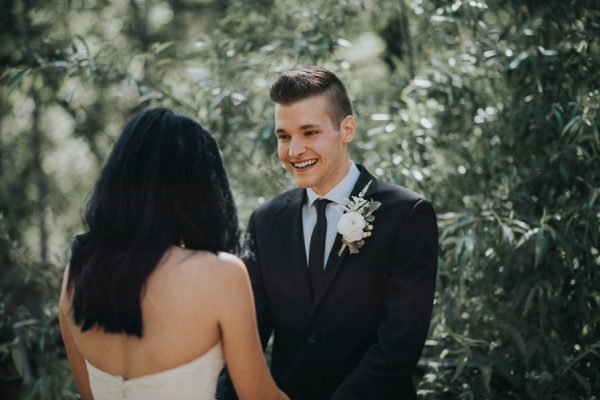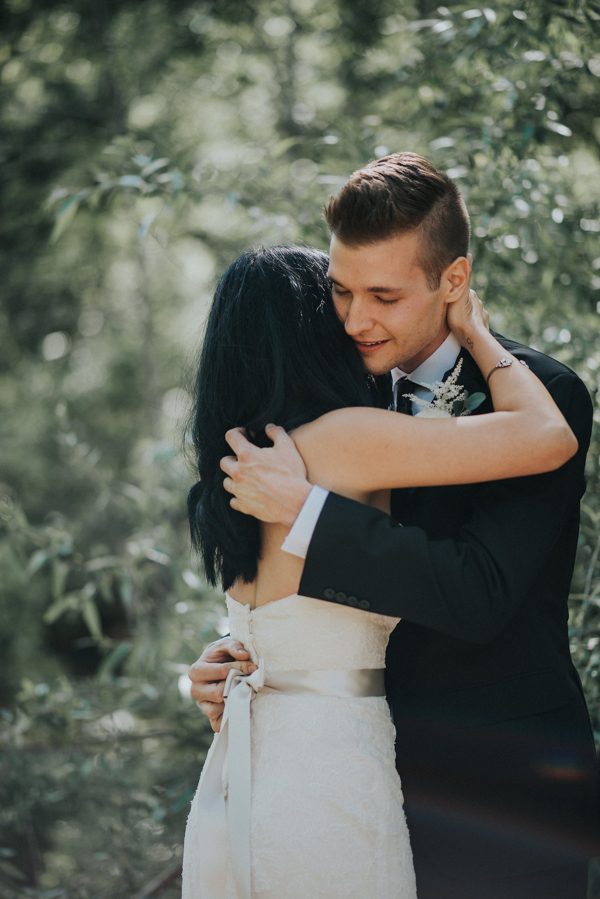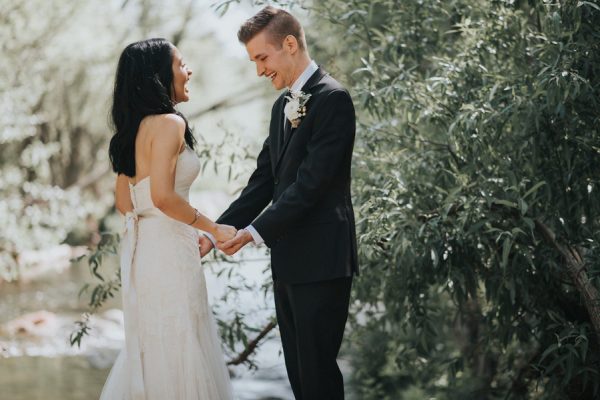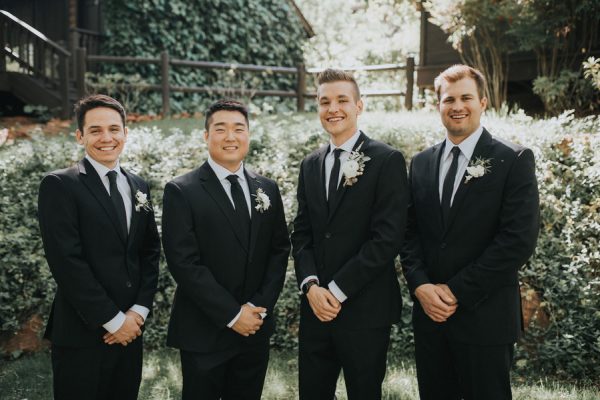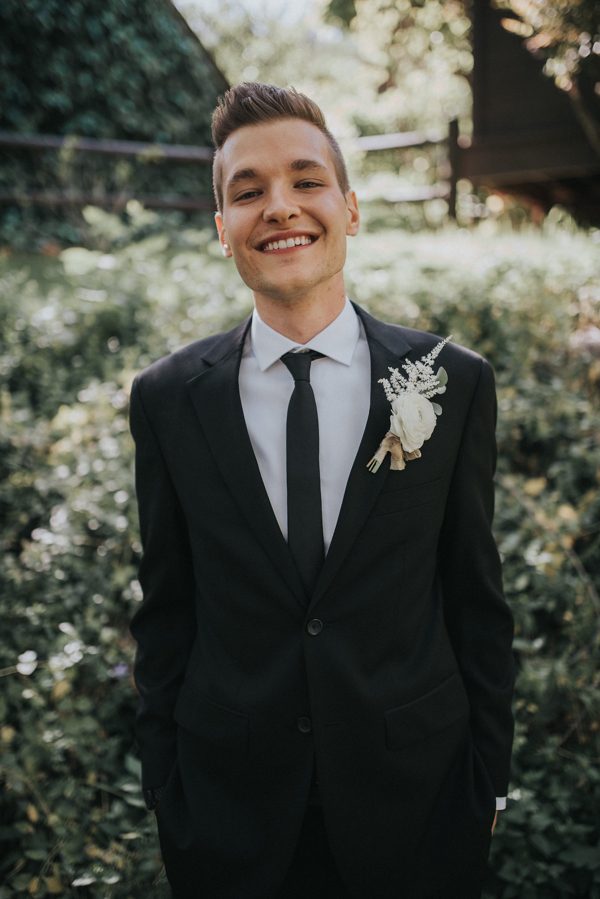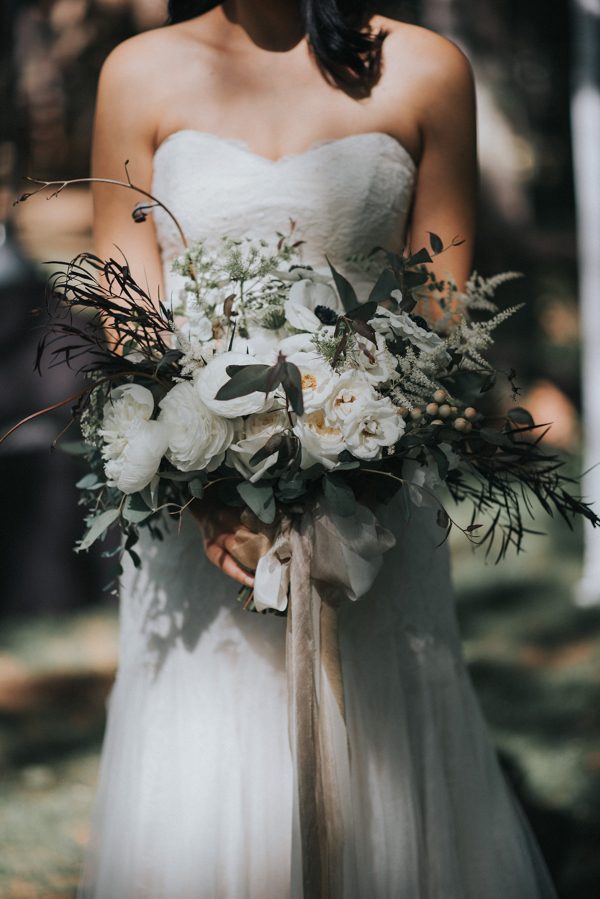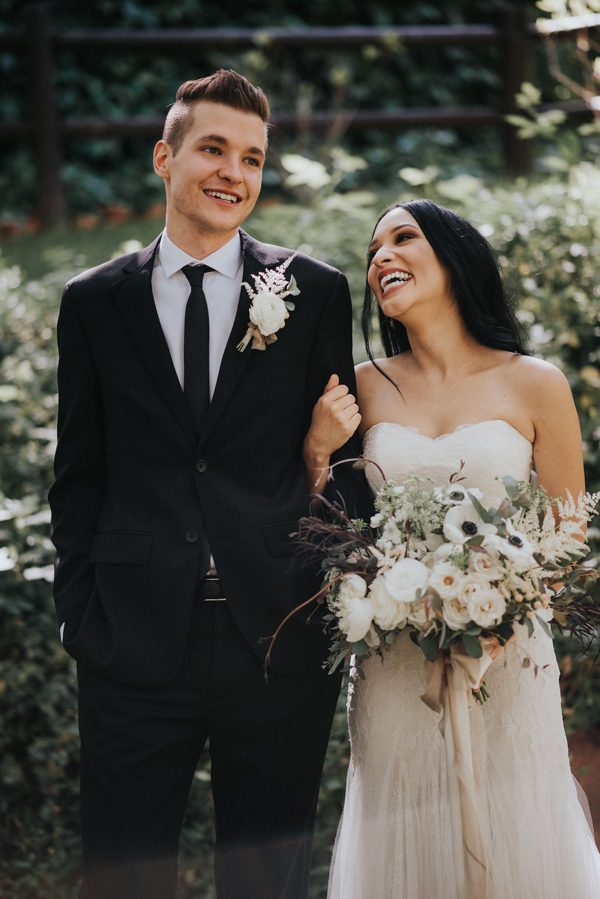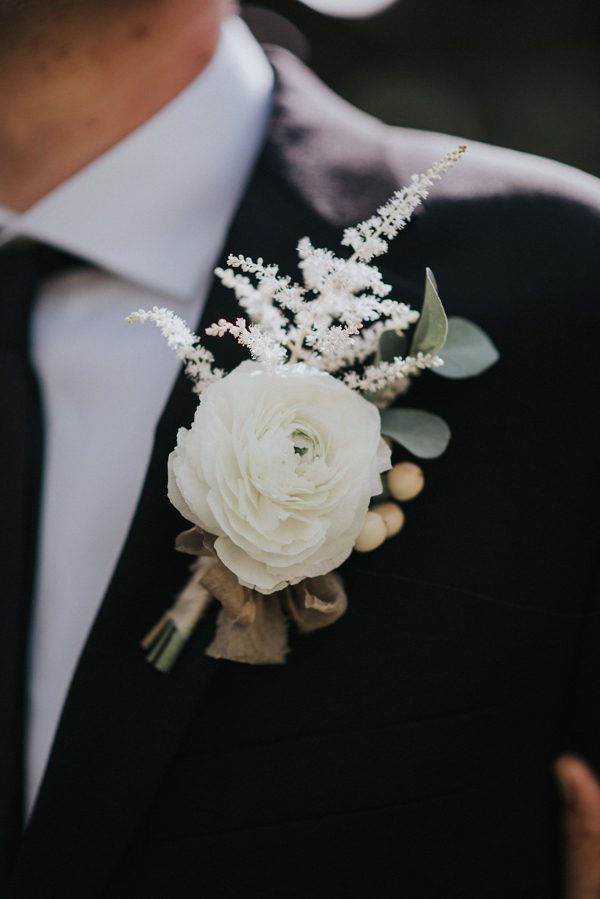 My dress was a Martina Liana and had layers and layers of lace and silk that you could see as I moved. I never thought I would wear a fit and flare gown, but when I tried it on I knew it was right. I loved BHDN's vintage feel and wore a cuff from them as well as medium sized dangle earrings. My girls all wore BHDN dresses and I bought them special hangers that they could use on the day of as well as after. All of the colors flowed so perfectly and the florals tied it all together, making it look so intentional and stunning.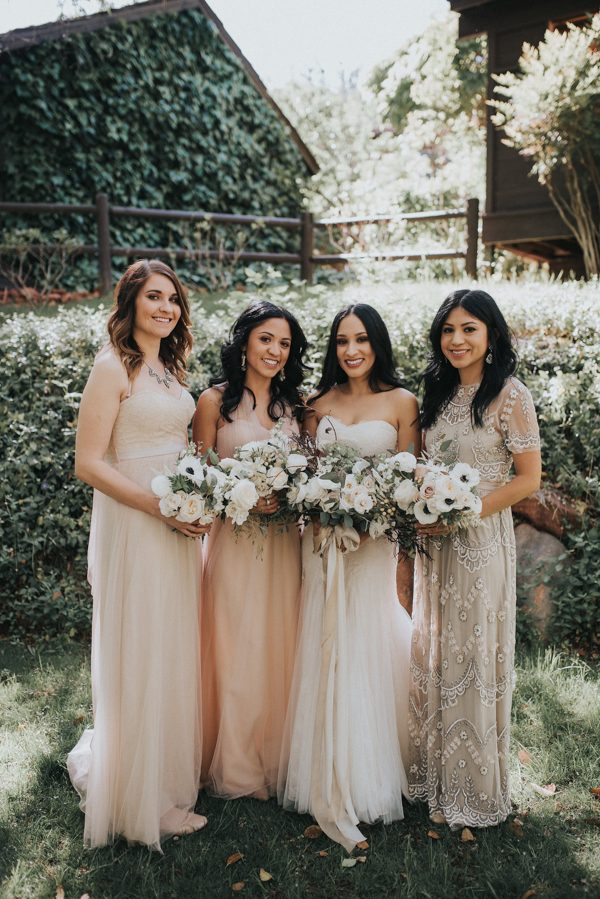 The DIY details for my wedding were unique in that my mother is an insanely talented floral designer and event planner. She was more than happy to help me plan every detail of my dream wedding and was really gracious in helping me stick to my vision. For the wedding invitations, we found a designer on Etsy to custom design all of our paper needs including the invitations, menu cards, and programs. We (my amazing groom and father) hand printed everything on handmade paper for a more organic feel. The wedding invitations really set the tone for our event.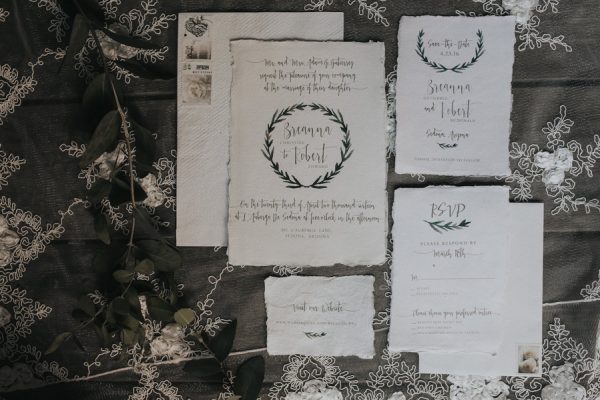 My wedding vibe was one of the most important parts to me. Translating my vibe to my guests was a top priority and it really decided every decision from the beginning. I knew I did not want a "traditional" theme, including a traditional church venue, a DJ, the garter toss, or a reception where everyone is at separate tables. I knew I wanted a more organic feel with a touch of classic romance. I wanted my wedding ceremony to be filled with only my closest friends and family and for my reception to feel like a large, intimate dinner party.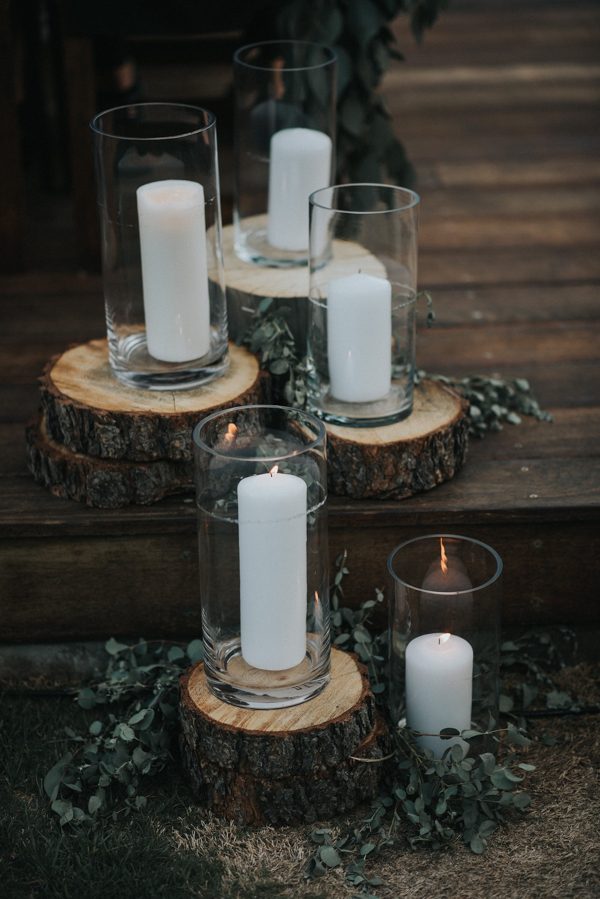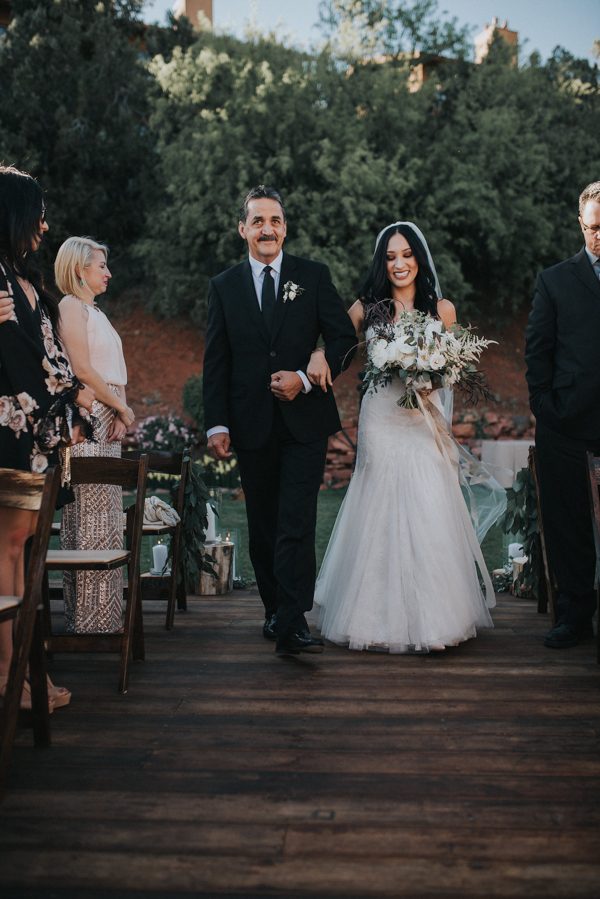 My mother played a huge role in my wedding, as an event coordinator and floral designer. We planned my whole wedding through countless hours and spared no detail. We knew L'Auberge de Sedona was the perfect fit for our vision with the ceremony site and it's stunning backdrop of the Arizona red rock and the reception down on Oak Creek was the perfect "nature" experience with the rushing water in the background.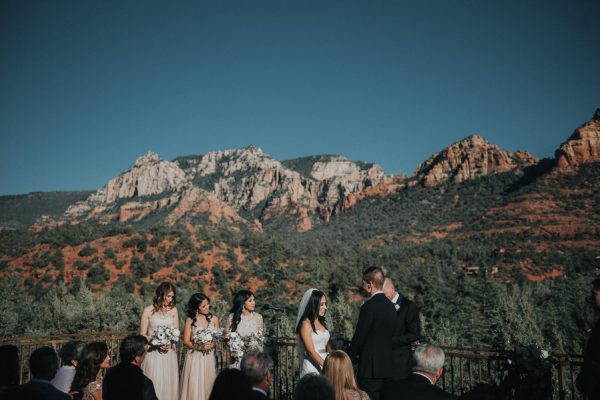 The most memorable part of the day was reading our hand written vows to each other during the ceremony. We were both so in the moment, it was like no one else was there with us. We were able to speak from our hearts and share with all of our family and friends, the reasons we love each other and our promises to be committed. I will never forget those moments for as long as I live. The insane red rock views didn't hurt either!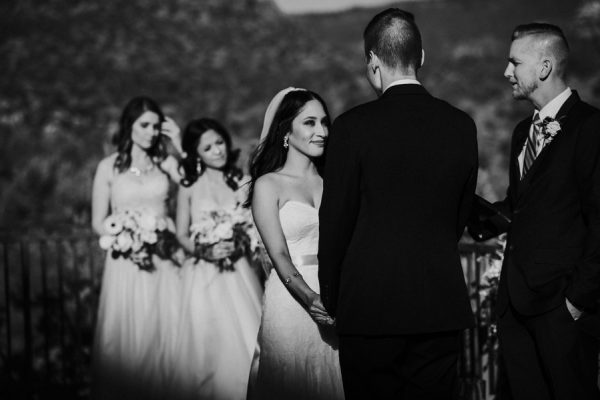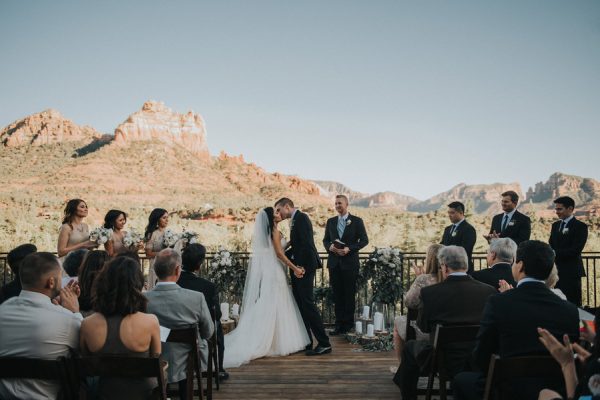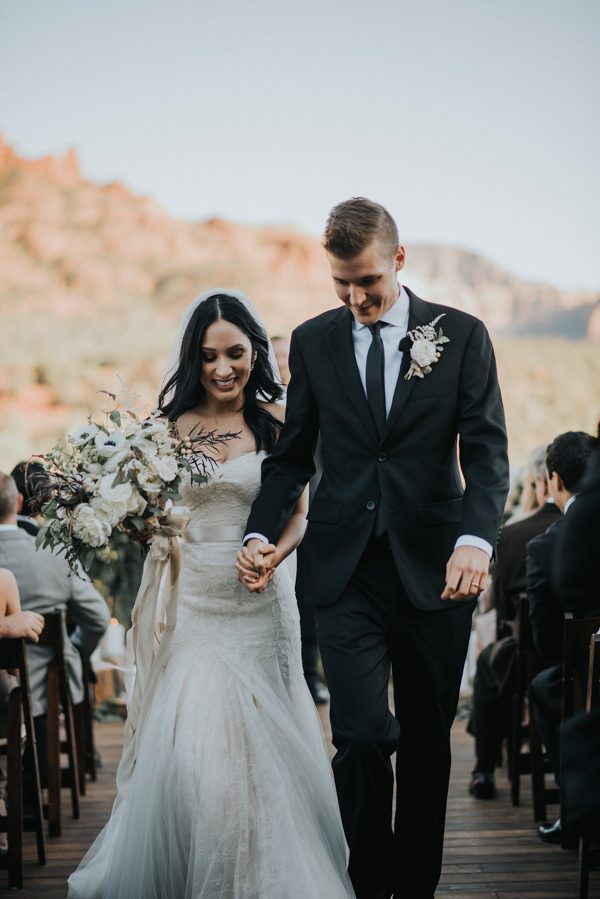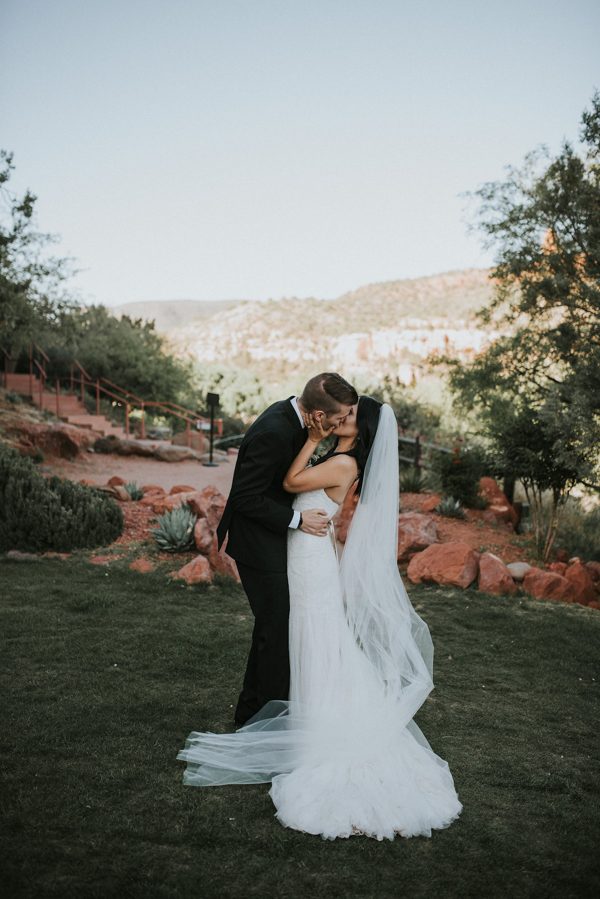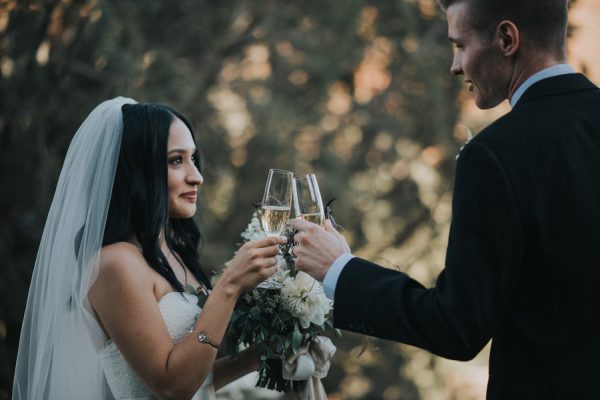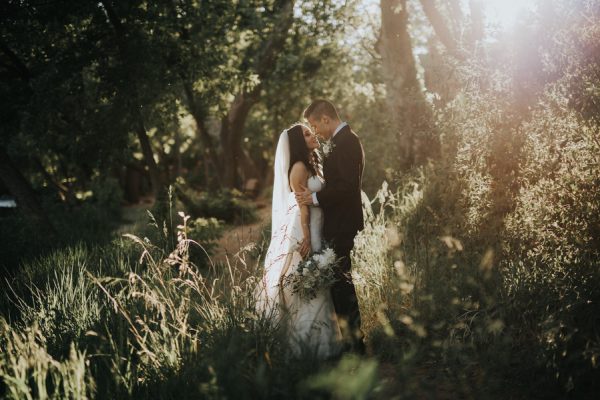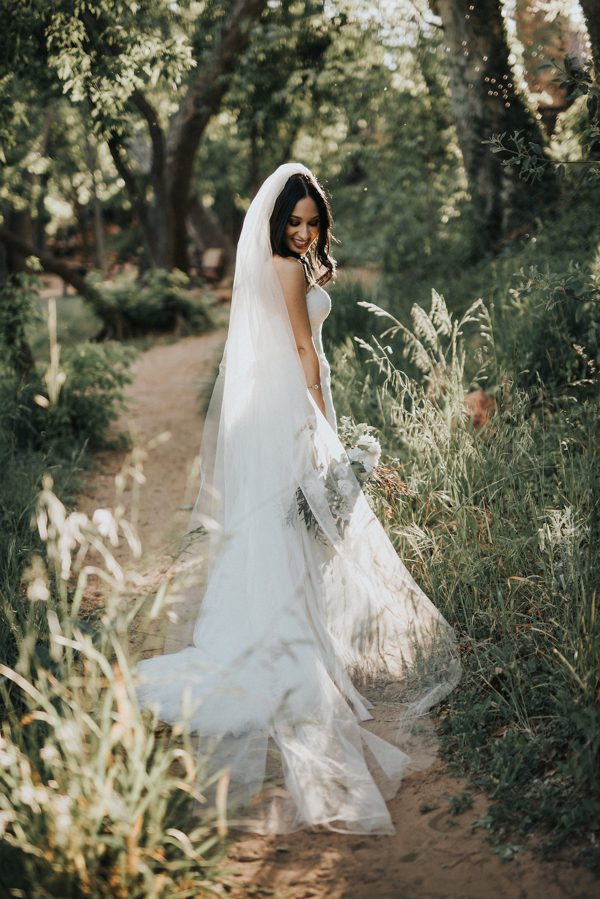 The moment I met our photographers Jonnie and Garrett, it was love at first sight. They are two of the most talented people in the world and they truly made my wedding. They captured everything the way it should have been and truly translated our day into perfect photos. They flow off of each other, capturing every moment, while making you feel at ease. Anyone that is able to work with these two are incredibly lucky and I can only imagine where their love for each other and photography will take them.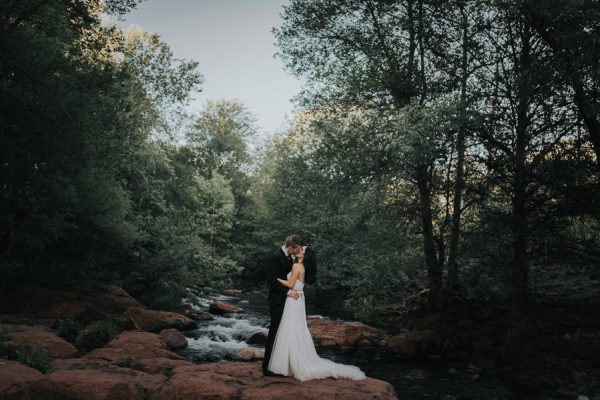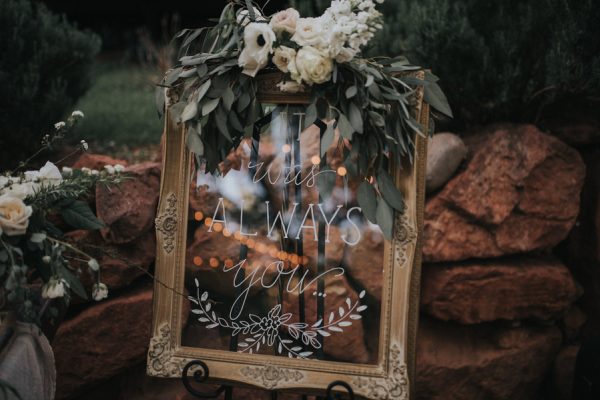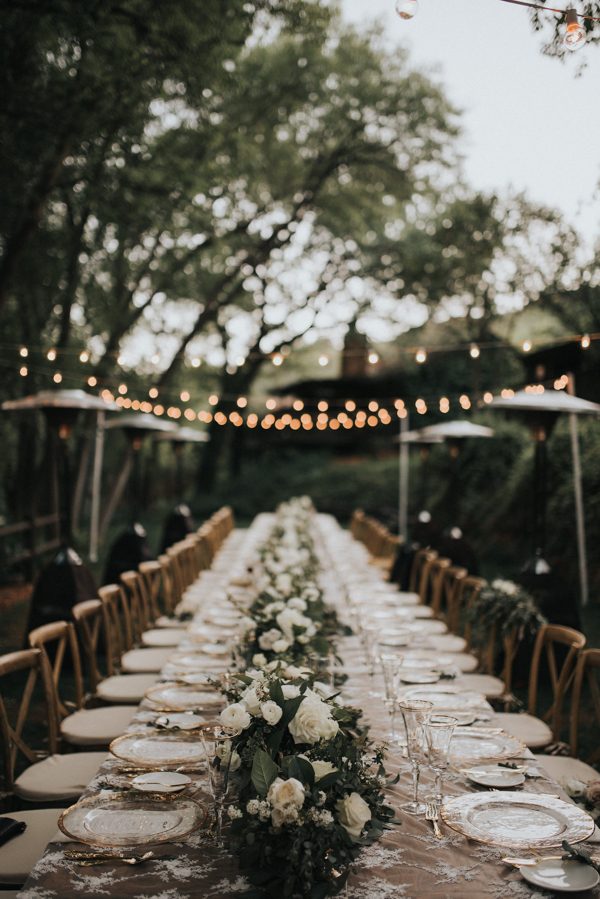 The decor was organic and romantic from the candlelight and eucalyptus garland everywhere. My bouquet was wild and garden style with the most lush florals. The six Descanso tables put all in a row lead everyone to be able to see one another and enjoy their time together. I wanted all of my guests to feel like they were in nature, and create memories with each other and celebrate our perfect day, all as one.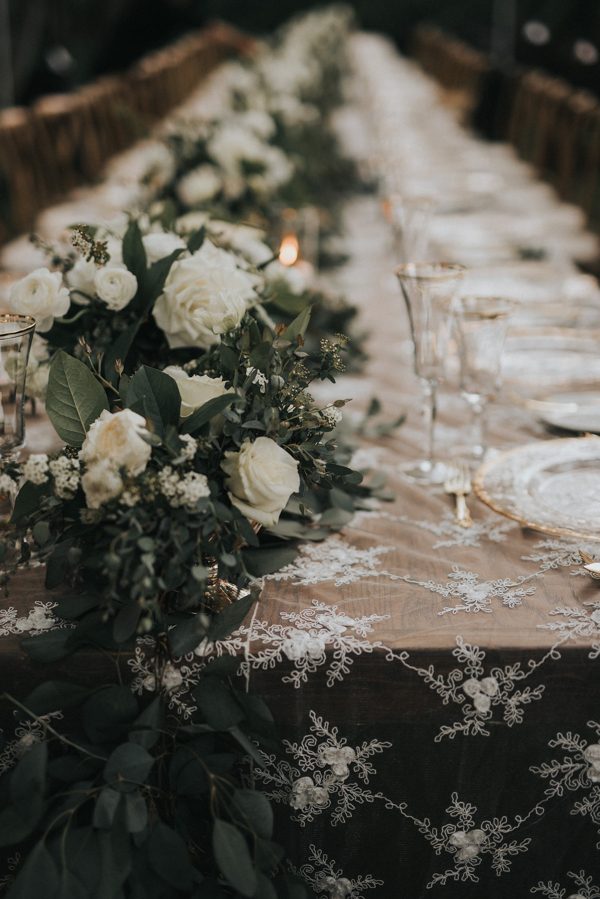 We intentionally set every detail of the reception table from the French lace linens to the hand strewn garland reaching down all six tables. There was dozens of floral center pieces that took my breath away when I first saw them. We loved the gold rimmed chargers, glassware and flatware and felt like that really tied in the elegant portion of our vibe.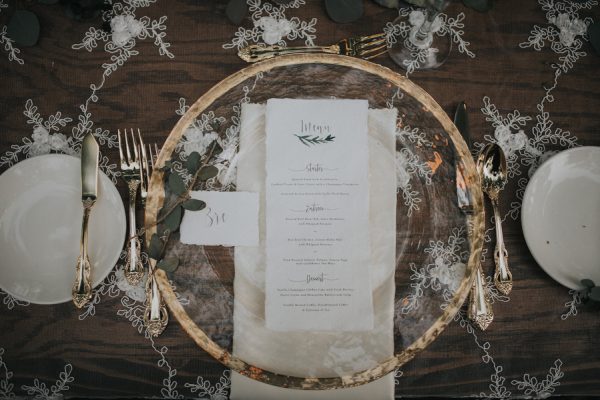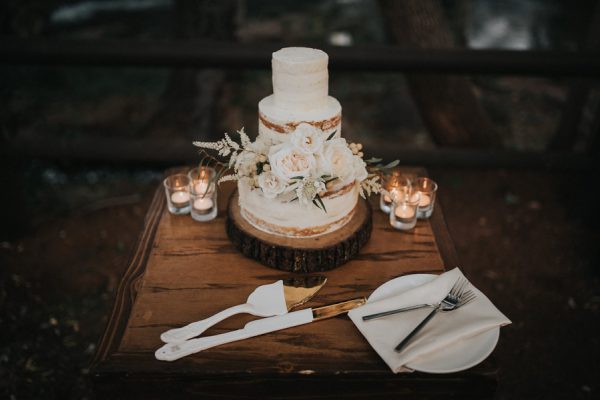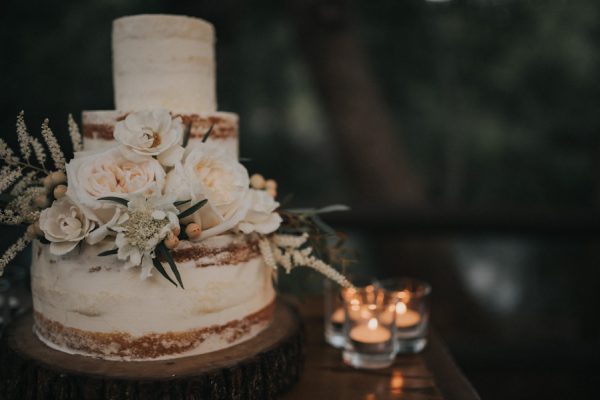 My groom and I hand picked every song that played during our wedding. We did not want an overpowering DJ, and instead intentionally thought of our guests and our tastes and chose music for every part of the event. We were so happy with how our vision turned out at the end of the night, when we were able to speak to all 44 of our friends and family and celebrate together.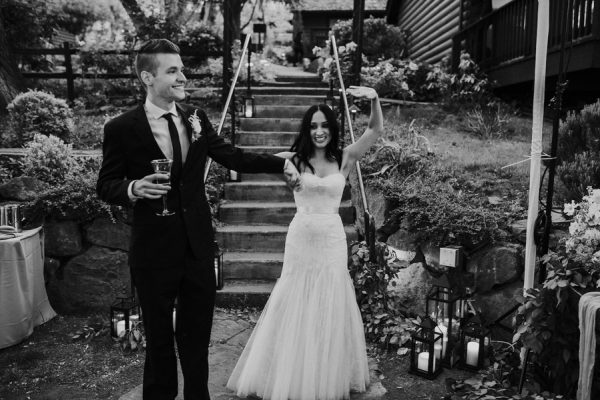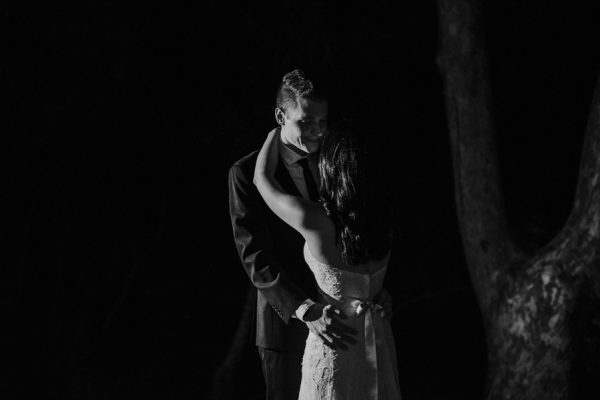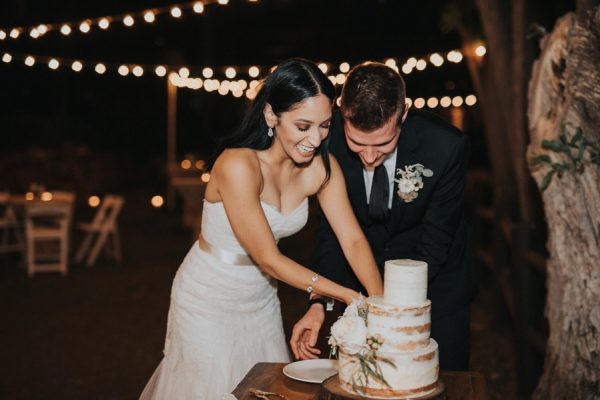 My mother also hand made our guest book and created the most stunning floral arrangements for the table that swept over the two "B"s and our tray of cookie favors. My mother truly made my perfect day happen. She oversaw every single detail and made sure everything was done to the standard of perfection. She spent countless hours preparing for my wedding and I truly could not have done it without her. She really made my dreams come true.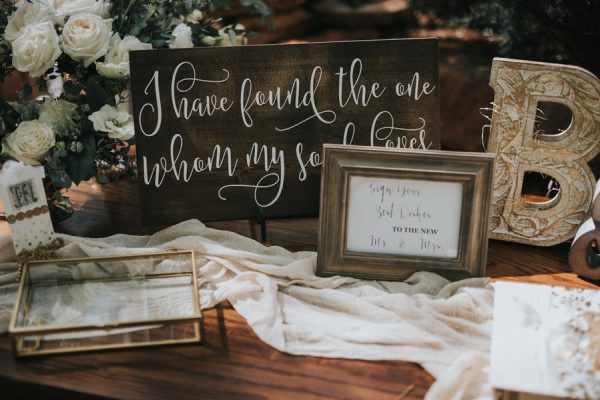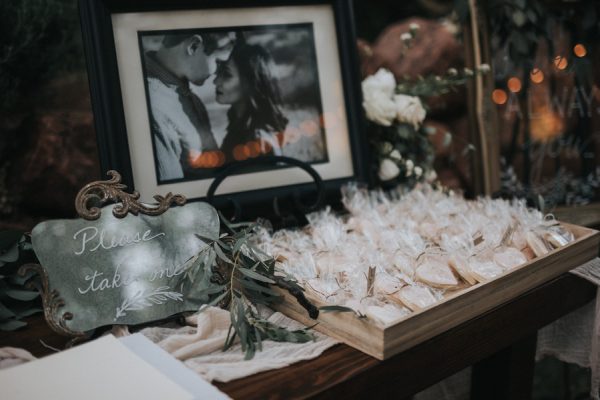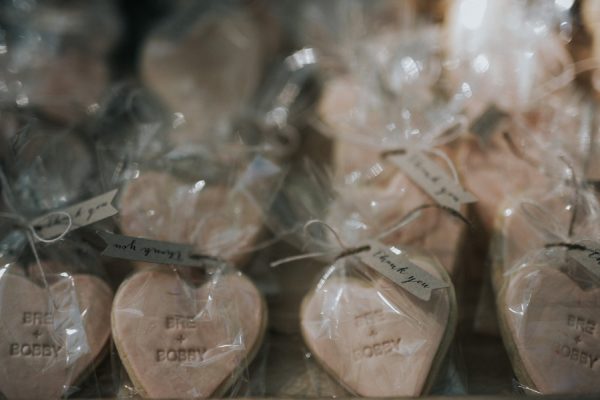 My advice to any bride I would share, is to let the people around you help. There are many people who would love to be a part of your process, and it turns into a wonderful experience letting them do that. Don't be afraid to let someone take the reigns in smaller areas, even your groom. Tell people what you need from them and thank them. It will save you a lot of stress, and it's a special time to have people show you they love you through their actions.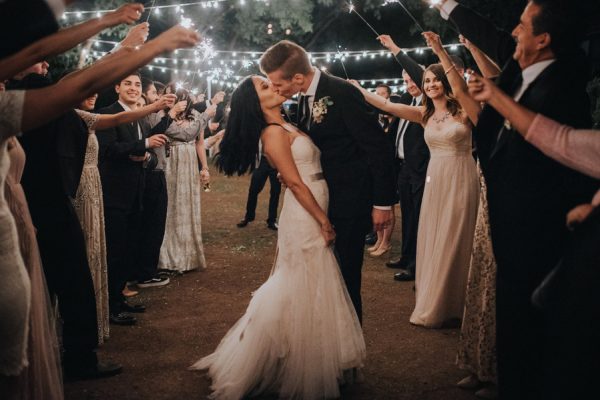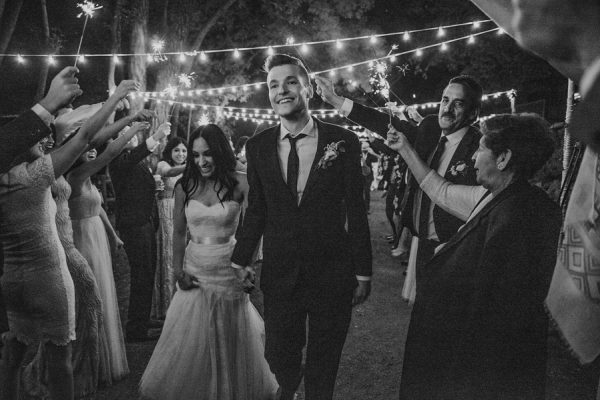 Congratulations to Bre and Bobby, and a huge thanks to Jonnie & Garrett for sharing this wedding with us! Love this wedding's natural vibes? Then you've got to see this modern organic wedding at Ann Arbor Distilling Co.!