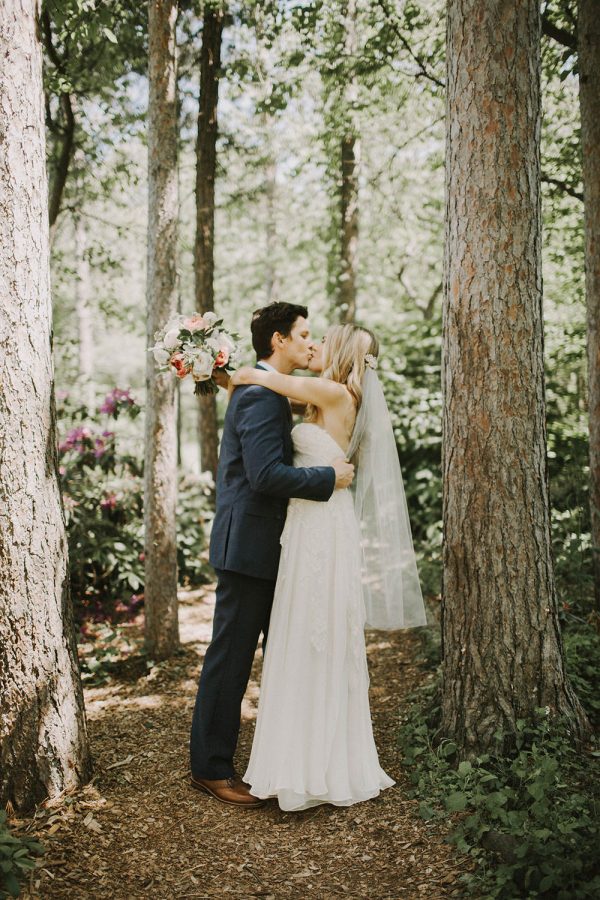 Get ready for pretty overload, because Jess and Nate's Michigan wedding is one of the loveliest we've seen. From the delicate, feminine bouquets to the bride's Sarah Seven gown, every detail created a whimsically romantic vibe. The pair said "I do" in the middle of a forest, surrounded by their loved ones and endless pine trees. Before heading to their Ann Arbor Distilling Co. reception, the wedding party hopped on a big yellow school bus for a little ride around Ann Arbor and a quick photo shoot with Justine Montigny as the sun began to set on the day. Excited to see their guests and on a high from tying the knot, Jess and Nate literally ran into their party with arms outstretched.
The Couple:
Jess and Nate
The Wedding:
Ann Arbor Distilling Co., Ann Arbor, Michigan
The Inspiration:
Outdoor organic meets high-vibe modern! (We totally just invented that!) I was going for simple, yet elegant; nothing too structured or forced. I wanted guests to feel the love that was put into making this day special. We all worked together to make it happen and it was all love! The little details just fell into place perfectly…it was "us!"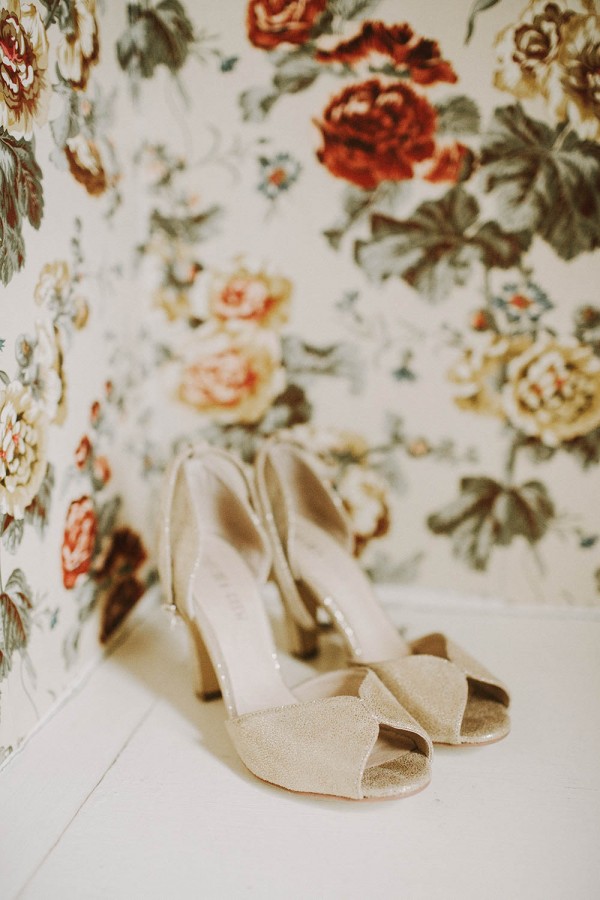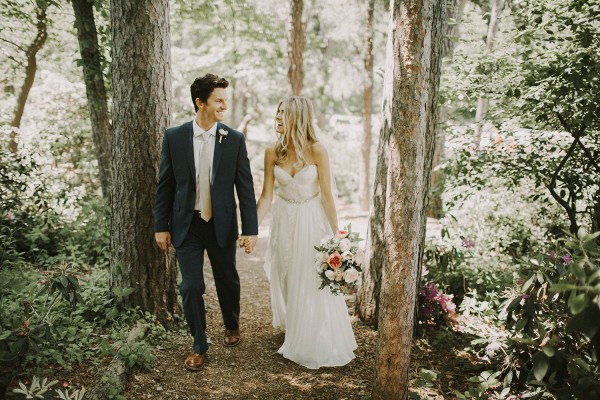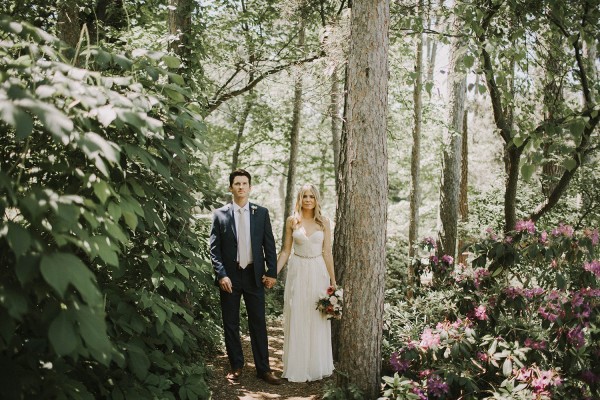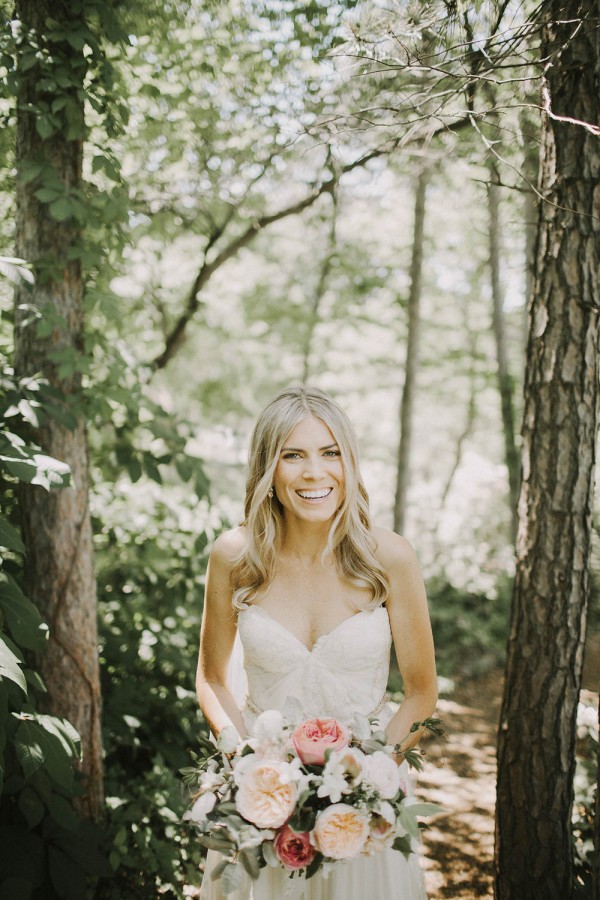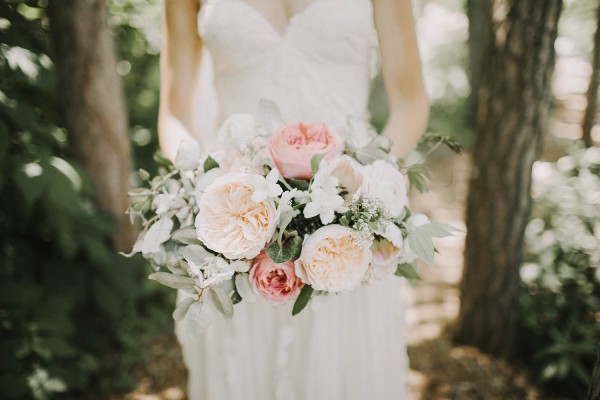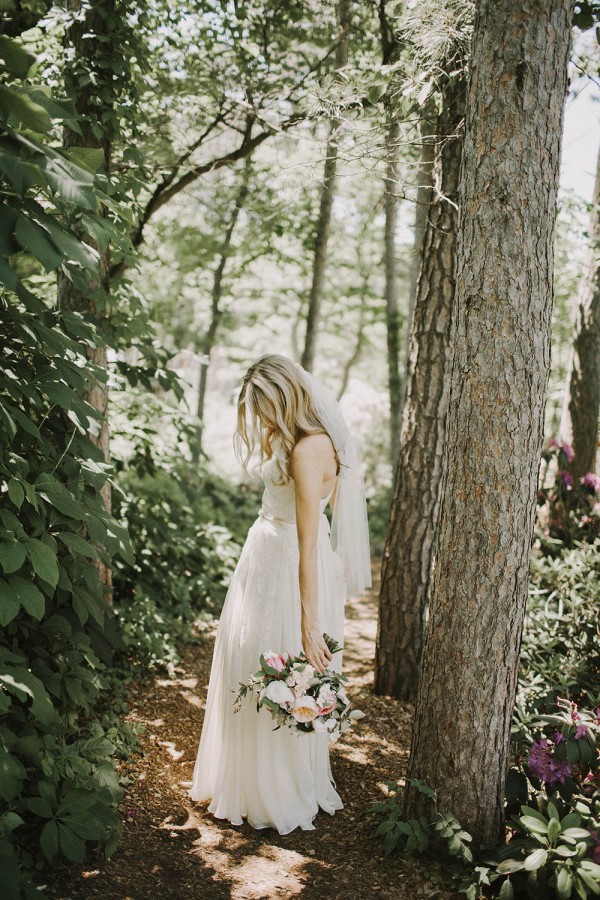 From the bride: I wanted a dress that had a flowy, natural look, yet was slightly refined with elegant details. I wanted to feel good in it and be able to move. The more I learned about my dress and the designer's inspiration, it was like the stars were aligned; "Made for the woman who has an urban inclination, but is whimsical at heart; The Sarah Seven girl seeks out beauty, loves love."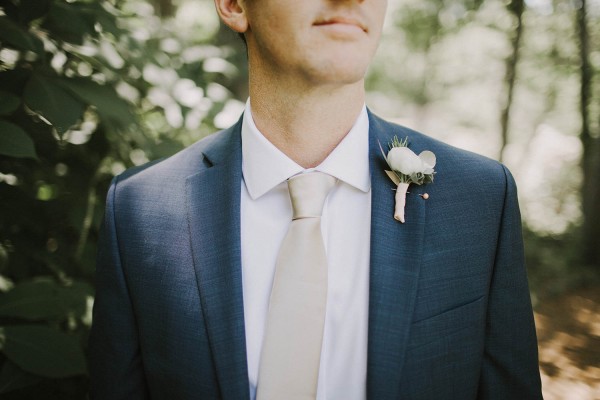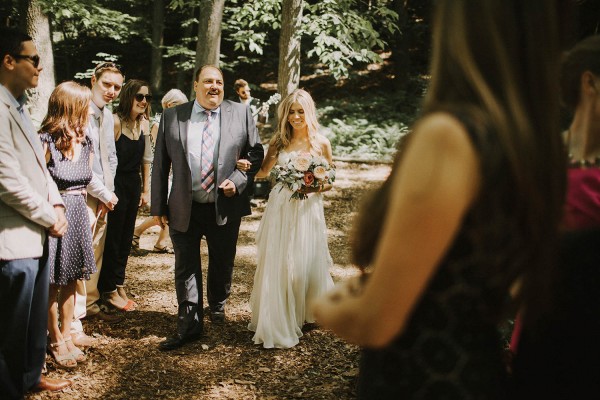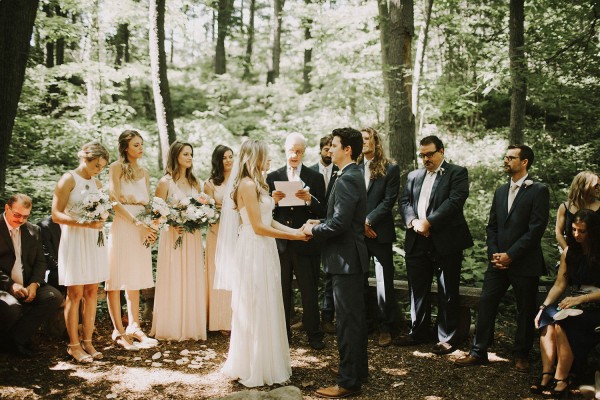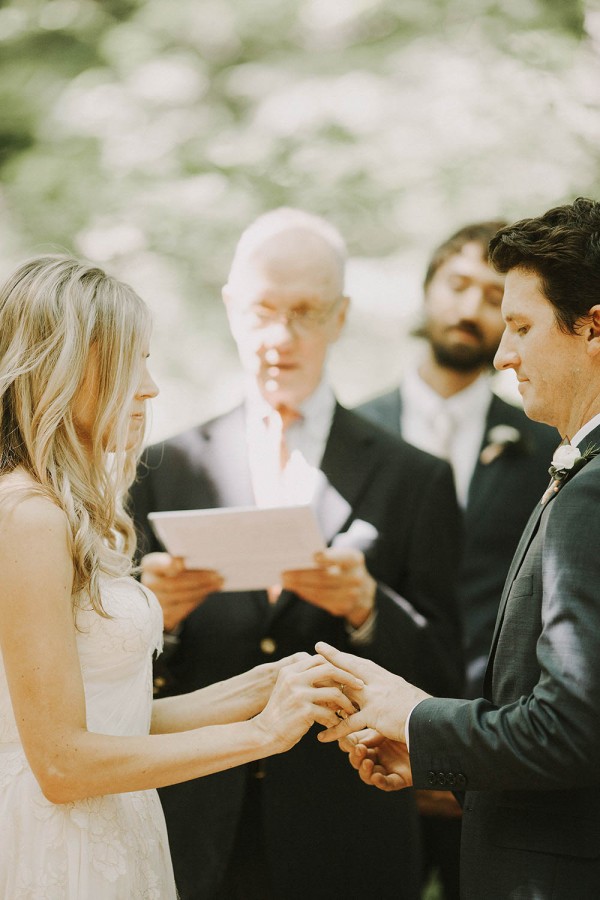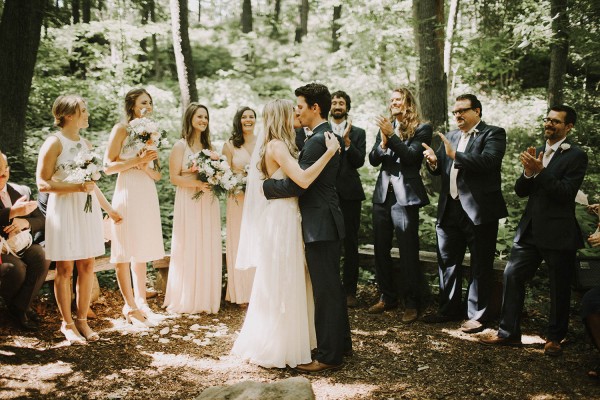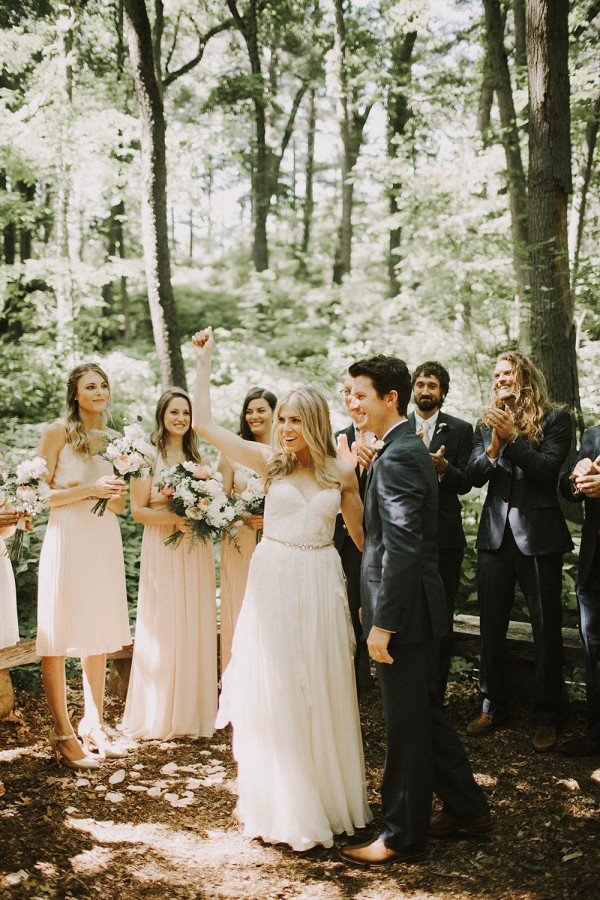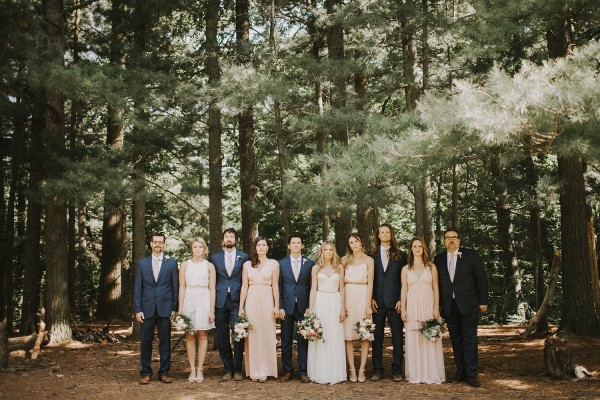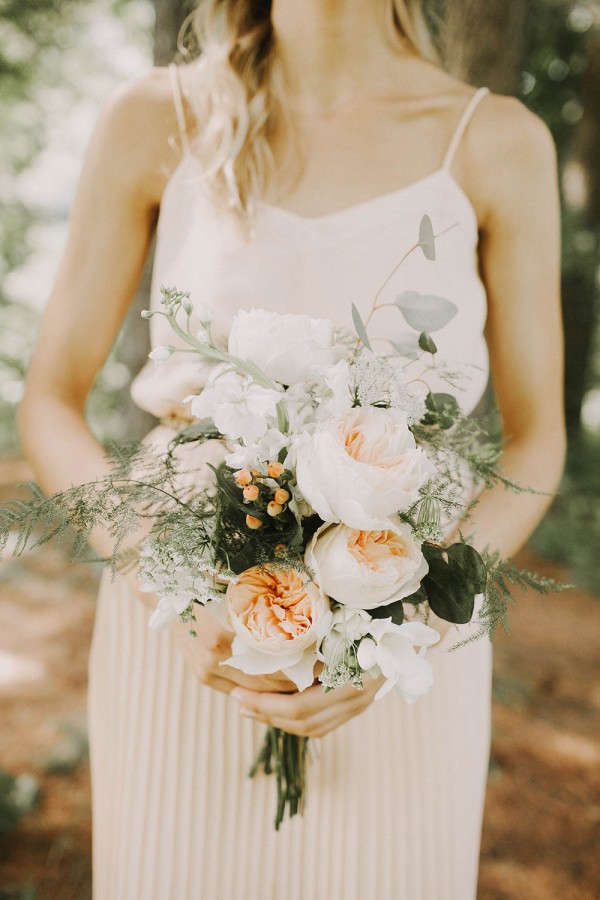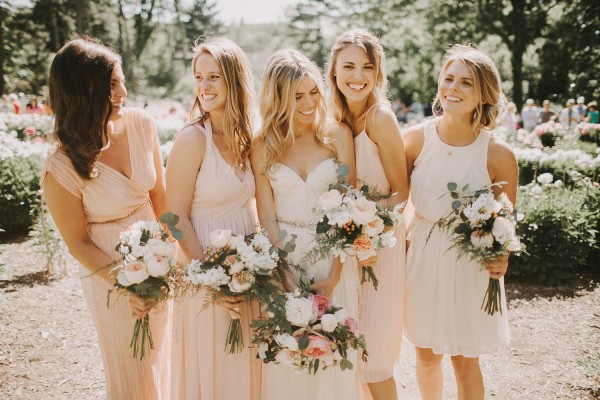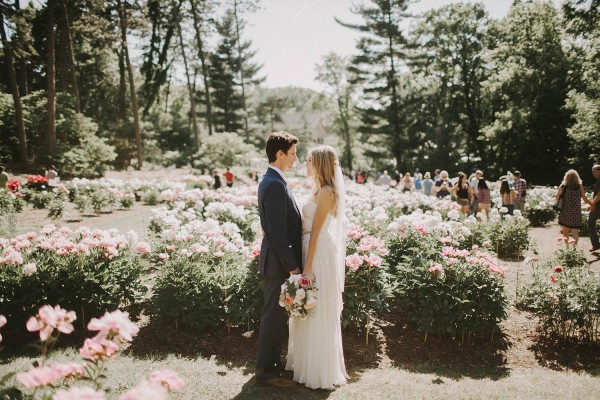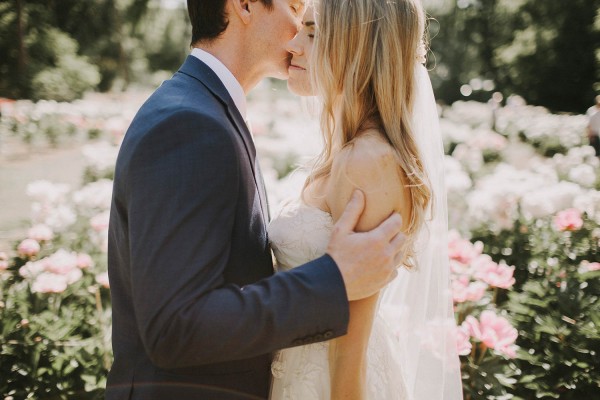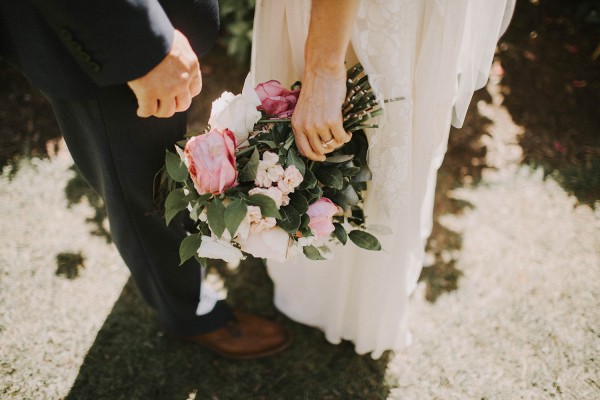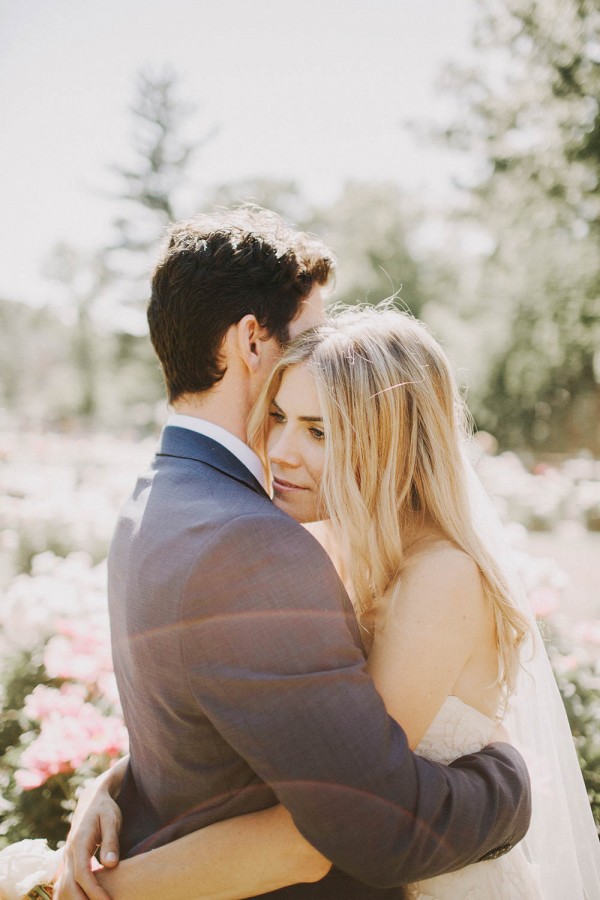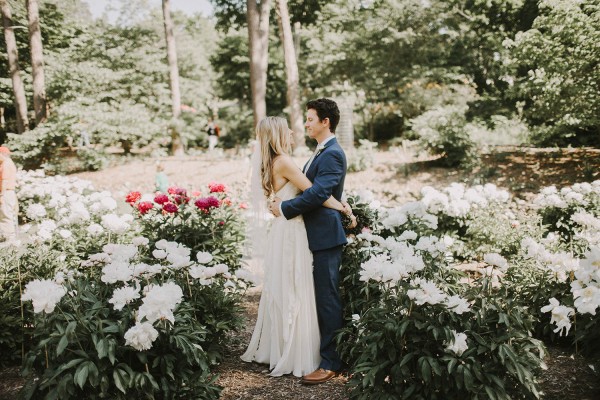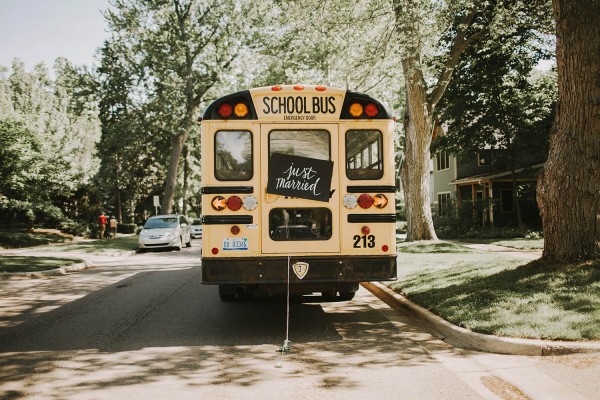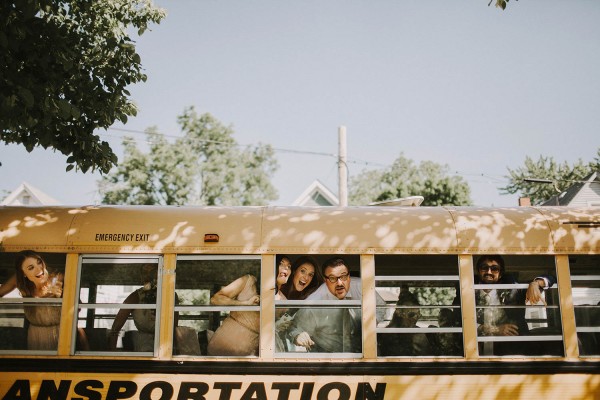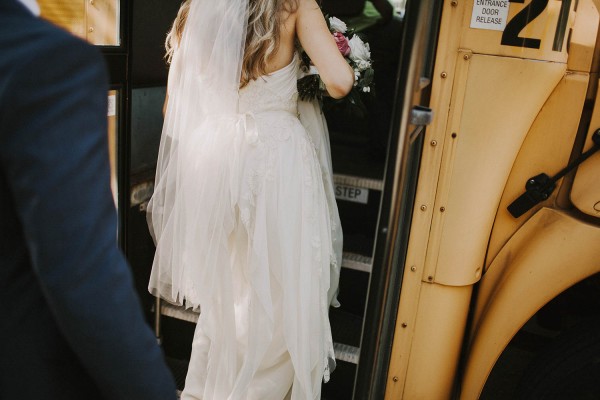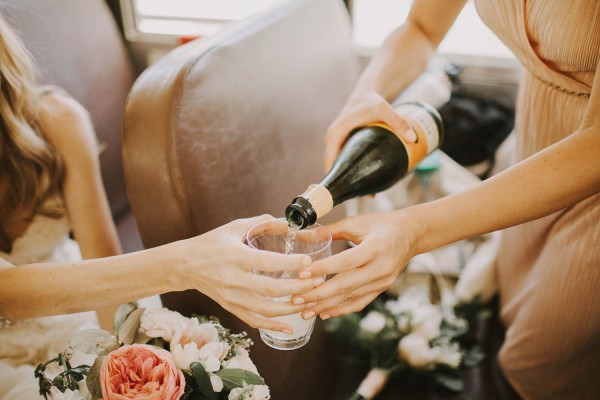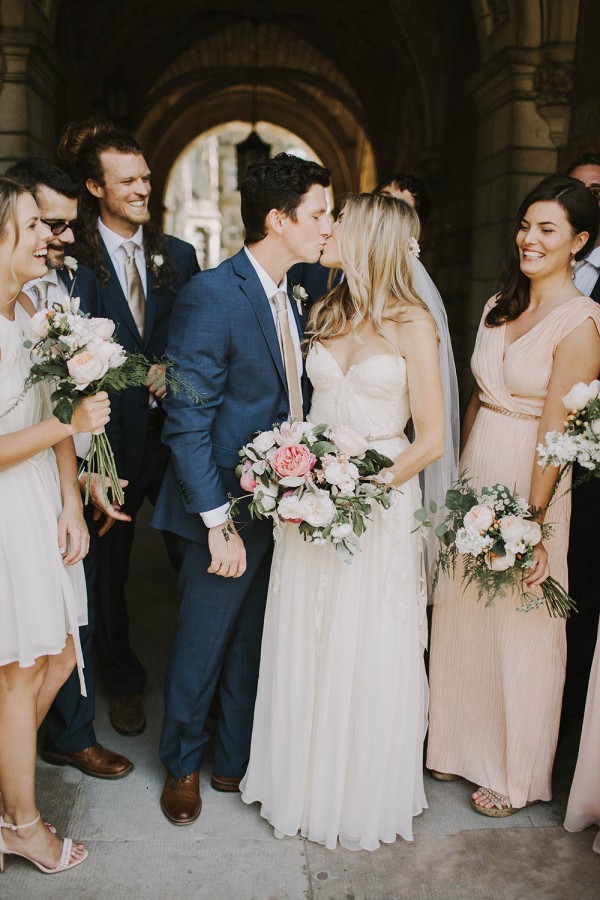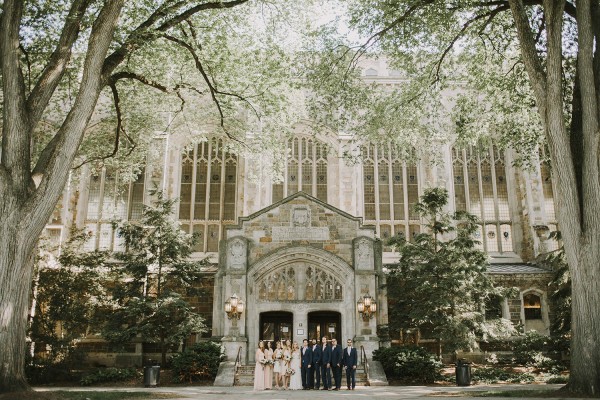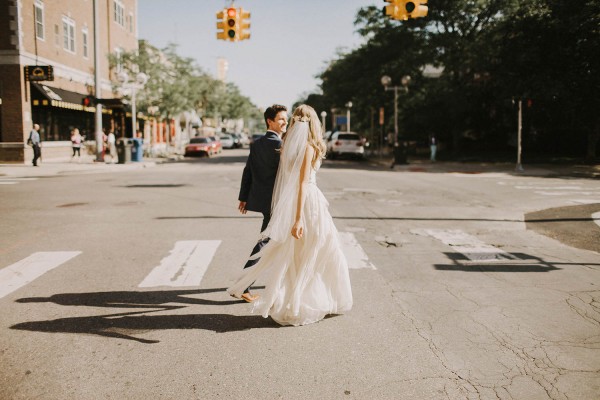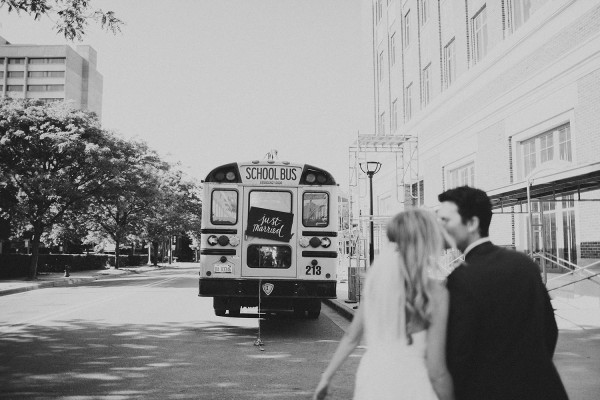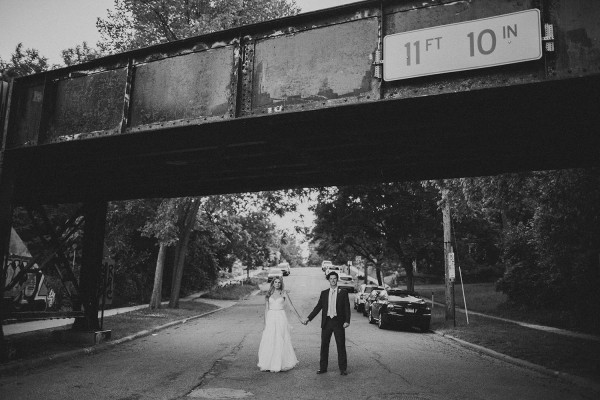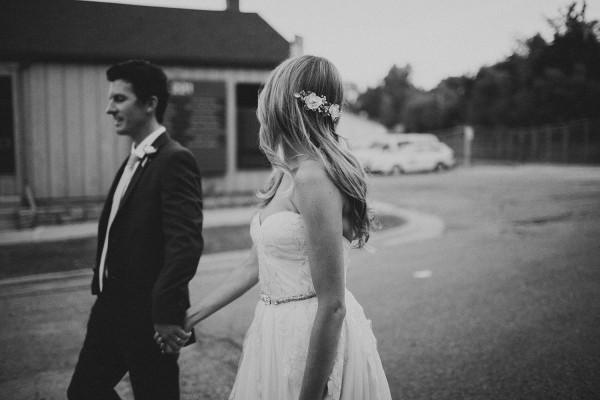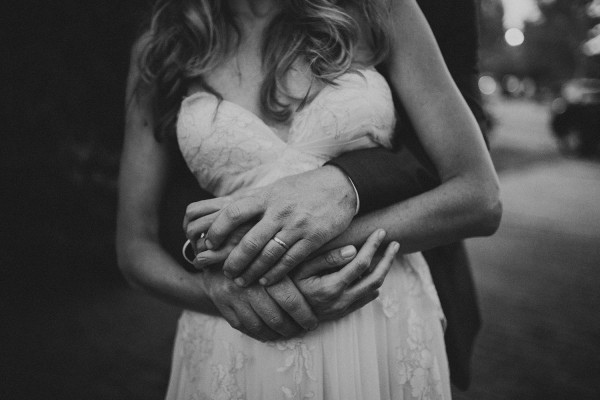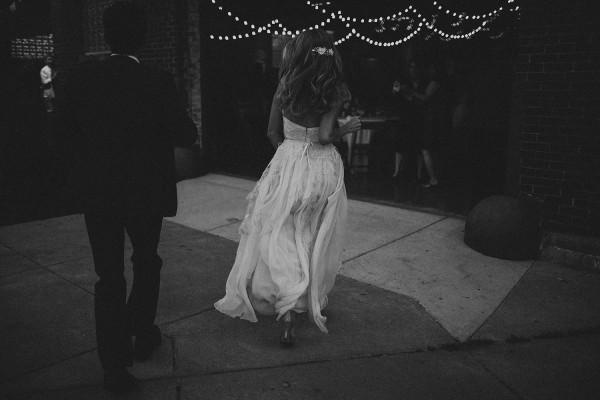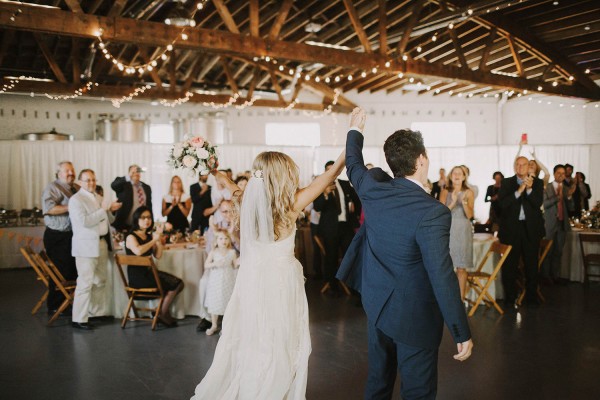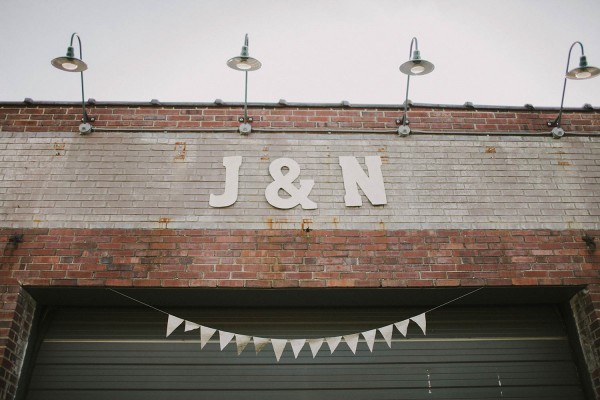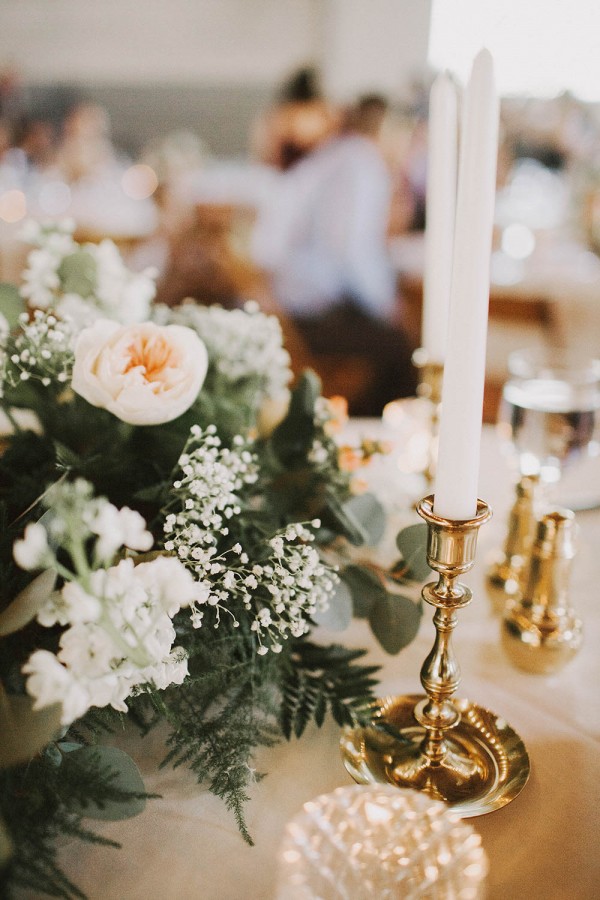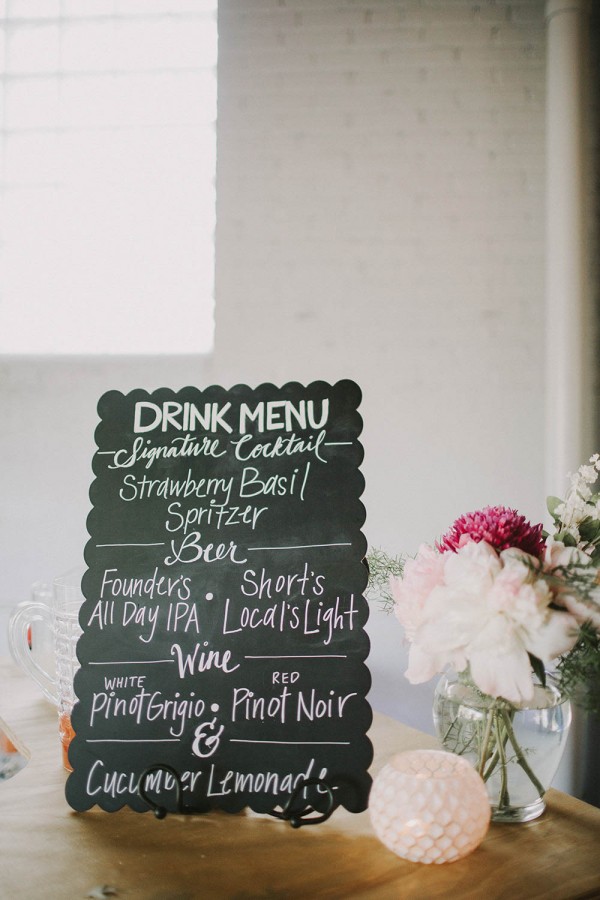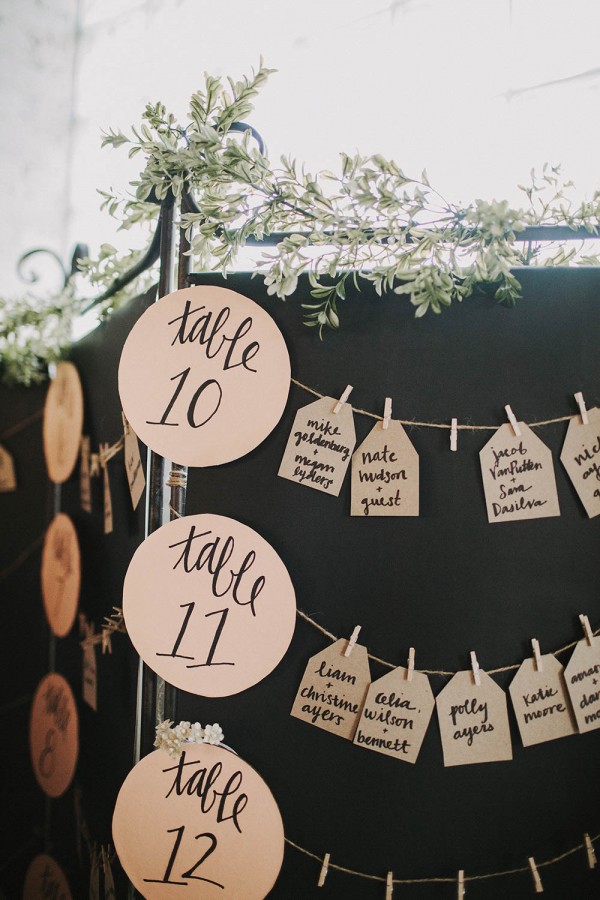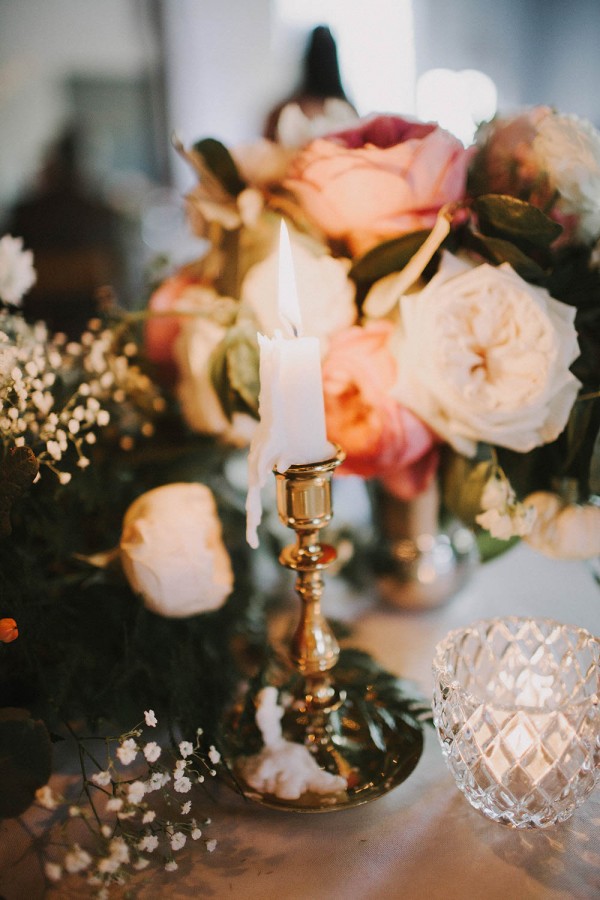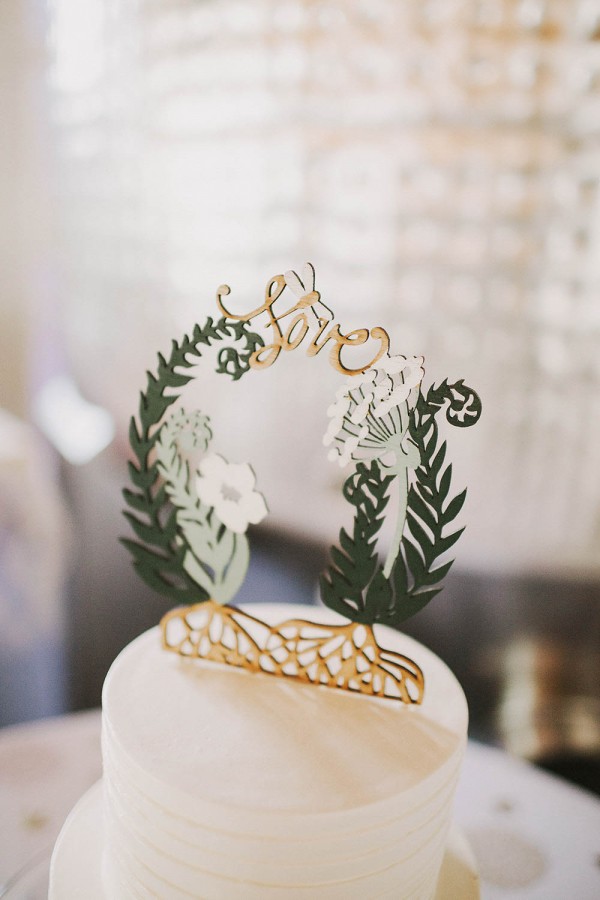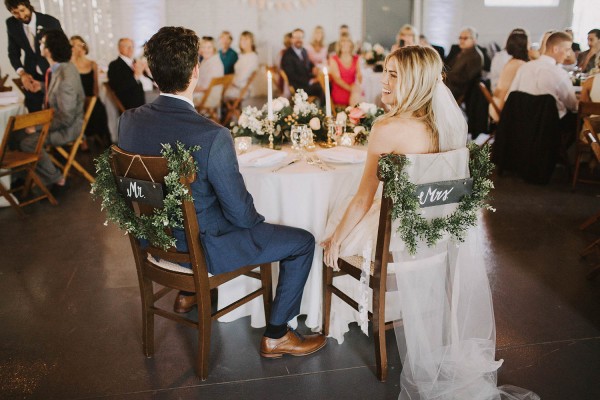 The Moments:
We both will never forget how we arrived at our dinner reception. As we were entering during our favorite Jim James tune, Jess turned to me and said "Let's RUN!", and we ran into this beautiful room we had created for this one special day, only to see all of our very closest loved ones standing and cheering for us. What an incredible experience to share with someone! We both smile so bright every time we think of that unforgettable day.
The Couple Recommends:
We feel so blessed to be surrounded by so many wonderful vendors here in Ann Arbor! Everyone we worked with was amazing. The food from our caterer Eat was just phenomenal! Helen was so accommodating and professional.
We also can't say enough good things about our photographer Justine; she was so easy to work with, and captured the day in a way that we will cherish forever. She's the reason we're in Junebug! We love you, Justine!
A special thanks to Justine Montigny for sharing Jess and Nate's modern organic wedding with Junebug! If you love the juxtaposition between natural and industrial, be sure to check out Shannon and Jason's earthy modern wedding at Reading Art Works.