photo by Peyton Rainey Photography and Chelsea Denise Photography
When it comes to hiring wedding vendors, some are more obvious than others. You wouldn't dream of having a wedding without hiring a photographer, but have you considered hiring a rental company to do their part for your big day? In case you haven't, we're here to tell you why working with a rental company can help you create the wedding of your dreams while relieving you of stress, time, and budget woes.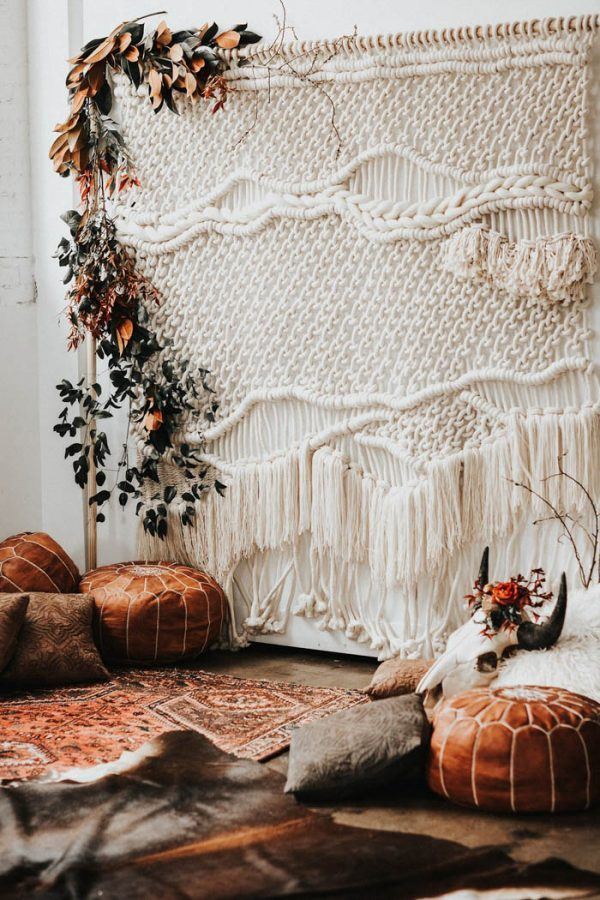 photo by Monique Serra Photography, event design by Hickenloopers, rentals by Renata Stone; see more from this wedding inspiration shoot here!
1. It's easy to create a cohesive style
When it comes to designing your wedding, the options are literally endless. Even if you've narrowed down that you want a vintage bohemian look, deciding on the design elements to execute that style can be overwhelming. This is where a rental company makes things so much easier! From candlesticks to couches, the rental company has already curated a selection of items and often even organizes their stock by wedding style (e.g. rustic rentals, industrial rentals, etc.). Whether you're designing a lounge area for the reception or arranging a welcome vignette at your ceremony, the rental company has a select number of pieces you can mix and match to perfectly carry out your vision.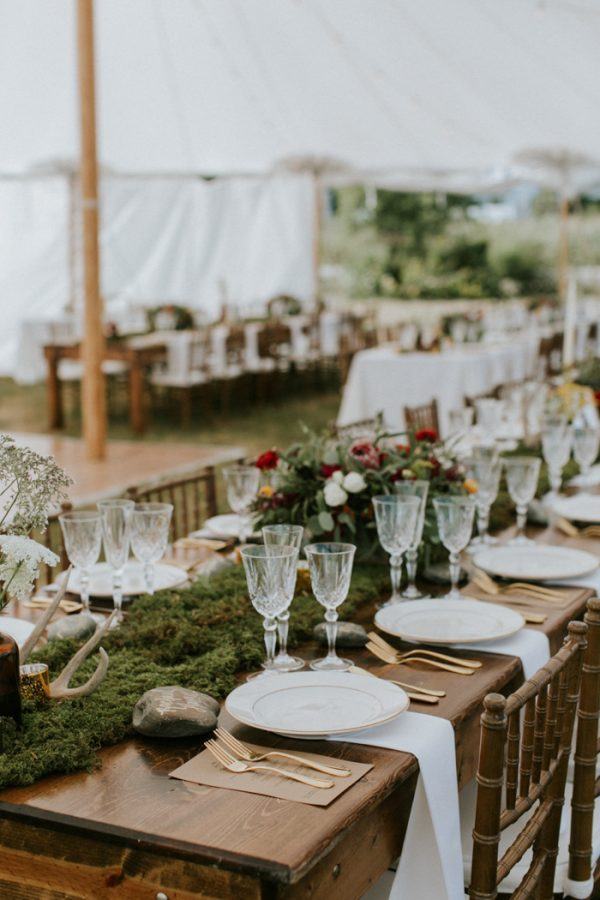 photo by Emily Delamater Photography, event design by Take Off Events, floral design by Coco Design Company; see more from this wedding here!
2. You will save time and money not sourcing every single detail yourself
You already have enough on your plate with planning a wedding — let someone else do the hard work of sourcing your decor elements! A lot of couples get in over their heads with wanting to thrift or DIY every piece of decor for their wedding, not realizing how many pieces they will need to find or create, not to mention the expensive price tag of doing it yourself. When it comes down to it, working with a rental company is actually the more budget and time friendly option! Besides, do you really want to be stuck with 150 mason jars or glass candle holders after your wedding is over? Unless you're getting into the wedding planning business after saying "I do," it's best to borrow the stuff you need for the one day you'll use it than to take up stock in enough glassware to fill your whole kitchen.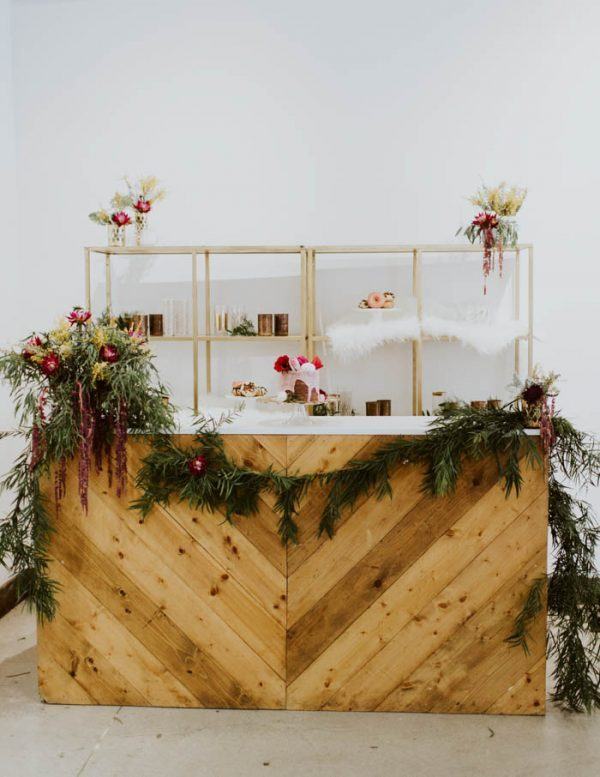 photo by Elizabeth Lauren Photography, event design by Fawn Events, floral design by Salted Blooms, rentals by Adore Folklore; see more from this wedding inspiration shoot here!
3. The company will take care of transporting the goods
If there's one thing you don't want to worry about on your wedding day, it's the transport of a bunch of furniture to and from your venue. One of the perks of hiring a rental company is that they take care of getting your rentals to the wedding and back to their warehouse safe and sound. No need to assign a bridesmaid to drive a big ole U-Haul of decor home after the party is over because a professional has got it covered!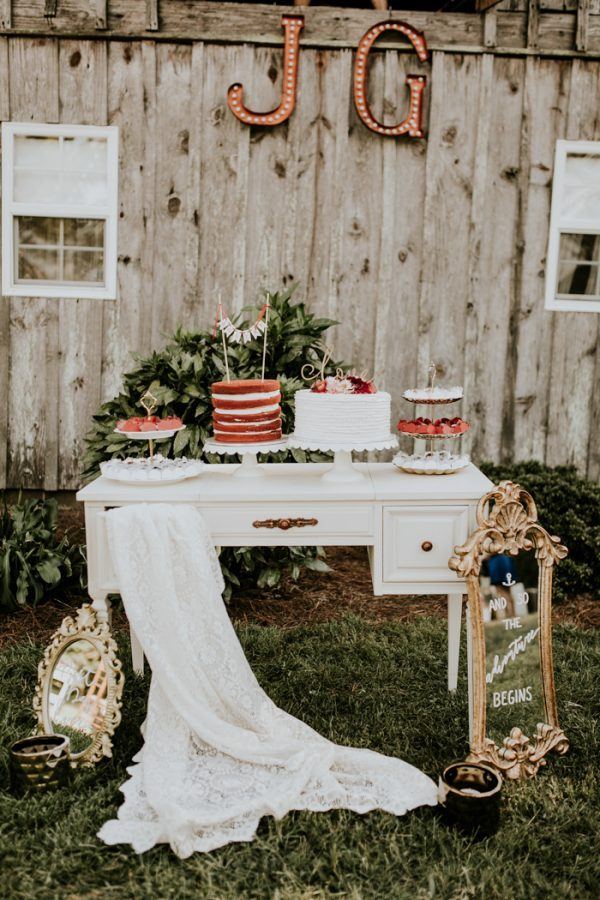 photo by Vic Bonvicini Photography; see more from this wedding here!
4. You won't need to worry about last minute purchases
Every couple has been there: it's the week of the wedding and you realize you forgot to get a cake stand/card box/table for your unity ceremony items. With a rental company, adding last minute items is no sweat! No night-before-the-wedding runs to the craft store or Facebook posts asking to borrow furniture from friends. Simply log on to the company's website and add your additional items or shoot a quick email to your vendor with a list of last minute needs and that source of stress is 100% relieved without ever leaving your house.
Now that you've been convinced to hire a rental company for your wedding, here's everything you need to know about hiring your wedding vendors!