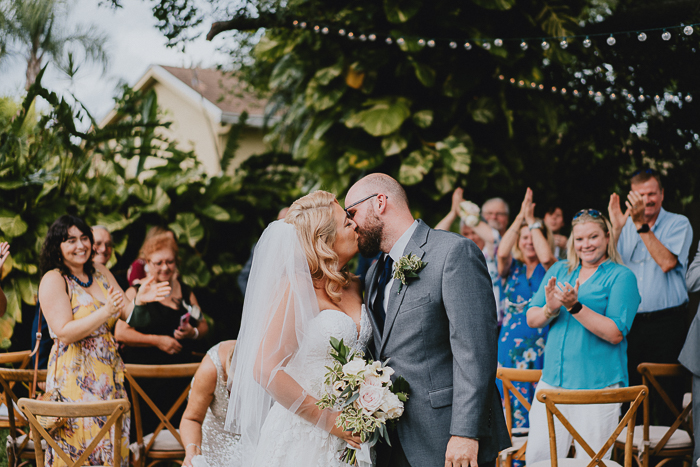 There's a preconceived notion that says a small wedding budget means that you're stuck with a boring, simple wedding. Yet that's far from the case–and Brielle and Max's $10k backyard wedding is proof of that! With lush greenery serving as their ceremony backdrop and a tented reception, you'd have no idea that their special day cost less than $10,000.
Opting out of a planner, the two relied on Florida's natural landscaping, and boy did it work. The two exchanged vows in front of a small group of their family and friends before enjoying a seated dinner, an Argentinian BBQ second dinner, a Nothing Bundt Cake cake, and dancing the night away to a Spotify playlist they made together.
Still not convinced that you can have the wedding of your dreams while on a tight budget? Then keep scrolling to see these photos captured beautifully by Junebug Member Light Sky Photography.
The Couple:
Brielle and Max
The Wedding:
Sunrise, Florida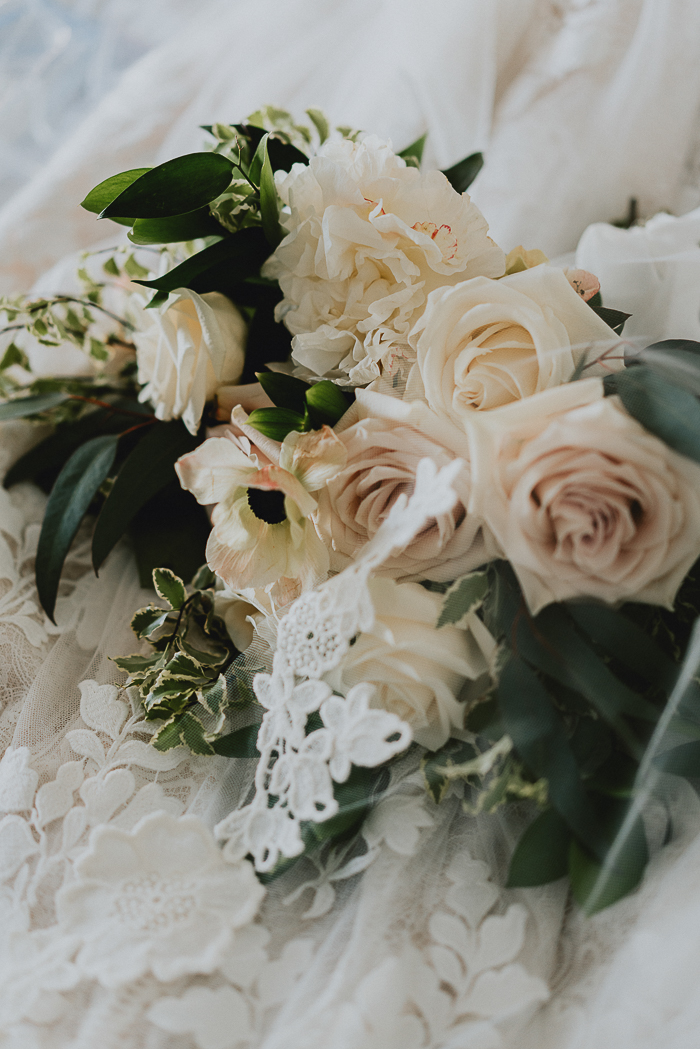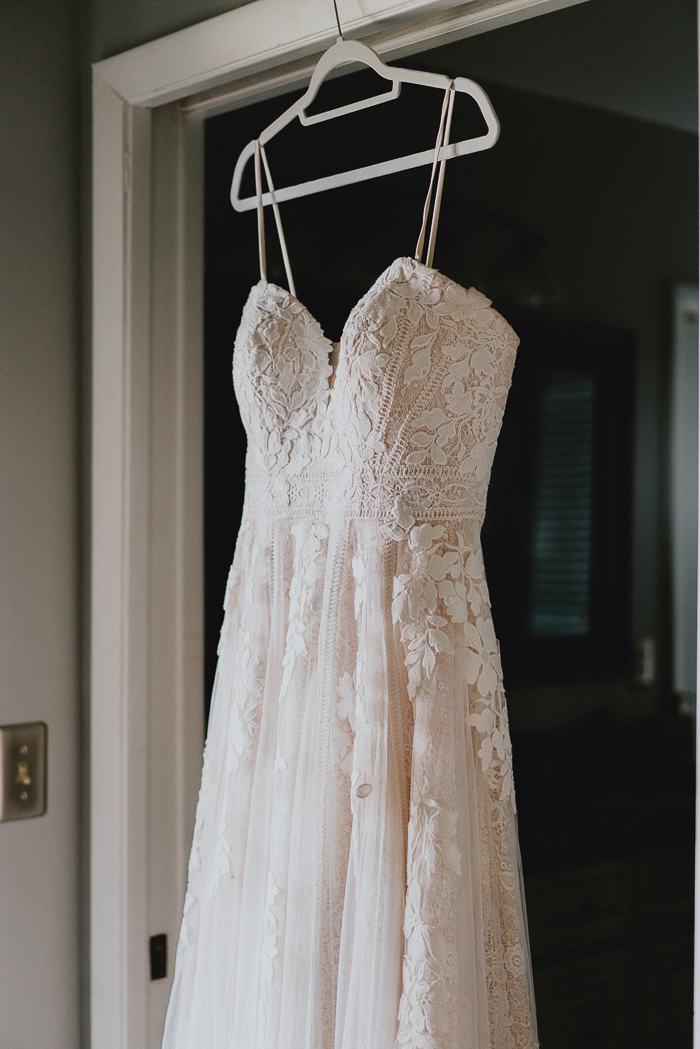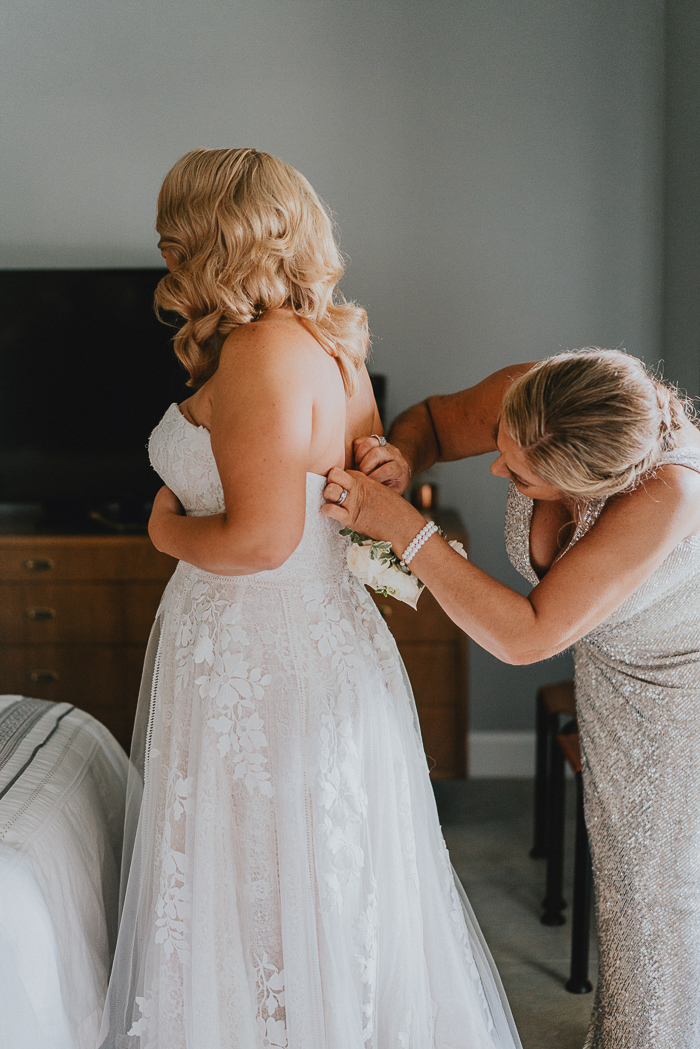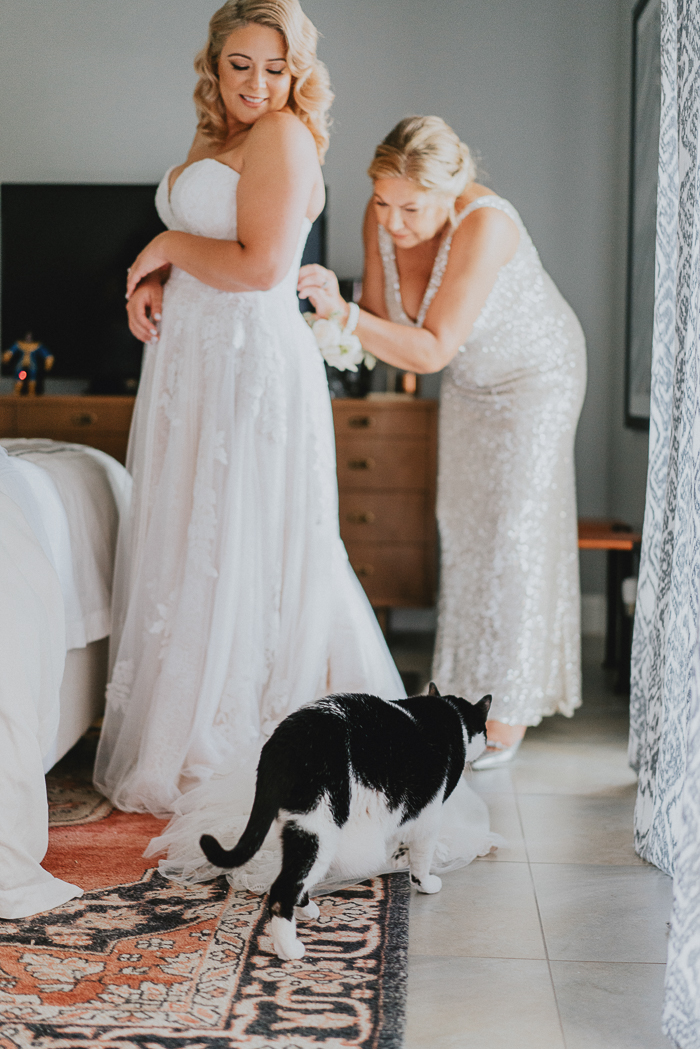 How did you create your wedding budget?
We didn't have a firm number in mind for the budget, but we knew we didn't want to break the bank either. Neither one of us like being the center of attention, so we wanted a small, intimate wedding that was beautiful and classic, without a lot of fanfare. We have a ton of friends and family, but COVID protocols meant we got to keep things small–an unexpected silver lining when getting married in pandemic times.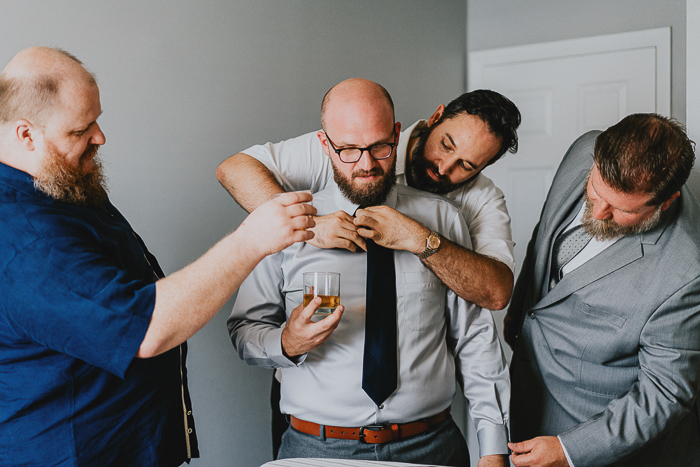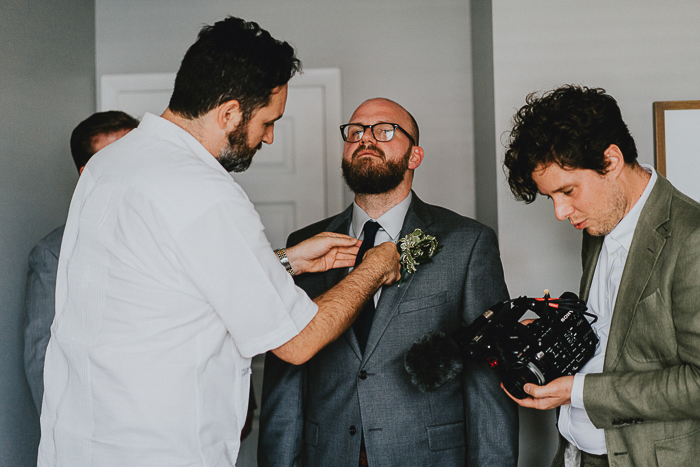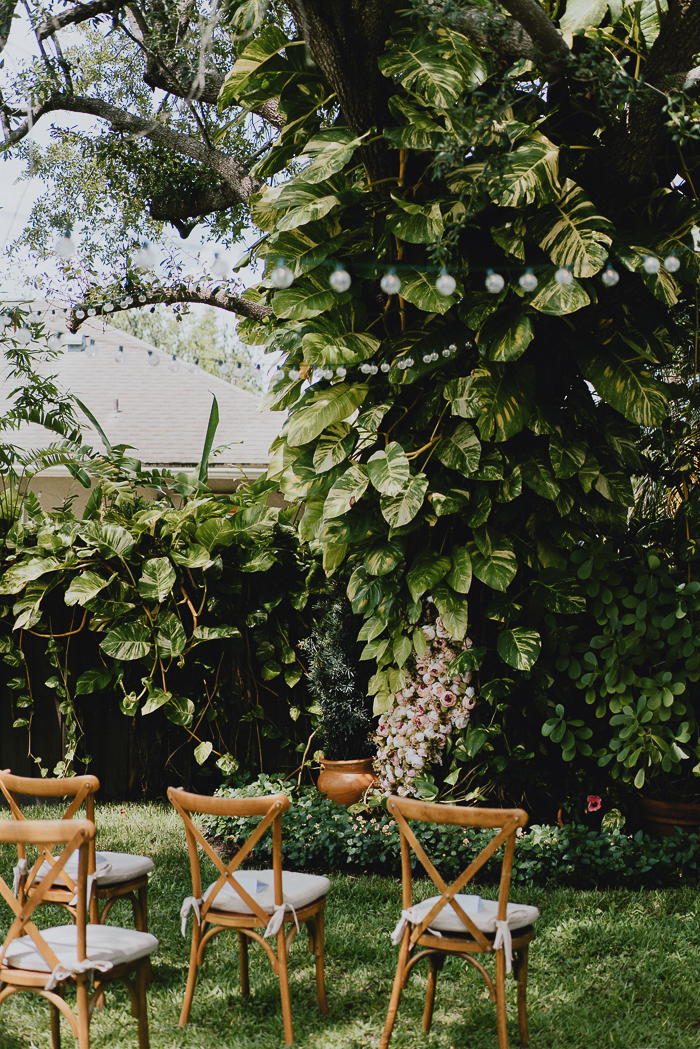 What was your number one priority for your budget?
We weren't super strict with our budget, but we did have a couple of guidelines we followed. We didn't want to do something just because "it's what people do" when it comes to weddings–which is why we opted for our backyard as the venue and why we went with a store-bought Nothing Bundt Cakes instead of a traditional tiered wedding cake. We also didn't spend money on things if we thought it was wasteful or if we'd regret it later –which is why we went with a faux flower installation for the ceremony site instead of a crazy expensive real floral arrangement that we'd have to throw out the next day.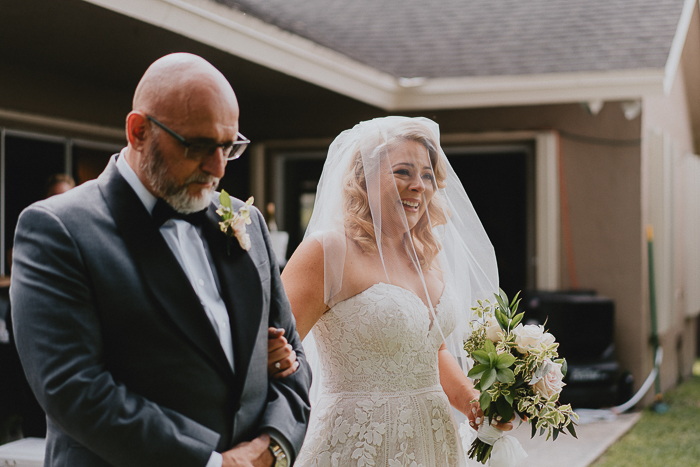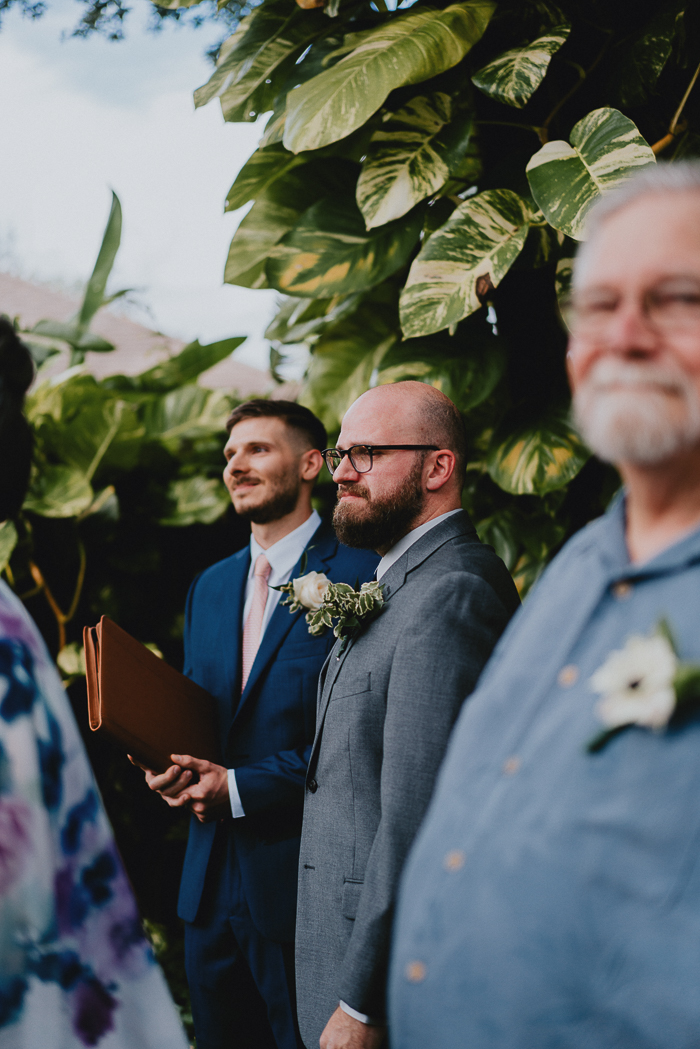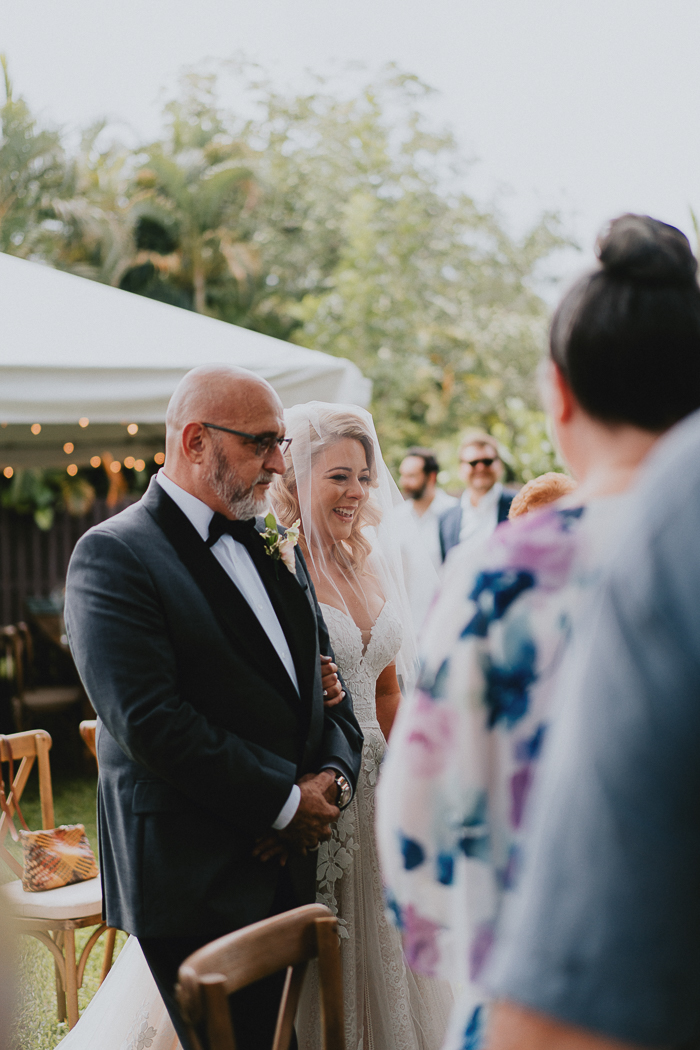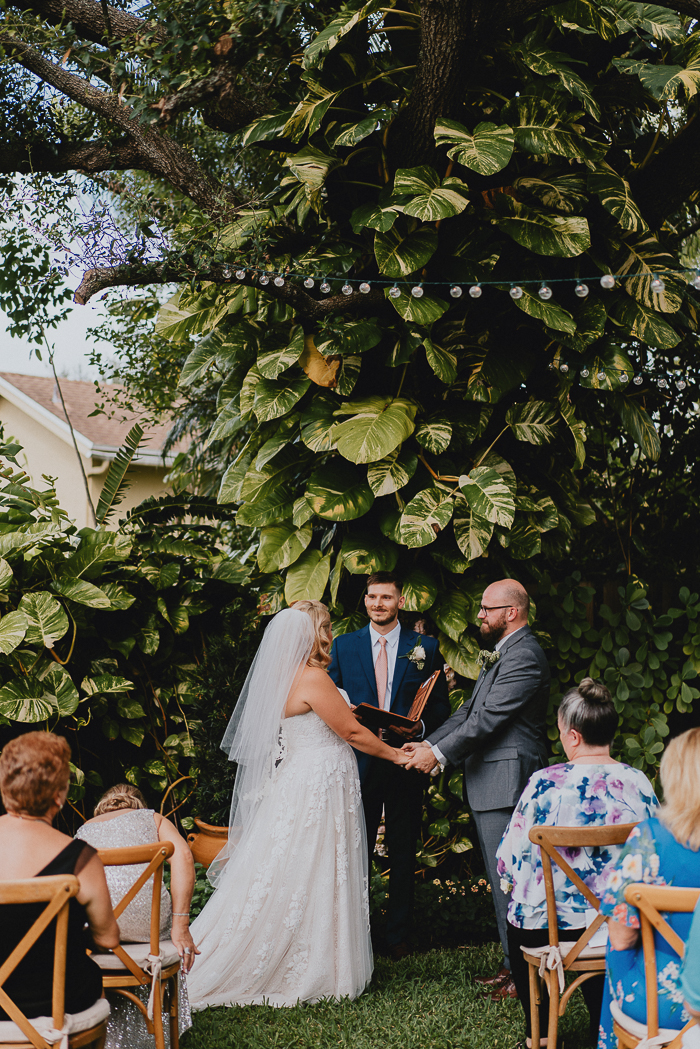 How did you personalize your ceremony?
We asked Brielle's brother to be the officiant for the day. It was really nice to have someone who knows us so well stand up for us on our wedding day, and it made the ceremony so much more intimate and personal.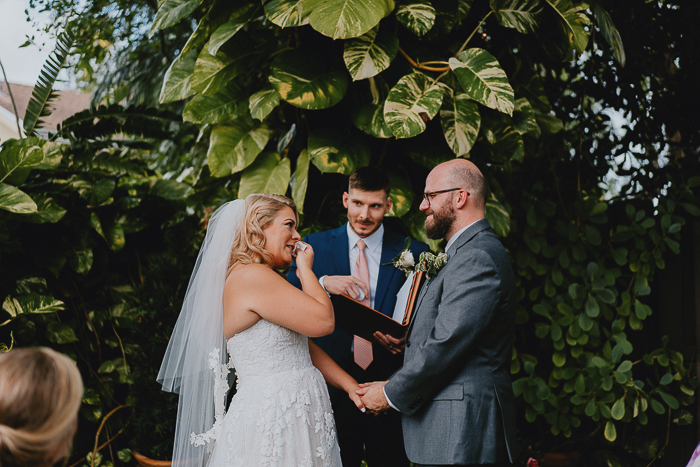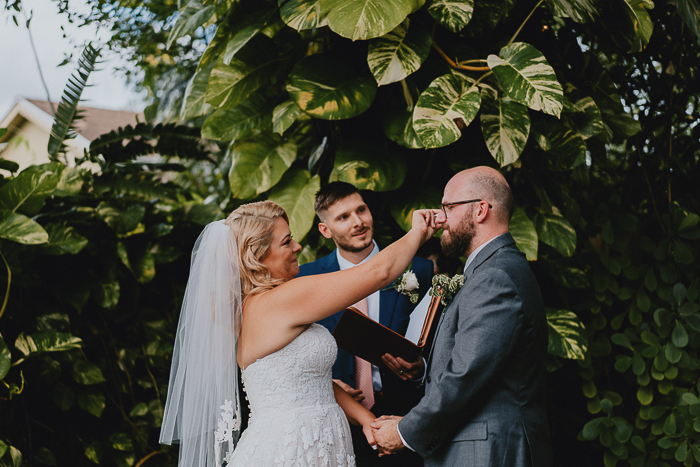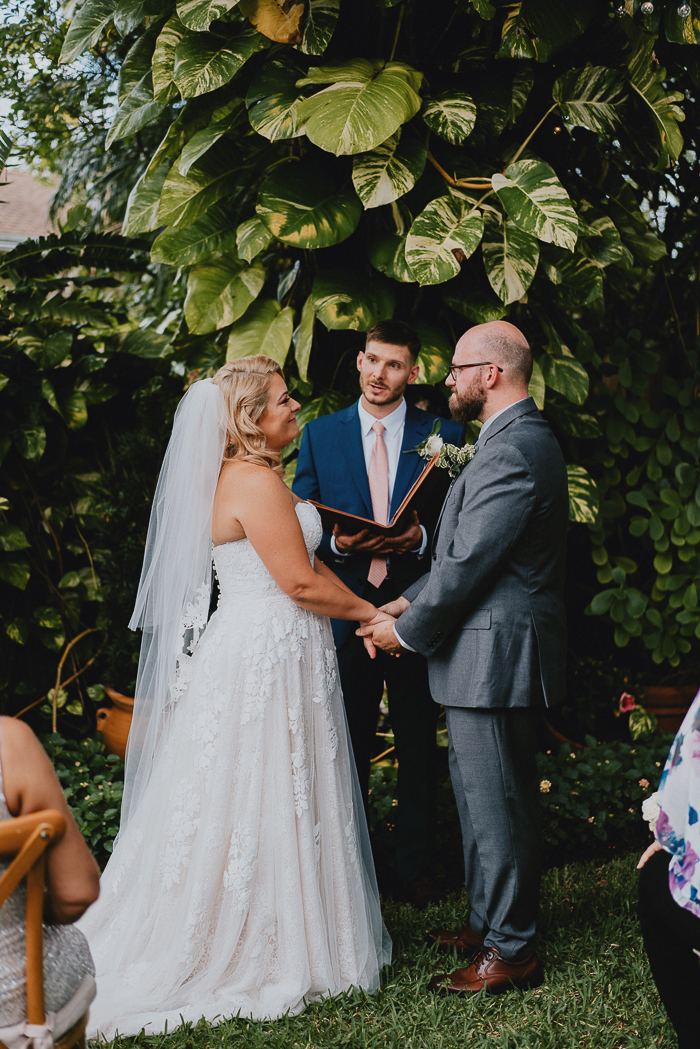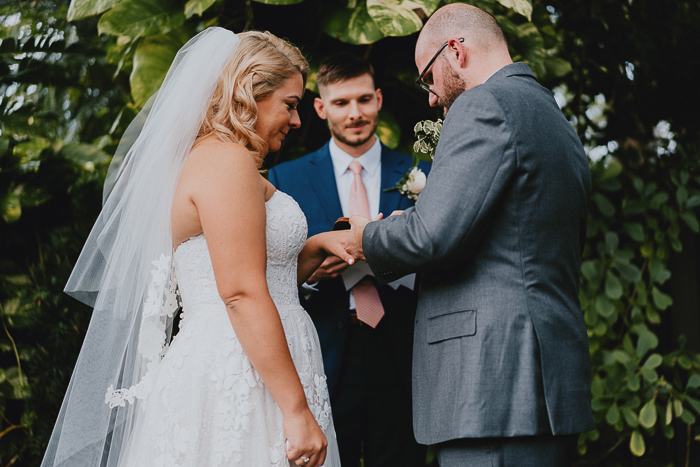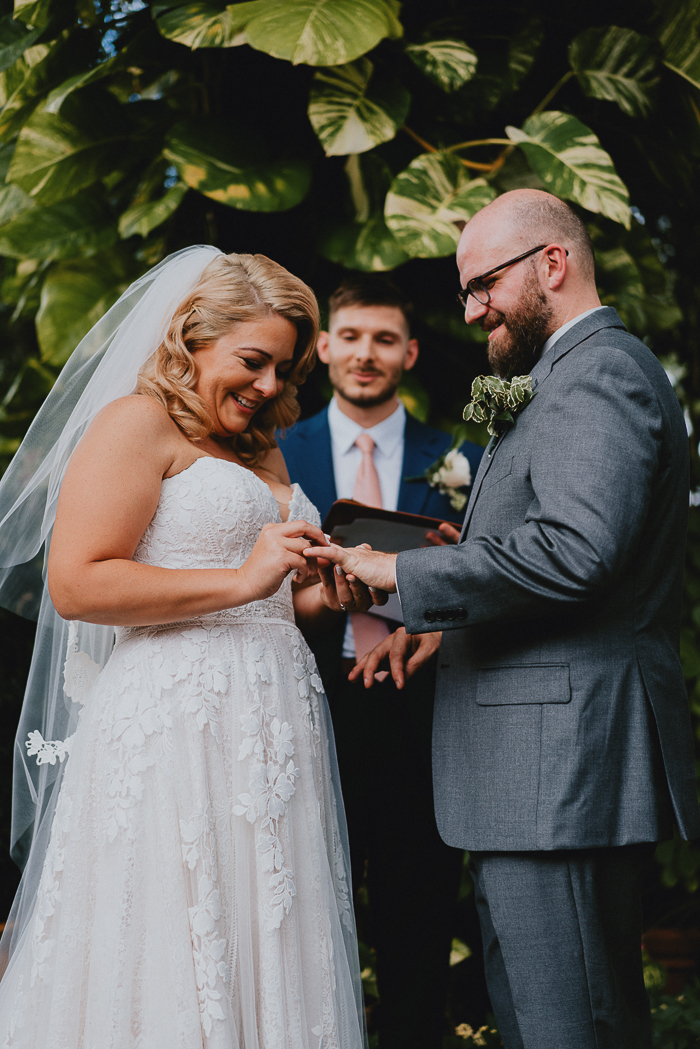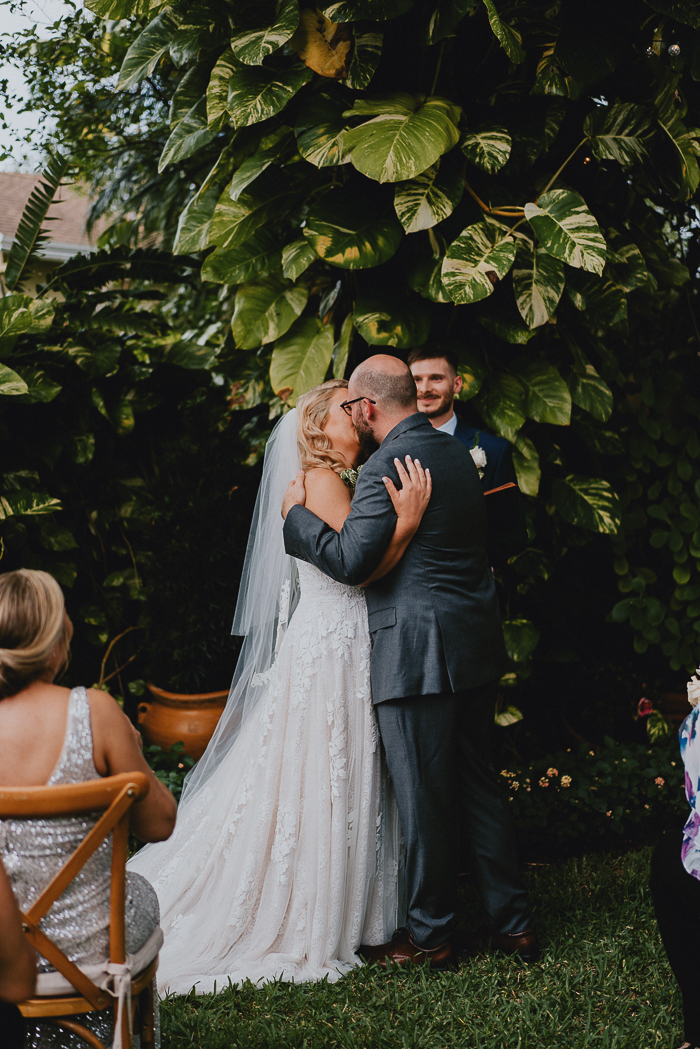 What aspects are you most proud of?
We were most proud of sticking to our guns and hosting the day in our backyard. Some of our friends and family were really encouraging us to secure a venue since they have experience with hosting weddings and take a lot of the planning pressure off of the bride and groom, but we were glad we went the sentimental route. We've experienced so many firsts as a couple here, and we liked the idea of bringing everything in so that it was our taste. Plus, nothing beat saying goodbye to guests and climbing into our own bed at the end of the night!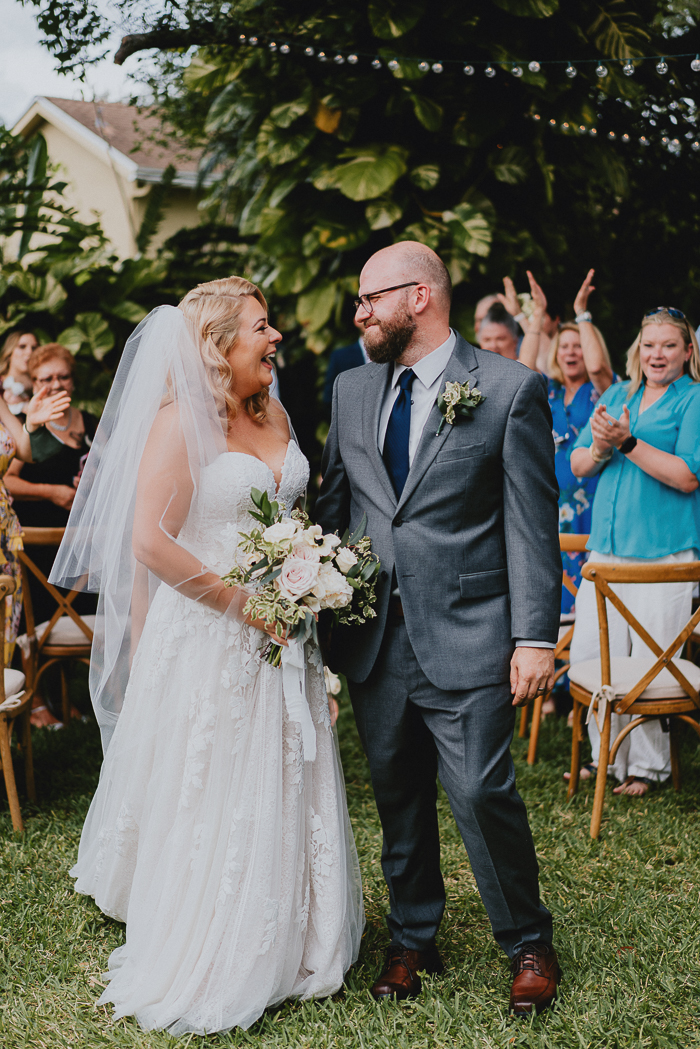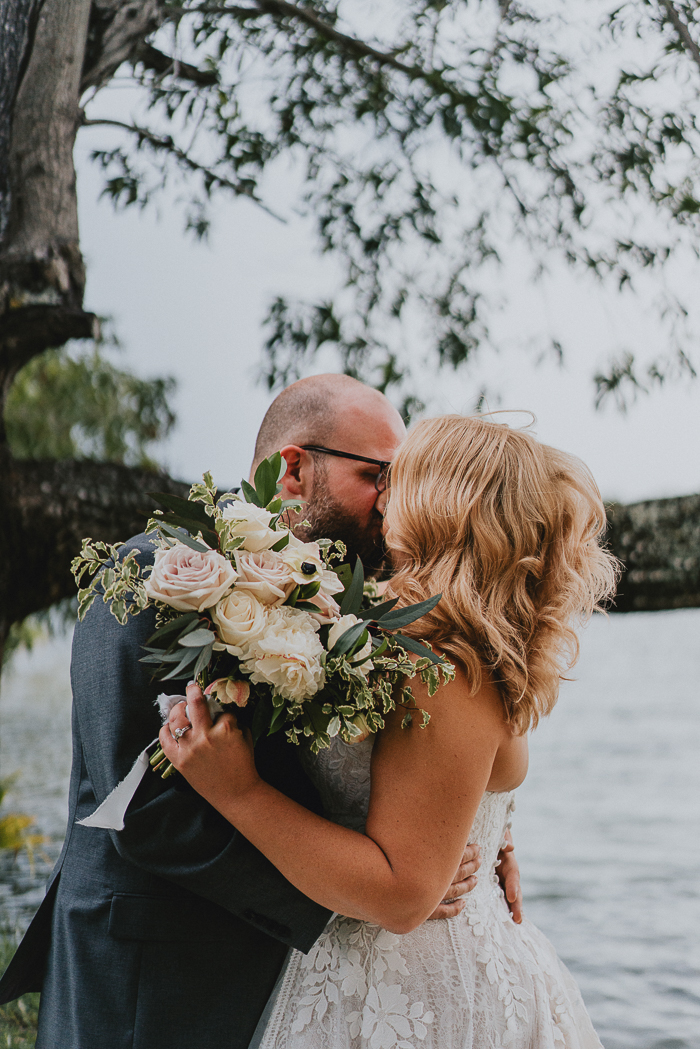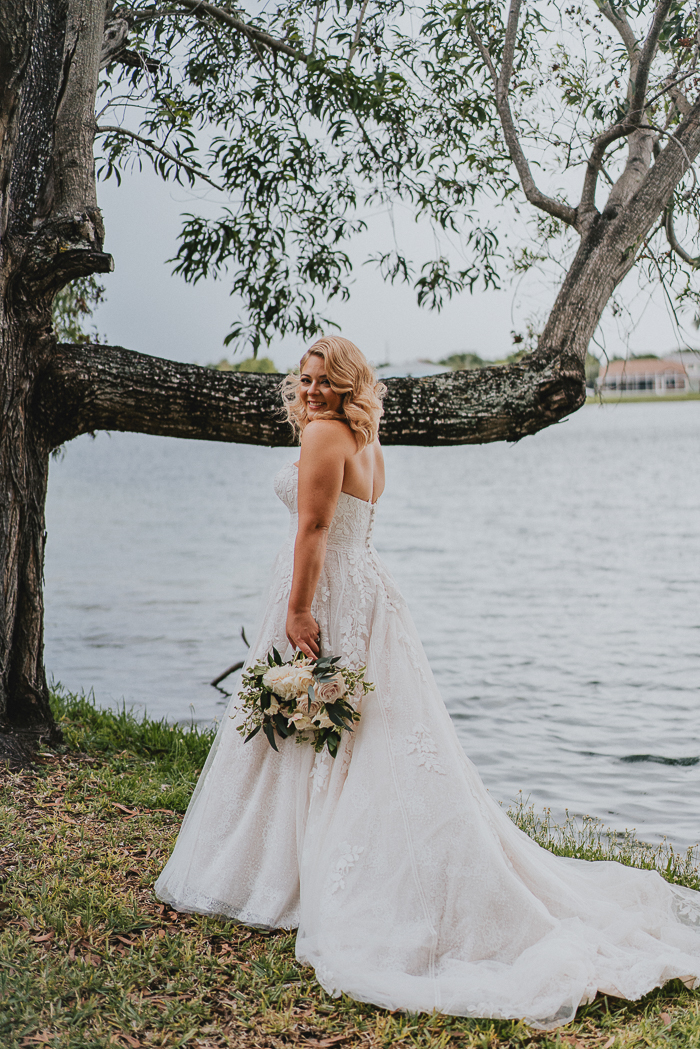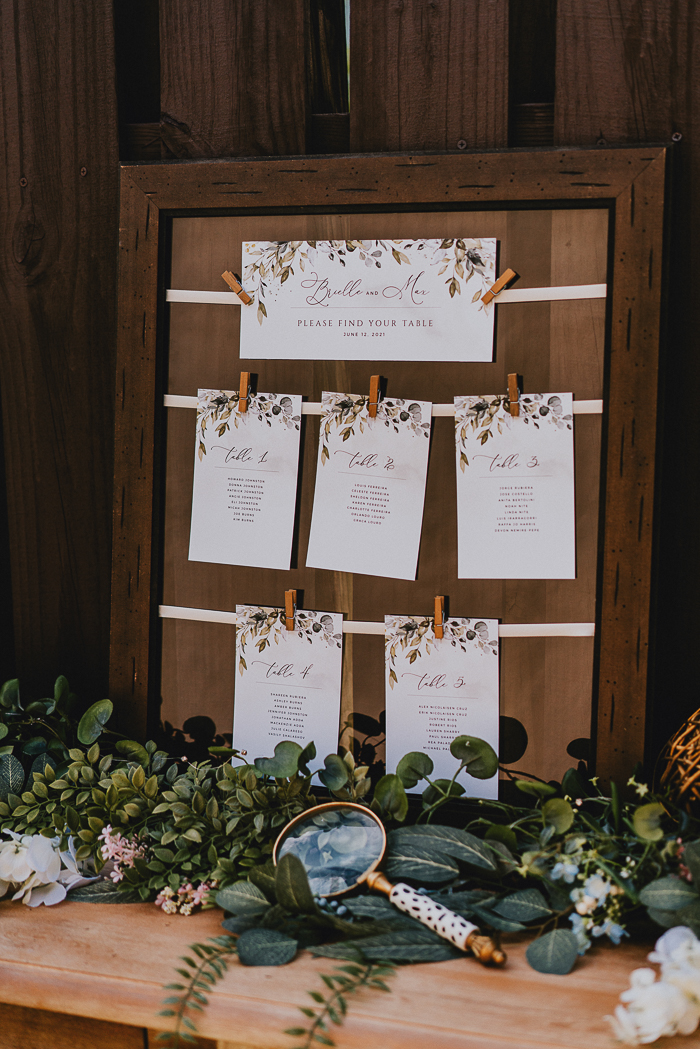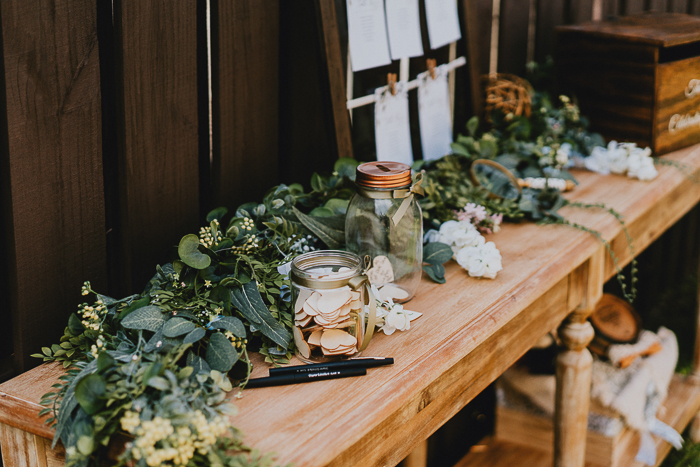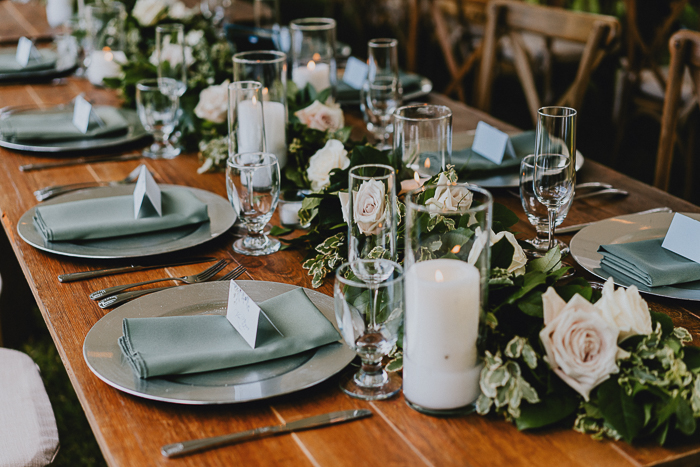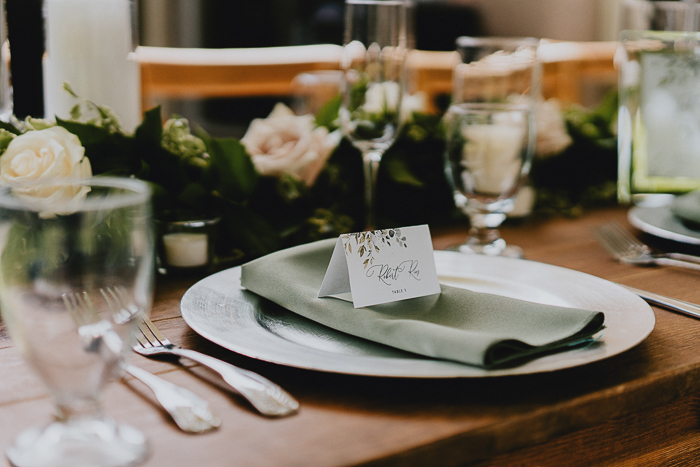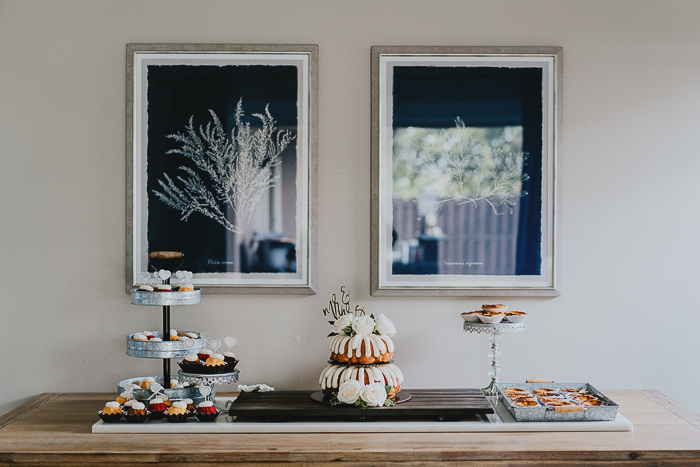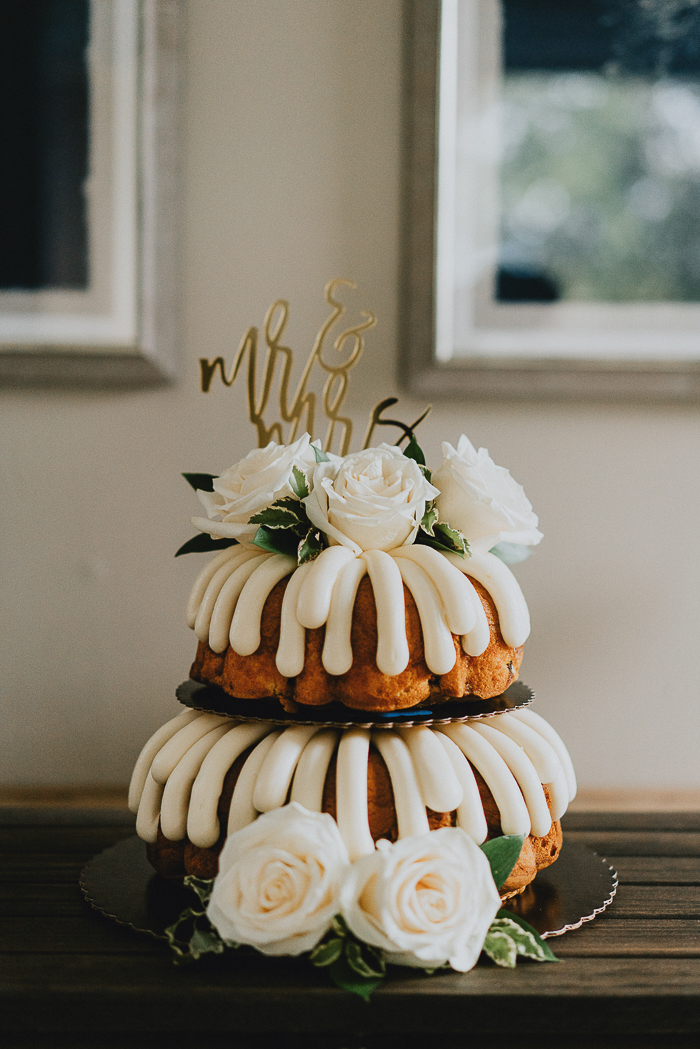 How did you cut costs?
Early on in the planning process, we decided we weren't really looking to host a wedding dance party, so we decided to skip the DJ. Instead, we got a live pianist for the ceremony portion of our day and relied on a Spotify playlist that we created together to set the vibe through the cocktail hour and dinner. The funny part? Our friends took over Spotify later in the night, and we danced our butts off anyway!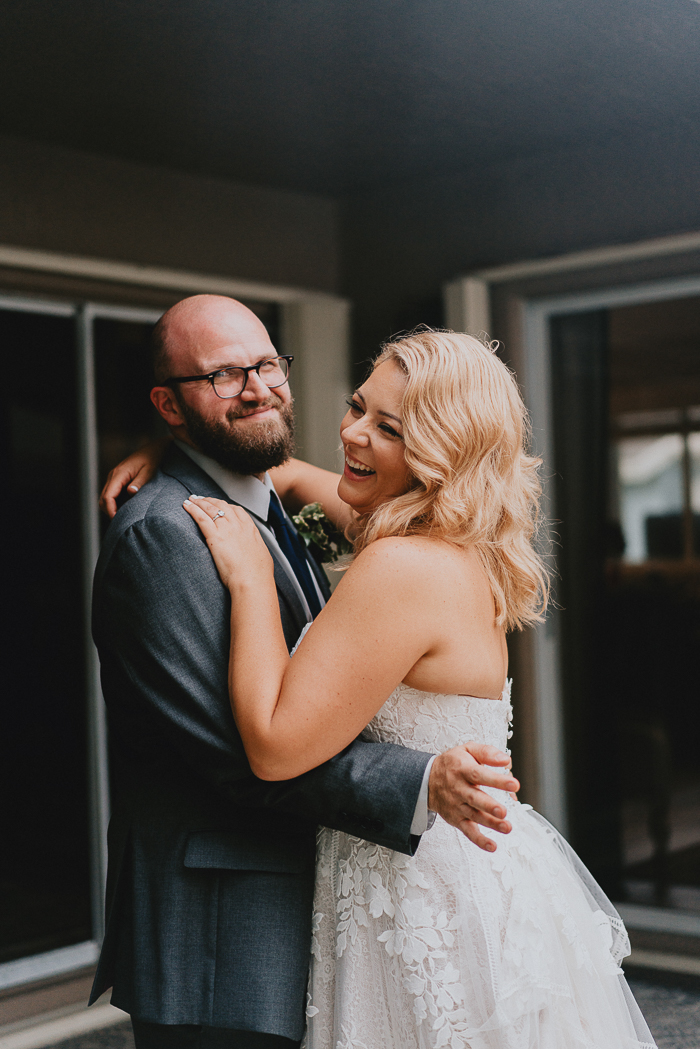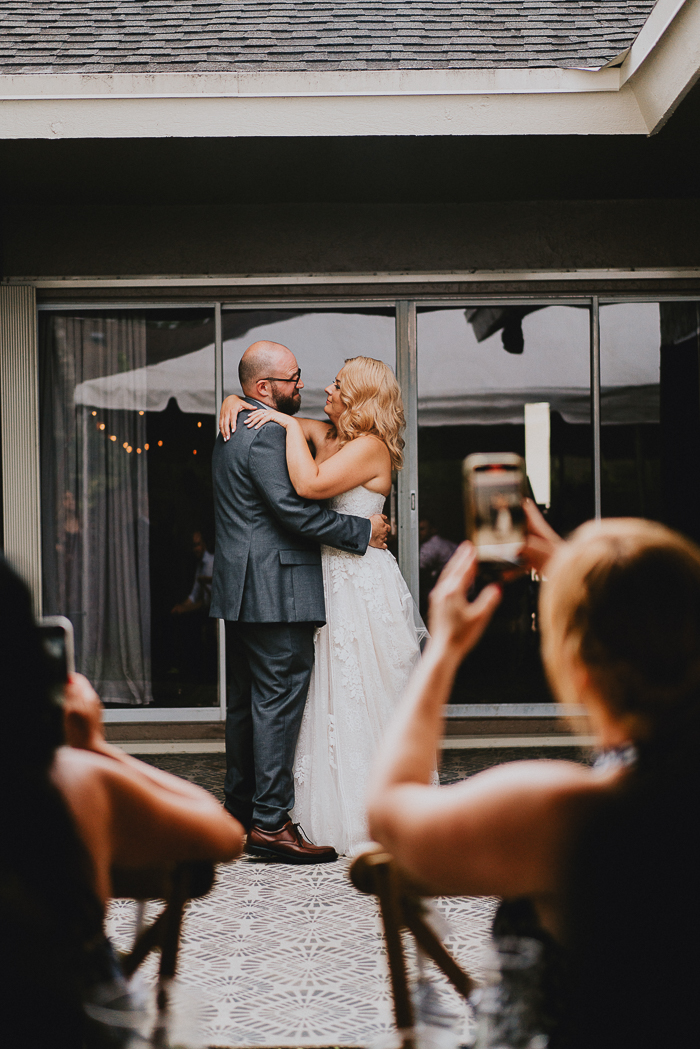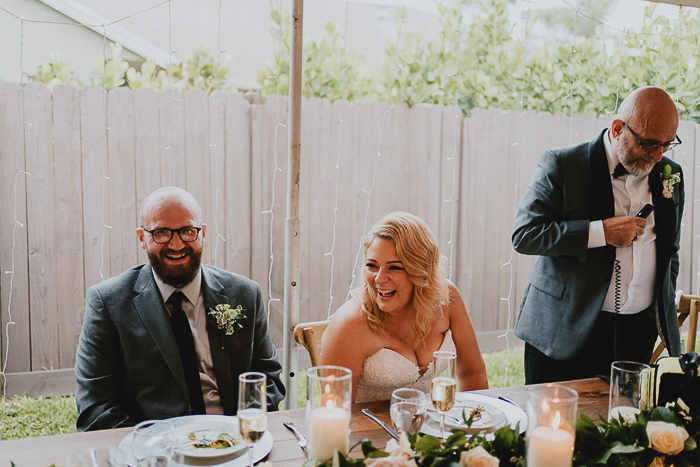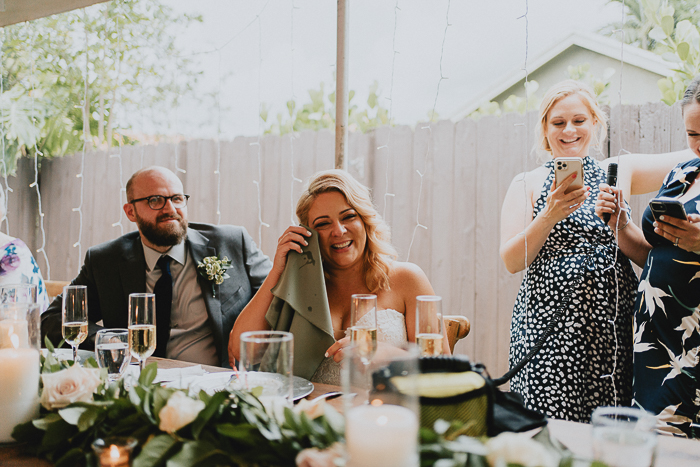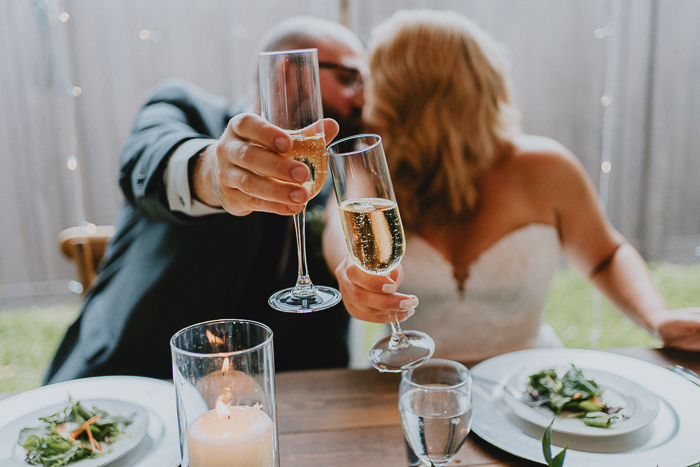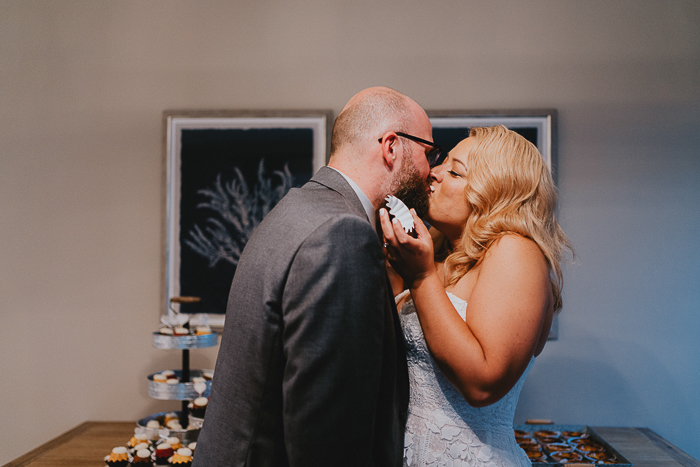 Congratulations again to Brielle and Max on their $10k backyard wedding! We're so thankful that Junebug member Light Sky Photography was there to capture the beauty of the day. To see more of their beautiful work, check out their profile in our directory of wedding photographers from around the globe. If you're considering your own backyard "I do's," be sure to check out our planning a backyard wedding guide!