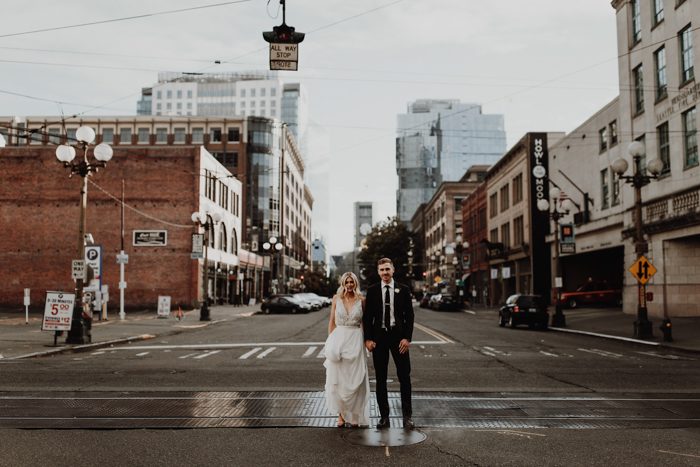 photo by Olivia Strohm Photography
We must admit that when we hear the term "destination wedding," our minds quickly go to the stunning vineyards of Tuscany or the sandy beaches of Tulum. But, the truth is, there are so many cool cities in the good ol' U.S. of A. that would be ideal for a destination wedding! These cities have it all: unique venues, cool vibes, amazing wedding vendors, and tons of bars/restaurants/sites to keep your guests entertained for the entire wedding weekend — or for you to host a wedding after-party! If you're looking to throw a destination wedding a little closer to home or in a city you've never visited, get ready to be inspired by this list of U.S. destination wedding locations!
1. Austin, Texas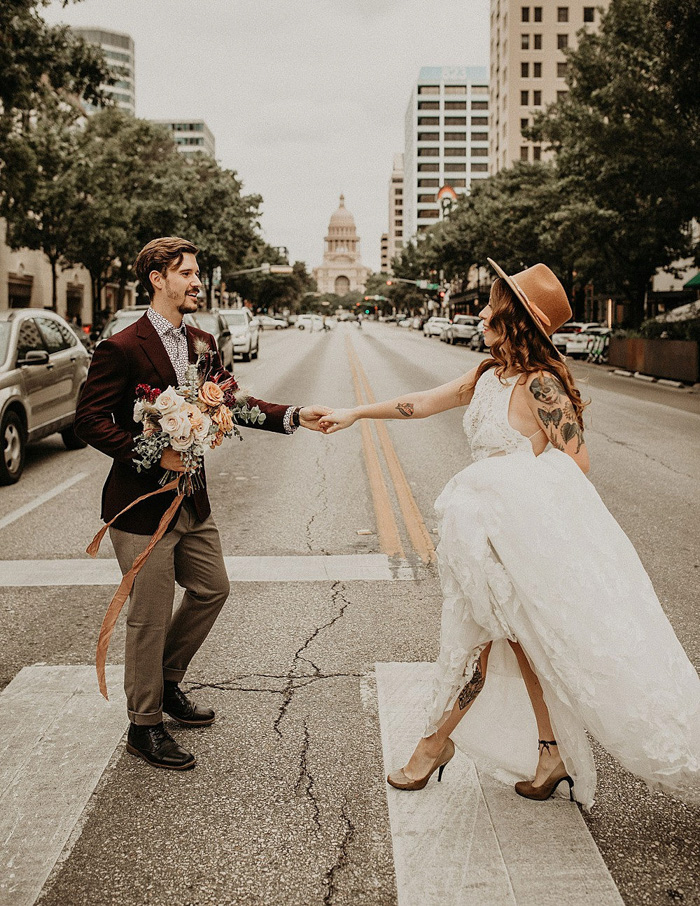 photo by Nikk Nguyen Photo
Between the amazing food, the live music, and the youthful vibe of the city, Austin has everything you could want for a destination wedding! There are so many venues located in the heart of downtown that would be perfect for your big day. Or, if you're more country than city, you can drive into the Hill Country (located just outside the city limits) where you'll find sprawling venues with breathtaking views.
Browse our directory of the best wedding vendors in Austin.
2. New Orleans, Louisiana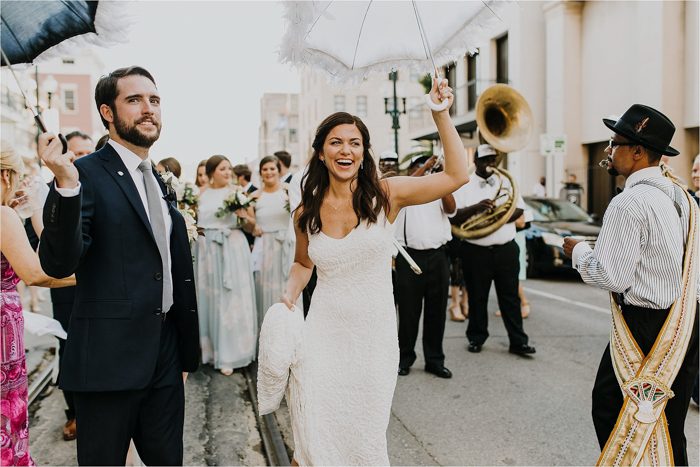 photo by Kristen Soileau Portraits
New Orleans is the ultimate party city, which, for some couples, makes it the ultimate wedding destination! Your guests will have a never-ending list of food, bars, and entertainment to enjoy before and after the wedding. The historic charm of the city offers a backdrop for your big day that is both unique and romantic. Plus, the second-line tradition of being escorted through the streets by a brass band is as cool as it gets!
Browse our directory of the best wedding vendors in Louisiana.
3. Palm Springs, California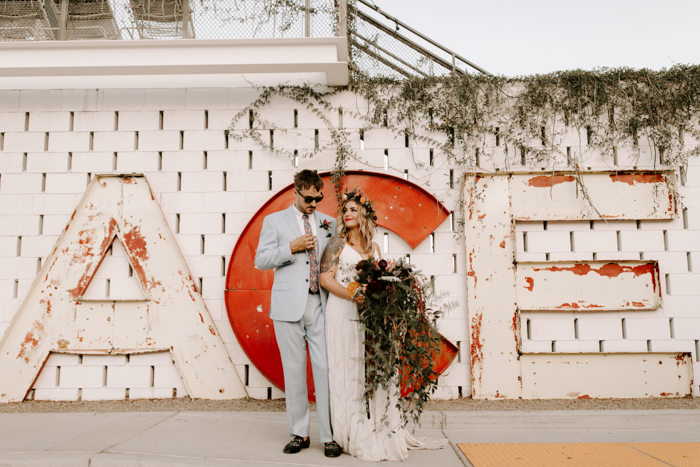 photo by Jaicee Morgan
Palm Springs is known for its mid-century modern vibes, which is one of the many reasons it's such a popular wedding destination. The gorgeous weather and desert views probably have a lot to do with it, too! This is the perfect city for couples who want to feel like they've stepped into another world and into another era. It's also perfect for couples who want to be close enough to a city without feeling like they're confined to a city — it truly is the best of both worlds!
Browse our directory of the best wedding vendors in California.
4. Seattle, Washington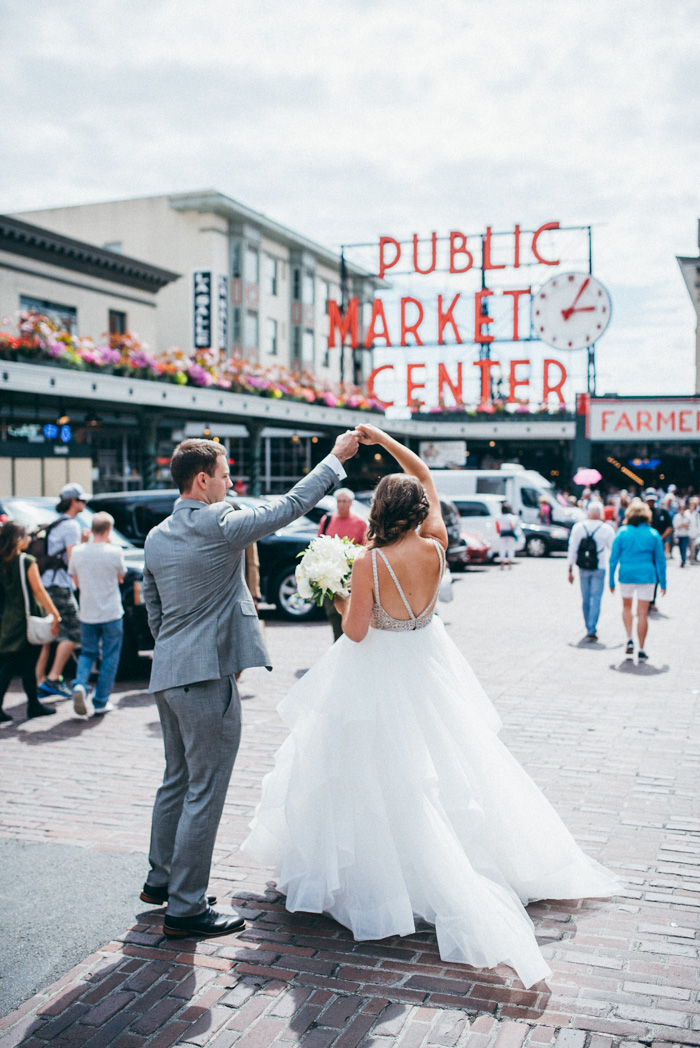 photo by Shannon Rosan
Seattle is one of those cities that a lot of people think of for vacation but doesn't immediately come to mind for weddings. But we think that needs to change! There are waterfront venues, modern downtown venues, and even island venues within a ferry ride's distance of the city. Plus you have access to fantastic food and some of the best coffee shops in the country. The possibilities are endless!
Browse our directory of the best wedding vendors in Seattle.
5. Portland, Oregon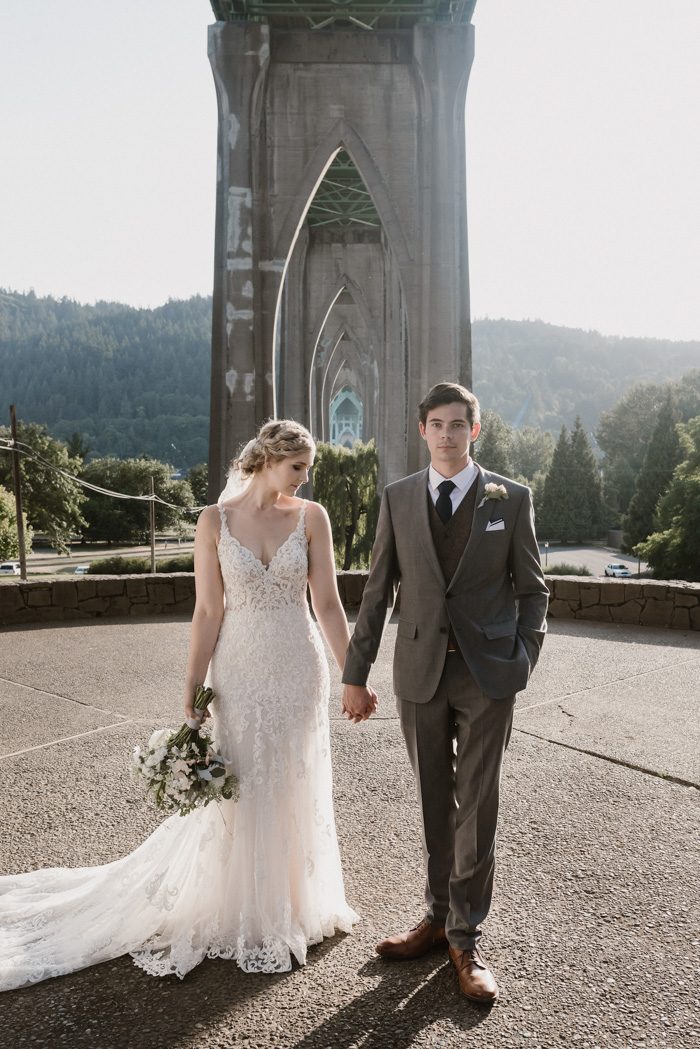 photo by Ellie Asher Photography
Portland is one of the PNW's dreamiest locations that boasts mild winters and has easy access to forests, mountains, beaches, and skylines. No matter what vibe you want to create for your destination wedding, you'll find a location and venue to match! Don't let the high chances of rain that the rest of the PNW experiences scare you. Portland's summer is warm and dry with low humidity, which makes it ideal for outdoor weddings. But, if you prefer an indoor wedding, the winters are equally beautiful!
Browse our directory of the best wedding vendors in Portland.
6. Denver, Colorado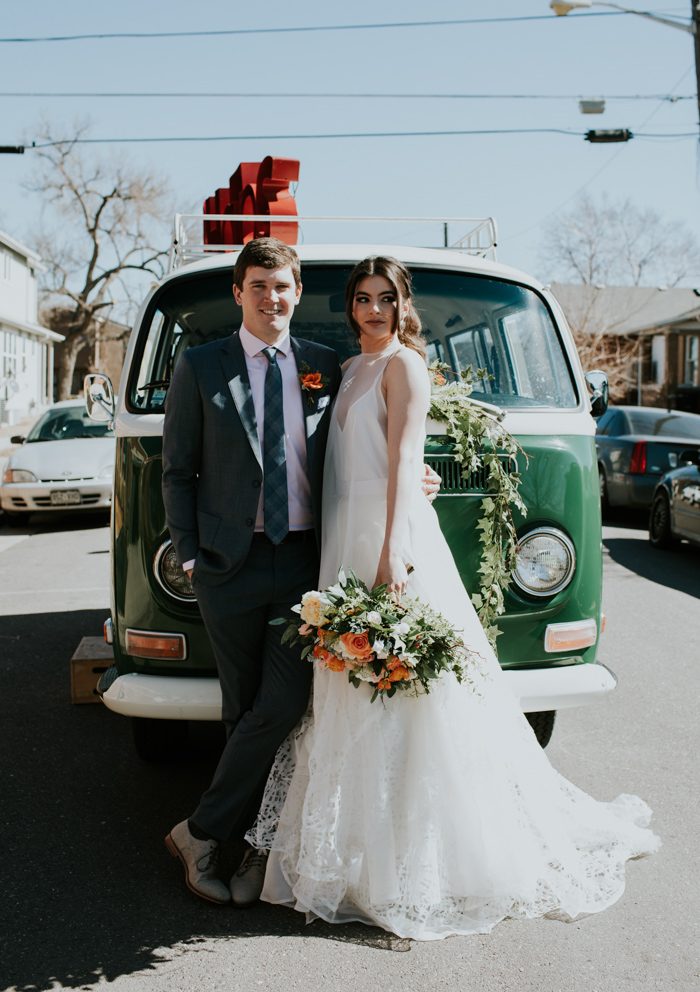 photo by Shanna M. Photography
Outdoor lovers, this recommendation is for you! Denver averages 300 days of sunshine every year, making it one of the loveliest cities for couples who want to be outside for most — if not all — of their wedding day. As an added bonus, Denver is one of the greenest cities in the country! Located just east of the Rockies, this city would be the perfect home base for your wedding weekend because you can have your ceremony and reception downtown and community-building activities in or around the mountains before and/or after the big day.
Browse our directory of the best wedding vendors in Denver.
7. San Diego, California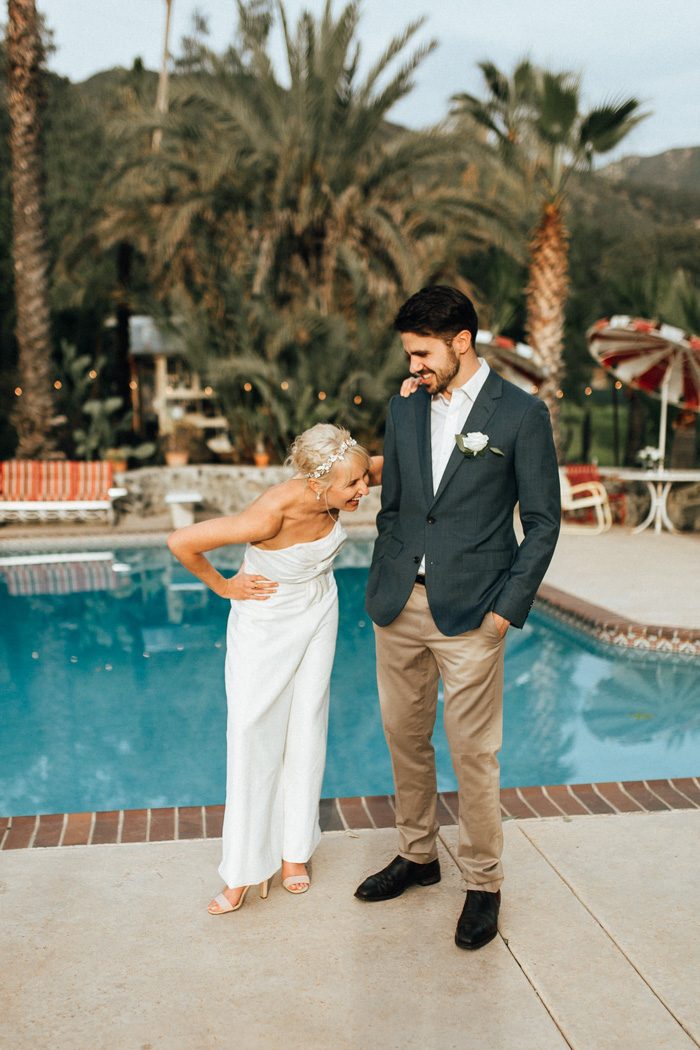 photo by Joelle Julian Photography
If the famously perfect weather in San Diego isn't enough of a draw, the cool vibes of Balboa Park, the world-renowned zoo, and the incredible harbor should seal the deal. This coastal city has waterfront venues galore for beach-loving couples, cool warehouses and downtown lofts for more modern couples, and even sprawling ranches (with pools!) for couples who want a backyard feel in the heart of the city. If you can dream it, you can find it in sunny San Diego!
Browse our directory of the best wedding vendors in San Diego.
8. Ithaca, New York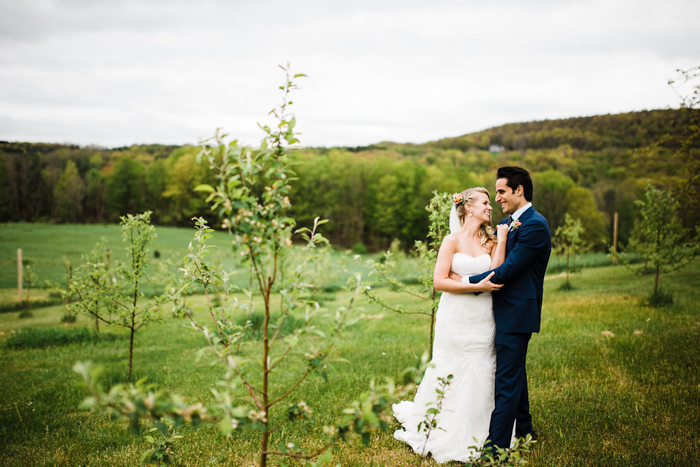 photo by Julia Kinnuen Photography
Upstate New York is one of the country's best-kept secrets for destination weddings, until now! This picturesque region features lakes, forests, and panoramic views that are second to none. Ithaca, in particular, sits in the heart of the Finger Lakes district and has the perfect combination of cool college town vibes and rural charm. It's an ideal setting for couples who want to get married in New York without the hassle (or expense) of getting married in New York City!
Browse our directory of the best wedding vendors in Upstate New York.
9. Nashville, Tennessee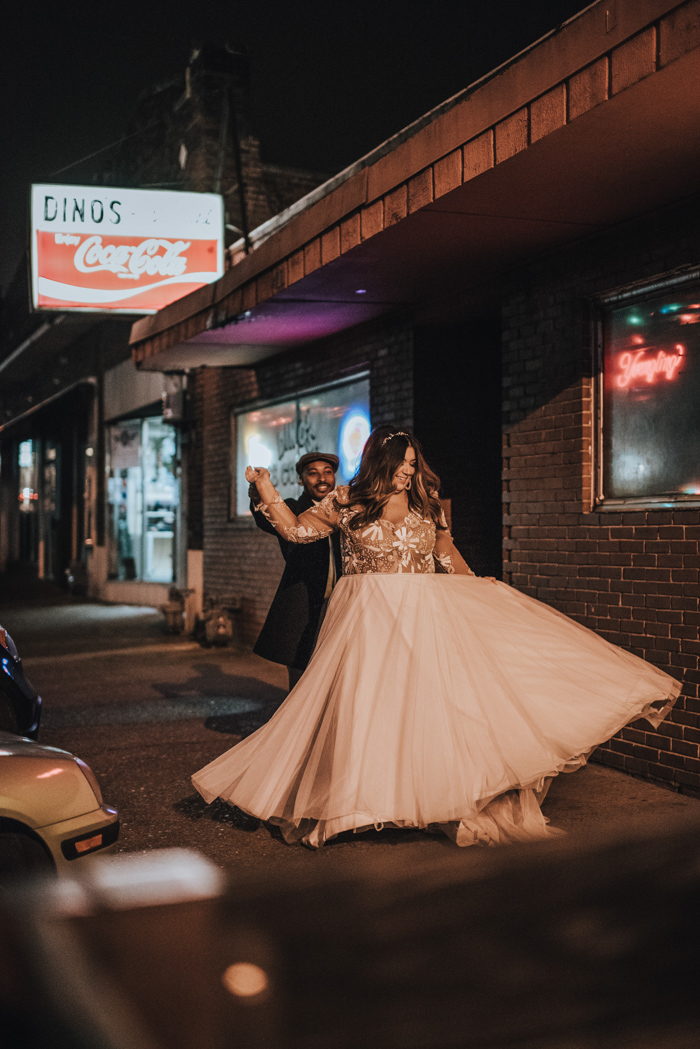 photo by Maggie Grace Photography
Nashville has had our hearts for many years, and it refuses to let go! This vibrant city offers all the southern charm you'd expect in Tennessee with a funky, youthful, and eclectic twist that is truly one-of-a-kind. Not only does this city have one of the best live music scenes in the country, but it has an impressive variety of wedding venues that range from cute and quaint to luxurious and lavish. If you choose Nashville for your destination wedding, you and your guests will be guaranteed an unforgettable good time!
Browse our directory of the best wedding vendors in Nashville.
10. Miami, Florida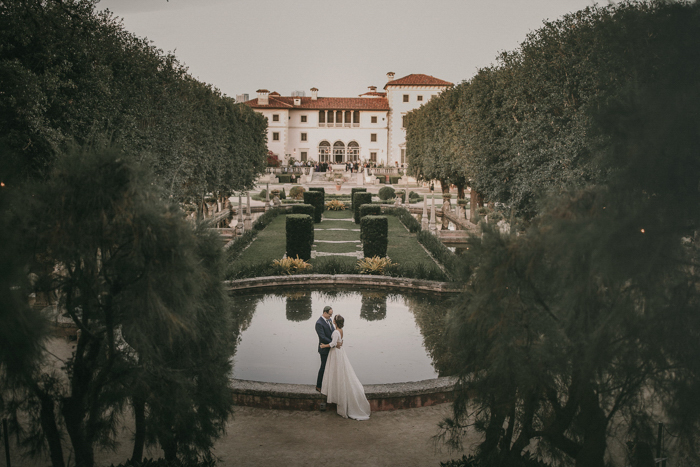 photo by Pablo Laguia
Miami literally has it all: diverse venues, a tropical climate, world-class restaurants, and beaches that are beyond compare. Plus the deeply rooted party culture is second to none! There is something for everyone, which makes it an ideal city for a destination wedding in the U.S. Whether you want a shoe-free beach ceremony, a luxurious country club affair, or a sophisticated estate celebration, Miami is ready and waiting to host your perfect destination wedding!
Browse our directory of the best wedding vendors in Miami.
Which of these cities is your favorite?! Let us know in the comments below! Then head over to our destination wedding etiquette article, which includes 6 must-know tips for planning the perfect destination celebration!