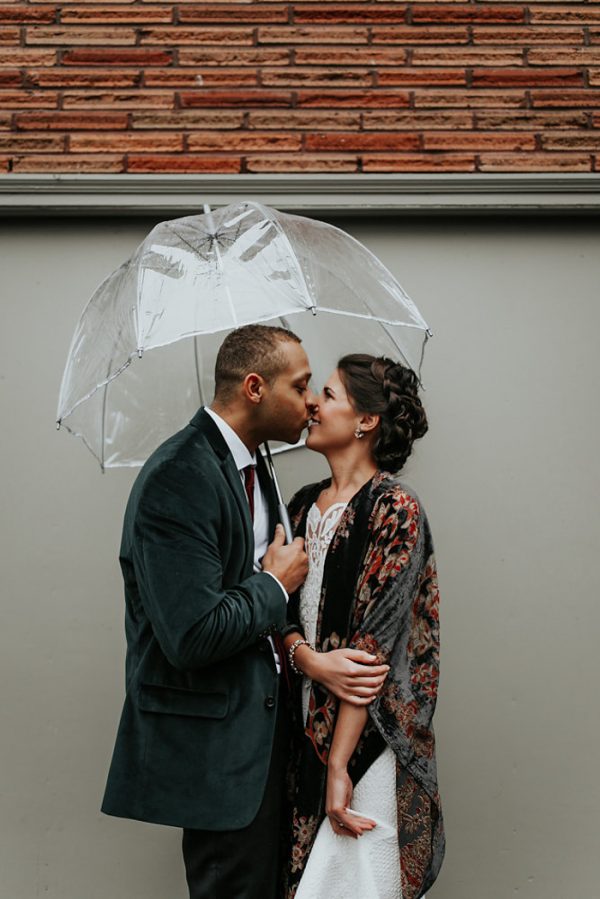 This Portland couple's Union/Pine wedding features warm industrial vibes and modern intimacy! Hillary and Michael wanted their wedding details to strike a balance between totally intentional and completely carefree, and we think they achieved that goal wonderfully. Hillary, an apparel designer, dreamed up and created her own stunning gown that featured a modern texture and was topped with a soft floral shawl. We can't help but smile along with this couple's portraits – Olivia Strohm Photography did such an amazing job of capturing their playfulness!
The Couple:
Hillary and Michael
The Wedding:
Union/Pine, Portland, Oregon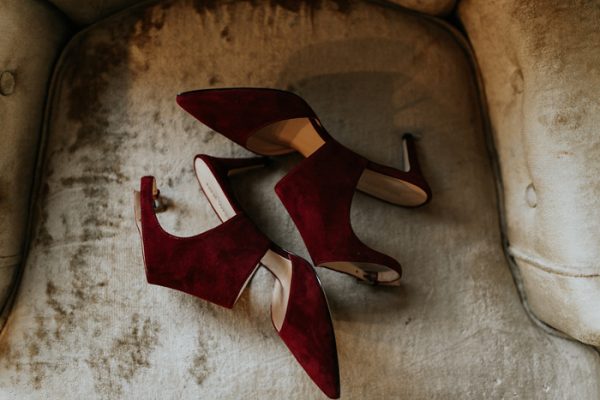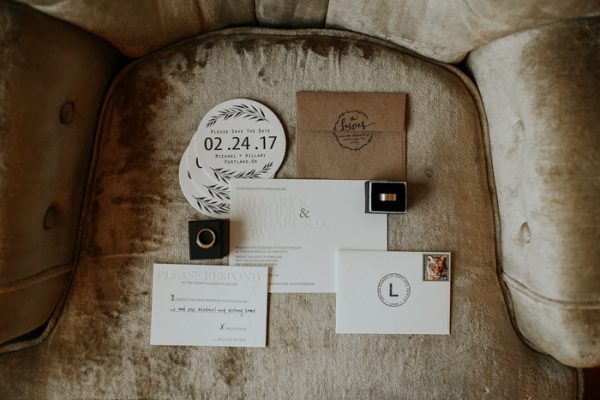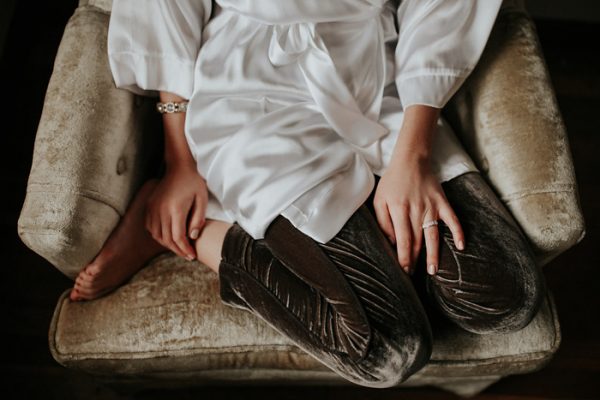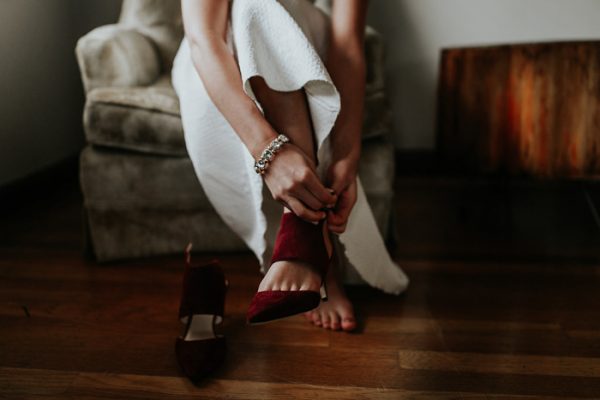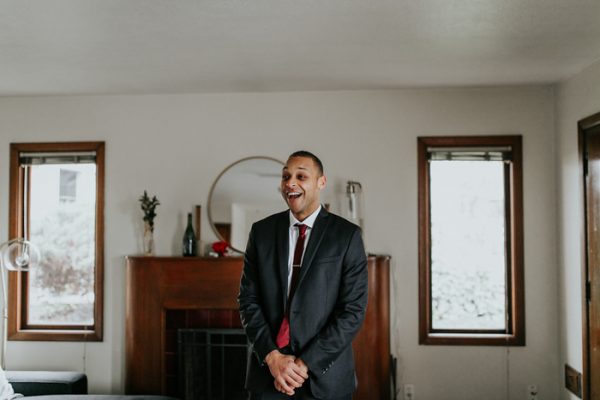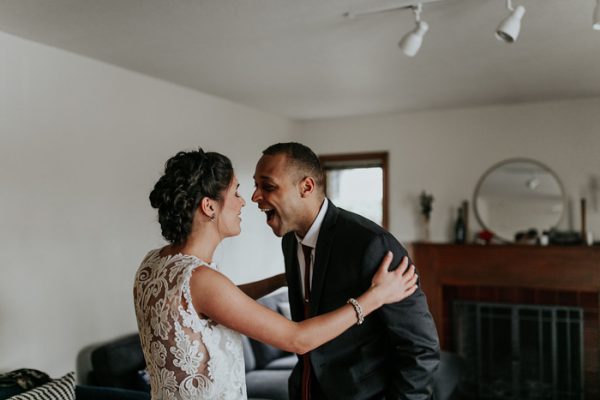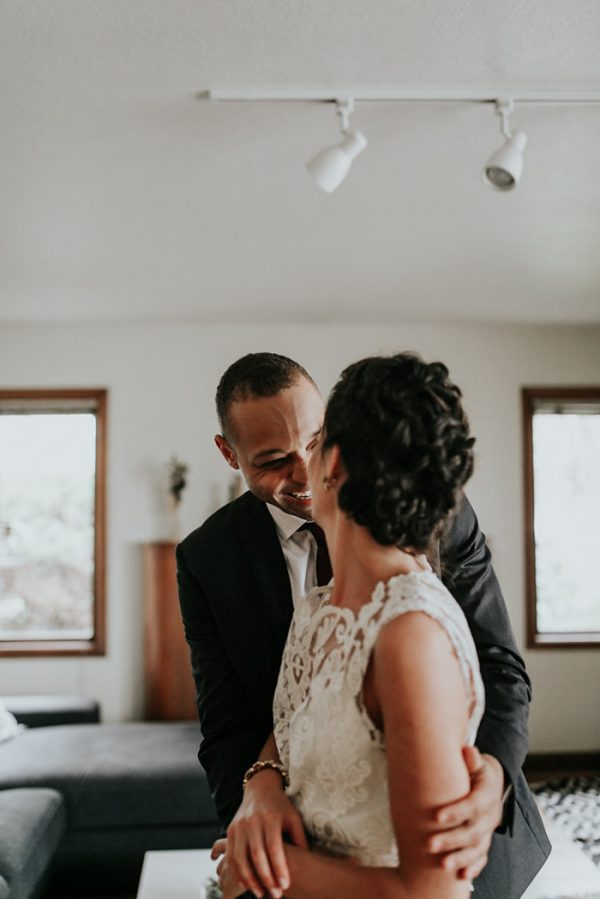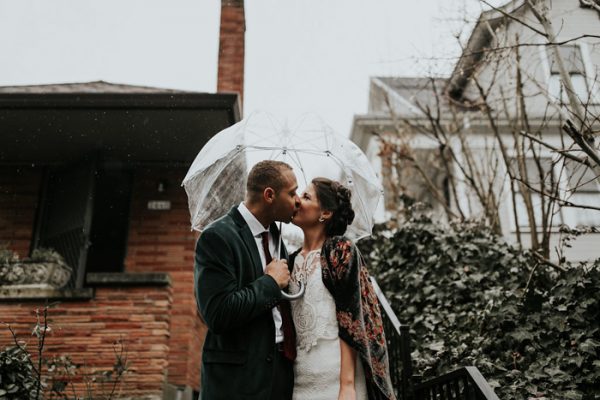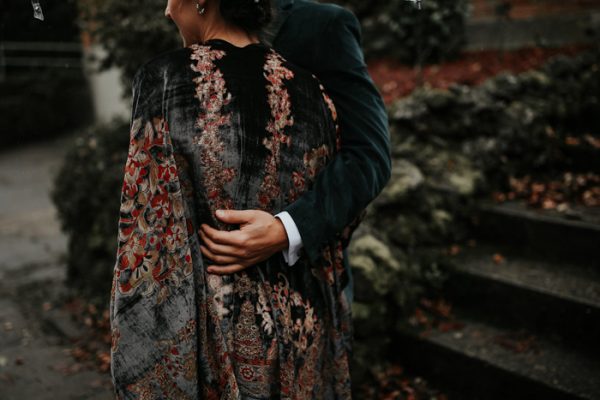 I designed and made my own wedding dress. I am an Apparel Designer and have always loved using all white color palettes with a lot of texture so designing my own wedding dress was a sweet spot and such a fun process! What a cool experience laboring for hours over such a special piece of clothing and all that it represented. If you design, you know that things rarely go exactly the way you had envisioned straight away, but after remaking more than half the dress only two weeks before the wedding it finally felt "right."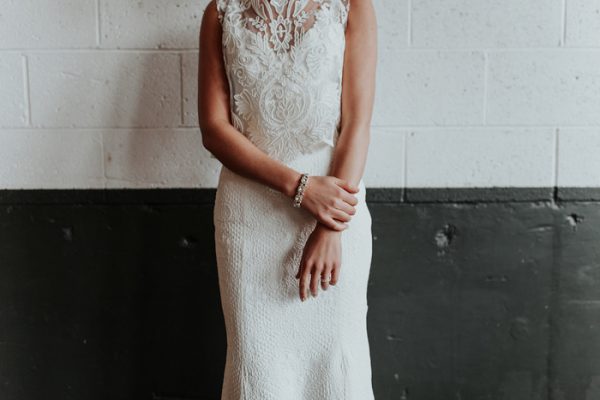 I loved feeling elegant, yet effortless and comfortable on my wedding day in separates that were designed just for me. I've actually continued designing more bridal separates since the wedding so that I can share the same experience I had with other brides!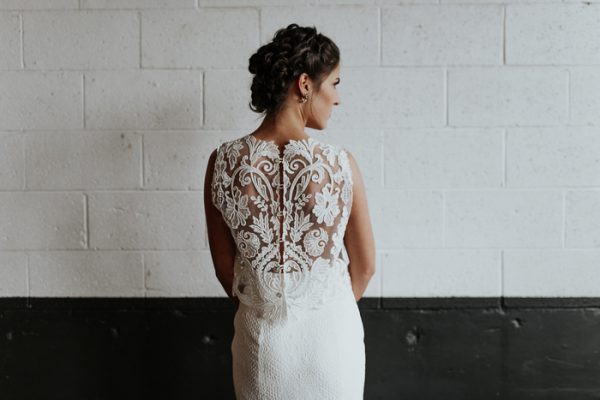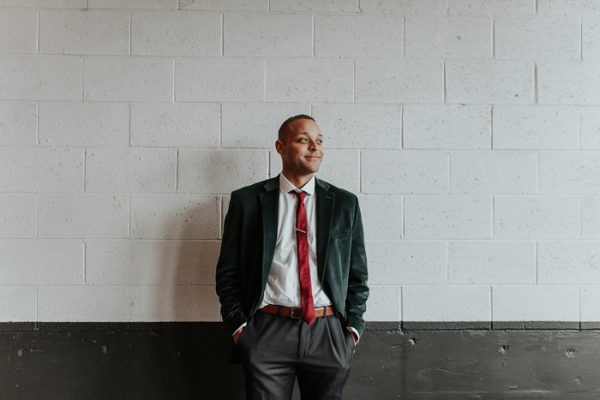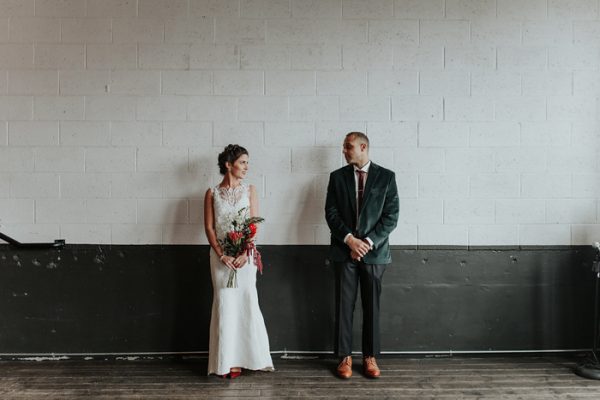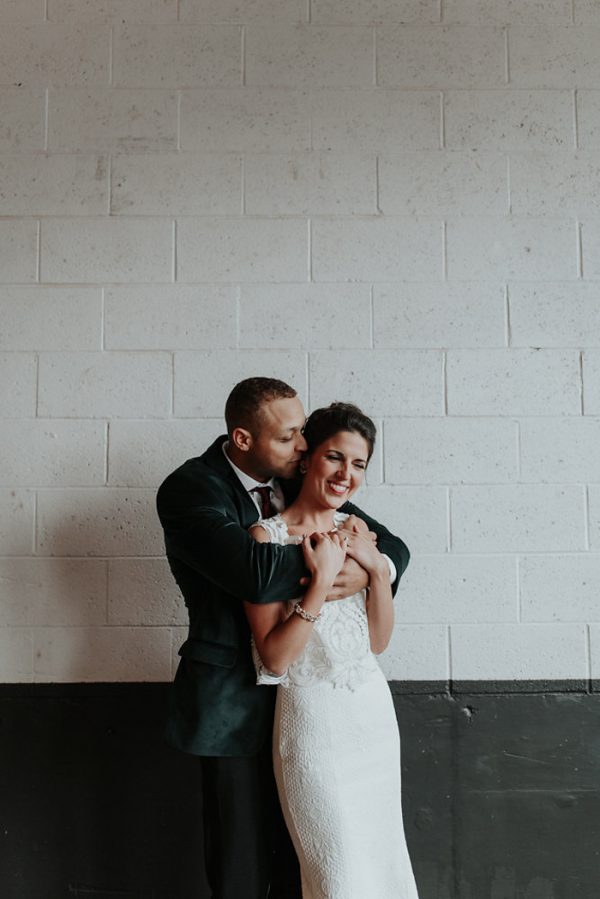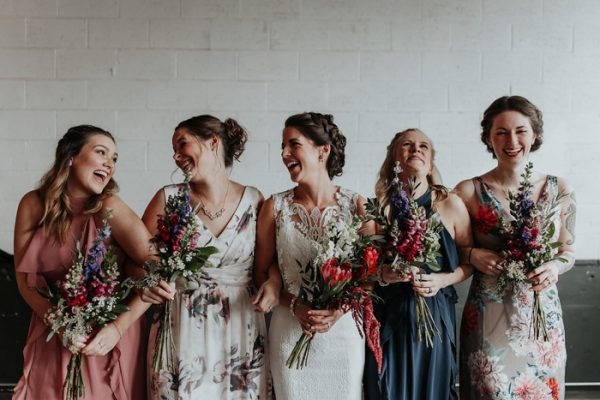 Each bridesmaid wore a different dressed picked specifically for her by the bride so everyone looked cohesive, yet their individual personalities showed through.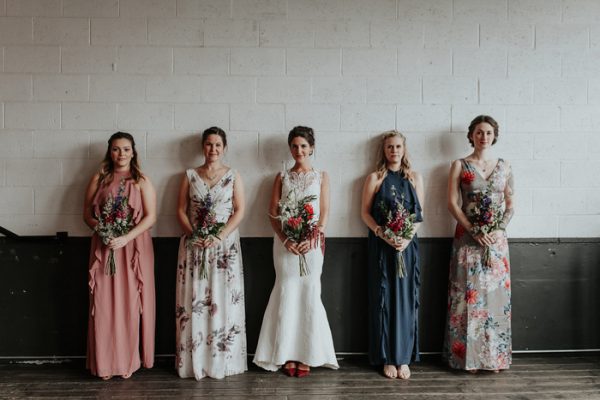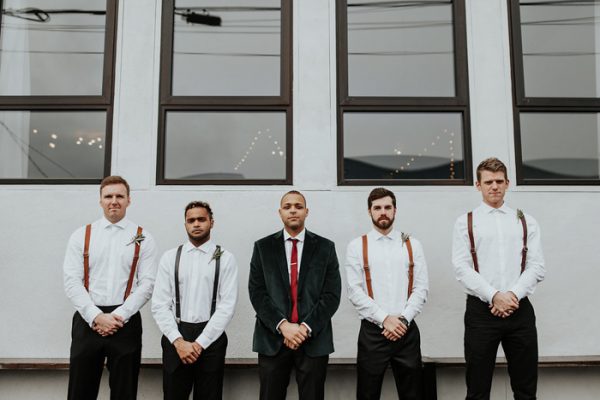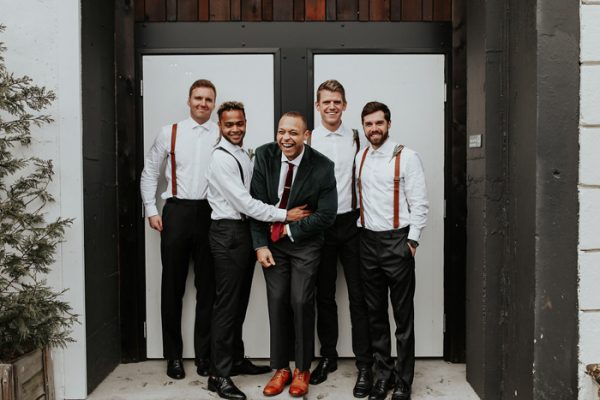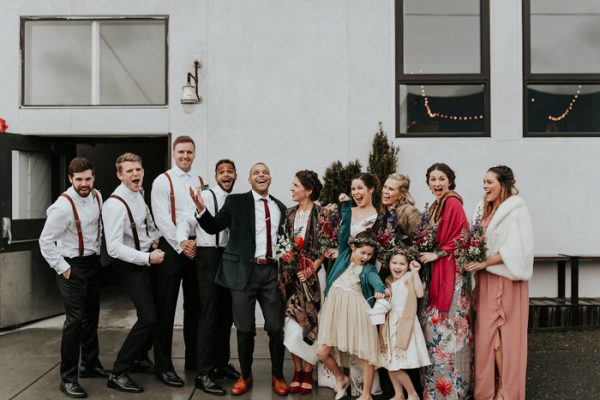 We focused the most on staying true to ourselves as a couple. We spent a lot of time up front talking about how we wanted the experience to feel and we felt it was important to be intentional with those closest to us. We wanted to go all out for details and personalized touches, but to not let the specialness of our commitment be overshadowed by a lot of stress and logistics. So we kept our wedding small and simple and intimate and it was perfection for us!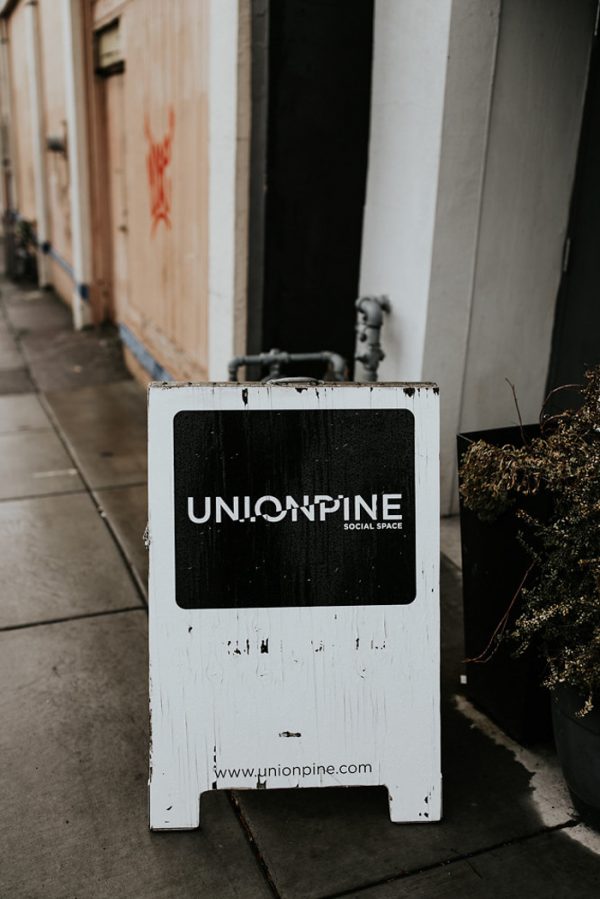 Olivia Salzwadel of Olivia Strohm Photography is a dream to work with. She is professional and organized and put together, but she is so dang fun! I was not looking forward to stuffy, posed wedding portraits. I let Olivia know I preferred candid shots and my oh my did she work her magic! We have such amazing photos that are artistically stunning, but they feel authentically us.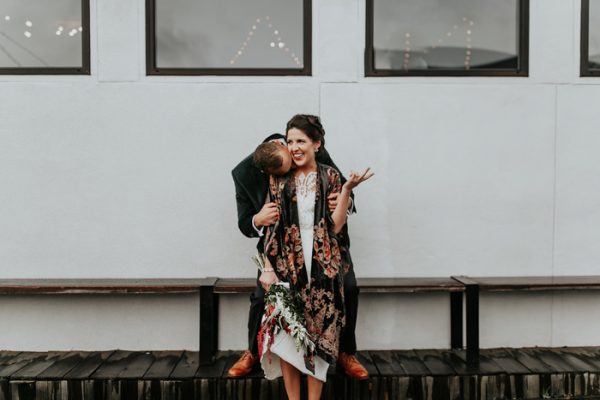 It was so amazing to see all of our thinking and planning and ideas become a reality. We took each step and decision one at a time so it was shocking to our family and friends (and even to us really!) when we arrived at the day and everything was beautiful, stunning, and crazy fun. It really did feel like US. We still can't believe we pulled such a great balance off!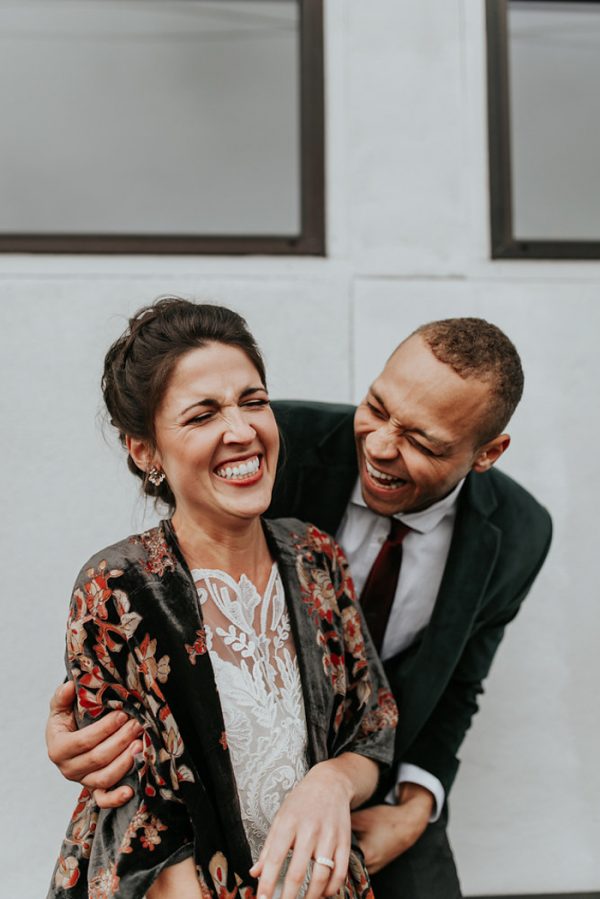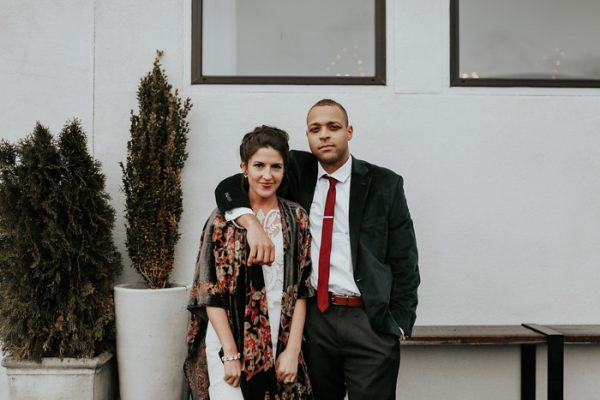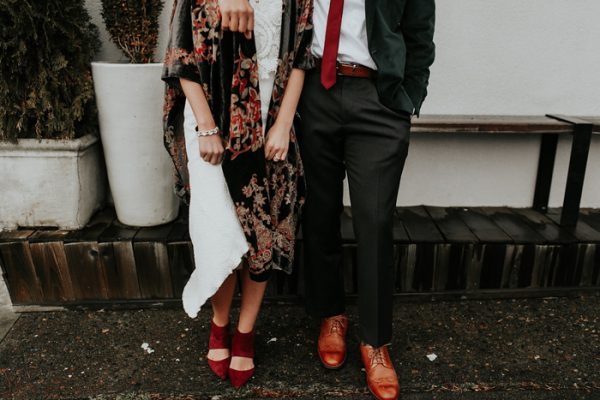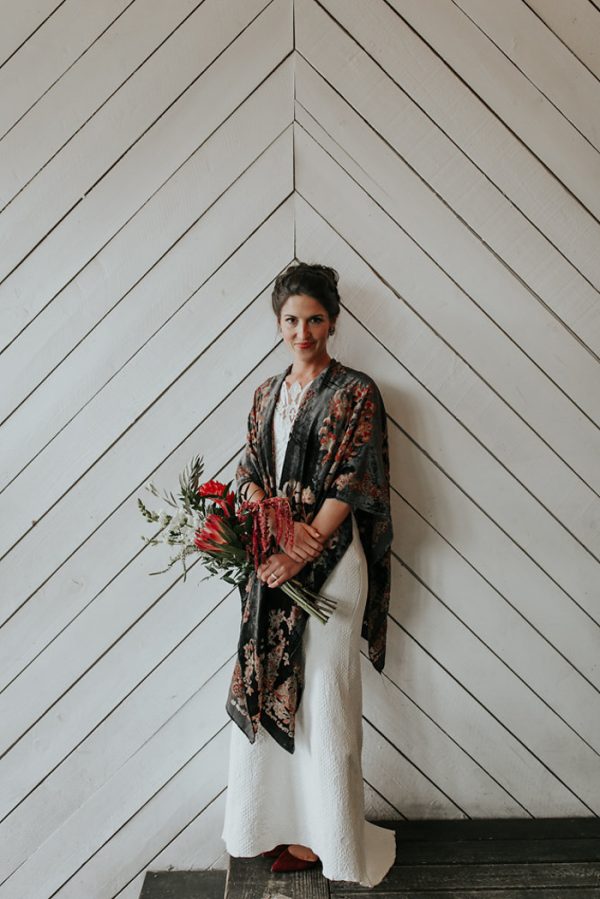 We would advise couples to take some time at the beginning of your engagement to set your priorities. There are so many decisions and it gets so overwhelming (even if you don't think you have "one of those" families!) it is really helpful to have guidelines to fall back on to keep you on track. Take time early on in your engagement to slow down and level set just the TWO of you. Decide how you want to feel during the planning process and on your big day so that you don't get distracted by things that ultimately won't matter to you along the way.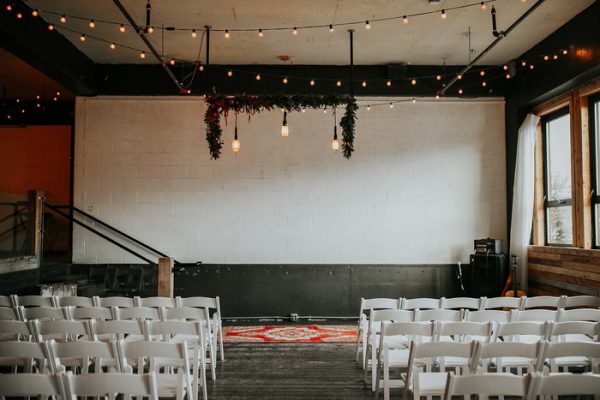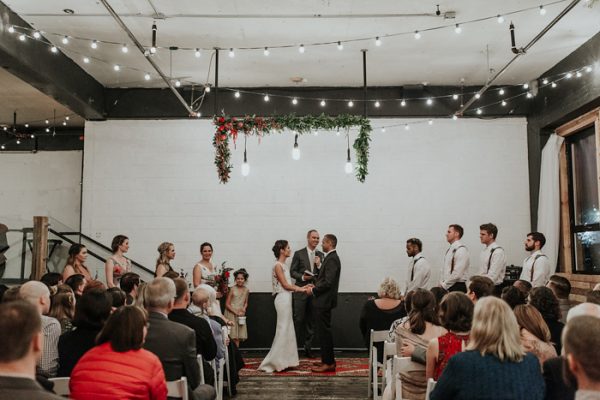 A pastor from our church who knows us well officiated so the message was personal and poignant. We started and ended with traditional wedding vows but wrote in our own promises to eachother so we could understand the weight of our commitments in our own language. We sealed our union with a secret handshake before the big kiss.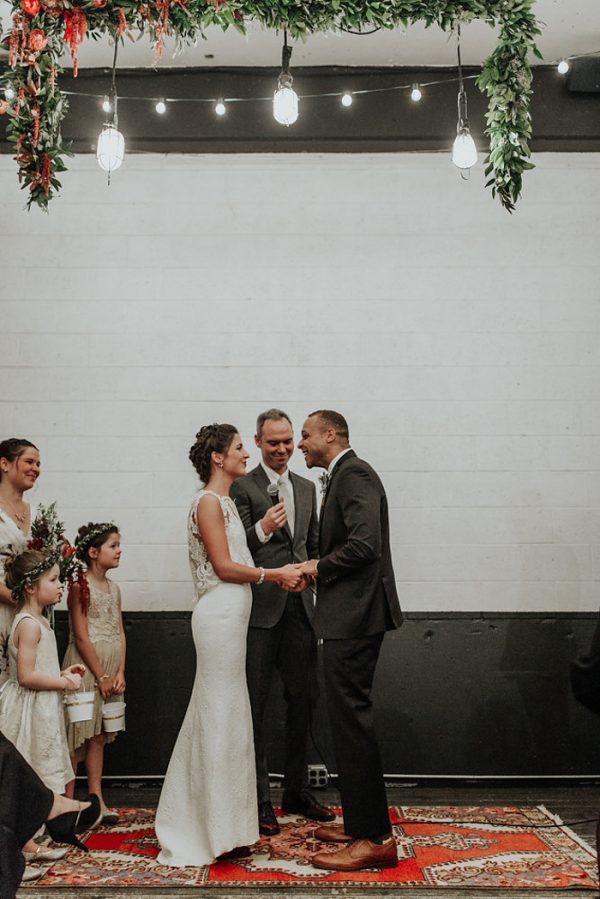 Oh, Union/Pine! We absolutely love this place. I had been to a work event at UP a few years prior and never forgot the feel of the venue. Such clean lines and minimal industrial feel, but with the dark wood and stark white contrast it also feels so lush, cozy, and classy. We searched around at some other locations but ultimately we knew our hearts were at Union Pine and well, you know what they say, follow your heart!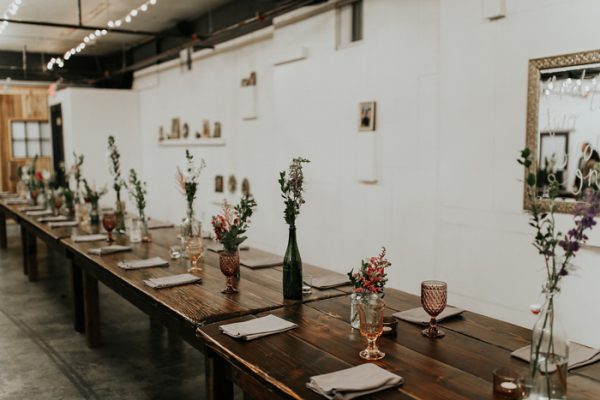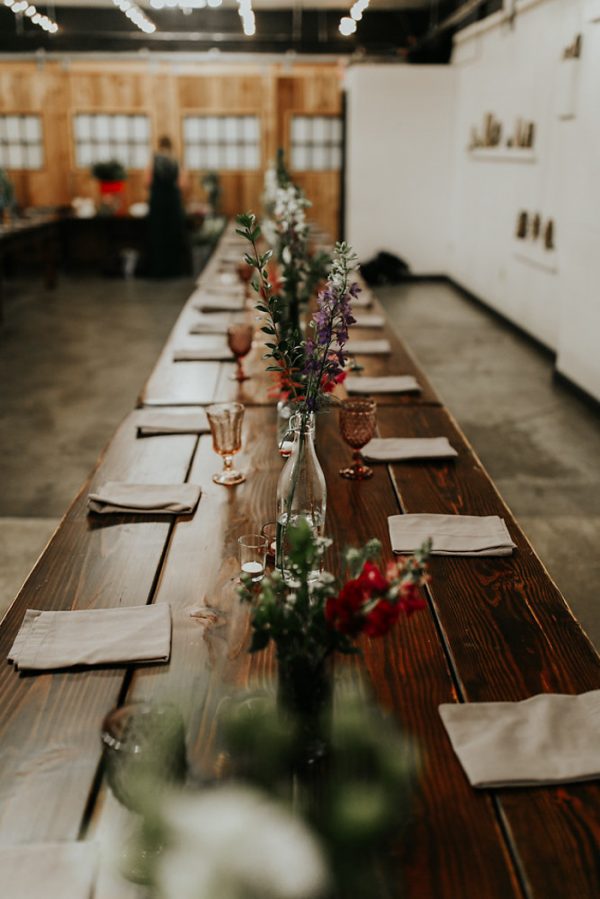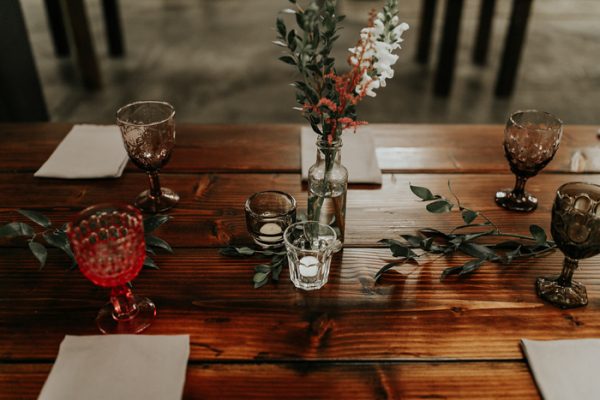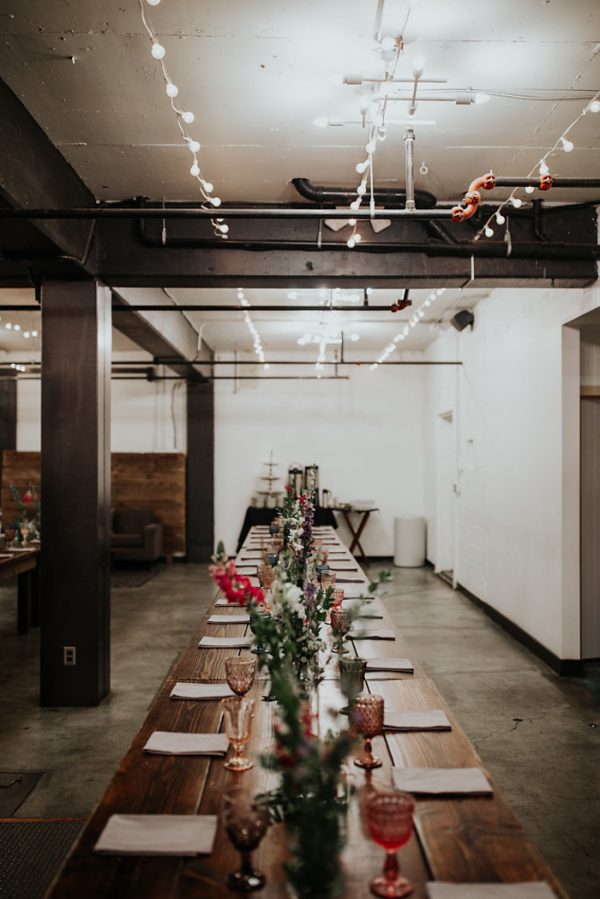 Yes, photo booths are all the rage, but Picstop PDX takes it to another level. Their booth is gorgeously hand built and self-sufficient so guests can come and go as they please and photos are displayed for everyone to enjoy during the event. Our guests pasted one of their photo strips in a guest book for us and kept the other strip. This took care of a favor as well as capture moments we never would have seen. Love having this unique guestbook on our table for all of our friends to enjoy.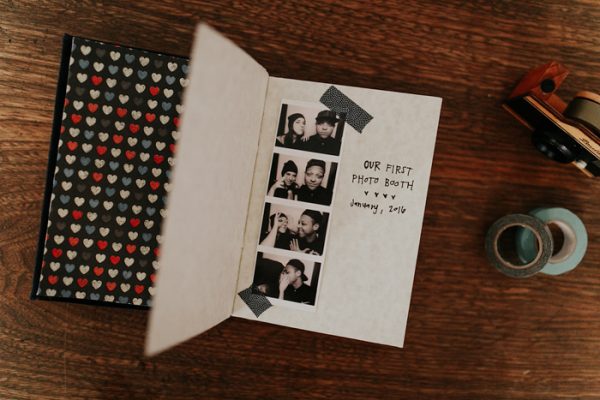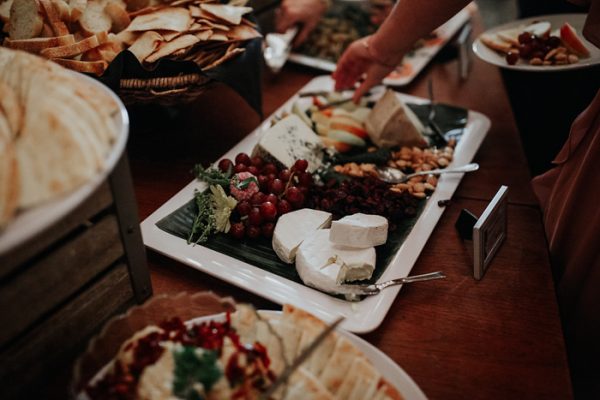 We also kept things "us" by ditching a wedding cake for our favorite Moonstruck Truffles instead and having our first dance to Michael Jackson's "Will You Be There" (yes…the Free Willy soundtrack).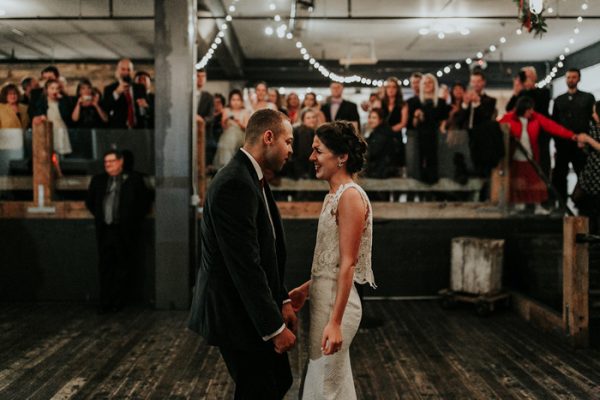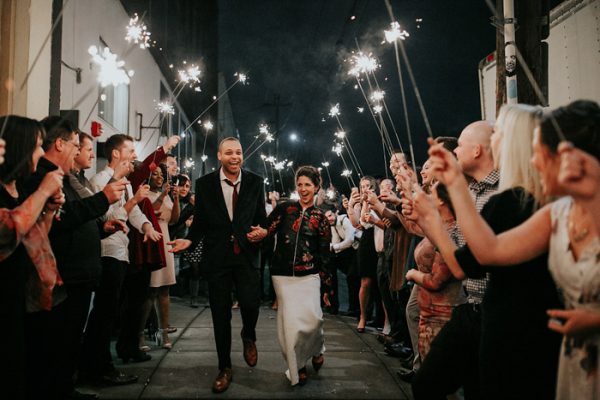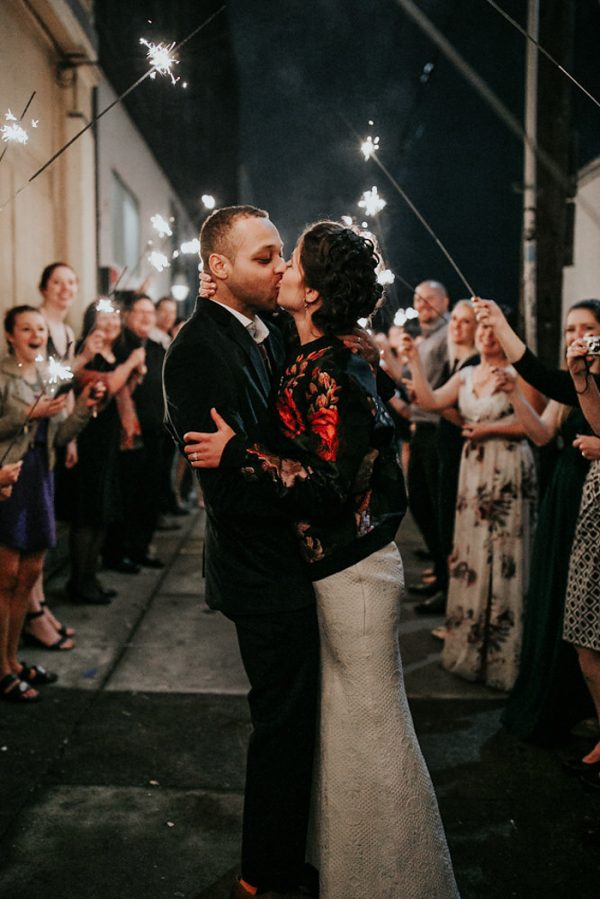 Congratulations to Hillary and Michael, and a special thanks to Olivia Strohm Photography for sharing their day with us. Can't get enough of this wedding's warm industrial vibes? Then you've got to see this artistic industrial wedding at The Doyle Las Vegas!