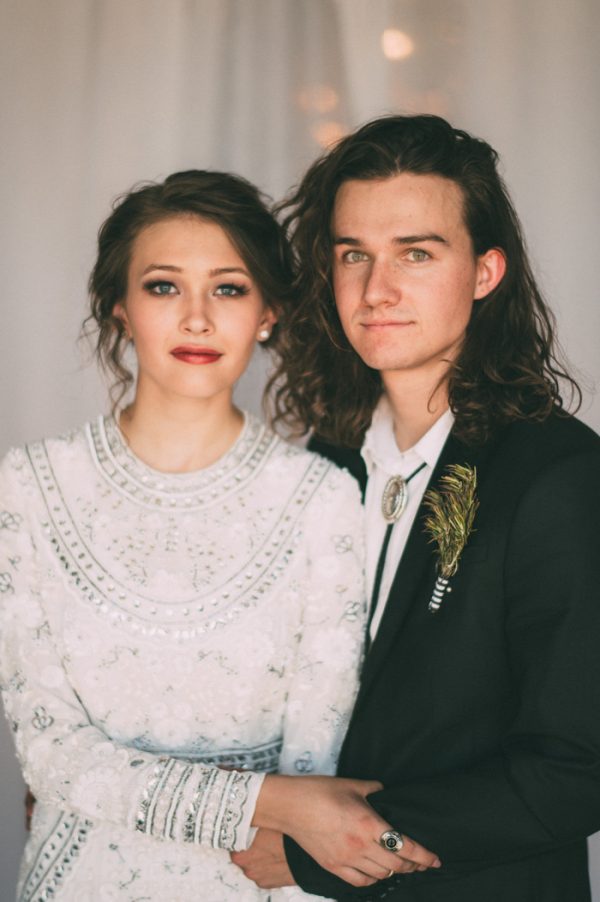 Brooke and Ryan's artistic desert wedding defies the glam style typically found in Las Vegas events! The couple's industrial venue, The Doyle Las Vegas, housed their wedding's super-cool DIY projects with accents of floral hoops, geometric shapes, and handmade weavings. Brooke wore a long-sleeved beaded Needle & Thread gown that perfectly accented her boho desert bridal look, and Ryan's bolo tie and greenery boutonniere added cool Southwestern flair to his groom style! The Image Is Found photographed every gorgeous detail and moment of Brooke and Ryan's wedding, including the couple's intimate, minimalist portrait session in Nevada's deserts.
The Couple:
Brooke and Ryan
The Wedding:
The Doyle Las Vegas, Las Vegas, Nevada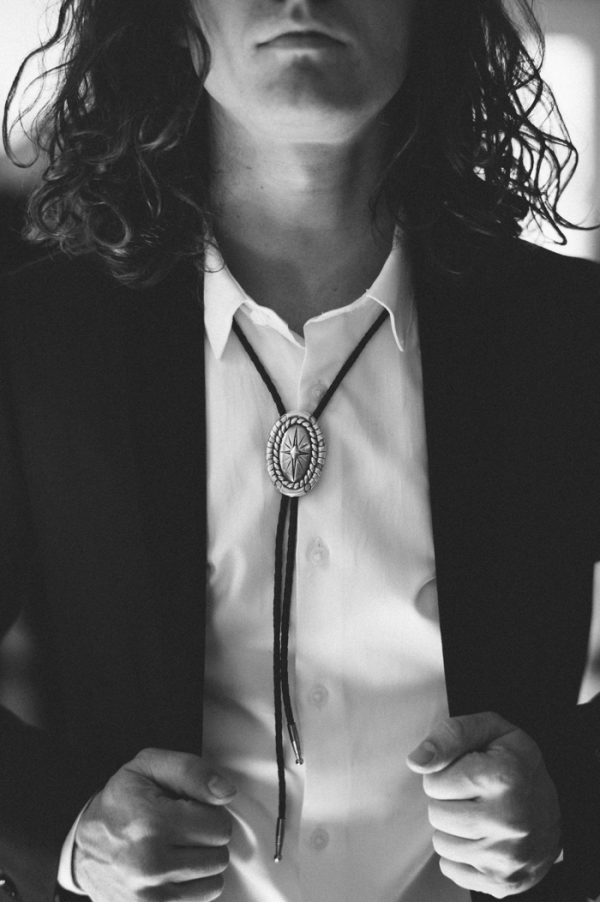 There are obviously many important aspects that go into planning a wedding day, and I think the end result is usually a sum of many small and seemingly insignificant decisions. Having said that, for us I think it was key to try to plan our day in a way that optimized our ability to enjoy and really create memories with each other during the day rather than stress about what is going on around us.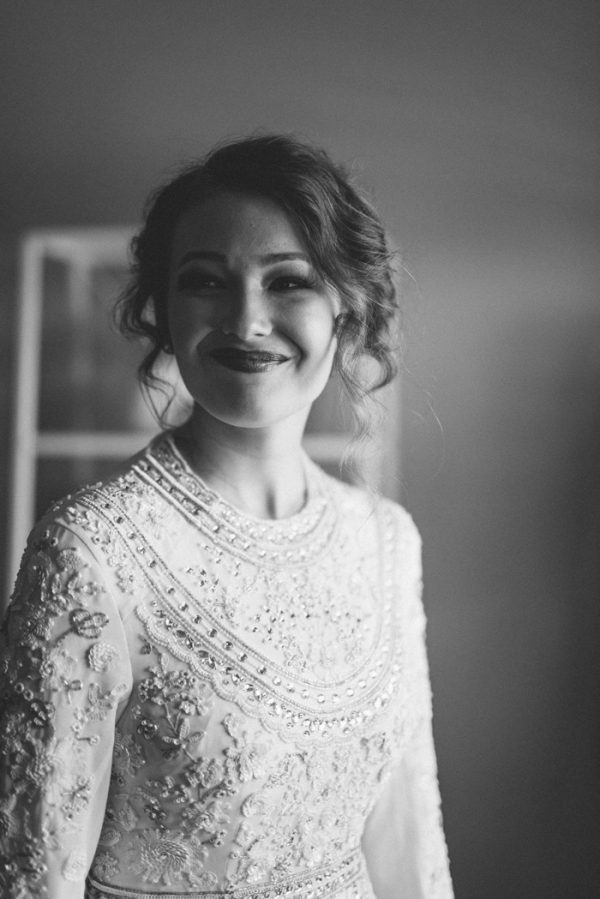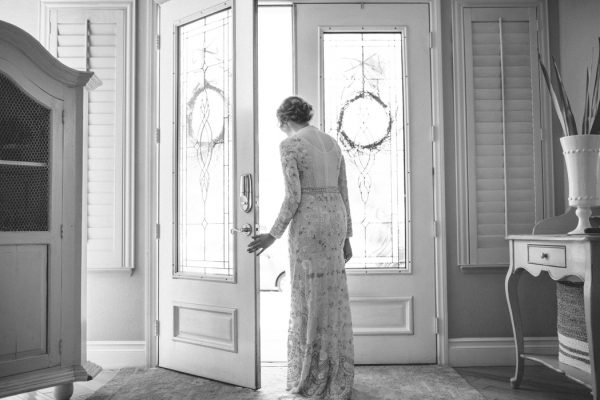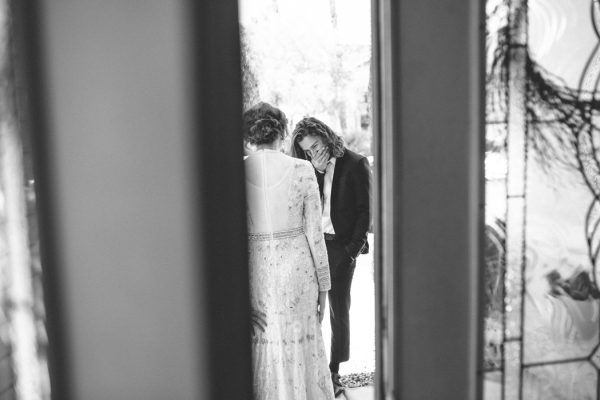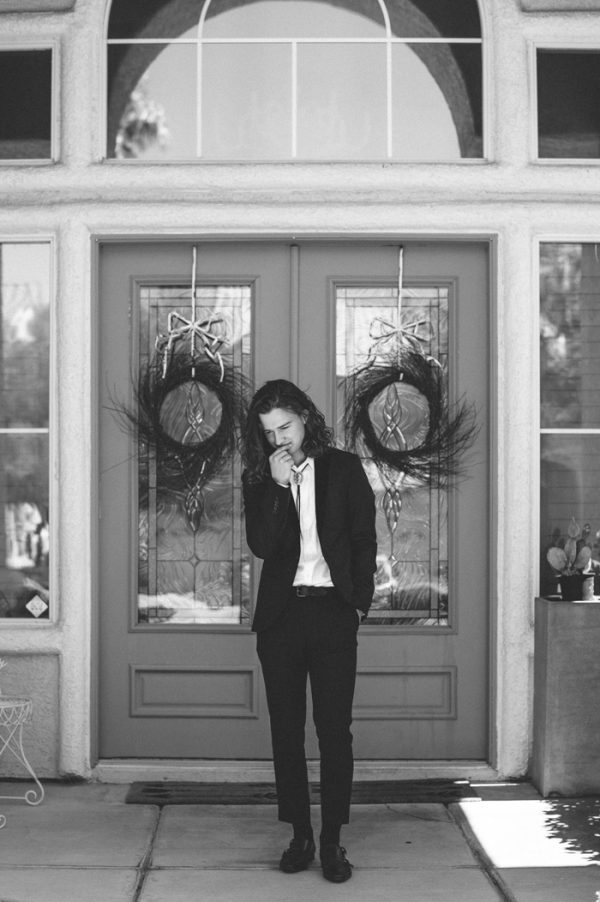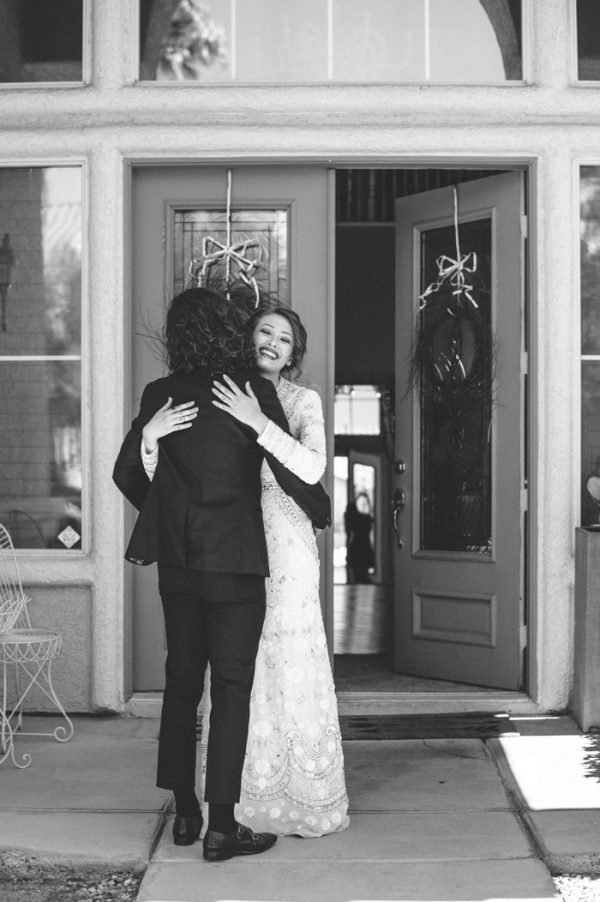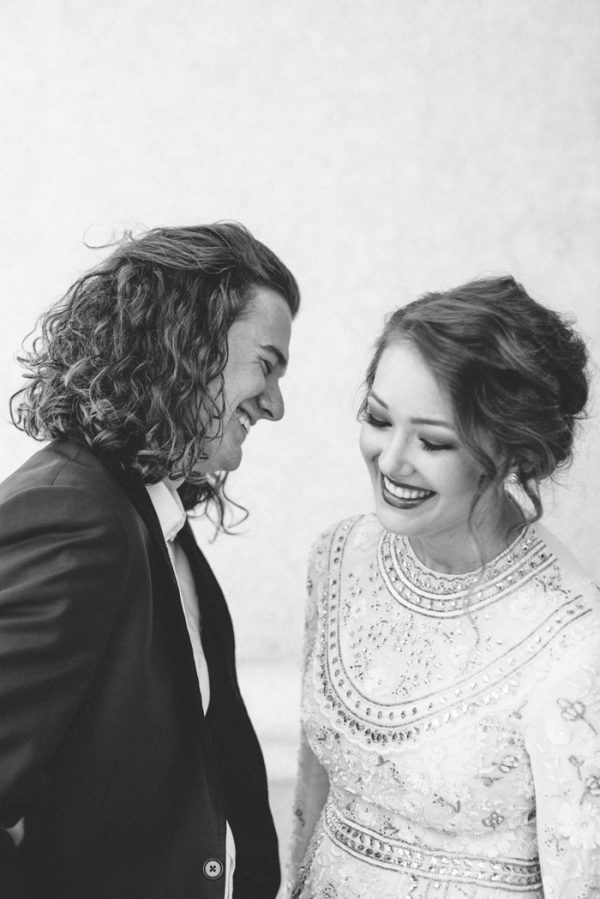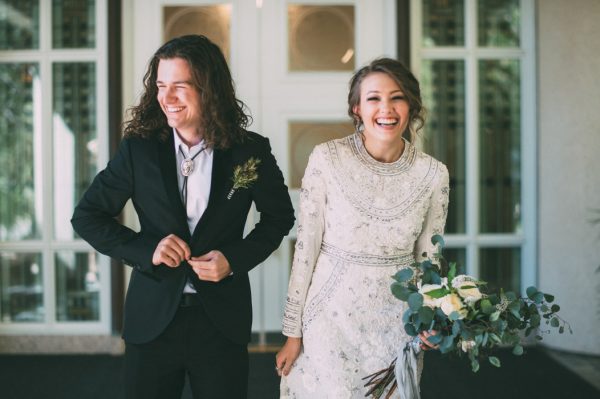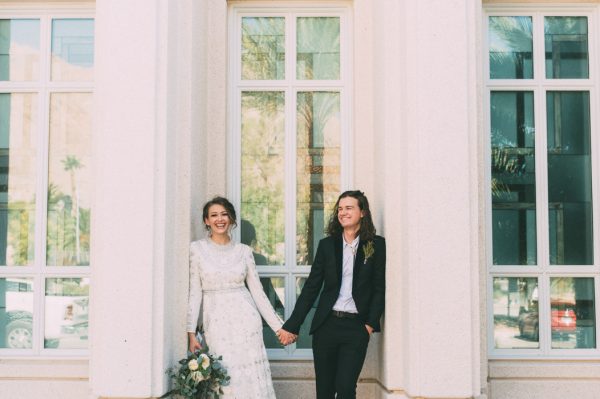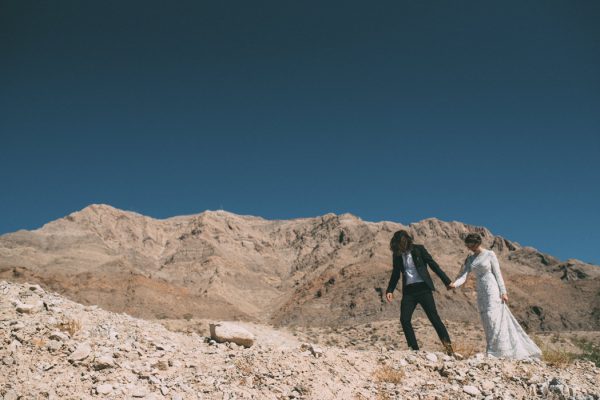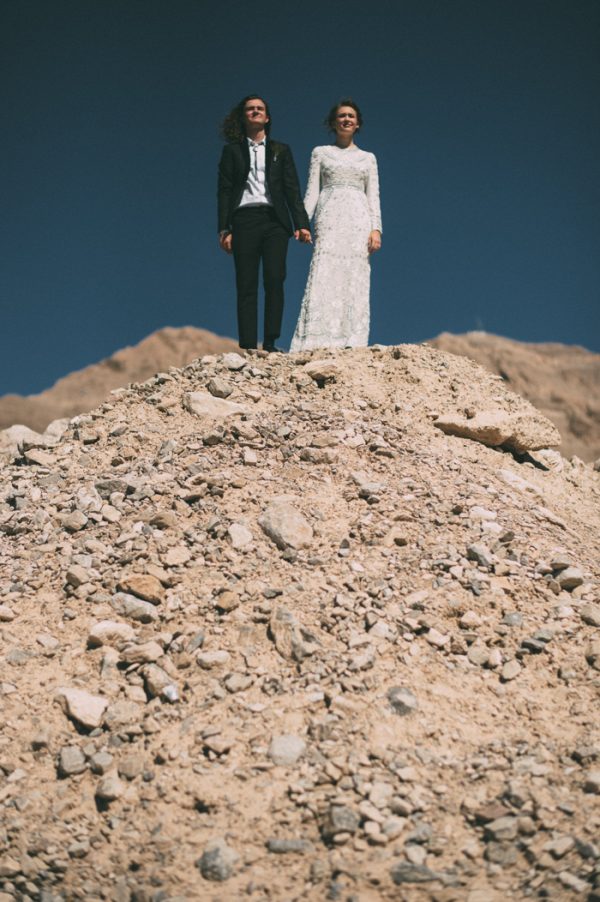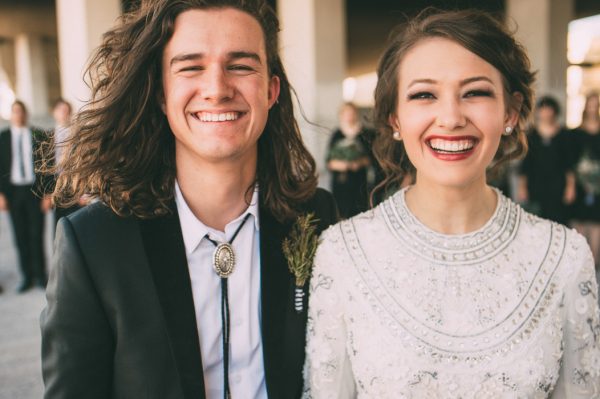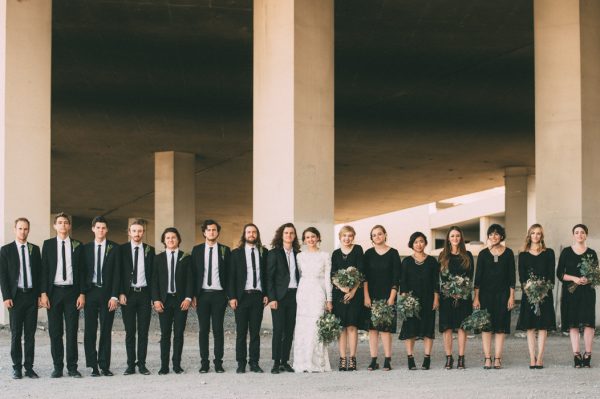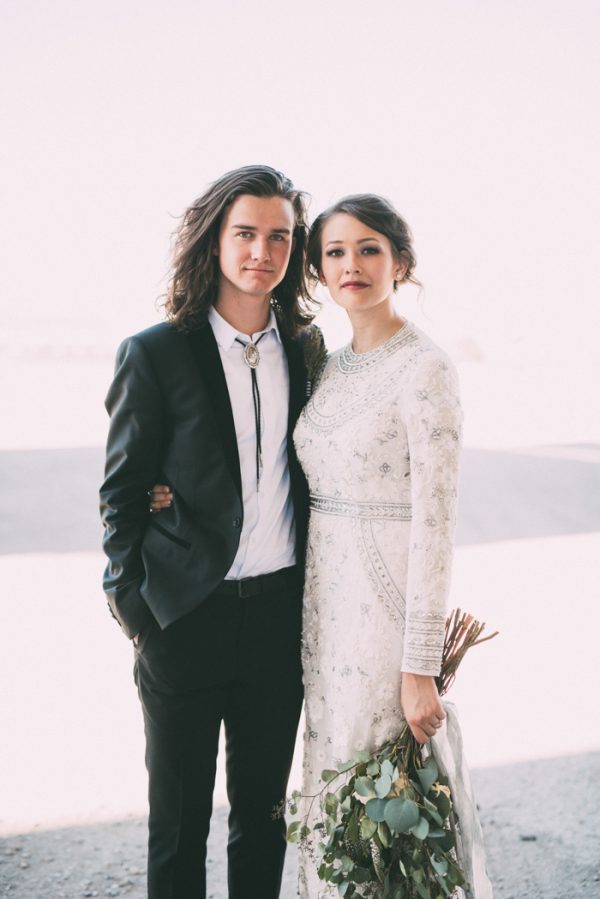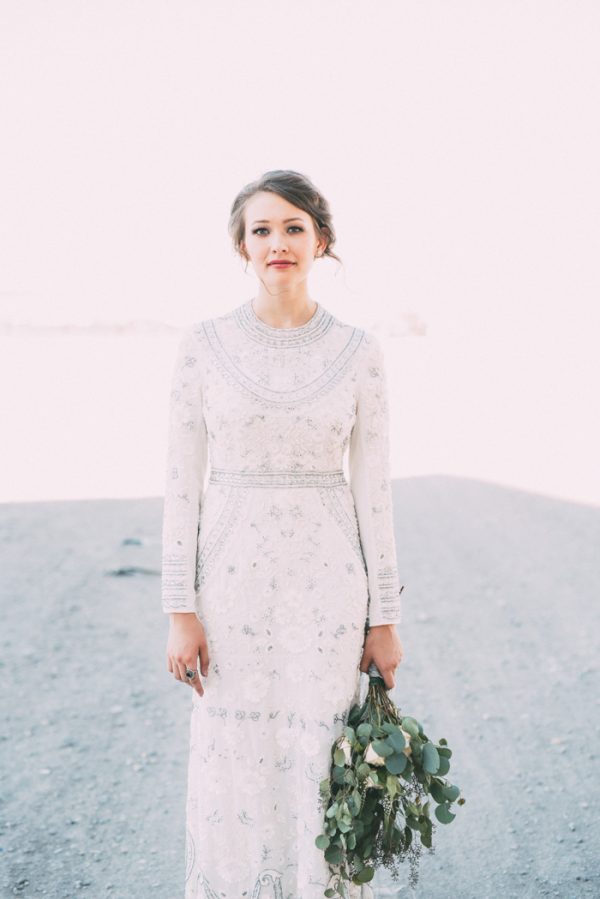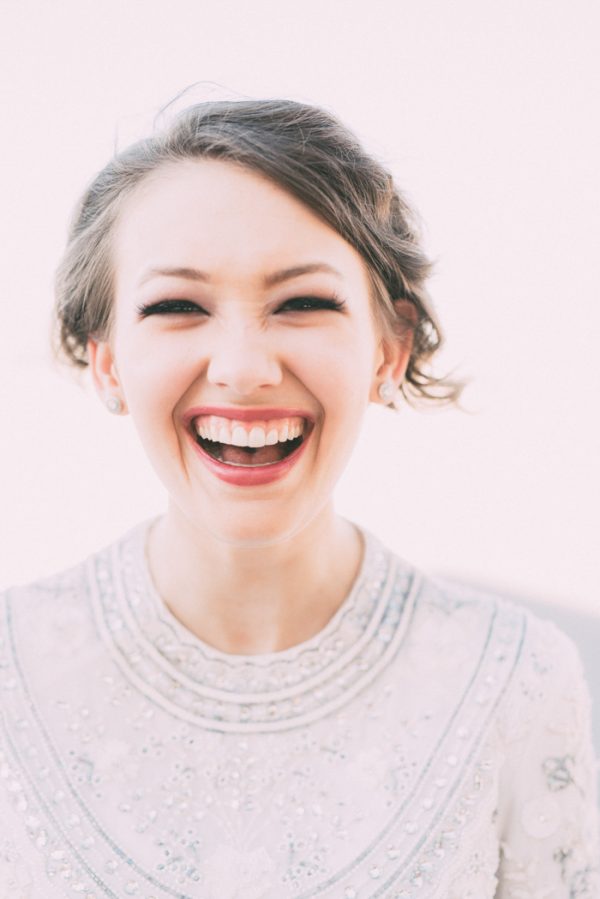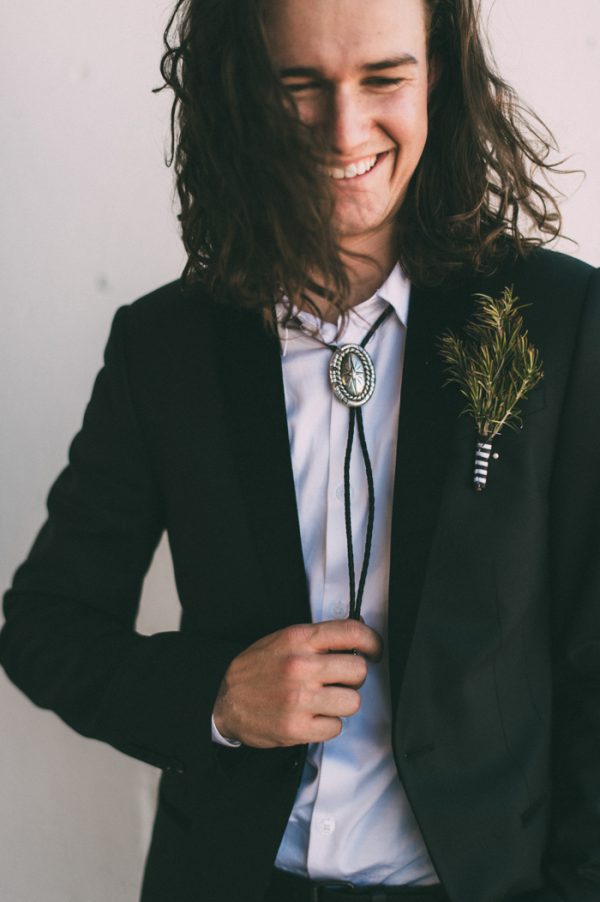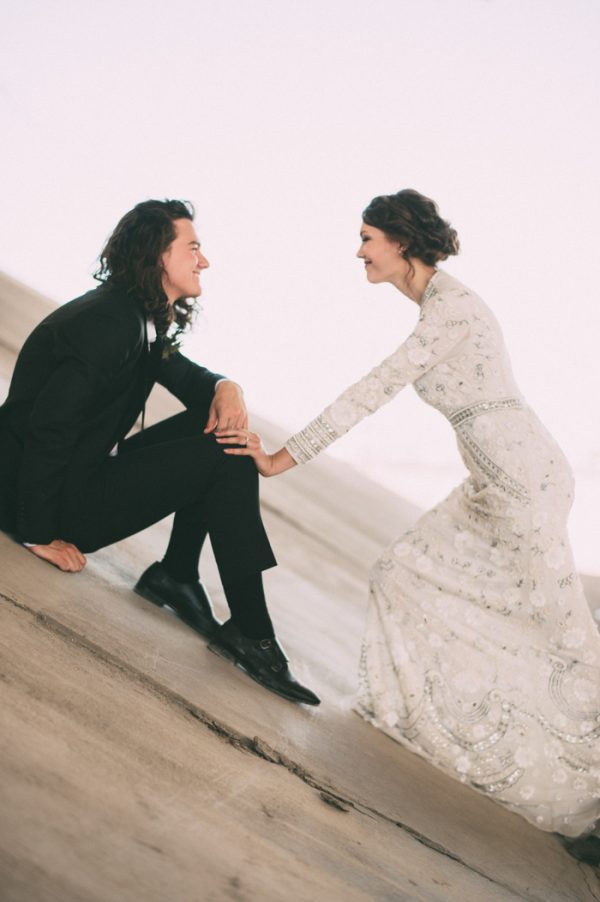 Living in Las Vegas, It was a challenge to find a venue that fit our style. Fortunately, a friend of ours, Steven Span, was in the process of converting his art studio into an event space. We fell in love with its natural light, openness, and industrial elements.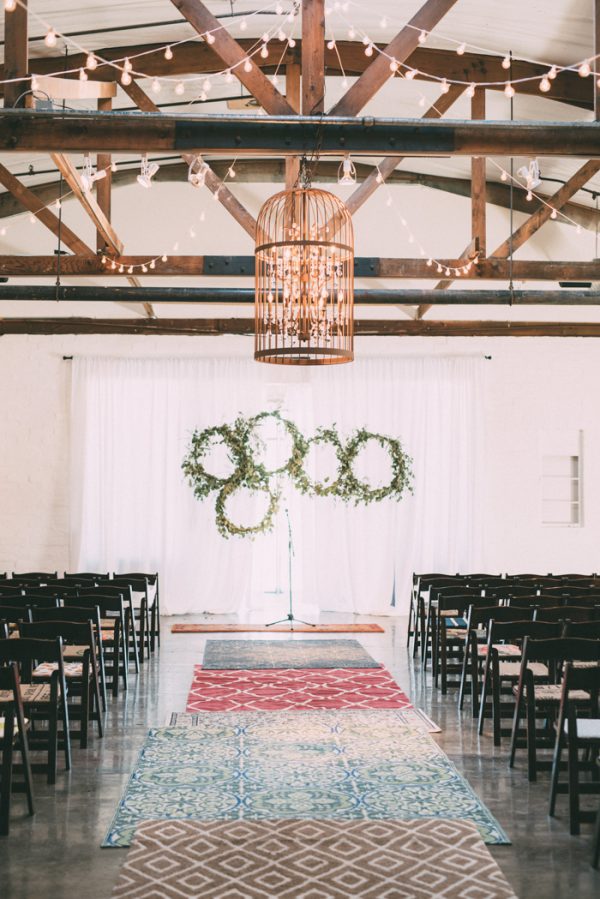 The overall vibe of our wedding was less of a deliberate choice and more of something that we allowed our own personal styles to dictate. Our venue provided us a beautiful, naturally lit, blank slate in which we were able to project a very modern, minimalist style with hints from our desert roots. We wanted to create an atmosphere that was classy, yet comfortable.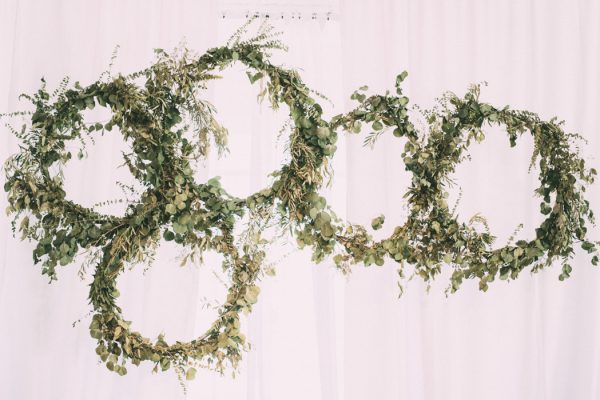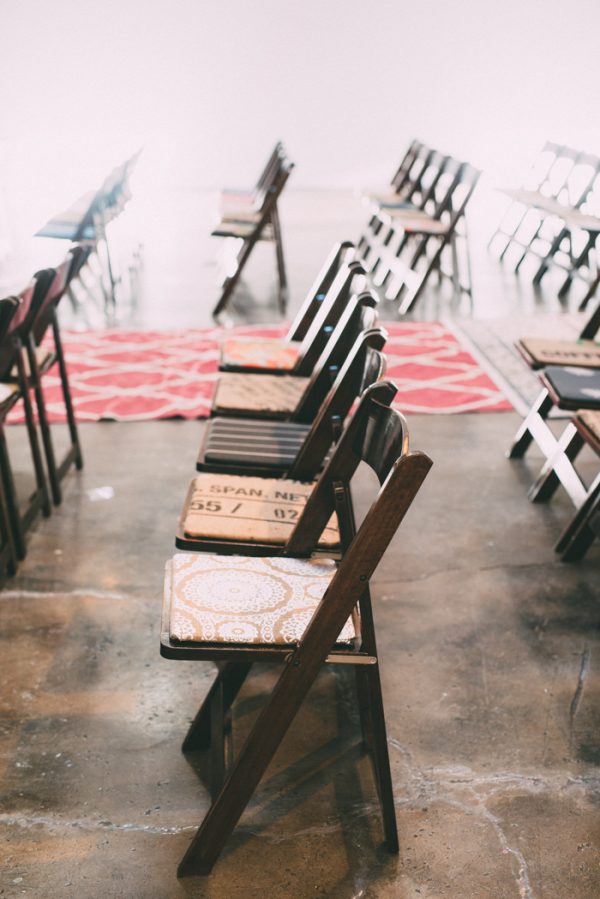 We were very lucky to have an endless amount of talented friends and family that helped us create our vision. Almost everything in our wedding was made by hand. This included all wall decorations (weavings, banners, flower hoops/strands, geometric shapes, photo backdrop, and donut wall) and other details (cacti bags, entrance poster, and seat covers) etc…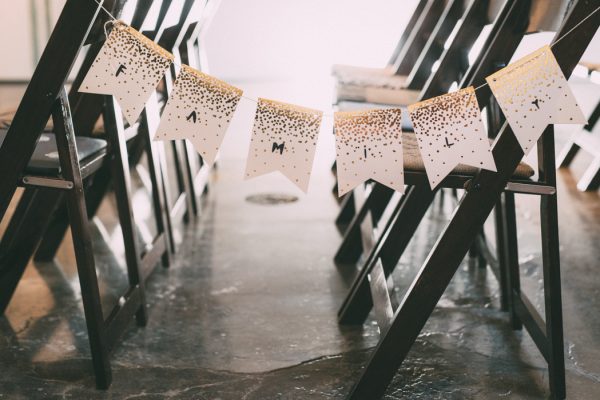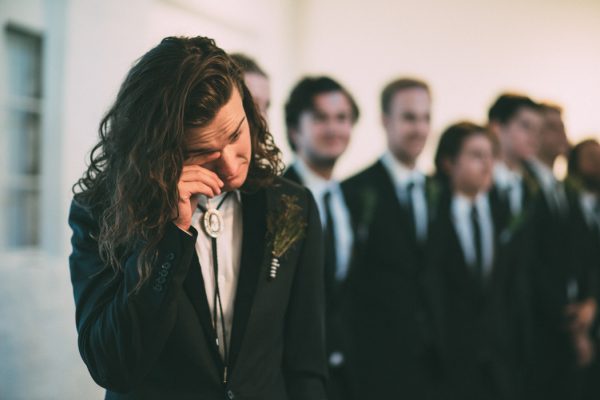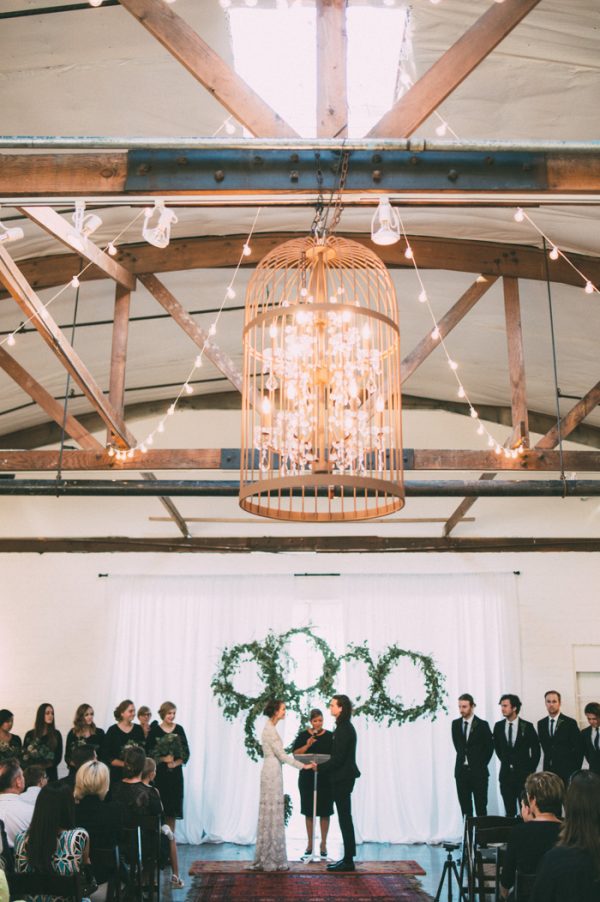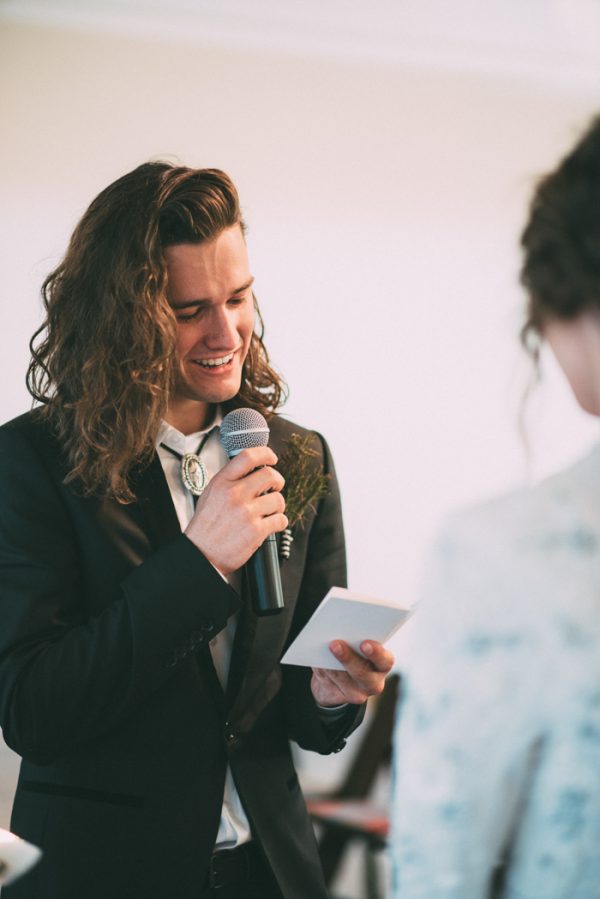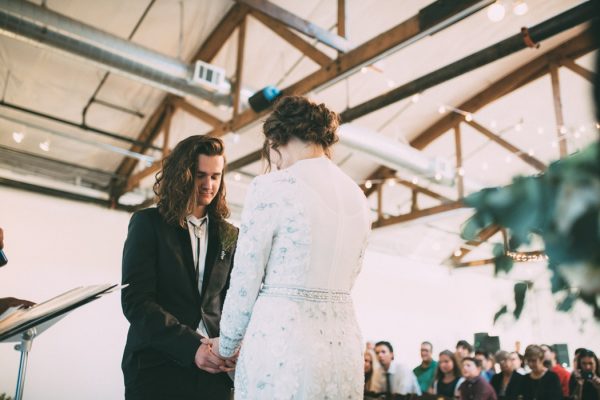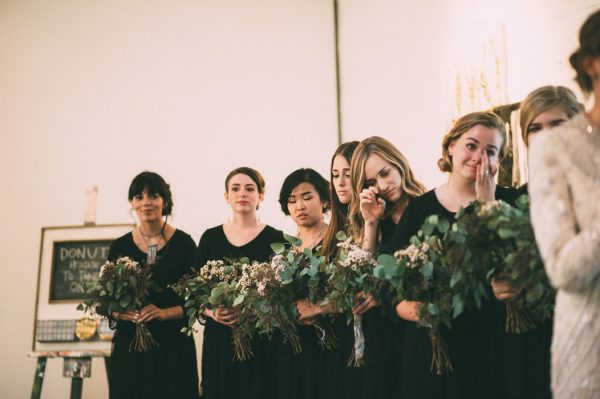 Nothing beats the feeling of saying your vows and committing yourself to your spouse in front of everyone you love. Nothing! But I will say there is an indescribable feeling of bliss and reality you feel after the send-off when you both shut the doors of the car. It's quiet, you're both finally alone, and so happily in love.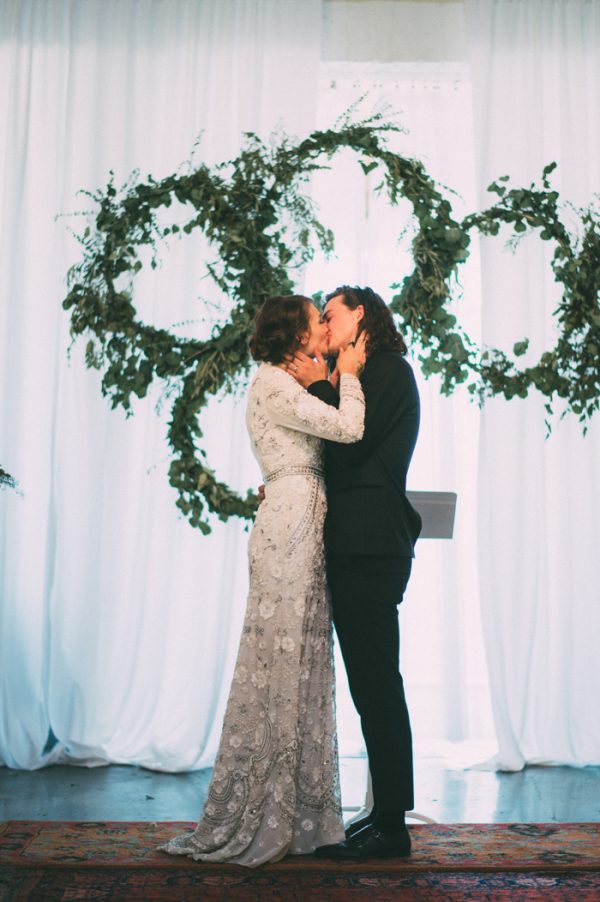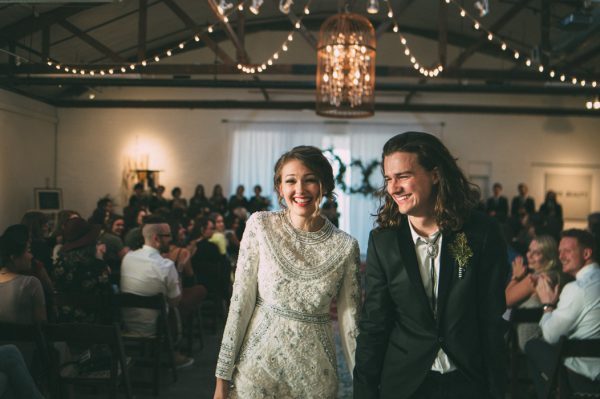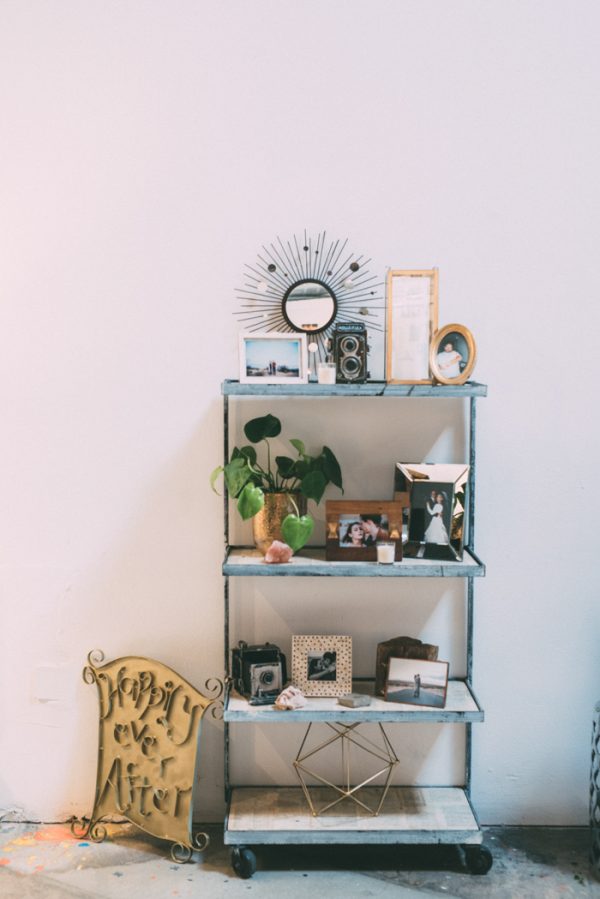 Try not to get hung up on every little thing that could go wrong! Looking back on our wedding now, some of our happiest memories are when things didn't go as planned. Also, be sure to cherish every moment the two of you have to yourselves during your day. You'd be amazed at how hard it can actually be to have quality time with your spouse on your wedding day.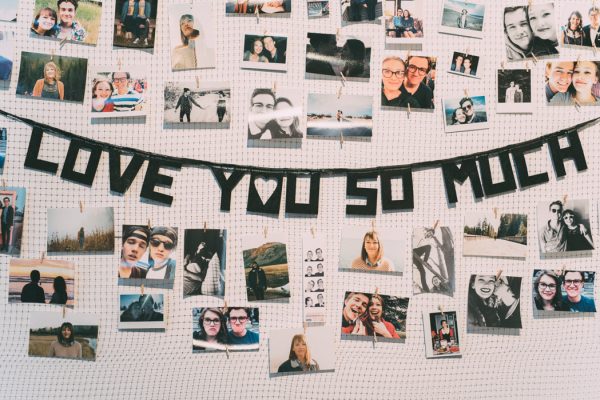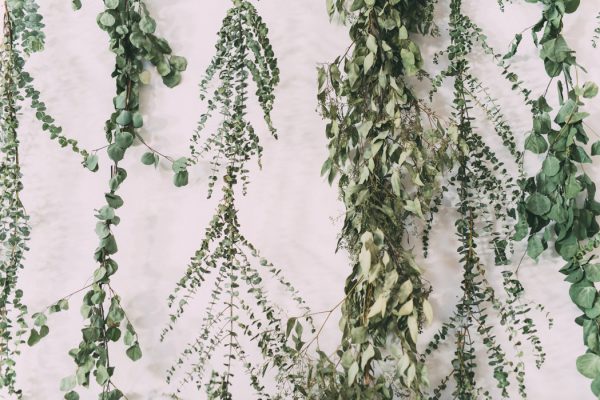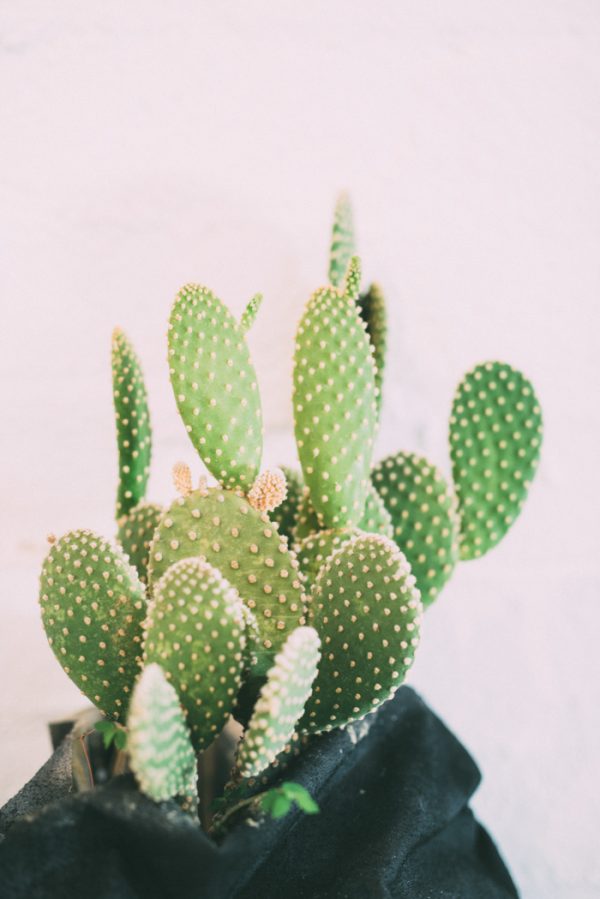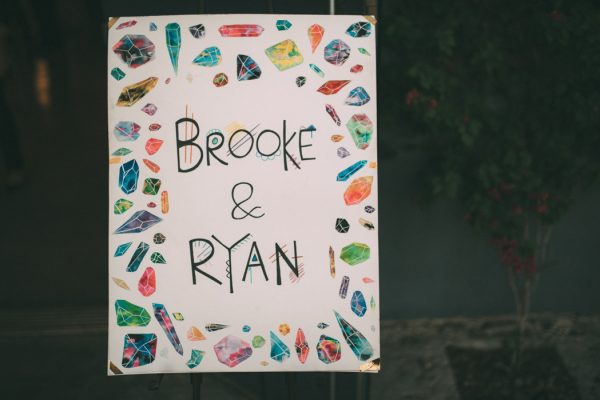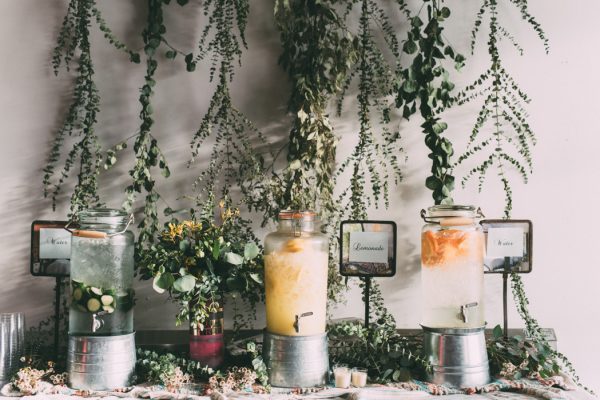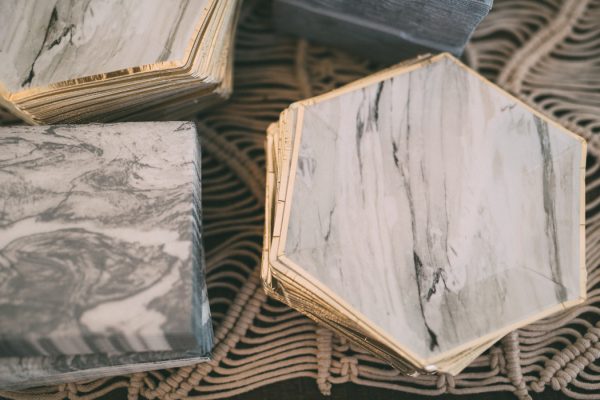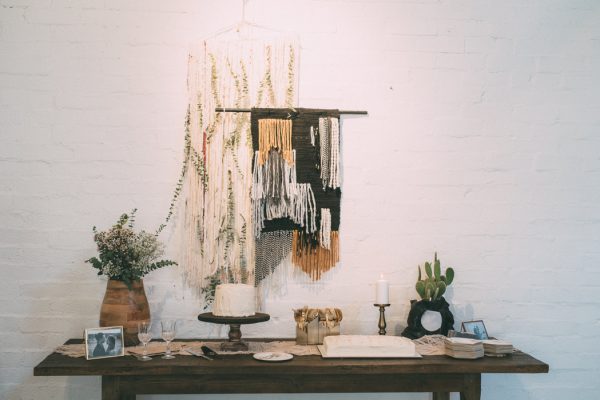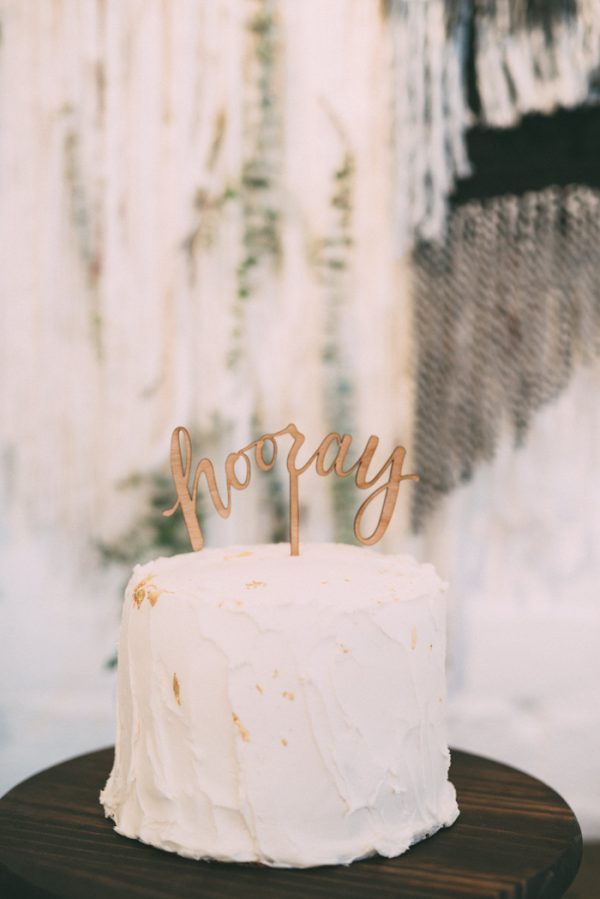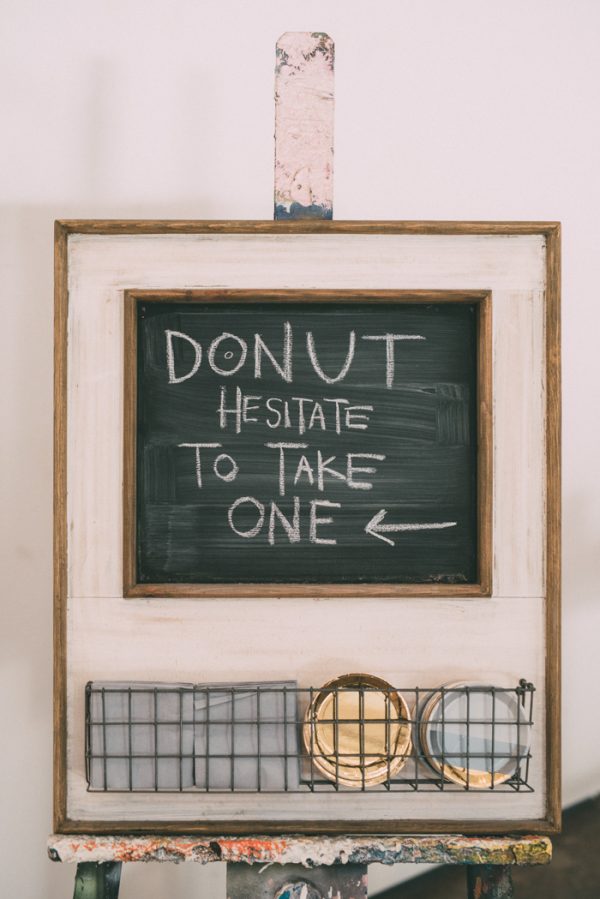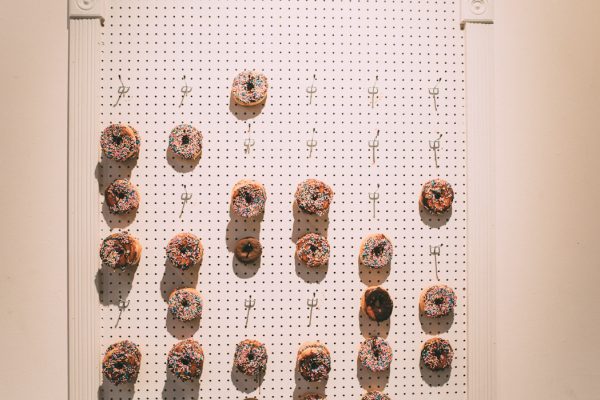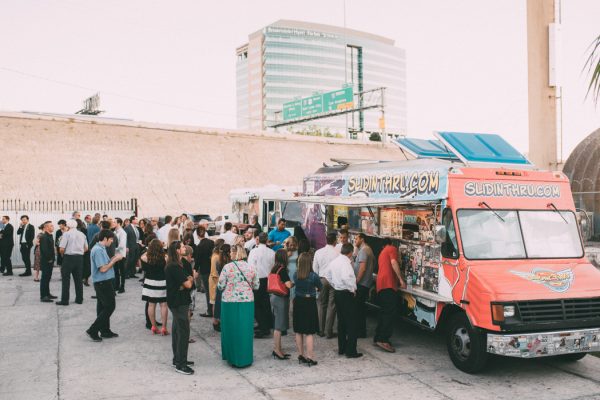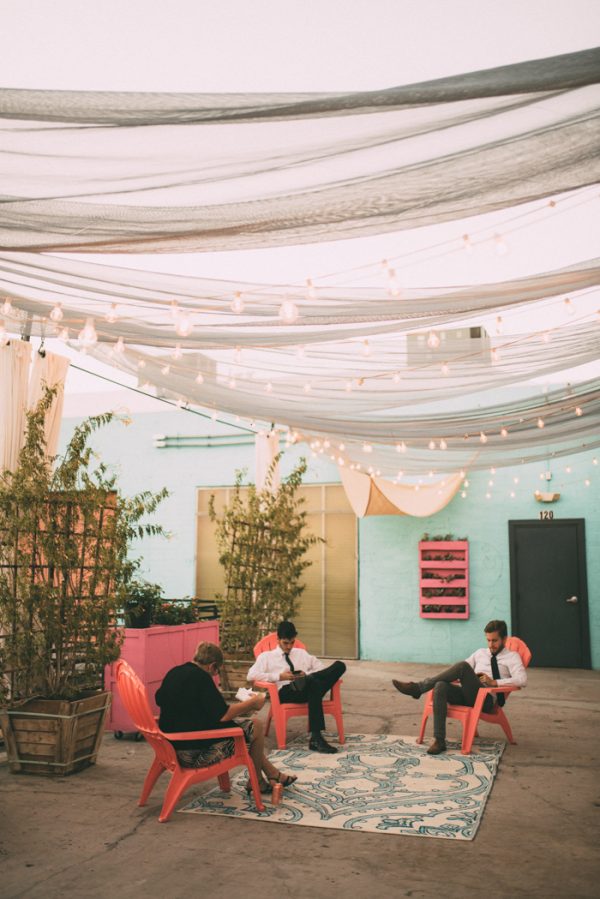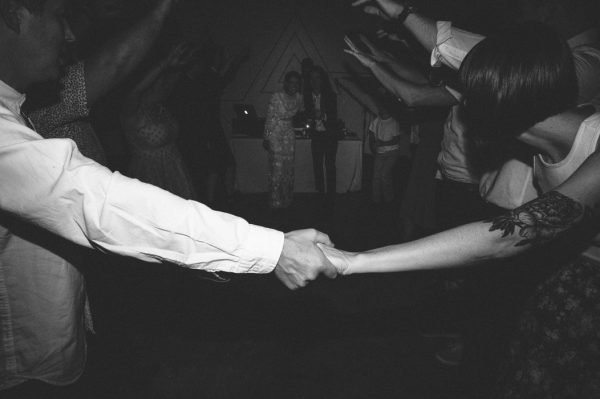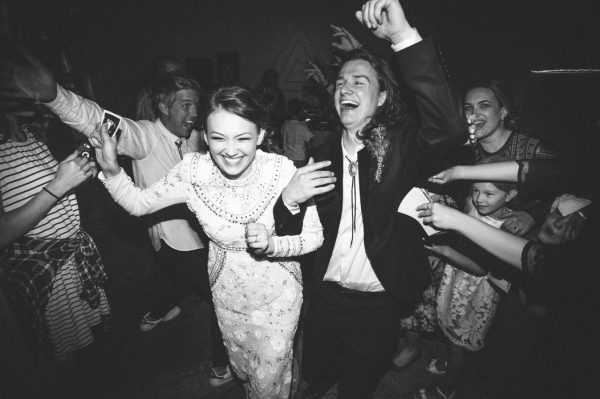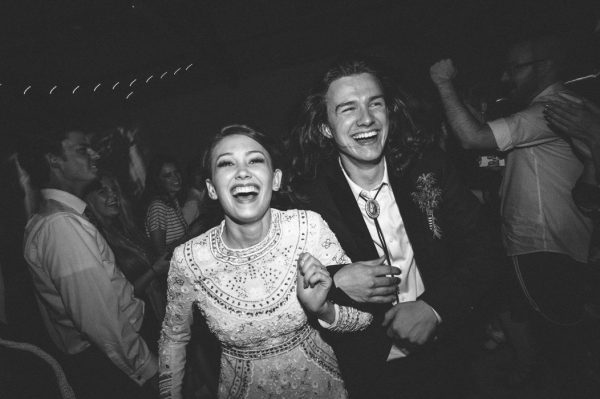 Congratulations to Brooke and Ryan, and a huge thanks to The Image Is Found for sharing their wedding with us. Love this wedding's alternative desert vibes? Then you've got to see this uniquely artistic California elopement at Noah Purifoy Outdoor Art Museum!