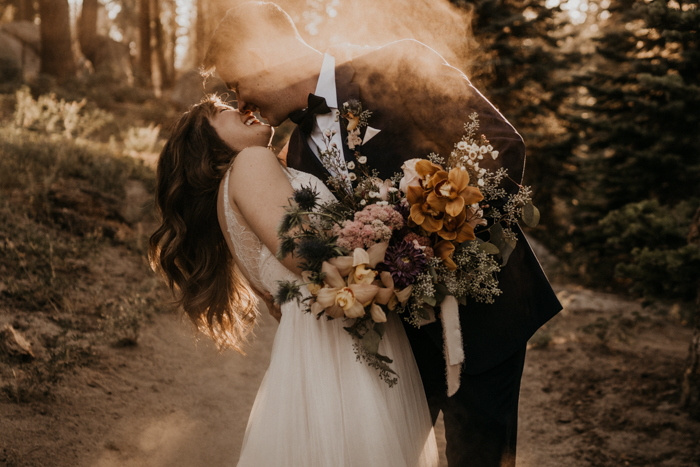 Julie and Calvin's bucket list included a trip to Yosemite National Park, so they decided on a Yosemite elopement to kick off their marriage on an epic adventure together! The couple spent over 10 hours with Rain and Pines and Henry Tieu Photography on the day of their elopement — and it's one of the most incredible expressions of love of you'll ever see. Julie, Calvin, and their rockstar team hiked and took in breathtaking views at every turn. It was a true sight to see and remember for the couple. Make sure to scroll to the end to see the totally rad GIF video Henry made for them! We now want GIF videos for every occasion!
The Couple:
Julie & Calvin
The Wedding:
Yosemite, California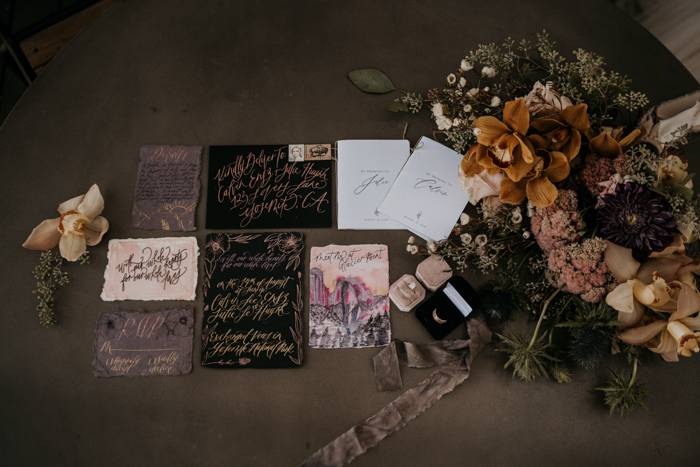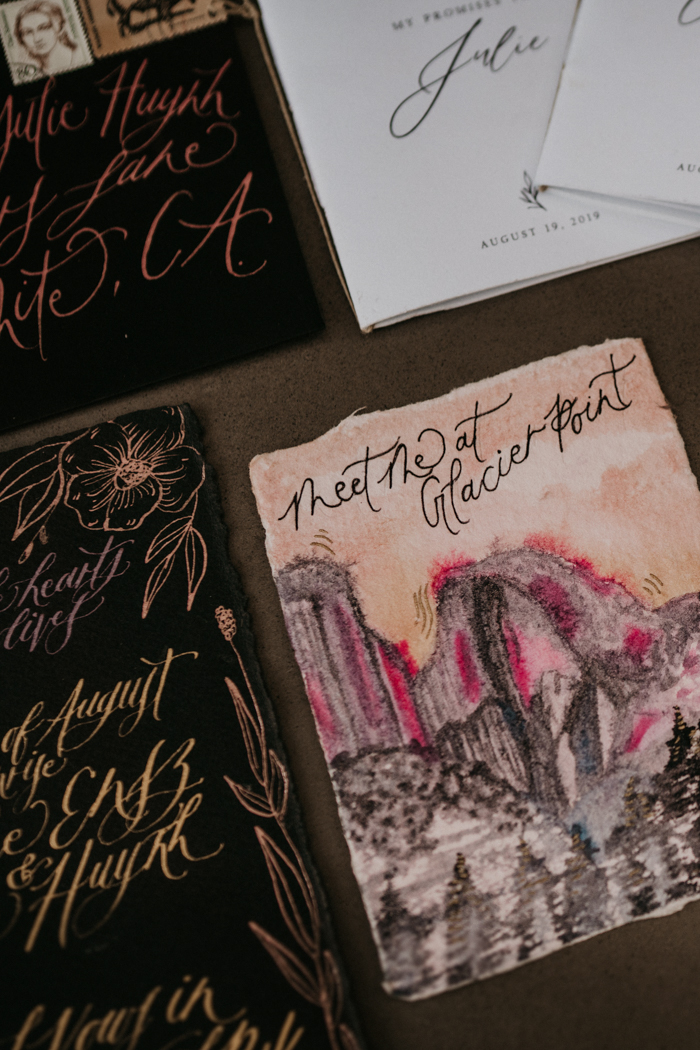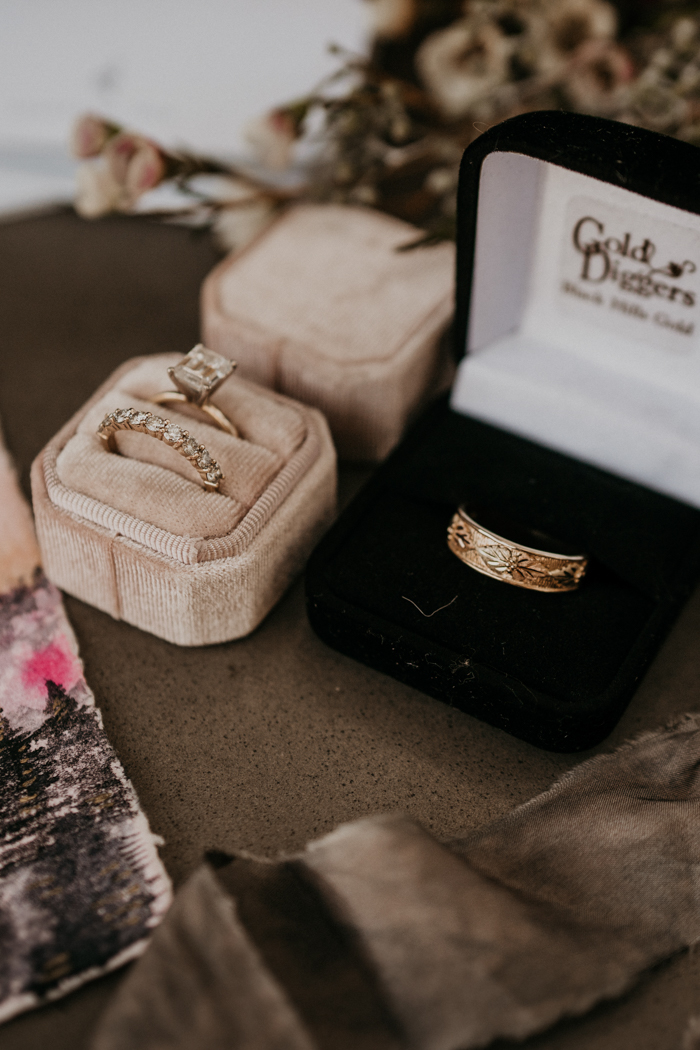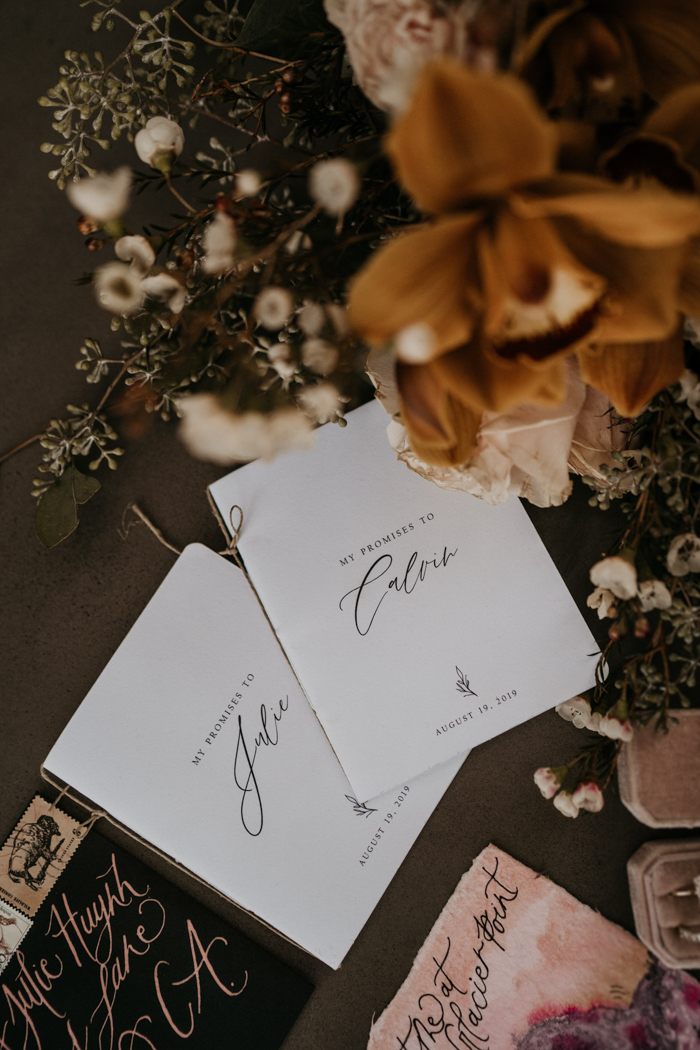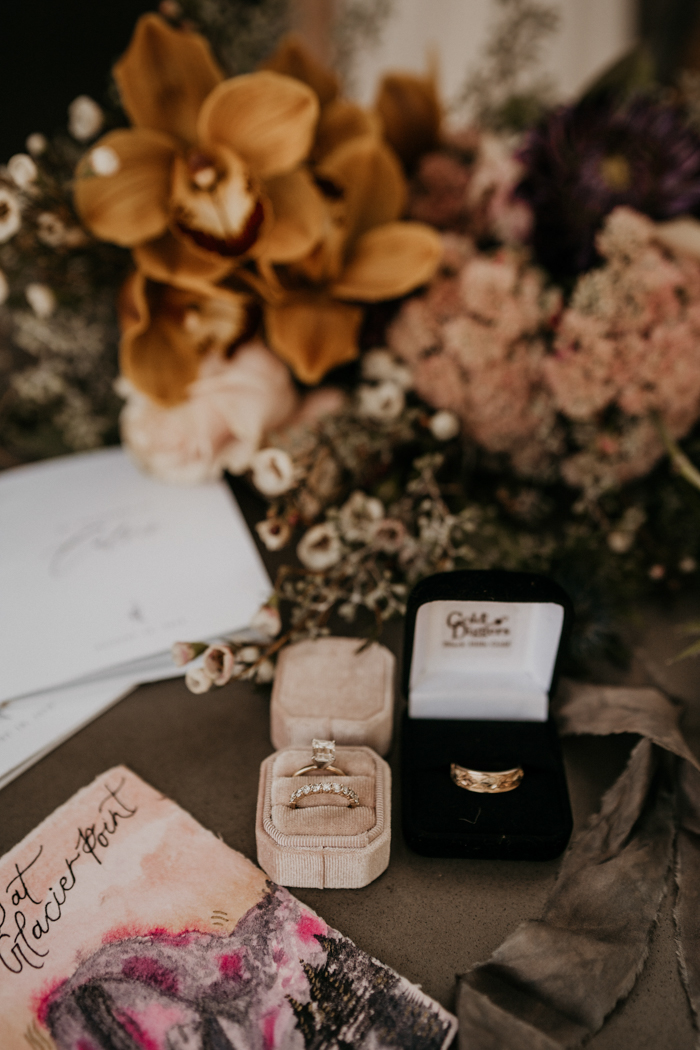 We wanted to get married in Yosemite because it was on our bucket-list of national parks to visit. Calvin and I are both from the East Coast and before our wedding, we had never been to the West Coast. We talked about venturing out to California ever since we were sixteen. So when the idea came up, we thought, well how cool would it be to kick off our marriage by going on an adventure?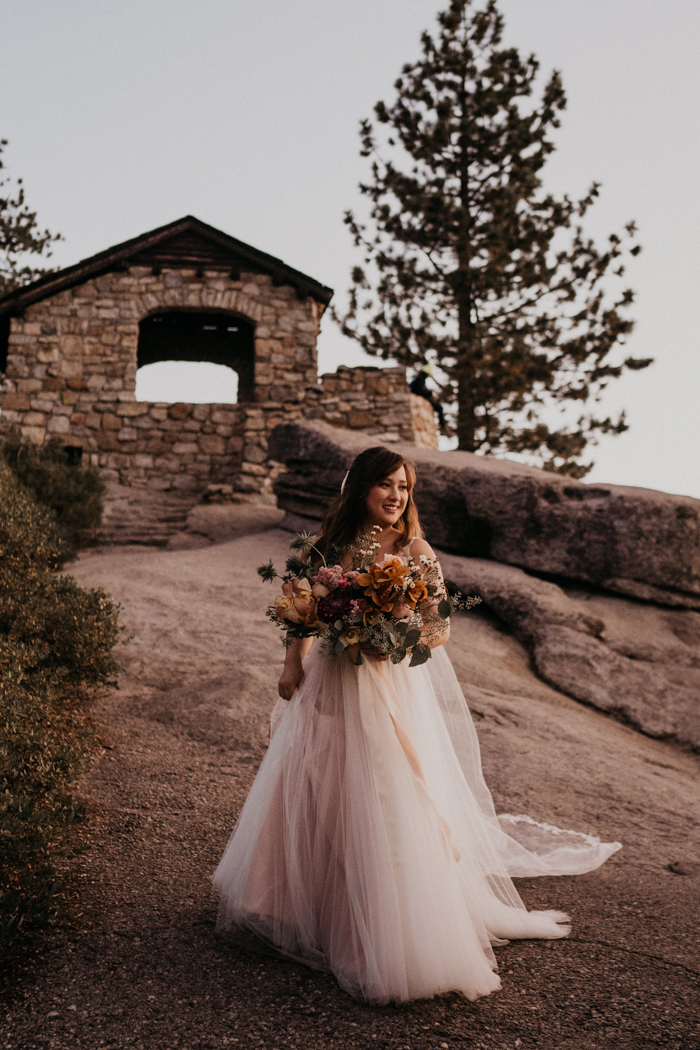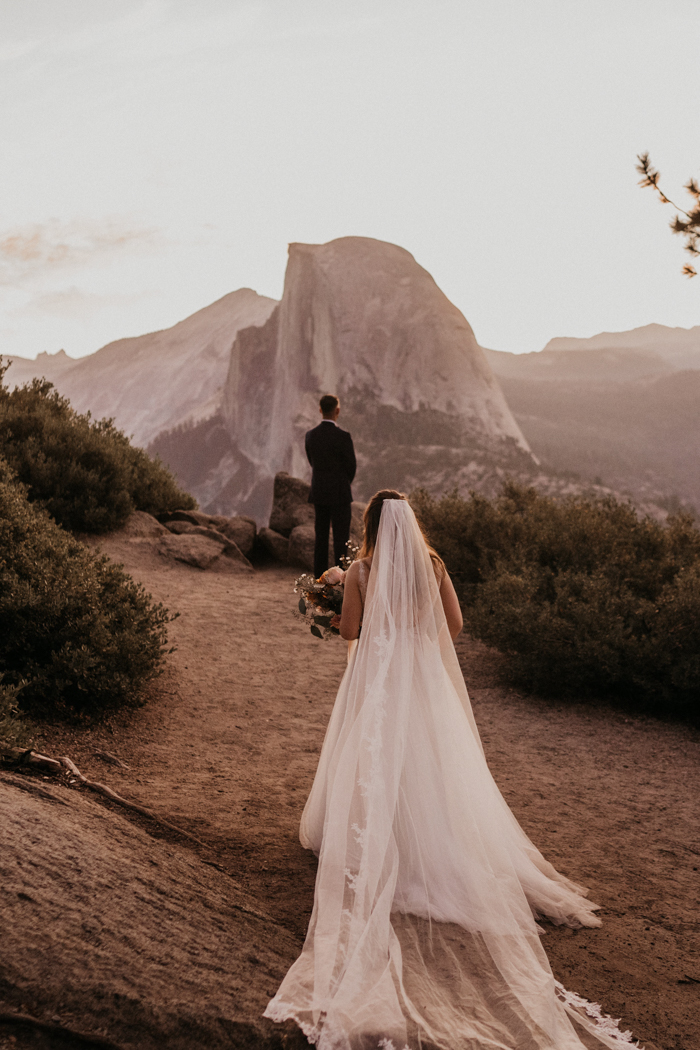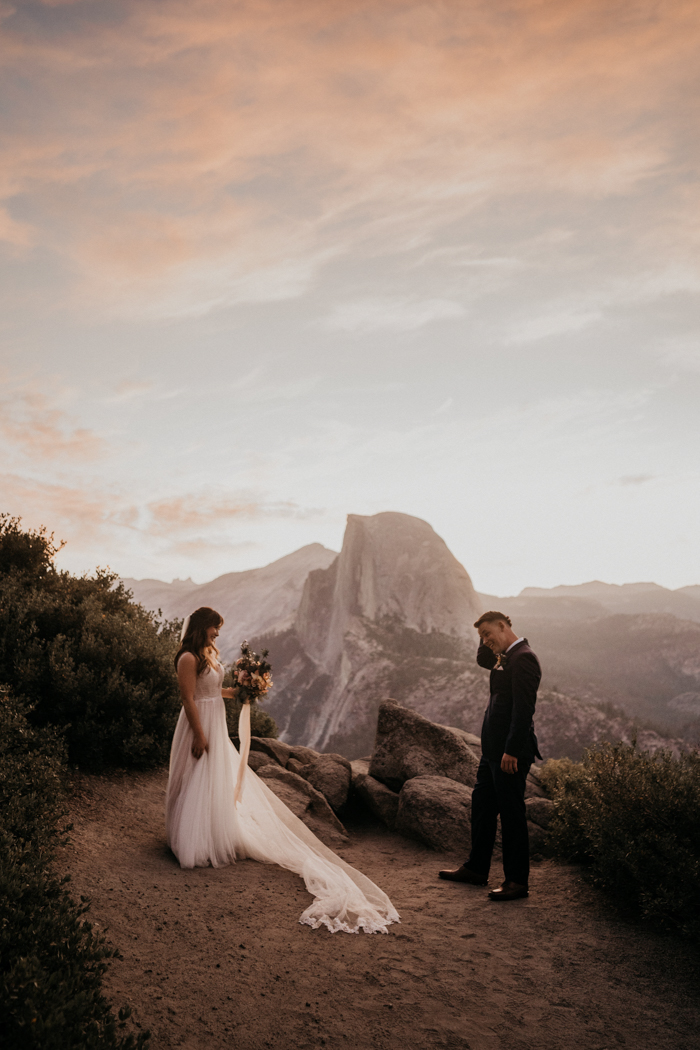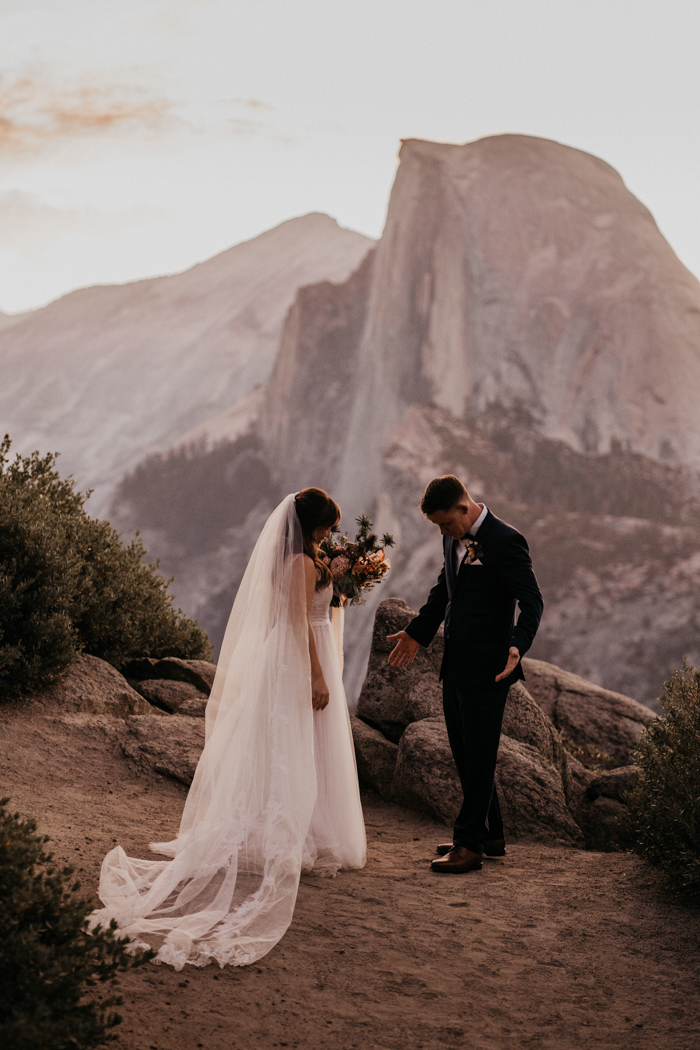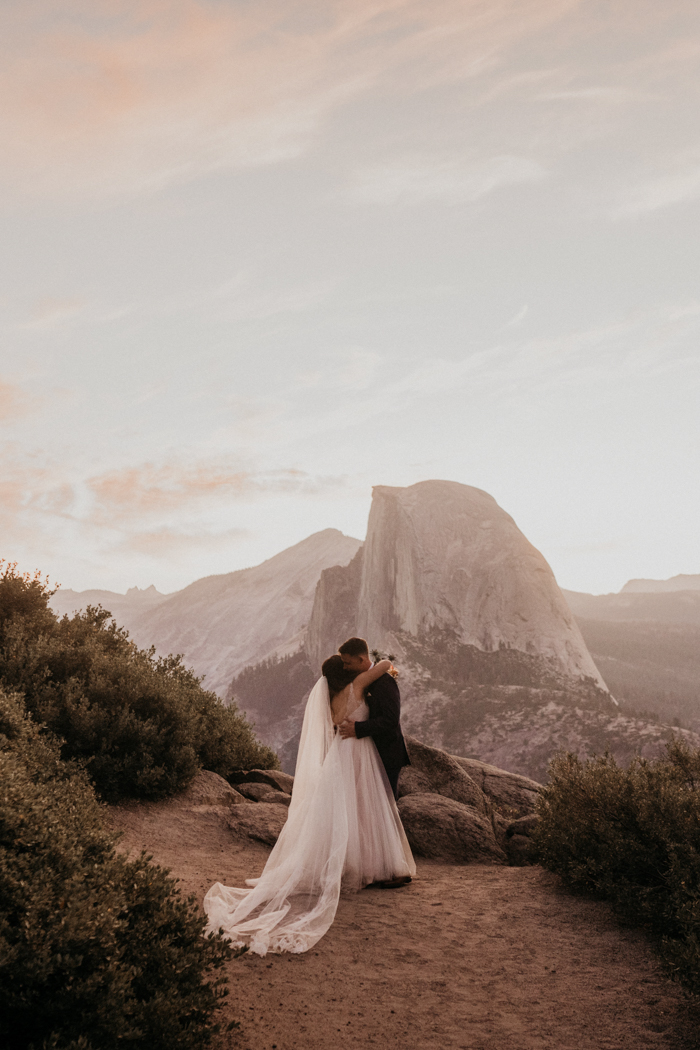 Have fun with it! Don't overwhelm yourself with all the little details. Include your significant other in the planning process. Most people think that the bride makes all of the decisions for the wedding but husbands have opinions too. Also, your photographer is your most important vendor. Invest in your photographer! Find your photographer first. We found Henry before we even decided on a location, and actually, before we even knew that we were getting married, haha. We initially hired him for an engagement session, but then we threw our hands up in the air and said, let's get married!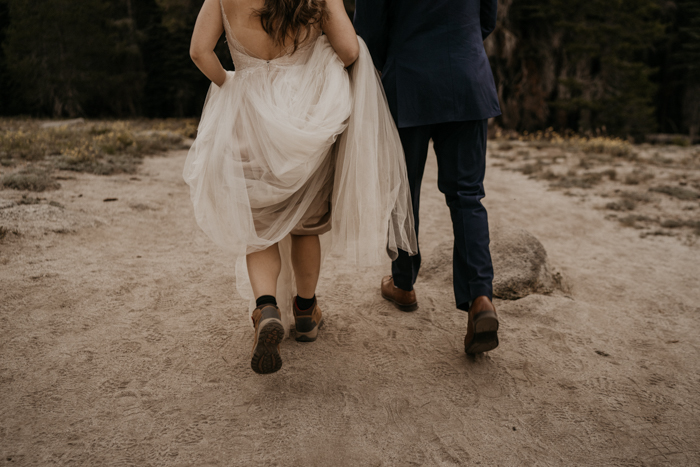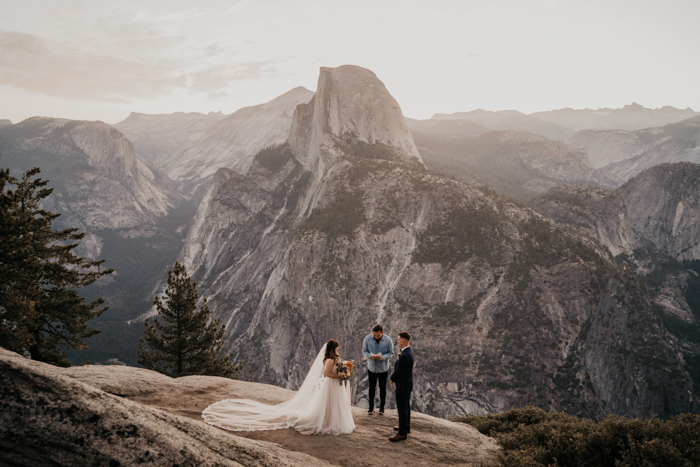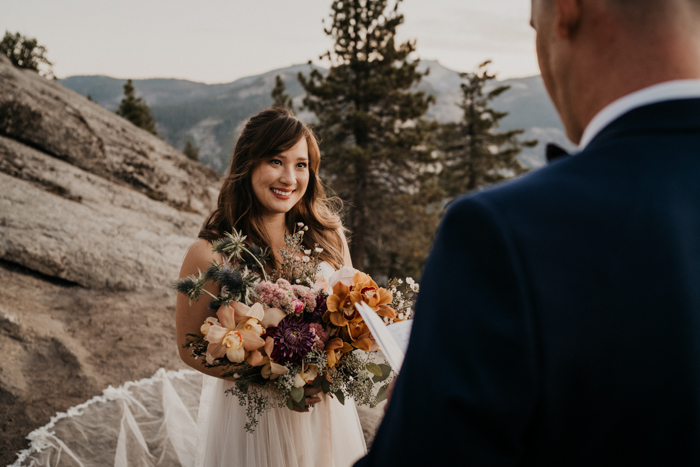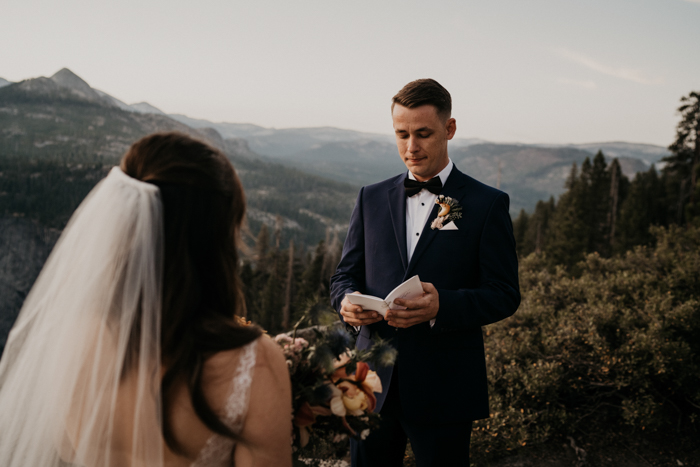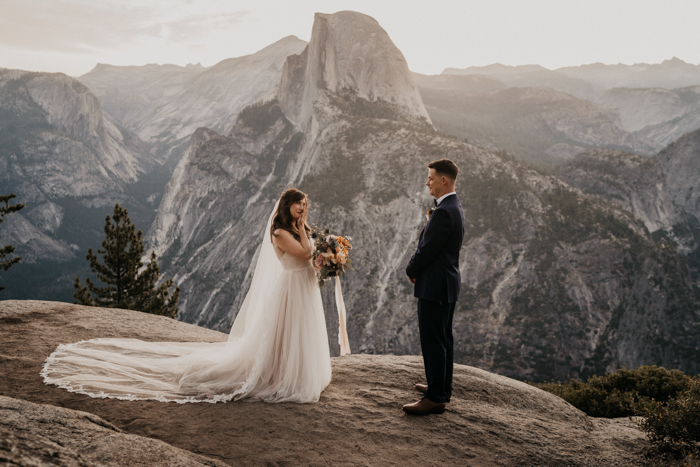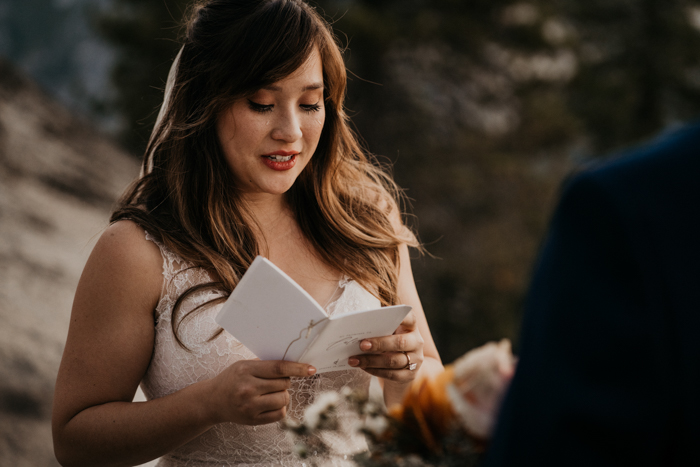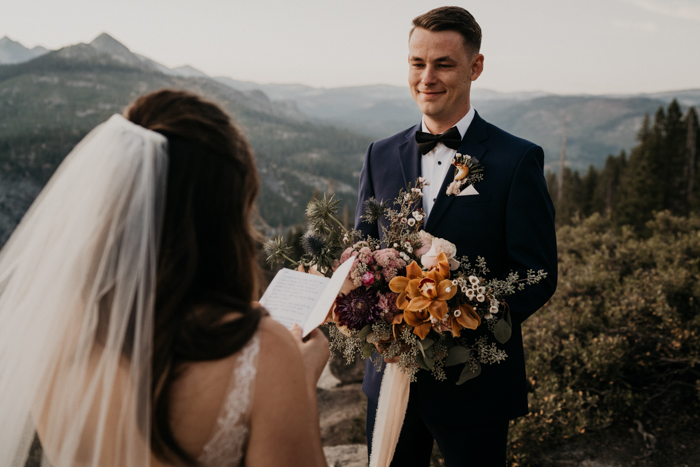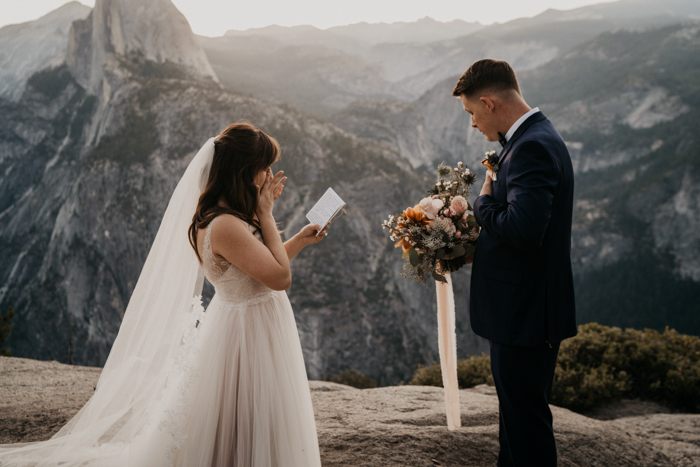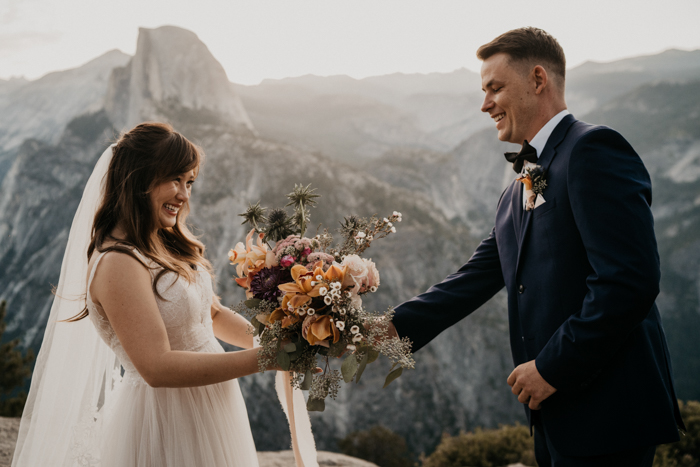 I will never forget the way the sky changed colors as the sun rose above the mountain peaks. I will never forget the stillness in the air and the sounds of the birds waking up with the rest of the world, as if to congratulate us. I will never forget the quiet moments we shared, soaking in those grand views of Yosemite for the first time ever as husband and wife.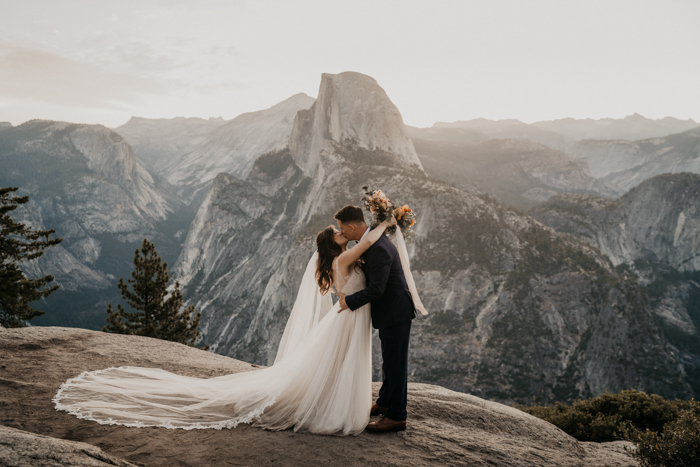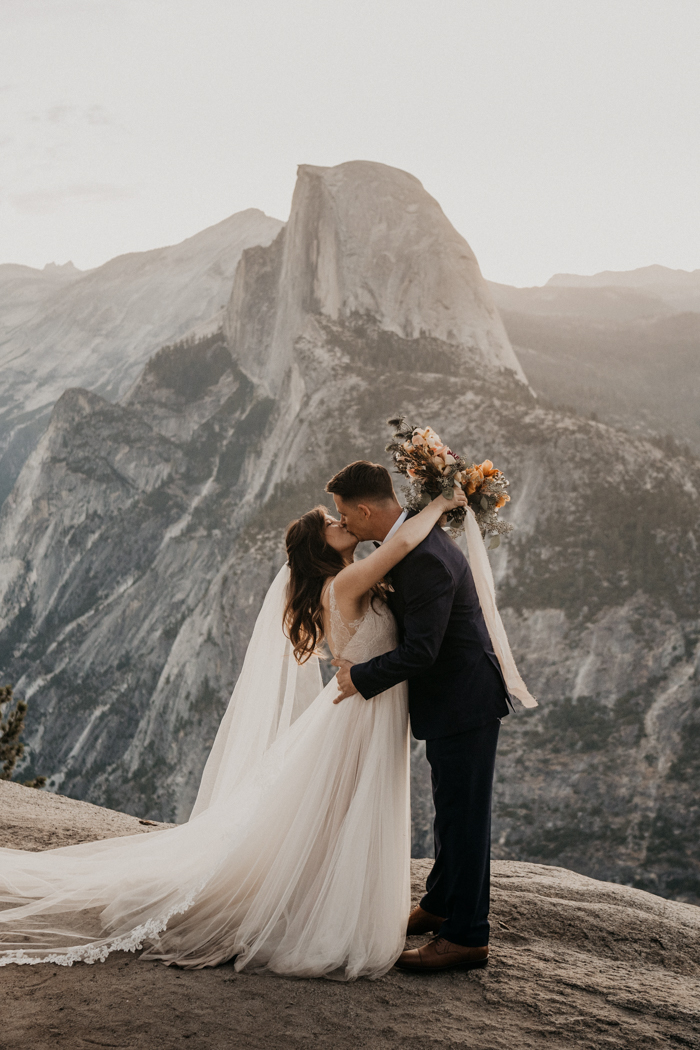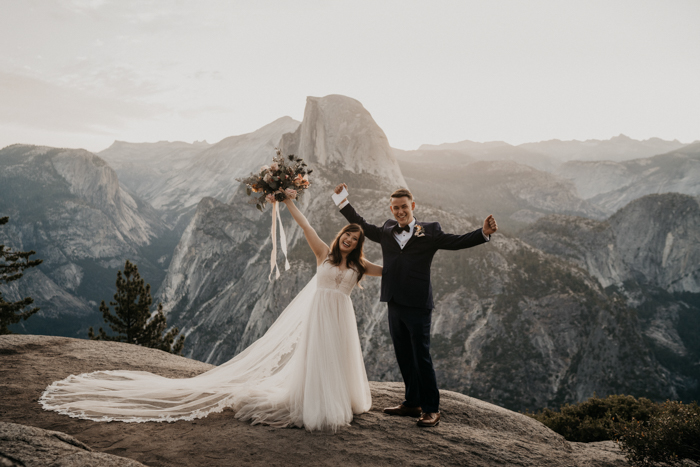 Staying true to the vision we created together for our wedding day was most important to us. When you are planning a wedding, it is so easy to be influenced by others. At first, it was difficult to separate our own ideas from that of our friends, family and even the rest of the world. The pressure to achieve society's expectations can really factor into your decision making, whether we wanted to admit it or not.
Making decisions together was easy because we both wanted the same thing: To celebrate each other and begin our biggest adventure as husband and wife by doing what we love most, getting lost in new places with views that will never forget.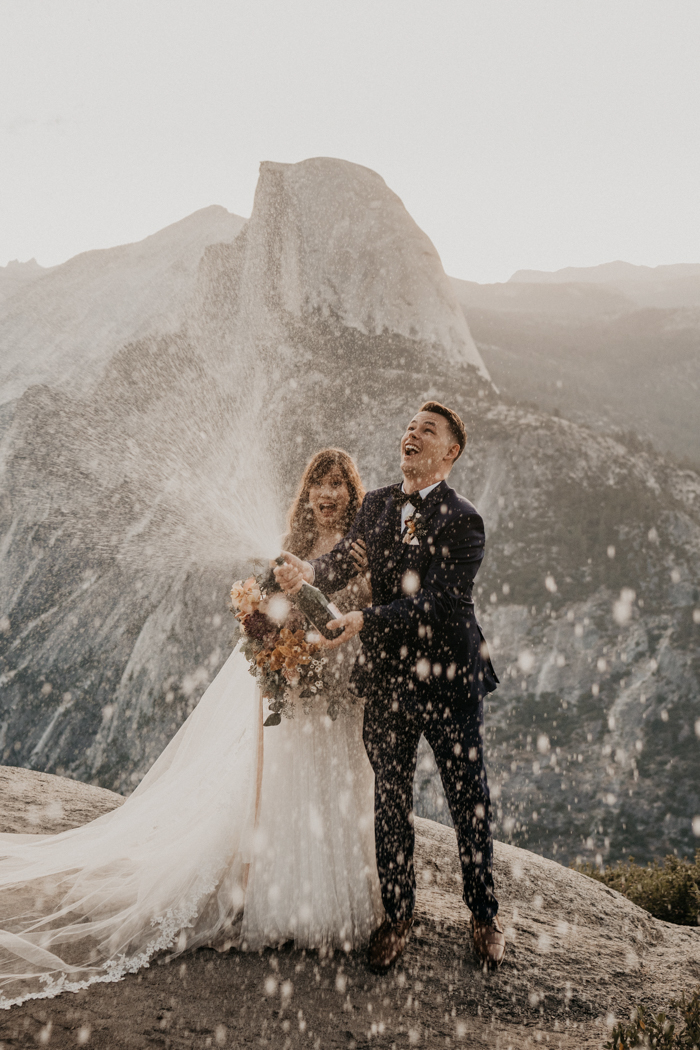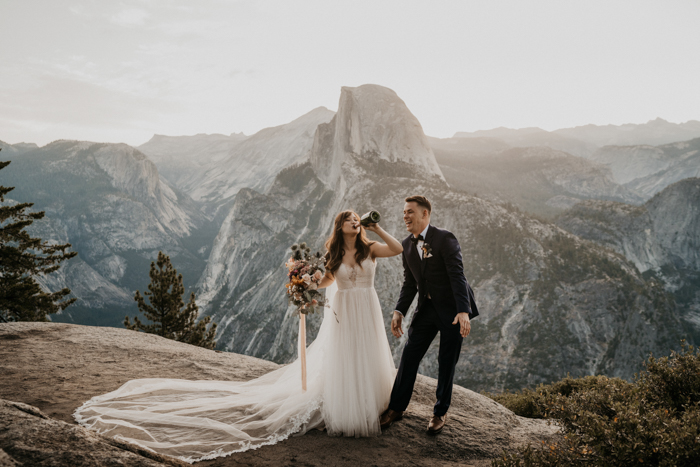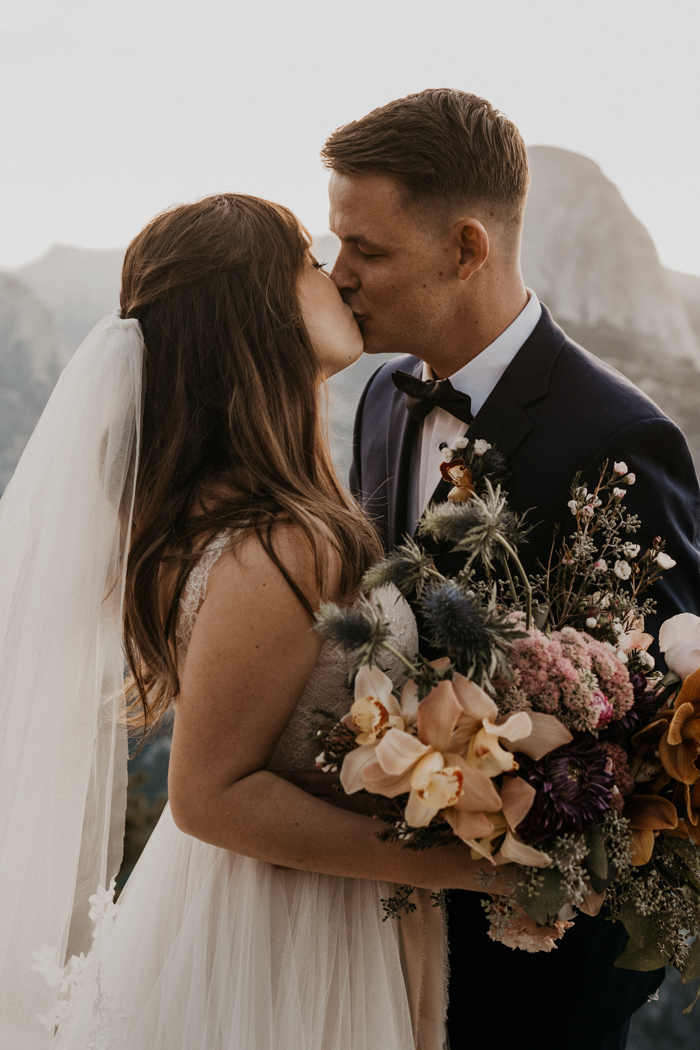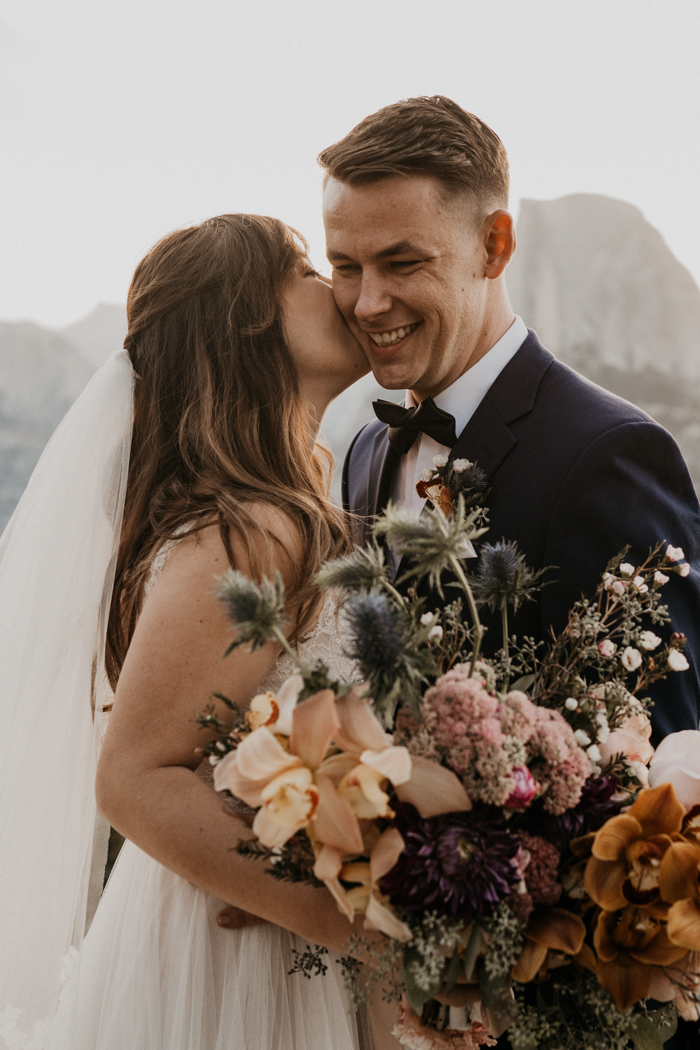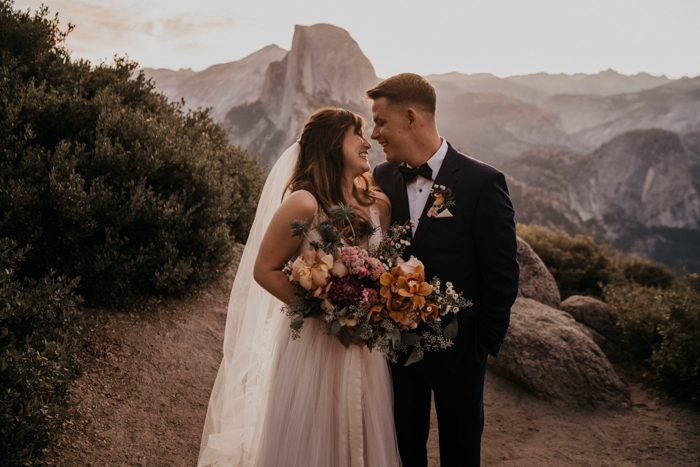 On our wedding day, I surprised my husband with personalized socks that featured all three of our fur-babies. I will never forget the look on his face!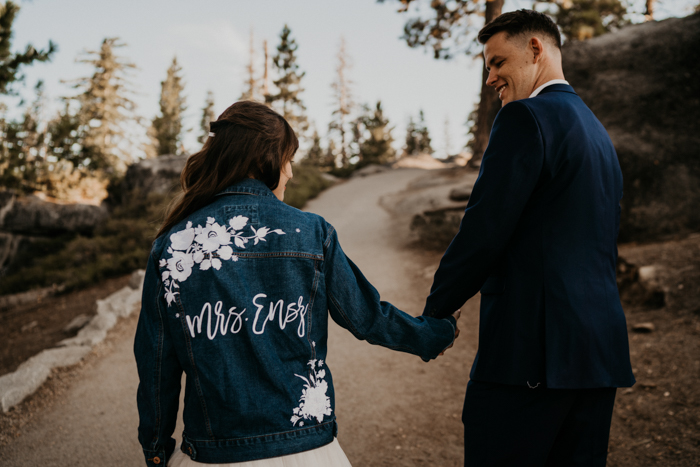 My favorite photo was one that our photographer took during our hike up to Taft Point. We were running around in the woods in full wedding attire and at one point, Henry told us to kick up dirt and then make out with each other. We did exactly as we were told and could not stop giggling. The outcome was far beyond what we could have imagined. In the photo, you could see the dust bouncing off of the light from the sun. Who knew that dirt could be so beautiful!?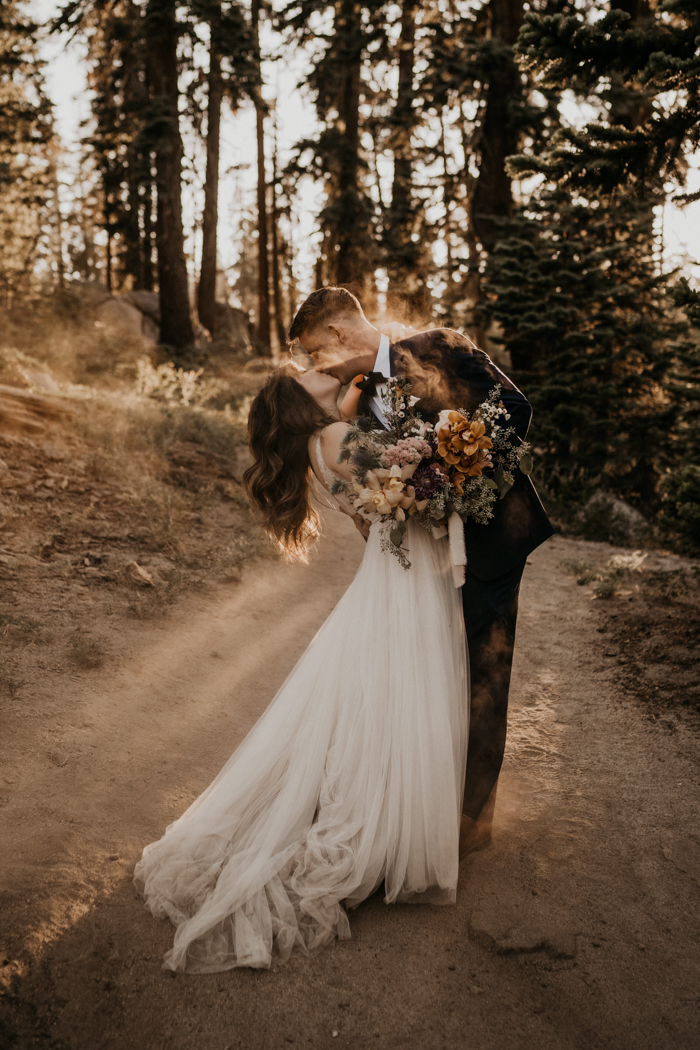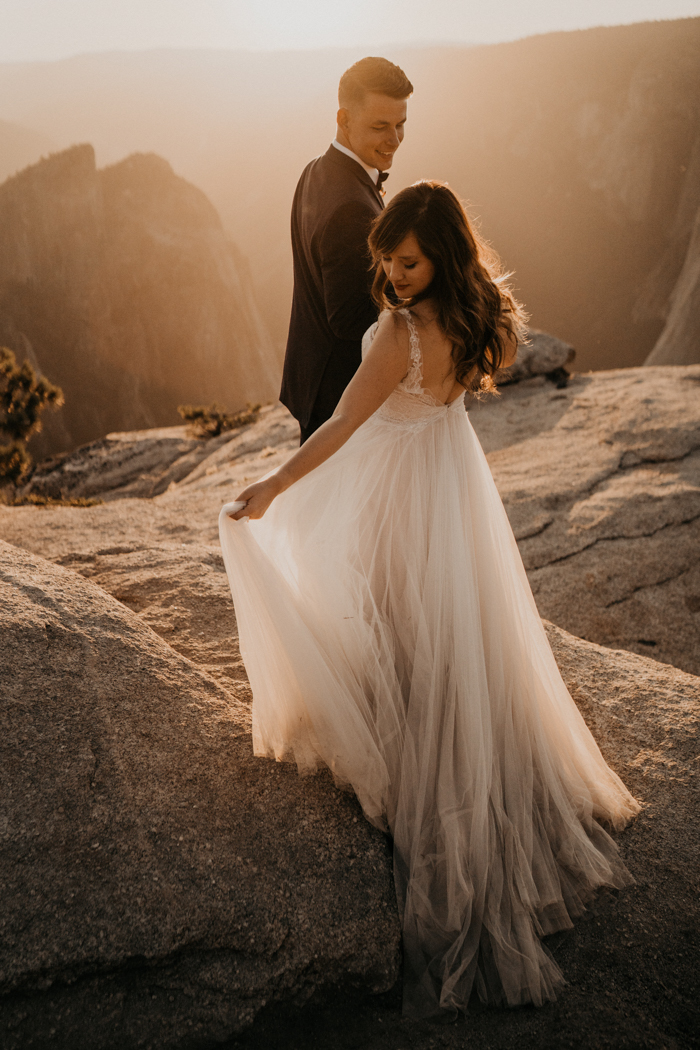 Our photographer Henry was truly the star of our wedding day. His work is unbelievable. Because of Henry, we have the most incredible photos to re-live those moments all over again. Henry deserves all the credit because he also did a lot of the heavy lifting such as planning and logistics. Henry scouted the location, he drove with us for 8 hours, he spent the ENTIRE day with us, and not once did he complain or slow down. Henry is so energetic and fun, he made us feel so comfortable, which is incredibly important. We met our photographer the night before we got married, but he made us feel as if we had known him for years. He is more than just a photographer to us now, he has become a lifelong friend.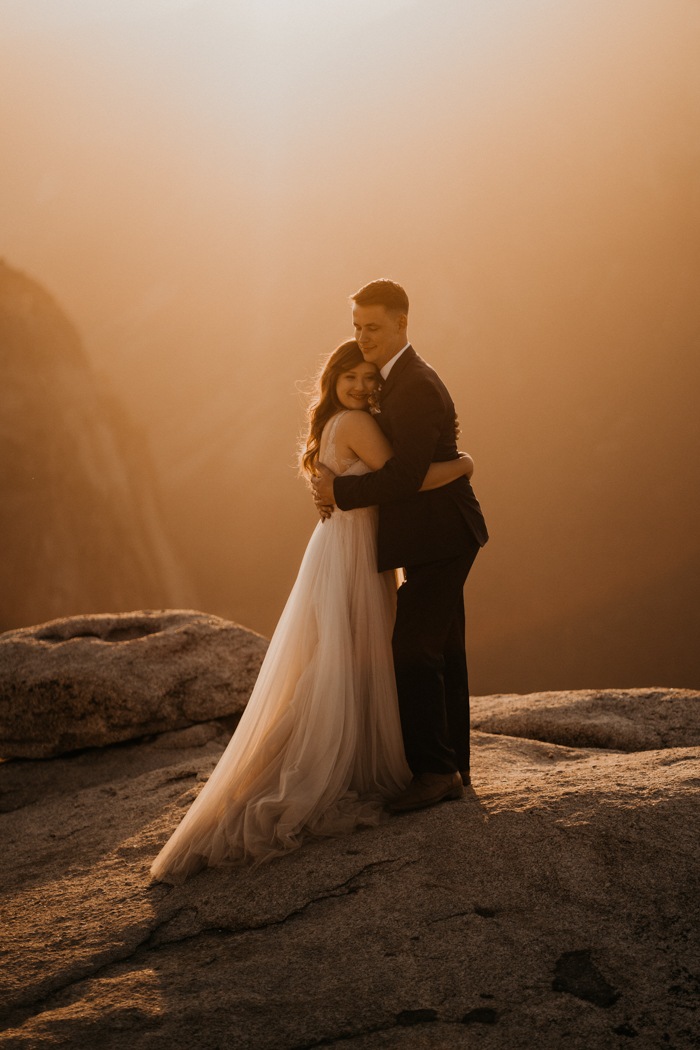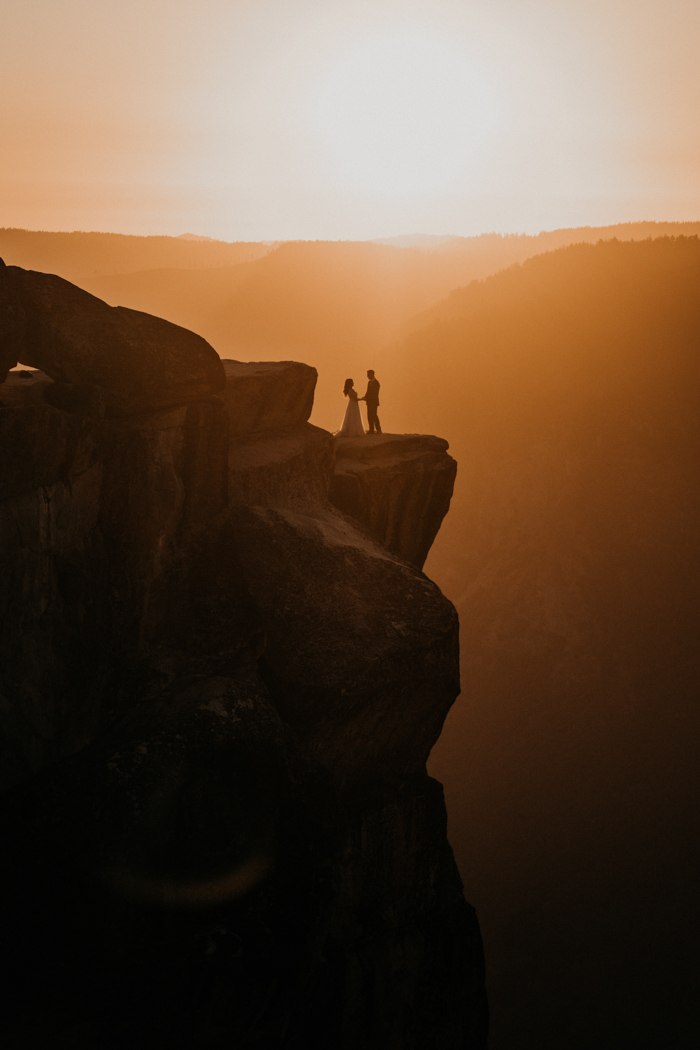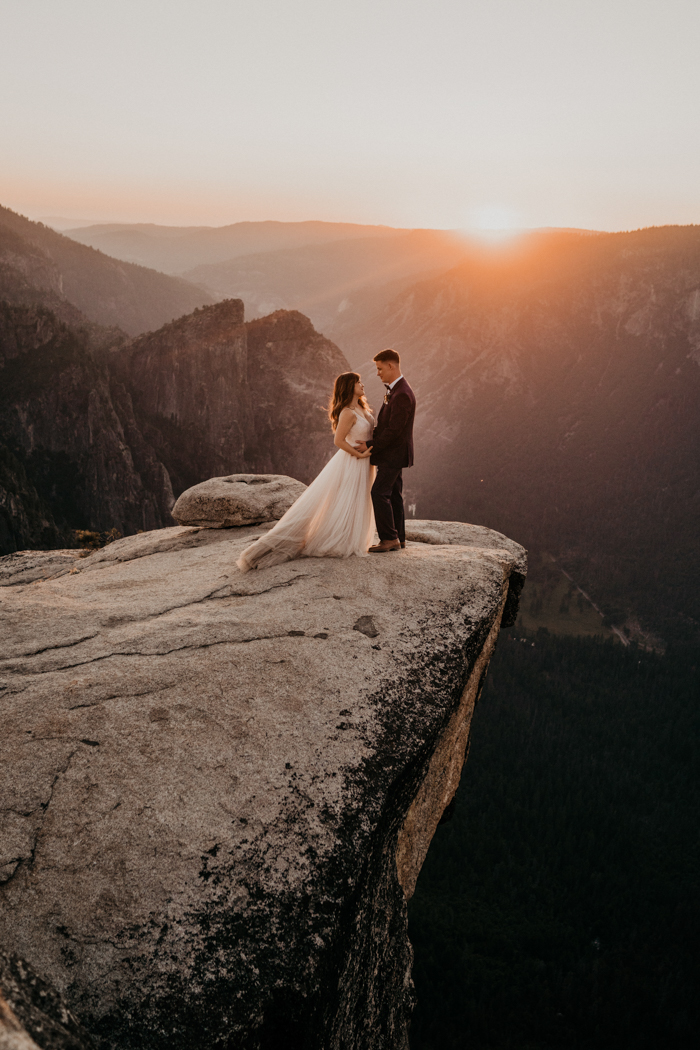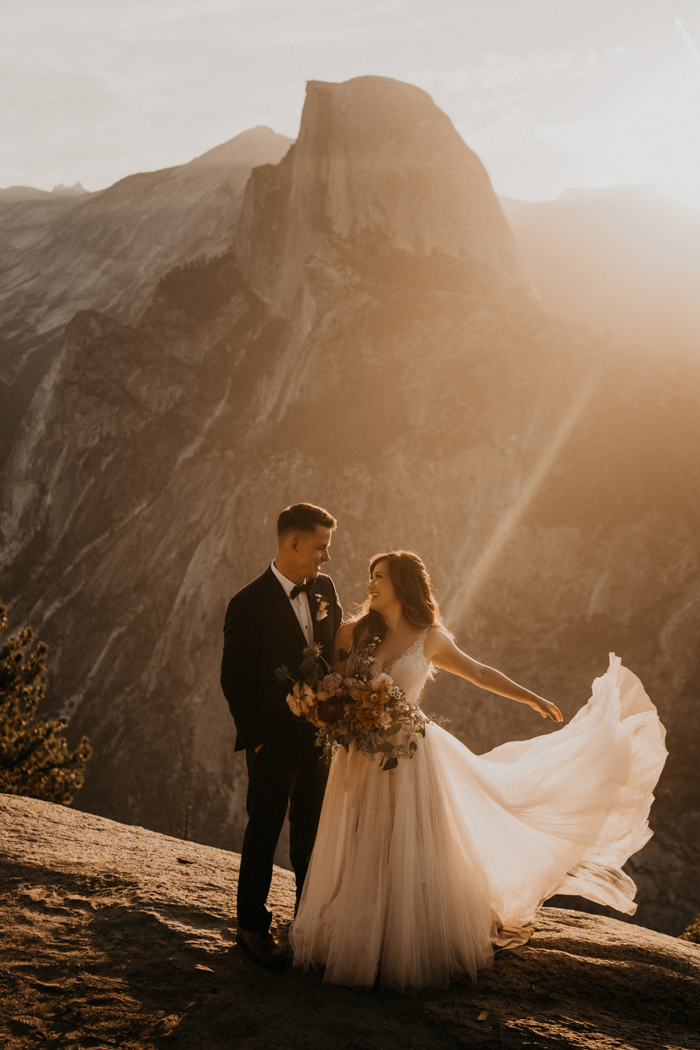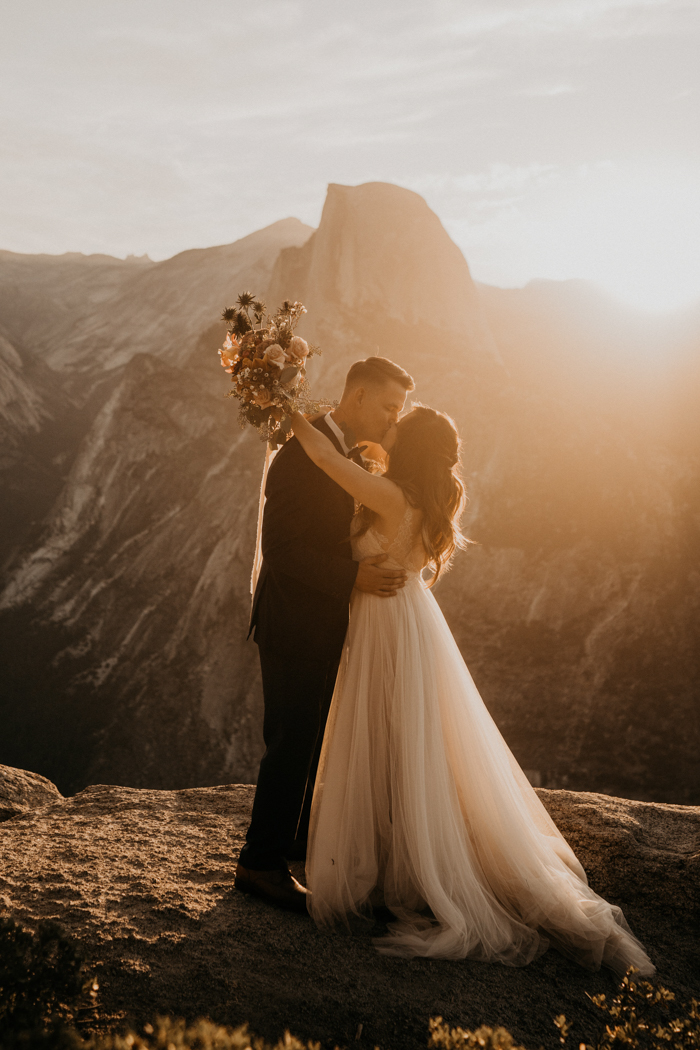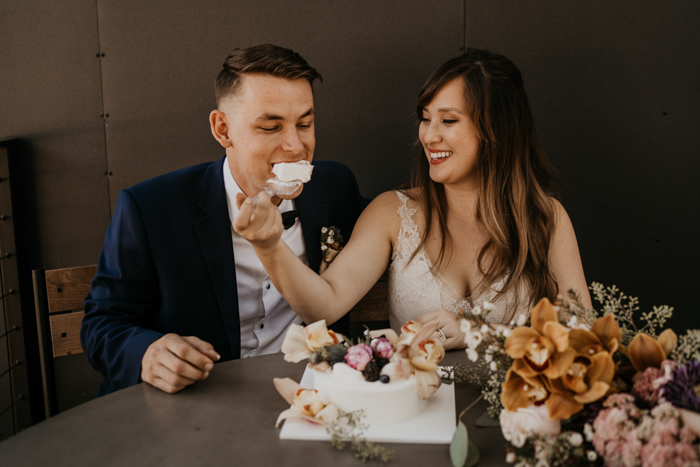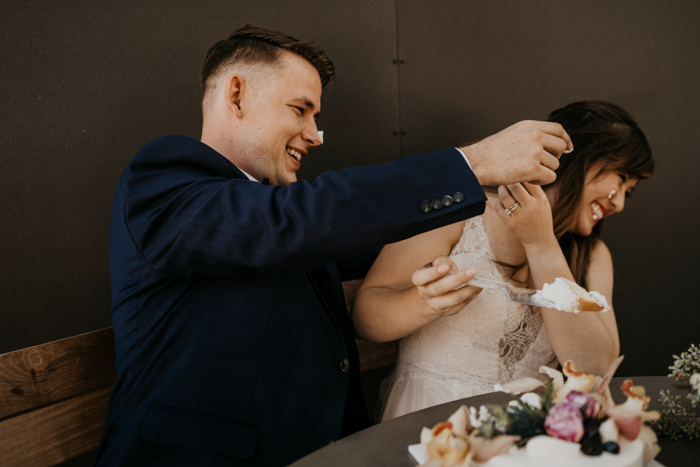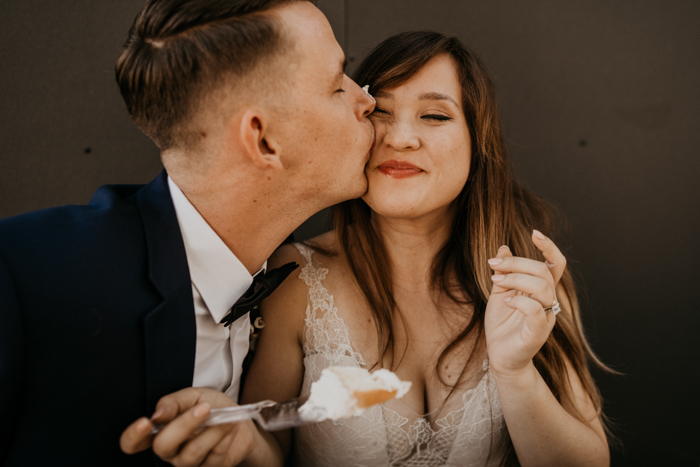 Congratulations, Julie and Calvin! We're forever grateful for your awesome team and Henry Tieu Photography who shared this epic elopement with Junebug! For more Yosemite inspo, we think you'll love this Yosemite Valley Lodge wedding that pulled its color palette from the natural hues of Glacier Point.