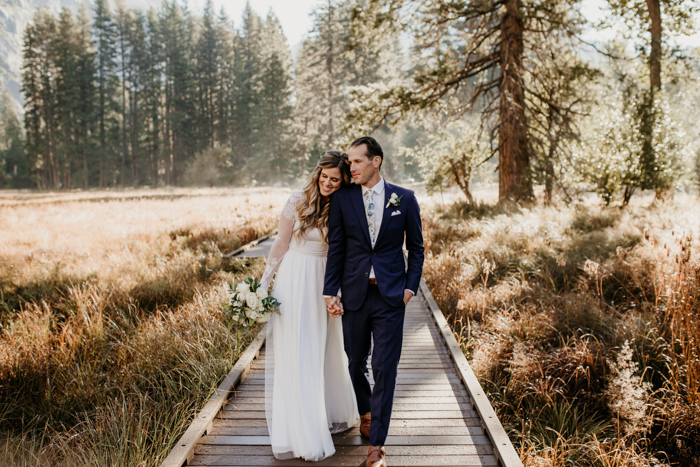 For backpackers Courtney and Rian, the epic views and sentimentality of Yosemite National Park made choosing Glacier Point Amphitheater and Yosemite Valley Lodge for their wedding a no-brainer! In fact, before choosing anything else for their wedding, this adventure-seeking couple chose the locations that spoke to their soul, and then let everything else fall into place. From the bride's simple yet elegant dress from Wear Your Love XO to the earthy color palette down to the trail mix favors for the guests, every detail complemented the mountain aesthetic and the natural hues that make it one of the most beautiful locations in the US. Thankfully, Alysha Miller Photography was there to capture every moment of this intimate and wildly romantic day!
The Couple:
Courtney and Rian
The Wedding:
Glacier Point Amphitheater and Yosemite Valley Lodge, California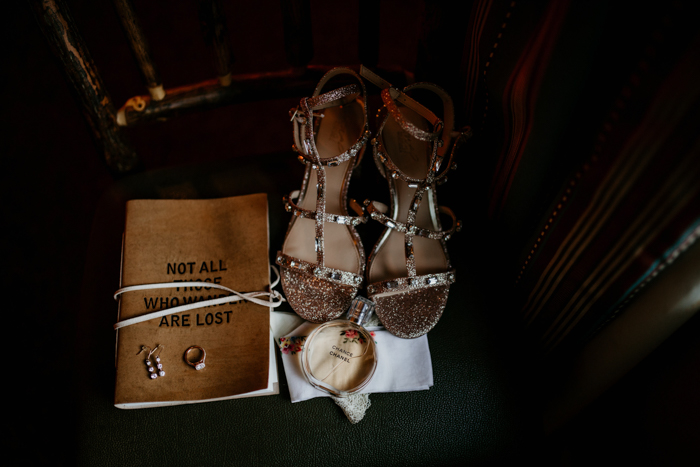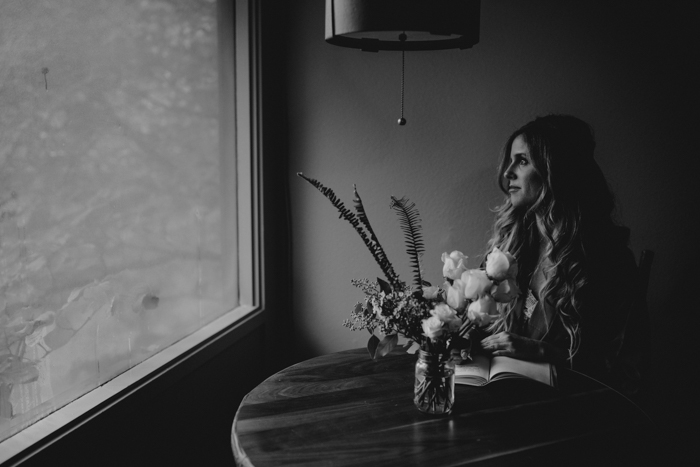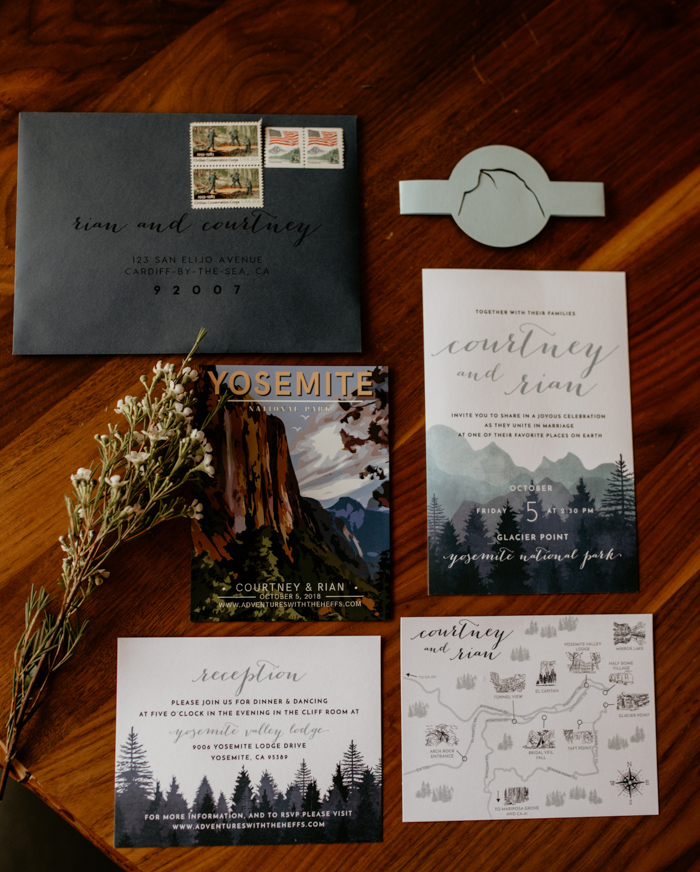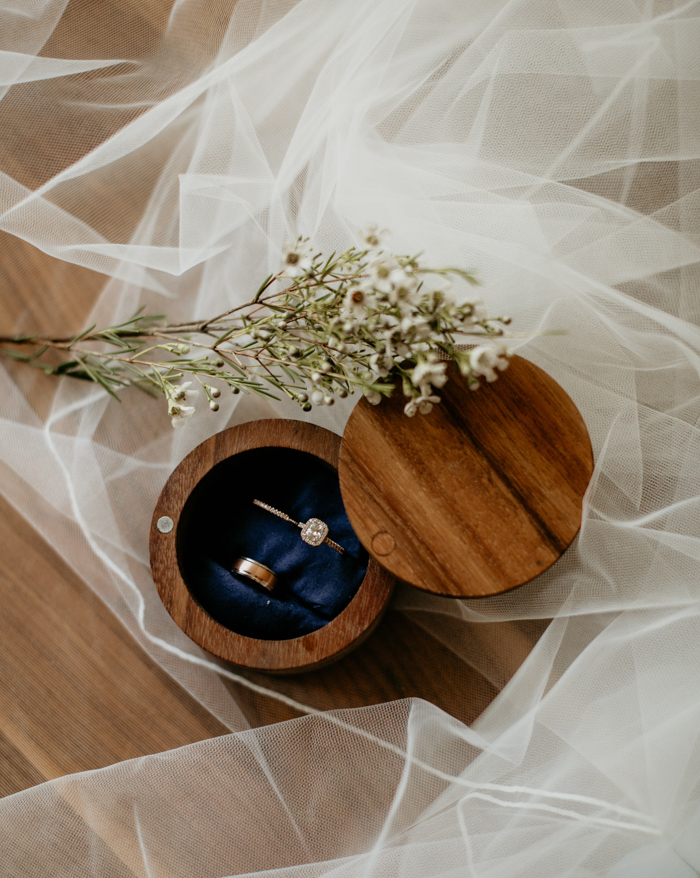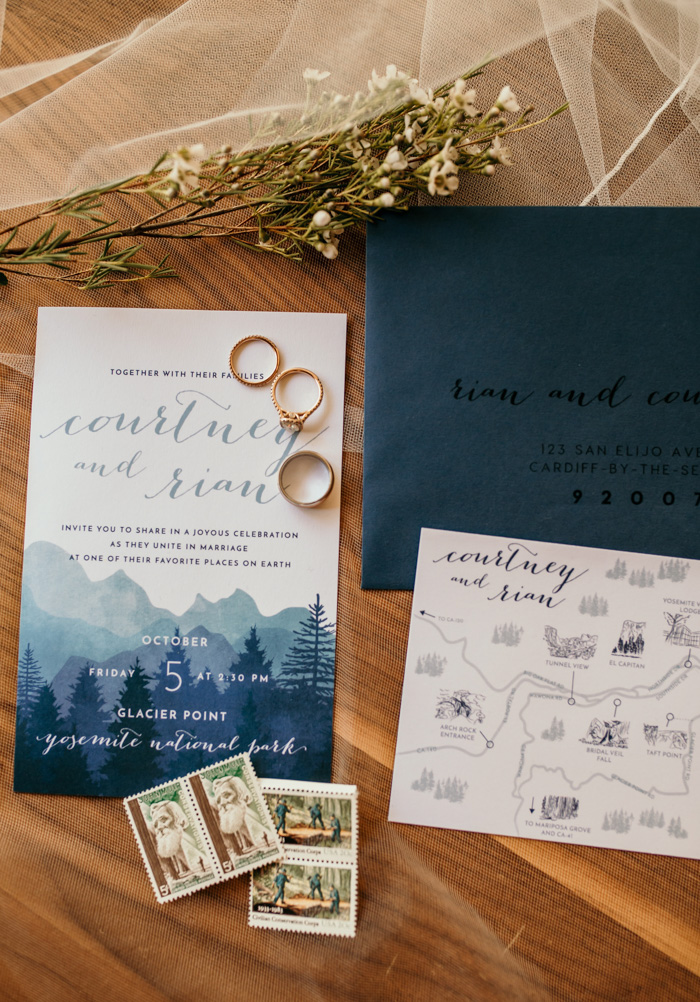 When we started planning our wedding, the most important thing we wanted was for our wedding to be meaningful and intentional. Whatever we chose, it had to be special to us, even if that meant going against the wedding industry's "norms". For us, that meant saying our vows in a place that was special to us and our relationship.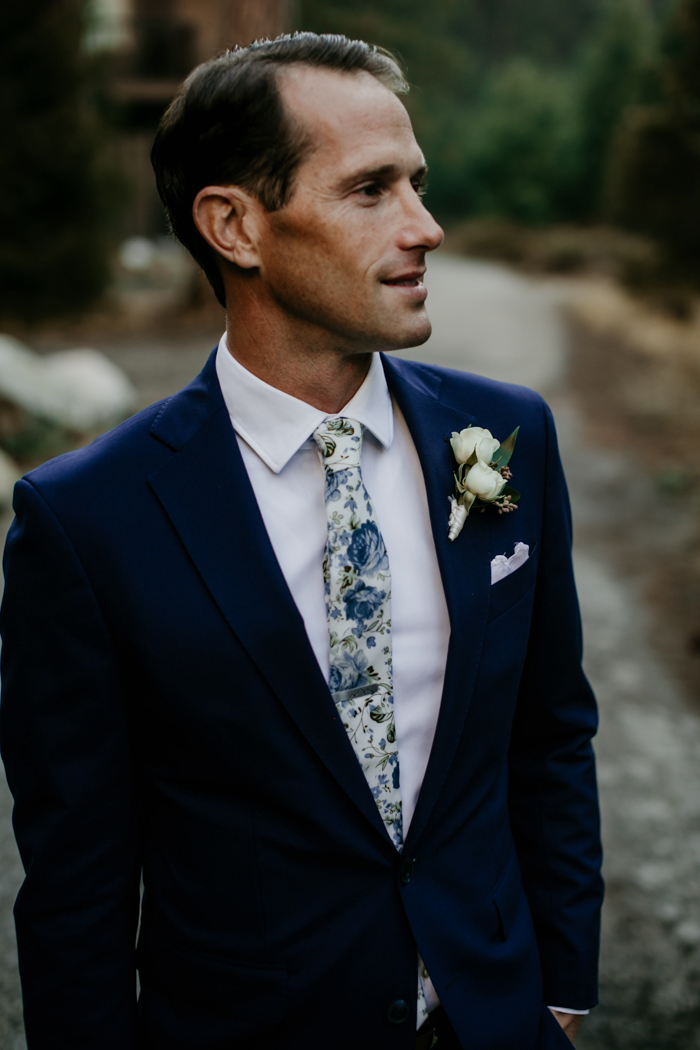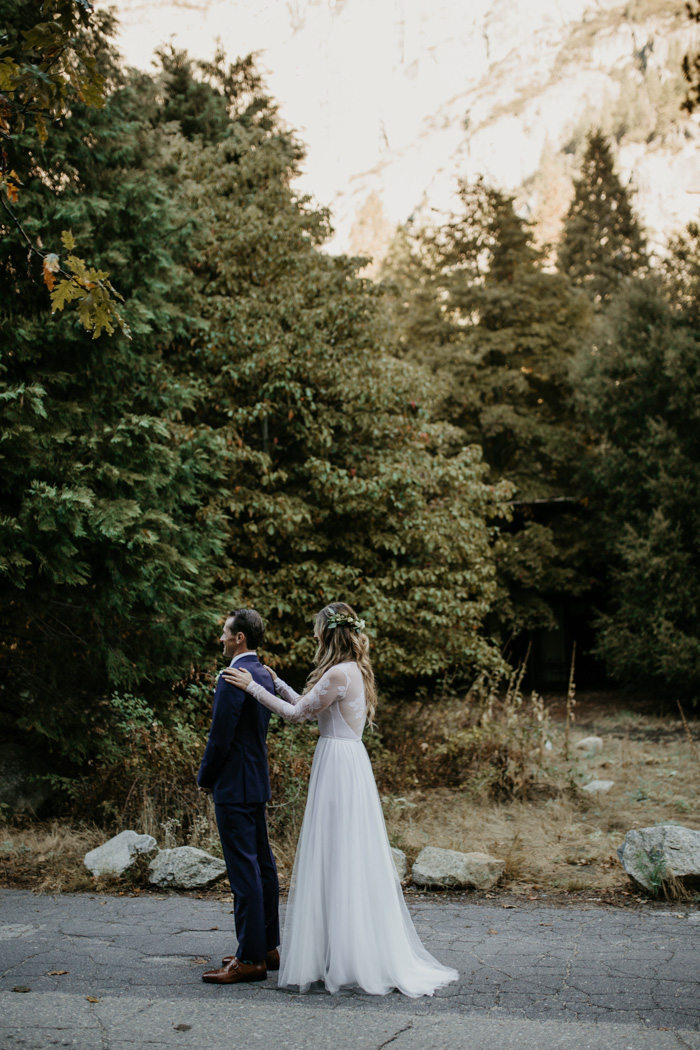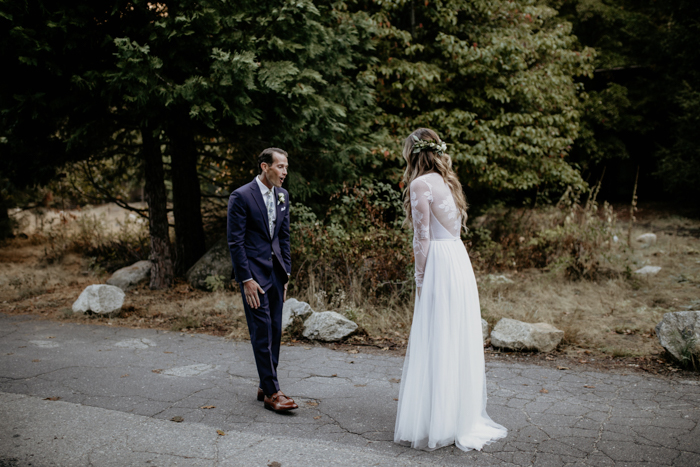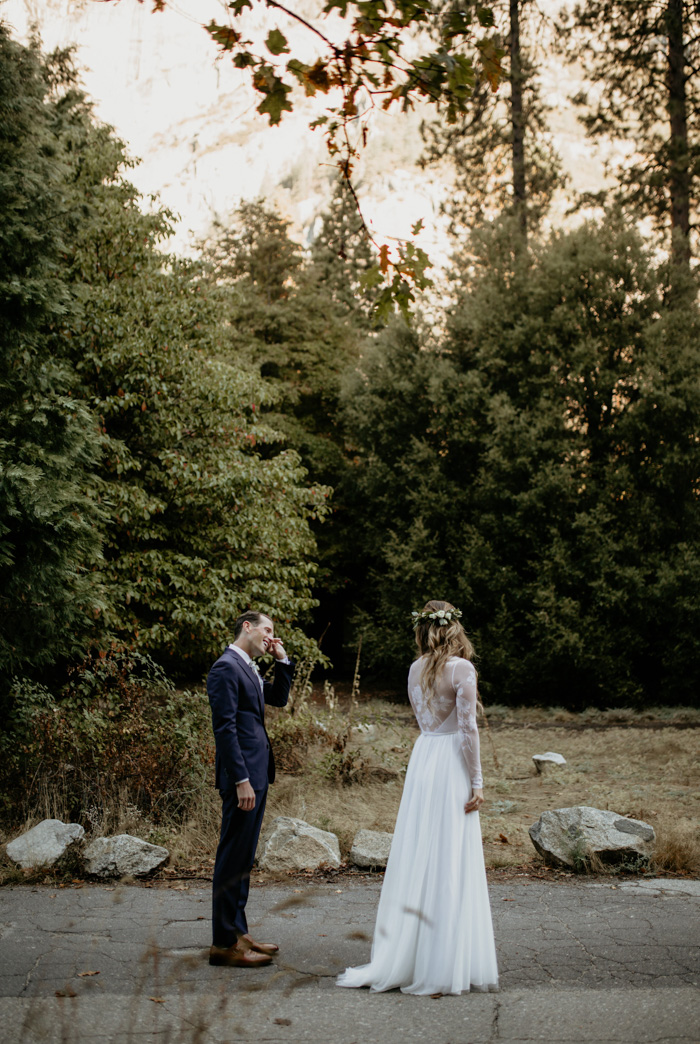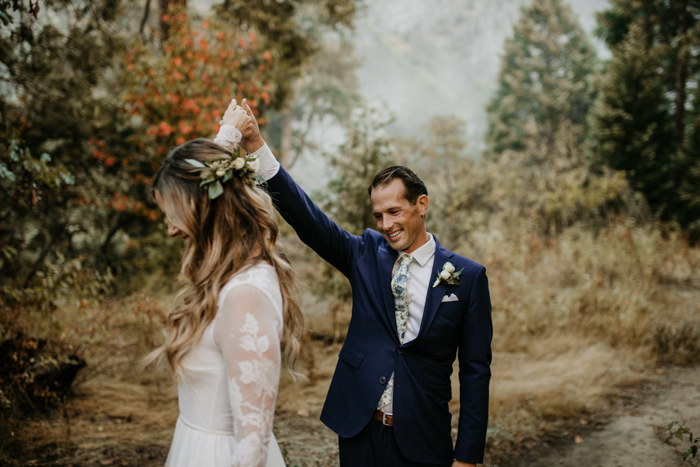 As backpackers, we've hiked many miles in Yosemite National Park and the Sierra Nevadas. In fact, Rian proposed on the 6th and final day of backpacking the High Sierra Trail in Sequoia National Park, on the top of Mt. Whitney, at sunrise (let that sink in). The mountains and specifically Yosemite National Park is a place that we keep coming back to and a place where our relationship has blossomed into what it is today. We essentially chose Yosemite National Park, which led us to choose Glacier Point, before we decided on any other aspect of the wedding. All other decisions after that, including the guest list, were made in order to make it happen. We really took care and time creating a day that would have meaning to us, and a day that would feel special to our guests. We were excited to share such a magical place with our loved ones, many of whom had never been there before.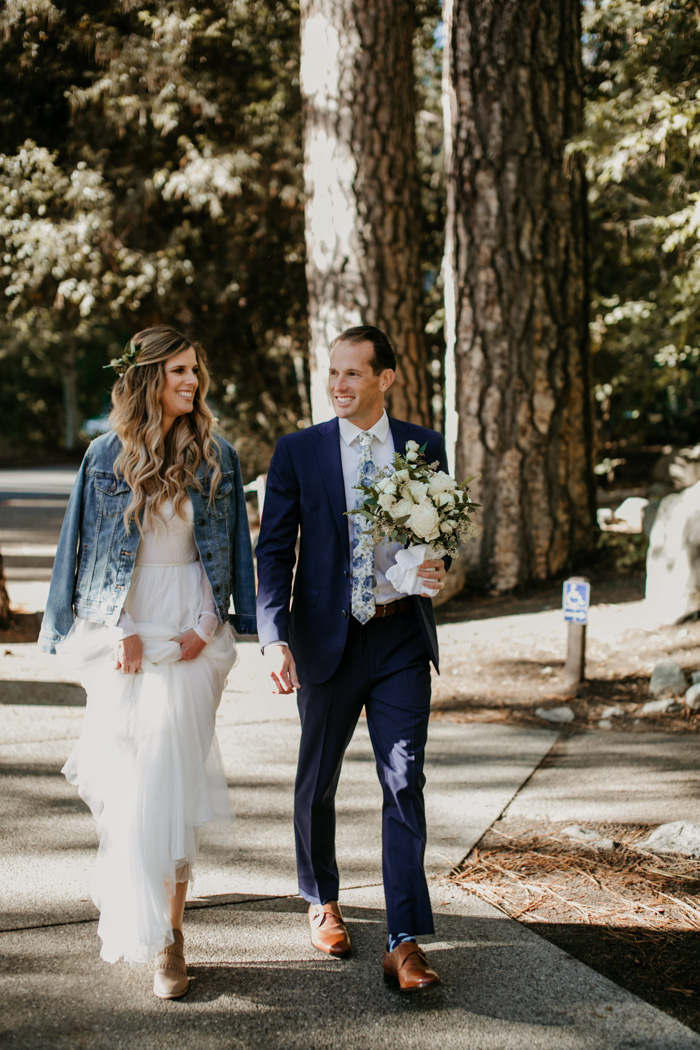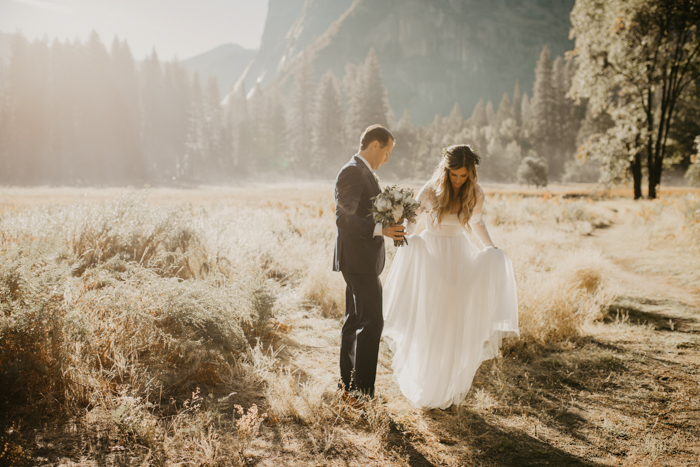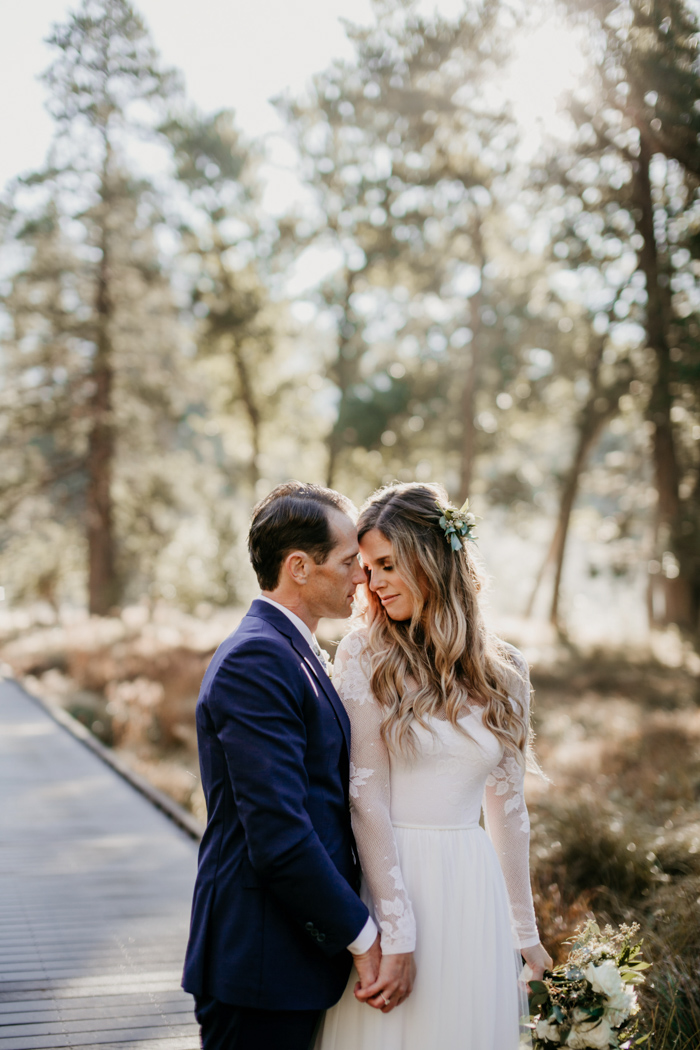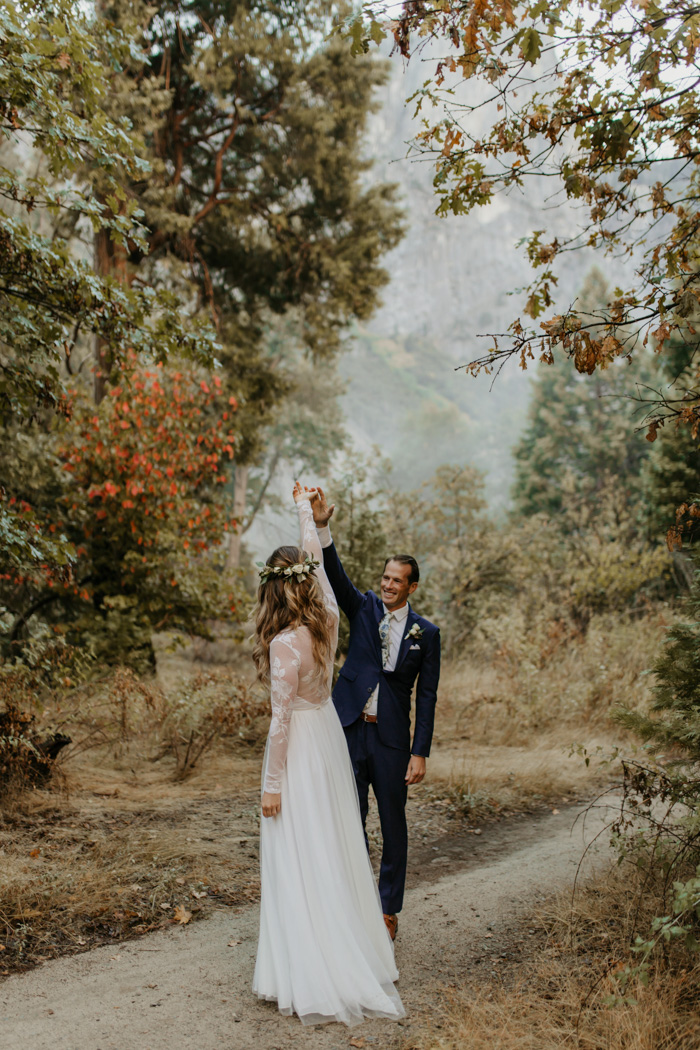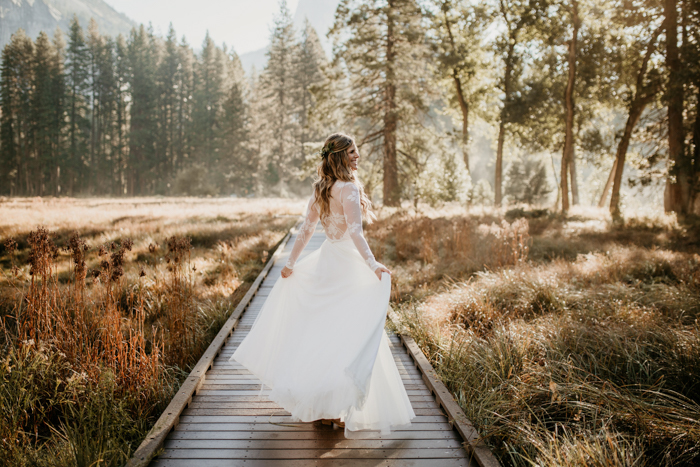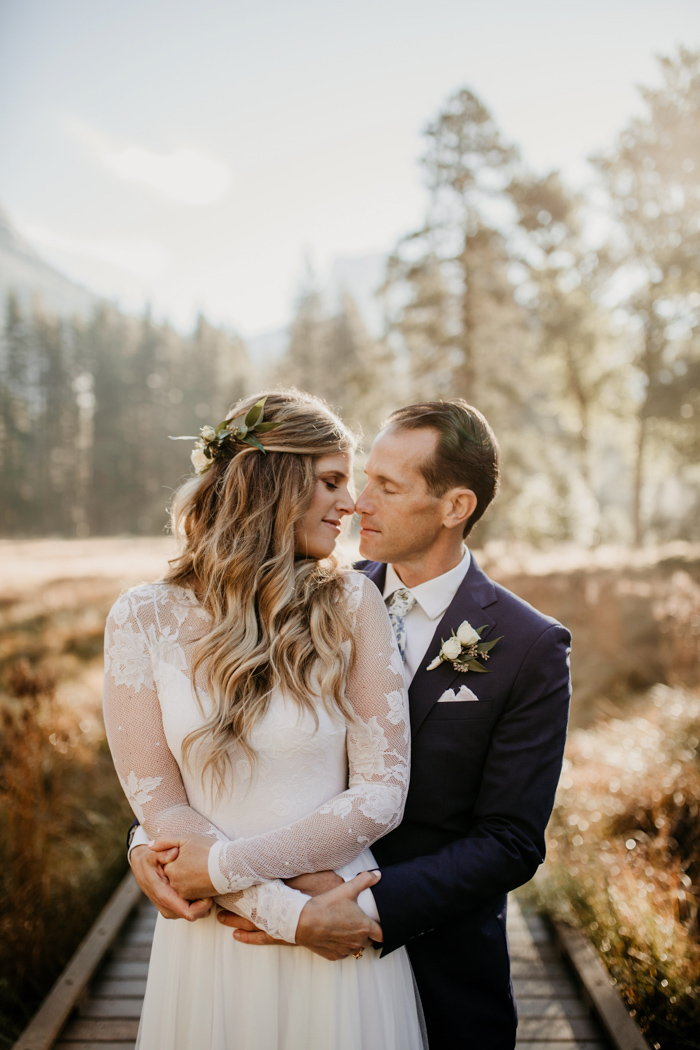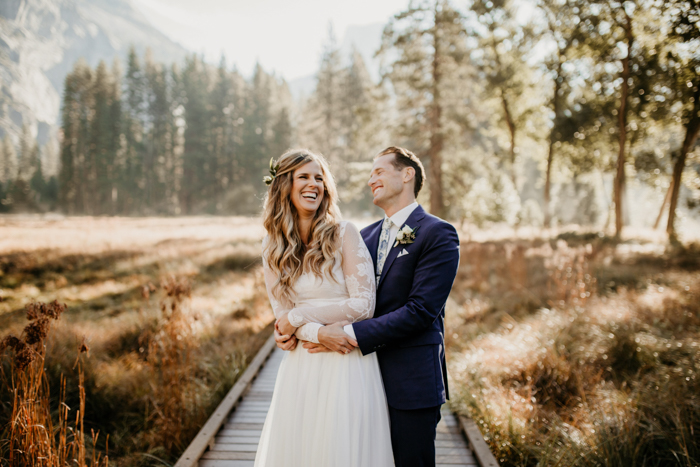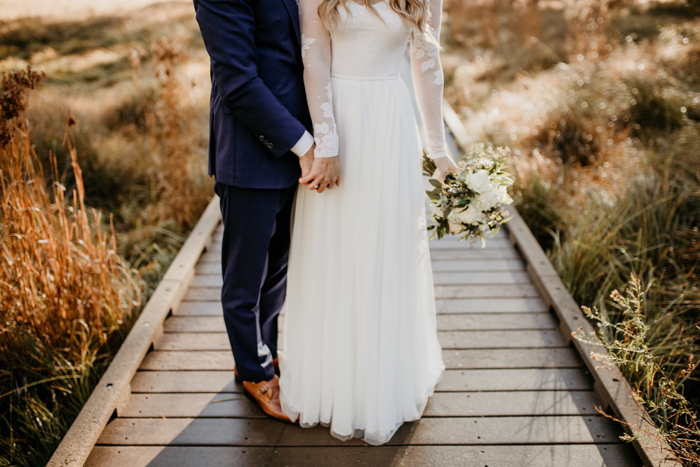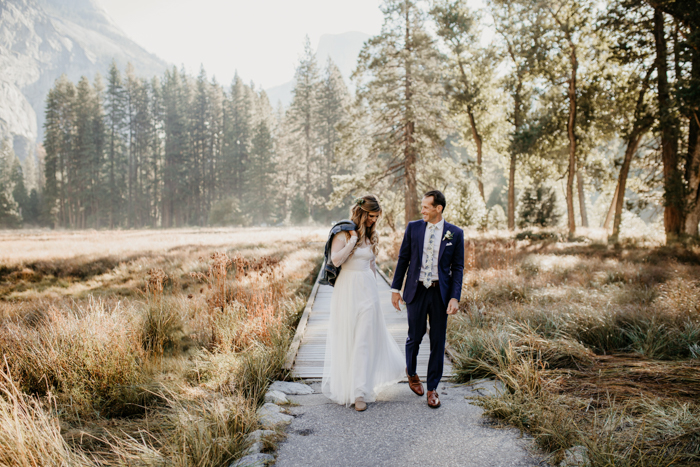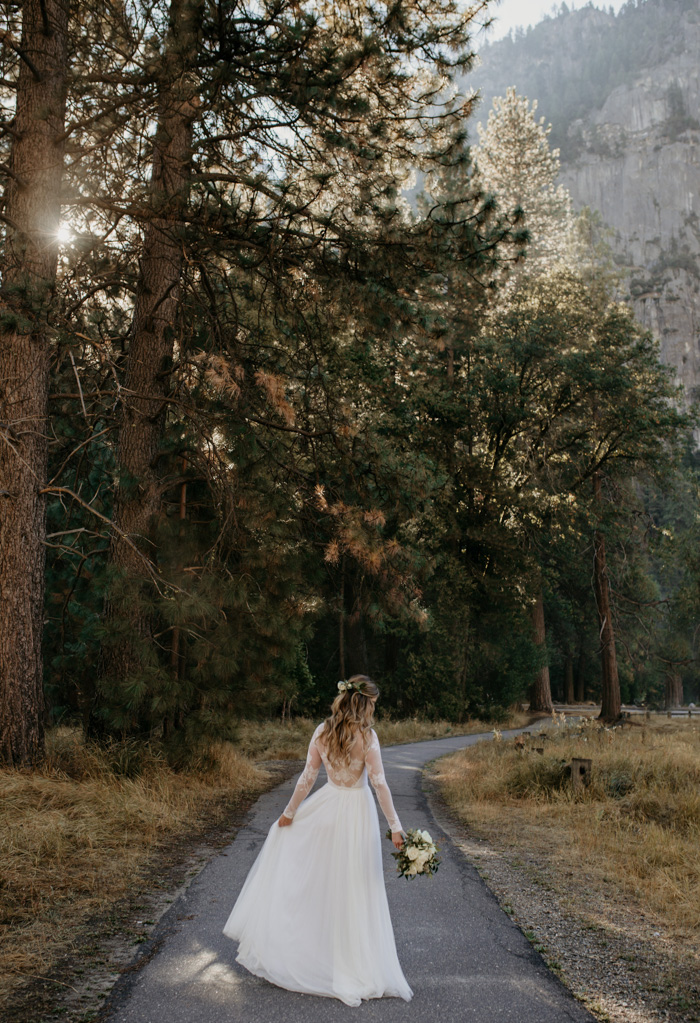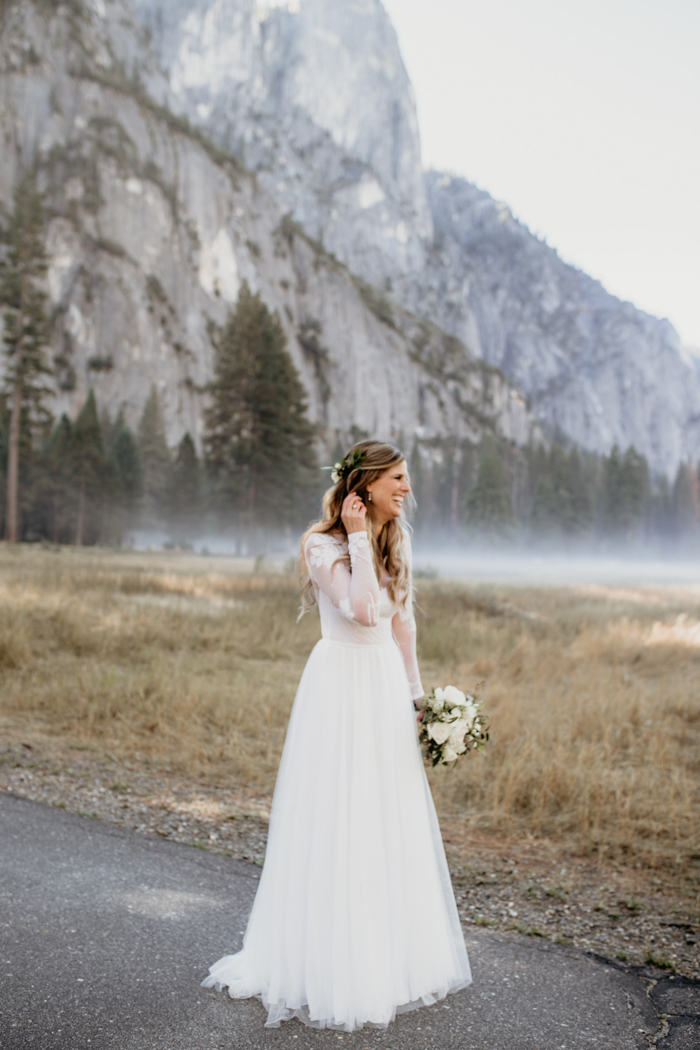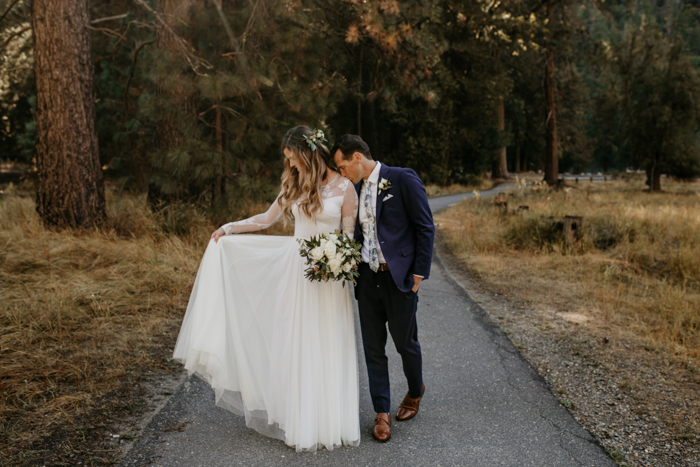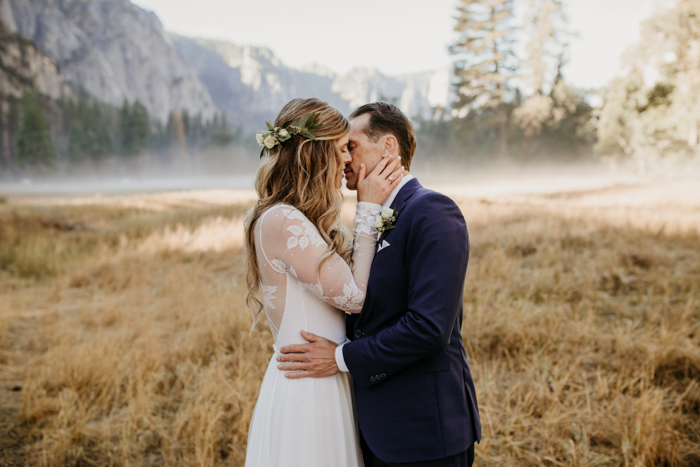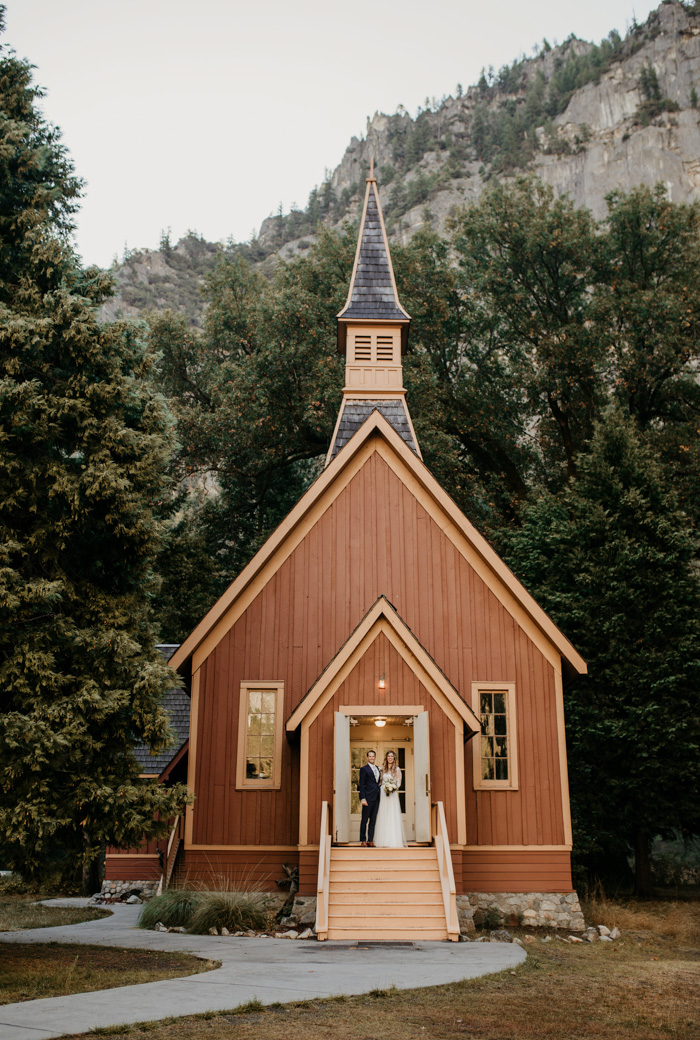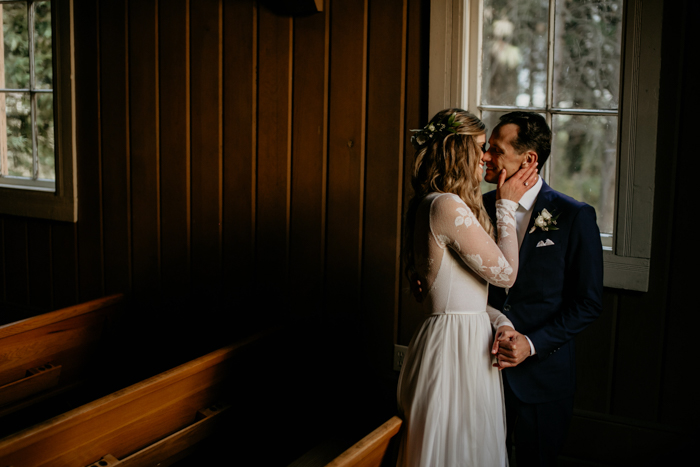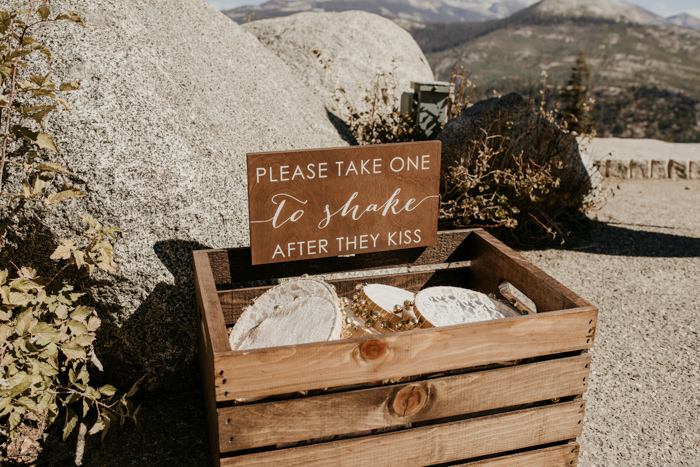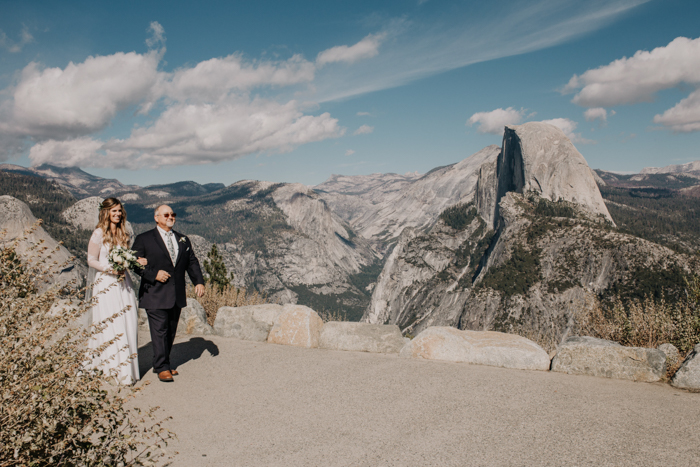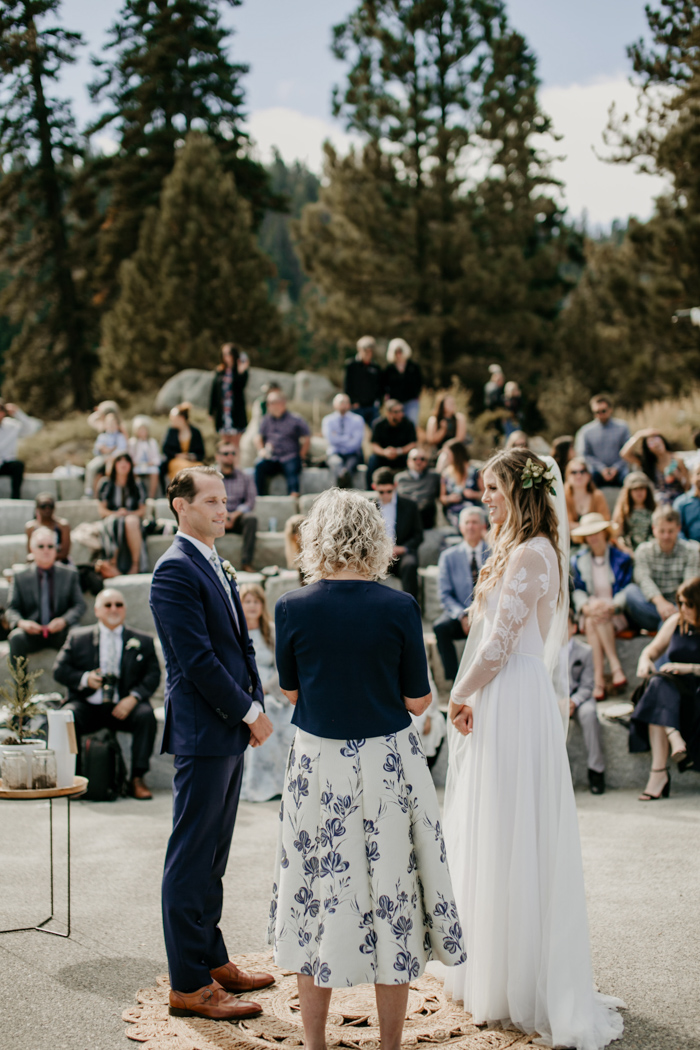 Our officiant was a family friend. We exchanged phone calls and emails to talk about how we met, our first date, what drew us to wanting to pursue a relationship, and other details of our relationship. From there she crafted such a personal and moving ceremony that blew us away! We wrote our own vows and reciting those vows to one another was incredibly touching. One symbolic item that we chose to include was the sequoia tree. Relative to their size and height, sequoias have a shallow root system. You will often see them growing in pairs because they intertwine their roots, offering support to each other. And they need fire to thrive and reproduce. The heat of fire opens up the seed pods, burns away brush on the forest floor, and provides necessary nutrients to the soil for young sequoias to grow. The comparison of the sequoia tree to human relationships really spoke to us.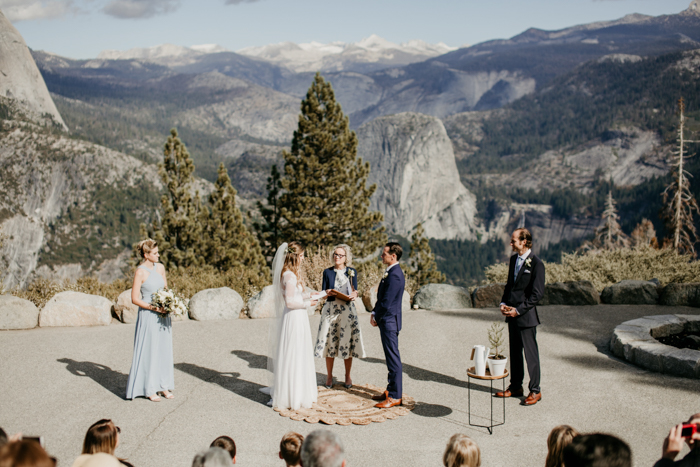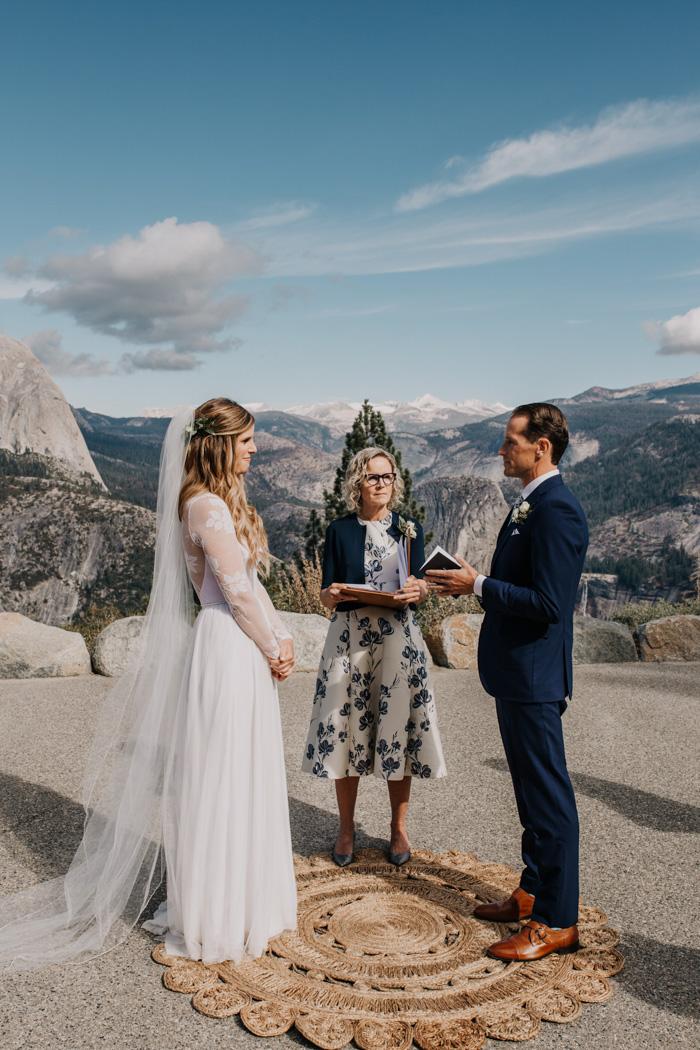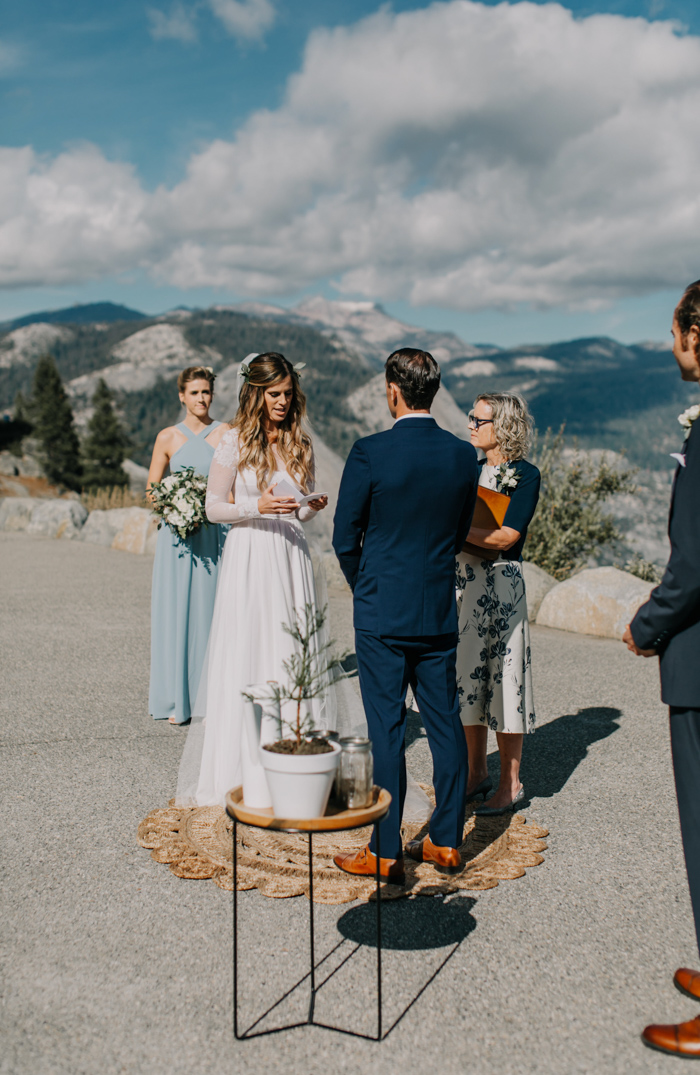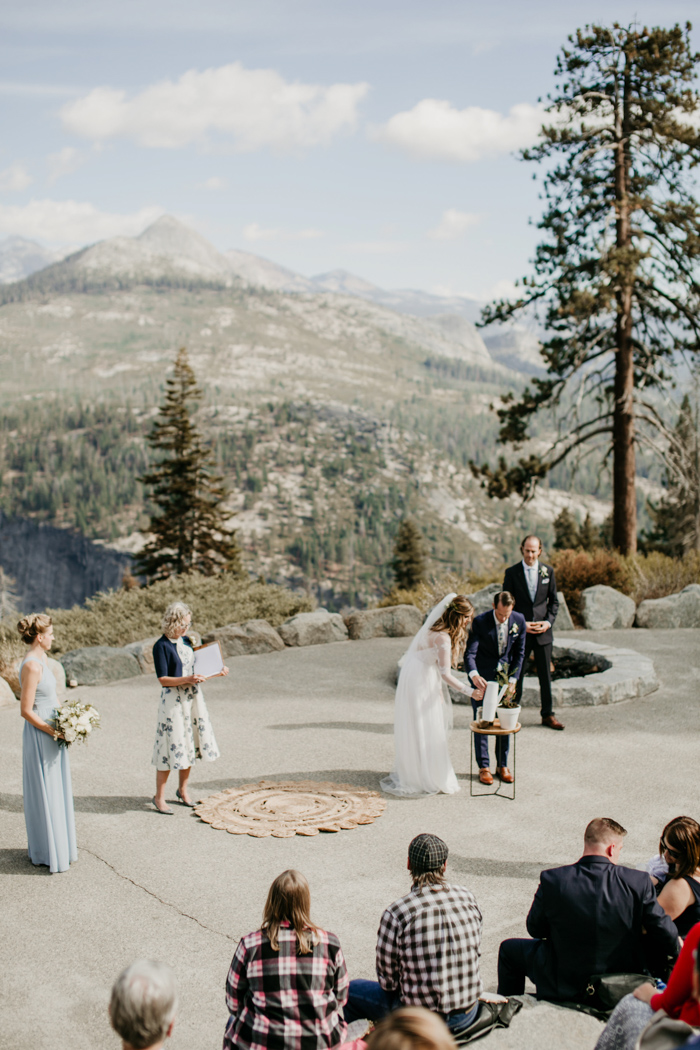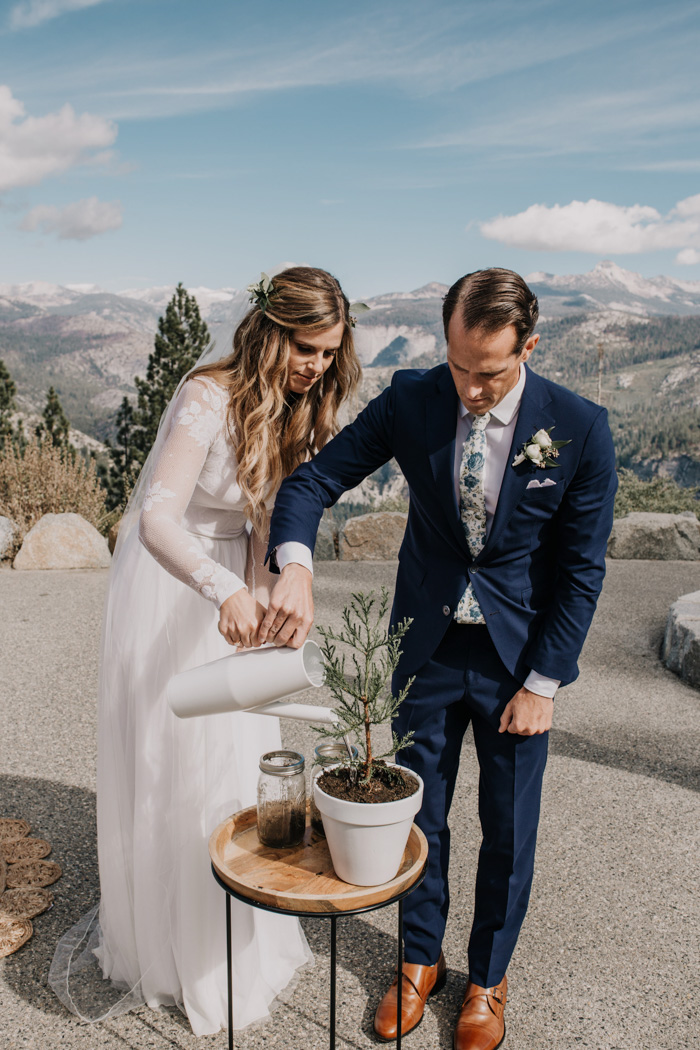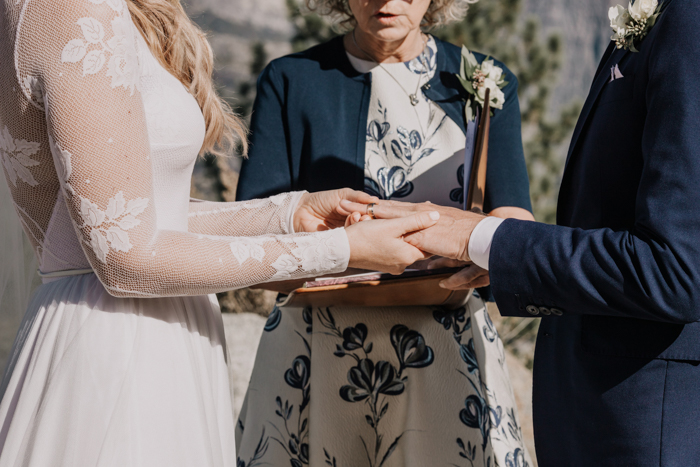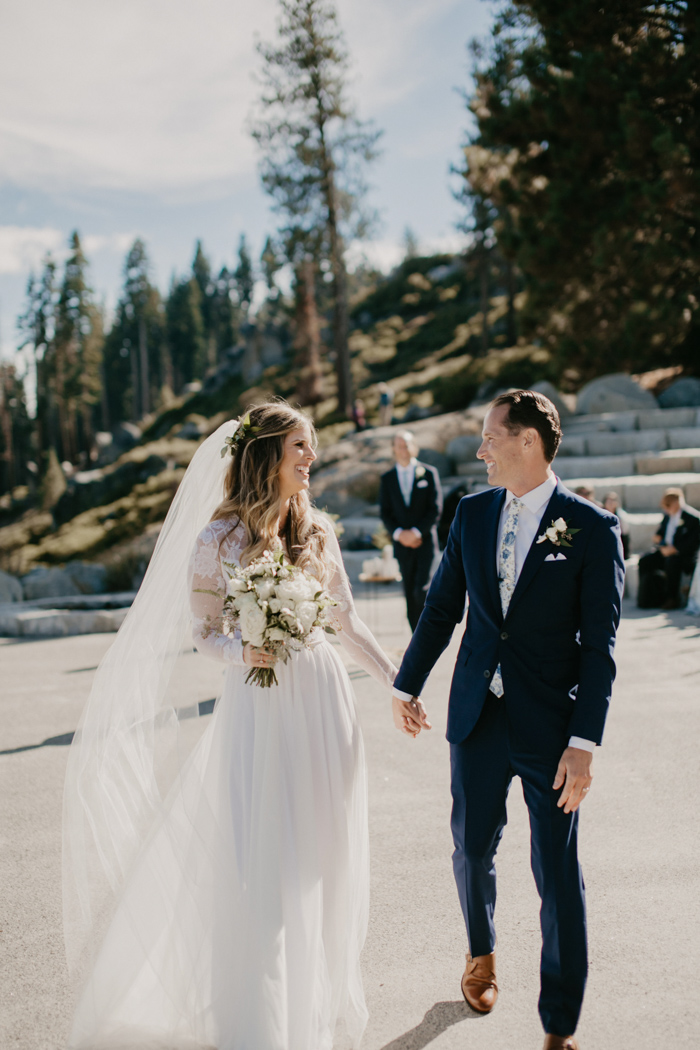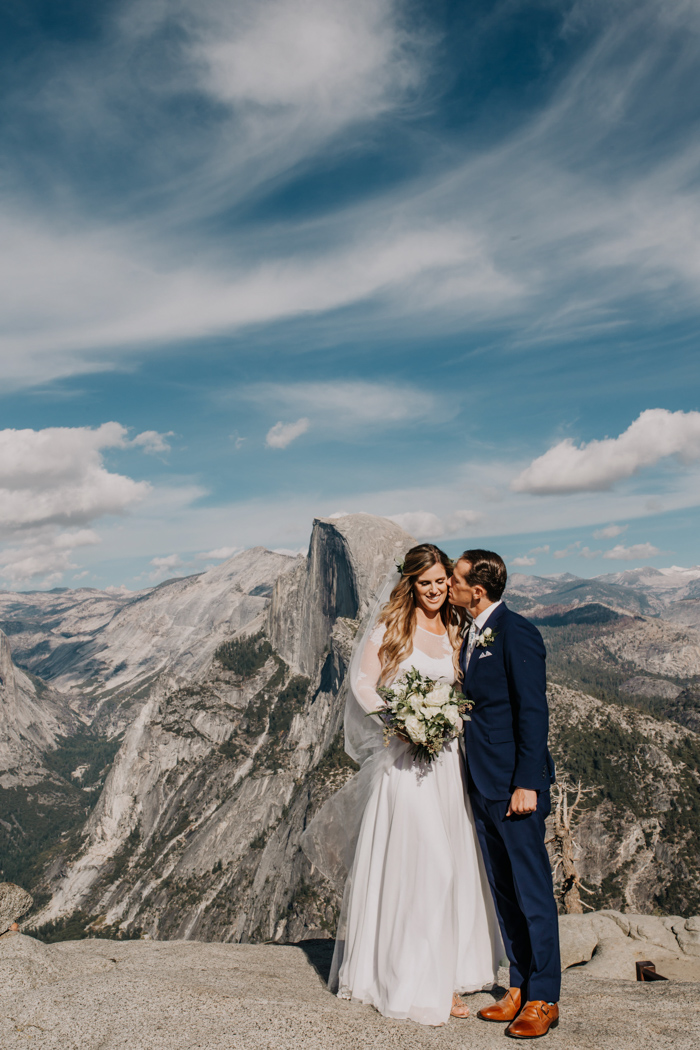 The inspiration for our wedding day attire was the sky and granite cliffs of Yosemite National Park. I wanted to compliment the natural surroundings, not compete with it. I wanted our wedding party to dress up but feel comfortable. I also wanted to look cohesive without being too matchy. Our wedding party wore various shades of blue and I found several floral ties on Etsy that complimented one another.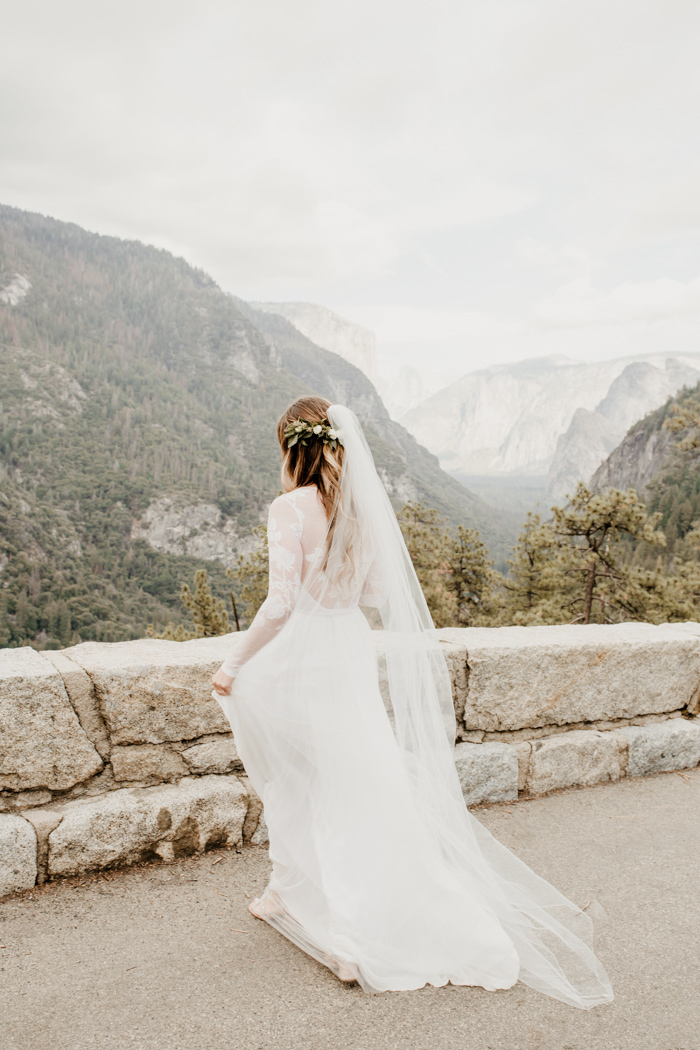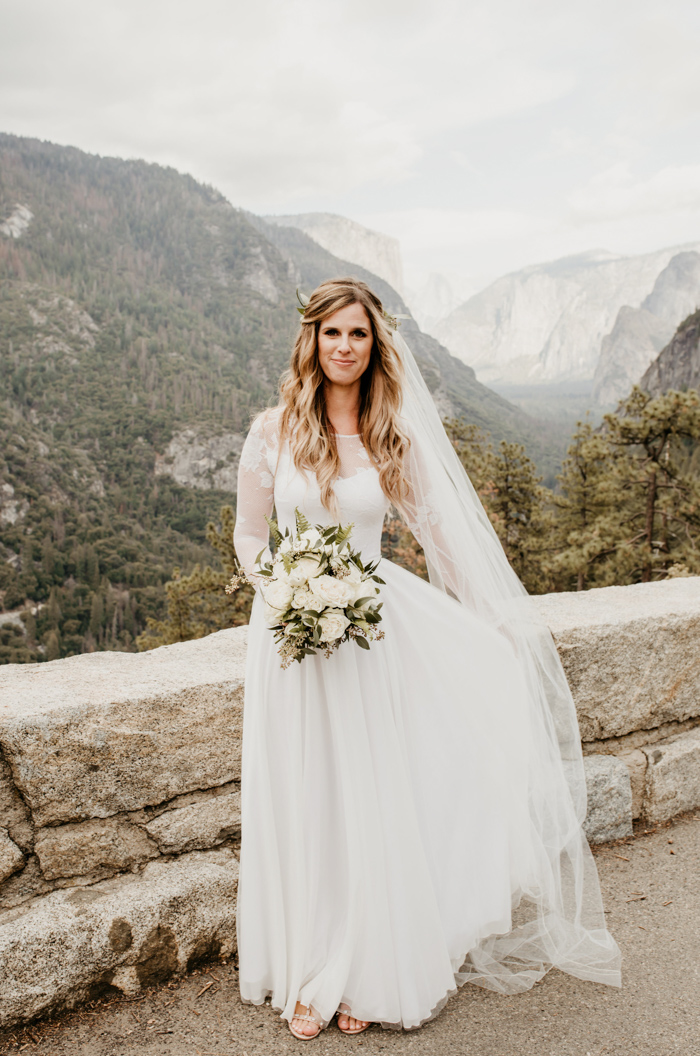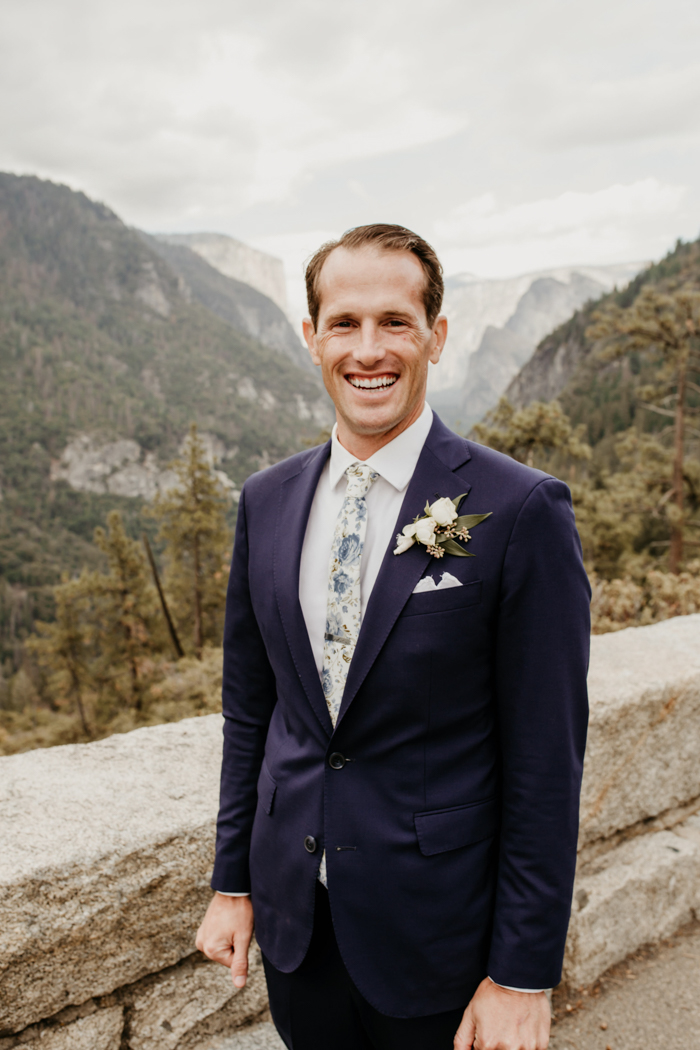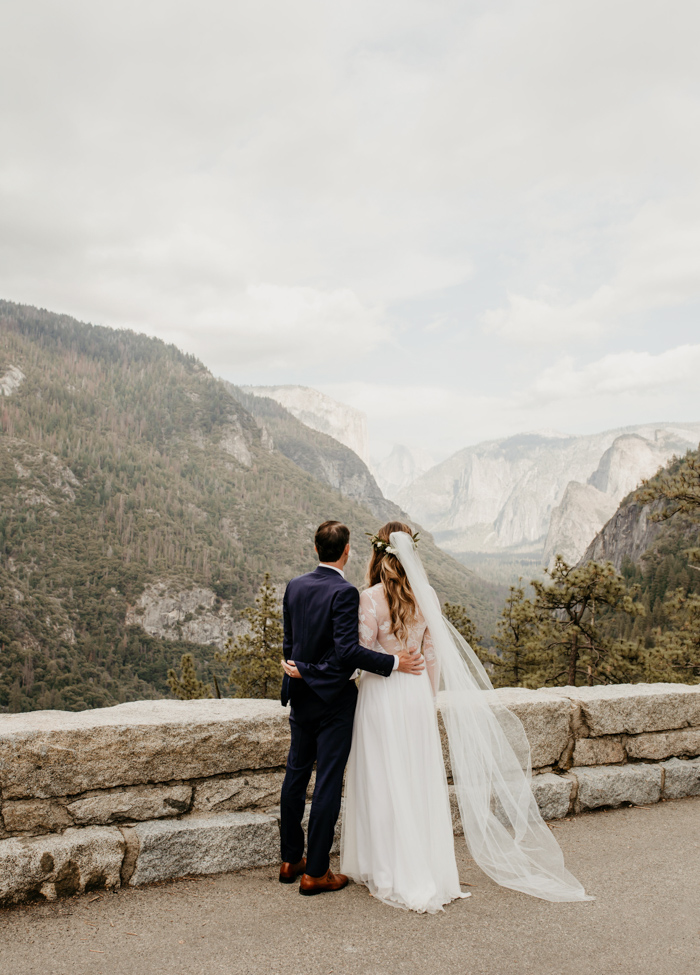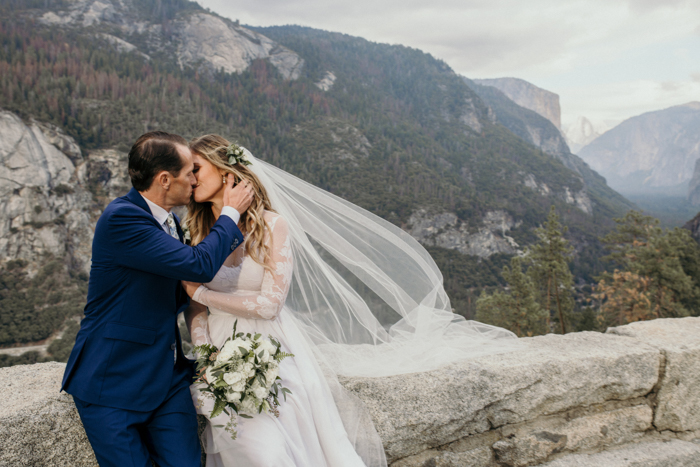 I know this has been said a ton, but it is so true: you have to stay true to you, your fiance, and your budget when planning a wedding! There will be so many opinions and unsolicited advice coming your way. Some of it will be helpful but a lot of it can get you off track if you let it. Take the opinions and advice with grace, smile politely, and, at the end of the day, know that you cannot please everyone. Those who can come will come and those who can't will be missed. Additionally, Excel and Google Docs are a life saver for staying organized!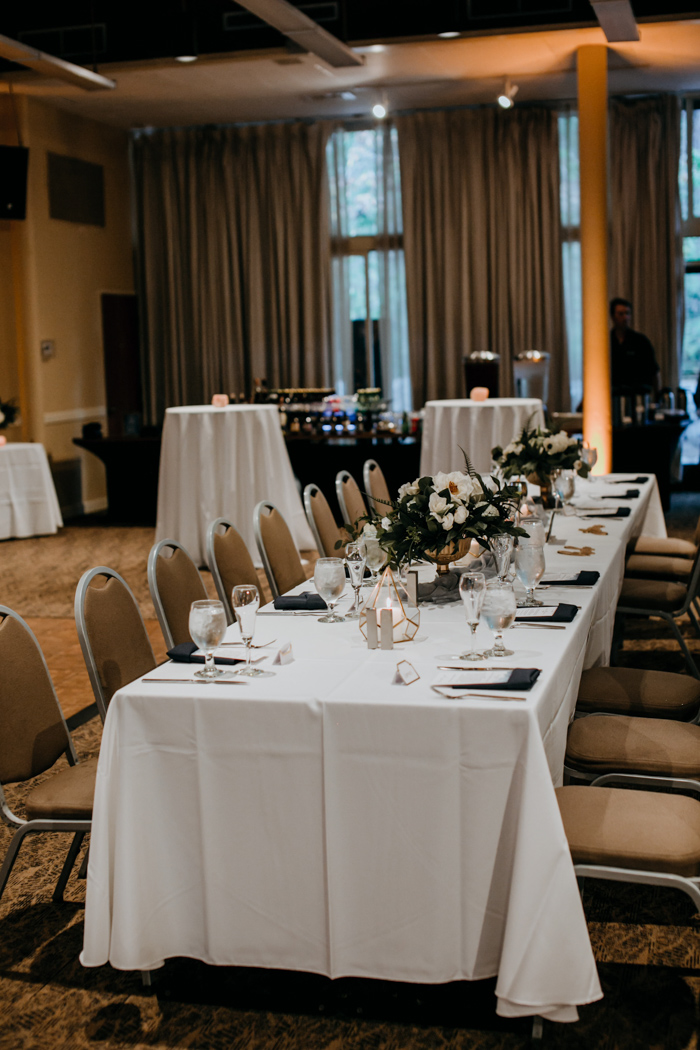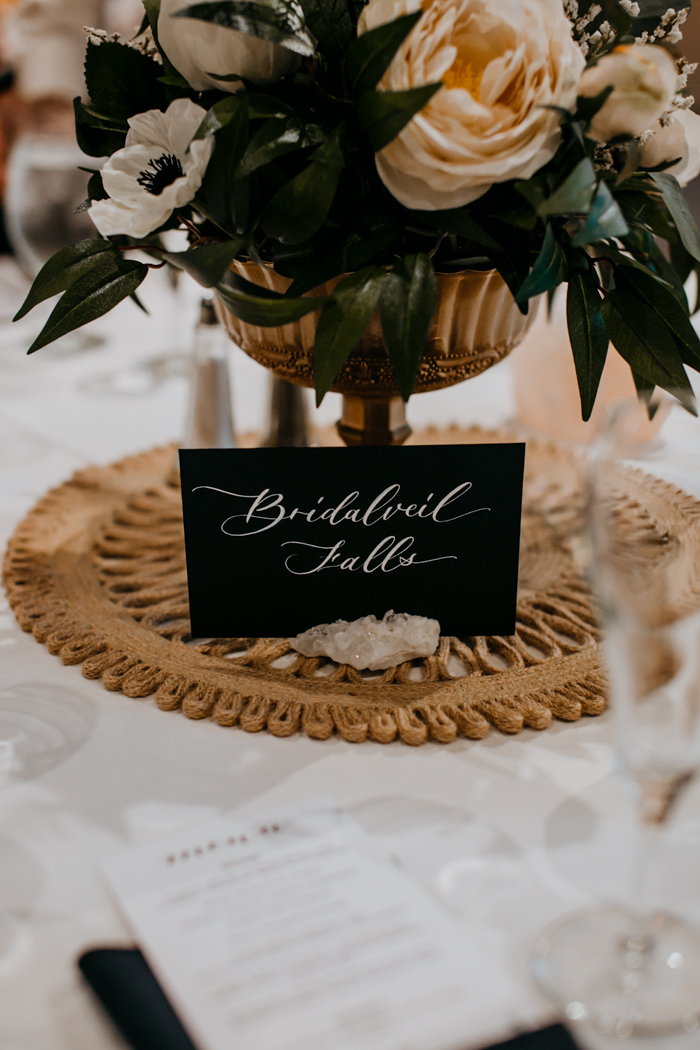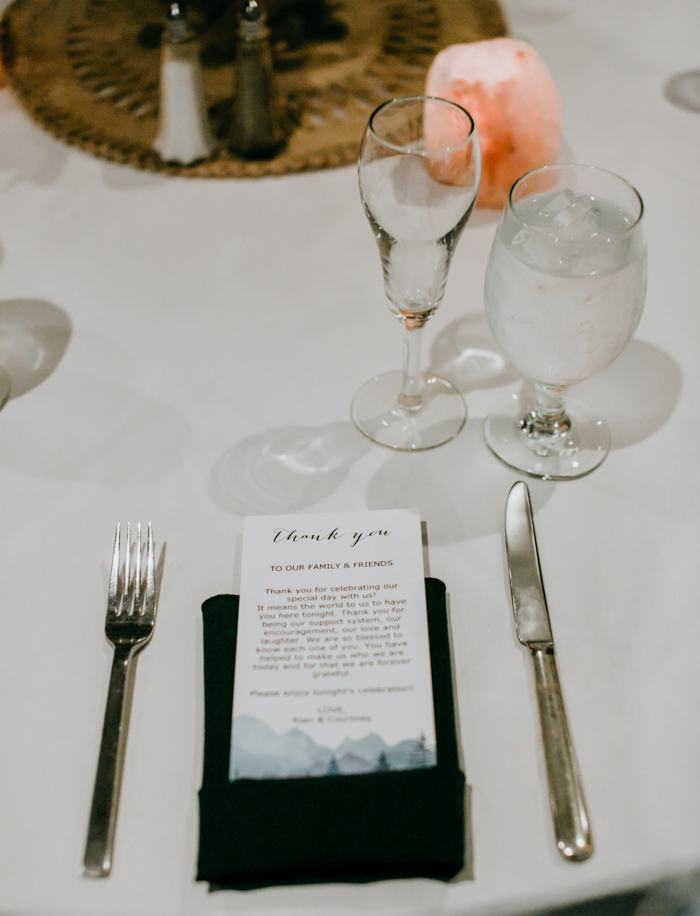 Rian's mom makes a batch of granola for us every time we go on a backpacking trip. It sort of became a tradition that she'd send us off with a fresh batch each time. She even made some for us to take on our honeymoon! So for our wedding favors, she made several batches that we then packaged into small bags for our guests.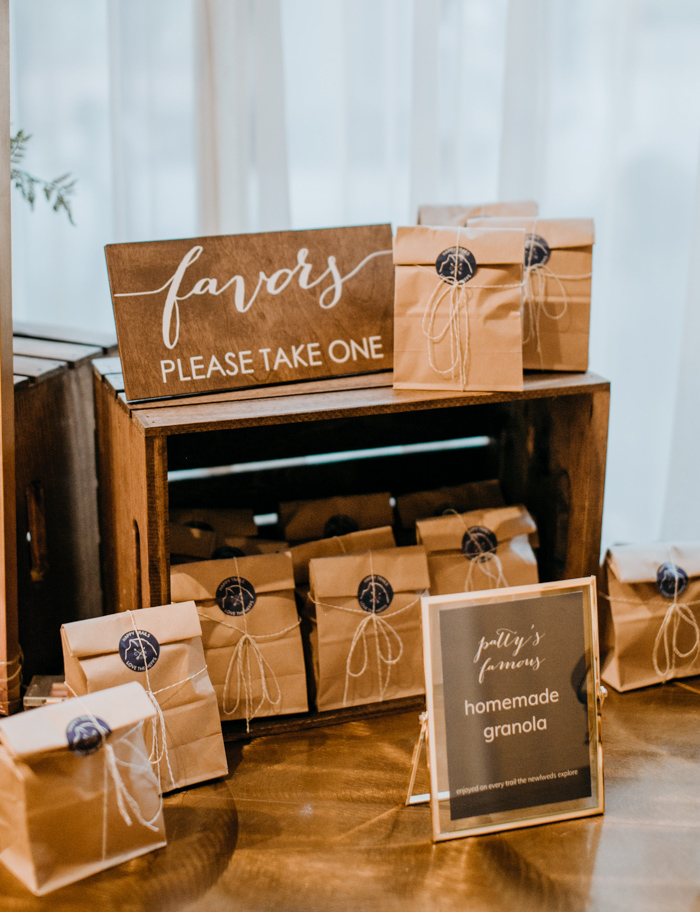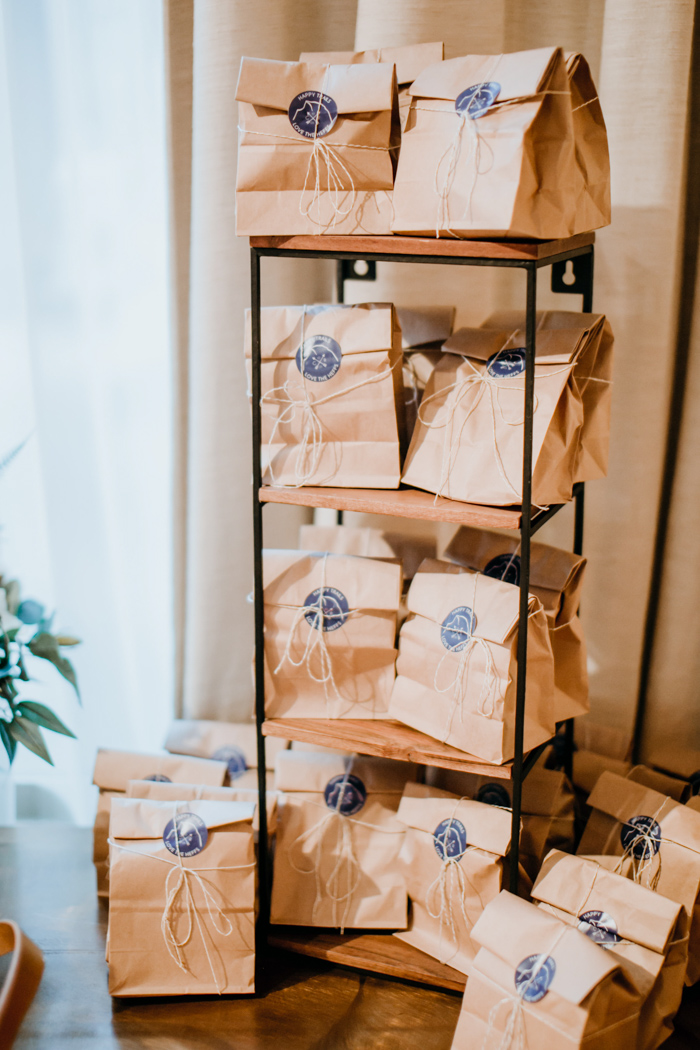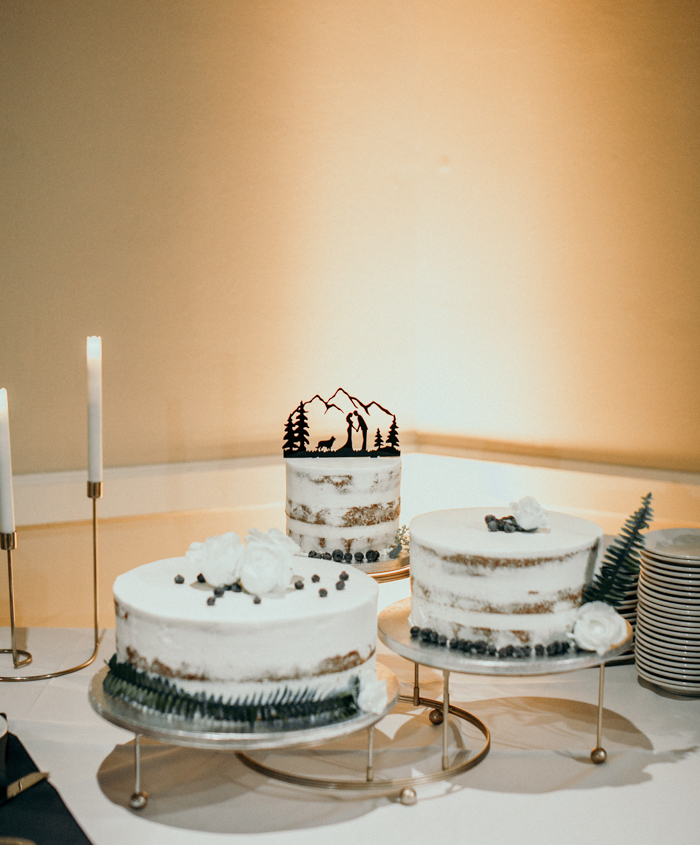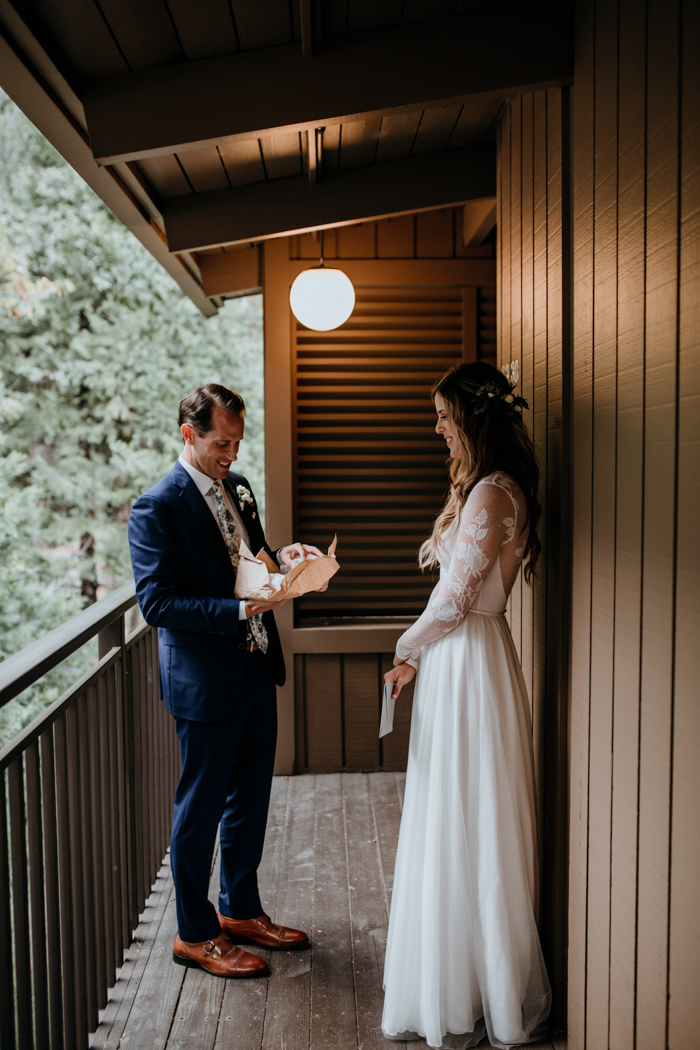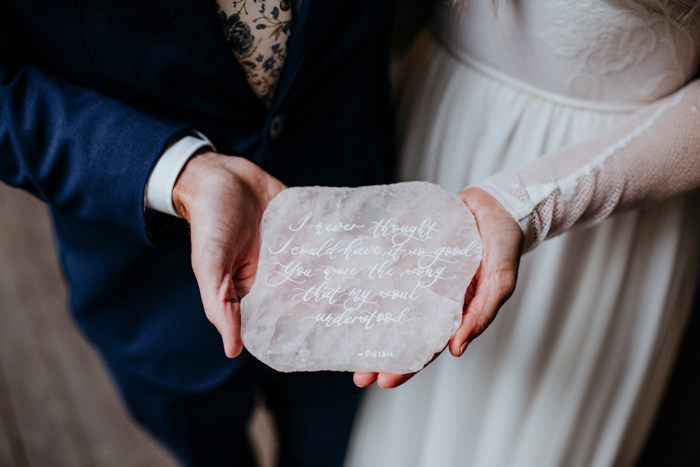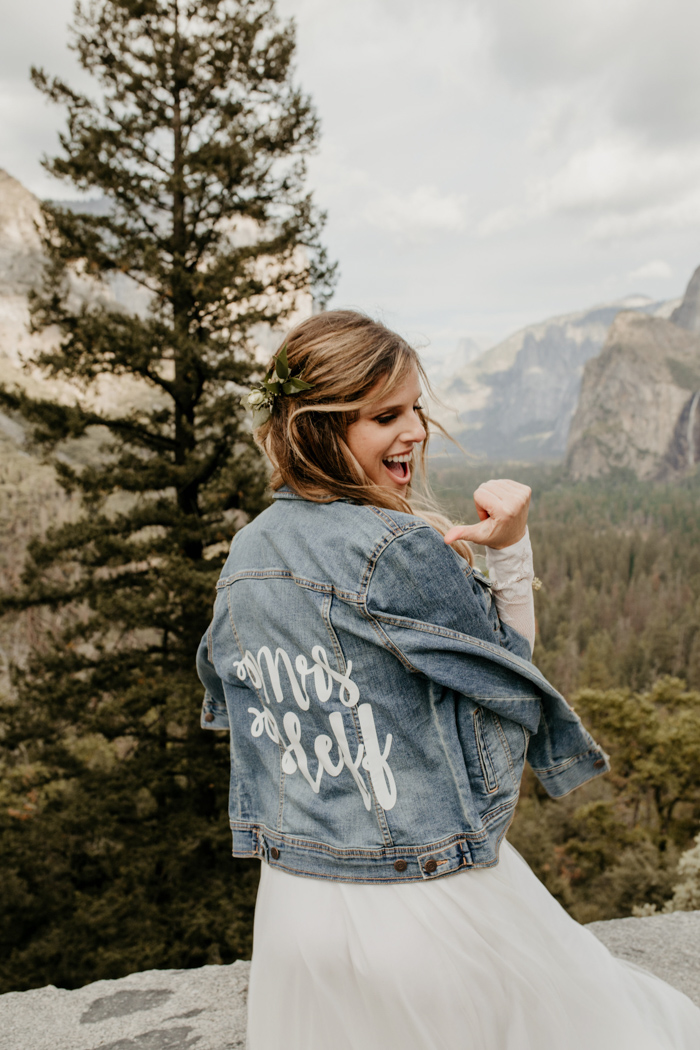 Congratulations to Courtney and Rian, and a big thanks to Alysha Miller Photography for sharing this gorgeous Yosemite Valley Lodge wedding with Junebug! Not sure where your dream wedding should take place? This North Cascades National Park elopement inspiration will make you want to say "I do" on a mountaintop!