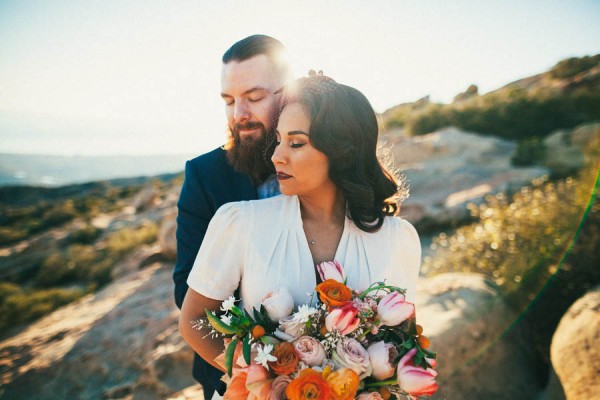 A vintage beauty and a real-life rock star got hitched at the Santa Barbara County Courthouse and it has us reconsidering everything we thought about weddings. Priscilla and Buddy were inspired by WWII-era elopements that took place before the soldier went off to war. This romantic and retro influence, paired with the fact that they chose to elope in the first place, created a feeling of intimacy and excitement that is vivid in every image captured by Kappen Photography. As if all of this weren't captivating enough, we simply cannot take our eyes off of Priscilla's citrus-infused bouquet by Jenn Sanchez Floral Design.
The Couple:
Priscilla and Buddy
The Wedding:
Santa Barbara County Courthouse, Santa Barbara, California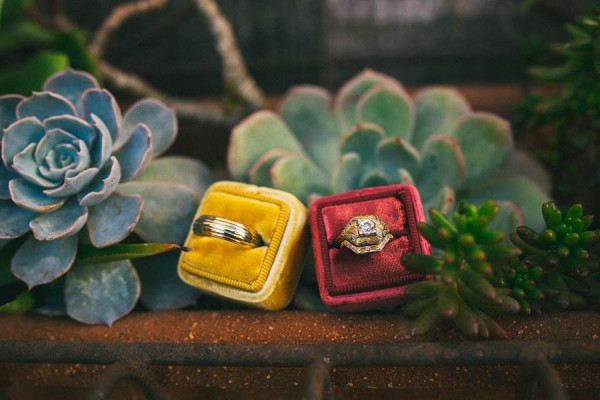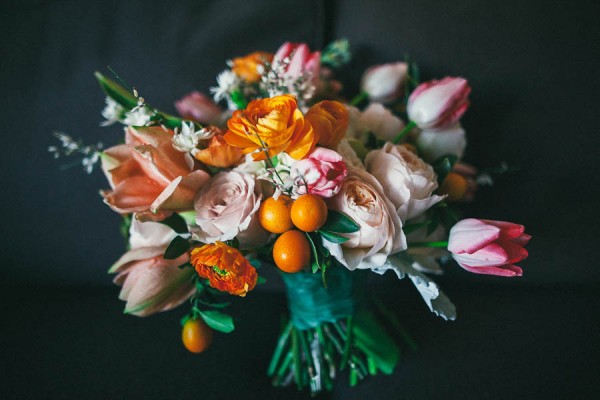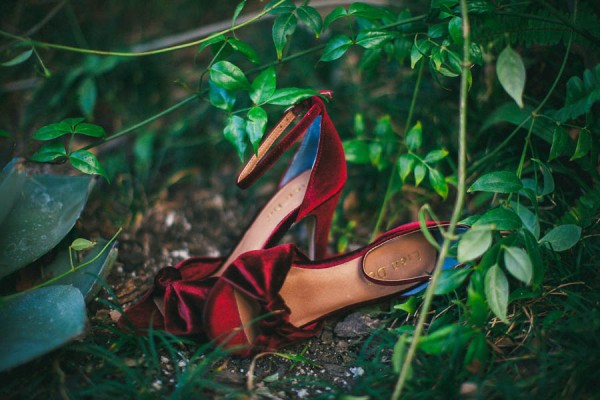 I was inspired by the era during WWII and how couples eloped and got married before one of them was shipped off to war, not knowing if they would return. We wanted to try to recreate that type of ceremony before we went up to the mountains and take pictures.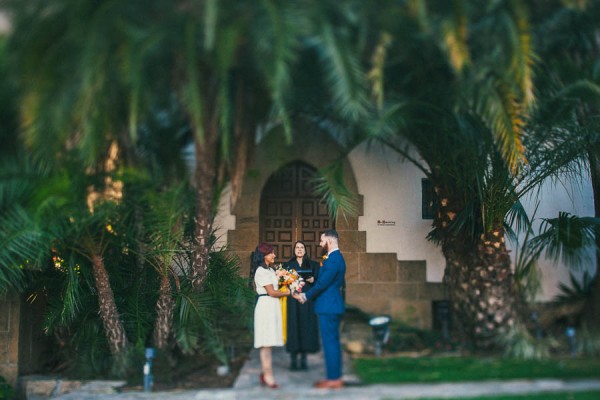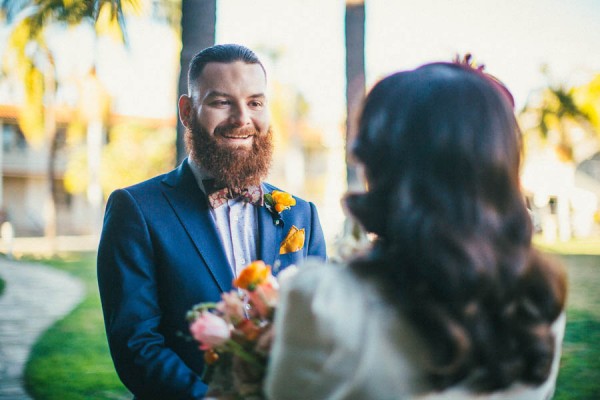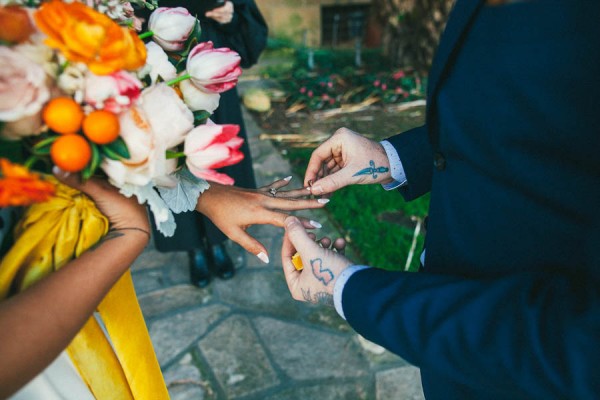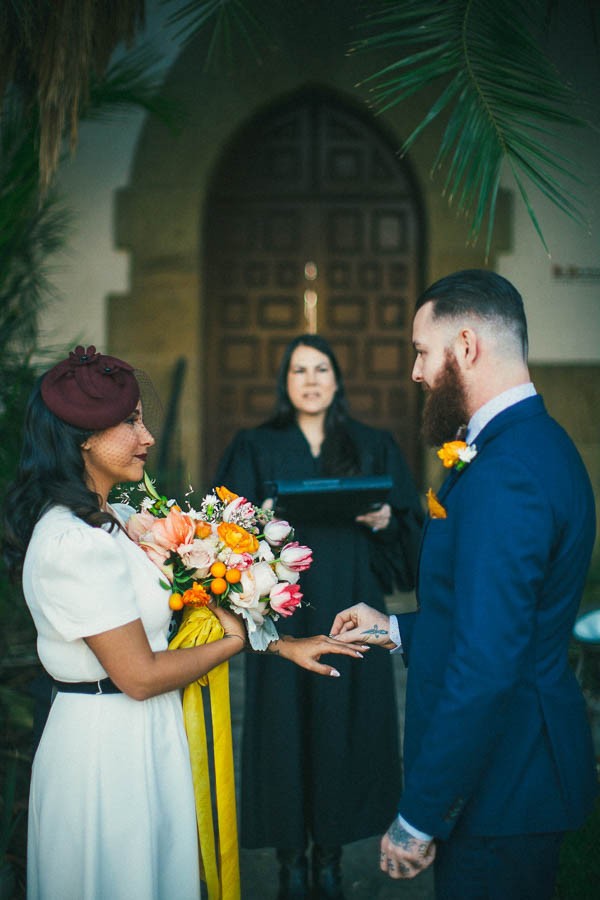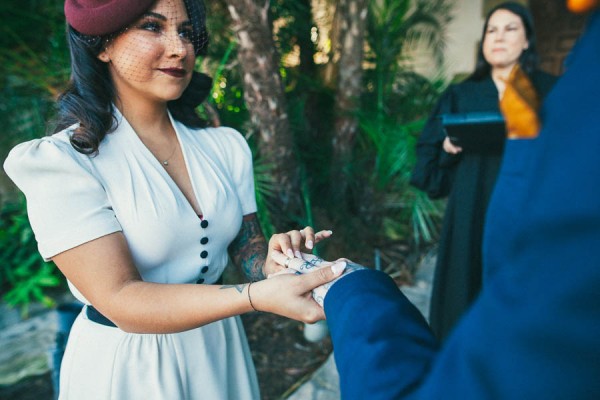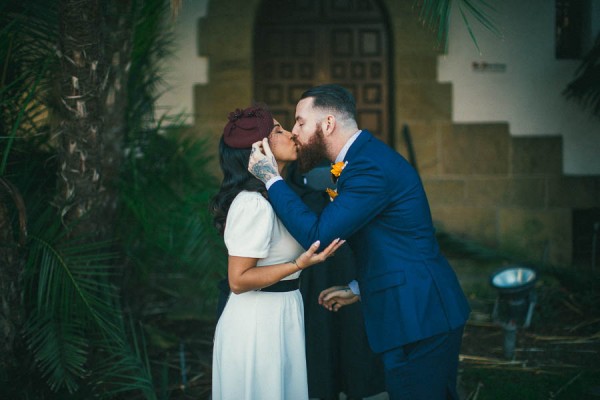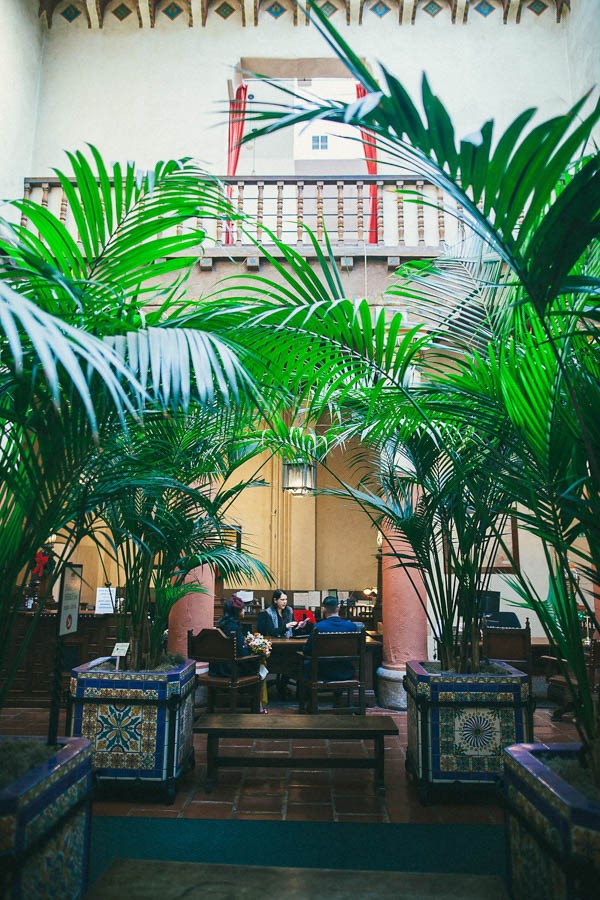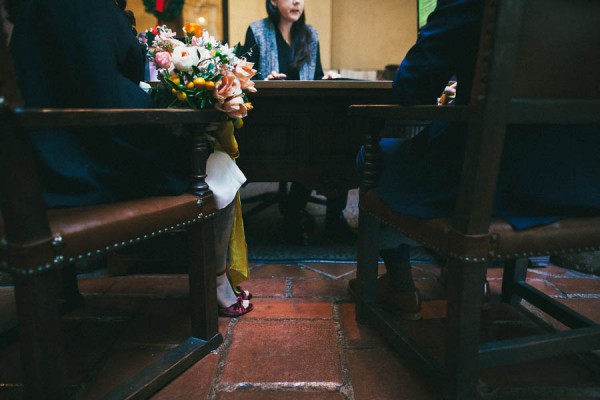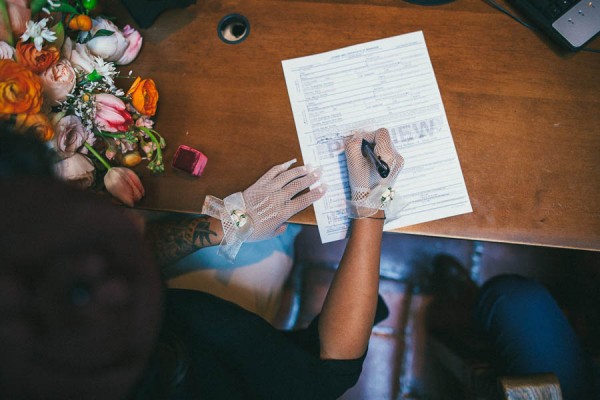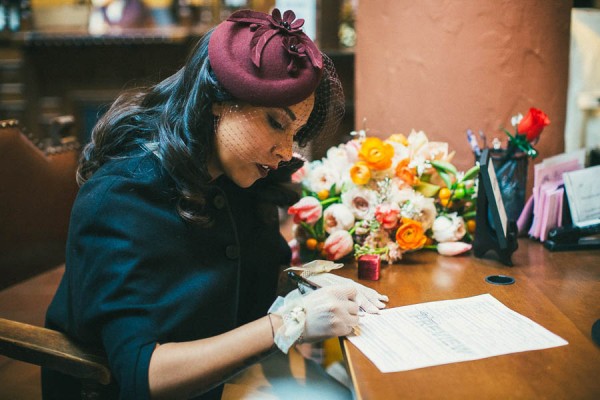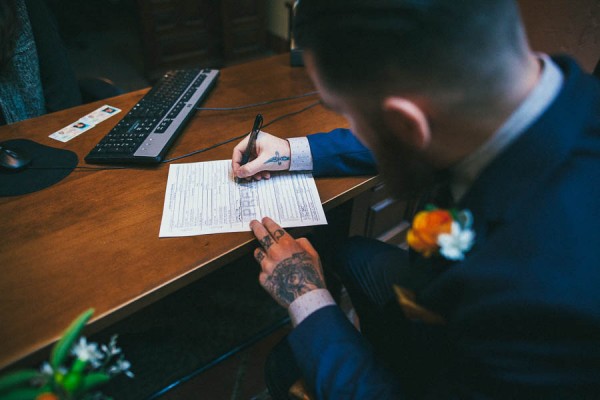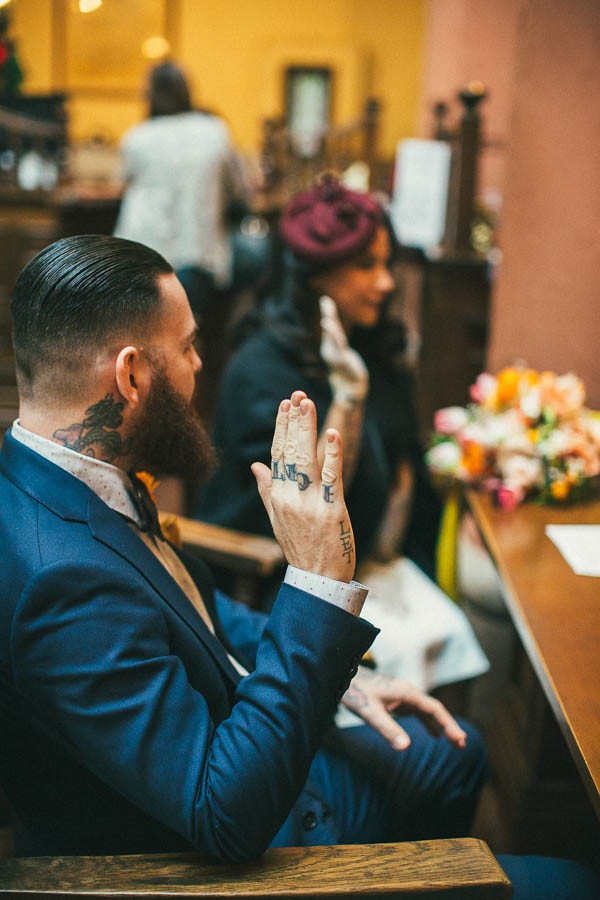 The most memorable part of our day was when we were signing our marriage certificate and found out we left our wallets back at the hotel the moment we had to pay for our ceremony! Our photographers (who were our witnesses too!) were so gracious enough to pay for our wedding fees and paid them when we got back to the apartment at the end of the day!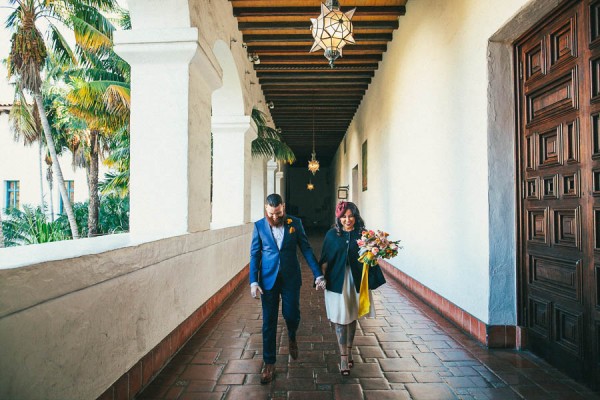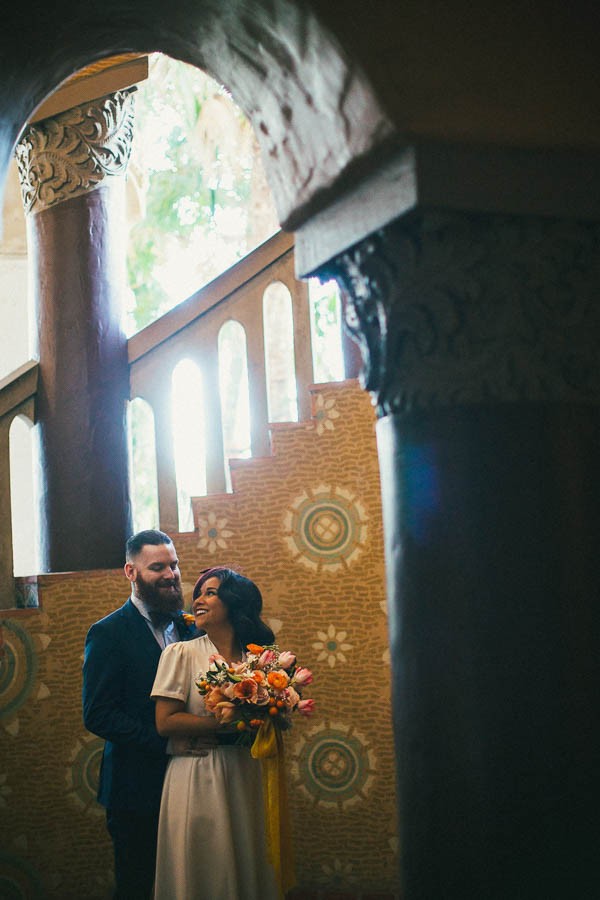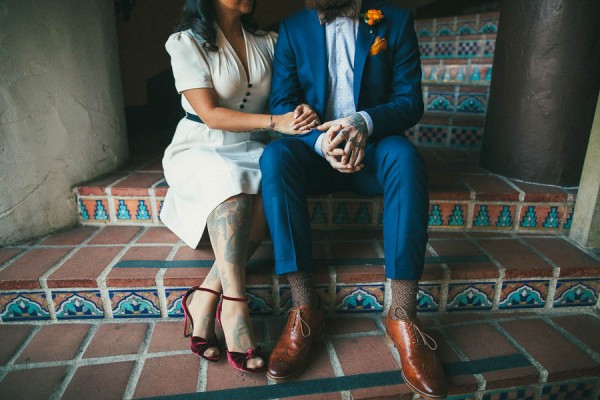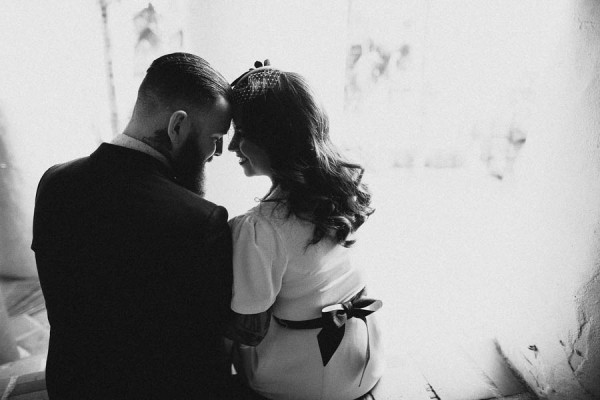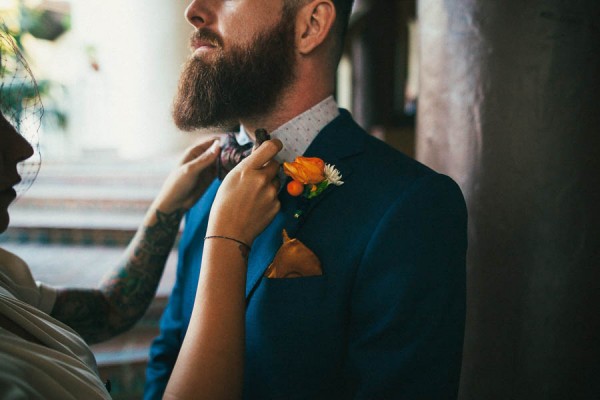 We found Buddy's suit first and it was this beautiful navy color. We knew he had to grab it and try it on. As soon he did, we knew it was the one! We then decided plan around the navy and the color of my cream dress (which I already had). We settled on navy, maroon, marigold, and cream.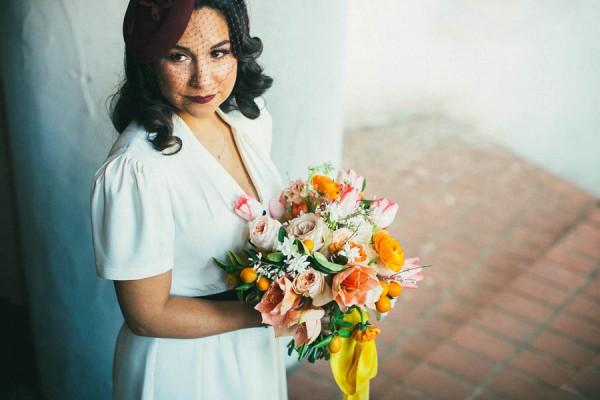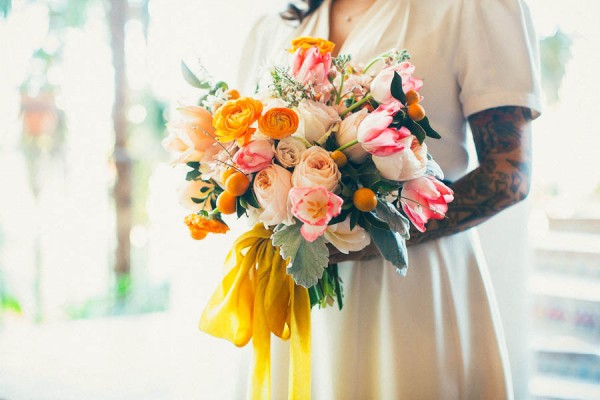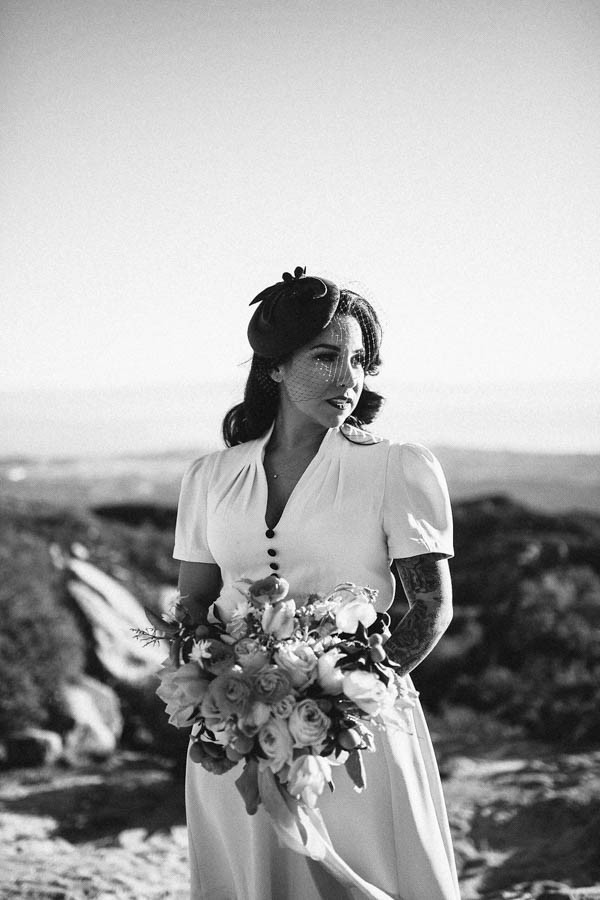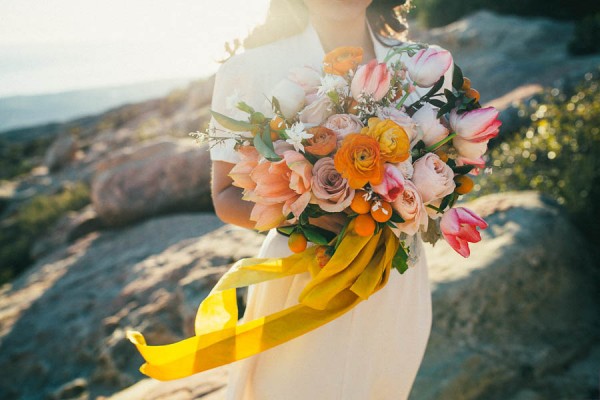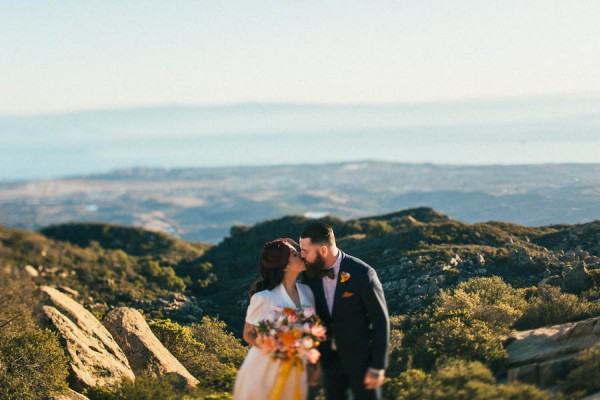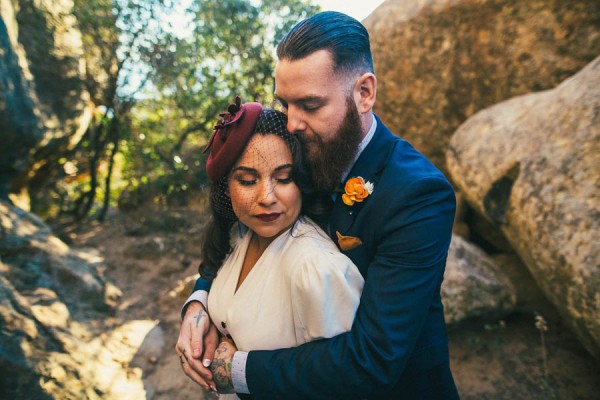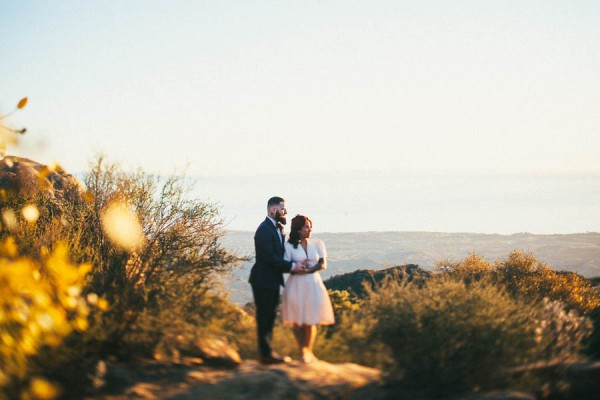 The best thing that Buddy and I could have done was elope. I know that it is not for everyone, especially those who have close families, but the day of your wedding is going to go by so fast you won't know what happened. Eloping is the perfect way to really pay attention to the most important thing, your partner, you, and the extremely beautiful bond that is to transpire. Your wedding is about you for once. Not anyone else. And that is okay! Your elopement is still going to whiz by you, but at least you know that the person beside you probably felt the same thing and totally agrees with the crazy idea of eloping…and actually thinks it's pretty cool too.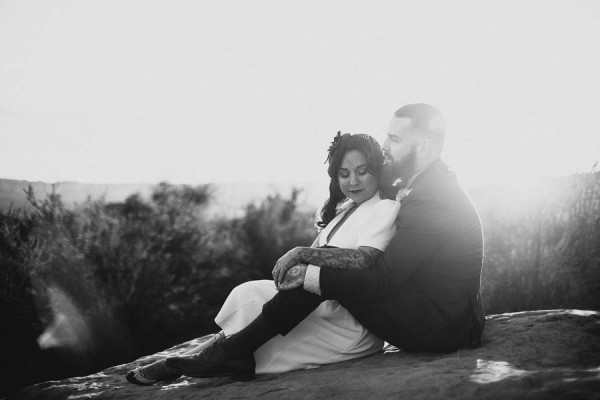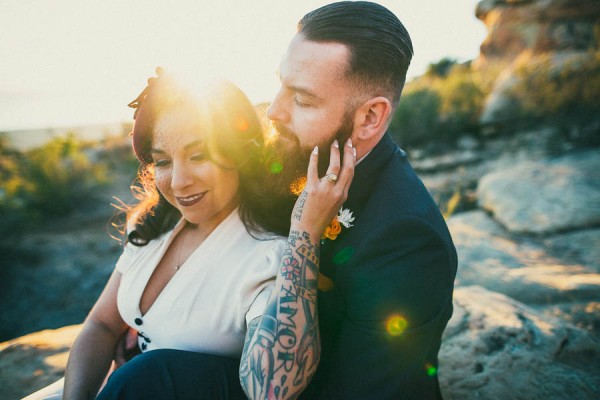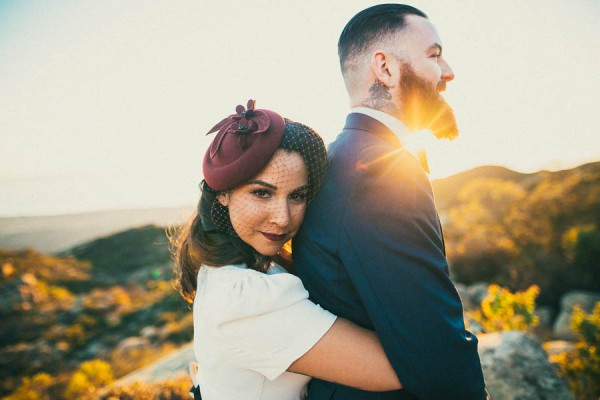 Congratulations to Priscilla and Buddy on their WWII inspired elopement! Can't get enough of those florals by Jenn Sanchez Floral Design? You've got to see Brook and Brad's elegantly whimsical Ojai Valley wedding!