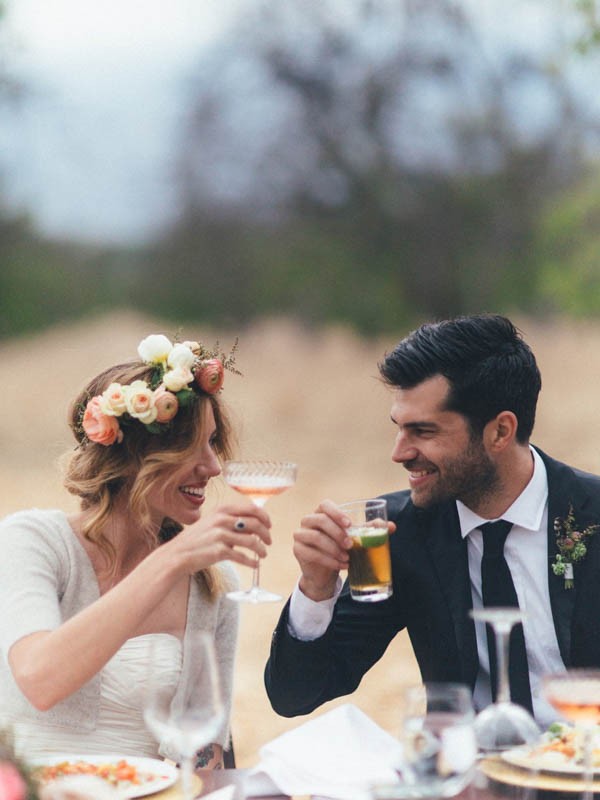 Brook and Brad's Ojai Valley wedding was exactly the festive party they hoped to throw, complete with an outdoor ceremony, live music, and dinner under the stars. Brook's bridal look perfected elegant whimsy with a customize Paloma Blanca gown and Frida Khalo-inspired floral crown by Jenn Sanchez Floral Design. Wildhagen Photography beautifully documented every sweet and colorful detail that made Brook and Brad's wedding completely unforgettable.
The Couple:
Brook and Brad
The Wedding:
Private Residence, Ojai Valley, California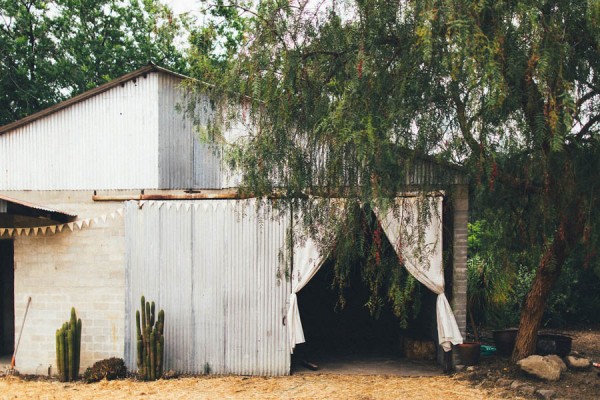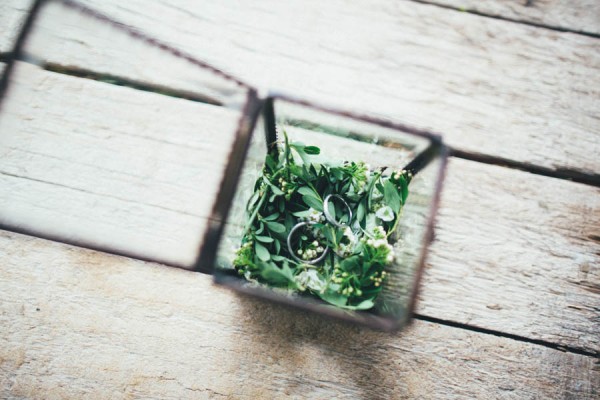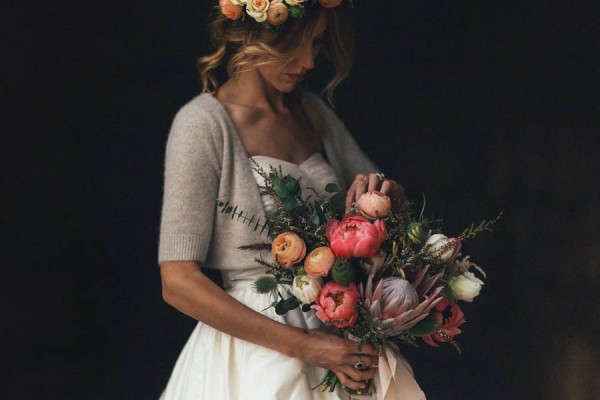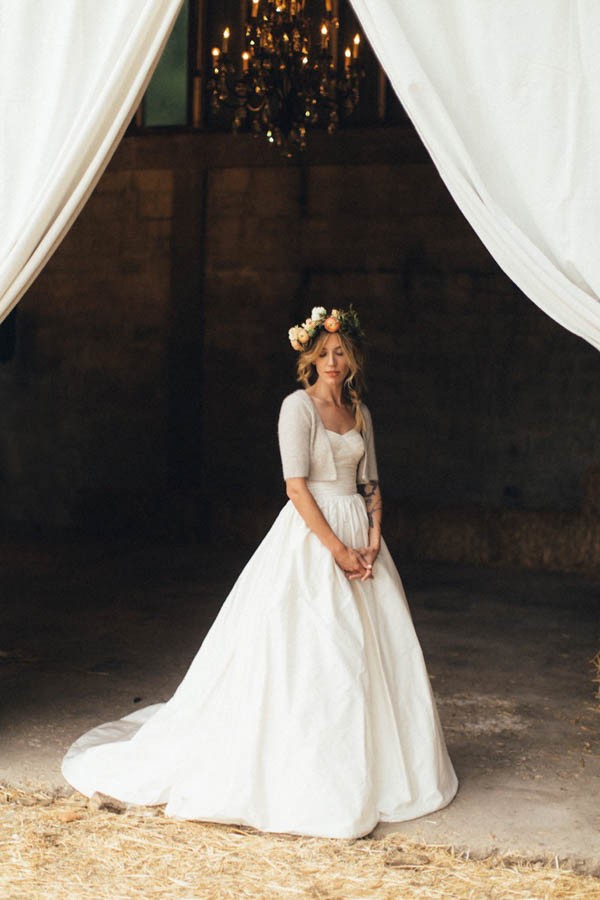 I bought my gown, a Paloma Blanca, on consignment, the redesigned the entire bodice, adding ruching and buttons and getting rid of any and all sparkles or lace. I wanted super simple and for the fabric and fit to speak for itself, no fills, no extras. I wore my hair like I always do and my incredible florist made me this amazing Frida-esque crown to wear. The only jewelry I wore was my engagement ring, one of two rings my mom and I both wear, set with my grandmother's diamonds, and a beloved family sapphire my mom gave me at my bridal shower.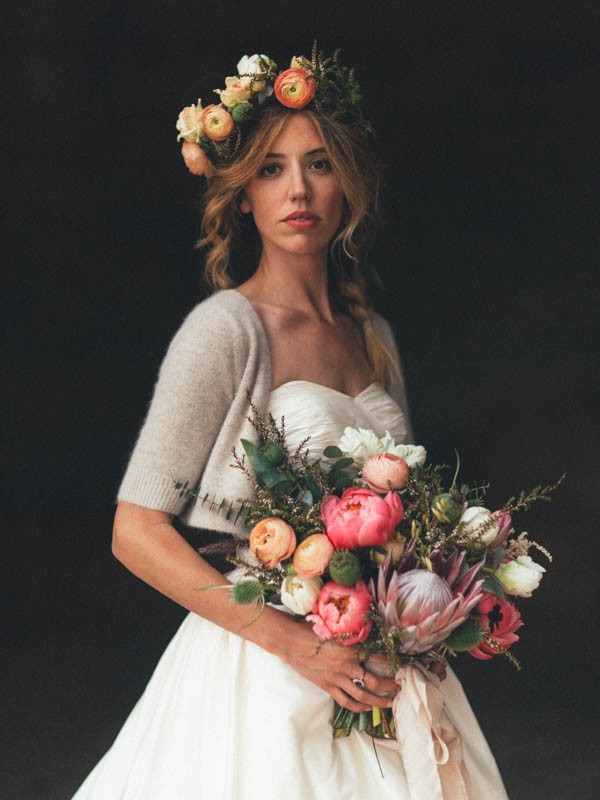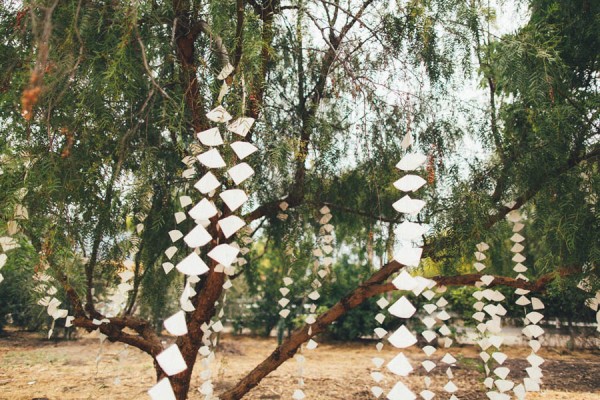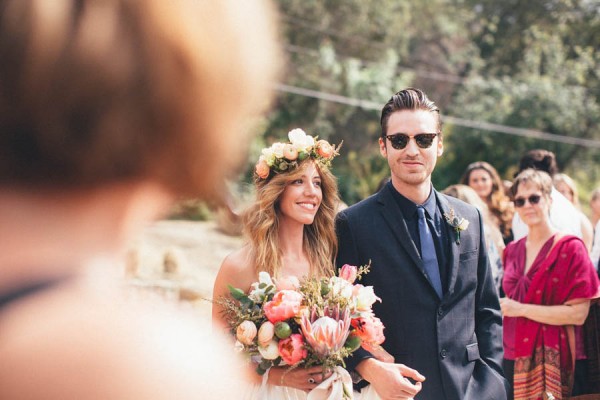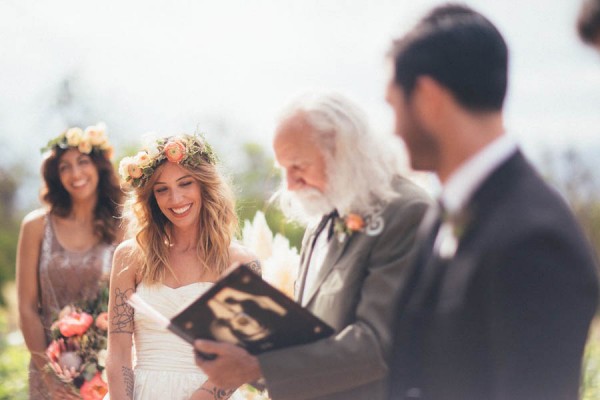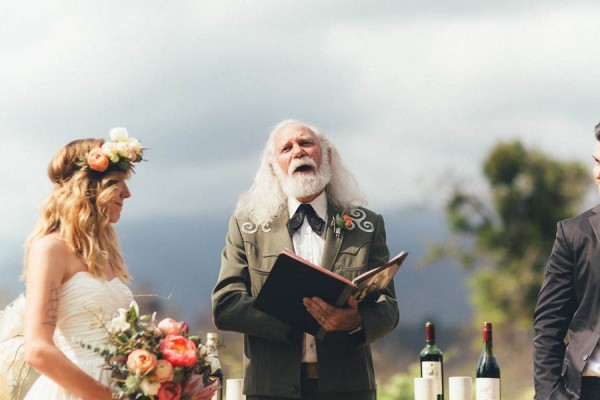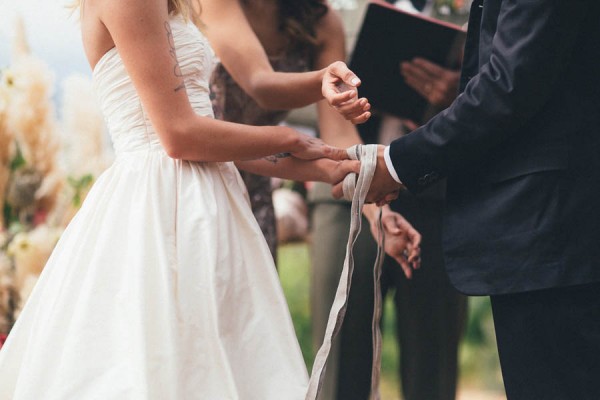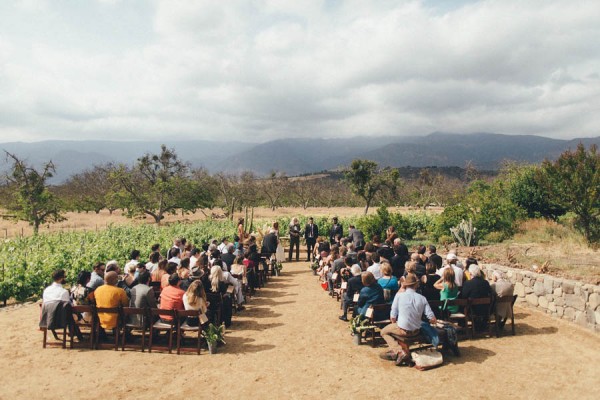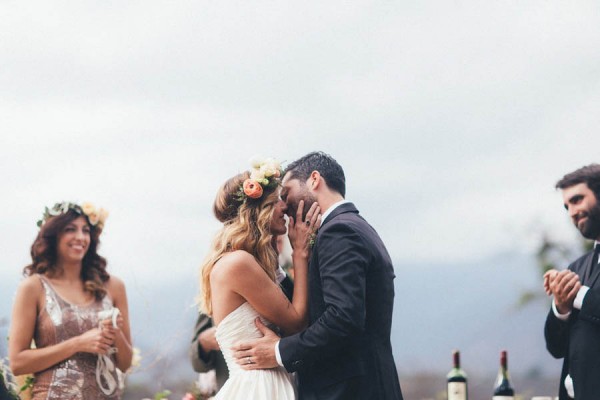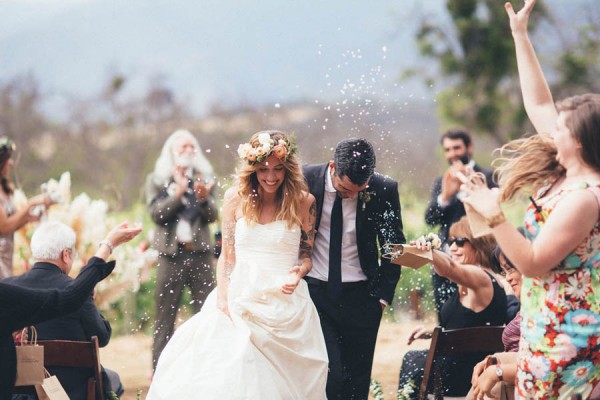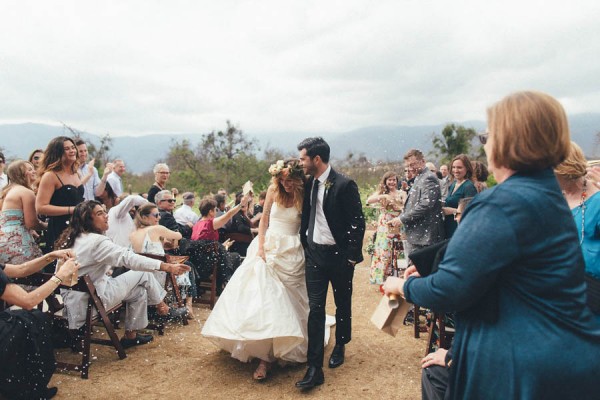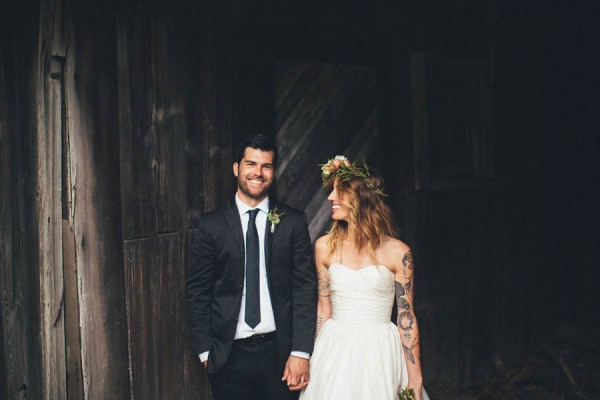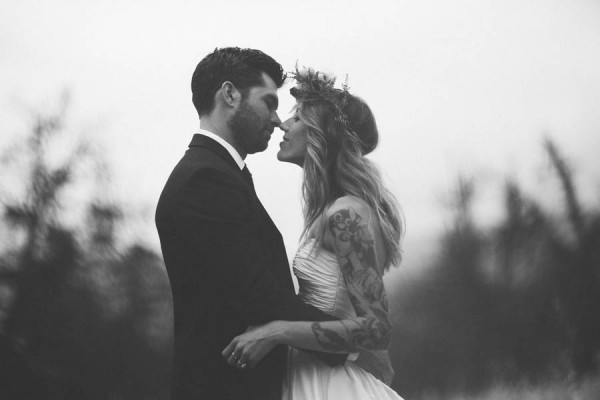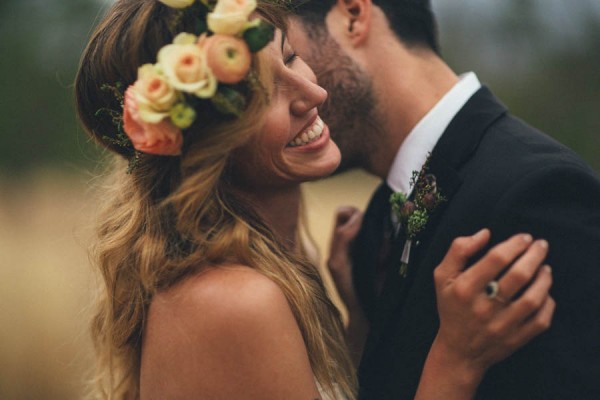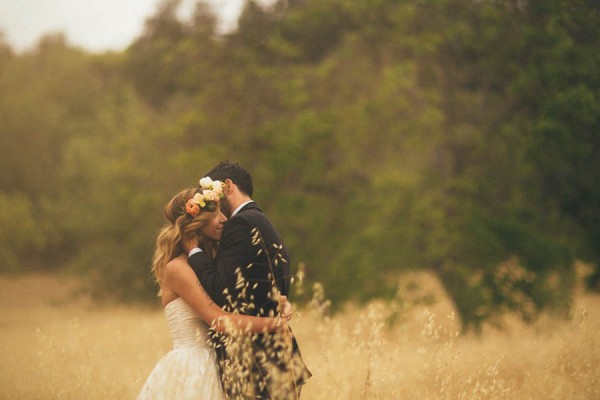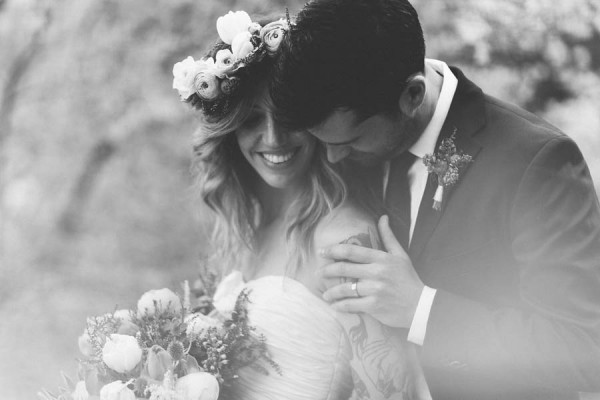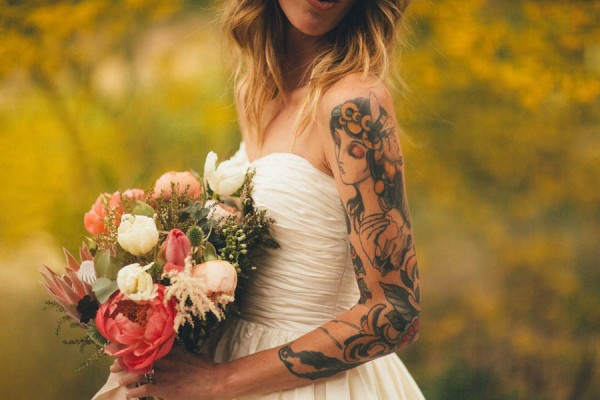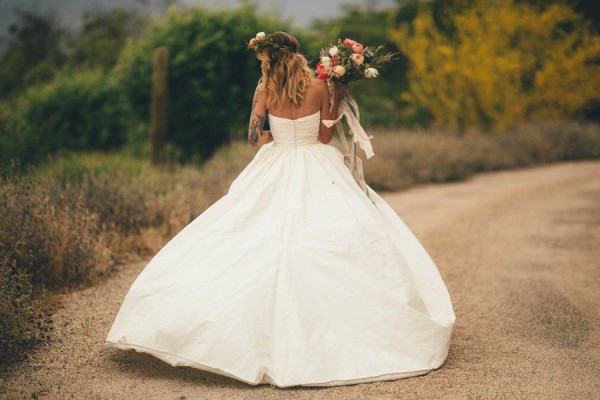 We wanted it to be artsy, relaxed but elegant, with just the right amount of rustic appeal and elegance. We wanted to stay away from anything too trendy, like mason jars and succulents, so we stuck with classic rentals and colors and then added unexpected things here and there, like putting rugs and pillows out for lounging around the fire pit and hanging chandeliers in unexpected places.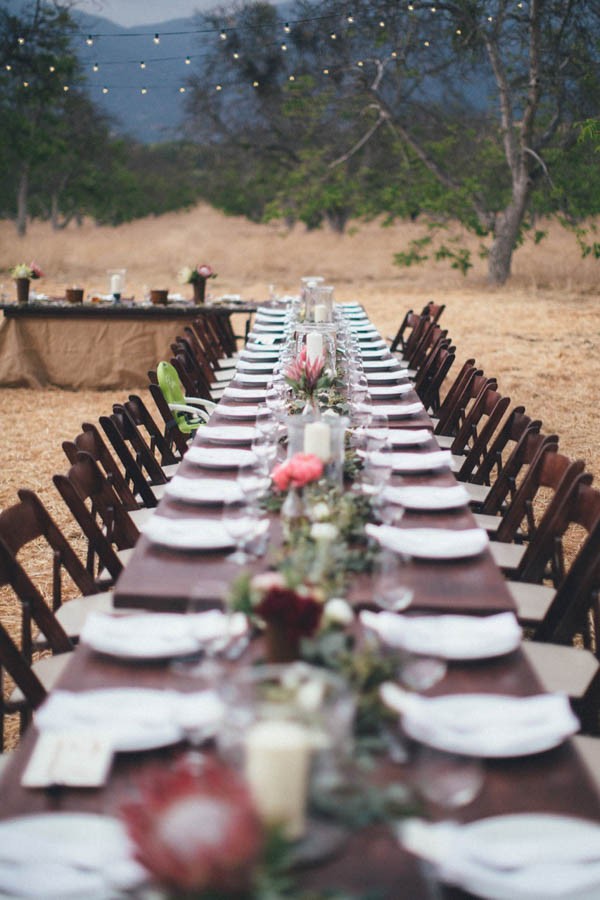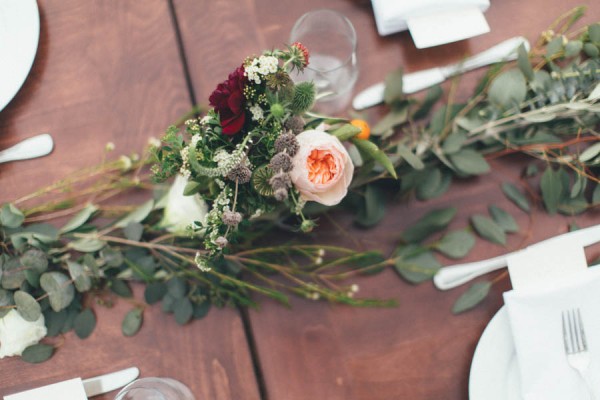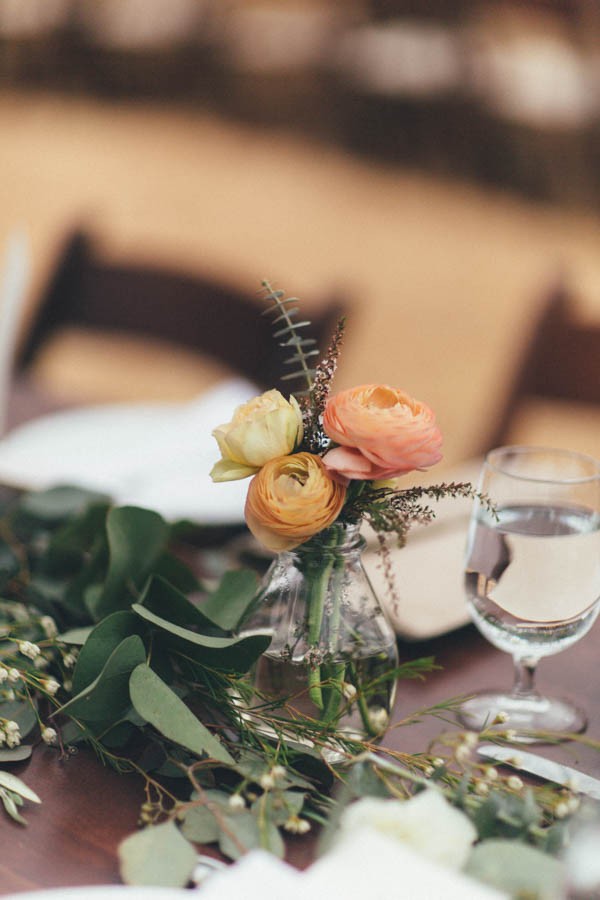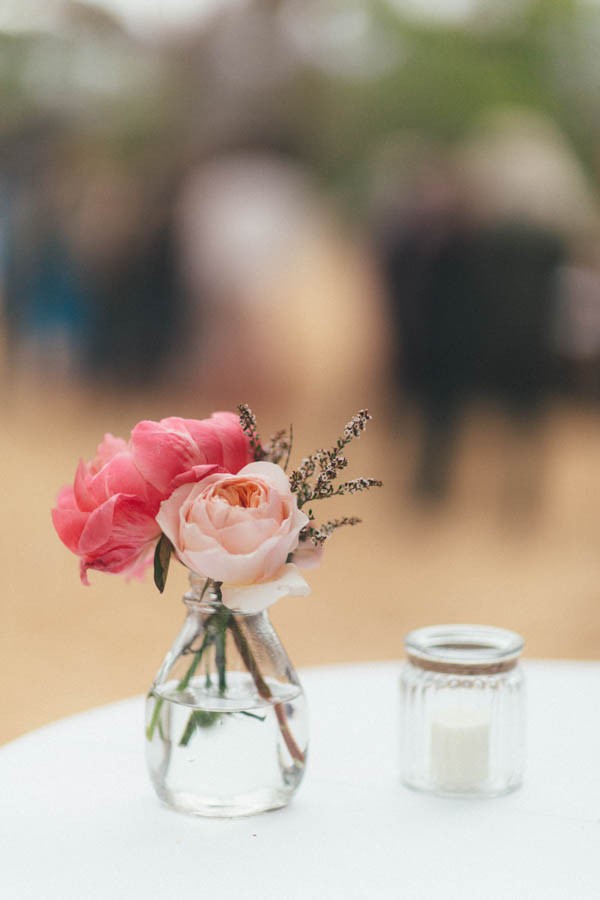 I had planned for months before to sing to Brad at the wedding but he didn't know about it, so I had to do a lot of sneaking around to prepare, including running off for a few hours the morning of the wedding. When I left, things were crazy, there were like 30 of our closest friends and family in every tree, doorway, room imaginable, hanging chandeliers and frosting cakes and dragging chairs around- it was chaos and honestly, I was thinking, "Uh oh. I'm not sure we're going to be able to pull this off." But when I got home a few hours later, it was like driving into a magazine. Everything was perfect. All I could think was, "This is my wedding? Wow, I have the greatest friends on earth."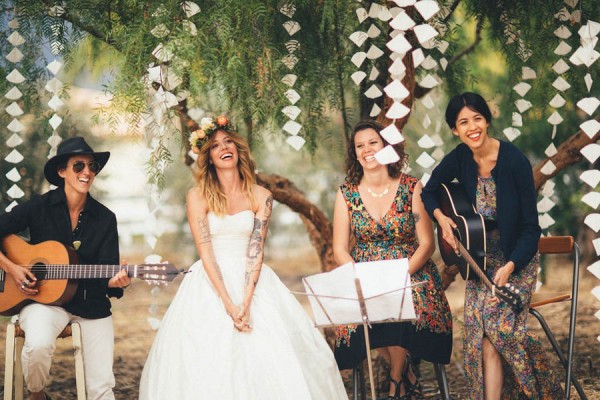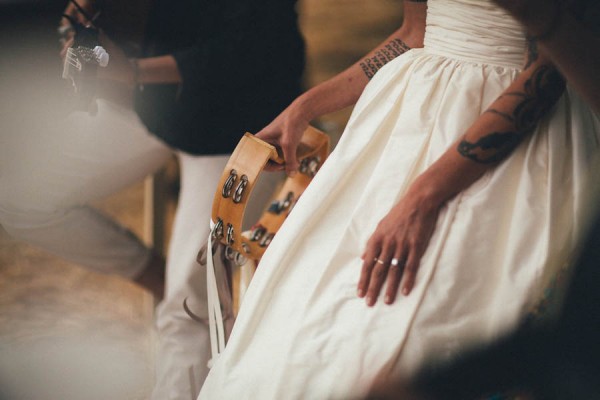 We weren't that worried about having an amazing wedding- we were more focused on having an amazing party. This informed everything, from the vendors we chose to the place to the decor- we didn't want anything too bridal and contrived, like to suddenly look and feel like these people who we really aren't. We wanted it to be reflective of our own creativity, our art, our music, our incredible tribe of friends and family, who we really are and what we like to see and hear. That's what made it so intimate and significant for us.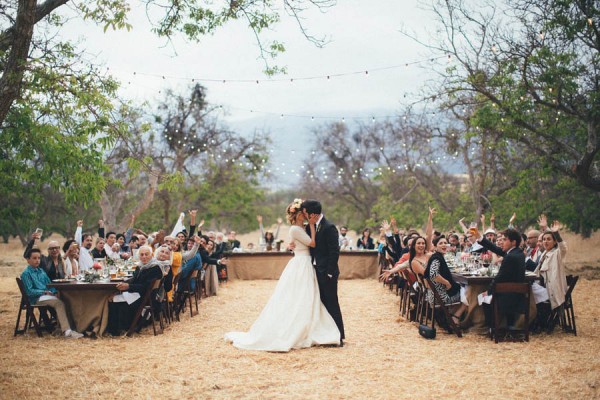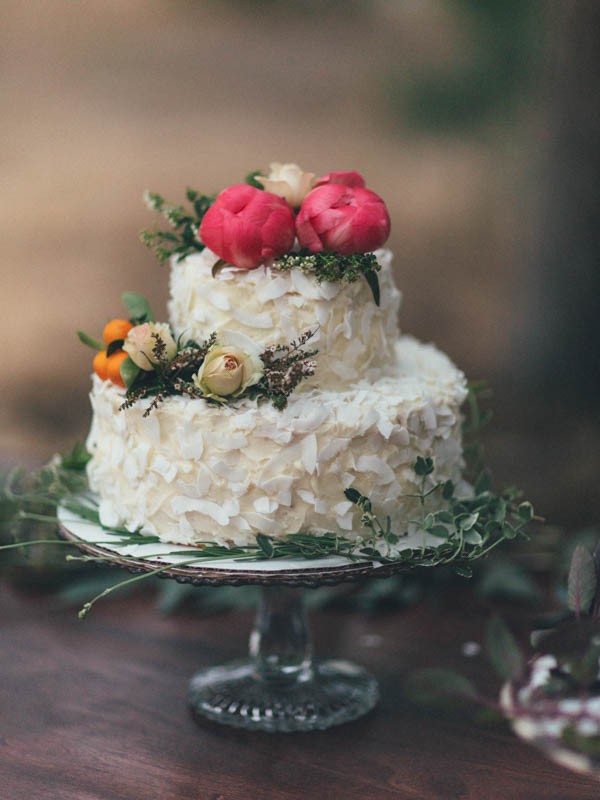 We made everything, from the cakes and hand-painted table numbers to the music playlist and wedding website. Our friends even laid the electrical wire they needed to fill the orchard and barn with light, and in a thunderstorm no less! It was a true team effort of DIY spirit and that's what made it so special. Anyone can go out and buy stuff- making it is so much better.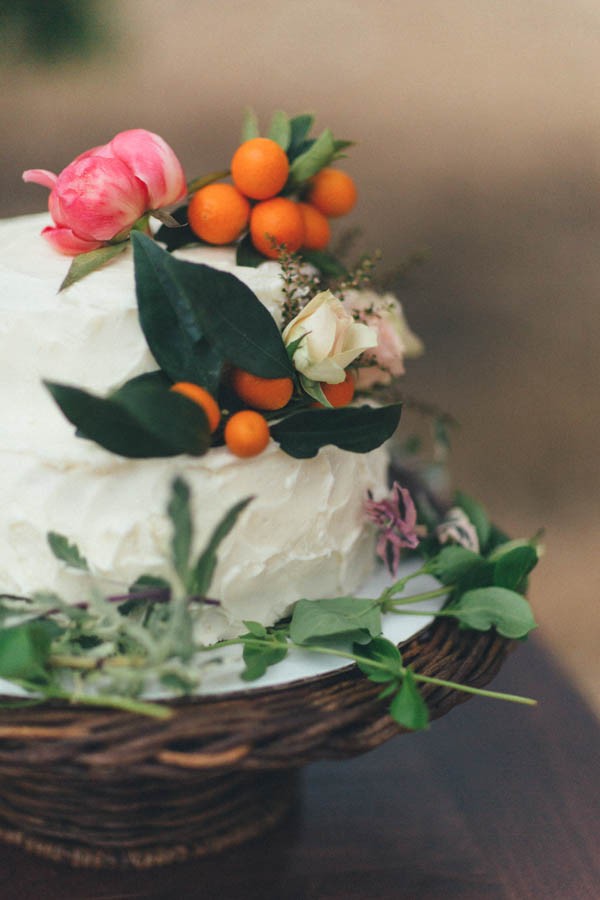 Congrats to Brook and Brad on their elegantly whimsical Ojai Valley wedding! For more whimsical wedding inspiration, check out Megan and Owen's handmade lake house wedding in New York.