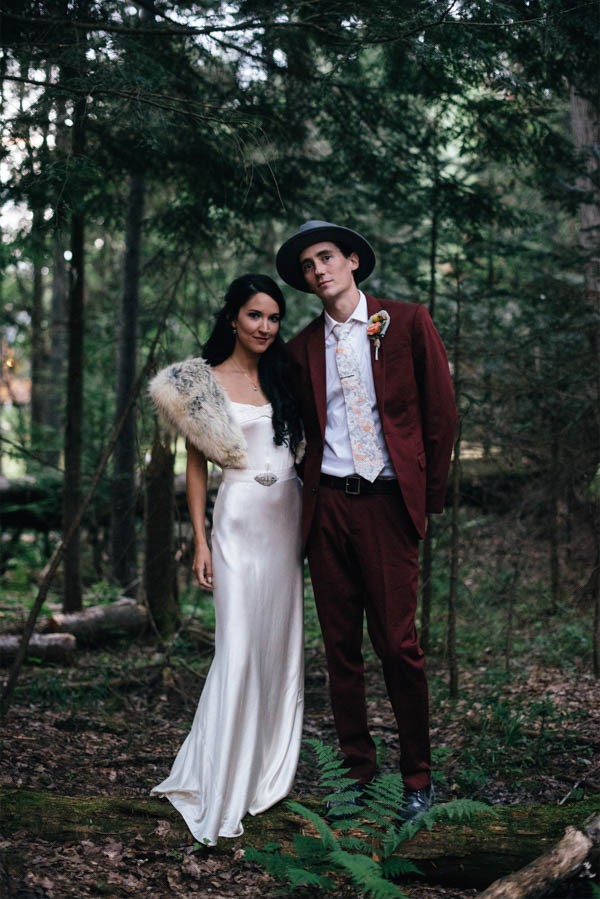 A little bit of whimsy, a lot of romance, and a stunning forest backdrop came together to complete Megan and Owen's dream lake house wedding. Every detail throughout their day was dripping with personality, from the chandelier strung from trees above the ceremony to Megan's vintage bridal gowns to Owen's unique and colorful groom style. Andrew Franciosa Studio beautifully captured the woodland wedding, and the resulting images are filled with joy and inspiration!
The Couple:
Megan and Owen
The Wedding:
Private Residence, Antler Lake, New York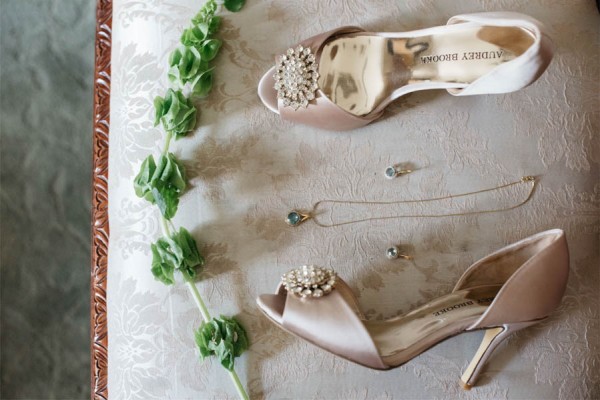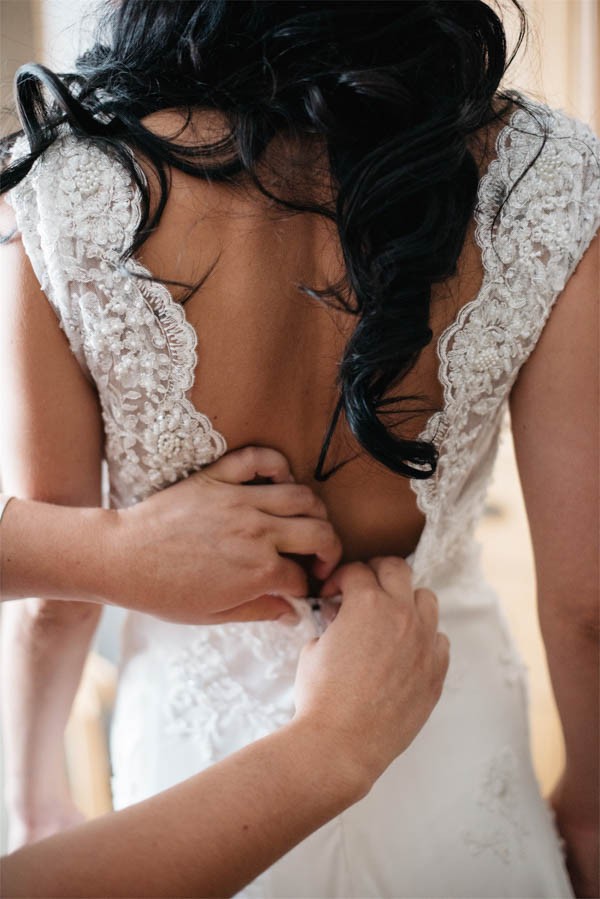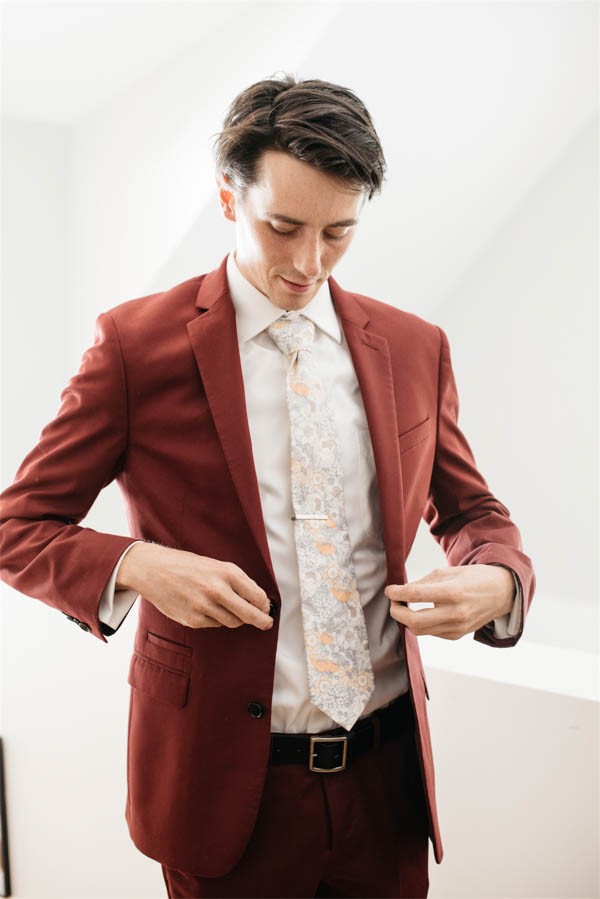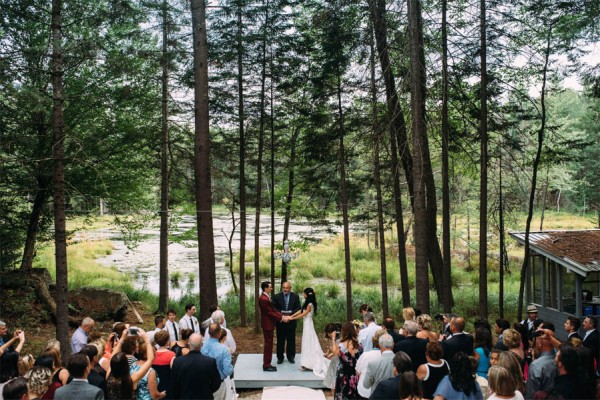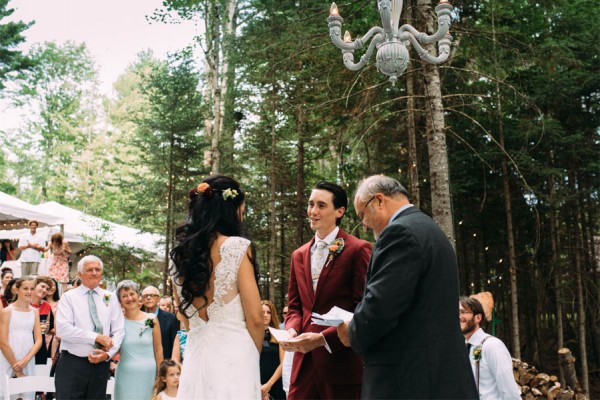 Nothing is impossible. Want a chandelier suspended from the trees? Why not! Make your visions come to life. Share yourselves with everyone around you. There are no rights or wrongs just what makes you happy.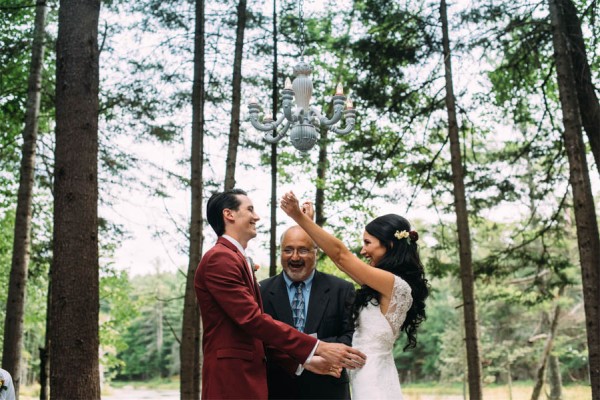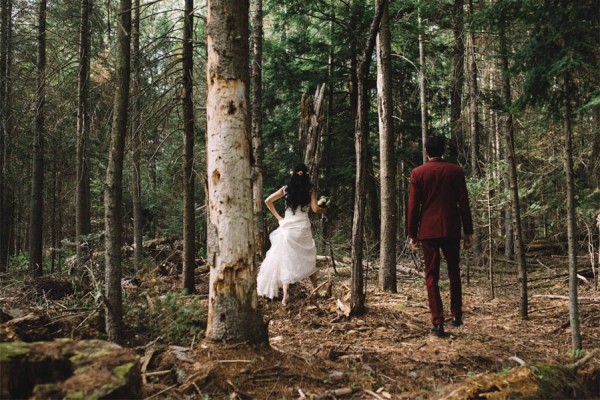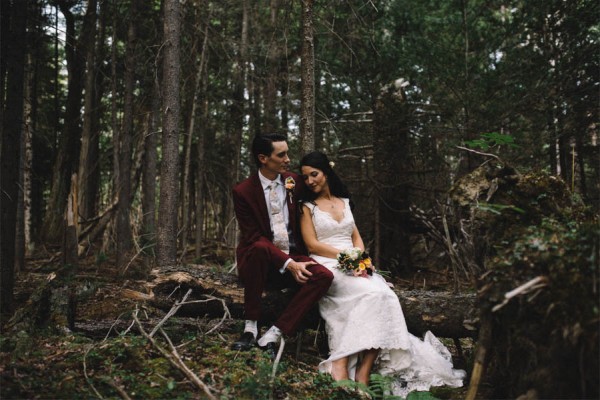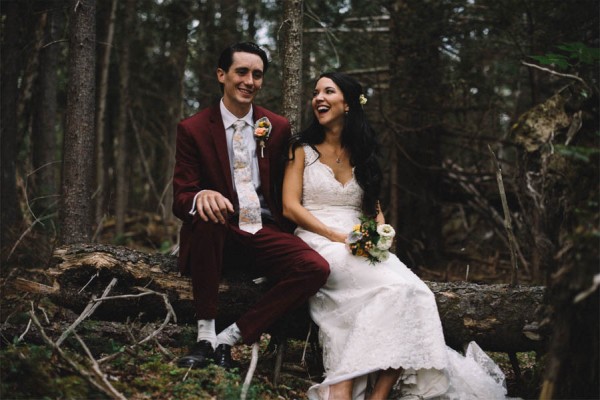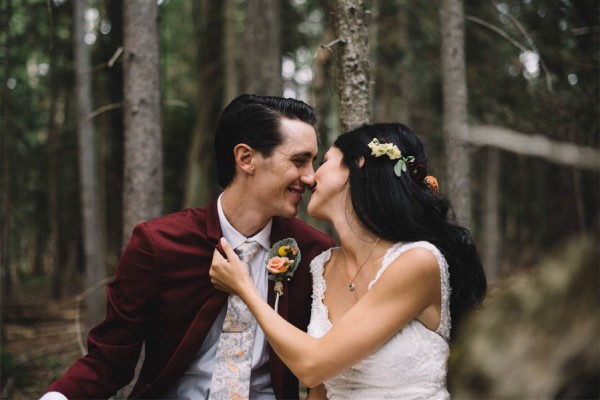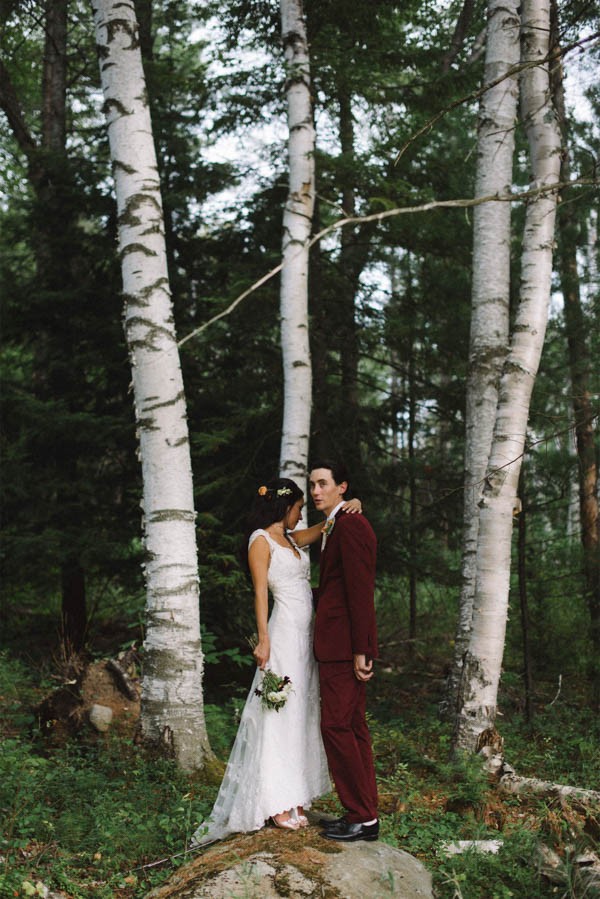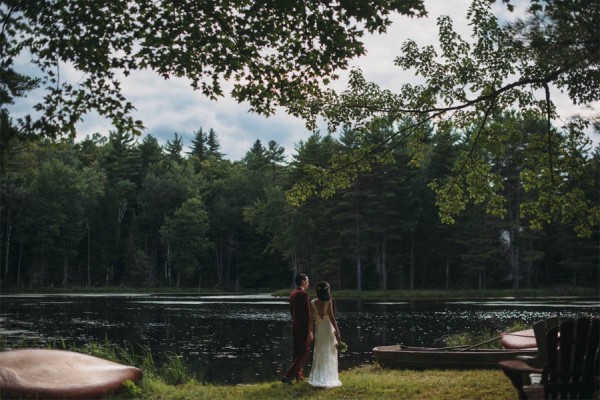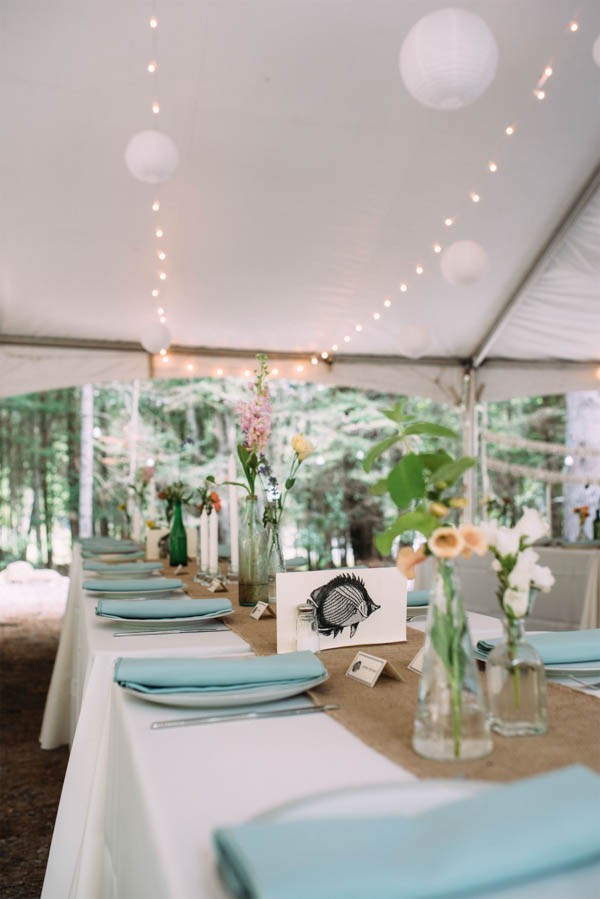 We wanted it to just be a fun party. We did not want the big glamorous wedding, We wanted it to be personal, and since we did almost everything our selves every little touch was of us. I love chandeliers, vintage china and wild flowers, so mixing the vintage prohibition era with a softer color pallet added a rustic secret garden feel.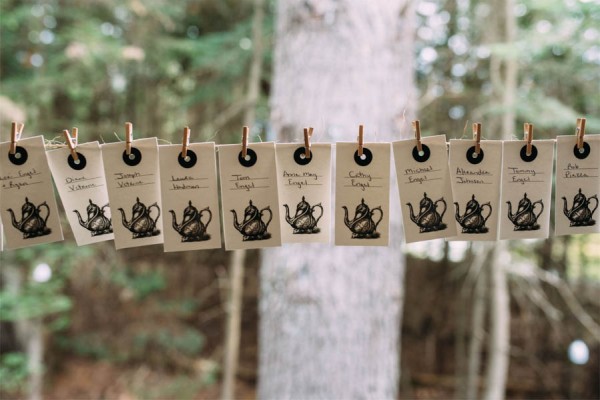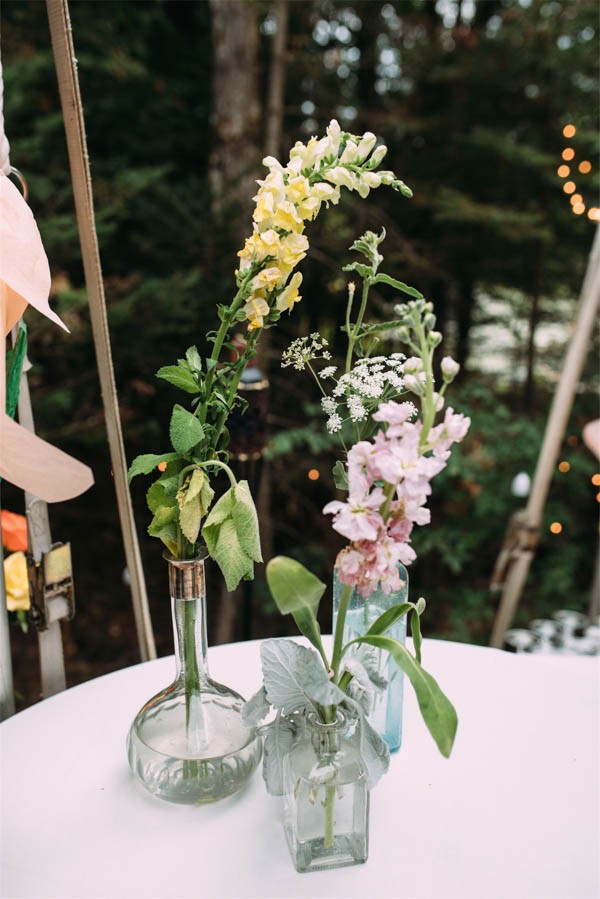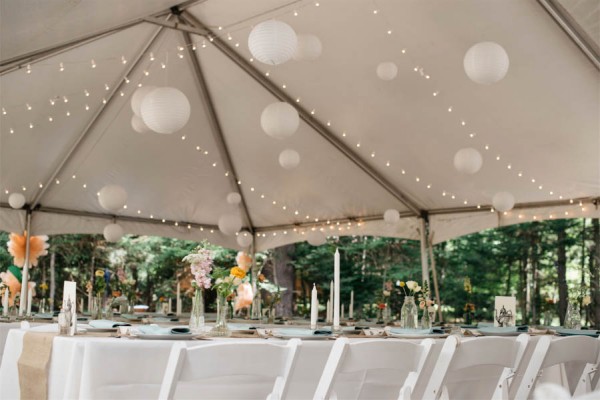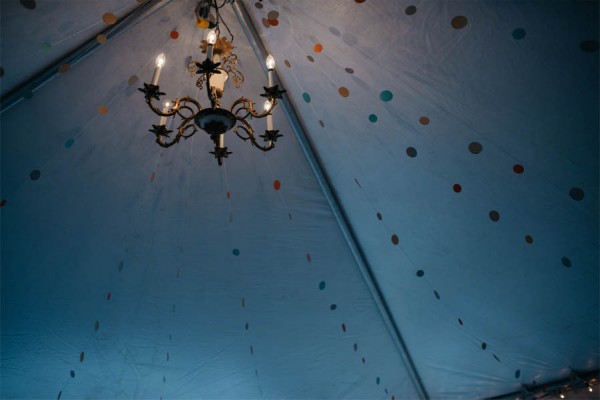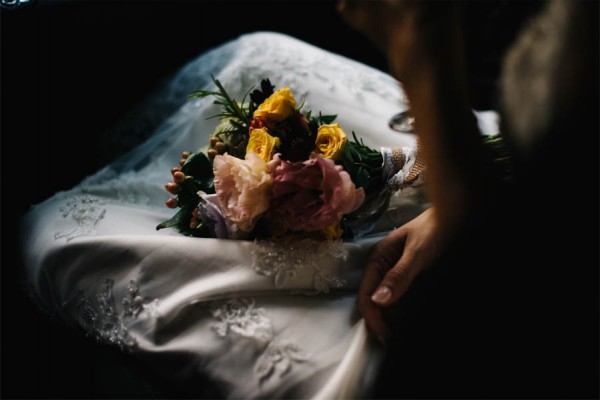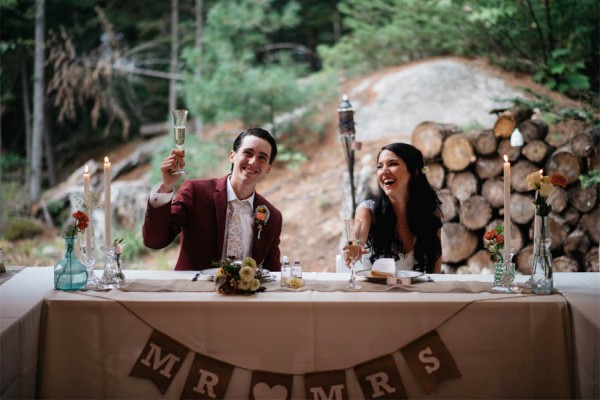 The first dance was perfect, we danced to Walter Martin and Karen O's duet "Sing to Me," a song that is a conversation between two people in love and perfectly sums up our dynamic. It was like no one else was around, just us whispering jokes back and forth and stealing kisses at every opportunity.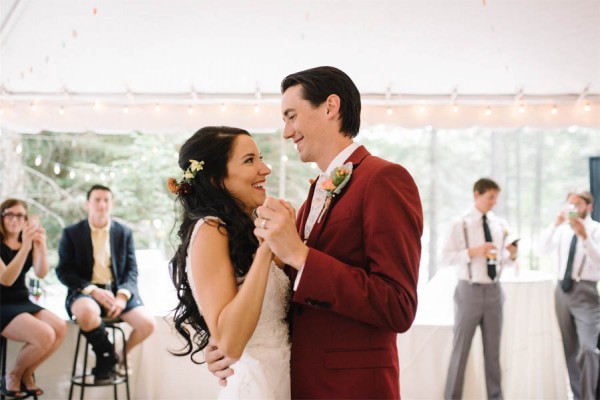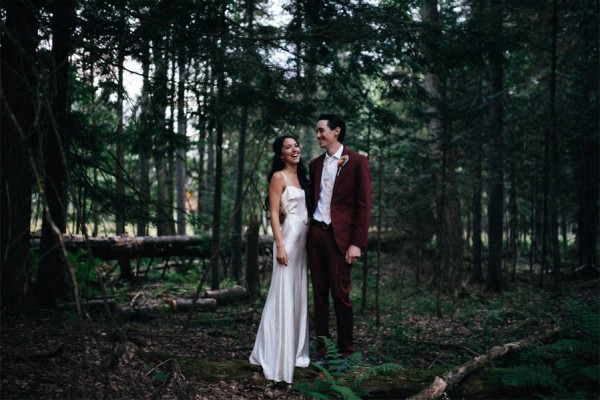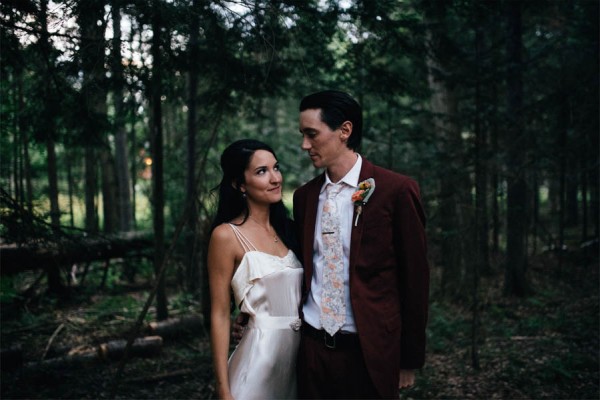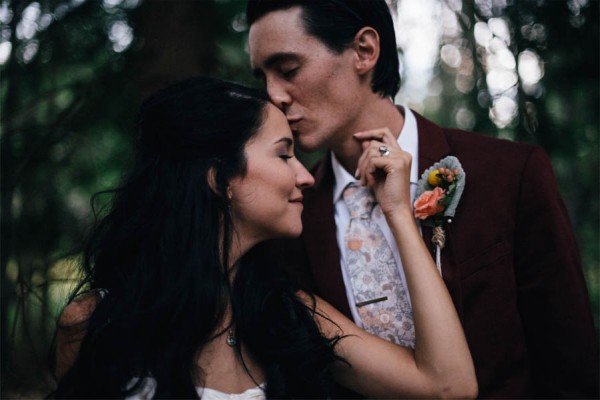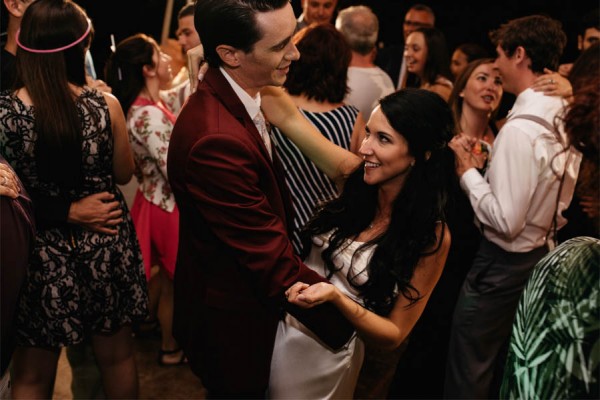 Congrats to Megan and Owen on their lake house wedding in New York! For more from Andrew Franciosa Studio, check out Rachel and Adam's intimate industrial wedding at the Lucas Confectionery.