Inspired by the groom's last name, which translated means "House of Wood", Lydia and Andrew designed a woodland themed wedding at the Benmarl Winery in New York. The couple and their guests spent the day in a setting that was naturally gorgeous and perfectly glamorous. From the floral arrangements of moss, ferns and wildflowers, to the ethereal fashion and the festive dancing, Richard Israel captured the day with timeless elegance.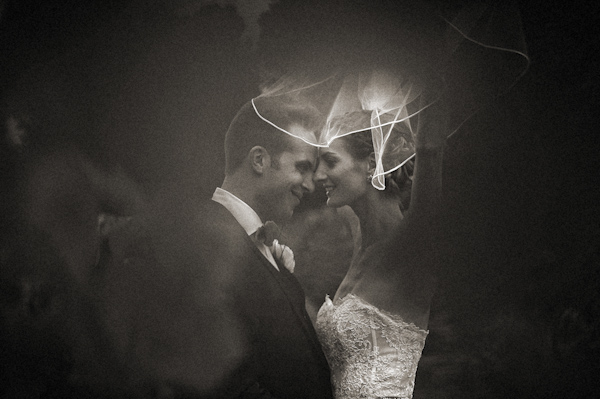 The Couple: Lydia and Andrew
The Wedding: 9.7.13 – Benmarl Winery, Marlboro, New York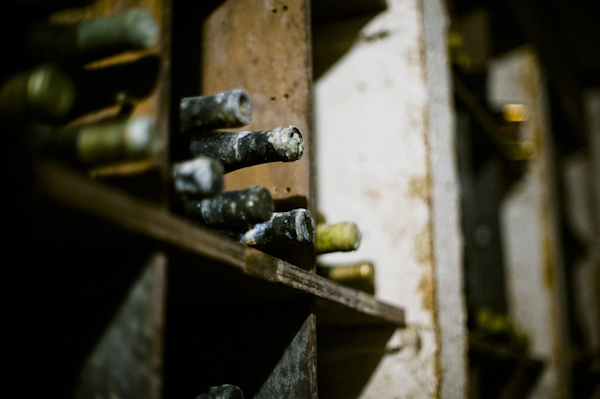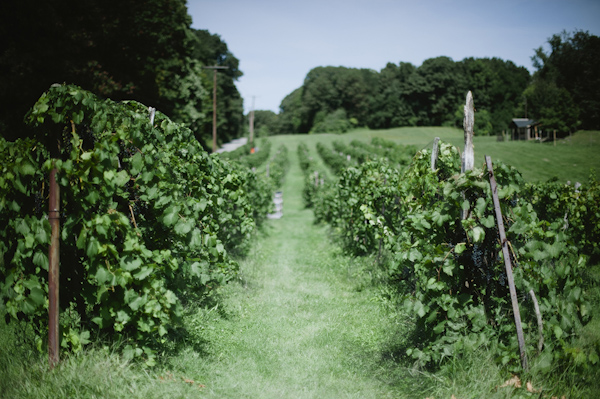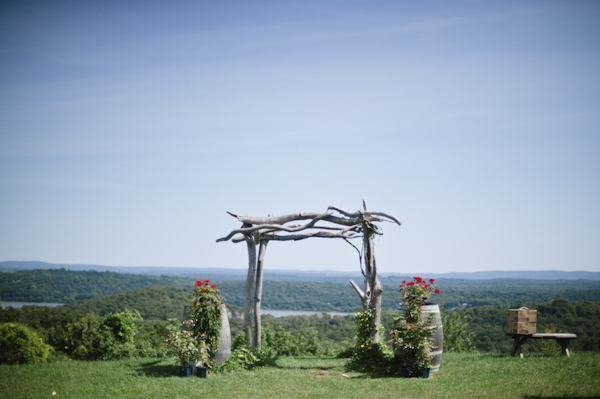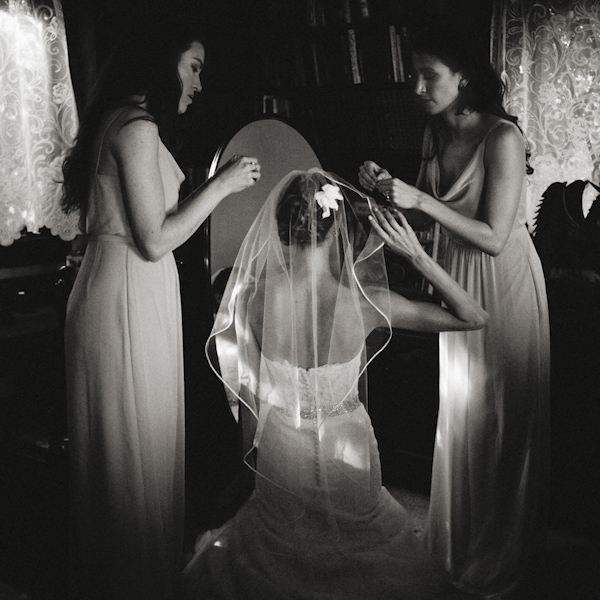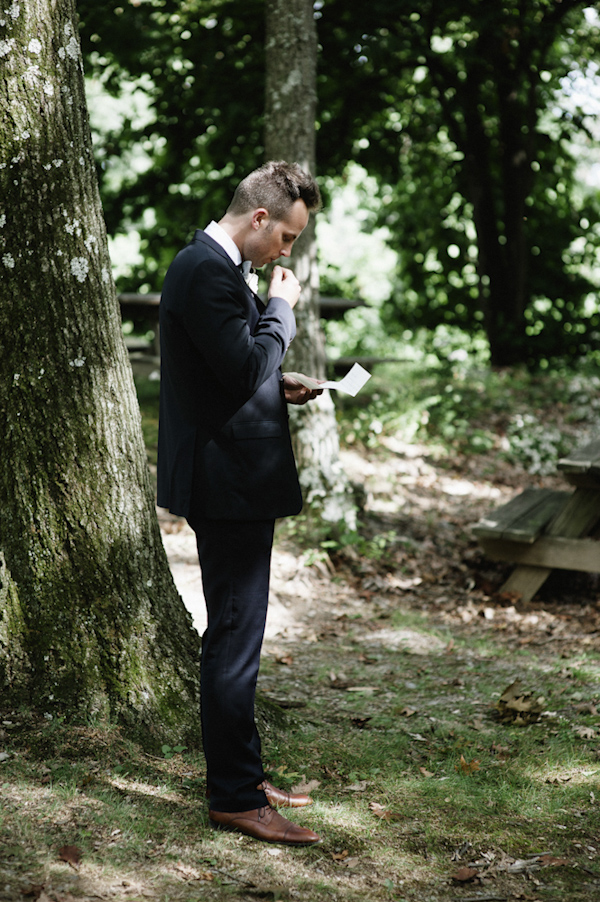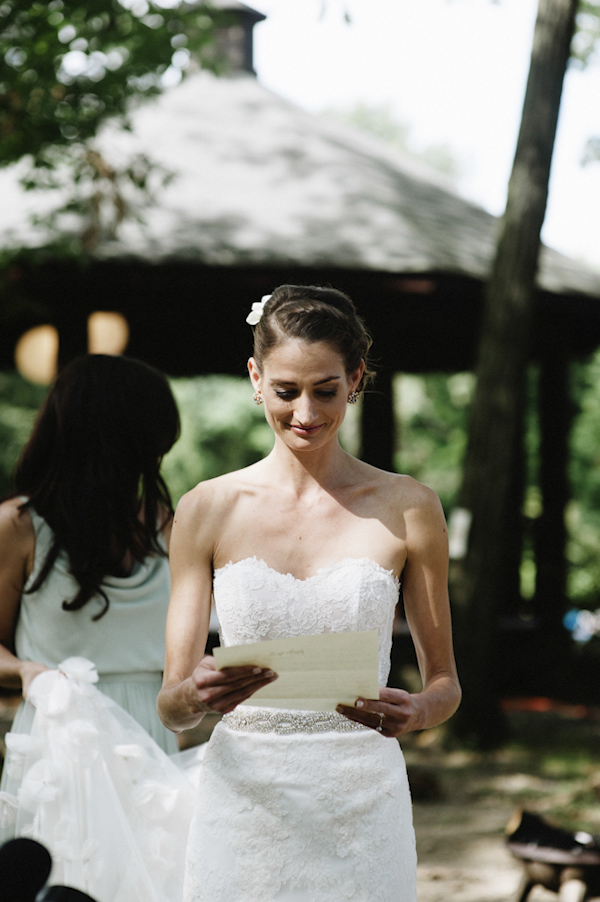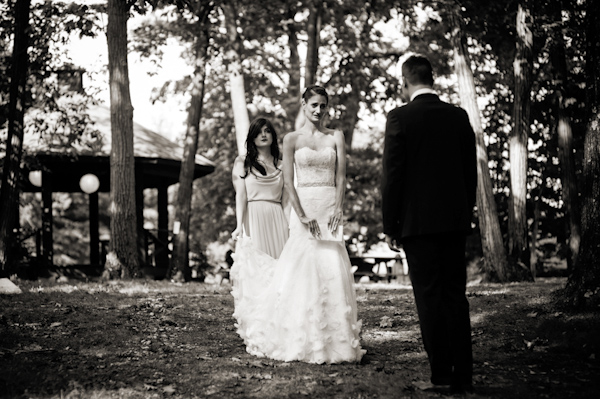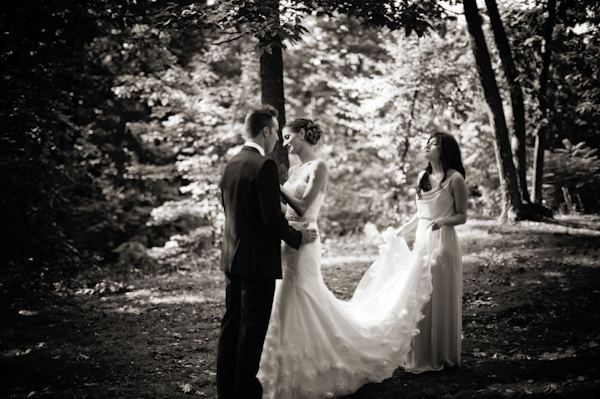 The Design: The venue dictated a lot of our decor choices. Andrew's college buddy, Matt Spacarelli was instrumental in providing the perfect setting for the day. Benmarl Winery had tons of character and decor naturally in place, so the goal for flowers was to enhance and not to overpower the scenery. Our inspiration for a "theme" came in looking up the origin of Andrew's last name, Holzheimer. The German to English translantion means "House of Wood". That concept alone inspired a woodlands theme – from tree table names to moss covered tablescapes, to a homemade wooden cupcake stand (courtesy of Andrew's Father). My dress had a whimsical theme as well, the bottom looked like cascading leaves or flowers, and the bridesmaids simple, but elegant long dresses made them look like wood nymphs. Our florist, Nicole of Seed to Fruit completely got our vision, adding curly willow and twigs to the bouquets keeping with the rustic wooden theme. A perfect juxtaposition of masculine and feminine.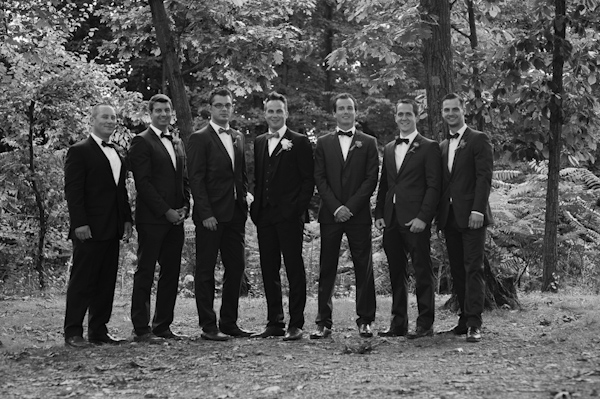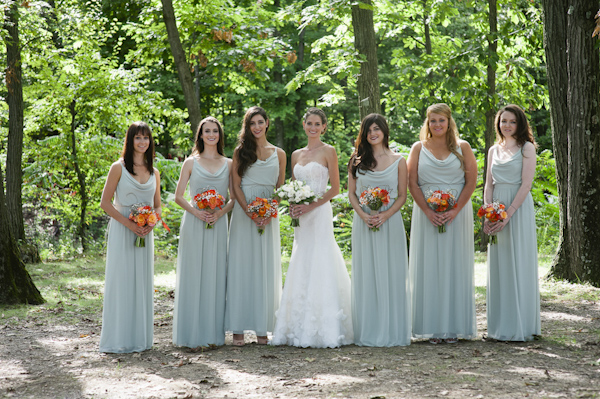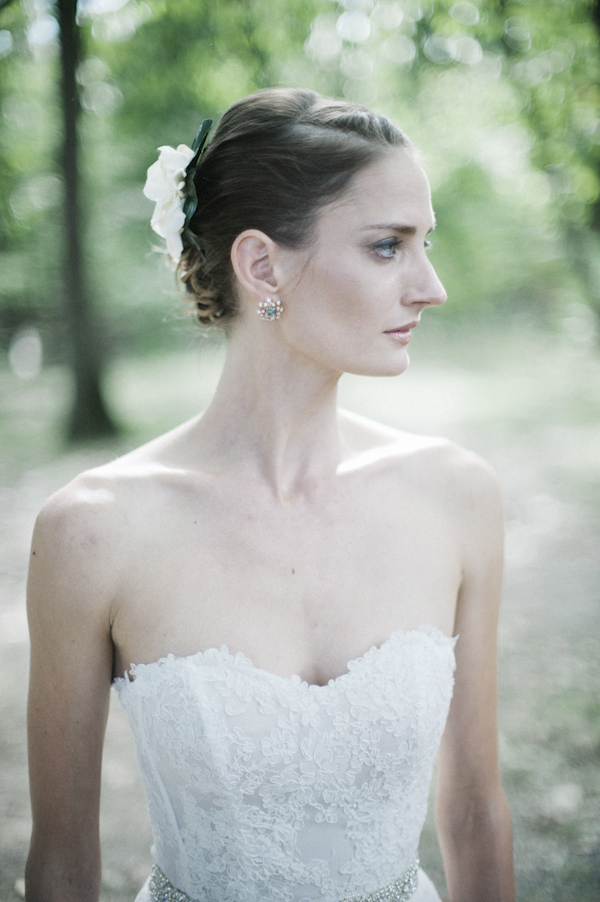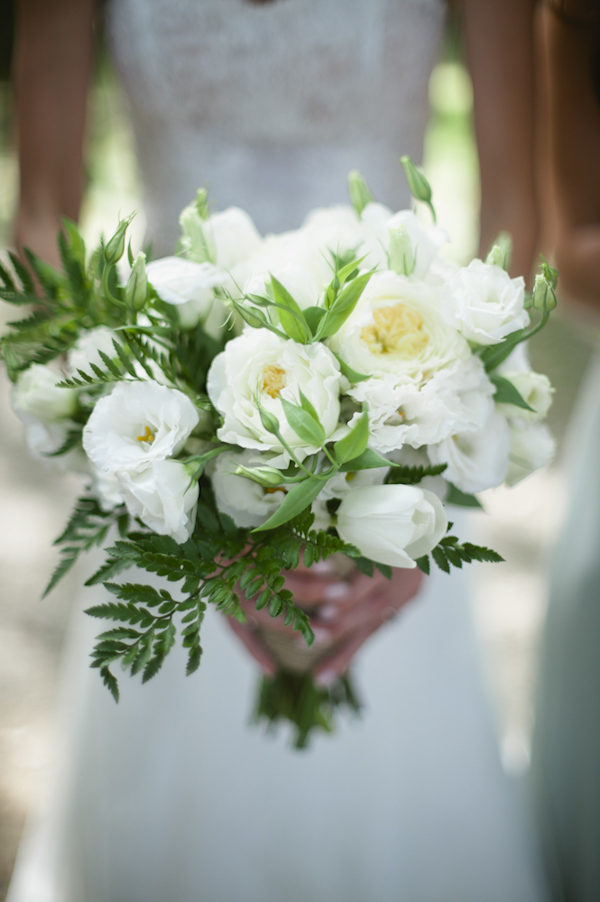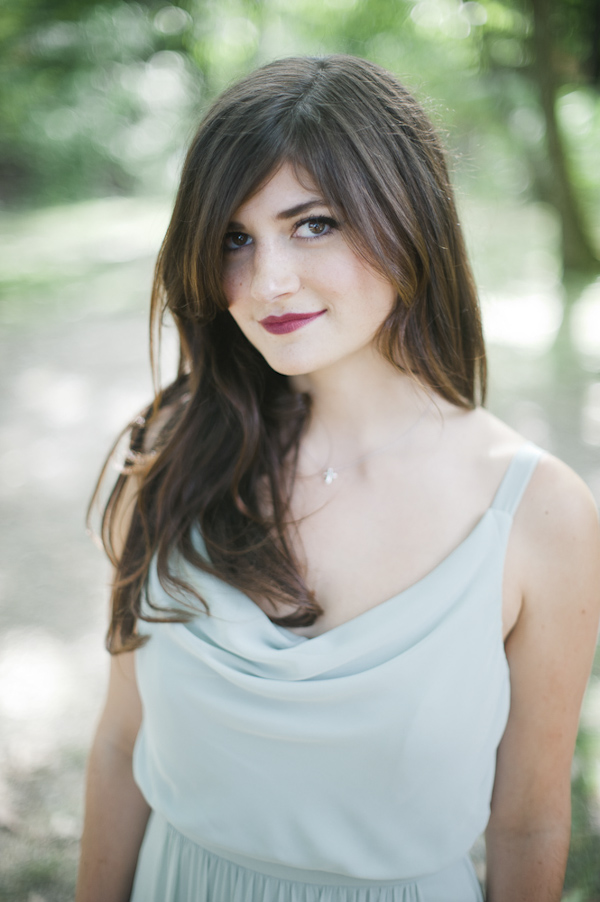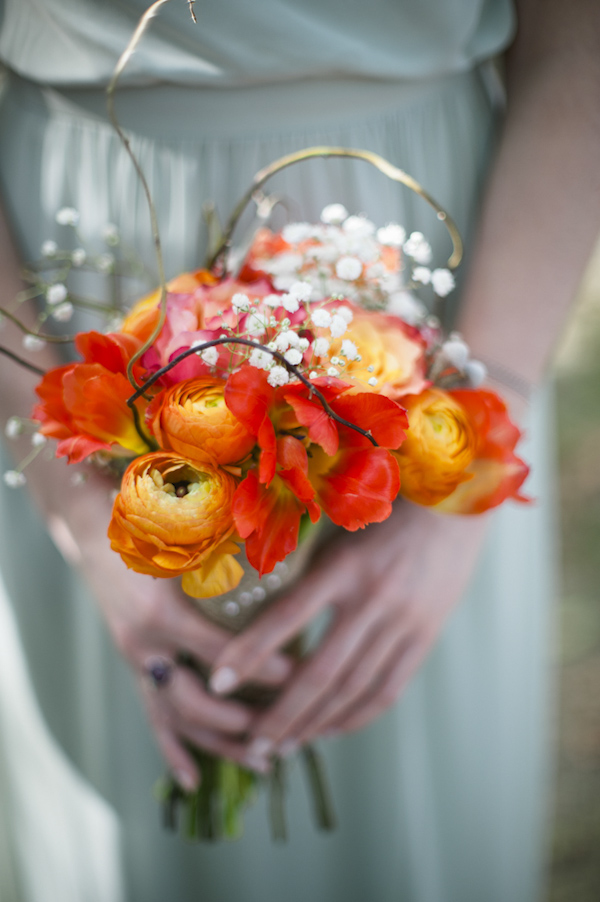 The Goals: One of our main goals was keeping it under our budget. We were well aware of the money trap that can be "wedding planning" so prioritizing was key. Mainly we wanted beautiful scenery, fun music and a heartfelt ceremony. And of course friends and family there too!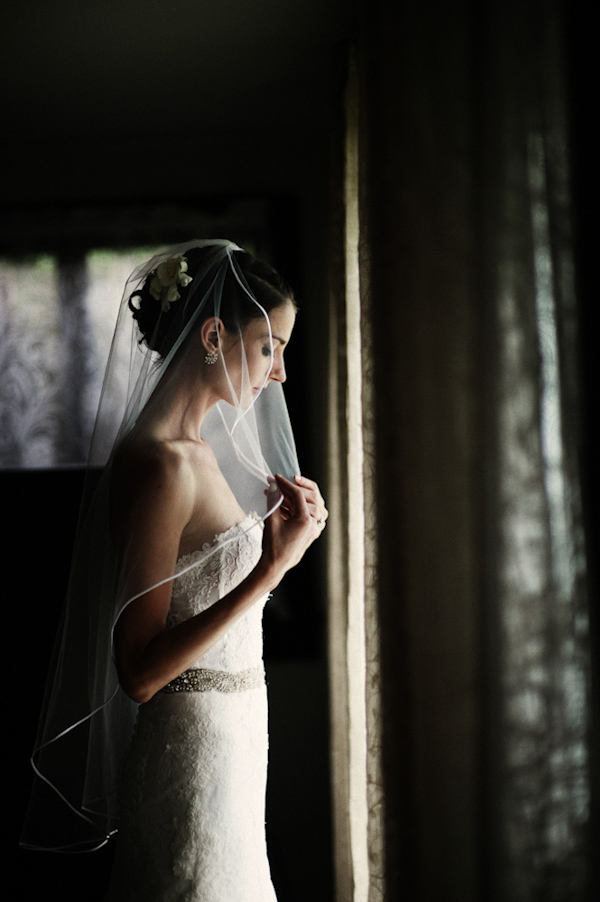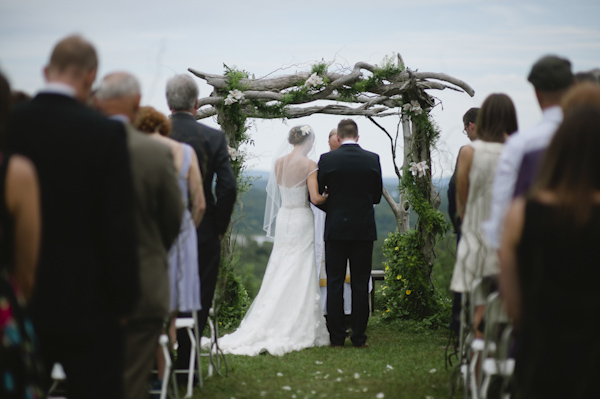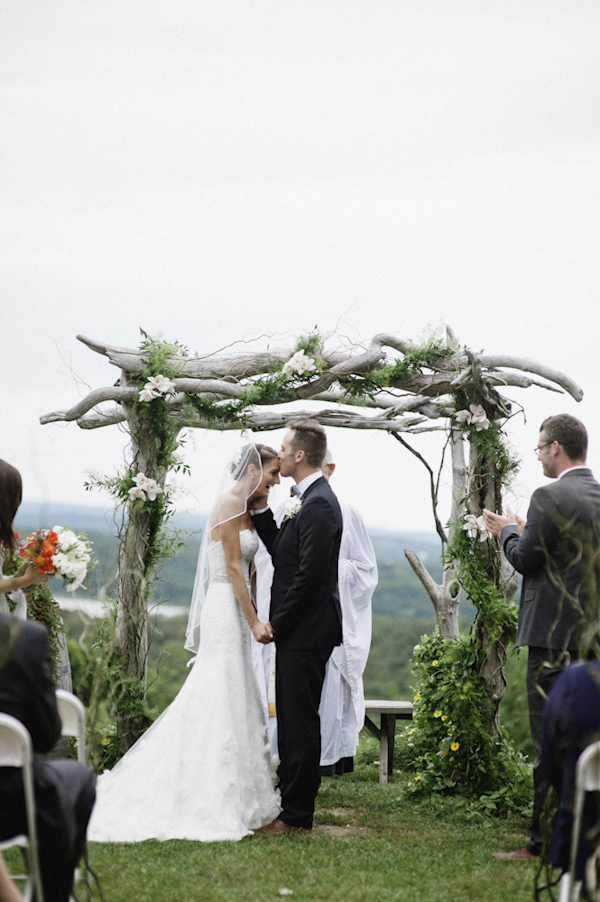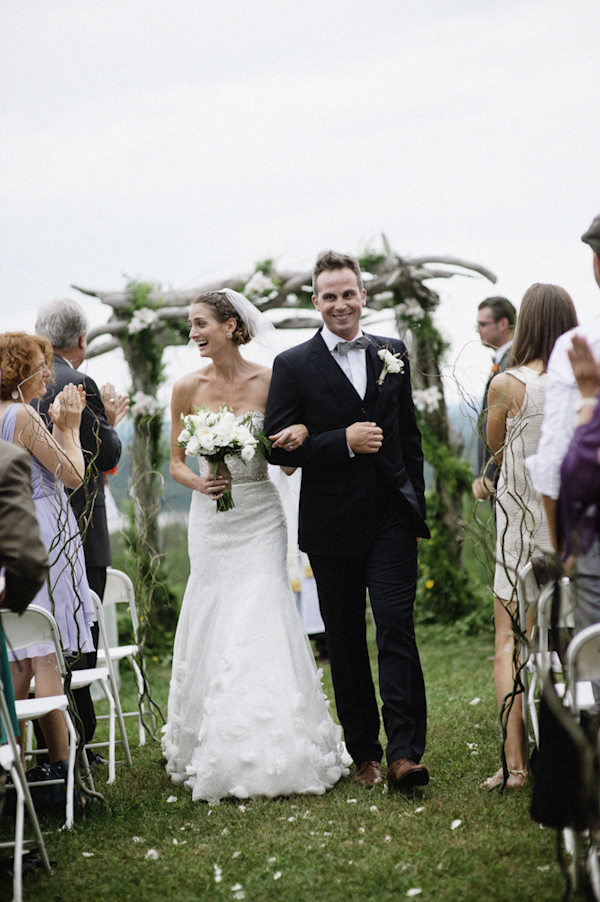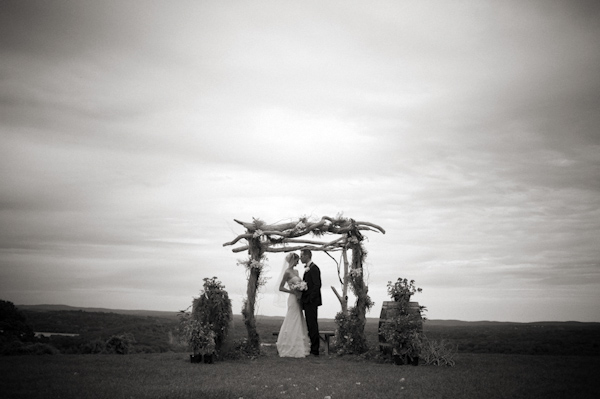 The Moments: Wow, how do you pick the favorite moments from a day that flew by so fast you felt like you were in a dizzy dream? Hmm…well I will tell what came as a complete surprise. Andrew and I had debated on taking photos before or during cocktail hour as most couples do. We eventually decided on beforehand, but I was afraid of taking that special moment away of the first look during the walk down the aisle. On the day however, I have never been so glad of a decision in my life. I was a ball of nerves, and no matter how calm you are, this is the biggest day of you life, so there is bound to be some anxiety. Andrew and I had written each other letters which Richard, our photographer held on to and we read before the first look. As tears filled my eyes, and Andrew turned around, we spent a moment together. There, all the anxiety fled from my body, and I knew that we could get through this day together. Andrew agreed that had we not done the first look beforehand, he might have fainted when I walked down the aisle! Just a heads up for couples as you are deciding.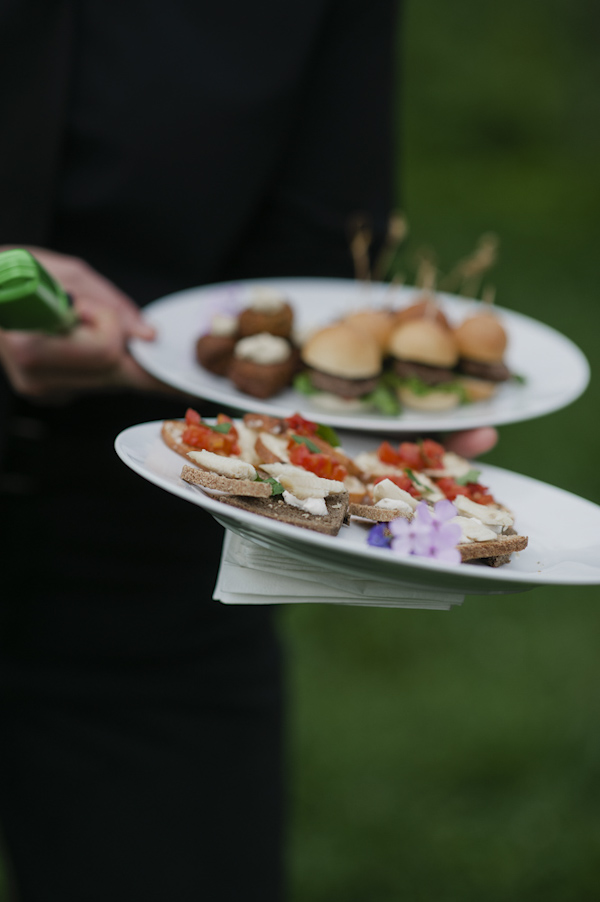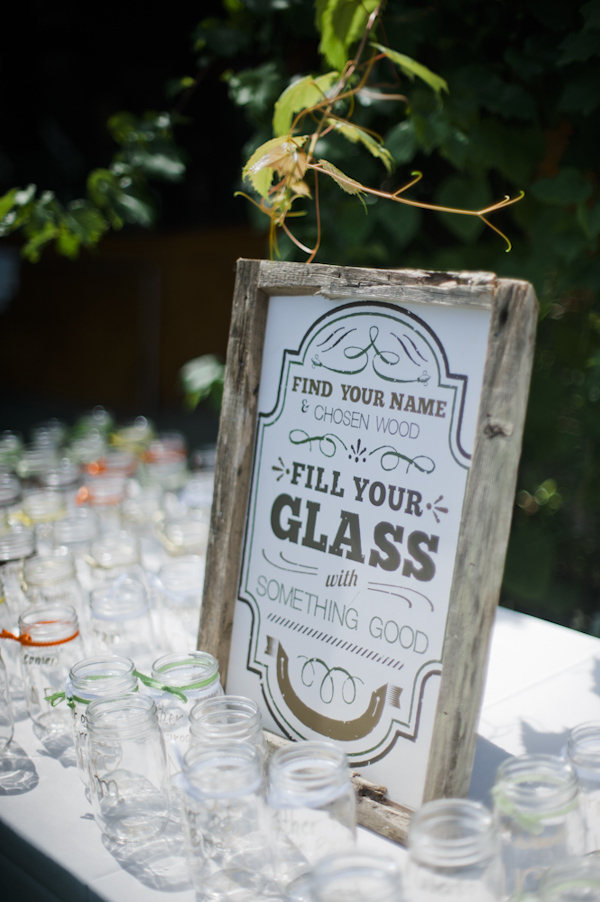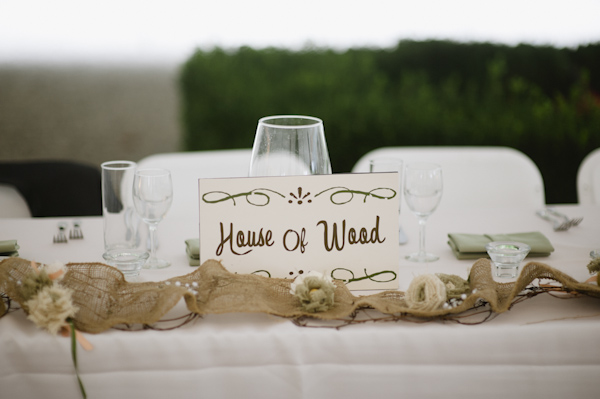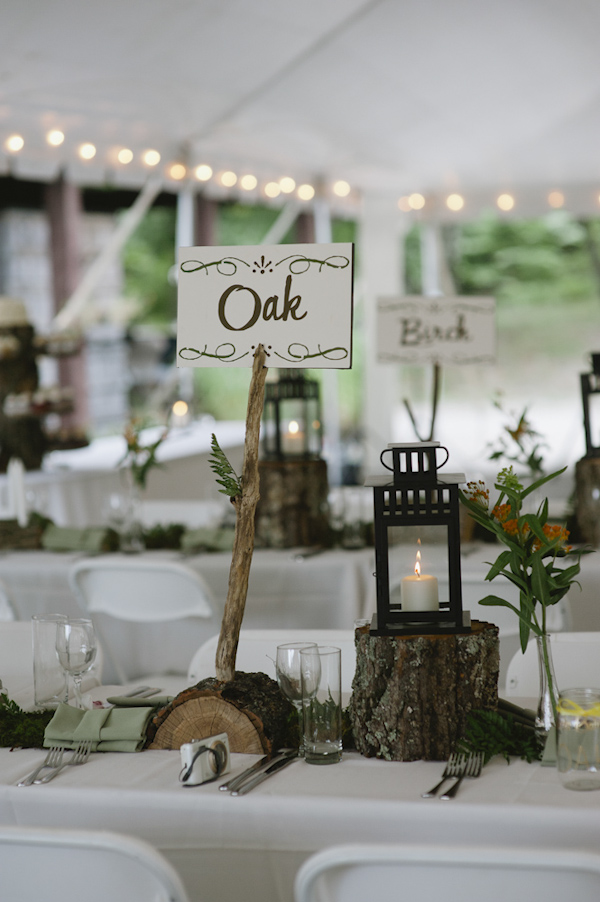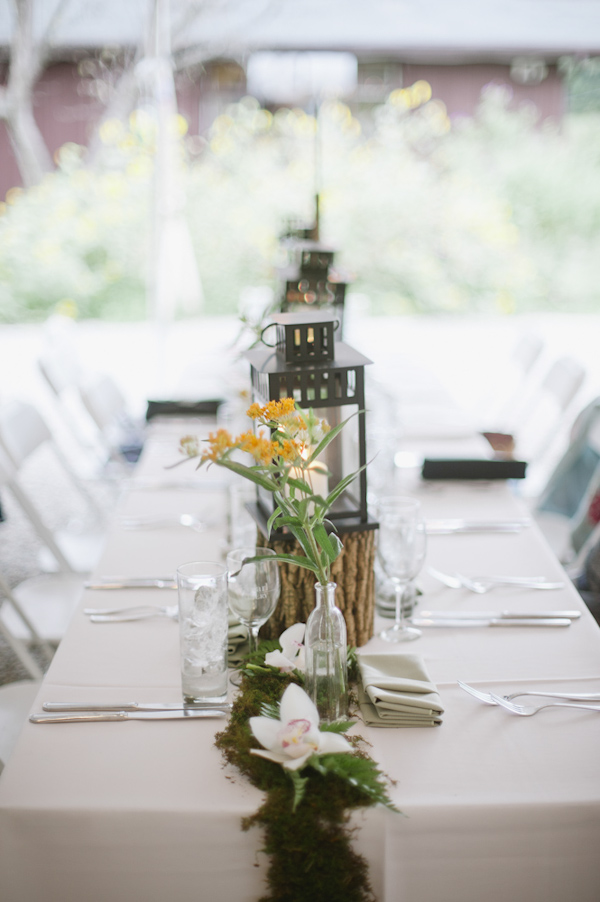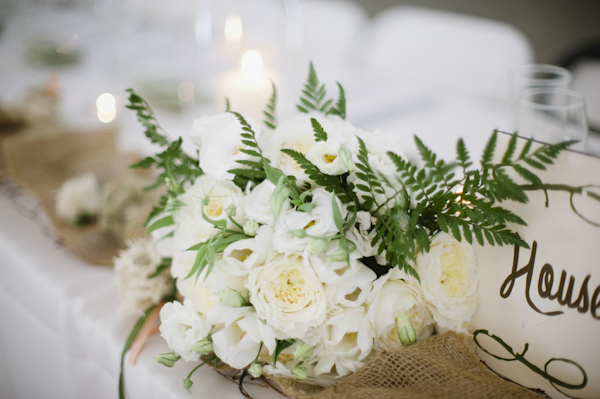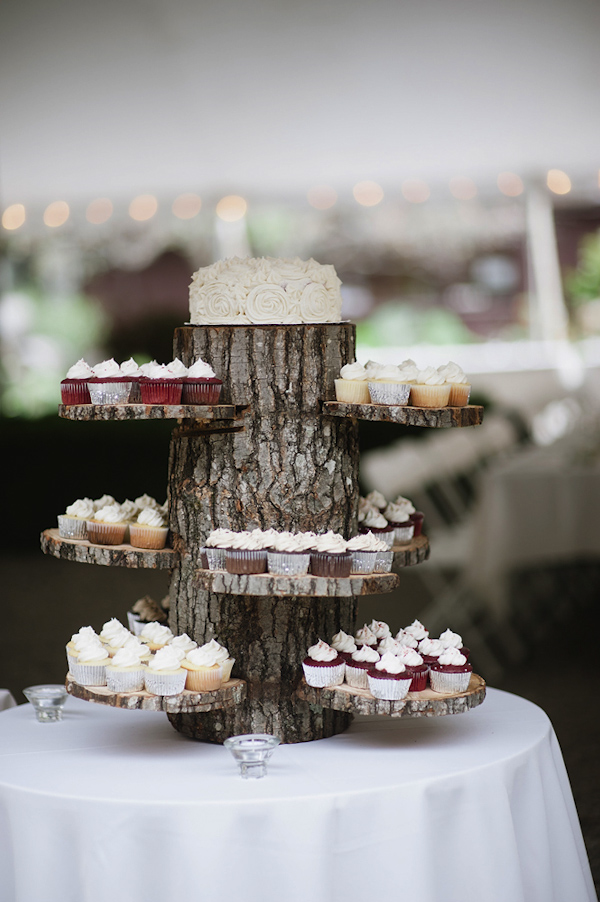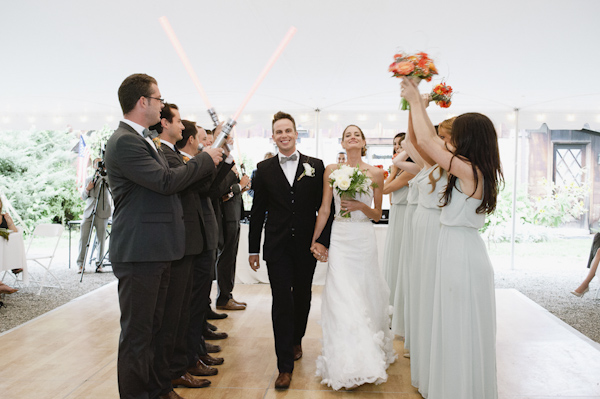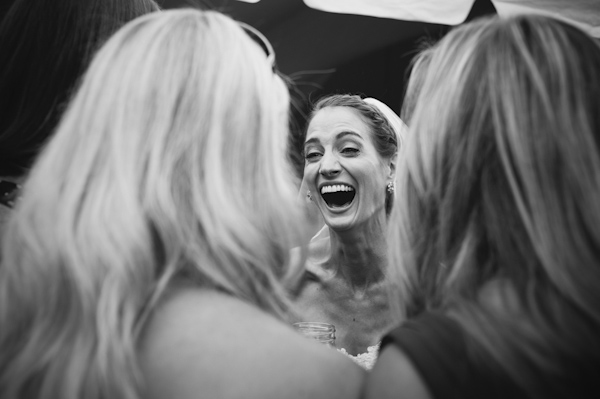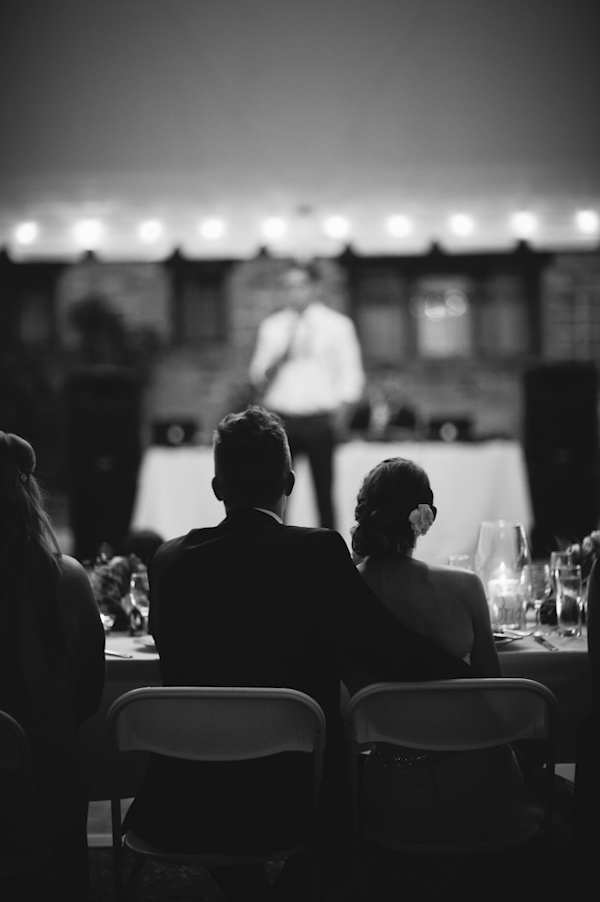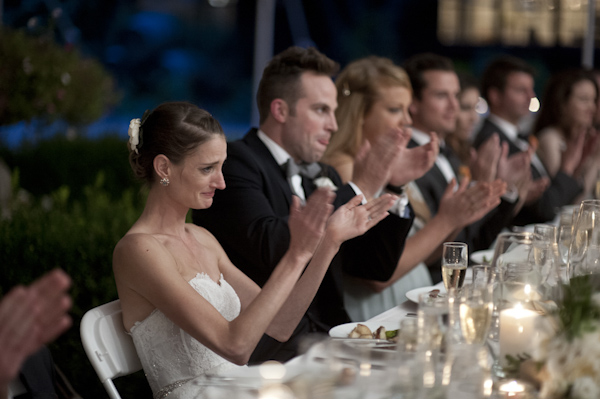 The Photographer: Well, since photography is Andrew's profession, we were looking for someone who understood the artistic side of things, and who caught candidly the real, raw emotion of the day. Andrew and I met Richard in the summer while he was shooting a friend's wedding. They struck up a great rapport and Richard agreed to document our crazy day. We loved Richard's ease and style (and fabulous accent!) He was unobtrusive, constantly aware and such a pleasure to be around. We could not recommend anyone more highly, he is a consummate professional…other than my husband (wink wink!)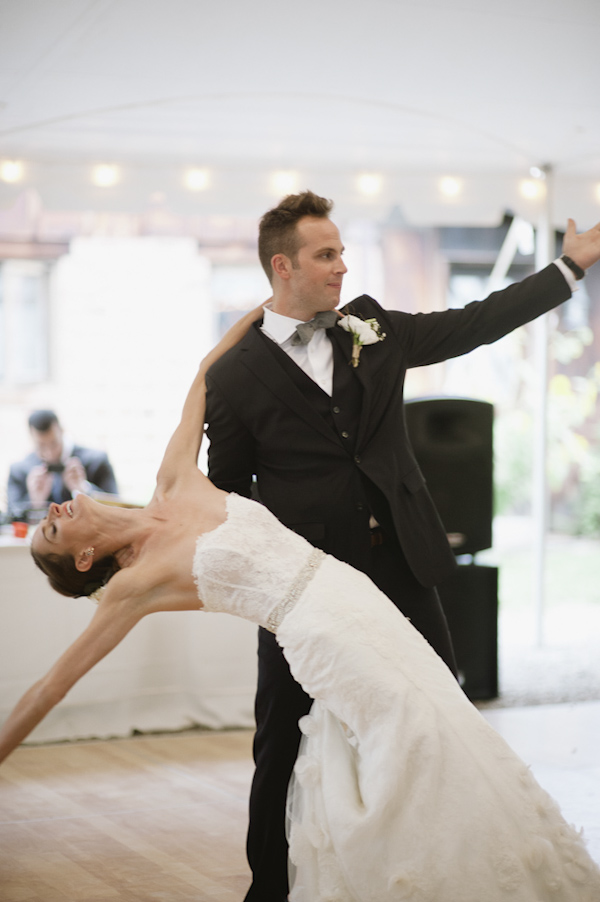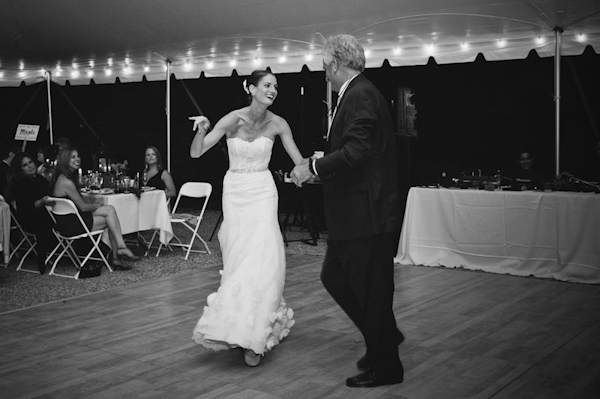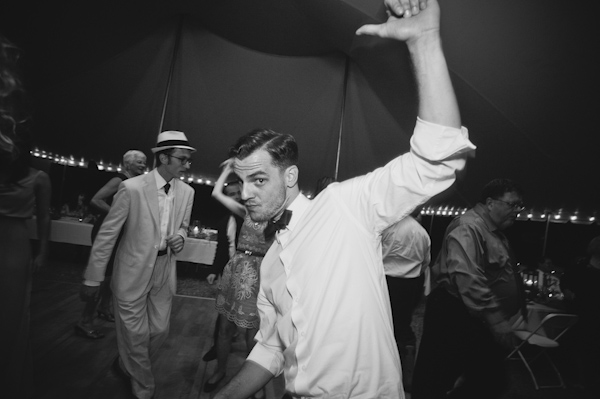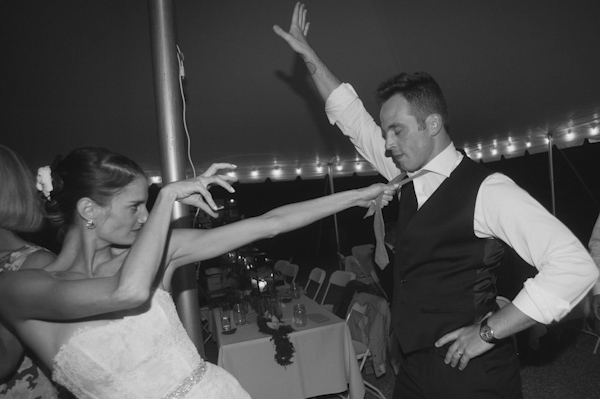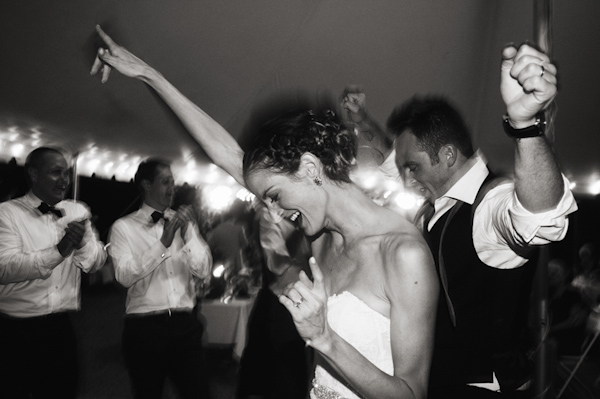 The Advice: The best advice we can give is to not get overwhelmed with the planning. No one expects you to quit your day job so you can handmake favors and craft origami invitations for people. Many magazines and bridal websites have the tendency to make you feel guilty for not going crazy with every detail…DON'T LET IT STRESS YOU OUT. Sit down with your fiance and think about what would make you happy on your day; dream, but prioritize. Weddings are no different than life – sometimes you can't have it all. Do DIY where you can (we did save the dates, invitations, centerpieces, personalized mason jars) but do it for the pride of making your own stuff and the benefit of potentially saving money. Also, try to stick within the budget, because surprises can come out of nowhere, and the people that you thought weren't coming, just might show up!
Absolutely beautiful! Thank you Lydia and Andrew for sharing your woodland wedding at Benmarl Winery with us!
The Wedding Team:
Photographer: Richard Israel
Event Planner: Tricia Wancko at Bridgecreek Catering
Day of Coordinator: By Amanda Event Studio
Ceremony & Reception Venue: Benmarl Winery
Videographer/Film Maker: Jackson Bosworth, Jon Roche, Holtz Photography
Officiant: Peter Pierson
Invitation Designer: Andrew Holtz
Catering: Bridgecreek Catering, coordinated by Tricia Wancko
Florist: Nicole Mora of Seed to Fruit
Cupcakes: Meg Bannerman of The Black Sheep Bakes
Wedding Dress: Emanuele Savorani of Galleria della Sposa, Montreal, QC
Bridal Accessories: Family heirlooms, donated by Sally Murphy
Bridesmaids' Apparel & Accessories: After Six in Celadon
Groom and Groomsmen's Apparel & Accessories: Suit – Zara, Bowtie – J.Crew
Hair: Giannetta Salon and Spa
Make-up: Lauren Holzheimer
DJ: Anthony Luberto
Live Music: Ron Haney on guitar
Transportation: Carol Transportation
Dance Instruction: Lydia Haug
Favors: Lydia Haug
Rentals: Bridgecreek Catering
Rings: designed by Brian McClean at Simon's Jewelers