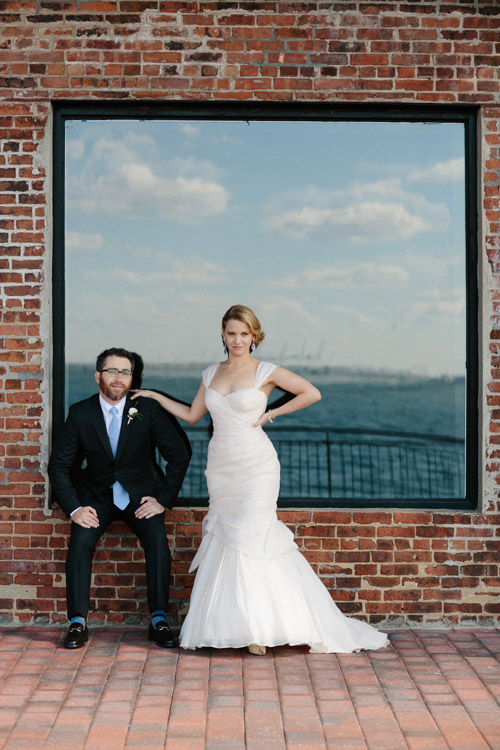 The Couple: Nora and Dave
The Wedding: 10.21.12 – The Liberty Warehouse, Brooklyn, New York, NY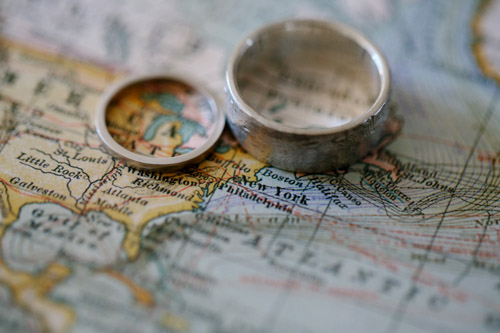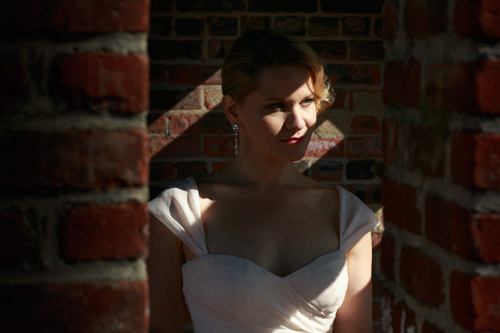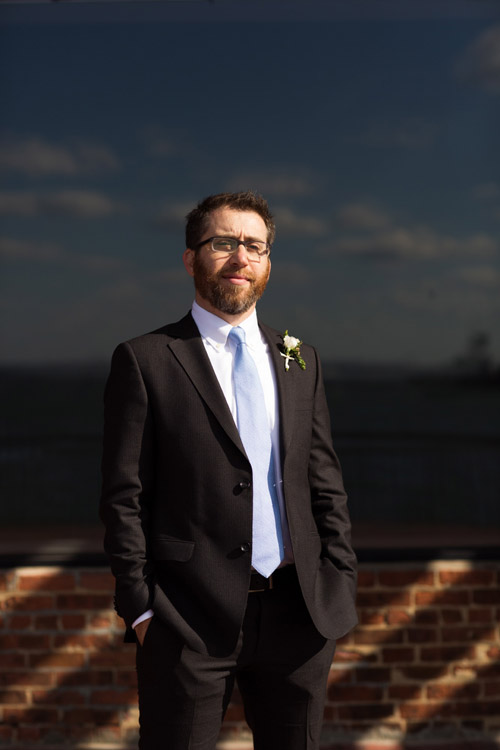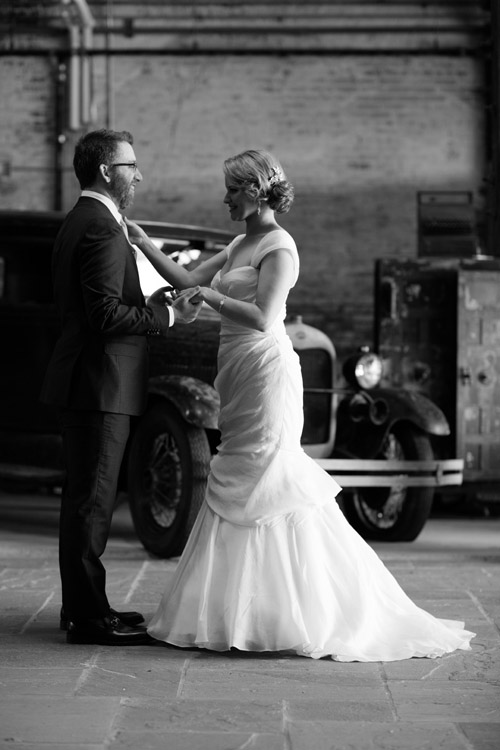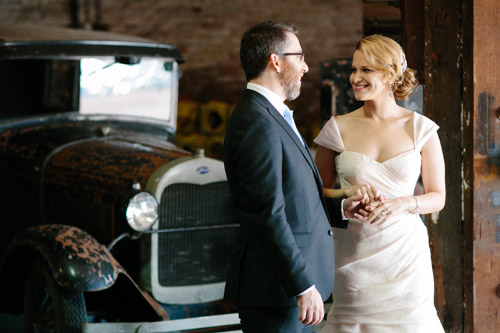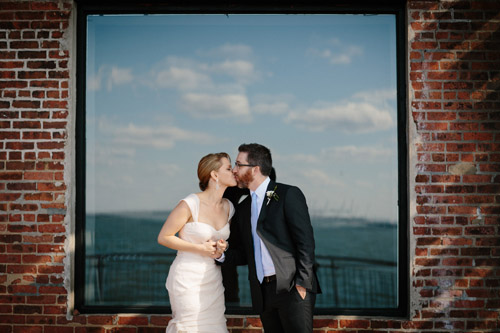 What three adjectives best describe your wedding? Intimate, fun, warm
What was your wedding color palette? Fern green, ivory, copper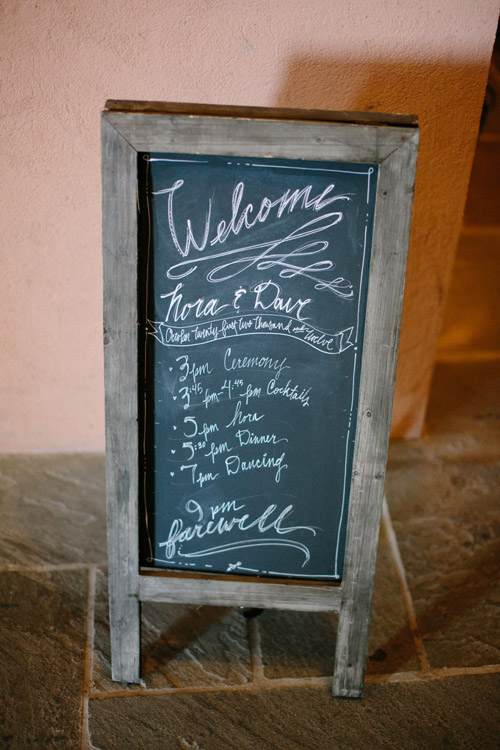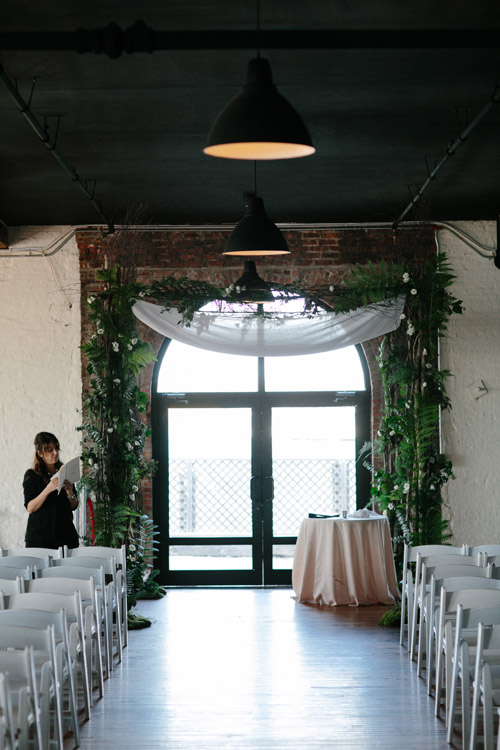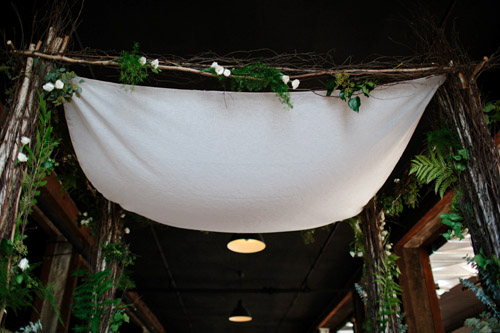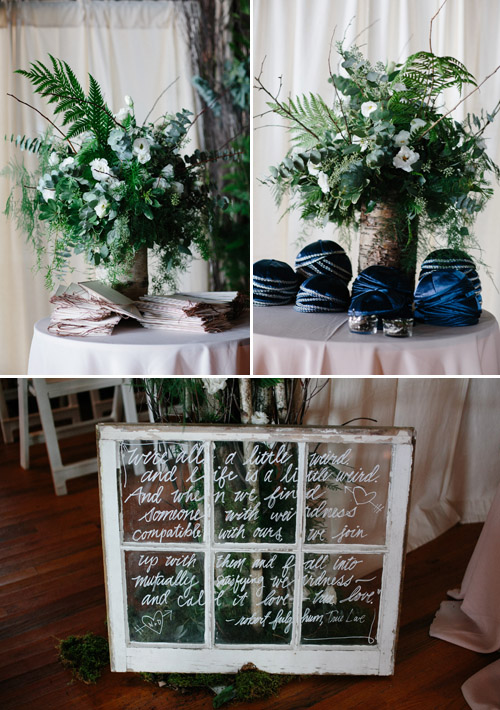 What inspired your personal wedding style, and how did you incorporate your style and personalities into your big day? Think "Downton Abbey" meets Brooklyn. We chose a country-chic deco style set against the backdrop of the industrial landscape of the Brooklyn Red Hook neighborhood with touches of a romantic, elegant woodland forest.
Looking back, what are the moments, decisions or memories that you love the most about your wedding? Our ceremony is at the top of the list. I was so happy we spent the time to write our own vows. We also had our family and friends surround us outside the chuppah and read blessings and poems. It was a different take on the traditional, Jewish set of seven blessings and felt amazing to receive readings and prayers from our community.
Our dance party gets second place. We loved rocking out and letting loose after a wonderful and emotional day.
Another great moment is when the Mazinka, a traditional Jewish dance for parents who have married off their last child, (Dave is the third and last to be married in his family) turned into an amazing and wild series of dances by our guests for my in-laws and for us. Then my in-laws danced for us. It was unexpected and great.
The view of the Statue of Liberty reminded us of where our grandparents had first immigrated years before. It was subtle and in the background, but still beautiful.
We loved hosting our guests and our farewell brunch at The Regency Hotel where my parents had been married exactly 40 years earlier with a waiter that had actually served at my parents wedding! Then Chris Rock walked into our farewell brunch mistakenly. And it really made us feel like the wedding was off to an unexpectedly meaningful start when we realized that the Dalai Lama and his entourage were also staying at our hotel.
We also cannot believe our wedding was the weekend before Hurricane Sandy hit Red Hook. The Liberty Warehouse was damaged extensively just seven days later in the storm and the entire neighborhood was completely shut down for months afterwards. It has been rebuilt now, but we know we were so lucky.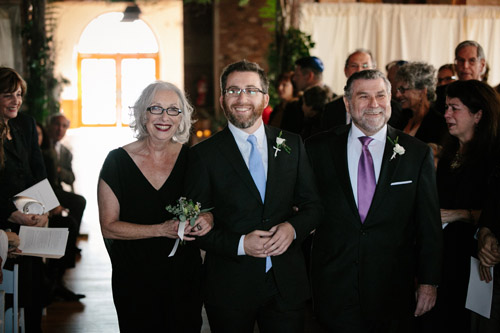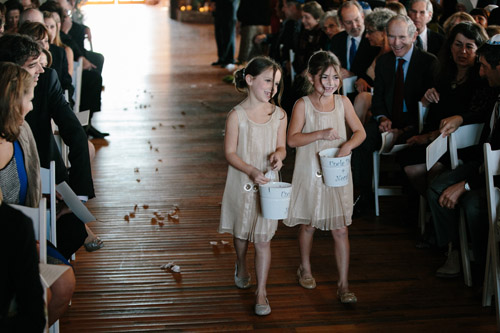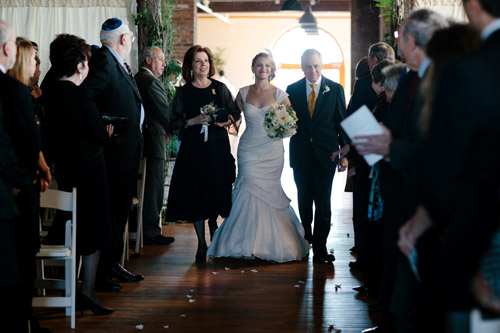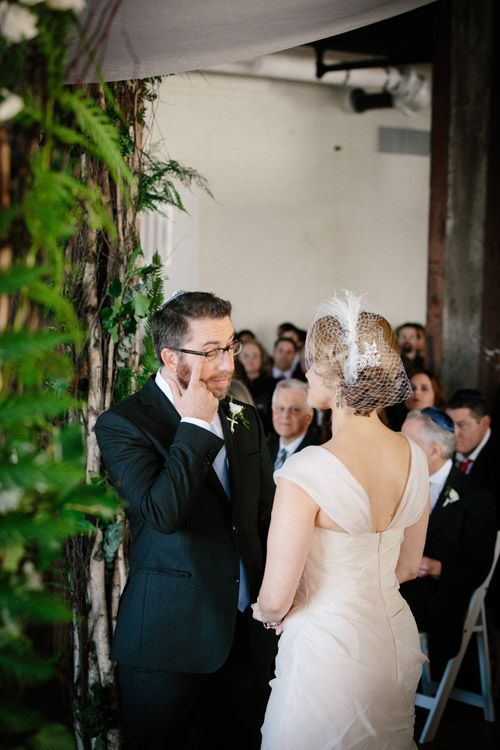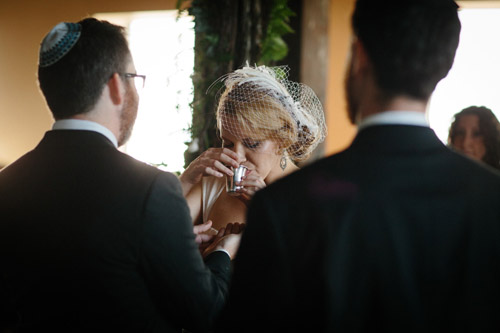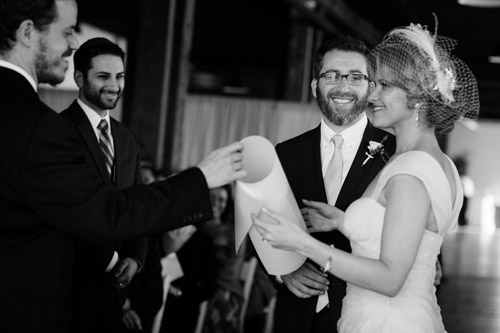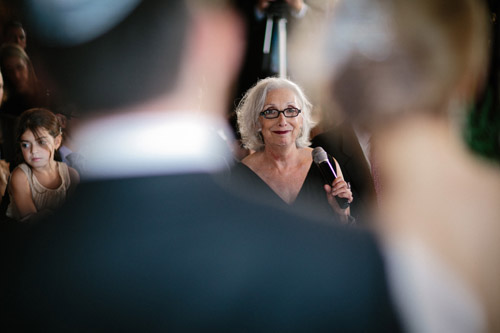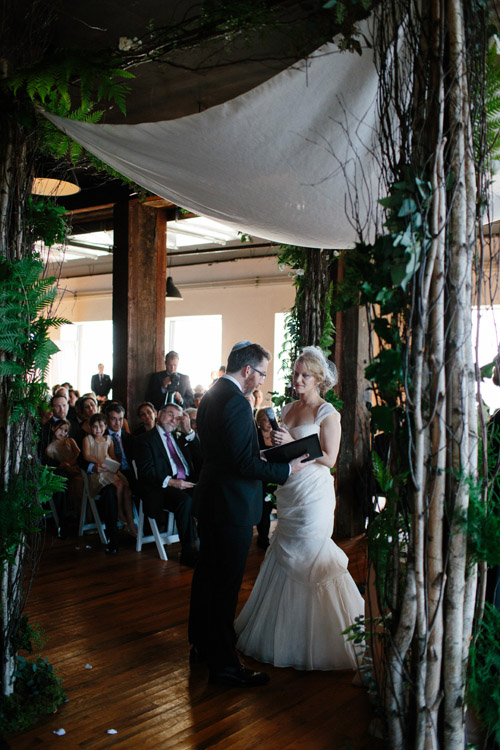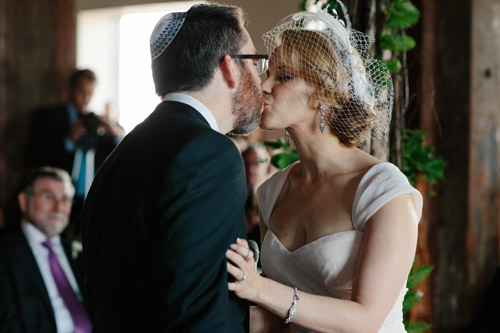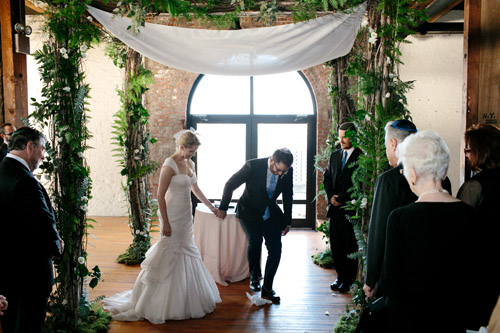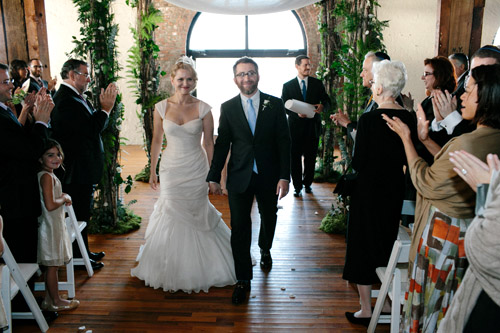 What piece of advice would you give to a bride planning her wedding today? Figure out whats in your heart as a bride and as a couple. Plan from there and return there when making big-picture decisions. Also, figure out whats essential to your future spouse. Make sure these things happen. Lastly, as long as the people you love are around you that day, everything else feels secondary in hindsight.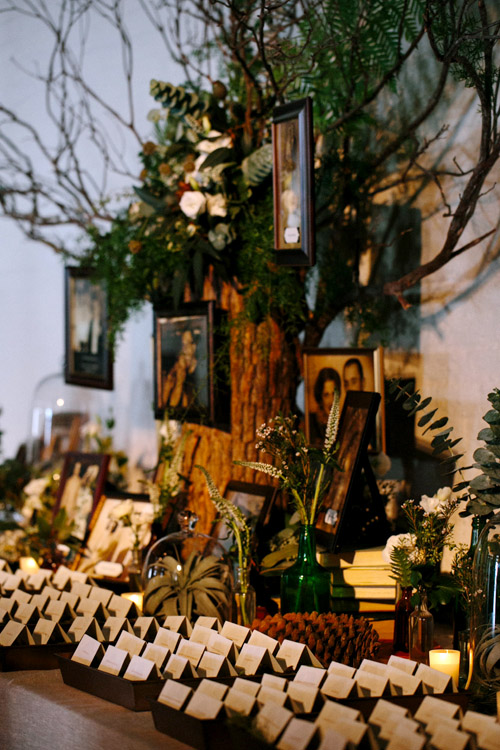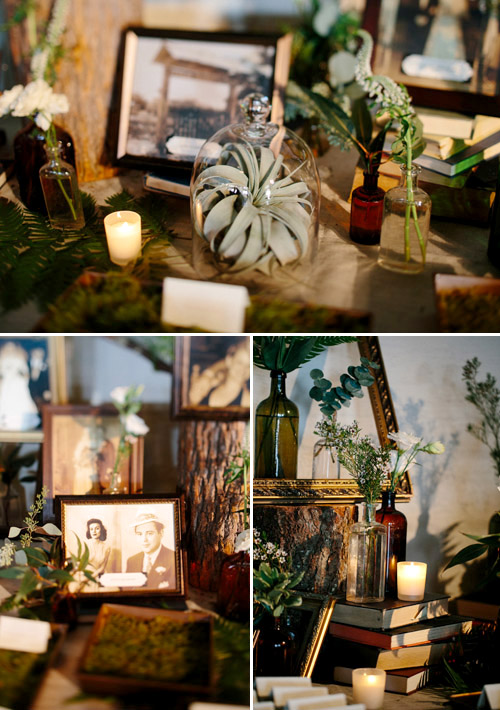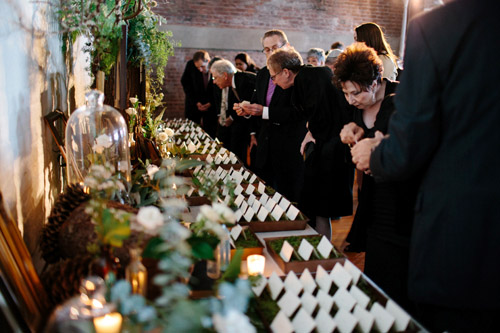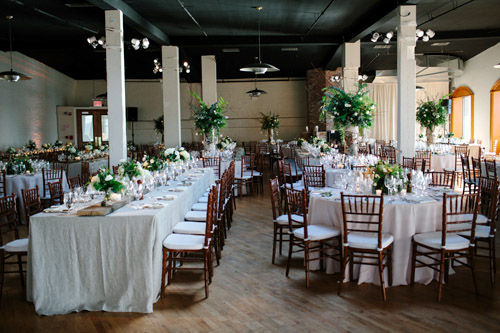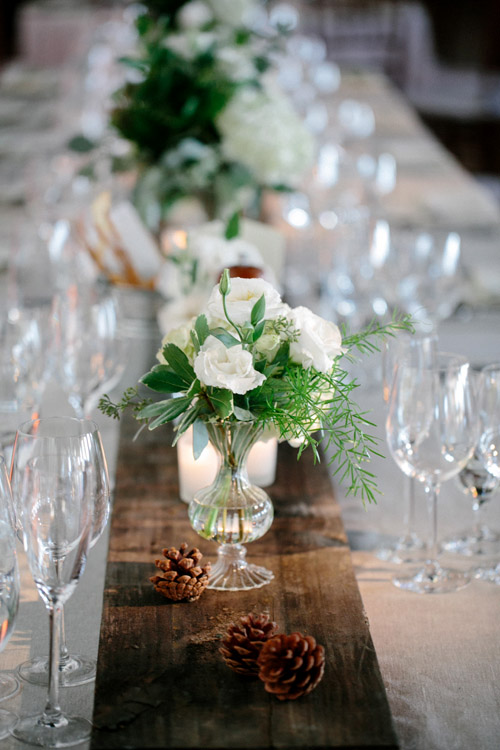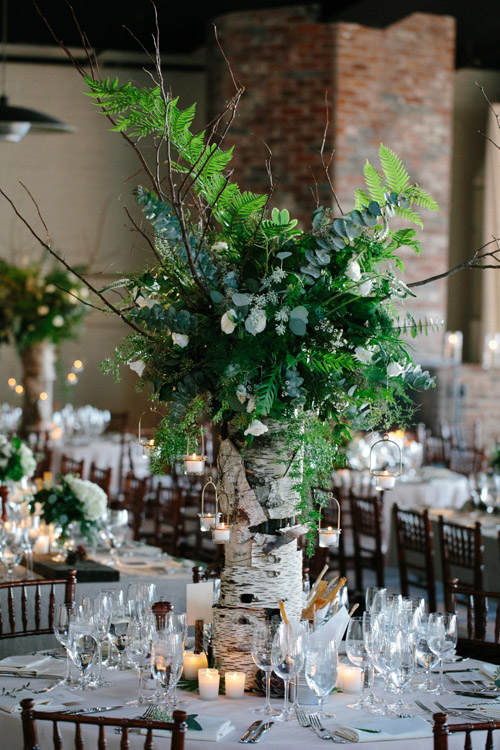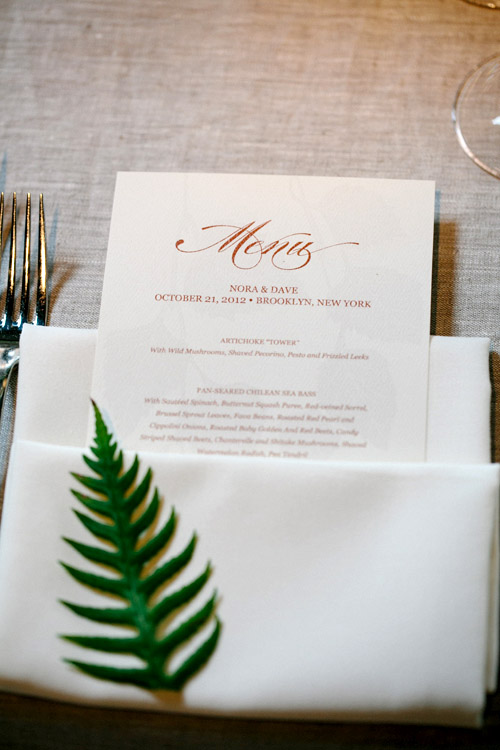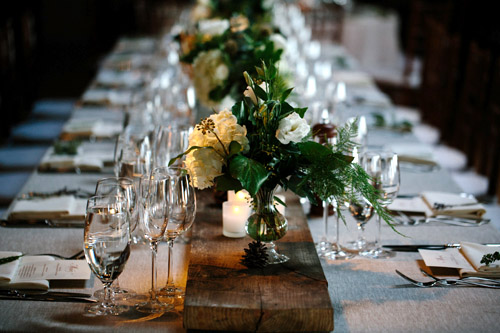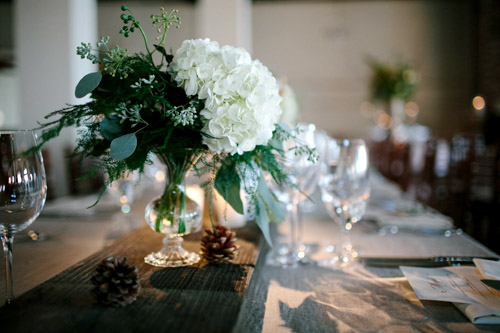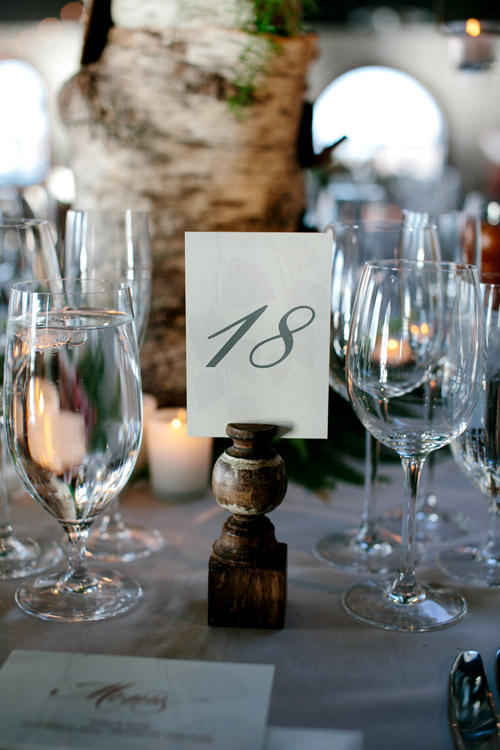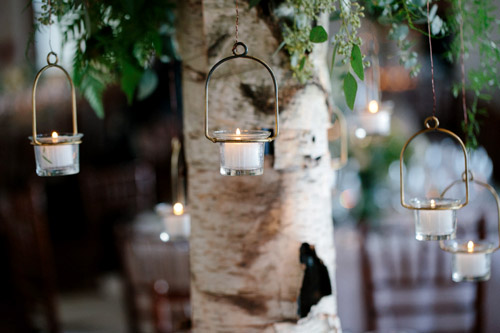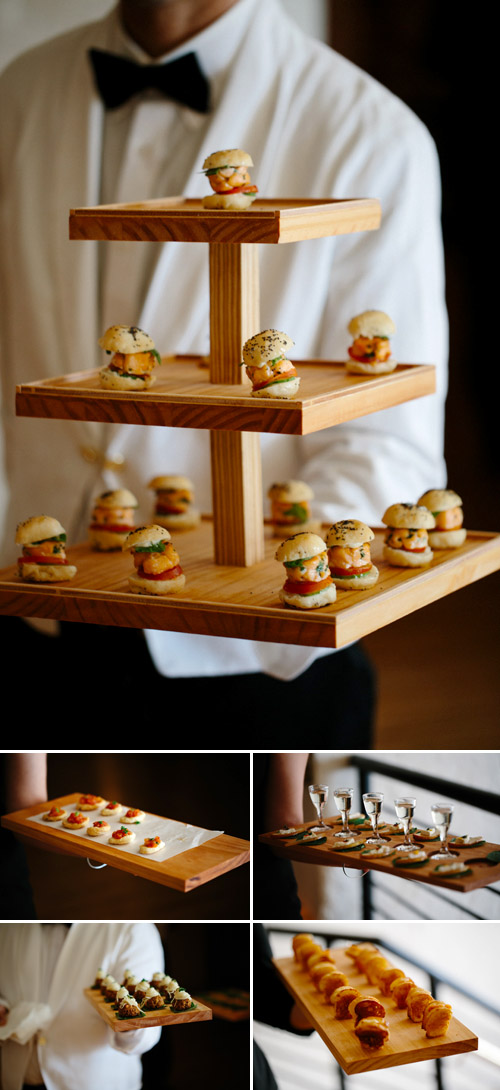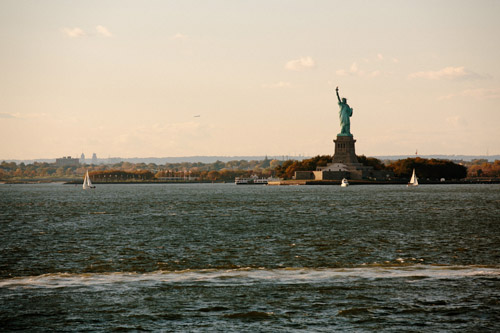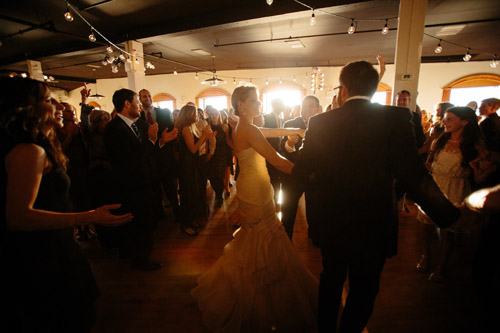 The Wedding Team:
Photographer: Gulnara Studios
Event Planner: Elizabeth Duncan Events
Ceremony & Reception Venue: The Liberty Warehouse
Videographer/Film Maker: Jesse Hubbell
Officiant: Rabbi Shmuel Herzfeld (Ohev Shalom, Maryland)
Calligraphy: Meant to Be Calligraphy
Invitation Designer: Julie Holcomb Printers
Catering: Peter Callahan Catering
Florist: Hatch Creative Studio
Wedding Dress: Monique Lhuillier via Mark Ingram Atelier
Bridal Accessories: Regina B. and Leah C. Couture Millinery
Flower Girl Dresses: Charabia Paris
Hair & Makeup: Anne Stewart (hair) and Brandy McDonald (makeup) from Twigs Salon
Live Music: Lou Davis Productions
Transportation: NYC Royal Limo
Rentals: The Liberty Warehouse and Party Rental Ltd.
Accommodations and Farewell Brunch: The Regency Hotel
Lighting: L&M Sound & Light
Season: Fall
Thank you so much Nora and Dave! What an incredible wedding!
Planning your wedding in the Big Apple? Check out our Wedding Planning Hotlist for New York!