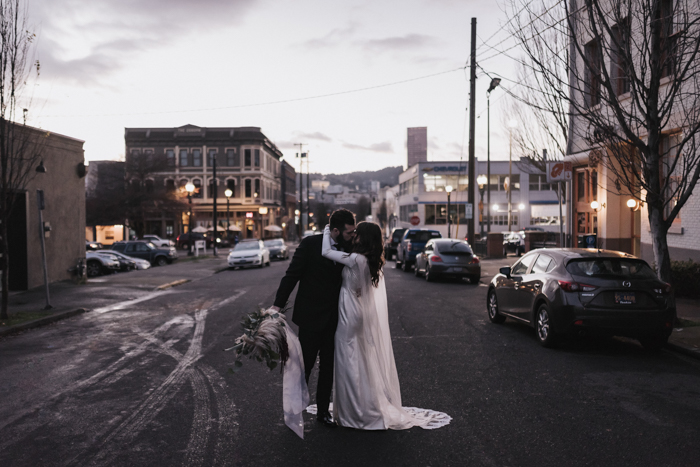 Rachel and Michael's Union Pine wedding in downtown Portland was a dream come true for those who love thrift store finds and vintage vibes! Without the help of a wedding planner, this crafty bride created a stunning rustic-meets-vintage design using her collection of brass candlesticks, platters, vases, and tons of other thrifted goodies. Then she stunned in a self-designed, modern long-sleeve gown that her grandmother handmade with love. In fact, all of this couple's nearest and dearest lent a hand in bringing this beautiful day together, from the florals to the catering. Luckily for us, Ellie Asher Photography was there to capture every dreamy and romantic moment!
The Couple:
Rachel and Michael
The Wedding:
Union Pine, Portland, Oregon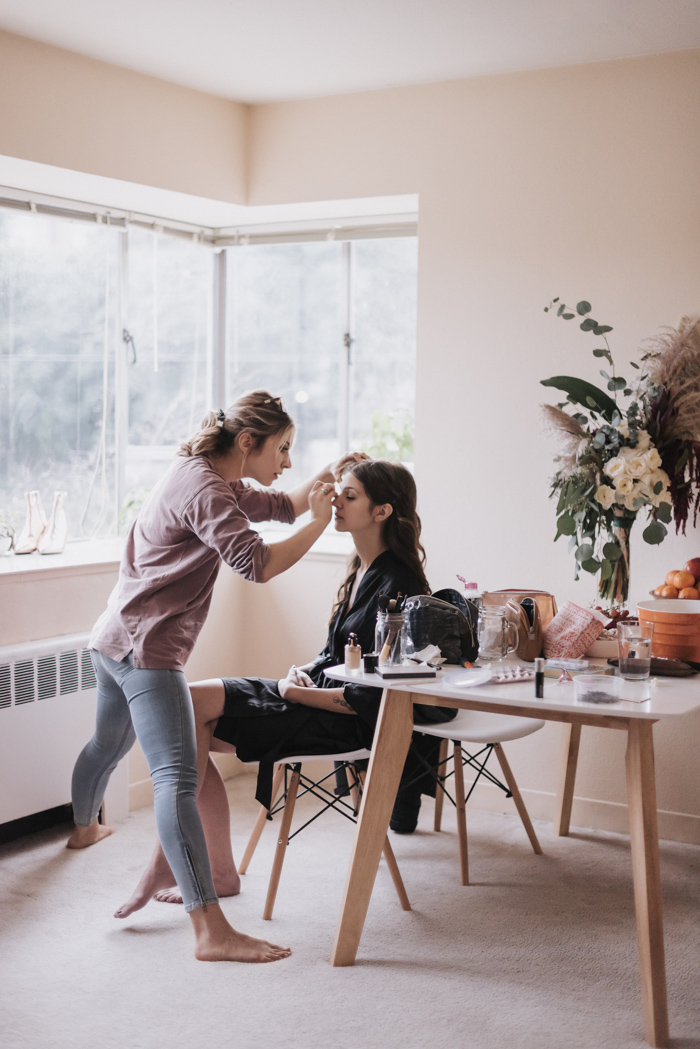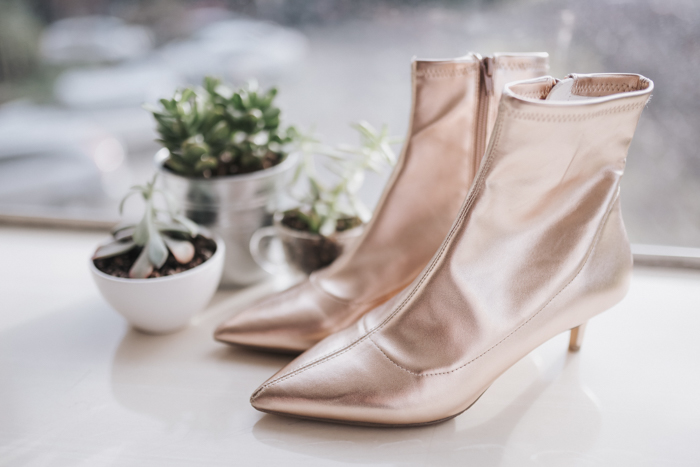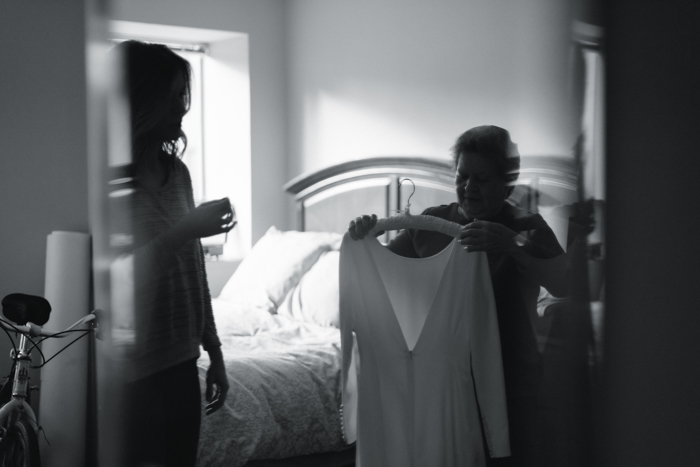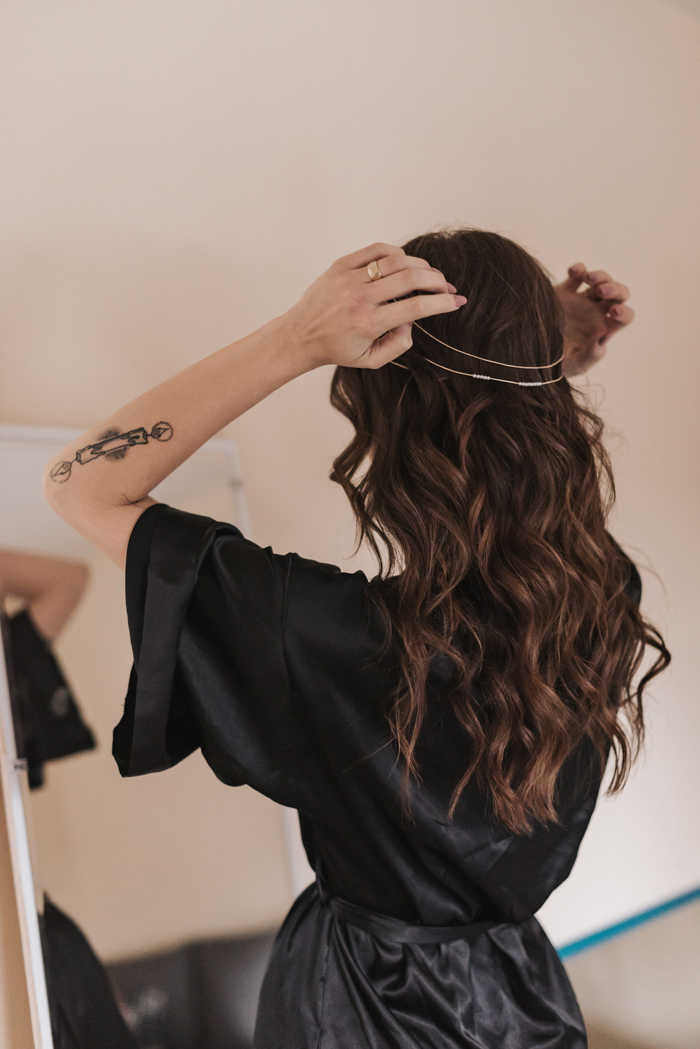 We've been friends since we were kids, so our mutual friends and family have been part of our story from the beginning. Those relationships were a big part of the day. My grandmother made my wedding dress, our good friends catered for us with help from Michael's mom, and my bandmate and pastor officiated. It was really special to have everyone come together and celebrate with us.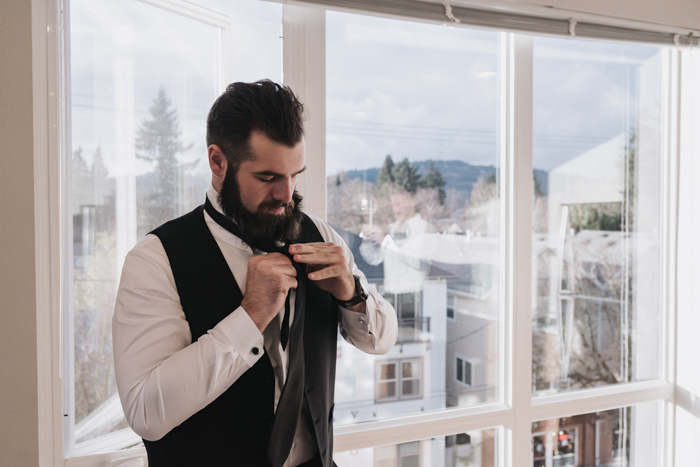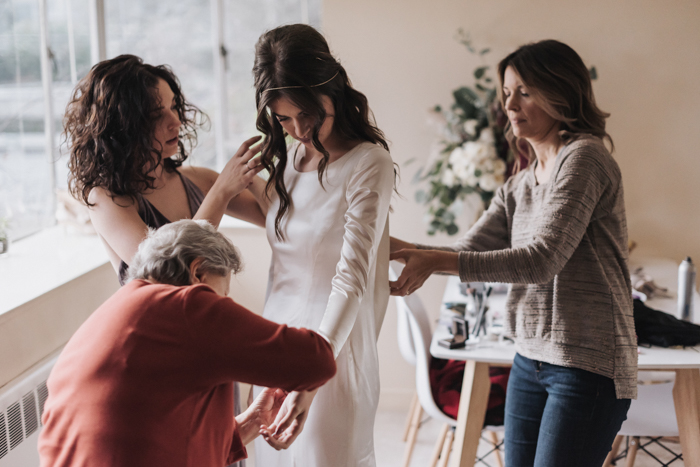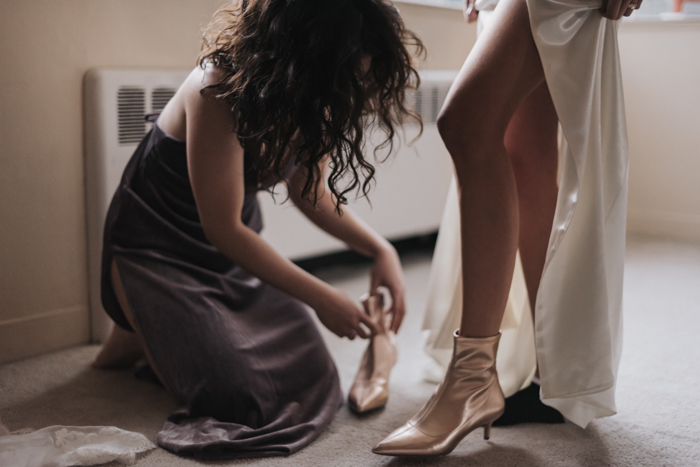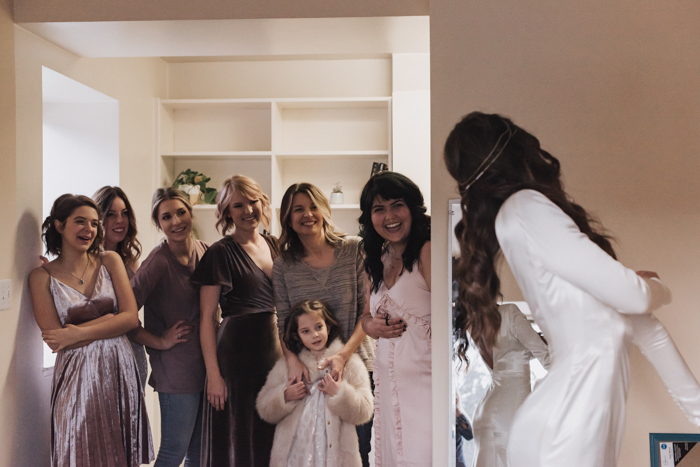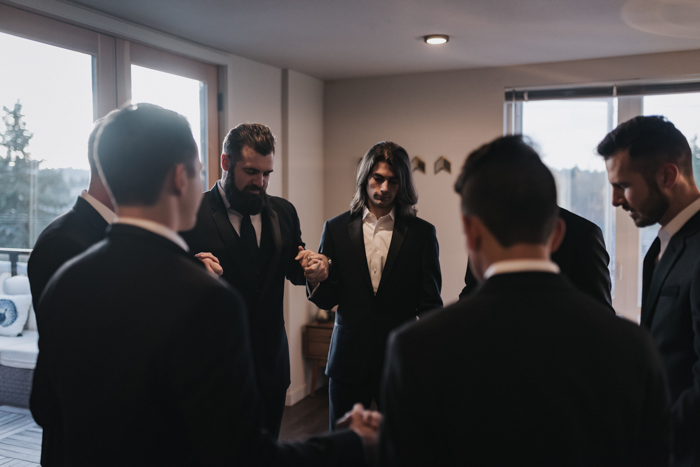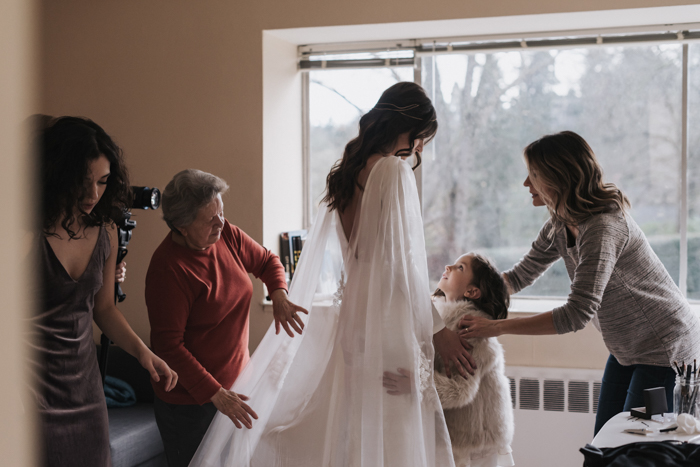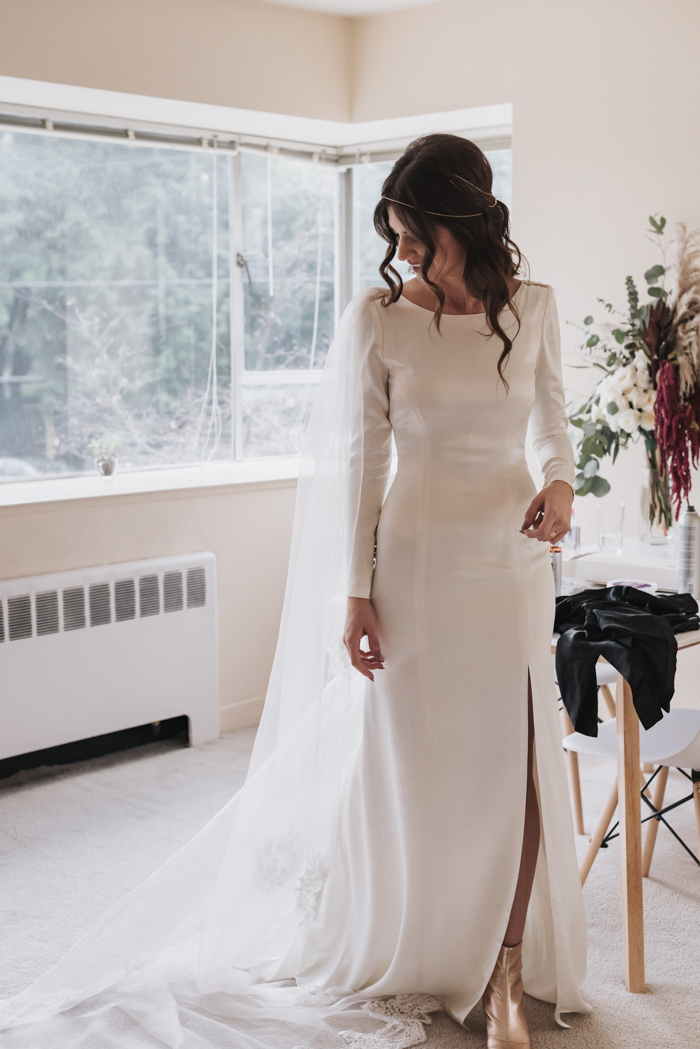 Having all of our people under the same roof, eating and talking and dancing and celebrating–that was the most memorable part. We had way more guests than we anticipated, so there were people crowded in every corner of the building. It was amazing looking around from person to person and realize how lucky and loved we are. You could feel the energy and love in the room, and everyone was genuinely having a good time. It still resonates with us.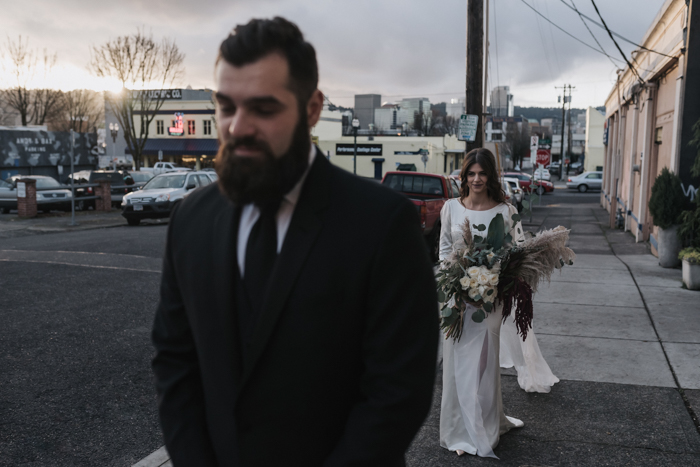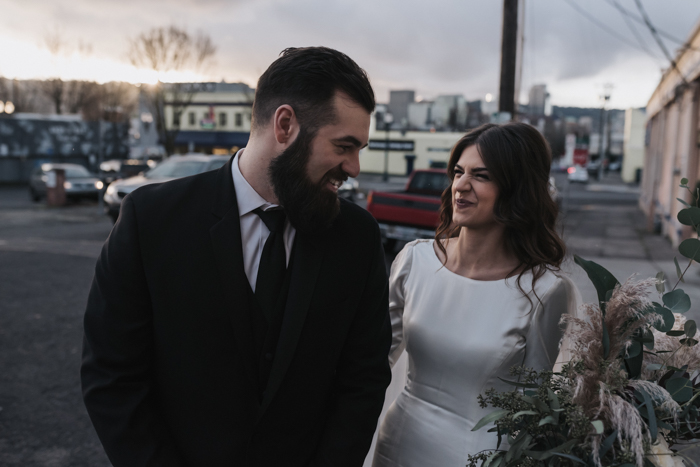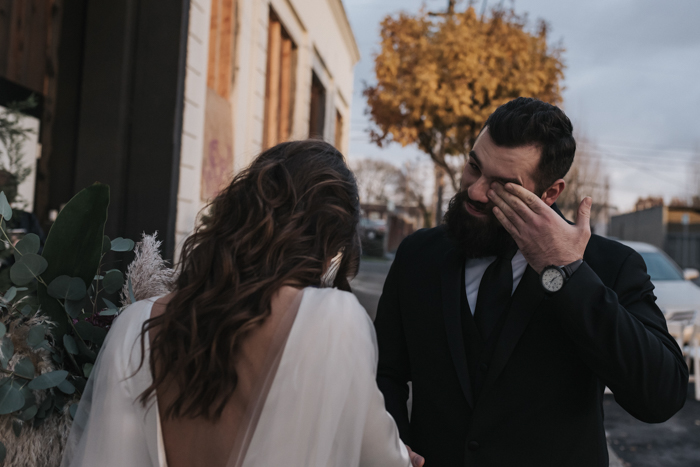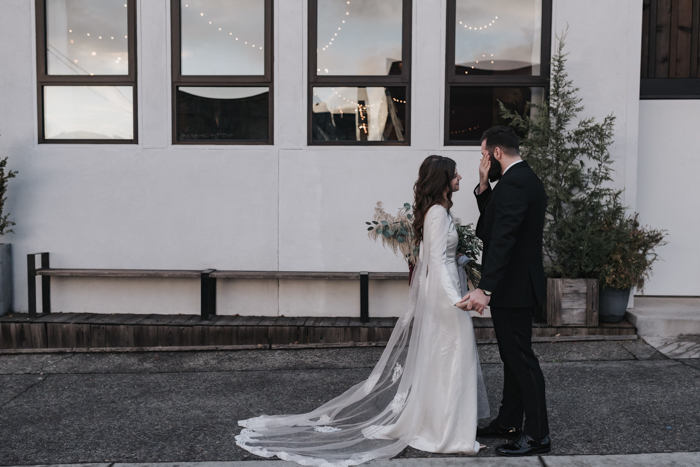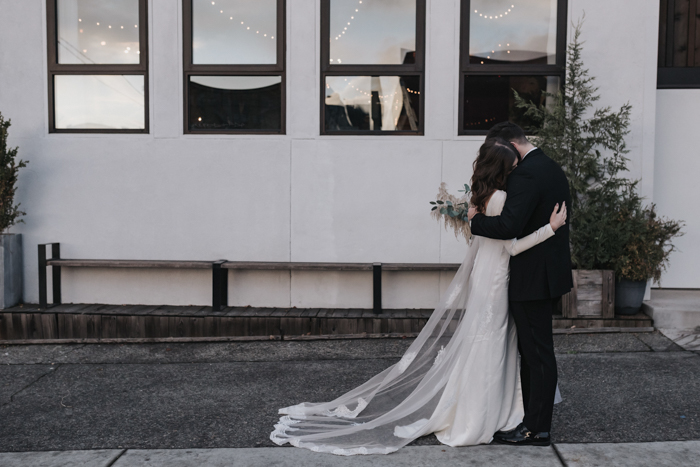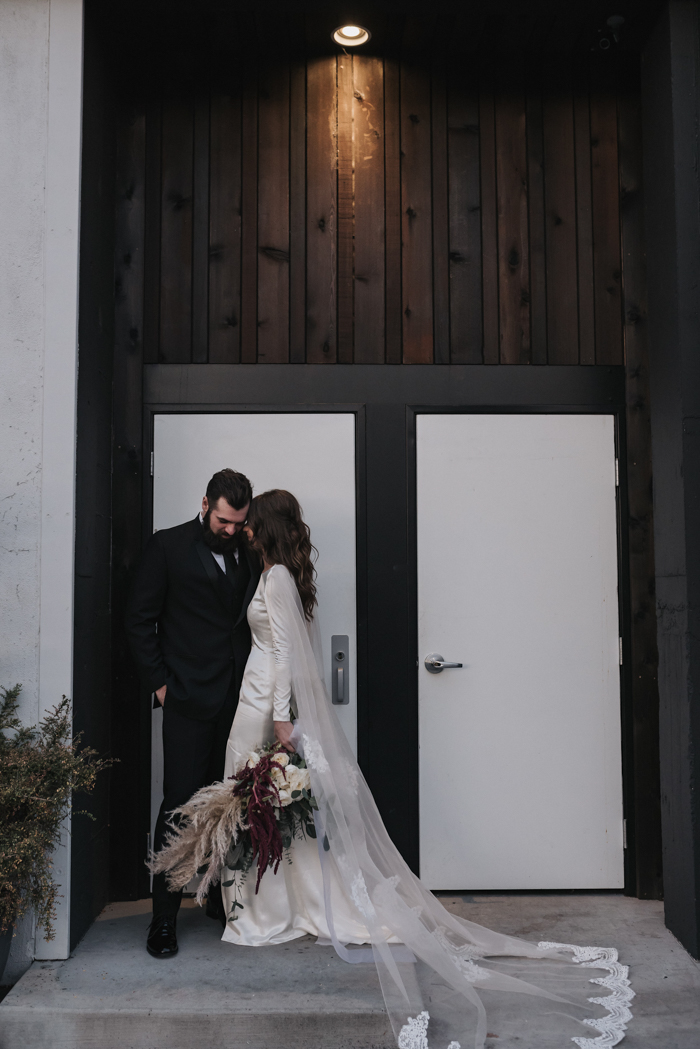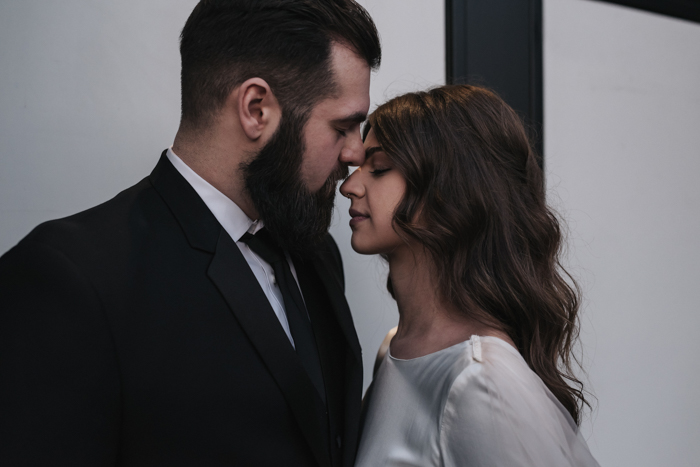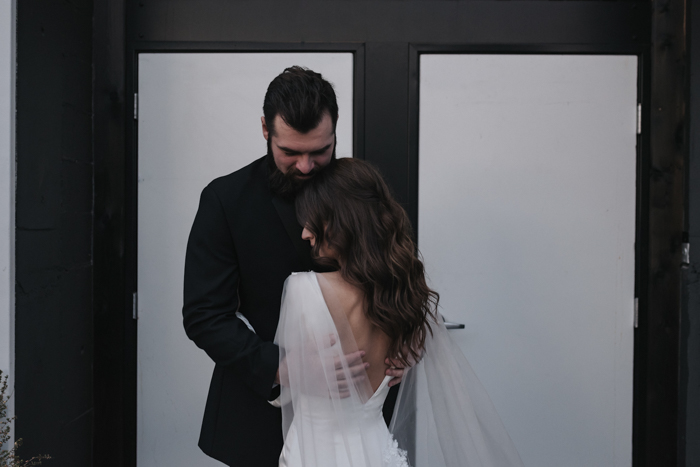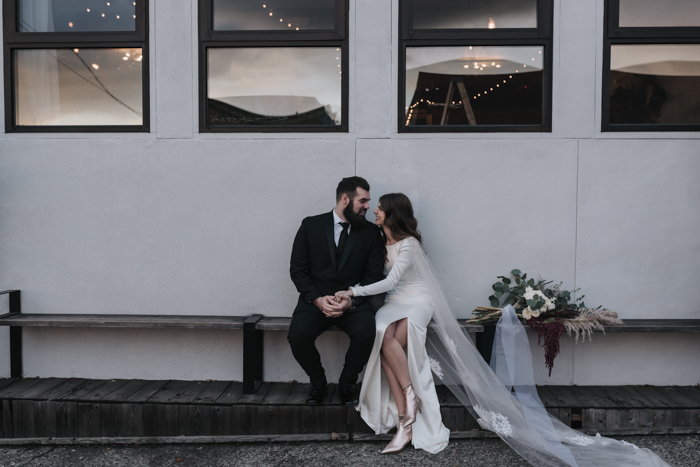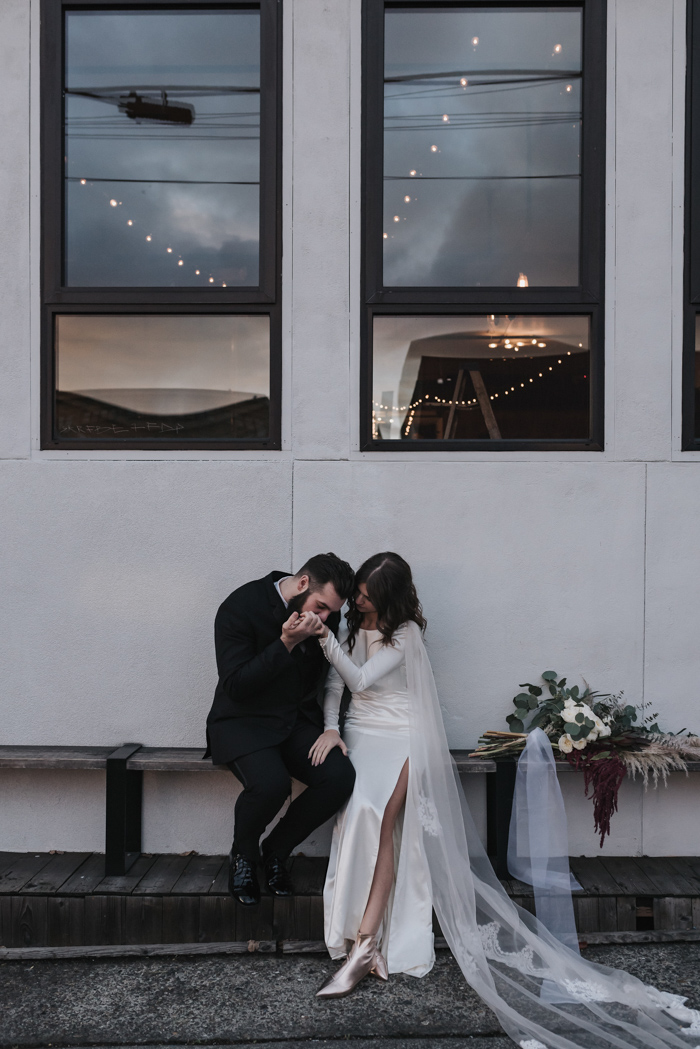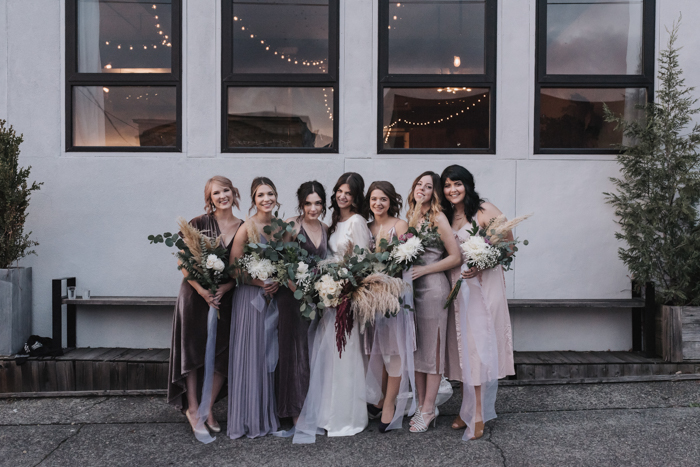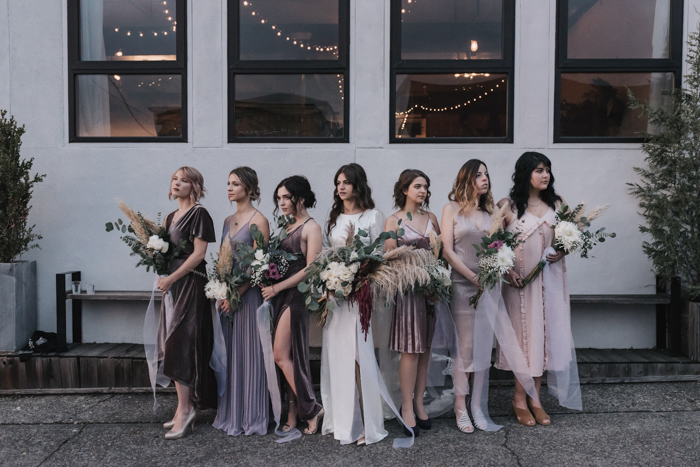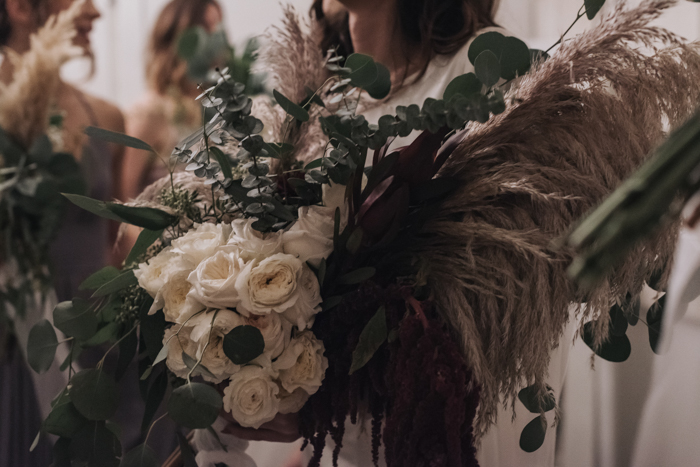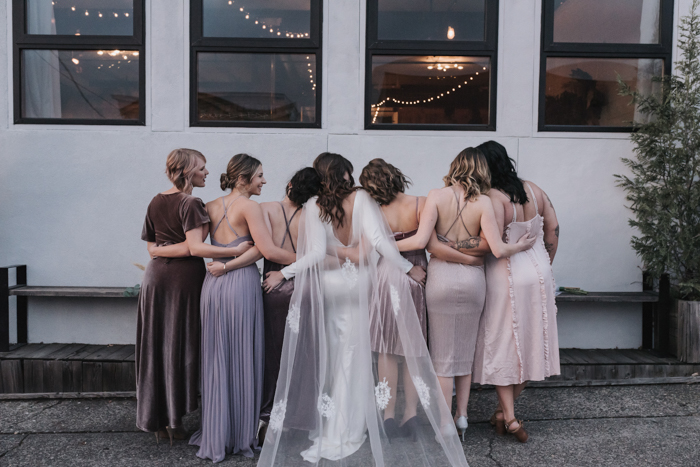 We did almost everything ourselves with help from friends and family. We even stayed up late the night before with a few friends arranging all of the florals. We're lucky to be surrounded by talented and devoted friends, who were also involved with everything from the catering to coordinating. It was really hard work, but everything had meaning down to the smallest detail.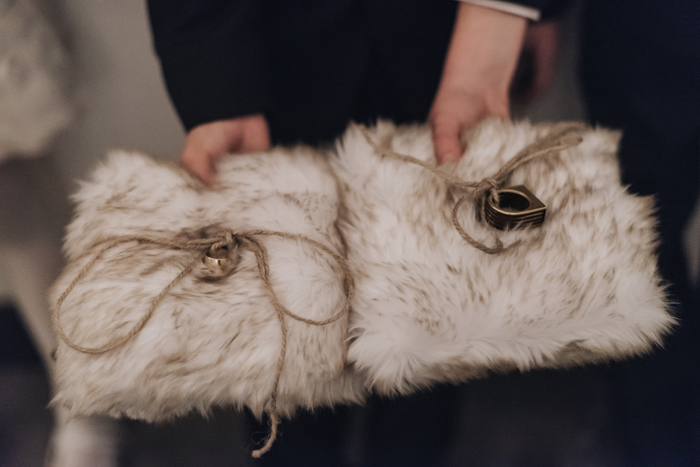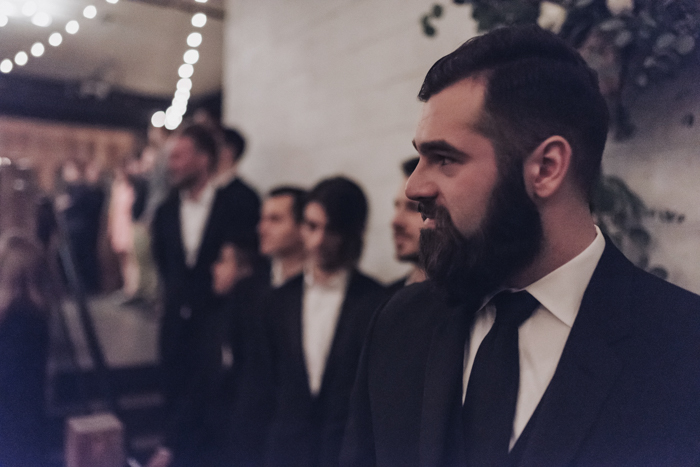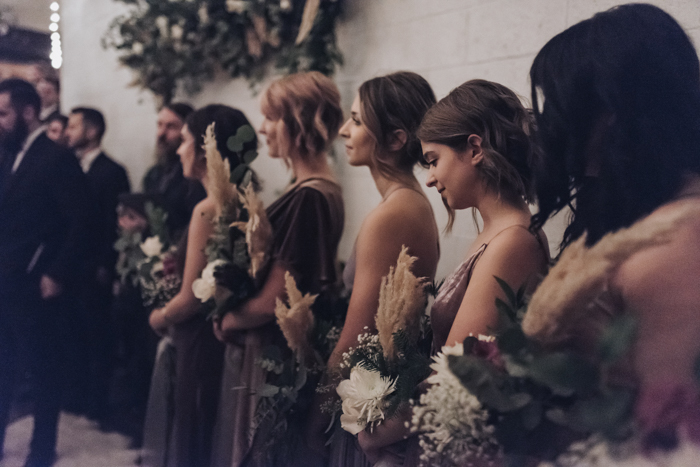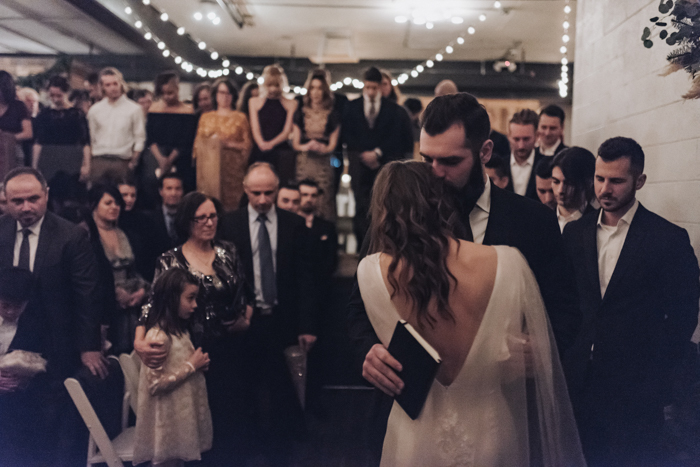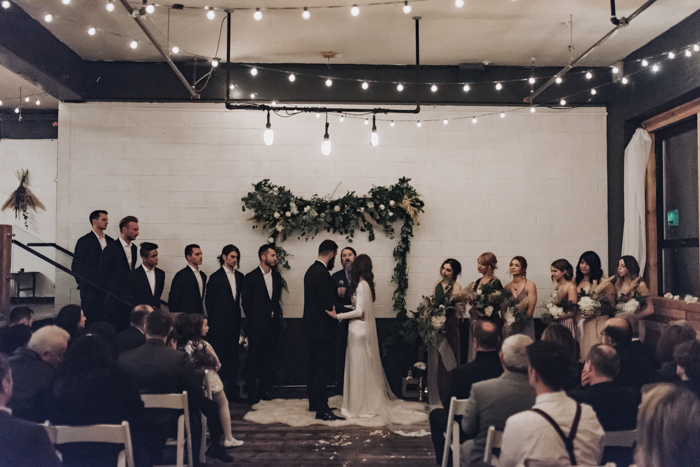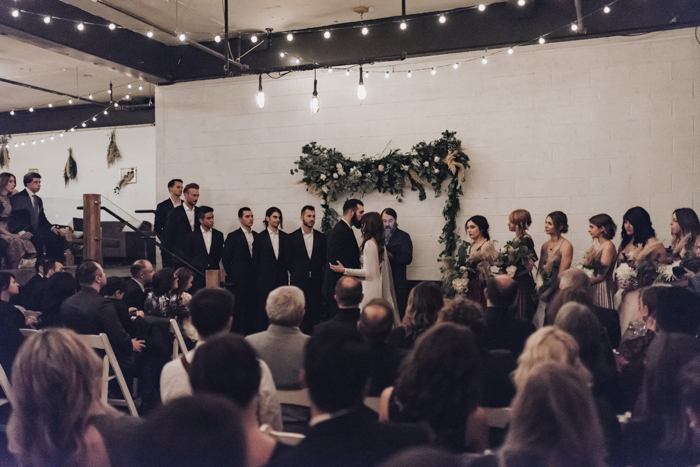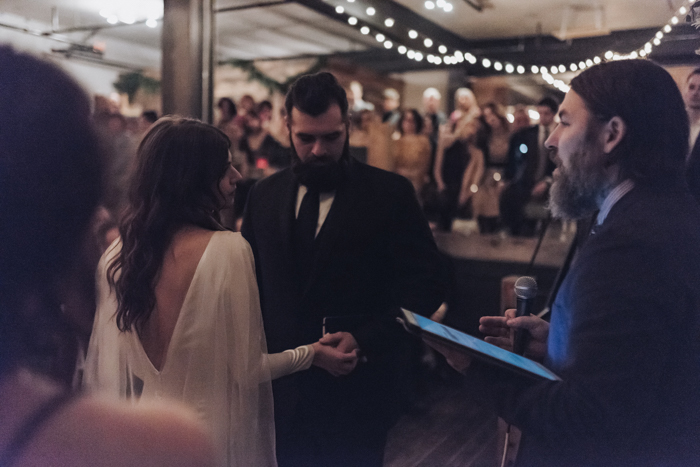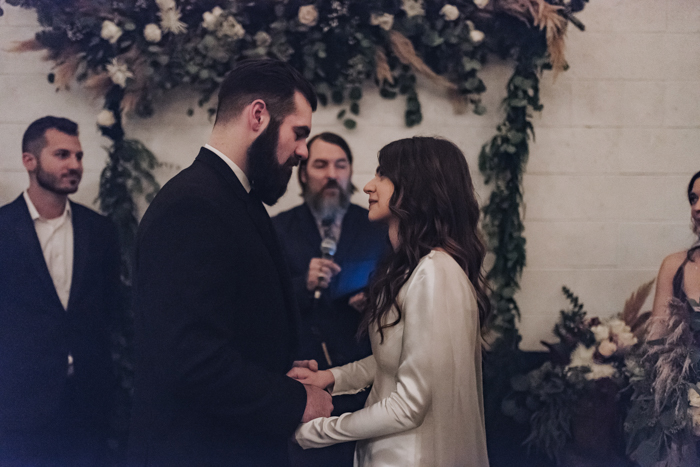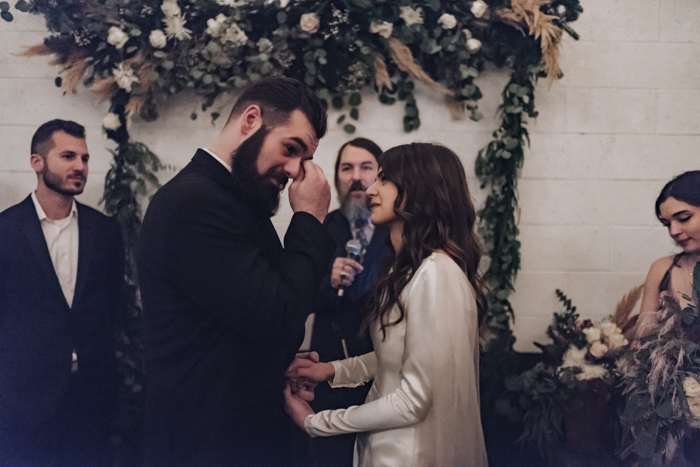 I'm a compulsive thrifter, which really came in handy for decorating. I must have bought 100 brass vases, platters, candle holders and other details in the months leading up to the wedding that we used as centerpieces and other decor. We did our own florals, which I would only recommend if you have talented, experienced friends to help. For the food table, we mounted a 2′ by 4′ on cinderblocks to create more space to layer the food.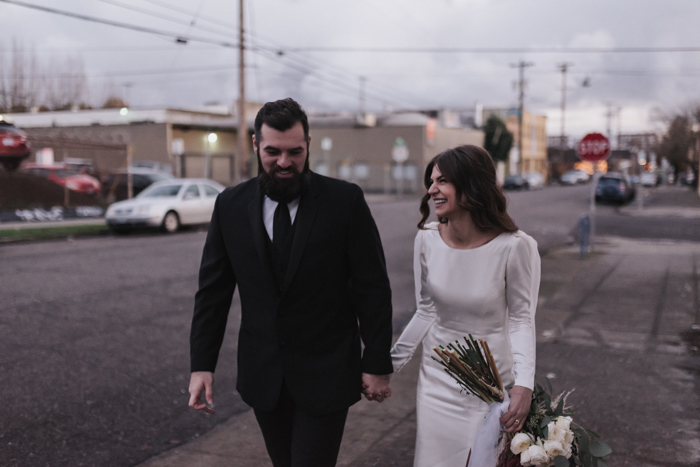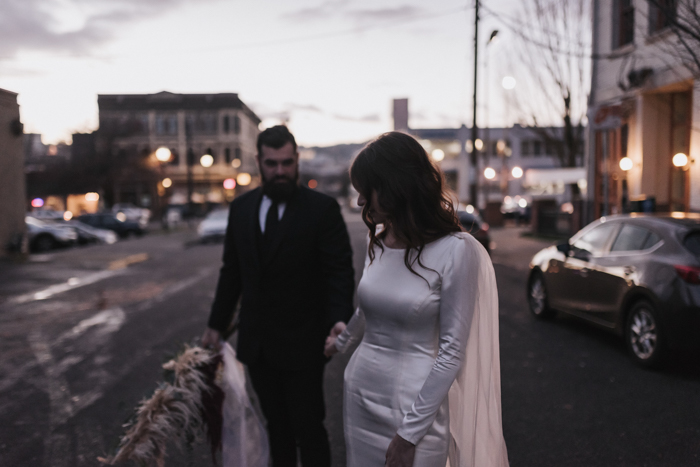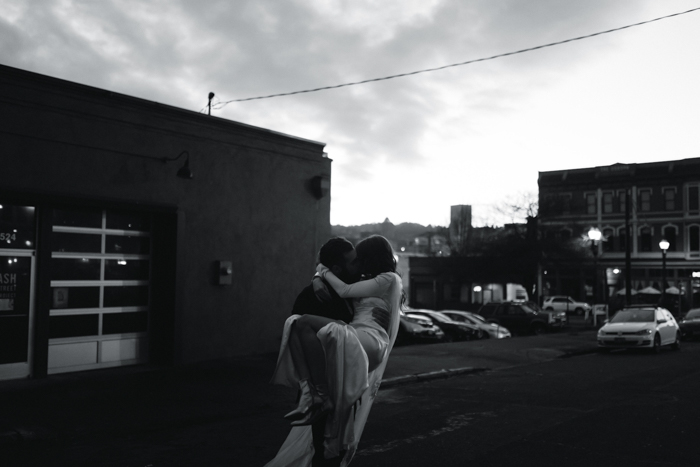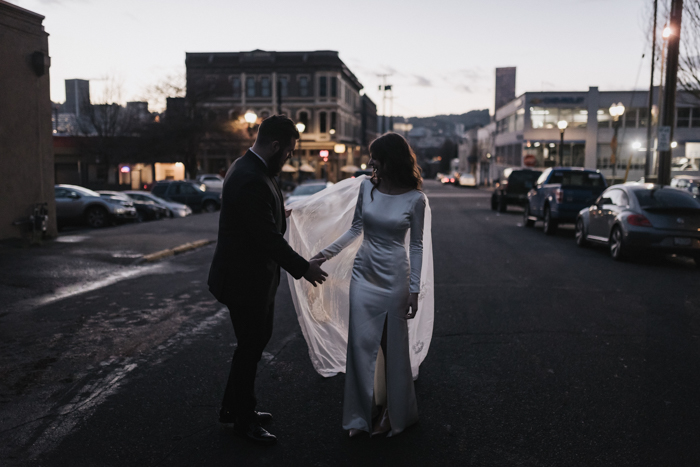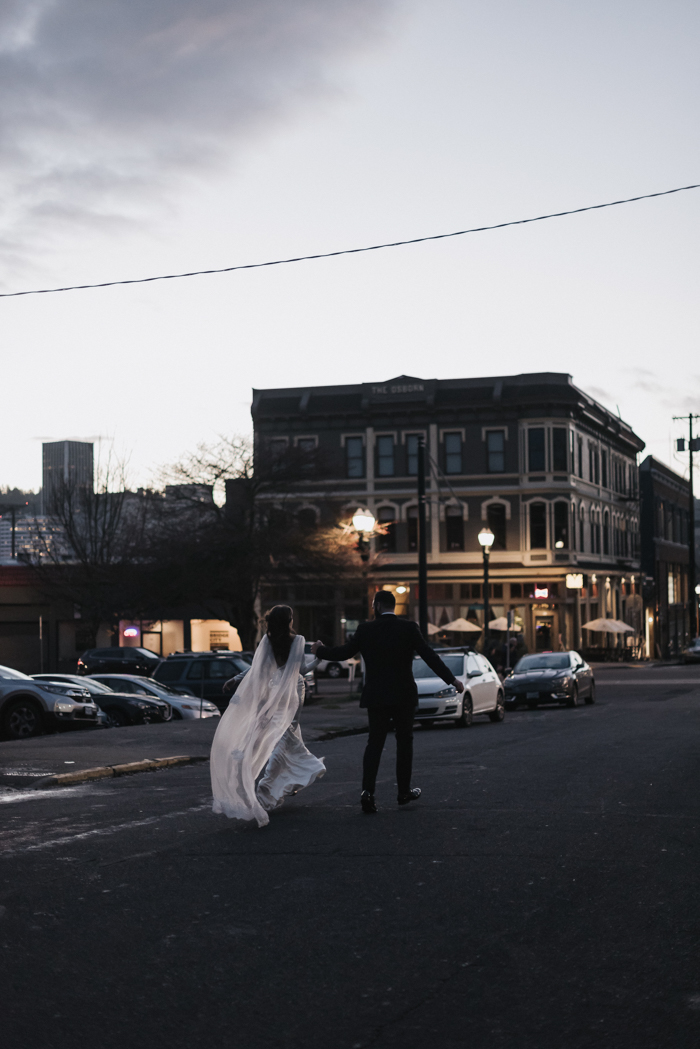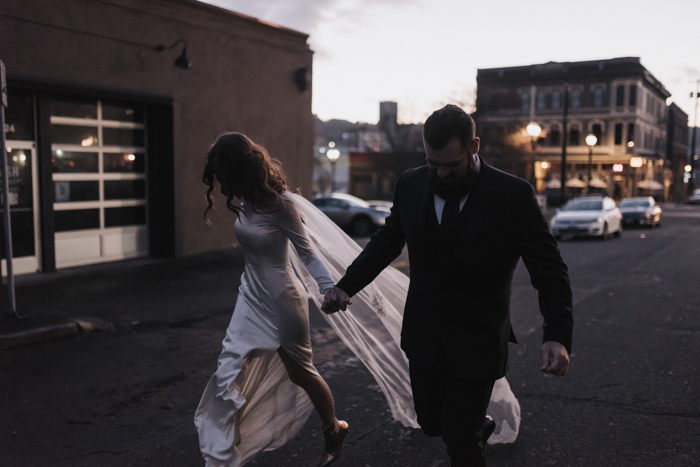 I think many people have a vague idea of what they want their wedding to look like, but I found it's very important to be as specific as possible when formulating your ideas. It's easy to get overwhelmed by all of the decisions, so having a clear vision is vital to keeping your head. Decide on the style, textures, colors, and elements you want before you ever go shopping–this applies to everything from the dress to the centerpieces.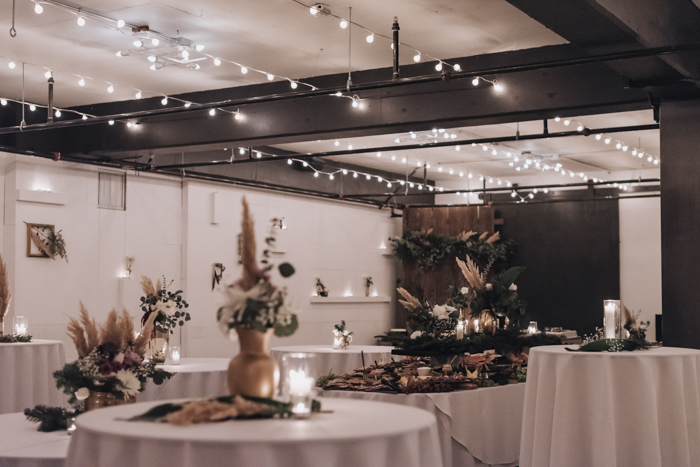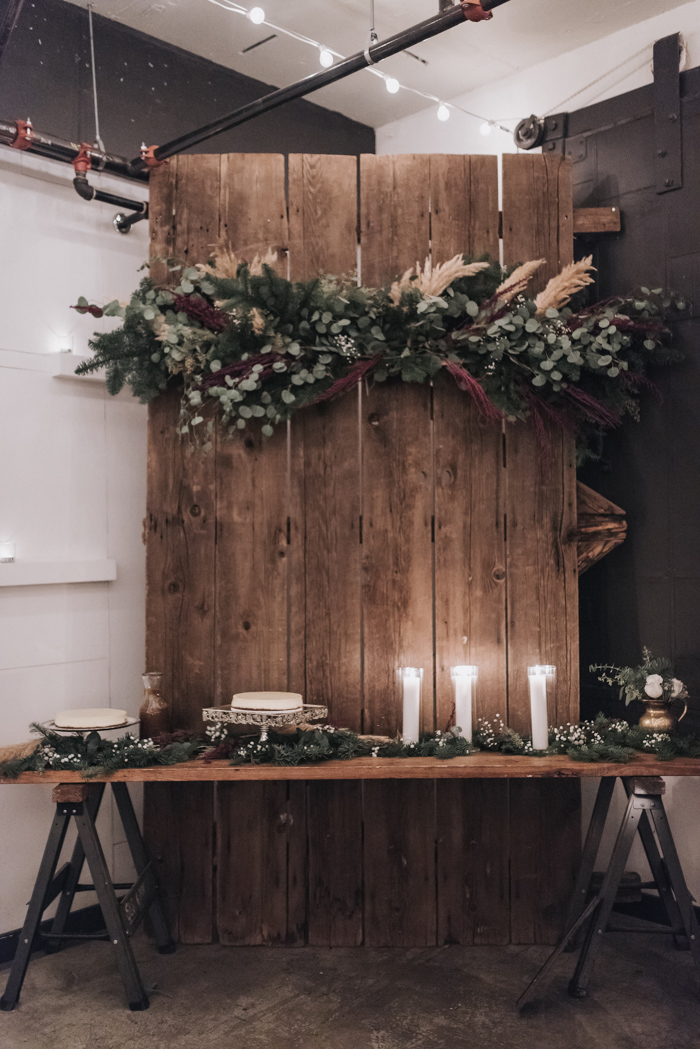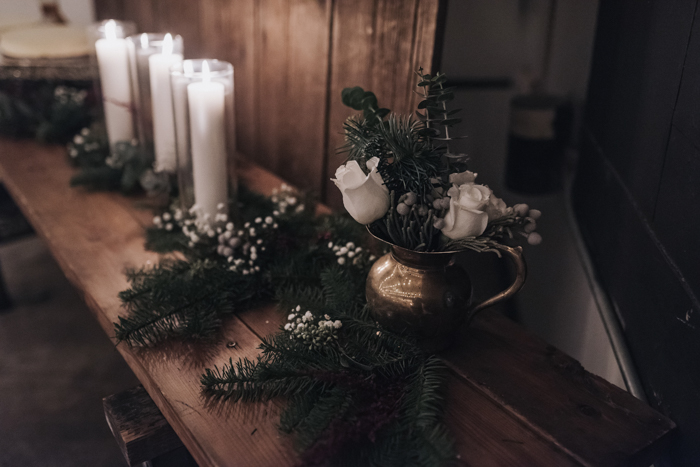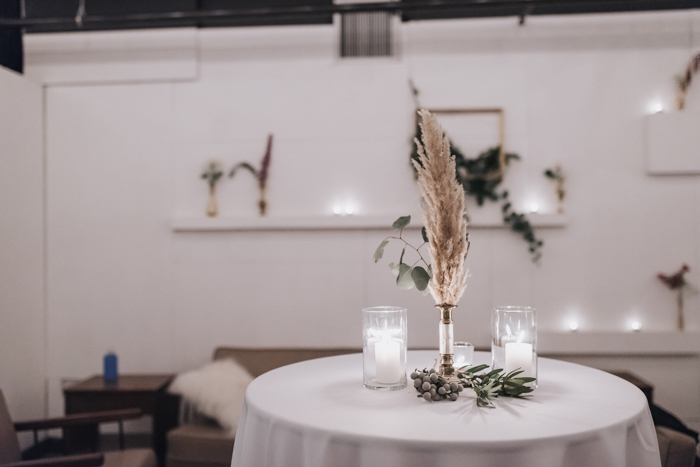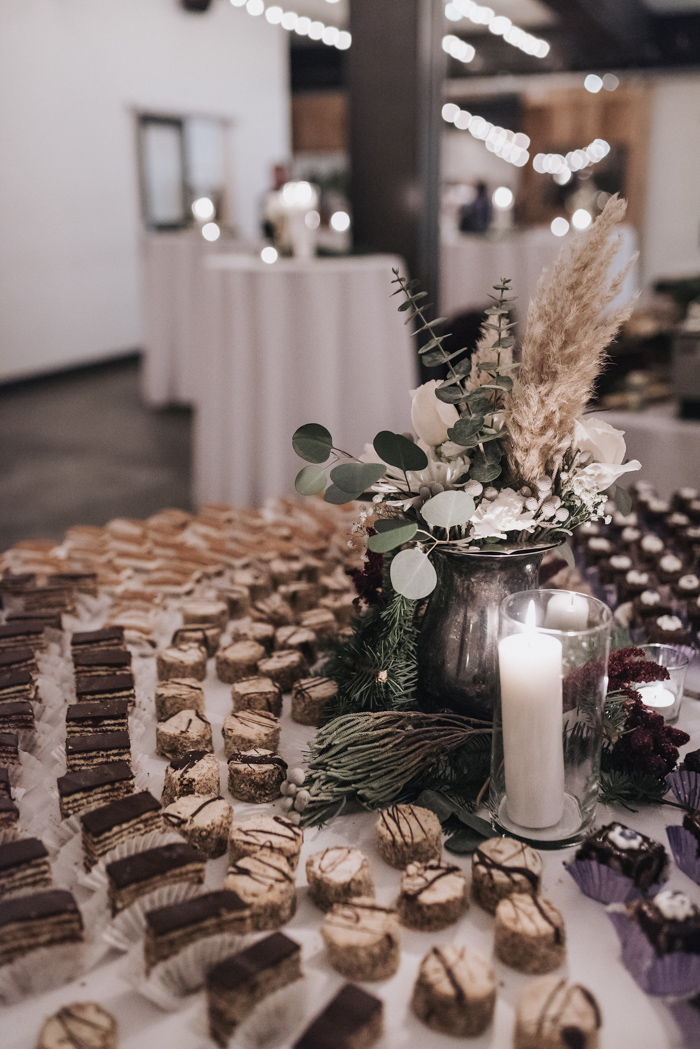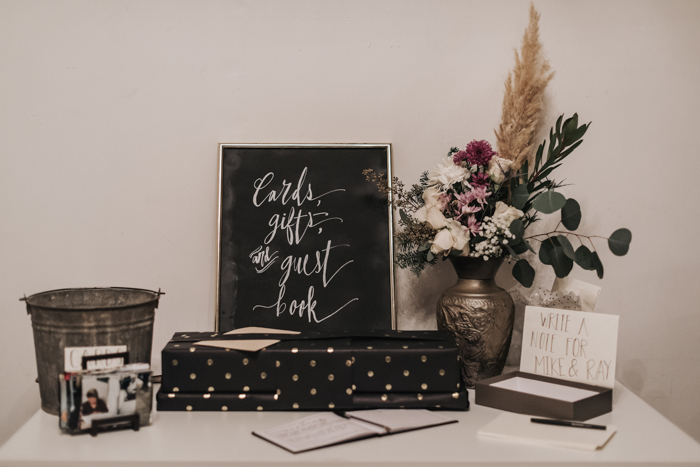 Congratulations to Rachel and Michael, and a big thanks to Ellie Asher Photography for sharing this gorgeous Union Pine wedding with Junebug! If you love these urban vibes, then you've got to see this urban chic Gramercy Park Hotel wedding in New York City!