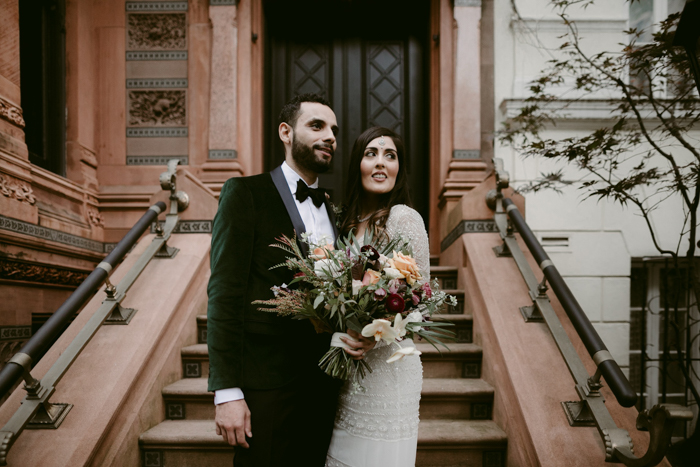 Chic big city vibes met tropical island feels in Amel and Julio's Gramercy Park Hotel wedding in New York City! The intimate rooftop of the iconic hotel was the perfect place for this couple's fusion styles to come together into one unique celebration. The details included tropical-inspired and textural floral arrangements created by Buds of Brooklyn, a scrumptious cake baked by Samantha Bakes Cakes, and sophisticated paper goods designed by Kelsey Malie Calligraphy. But the true showstoppers were the couple's stylish fashion choices, which included Amel's eye-catching Limor Rosen gown and Julio's custom velvet tuxedo jacket. From beginning to end, this wedding brought the coolest and most sophisticated urban wedding vibes, and UNIQUE LAPIN Photography captured it all perfectly!
The Couple:
Amel and Julio
The Wedding:
Gramercy Park Hotel, New York City, New York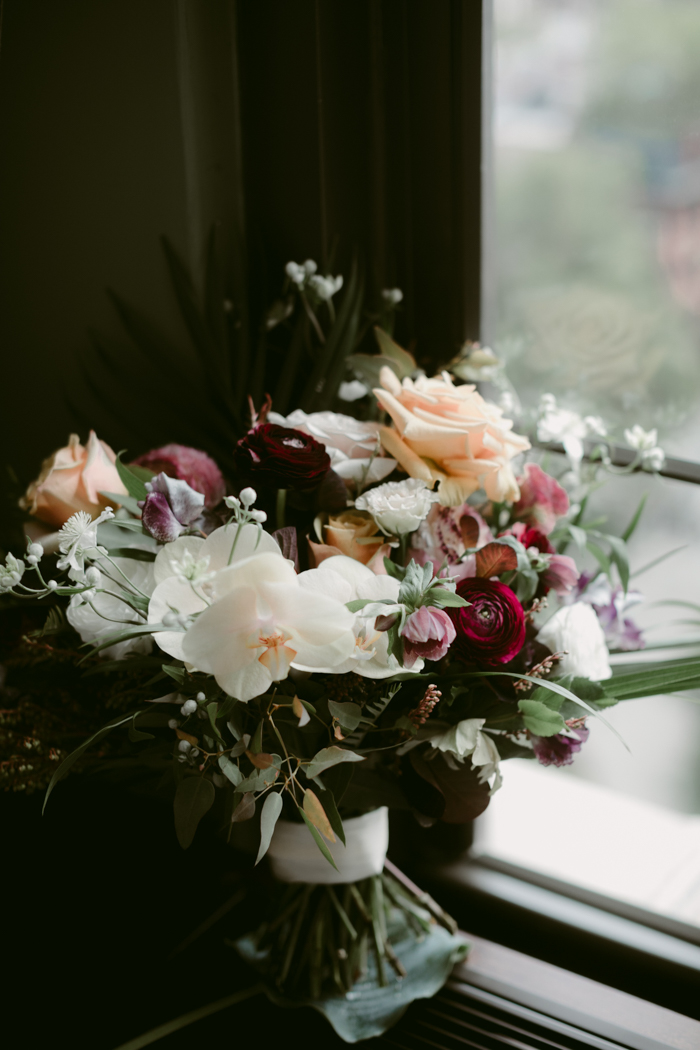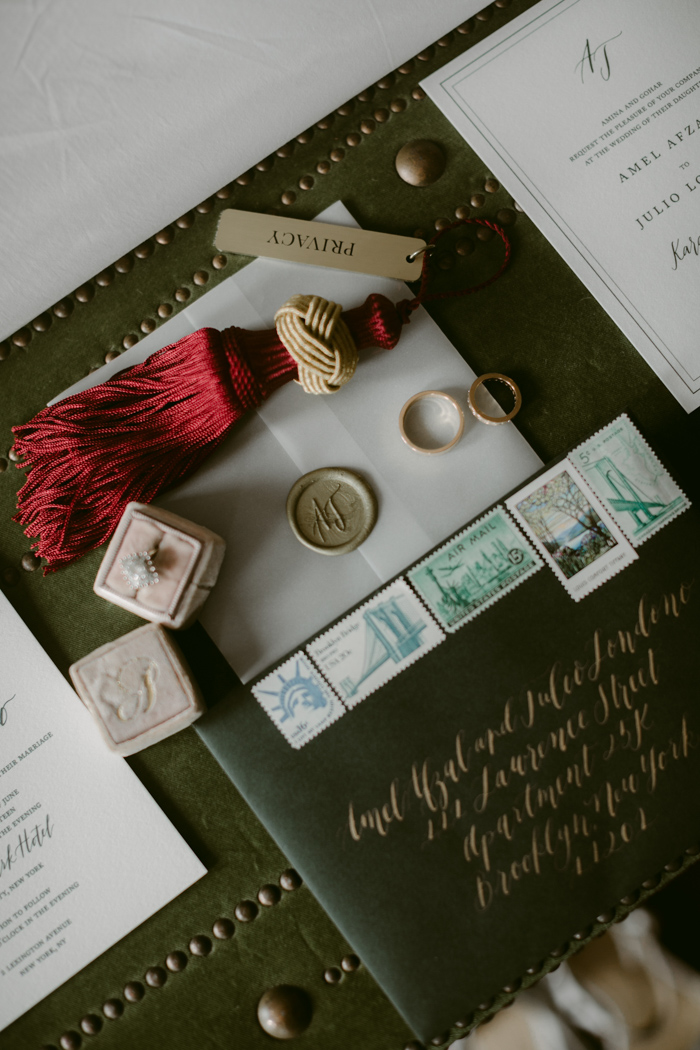 The most important thing to us was to stay true to who we are as a couple. We wanted the guest list to be small and make sure the wedding felt intimate and romantic. Our style is urban-chic mixed with minimalist modern, so we tried to keep everything as close to our vibe as possible. We created our own flow of events, had our best friend officiate, included aspects of both our cultures and did what we felt reflected our view of what marriage means to us.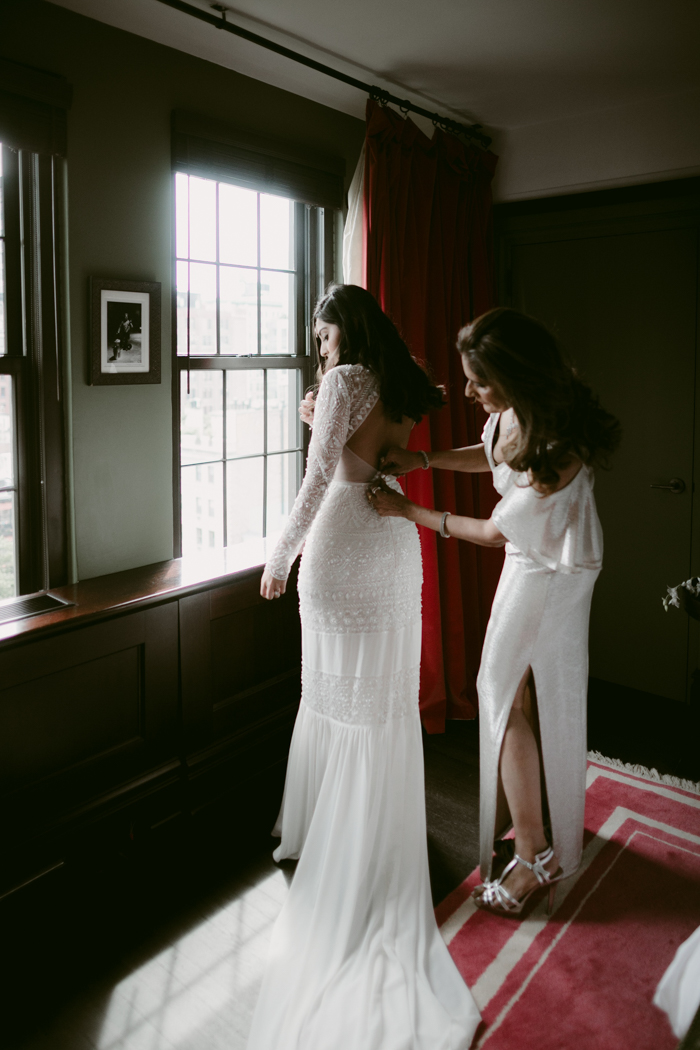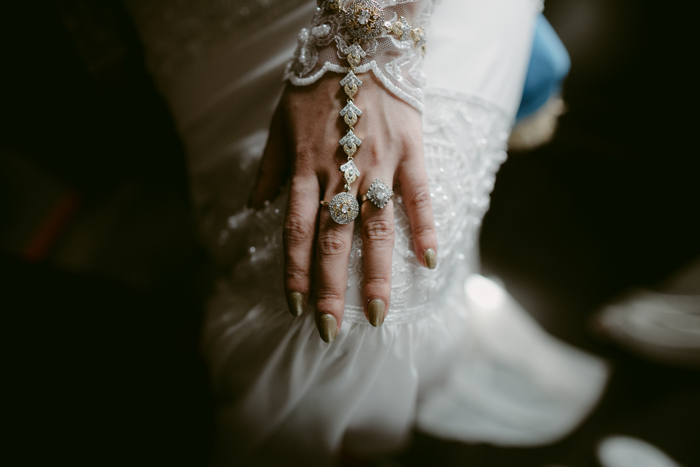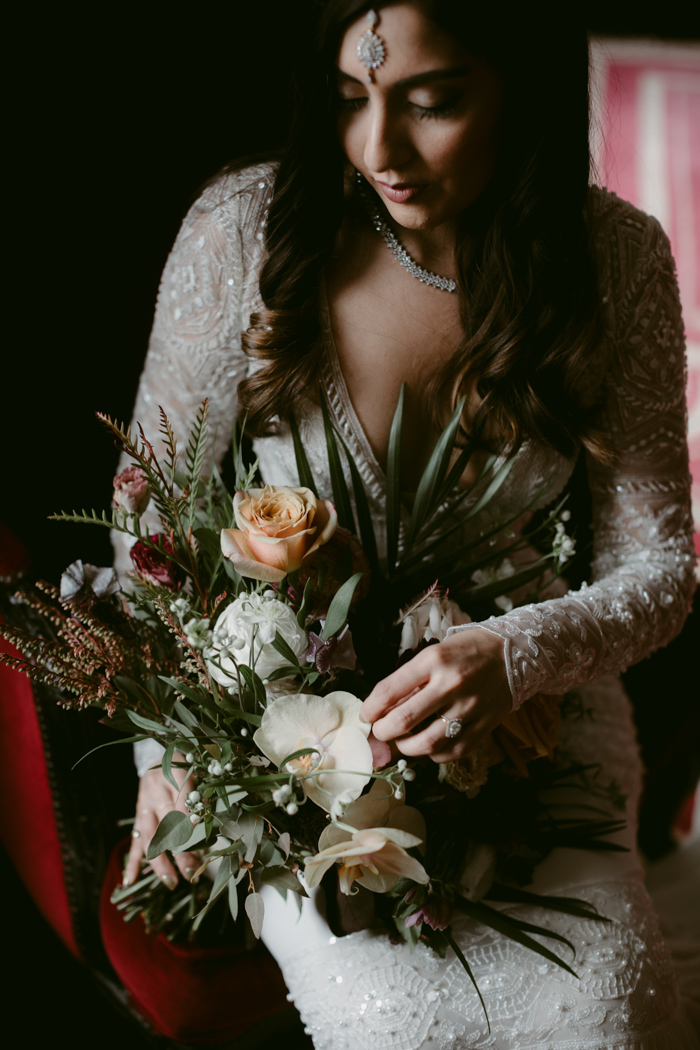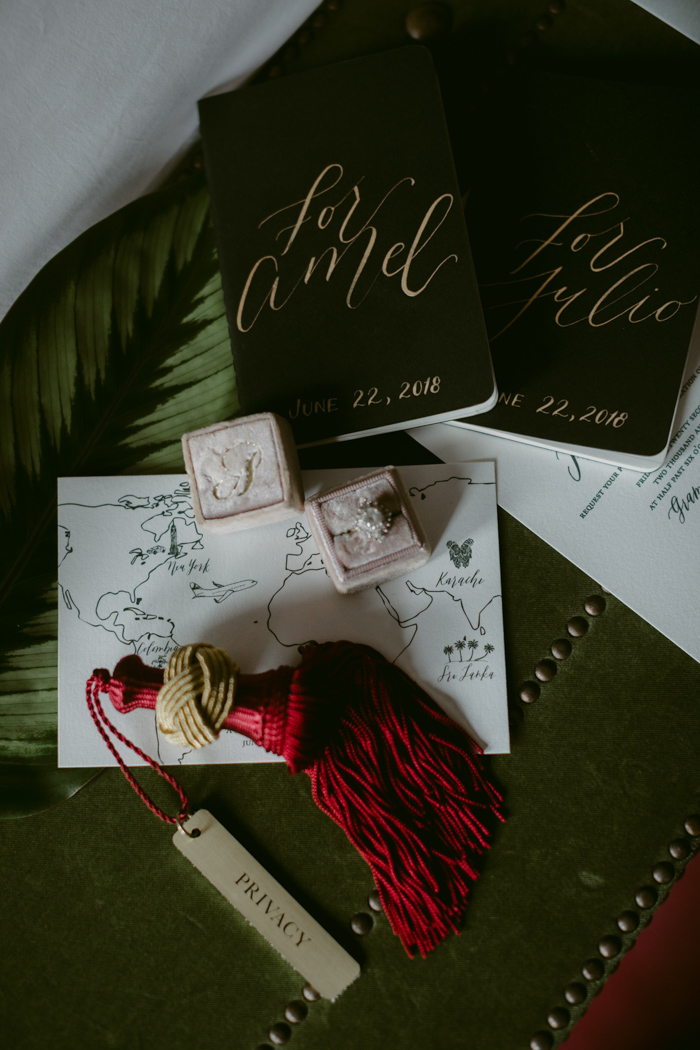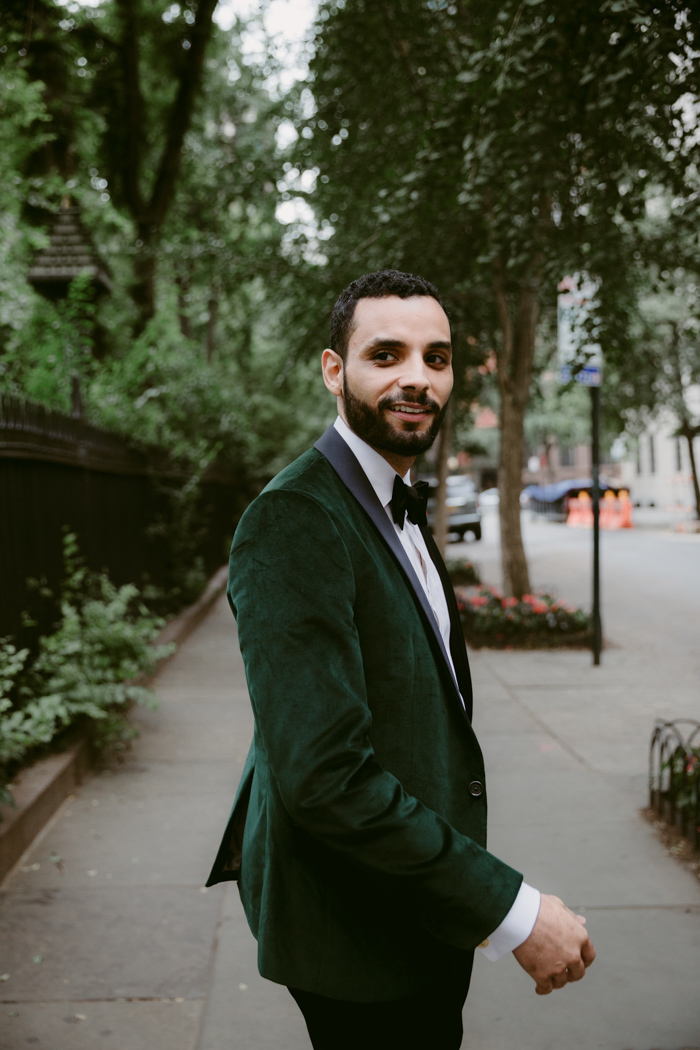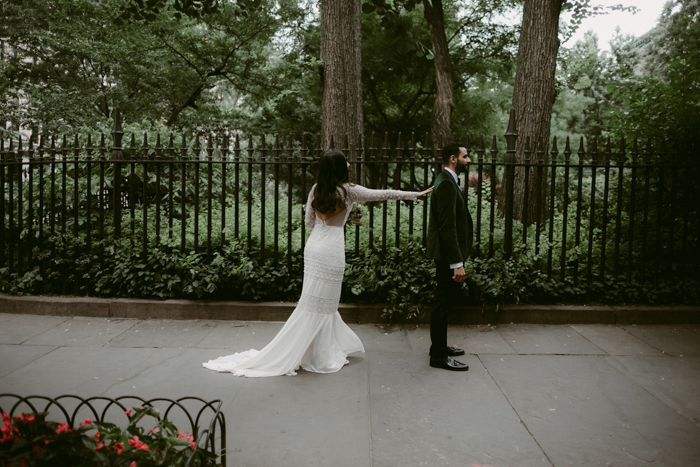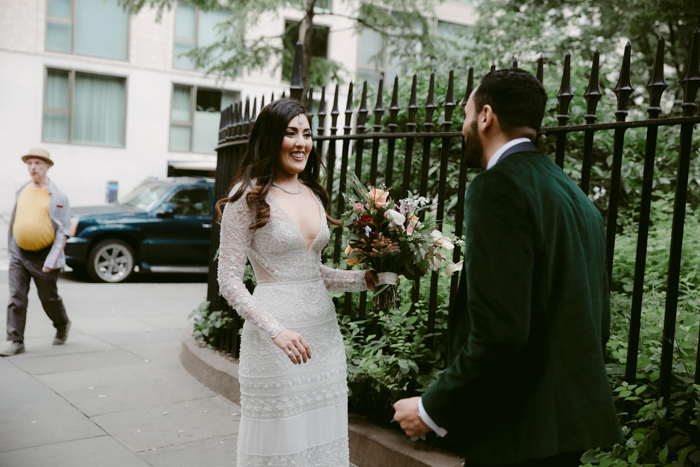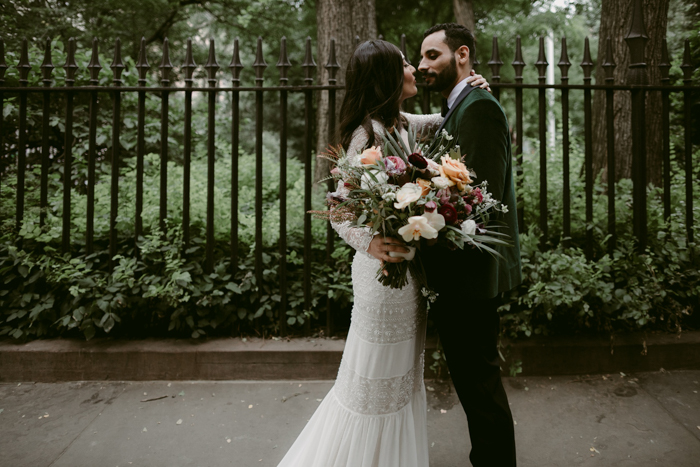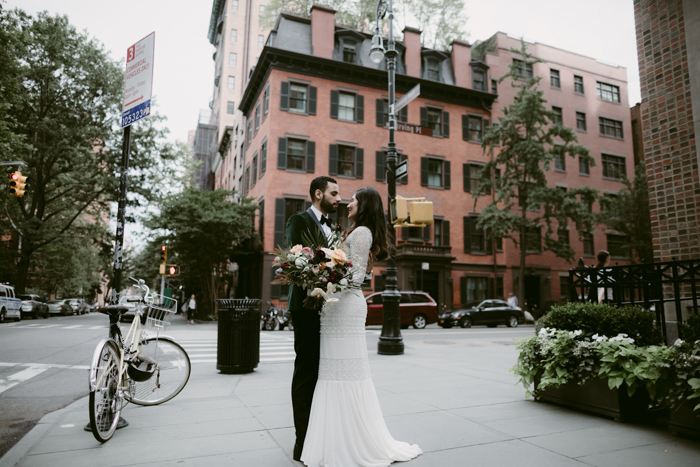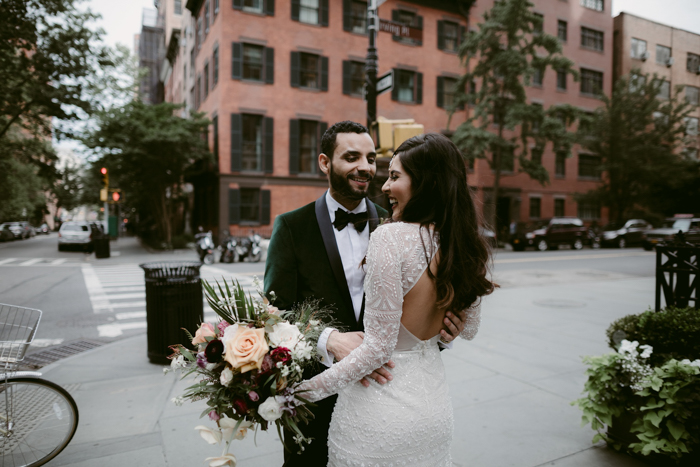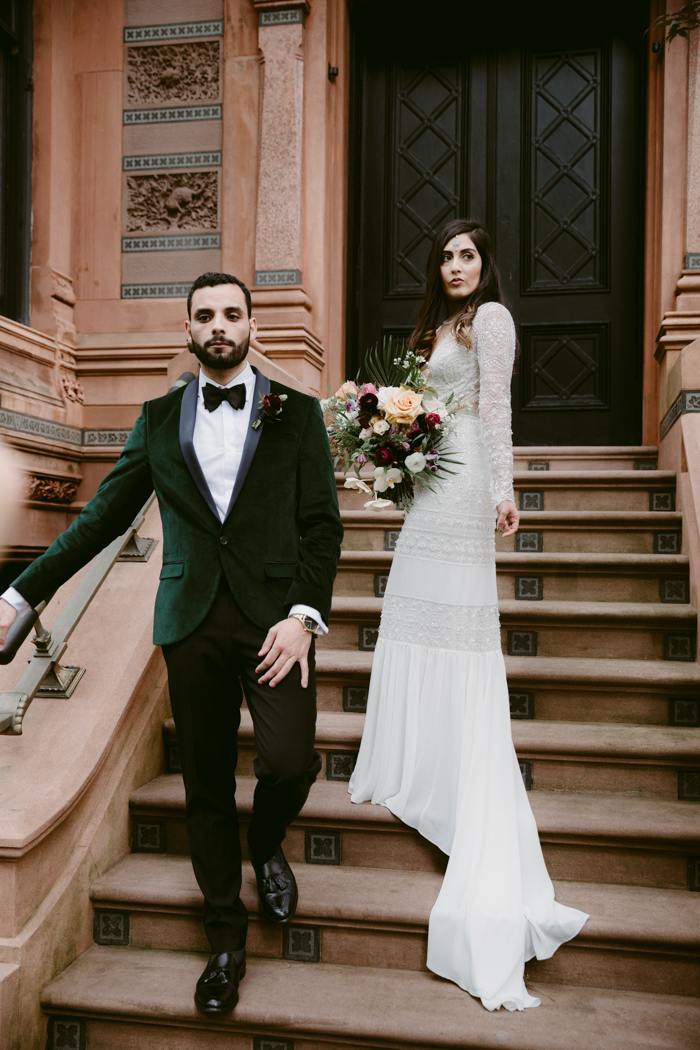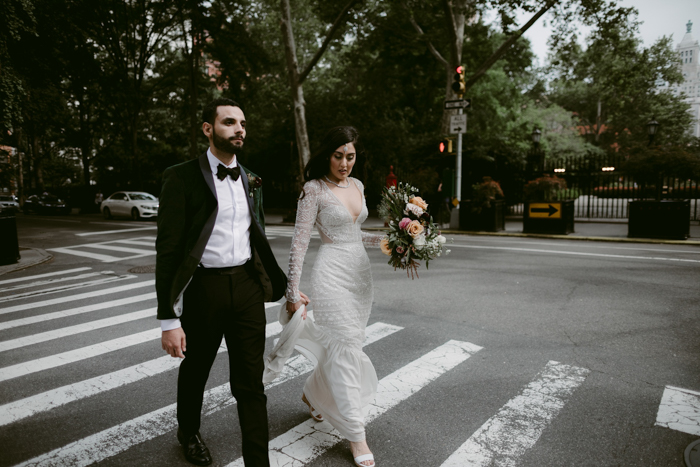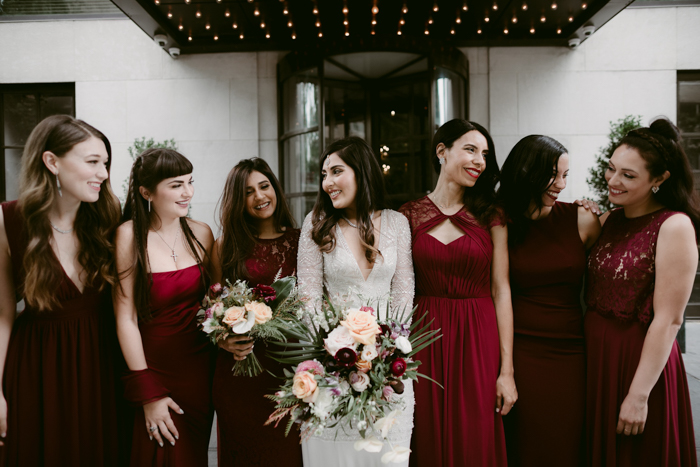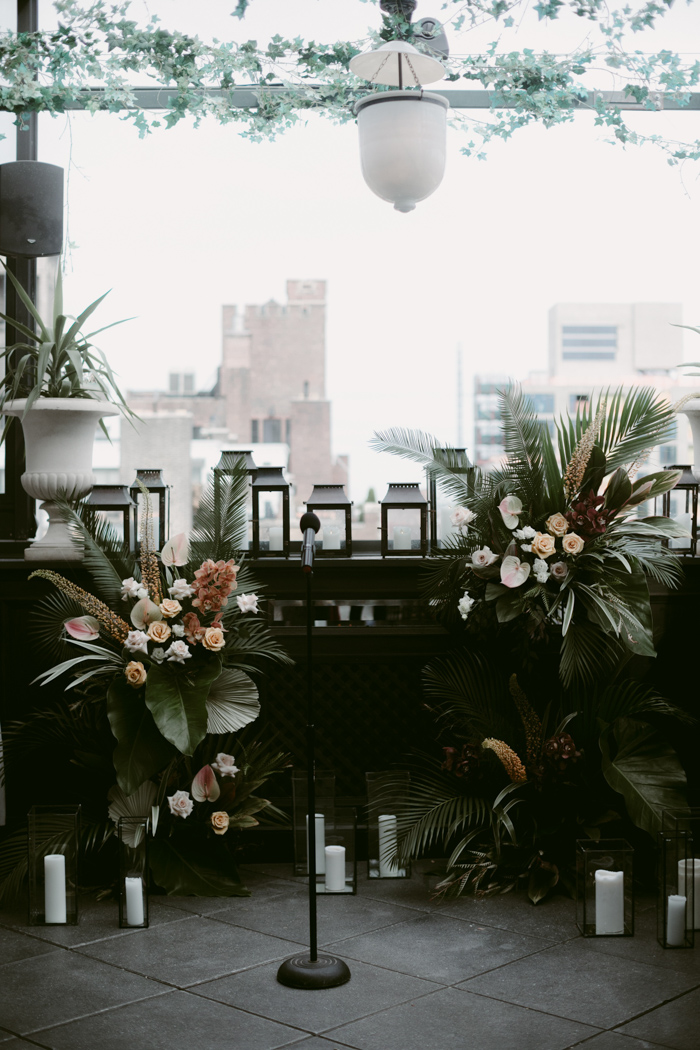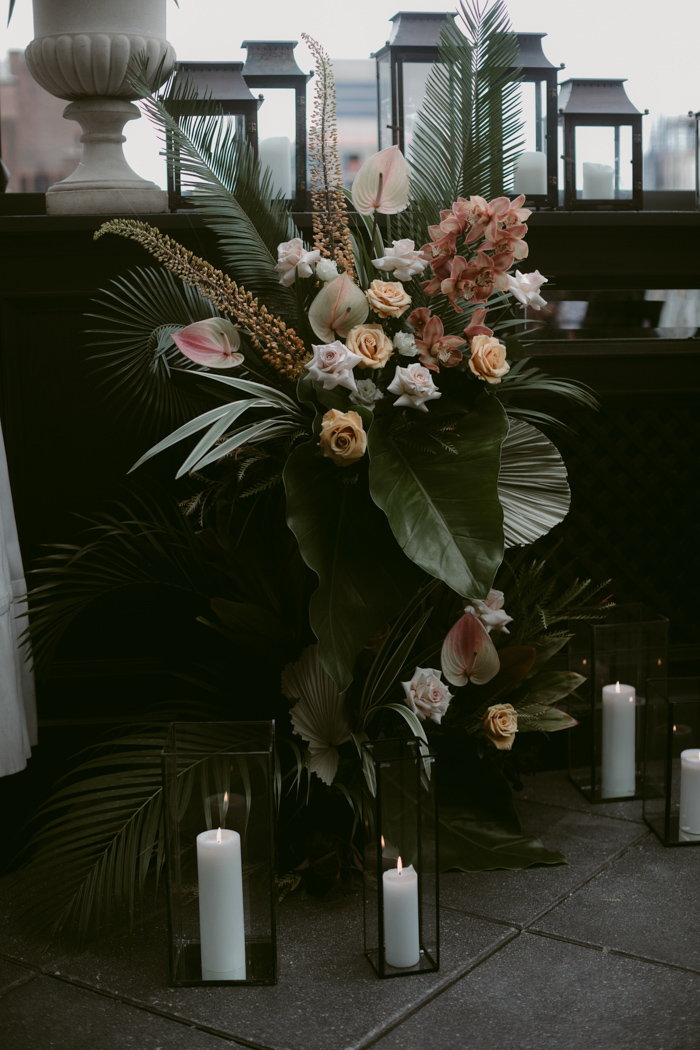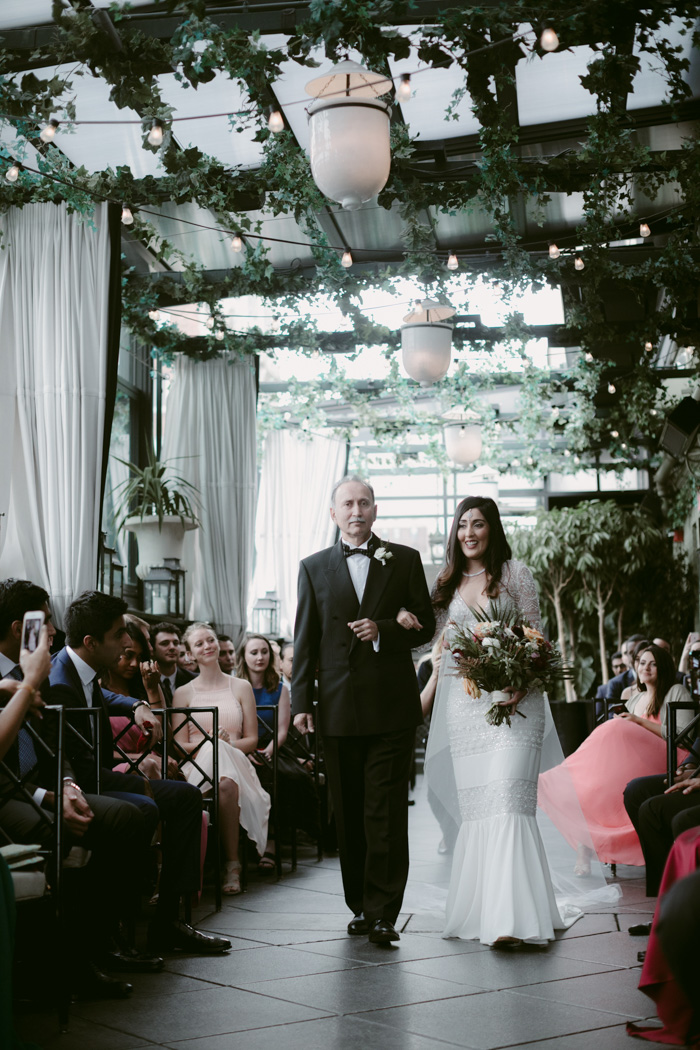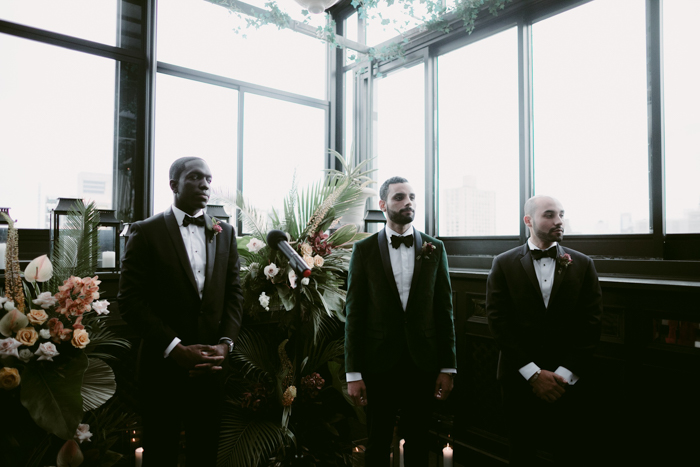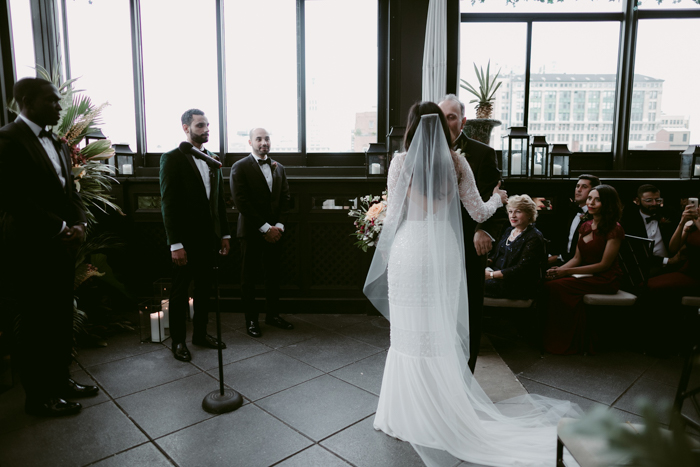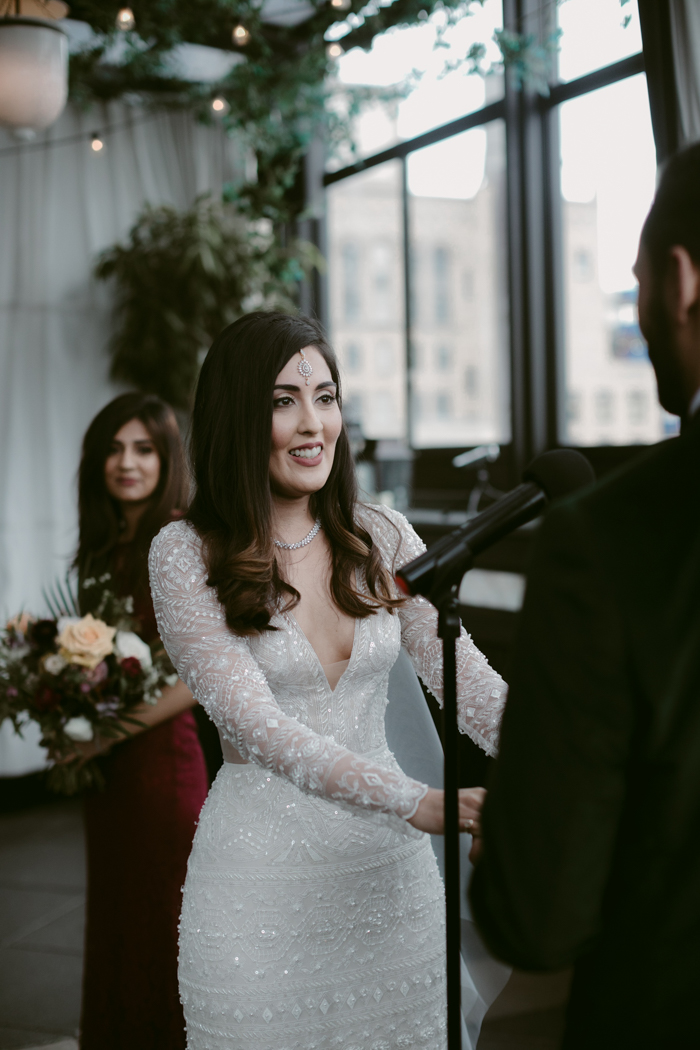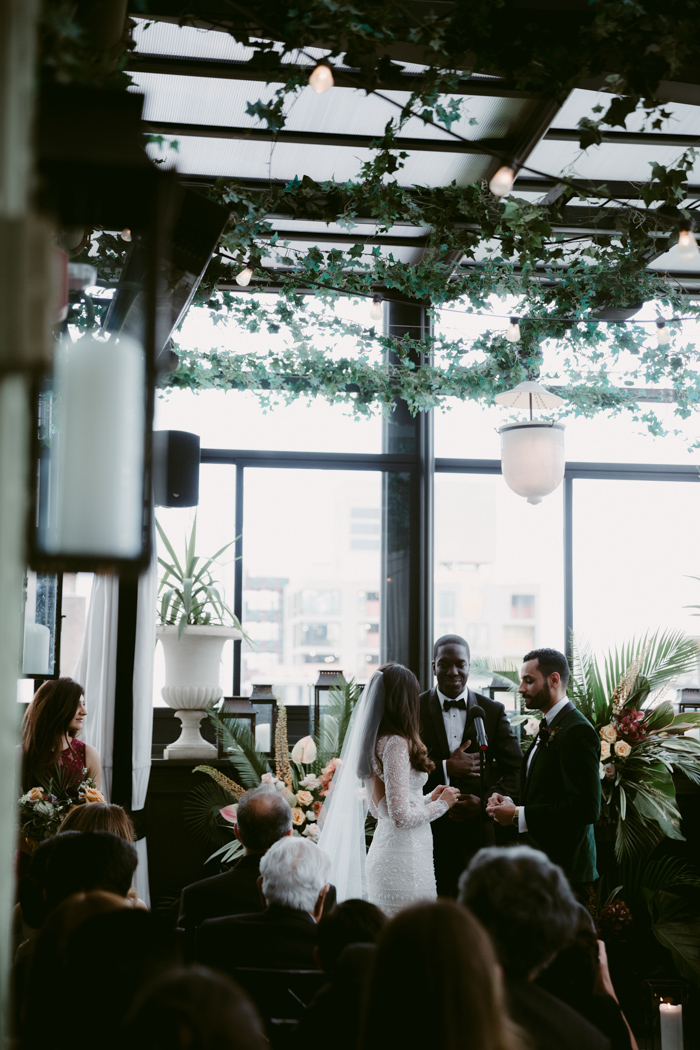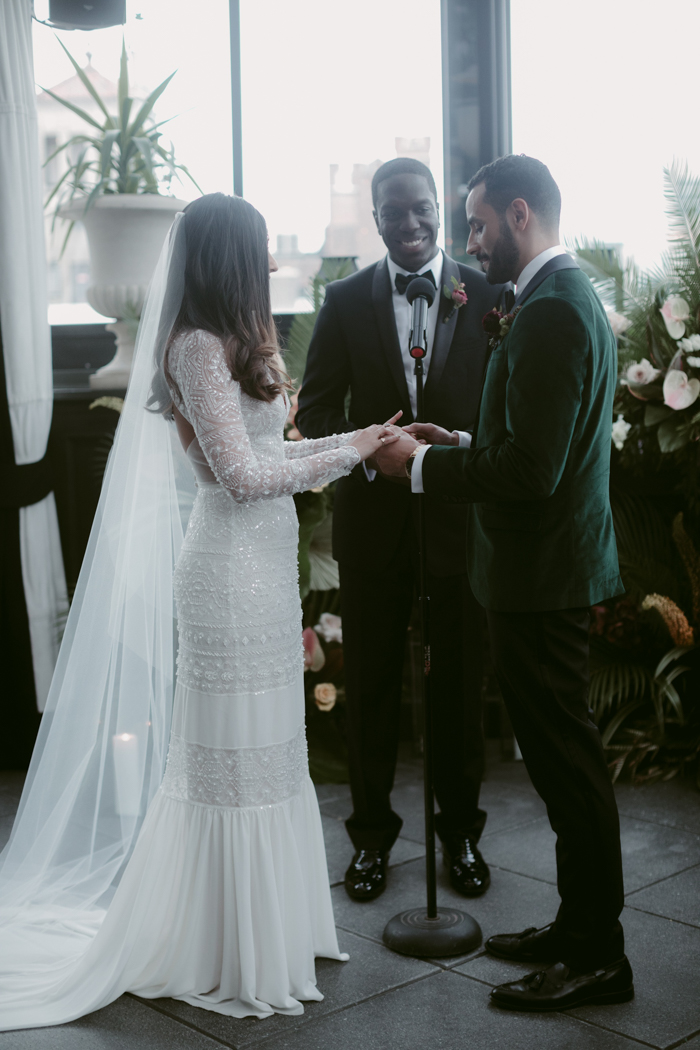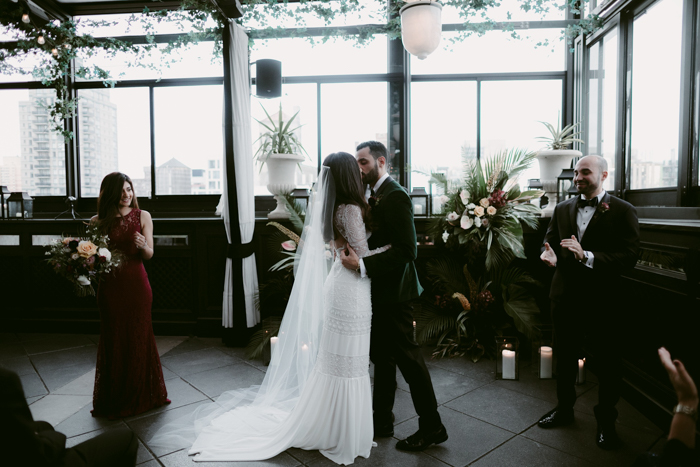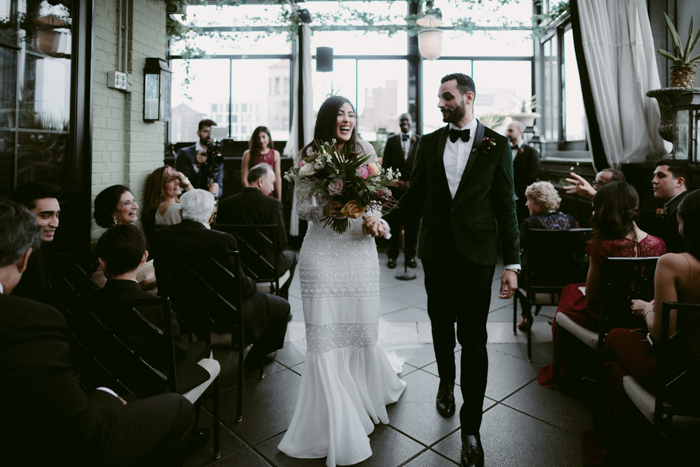 There were so many great memories from the day! One of our favorites was minutes after we were married and walked out as "Mr. & Mrs." to be greeted by all of our family and friends! It was such an incredible, surreal feeling to have both sides of our families and our closest friends under one roof, all happy, enjoying the beautiful day! Pure bliss, I tell ya.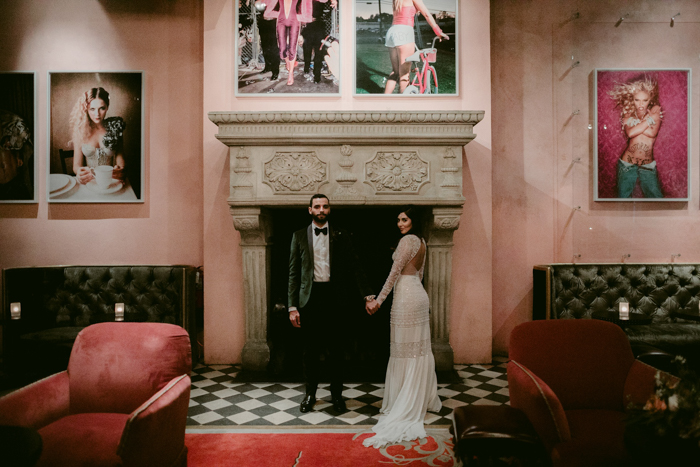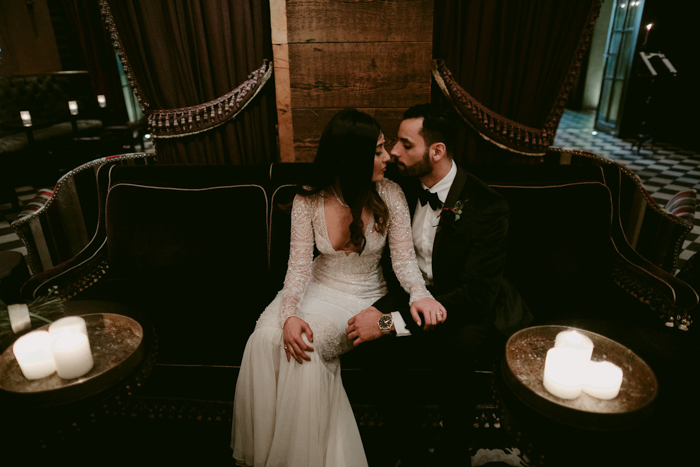 As soon as we walked onto the rooftop at Gramercy Park Hotel, we knew that was it! When a guy from the big city serendipitously falls in love with a girl from a far-away island, its only fitting to throw a party that spells out the urban jungle. The Gramercy Park Hotel rooftop was exactly that! This historic New York venue is effortlessly chic and the roof is intimate, romantic, and magical.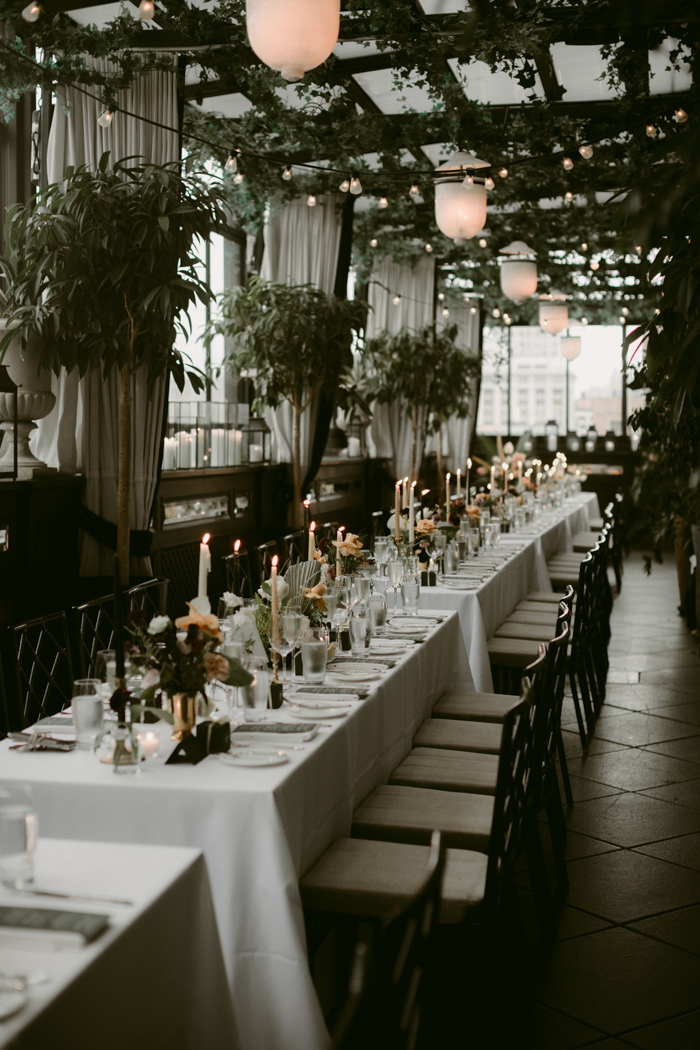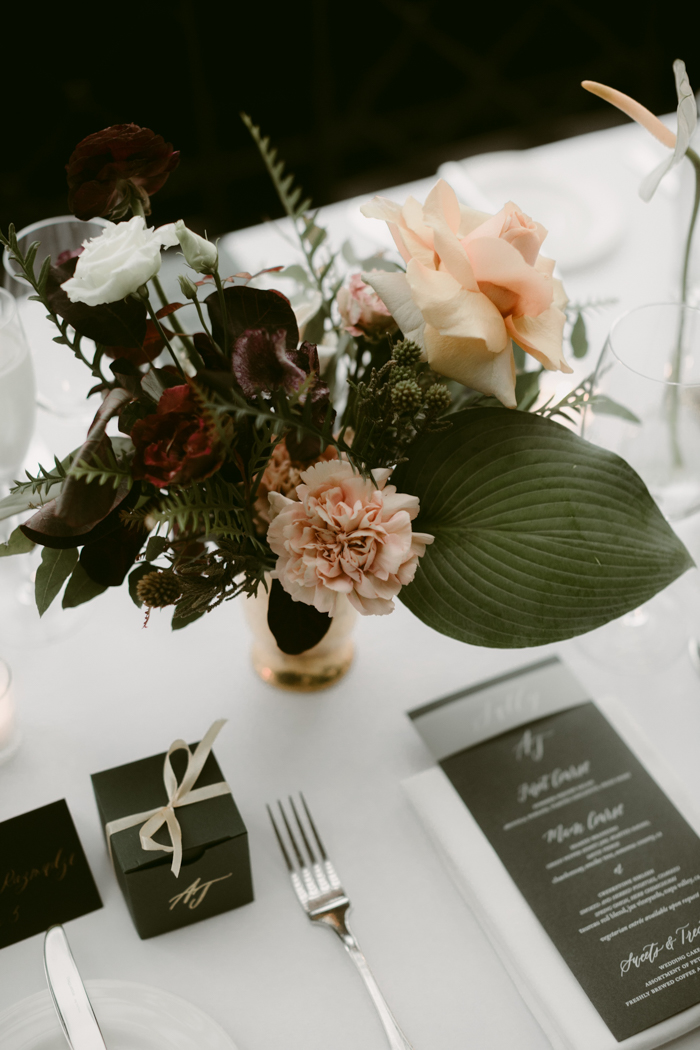 We gave each of our guests a rose quartz crystal because we believe in the strength of the Earth's power stones. So, it was only fitting to give the people we care about the most a stone that symbolizes love. We loved the idea of packing in all the good vibrations from the wedding and sending the crystals on their merry way!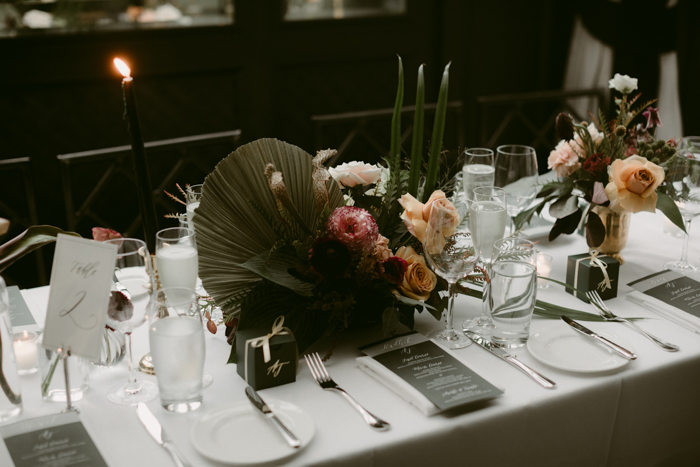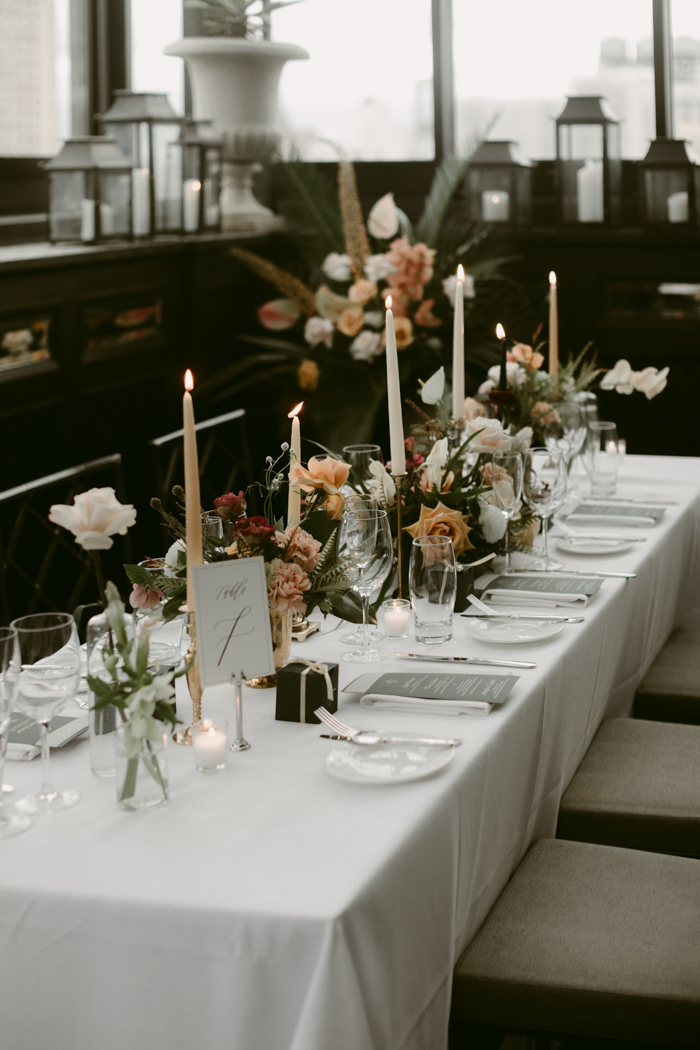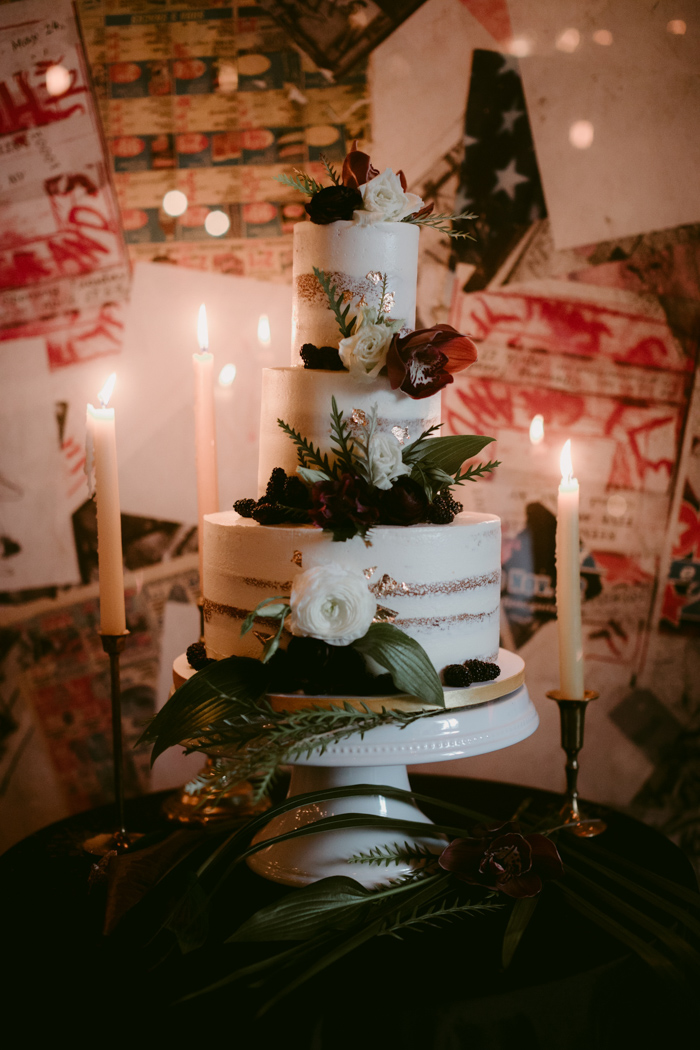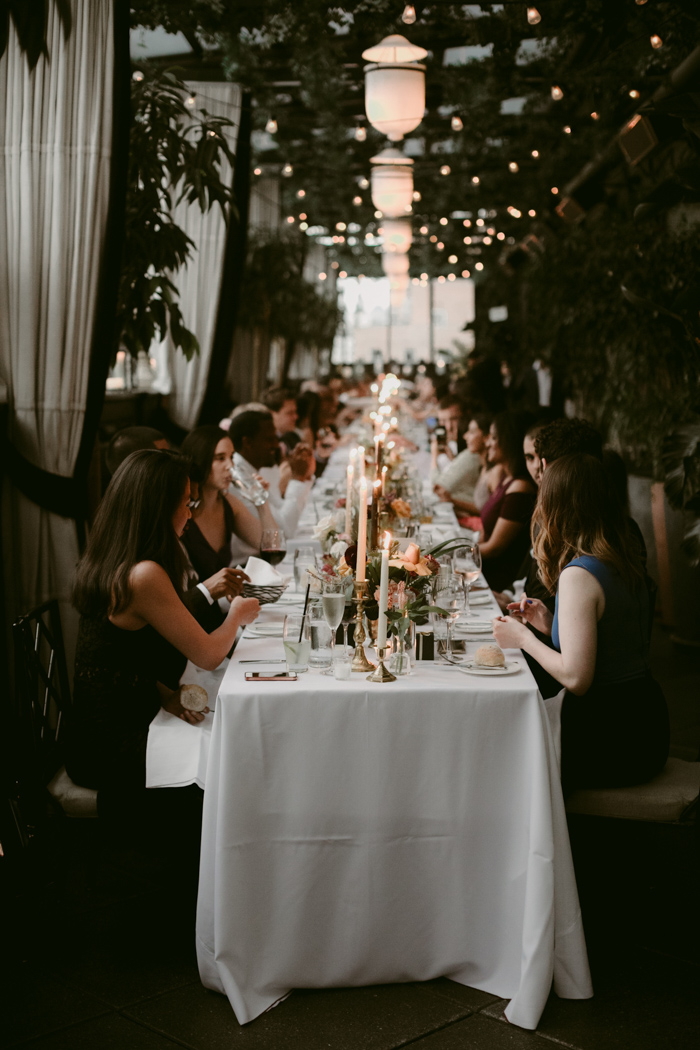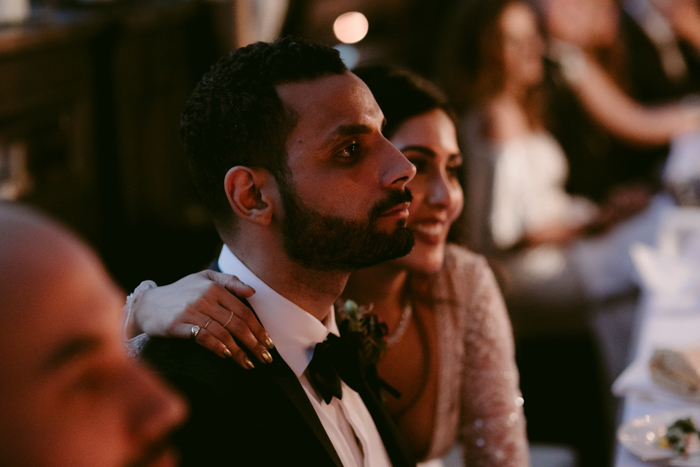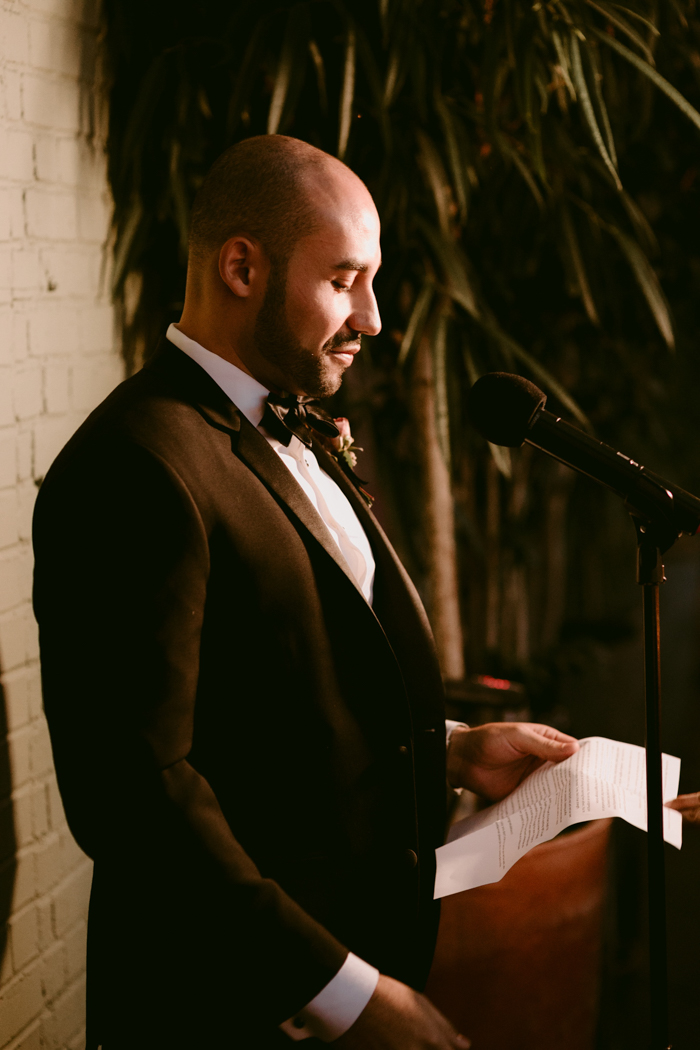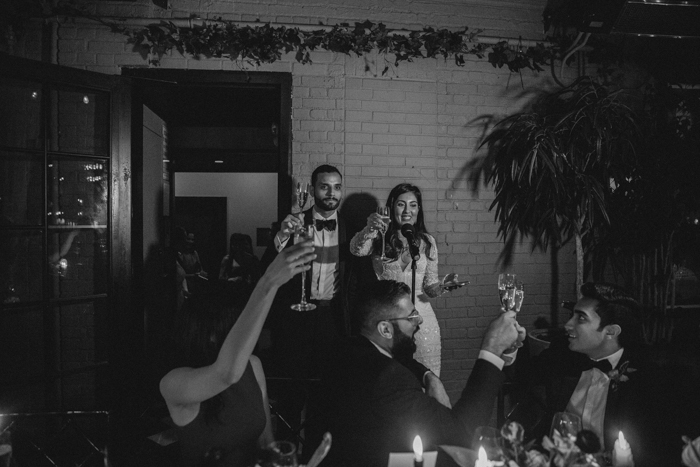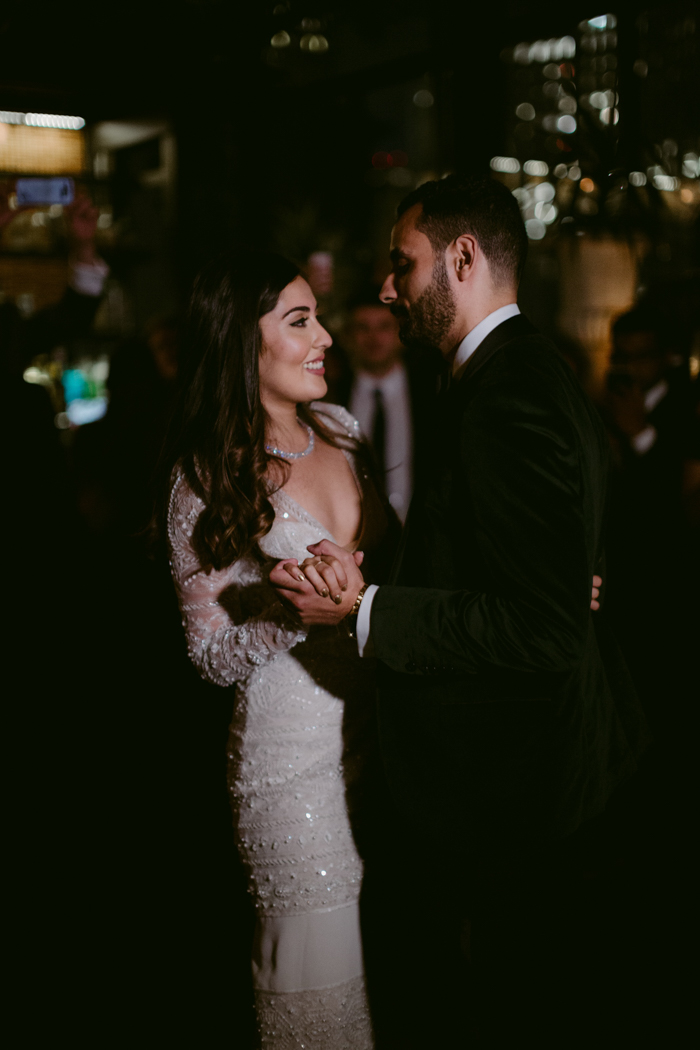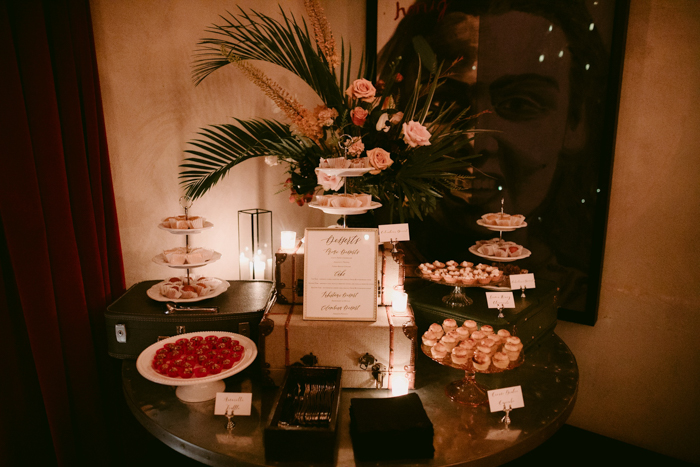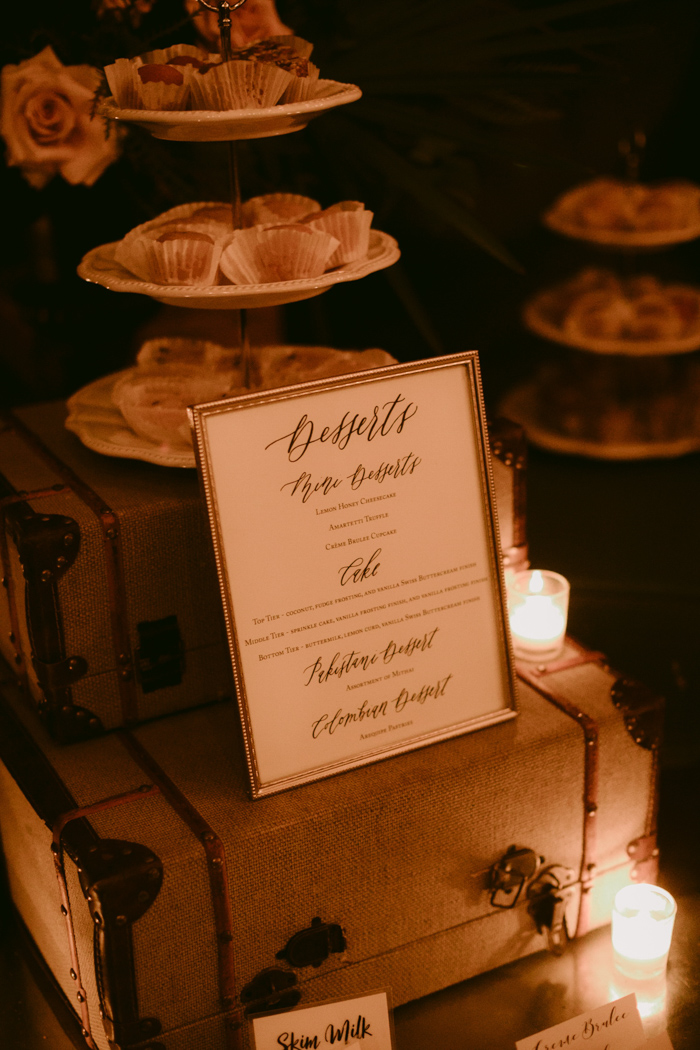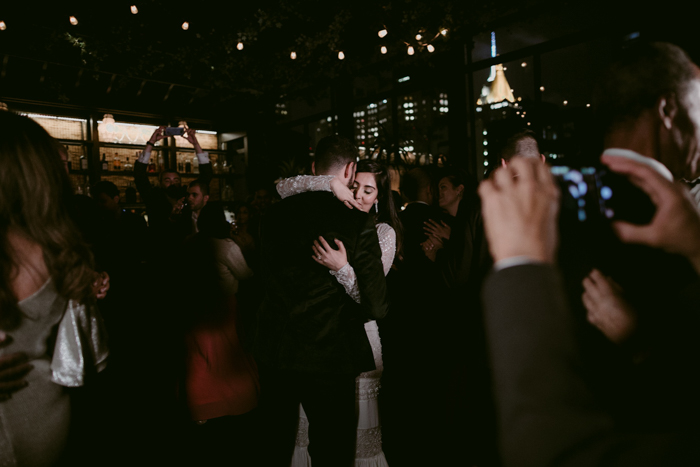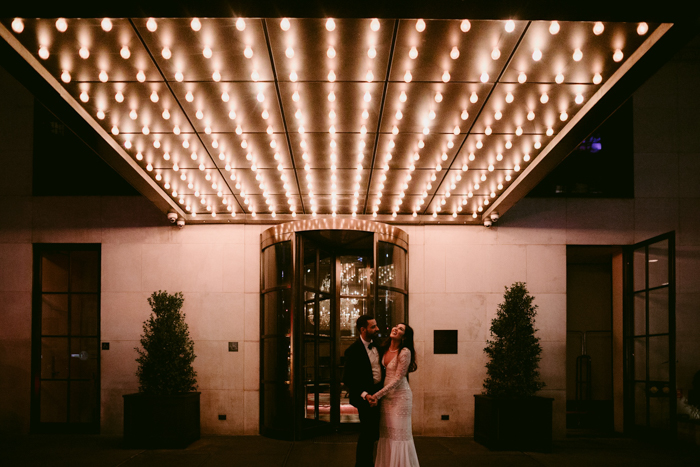 Congratulations to Amel and Julio, and a big thanks to UNIQUE LAPIN Photography for sharing this lovely Gramercy Park Hotel wedding with Junebug! Planning a wedding in New York? You won't want to miss this low-key romantic Airbnb wedding in Ithaca, New York!