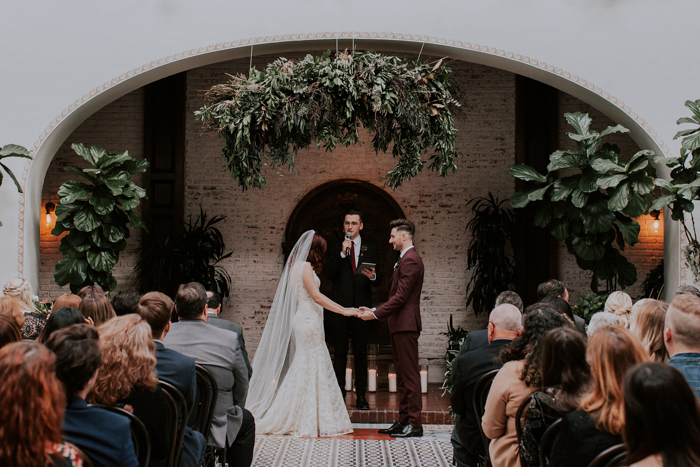 If Old Hollywood style and '20s glamour make your heart skip a beat, we've got quite a treat for you! Taryn and Tyler's wedding at the Ebell of Long Beach was all of that and so much more. All in the Detail Design helped the couple enhance the sophistication of the historic California venue with vintage-inspired colors, modern lines and silhouettes, and loads of greenery for contrast. Seriously, it felt like we were looking at the most glamorous movie set imaginable! Not surprisingly, the star of the day was Taryn's vintage, low-back Claire Pettibone gown, which she paired with accessories from the '20s and '30s. It was like looking at a modern Greta Garbo in every image captured by Mary Claire Roman Photography and, y'all, we're here for it!
The Couple:
Taryn and Tyler
The Wedding:
Ebell of Long Beach, California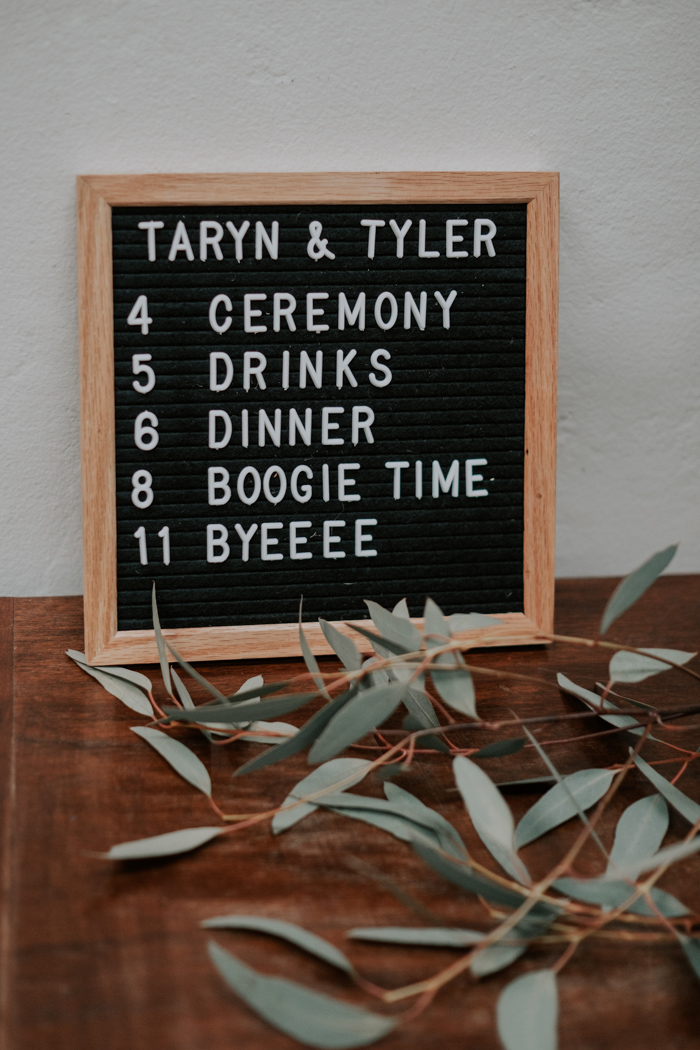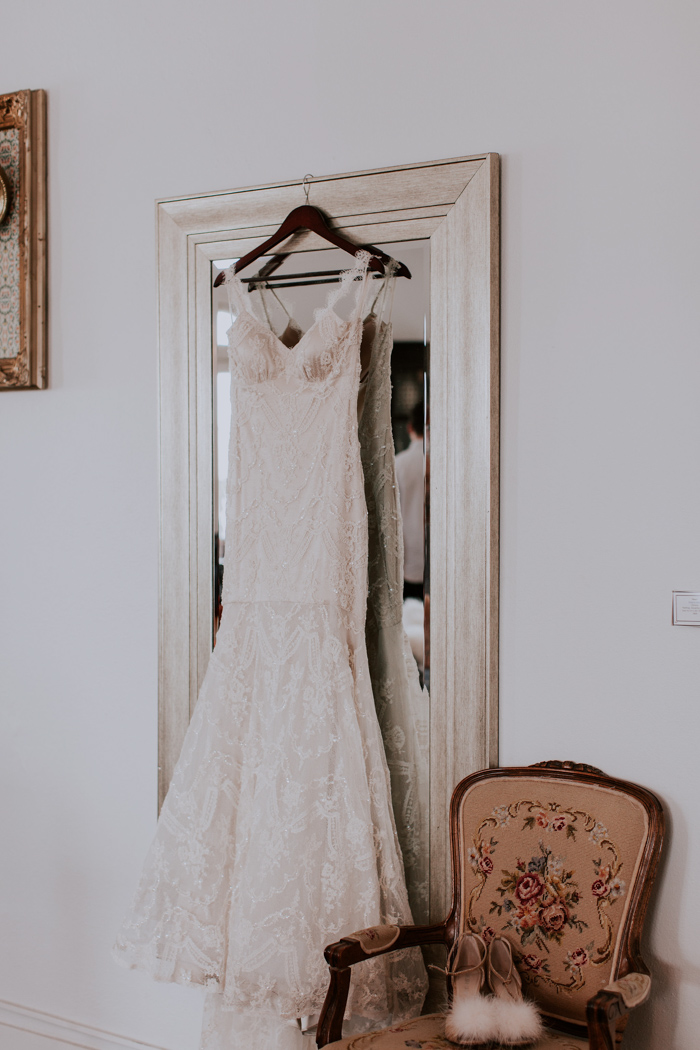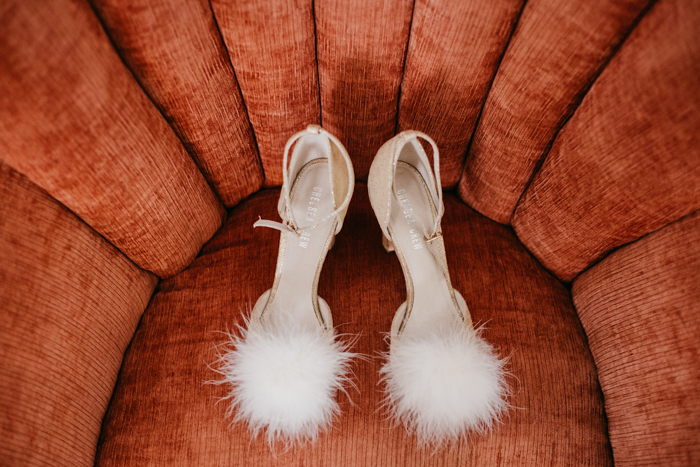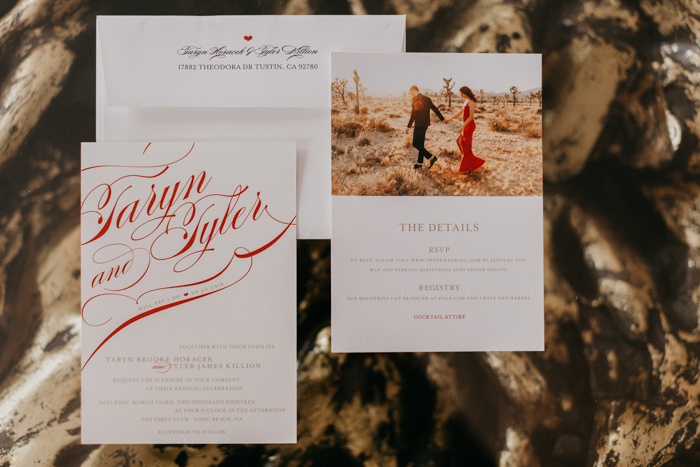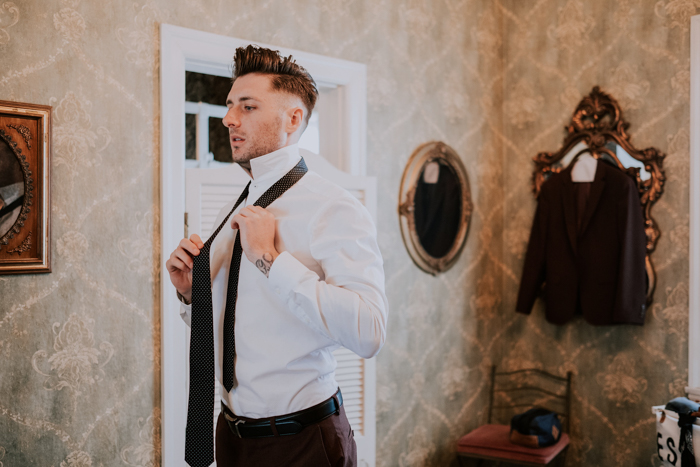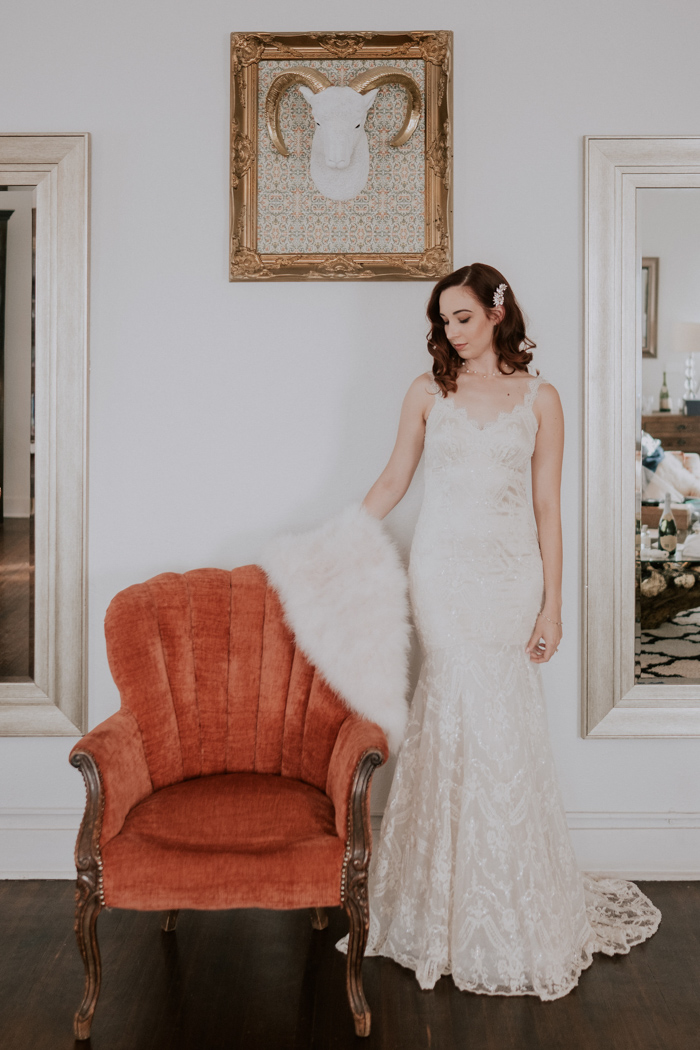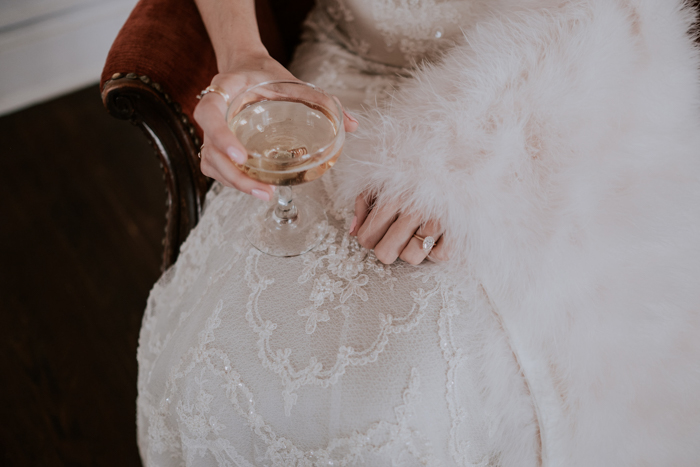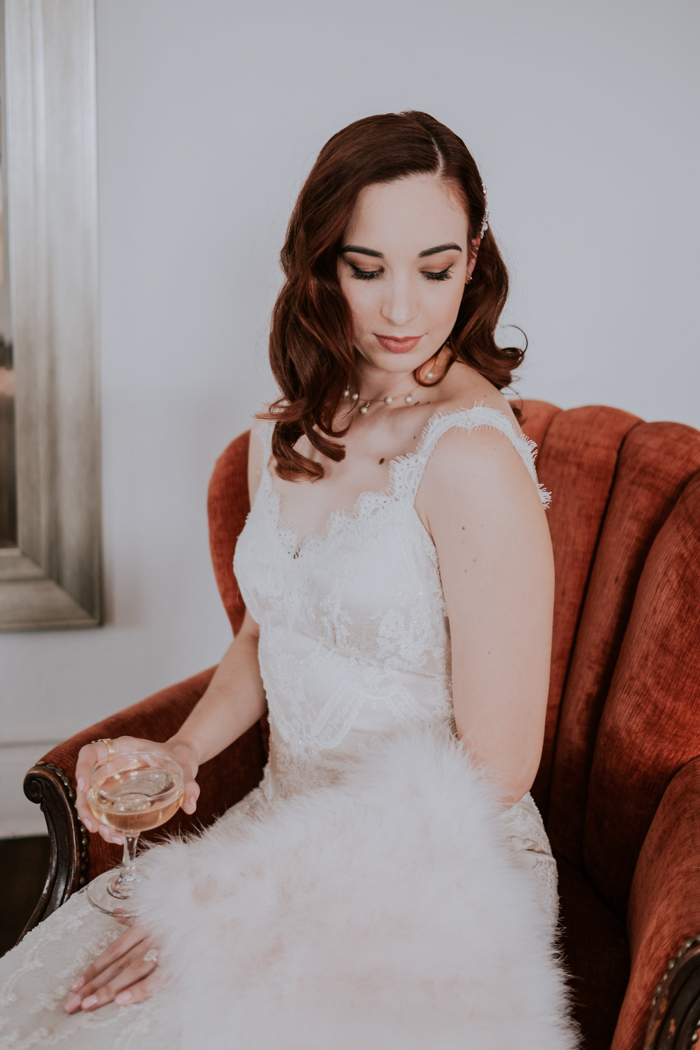 In the craziness of the wedding planning process, we kept coming back to one thought that really anchored us, which was telling our love story is the most authentic way possible. We are both romantics at heart and this day felt so monumental and it was easy to get caught up in smaller details. Being specific about our priorities allowed us to plan in a way that gave us the most magical, grand, yet intimate night with the ones we loved, on a budget that we could afford.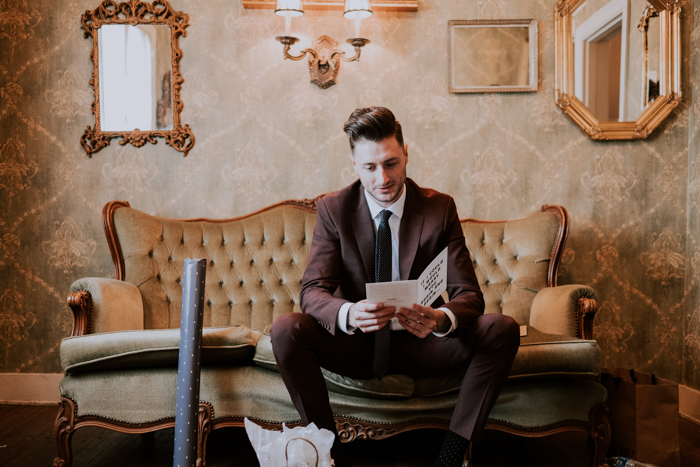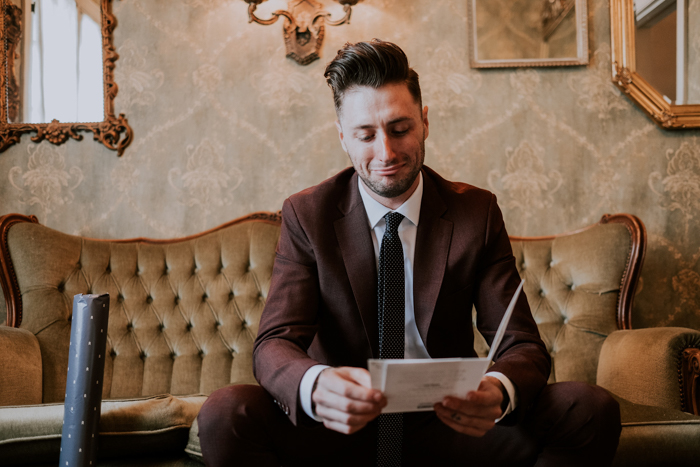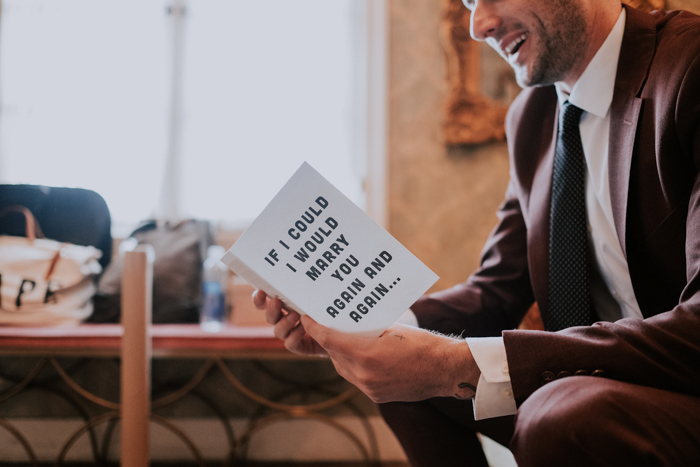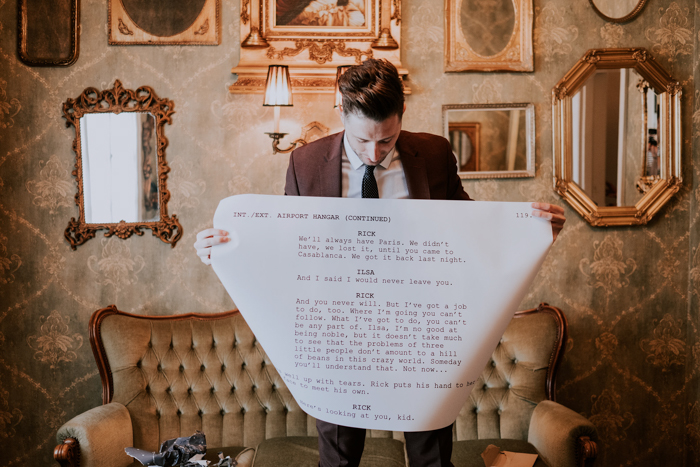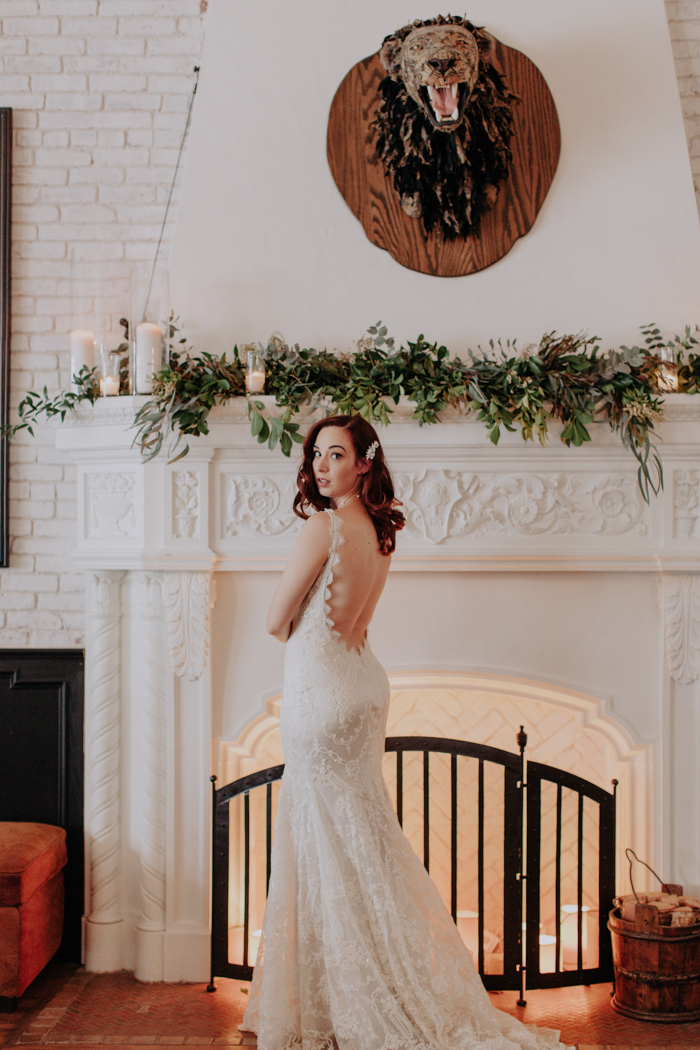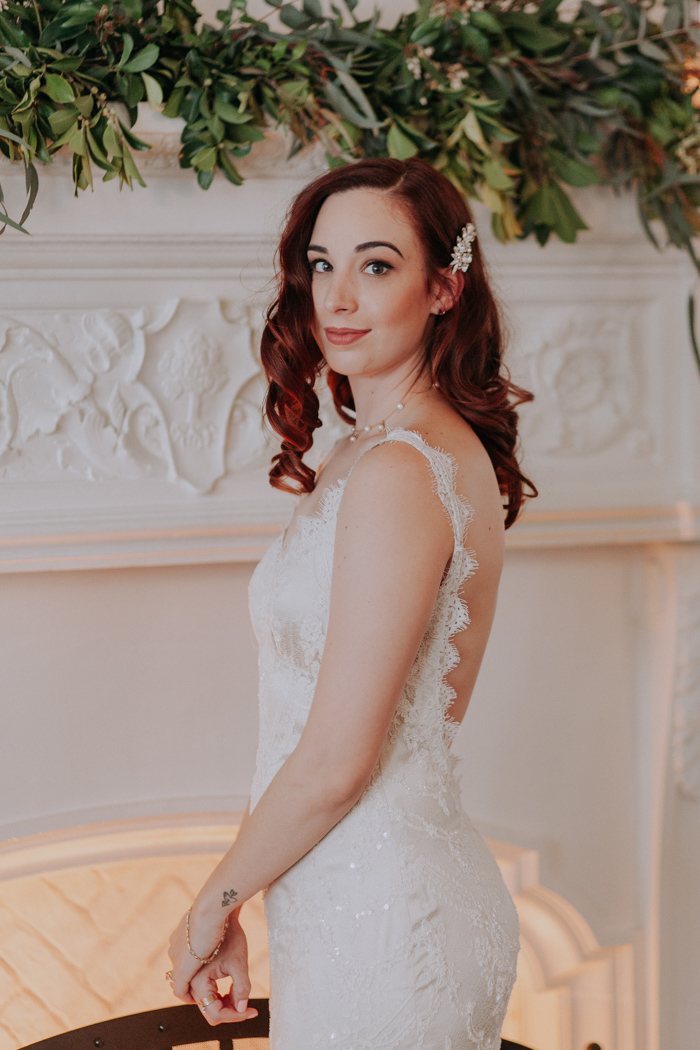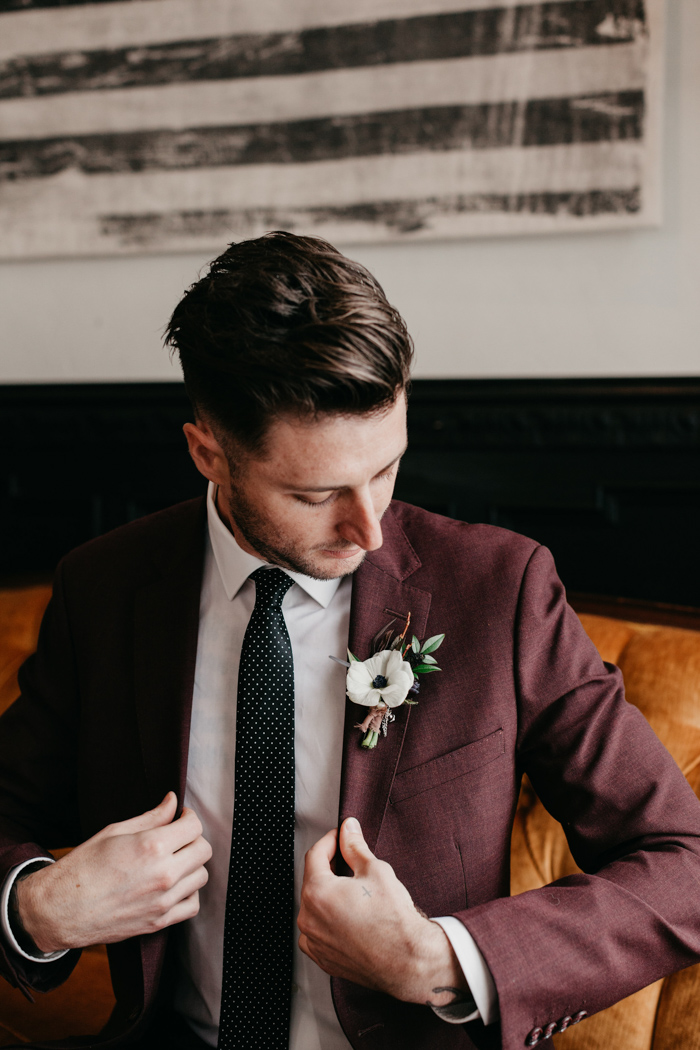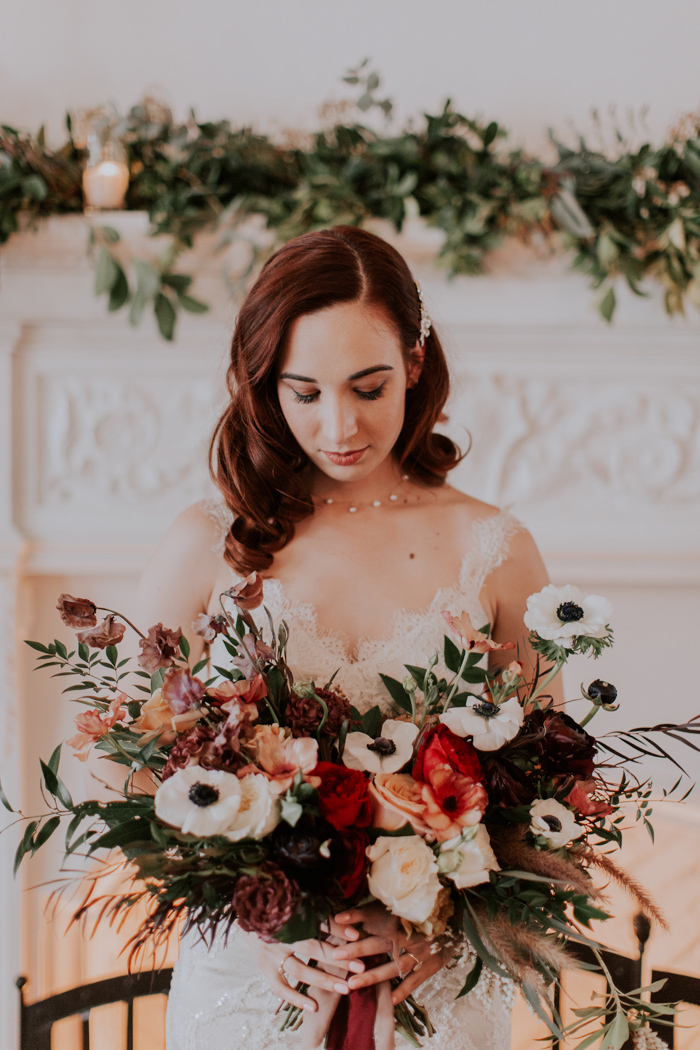 It was love at first sight when we found the venue. We had been eyeing a another venue owned by the same company, but it was further away and more expensive, so we decided to check out Ebell of Long Beach. With its amazing '20s architecture, high ceilings, skylights, and funky decor, we were sold! Also, getting married in early March was a risky time for weather, so having the perks of an indoor venue with the lighting and ambiance of outdoors was the perfect combo.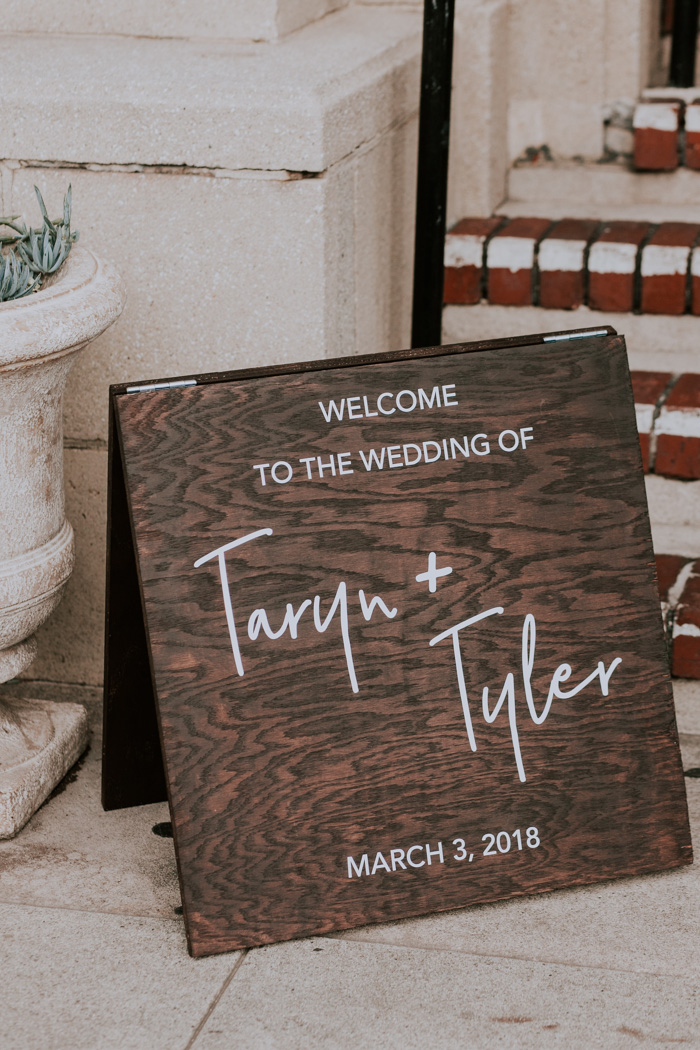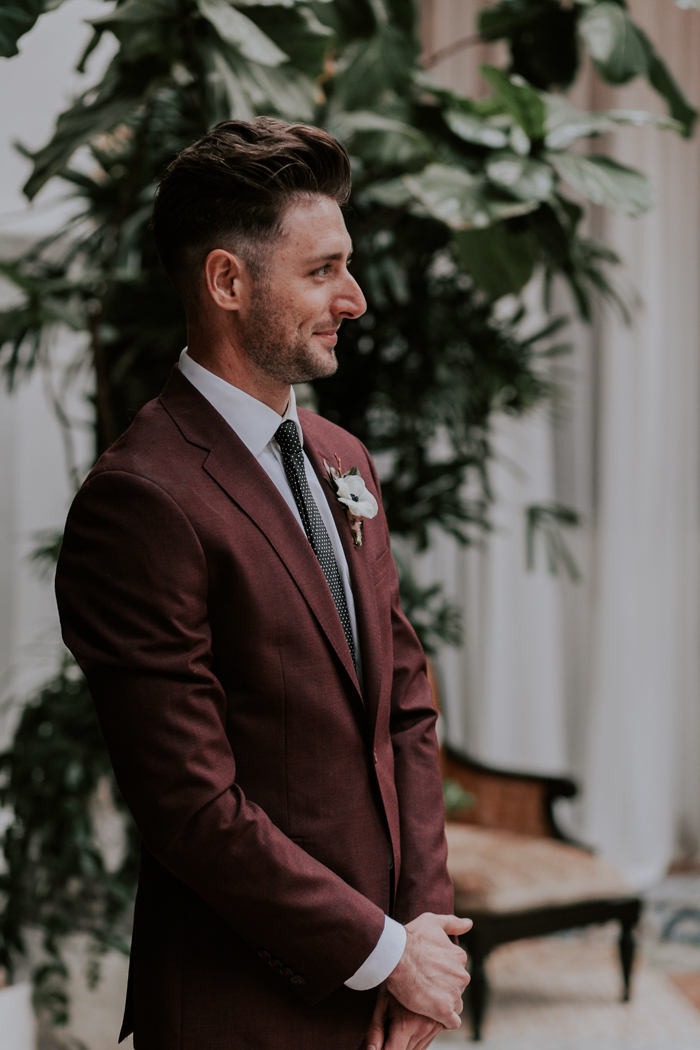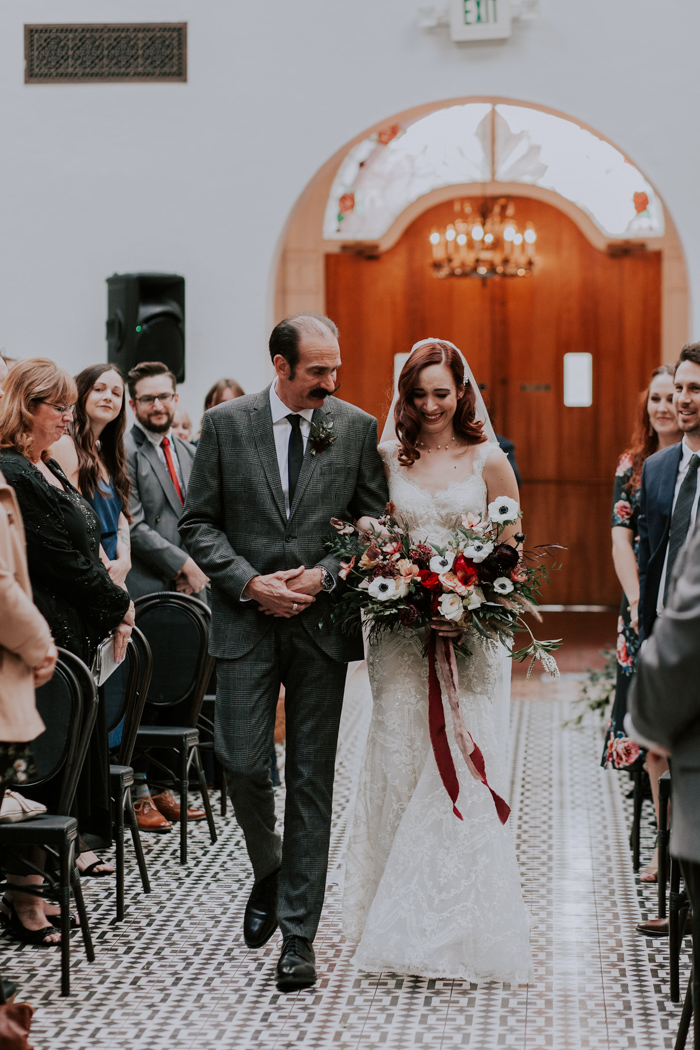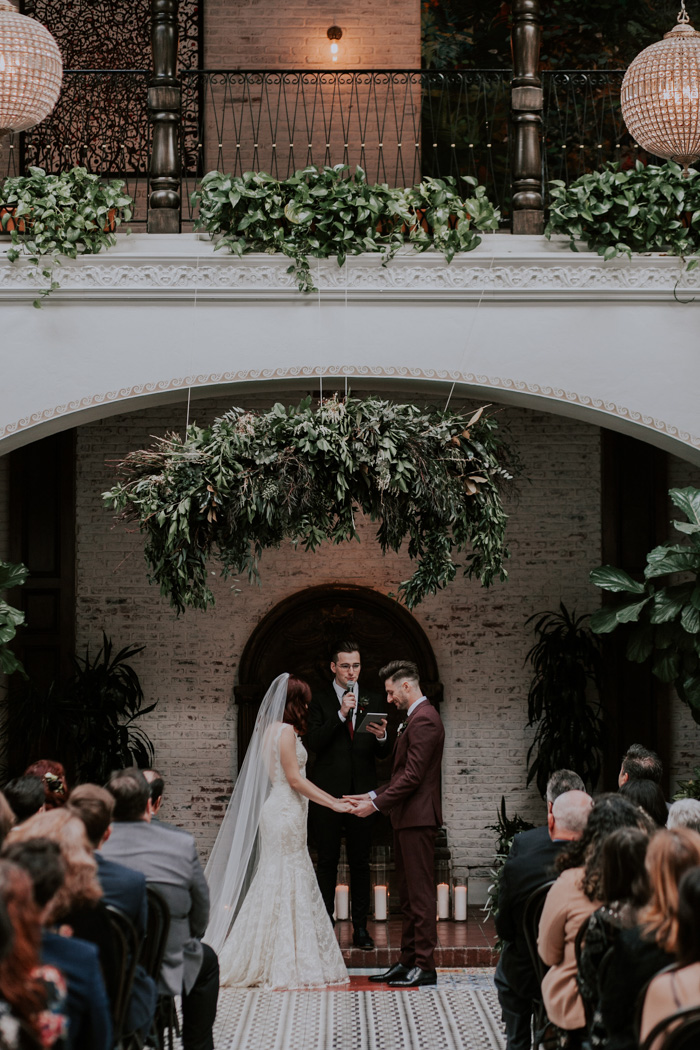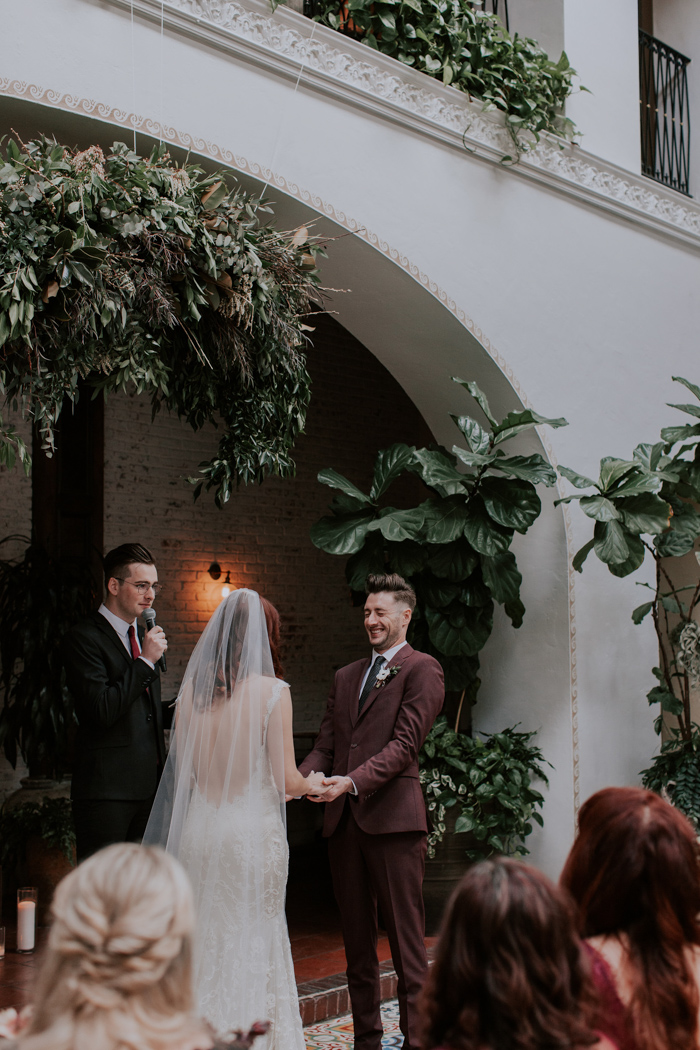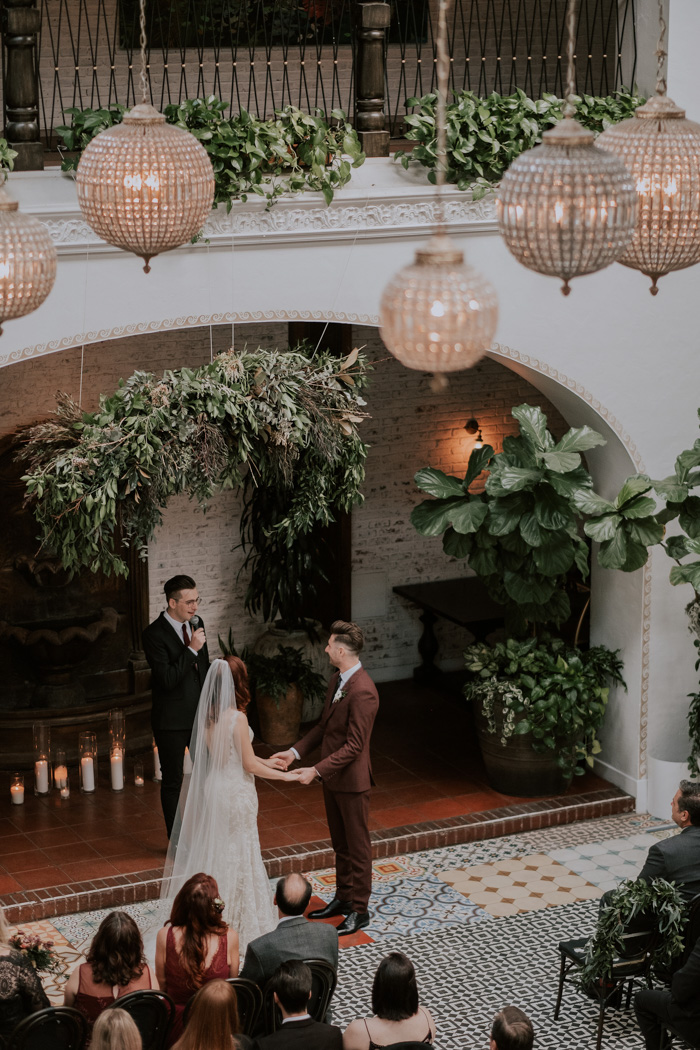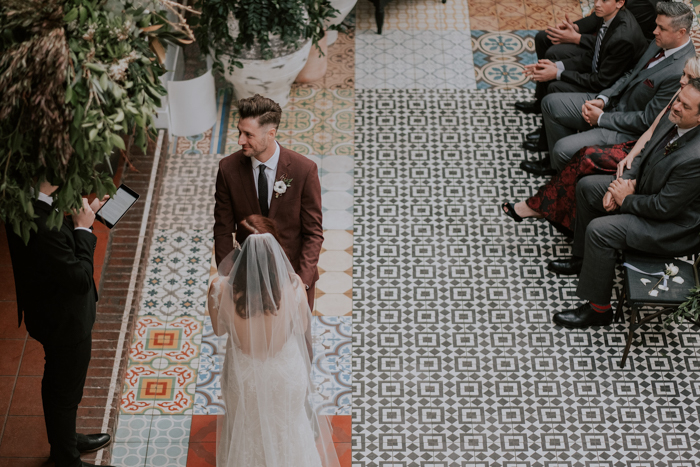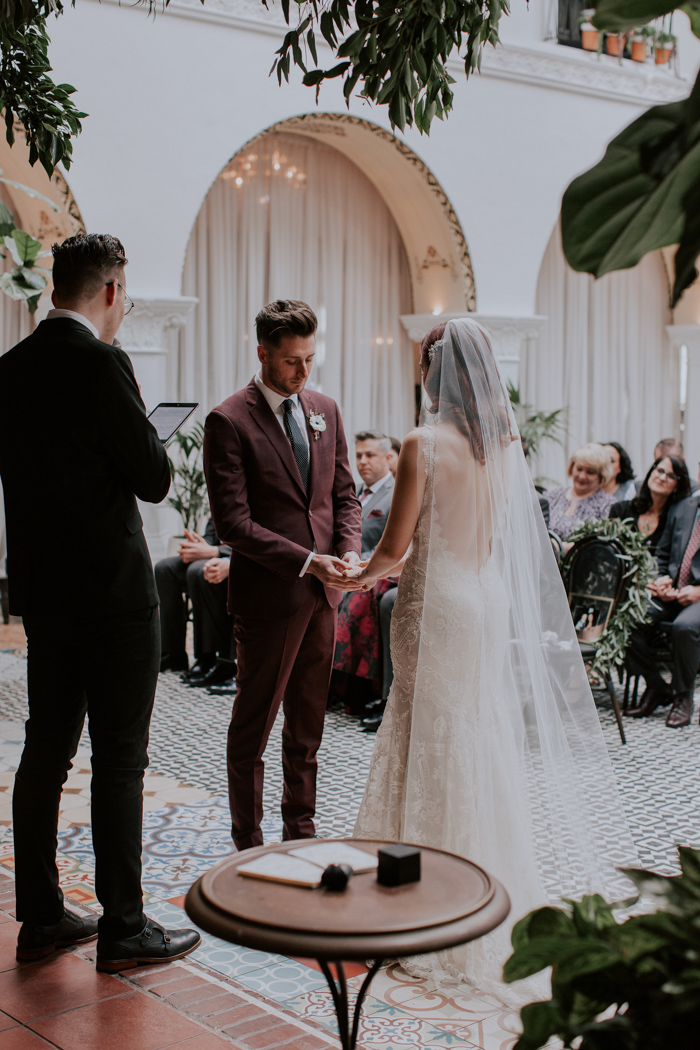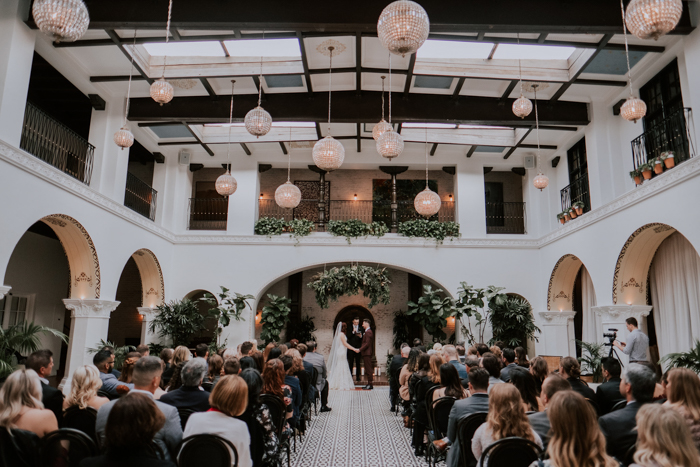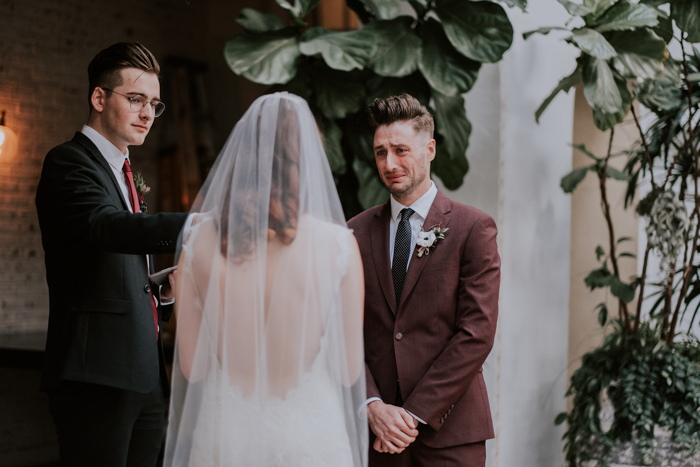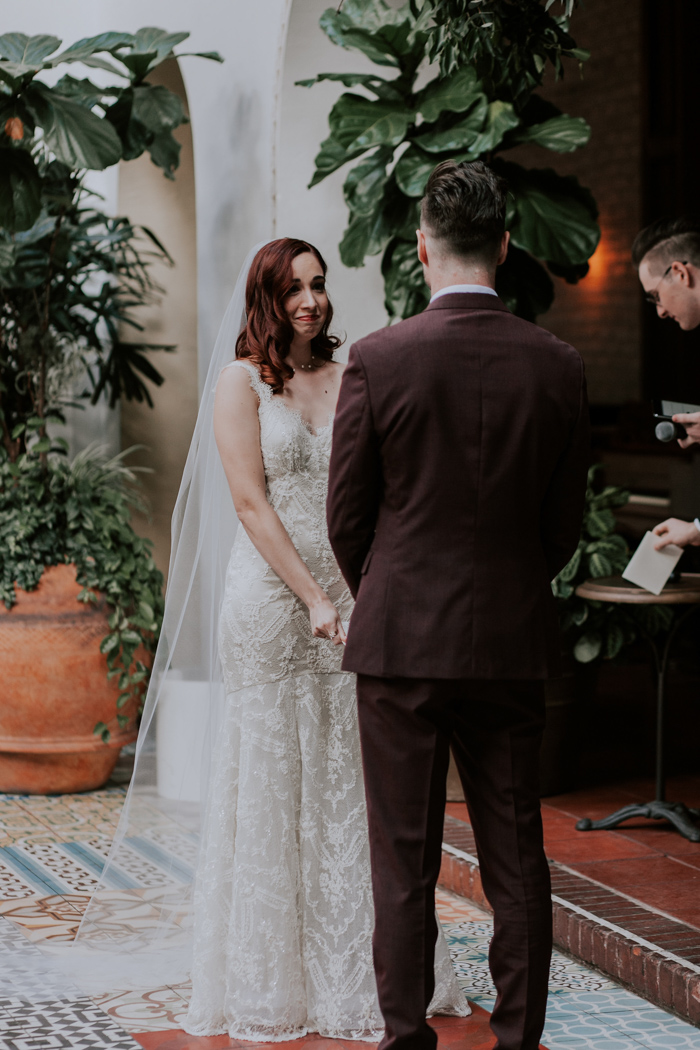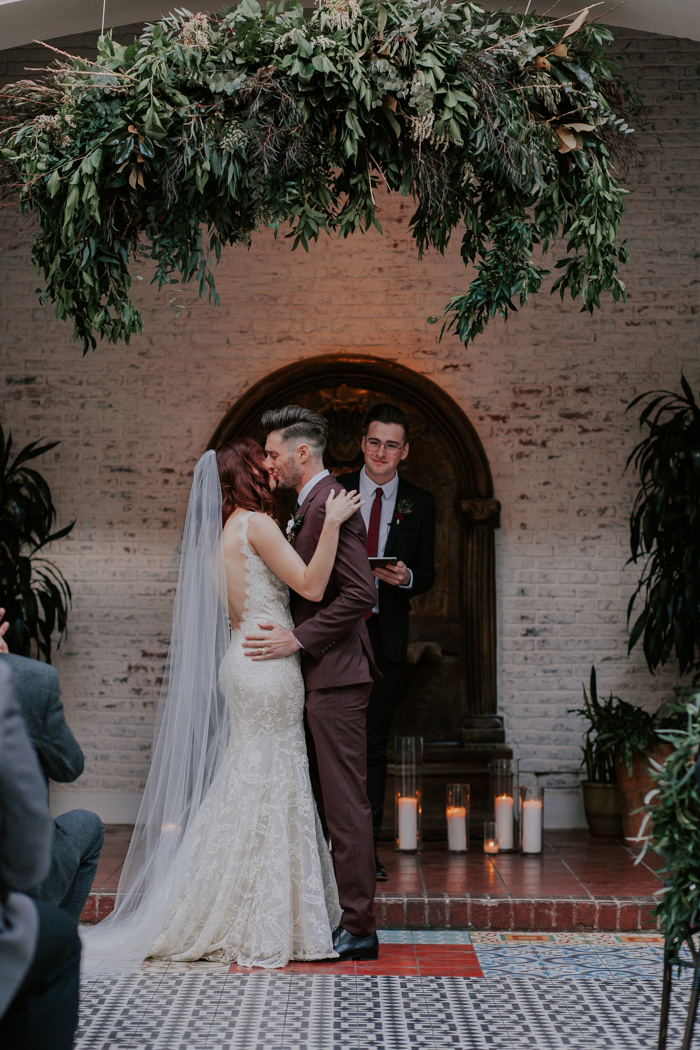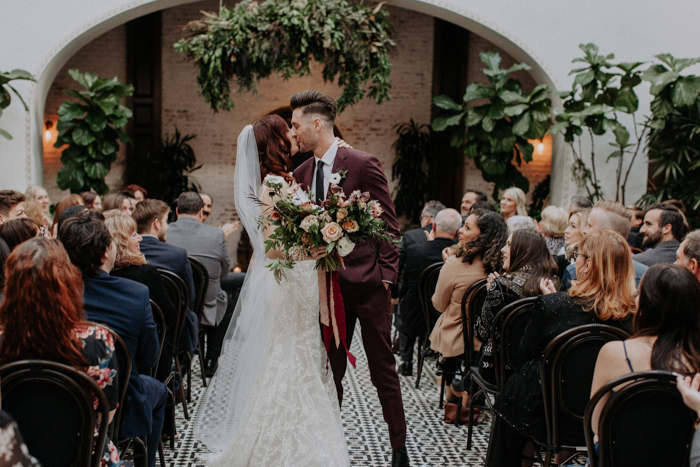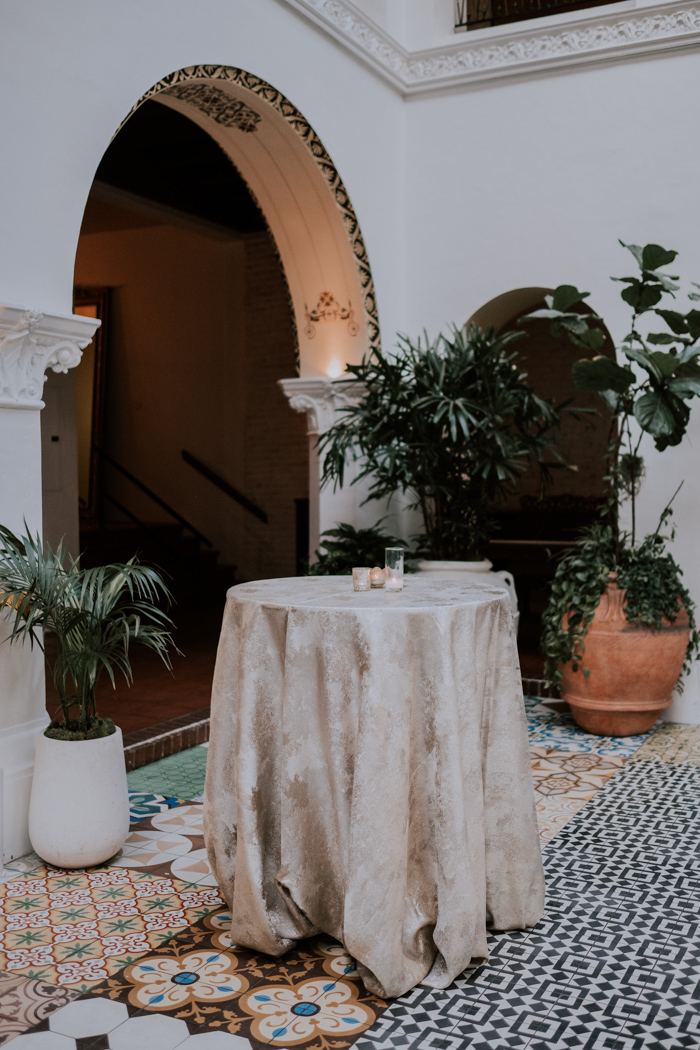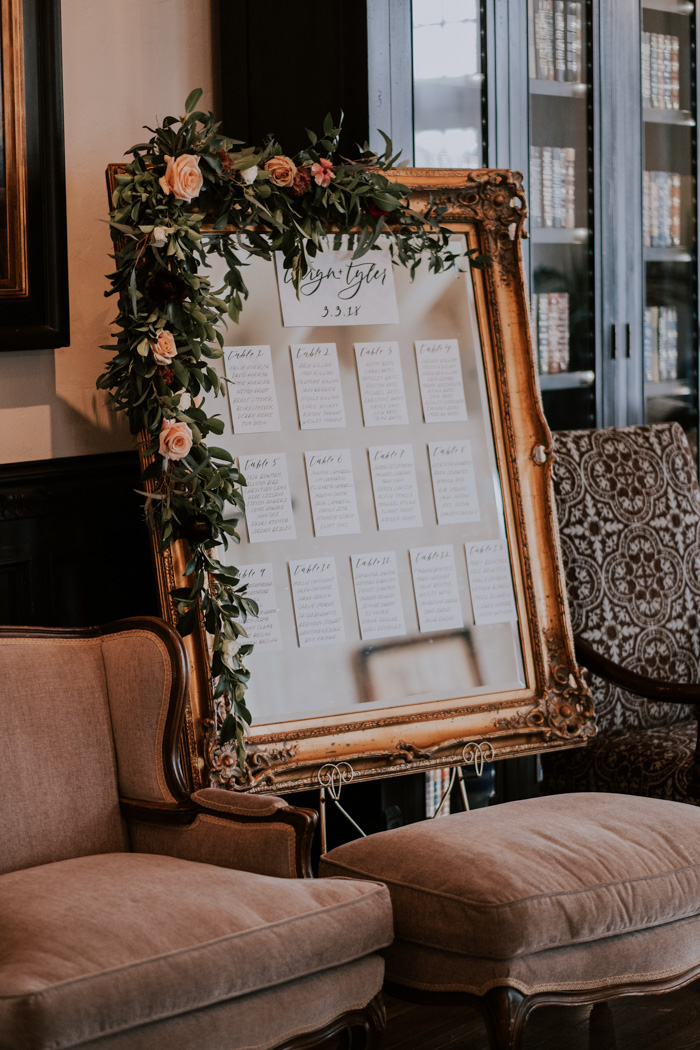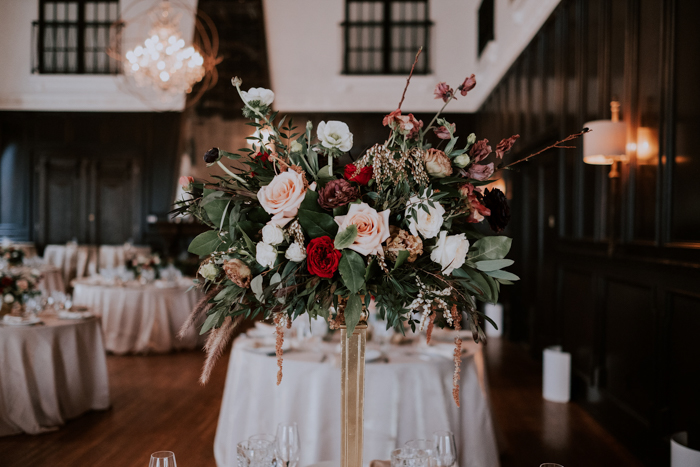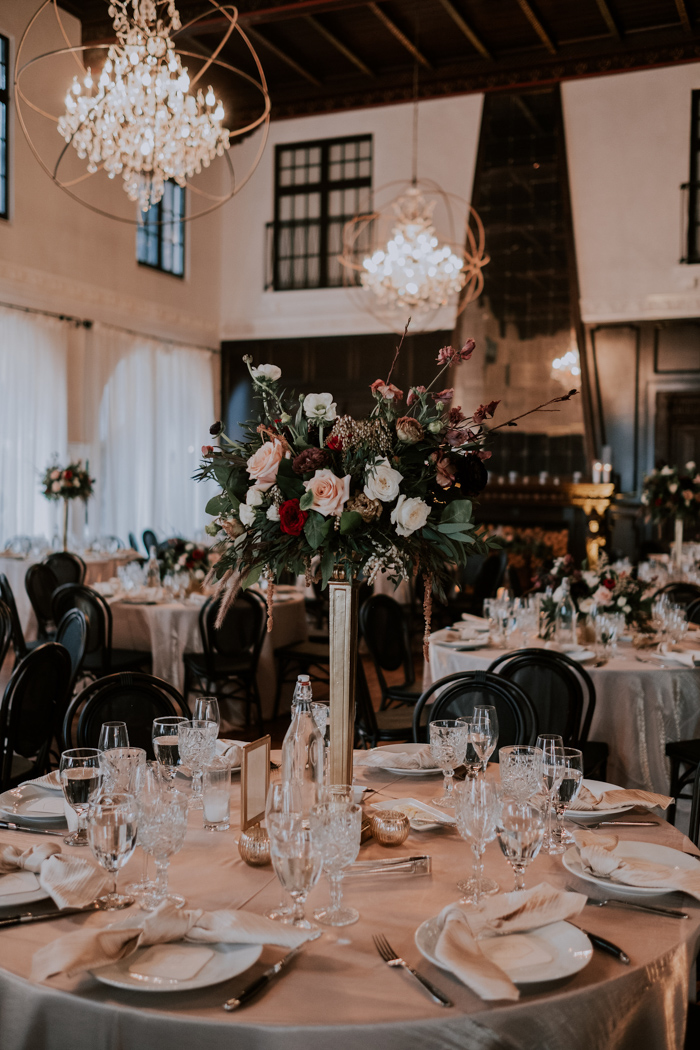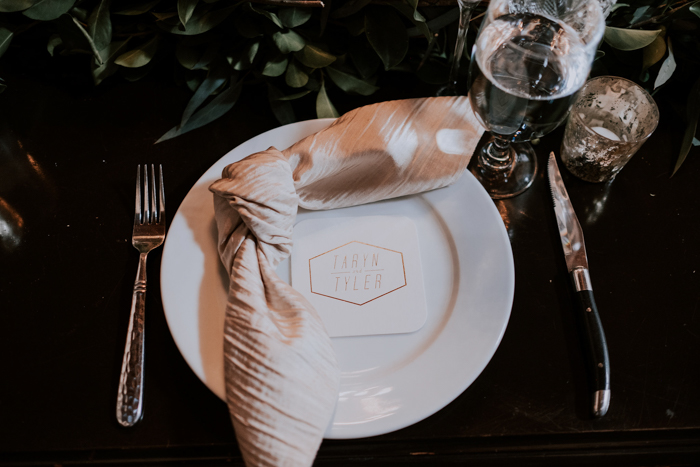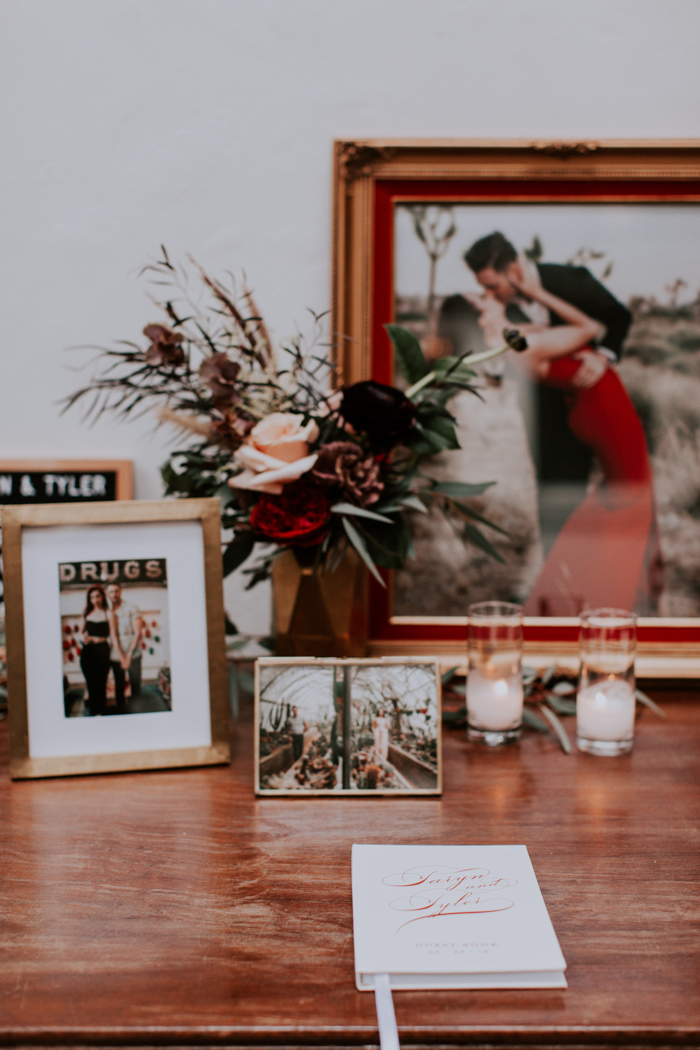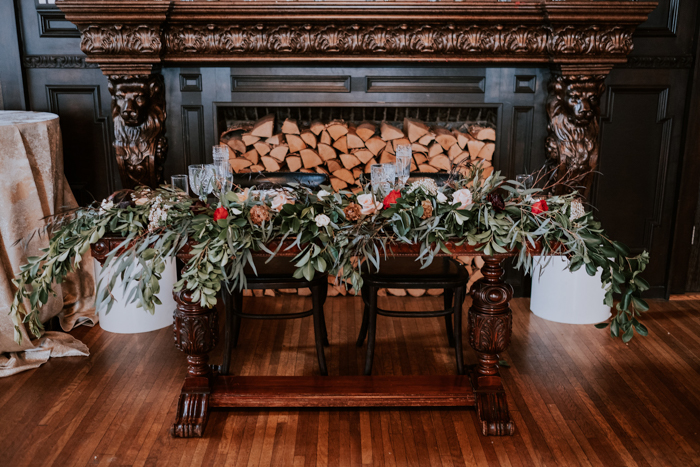 Besides the ceremony, we both loved the time we took after dinner to say hello to friends and family and walk table to table. We had 100 guests and were able to hug every single person in attendance. The love and the energy in the room were palpable and it felt like the perfect note to start our married life on.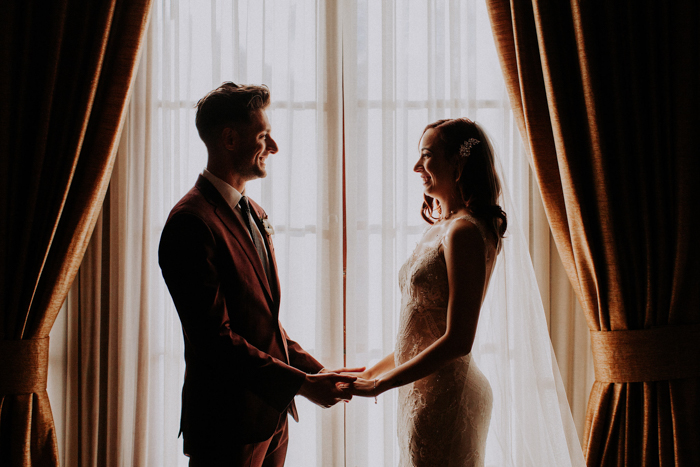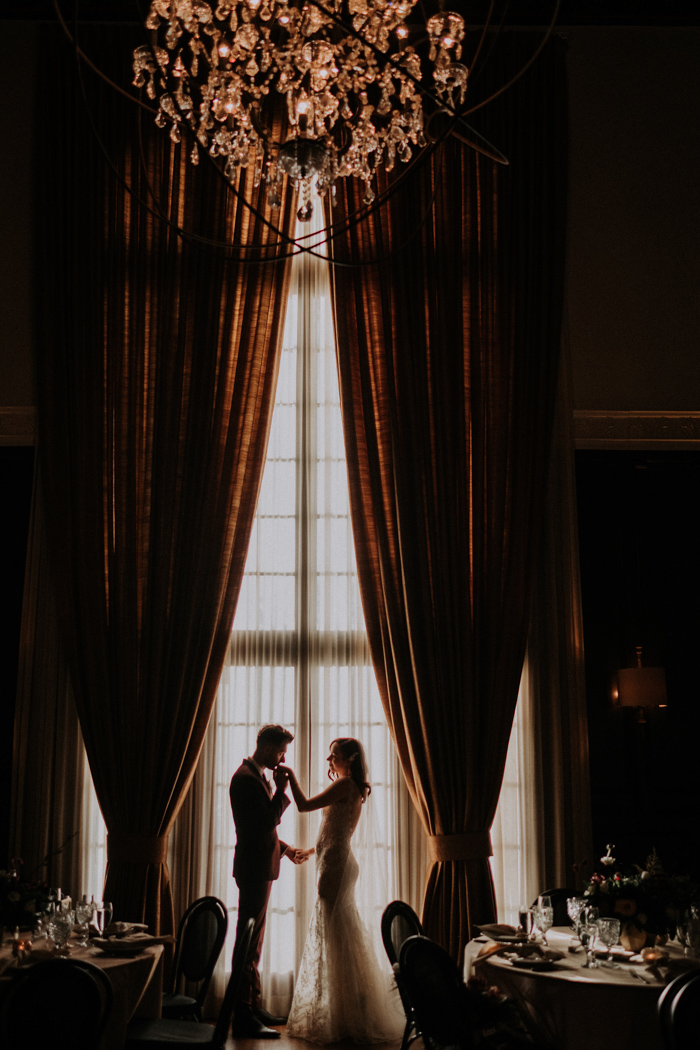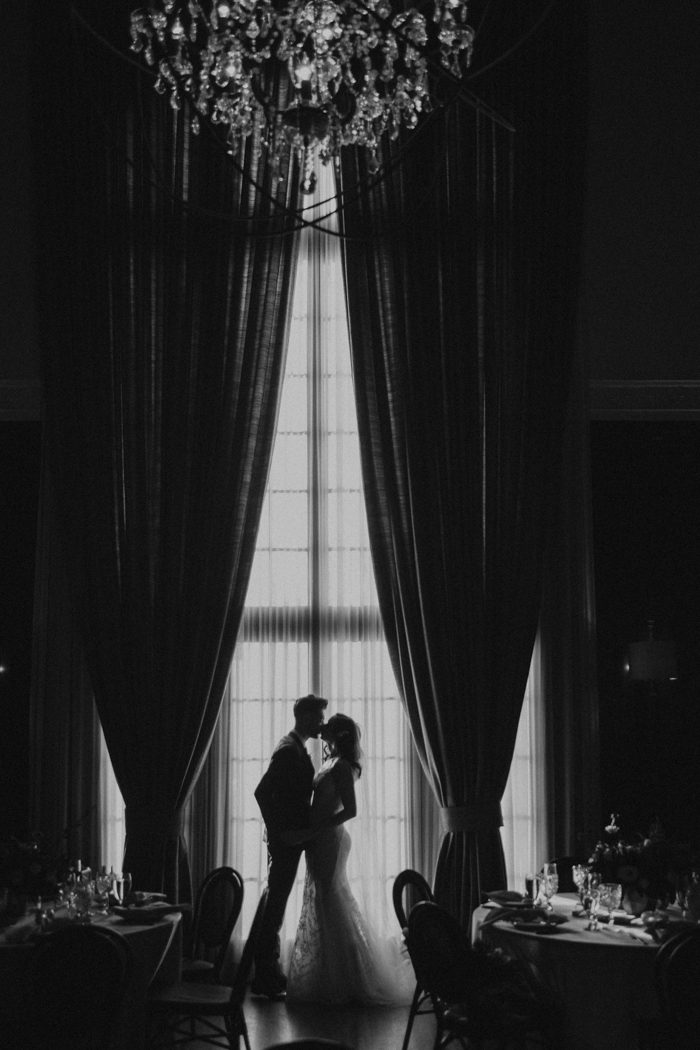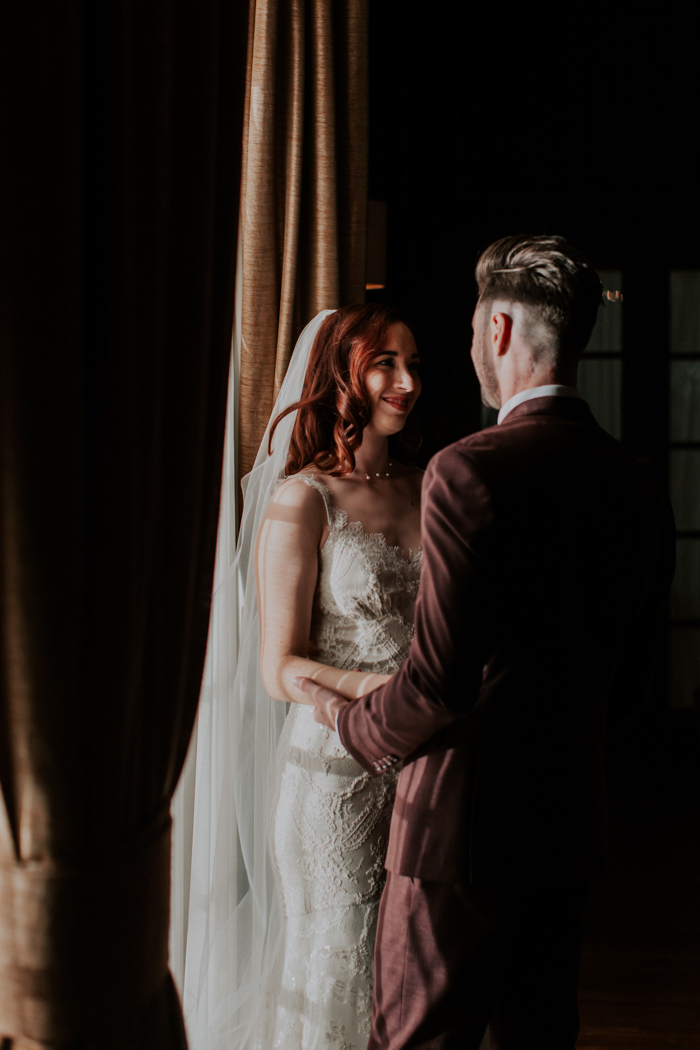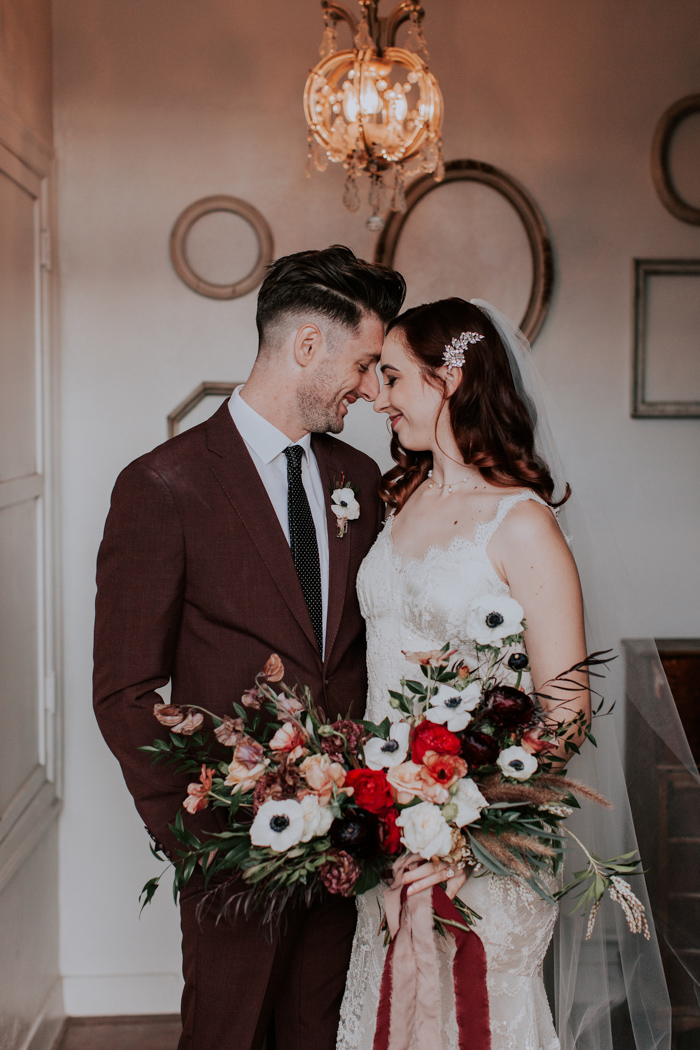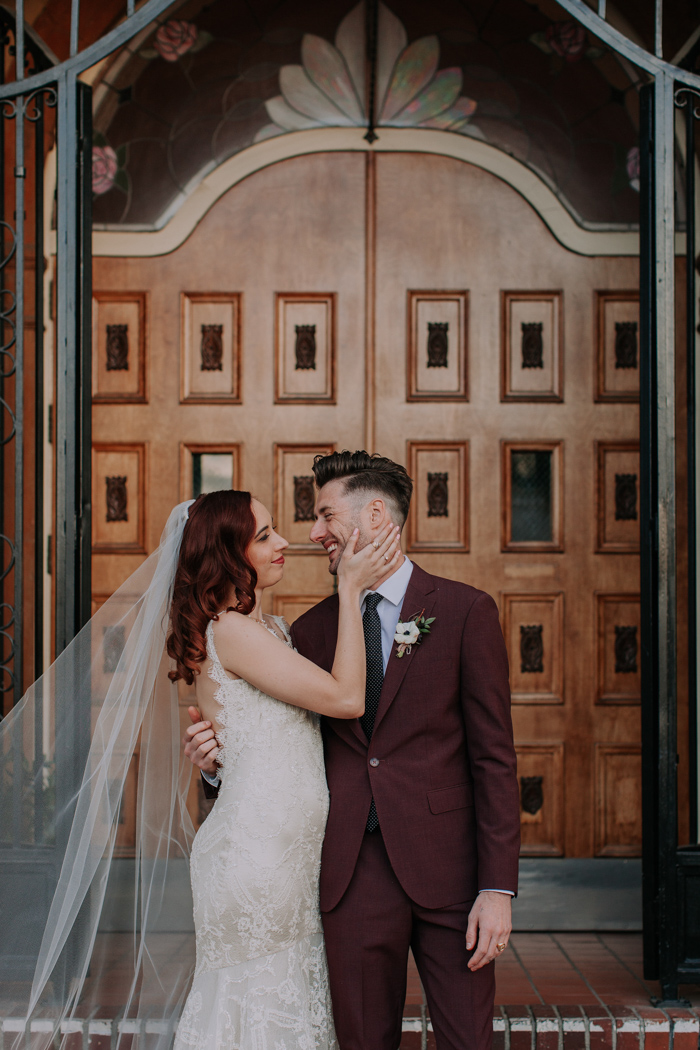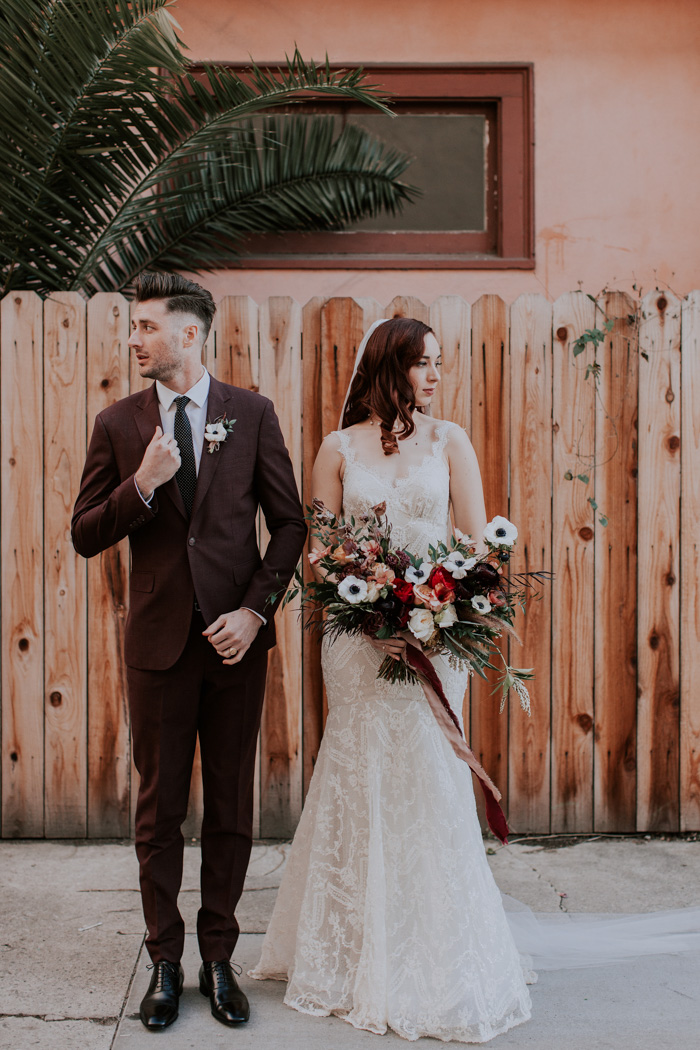 When I began dress shopping, I knew I wanted something with a dramatic back. Having been a dancer and performer for years, I didn't want it to feel too much like a costume. The dress I ended up wearing was like I had imagined and perfect in every way. It had a low back and a vintage-inspired silhouette. I was also positive I would pass on a veil but, when I tried it all on, it really came together! Accessories wise, I borrowed a number of vintage pieces from a family friend, all dating back to the '20s and '30s.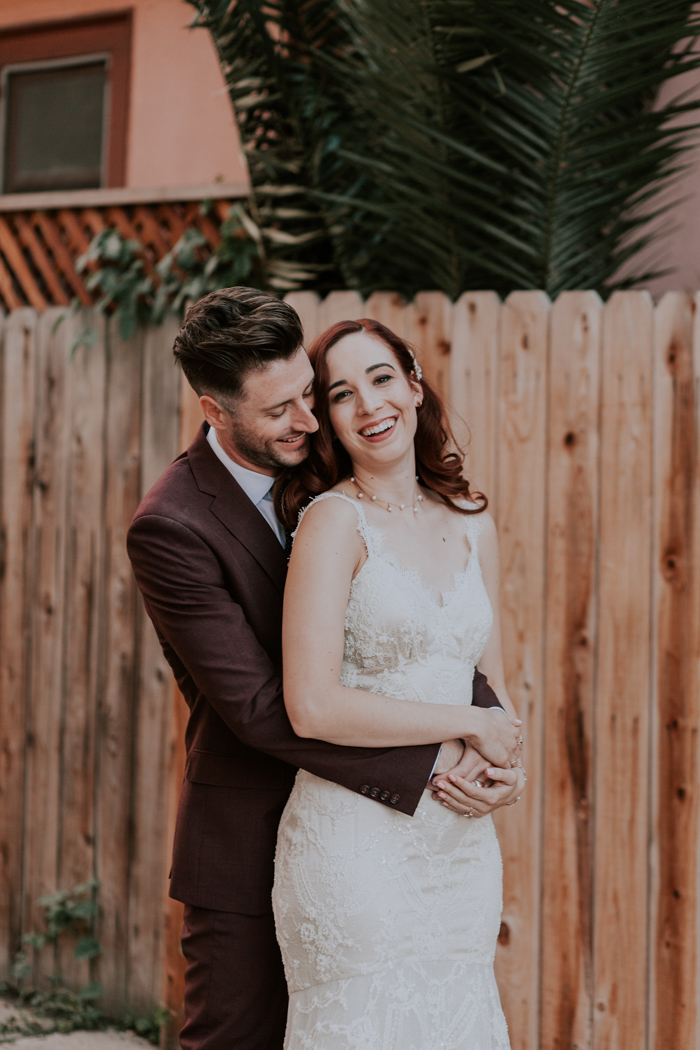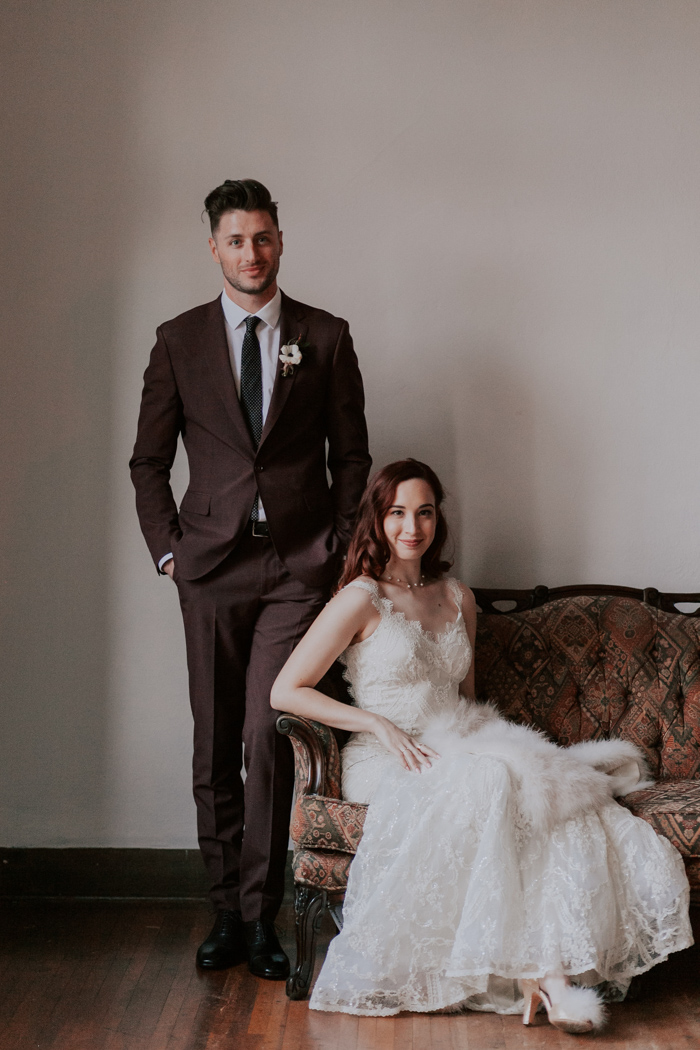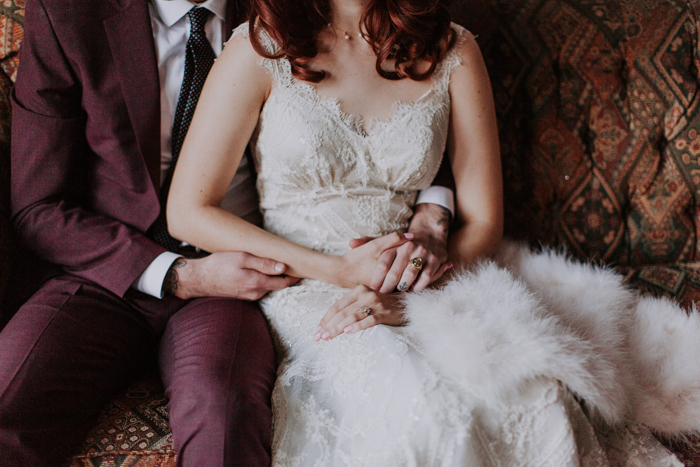 Communicate your priorities with each other and be practical (maybe even ruthless) in your ability to edit. We chose to dial down certain aspects in order to allocate funds and attention to other things…for example, keeping invitations simple and going with an online save the date in order to go all out with florals and decor. Also, if it can be avoided, don't spread yourself too thin in order to make everyone else happy. It's ok to do things differently if it feels right.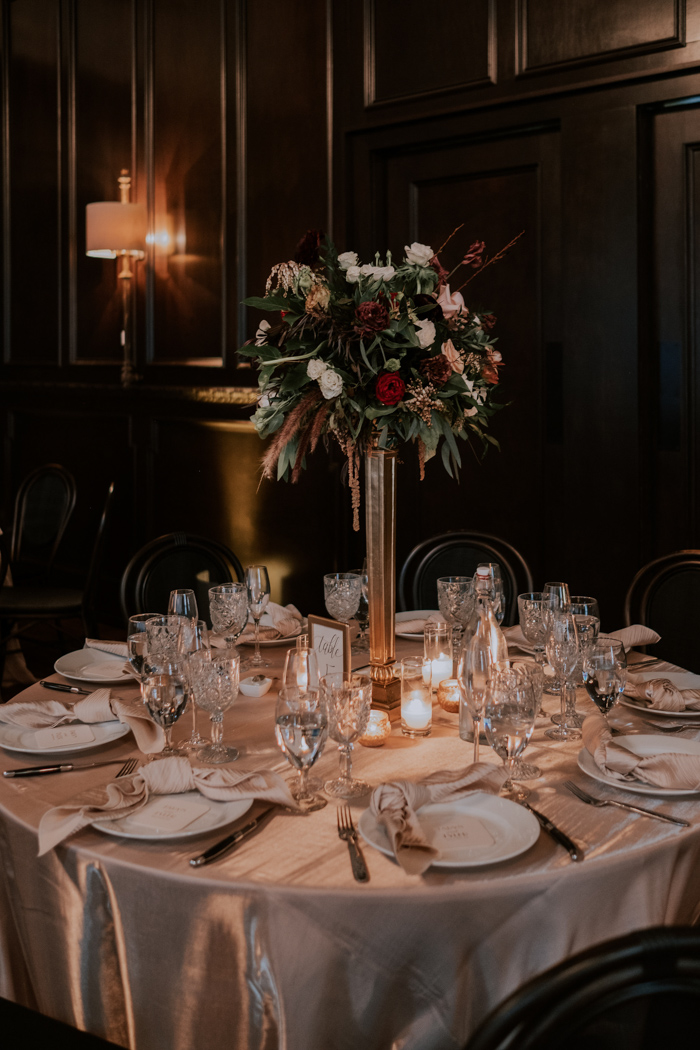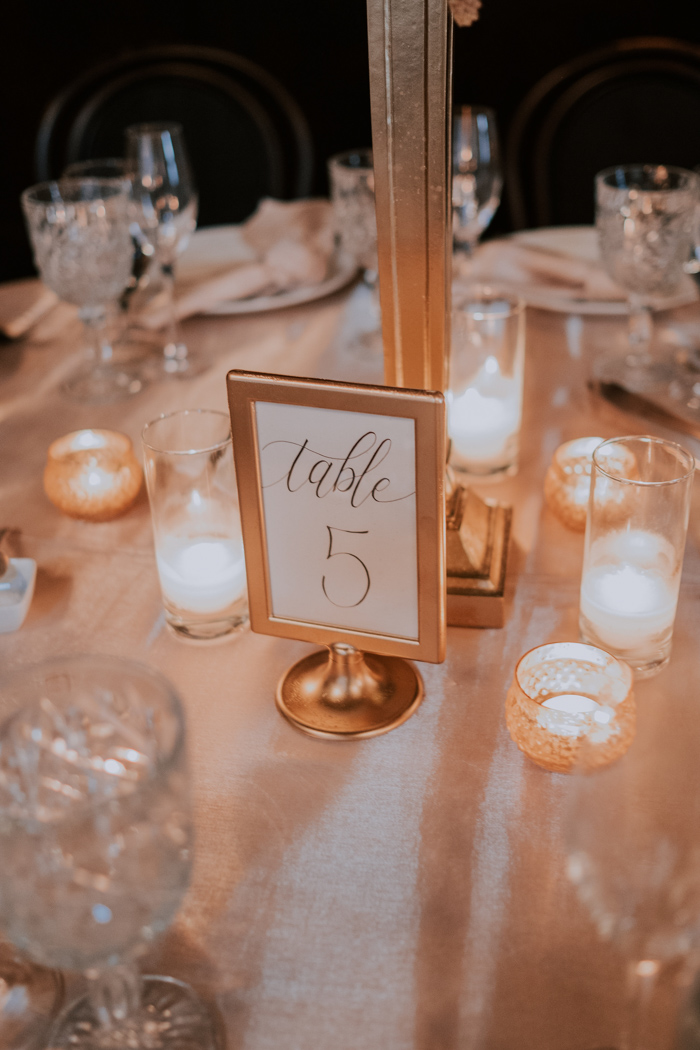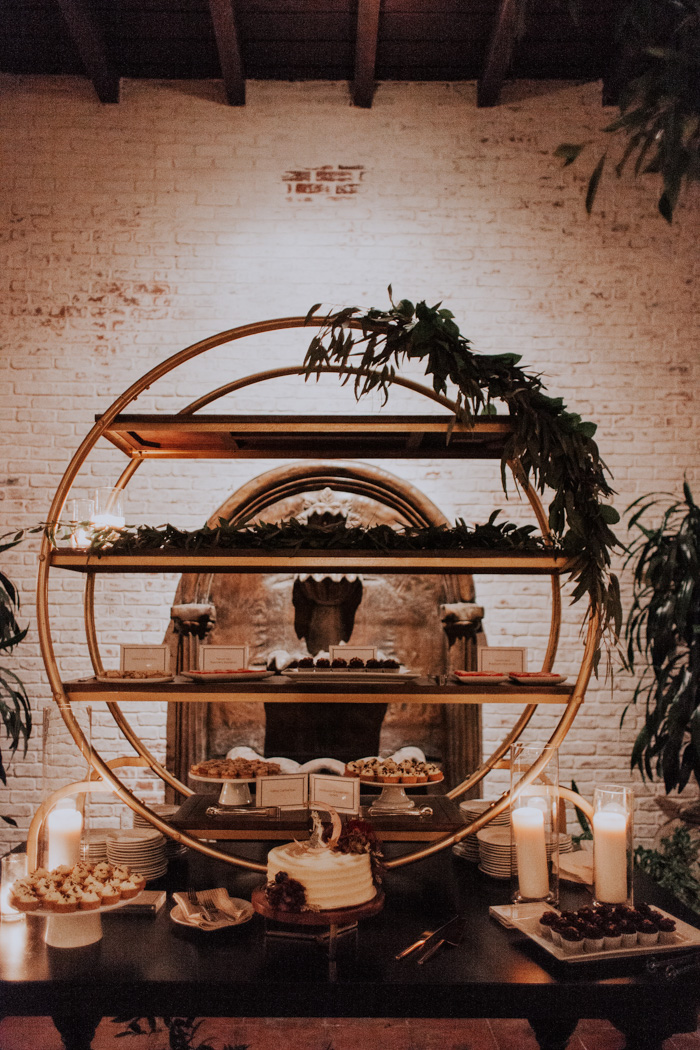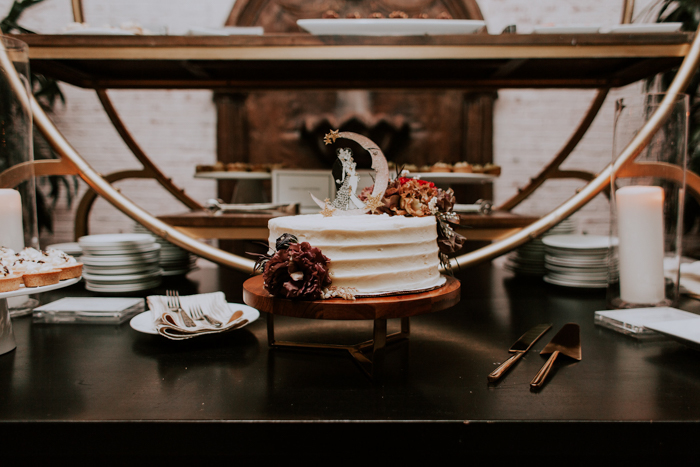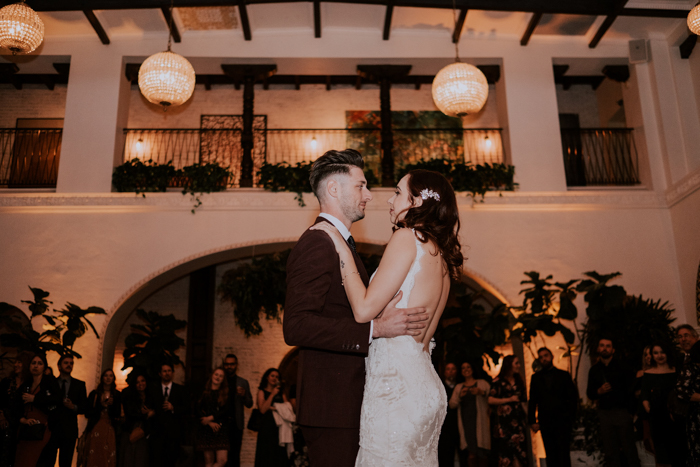 Congratulations to Taryn and Tyler, and a special thanks to Mary Claire Roman Photography for sharing this wedding at Ebell of Long Beach! Love this era-inspired wedding? These two transformed Café Basico for their 1920s jazz club-inspired wedding!