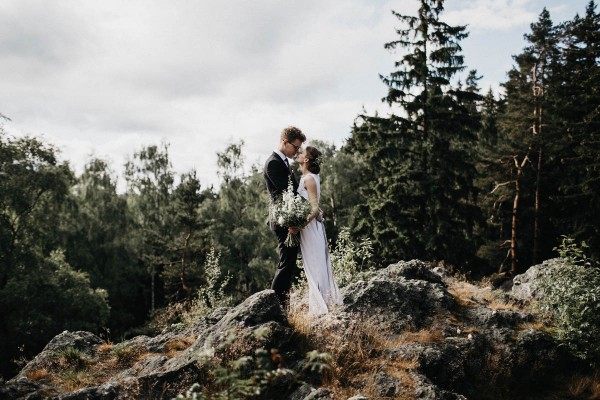 When a little rain threatened to keep Nora and Viktor from saying "I do," the couple and all of their wedding guests moved mid-ceremony from organic farm setting to the inside of an industrial warehouse. This moment is exceptionally representative of Nora and Viktor's approach to their wedding: flexible, natural, minimalist, and focused on their love. With a limited budget and several DIY projects, Nora and Viktor created the warehouse wedding of their dreams and we are so inspired by what thy came up with! Thankfully, Couple of Prague captured every minimalist detail and extraordinary view that the newlyweds' guests so enjoyed on the wedding day.
The Couple:
Nora and Viktor
The Wedding:
Private Warehouse, Prague
The Inspiration:
Minimalism, warehouse, field, open air, wood, originality. We made it even with a very limited budget. Our first idea was to do it all open air but due to the circumstances we had to use an inside space as well. Thus we put a lot of greenery/flower stuff in there too to bring the nature inside. Plus a lot of DIY things!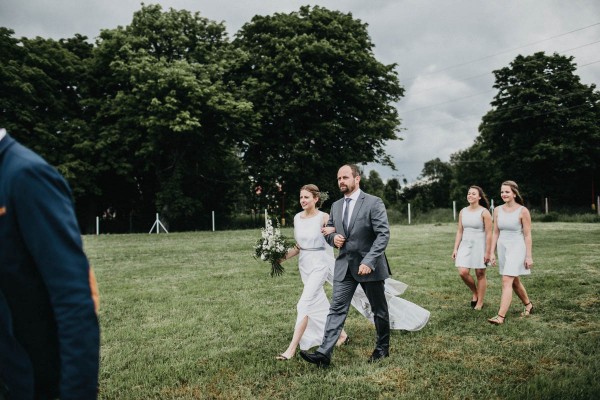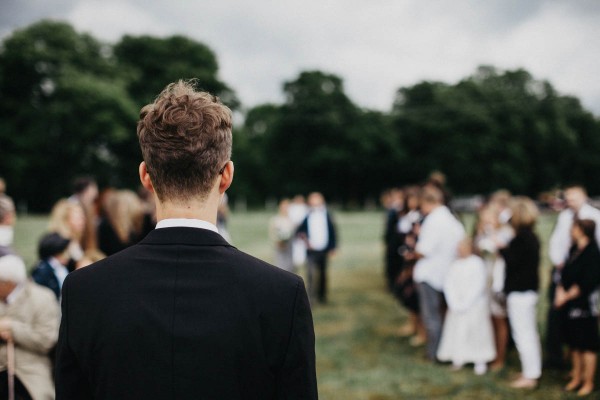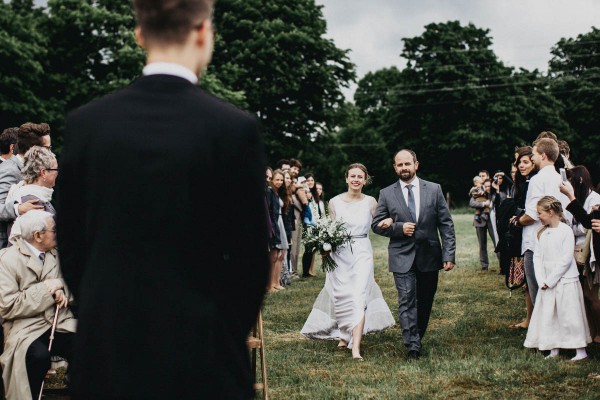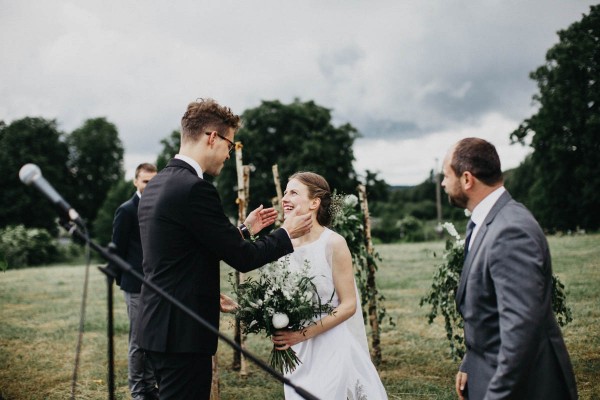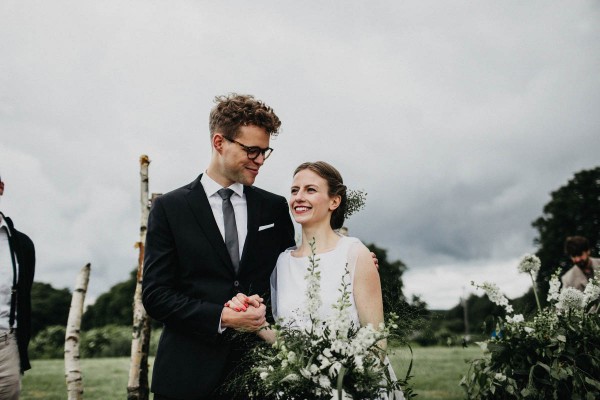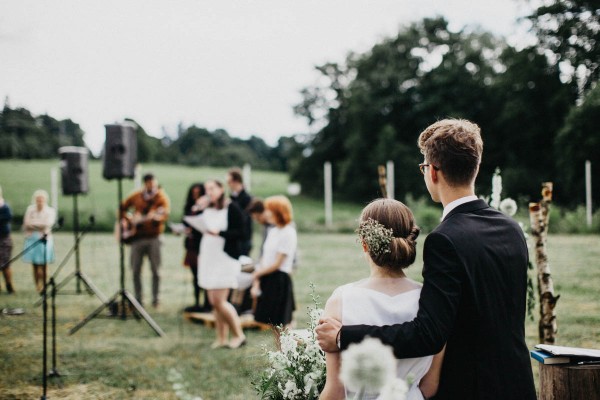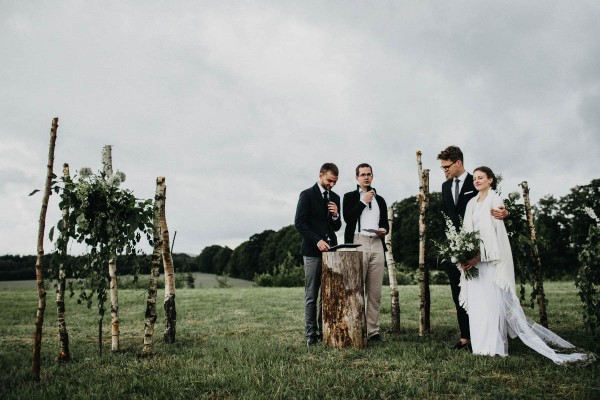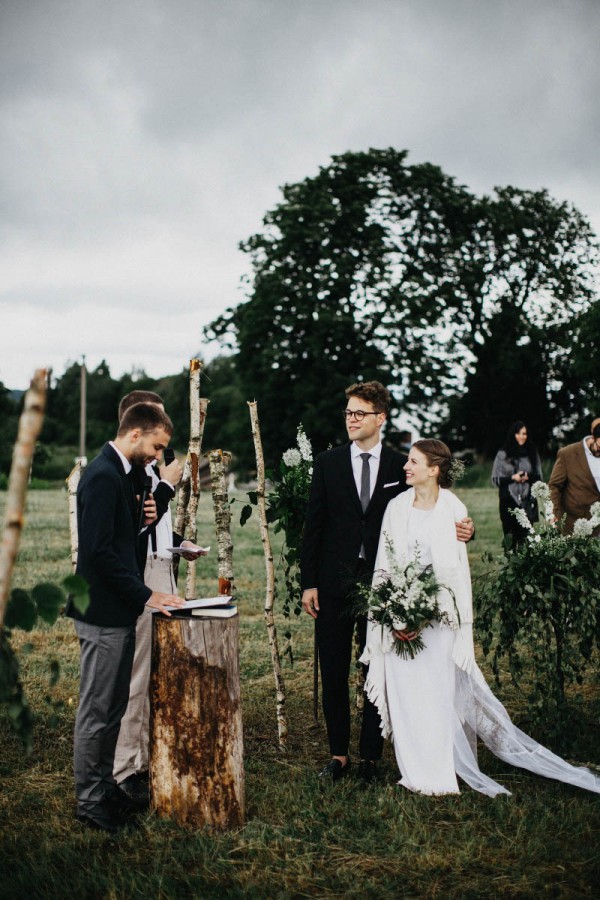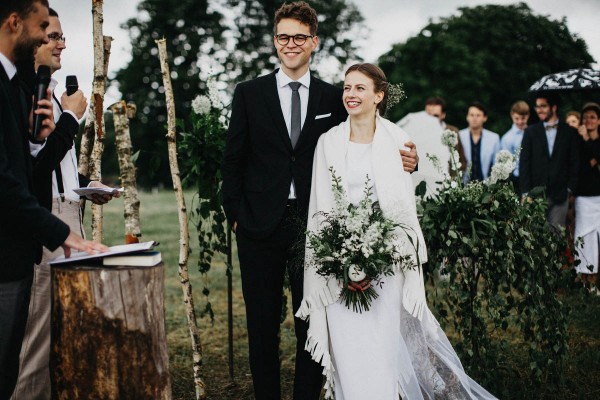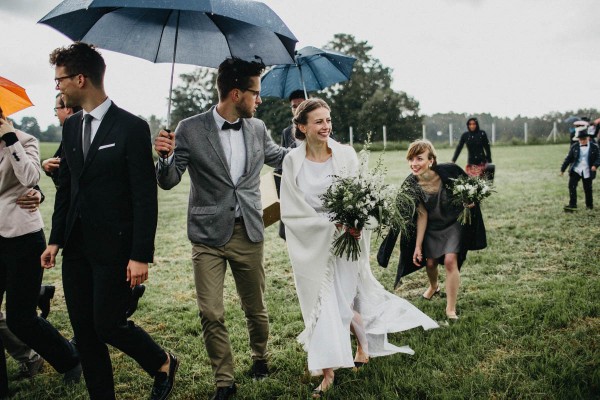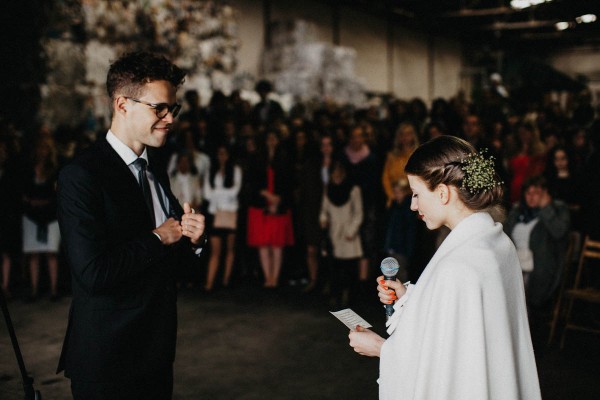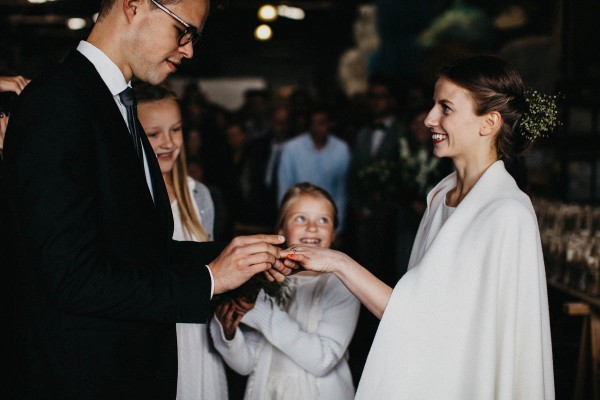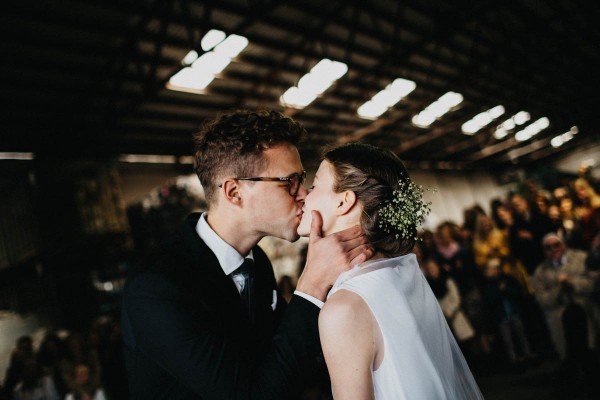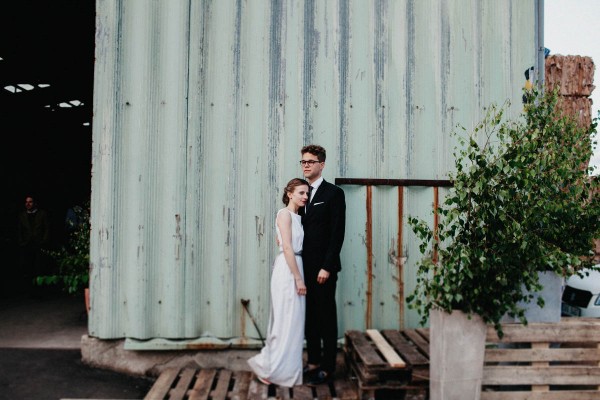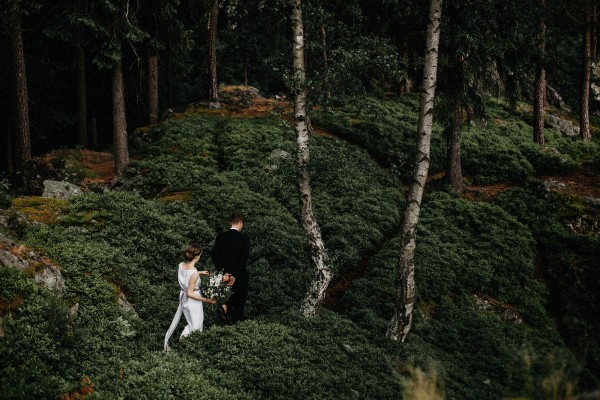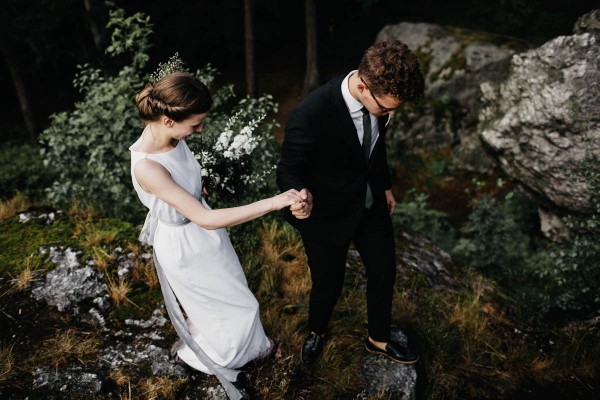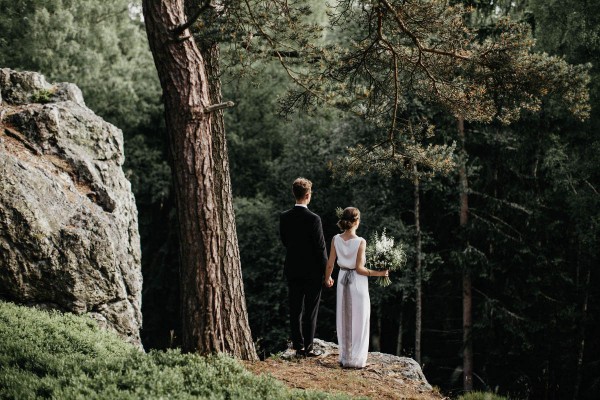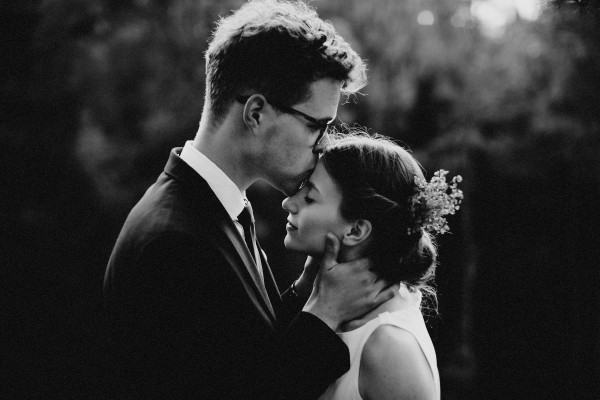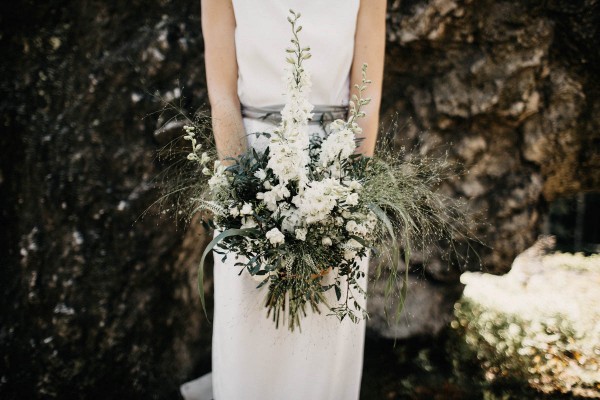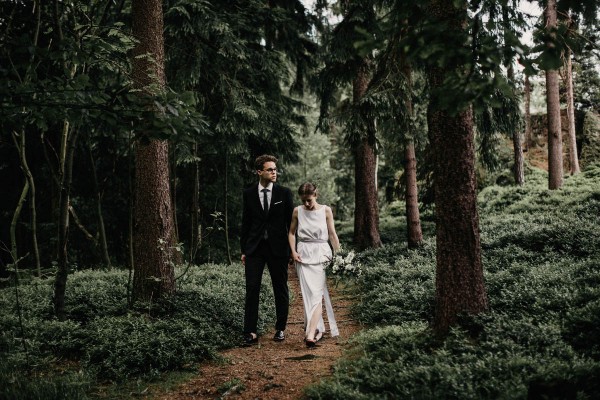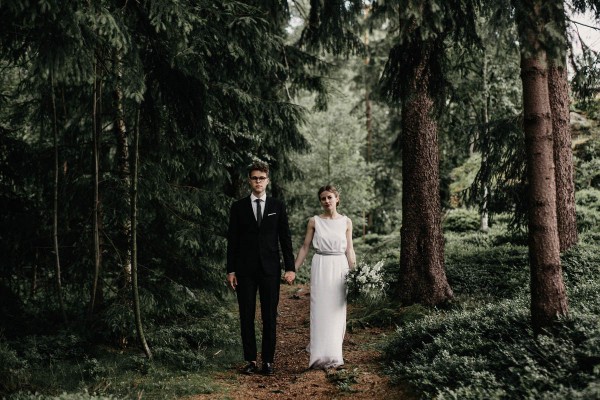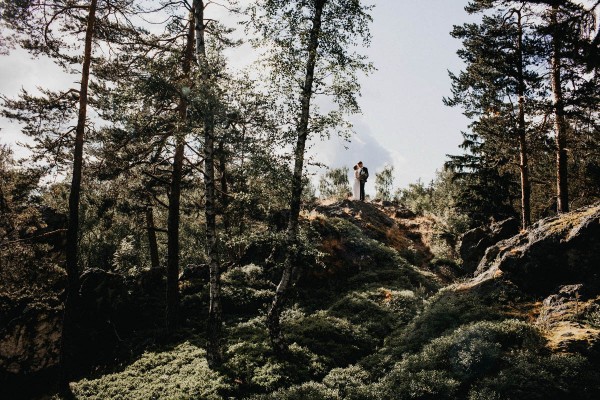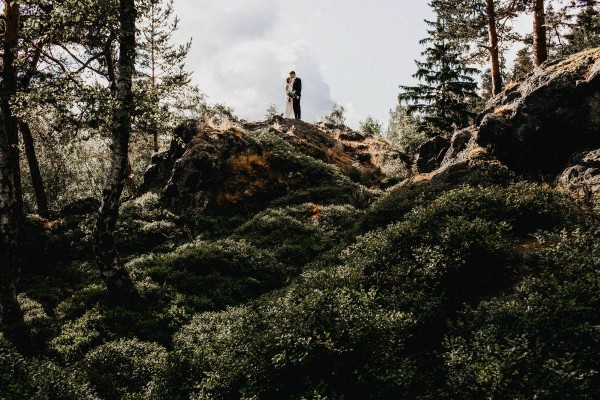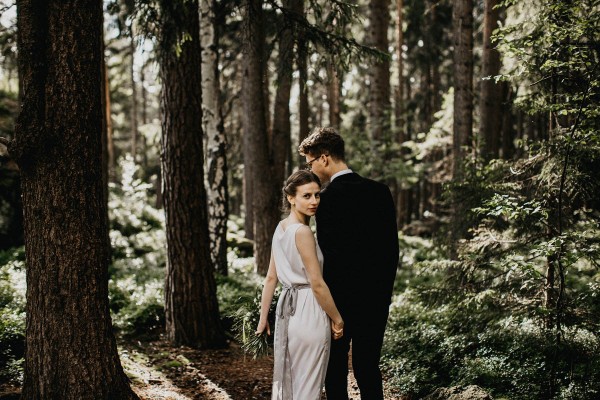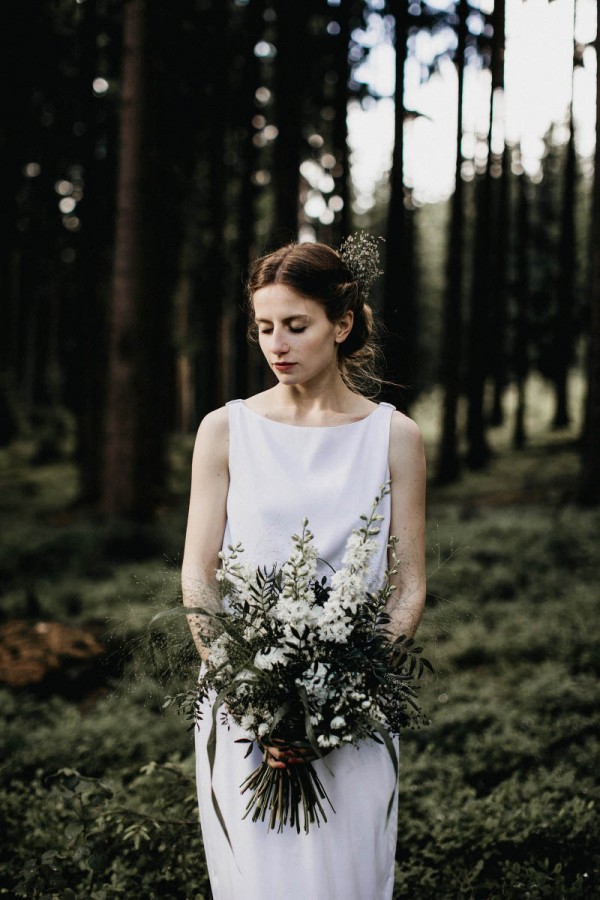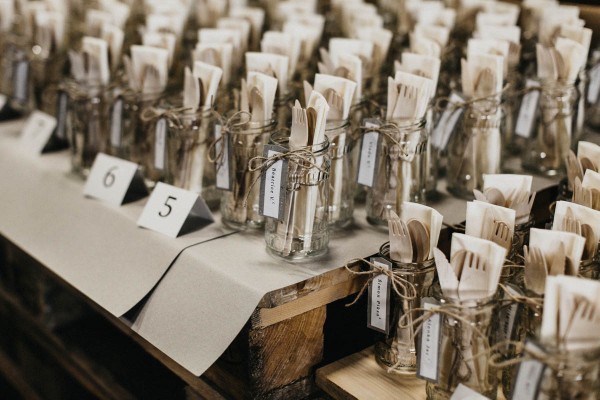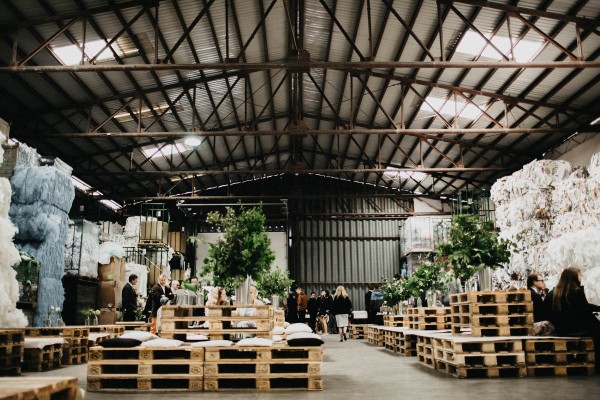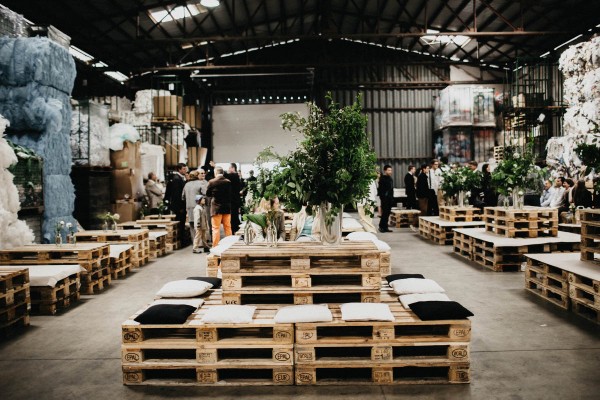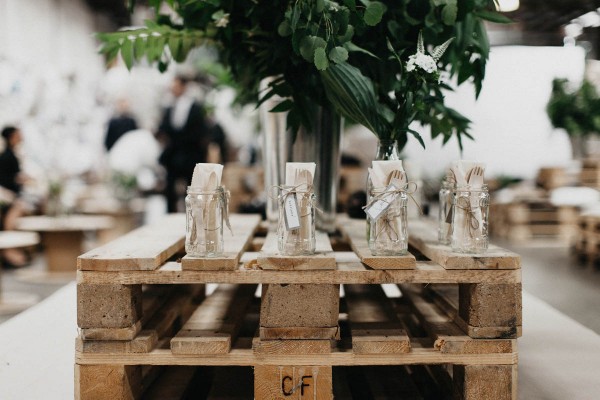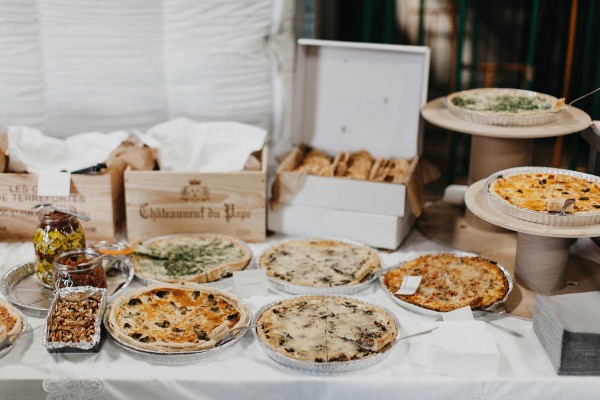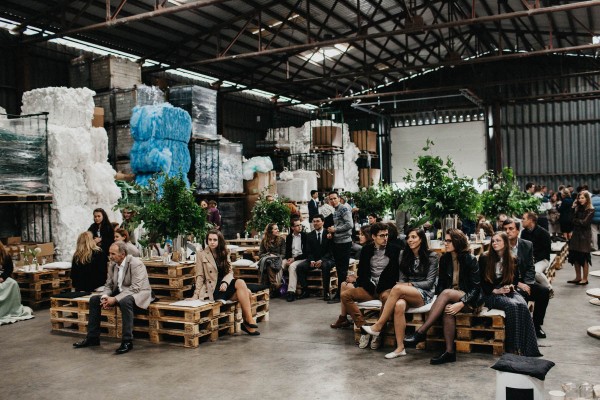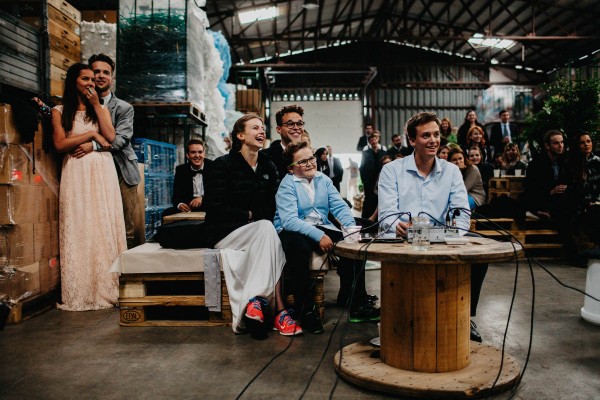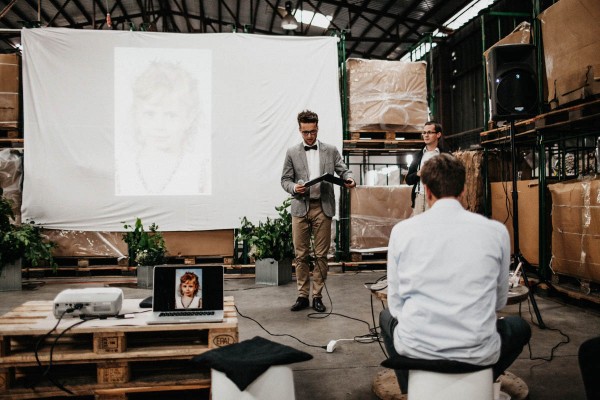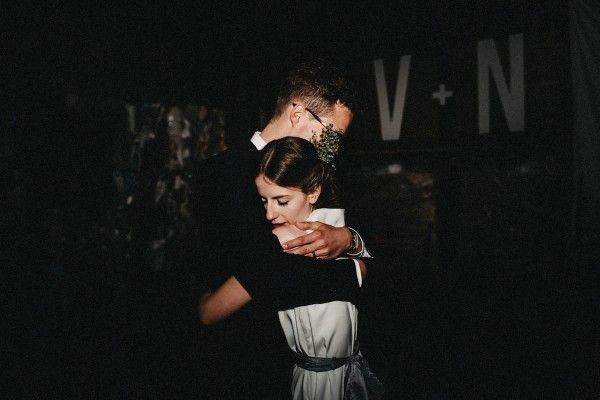 The Moments:
We had tons of favorite moments, but if we are to pick then it was our first dance which concluded the very special day. It was a time when we (bride and groom) could talk to one another without any interruption while dancing and having a great company around us. Also the whole day was perfectly smooth and calm which was our biggest wish.
My husband's brother made a video for us which we did not know about. He recorded set of questions he asked our closest friends and family. It was tremendous.
We had a lot of guests because they are the core of our lives and we could talk to all of them. We are looking forward to doing a reunion soon (in few years).
The Couple Recommends:
We are very thankful we picked the Couple of Prague as our photographers, they did an amazing job.
The Wedding Team:
Photography – Couple of Prague
Venue – Private Warehouse
Floral Design – Pavlina Jelinkova
A very special thank you to Couple of Prague for sharing Nora and Viktor's minimalist warehouse wedding with Junebug! For more minimalist wedding inspiration, check out Sierra and John's minimalist destination wedding at TeiTiare Estate.