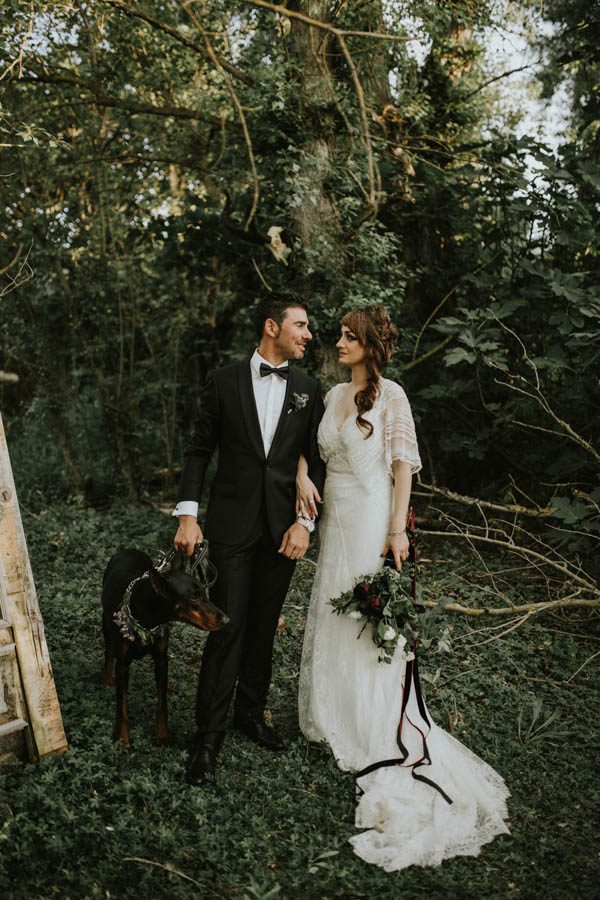 With clocks, tea cups, and vintage furniture scattered about their venue, we just can't take our eyes off of Marisol and Alberto's Wonderland-inspired wedding. Open the Door Events helped the couple achieve a dark and moody aesthetic at Cortijo San Francisco, which brilliantly complemented the bohemian forest vibes. Most important to Marisol and Alberto, however, was the presence of their doberman Greta, who helped the bride down the aisle and didn't leave her parents' sides for the entire celebration! Sttilo Photography captured portraits of the newlyweds and their pup that we're sure they'll cherish forever as a family.
The Couple:
Marisol and Alberto
The Wedding:
Cortijo San Francisco, Andalusia, Spain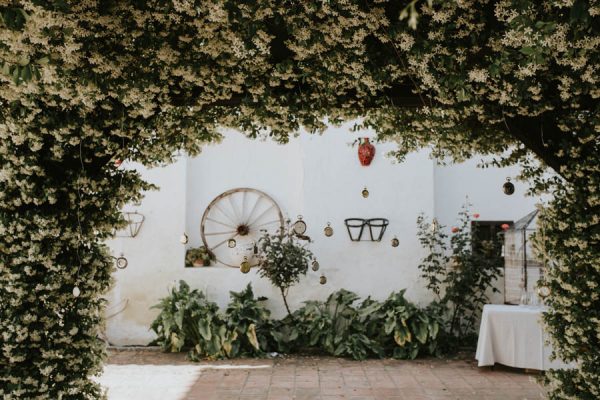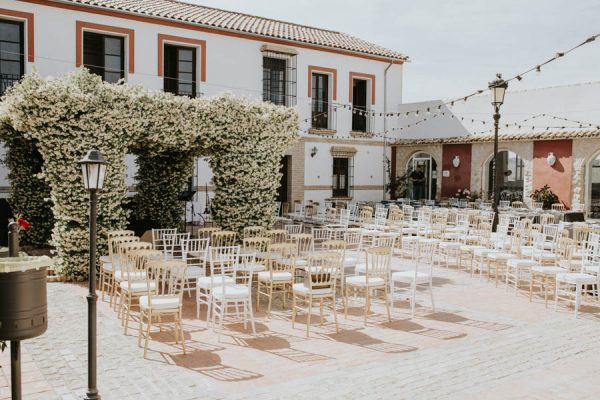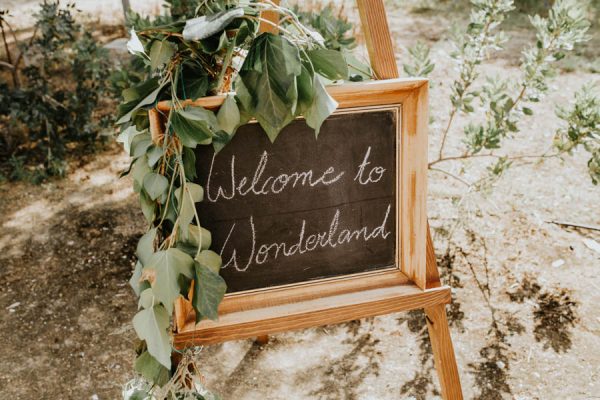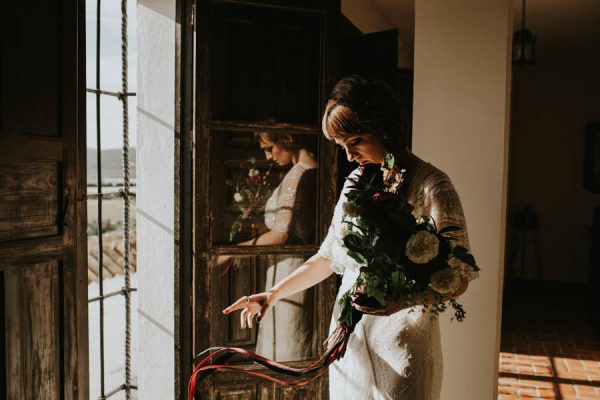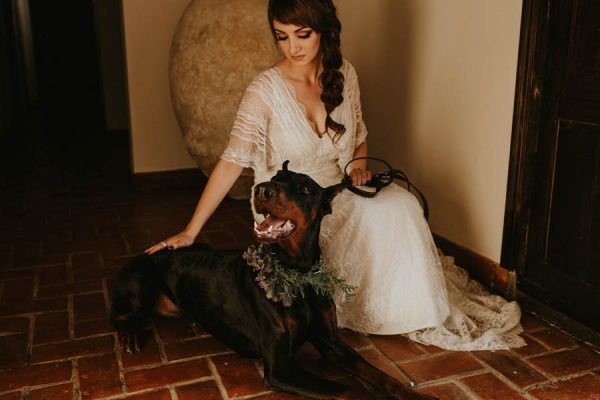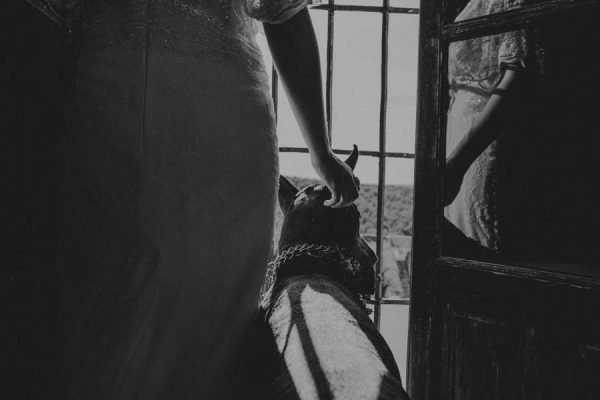 When I walked towards my future husband, it was such an emotional moment. Greta (our doberman) help me on the way. It was absolutely perfect, exactly how I had imagined it.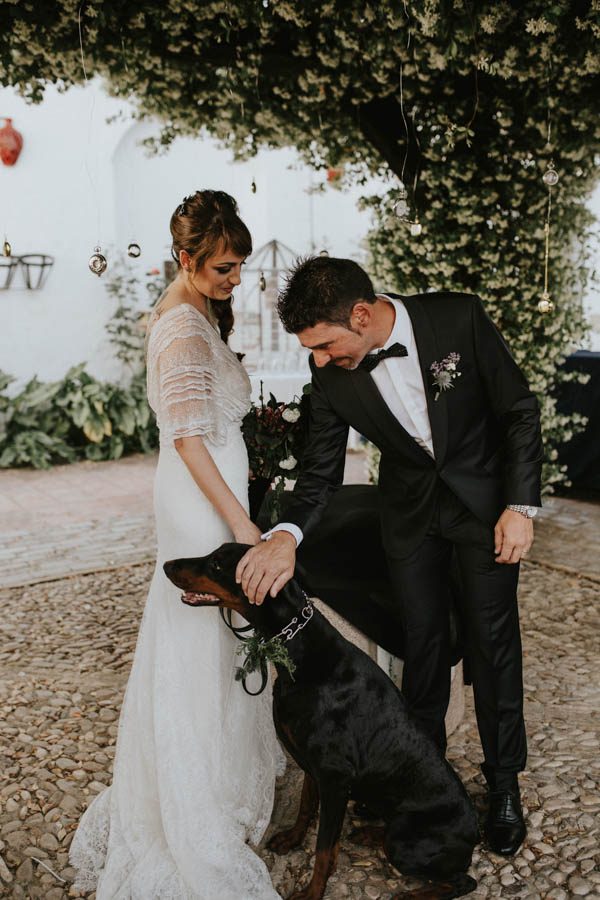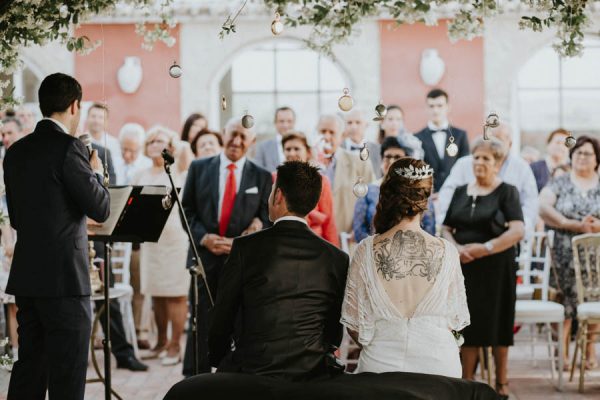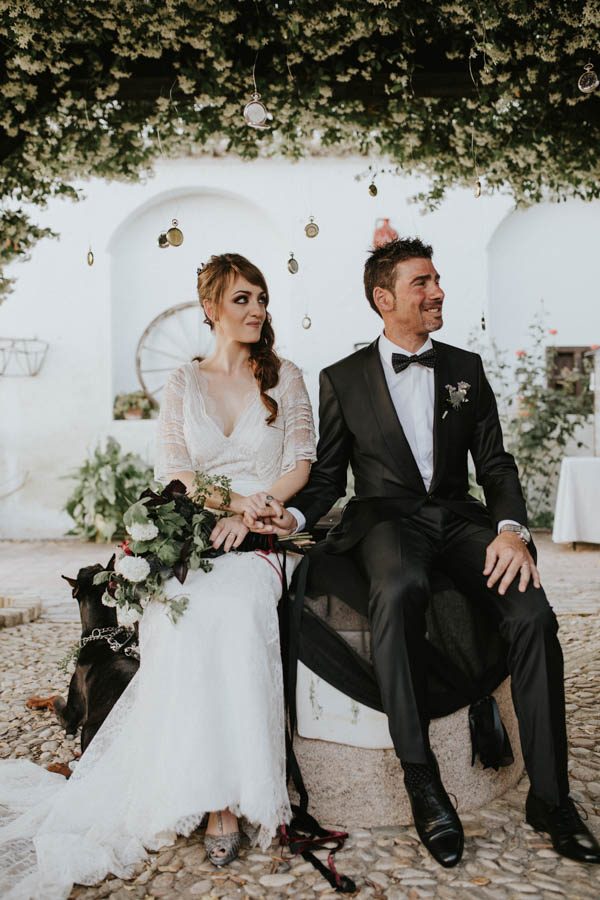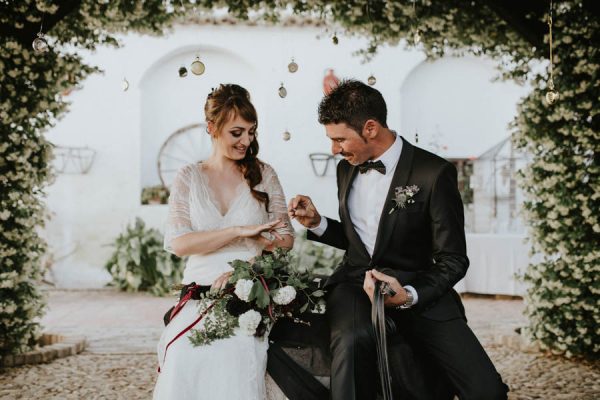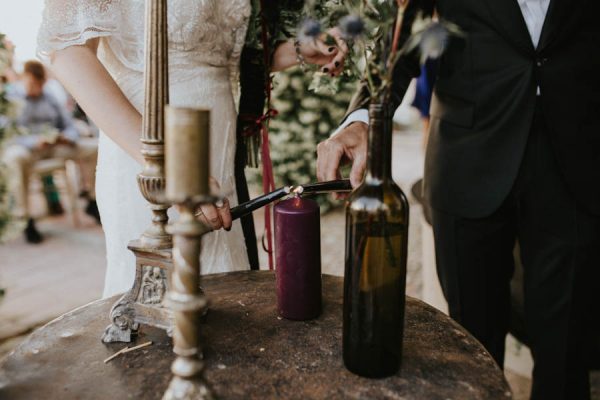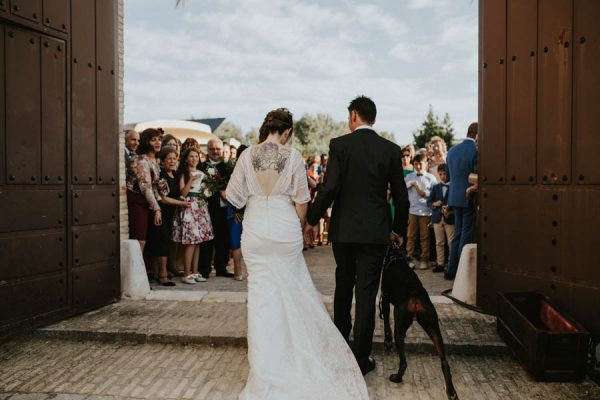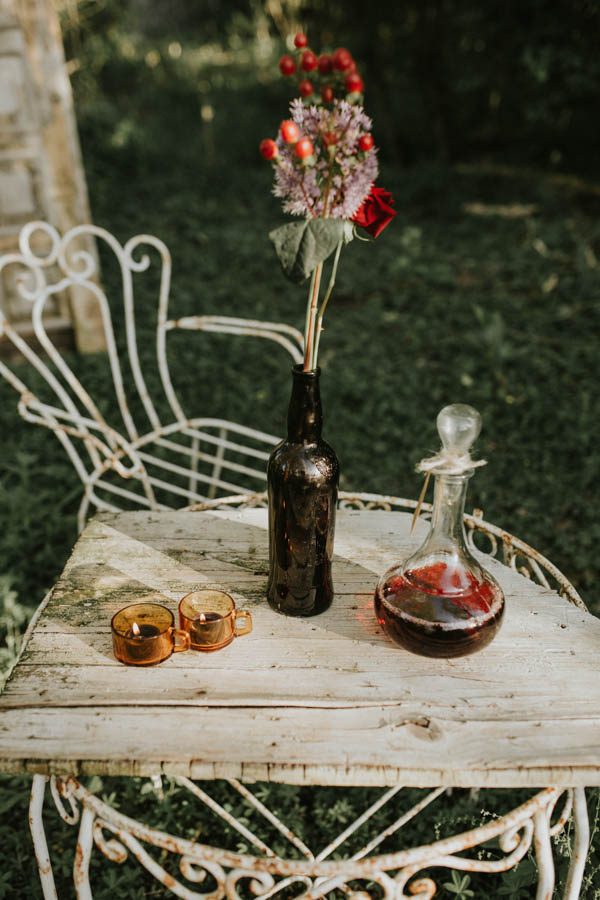 We were inspired by Alice in Wonderland, we had clocks hanging everywhere, dark and moody candles, old wood doors and our beautiful dog with us.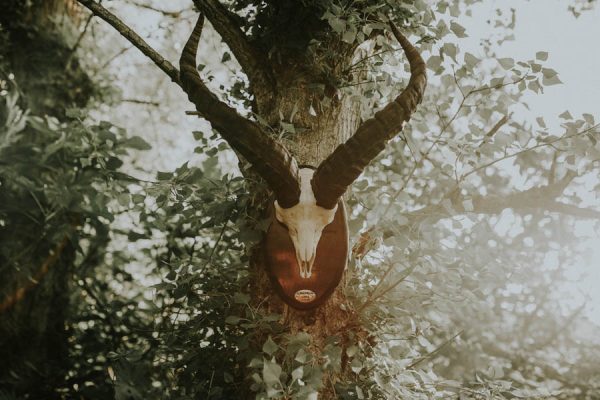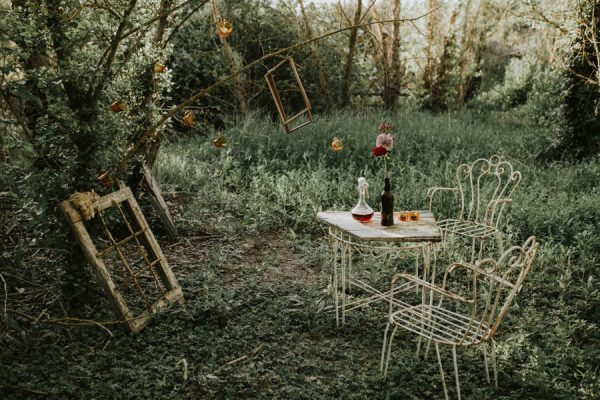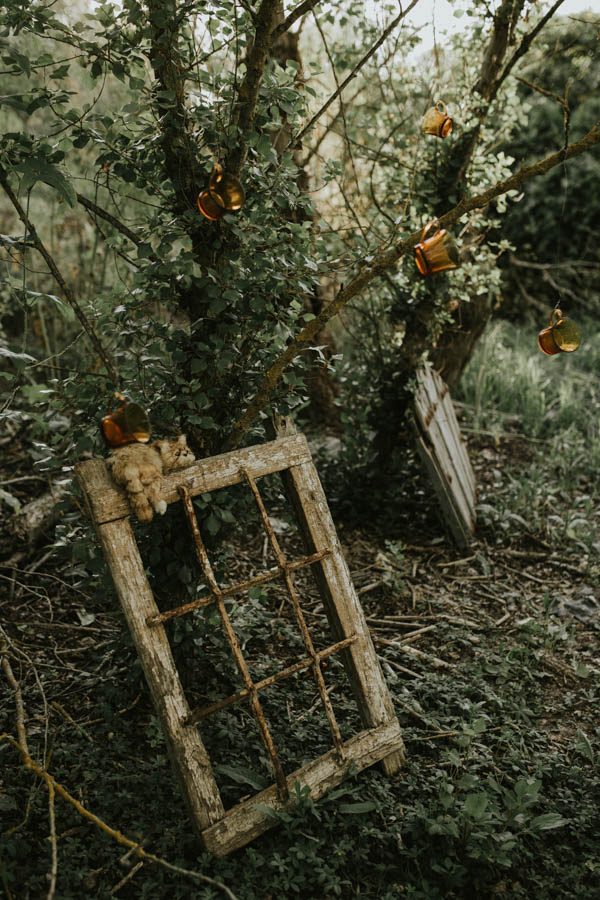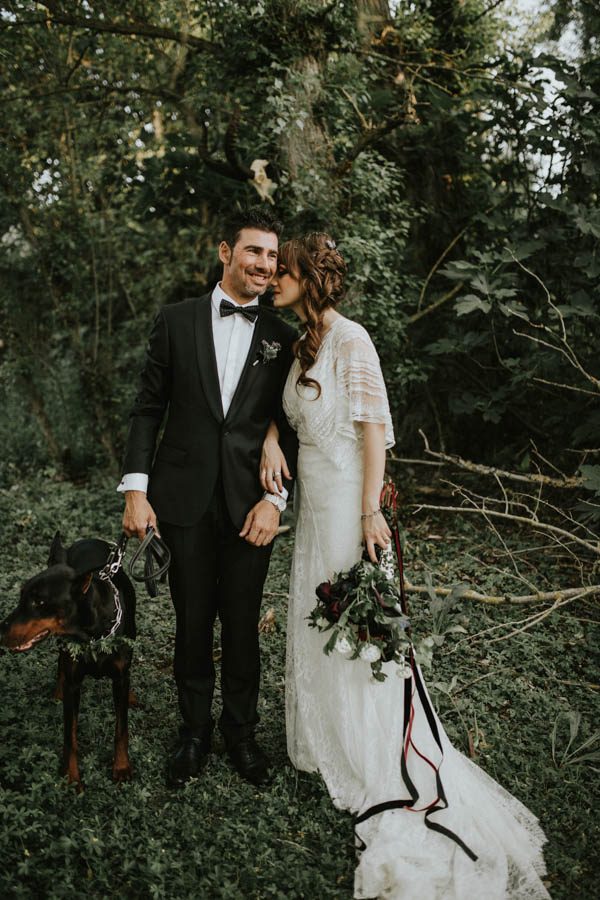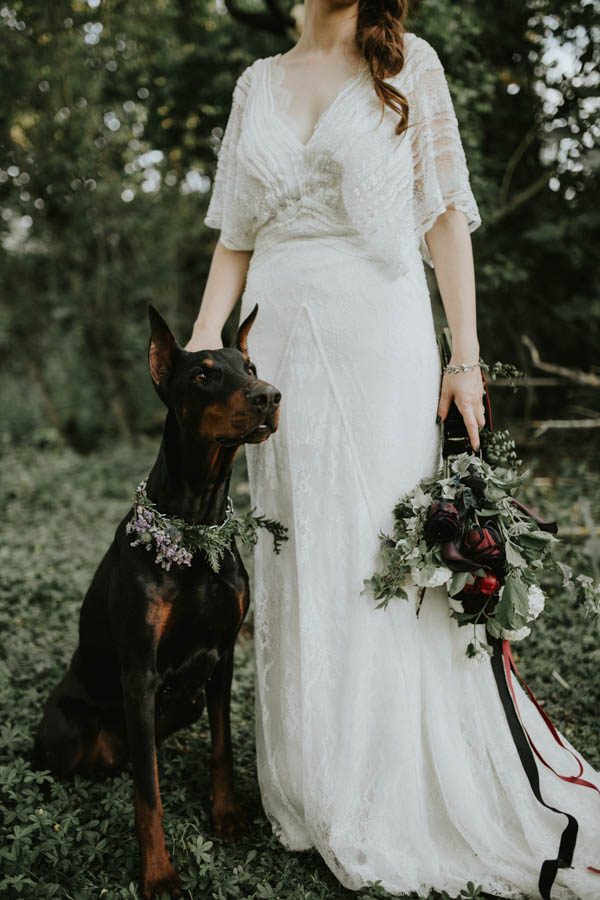 For us, the most important thing was to include our dog in the wedding. She's part of our lives and really important part of us. To be around everyone you love was our biggest priority.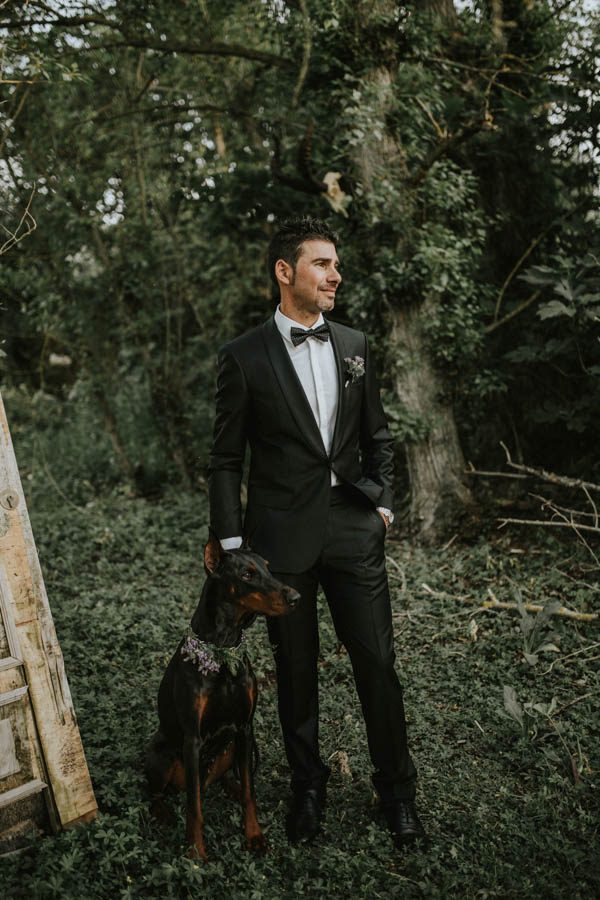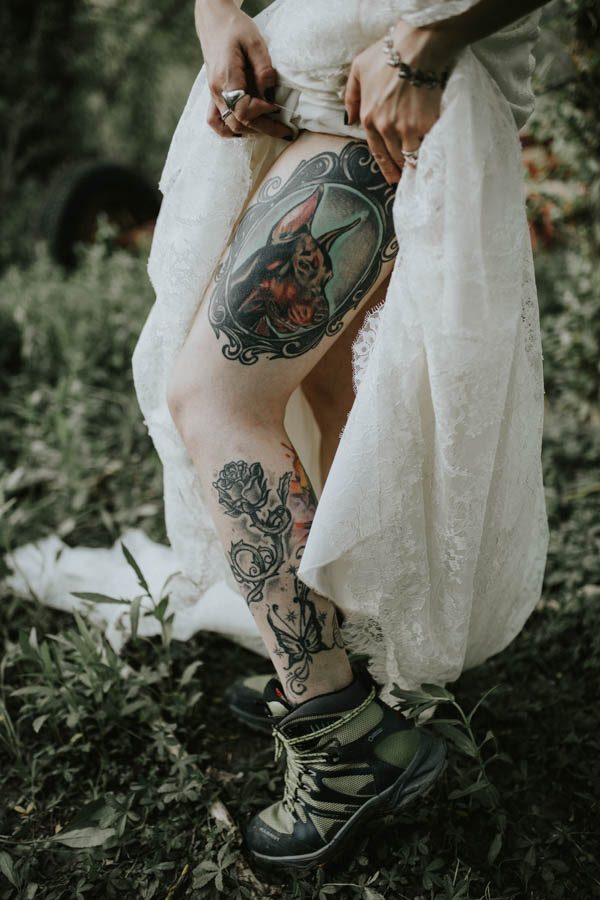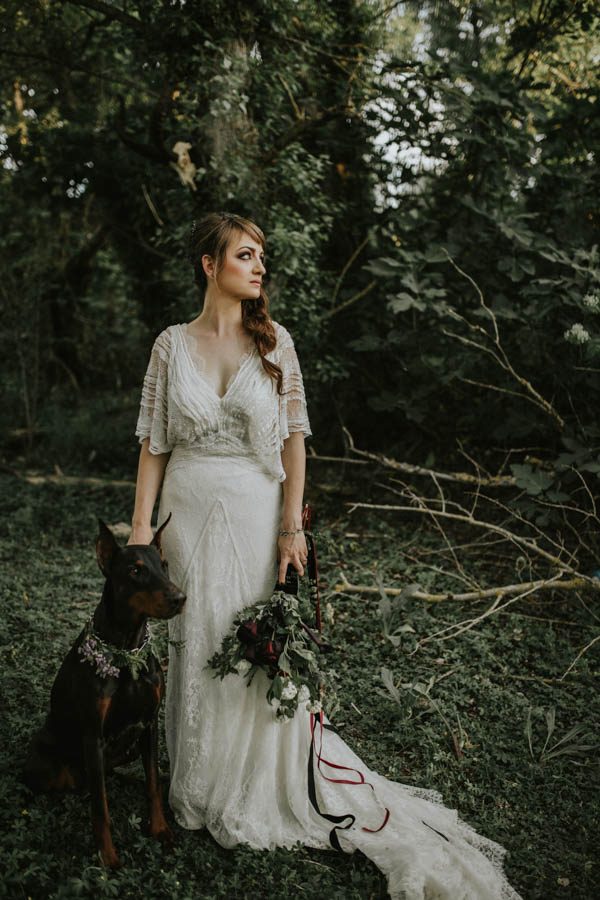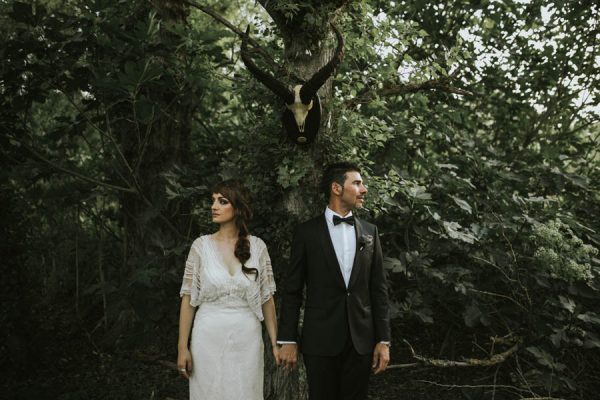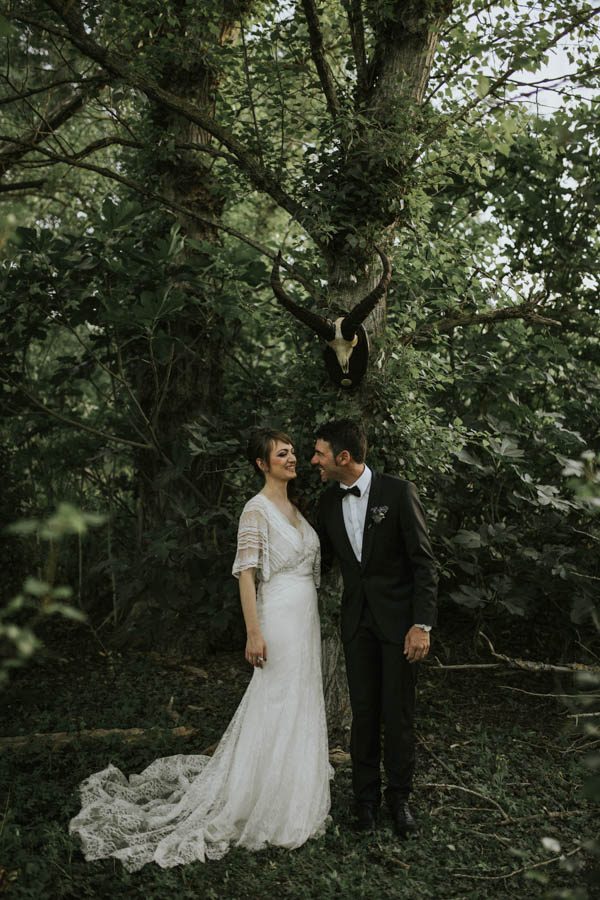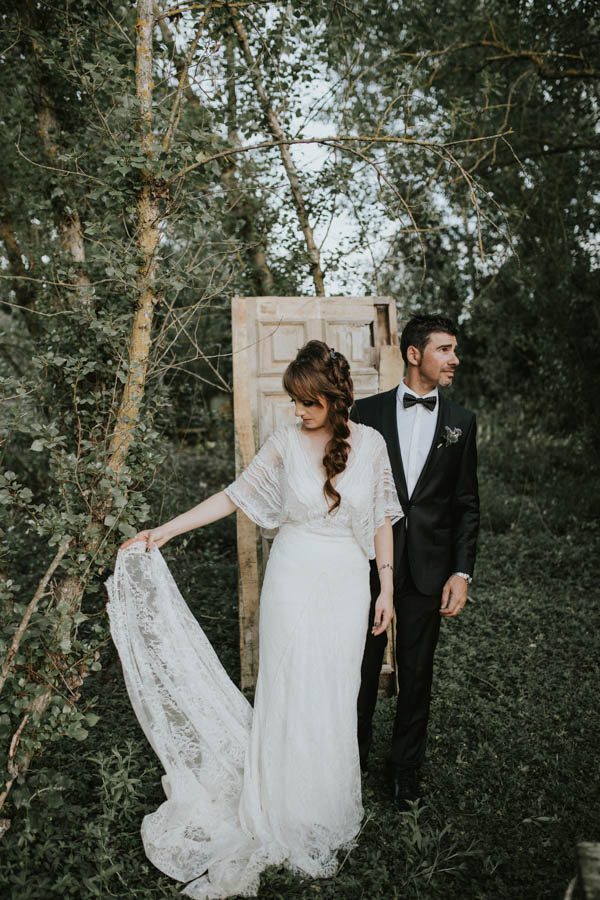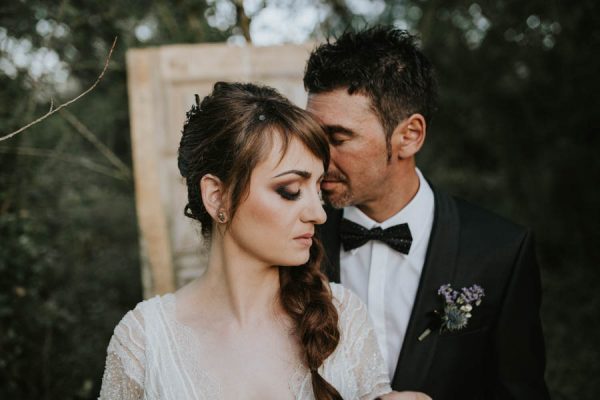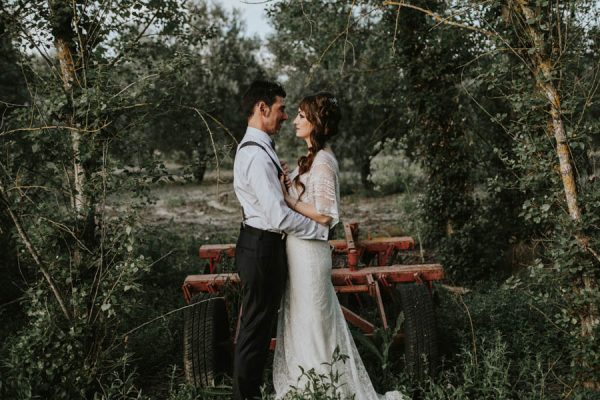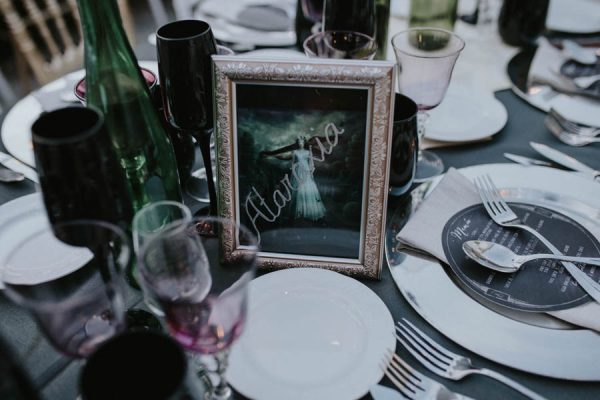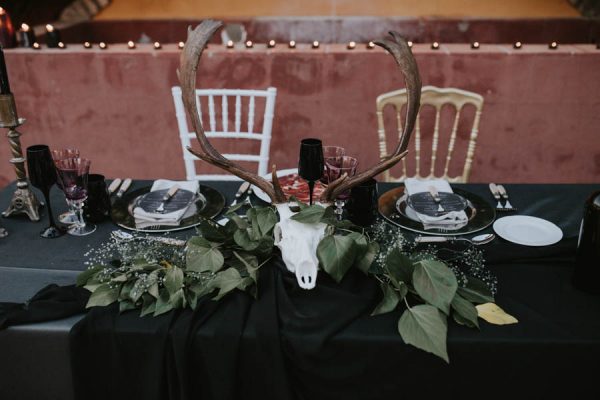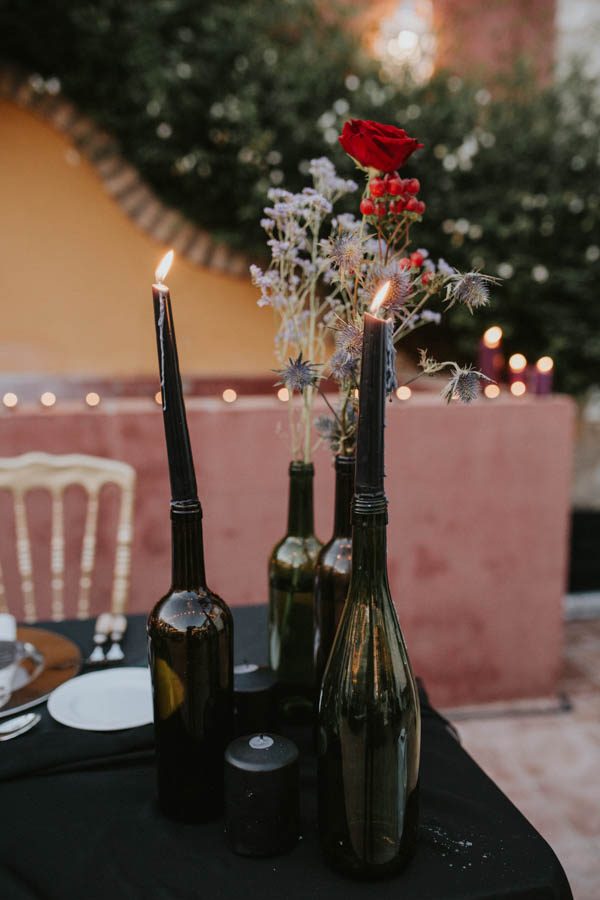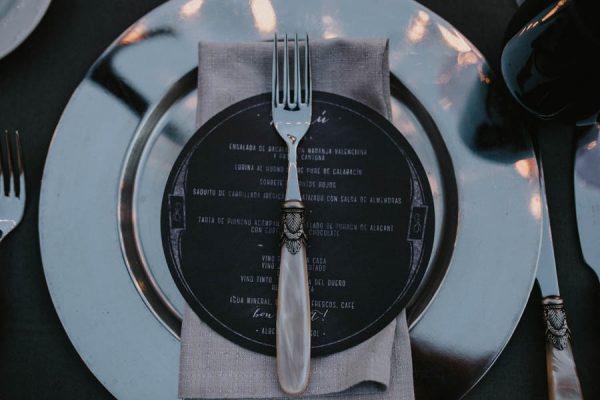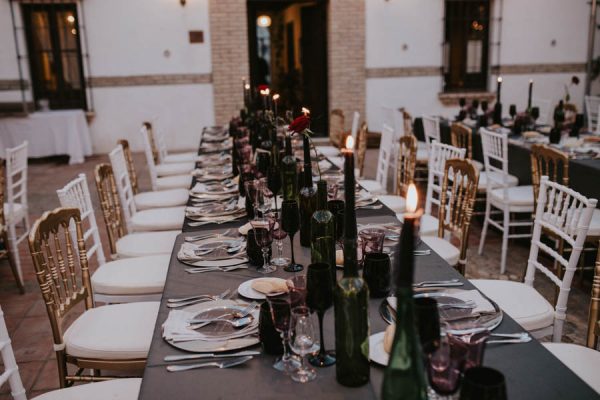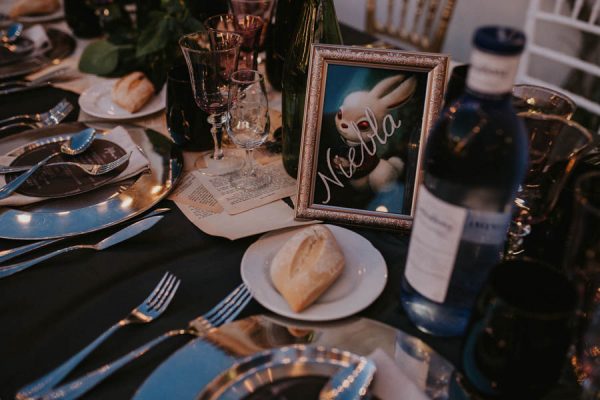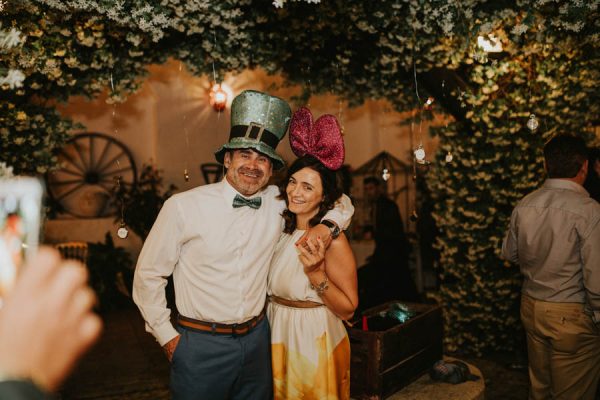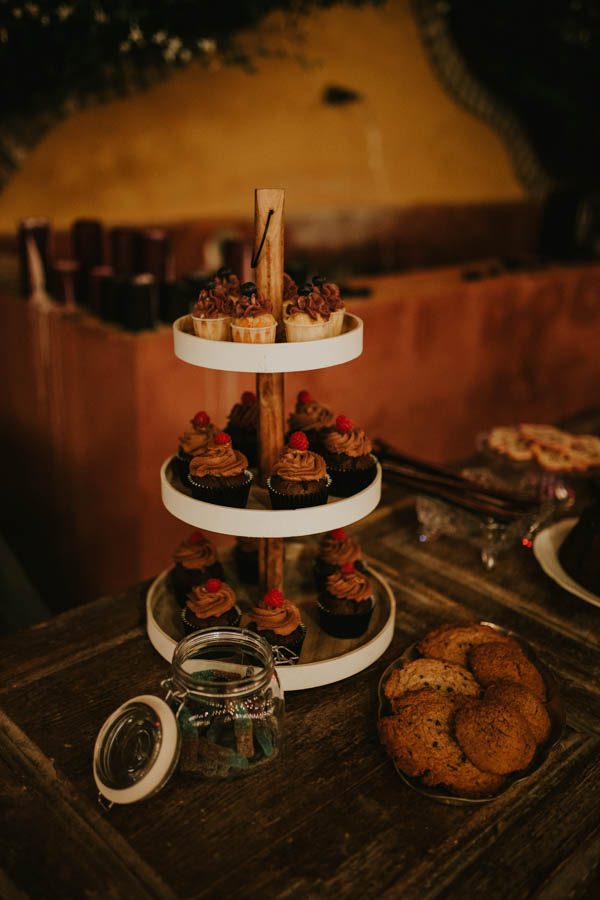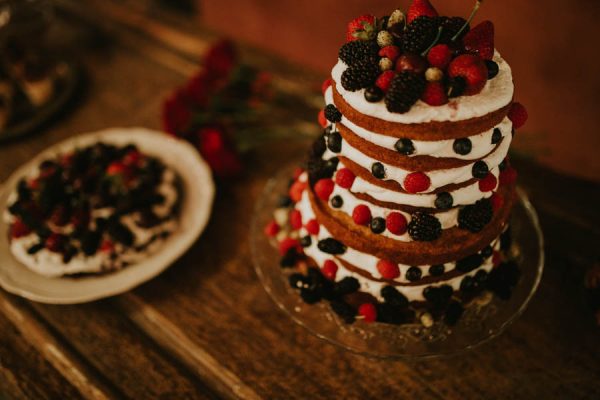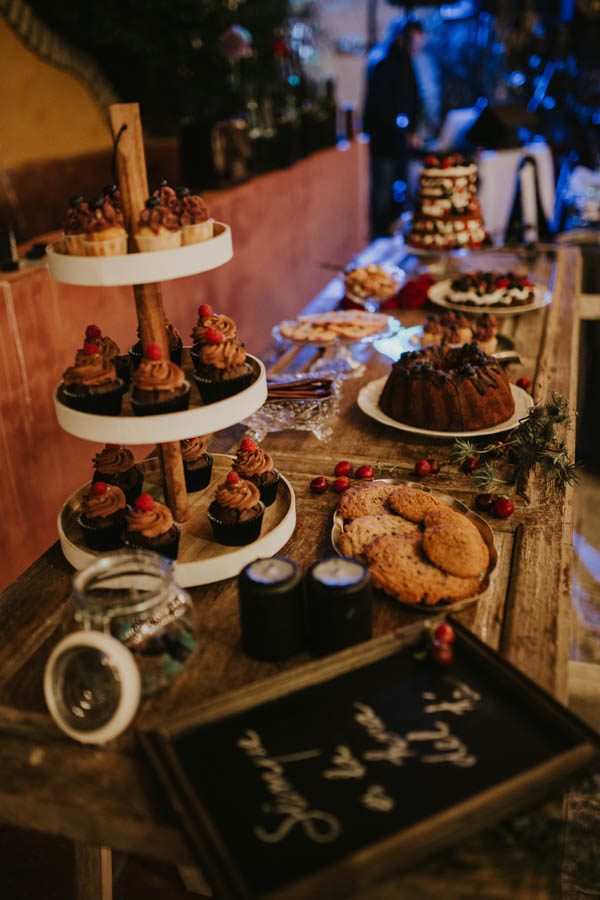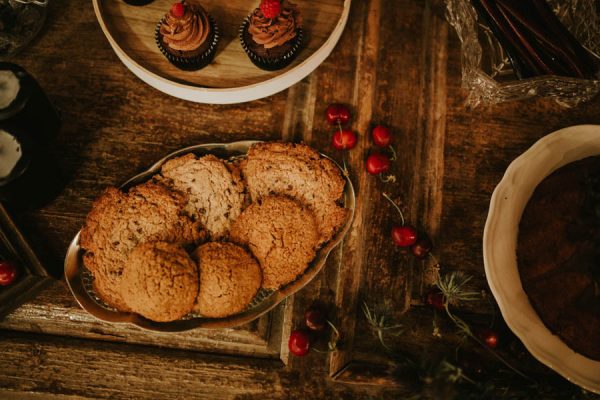 Best wishes to Marisol and Alberto from all of us at Junebug! Love their Wonderland-inspired wedding in Spain? Be sure to check out Kara and Spencer's Neverland-inspired wedding at Cedarwood Weddings for more storybook wedding ideas!