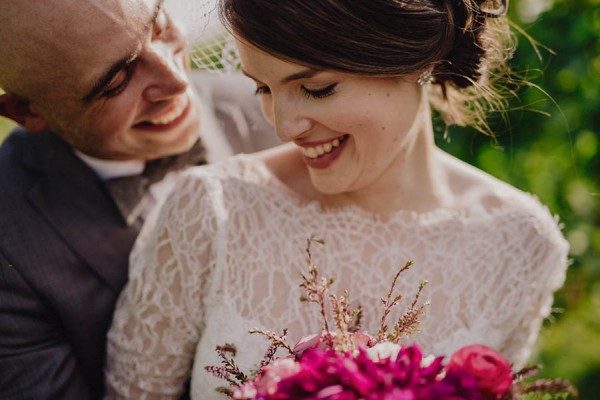 It was an early fall day at Stonewall Estates when Erin stood in her lace Watters gown beneath a simple arbor to say "I do" in marriage to the love of her life, Asaf. The pair enjoyed a wedding celebration as beautiful as they imagined, complete with a palette of jewel tones and plenty of fun with their guests from start to finish. The newlyweds couldn't be happier with the images Christian Garcia captured on their wedding day. In fact, one of their favorite memories from the day involved him whisking them into the vineyard just after the ceremony for a few quiet moments alone in the stunning grounds of the venue.
The Couple:
Erin and Asaf
The Wedding:
Stonewall Estates, Niaggara, Ontario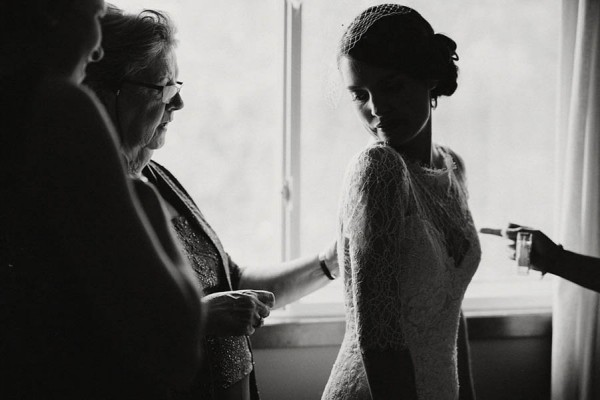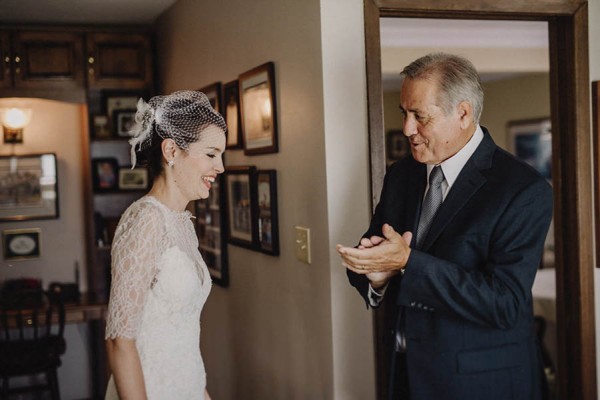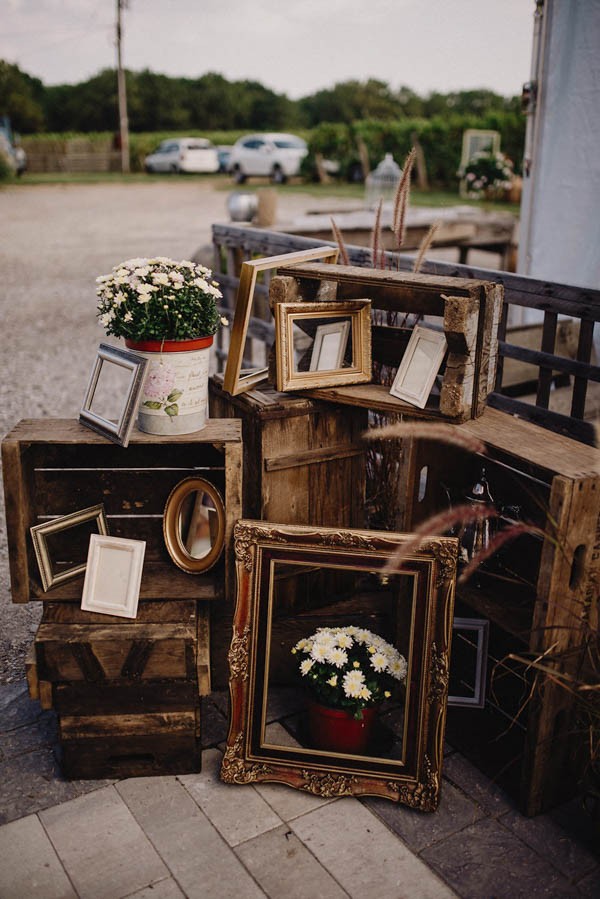 I put together an arbor for the ceremony portion of the wedding. I found a simple metal arbor and attached silk flowers. We wanted something to signify the spot where we stood, however we didn't want to spend a lot on decor.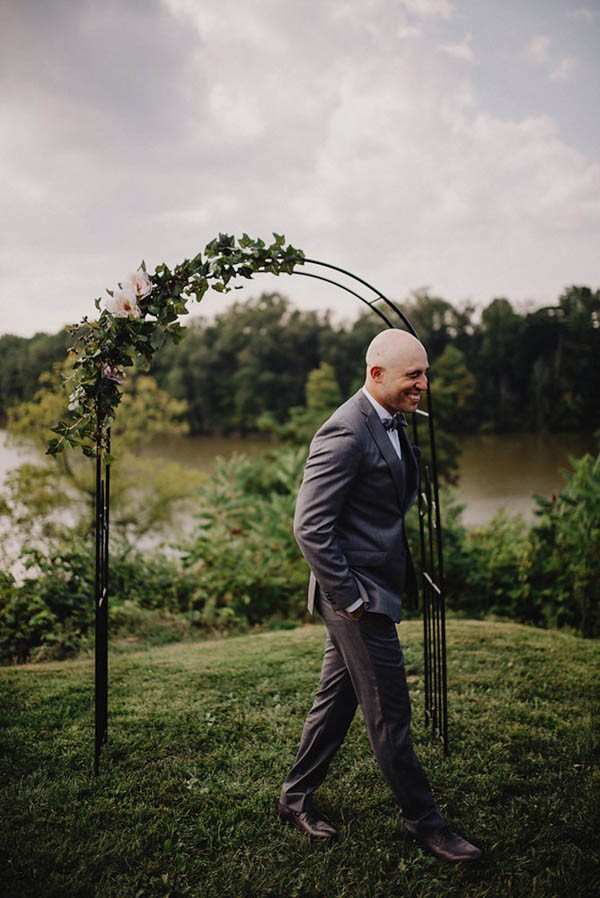 I wore a beautiful lace dress called the Kerry gown by Watters. I wanted a slim line dress that had a unique style. I wanted a touch of glam so I made my birdcage headpiece to complement the look.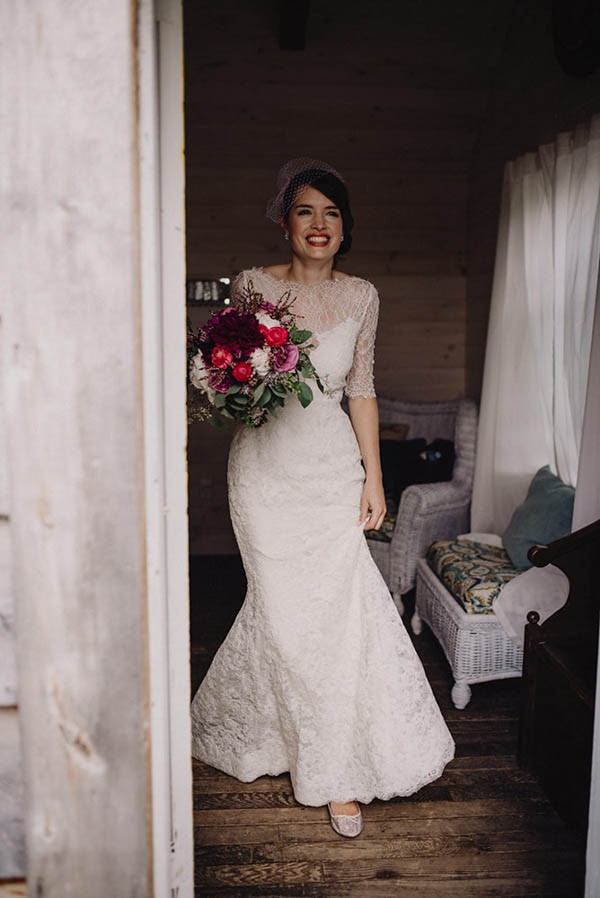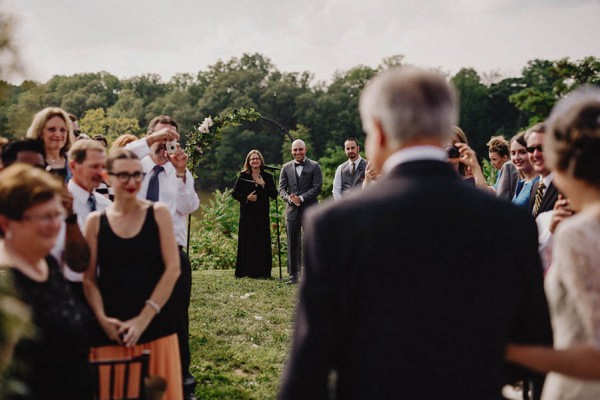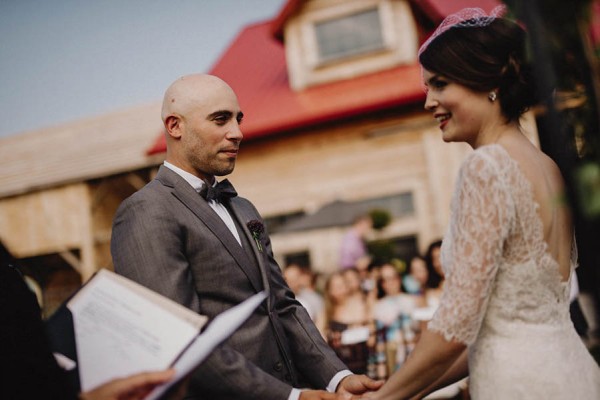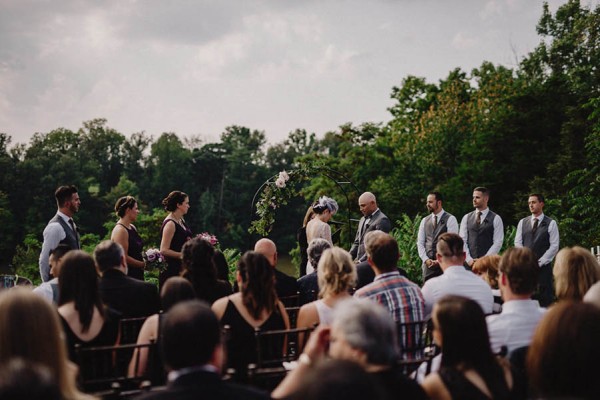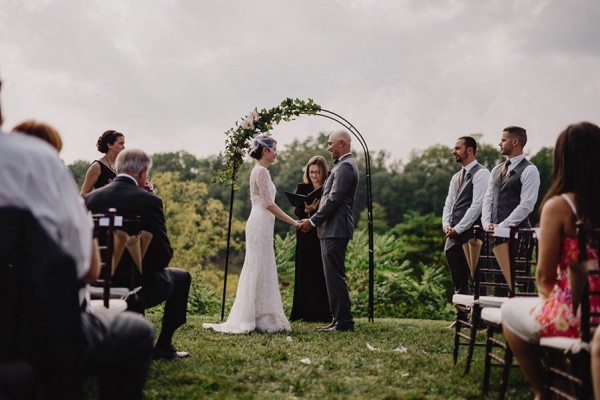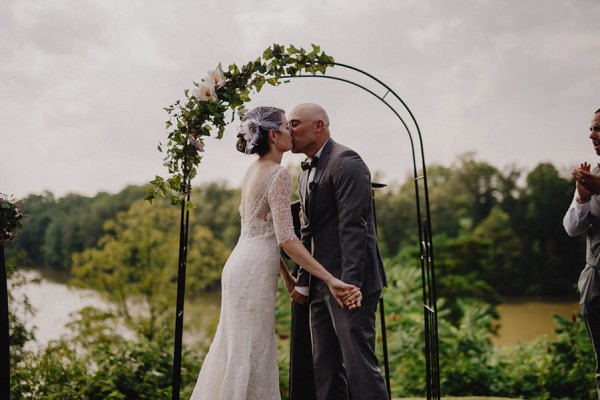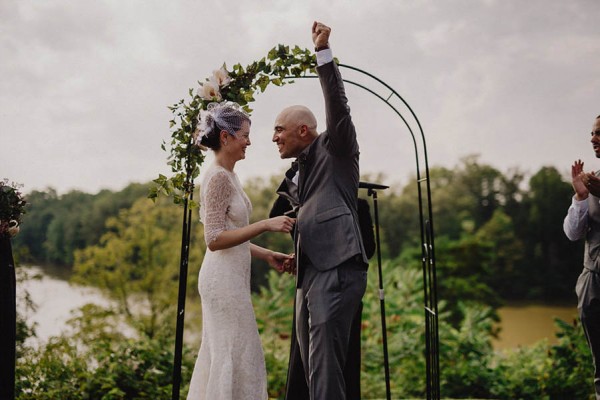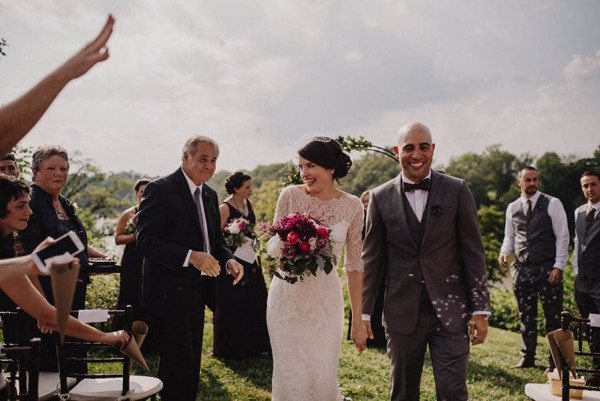 After our ceremony, our amazing photographer whisked us away into the vineyard where he took photos of us together next to the grape vines. This was our first moment alone together after such a memorable experience.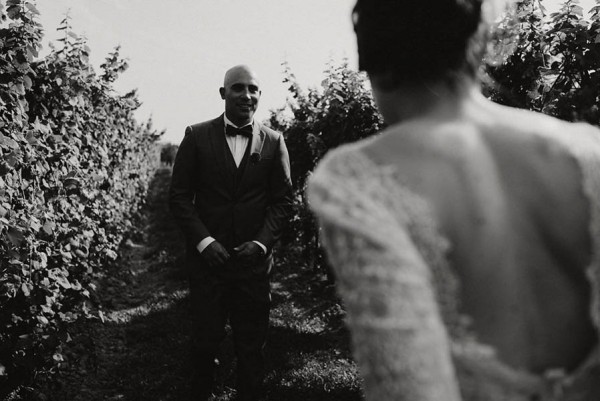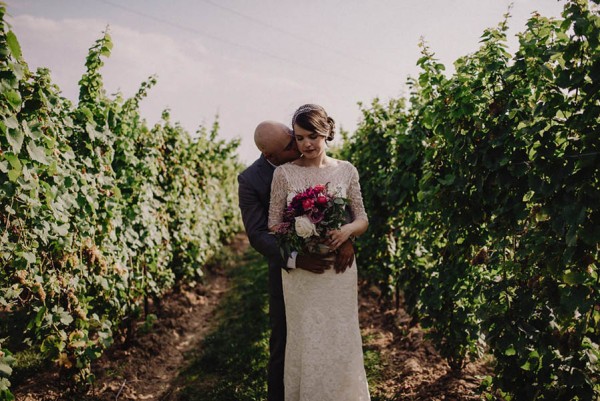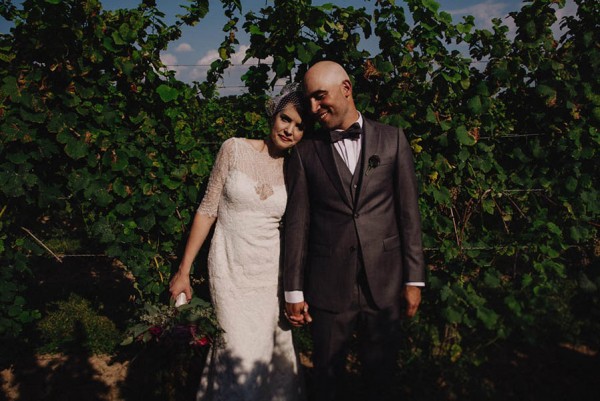 The choice of wedding colours were inspired by the time of year. I have always been fascinated with dark plum and jewel tone colours so it was fitting for early fall.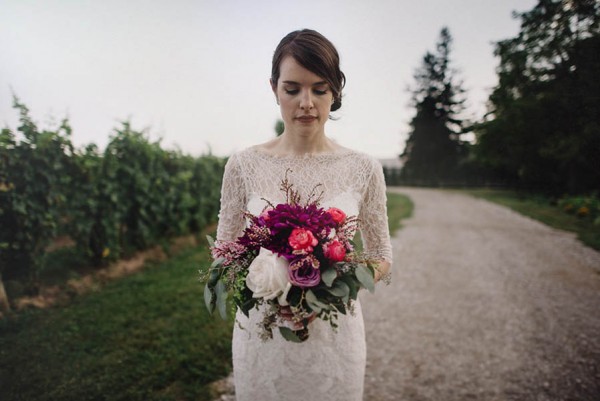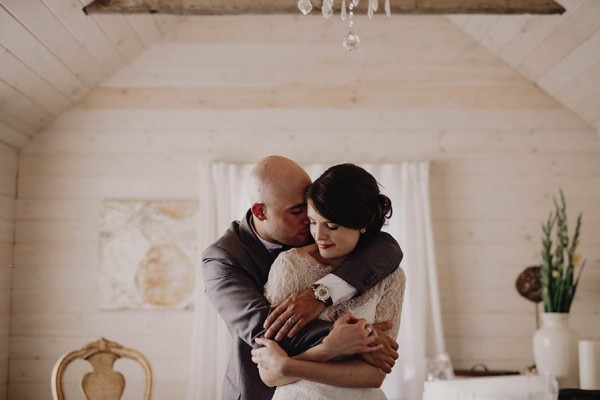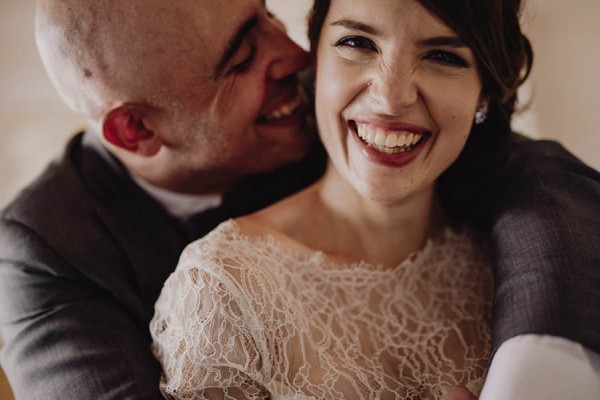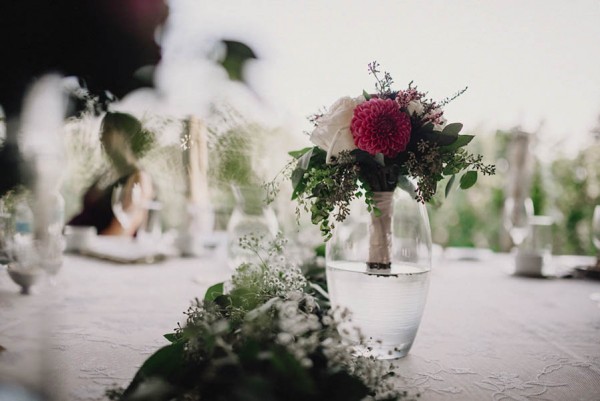 We love entertaining, and having people over, and a key element in a great evening is having people feel welcome and relaxed. We thought those two elements would be great to create the foundation of a perfect wedding vibe.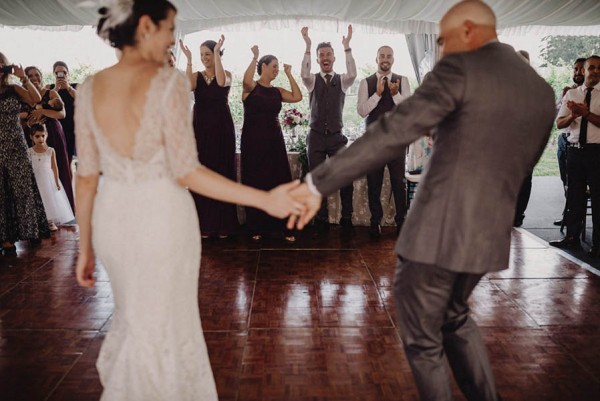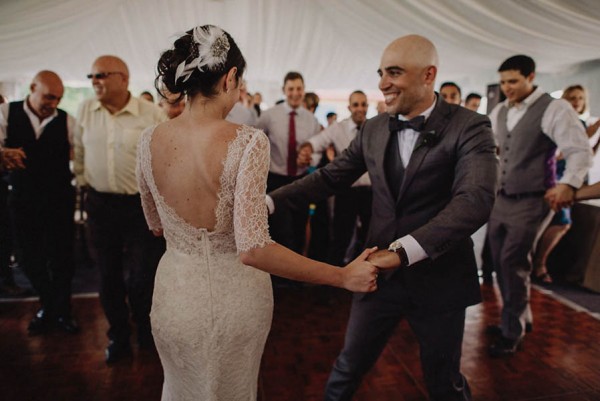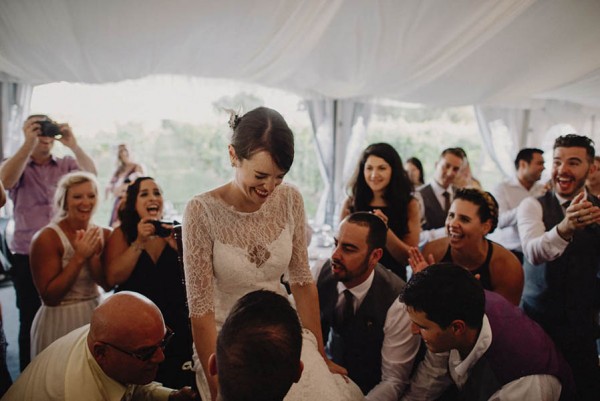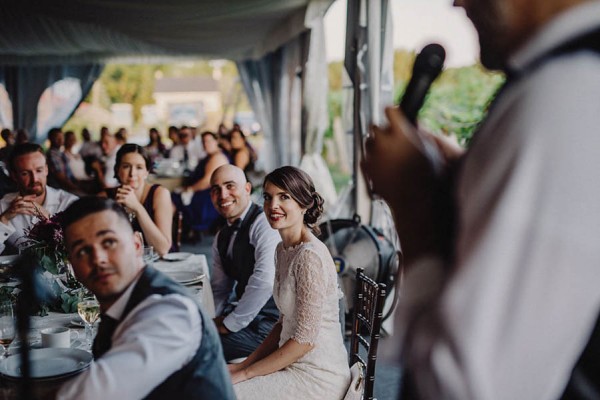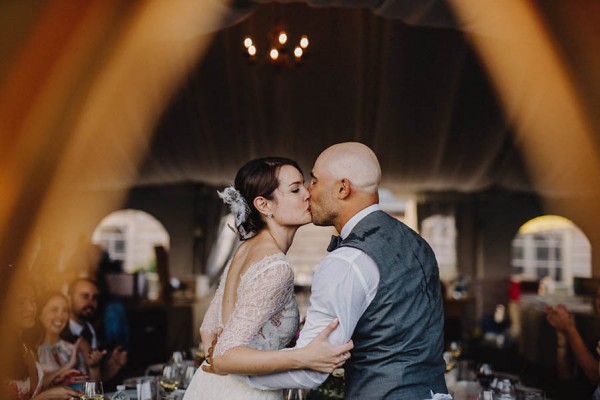 Our photographer Christian was a dream to work with. He was able to catch such special moments. He handed us a beautiful tin at the end of the night as a gift with a few Polaroid's of the night. We were both so touched.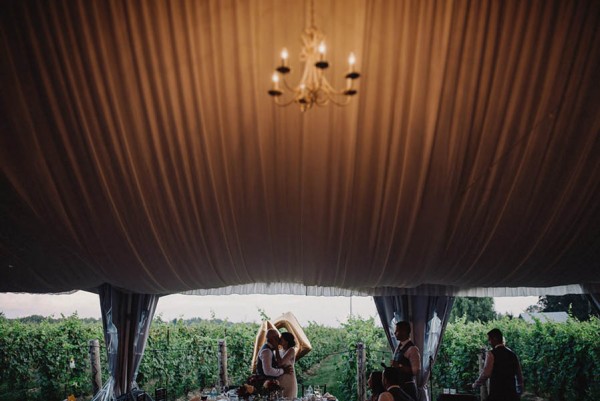 A big thanks to Christian Garcia Wedding Photographer for sharing Erin and Asaf's Stonewall Estates wedding with Junebug! For more winery wedding inspiration, be sure to check out Callen and Bryan's champagne and burgundy Wine Country wedding at Gloria Ferrer Caves and Vineyards.