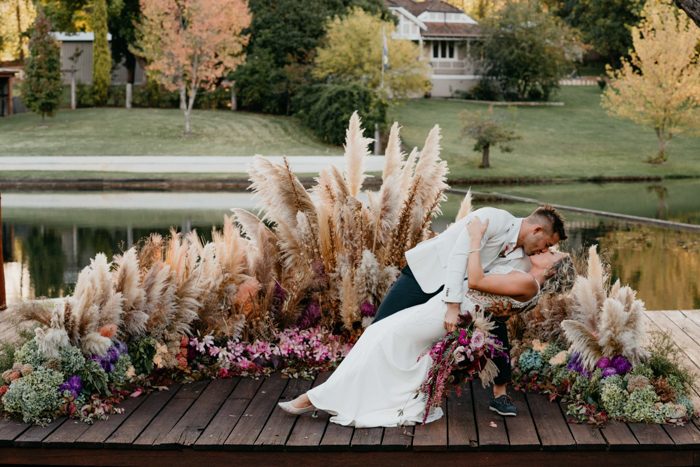 Caitlin and Mark celebrated their love with a harvest-themed day that featured the most spectacular, vibrant florals at Fonty's Pool in Manjimup, Western Australia! We're absolutely in awe of the floral explosion Lara Rose Botanical Stylist created for this couple's day. Just look at that fabulous altar decor! And the bouquets! And every huge, fruit-filled centerpiece! We won't be over these florals anytime soon, but the goodness of this day doesn't stop there. Caitlin wore an elegant Bride's Selection gown and Myre accessories that looked perfect with the overall vibe of the day. We can't wait for you to see even more of this glorious day at Fonty's Pool—like the rentals from Bos Tents & Events and amazing cake by Cherish the Cake—all beautifully captured by Swift Hound Weddings Films & Photography!
The Couple:
Caitlin & Mark
The Wedding:
Fonty's Pool, Manjimup, Western Australia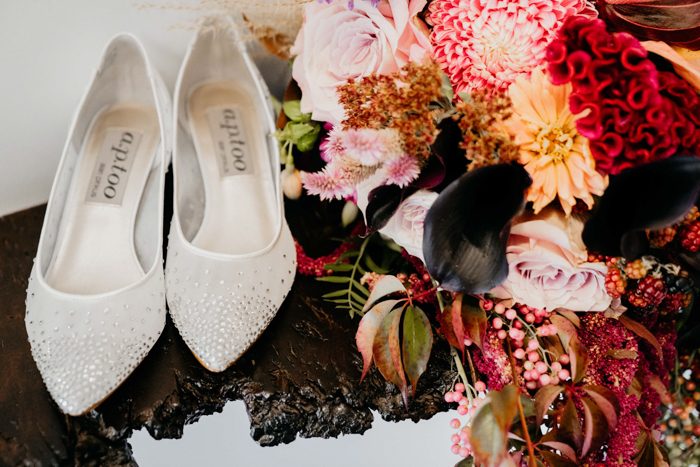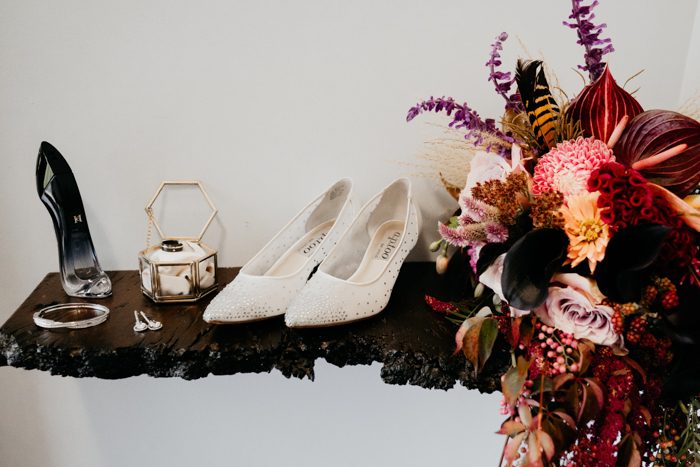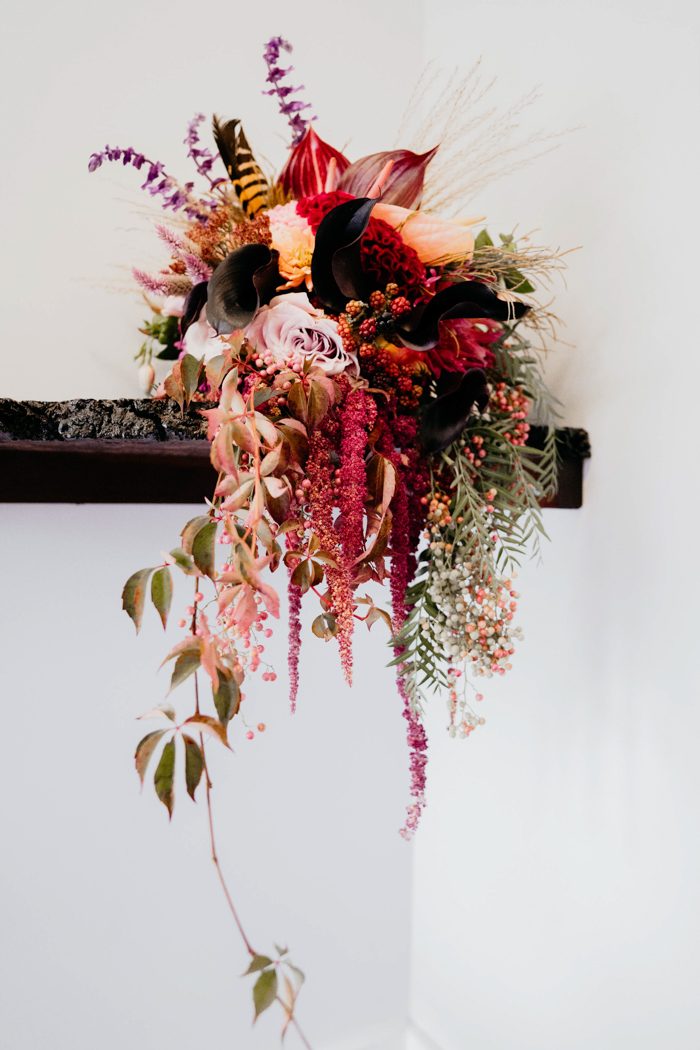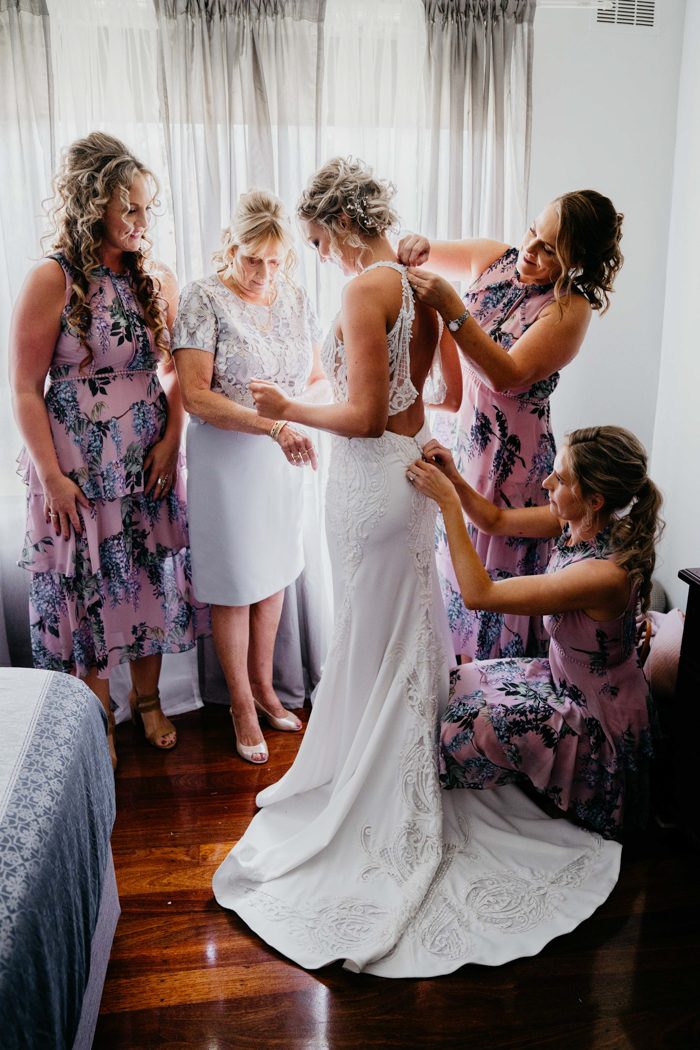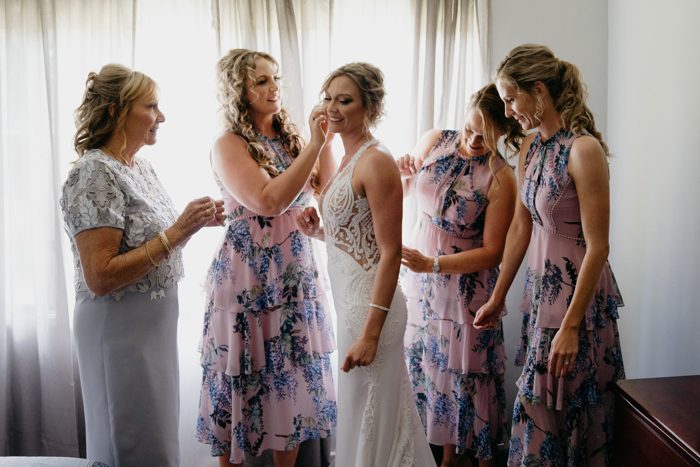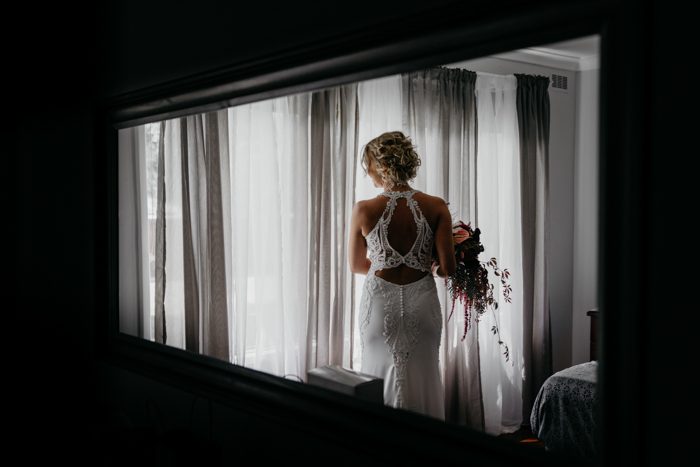 Could not be more grateful and ecstatic at having Lauren and Ben from Swift Hounds by our sides for our big day! They both were amazing at sneaking around & being a fly's on the wall. They captured the electricity in the room so effortlessly and our wedding was full of hilarious moments & oodles of entertainment and they didn't miss an angle or a laugh. We received our highlight video within 24hrs & watching it really felt like we were out of Hollywood. We also received a sneak peak of photos within days of our wedding. Every photo captured was exactly how I remember the day. We are so lucky we stumbled across them on Instagram!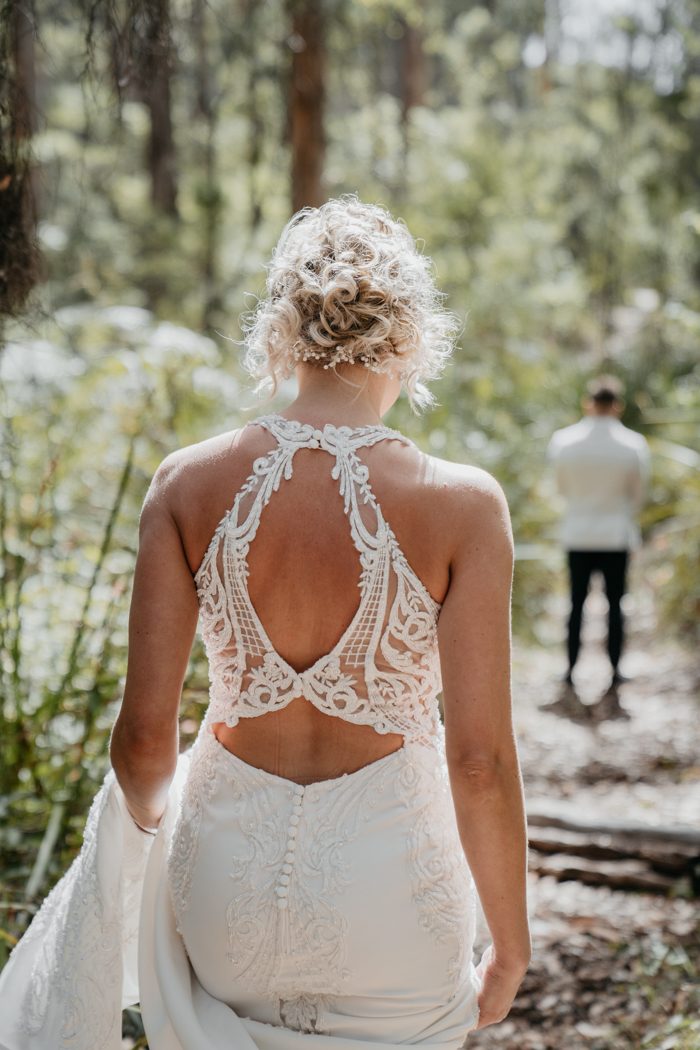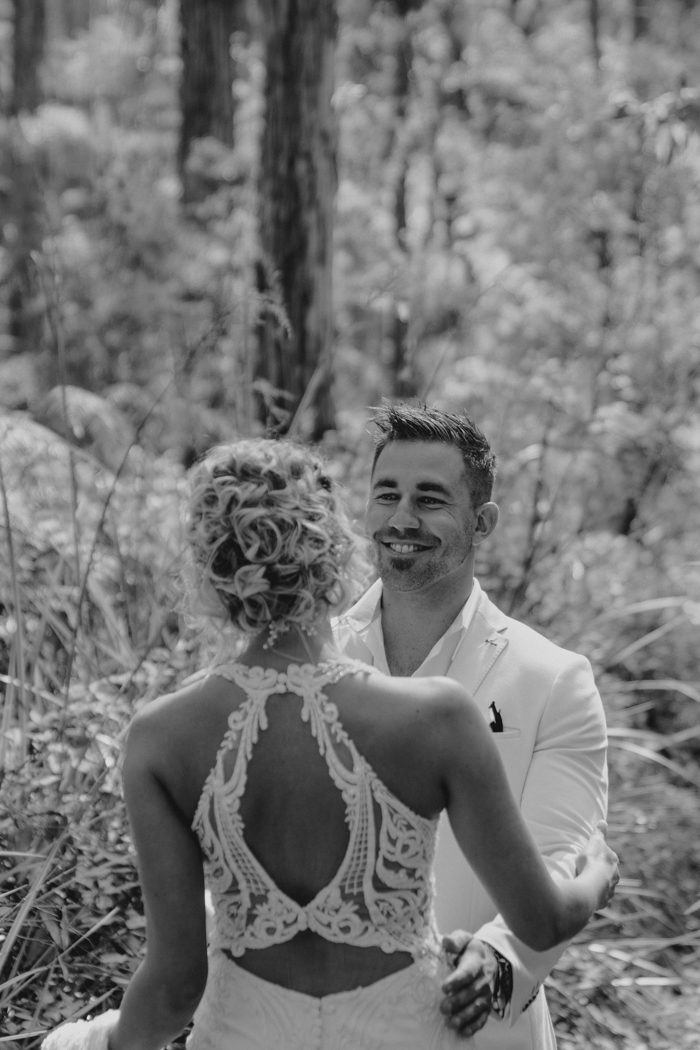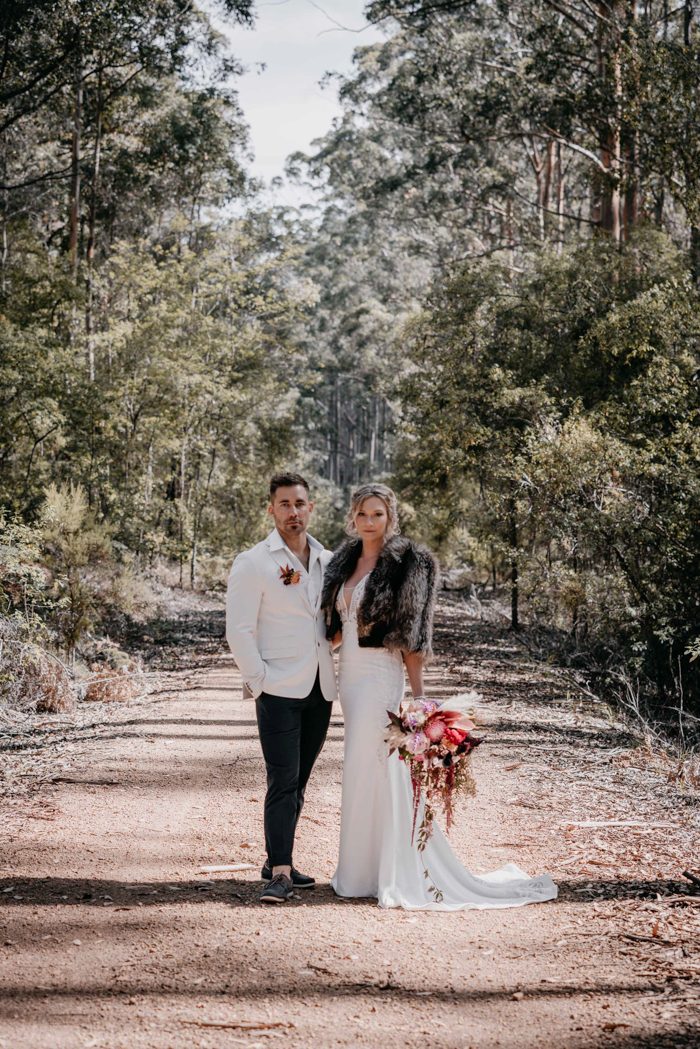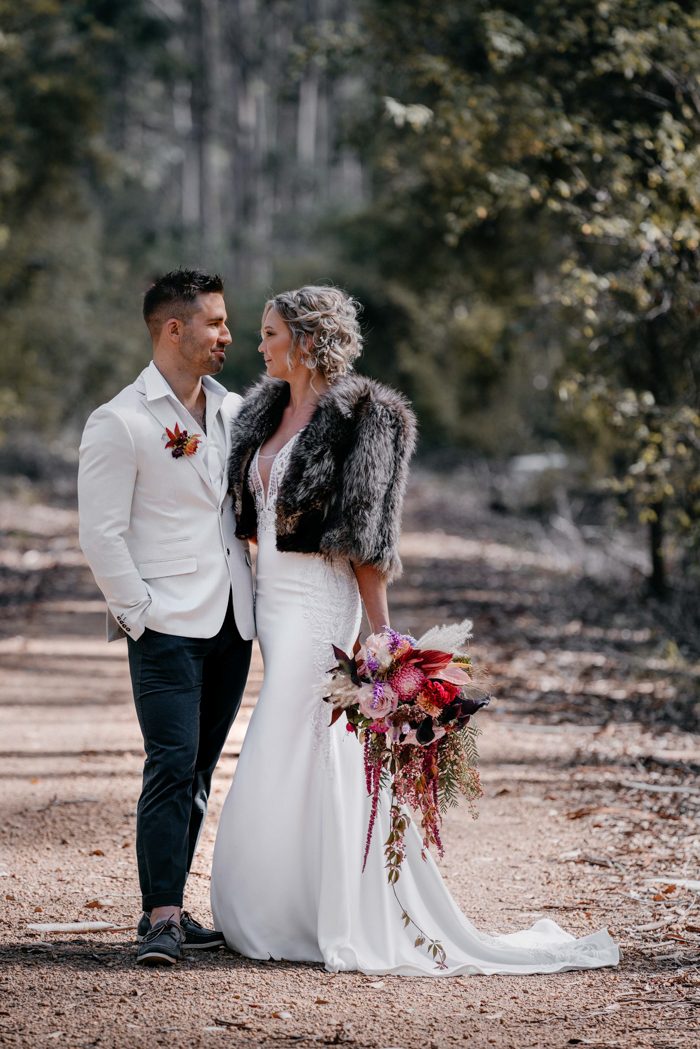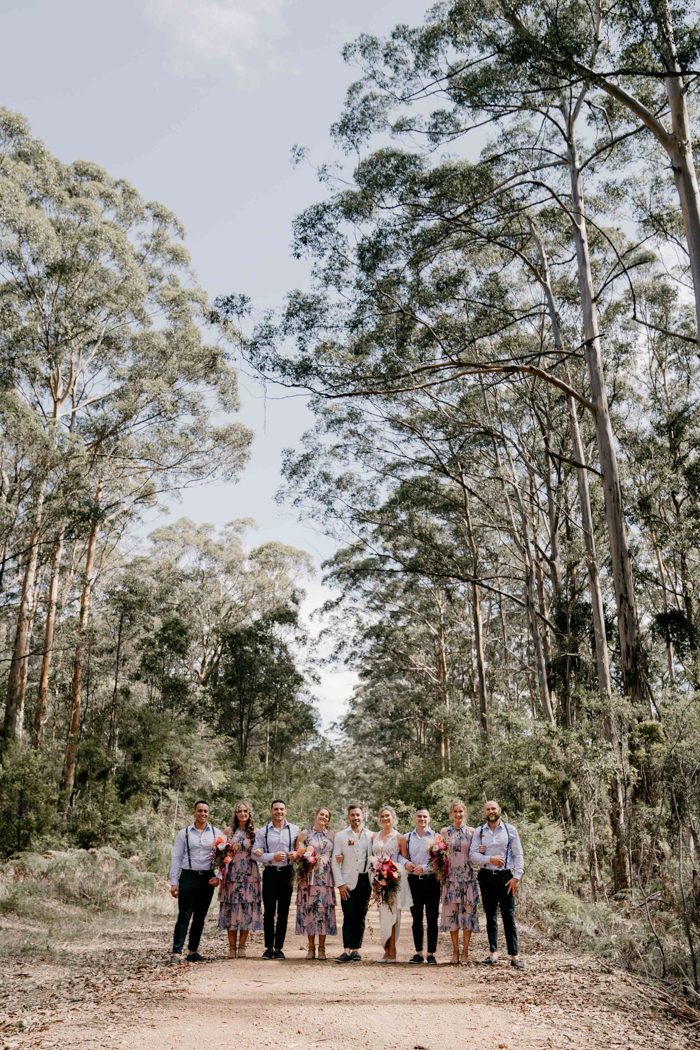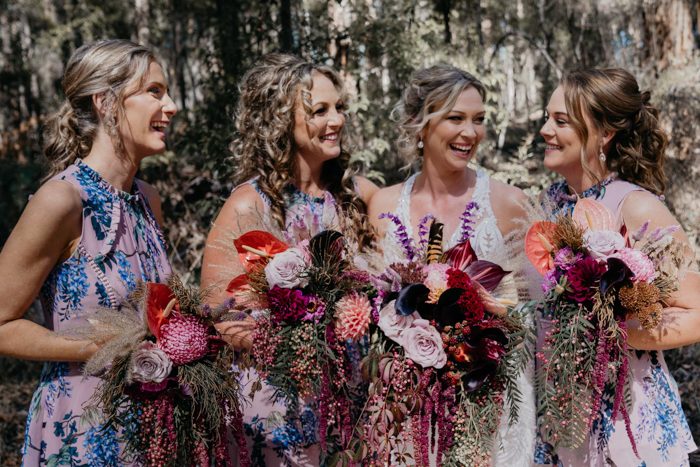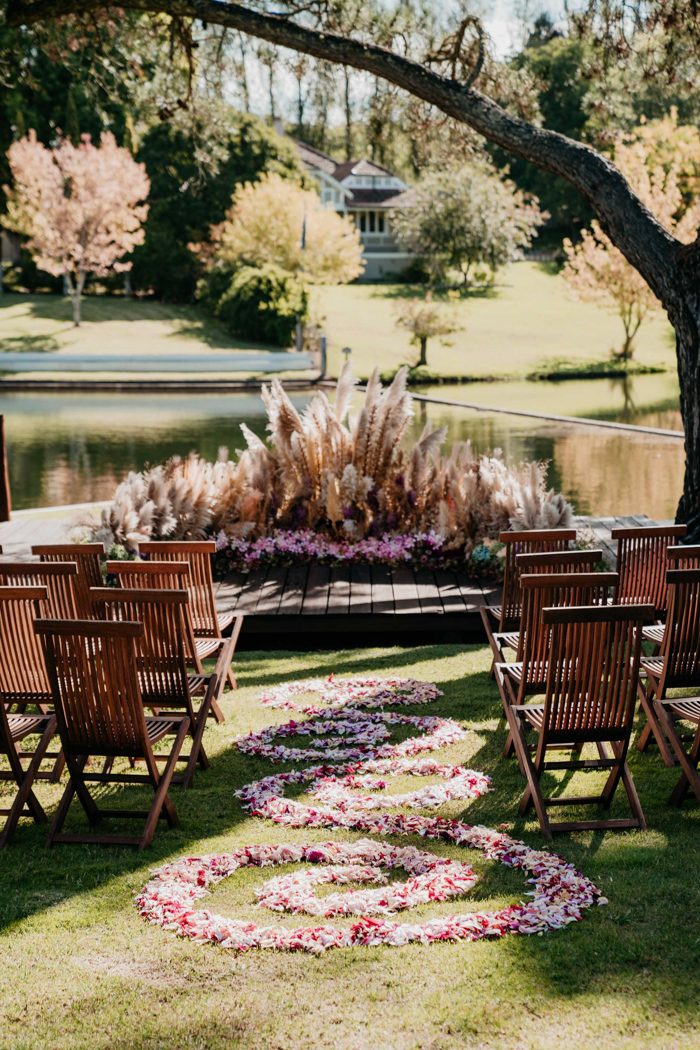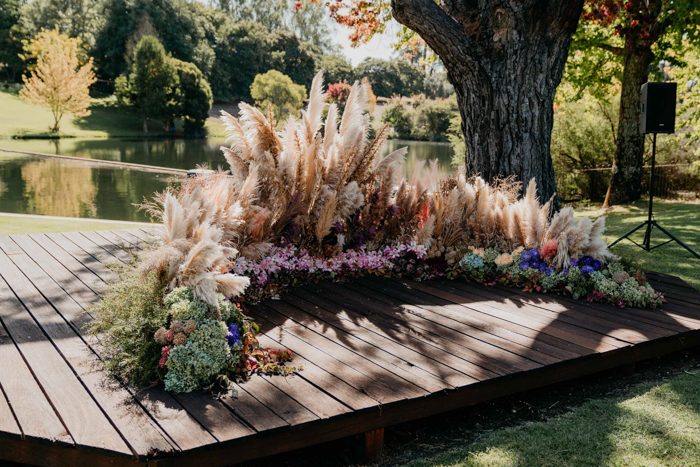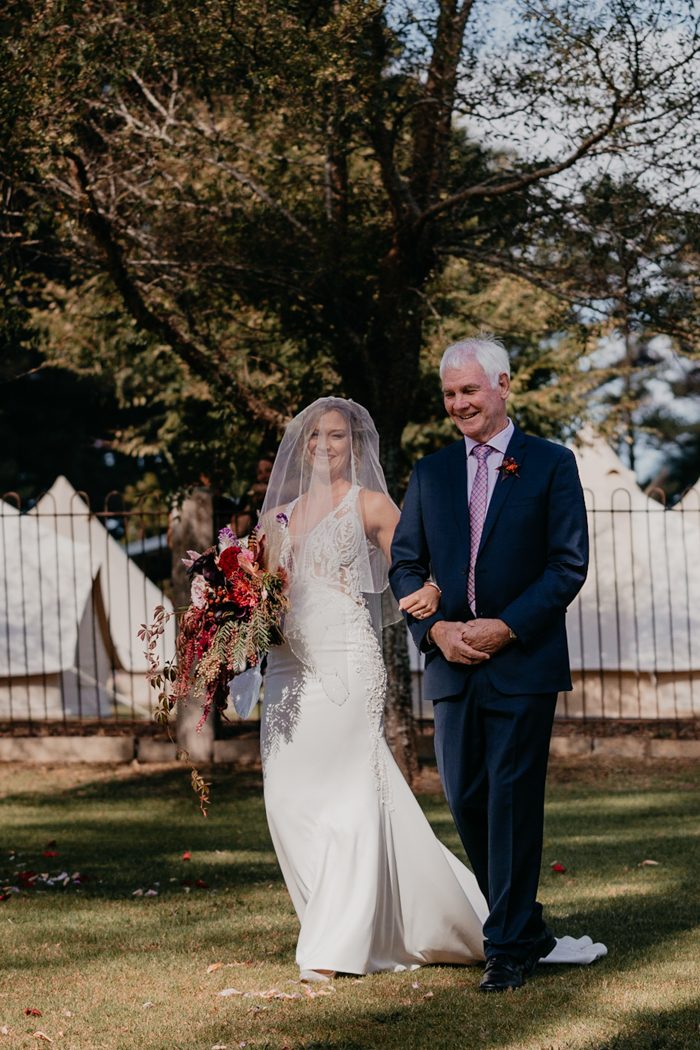 We were planning our big day from Canada so from Google we narrowed the choice down to 4 venues. We flew home for our engagement party & had a one-day turn around to travel south to look and choose a venue. Fonty's Pool took our breath away within entering the front gates. The landscape was beautifully maintained, the surrounding nature was just as we envisioned, housing our guests within the venue was what we sought after & saying 'I do' under a beautiful old cypress tree & by water is exactly what our souls required.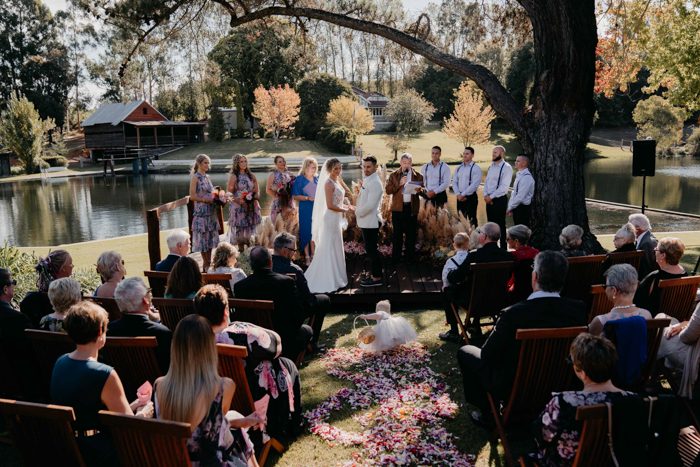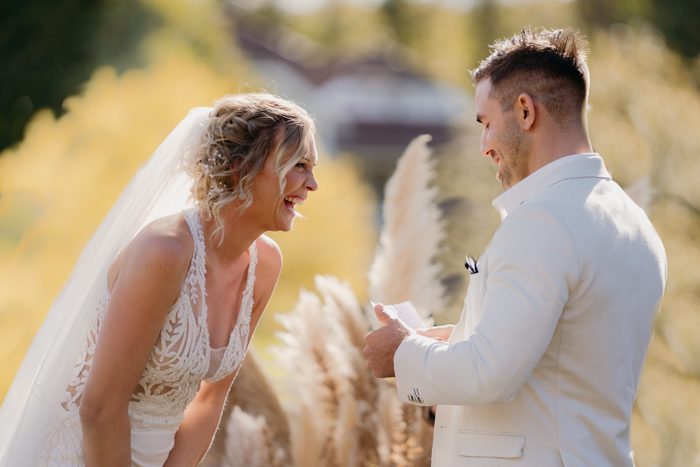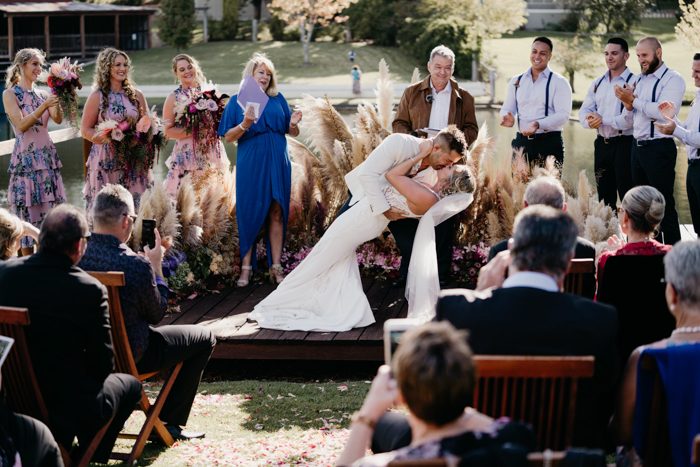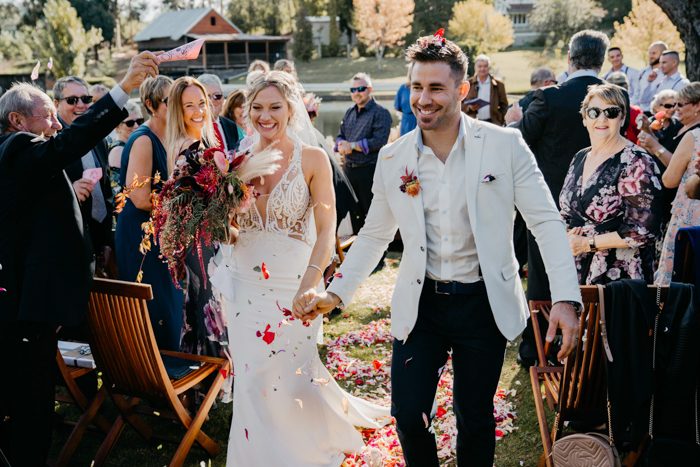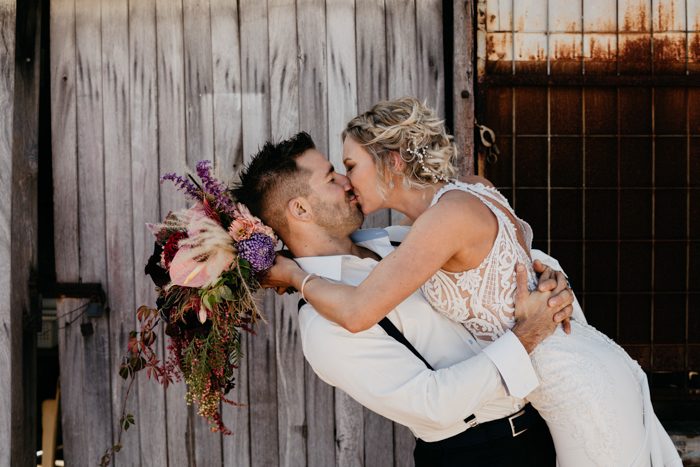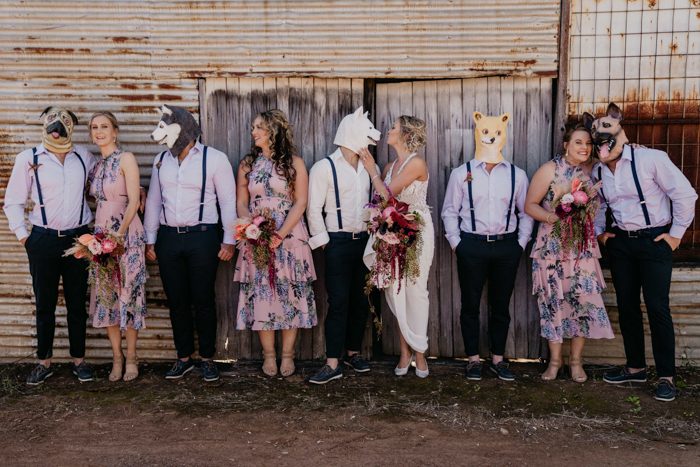 Our talented florist is original, creative, inspiring, and fantastically funky, she likes to excel at limitations & go extreme & that was everything we were looking for. Lara Botanicals Stylists was fairly new to the scene but was leading the way with new creative elements in which we hadn't seen before. Lara's creative mindset blew our imagination in our first meeting. We were after something different & fresh, something that hadn't been done much before. She gave us some brilliant ideas to play with & everything continued to flow into place. We desired a half moon floor arbour with pampas and the colour scheme was majestic reds, ruby's, dark purples, burgundy's, fuchsia pinks and the rest was up to her creation. We were ABSOLUTELY MIND BLOWN with her design & about how incredibly talented her & her team are. This is still my favourite masterpiece of my wedding day!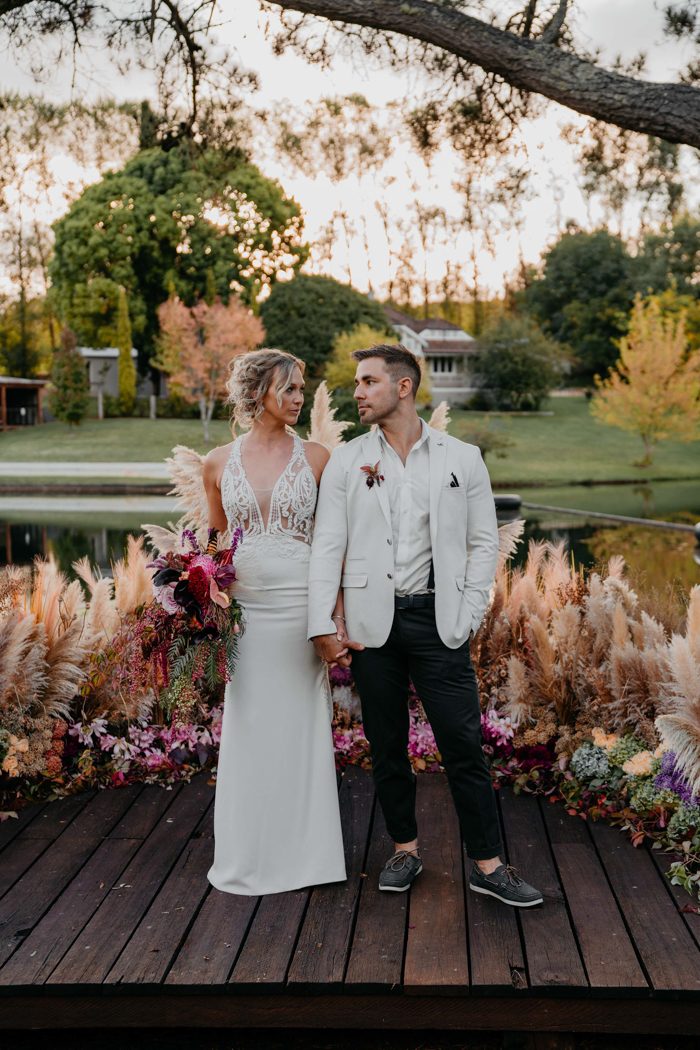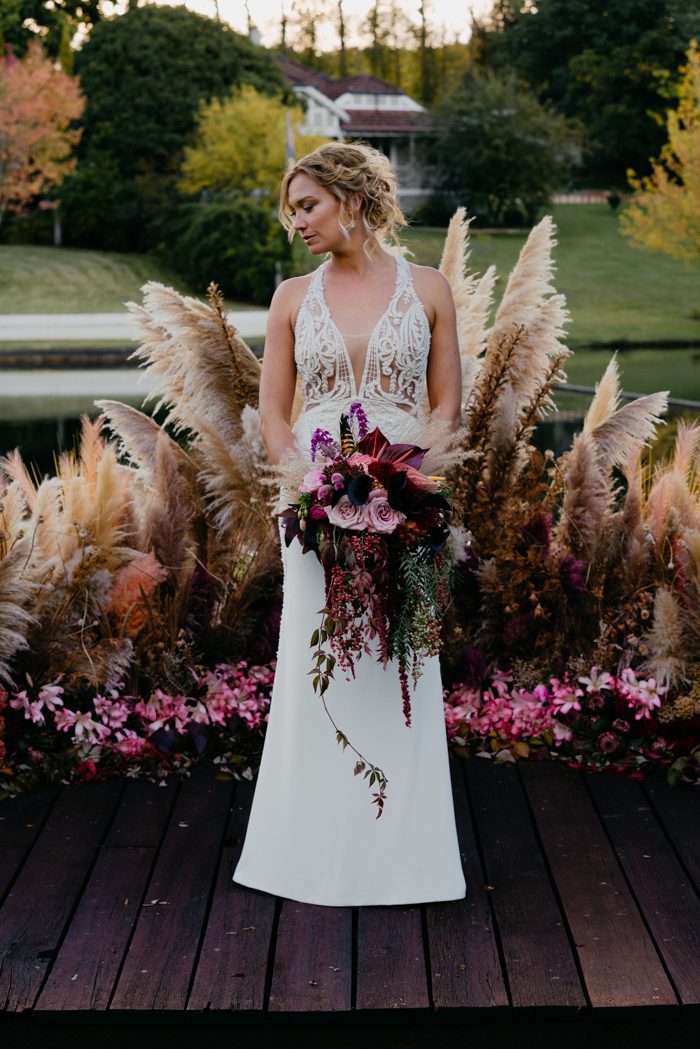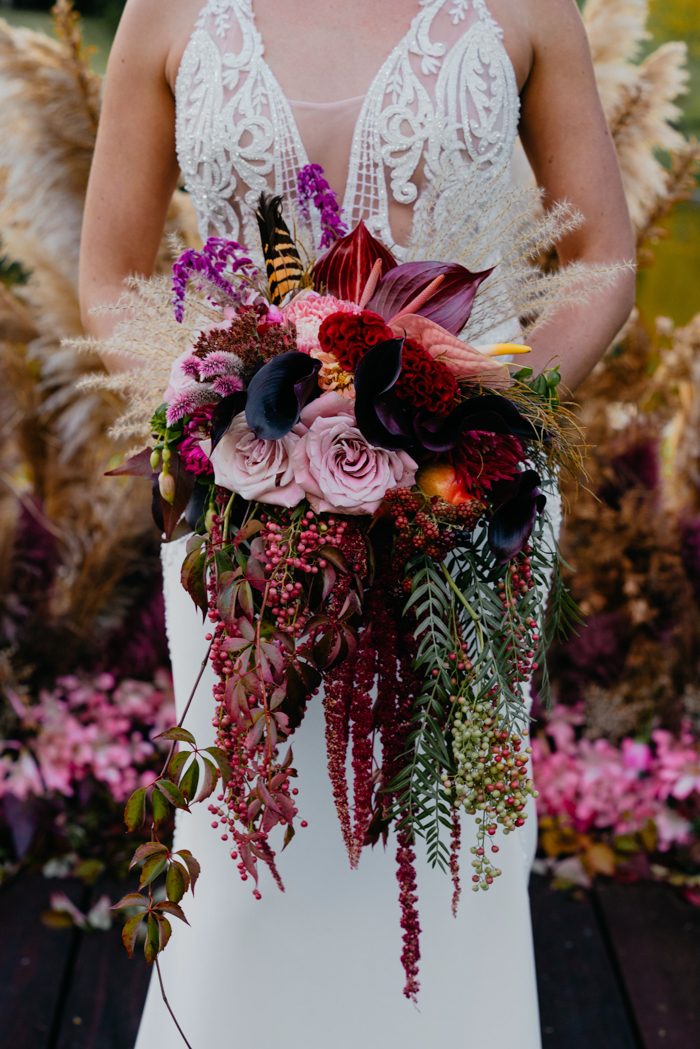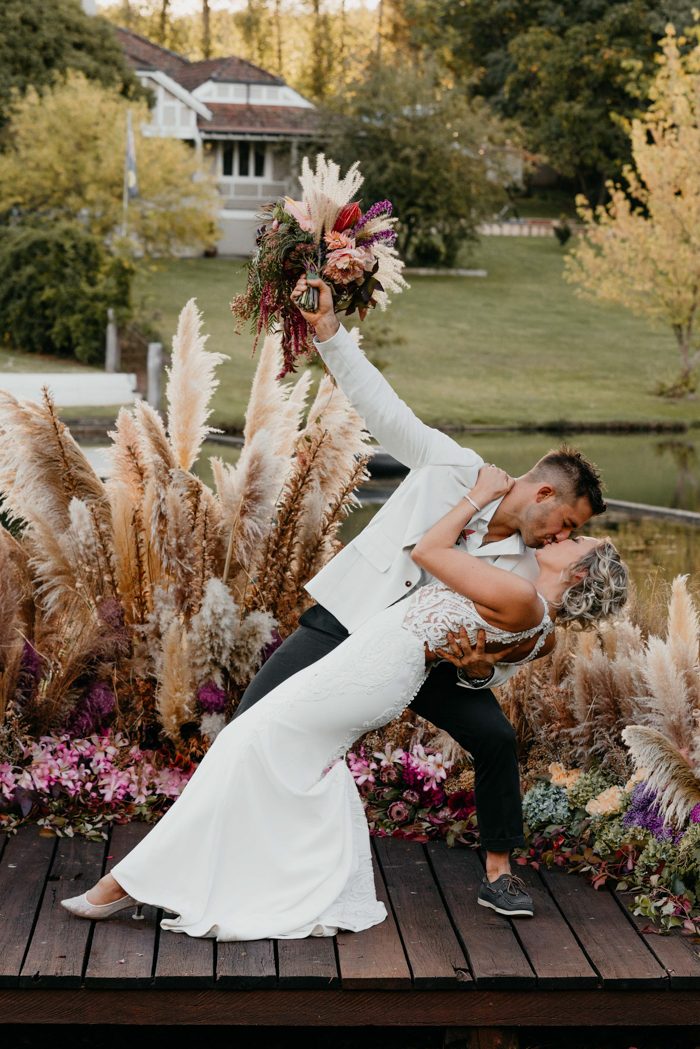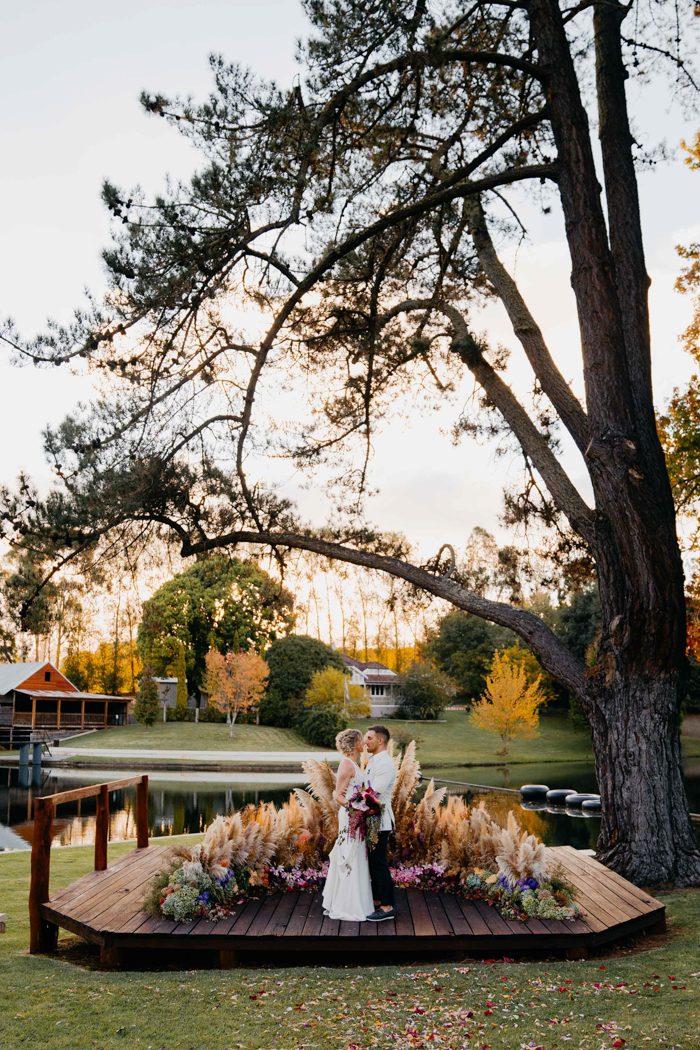 Our wedding colours were a true reflection of time & place. Selected to highlight the abundant autumn colour and be in tune with season. Where we got married is one of the coldest parts of Western Australia and therefore is home to lots of beautiful northern hemisphere trees that were in their autumn splendor at the time of our wedding. Our floral stylist foraged for materials and played with the whole harvest concept so wonderfully. There were pomegranates, berries and rose hips cascading from the hanging install and the tables were adorned with crystals and grapes. People were just eating fruit straight of the table! We love that using locally grown materials also meant that our flowers haven't cost the earth either.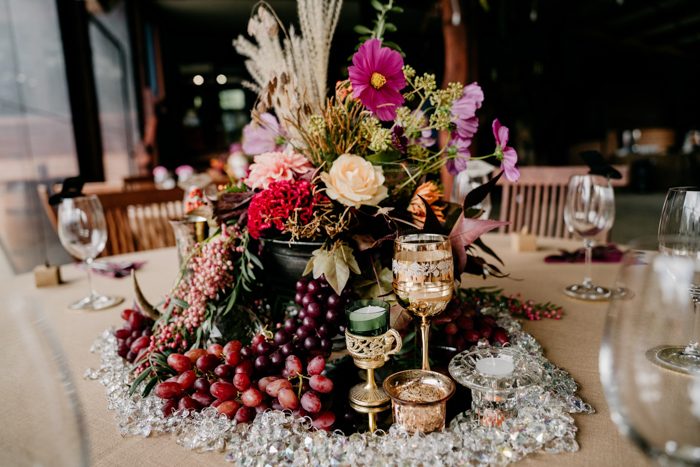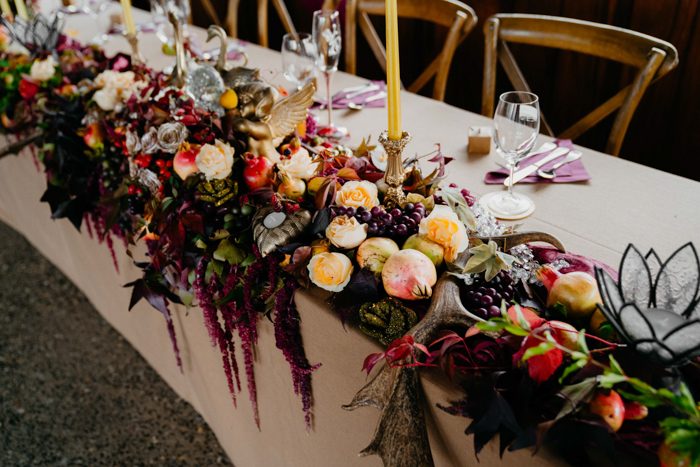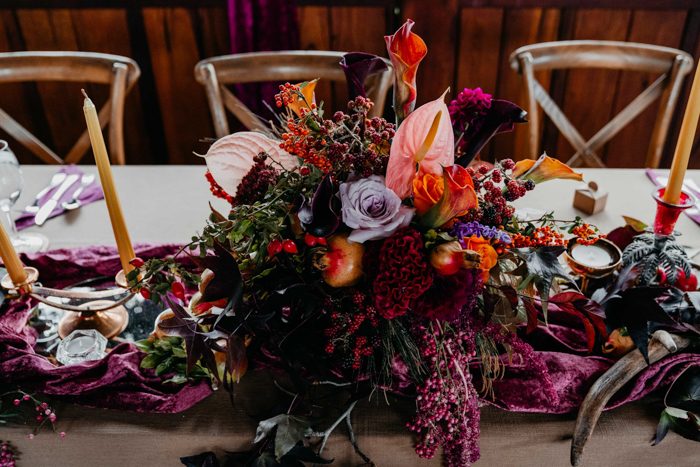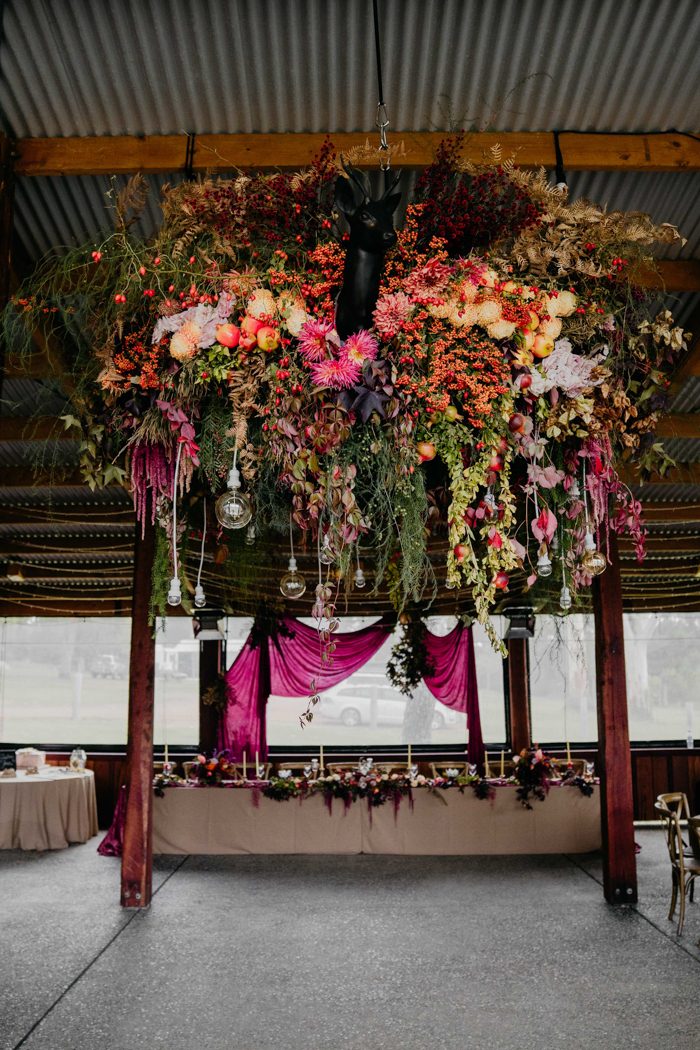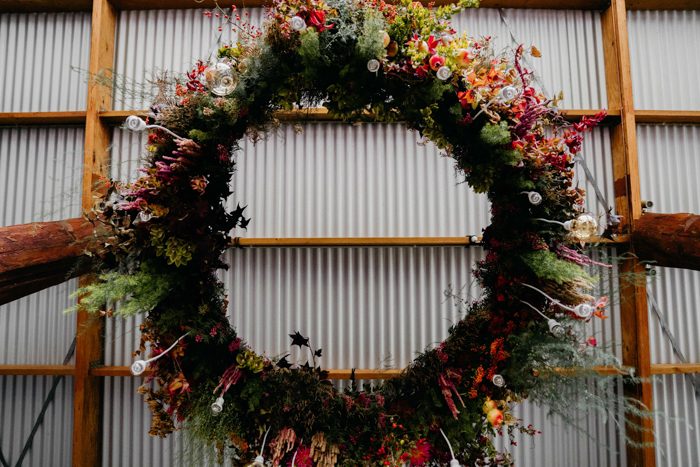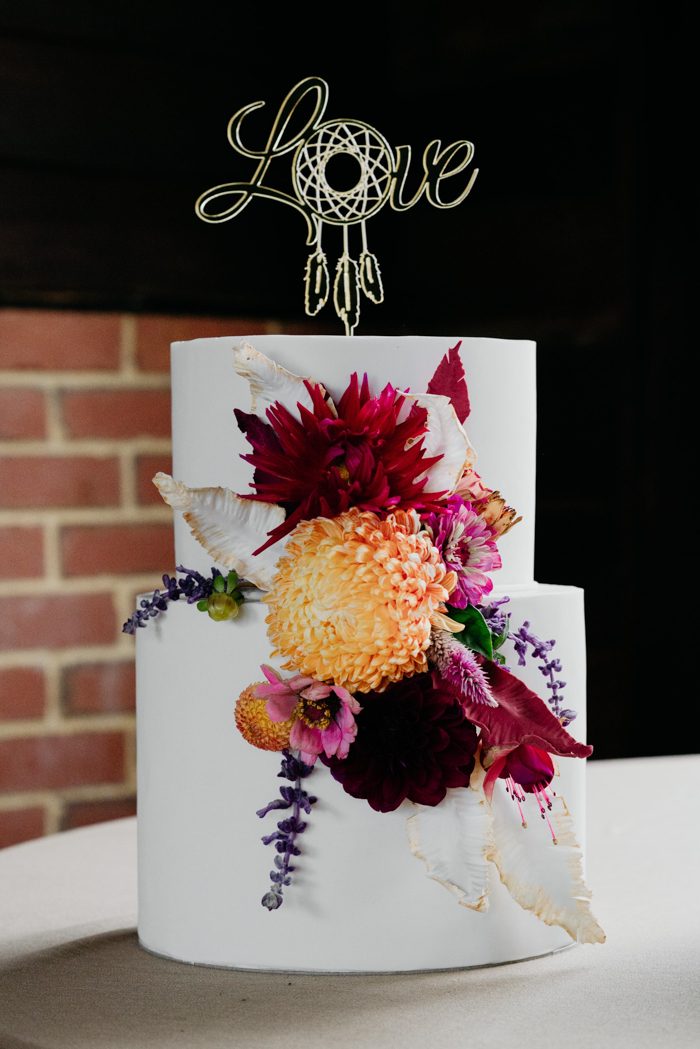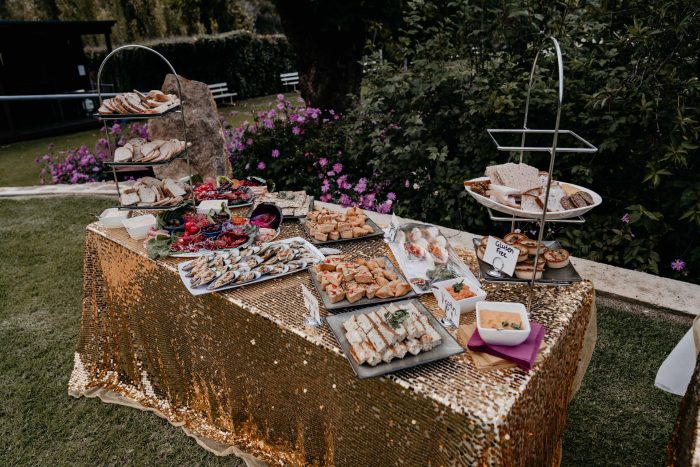 Our most memorable part of the day was the Talent Quest! The evening of hilarious entertainment began with a father daughter dance and "surprisingly" the music remixed, and the rest of my immediate family joined us for a fully choreographed very uncoordinated routine. My extended family wrote and sung a song about the milestones of our journey together which was extremely hilarious & special to us. The groomsmen performed a very entertaining Pussycat Dolls rendition and a surprise encore solo from my incredibly talented husband to Michael Buble' which left the room in a standing ovation and tears of laughter streaming down every guests face. It truly was the best decision having a Talent Quest, I would highly recommend it!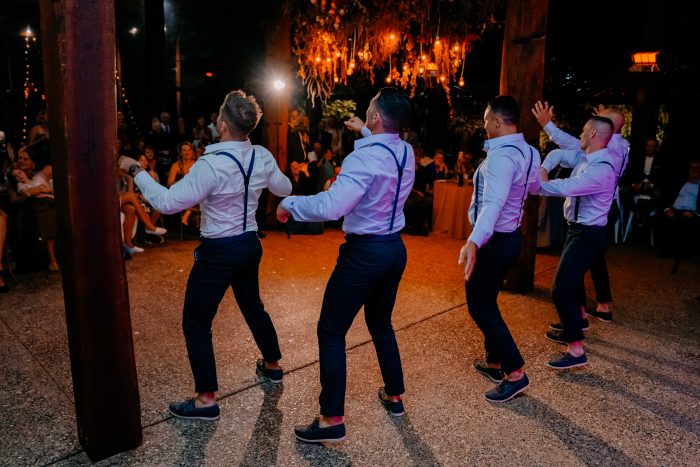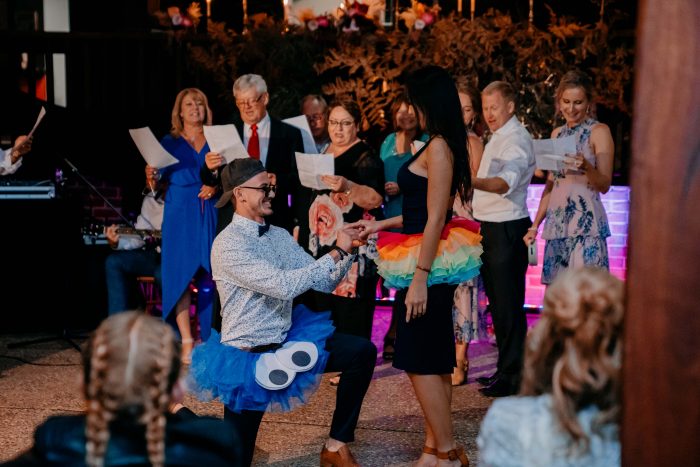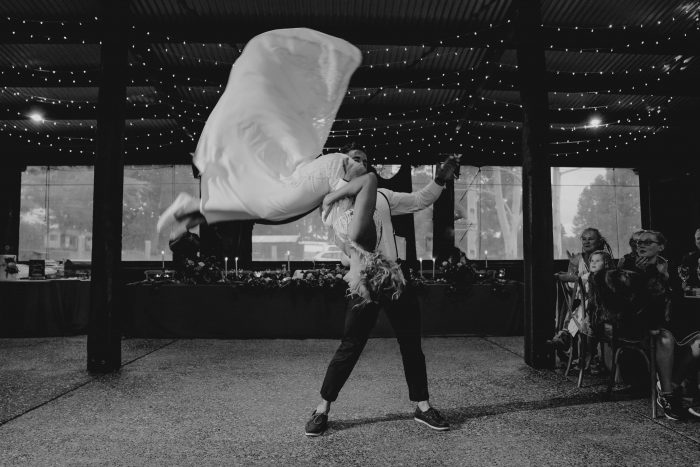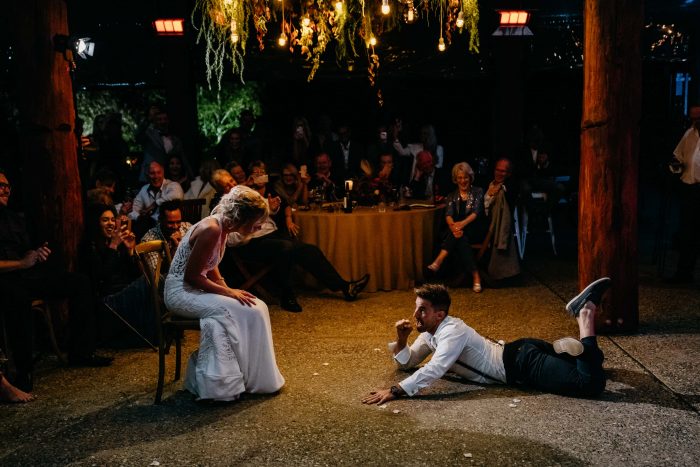 Congratulations, Caitlin and Mark! We're so thankful Lara Rose Botanical Stylist shared your gorgeous day at Fonty's Pool with us! For more epic floral inspiration, you've got to see this Riversyde Manor wedding.