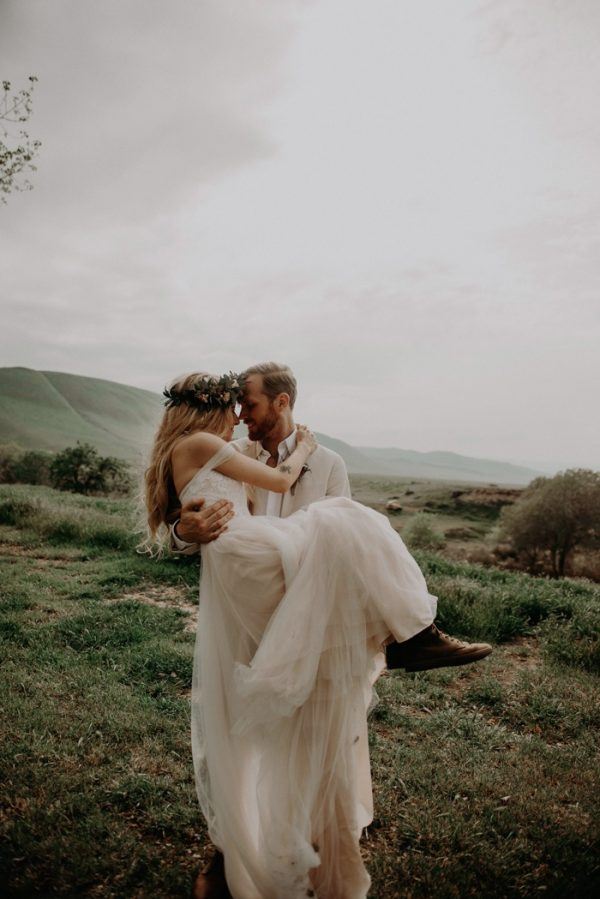 If bohemian camp vibes are your thing, you're going to love Kaitlyn and Bryce's outdoor wedding at Wind Wolves Preserve! The couple's goal was to keep everything as organic and natural as possible. So, with the help of their families, they set up a small area with rugs, a simple wooden ceremony backdrop, cafe lights, and wooden tables and chairs that served as both the ceremony and reception seating. Because everything took place in the middle of a nature preserve, they also DIYed two huge tents — one for the bride and one for the groom — to get ready in! To finish off the bohemian look, they used a variety of textures and warm colors with rugs, pillows, and dream-catcher backdrop for the cake table. The bride looked effortlessly beautiful in an off-the-shoulder dress from Ladies and Gents Bridal and combat boots that were perfect for an adventurous portrait session with Rubi Z Photography!
The Couple:
Kaitlyn and Bryce
The Wedding:
Wind Wolves Preserve, Kern County, California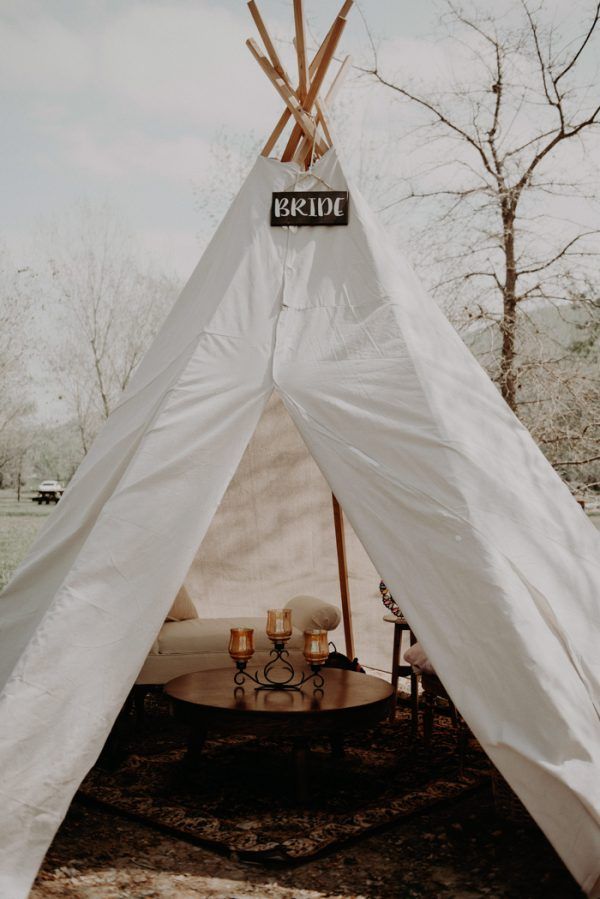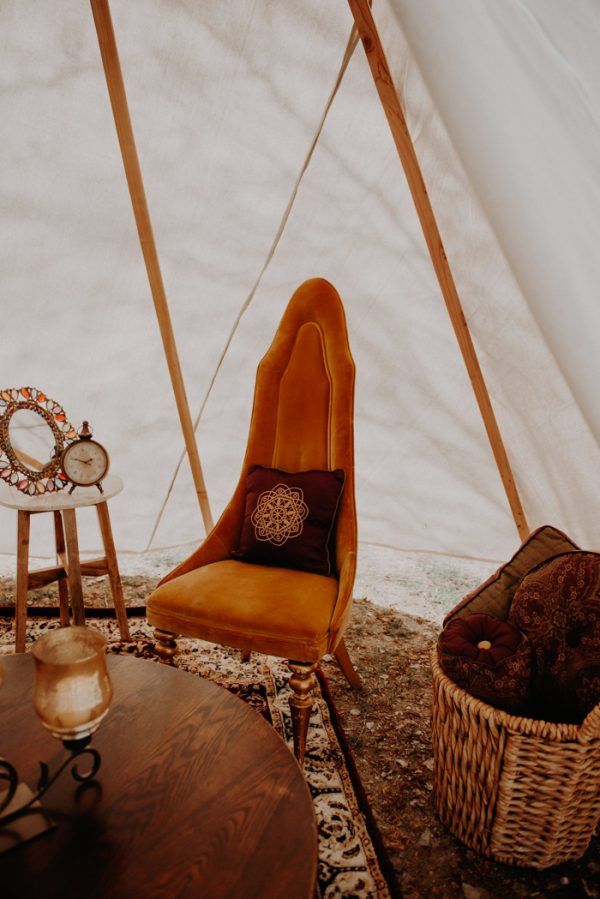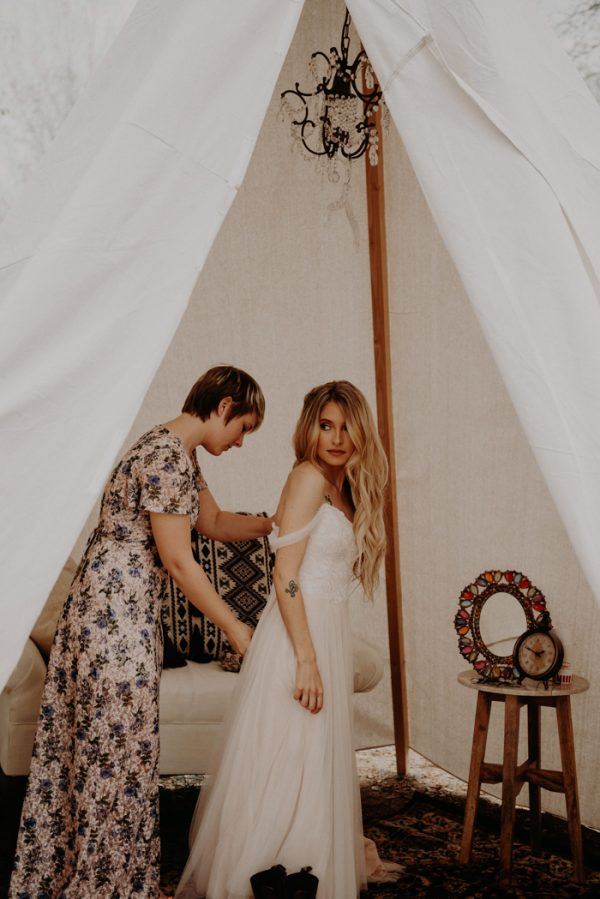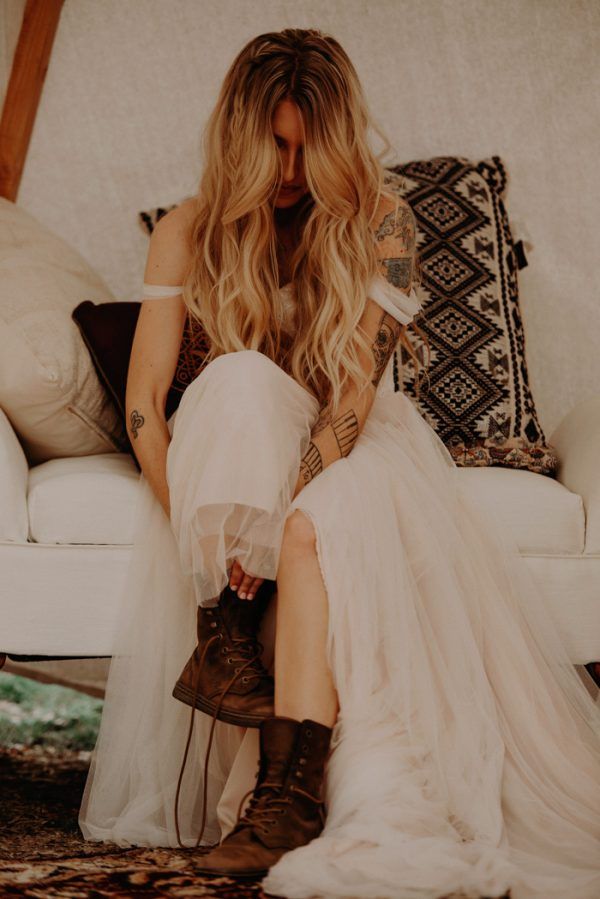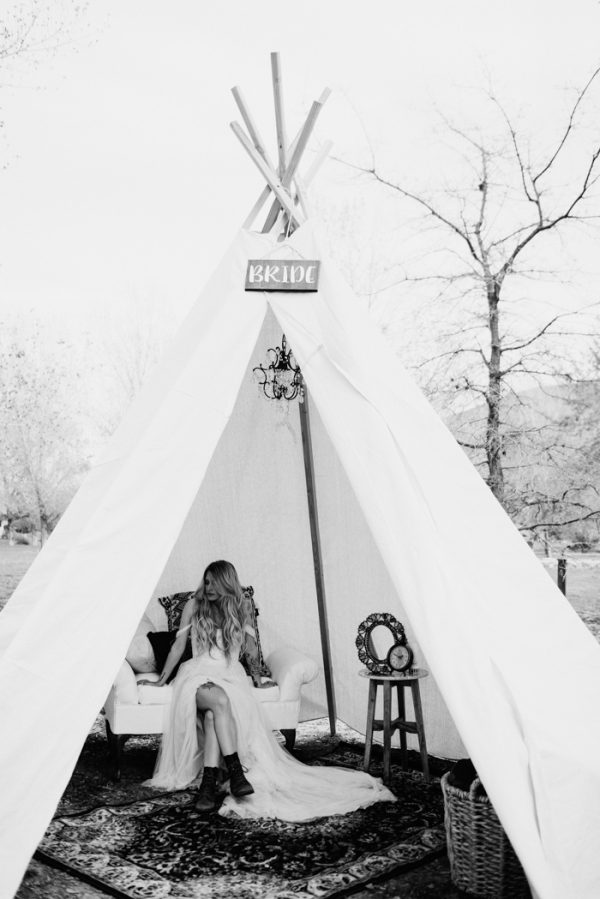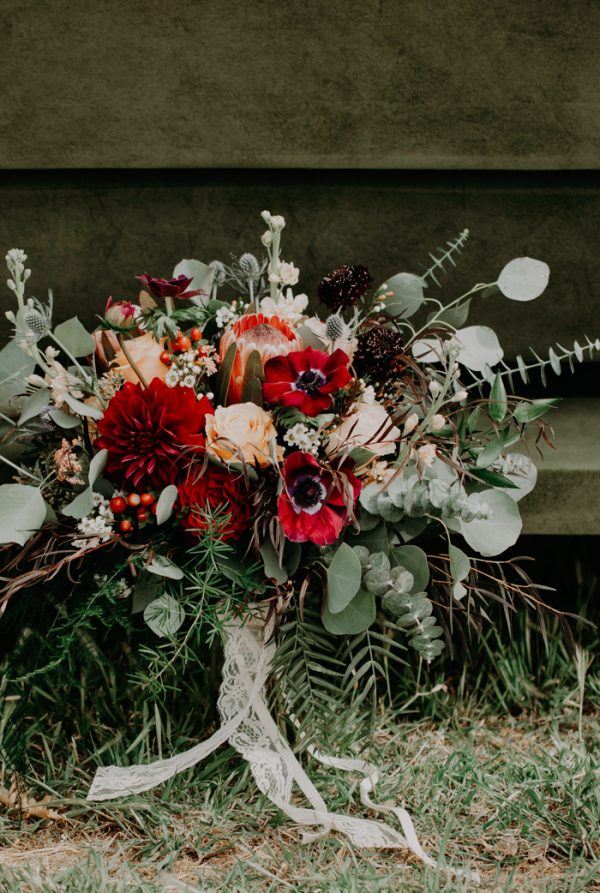 We tried to DIY as much as possible, but our proudest accomplishments were the tipis. Kaitlyn's dad came up with the plans for them, cut the poles, and the whole family put in effort to get the canvas sewed and everything. They're huge, and it was definitely a bonding experience for everyone!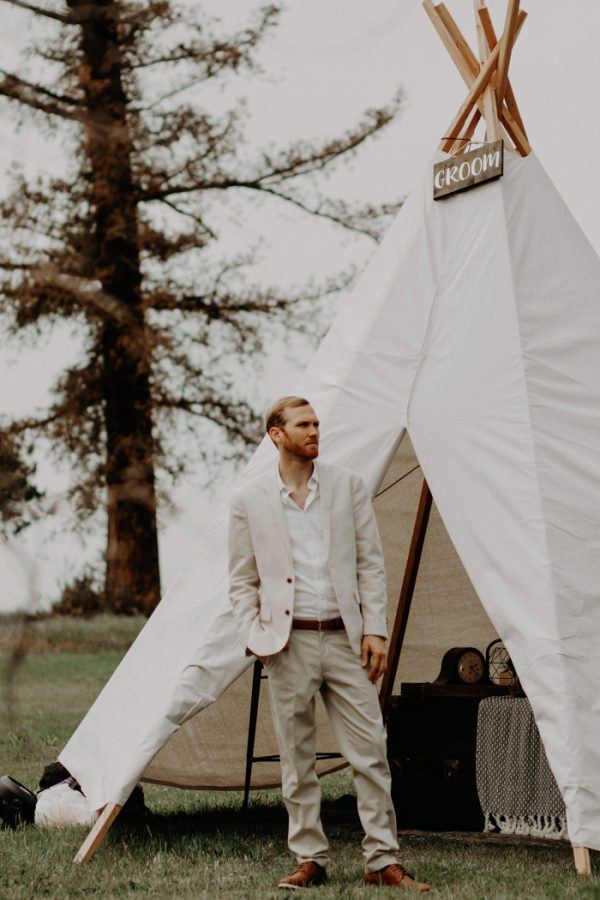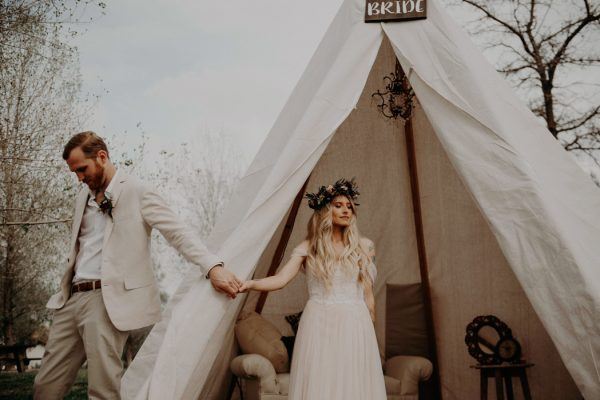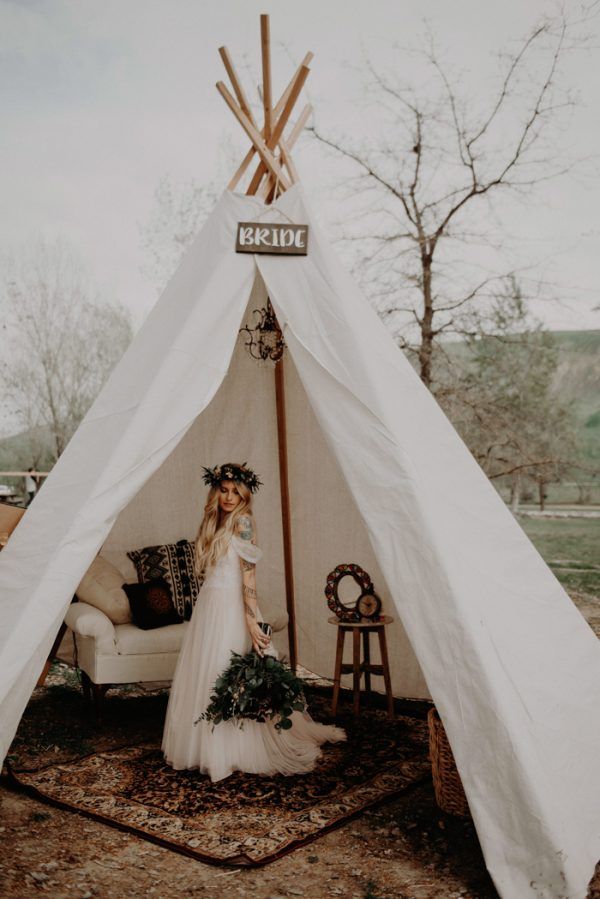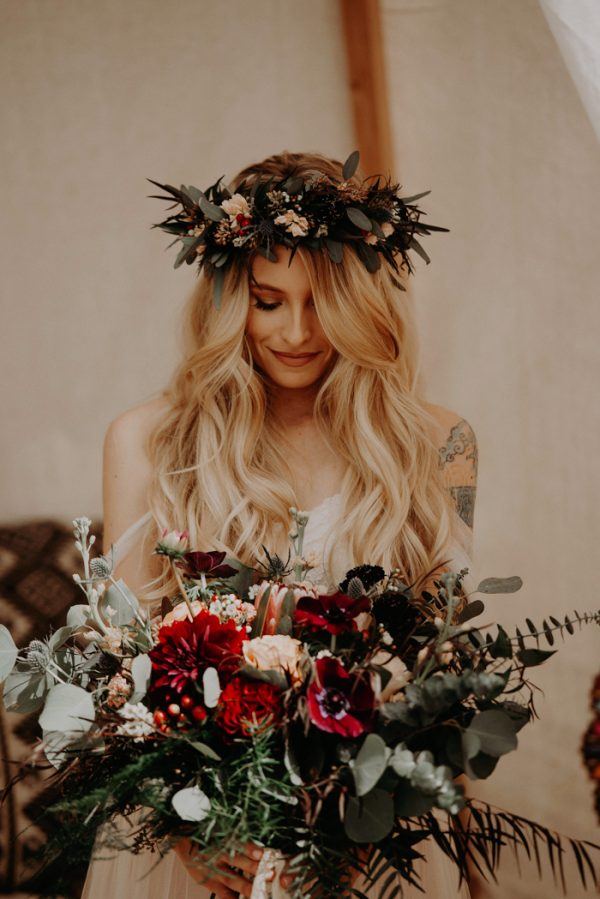 The most memorable part of the day was definitely the one-on-one reveal to each other. It was our photographer's idea, and it was the best feeling to have that moment of intimacy before being the center of attention for the evening!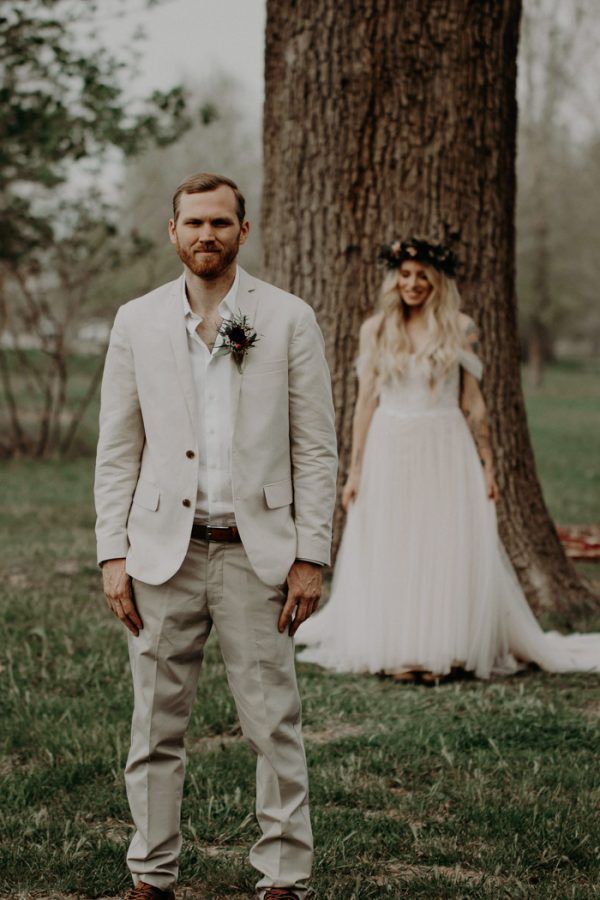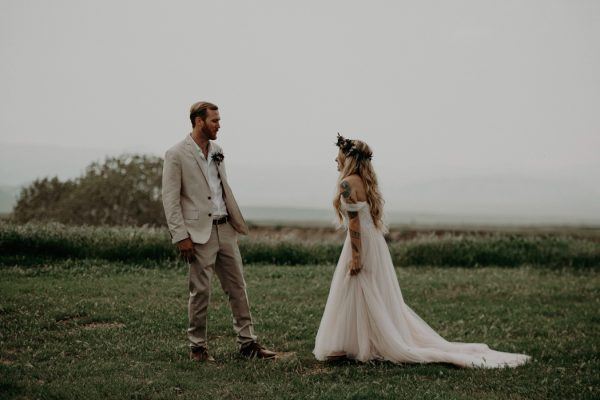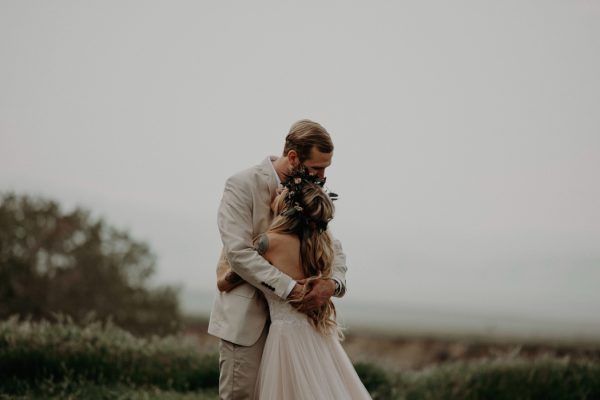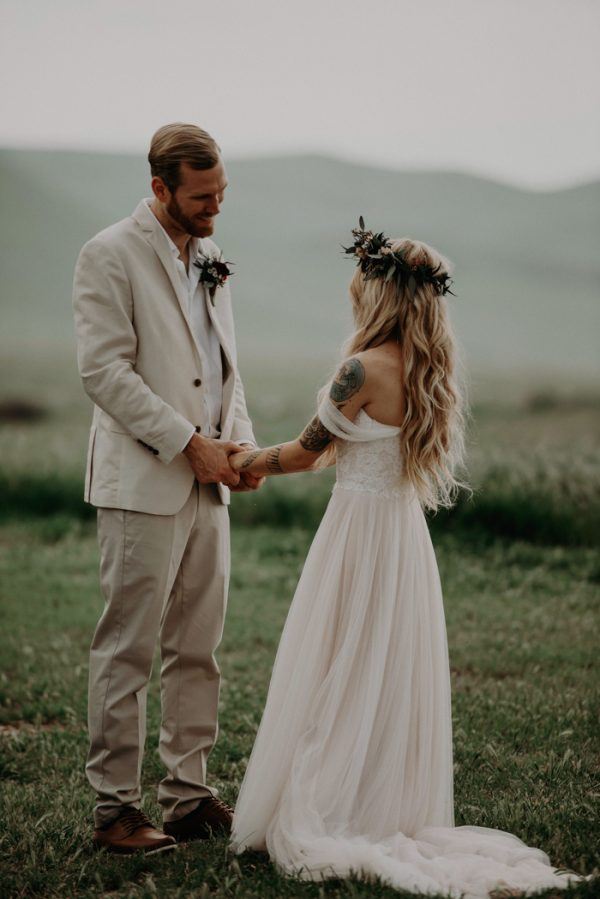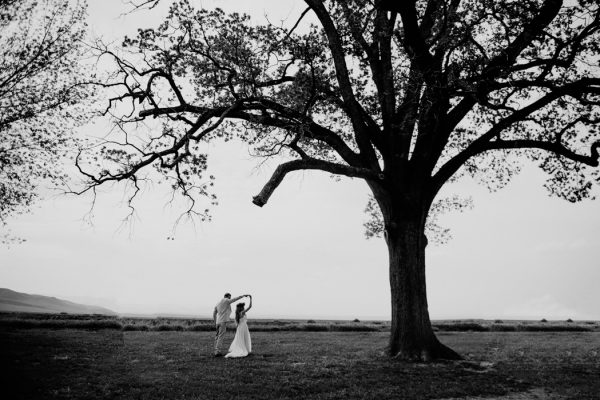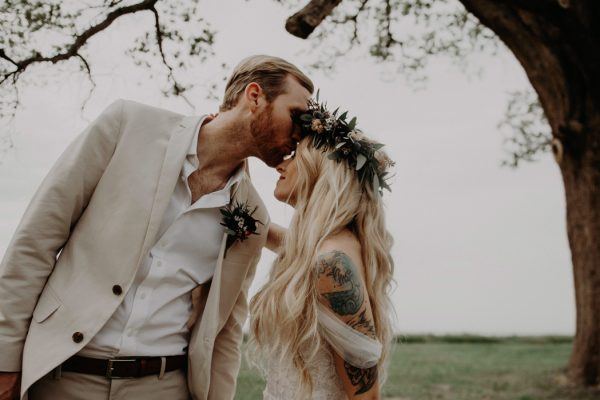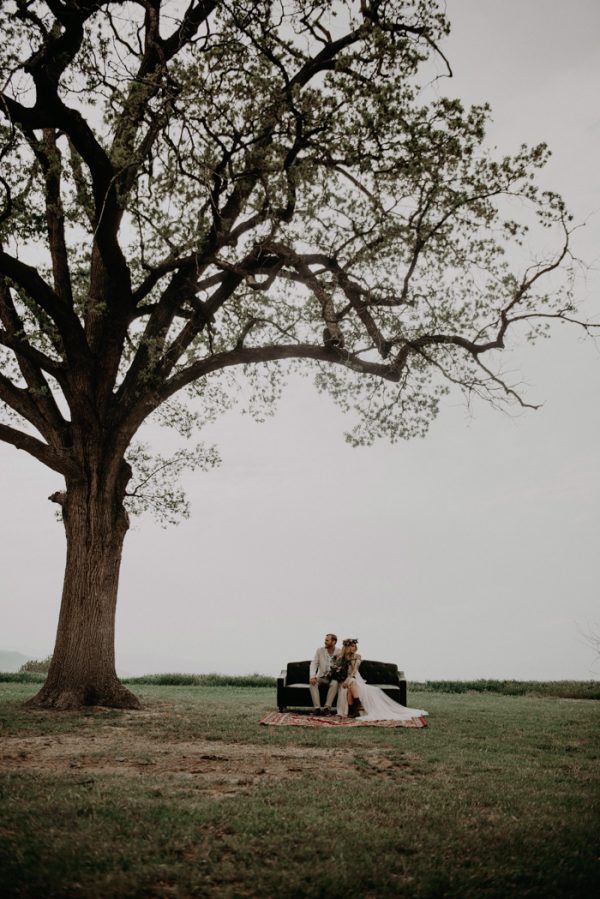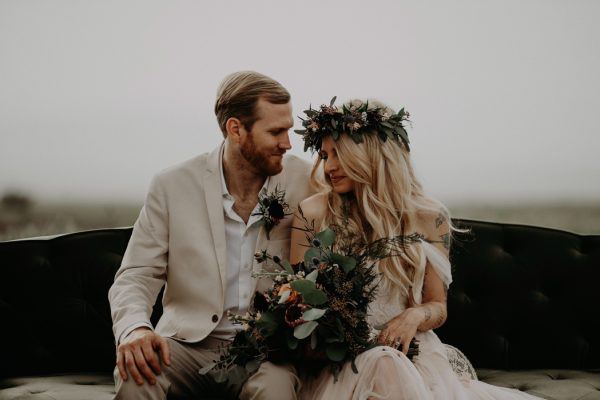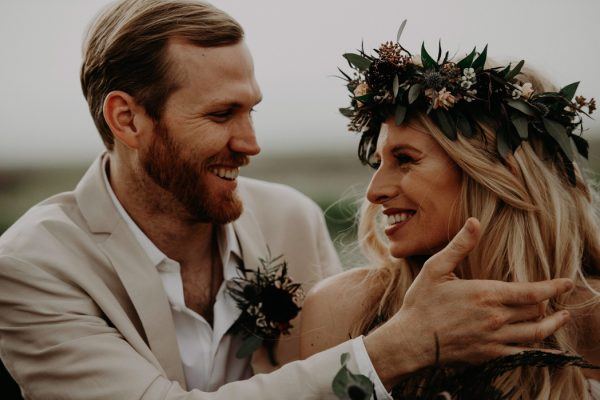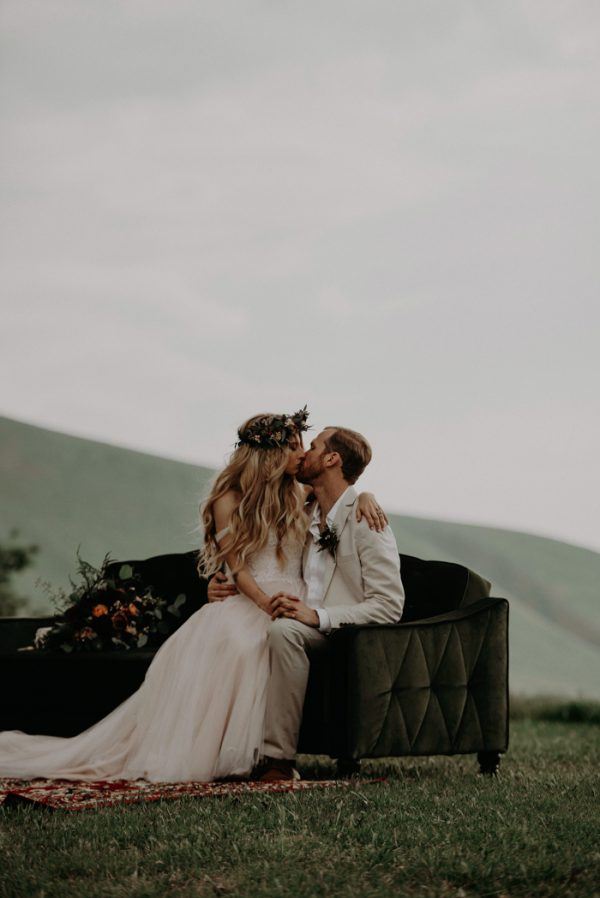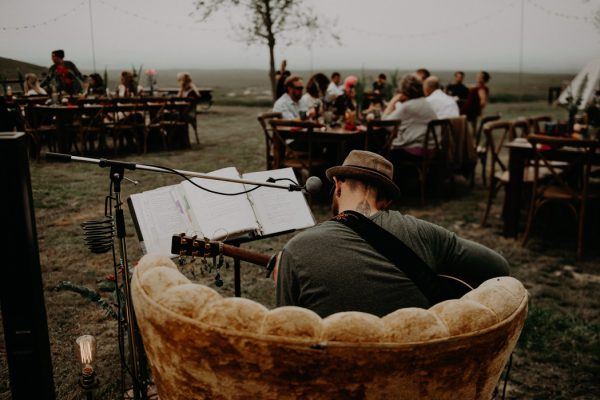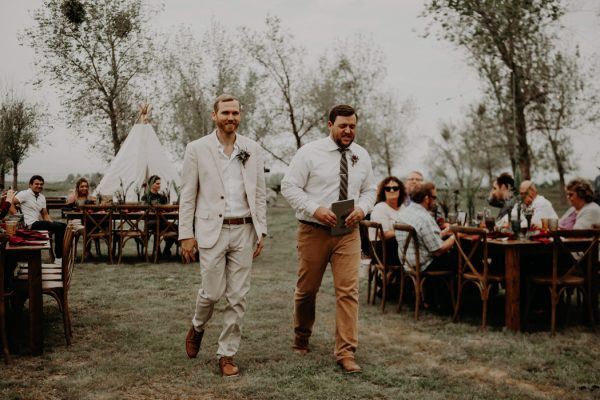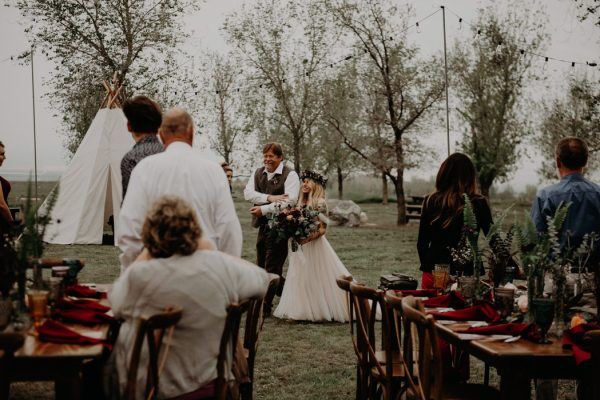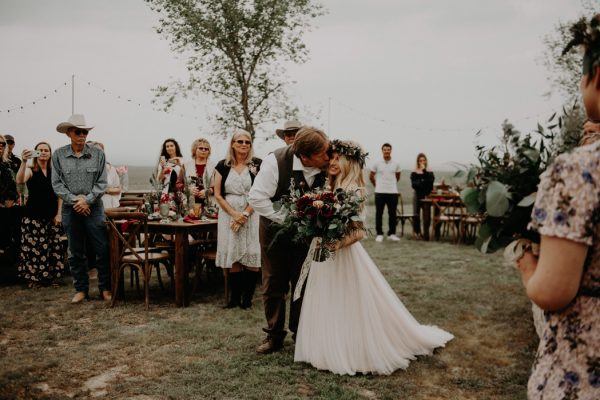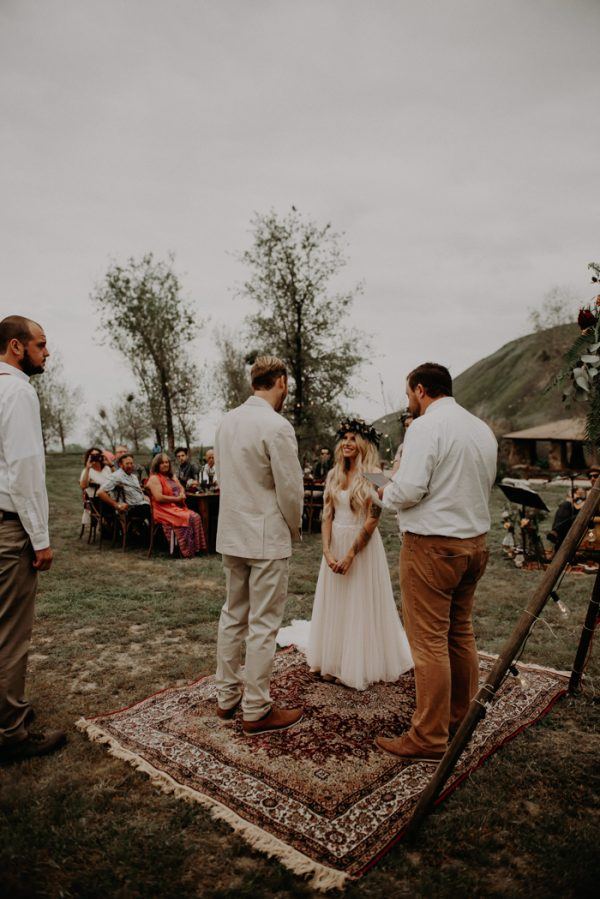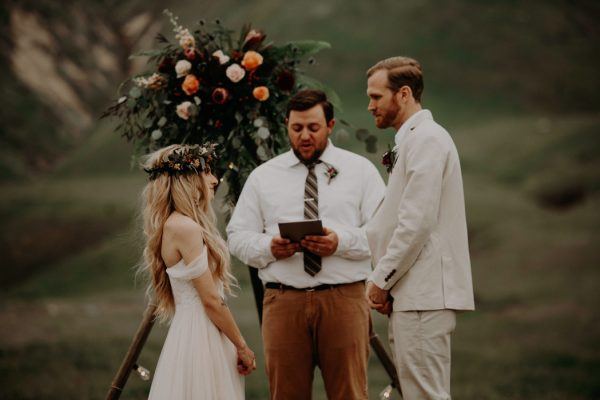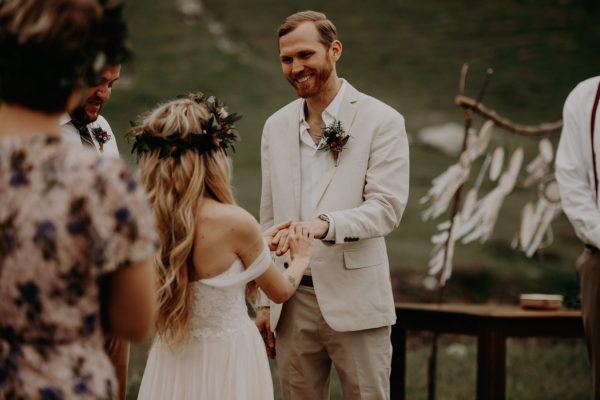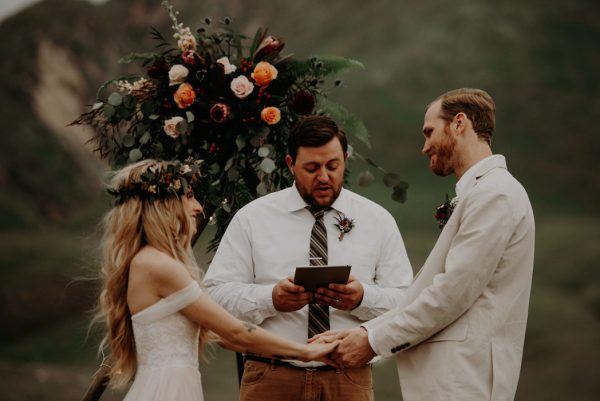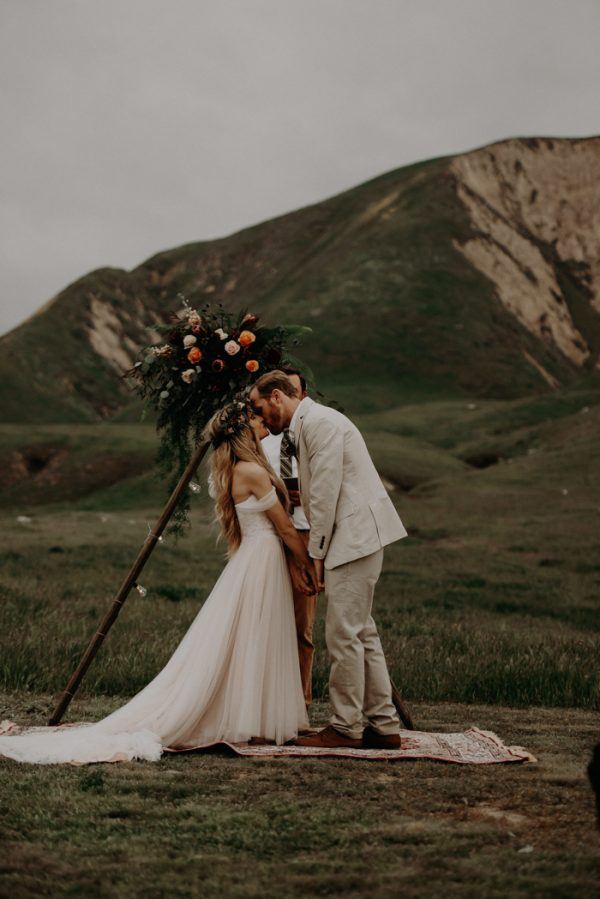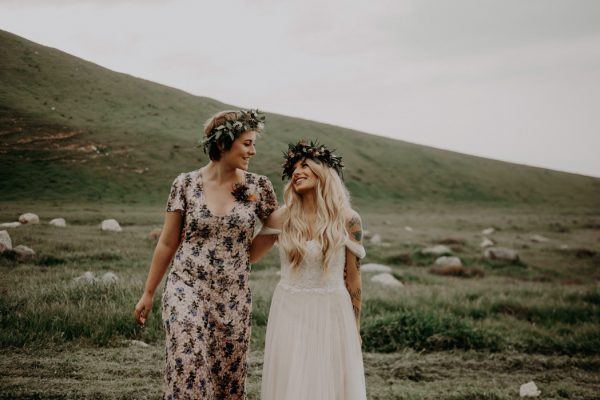 Our photographer, Rubi Z, was seriously amazing. We had done engagement photos with her, and the experience really cemented that she was the perfect person for the job. Rubi is incredibly attentive, open minded, and ridiculously creative. We hiked up mountains, laughed our butts off, and had the best time. She got every shot that we asked for and so many more that we didn't even know we wanted! The photos were very important to us, and now every time we look at them it's like being transported back to that day.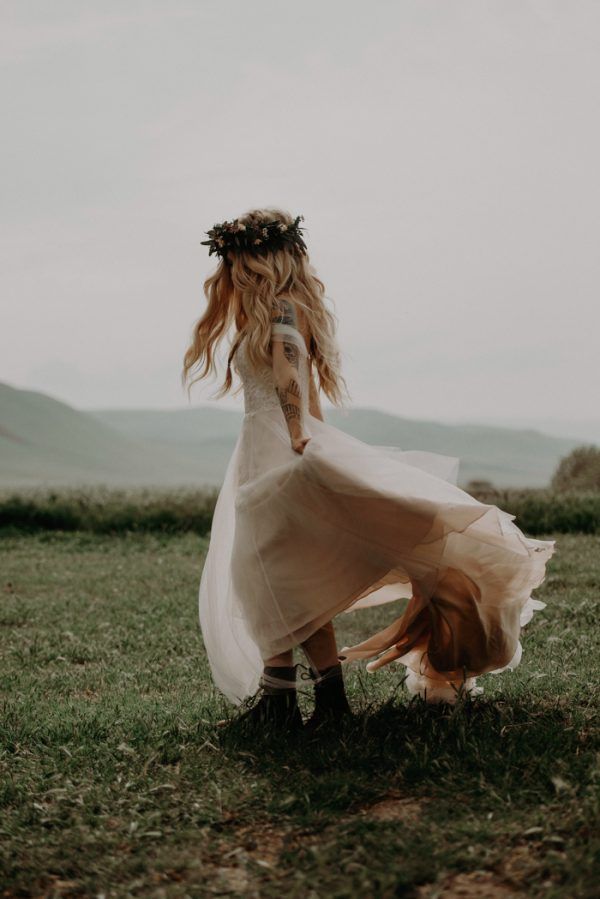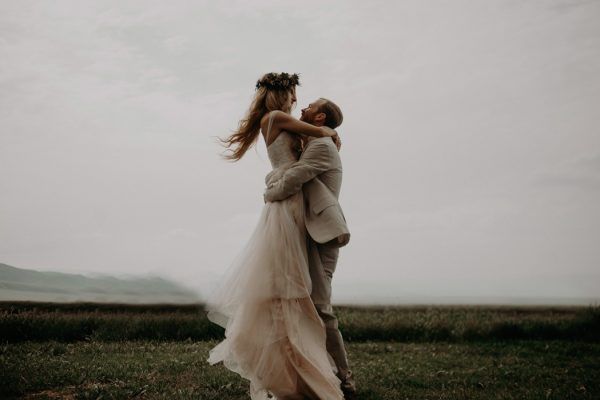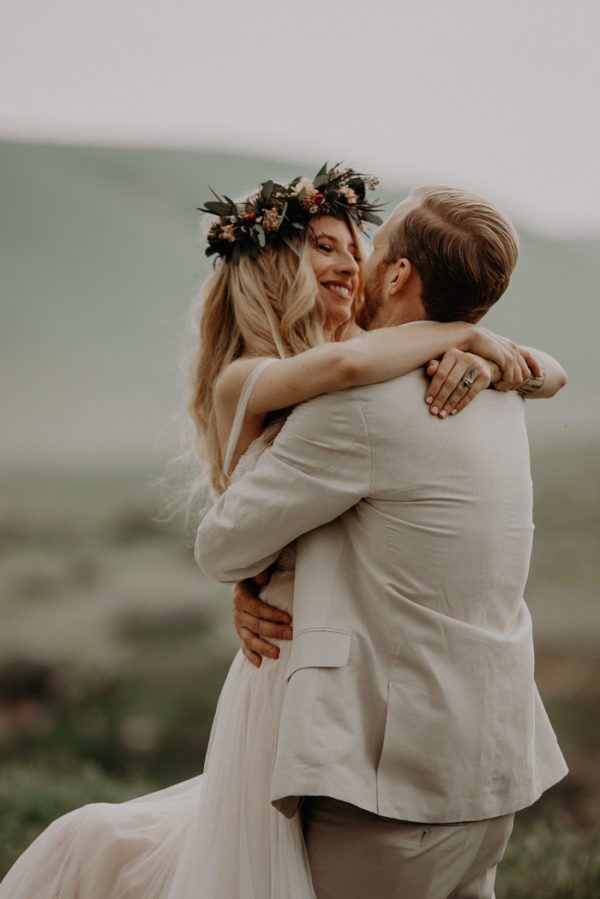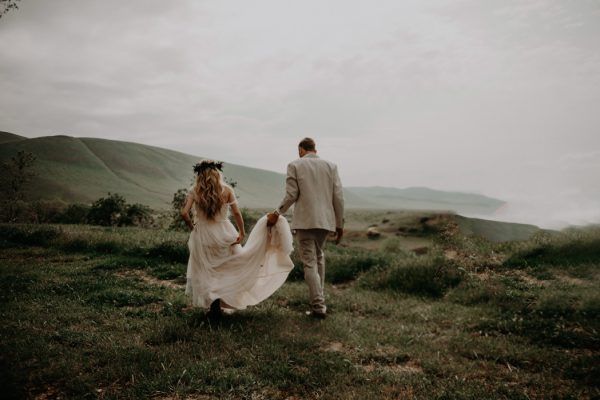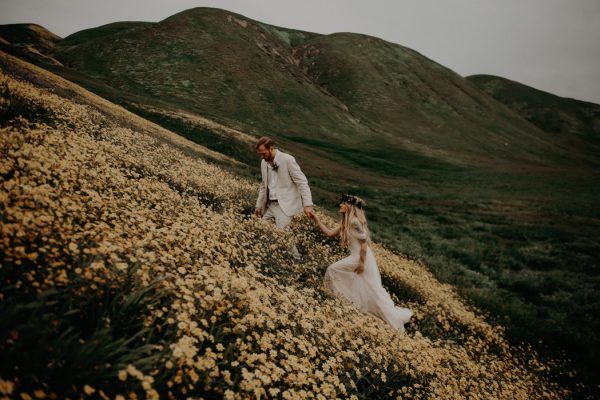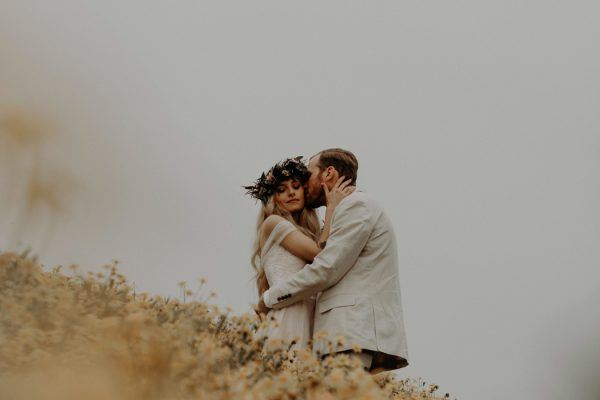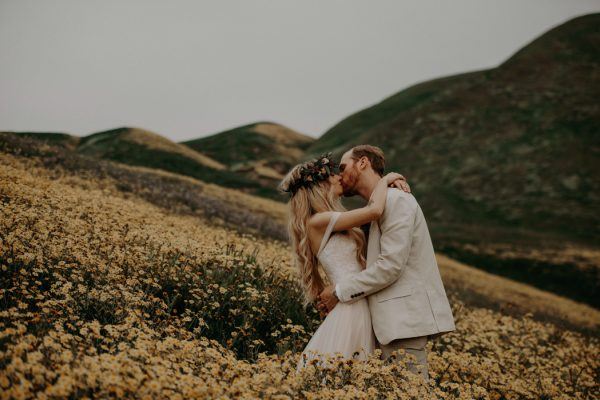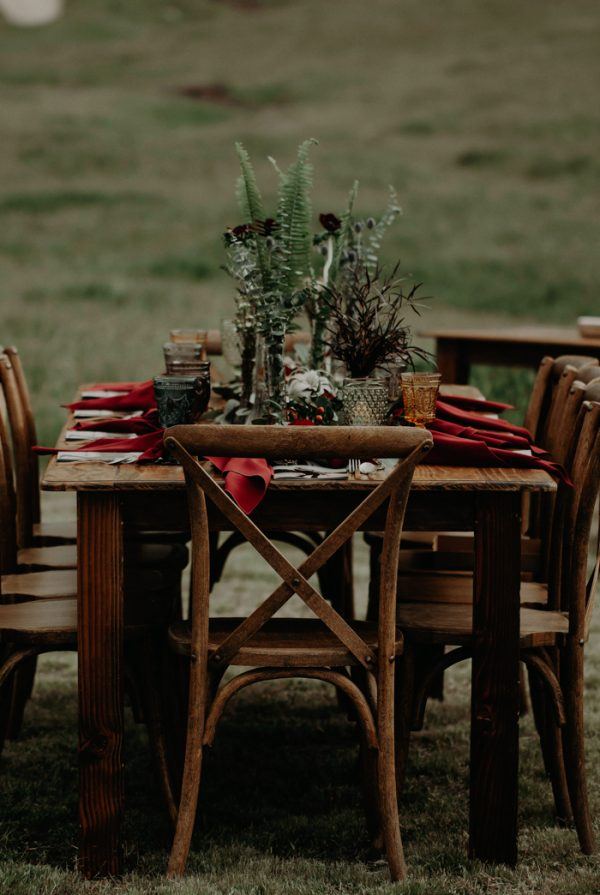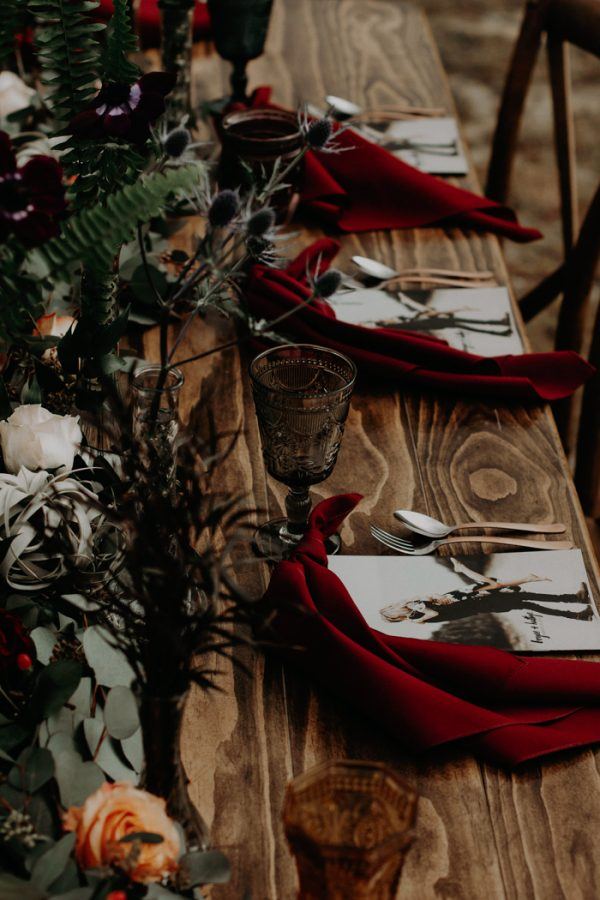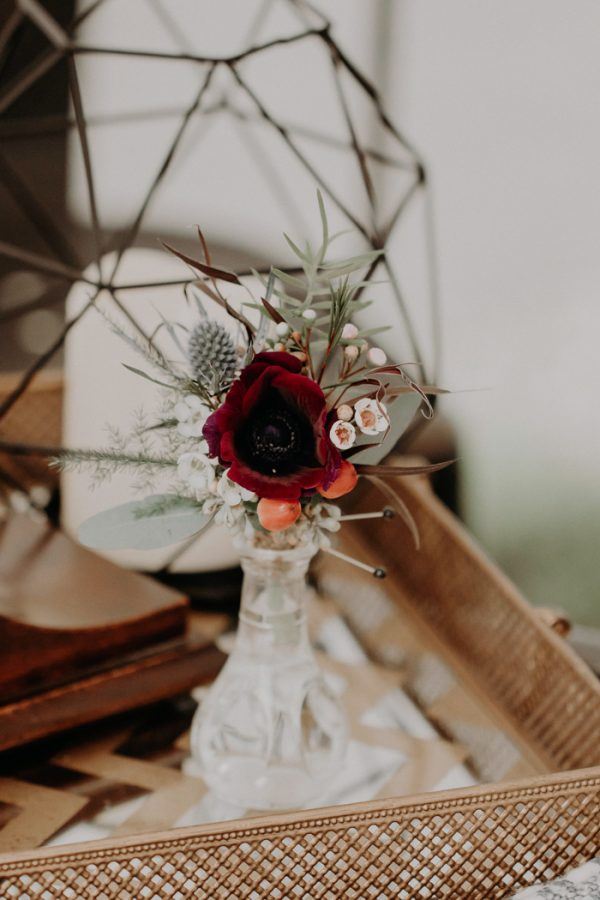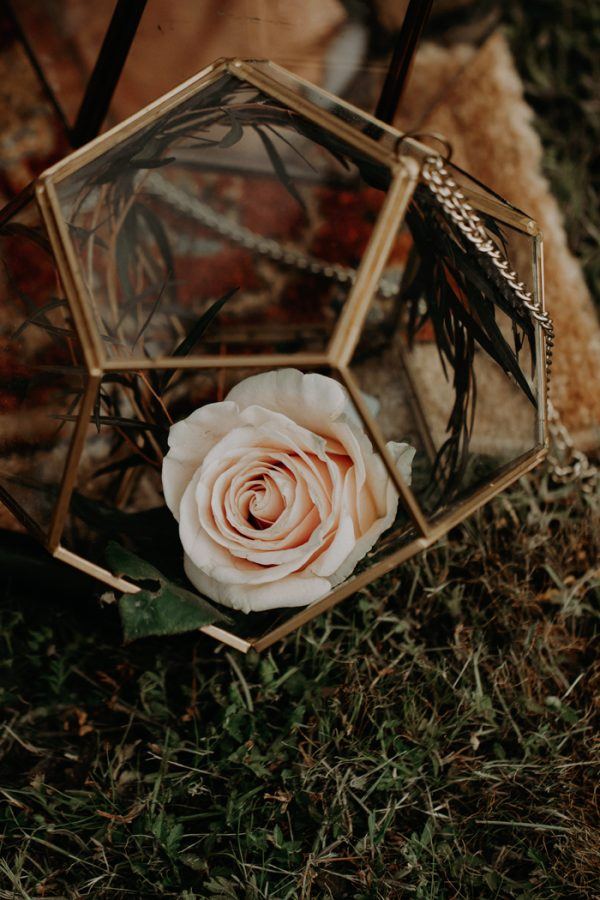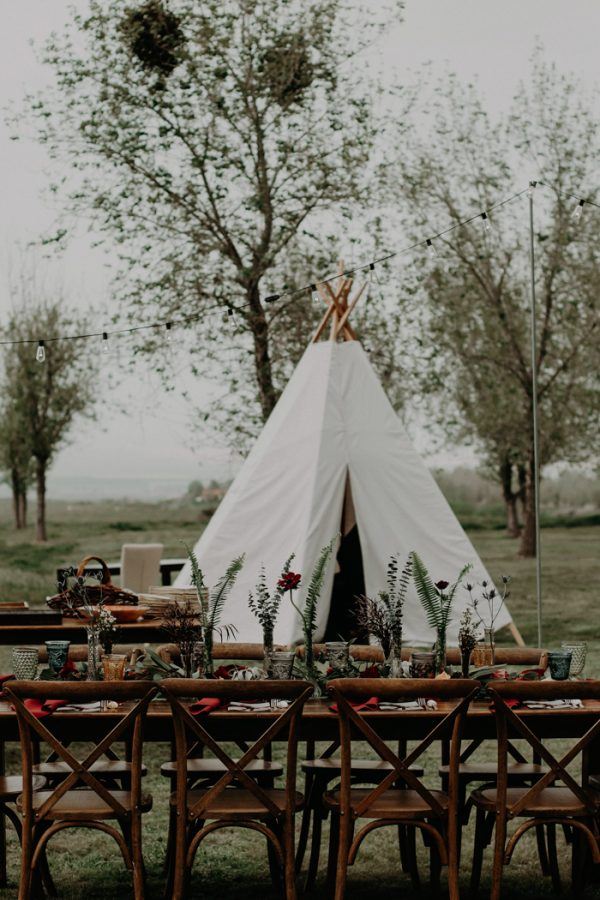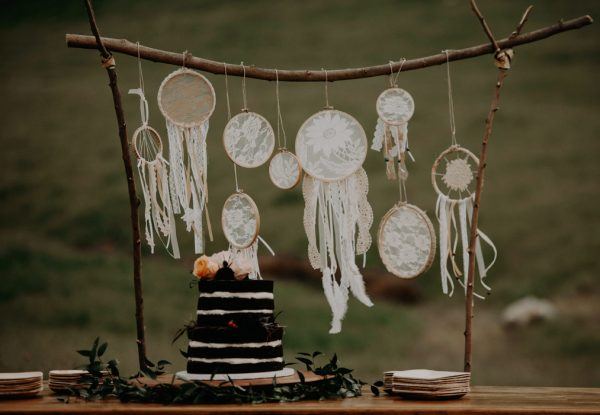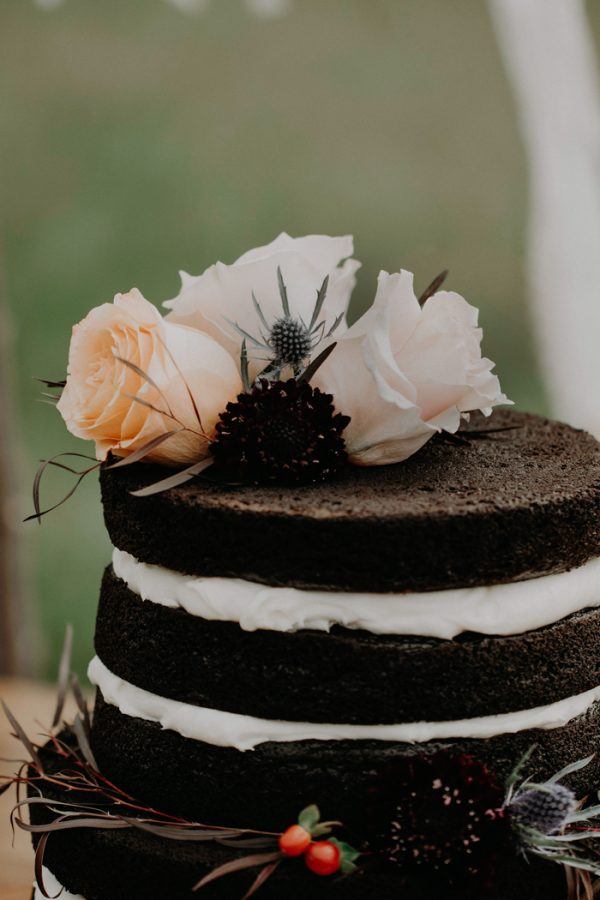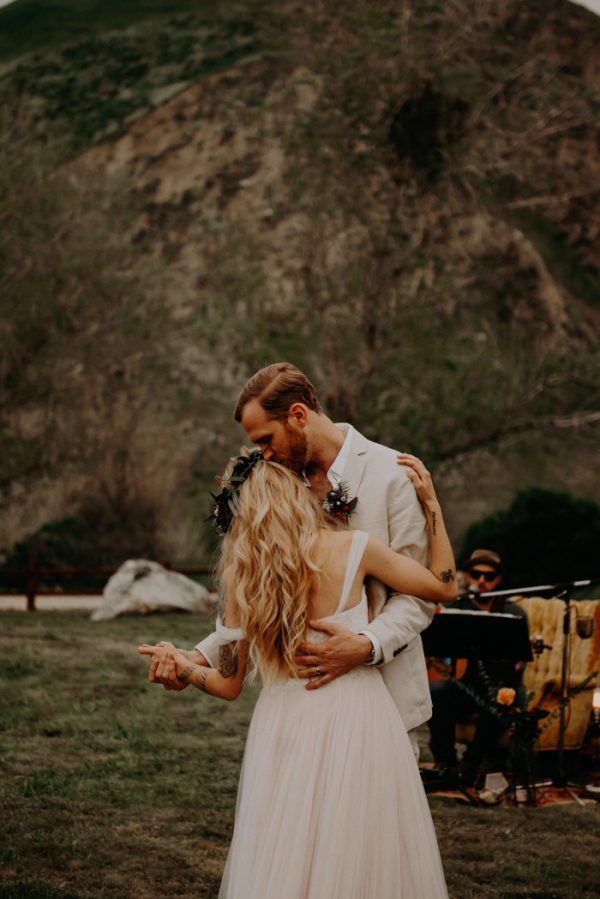 Congratulations to Kaitlyn and Bryce, and a huge thanks to Rubi Z Photography for sharing these beautiful wedding photos with Junebug! Looking for more bohemian, camp-inspired wedding ideas? Check out this heartfelt DIY wedding at Camp Winnebago YMCA!