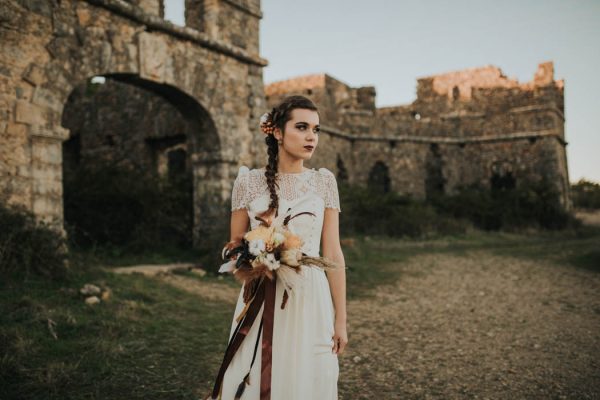 Hugo Coelho Fotografia and My Fancy Wedding teamed up to create this wild wedding inspiration that is sure to entice the most free-spirited of hearts. Nestled among the ruins of a Portuguese castle sits a table for two, adorned with black candles and geometric place settings, gold accents and feather details. The moody color palette and variety of textures are visually captivating, and the wool and feather art pieces by Woolland – both on the cake and around the table – are a bohemian dream come true. Get ready for a journey into another world of wild romance and mysterious whimsy!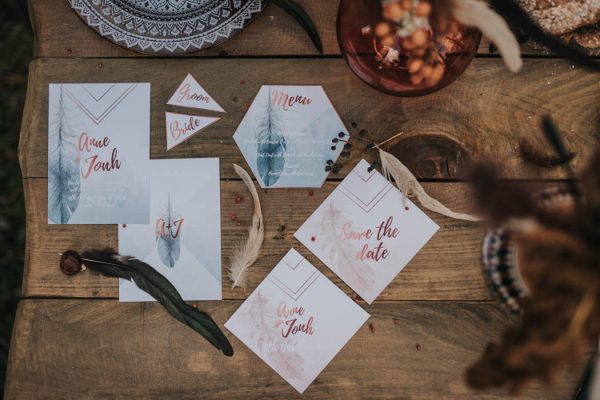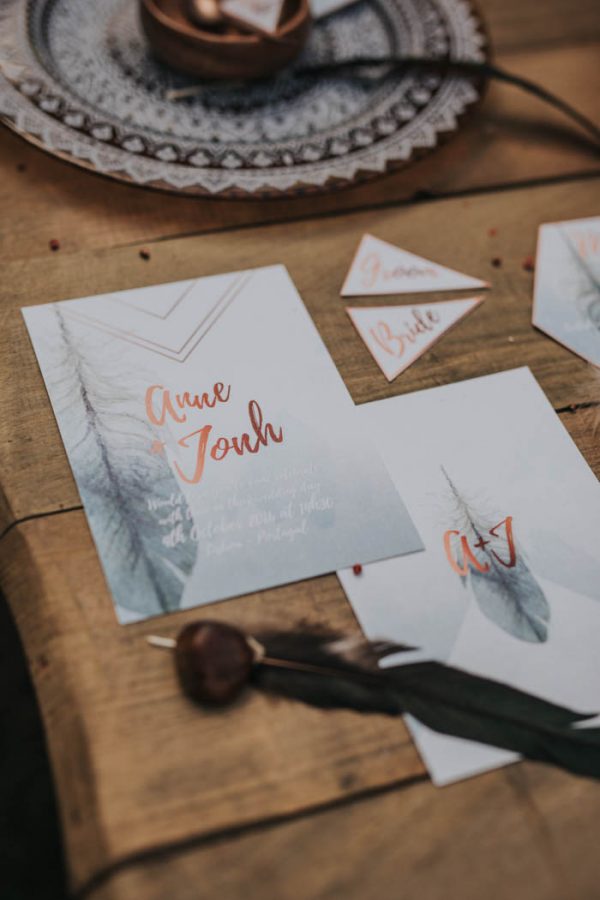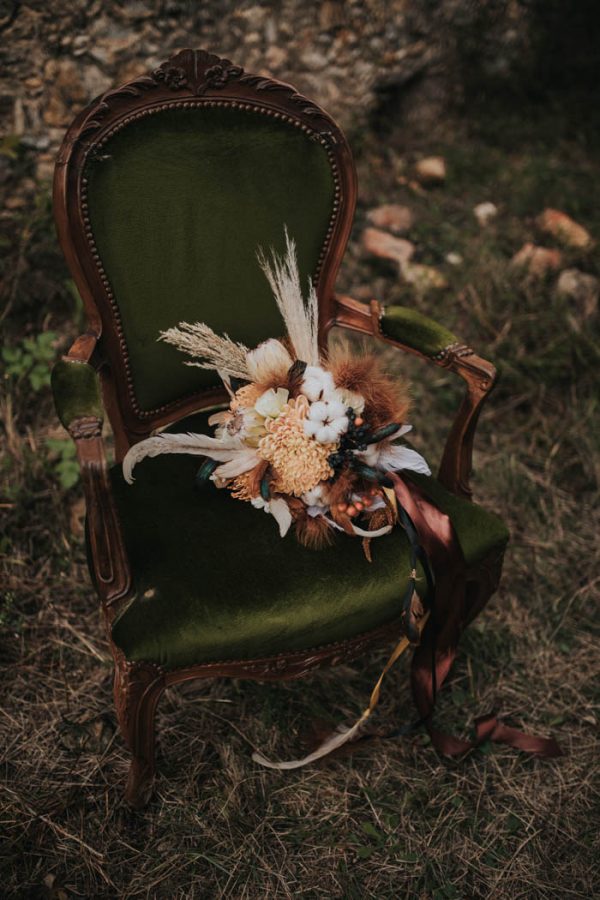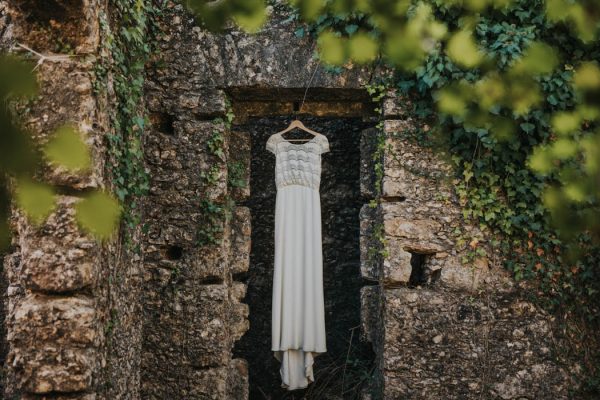 From the event planner: Let yourselves be led by these autumnal breezes and follow the delicate feather trail to this hidden castle. This wild styled shoot invites us to witness this forgotten love tale between a Portuguese princess and her adventurous love.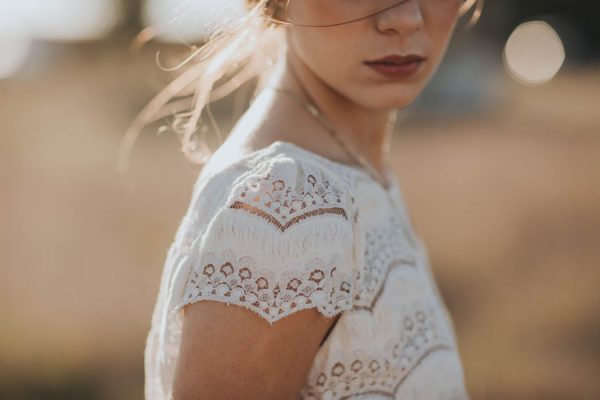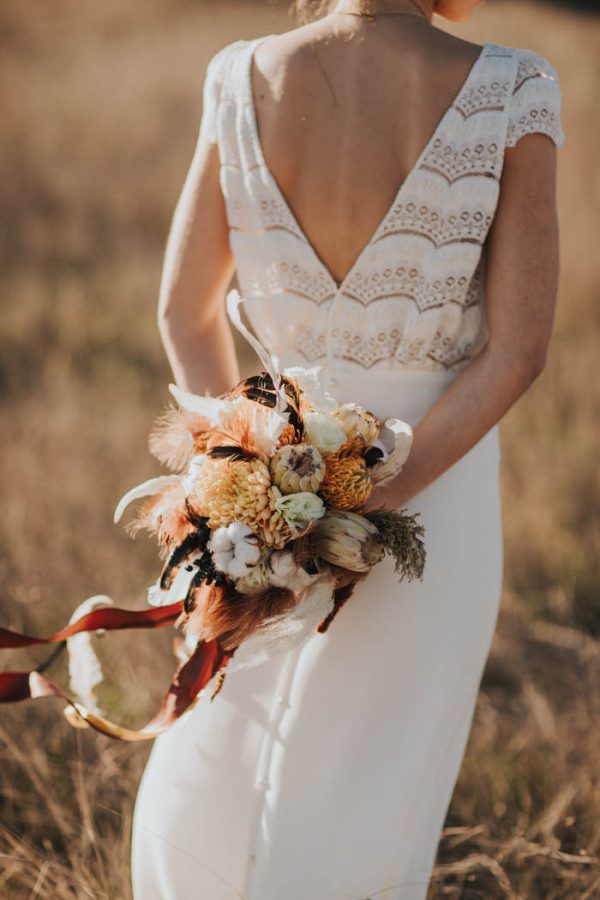 As time passed by in his wide trips, they communicated only through these poetic love letters, caressed by the autumnal winds and brought from all the corners of the world by the most marvelous and exotic birds. Birds with earthy tones like the ones in her favorite fruits, copper like the cutlery at her table, white like the flowing silk dress caressing her skin, black like the candles in her room, and pastel like the pastures by her garden.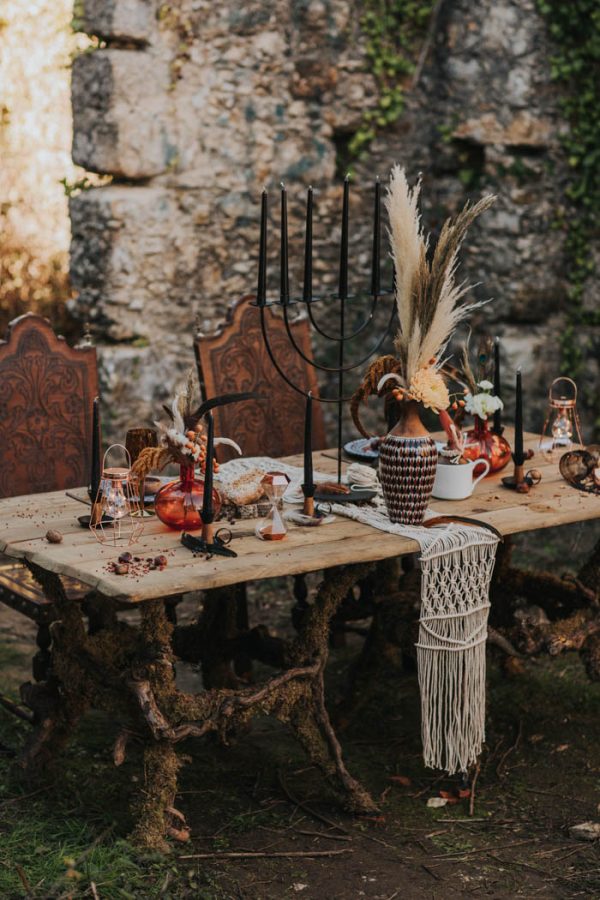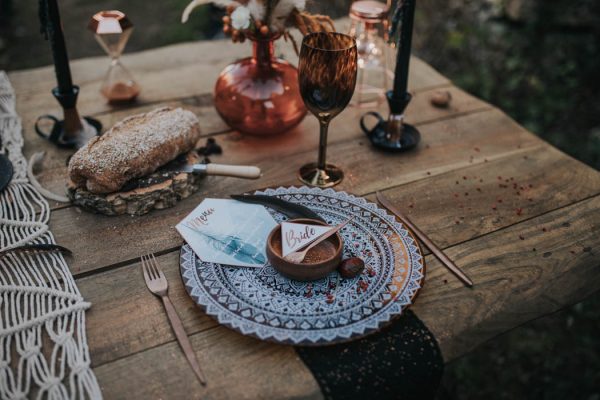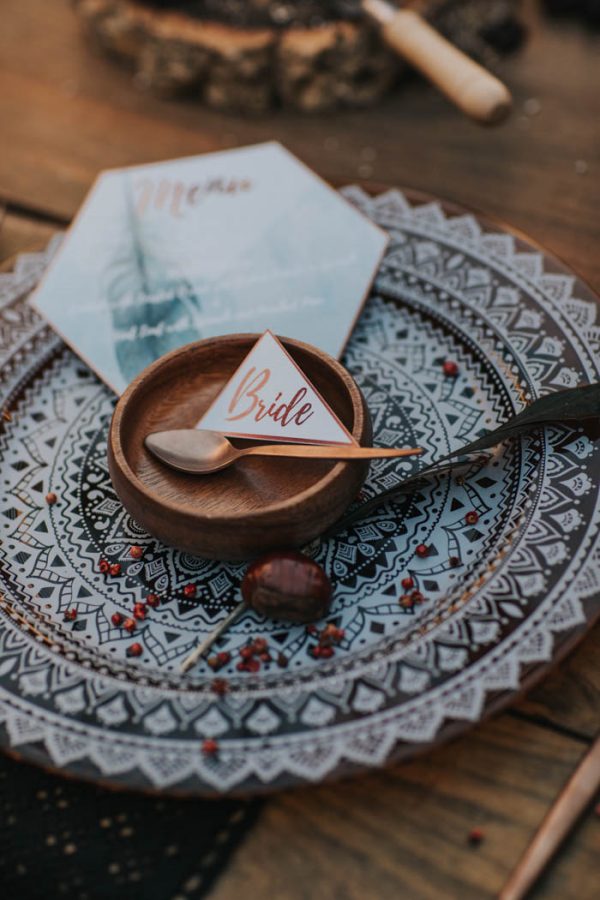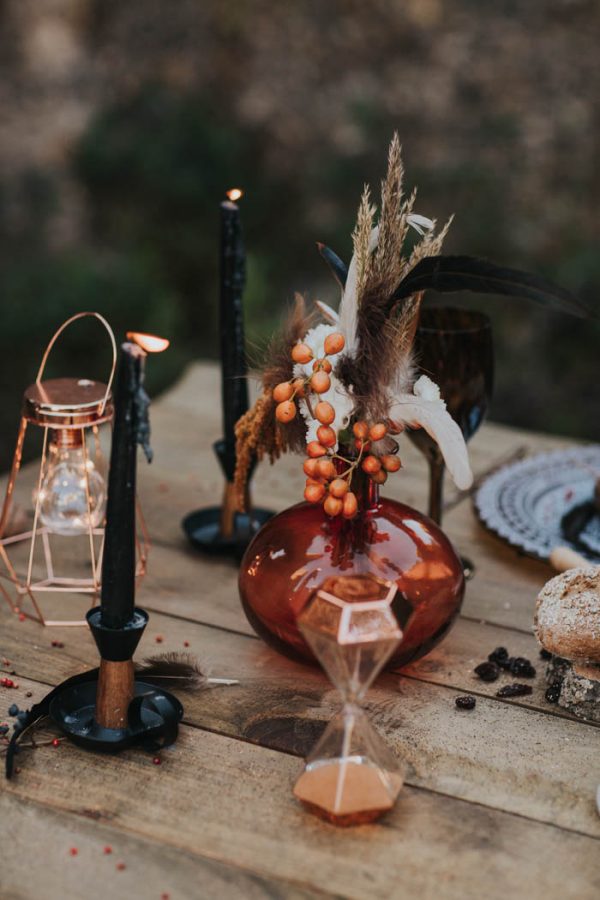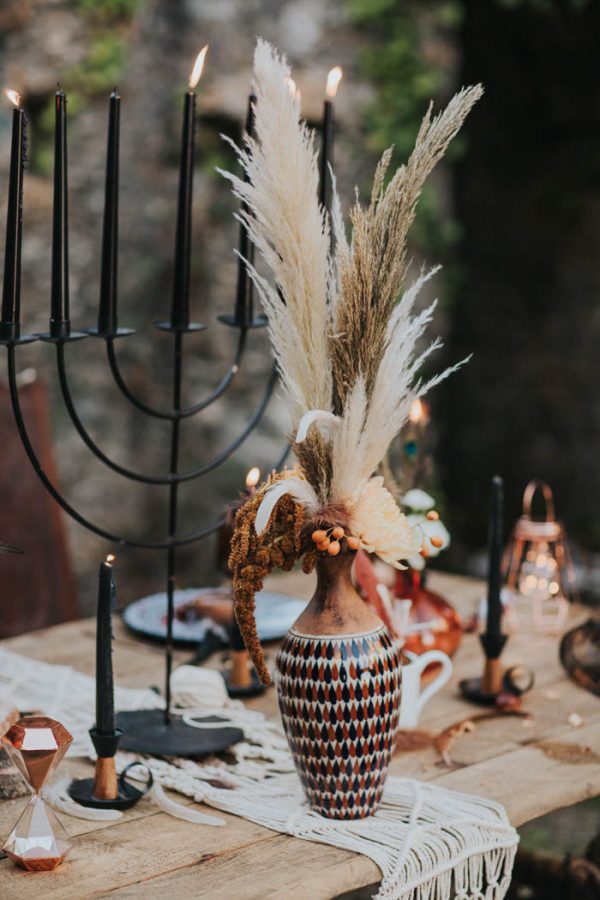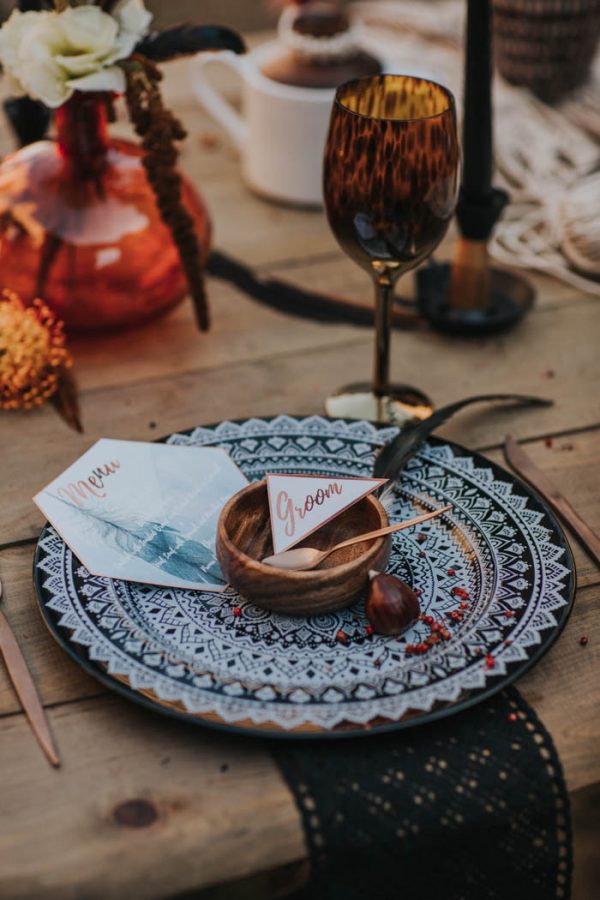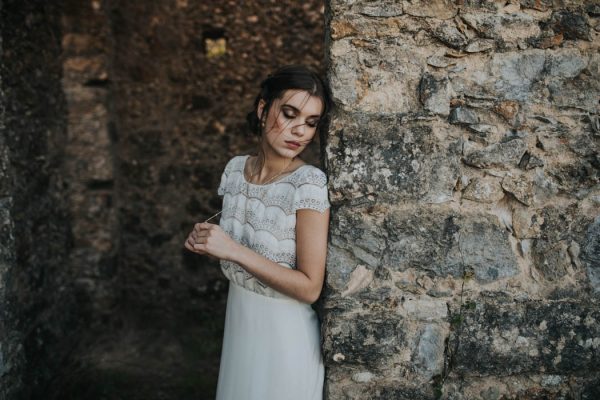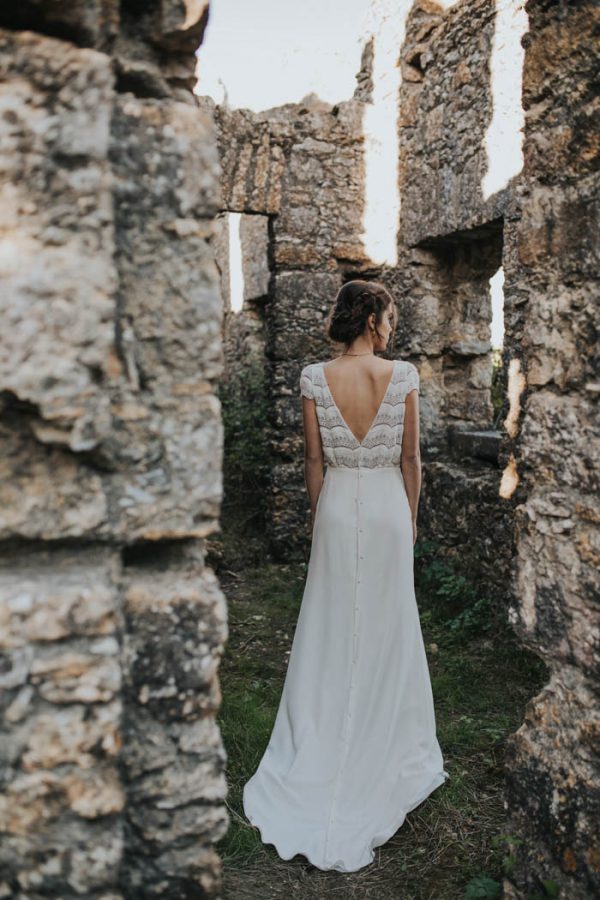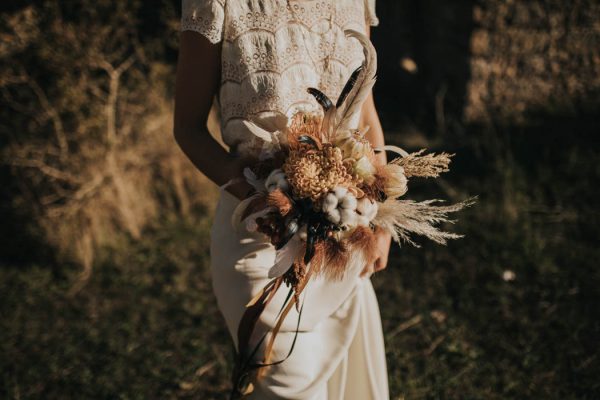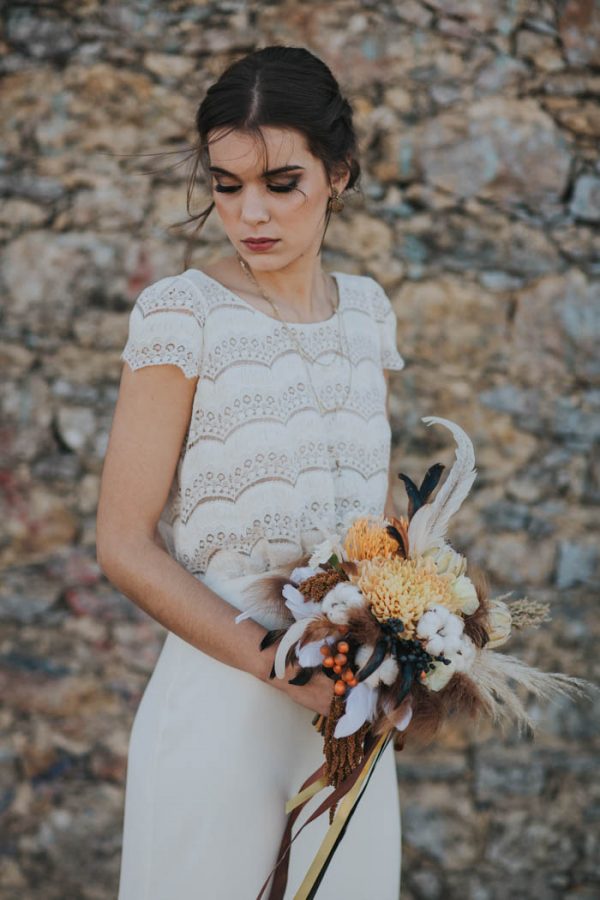 For each of the received letters, this princess plucked a feather of the messenger bird, dreaming that in her marriage day she could spread their love story in each corner of her castle, so they could welcome him back home. Home to her.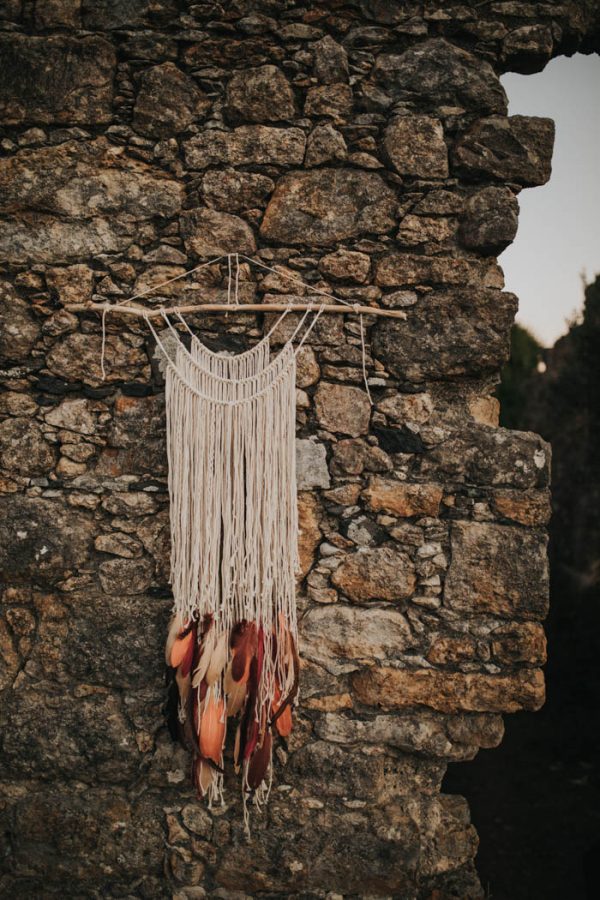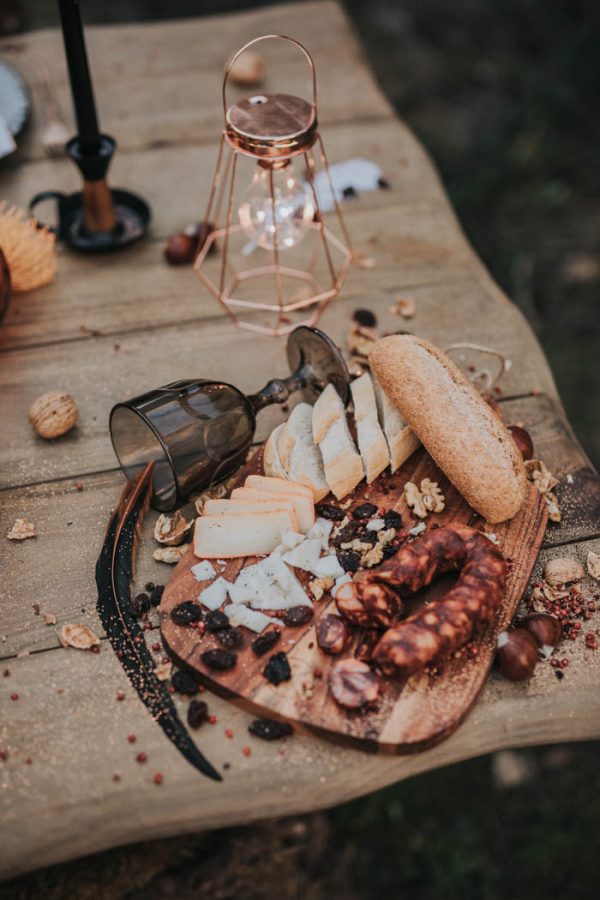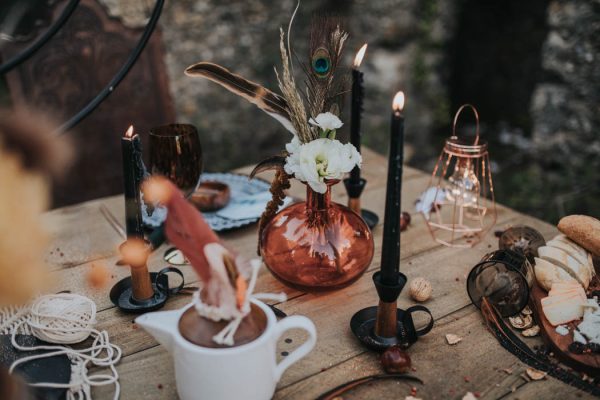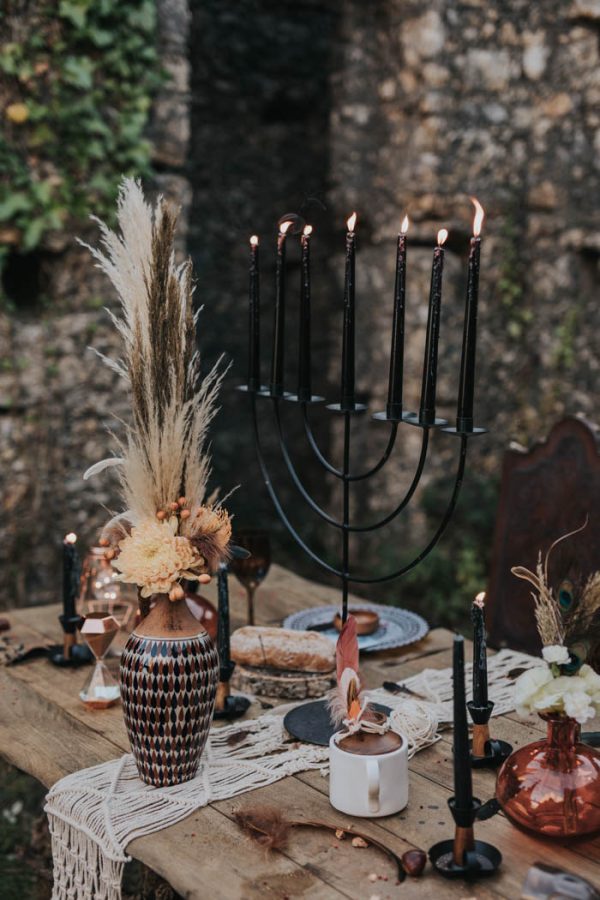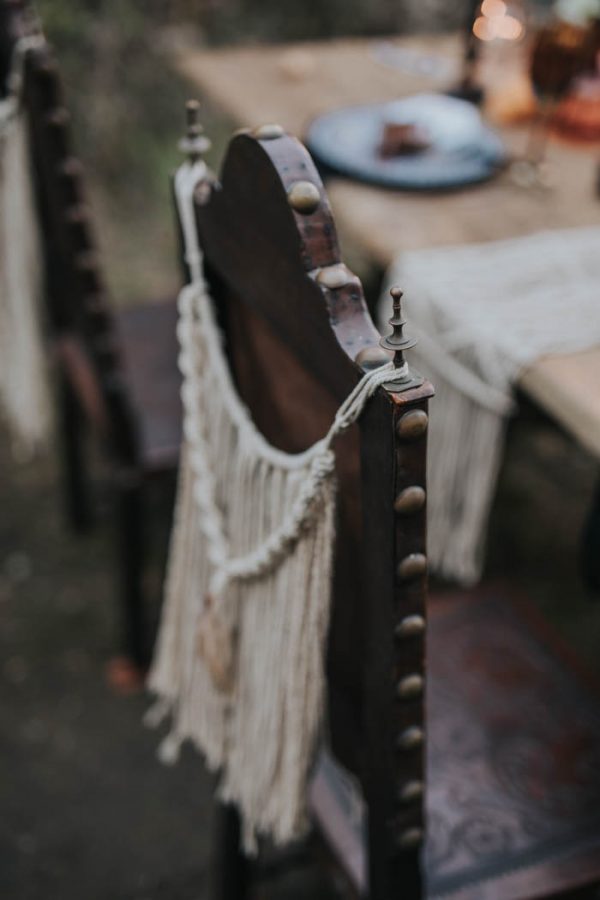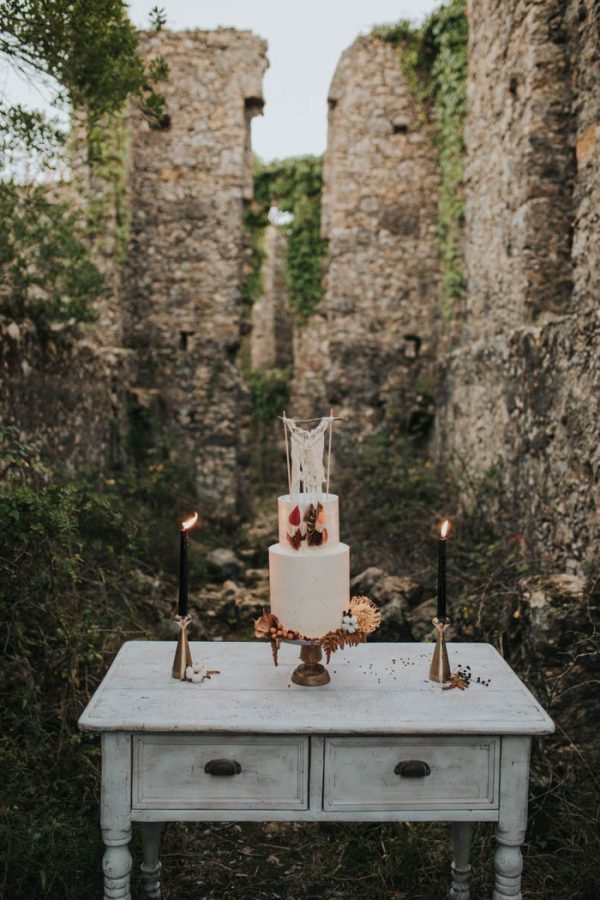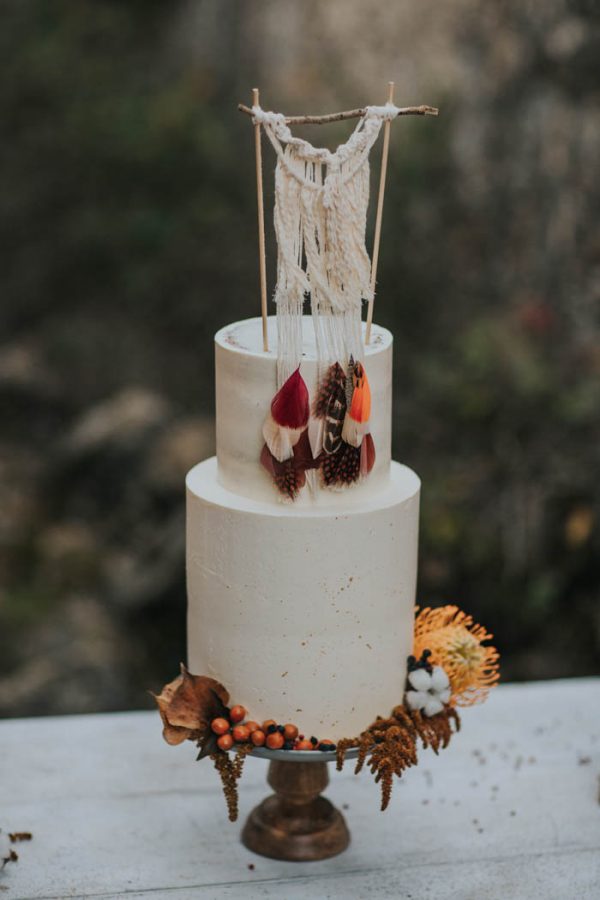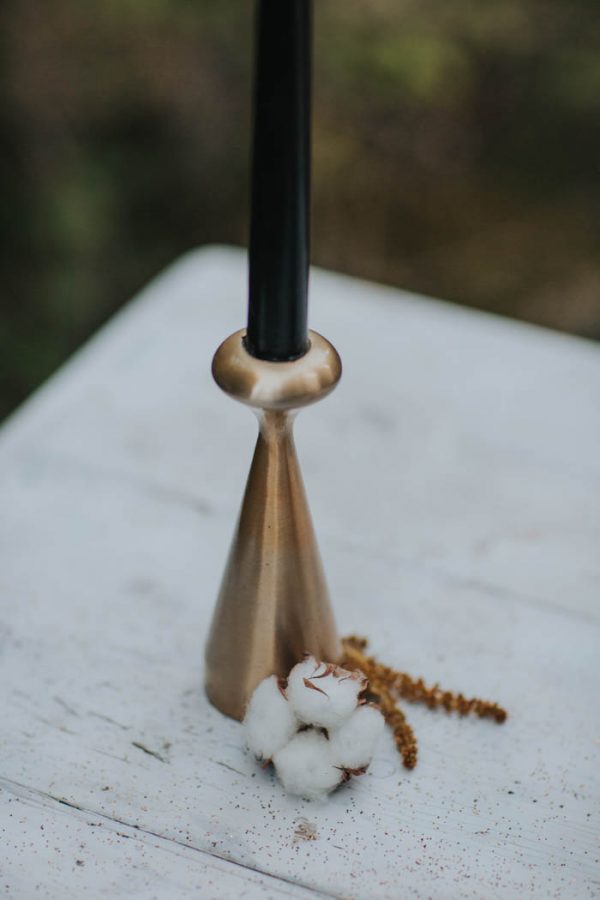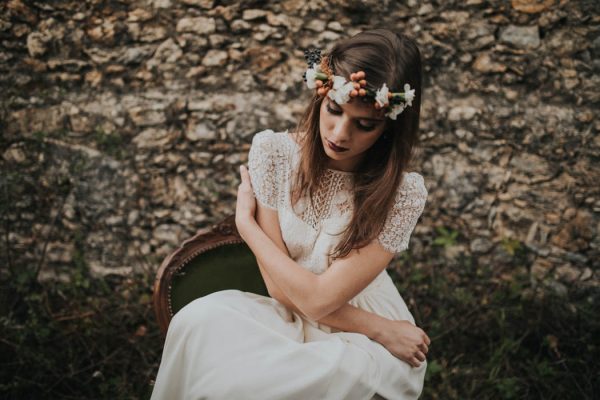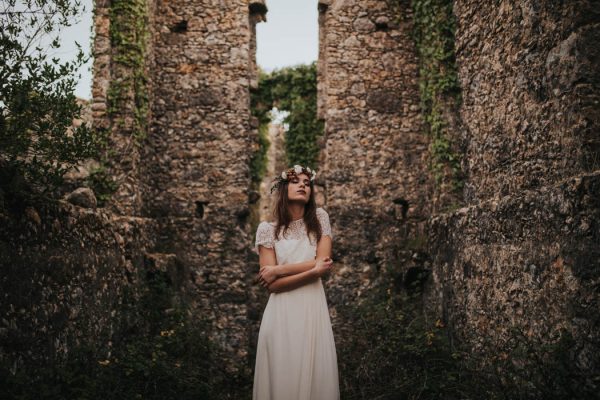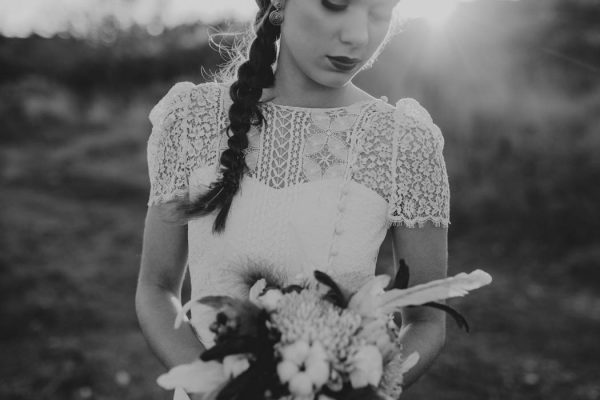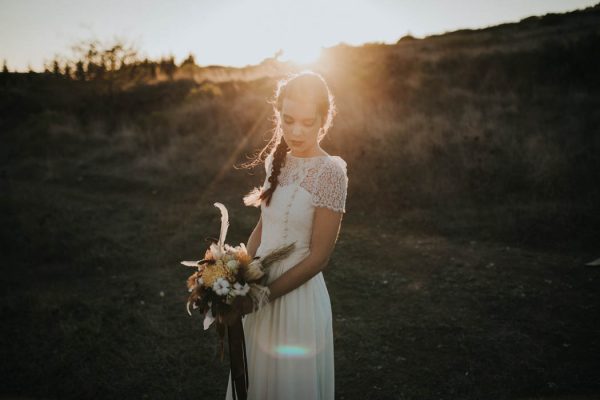 An extra special thanks to My Fancy Wedding for sharing this exquisite styled shoot with us! For more photography from Hugo Coelho Fotografia, be sure to check out Teresa and Pico's effortlessly beautiful Portuguese wedding at home!