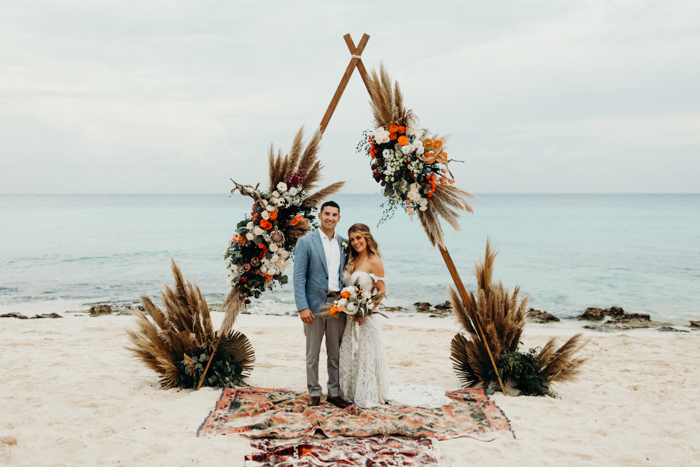 When the bride is a designer, you know the vibe and venue are going to be top-notch! We're totally in love with Meghan and Tom's comfortable, eclectic, and romantic destination wedding at Hotel Xcaret in Playa del Carmen, Mexico. The couple hired Love on Top Weddings to help create a day that felt like their guests were visiting their own boho beach house full of eclectic furniture, rugs, wild flowers, disco balls, good music, and lots of tequila. We think as you start to scroll through these gorgeous photos by Memory Box Photography, you'll see they totally pulled it off and more! If you've ever dreamed of a wedding in Mexico, save this one as inspiration!
The Couple:
Meghan & Tom
The Wedding:
Hotel Xcaret, Playa del Carmen, Mexico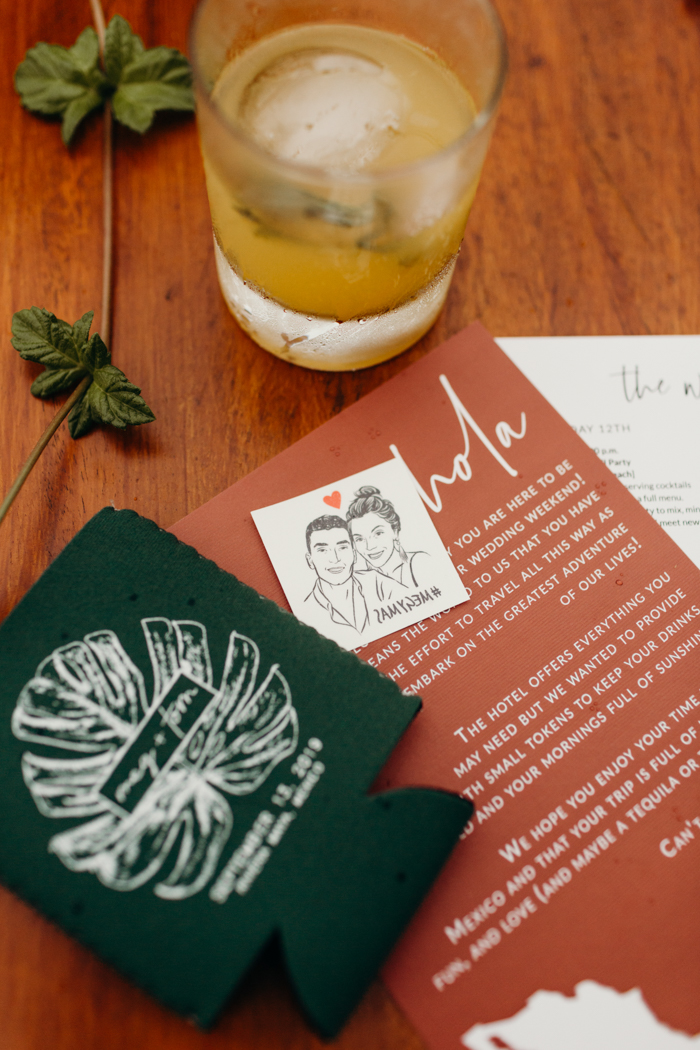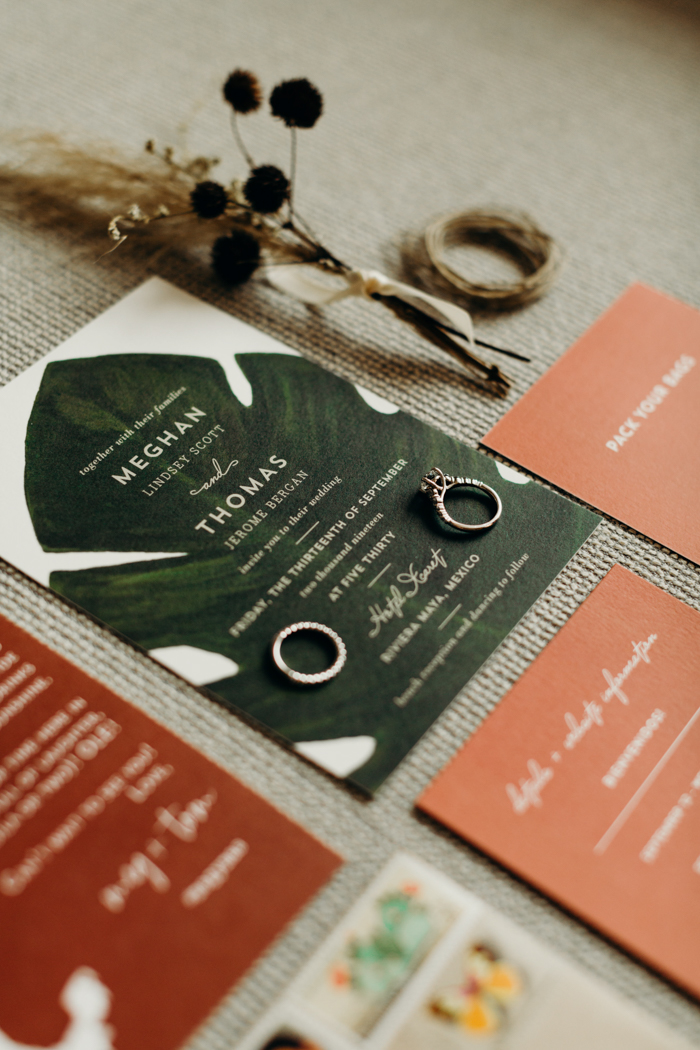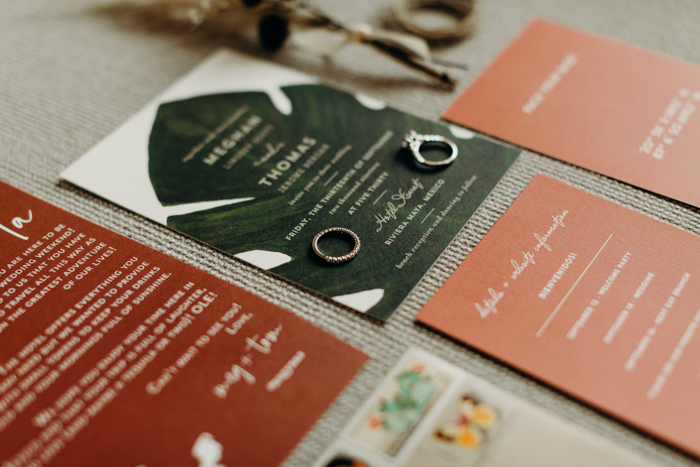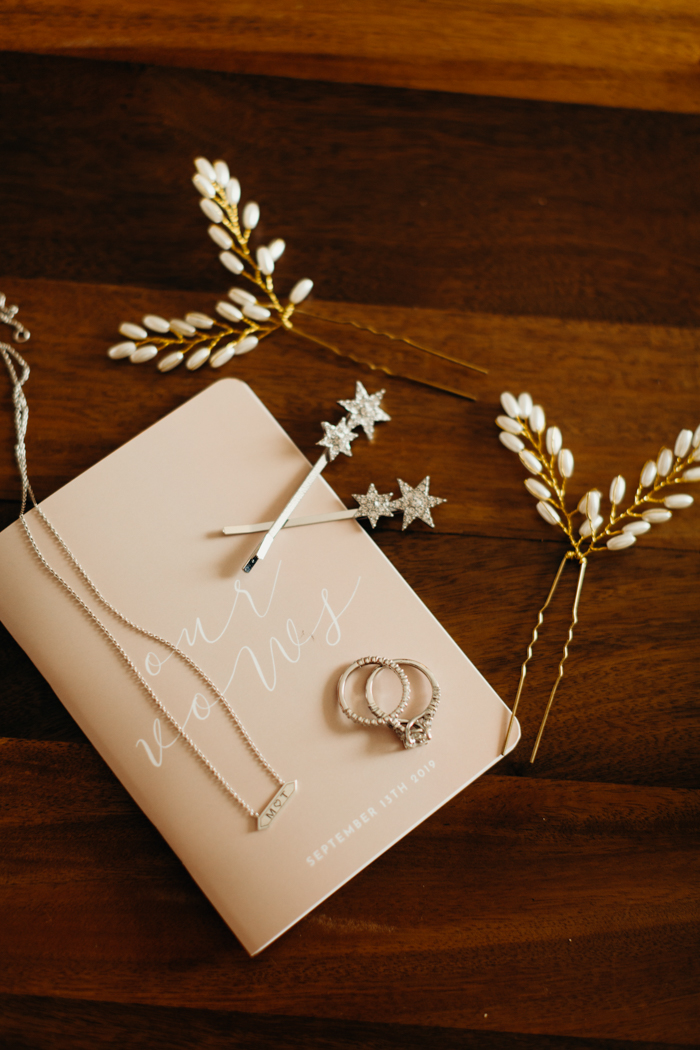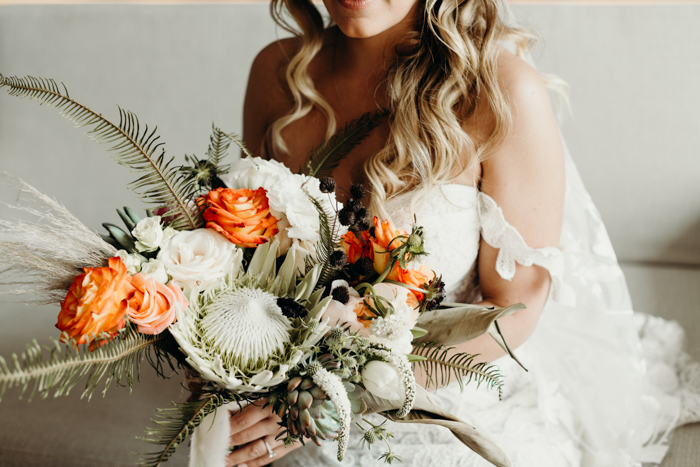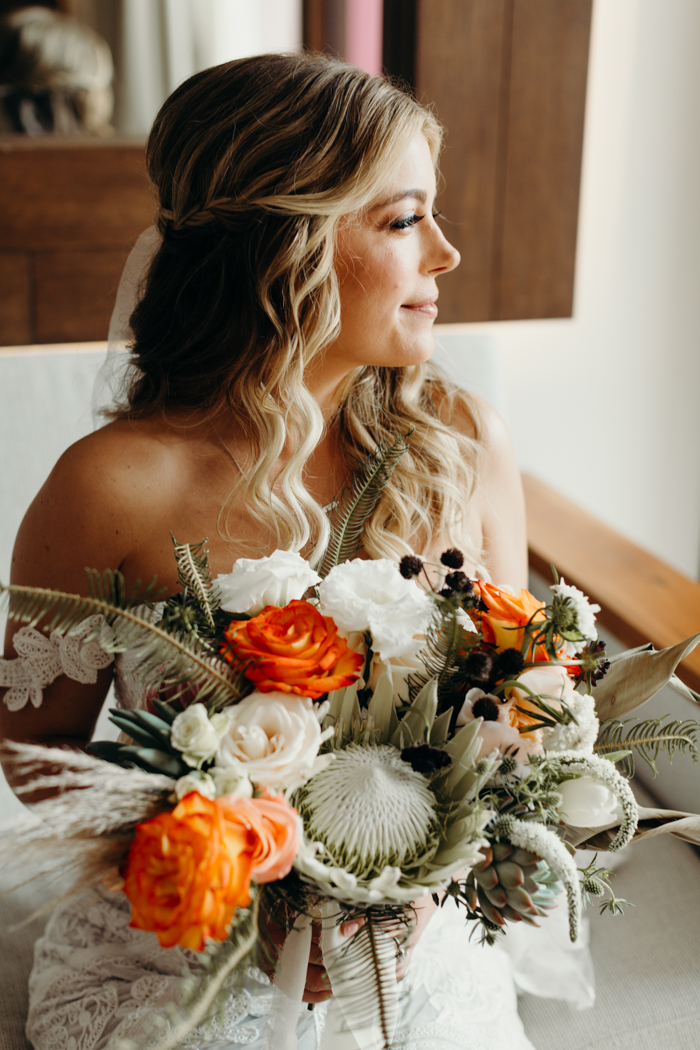 My top priorities were that I looked like myself, felt beautiful and was comfortable. I purchased my Rue De Seine "Poppy Stardust" dress very early on, even before we had a venue selected. It was the first one I tried and immediately fell in love. It was the right amount of sexy meets eclectic meets bridal. It was so incredibly comfortable and I felt amazing in it. That set the tone for the veil and other accessories I eventually chose. I wouldn't say I had a style inspiration per-se; I tend to wear and dress with what feels good. I knew I wanted a pop of color in my earrings for the reception and I found the perfect red pair at Anthropologie. My star sandals from Loeffler Randal were perfect even though I wore them for maybe 5 minutes and was barefoot the rest of the day/ night. Exactly how I wanted to be. My makeup look was on recommendation from the makeup artist Zoe, I asked her what she wanted to do and she said '90s super model vibe and I said OK! Same with the hair — I brought a bunch of hair accessories and knew I wanted my hair down for the ceremony and up for the reception and Sandy just did her thing and it looked beautiful. I wouldn't change a single thing about my wedding day fashion- I loved it all.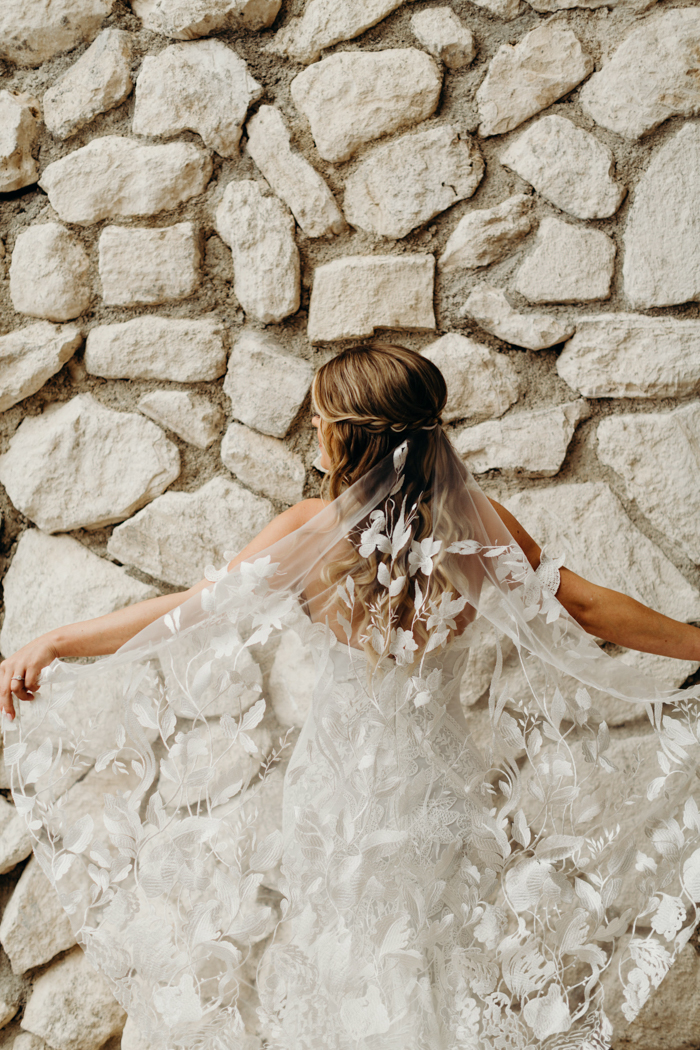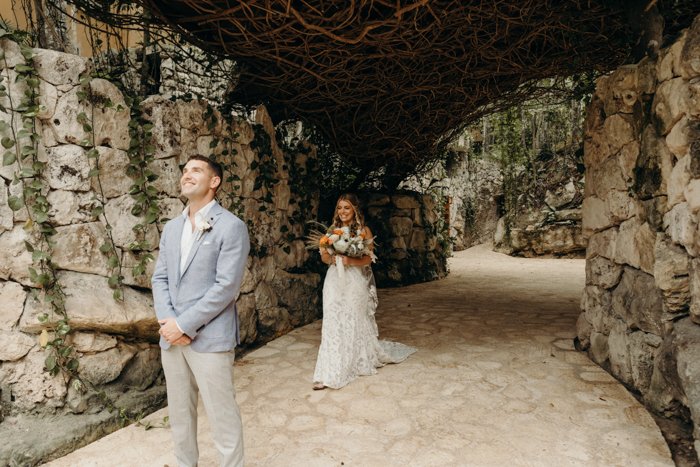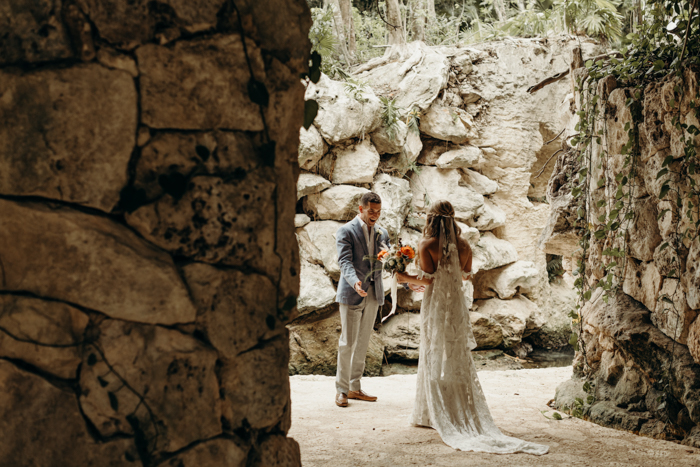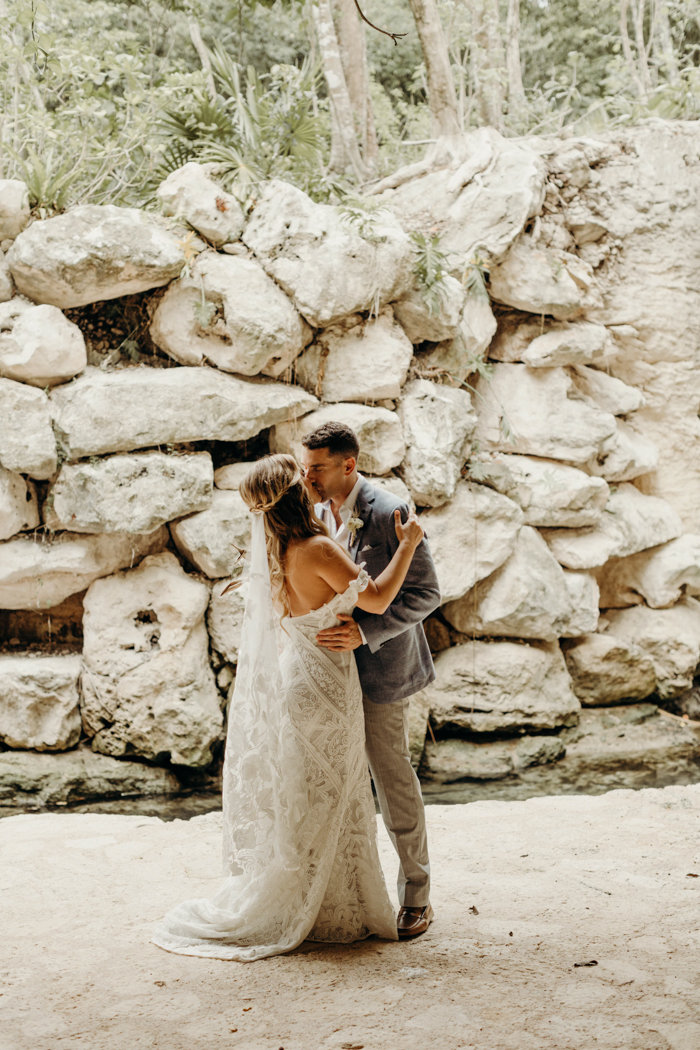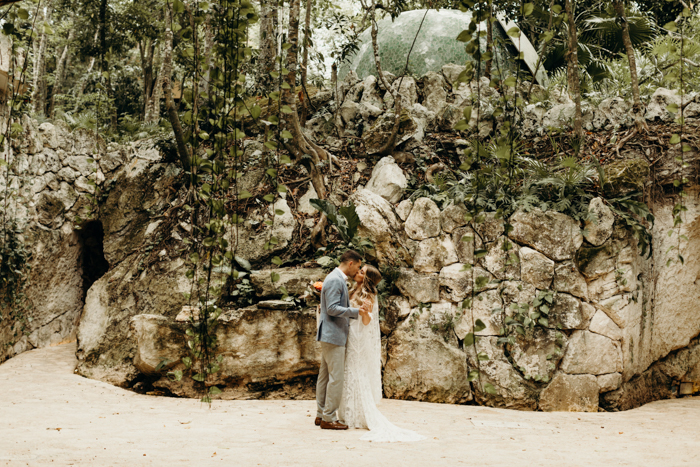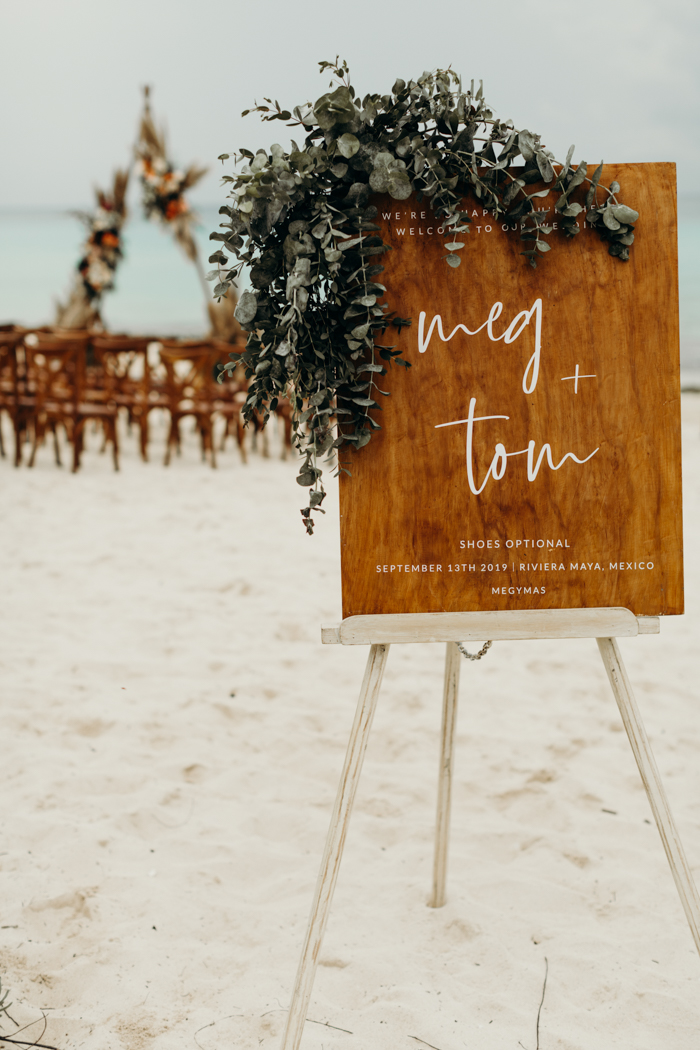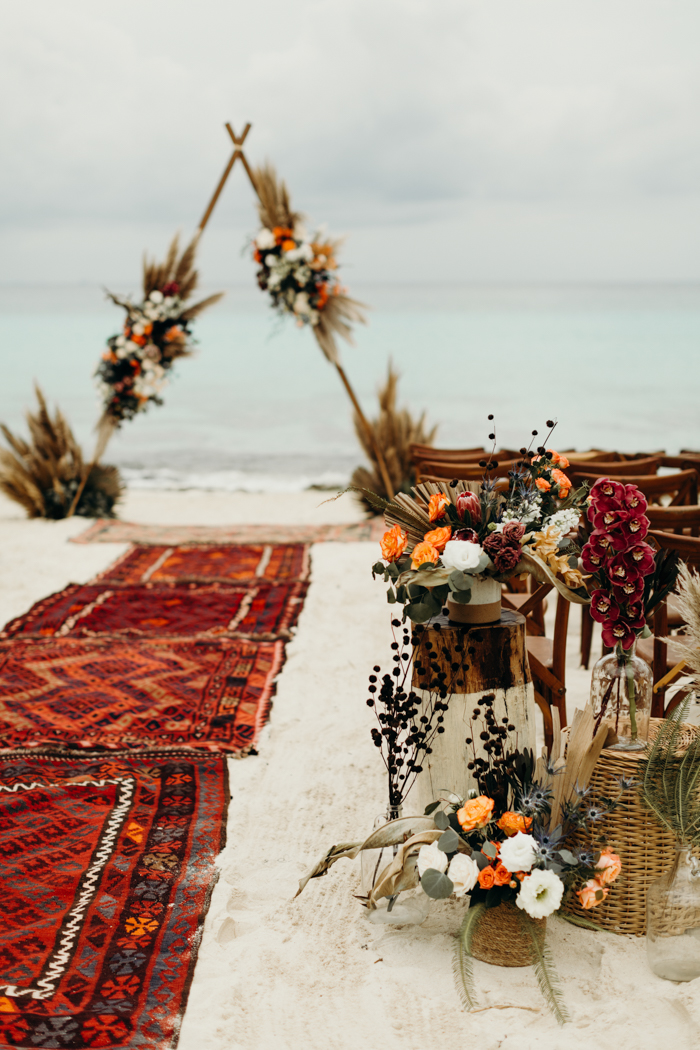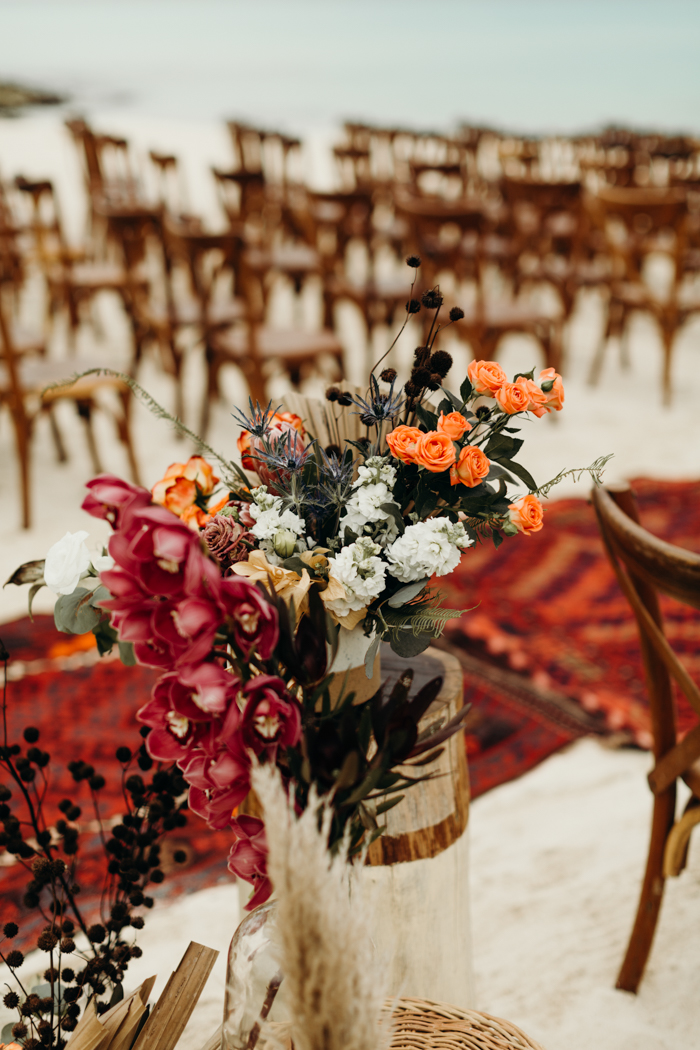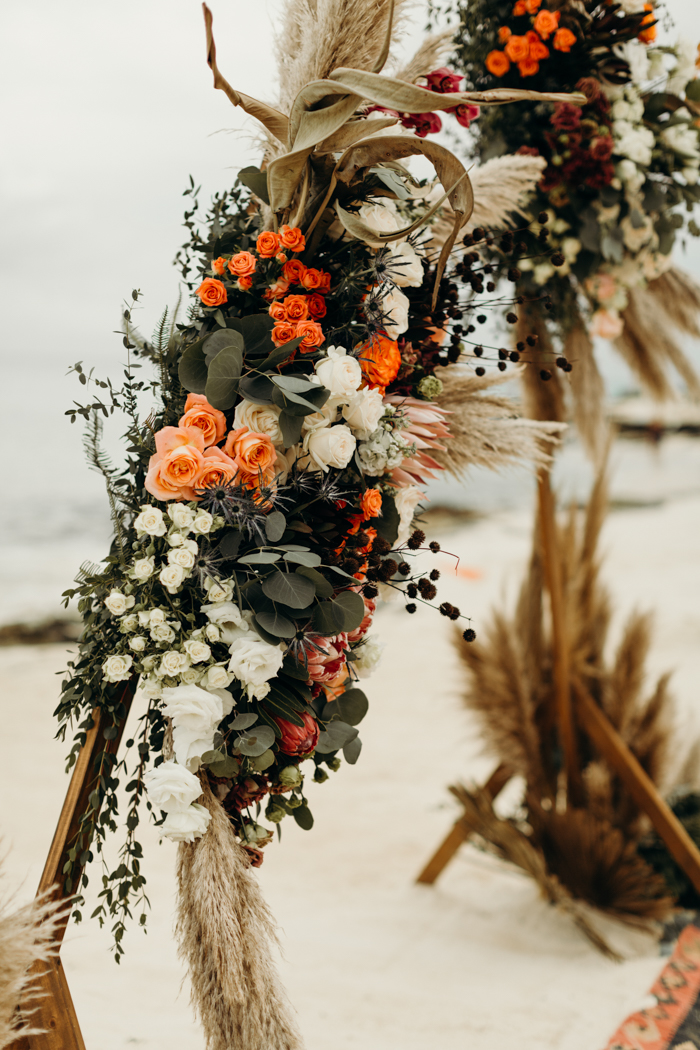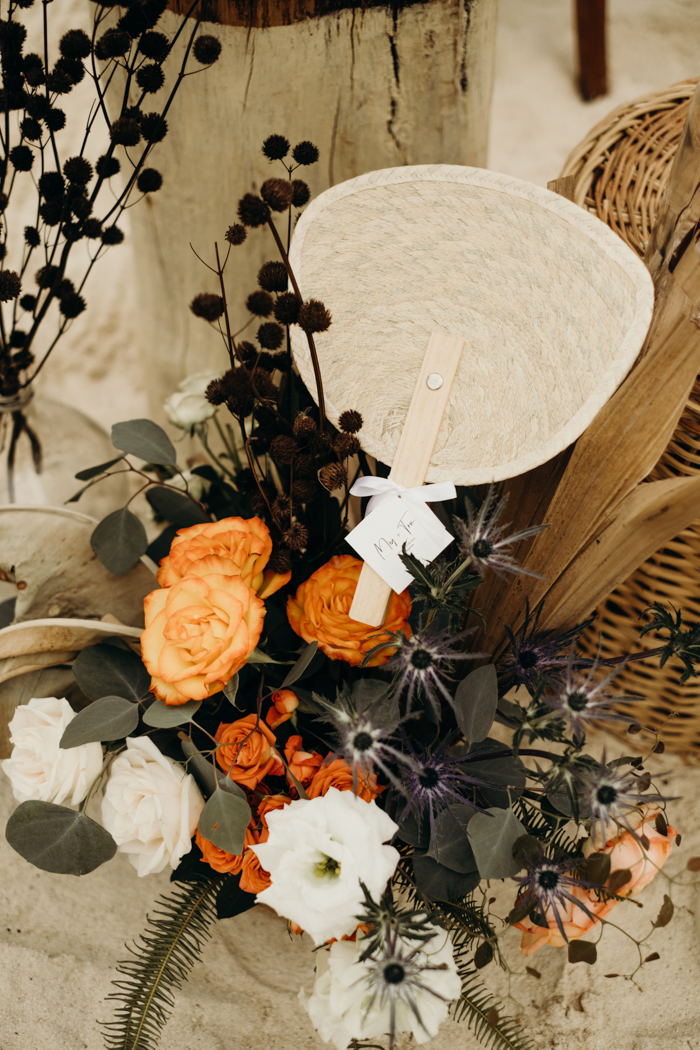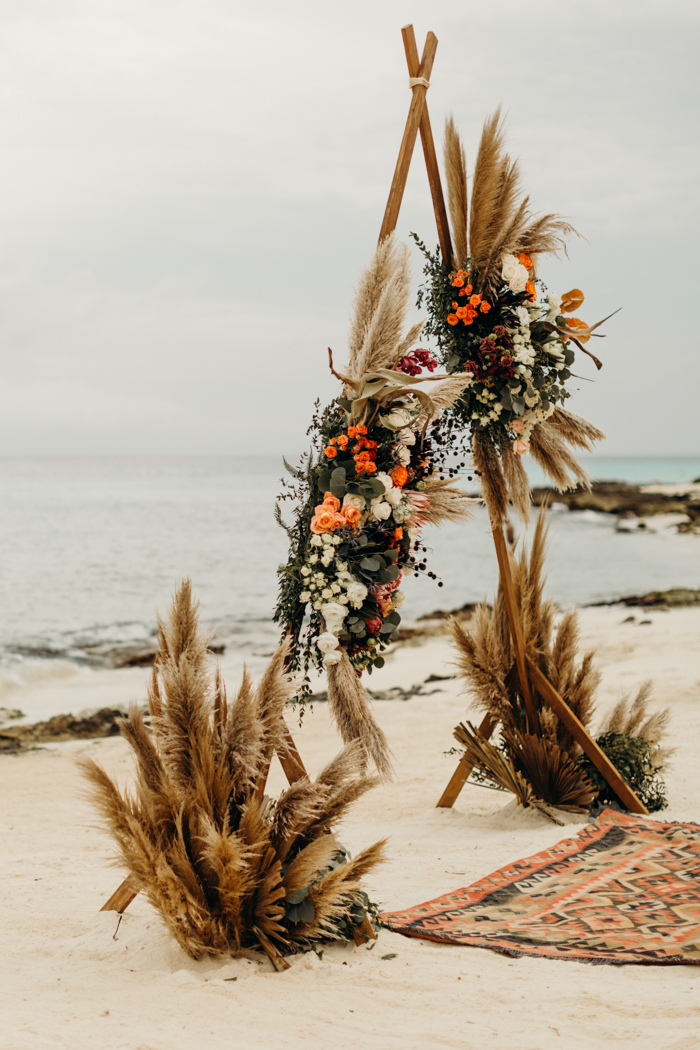 Meg is a Hospitality Interior Designer so she was particular about the venue from the start. We visited a handful of resorts in December of 2018. Hotel Xcaret was relatively new, the design and vibe of the resort was stunning, it was large enough to hold our friends and family, and it was all -inclusive so our guests knew the costs upfront. There was a beautiful beach for our ceremony and an incredible cave (well- a restaurant in a cave) for the reception! We heard fantastic reviews about the quality of service, drinks and most importantly the food and we were so happy we chose Xcaret. It far surpassed our expectations.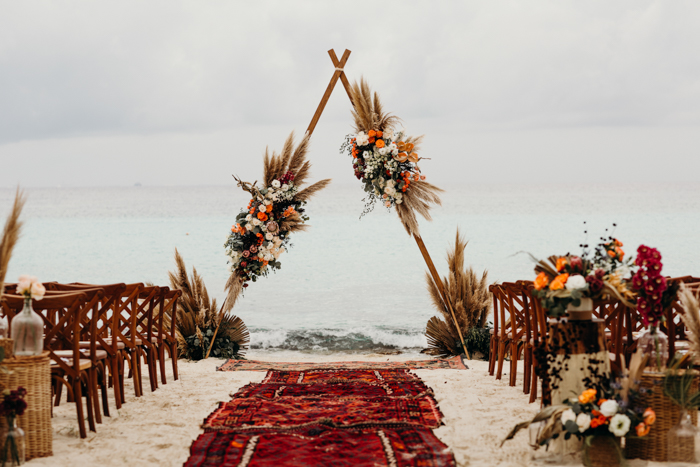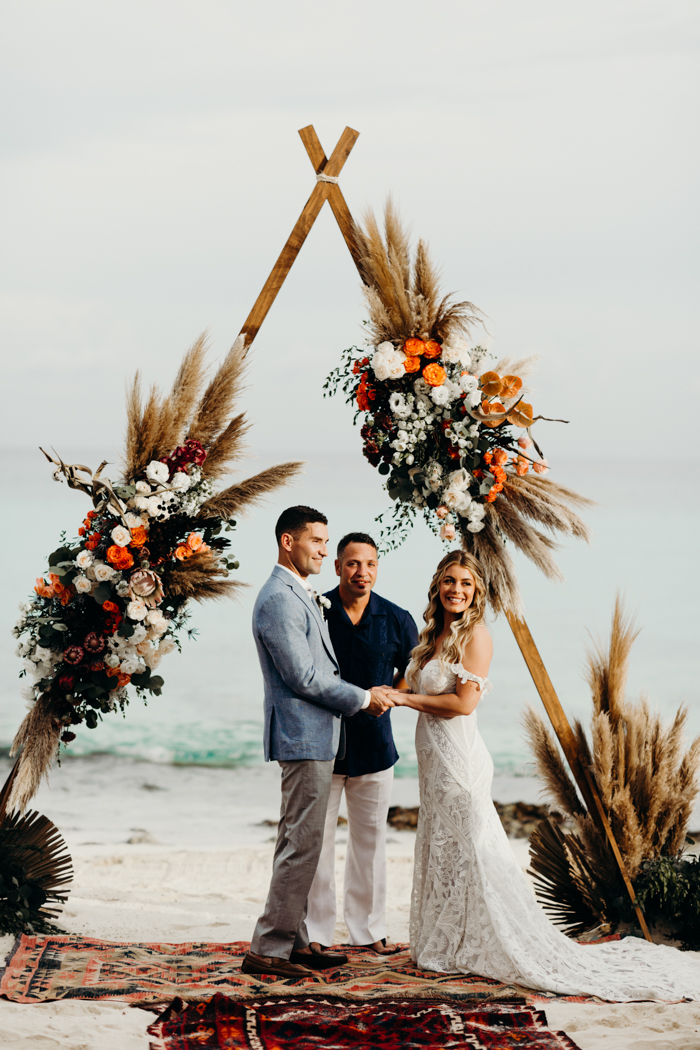 We are not traditional people and we didn't want a traditional ceremony. Our very good friend was the officiant and we wrote the entire wedding program (including our vows). We got even more personal by reading our vows sort of quietly to each other, which was special. And while the guests couldn't really hear much of our vows, once our officiant started welling up with tears, I think everyone knew we had spoken some really heartfelt words.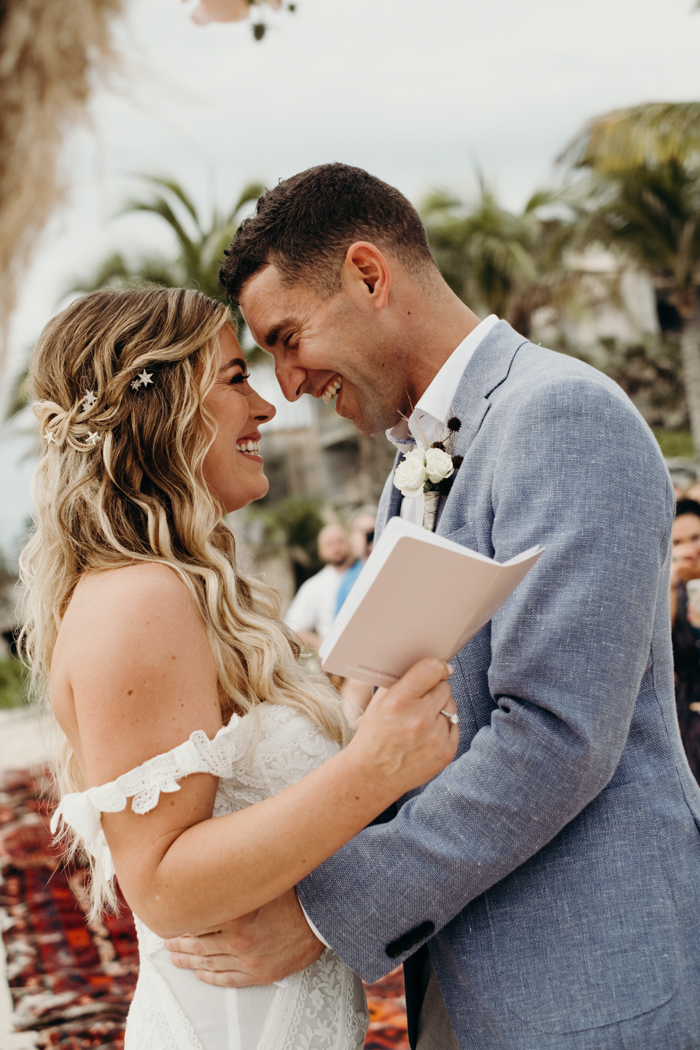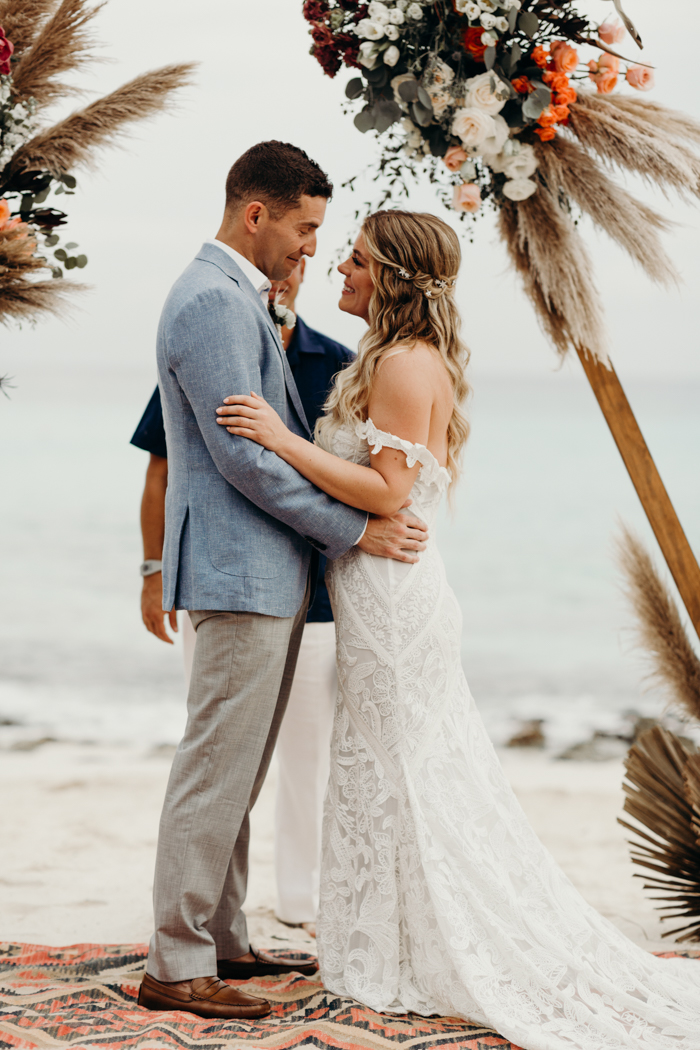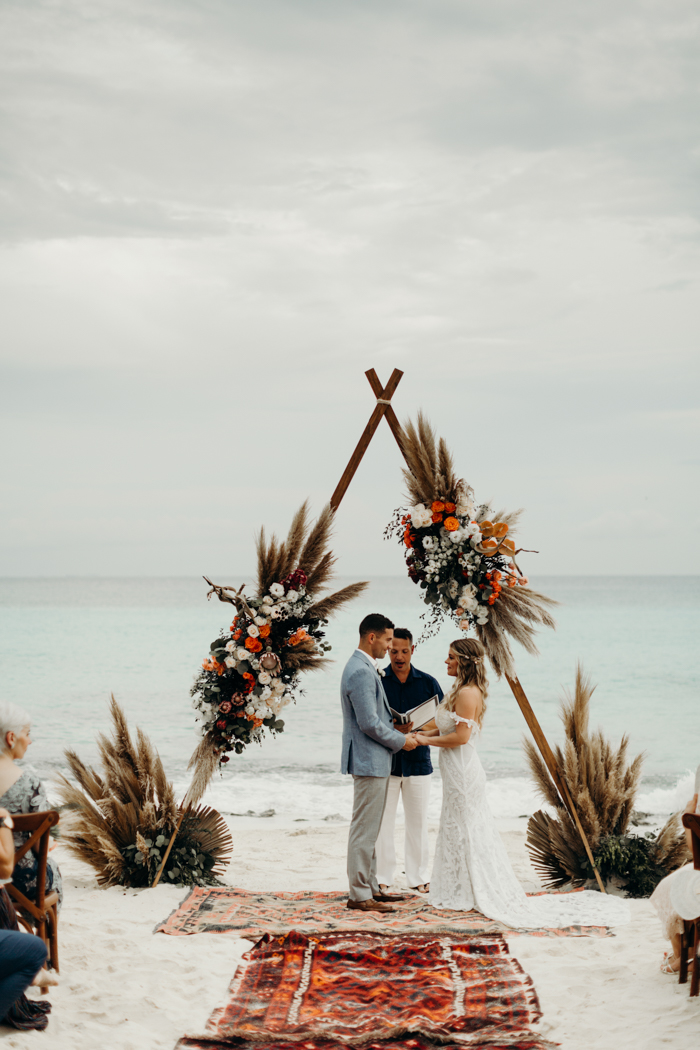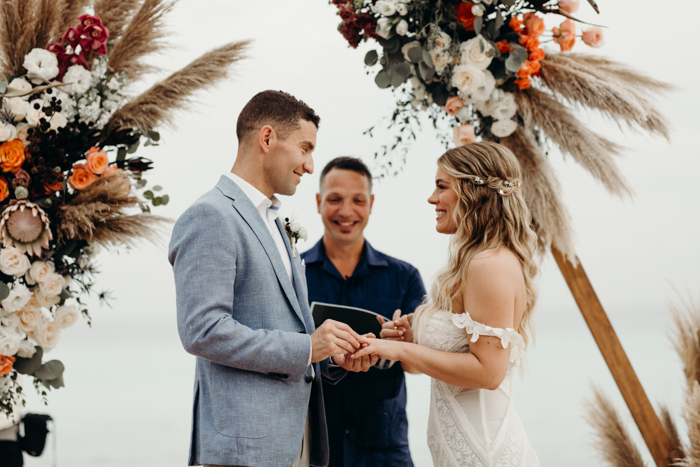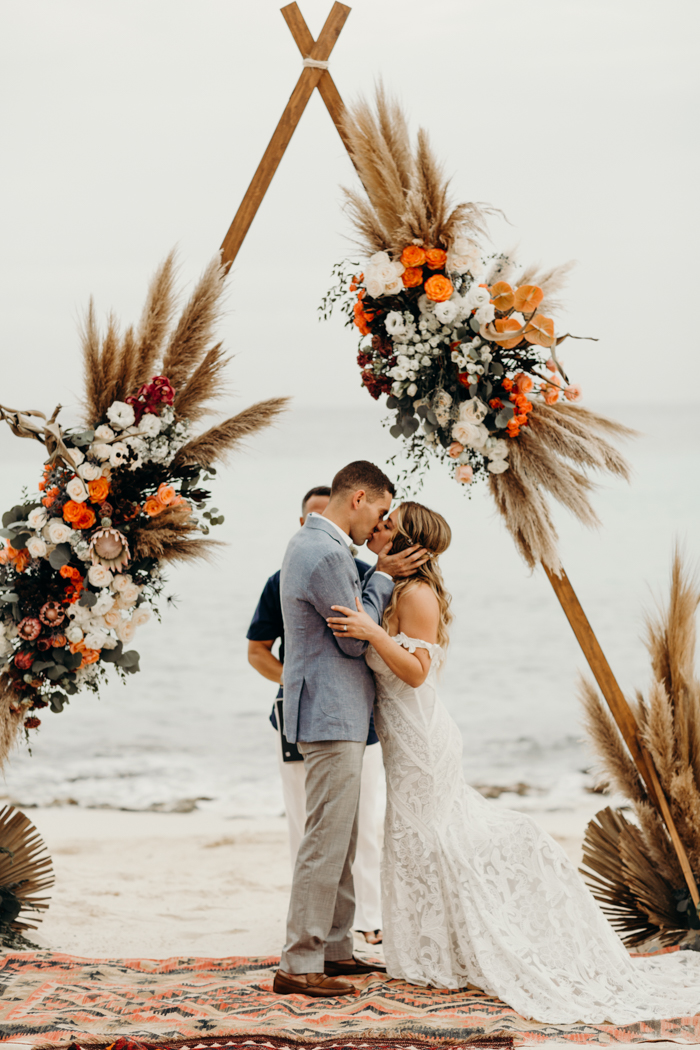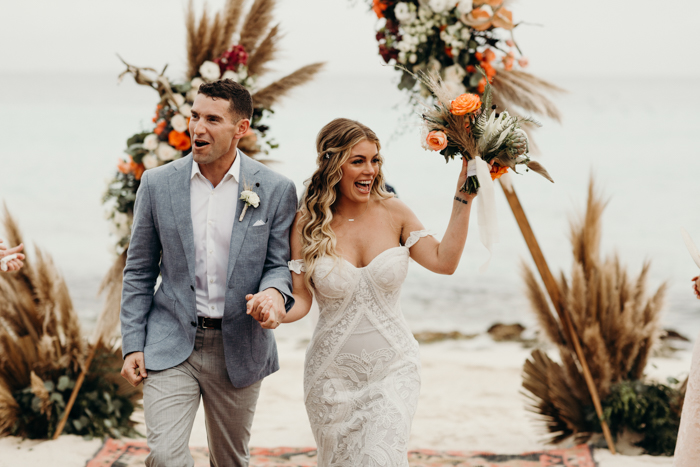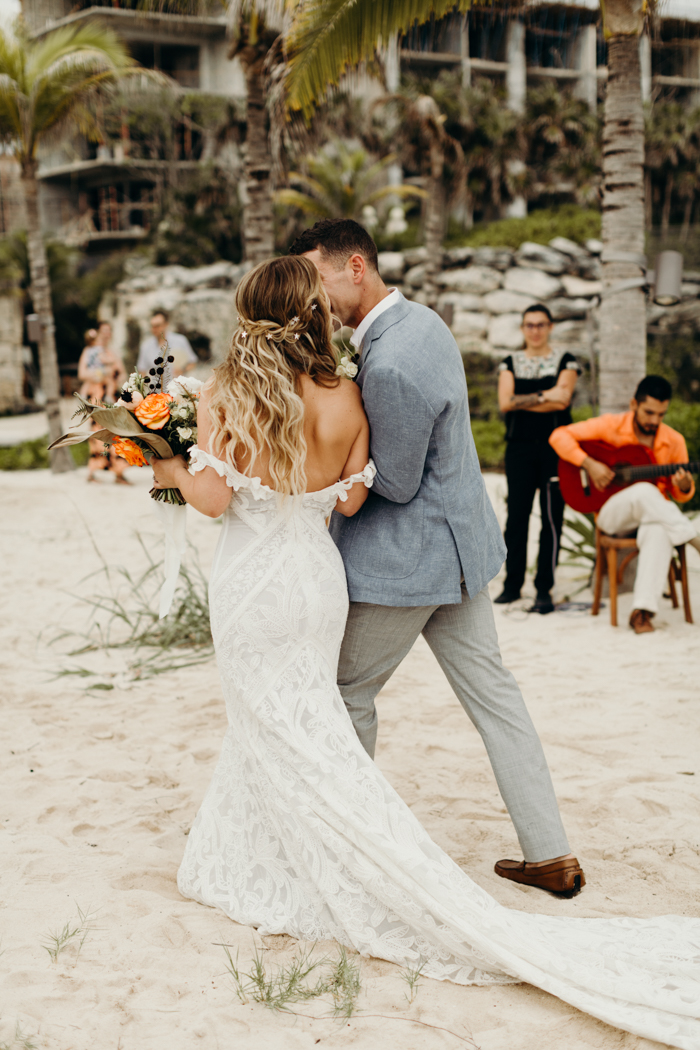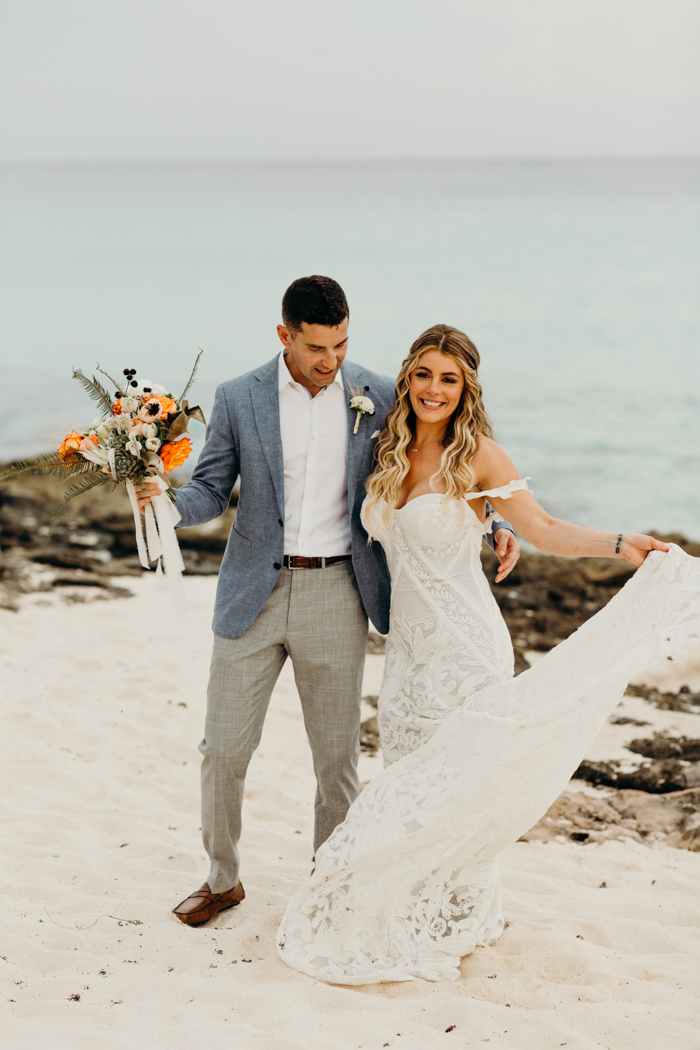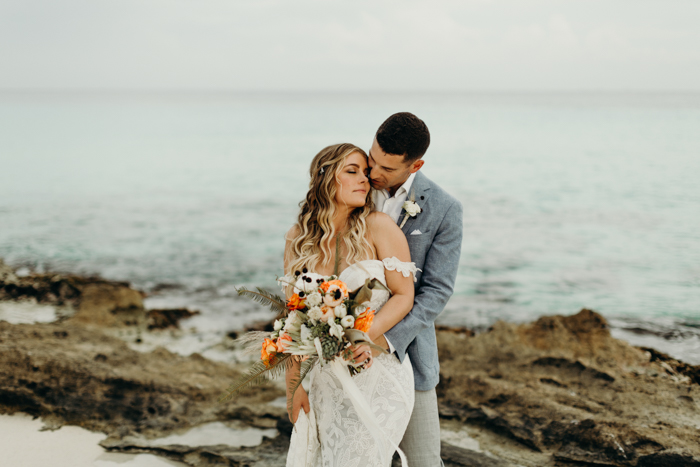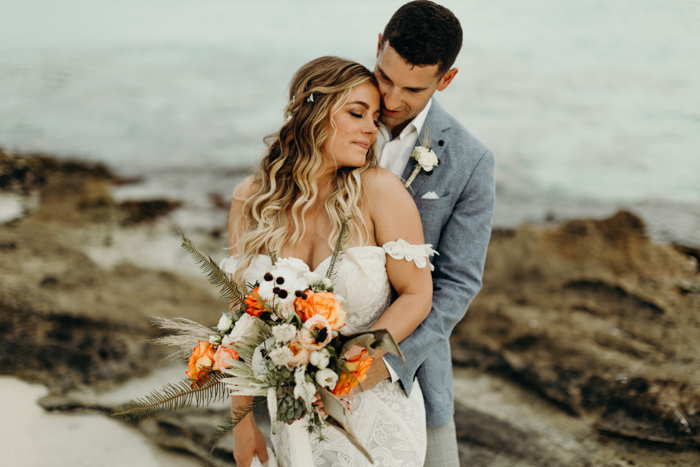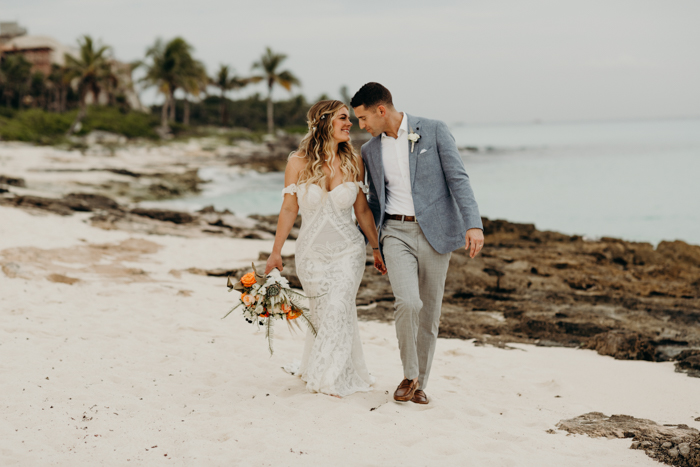 Our photographers (Mel and Fred) were fantastic. We met them during our planning visit and then they shot our rehearsal dinner so we were comfortable with them before the wedding day. They were super chill and gave us time to relax and have fun with each but also made sure we were around for the key shots. During the ceremony I didn't even realize they were there. They are free spirited and wonderful humans and we really enjoyed being around them the whole day.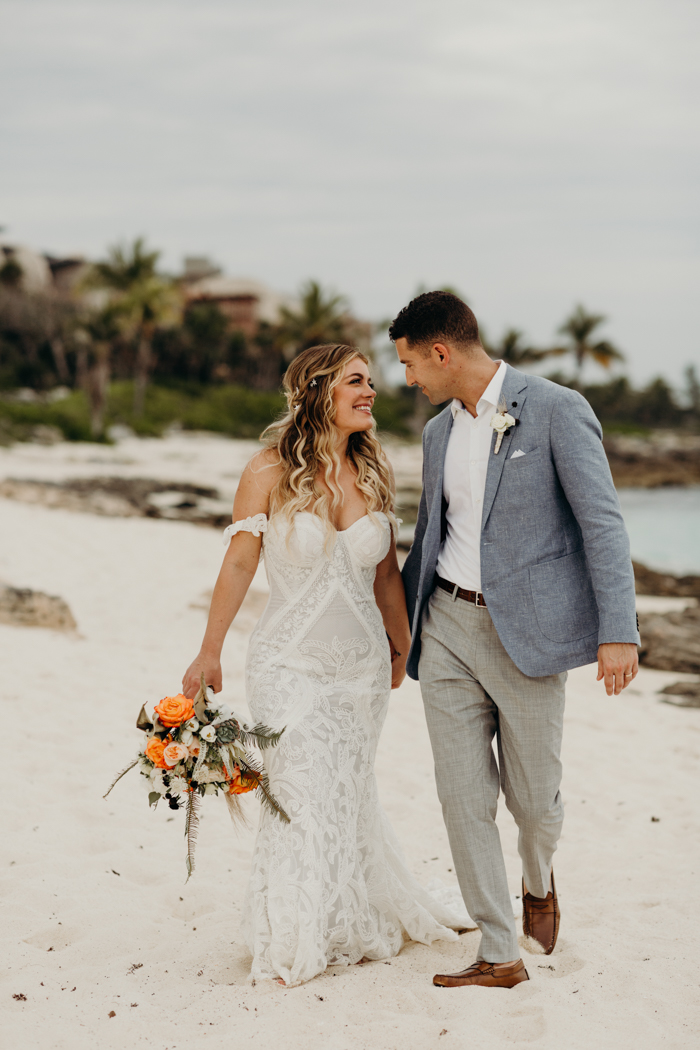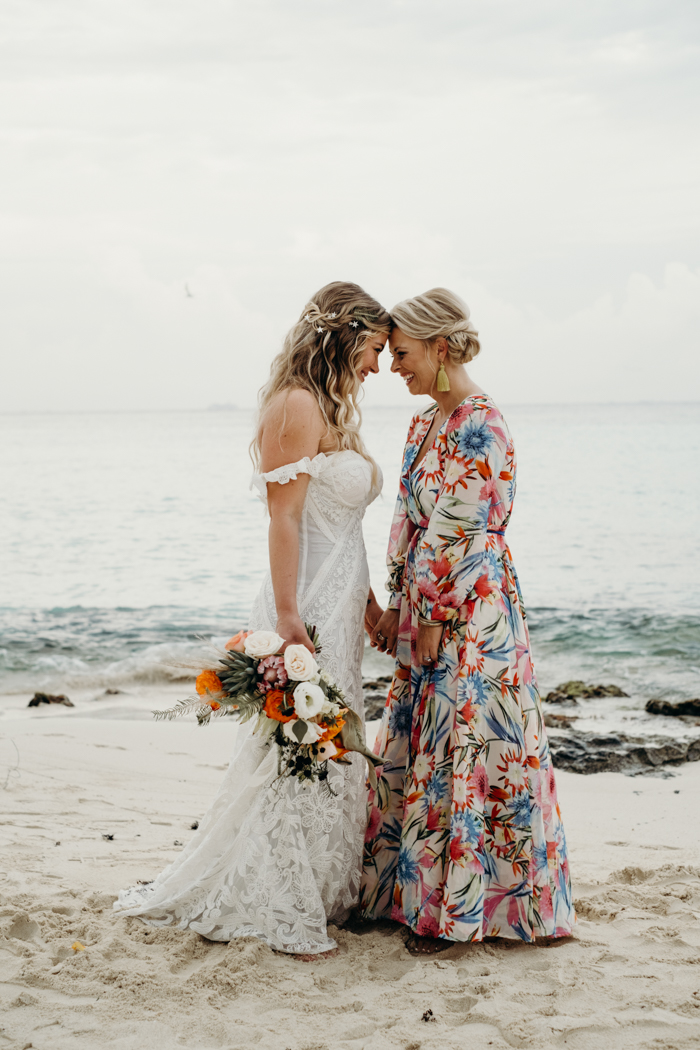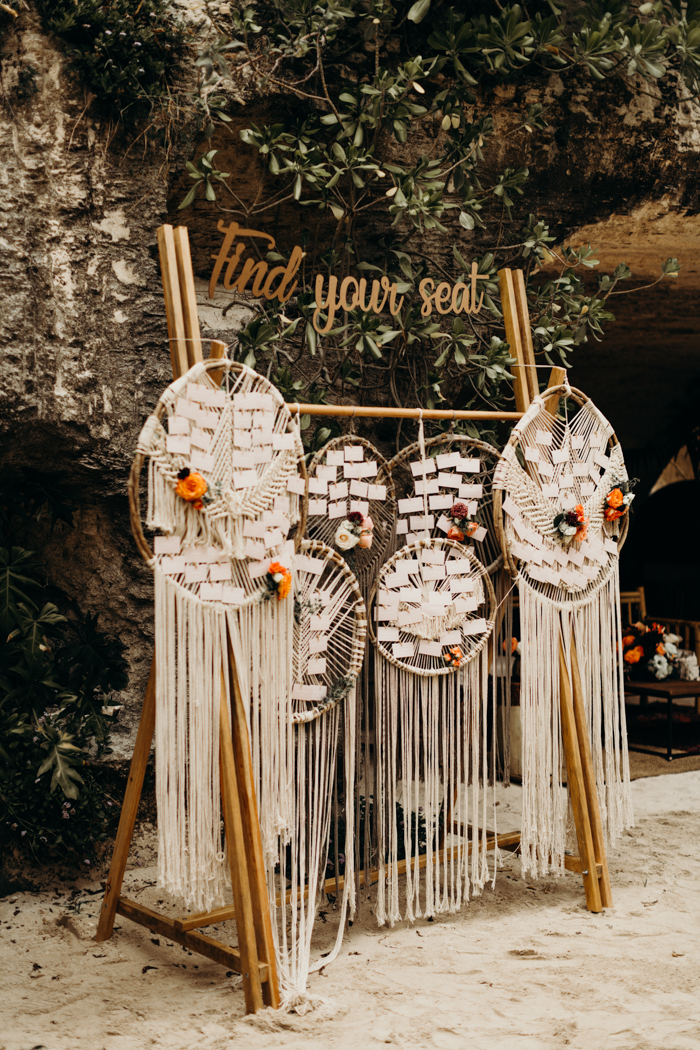 If you are planning a destination wedding, hire a local wedding planner. Not only was Patty so incredibly knowledgeable about the local vendors, she was able to help us navigate the zillion decisions we had to make along the way. Being local, she was able to check up on the venue, visit with the vendors and organize the many, many details that go into a wedding. When we arrived for our wedding weekend, everything was ready to go and she dramatically reduced the number of things we had to worry about.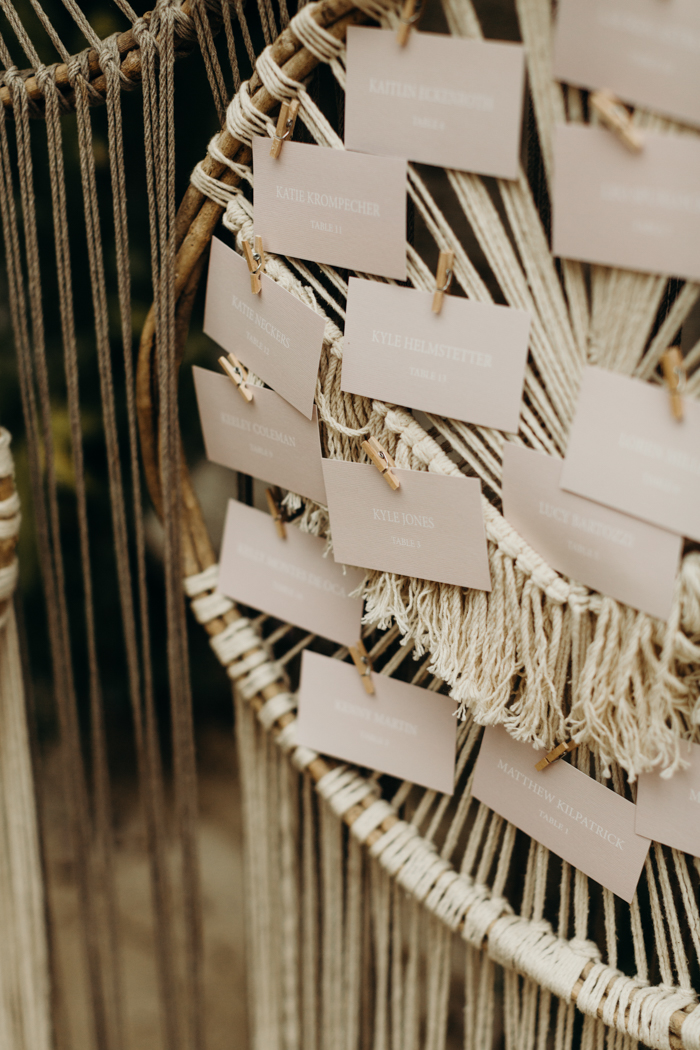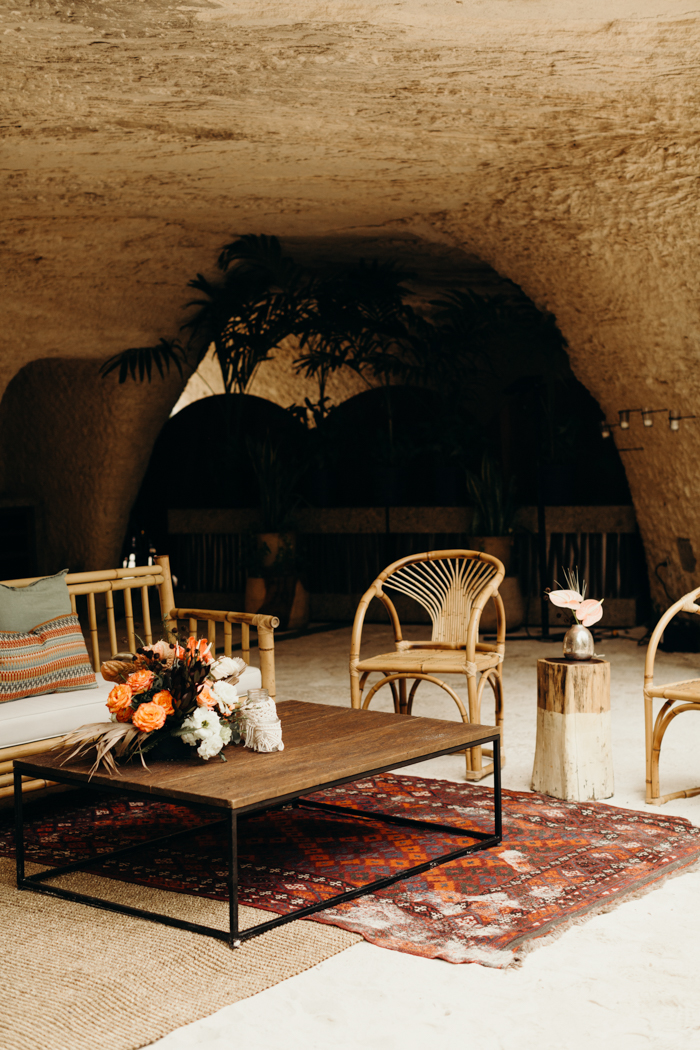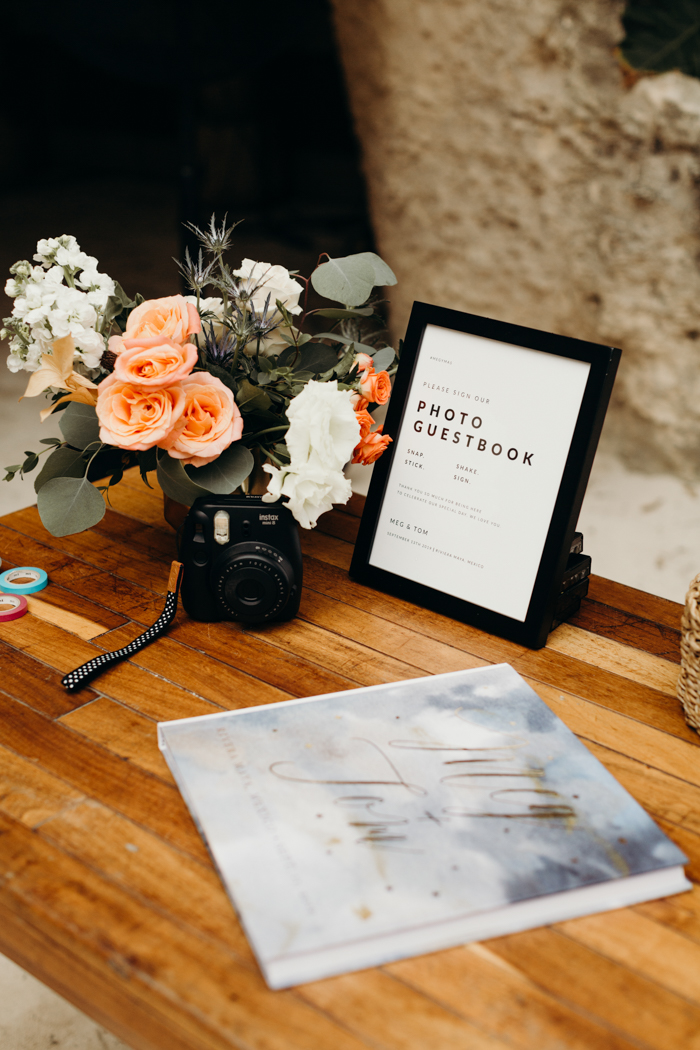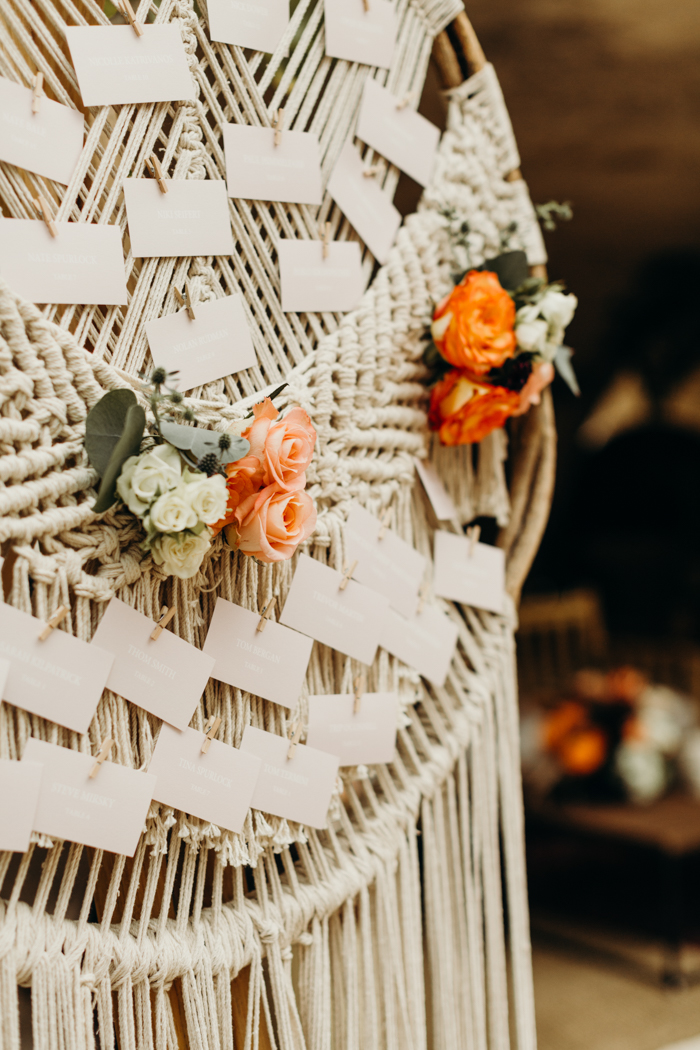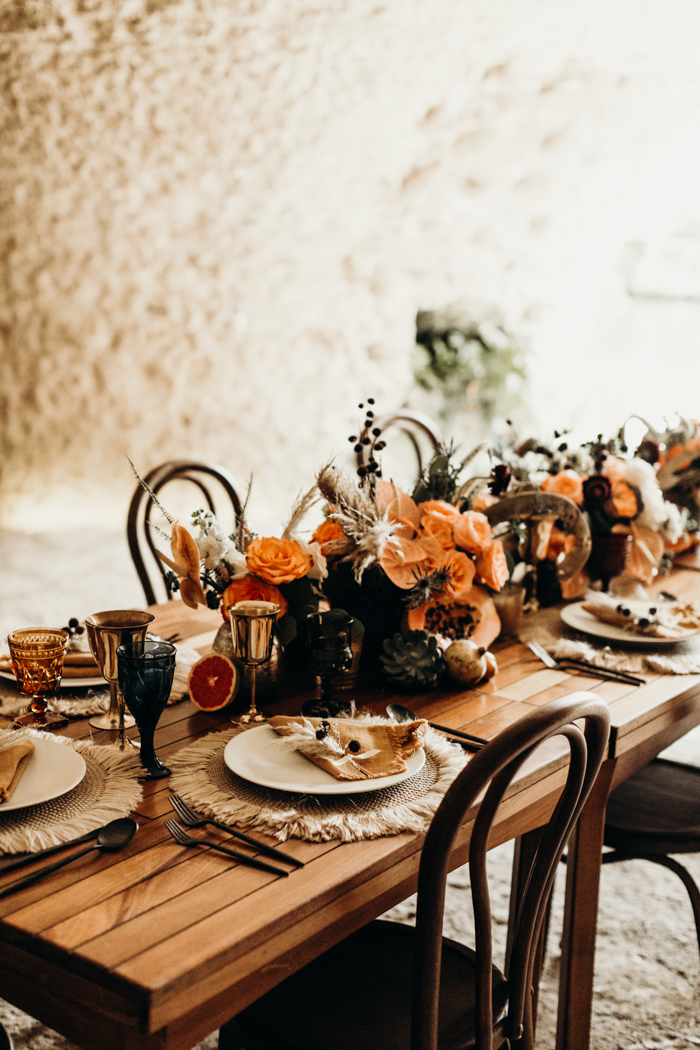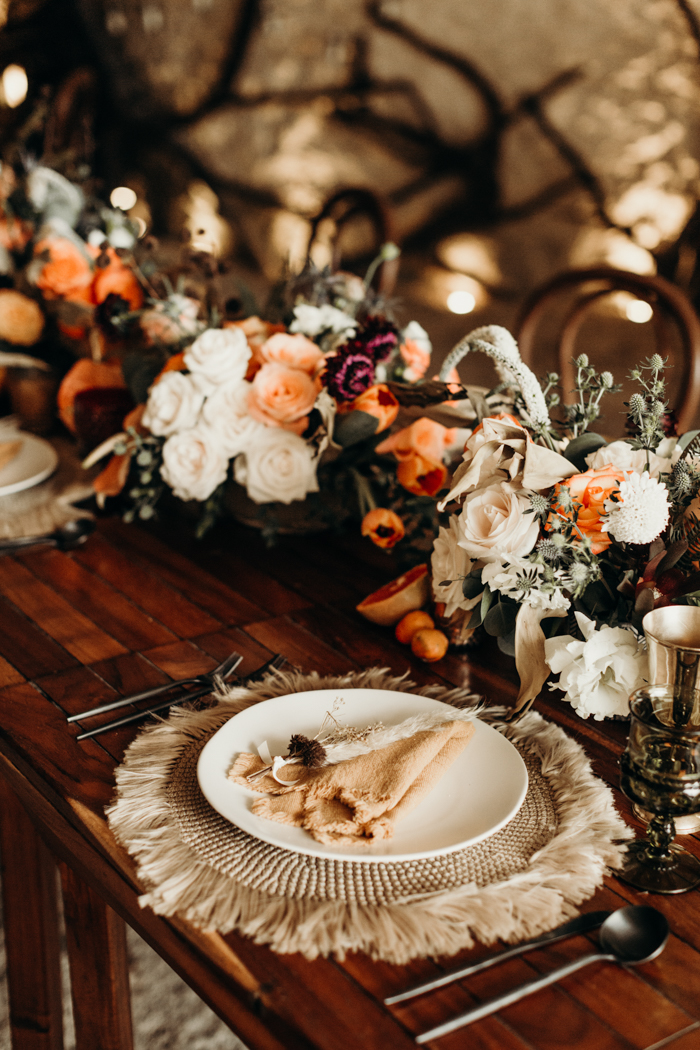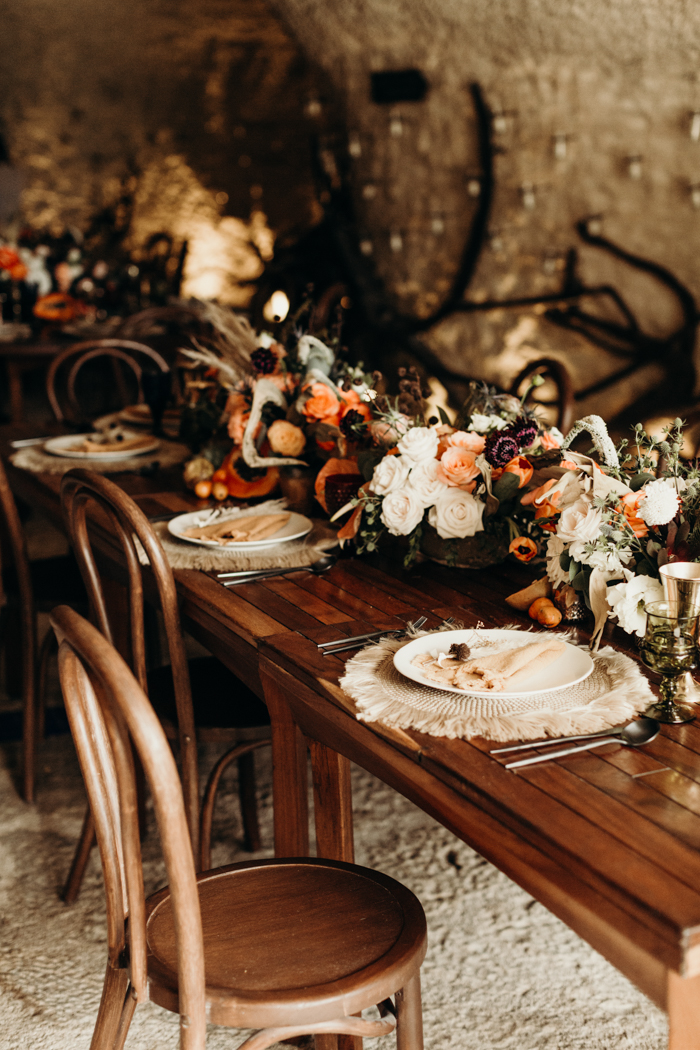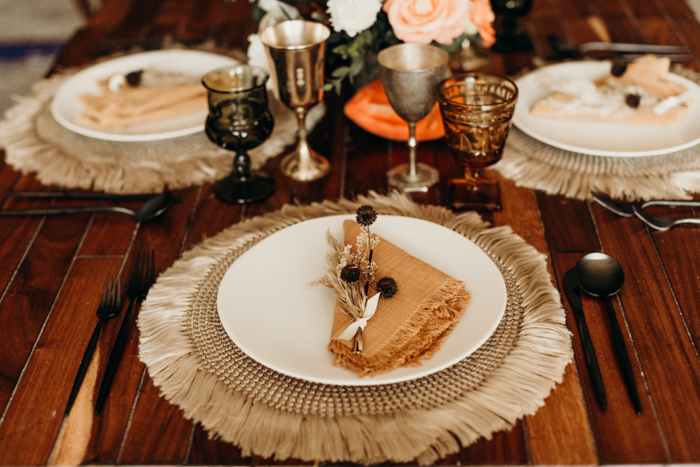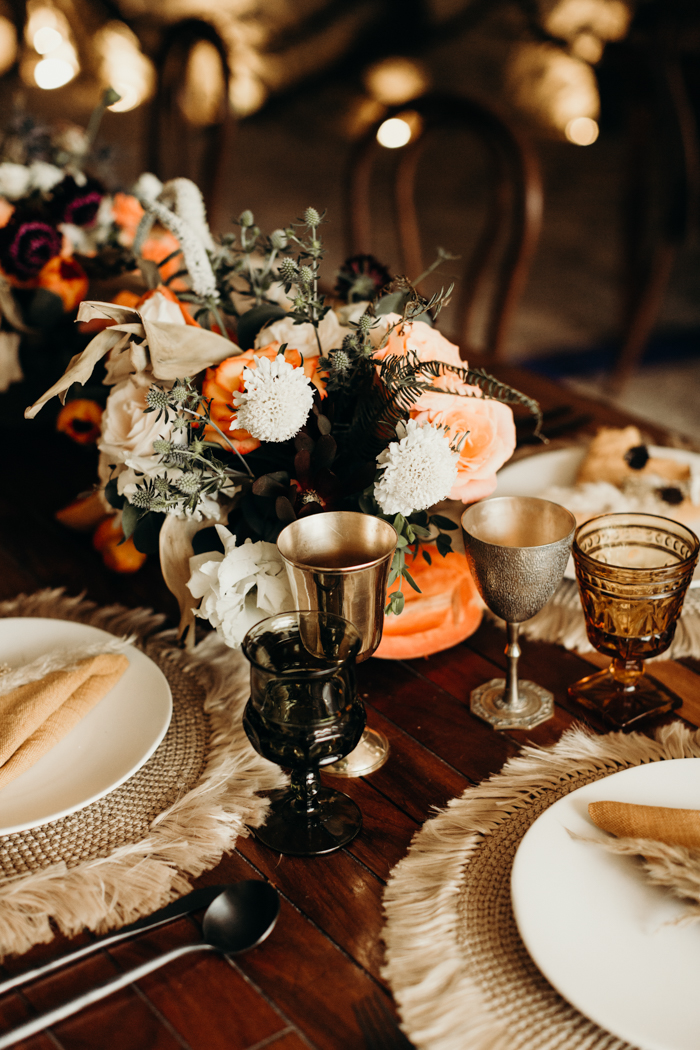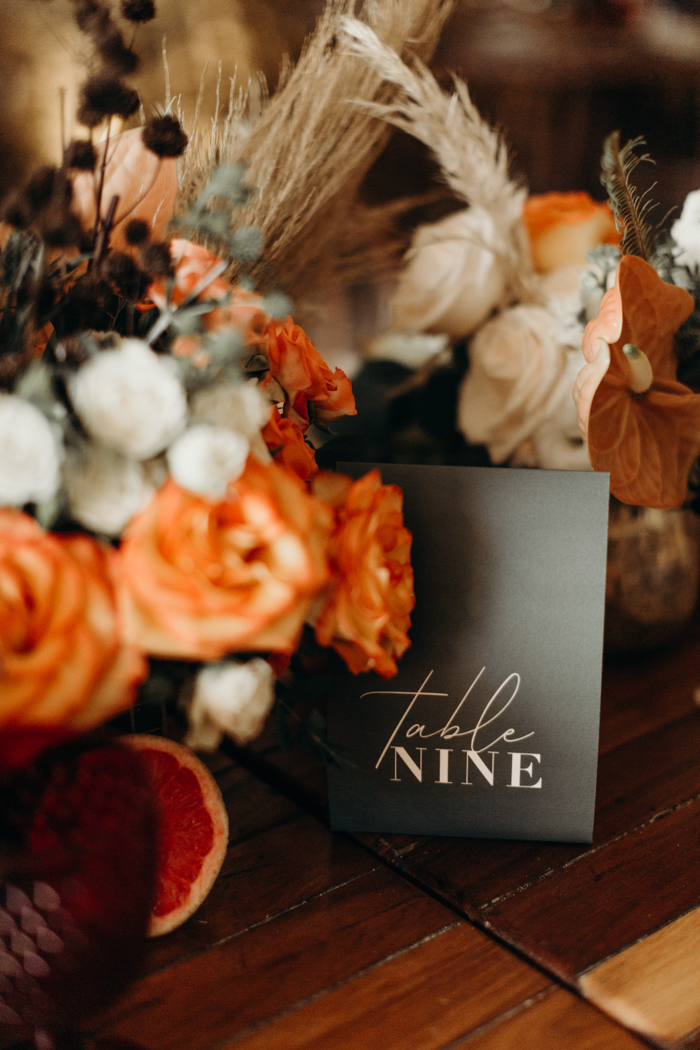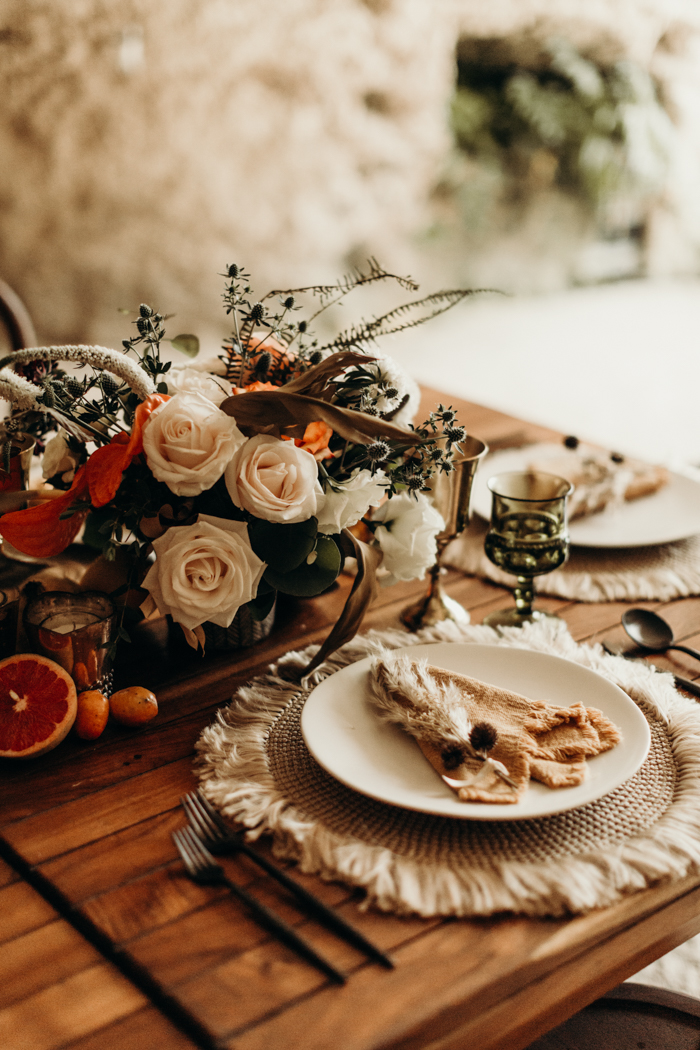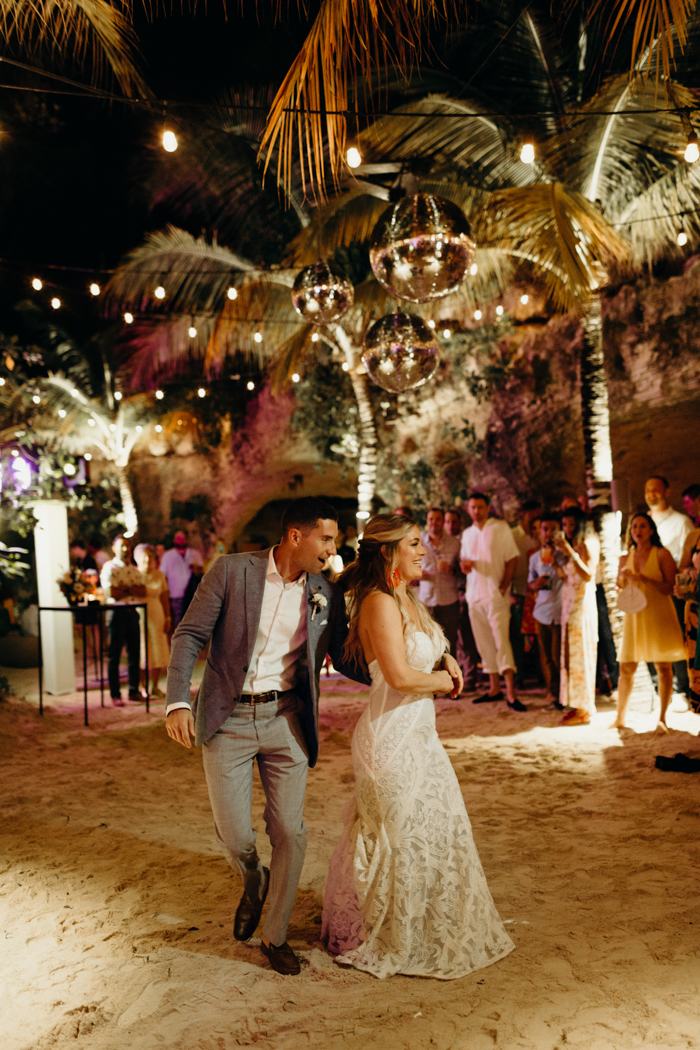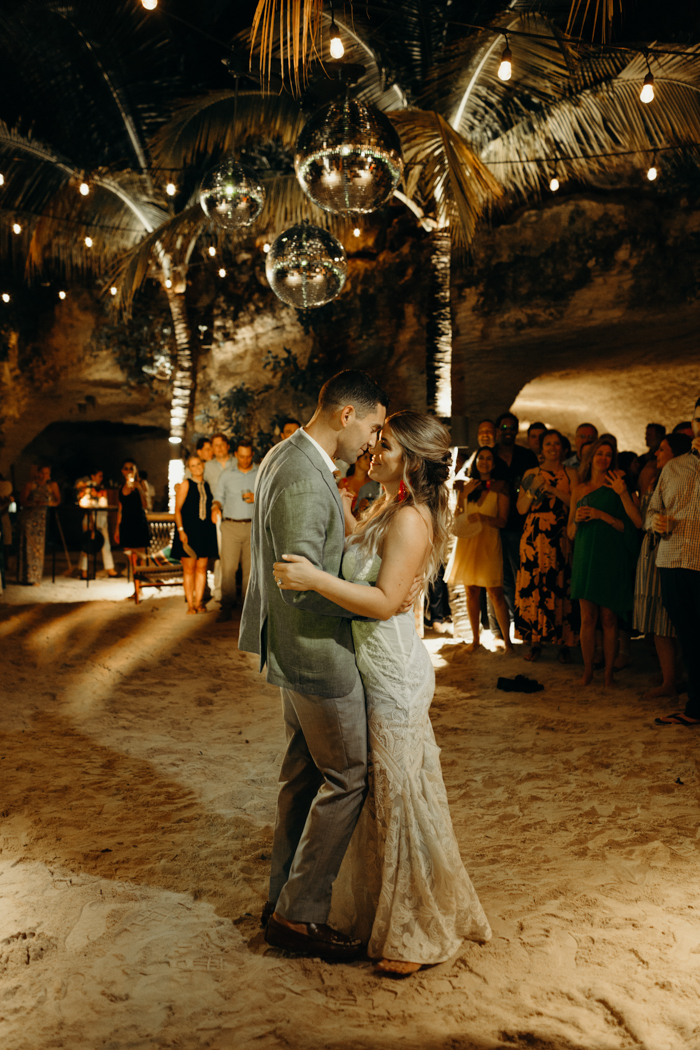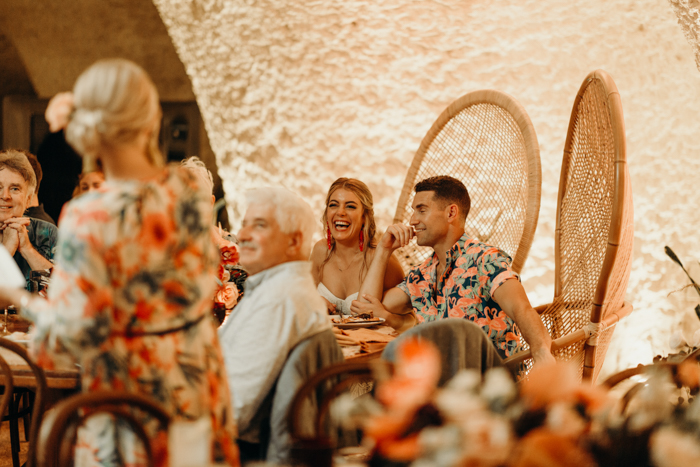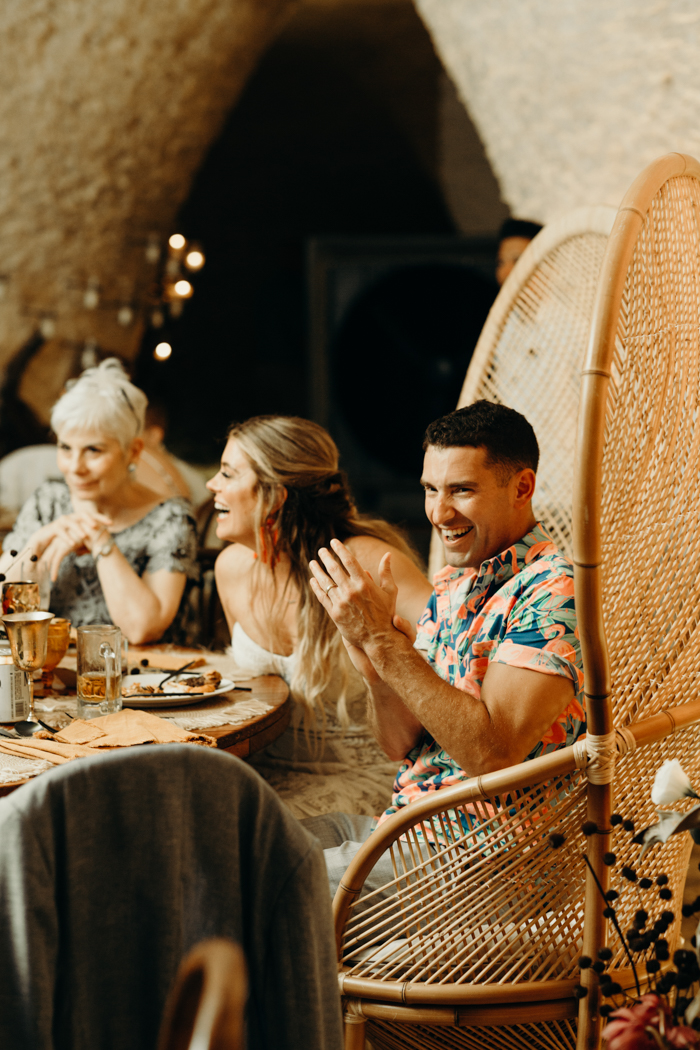 Since the resort was all-inclusive, we rightly assumed that our guests would be well fed in the days leading up to the wedding. Thus we chose to do a buffet that gave people tons of options. The buffet touched on many types of Mexican cuisine from grilled seafood to tasty fruits and veggies to delicious carne asada. We also had a self-serve tequila bar that our guests definitely took advantage of. The Hotel has an extraordinary pastry chef so we were sure to request a wedding cake. We chose carrot cake with rich buttercream icing- our favorite. No fondant, nothing fussy- it was delicious.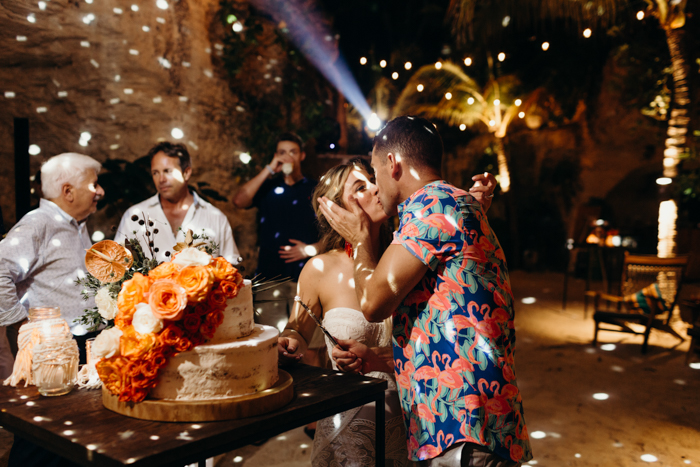 Congratulations, Meg and Tom, and many thanks to Love on Top Weddings for sharing their day with Junebug! Searching for more tropical wedding inspiration? We think you'll love these six tropical-inspired wedding color palettes.