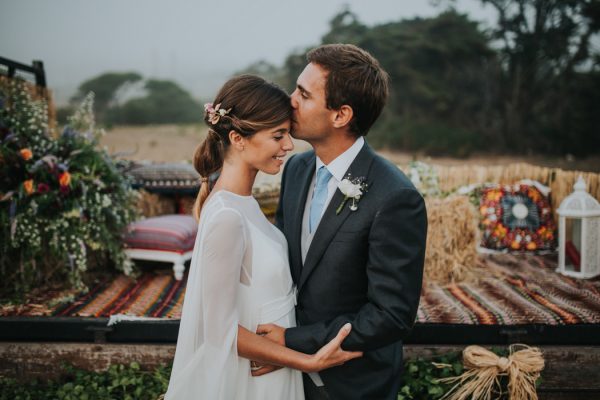 Teresa and Pico's Portuguese wedding proves that beauty can be effortless and elegant all at once! After a traditional church ceremony, the couple's get-away hayride truck decked with whimsical lanterns, blankets, and florals whisked them away for a private photo shoot with Hugo Coelho Fotografia. Teresa and Pico finished off their wedding day with a reception at the bride's home featuring a fireworks show, a modern art installation made by Teresa, and dancing under the stars.
The Couple:
Teresa and Pico
The Wedding:
Santa Maria's Church & Private Residence, Sintra, Portugal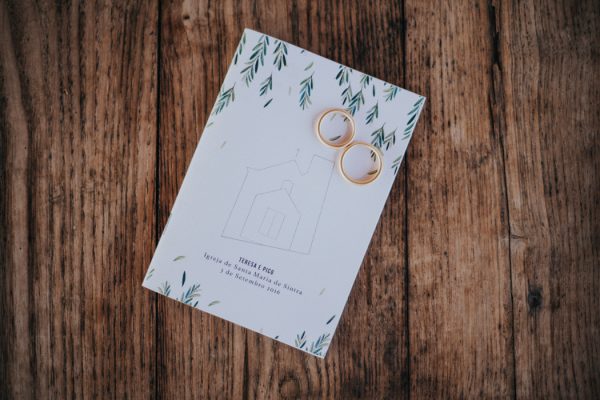 The most important thing to us while planning the wedding was to choose the perfect team. As we were getting married at Teresa's family country house in Sintra, we wanted everything to feel intimate and personal and we could only accomplish that with the right people to work with.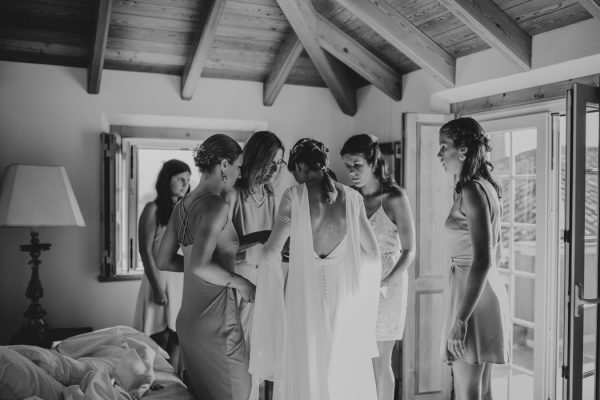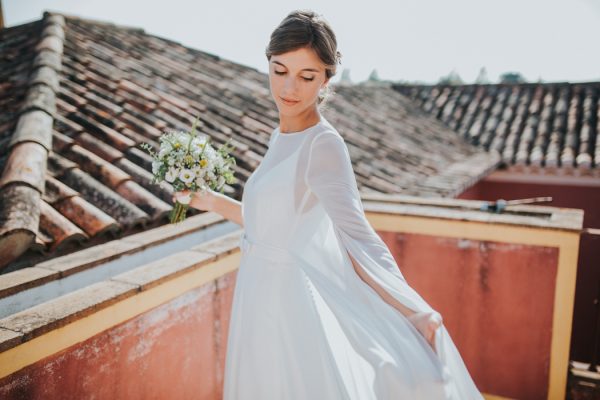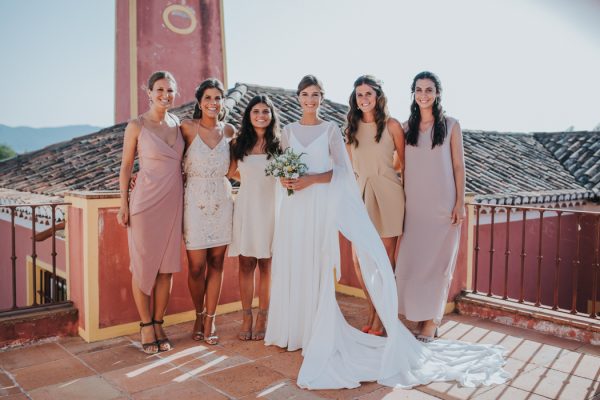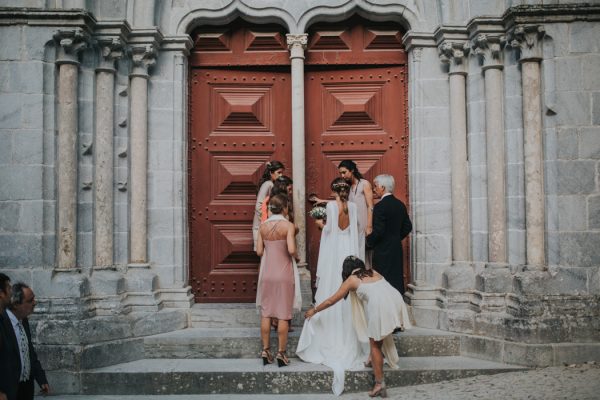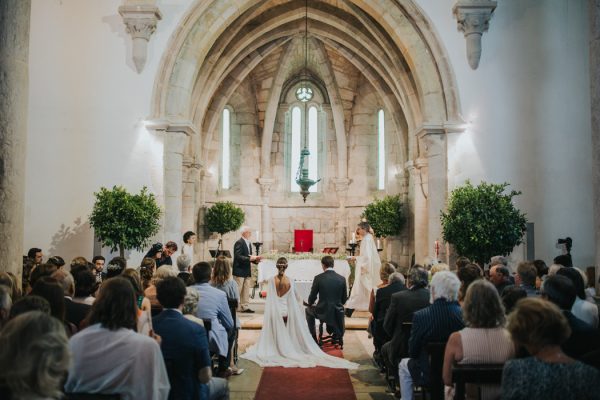 We both remember with special tenderness the moments before seeing each other at the church and our beautiful ceremony.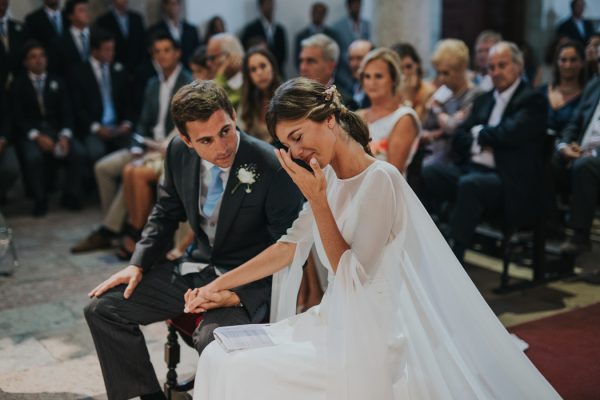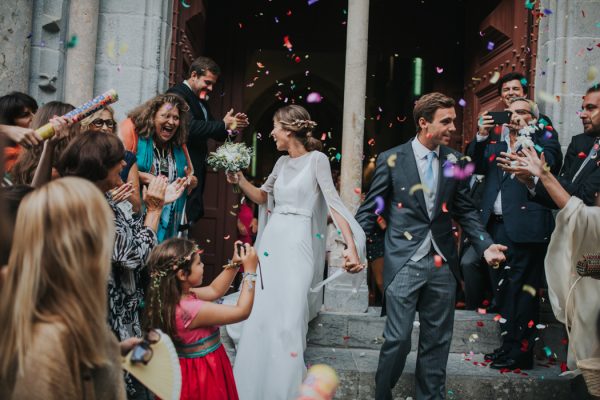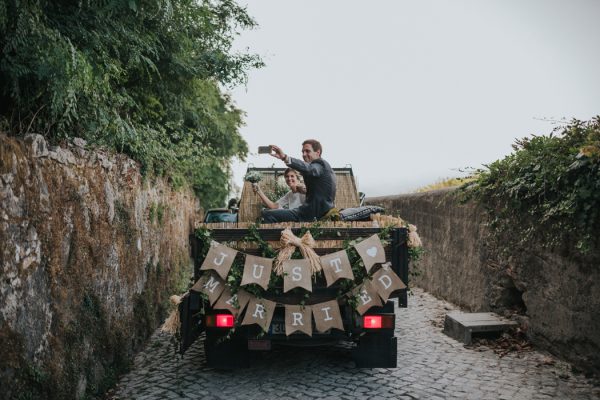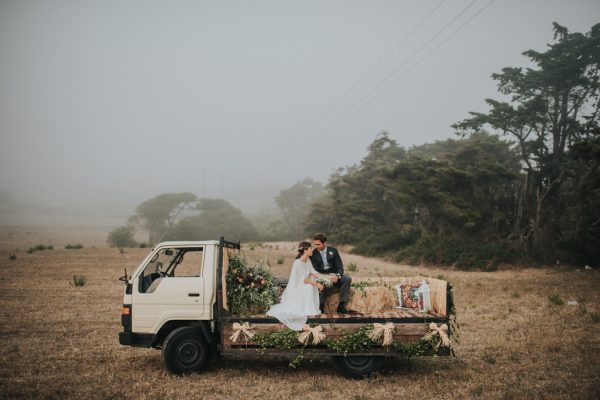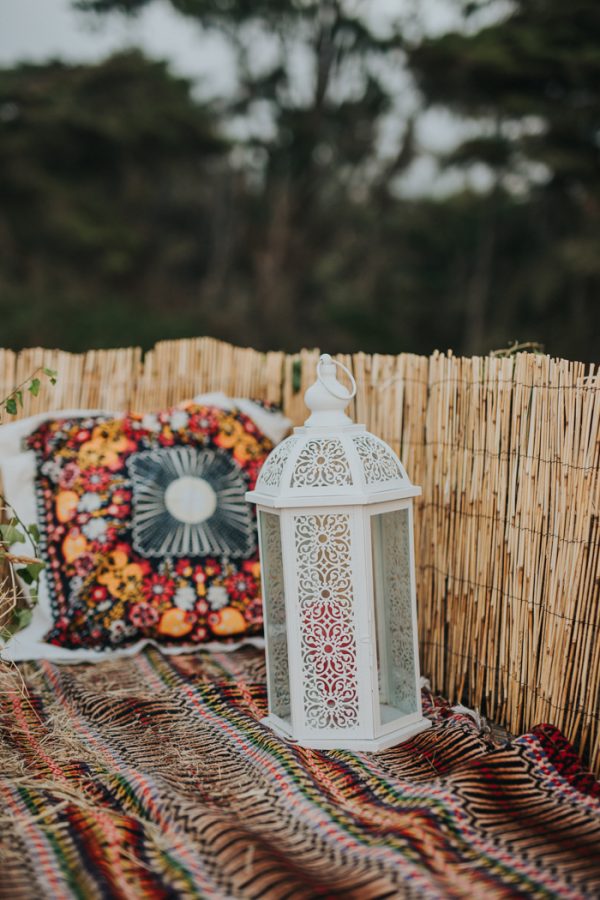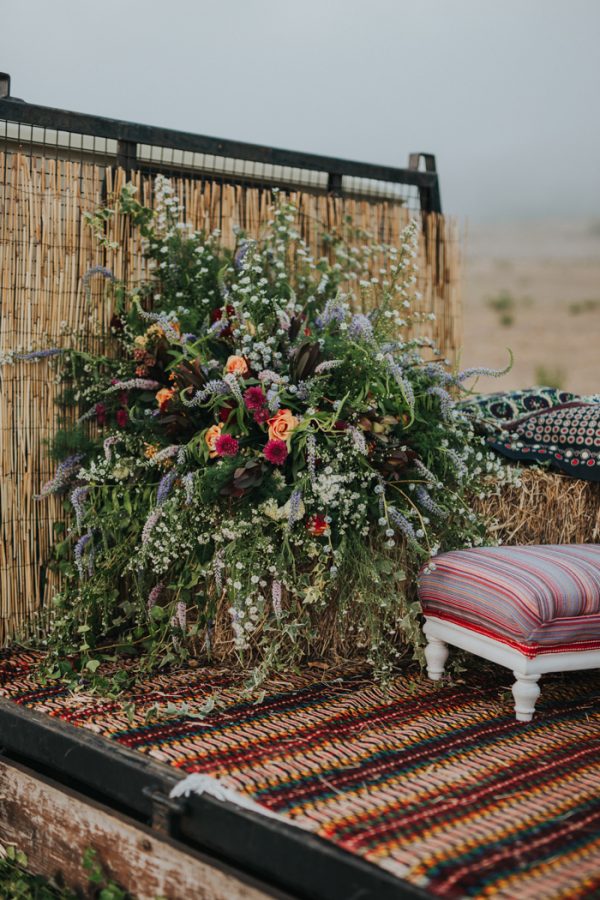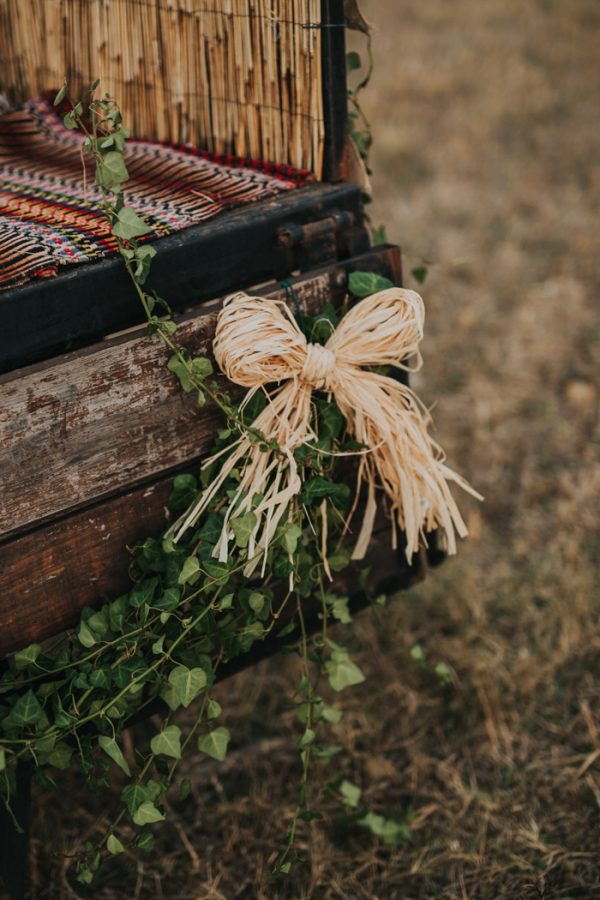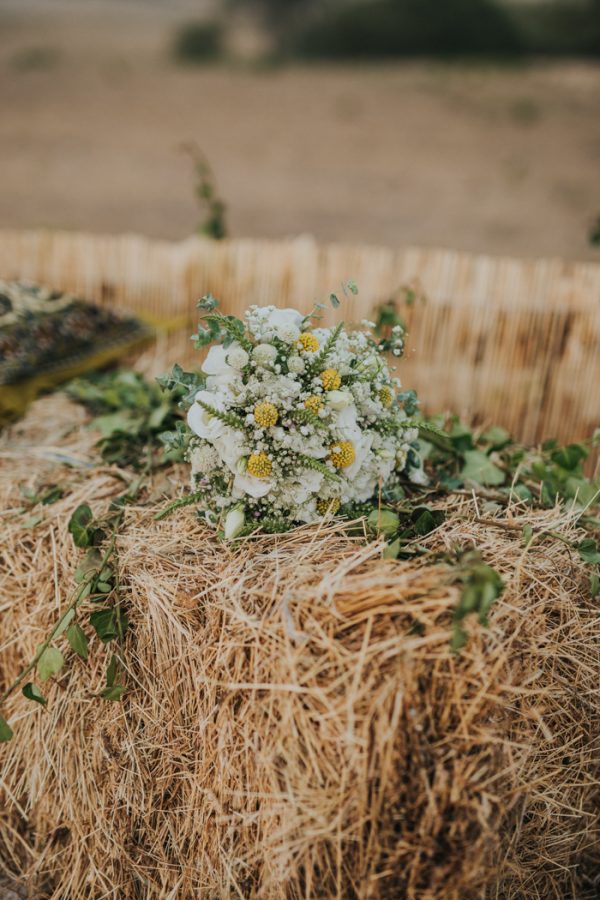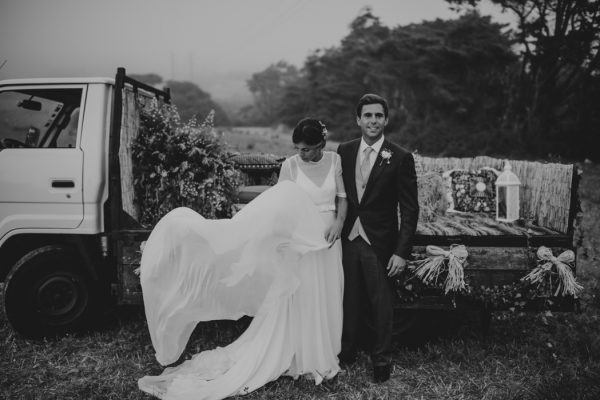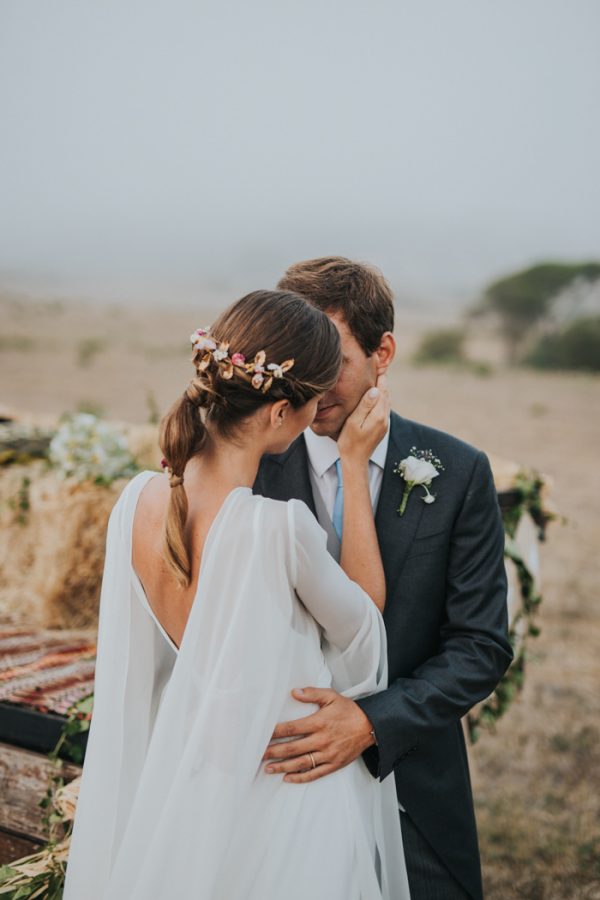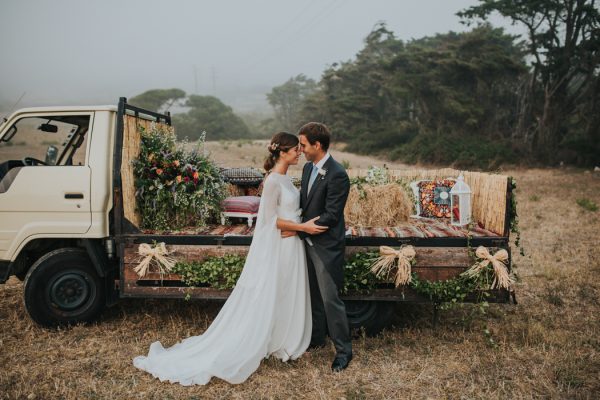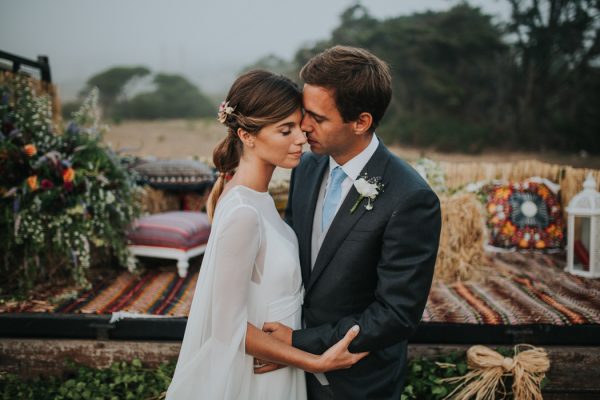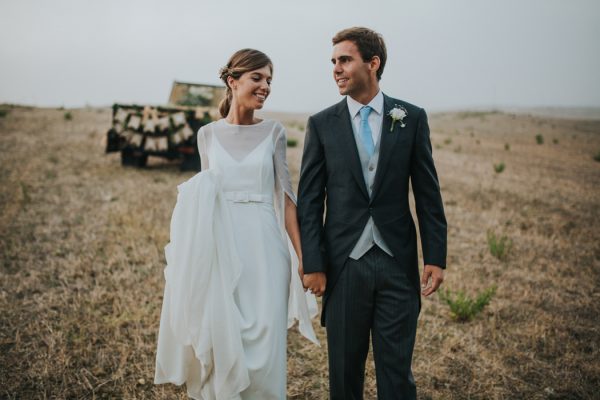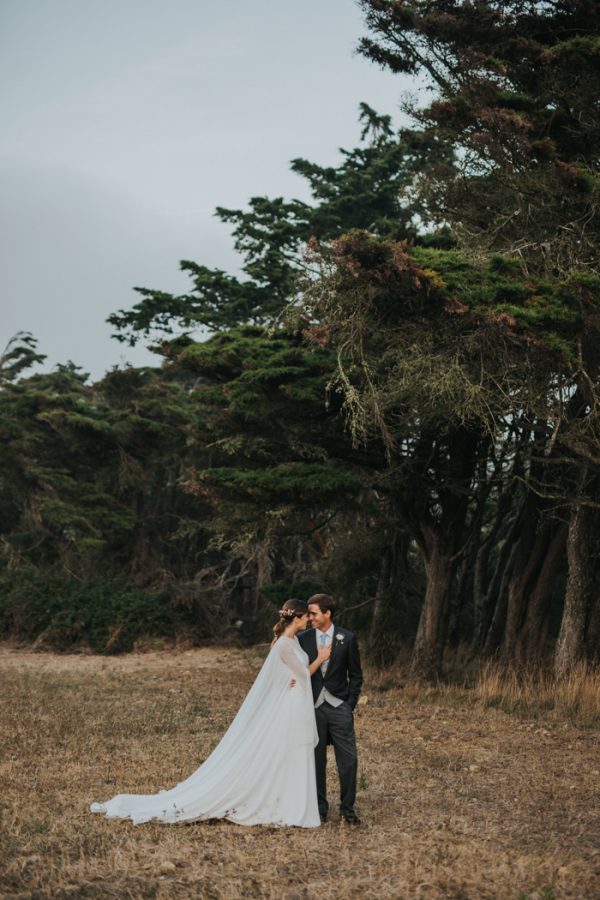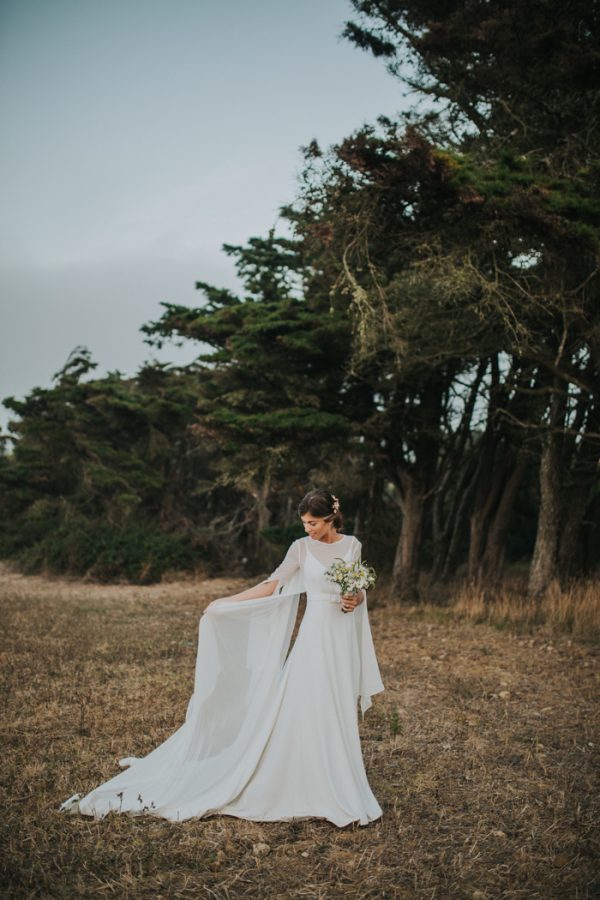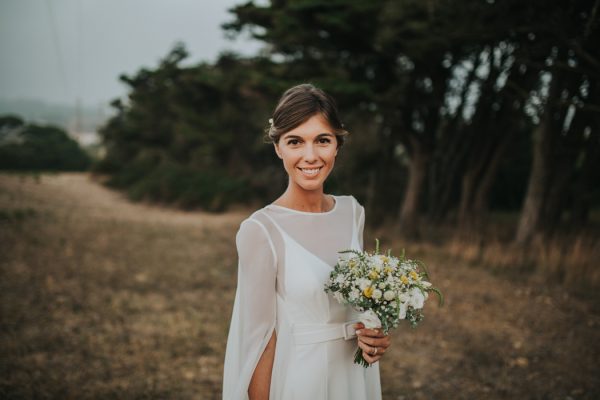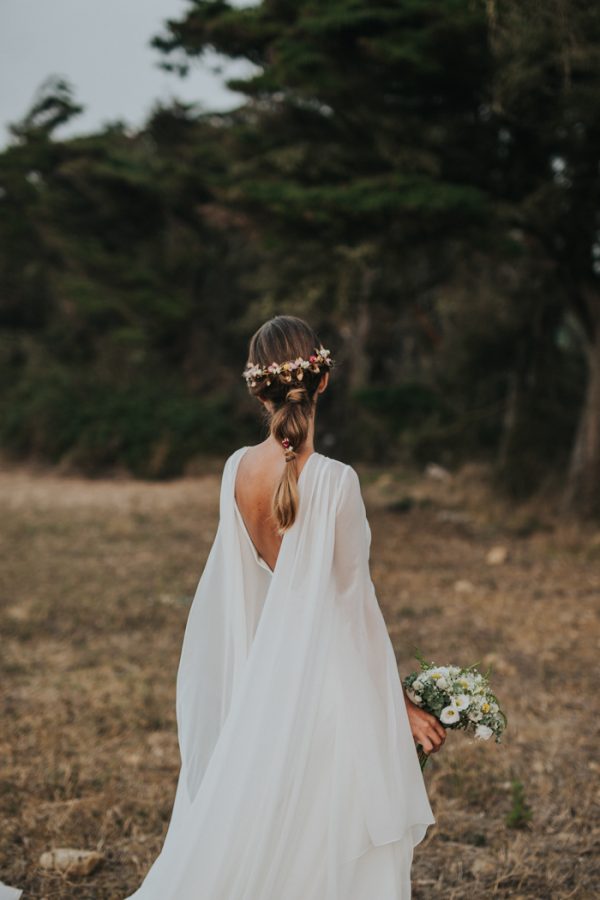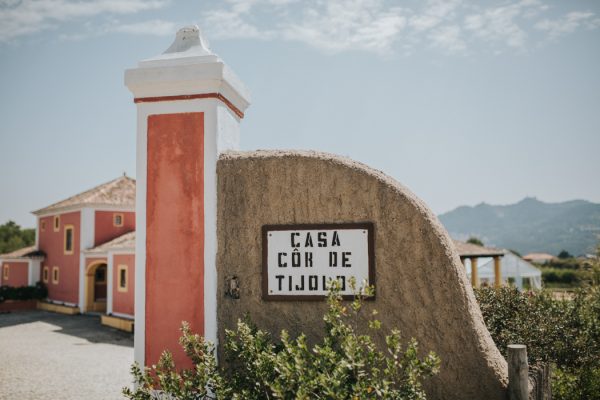 Don't worry too much, try to put love and happiness in every choice you make, we know it can be difficult, but enjoy every bit of it and the day will be memorable!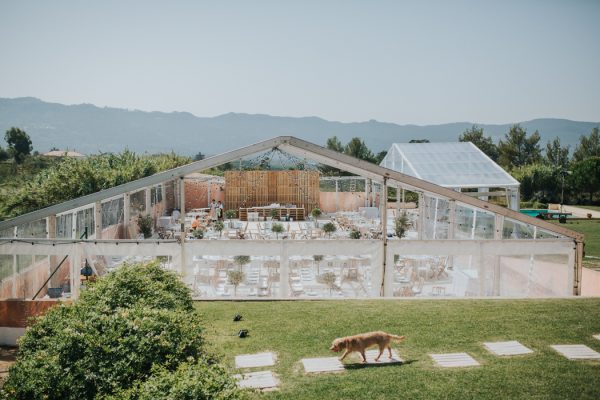 Teresa is a contemporary artist, so for our wedding it was obvious that she would do a work of art to represent our big moment. She made a big sculpture for the garden, made of old windows and doors, screwed to each other and forming a kind of a little house. Inside of this structure there was a light box that said in Portuguese "We are the destiny of this place." Apart from this big DIY project, Teresa did also small things like the invitations, our website and the watercolors for the table setting.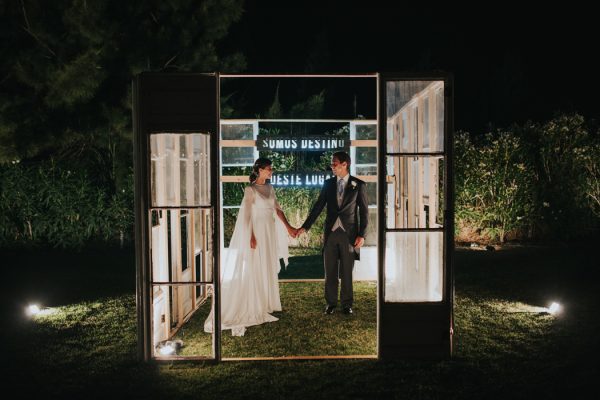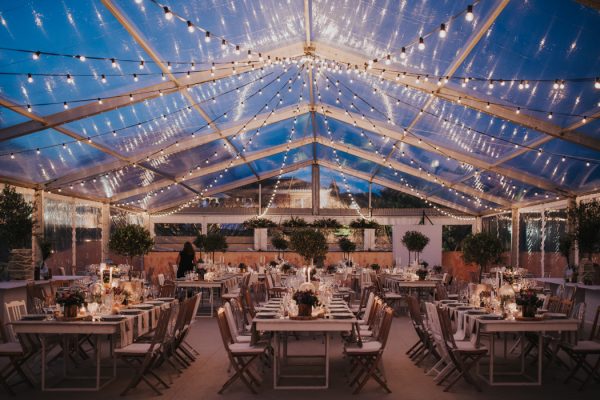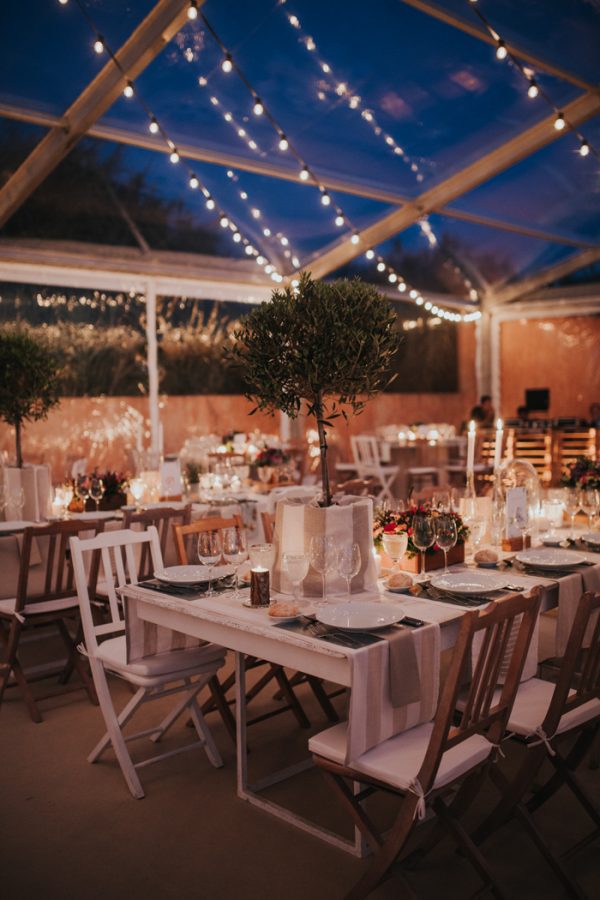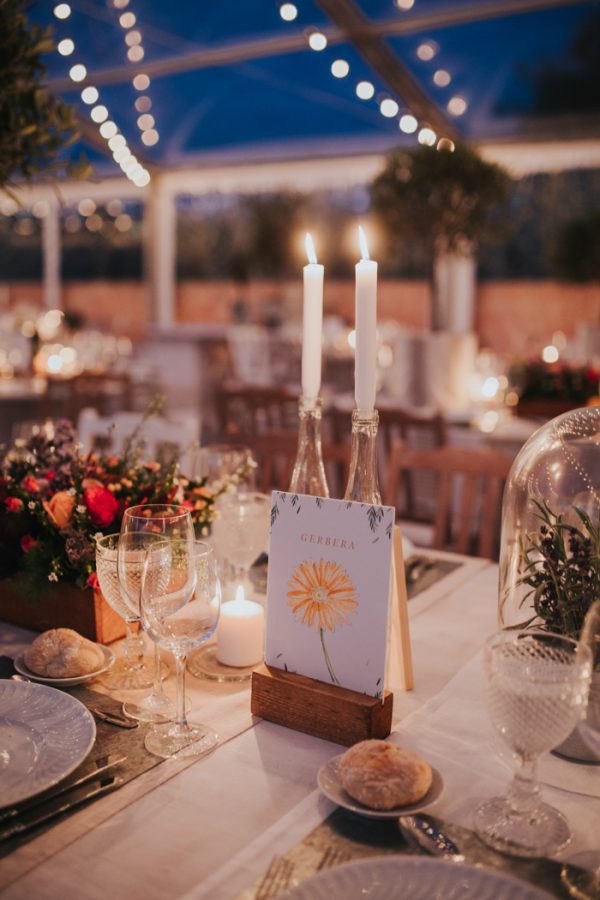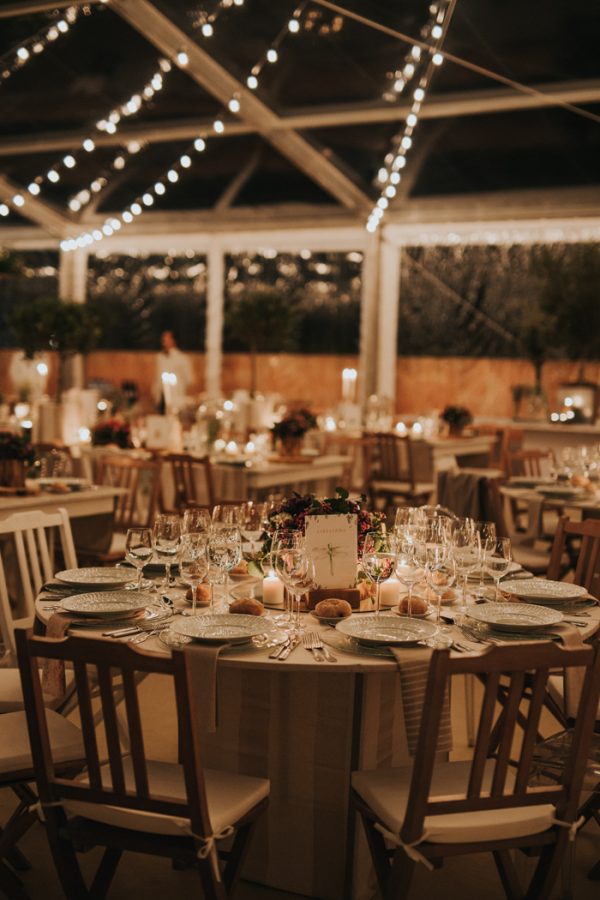 We wanted the atmosphere to feel light and intimate and for that we decided to stick with a neutral palette. Everything was about being rustic and simple so the most used colors were white and beige.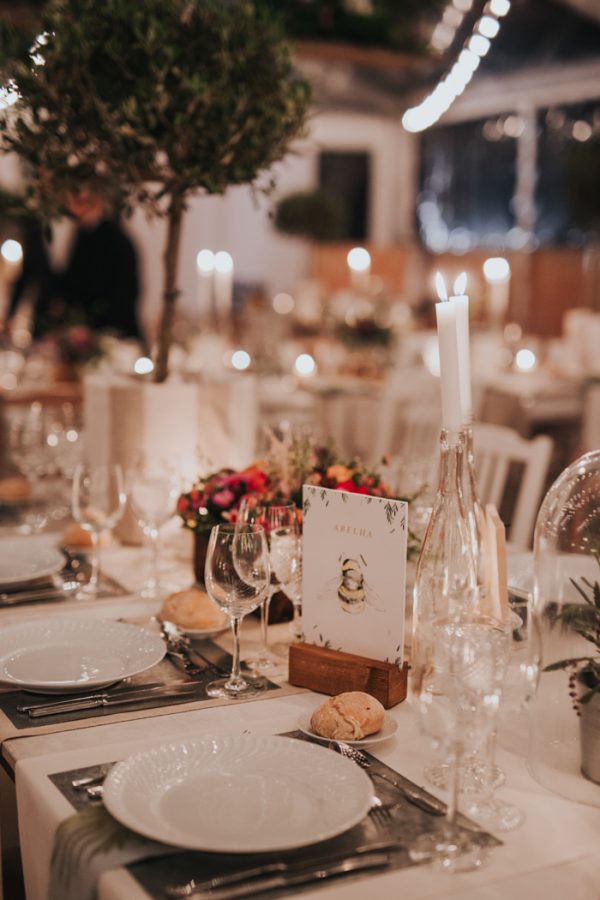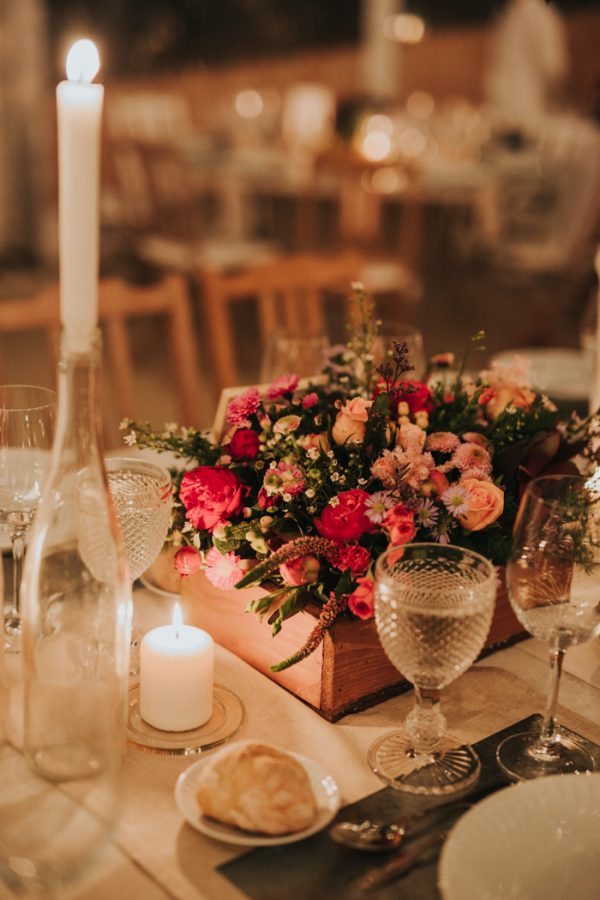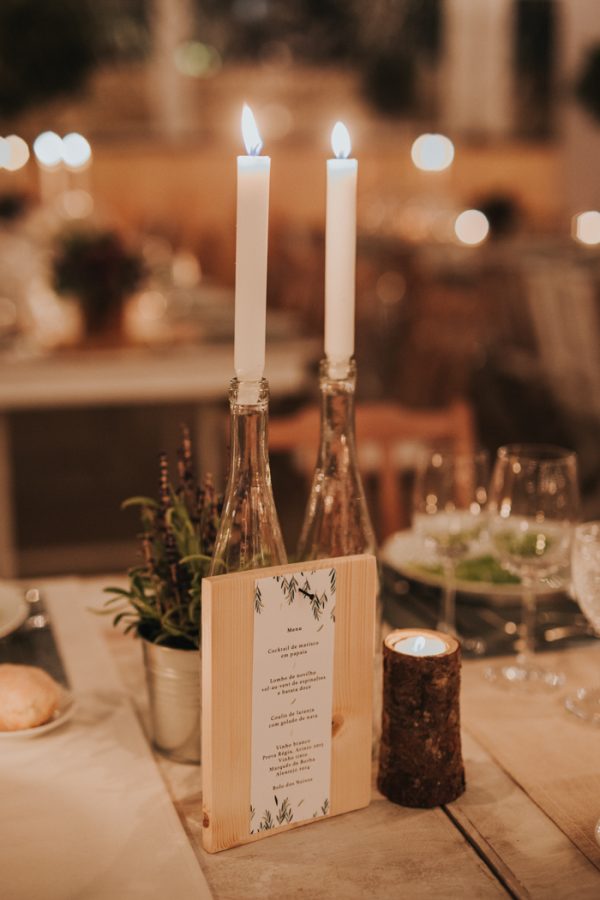 It is difficult to point out a specific moment amongst so many special ones, our wedding was super fun and everyone took part of something, there was so much animation during the dinner and we also had fireworks while cutting the wedding cake in the garden.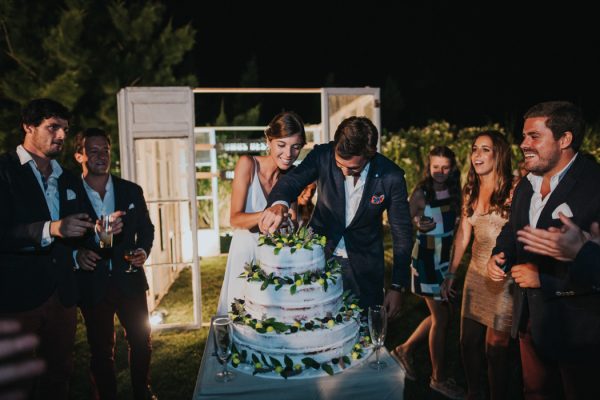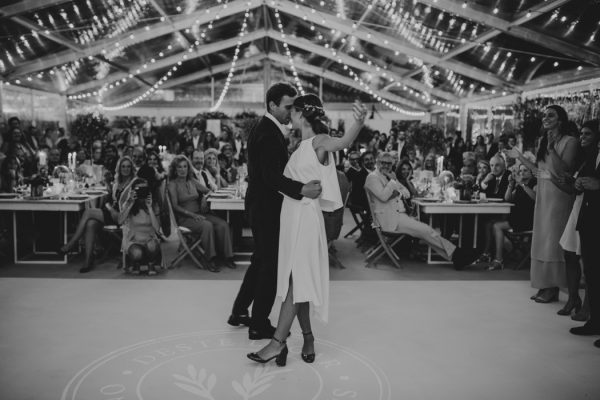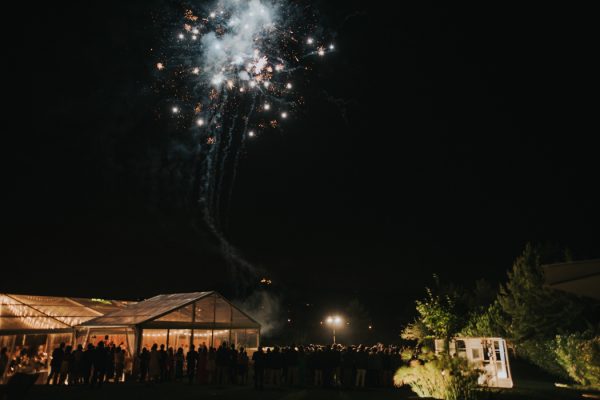 Congratulations to Teresa and Pico, and a special thanks to Hugo Coelho Fotografia for sharing their wedding with us. Want more Portugal wedding inspiration? Then you've got to see this rustic vineyard wedding at Quinta de Sant'ana!