Inspired by the magical atmosphere of A Midsummer Night's Dream, Jojo and Bobby's Malibu wedding at Southern California's Calamigos Ranch is simply divine to behold! That delicate champagne and cream color palette and all the rustic, whimsical decor elements lent a soft look to a joyous, personality filled day. These images from Joy Marie Studios will have you longing for more!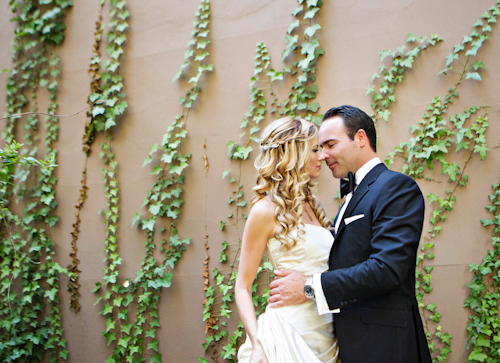 The Goals: The most important thing to us in our wedding was celebrating love the love between us, the love between us and our families, and the love between us and our friends. There is a vibe that cant be bottled or bought, that makes an event memorable, and thats what we wanted a good vibe.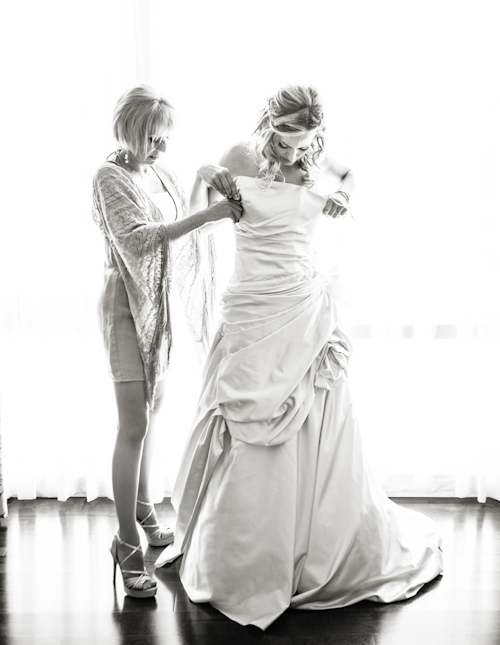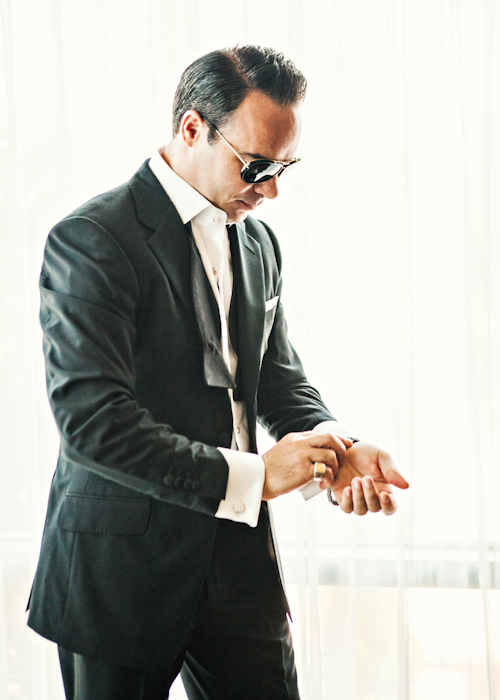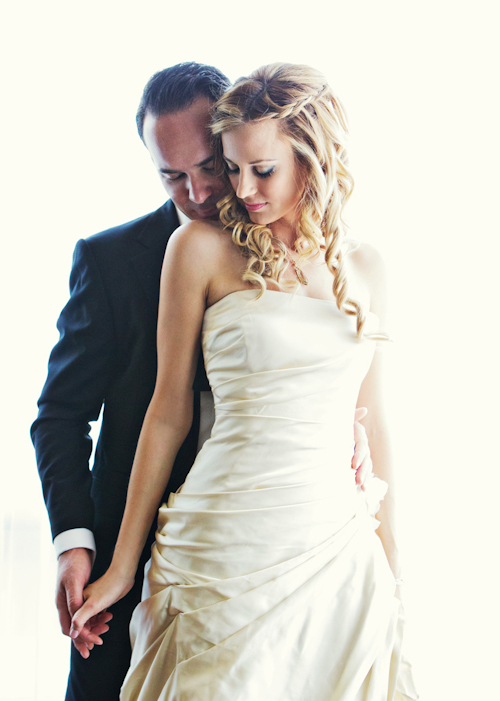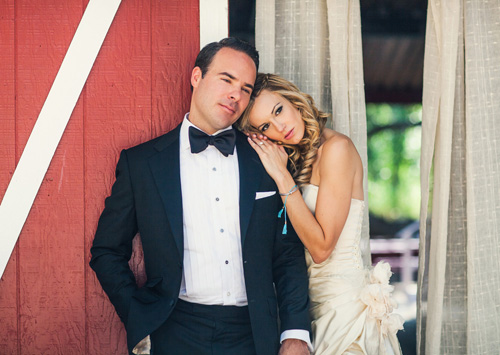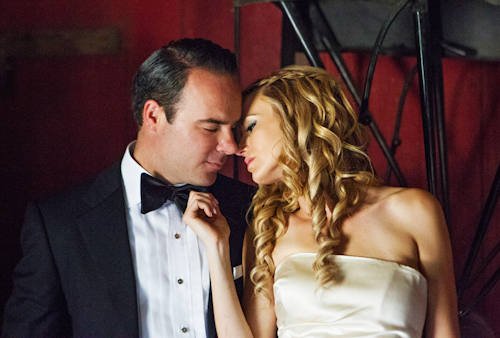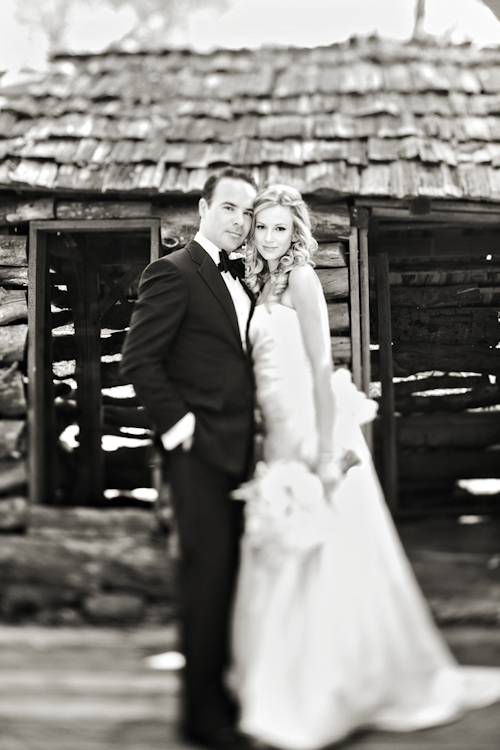 The Design: We wanted the wedding ceremony and reception to feel whimsical and enchanted, like A Midsummer Nights Dream.
At the ceremony, we had an old wheelbarrow overflowing with flowers, with a 100 year old bible that has been in my family for generations to convey a sense of unity between nature and tradition. We had our guests sign rocks instead of a guestbook, so that we could use the rocks in the garden of our first home together. We opted to have the bridesmaids and groomsmen be mixed so the women and men weren't on opposite sides. It felt more natural and less structured. Their dress colors were different shades of rose and beige, and all the bridesmaids wore dresses that they had picked out themselves, in lengths and colors that suited each of them. We threw in an old vintage wooden swing for my mother (and maid of honor) to sit in during the ceremony, which added a touch of whimsy, breaking up the traditional line up of bridesmaids and groomsmen.
The reception was inspired by the idea of Miss Havisham's house in Great Expectations, where an old world mansion is taken over by nature. I wanted flowers and vines weaving through antique couches and vintage glass. I wanted the light to be romantic, warm and candlelit. We spent a lot of time getting the lighting just right, and it definitely added an intrigue to the evening. Cocktail napkins were made with printed text message on them that we exchanged when we first started dating, which was a funny ice-breaker for our guests. To find their seating we had a blackboard with our guests' names arranged alphabetically, along with the table they were sitting at we wanted this process to be easy, so people could get situated, relax and enjoy their cocktails. Reception décor consisted of mercury glass, rose champagne, peonies and ranunculus, and vintage linens. The wedding cake was an off white four tiered cake emblazoned with frosted roses a touch of old world class and bohemian ideals.
Our save-the-dates set the tone for old world charm meeting the bohemian. They were sent in matte black envelopes sealed with our initials in red wax, hinting at the formality of the upcoming event, but taking out the frills of the typical wedding fare. Inside, the save-the-date had a black and white photo of bride and groom that echoed a photo of Mick and Bianca Jagger taken in the back of a Rolls Royce after they got married. Our invitations were letterpress on heavy paper in the beige/rose color theme. I think I spent 4 hours getting the color just the right blend of rose/peach for the letterpress! My favorite part was the phrase underneath our announcement of marriage that said Under the shade of the summer trees. I felt it captured the light hearted and free spirit of our wedding, and you could almost feel the wind in your hair and the sun filtering through the leaves. The invites were sent with direction cards, a map, and other inserts, all tied together with a bow inside a kraft envelope to again bring back the rough element of nature.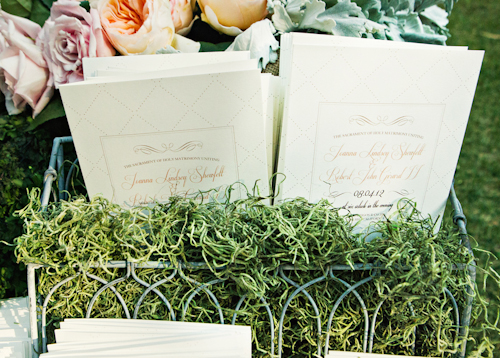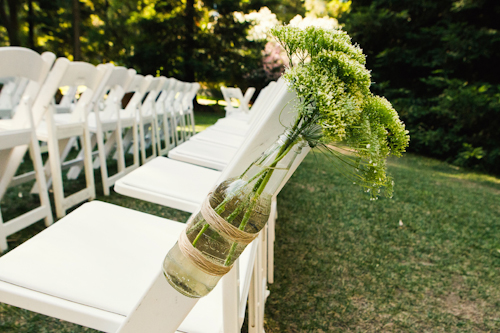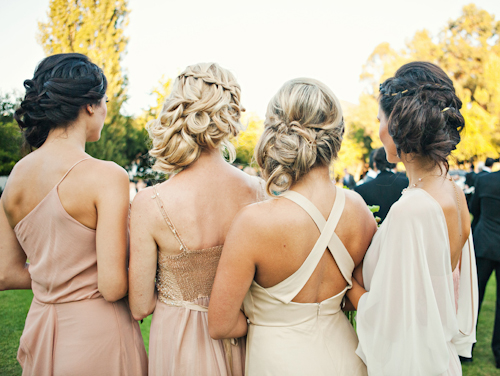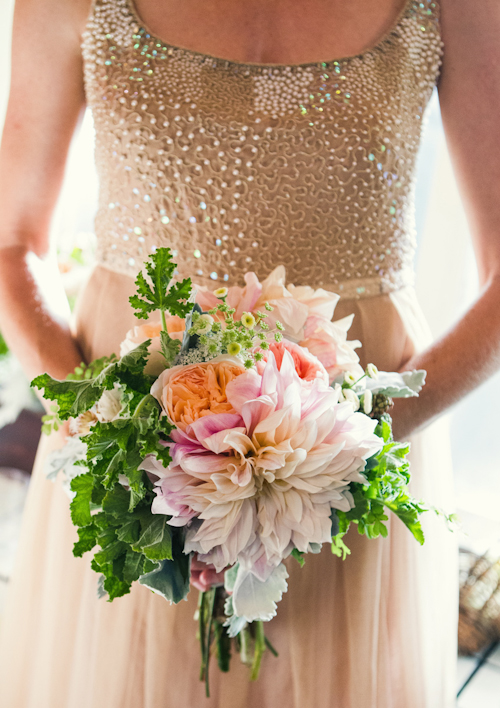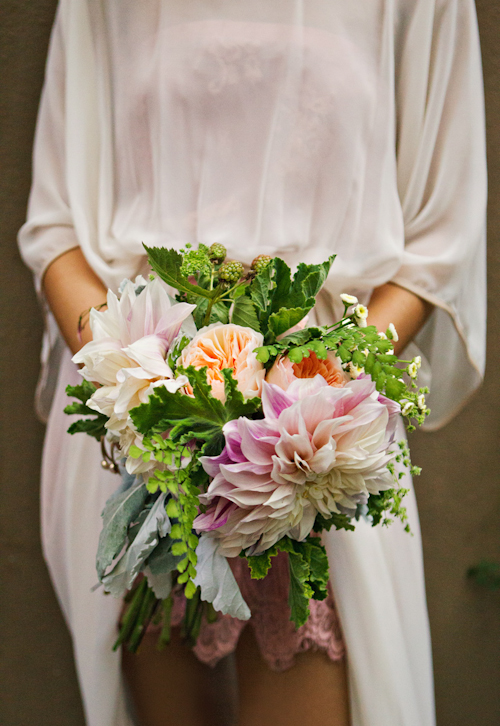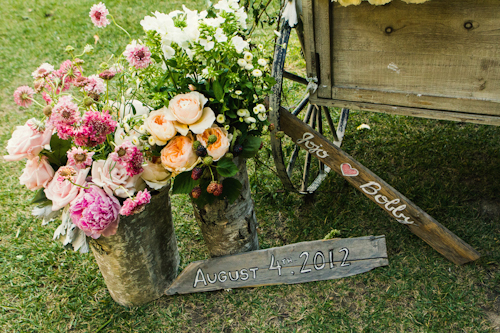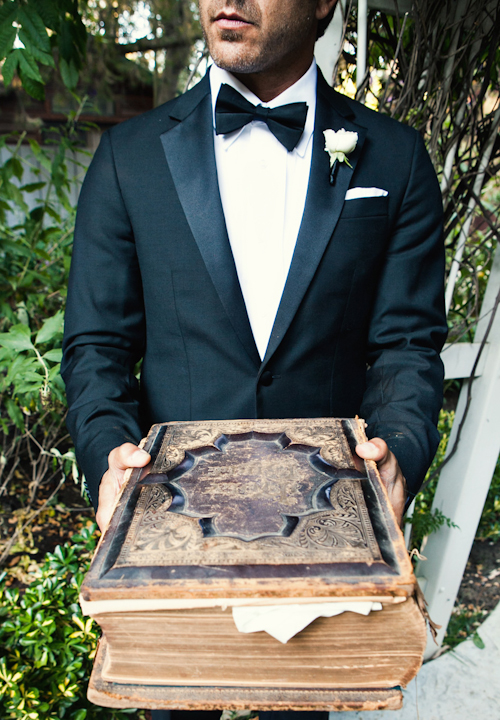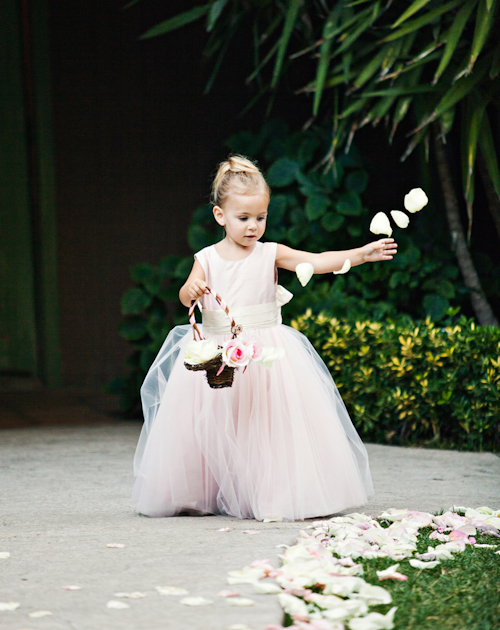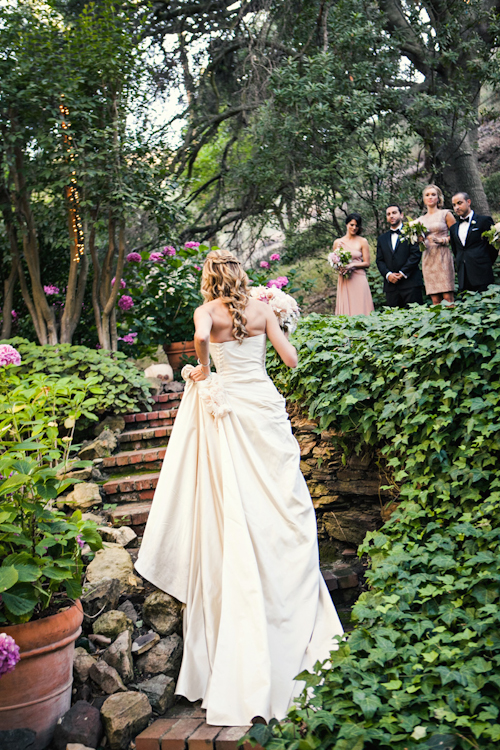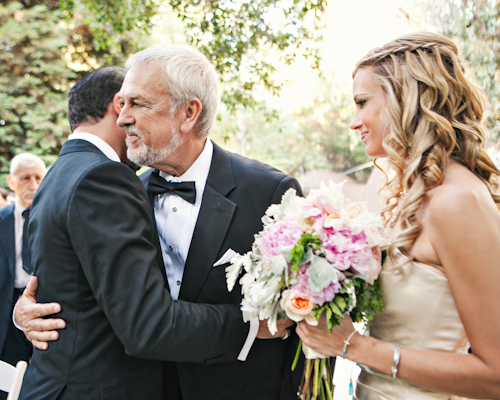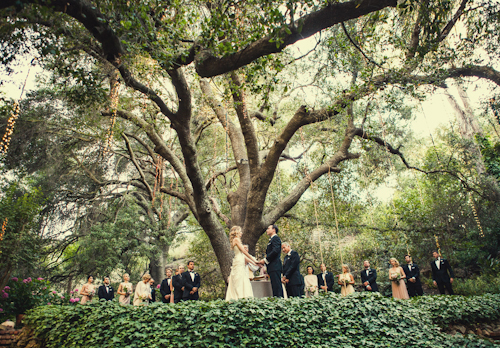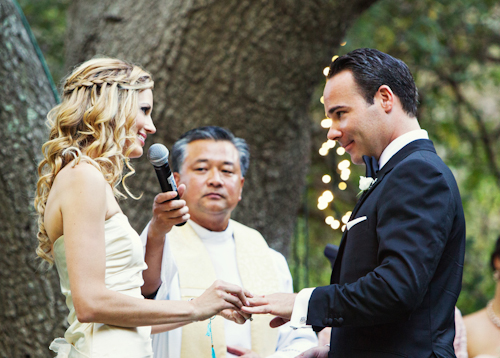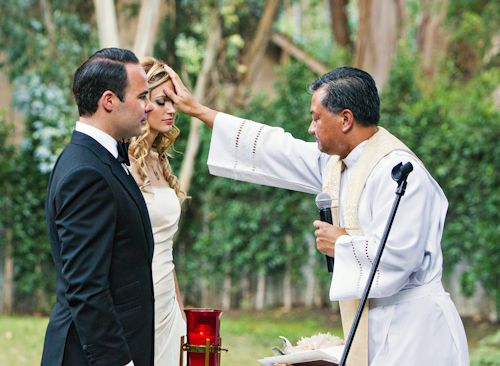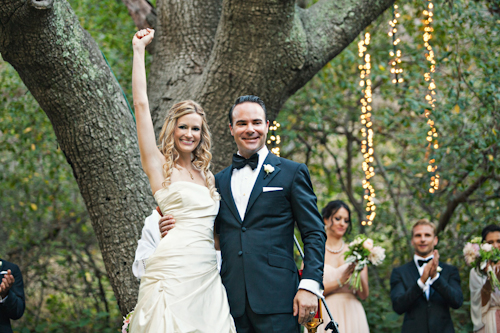 The Look: My wedding dress was from Atelier Aimee – an off-white Ecroux color in a thick Italian silk with a corset that tied along the side. I wanted to feel like Titania, the fairy queen from A Midsummer Night's Dream or Ophelia from Hamlet. I wore a beautiful vintage necklace that was a gold chain with a splash of red ruby and a lucid green crystal stone. Bobby had a custom tuxedo made from a british tailor at the Cosmopolitan hotel called Stitched. It had our names and wedding date on the inside lapel. His wedding band and cuff links were all matching black diamonds.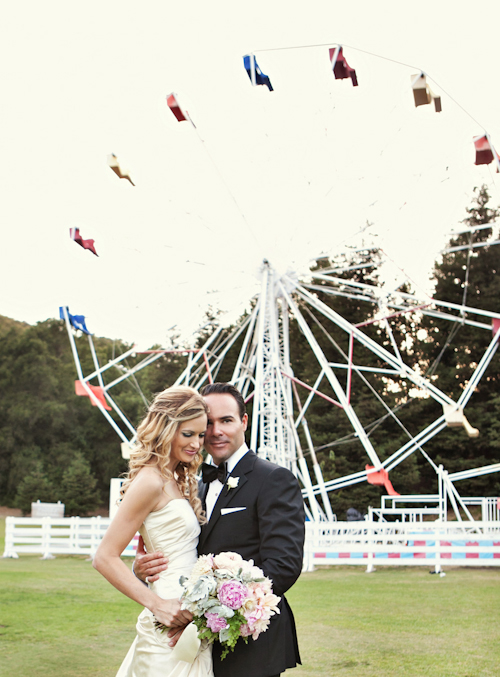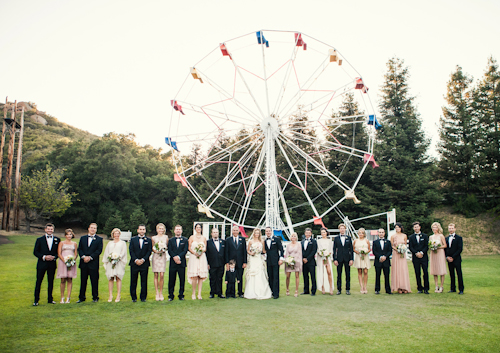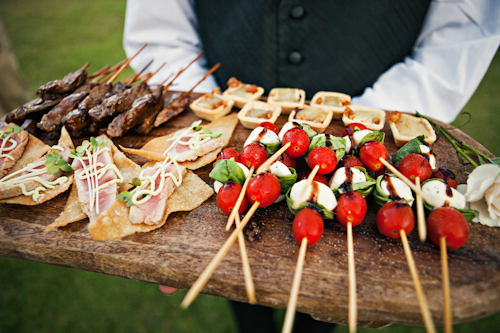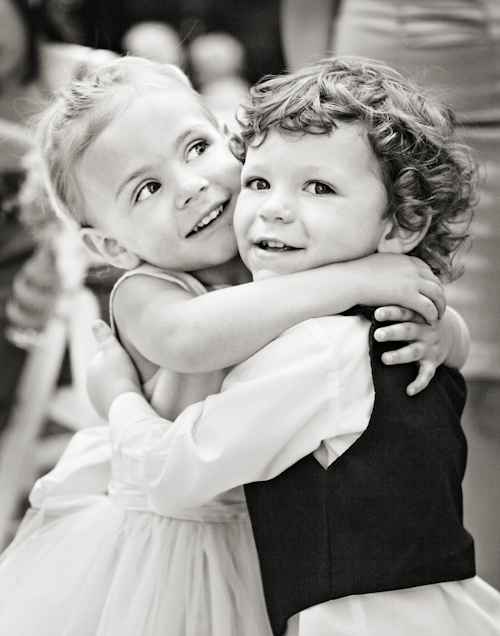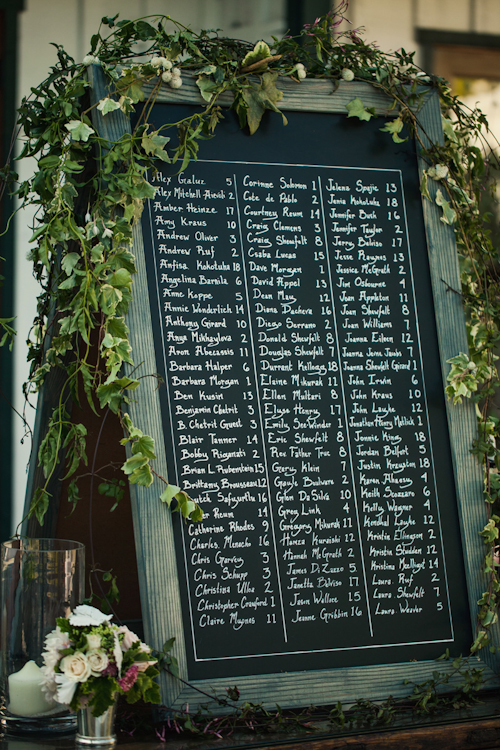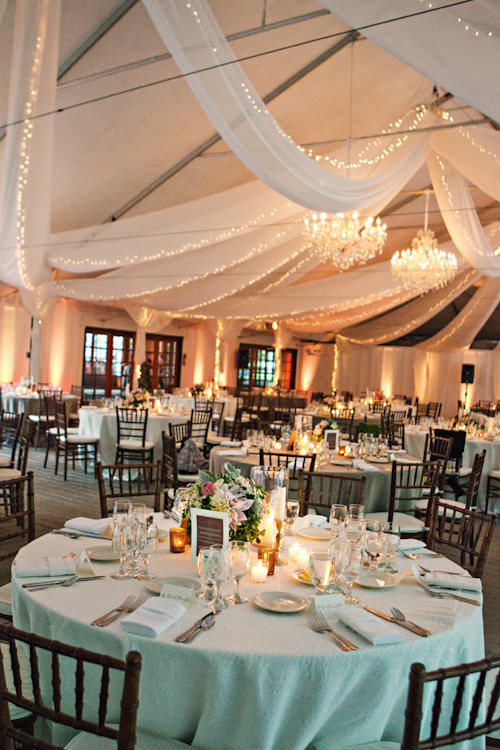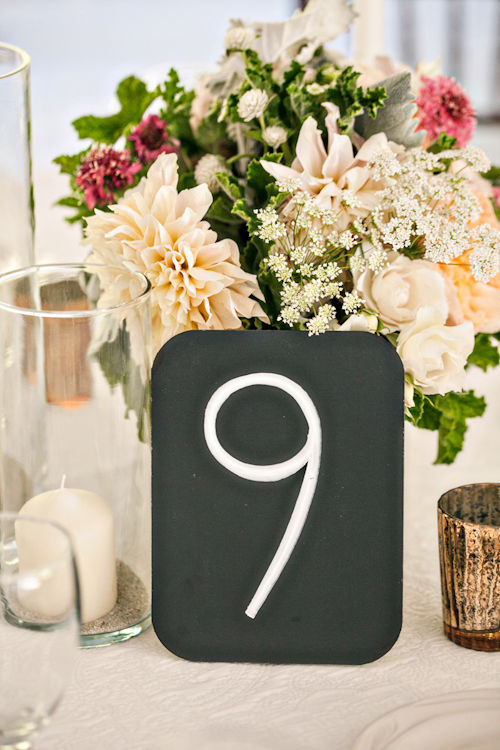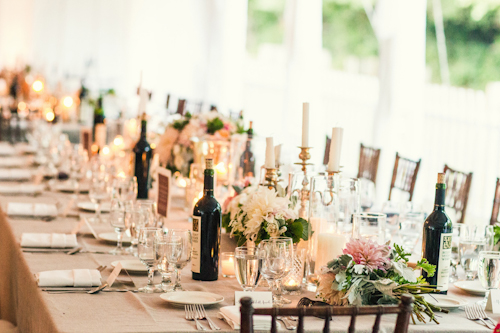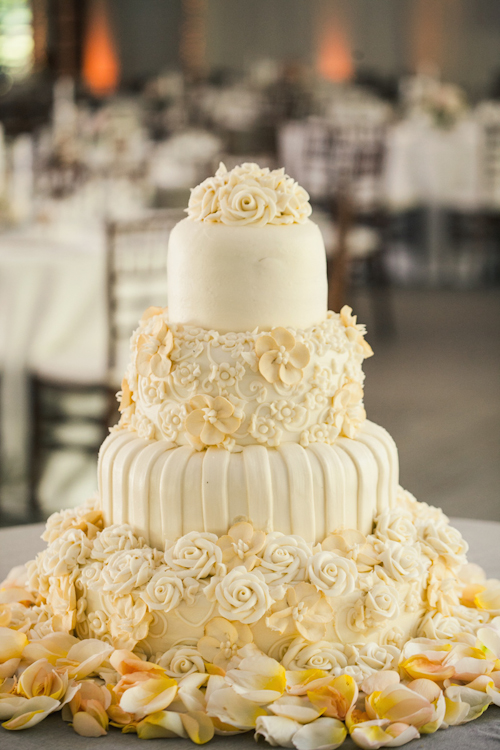 The Moments: It was important for me to feel present during the wedding ceremony, as there are so many things that can take you away from feeling everything that is going on inside and outside of you. My favorite moment in the ceremony was when I looked up, and there was this beautiful light filtering through the trees, and everything felt enchanted. It was then I felt the moment in its fullness and I was sharing it with my most favorite person in the whole world. My favorite moment at the reception was when my father-in-law gave his best man speech (we both picked our parents for maid of honor and best man). Bobby's dad has so much character, and at one point in his speech he said, "My son takes after me in many ways, but his generosity and his heart comes from his mother." Even though they were divorced, and both remarried, he still remembered to compliment her for being an amazing mother and she lit up. Everyone in the room simultaneously felt how amazing a man he was for remembering her.
There were so many romantic moments my husband and I shared, but I guess the one that stands out most, is our first dance. We had practiced each weekend the month prior to get the dance just right, and it felt so effortless when we finally did it. It was funny, because we they were announcing all of the bridesmaids and groomsmen, and I turned to him, and said, "Are you ready for our dance?" And a look of fear crossed his face, and he said, "We are doing the dance now??" The best part was when we did our Dirty Dancing lift, where he lifted me above him, and people were just dying that we did that. I felt like it set the tone for the evening.
Our biggest wedding planning success was that there were no hiccups, or disasters, or anything that could distract from the day. I think that is why you plan, so that you can enjoy your day without having to worry about anything. I have a rule with any event that I plan for I will obsess and do my absolute best to plan everything, but on the day of I let go because you cant change anything the day of anyway, and whatever happens that day is meant to happen.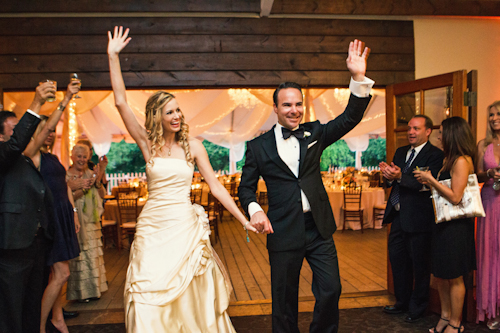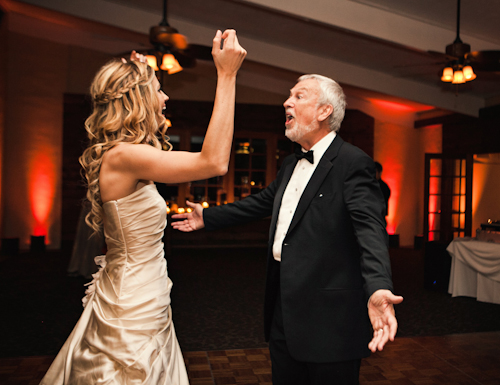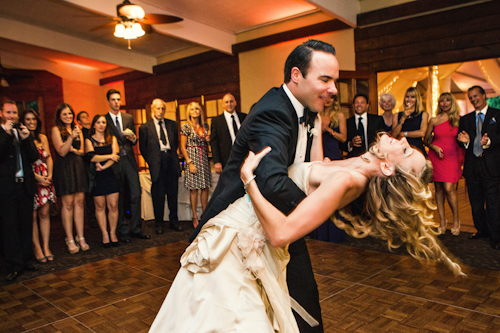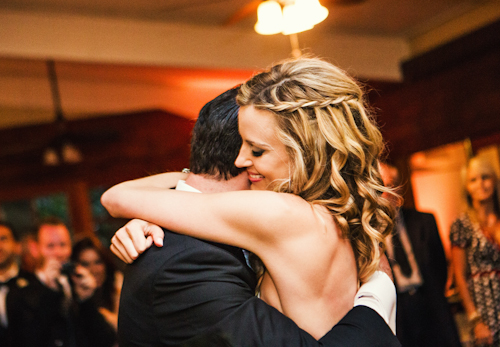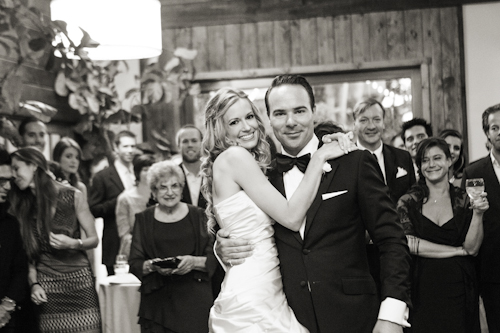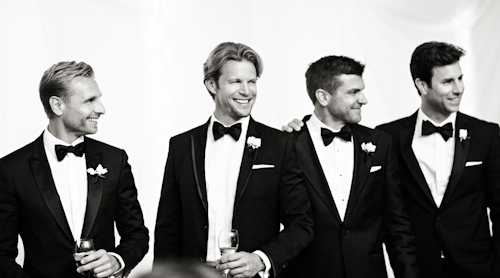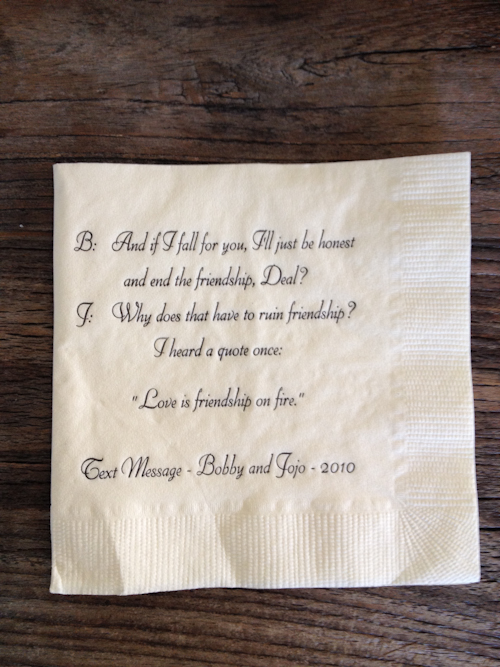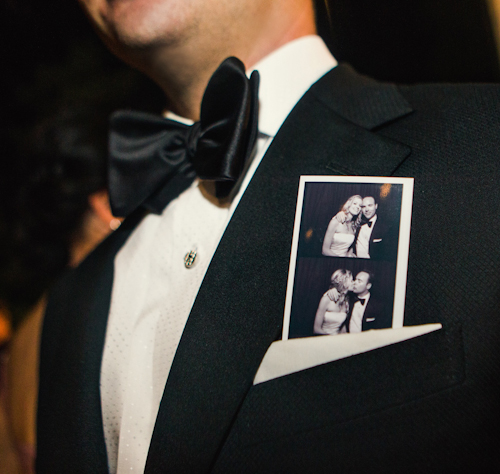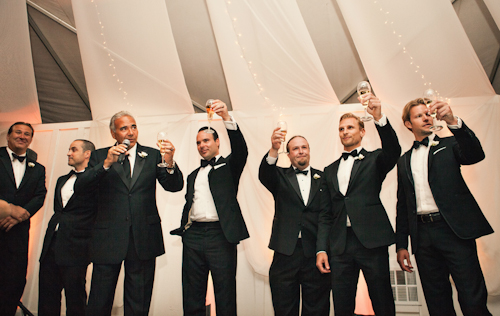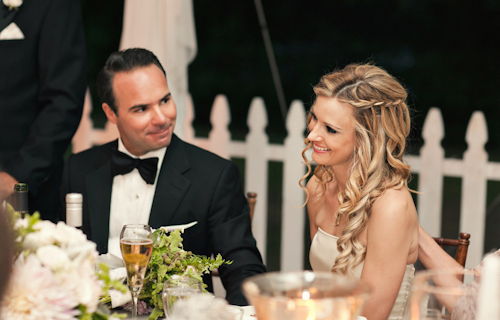 <
The Pros: The see the full list of amazing wedding professionals who brought Jojo and Bobby's wedding to life, jump over to their page in our Real Wedding Library!
Thank you for sharing your wedding with us all Jojo and Bobby! What a stunning celebration!