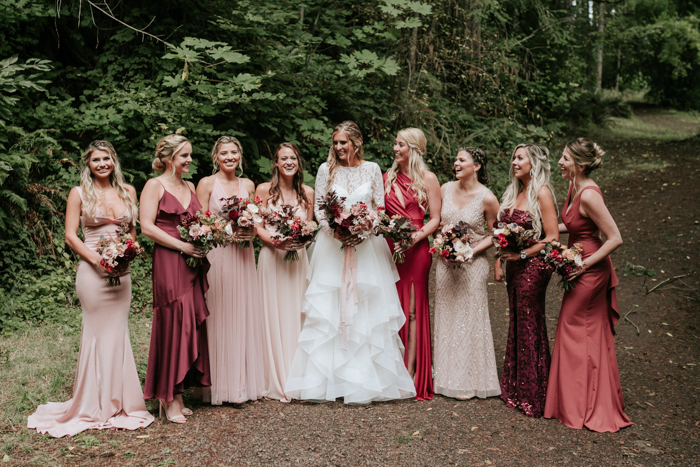 When Shannon and Ian were planning their fairytale forest wedding, they took to Google to search for inspiration and fell madly in love with Horning's Hideout! Shannon has a natural love for the environment, so it was important that the natural beauty of the venue shine through with minimal decor. Selva Floral Design did a magical job creating arrangements for the ceremony arch and reception area that complimented the enchanting forest vibes. If you love all things whimsical, we think you're going to swoon over these photos by The Soft Season!
The Couple:
Shannon & Ian
The Wedding:
Horning's Hideout, North Plains, Oregon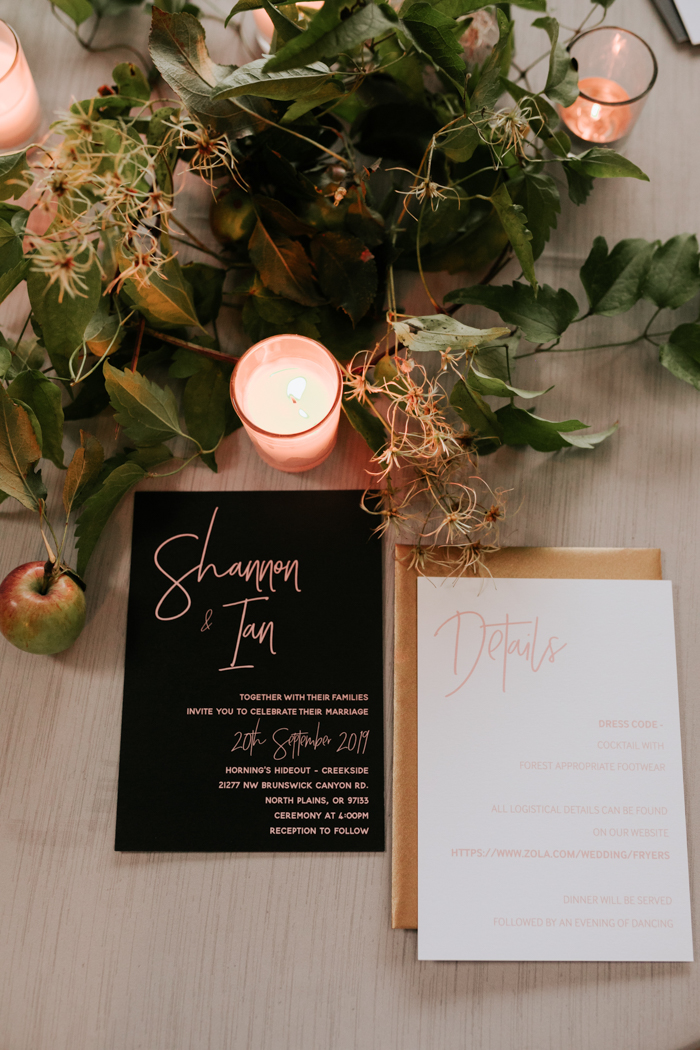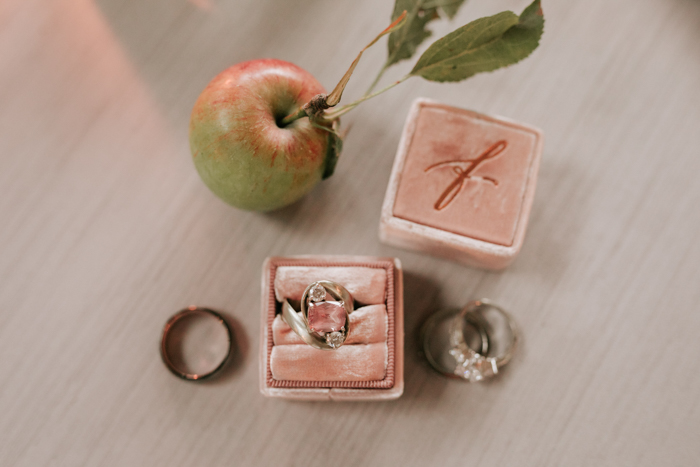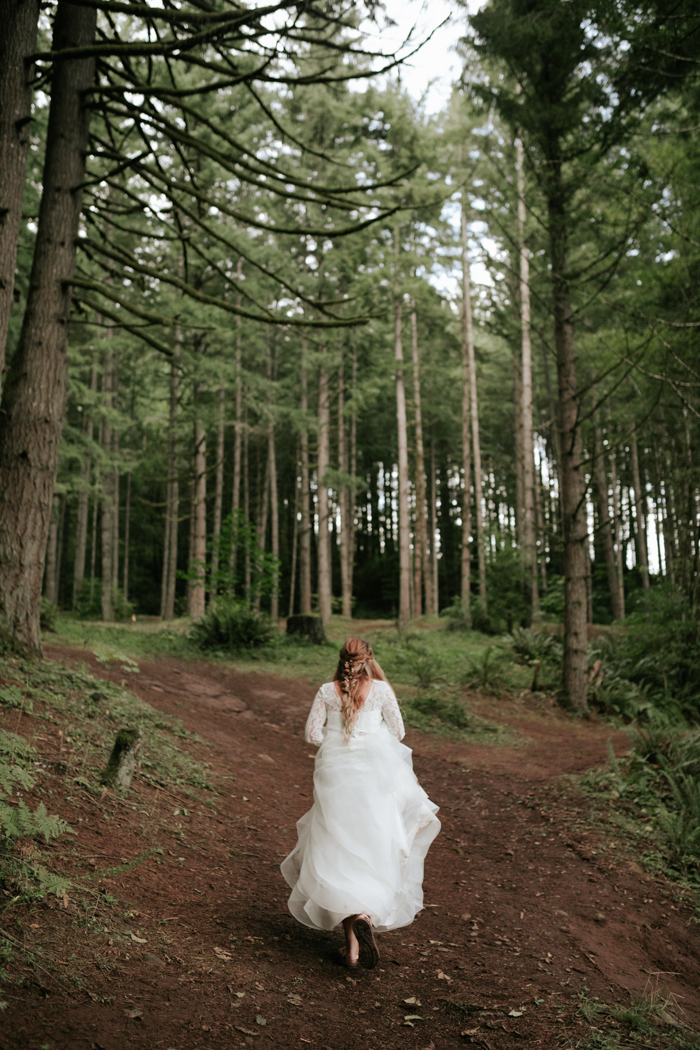 Wedding planning advice from the bride: Pick your memorable moments, everything else will fade over time so only focus on the things you want yourself and your guests to remember and highlight them in a way which resonates with you to make them uniquely yours and so looking back those moments will always bring joy. Additionally, have a vision and stick with it, by having a vision from the beginning it helped cut down on the stress. Lastly, love your wedding photographer and their style. Highly recommend using social media to your advantage and looking at different photography styles to narrow down what you would like.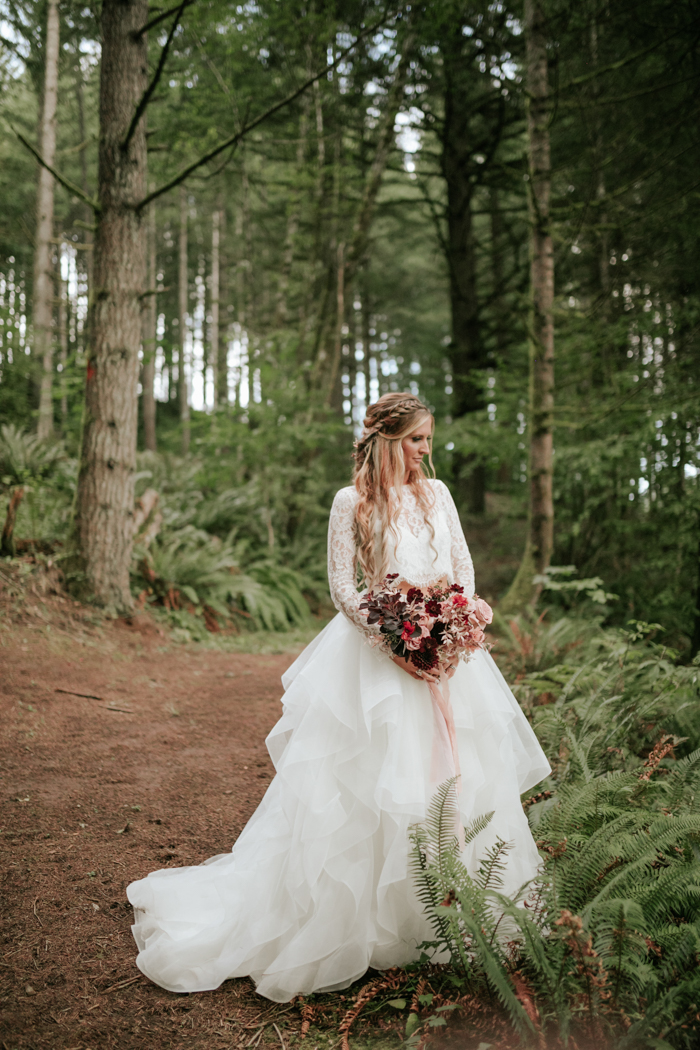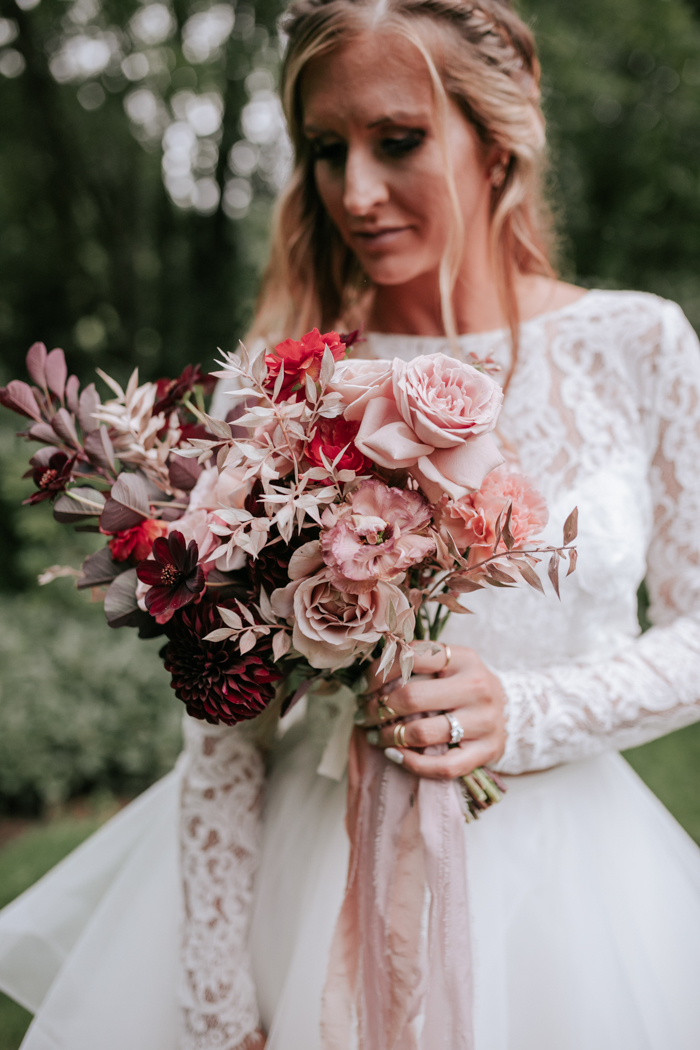 I was inspired by Disney fairytale princesses. I am obsessed with my wedding dress, it was magical and made me feel gorgeous every time I put it on. My bridesmaids all chose their own dresses in shades of fire and our groomsmen were in bespoke navy suits.

SHOP THIS LOOK: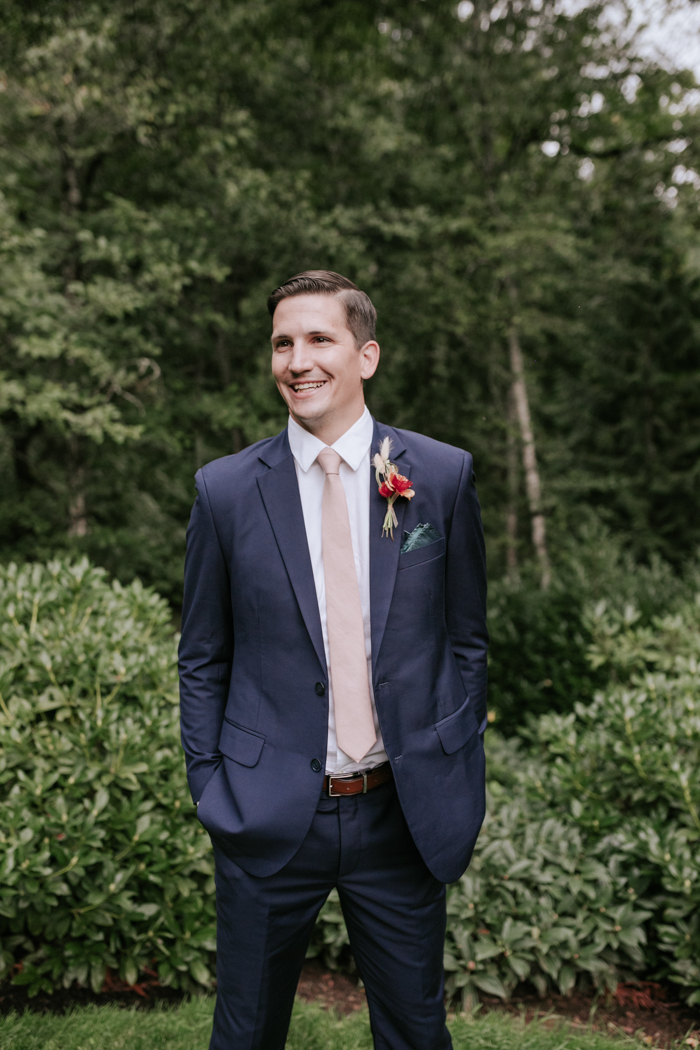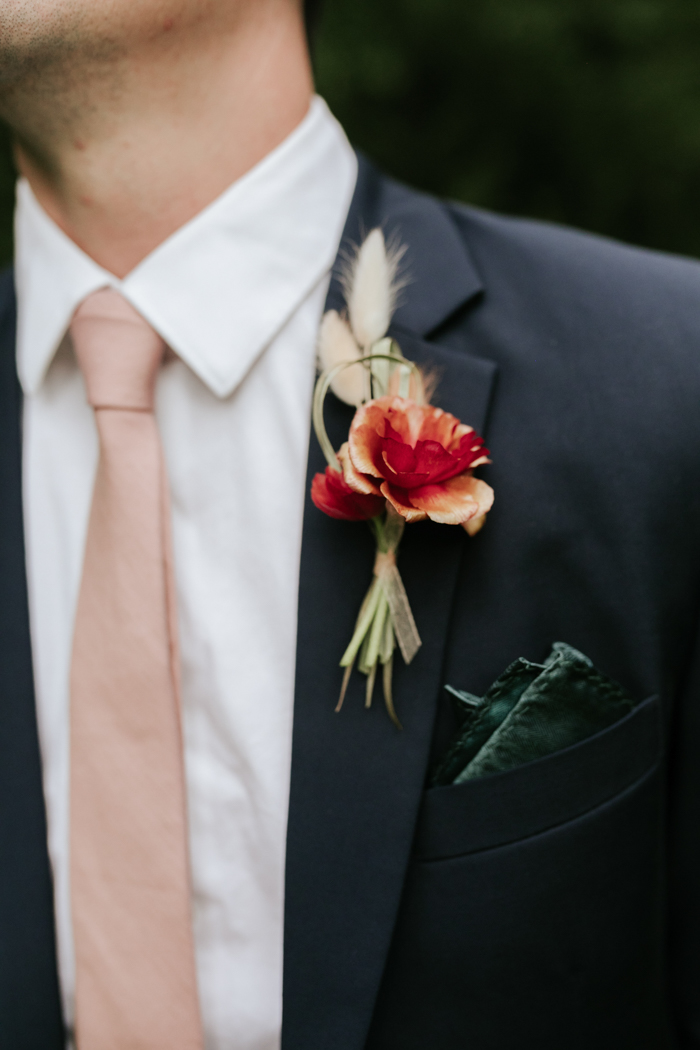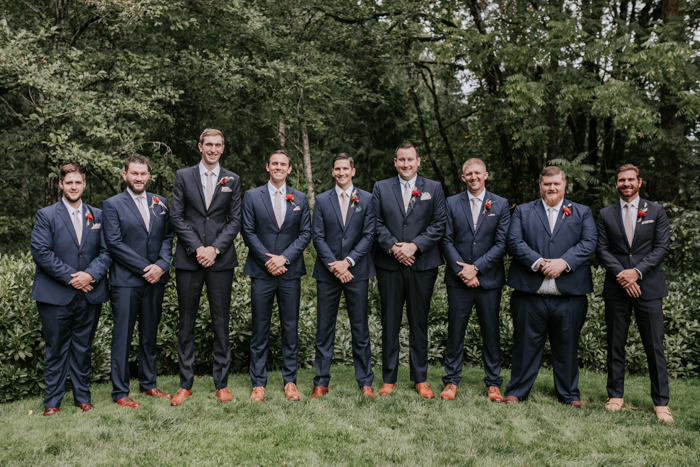 I wanted a fairytale forest wedding so I googled forest weddings, found the most gorgeous inspiration, geolocated it, found the blog it was on where it was tagged, reached out to the property owner at Horning's Hideout, and the rest is history.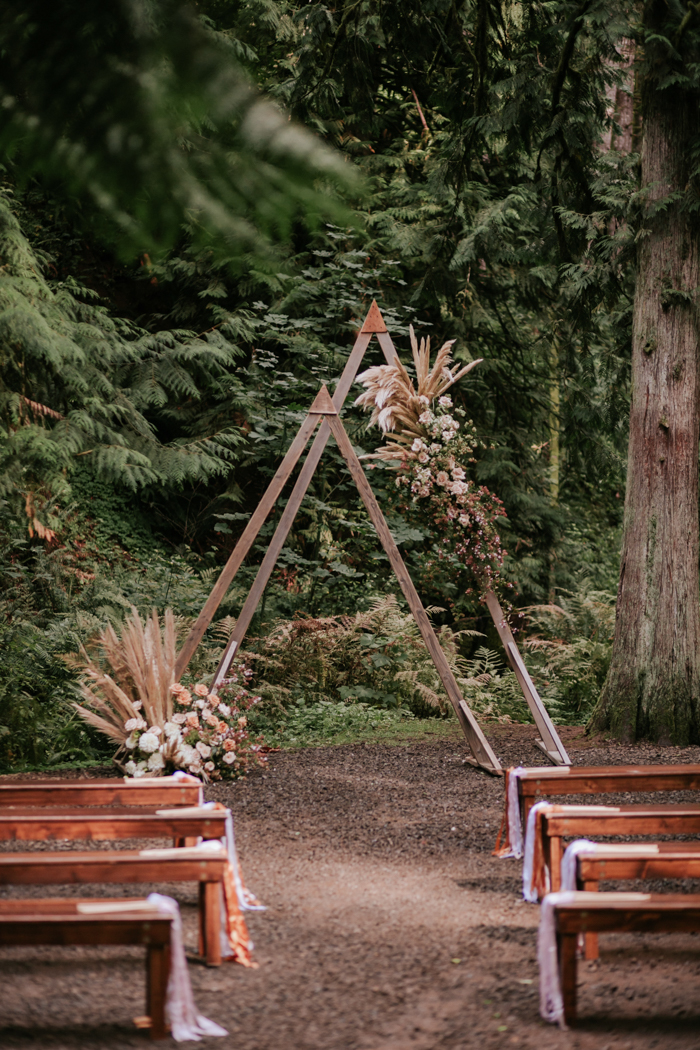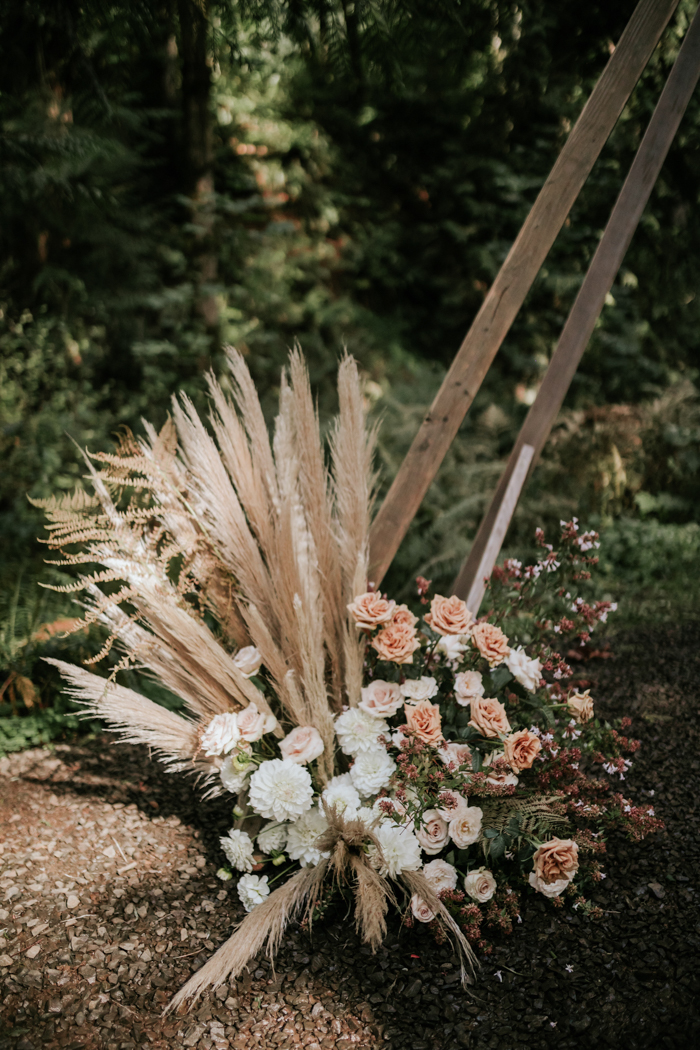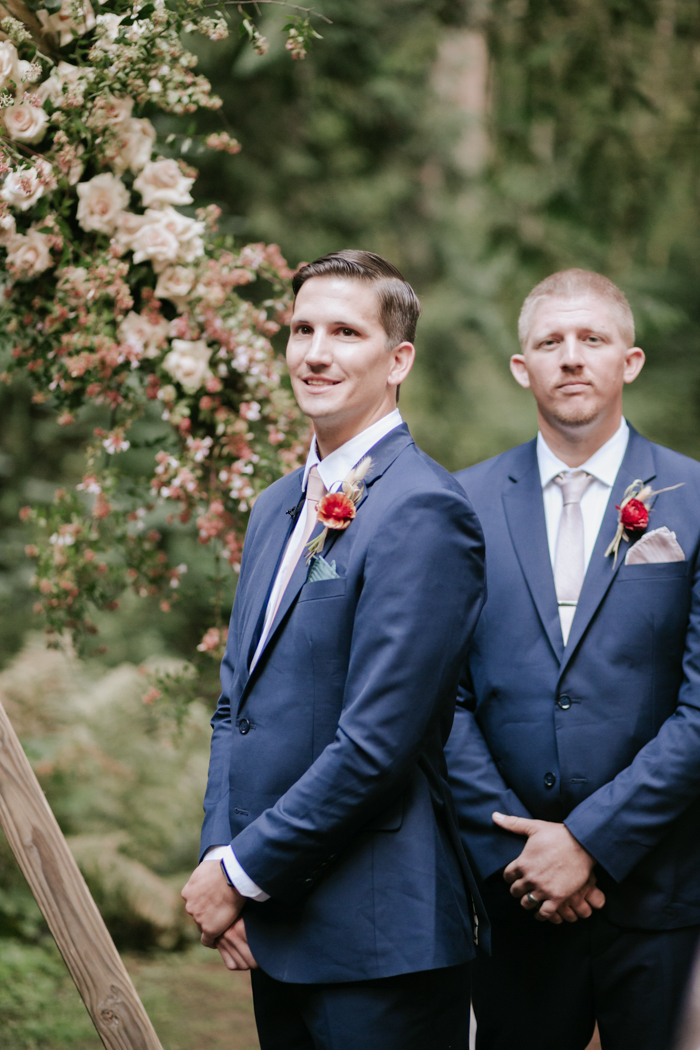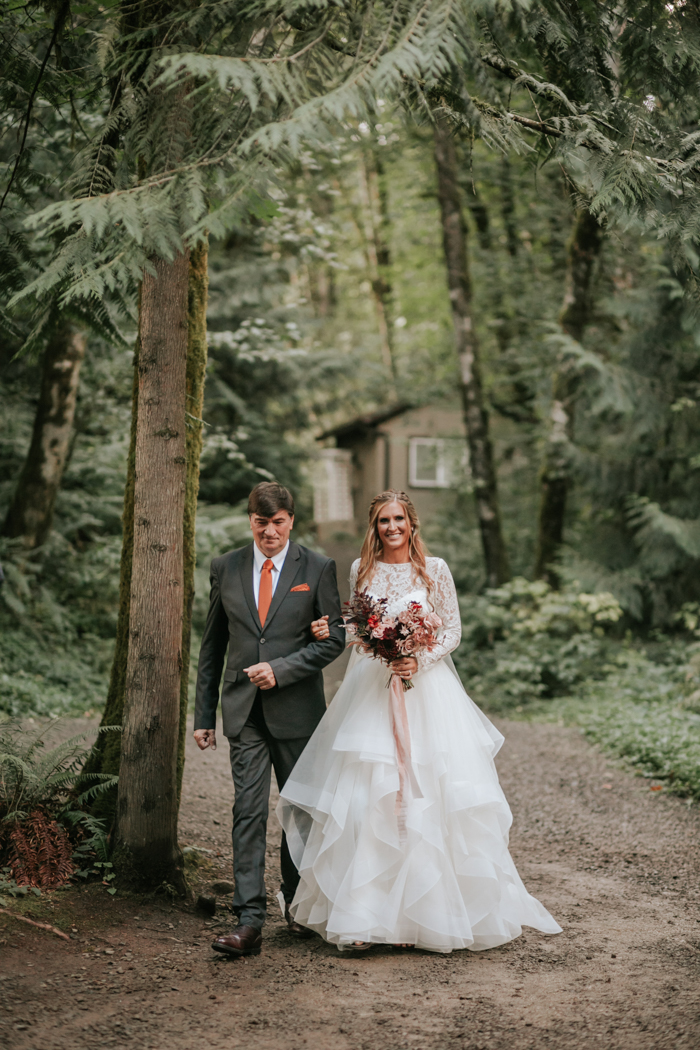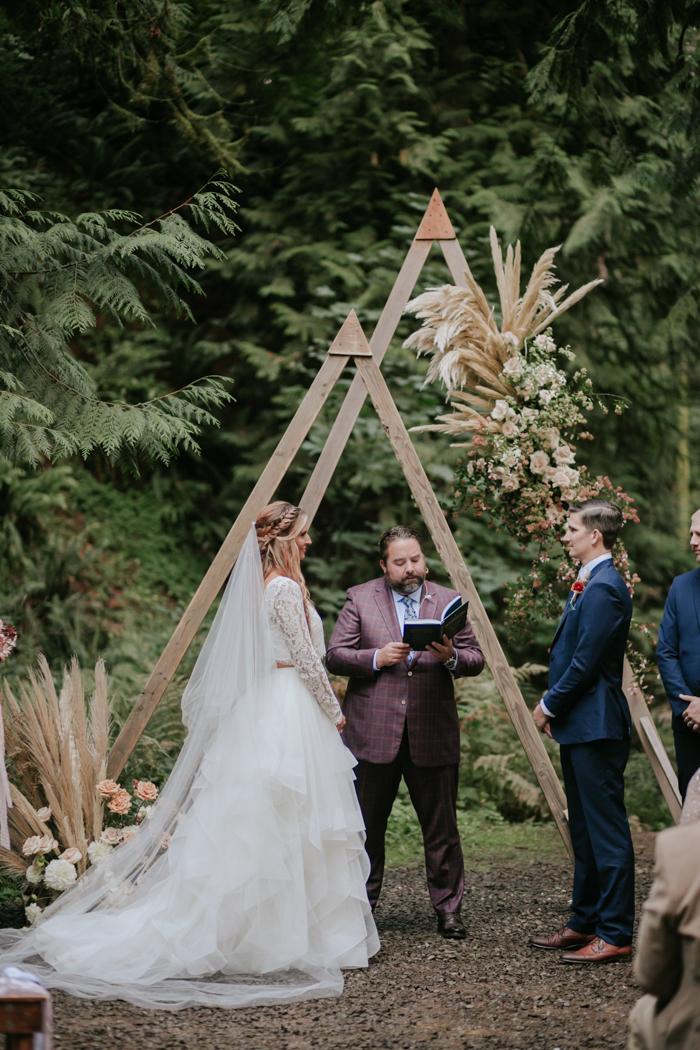 We had so many fun personal touches, because there are a lot of traditional wedding elements which I felt didn't resonate with us so we put our own spin on them. We had our own version of vows.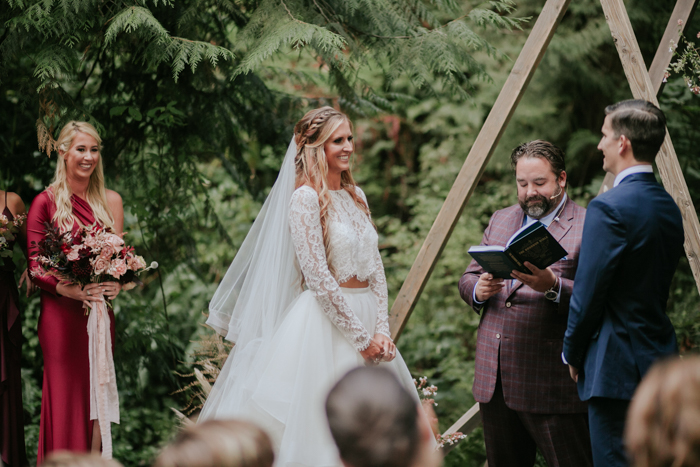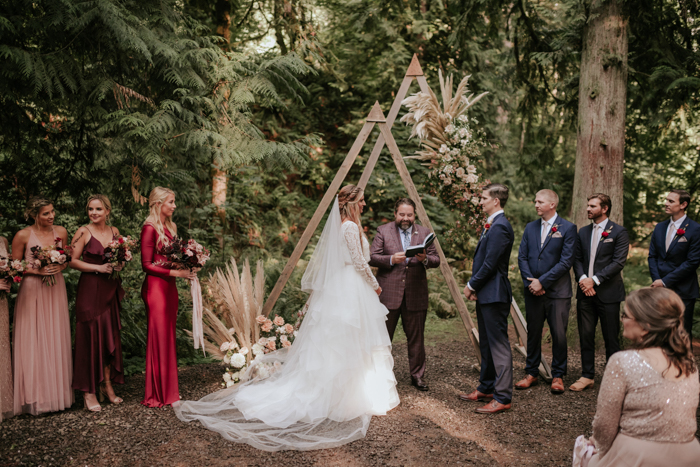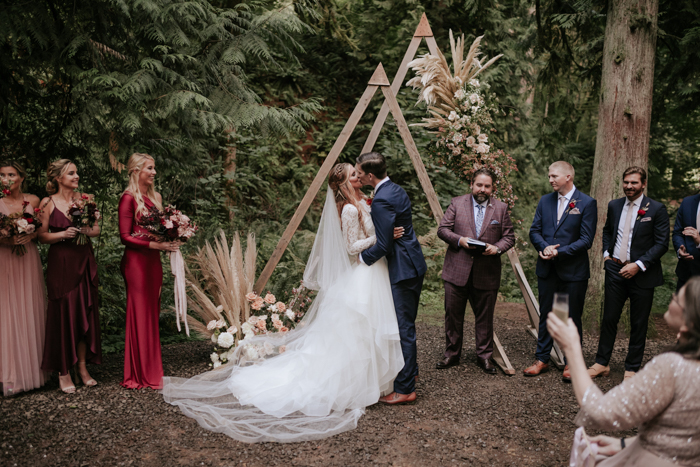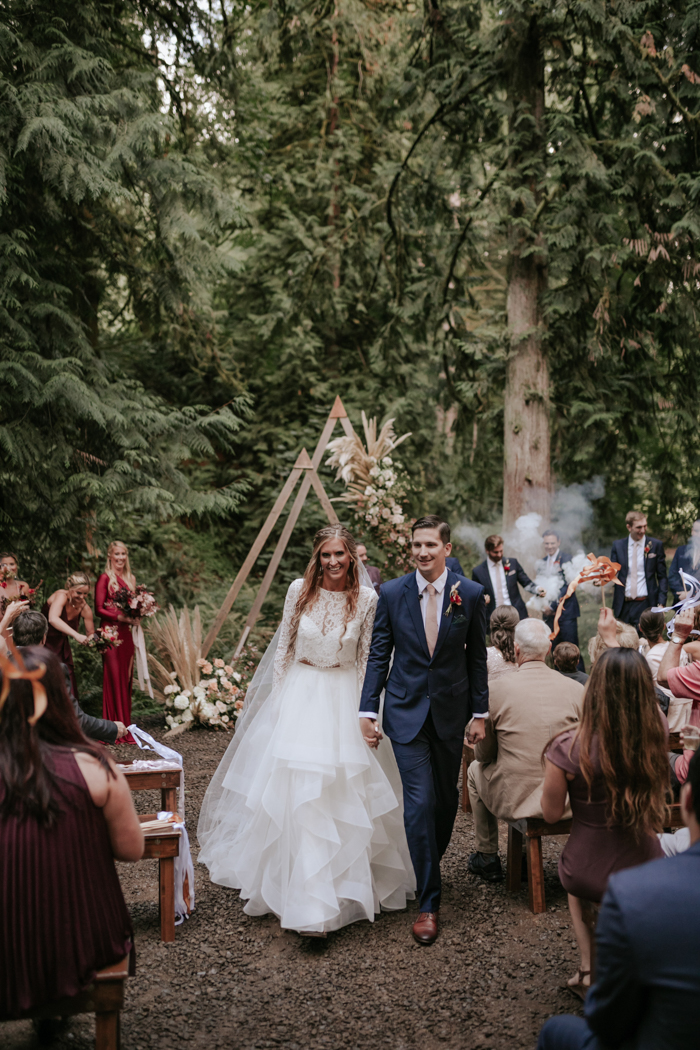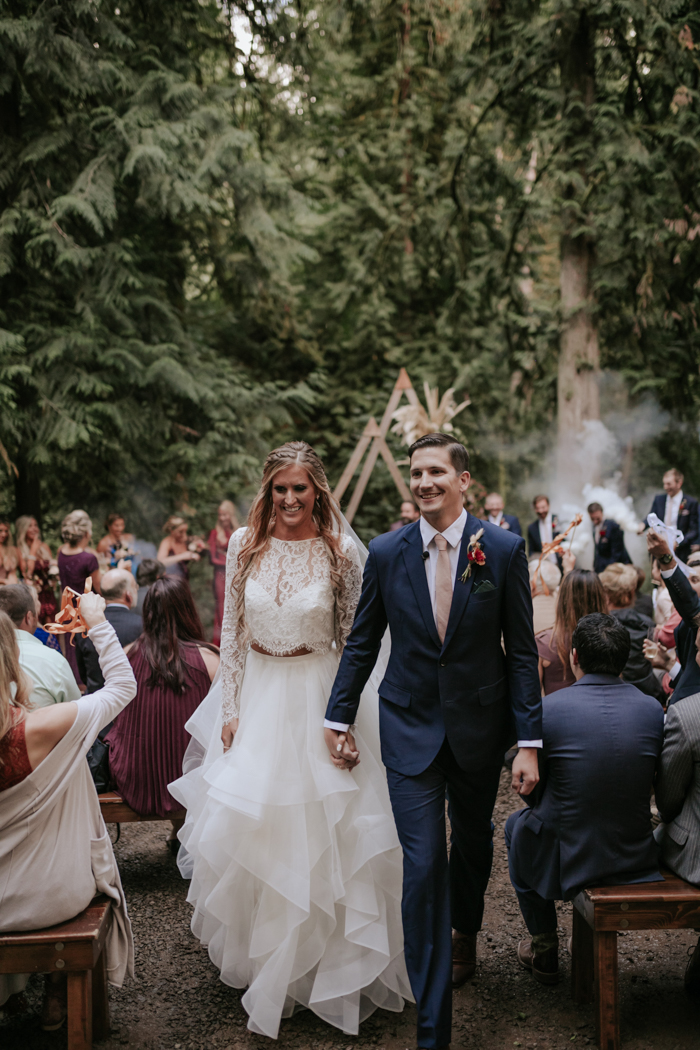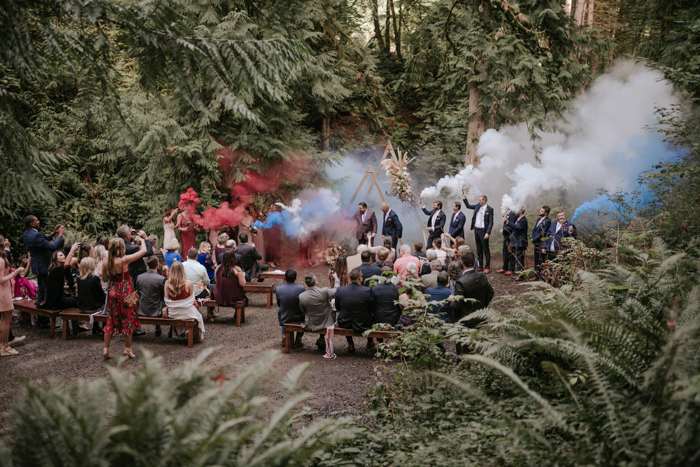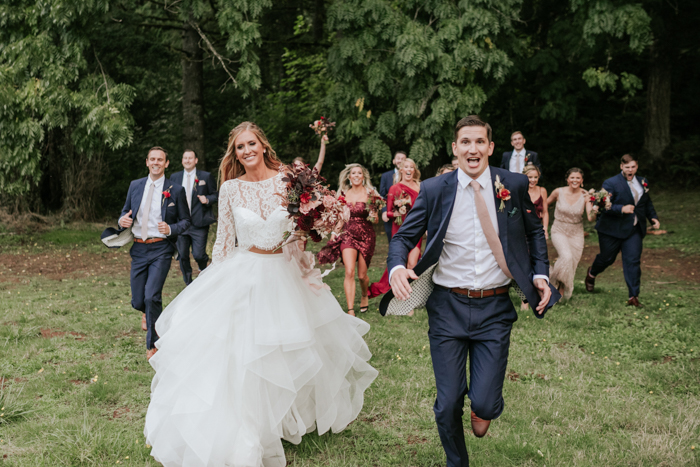 We found it very important to maintain our vision for the wedding. We wanted to create a unique interpretation of traditional wedding elements done in a modern way which created a better atmosphere and flow through out the event. This wedding was our opportunity to thank everyone in our lives who had played an instrumental role in helping us get to where we are so we wanted to take some of the focus off of ourselves and instead create a memorable intimate wedding where each of our guests felt welcomed and appreciated.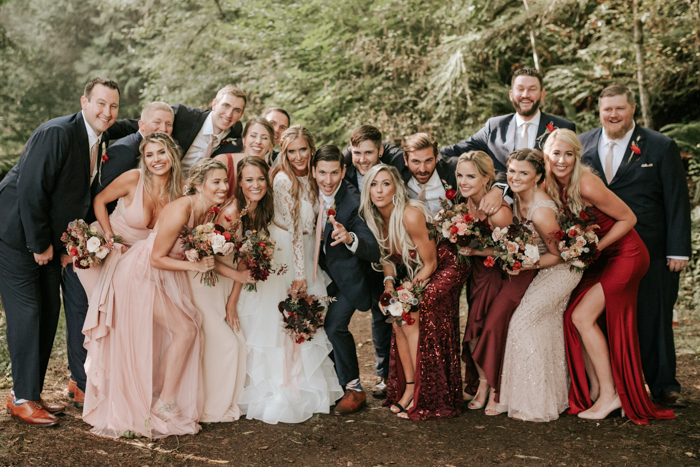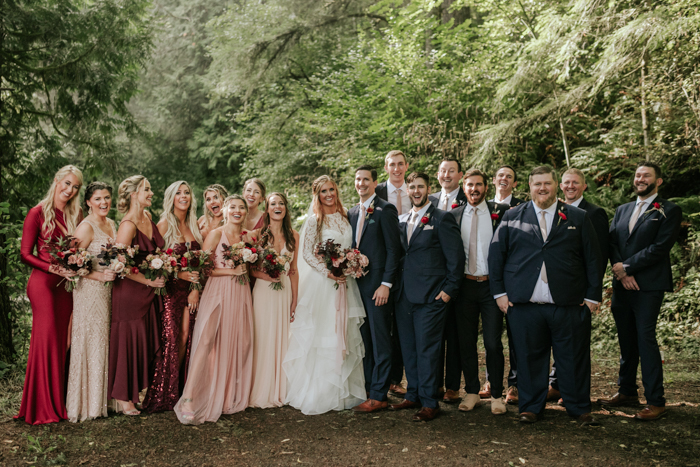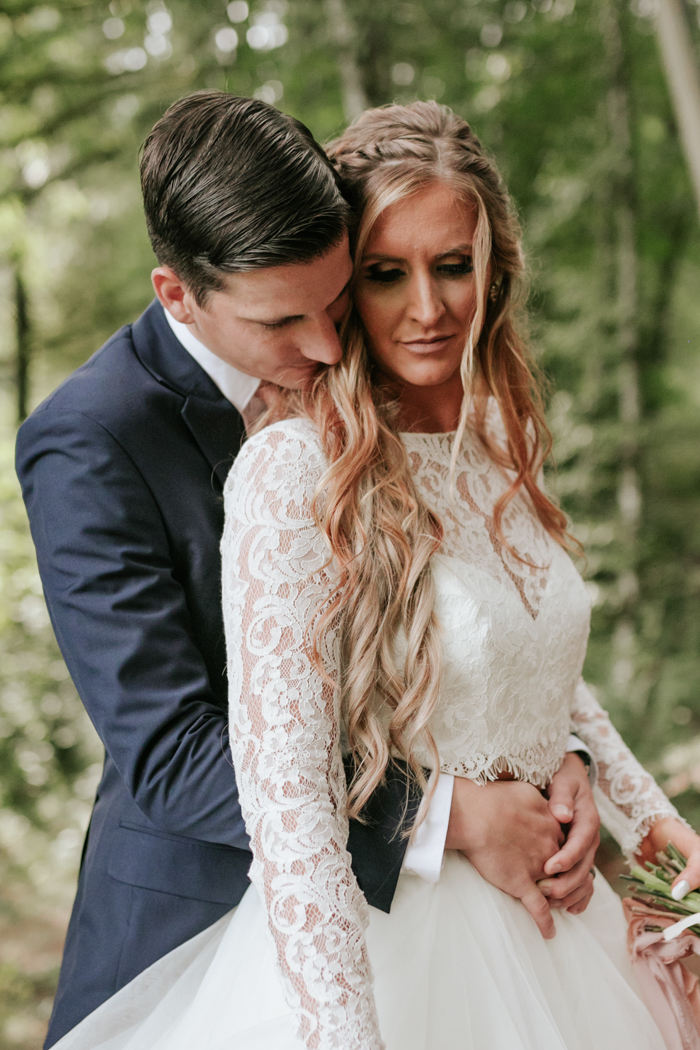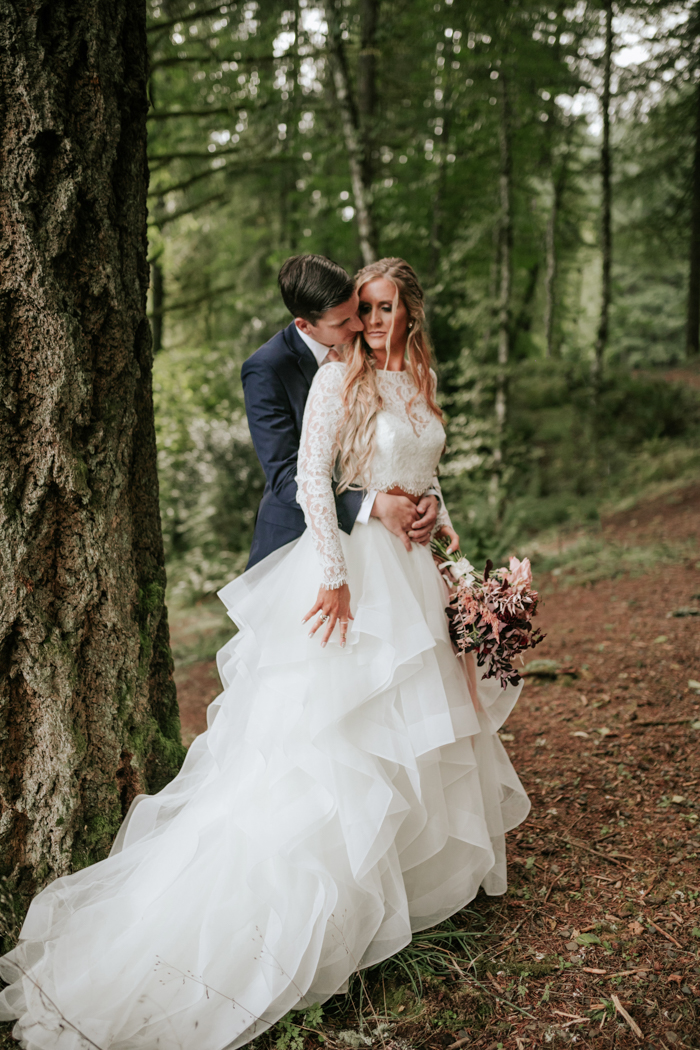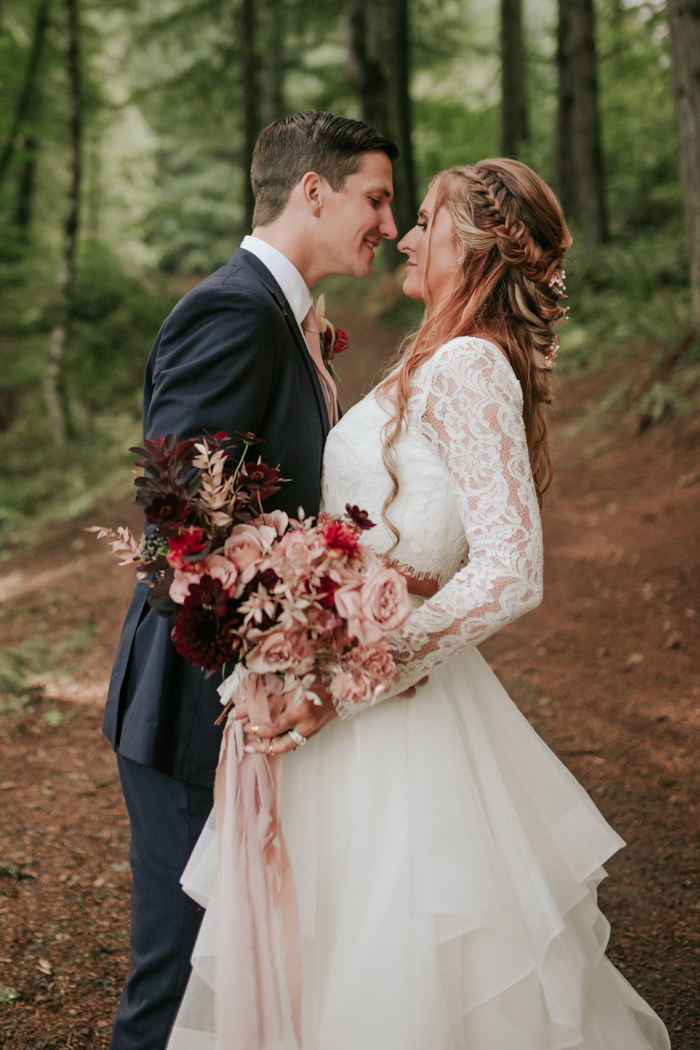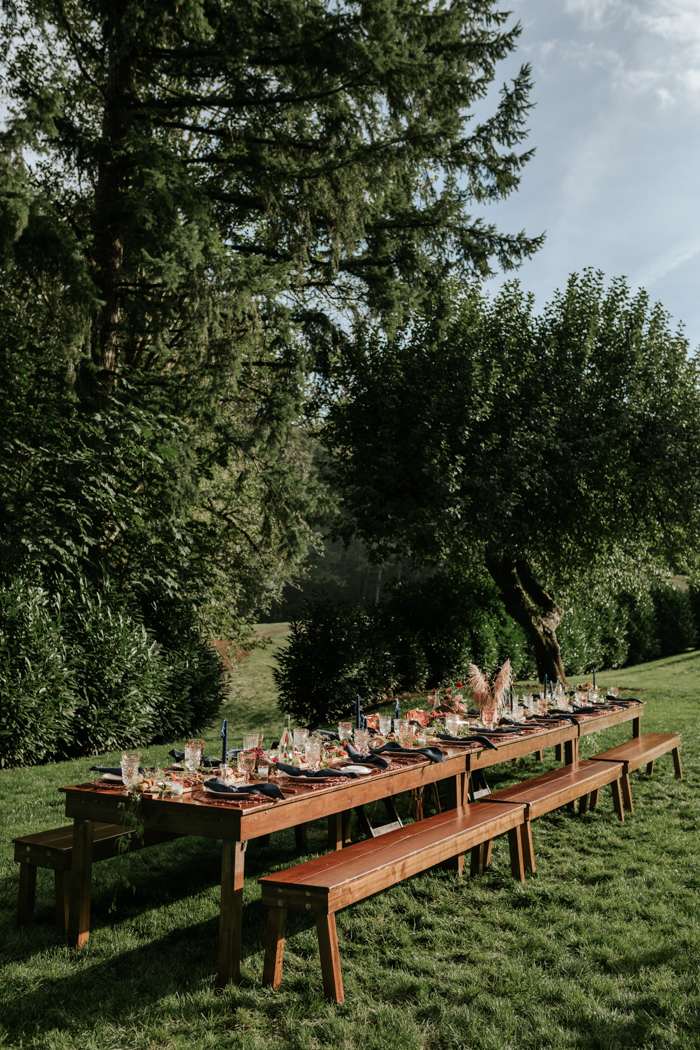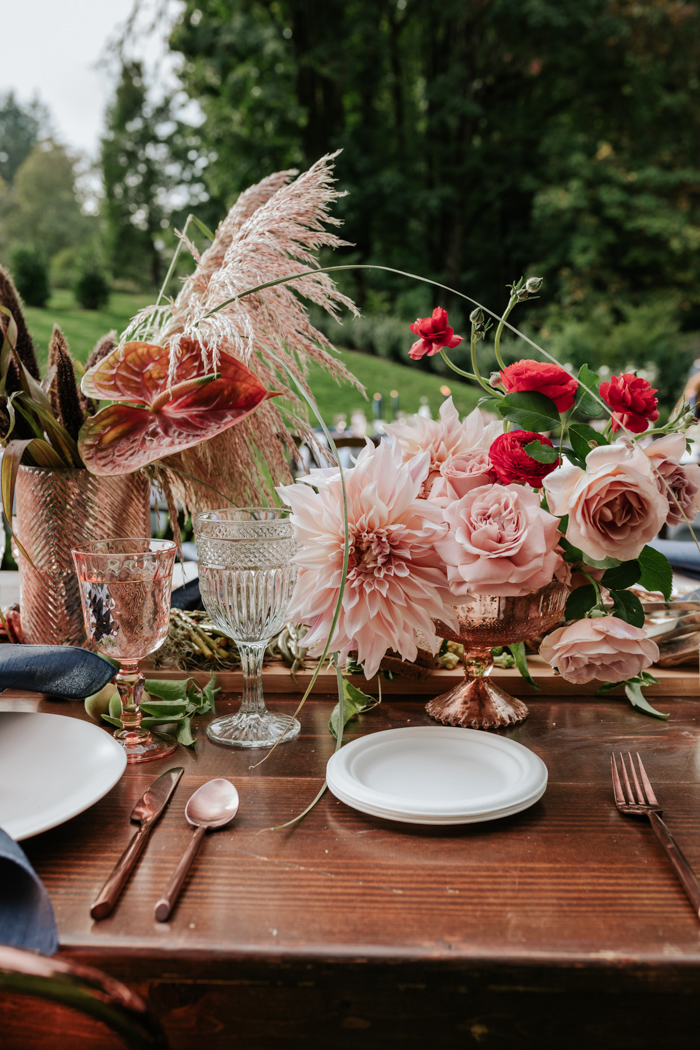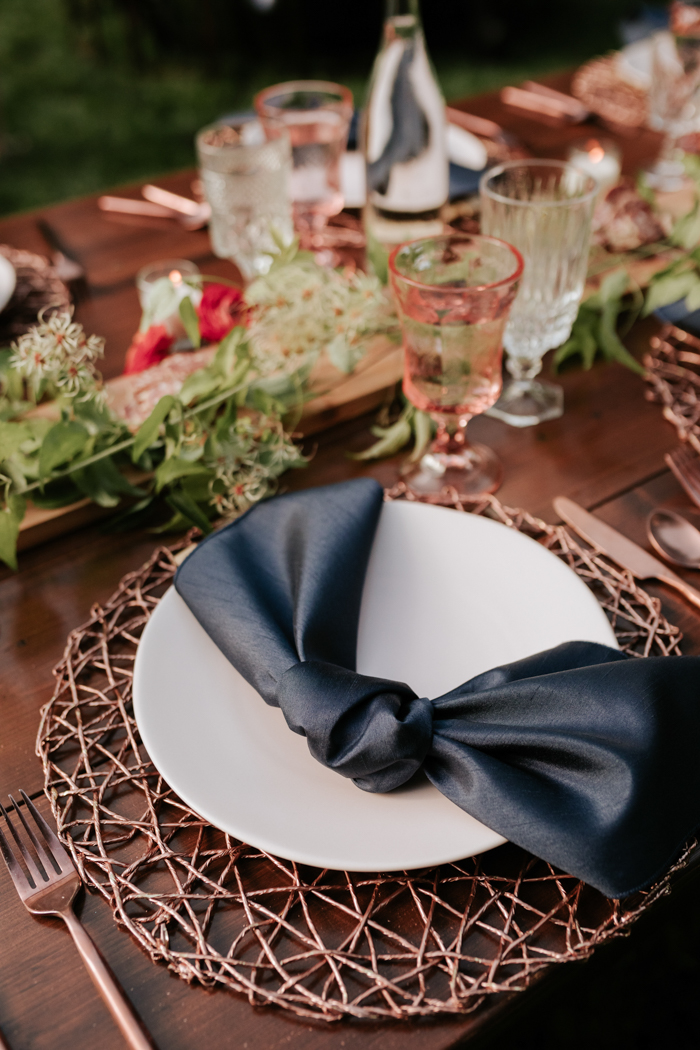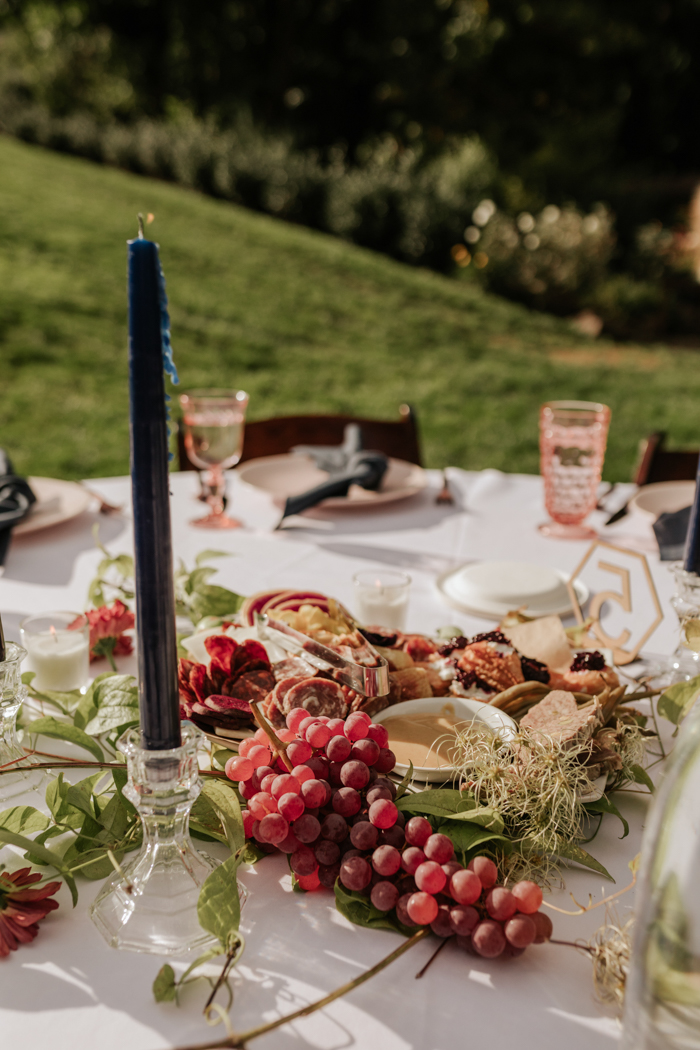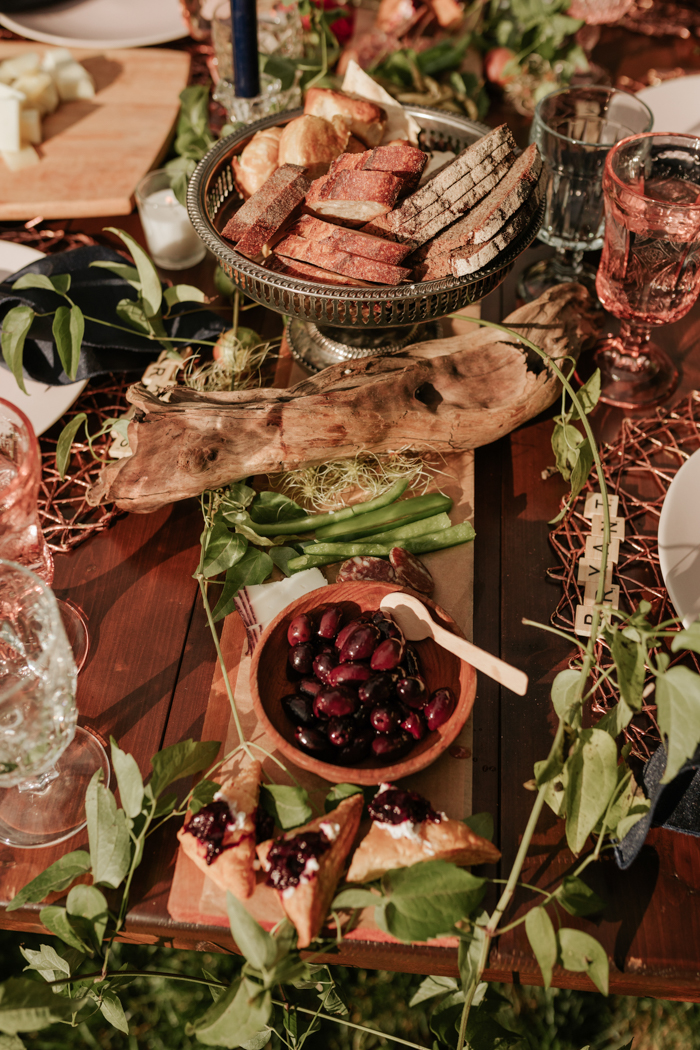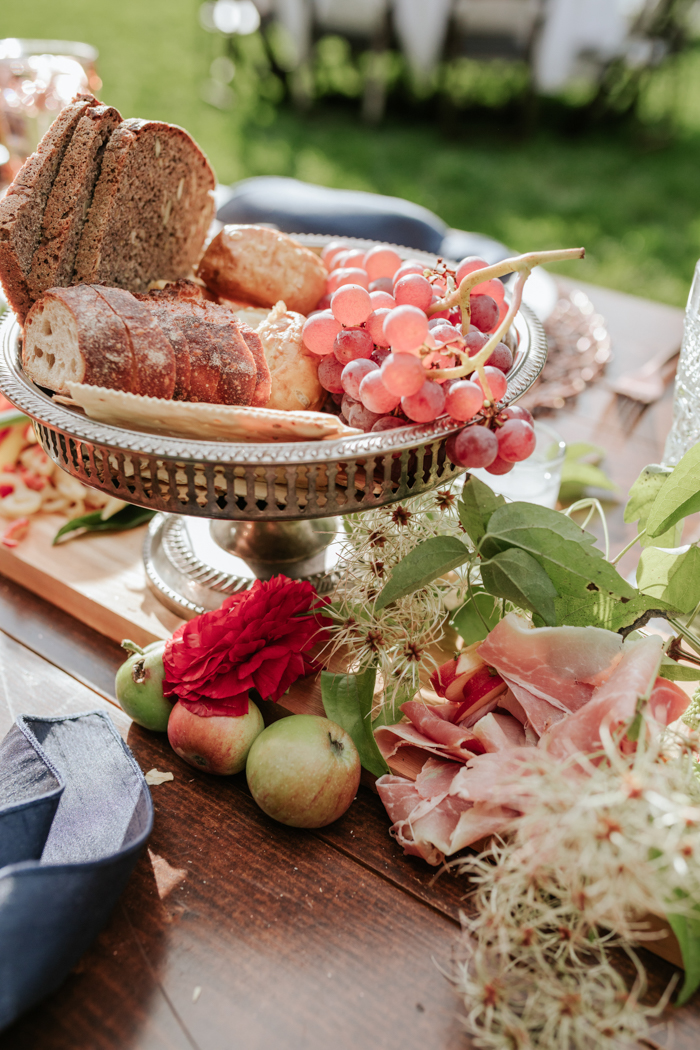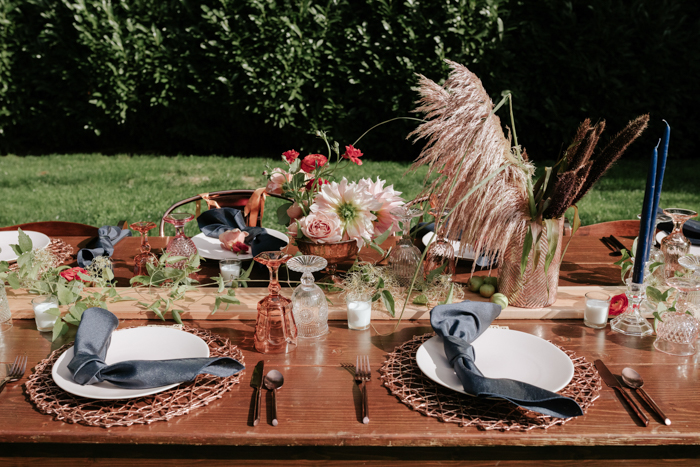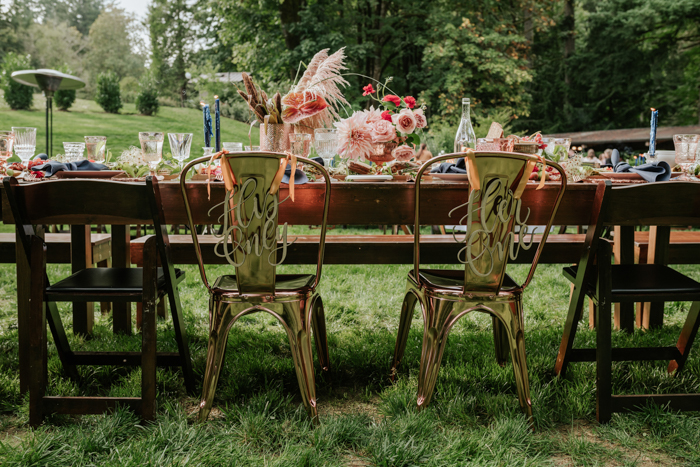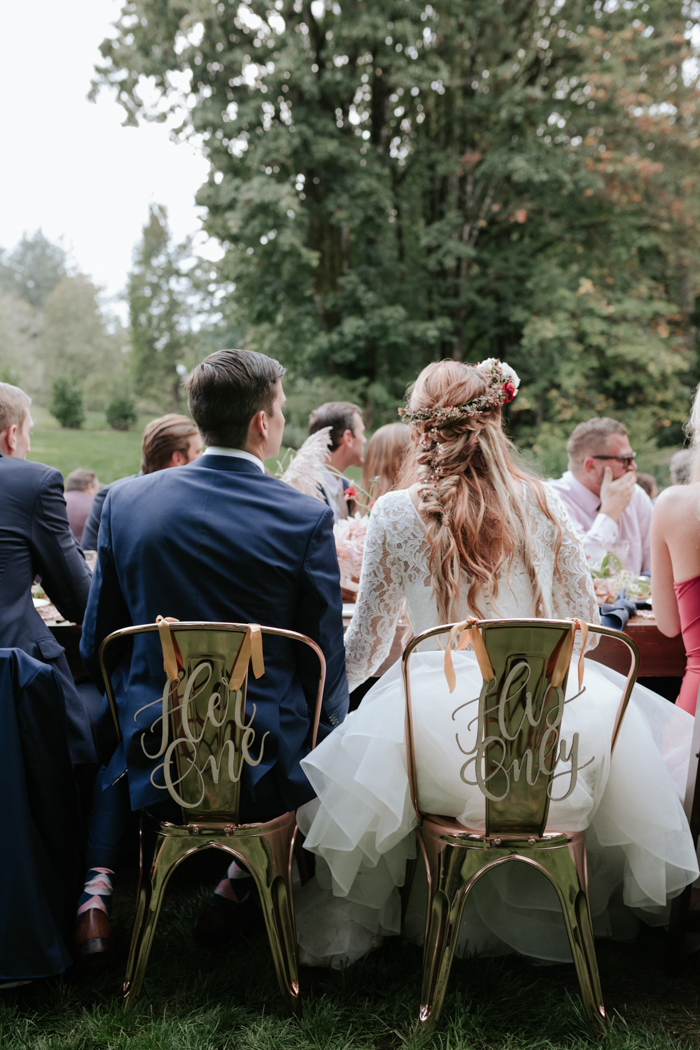 The WEDTalks! In lieu of toasts (which are usually the worst), we had organized WEDtalks. The rules were simple; no inside jokes, no telling us how great/amazing/etc we were (we were getting married, we know this), and instead talk about something you are passionate about and leave us with an inspired call to action. They could not have been better! We first heard from the bride's brother with a powerpoint on Genetics and what our children would look like, when your speaker shows that your one year old goldendoodle puppy is destined to be your child, you know the bar is set incredibly high and the speeches are going to be incredible. This was followed by a speech on how to cure a hangover from our Resident MD and then a Maid of Honor speech on perspective. We wrapped our WEDtalk adventure with a FREDtalk from the CEO of Beck on family and friendship that left everyone buzzing about it for the rest of the weekend.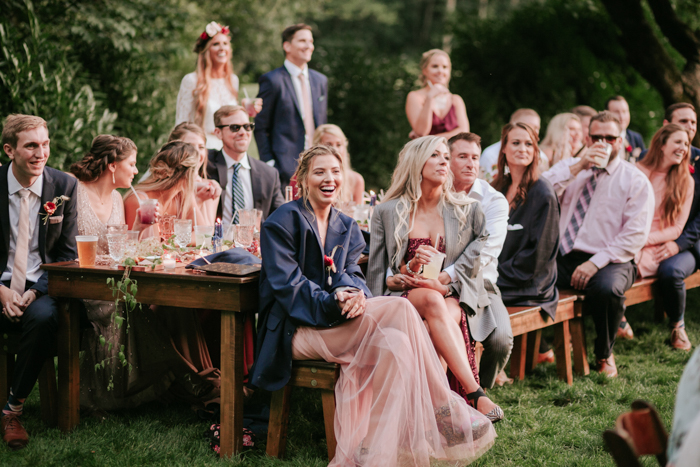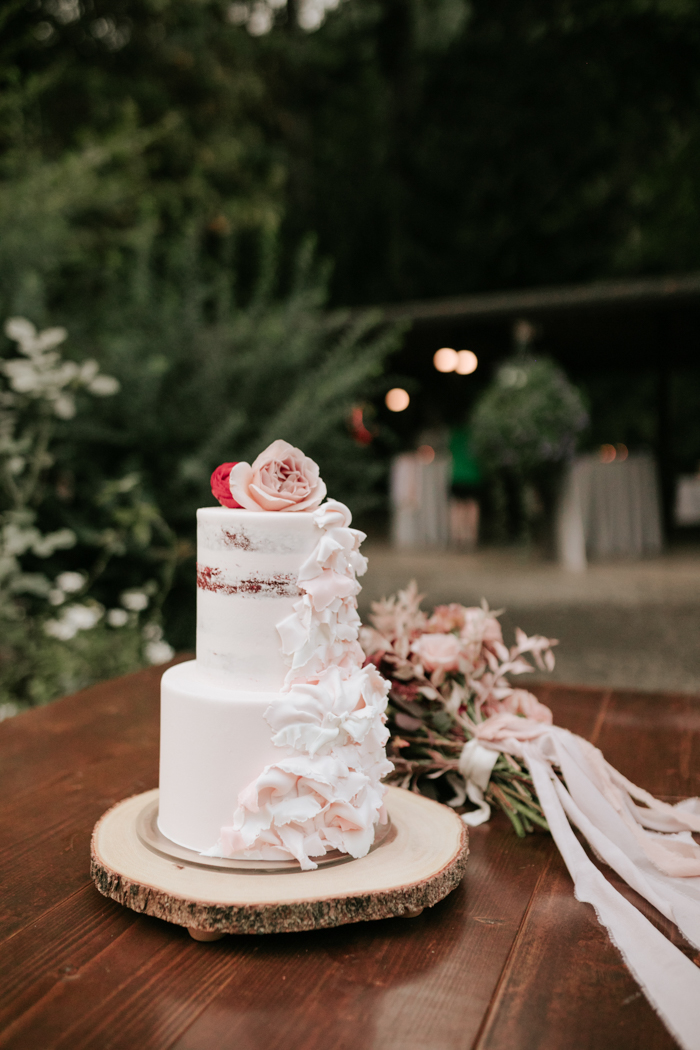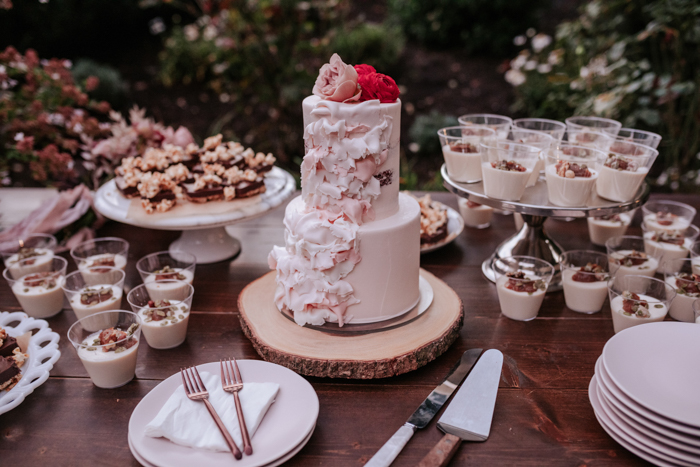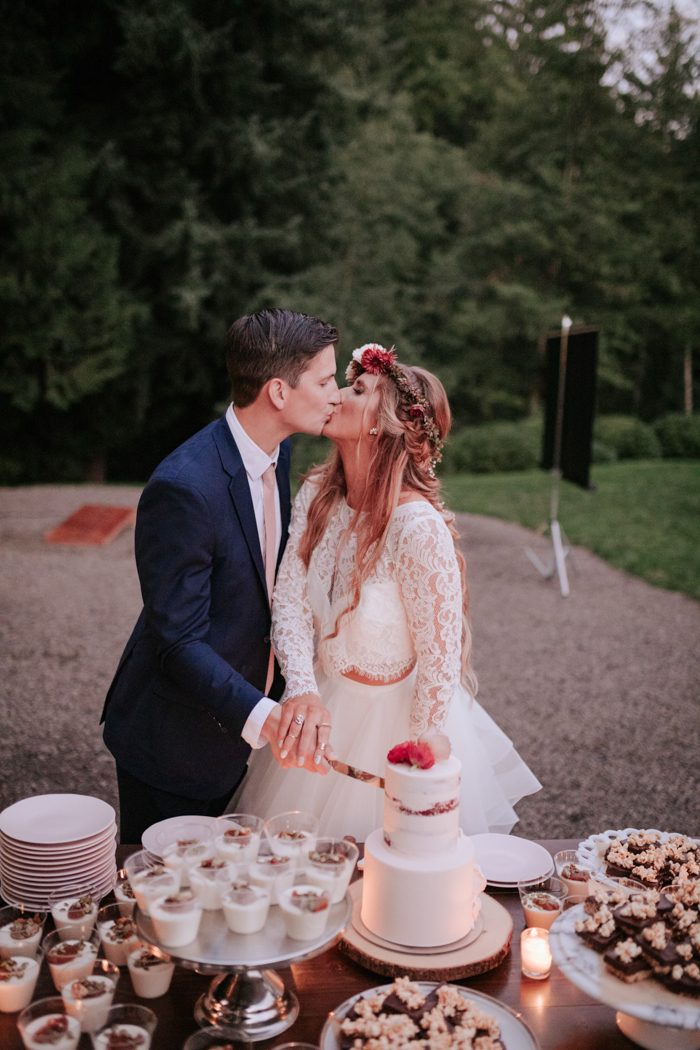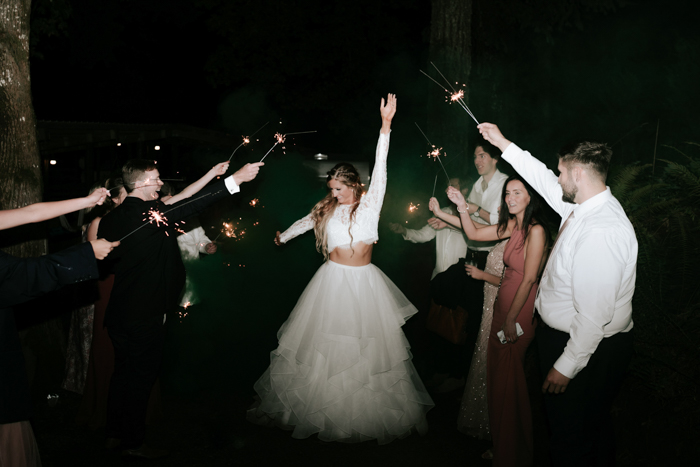 Cheers to you, Shannon and Ian! We're thankful for The Soft Season for sharing these gorgeous images from Horning's Hideout with Junebug! Searching for more forest wedding inspo? We think you'll love this rustic chic South Carolina forest wedding!