We are so excited to announce today's giveaway of incredible wedding goodies from YourCloudParade.com! We love the variety of creative wedding items you can find in the Cloud Parade marketplace (it's like Etsy just for weddings!), so we paired up with our pals there to put together an awesome package of wedding paper extras, accessories, party finds and great gifts from five of their different designer shops.
To enter to win, pop over to Cloud Parade and then leave us a comment here letting us know what you love about our giveaway items and all Cloud Parade has to offer. We'll be taking entries all week long, until the end of the day Sunday, November 10th, and will choose our winner from the comments at random next Monday, November 11. Have fun with all of Cloud Parade's delightful shops and may the odds be ever in your favor!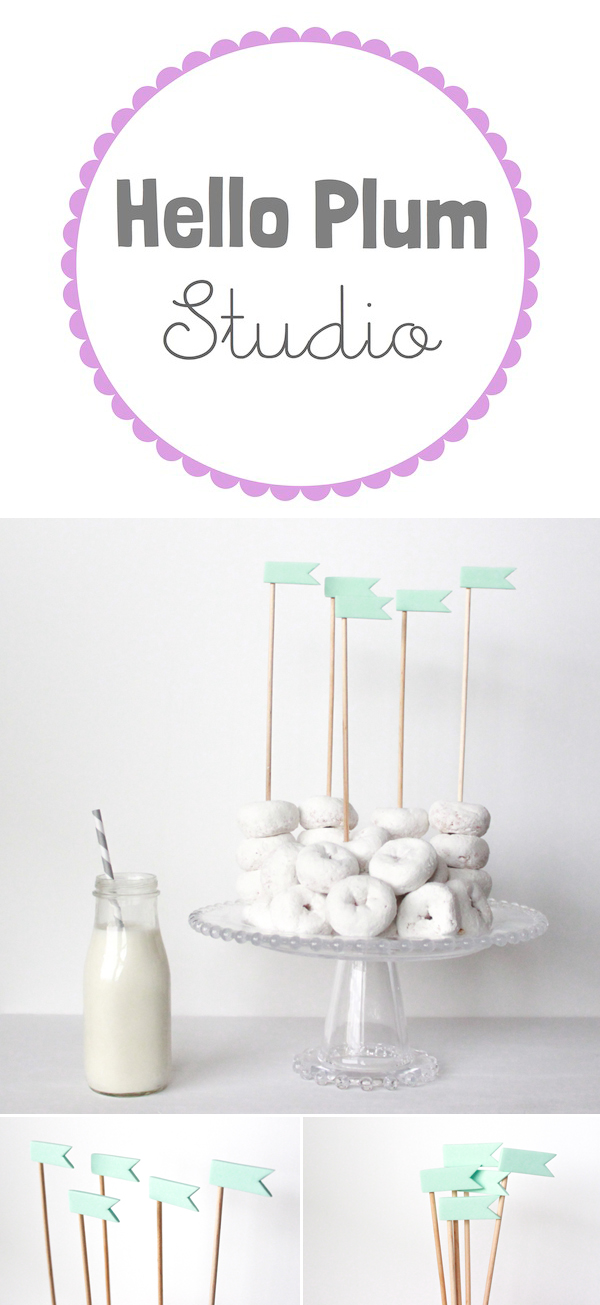 Flag Cake Topper Set from Hello Plum Studio:
Hello Plum Studio is giving away their flag cake topper set made from polymer clay available in 24 colors. This little darlings would be a huge hit at a bridal shower!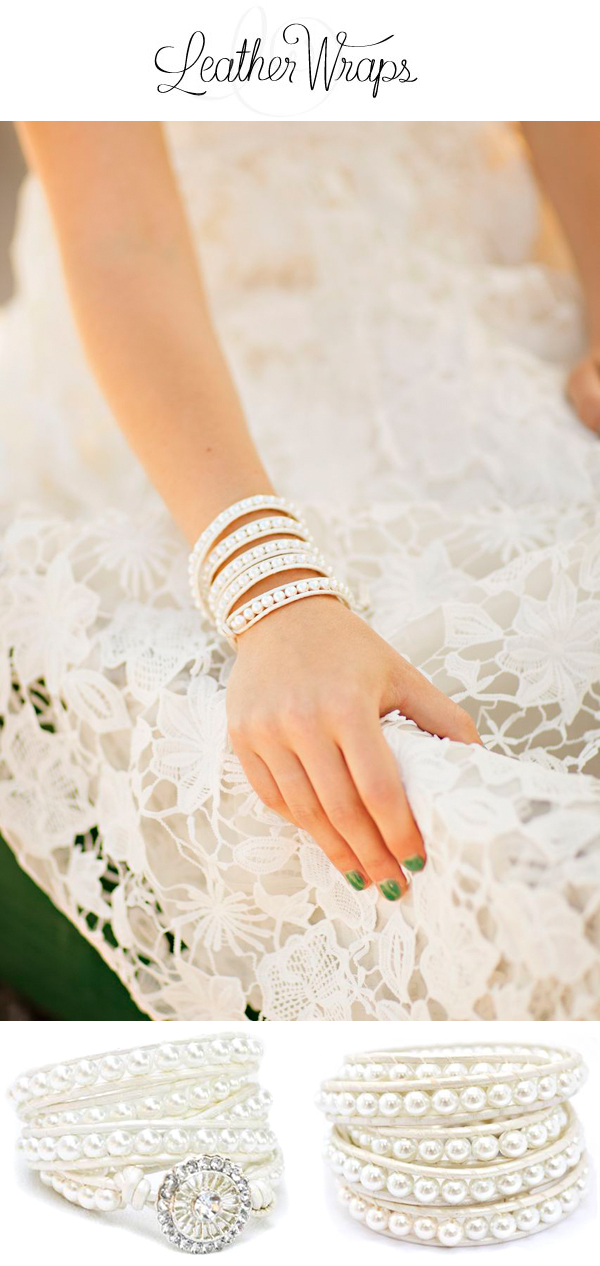 Handmade Leather Wrap Bracelet by Leather Wraps:
Leather Wraps is giving away a handmade leather wrap bracelet made with white Swarovski pearls and your choice of leather color. Available in five wrap sizes and the perfect gift for your bridesmaids!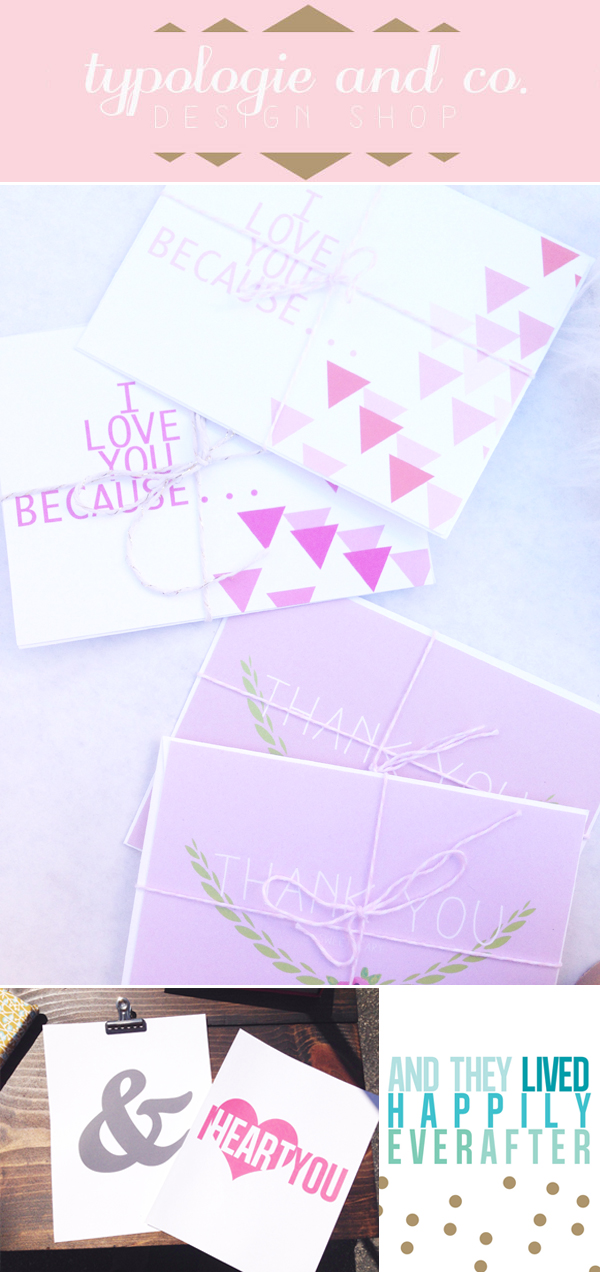 Prints and Note Cards from Typologie & Co:
Typologie & Co. is giving away one "Happily Ever After" card stock print, five "Thank You Sweetheart" note cards and five "I love you because…" note cards to one lucky winner!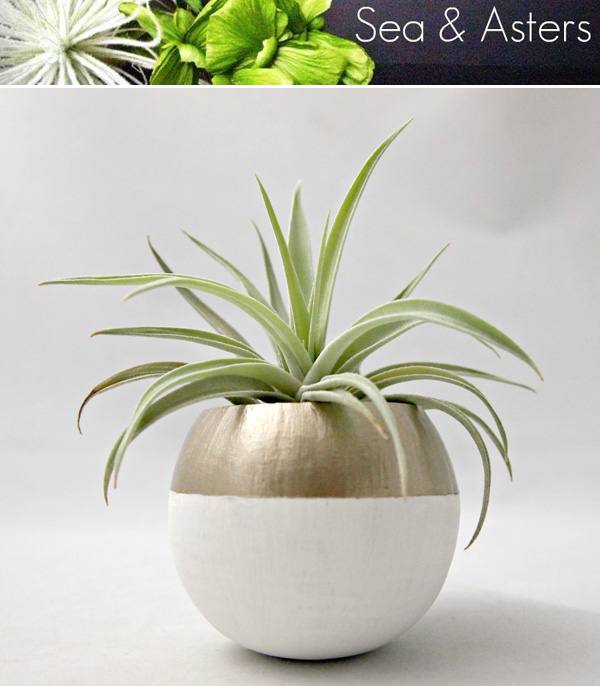 Mini Gold Colorblock Air Plant Pod from Sea and Asters:
Sea and Asters is giving away one hand painted and re-purposed natural plant pod with one tillandsia hondurensis plant. Another great gift idea!

Autumn Hued Nail Polish from Lex Cosmetics:
Lex Cosmetics is giving away a set of three nail polishes in Himalaya, Haggard Life and Wino, the best colors for the fall season!
Such great items, right? Enter to win today!