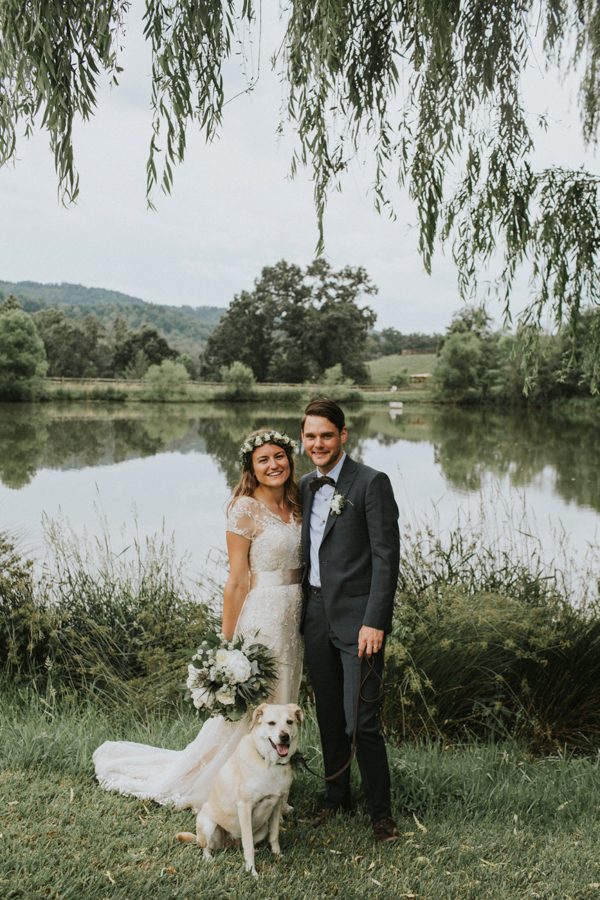 Once Kristin and Grayson decided on having an organic and relaxed wedding, it made total sense for them to also incorporate their dog Lucy in the festivities! Kristin and Grayson's dog accompanied them down the aisle, stood loyally next to them during the ceremony, and was incredibly photogenic during the couple's portraits by the lake. This couple's Asheville wedding at Claxton Farm featured tons of delicate florals, naturally romantic décor with a hint of rustic flair, and even a s'mores fire pit and outdoor games to lighten the mood. We love how Hartman Outdoor Photography captured every detail of Kristin and Grayson's wedding!
The Couple:
Kristin and Grayson
The Wedding:
Claxton Farm, Asheville, North Carolina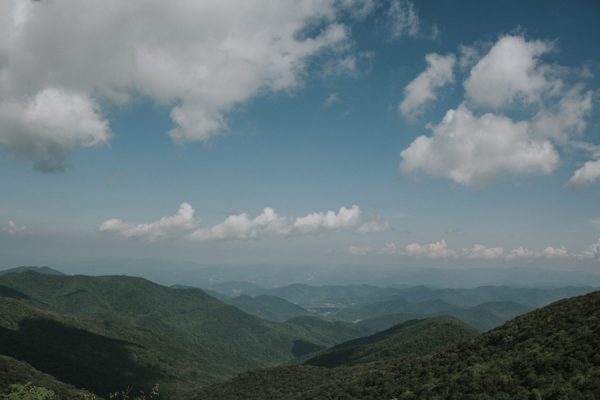 Creating a fun and relaxed natural environment was most important for us during our wedding planning. We wanted our guests to enjoy the outdoors and we didn't want any decorations getting in the way.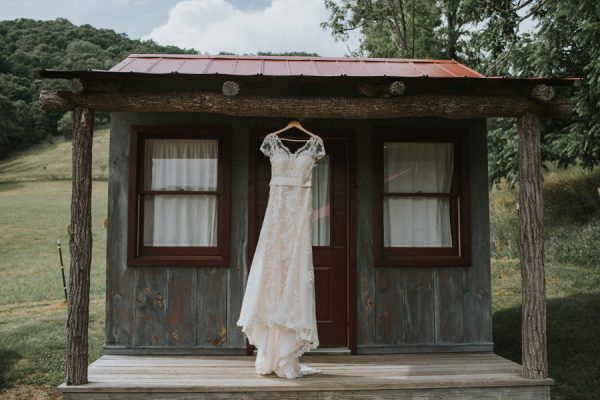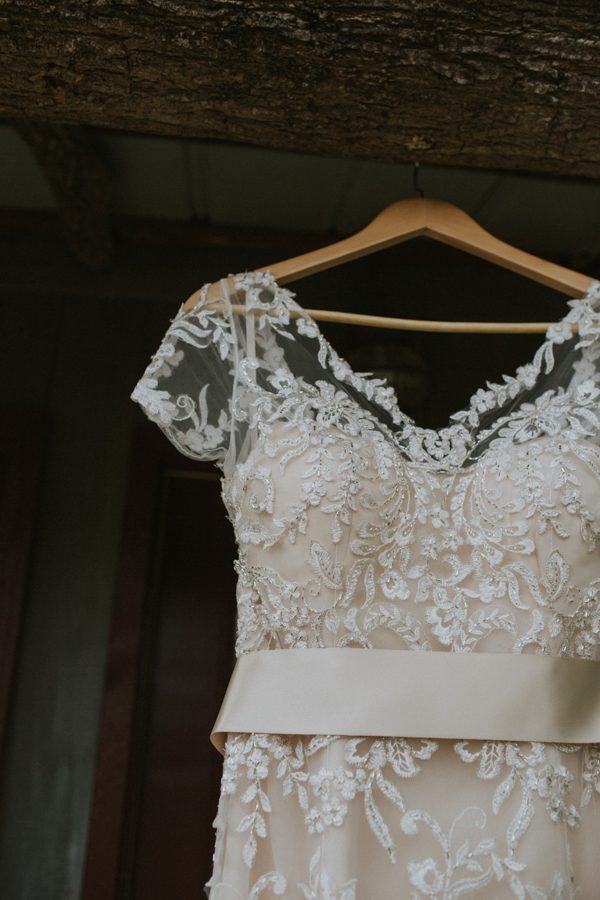 We knew we wanted an outdoor wedding in a location that is special to us. We love the atmosphere and vibe of Asheville, we love hiking and the outdoors, and it happens to be where we got engaged. We chose Claxton Farms because it showcases the natural beauty of the mountains while still providing a comfortable and accessible environment for all of our guests.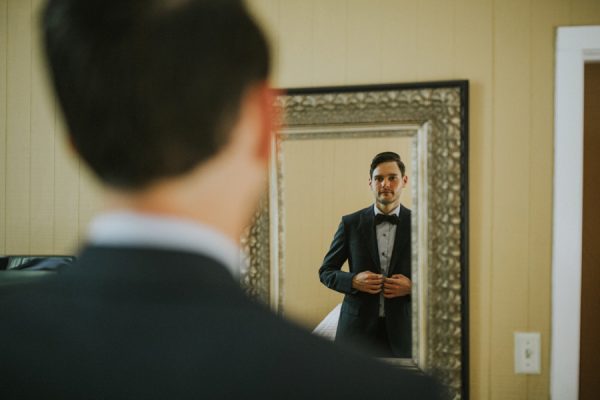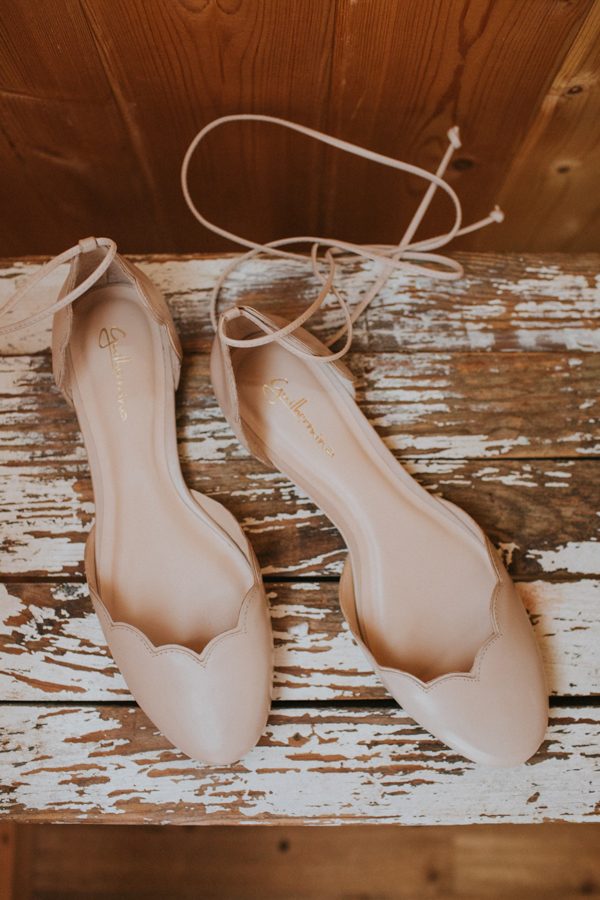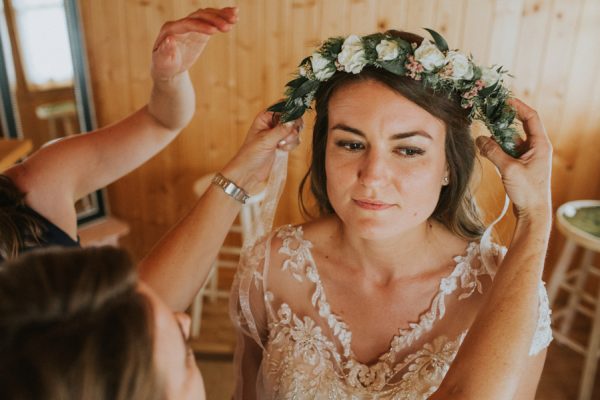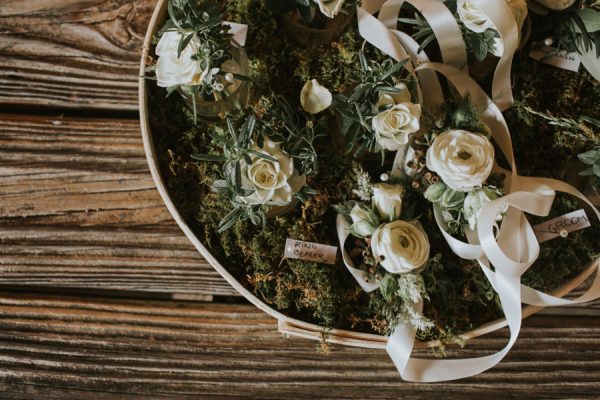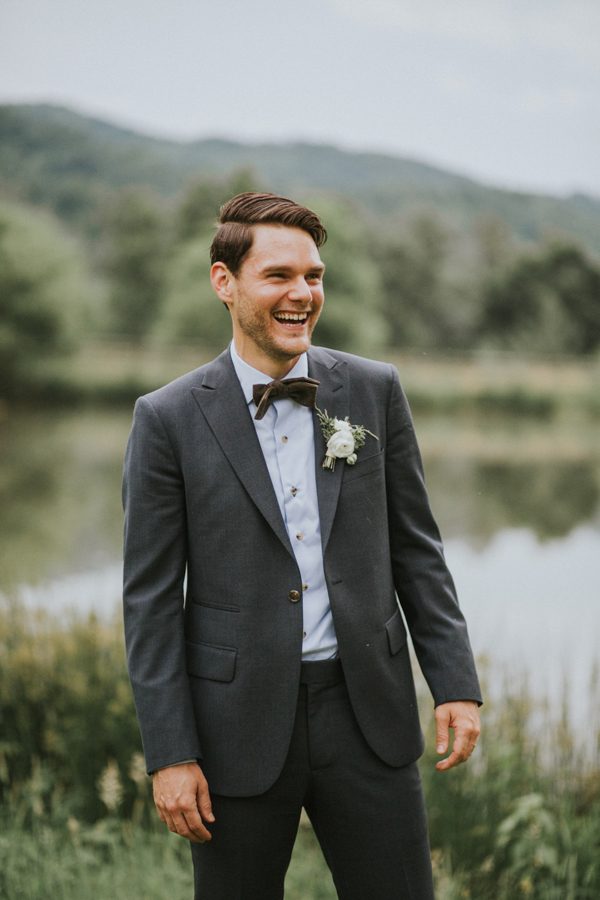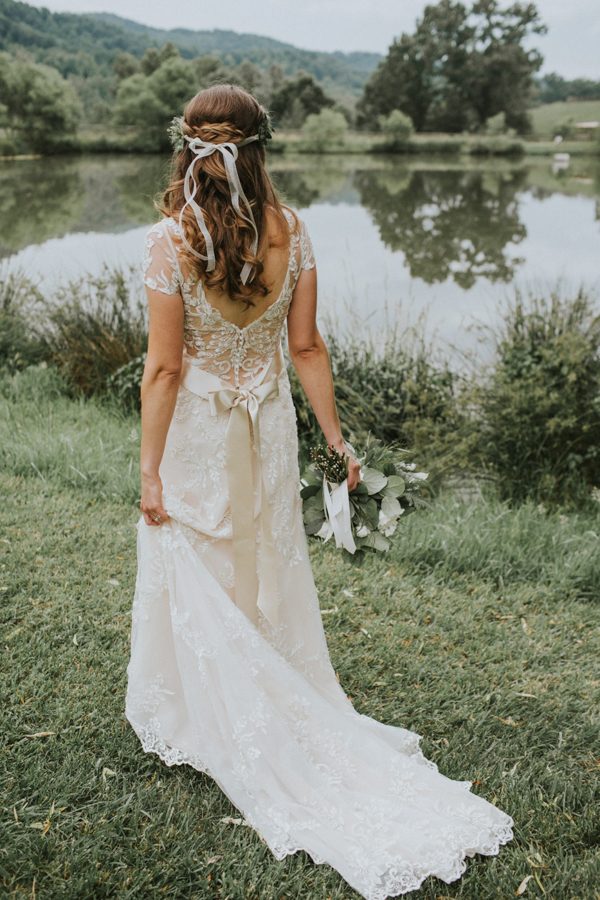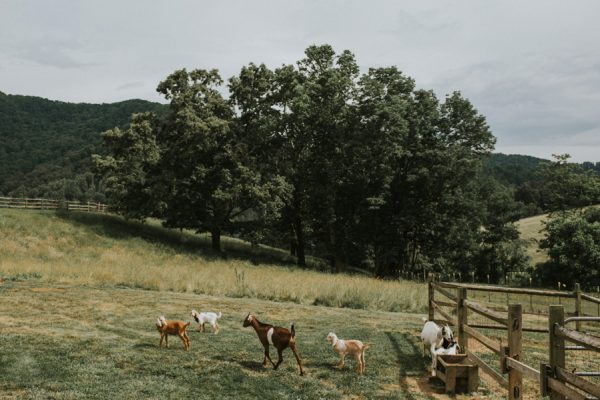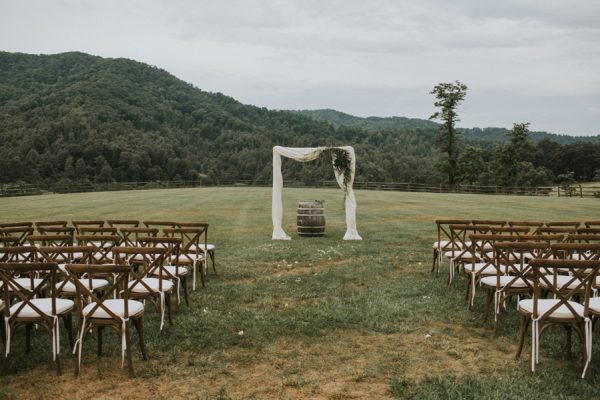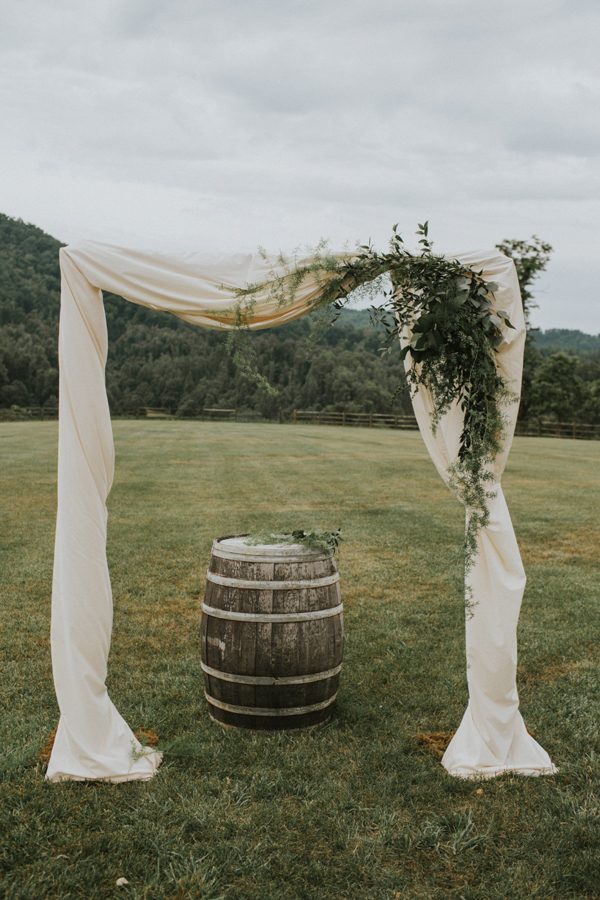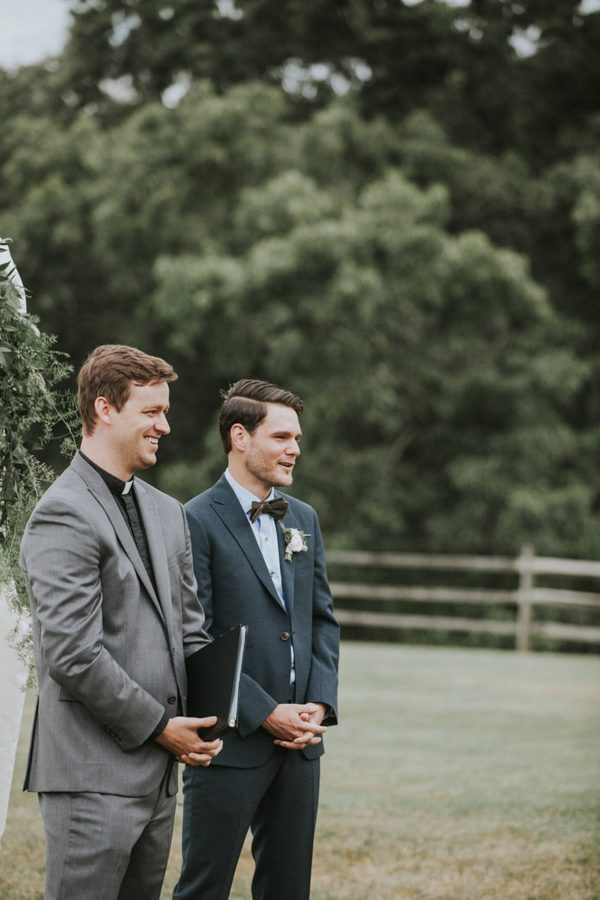 We had our dog Lucy as part of our ceremony. Lucy walked down the aisle with me and my father and she stayed with us during most of the ceremony. We also included her in most of our pictures–of course this meant that nothing was scripted, but that's how we liked it!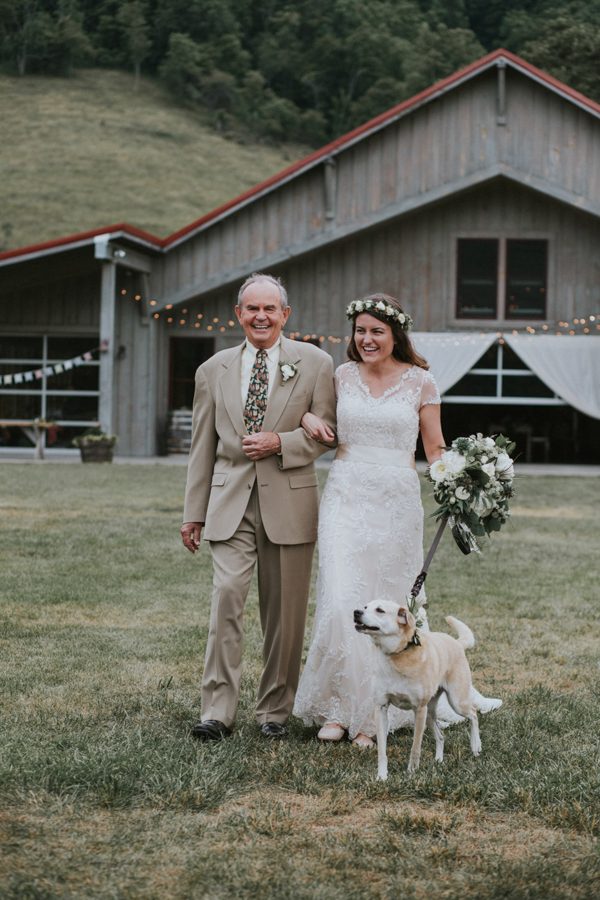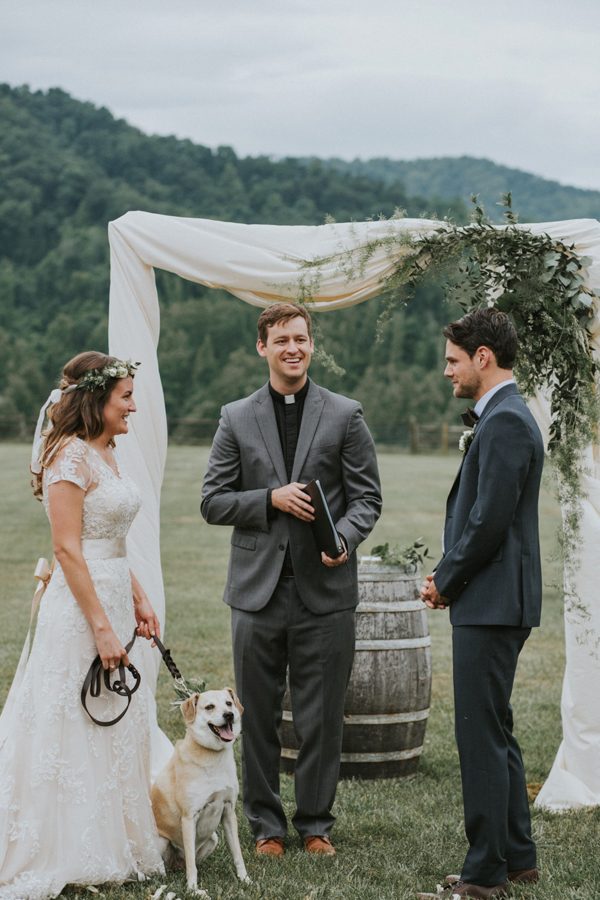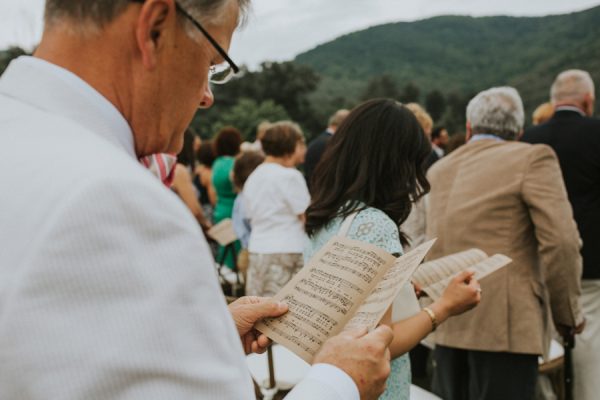 Within the ceremony, we decided to take a few seconds to look out at our guests, our surroundings, and each other to simply take it all in and better process that momentous occasion in our lives. So many people told us that our wedding day would pass in an instant and we didn't want to forget to be appreciative for the love and support we have been so fortunate to experience in our lives, and everything that came together that day. Seeing everyone we care about together with the beautiful surroundings created what will undoubtedly be a life-long memory.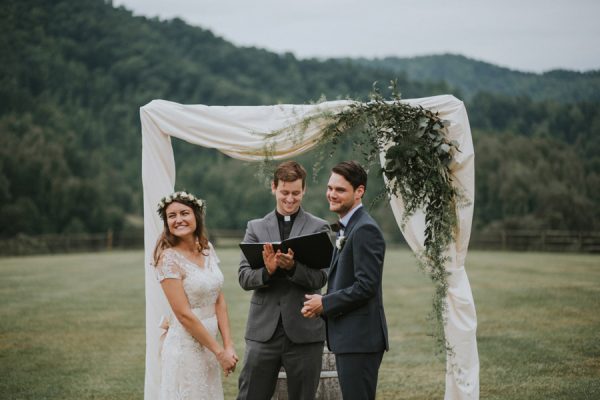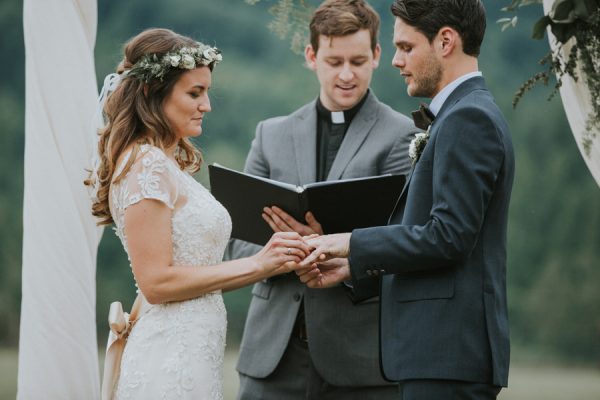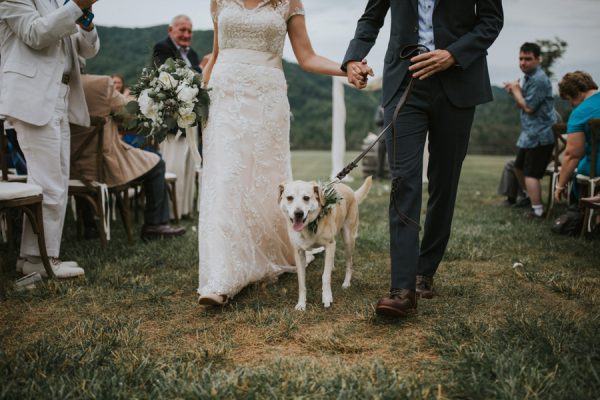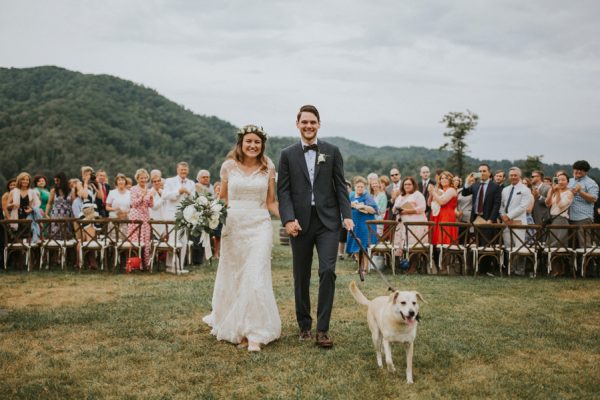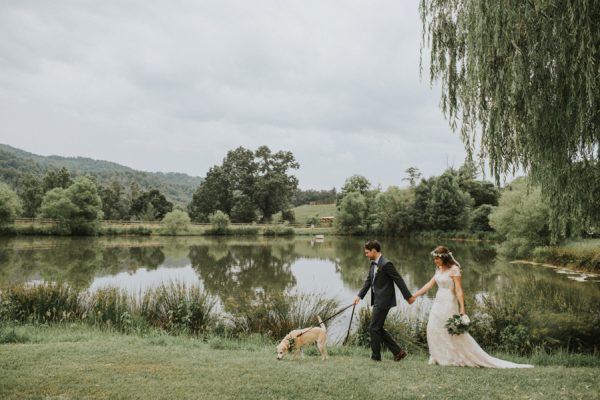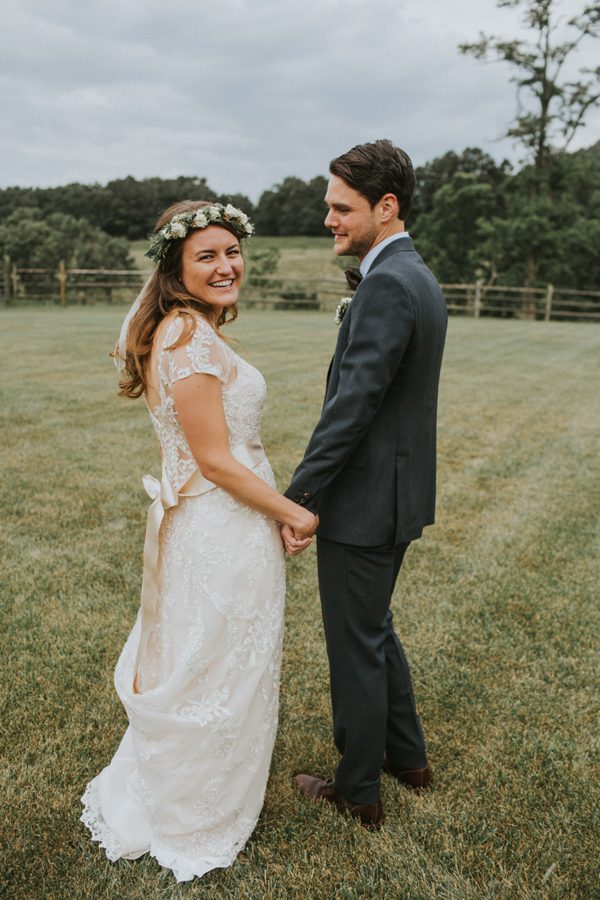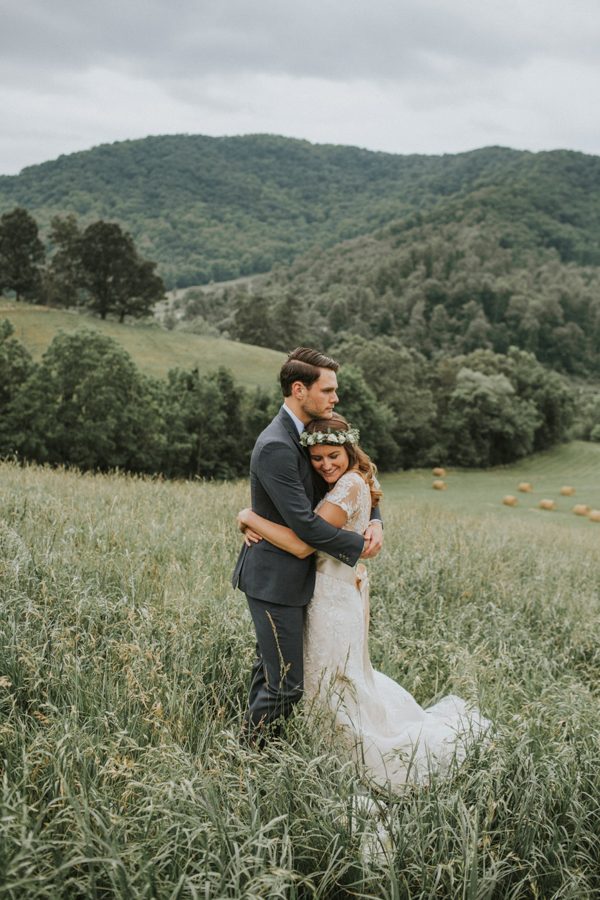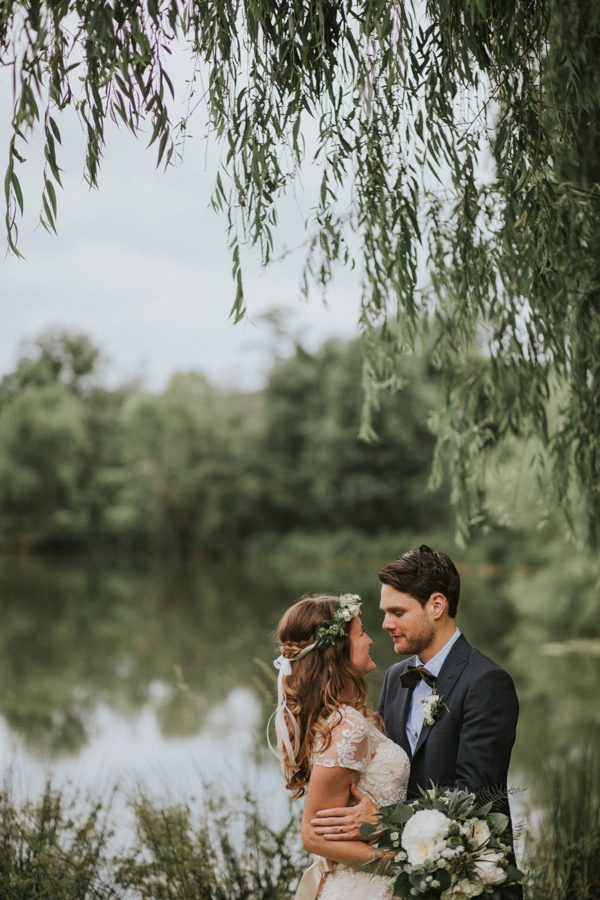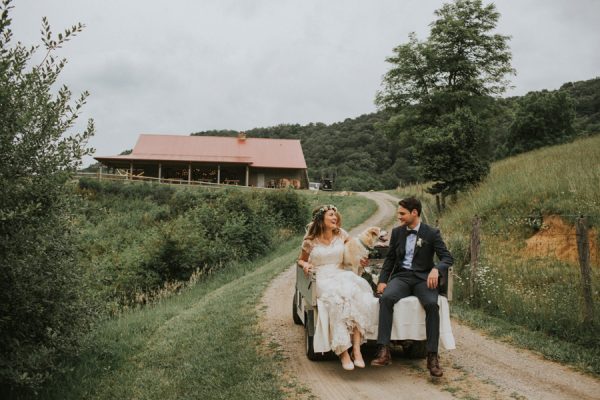 Our wedding photographers were amazing in both talent, creativity, and demeanor. Josh and Shelley Hartman were calm and collected on our wedding day, making sure that we got all of the photos we wanted while also having fun!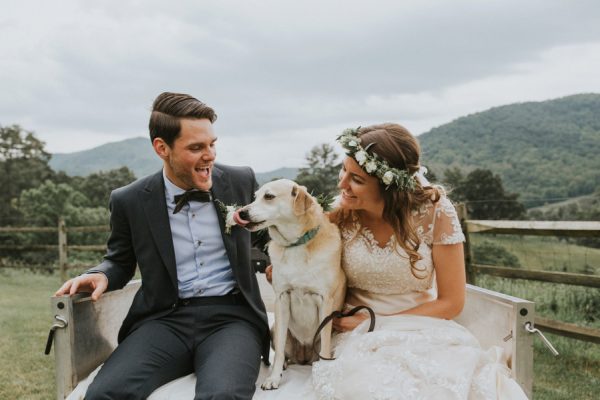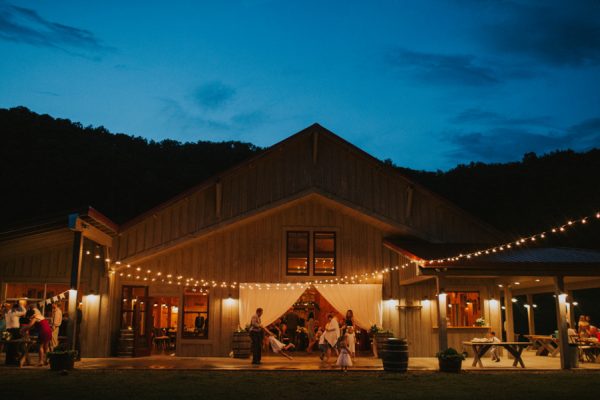 If you get overwhelmed with details, think about the things that really matter to you: what you want to get out of your wedding day (i.e. the "big picture"), how you want your guests to feel, and prioritize those things. It may help to think back to characteristics you remember from the weddings that you may have previously attended for inspiration–both for things you like and those you don't. Chances are, you won't be able to recall the color of the napkins or even the flowers. Always take time to step back and look at the big picture before devoting time and money to the little details.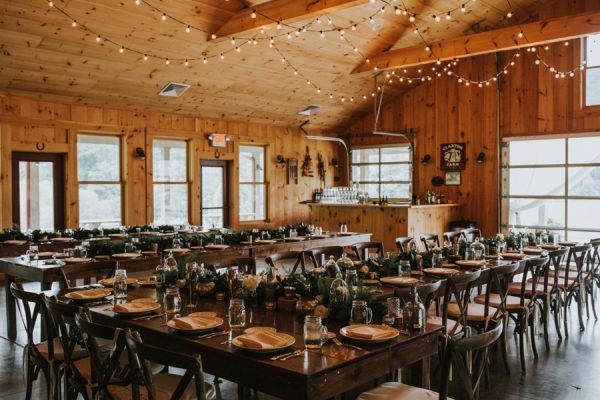 We wanted our wedding to be relaxed and fun. A few ways that we incorporated this feeling were that we did not assign tables (i.e. promoting mixed groups), the food was served family-style and we had plenty of outdoor games to play to create a sense of togetherness on our special day.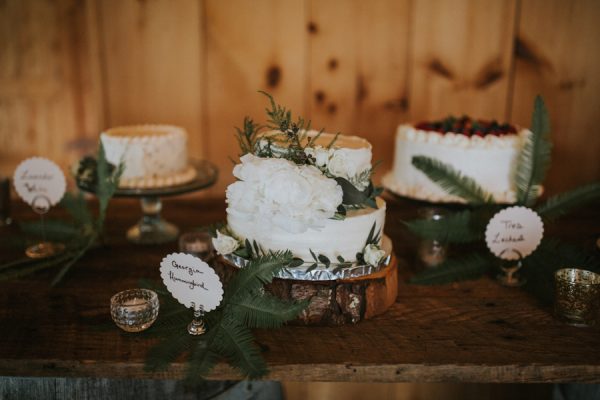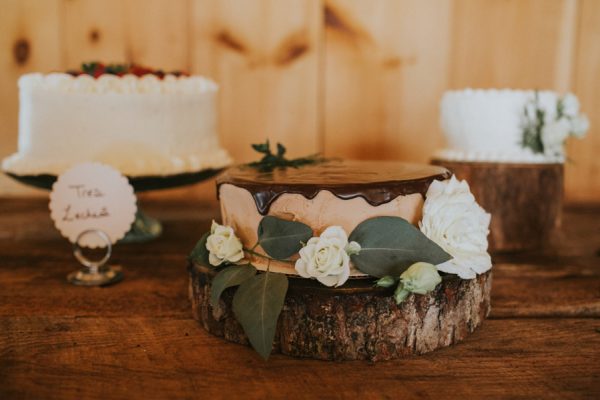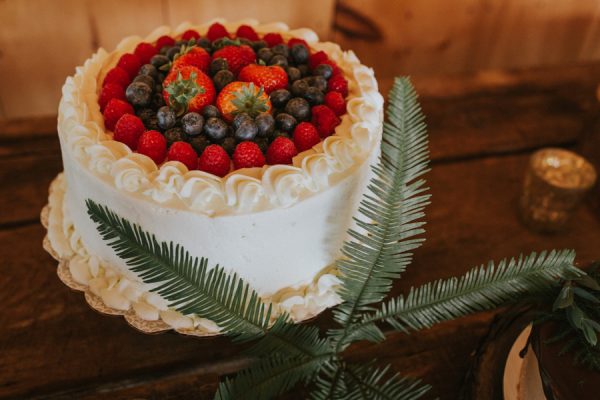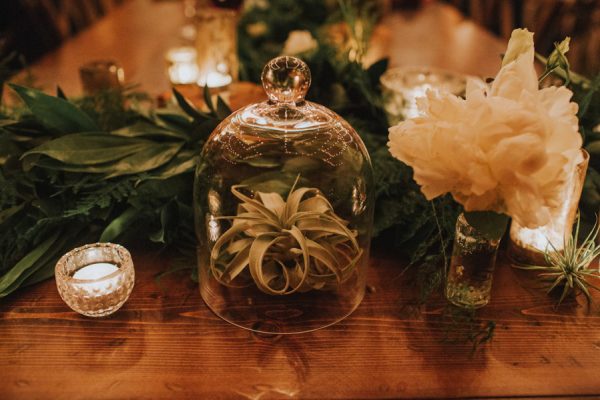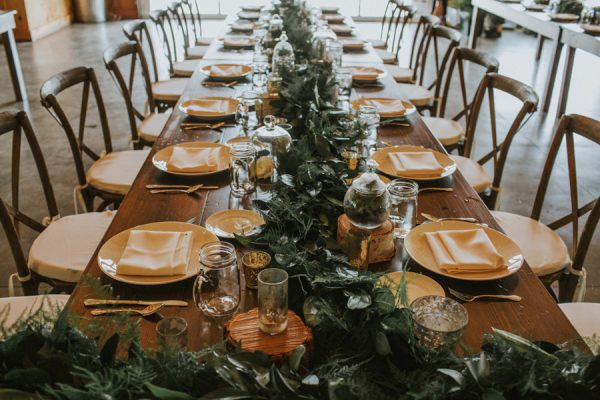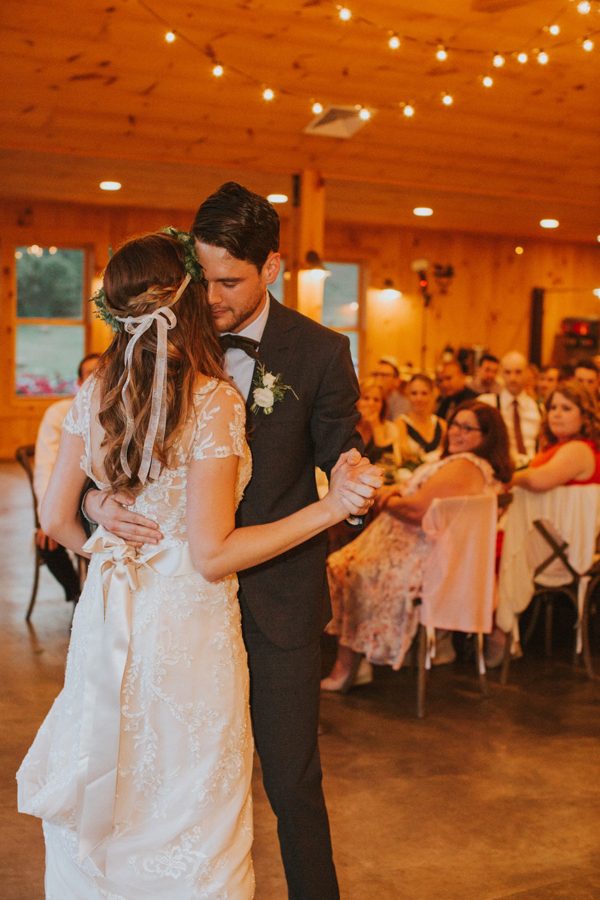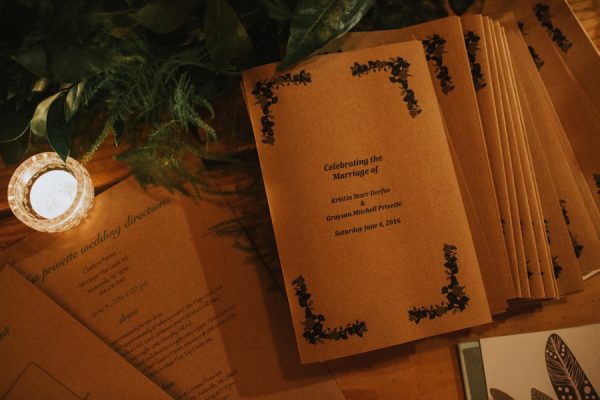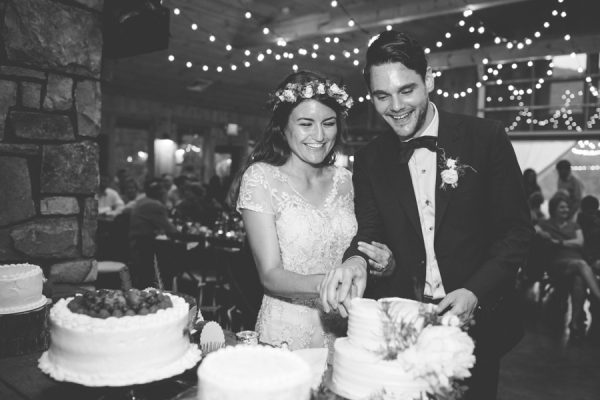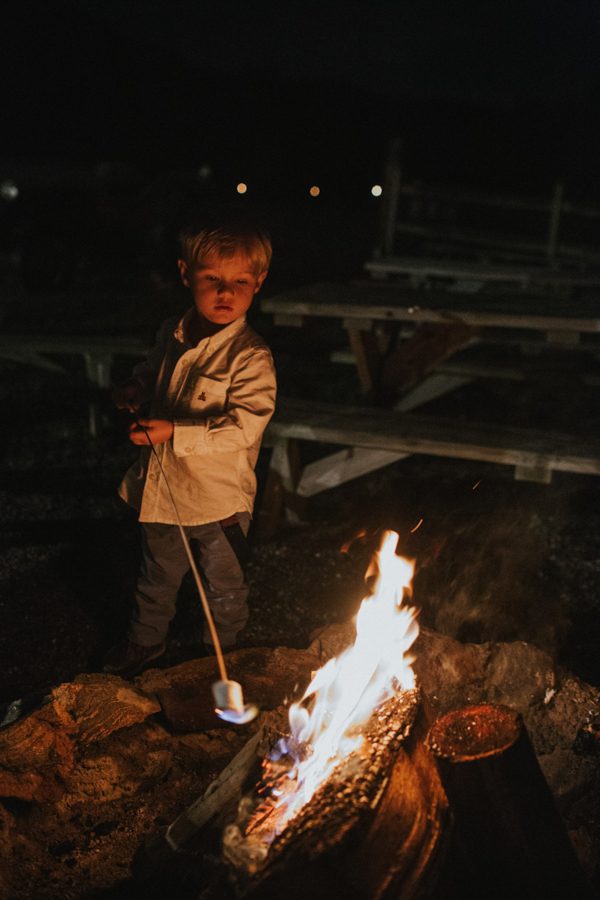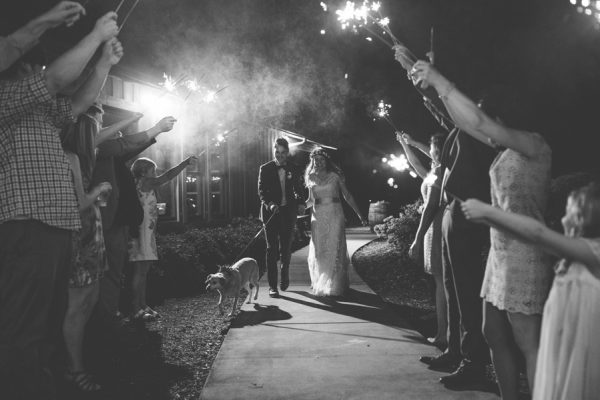 Congratulations to Kristin and Grayson, and a huge thanks to Hartman Outdoor Photography for sharing this wedding with us. Want more North Carolina wedding inspo? Then you've got to see this relaxed boho North Carolina wedding at Rock Quarry Farm!