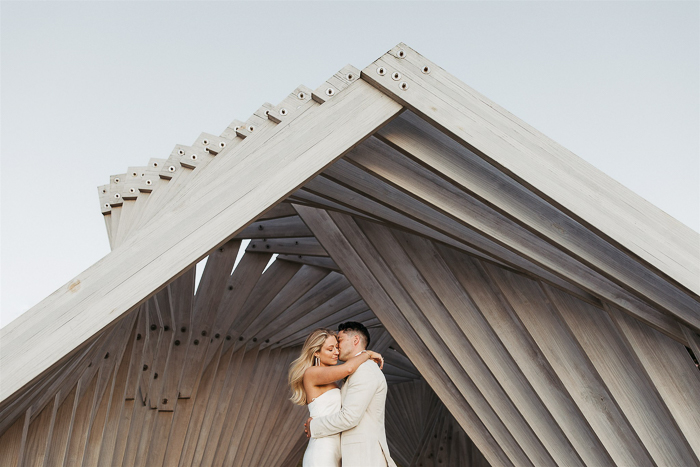 Ashton and Andrew had a simple wish for their wedding: to keep it small, cozy, and stress-free, with just their immediate family and closest friends. Although they lived in Australia, Andrew had a special connection to New Zealand, so it meant a lot to him to get married there. They didn't have a specific plan for their wedding, but they wanted it to fit in with the surroundings and make the most of the island's beauty. The result was a modern and natural Waiheke Island wedding, where art, architecture, and luxury came together perfectly.
Their ceremony venue had a unique sculptural structure with breathtaking views of the Hauraki Gulf. It didn't need much decor, as it was already beautiful, but they added simple white and green flowers to enhance the space. This created a perfect mix of modern architecture and natural elements. After exchanging heartfelt vows, the celebration continued with a relaxed dinner at the pavilion. They enjoyed delicious food and wine while surrounded by the most incredible ocean views.
Placing their trust in the experts, the couple's expectations were surpassed as their special day turned out even more remarkable than they had imagined. Fortunately, Wildfolk Photography was there to capture each precious detail, allowing us to relive the magic of their wedding day through these breathtaking images. Take a moment to scroll through and immerse yourself in every beautiful and heartfelt moment.
The Couple:
Ashton + Andrew
The Wedding: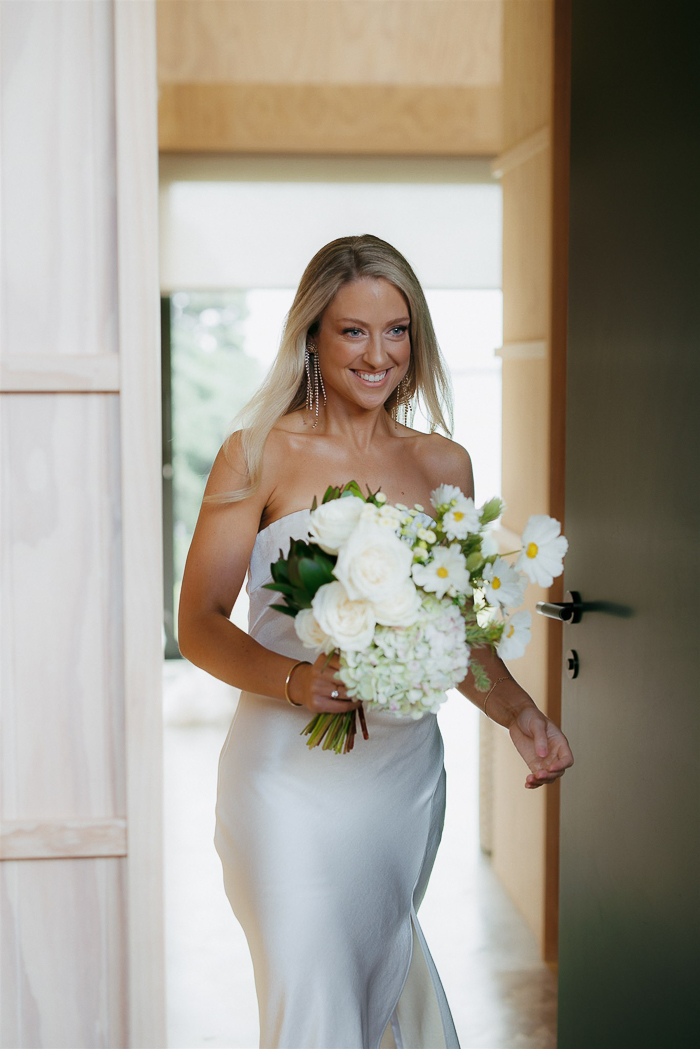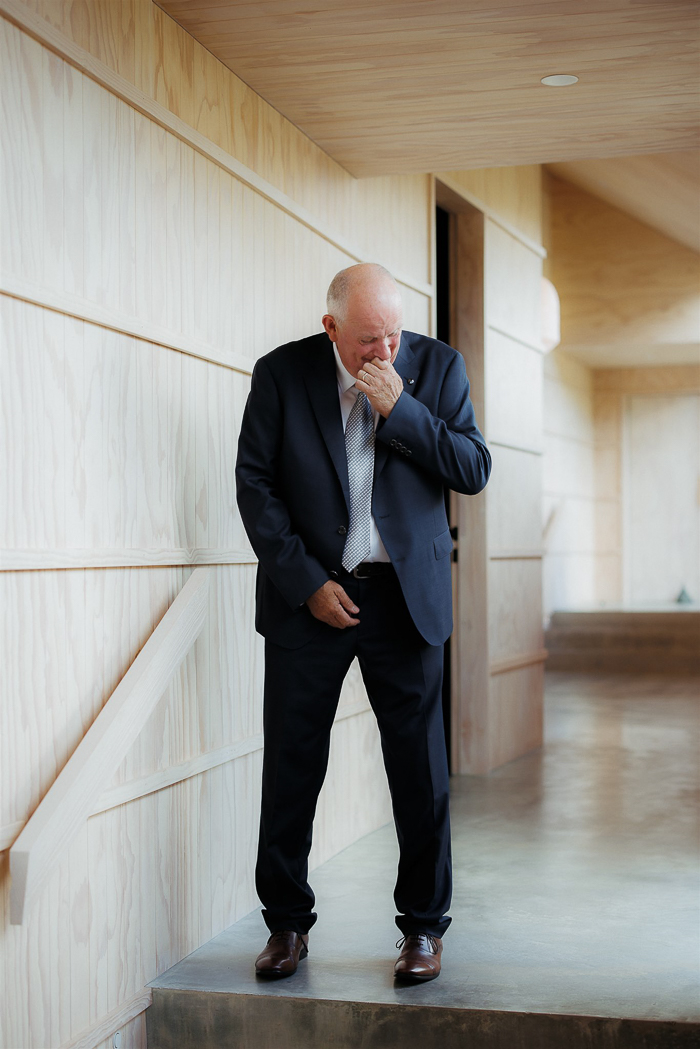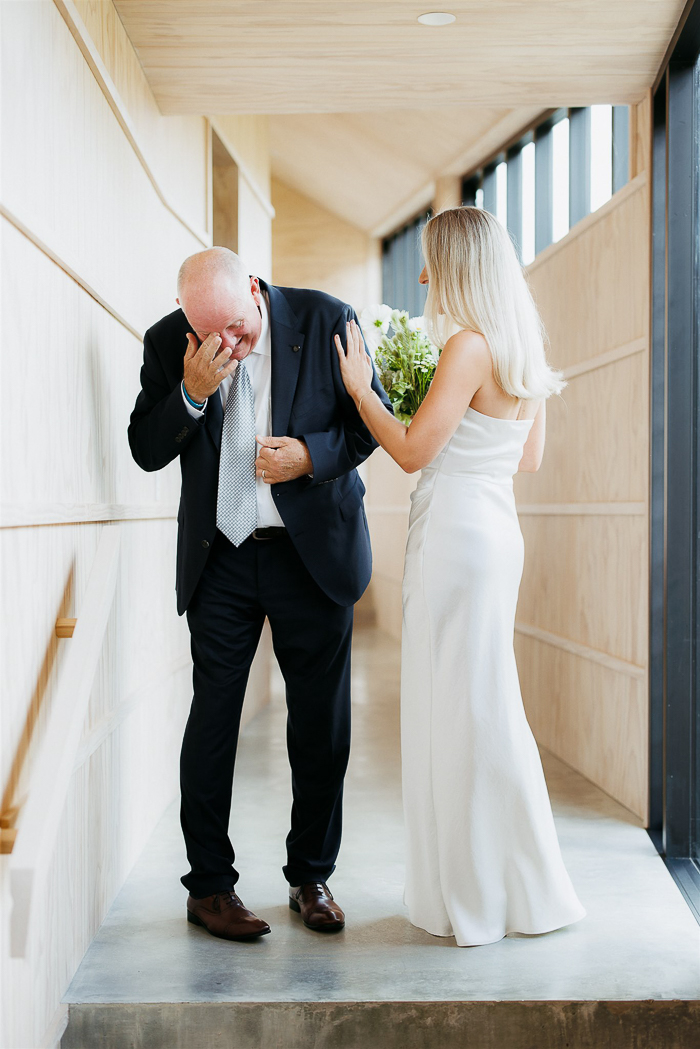 How Their Waiheke Island Wedding Came To Be
We live in Australia, but Andrew is from New Zealand, so it was quite meaningful for him to get married there. We first traveled together to Waiheke Island in March 2020 and fell in love with the place—the natural beauty, the fabulous food and wine, and the lovely people! Mawhiti was the first venue our planner showed us, and we couldn't get it out of our minds! No other places compared. The location overlooking the ocean is amazing. The unique Gateway Sculpture where the ceremony was held isn't like anything we had ever seen. The modern house was so spectacular and inviting we were blown away.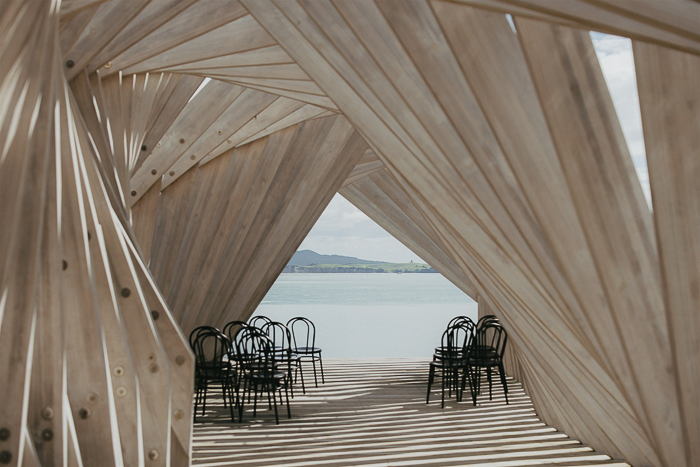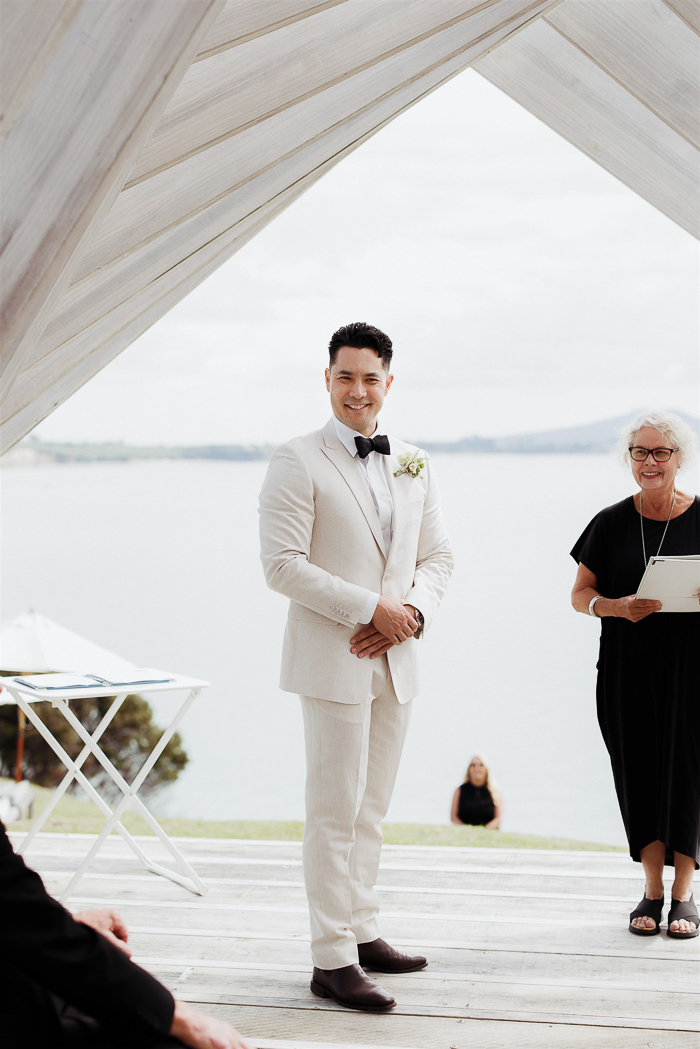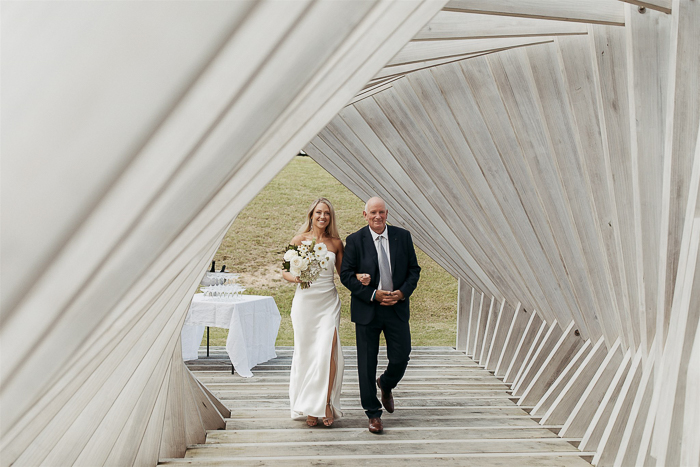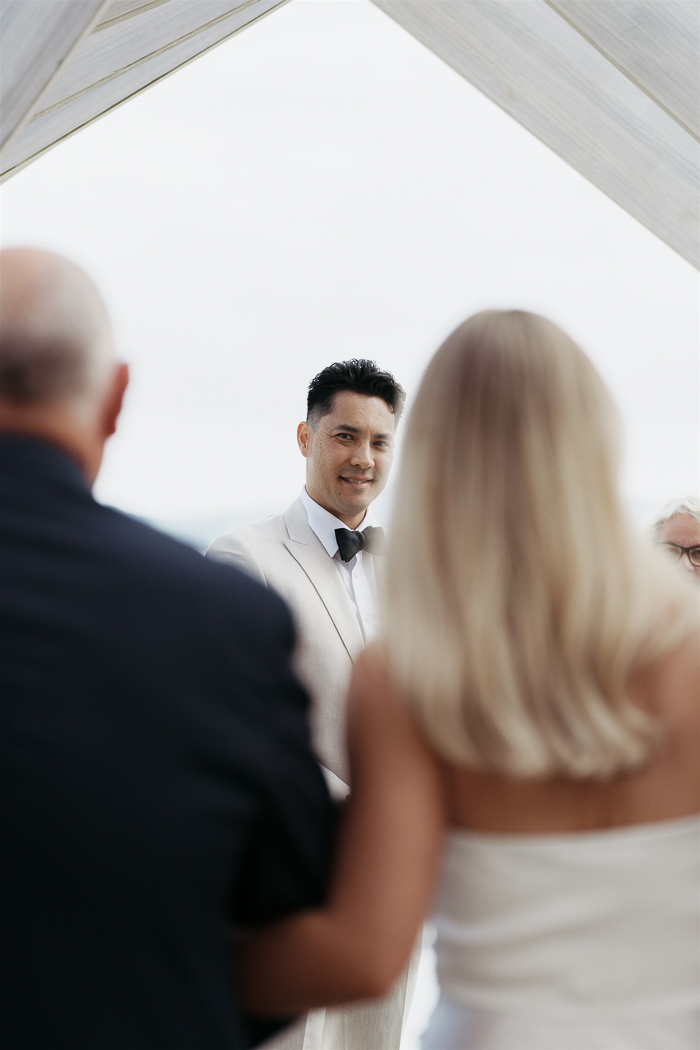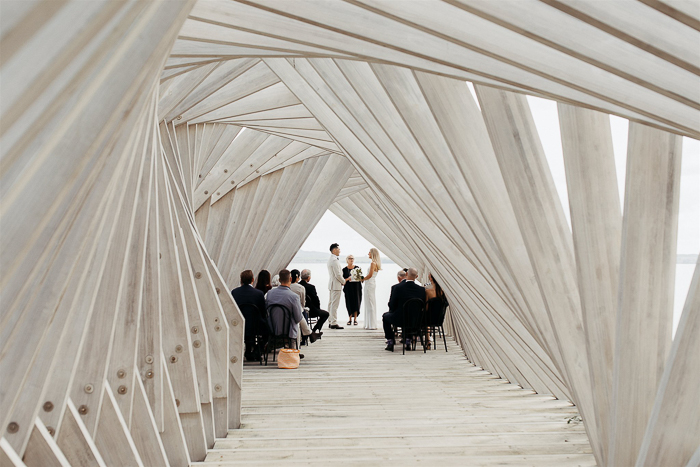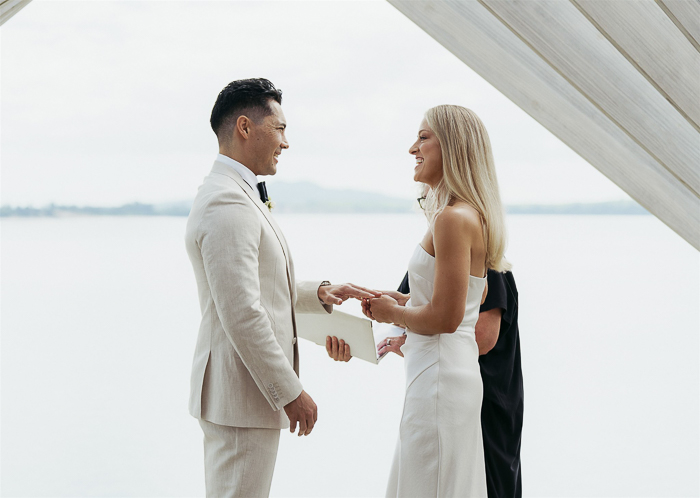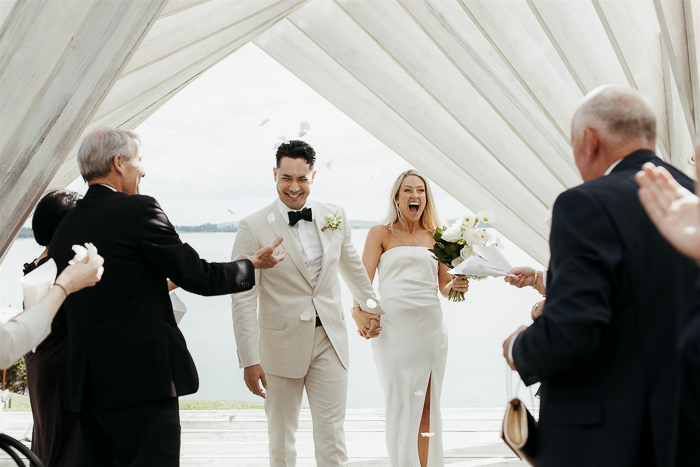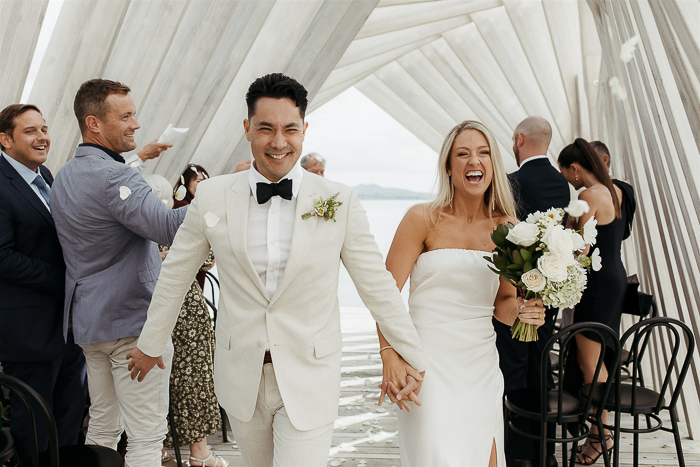 Creating An Intimate And Relaxed Wedding Vibe Was Top Priority
We aimed to have a small, intimate, relaxed wedding with our immediate family and closest friends. Our masseuse suggested the idea of having a wedding at a house with a chef to cater, so we have her to thank for this because it's certainly not something we'd considered. Overall, we wanted a simple, modern, and carefree wedding free from expectation. In terms of style, we didn't have a specific "vision" in mind, but we wanted it to be complementary to the environment to enhance the location's natural beauty. We were happy to leave it to the professionals and encouraged them to express their creativity.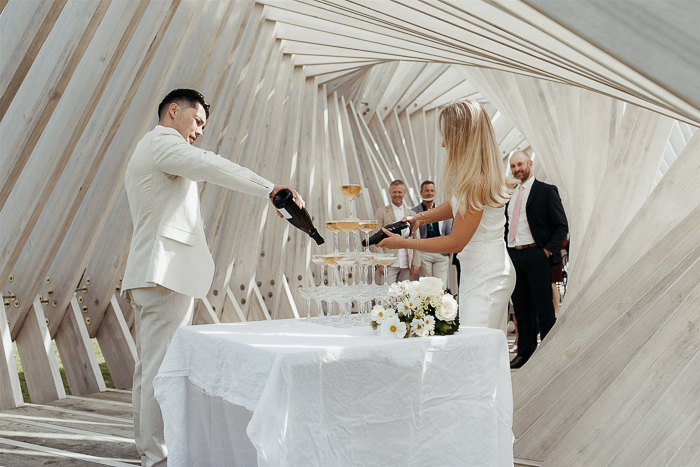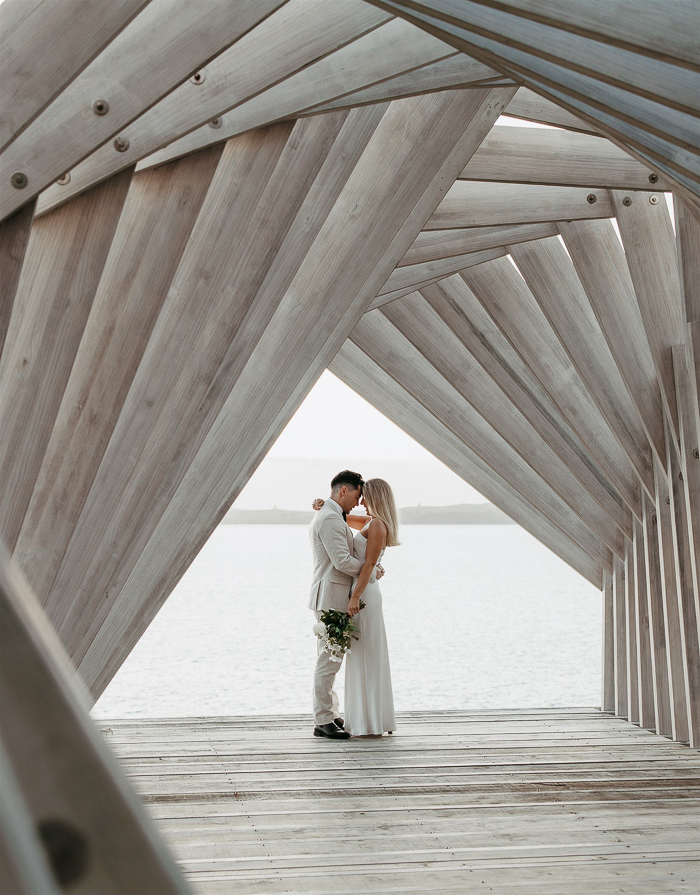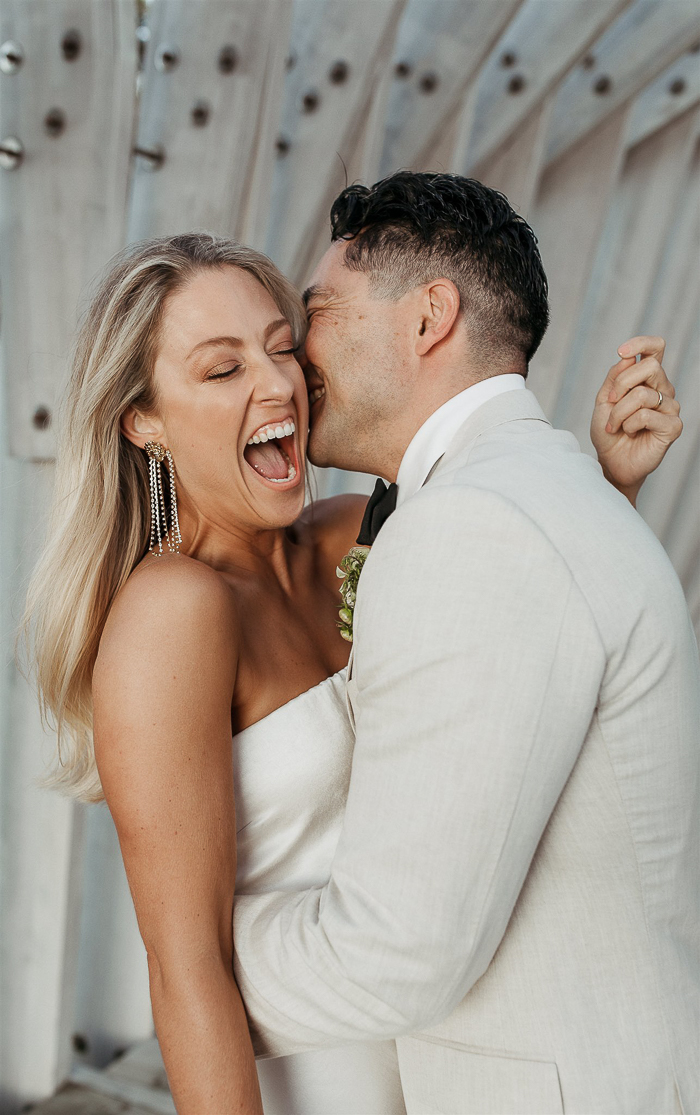 Wedding Advice: Focus on the Big Picture, Which is Your Marriage
A wedding can be whatever you want, so do what's right for you, not what you think you have to do. Go with the vendors you like, connect with, embrace their creativity, and trust their judgment. Don't get too bogged down in the details, the marriage is the main event, and your guests want to celebrate your special day with you!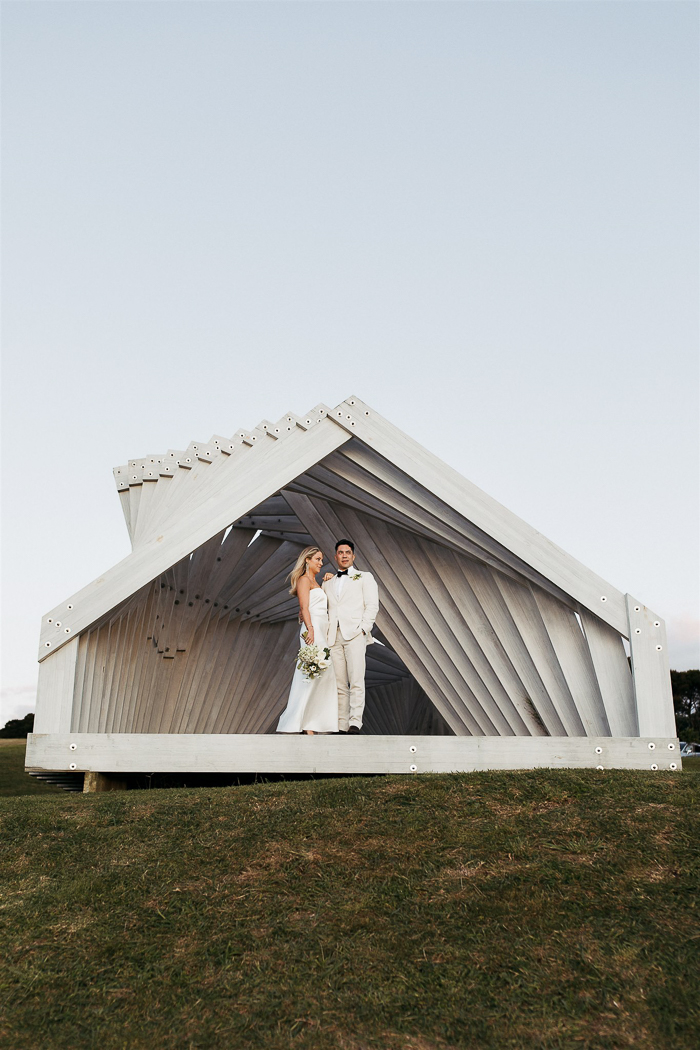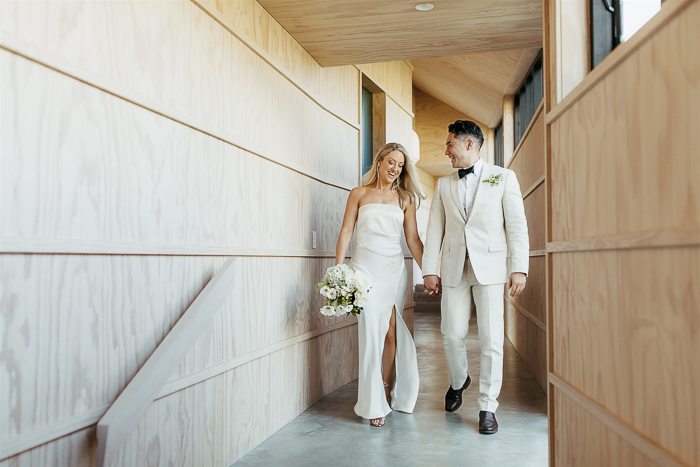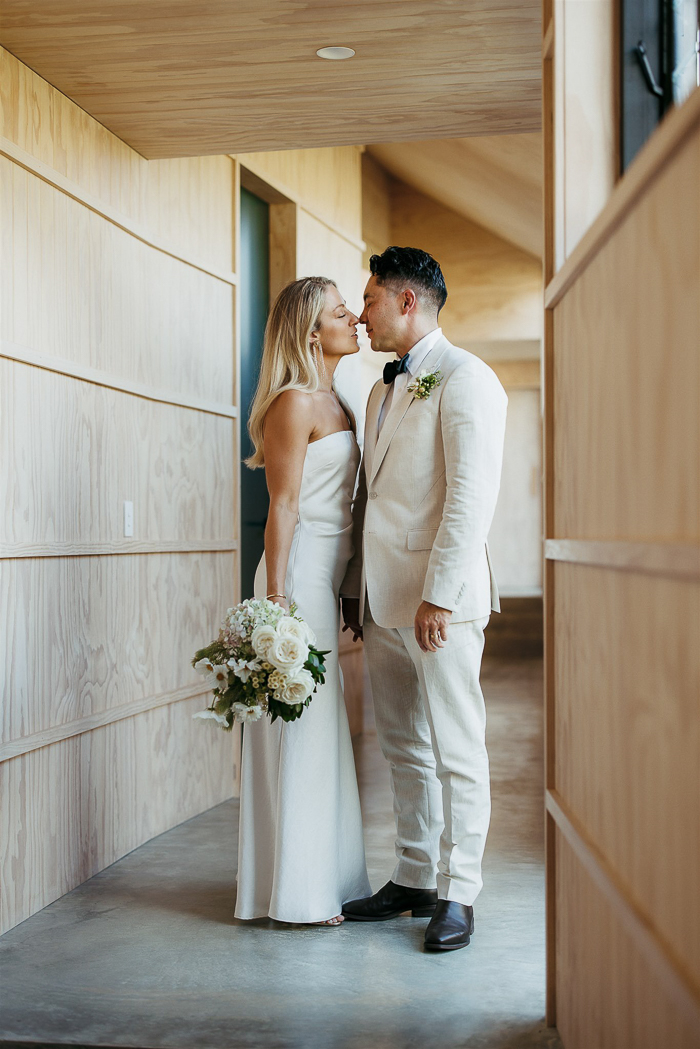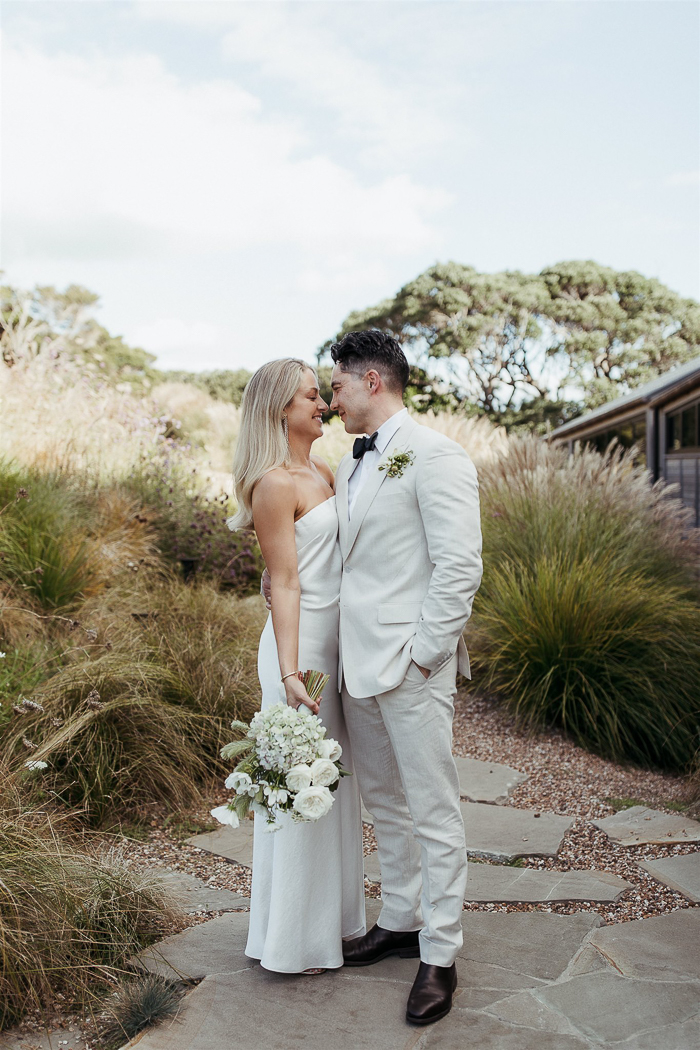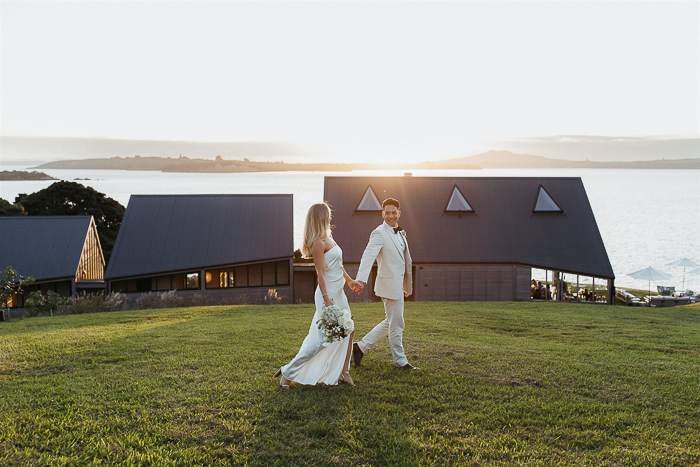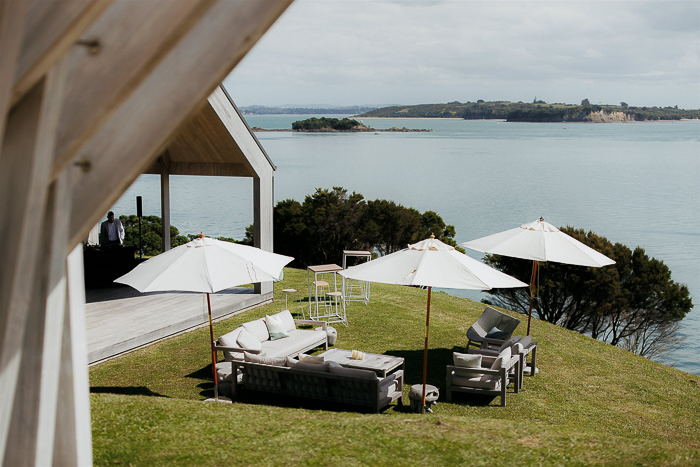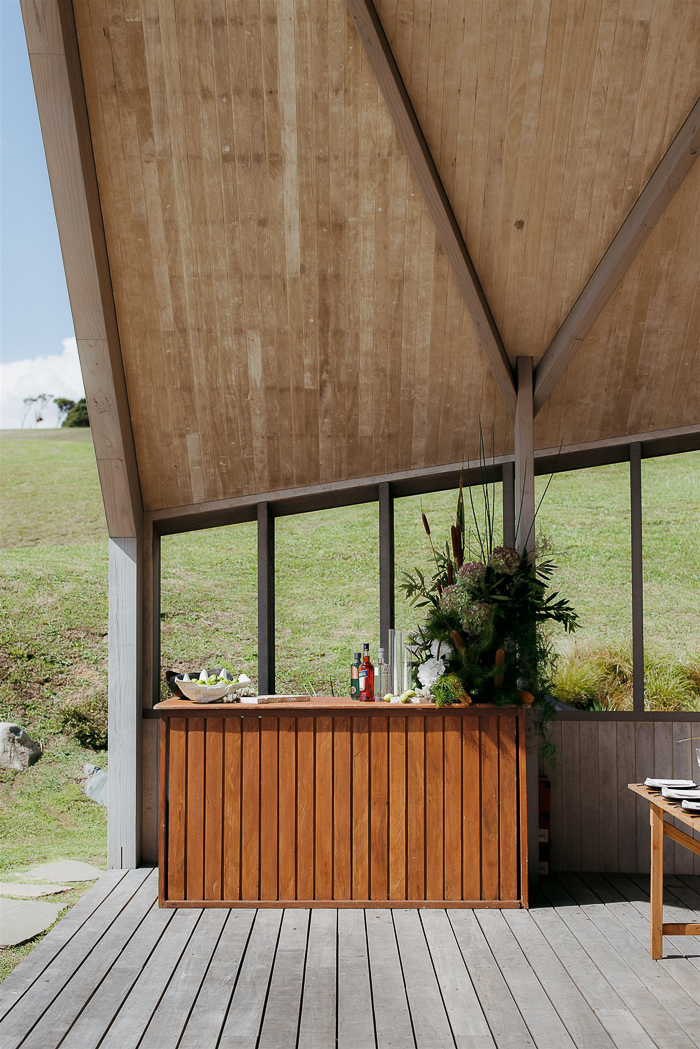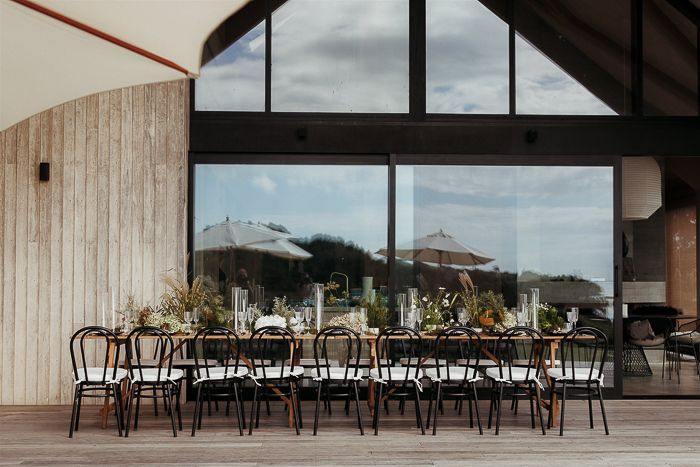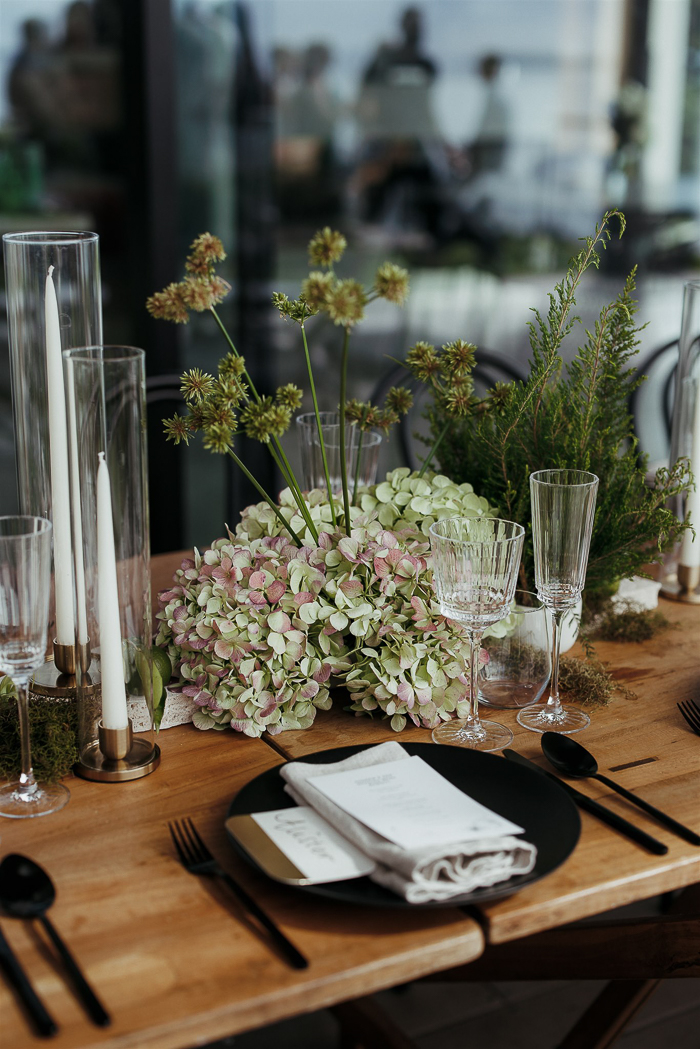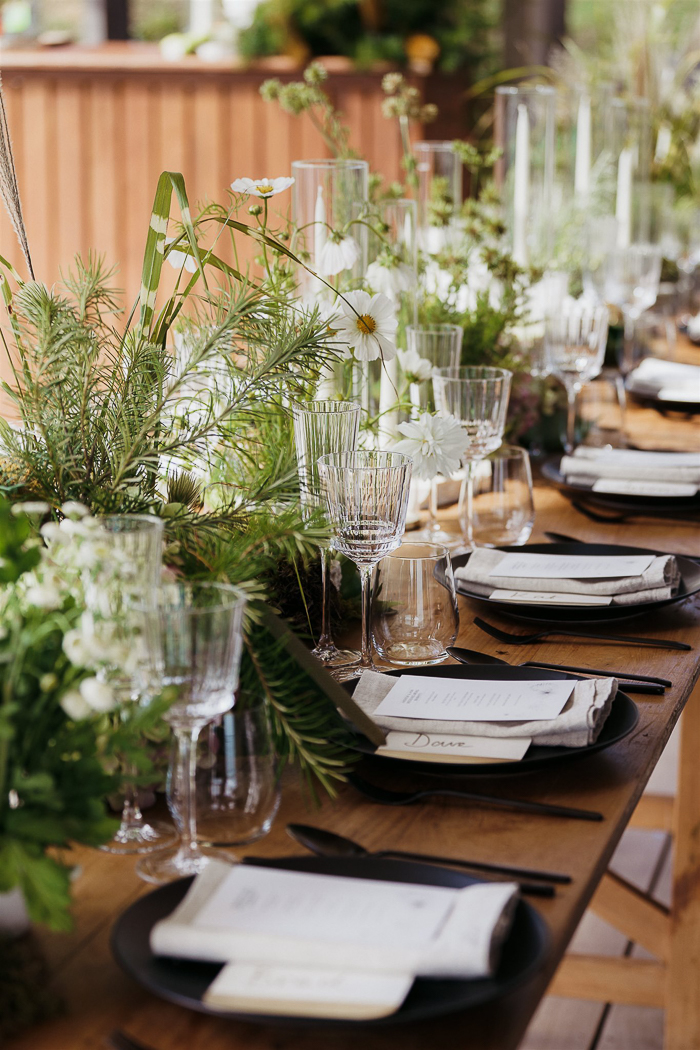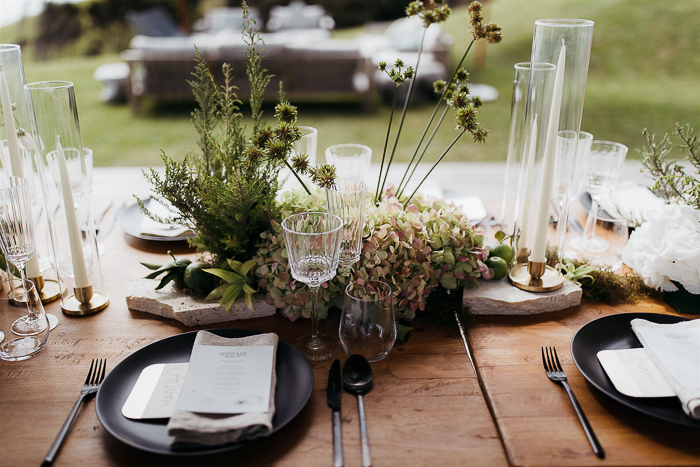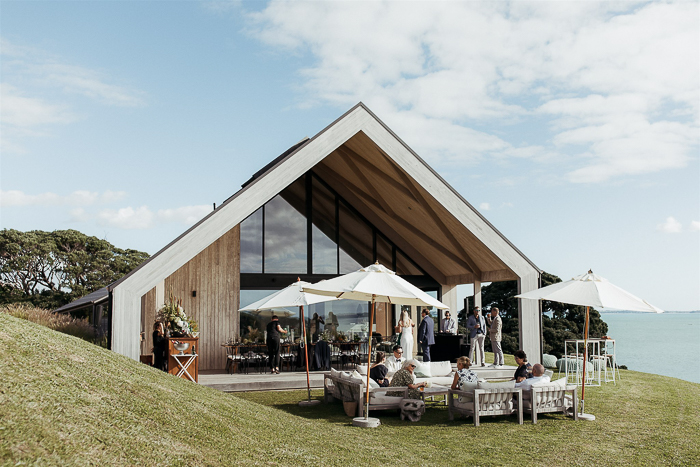 Staying Present and Soaking in the Joy
Everything was perfect—phenomenal weather, beautiful native floral arrangements, fantastic music, delicious food, and a fabulous photographer who made us comfortable. Beyond the material elements of the day, we both managed to stay very present and "in the moment" so we could soak it all up and enjoy the day. We're thrilled we managed to do this because the day went so fast, too fast!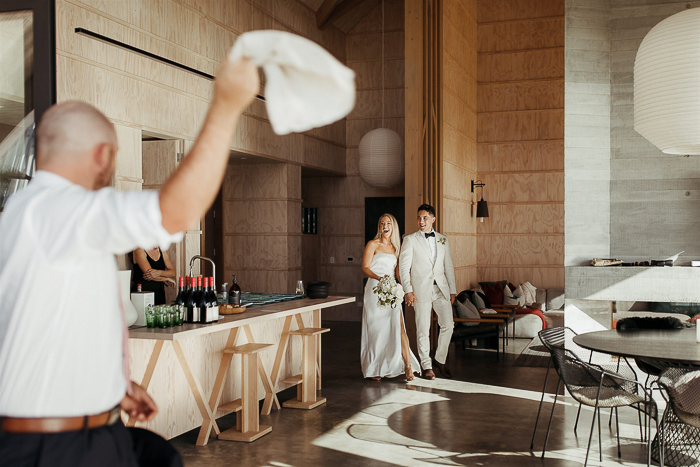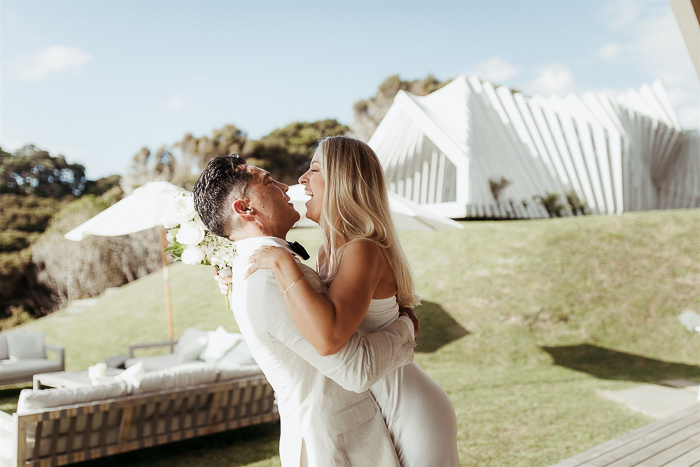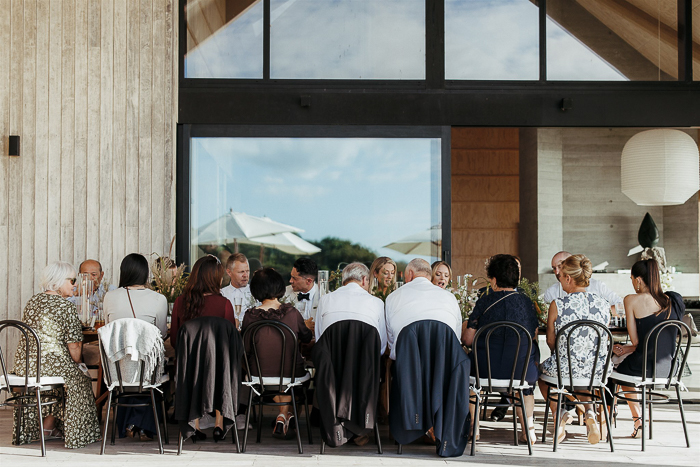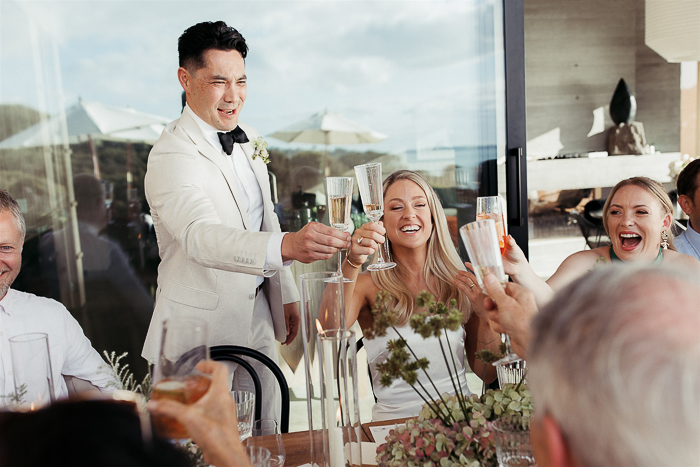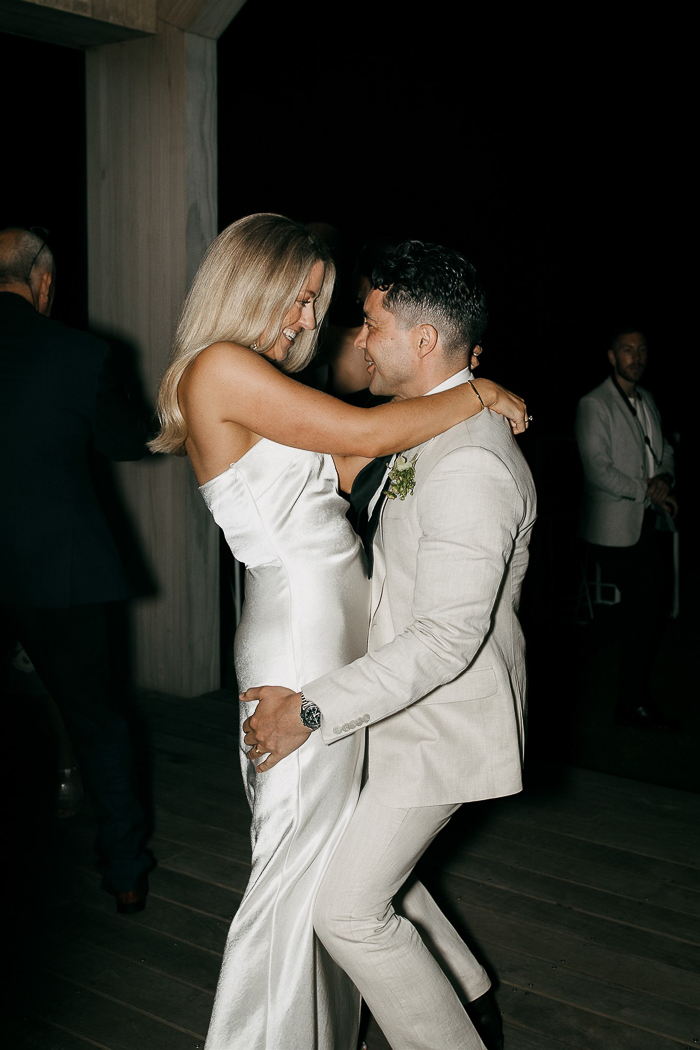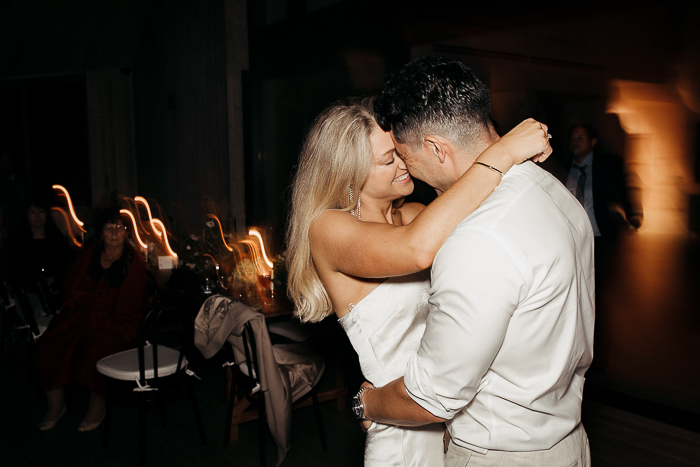 Congratulations to Ashton and Andrew on their modern and natural Waiheke Island wedding. A big thank you goes to Wildfolk Photography for expertly capturing the heartfelt moments and stunning details that bring their love story to life.
Take a cue from Ashton and Andrew: Your wedding should be exactly how you want it to be. Don't feel pressured to follow others' expectations. Choose vendors you genuinely connect with and let their creativity shine. Don't stress over small details, and less can definitely be more. Remember, the marriage itself is the most crucial part, and your loved ones just want to celebrate your special day with you!