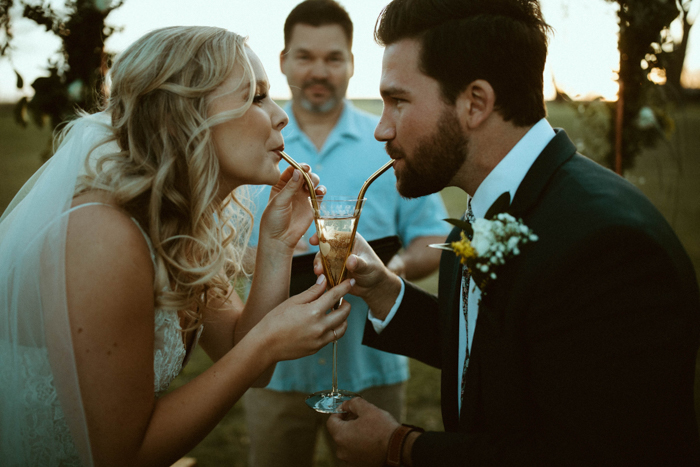 We love when our Junebabes don't let COVID-19 ruin their day! Haley and Alex had different plans for their wedding day, but due to gathering restrictions, they had to change their destination plans to something much more local and intimate—a virtual backyard wedding. And we're swooning! We can't wait for you to see the photos by Jessika Christine Photography.
If you've found yourself in a similar situation given the Coronavirus pandemic, here are some words of encouragement from the couple:
We had originally planned to have a destination wedding in Cabo, Mexico with a group of around 50 family members and friends. As soon as the pandemic caused international travel restrictions, we knew we wanted to keep our wedding date and to have it somewhere that meant a lot to us. That place happened to be Alex's family acreage in Iowa where we spent most of our time growing up and building our relationship. We invited our immediate family and had the rest of our family and friends be a part of our special day virtually. The natural setting of the Iowa countryside allowed us to plan quickly and be stress free on our wedding day, and made it more about us. We couldn't have been happier with how intimate and simple the day became.
The Couple:
Haley & Alex
The Wedding:
Private Residence, Council Bluffs, Iowa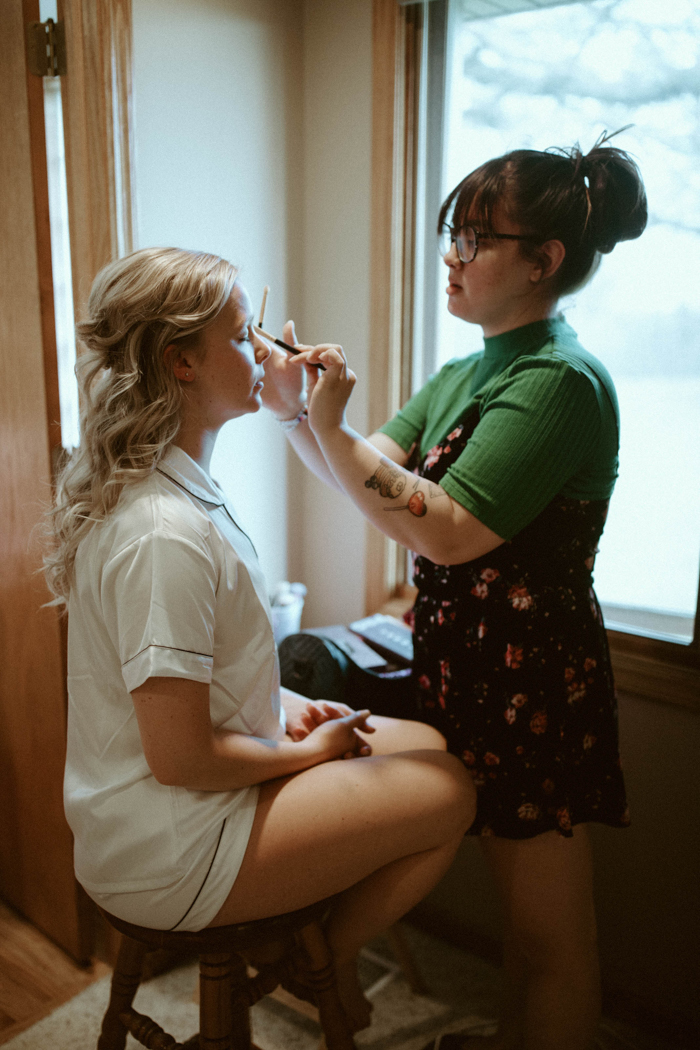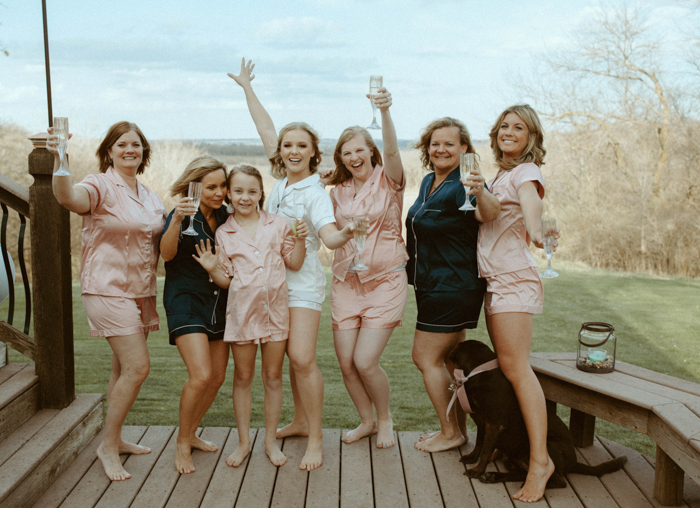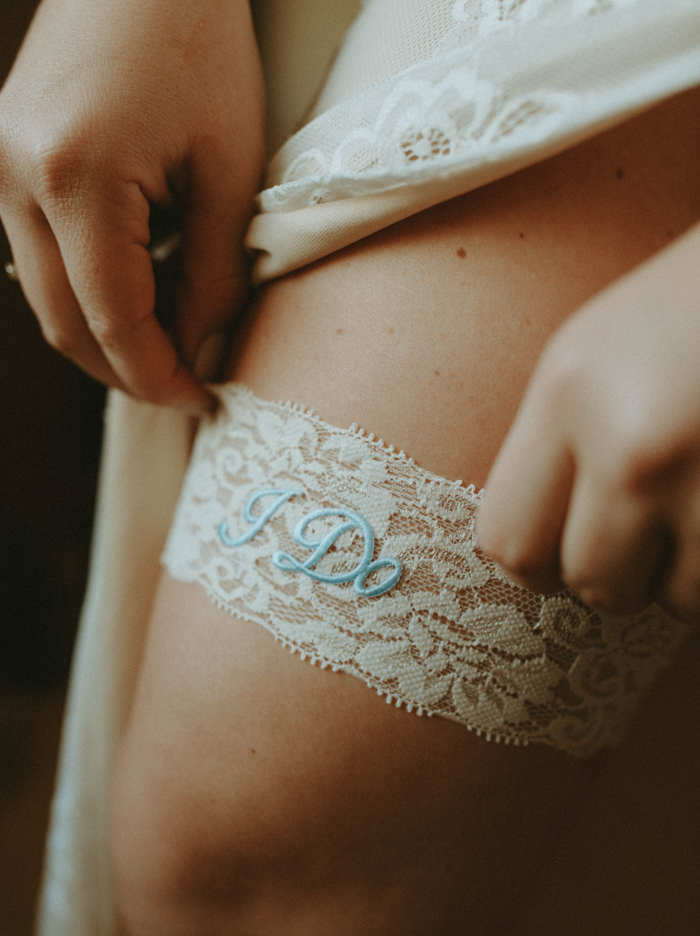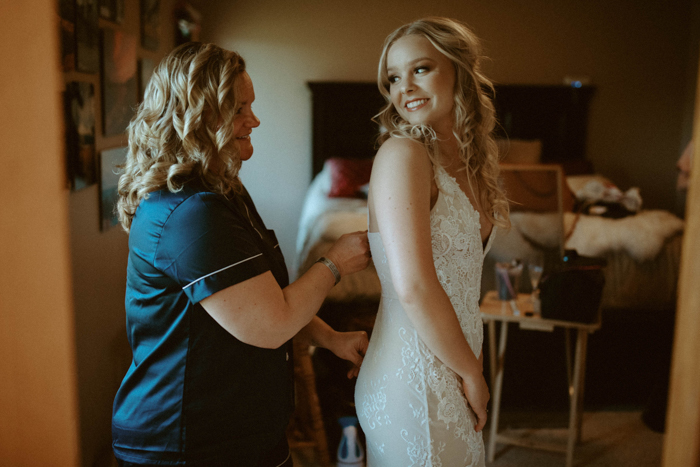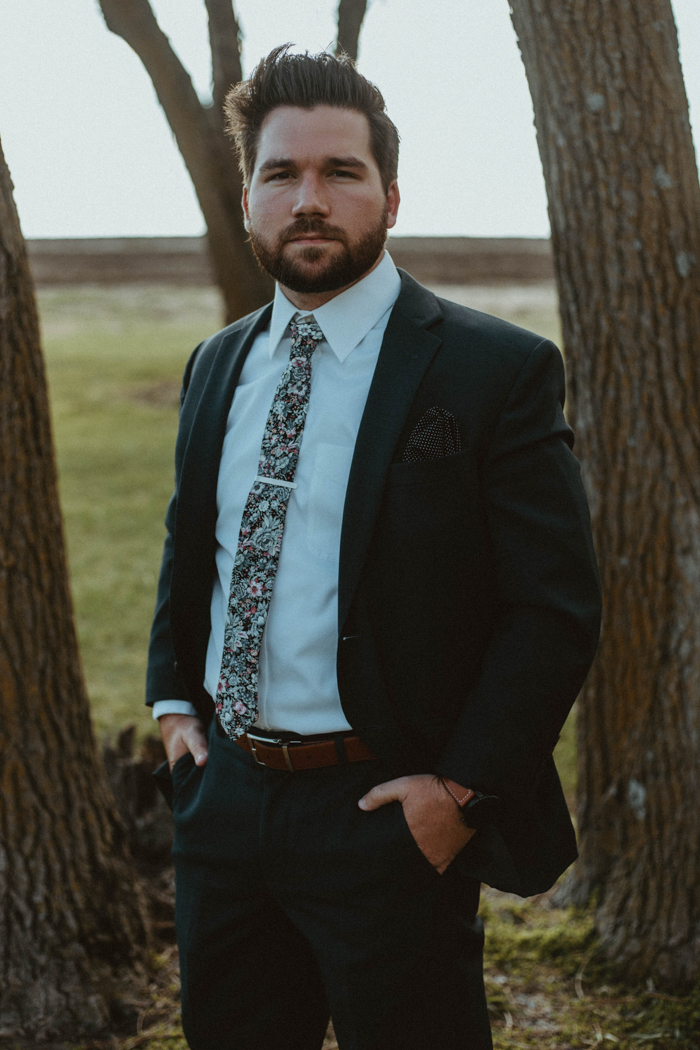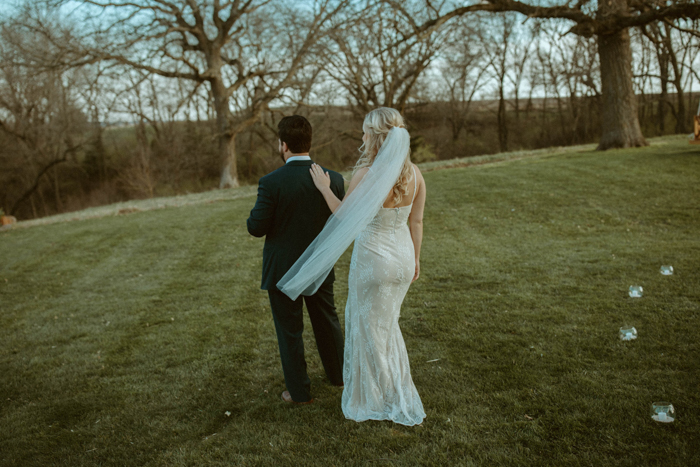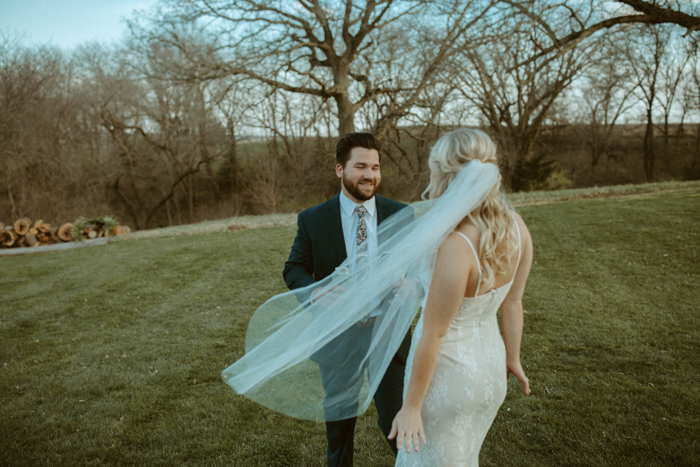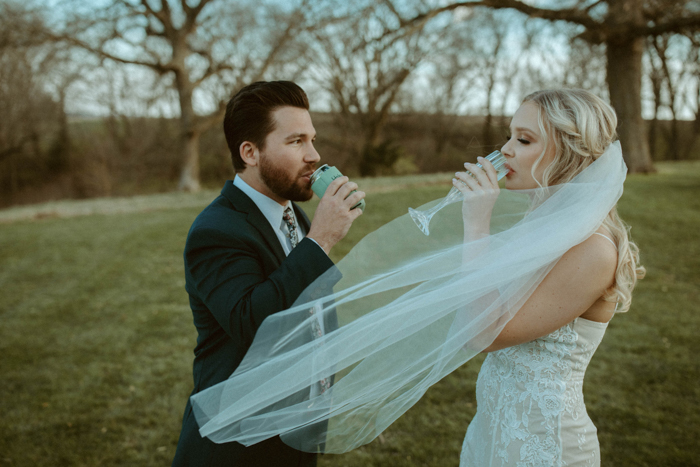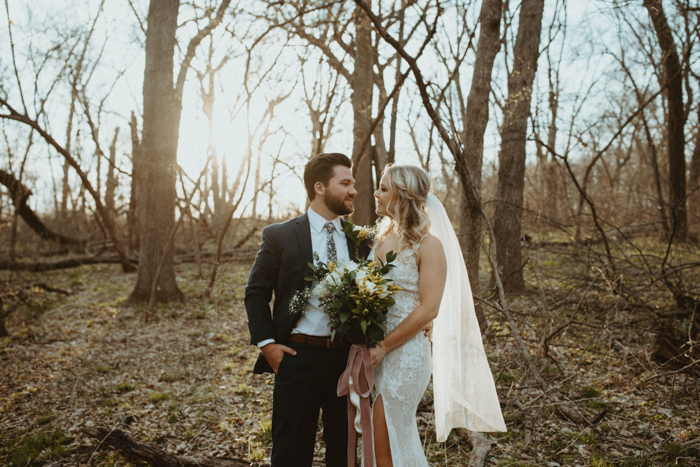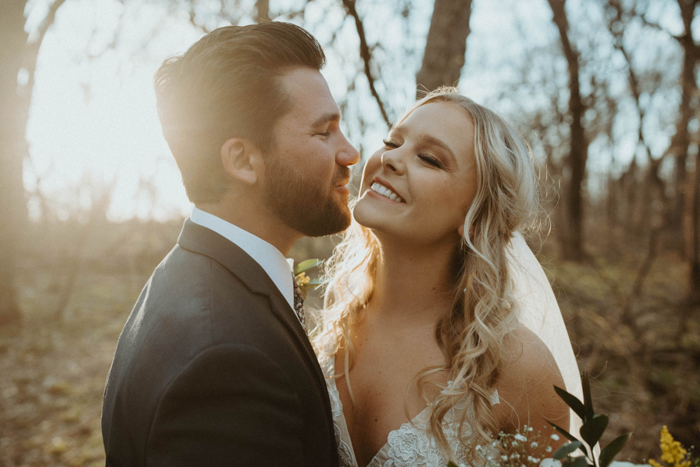 For as much as you plan for your special day, not everything will go according to plan. We quickly found out that the most important thing for us was our happiness and being together in an intimate setting. As much as we wanted those special people in our lives to be a part of our day, we had to make the difficult decision to do what was best for us. Our advice is to remember that YOU are the most important on YOUR wedding day, and at any moment you are feeling stressed, remember you will be married and together at the end of it. The more simple and intimate = less stress and more about you!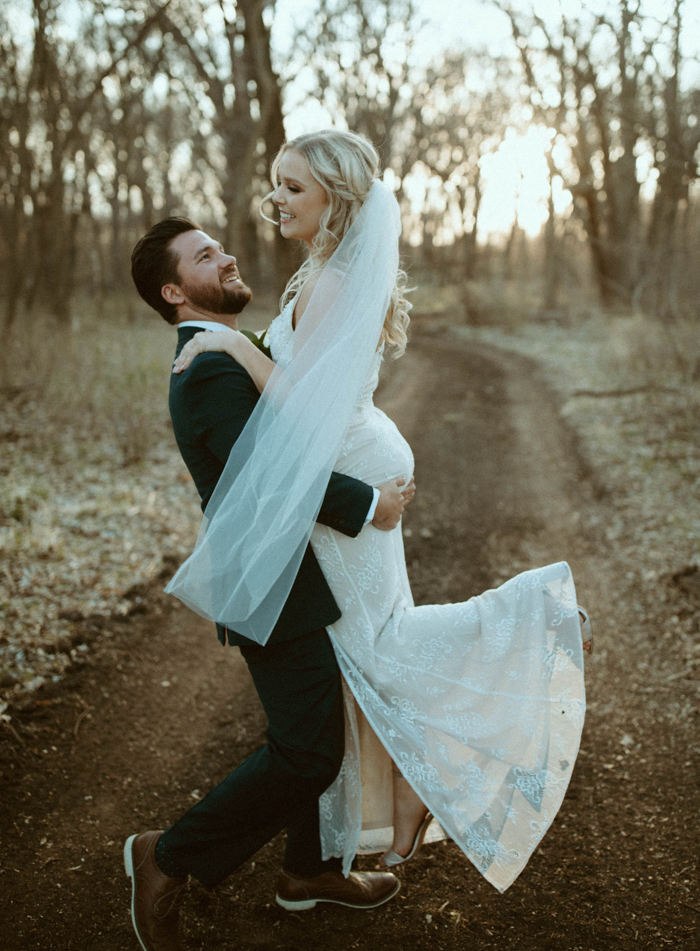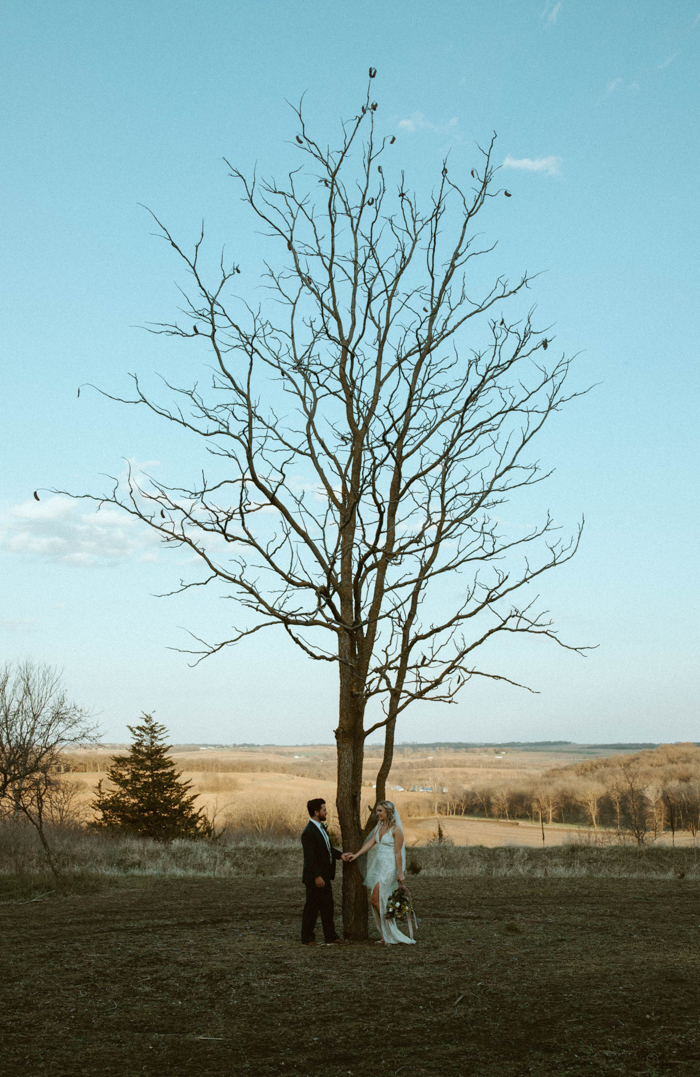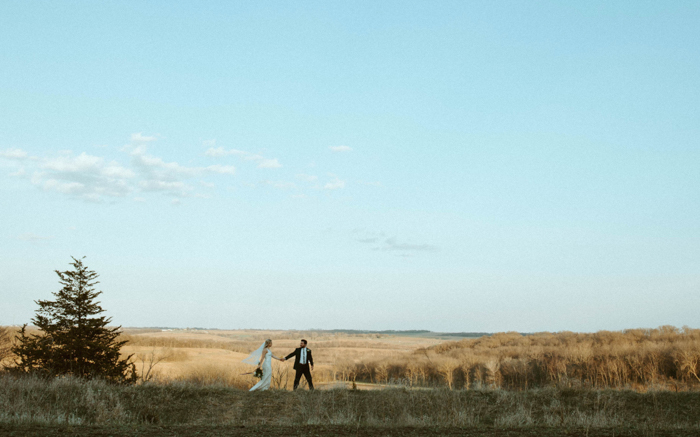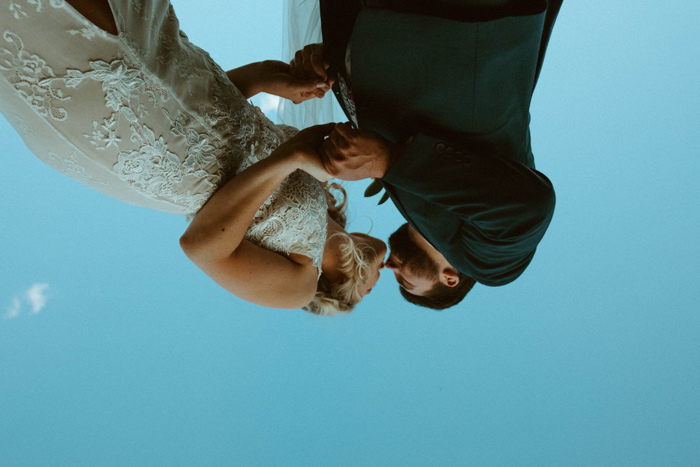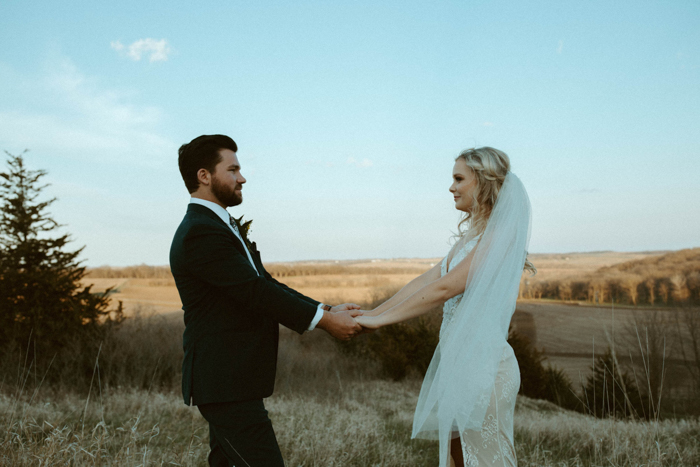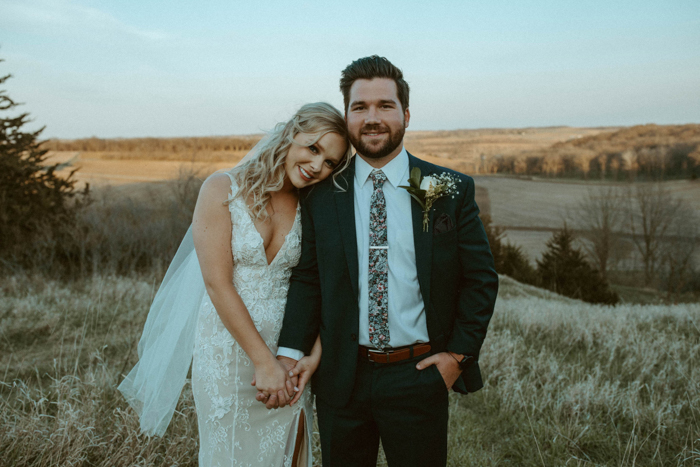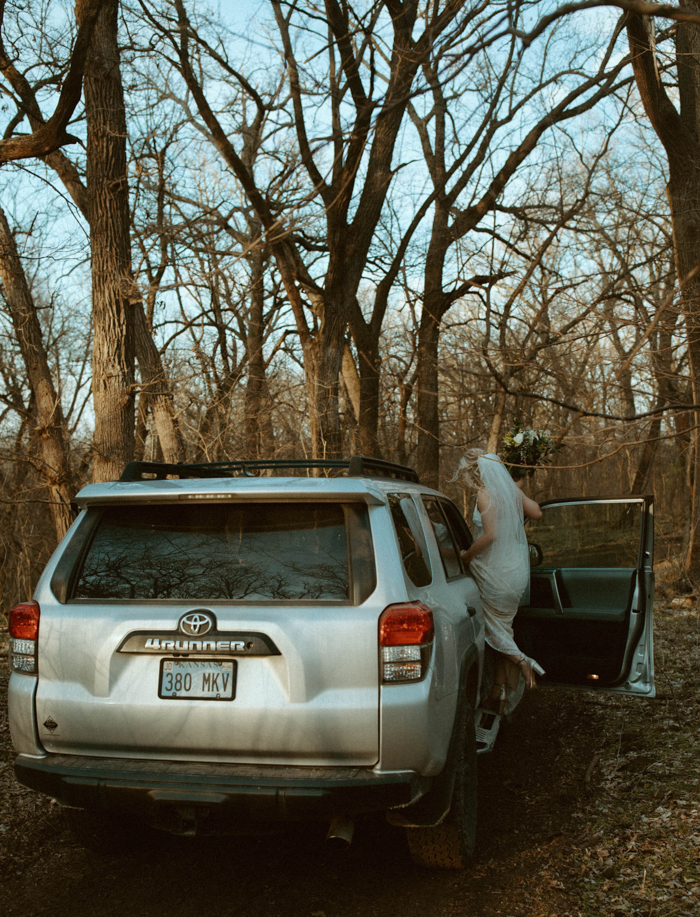 There were many parts of the day that will always be memorable, as we were able to relax and focus on ourselves throughout the entire day. Because of the minimal decor we purposefully planned with, it was an easy setup and everyone got to pitch in. It was special to have our small group of family put everything together so perfectly.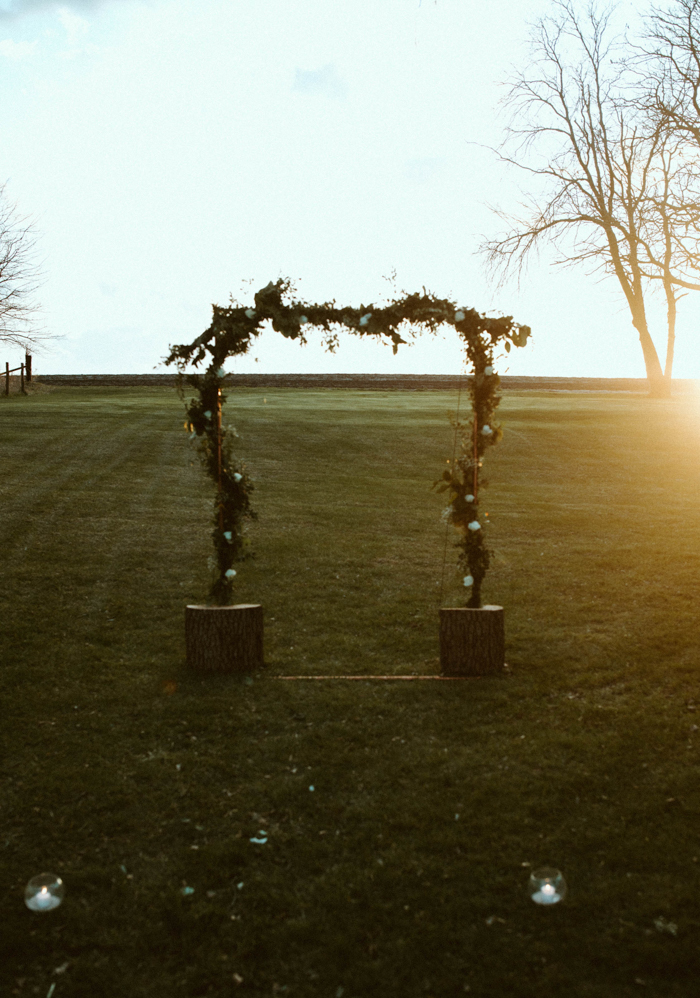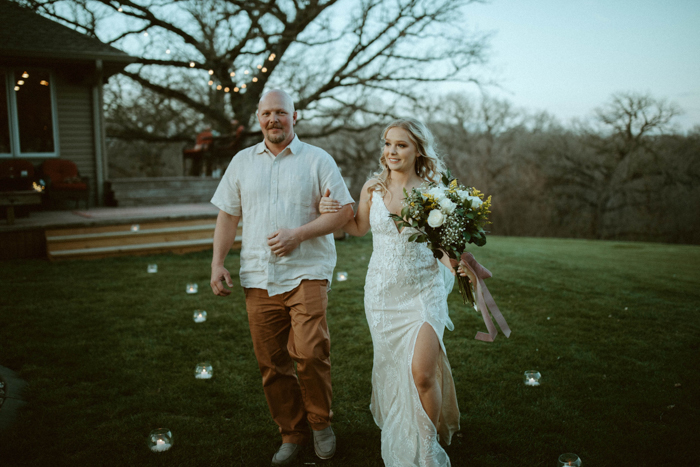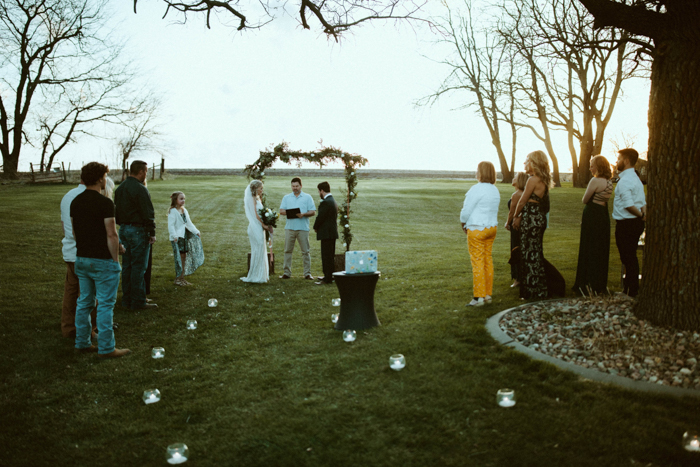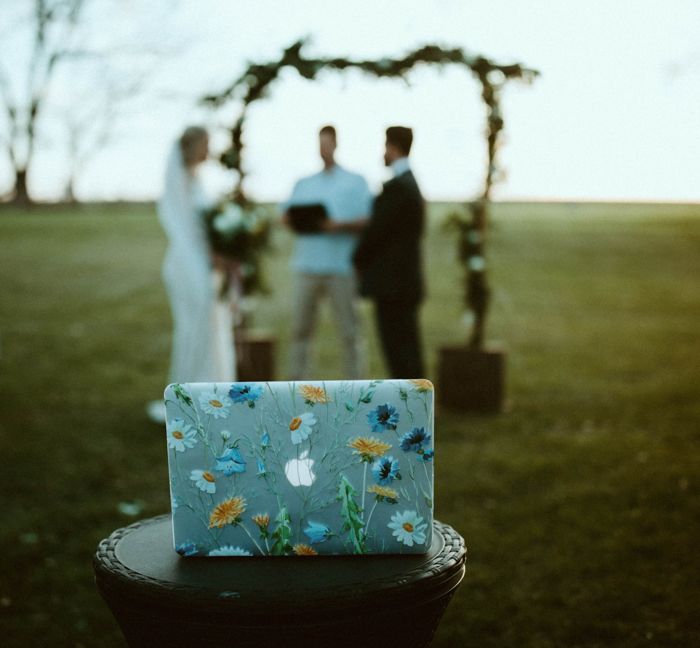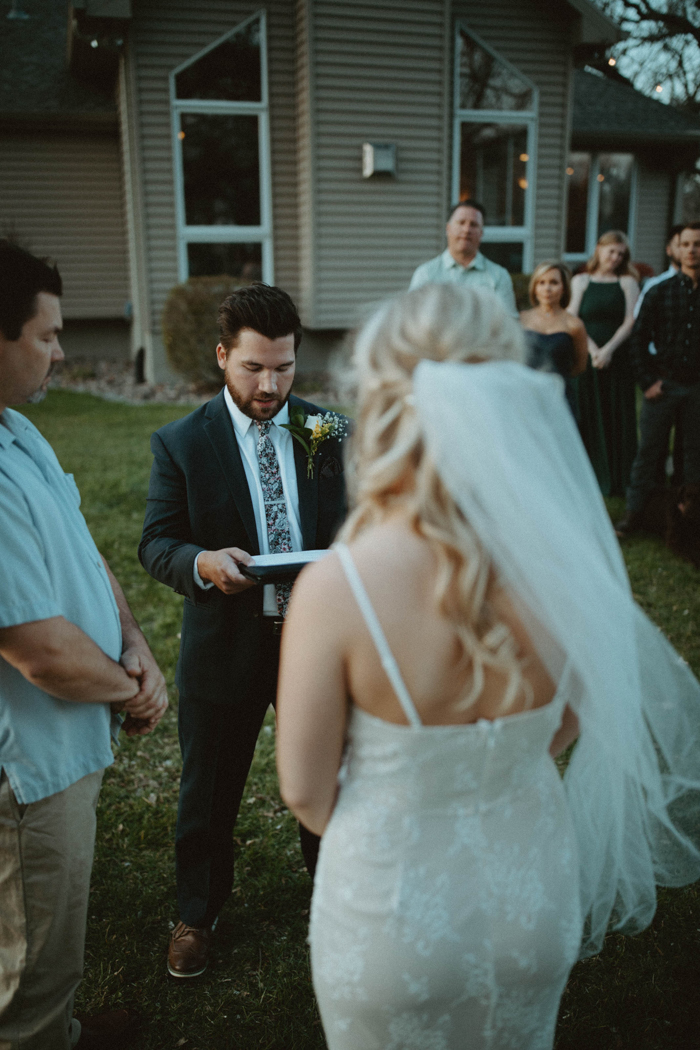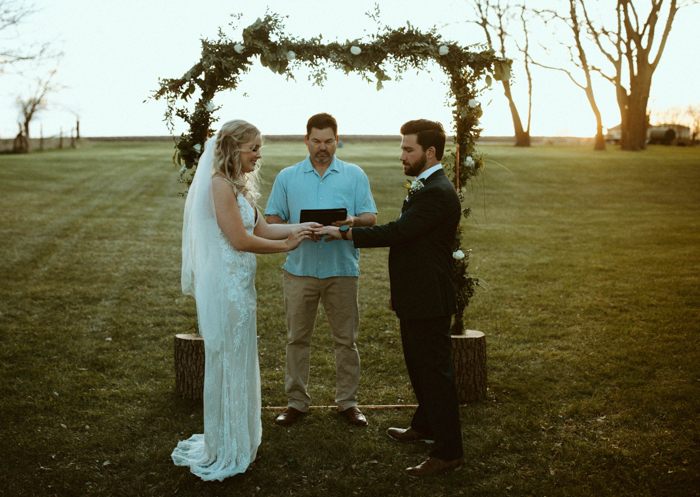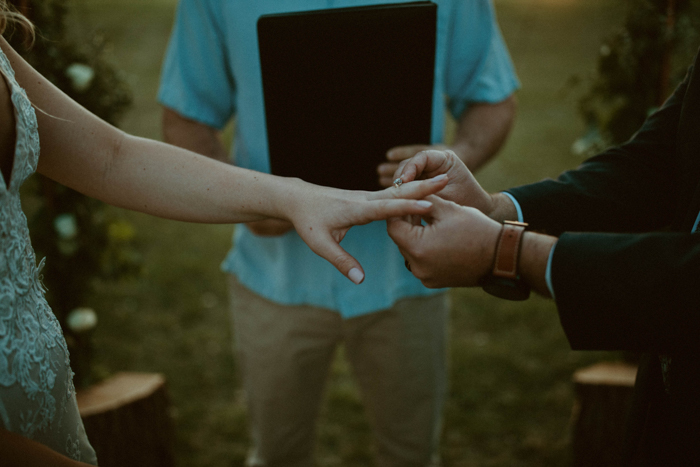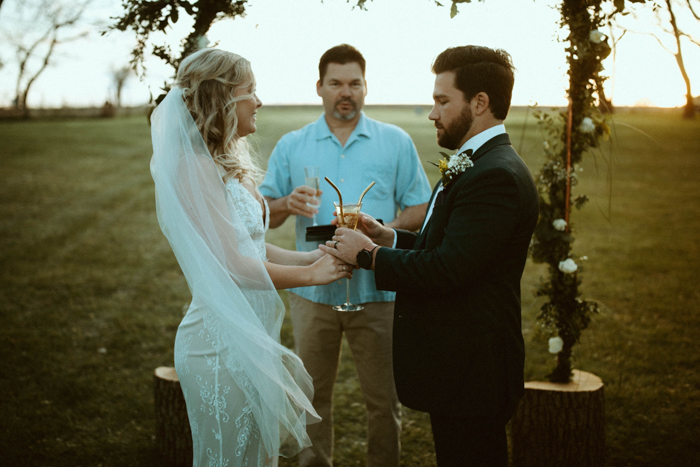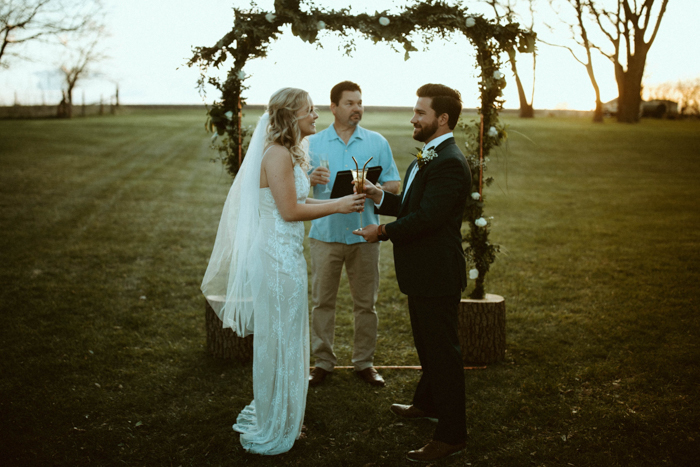 We decided on a "unity toast" during our ceremony, which included a special champagne flute that Alex's parents used on their wedding day as well. It was super fun to include in the ceremony and we loved that everyone was involved in the toast.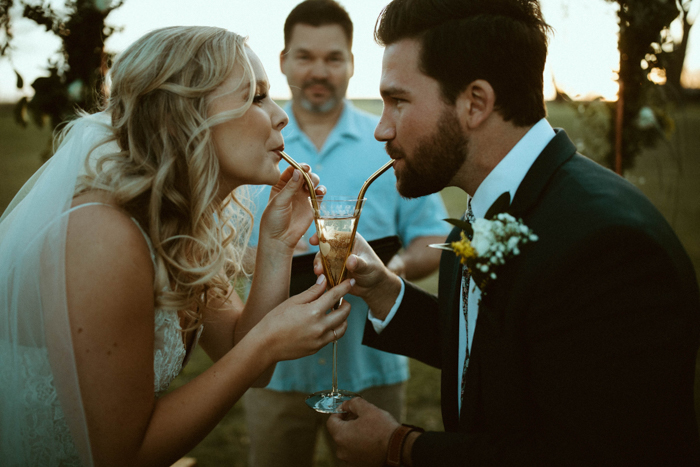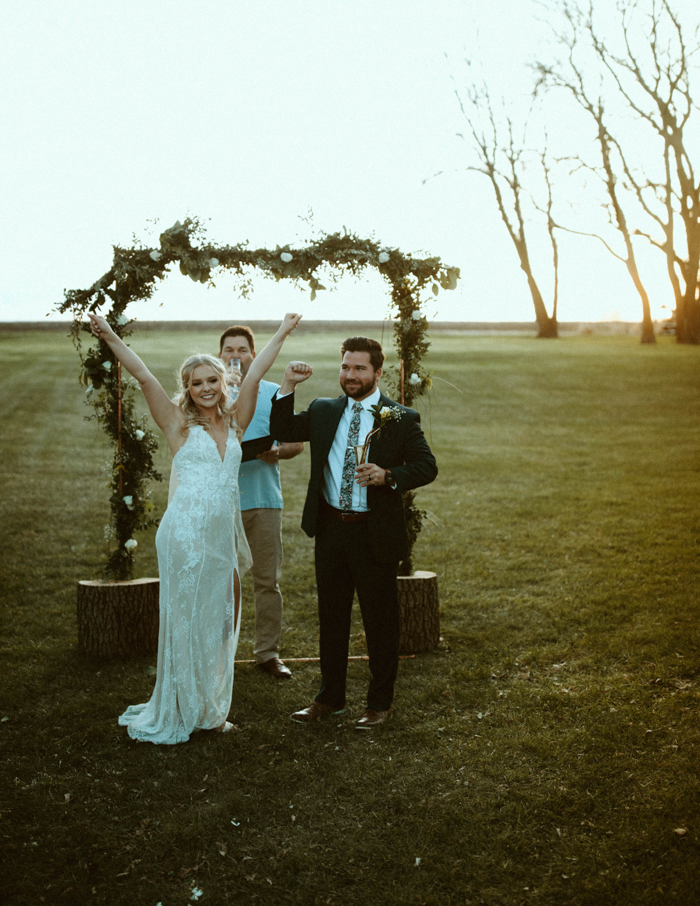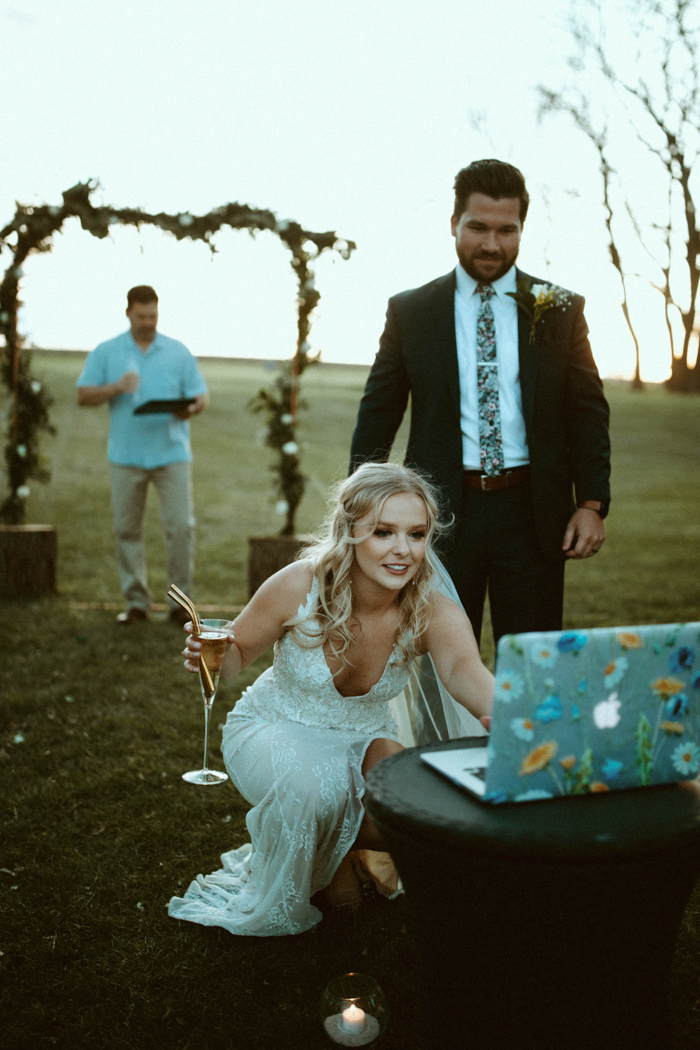 Jessika was great to work with and was so flexible from the start. When originally planning to travel to Cabo with us and as plans changed, she was happy to continue to shoot our wedding day wherever it was located. The family acreage had a lot of beautiful locations, but we knew that Jessika would have an eye of the best spots.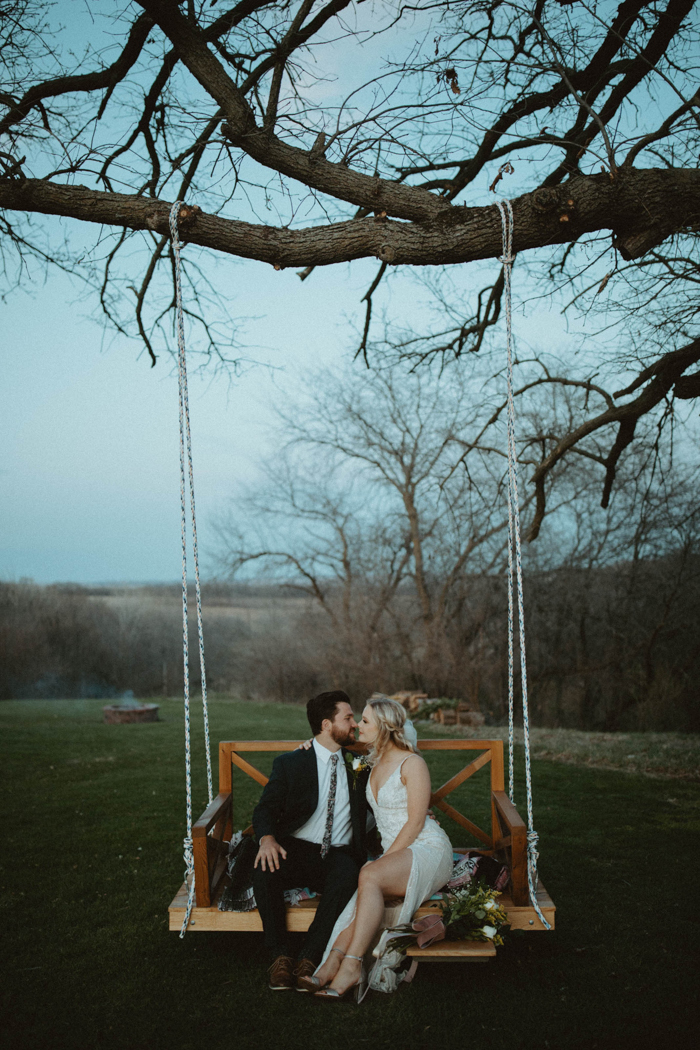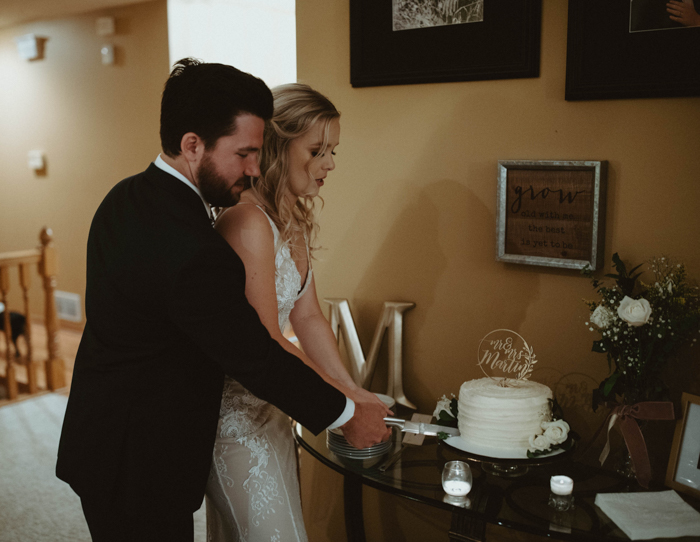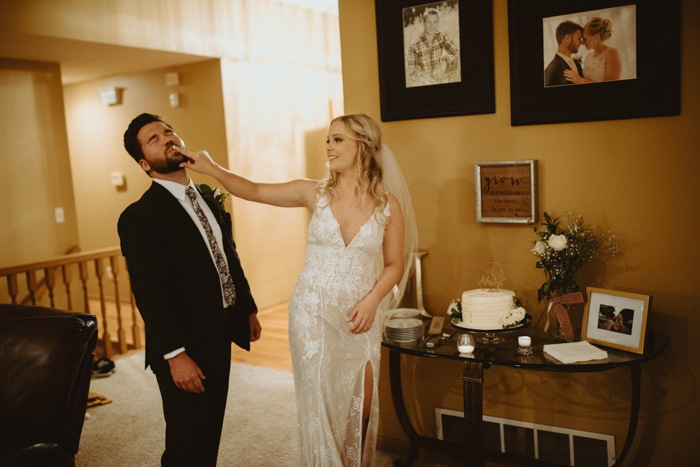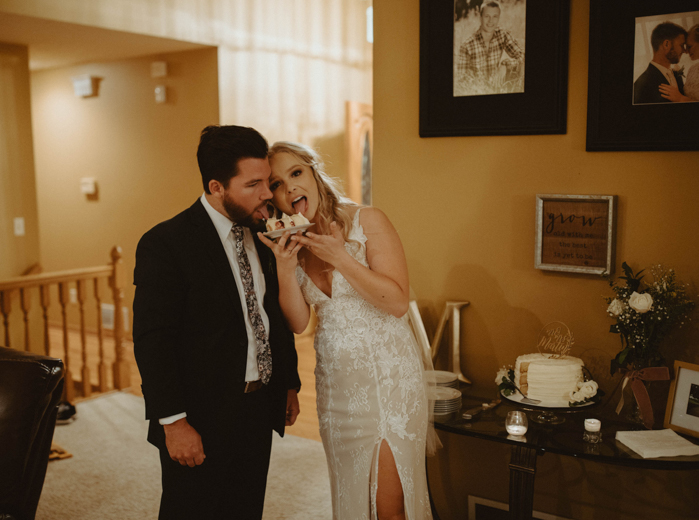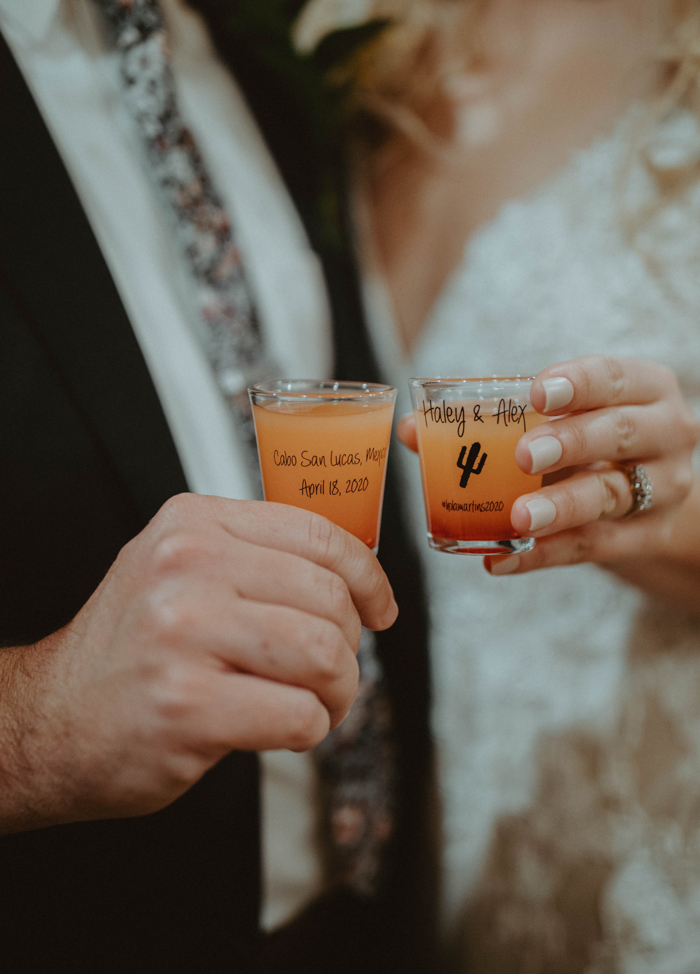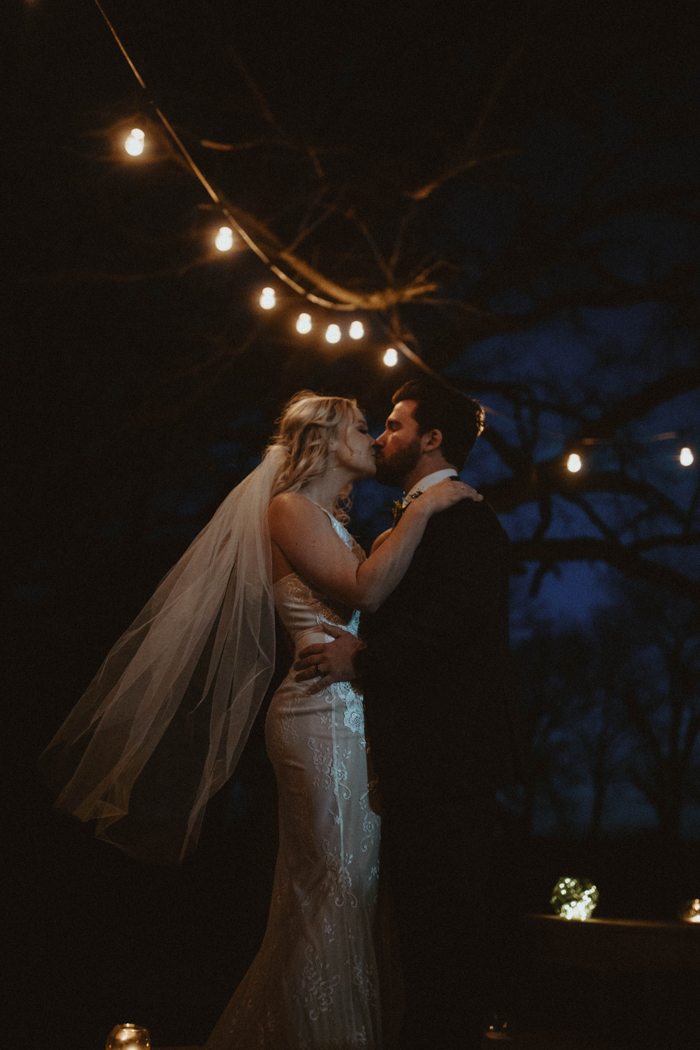 Congratulations, Haley and Alex, and many thanks to Junebug member Jessika Christine Photography for sharing their day with us! Be sure to visit Jessika's page in our directory of the world' best wedding photographers. Curious how other couples are handling their COVID-19 postponements? Learn how Real Couples Are Dealing With Their COVID-19 Wedding Postponements here.