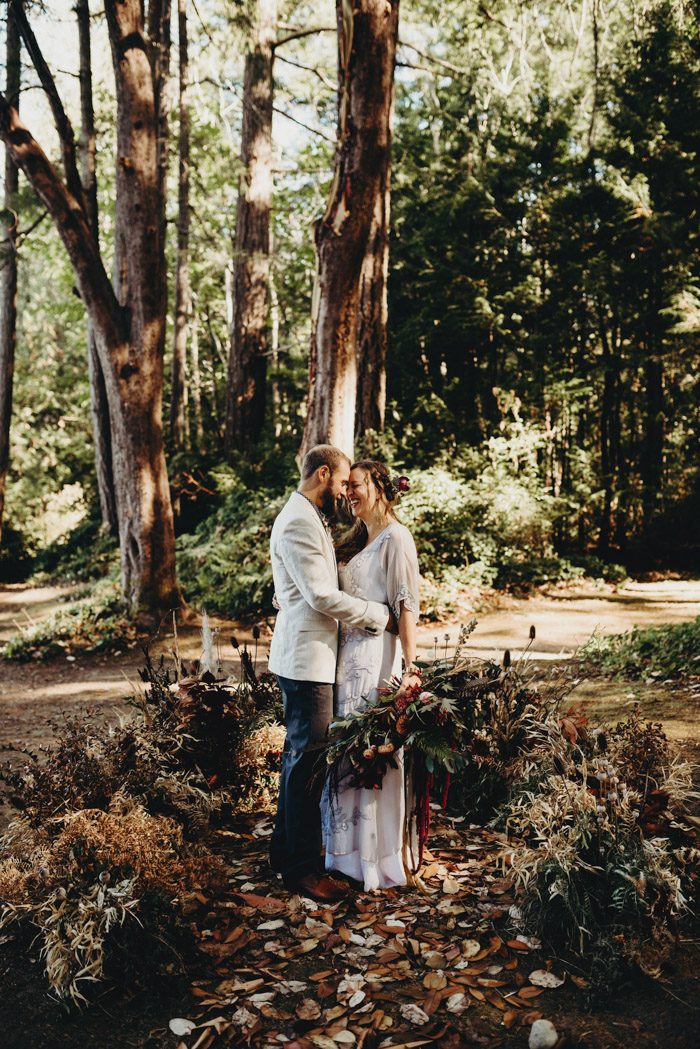 Bergen and Justin's Scenic Beach State Park wedding is proof that a special type of magic happens when two old souls find each other. This free-spirited couple was inspired to create a vintage Sunday picnic that focused on good food, a laid-back vibe, meaningful decor, and florals arranged by the bride, who owns Fire and Blooms. During their woodsy ceremony, Bergen and Justin exchanged vows in an aptly named "love nest," which featured a semicircle of dried grasses and flowers and allowed all the guests to surround them in a literal circle of love. For their reception, they laid out quilts in the grass, set up lawn games, and decorated wooden picnic tables with milk bottles, pennant banners, family heirlooms, and homemade pies. Every detail was perfectly curated to celebrate the couple's deep love of vintage goodness. But our absolute favorite moments came when Noelle Johnson Photography joined the couple on the beach to capture Bergen gifting Justin a surprise that was two years in the making. The story and his reaction are sure to hit you right in the feels!
The Couple:
Bergen and Justin
The Wedding:
Scenic Beach State Park, Seabeck, Washington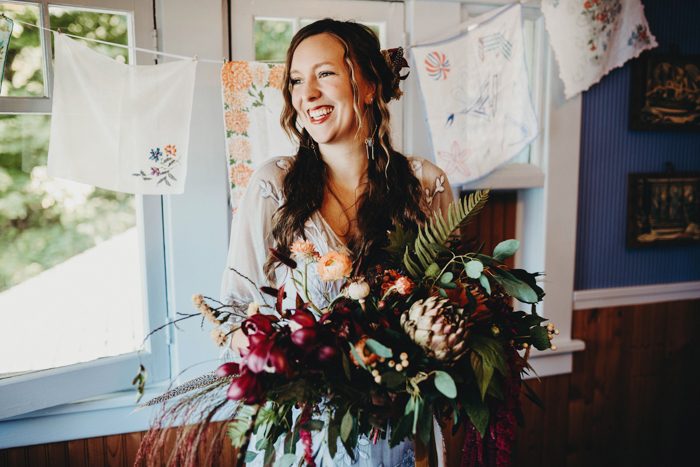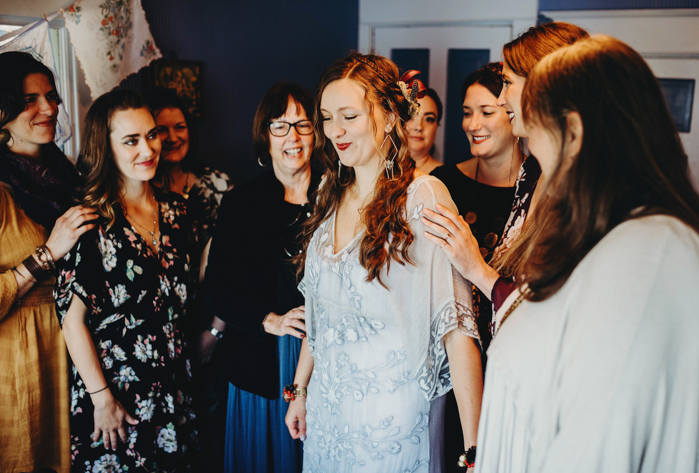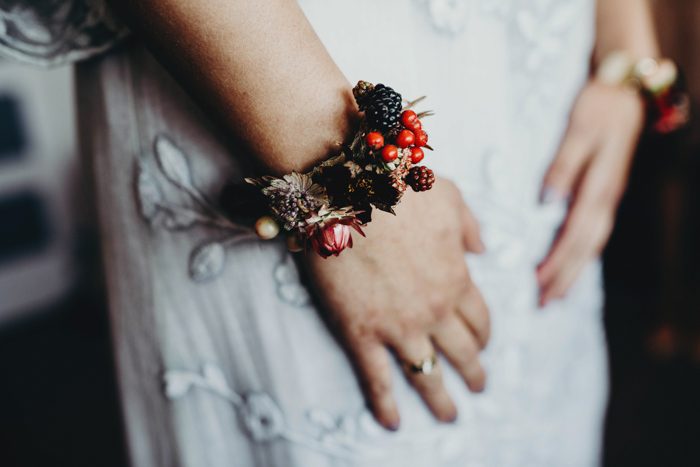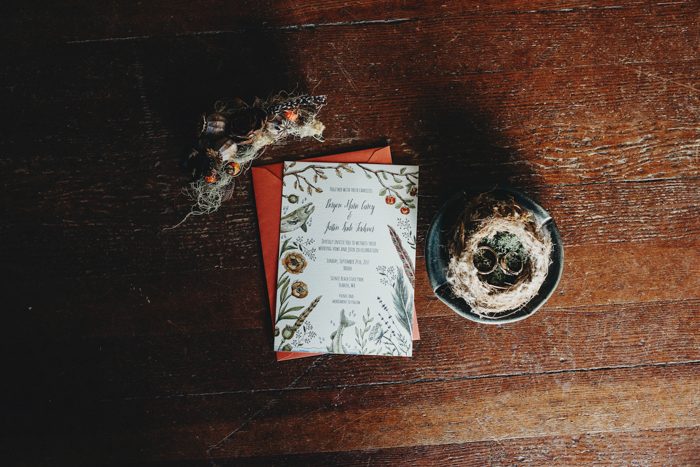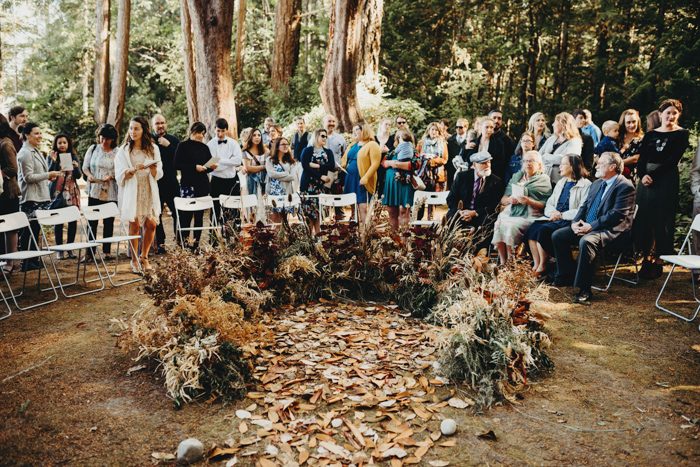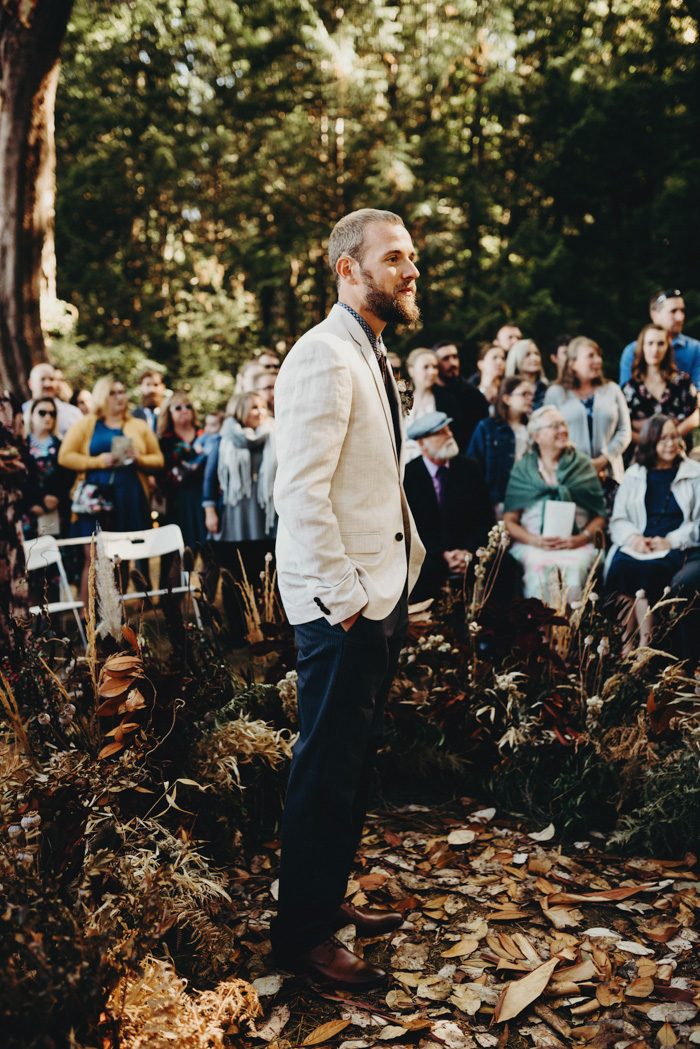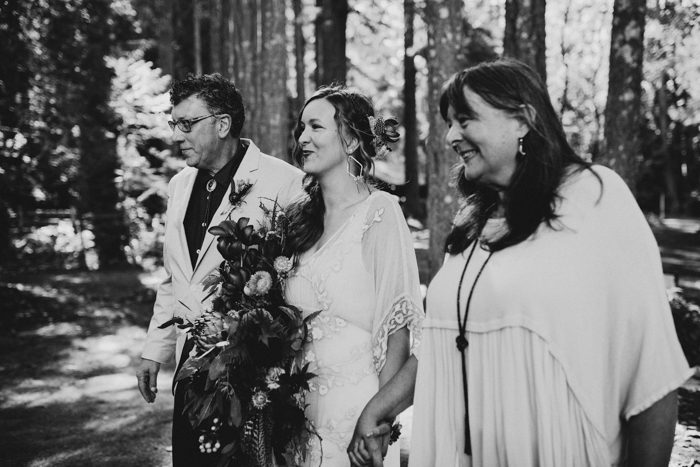 We agreed the most memorable part of the day was really the magic that happened when we had all the people we love so much around us. During our ceremony, everyone was gathered in a circle and we all sang together. It was very powerful. Also, during the reception, we were able to look out from our table to watch all our guests feasting and celebrating on that gorgeous September day, and it was all we could have hoped for.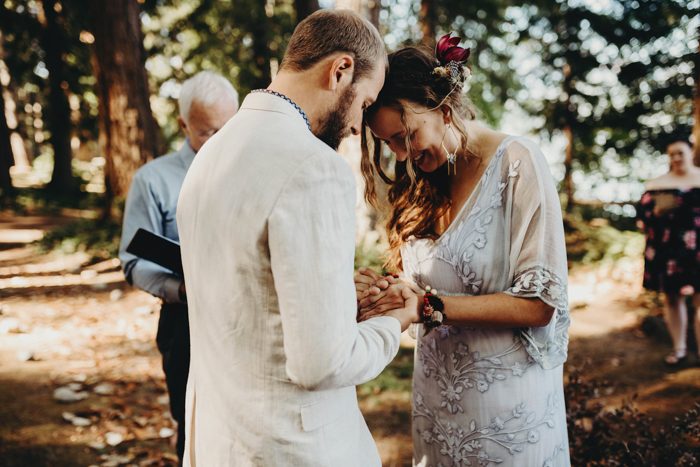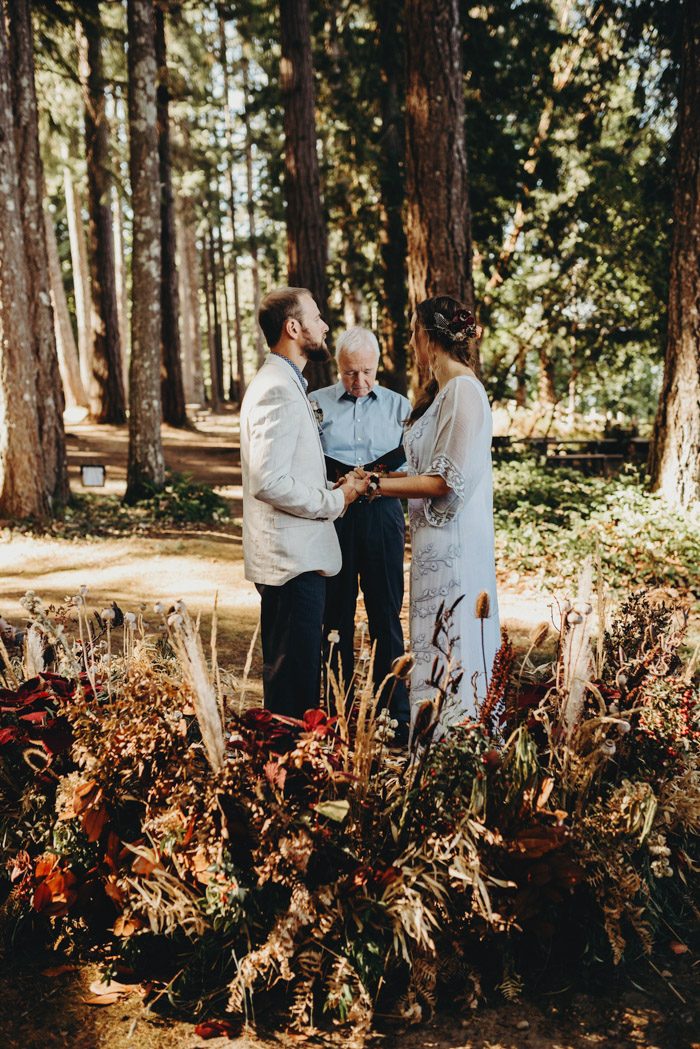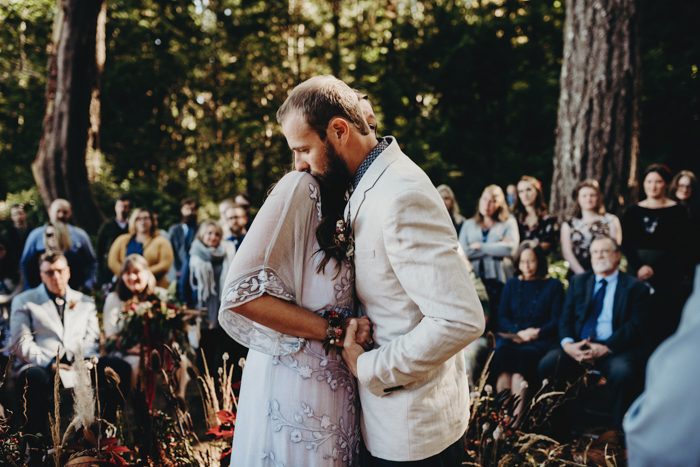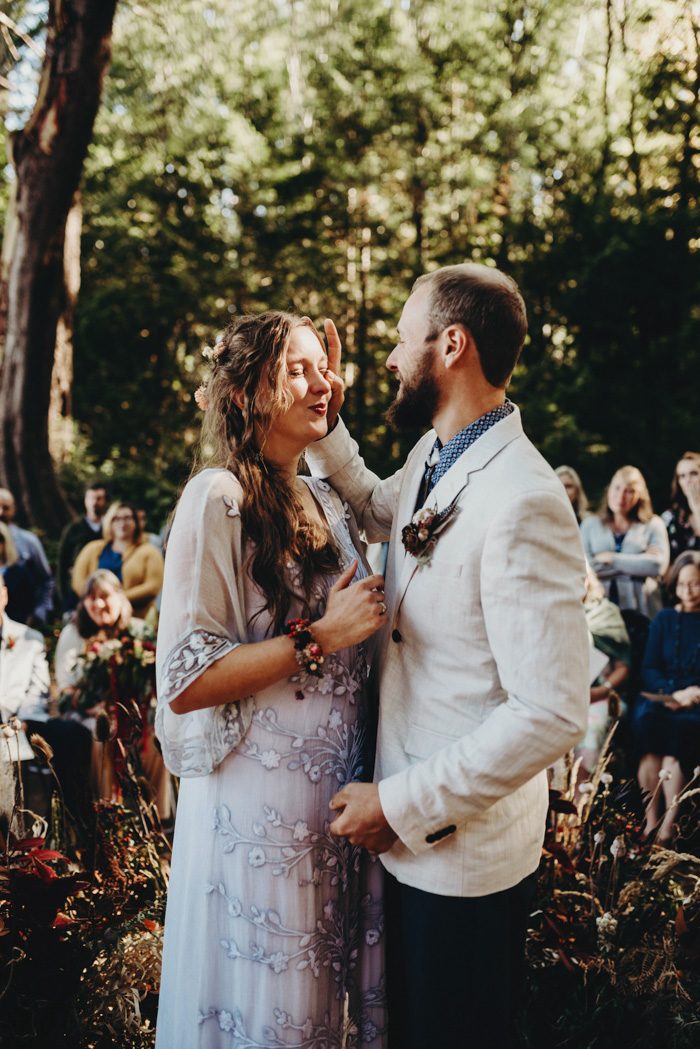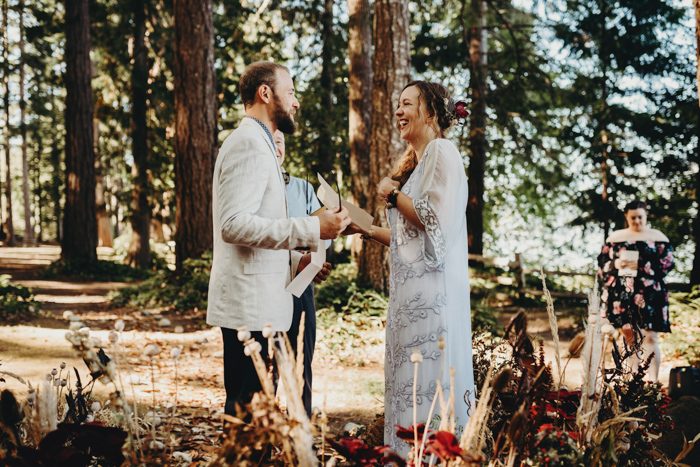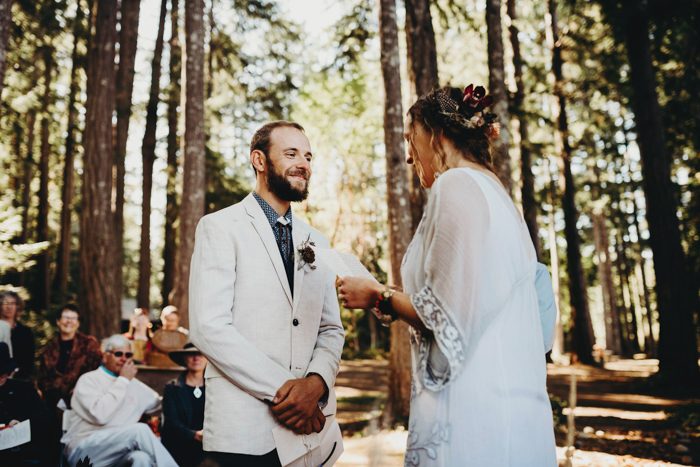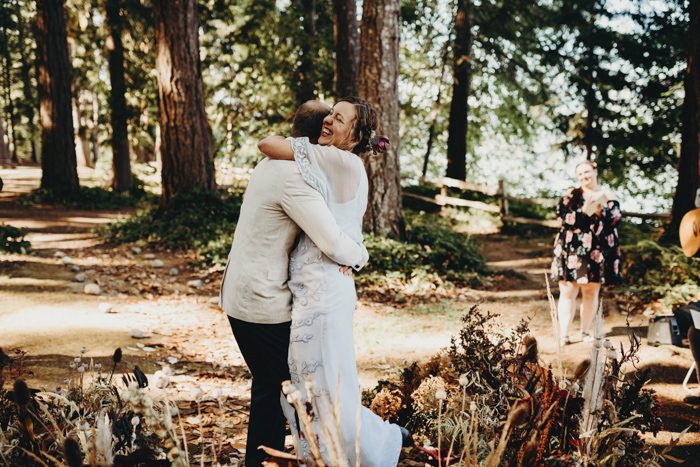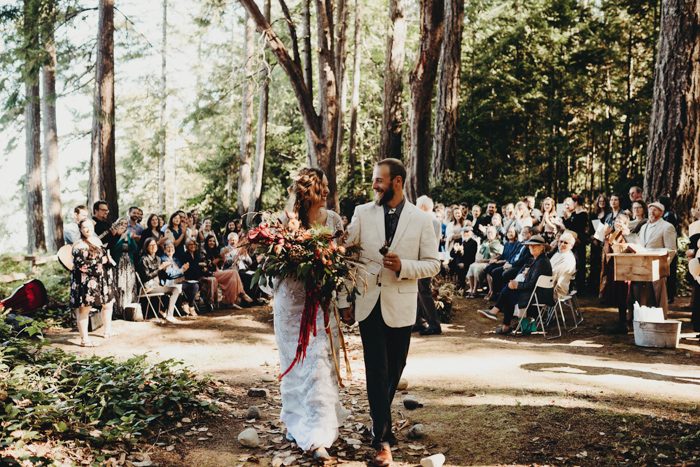 We knew we wanted a Sunday wedding. We are old souls, so we went with a vintage Sunday picnic vibe. We had vintage yard games, quilts to lie in the grass, old milk bottles for the florals, and family antiques around for decor. We wanted to create a very laid back, comfortable, and timeless summer picnic.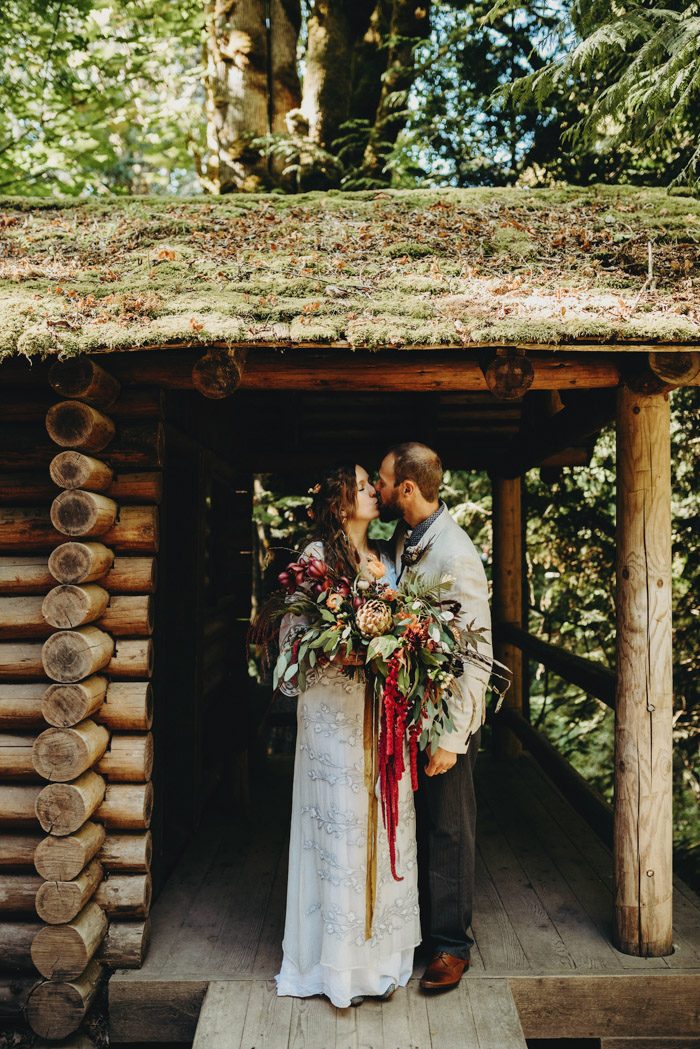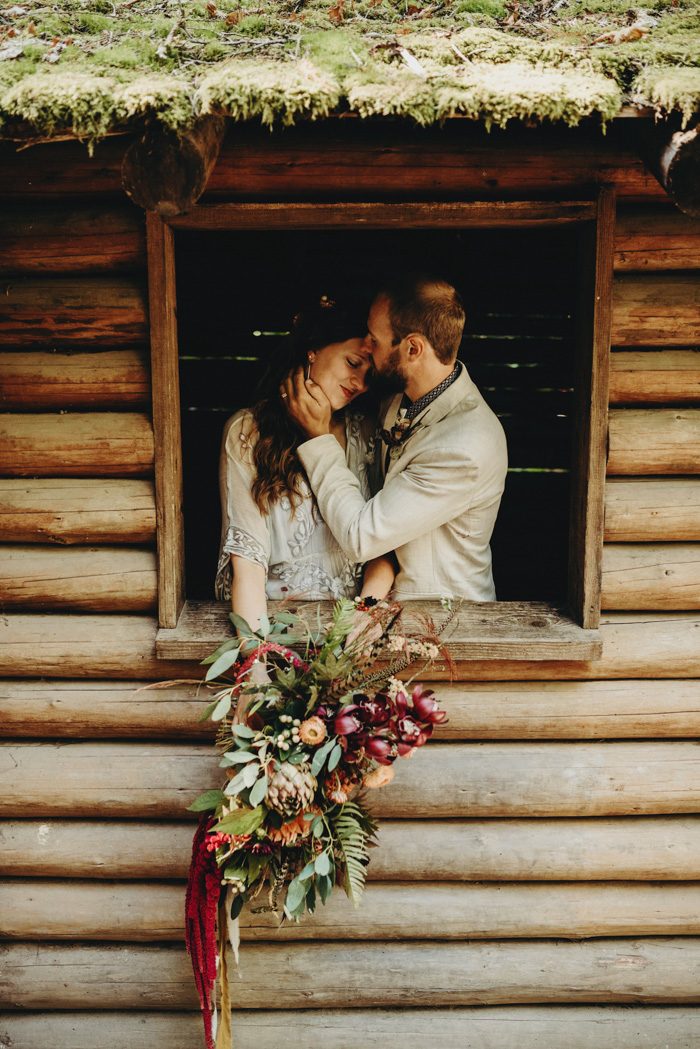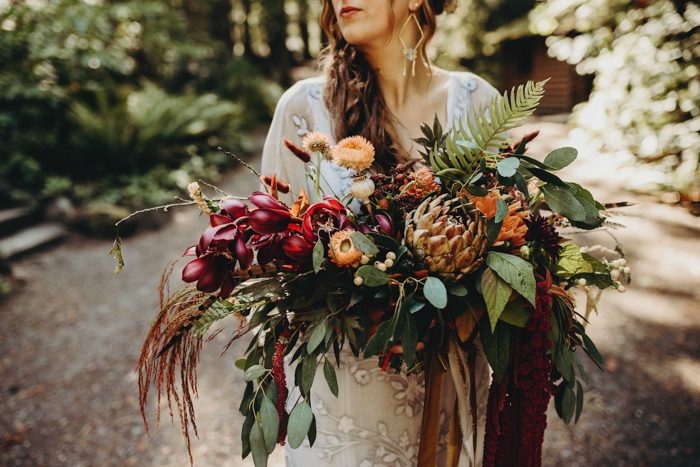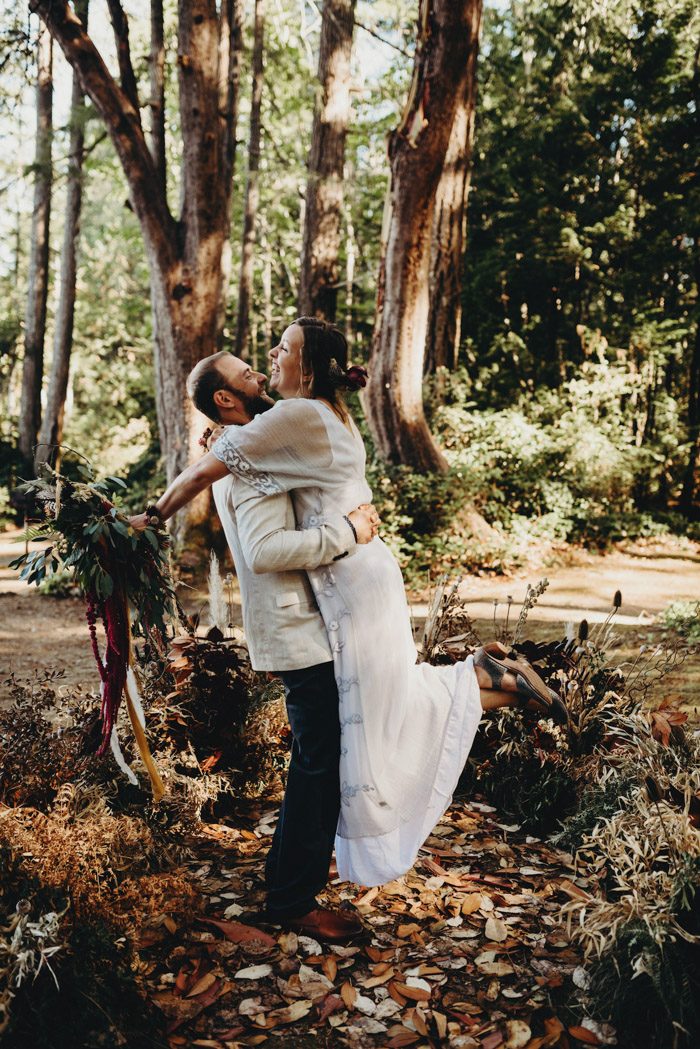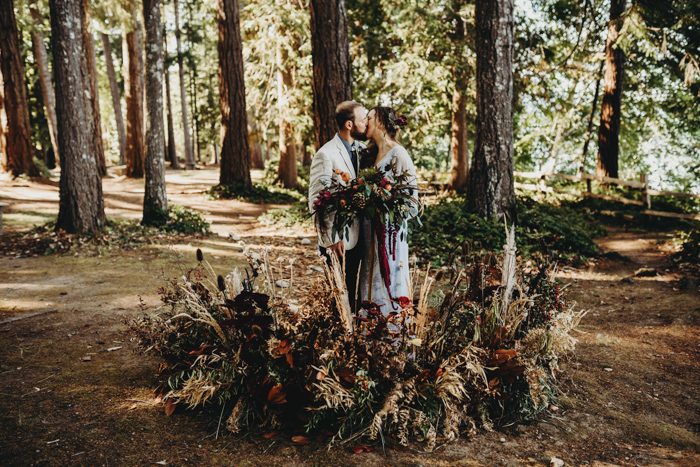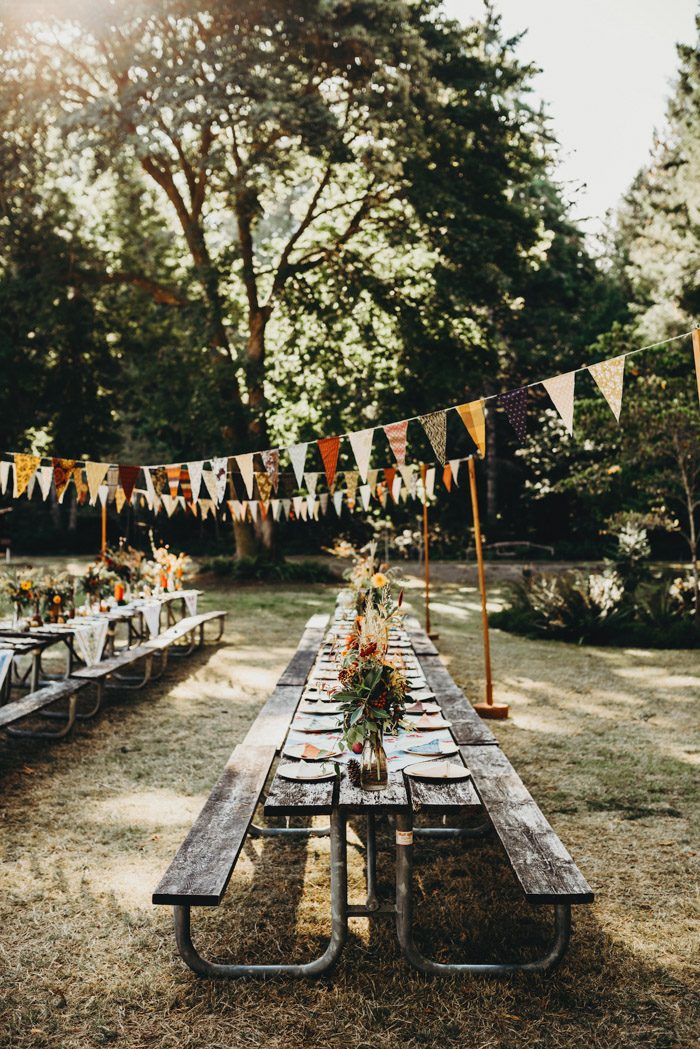 I am a floral designer, so I did all my own wedding flowers with some help of two friends. I used a lot of dried florals in our ceremony " love nest" and live plants so I could make the arrangements in advance. My mom is amazing at creating, so she made the napkins and most of the signage. My girlfriends, my mom, and I made all the bunting flags that hung above the tables. And all the pies for our dessert were baked by friends and family.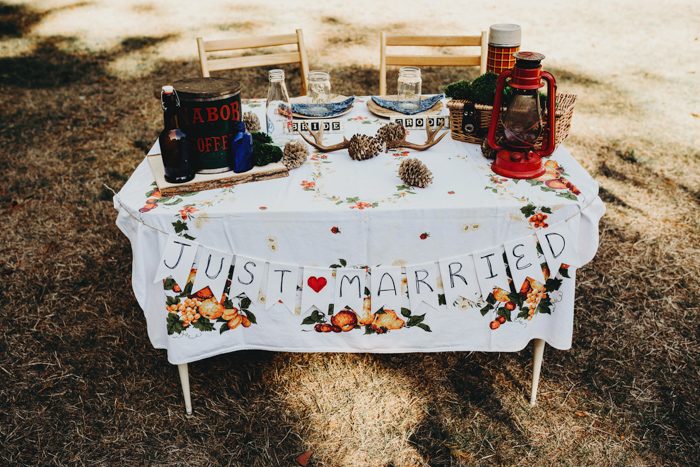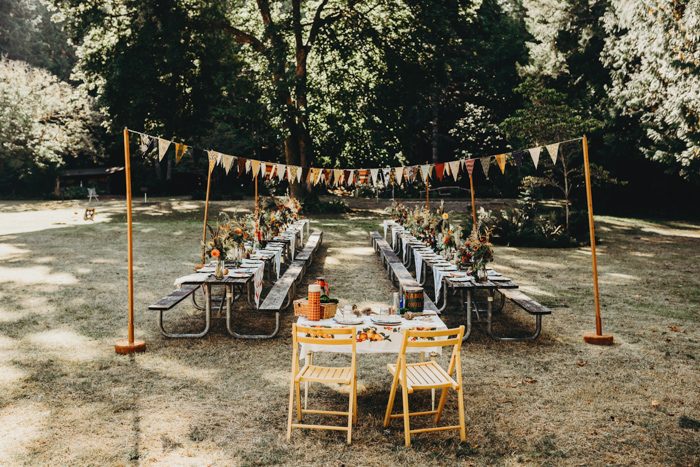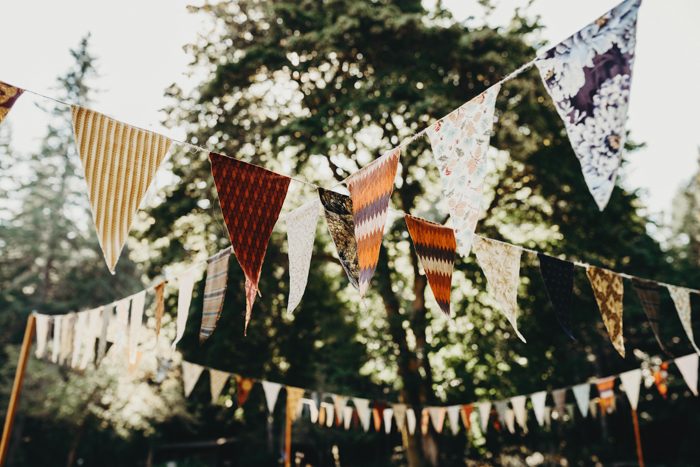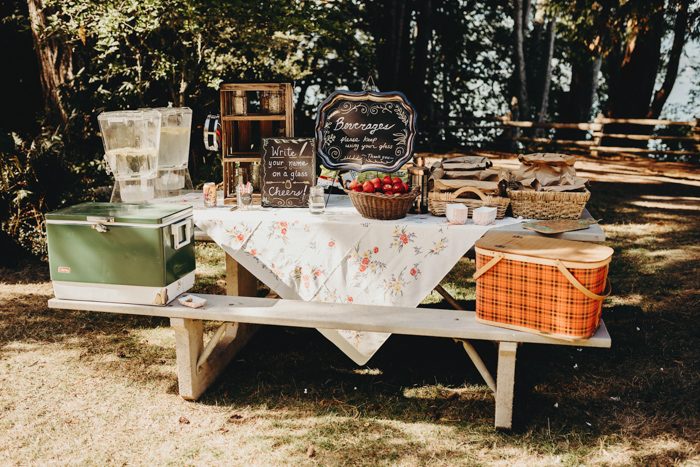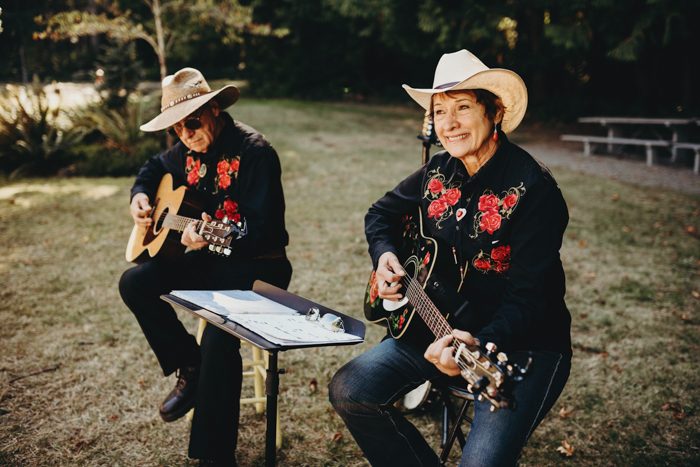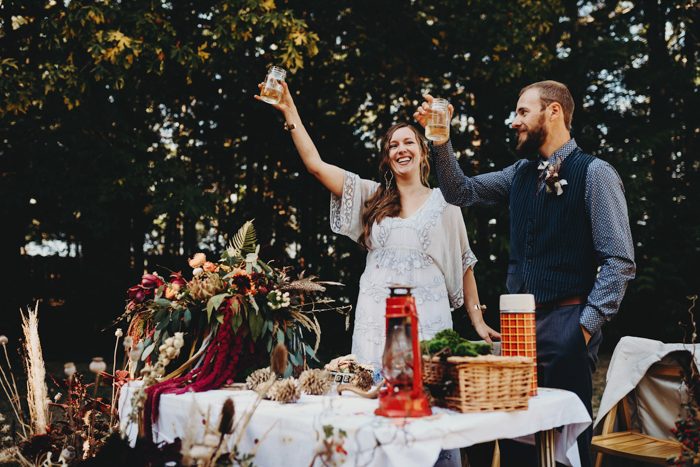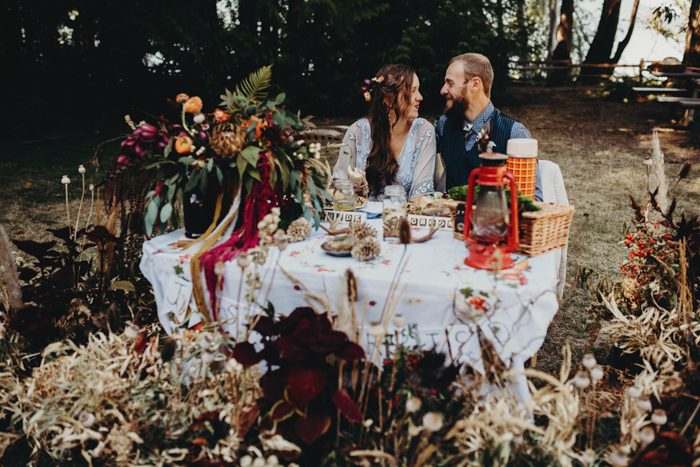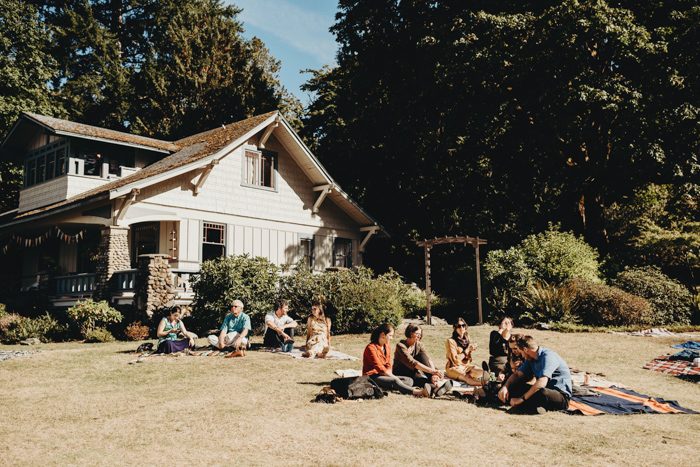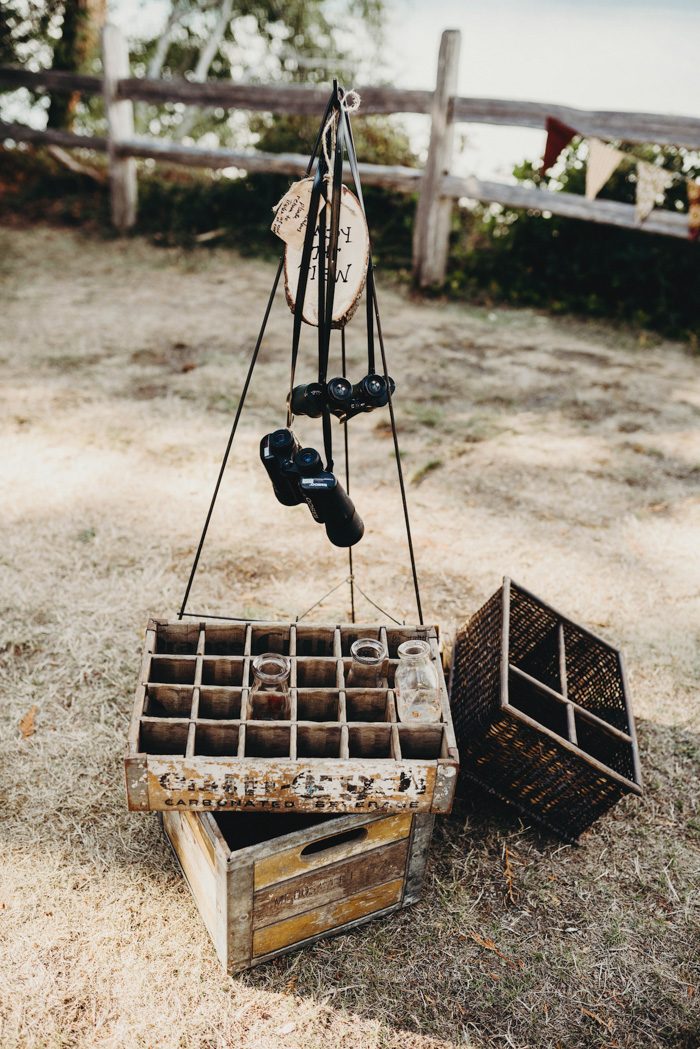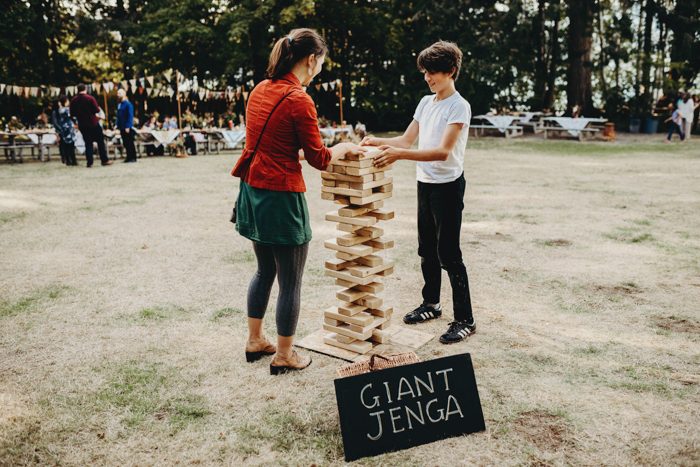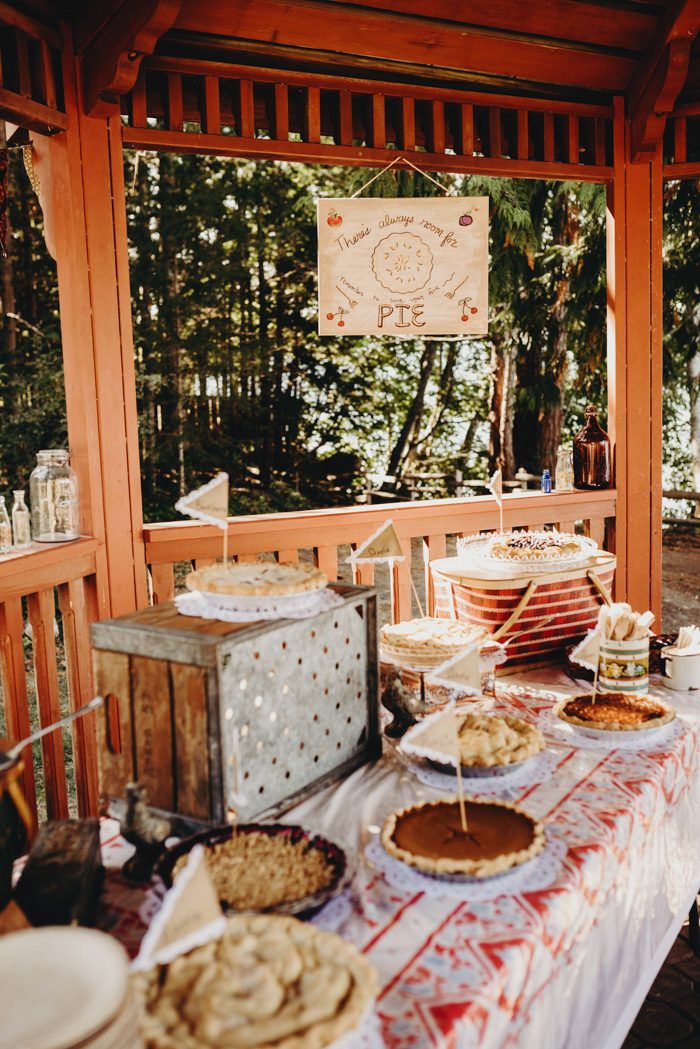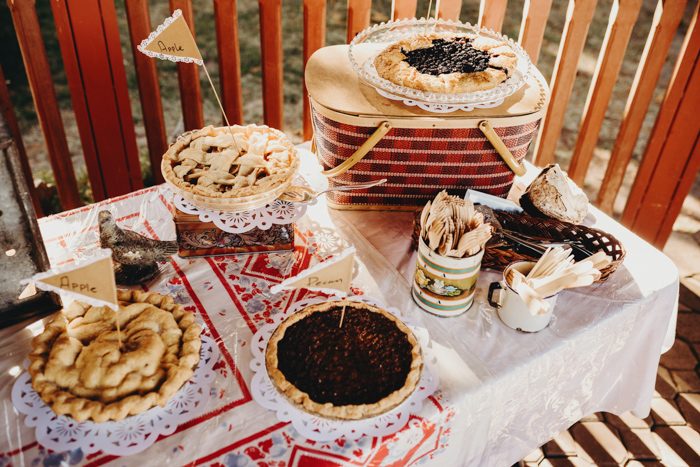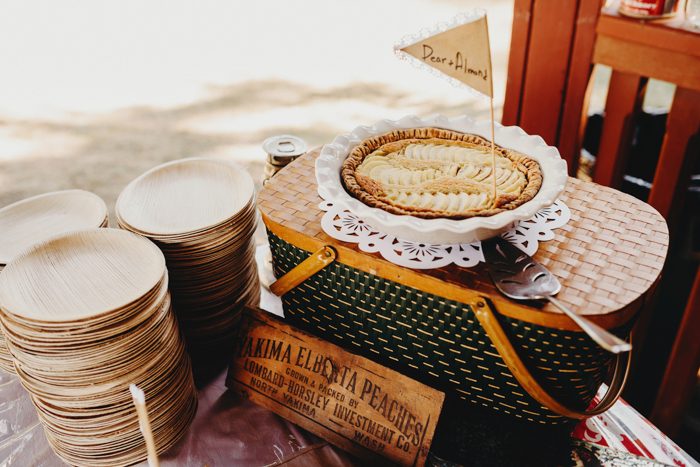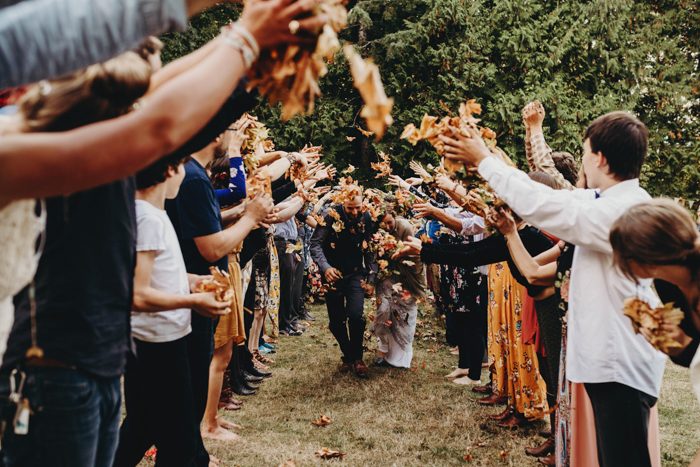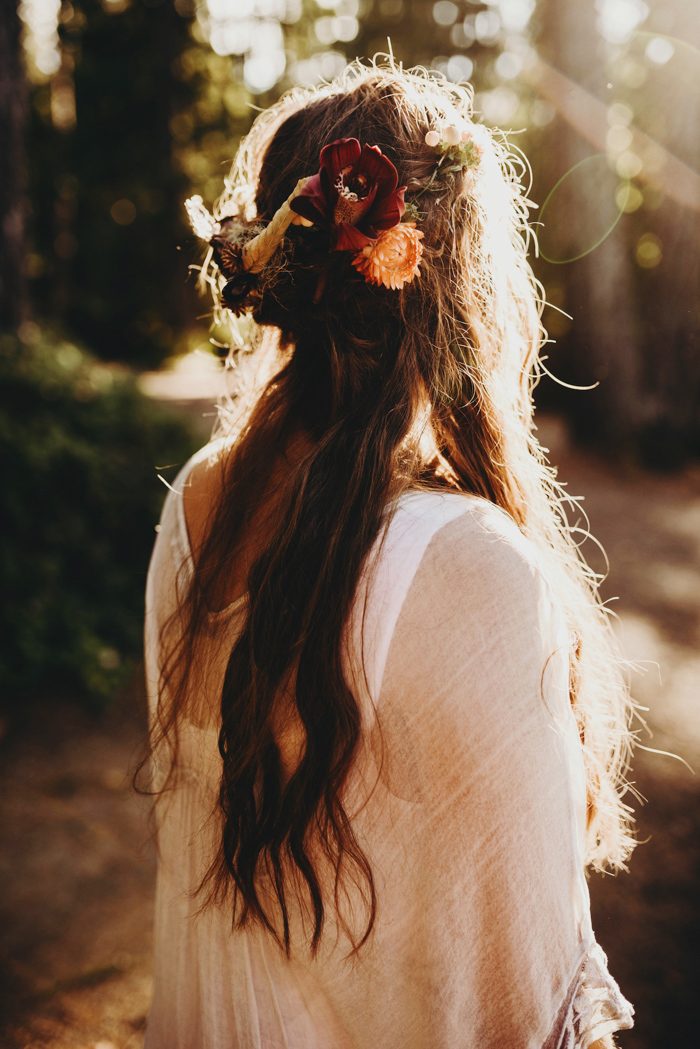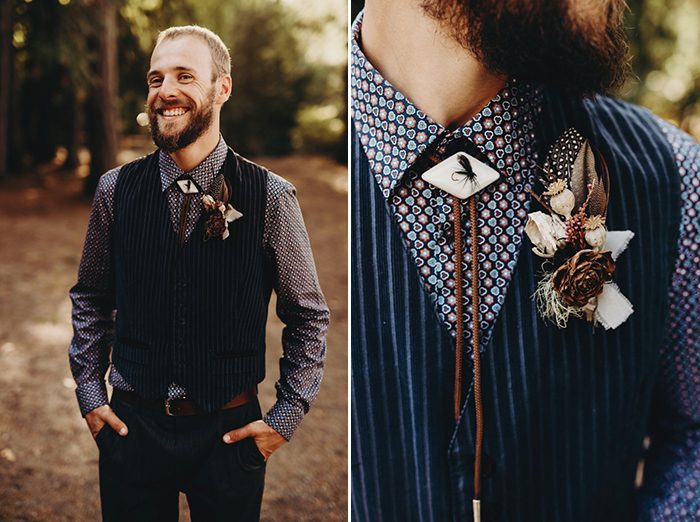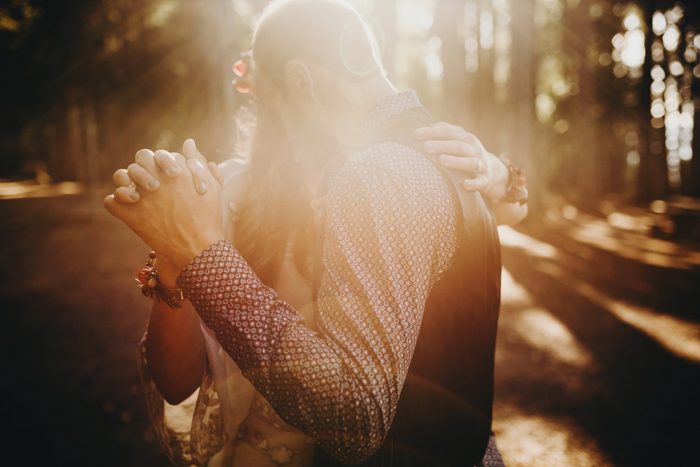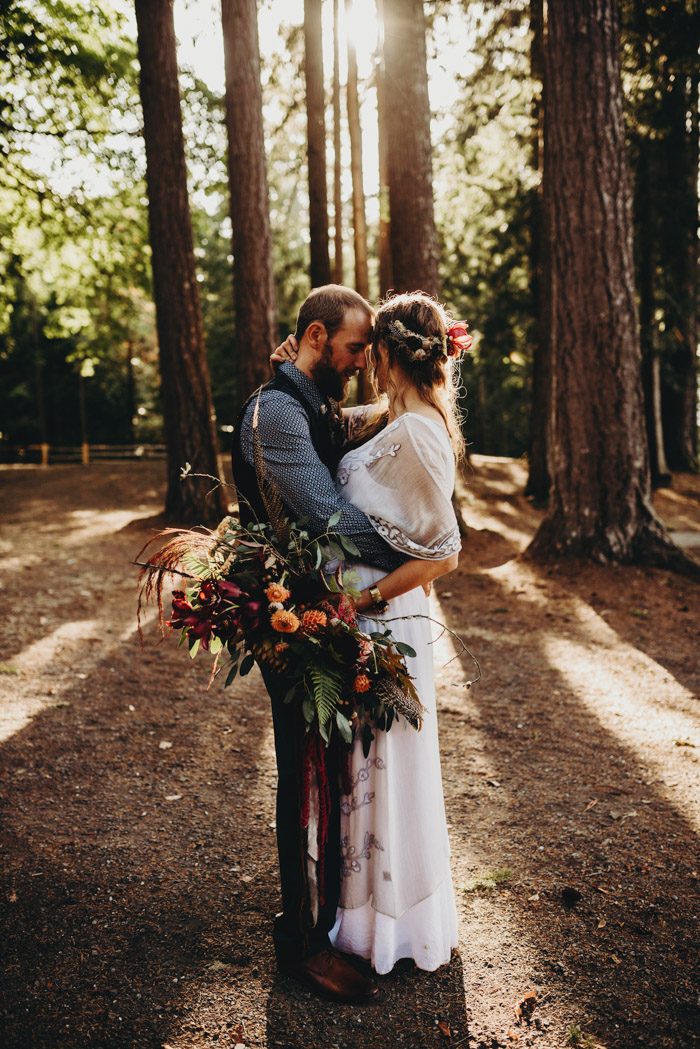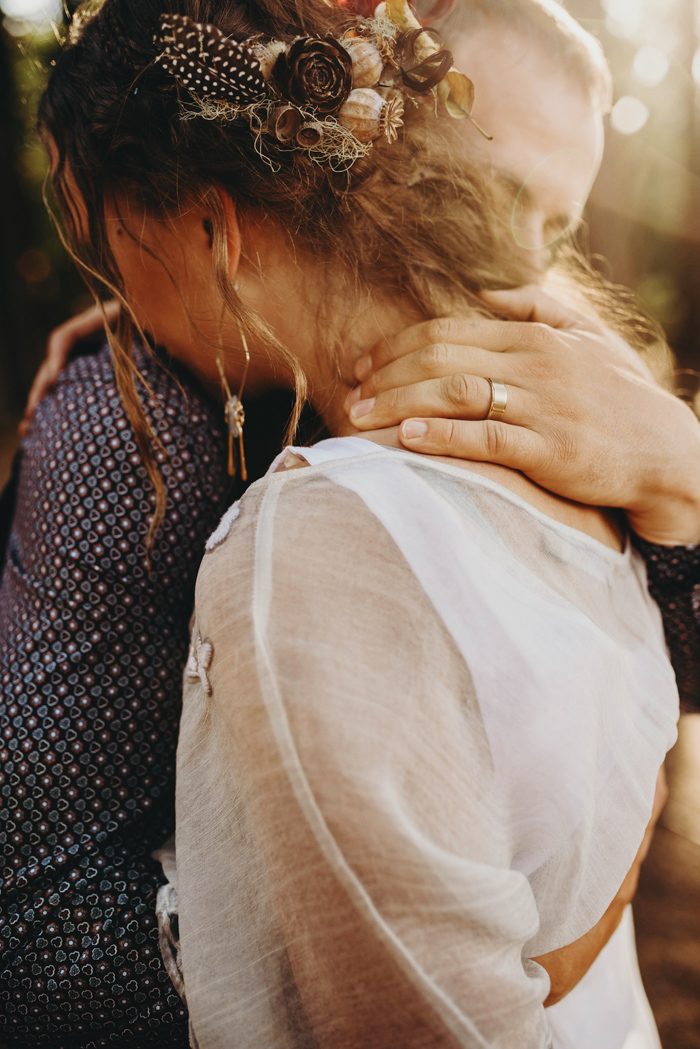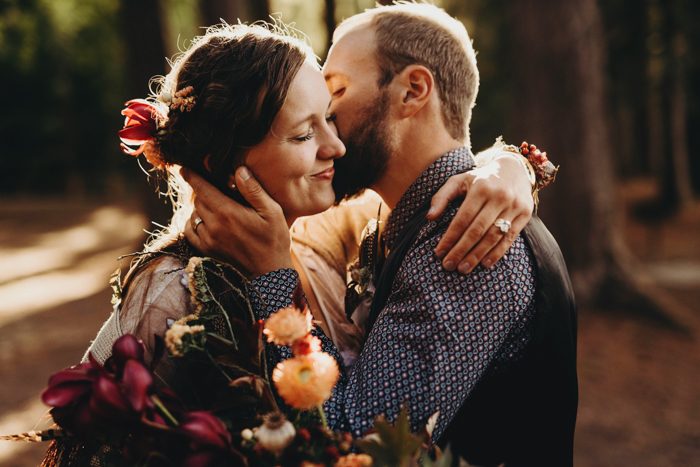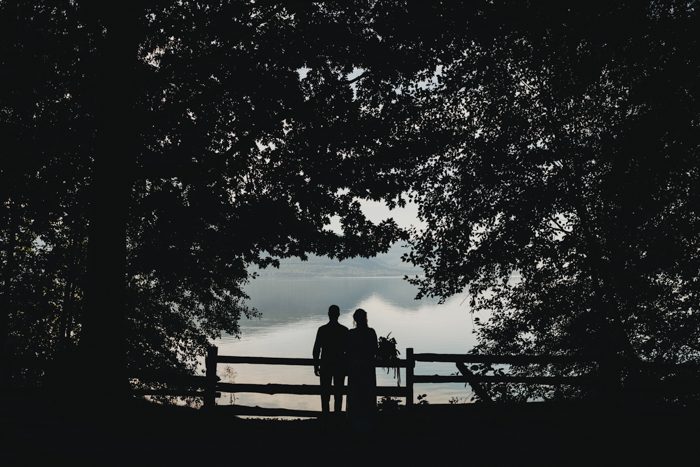 After the reception, we went to a different location for more portraits. Bergen surprised me with a small box full of letters. Bergen, being a hopeless romantic, wrote almost every month for two years a love letter to her yet unknown future husband. Each letter had glimpses of her life, hopes, fears, and snapshots of her daily ongoings. Most letters were addressed with something such as, "To my future love," and completed with, "I don't know where you're at now or what you're doing, but know that I already love you and can't wait to be in your arms." As I opened these letters there on the beach, I was amazed and had to confirm that she wrote these letters before she knew me! It's really quite beautiful, the way she wrote the letters each month until the day she met me. I still have a hard time summarizing this in words or in my heart, but I am amazed and got a glimpse into how she waited for me and how important this union is.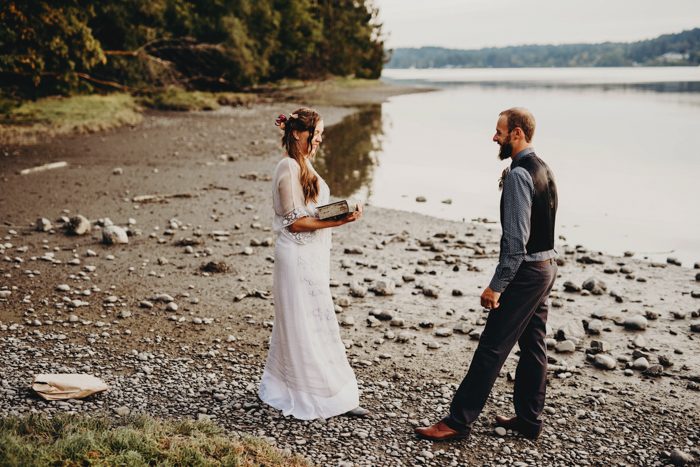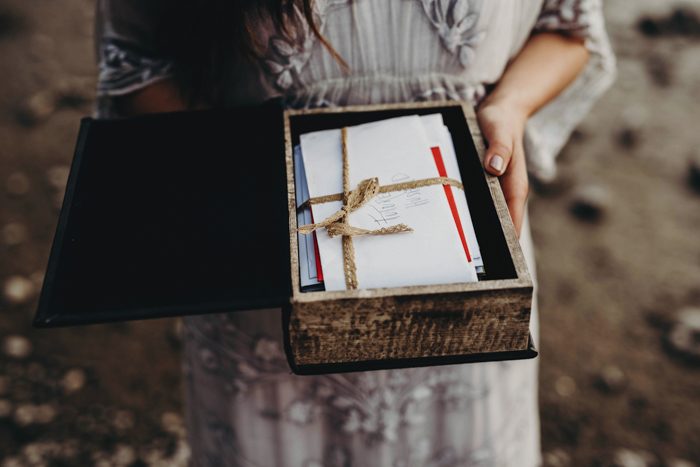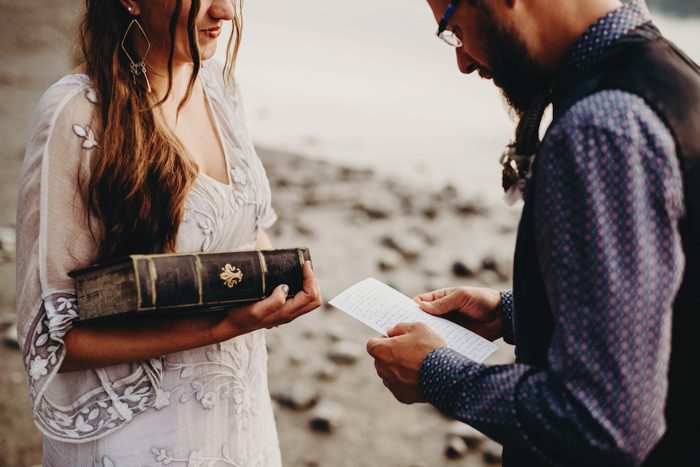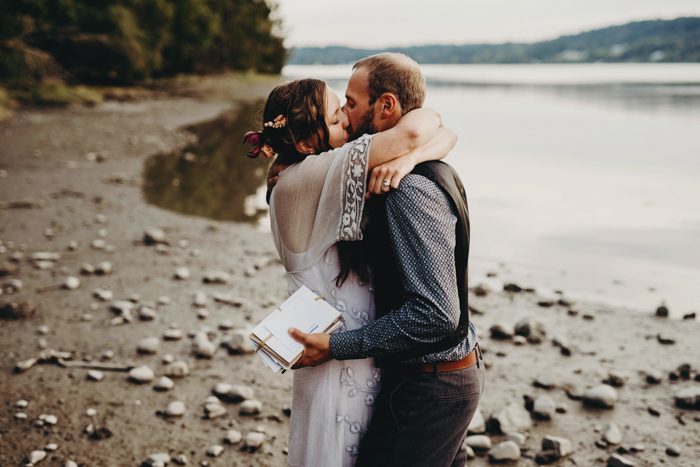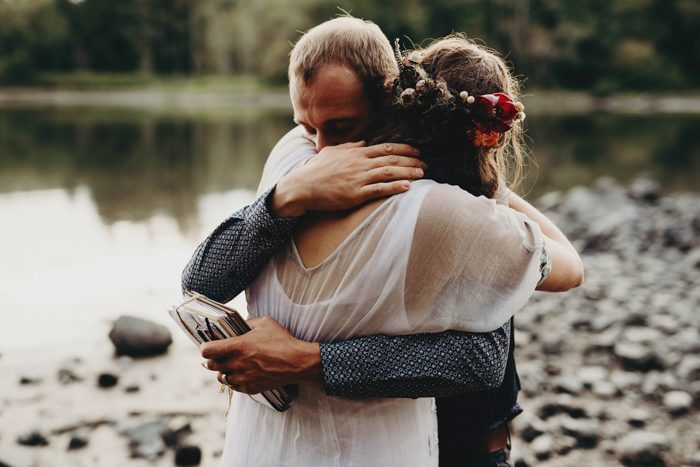 Our biggest congratulations to Bergen and Justin on the beginning of forever! Looking for more woodsy, vintage wedding inspiration? This Leonard Lake Reserve wedding among the Redwoods is pure romance!