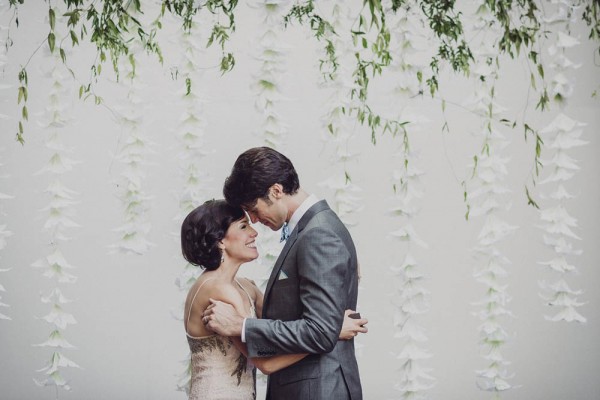 We love a great juxtaposition, and Leila and Simon's vintage glam backyard wedding at Guerneville Lodge has the perfect contrast between an effortless organic setting and the elevated and embellished elements. Inspired by Northern California, the couple designed a pink and green celebration surrounded by loved ones and a spectacular team of professionals. The bride wore a stunning vintage dress, the party ended at Jerry Knight's Historic River Theater with late night snacks, and photographers Helena & Laurent captured all of the fun and beautiful moments throughout the festivities.
The Couple:
Leila and Simon
The Wedding:
Guerneville Lodge, Guerneville, California
The Inspiration:
Our decor and theme were inspired by the Northern California places we love, viewed through a vintage lens. Leila's mom drew from vintage wine and fruit labels to paint the wedding invitation. We arrived at the wedding location by rowboat, as Meredith Axelrod and her old timey jazz band serenaded our party. Leila's wedding dress inspired the color palate for the table settings and accents. The only dress she tried on, it's a vintage pale pink and silver cocktail dress discovered at a costume store in New Orleans.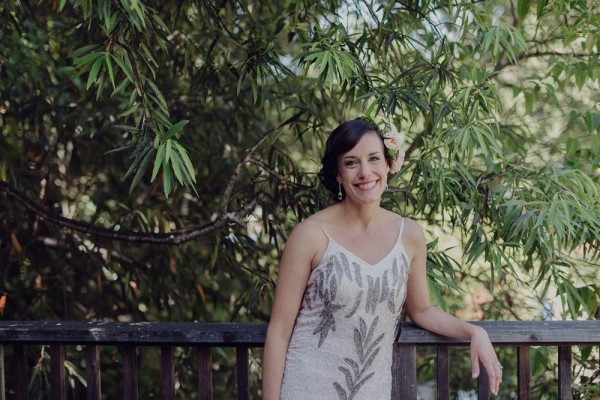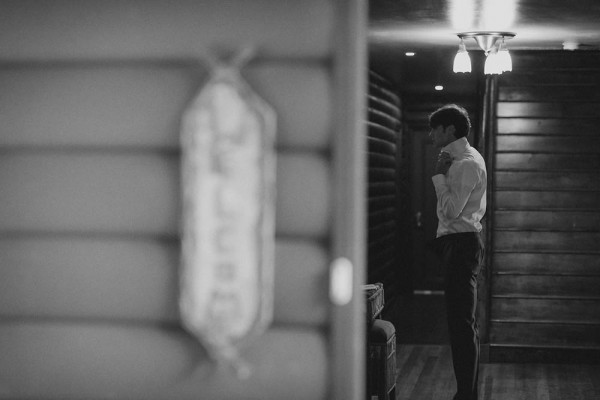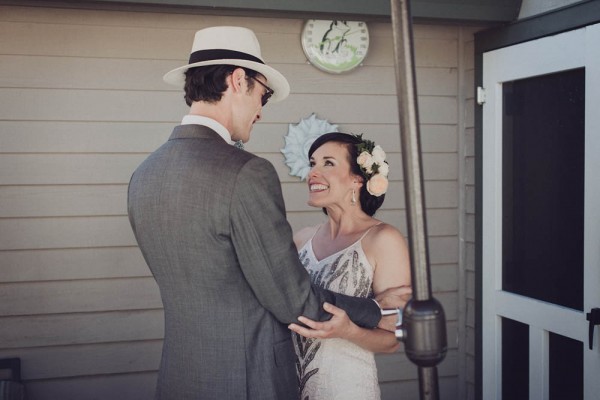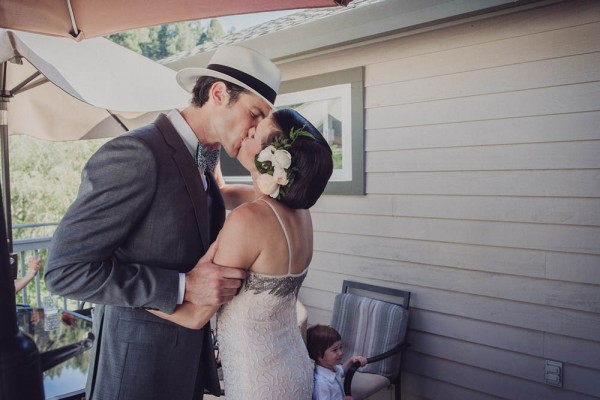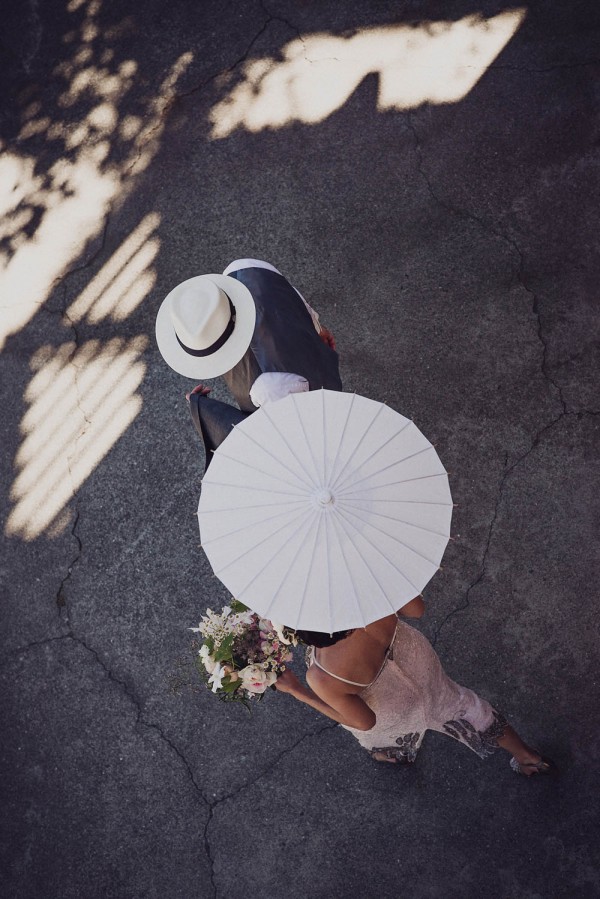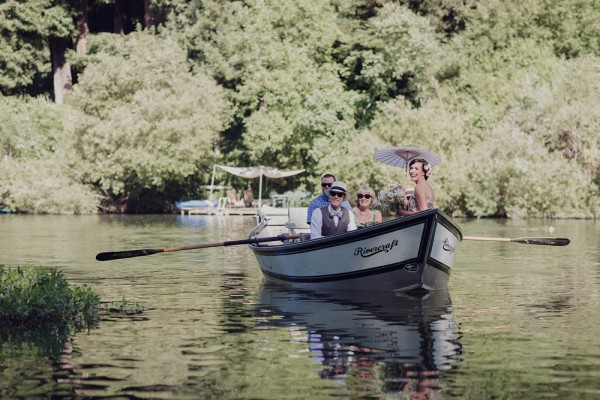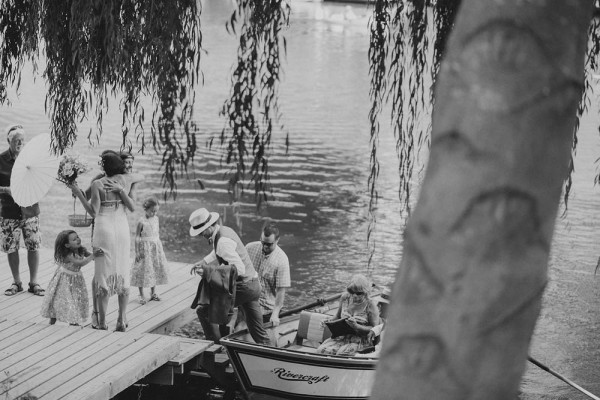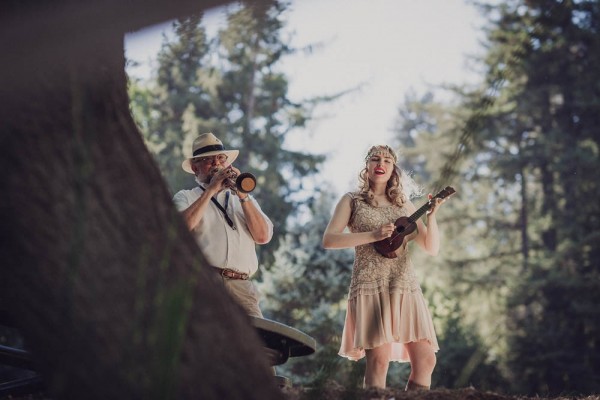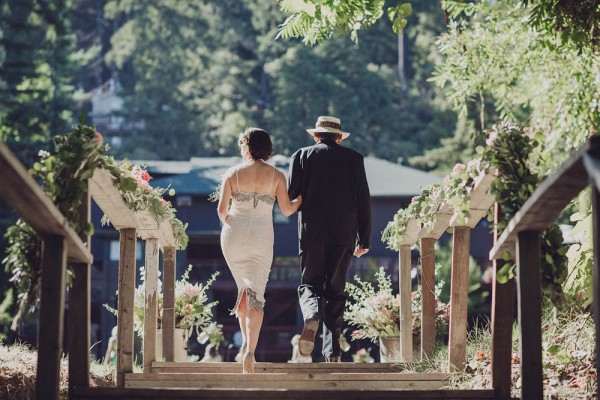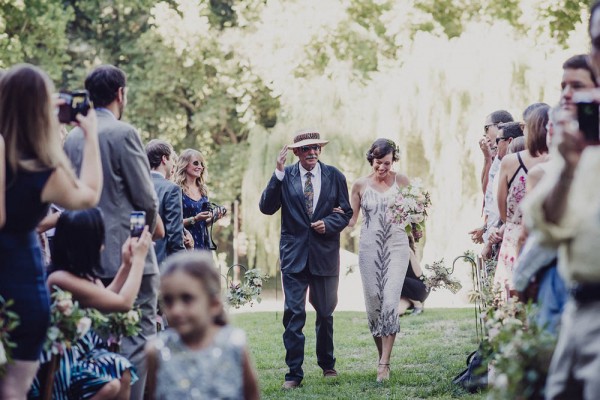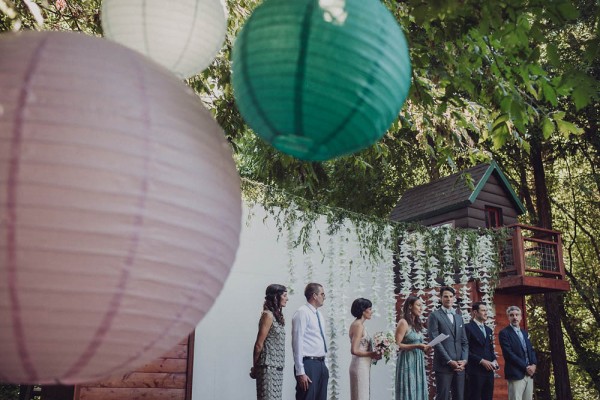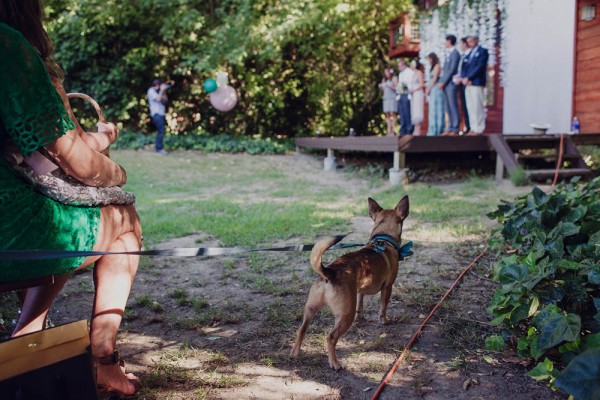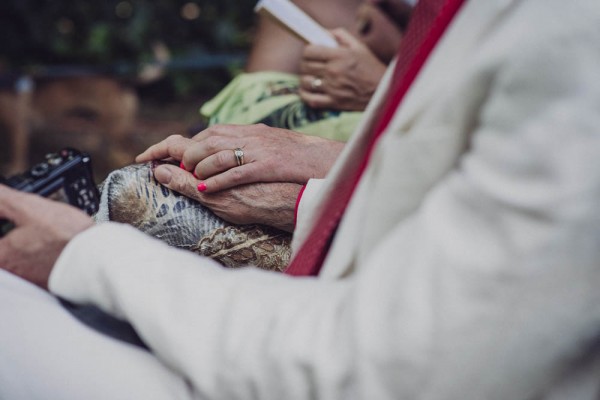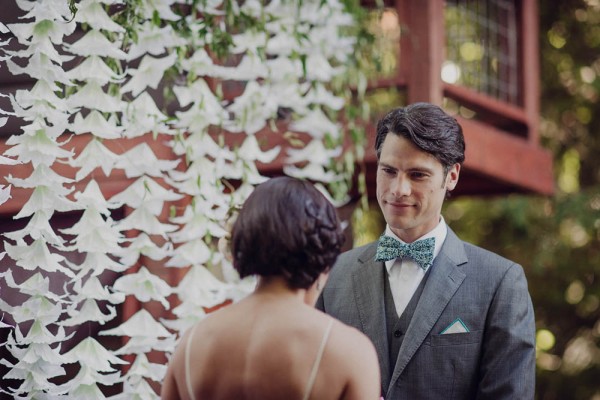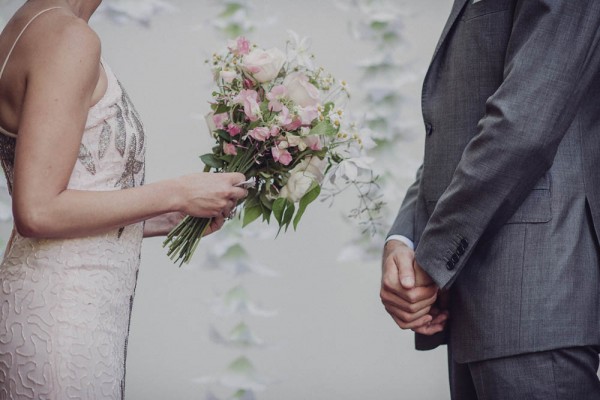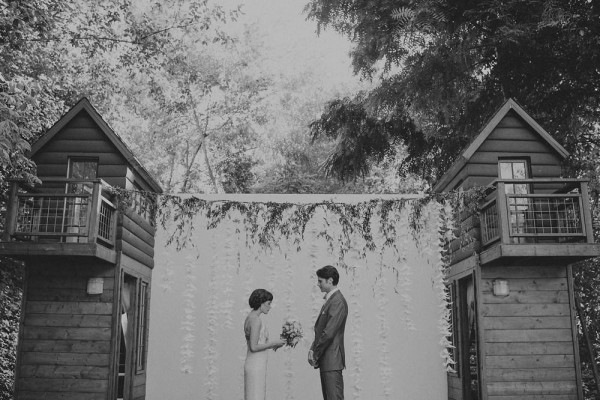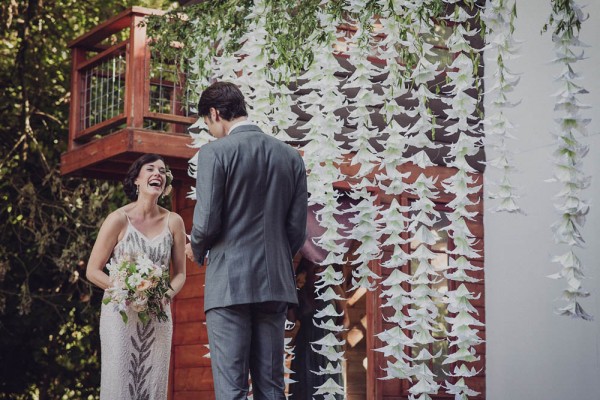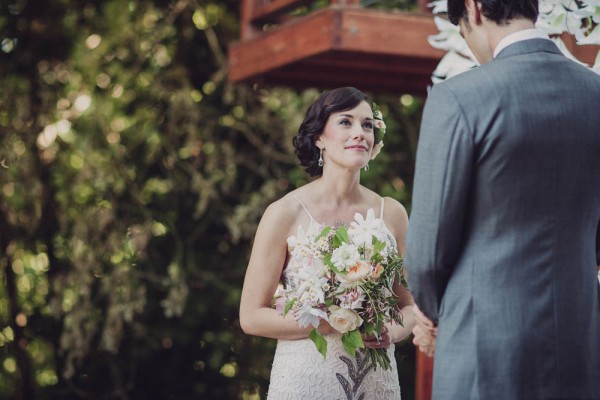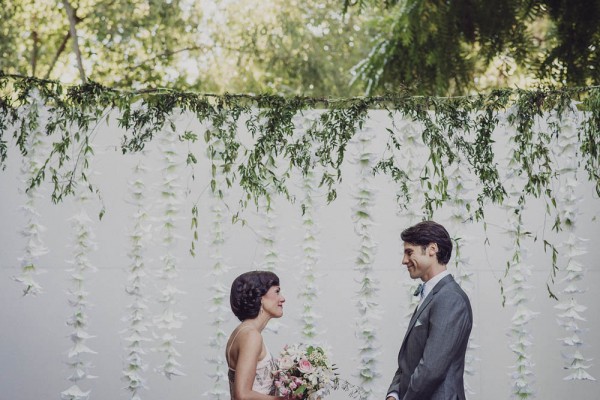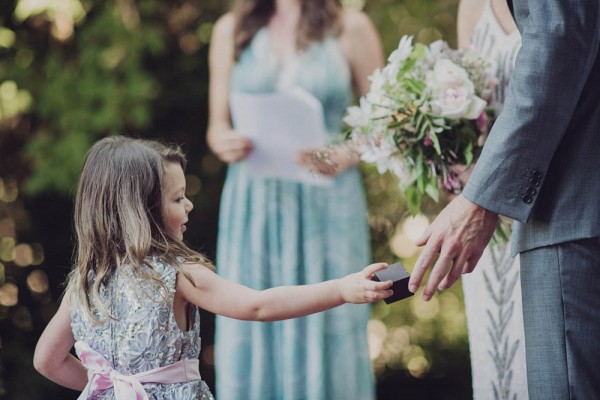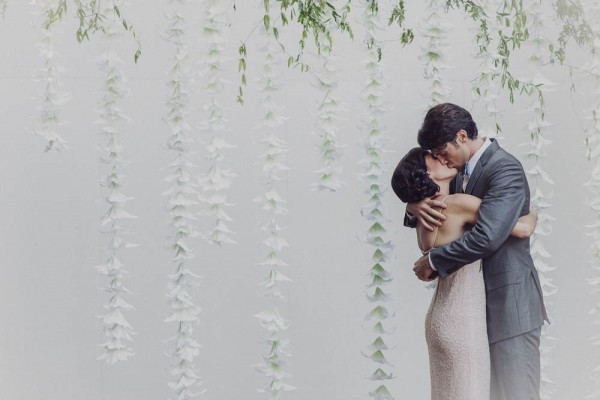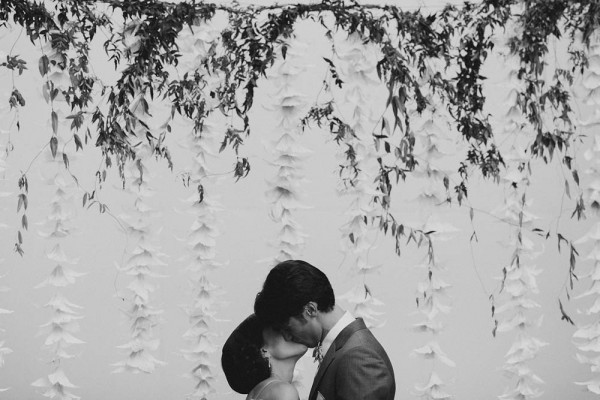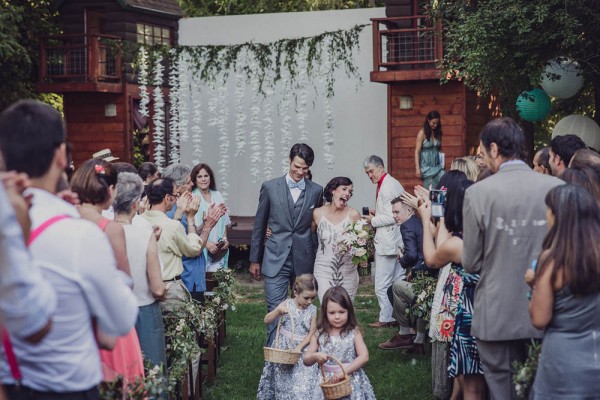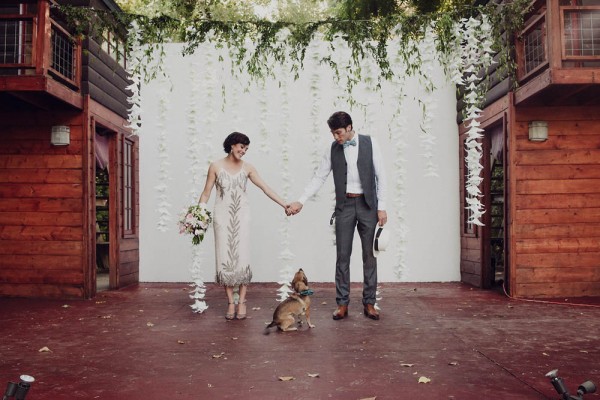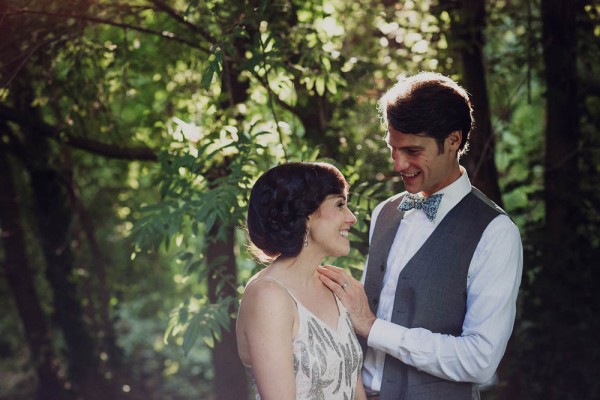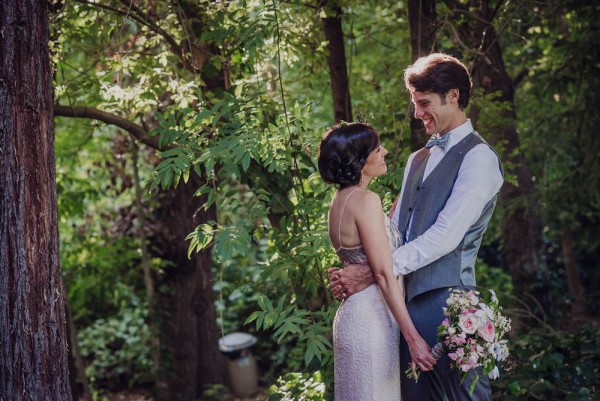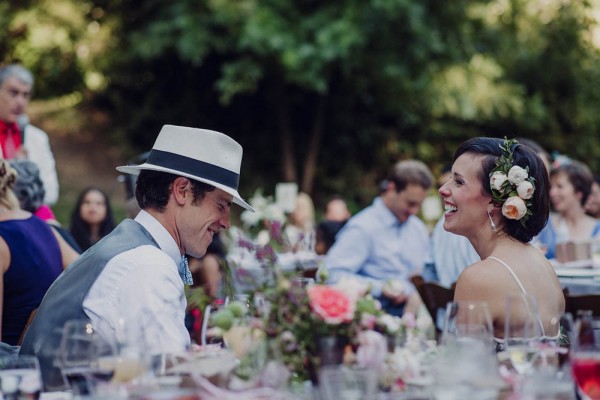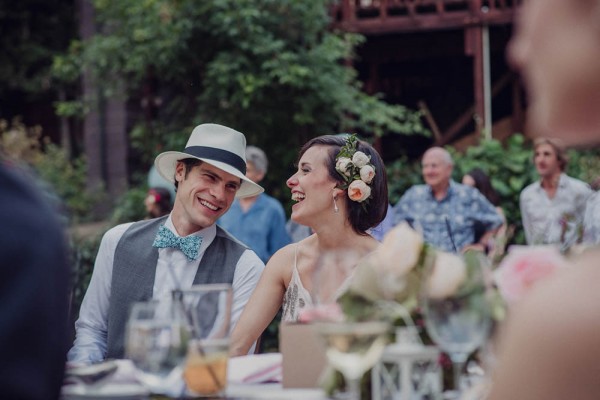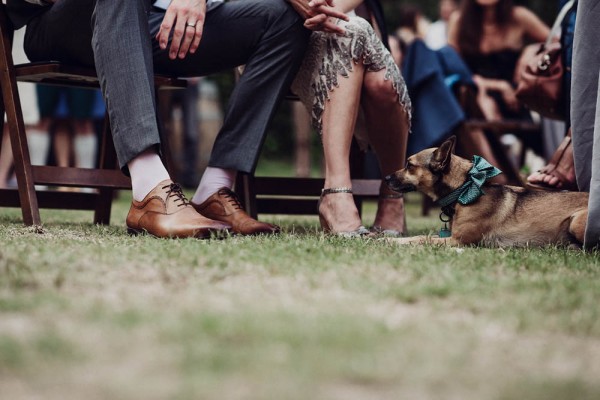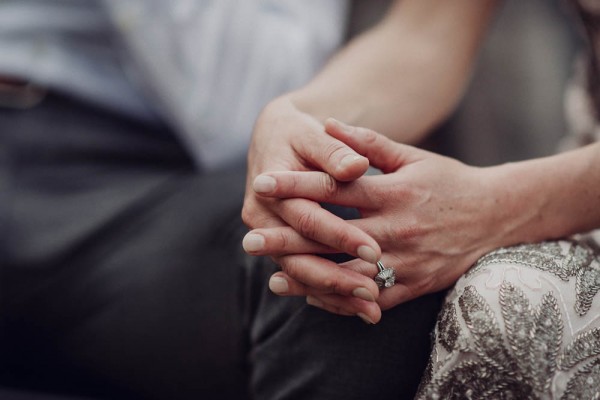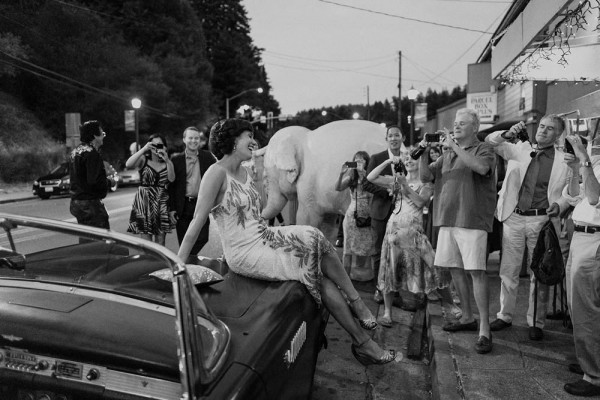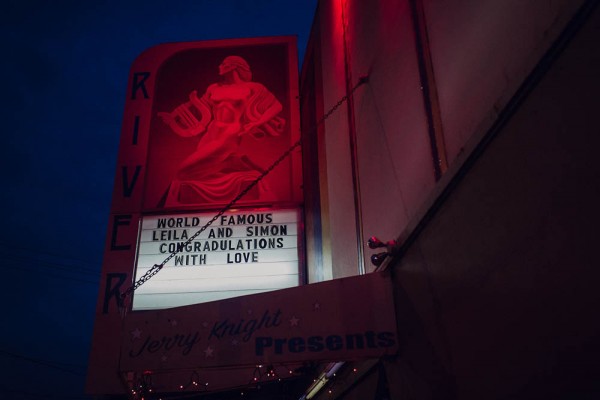 The Moments:
The entire day was so magical, it's hard to pick one out, but the moment we saw one another in our full ensembles, just before rowing down the river, was probably our favorite.
The Couple Recommends:
Grapevine Catering were fantastic and helped us out in many different ways, including serving brunch on Sunday after the event.
The Wedding Team:
Photography – Helena & Laurent
Ceremony Venue – Guerneville Lodge
Reception Venue – Jerry Knight's Historic River Theater
Floral Design – Of the Flowers
Catering – Grapevine Catering
Oysters – Oyster Girls
Late Night Snacks – Dick Blomster's
Ceremony Music – Meredith Axelrod
Live Music – Lucky Devil's Band
DJ – Senor Oz
Photo Booth – Studio Booths
Hair & Makeup Artist – Stephanie's Beauty Artistry
Rings – D&H Sustainable Jewelers
Thanks to Helena & Laurent for giving Junebug a glimpse into this fun Guerneville Lodge wedding! For more glamorous vintage wedding inspiration, check out Anna and Spencer's vintage wedding in New Orleans.